but, you probably already knew that.
rewind to sunday. actually saturday night. our church had "family services" all weekend. where the kids get to come in and distract everyone around them and our pastor just talks a lot louder and it's cute and fun and christmassy and all that. :). anyhoooooo. we went to that. and i shoved anna into some striped tights and a skirt i made for her. and managed (sort of) one good picture of her cuteness. during the reception after the service. here.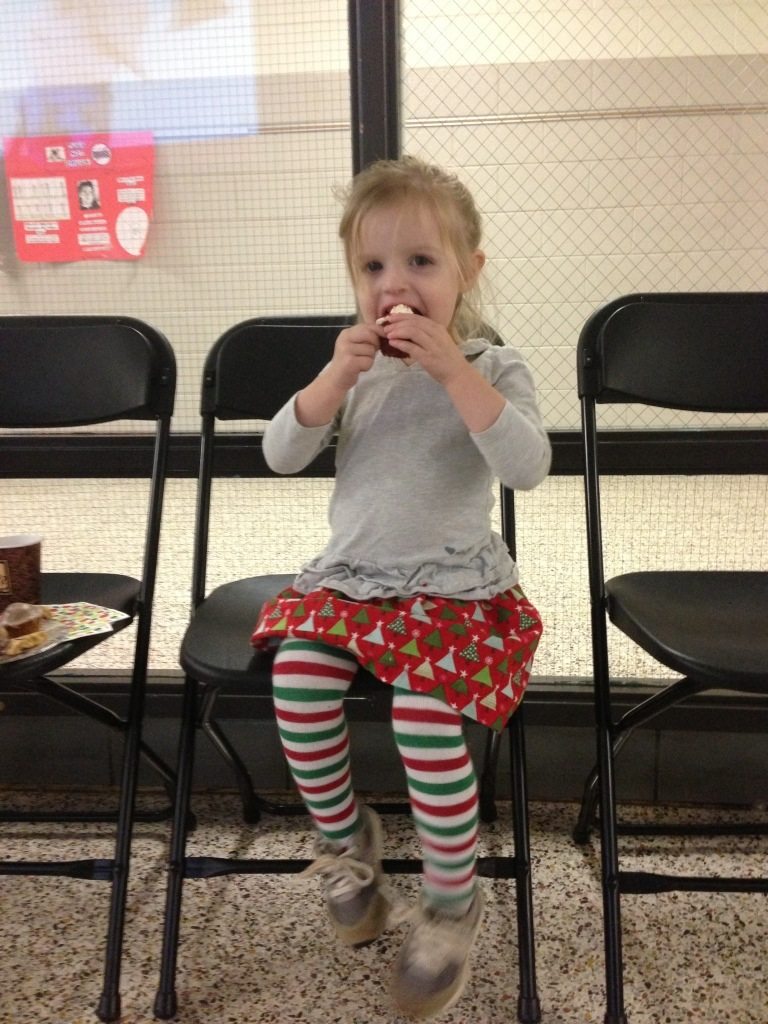 on christmas eve, we had some chinese and gave the kids some new pj's. anna's were a little big.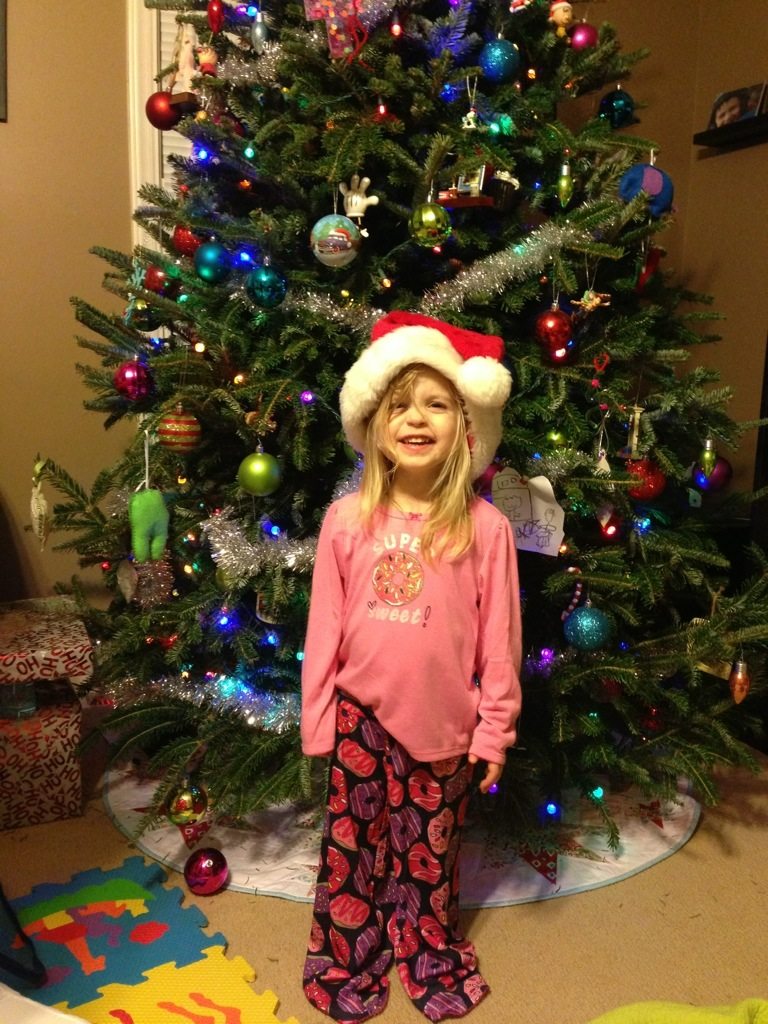 isaac rarely wears pj's. (he prefers to sleep in underwear only.) but, he was ok with some batman long underwear. we couldn't get a picture of both of them. together. in front of the tree.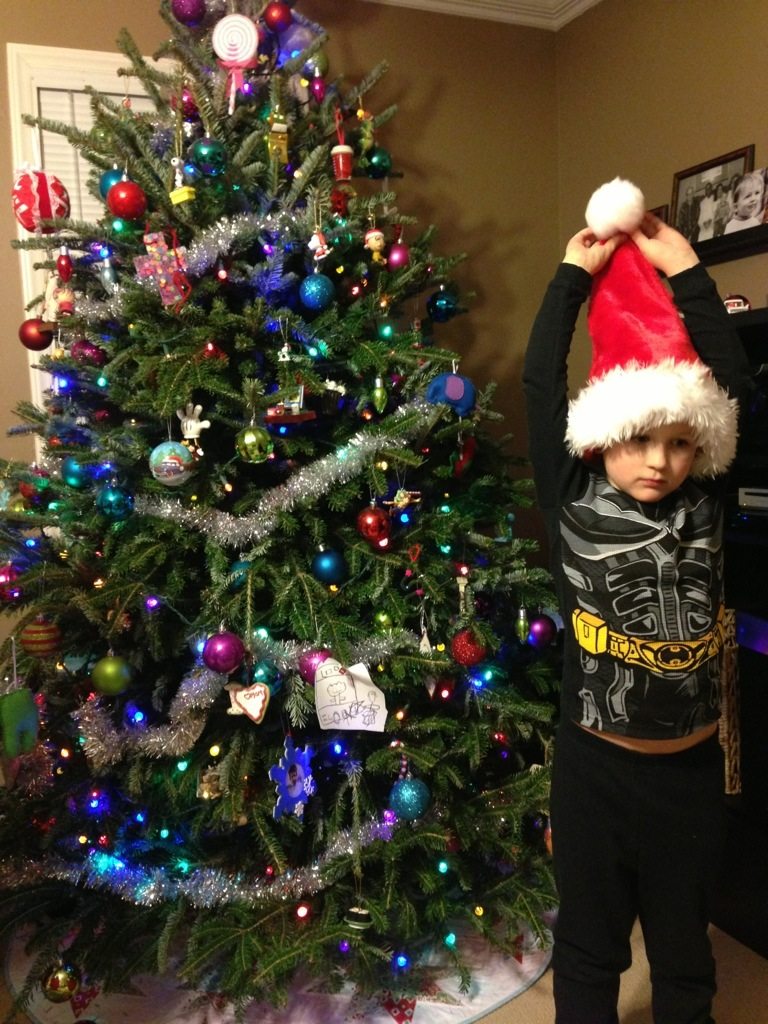 and then, there was christmas morning. the first present opening. anna (who had a wardrobe change after her baggie pj's from the night before took an unfortunate dip in the potty).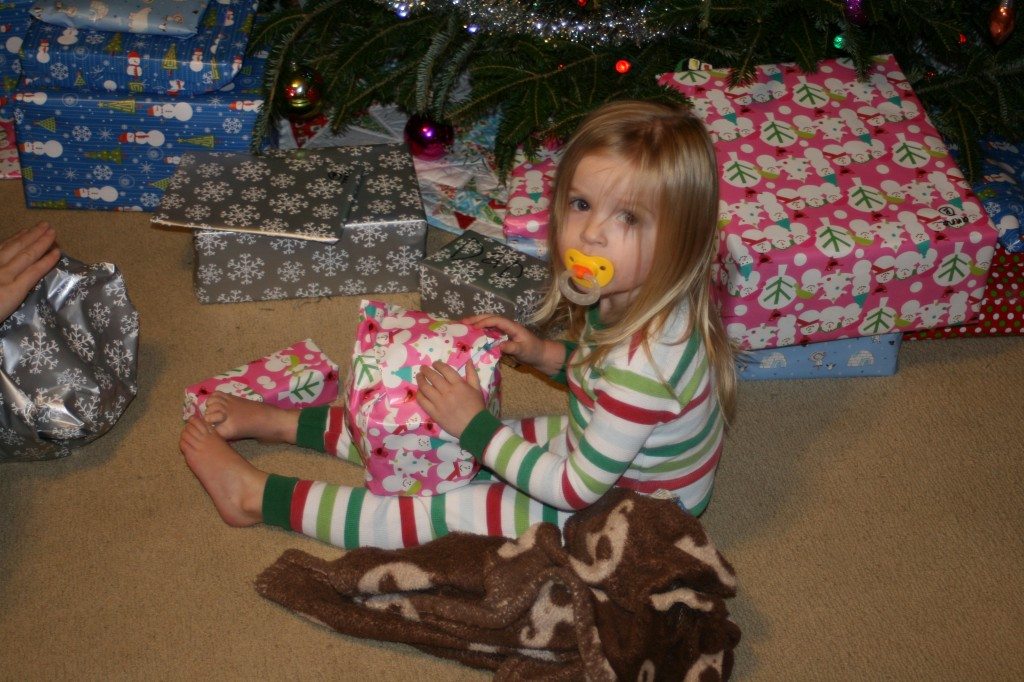 and isaac…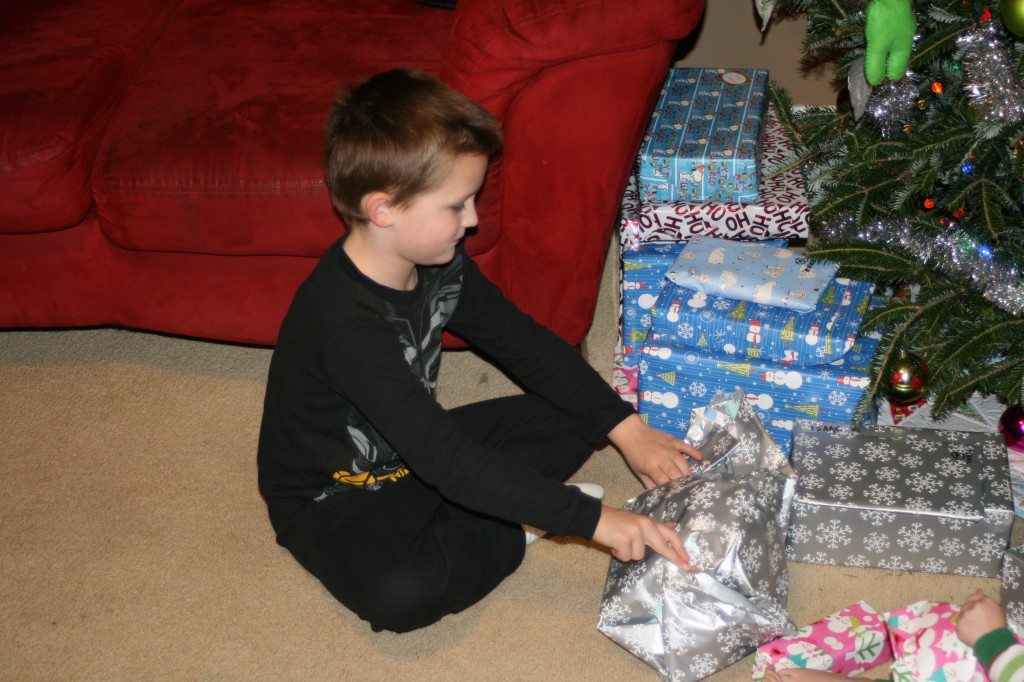 an angry birds piggy bank. so. very. exciting.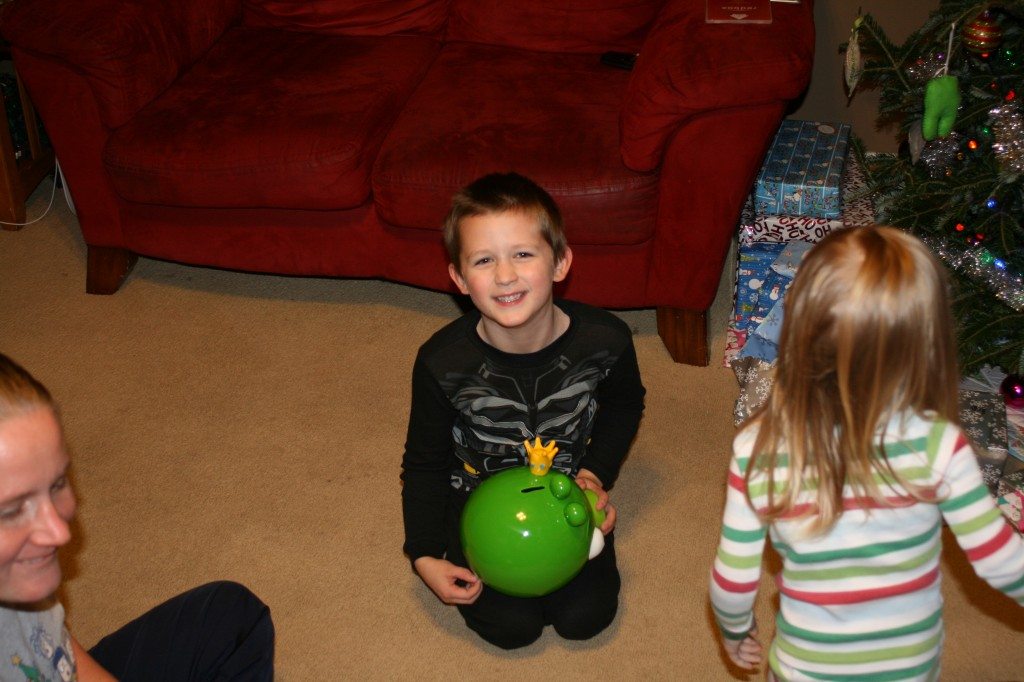 and tattoos…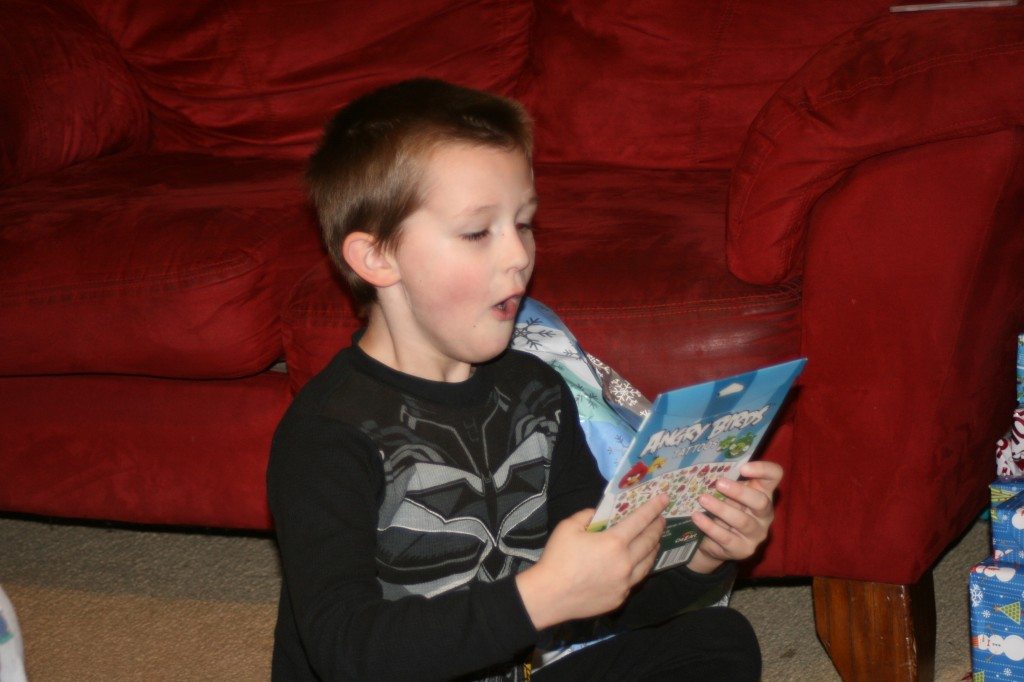 my sister julie sent him this sweet batman figurine.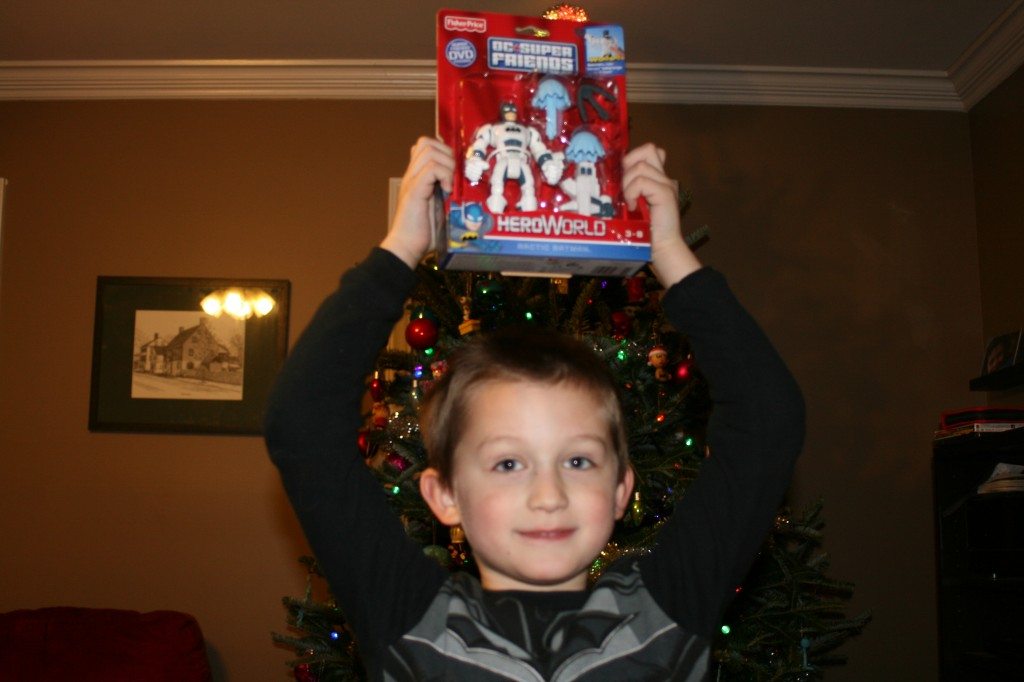 we tried something new this year. we grouped the presents into different piles and opened them throughout the day. so after the first round, we cleaned up and had breakfast. then opened a few more. and more. and so on. i'm not sure if this worked better or not. i think it was nice to be able to stay on top of the mess. and to not have a gift free for all. but, i also think isaac was holding out hope that some amazing present was coming, and there really wasn't. we saved things like puzzles and coloring books and games for the later in the day presents. i have a year to adjust and figure out a new plan.
anyways. i was saying. breakfast. bacon.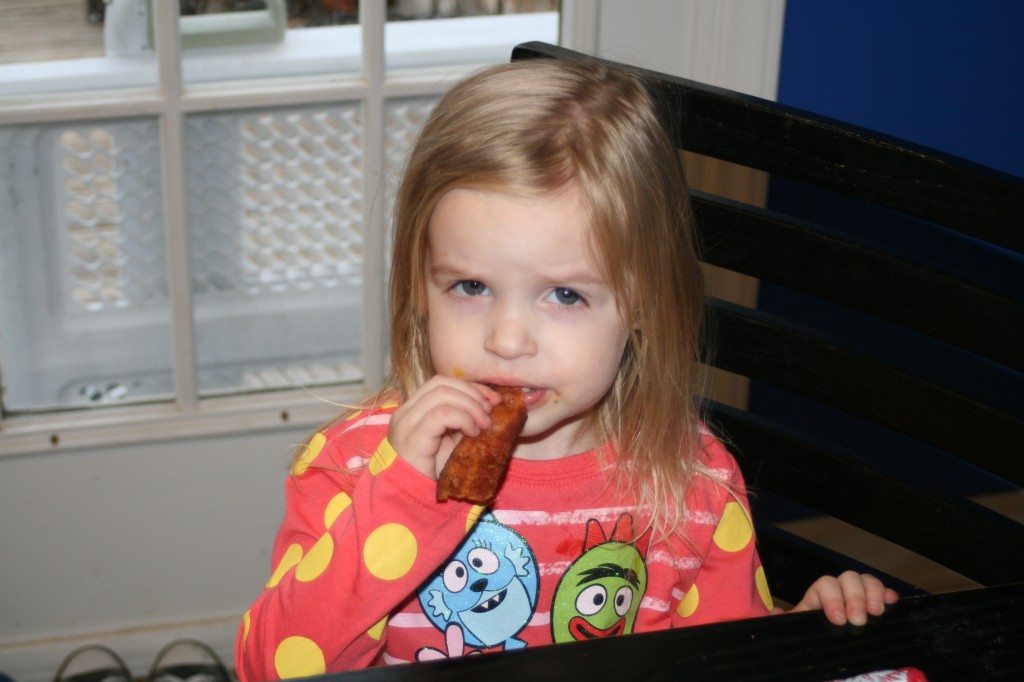 an angry birds tattoo session.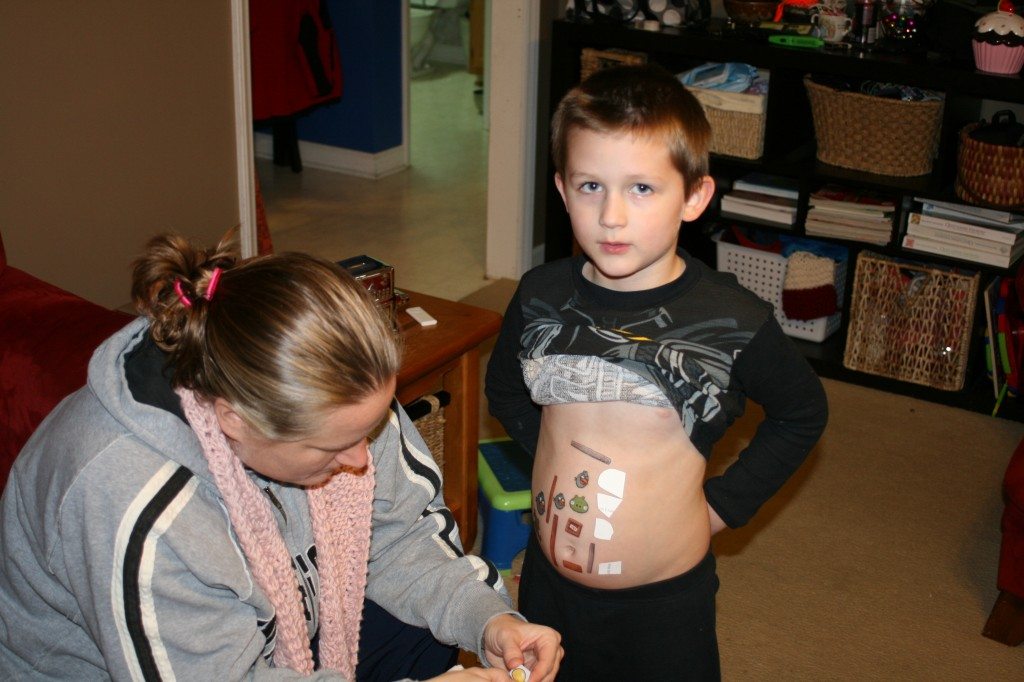 the results.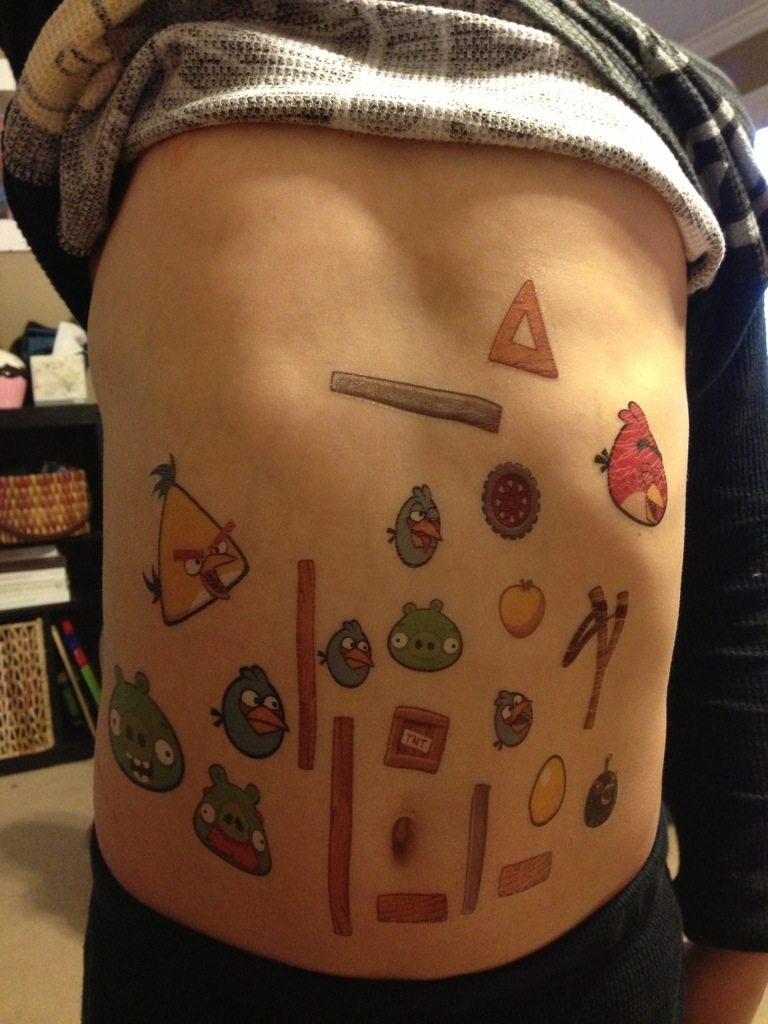 my big gift. (besides a sweet new fancy pants camera and a trip to sew south sewing retreat in the spring). a fat quarter bundle of tula pink's saltwater fabric. gina from the little general helped derek choose this. thank goodness he brought anna with him, so she knew who he was. 🙂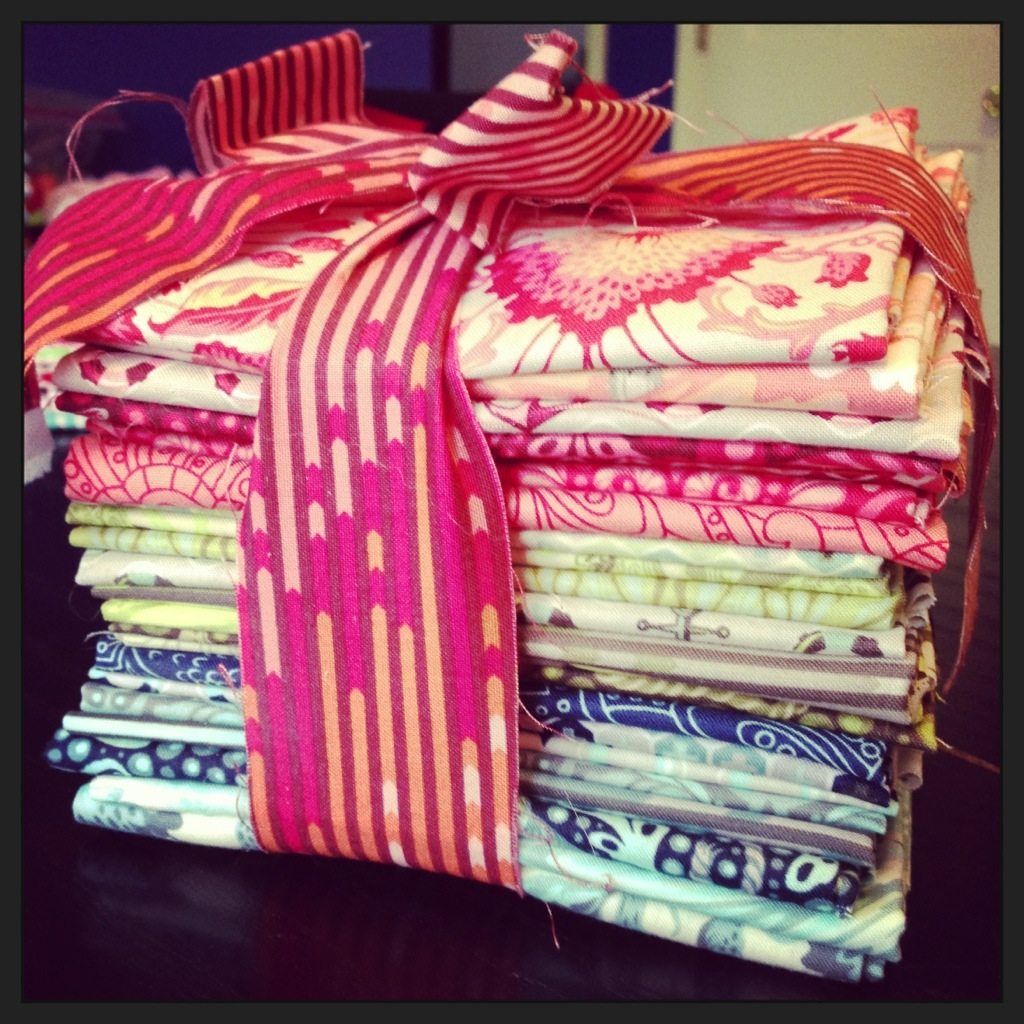 my annual supply of ribbon candy. this gift makes me feel like i'm 84. but, i love this stuff. probably because my gramma always had it.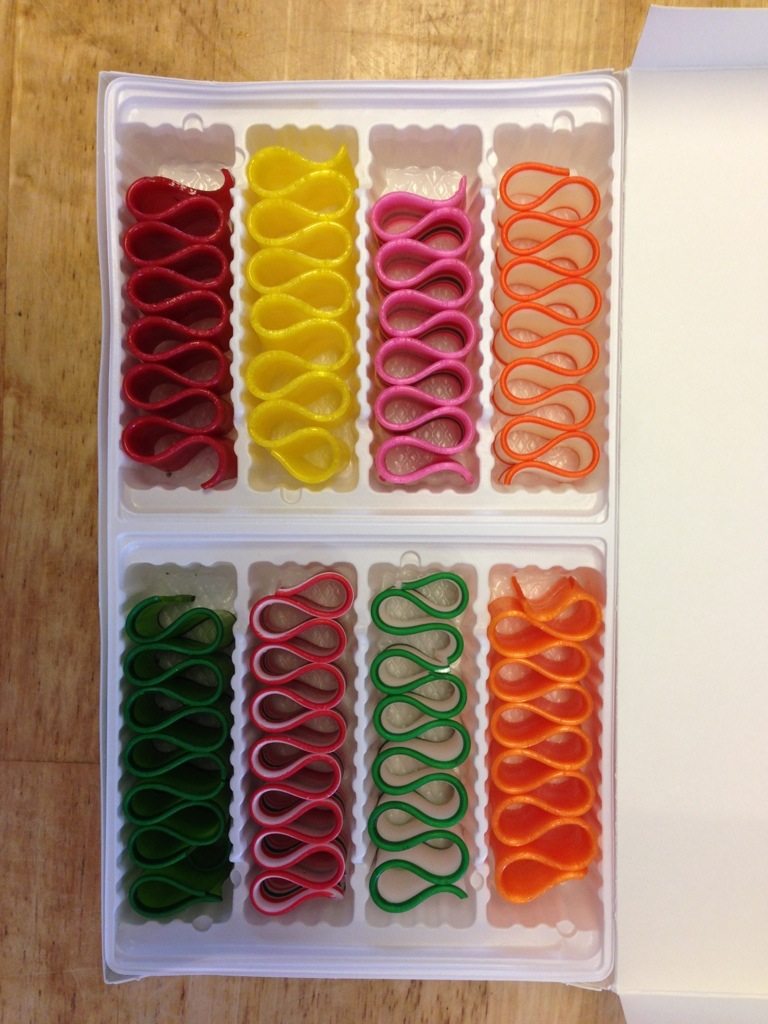 anna got a magnetic doll to dress up. she's a fan.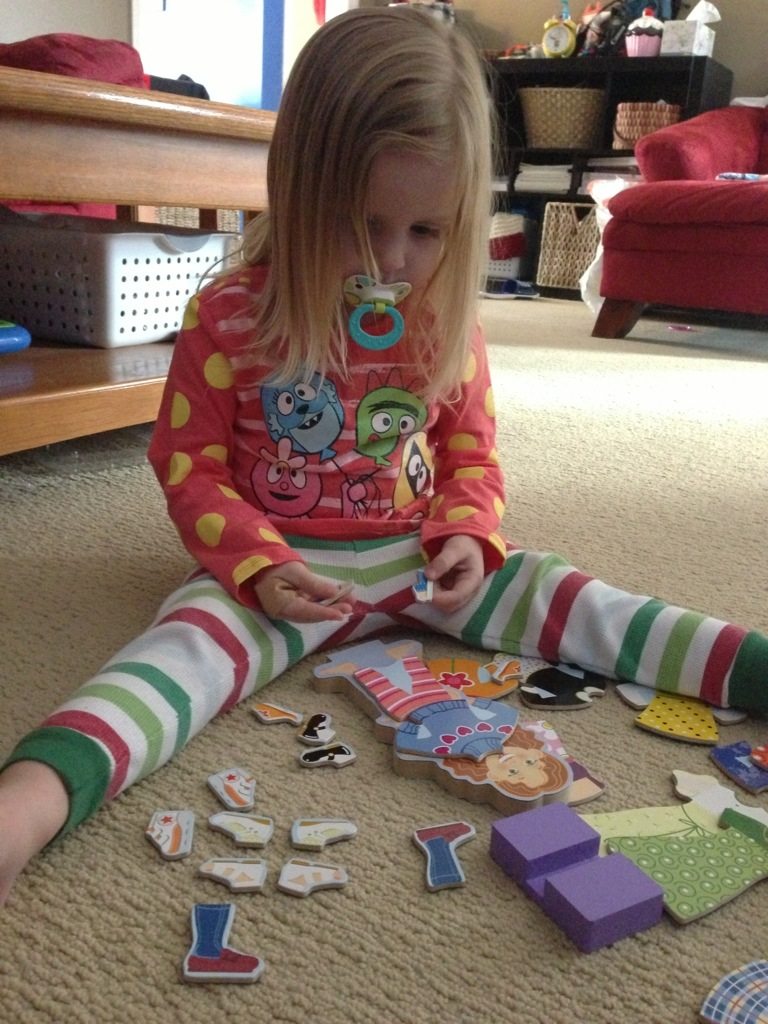 oh. i forgot to mention, that we started our festivities at 5:25. that's when the kids woke up. i put them off until around 6. but, at about 10:45, anna and i took a lovely christmas nap together.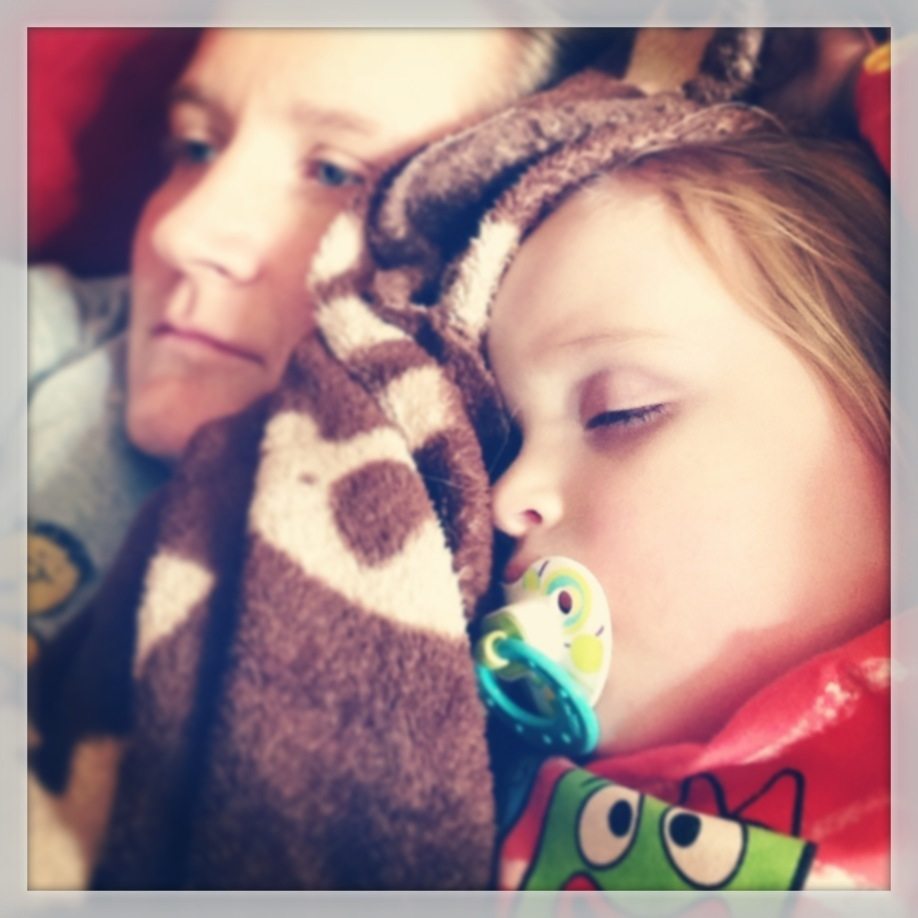 the rest of the day was filled with eating. derek's family coming over. playing. cleaning. and collapsing into bed.
the end.
and merry christmas.