ok. not really mania. but, "some mug rugs" doesn't have the same ring to it.
oh. and i promise. this is my last post today.
anyhooo…
i made this mug rug for isaac's teacher assistant.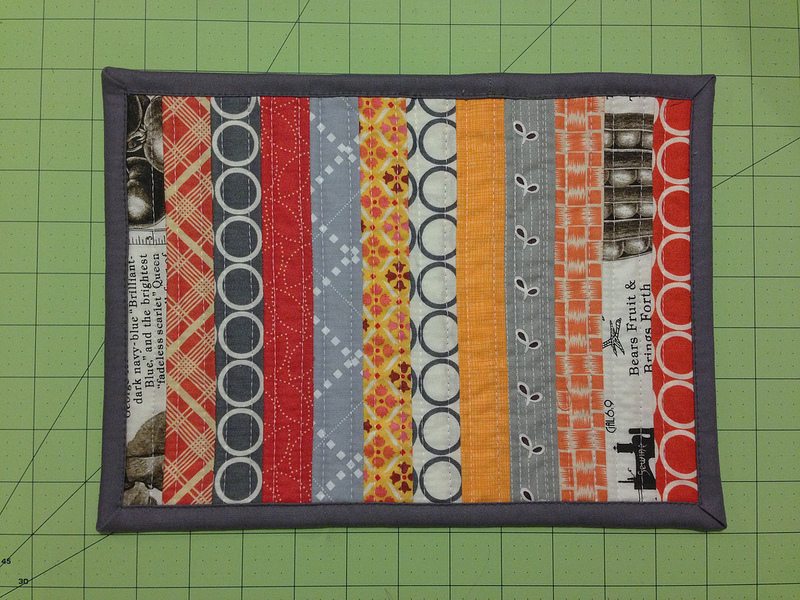 the back was these bikes: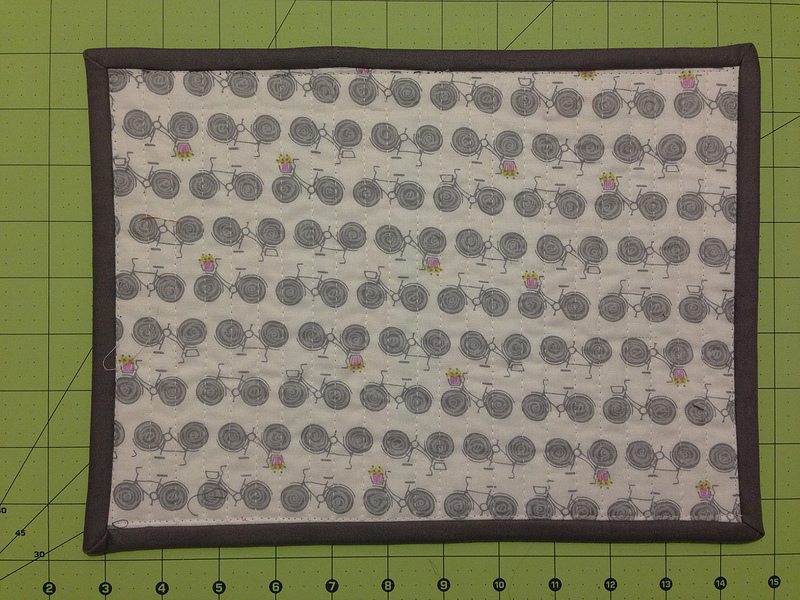 and this one for his teacher.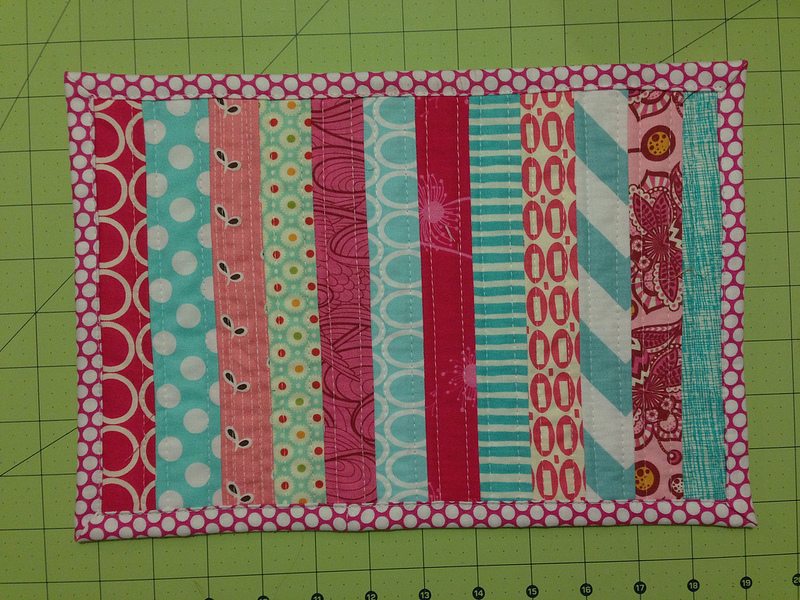 with little apples clothes on the back: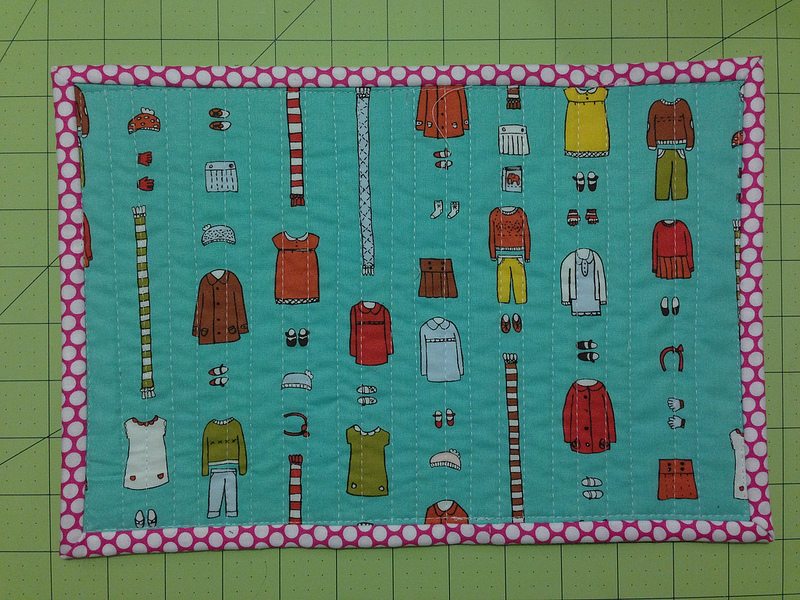 i made them both and then let the teachers choose which one they wanted.
and then, there's a couple of bunting flag mug rugs, that i whipped up with some scraps. i don't know where they'll be heading just yet.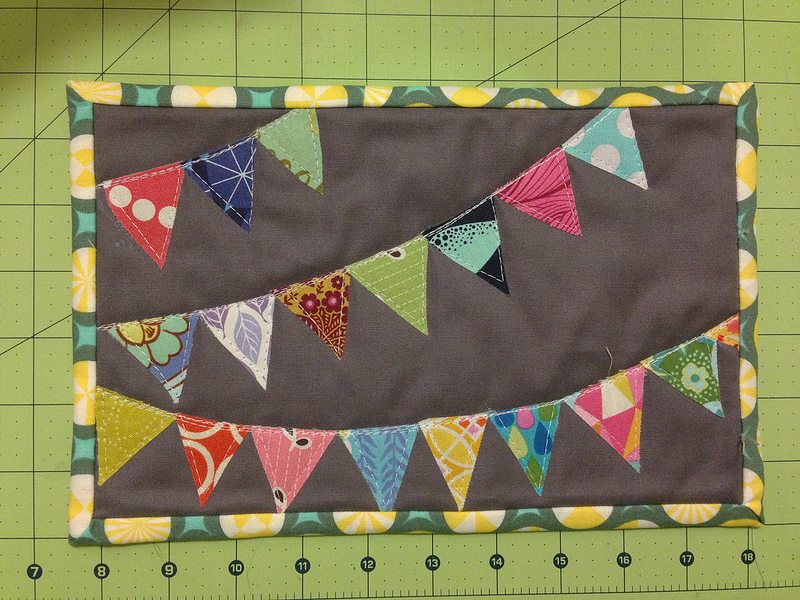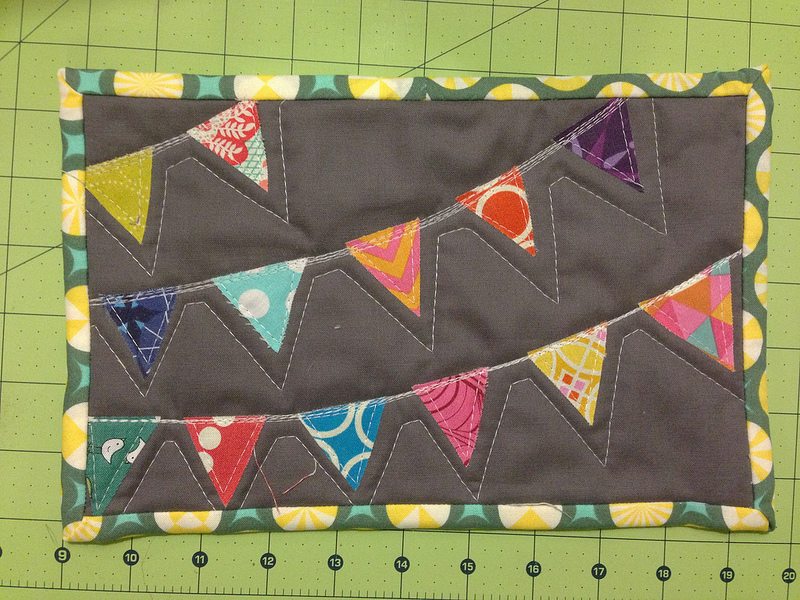 and finally. i made this little christmas mug rug out of some leftover charlie brown fabric from the three quilts.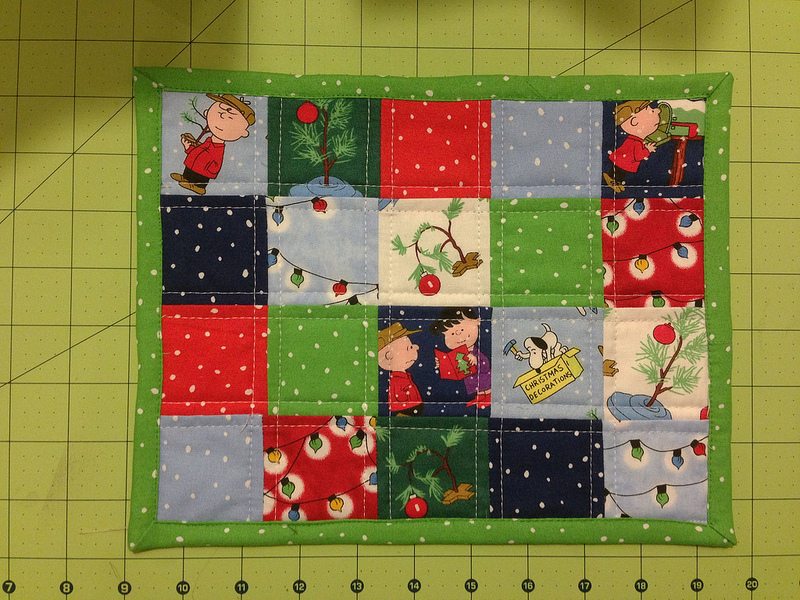 i'm hoping to get a few more made as christmas gifts, but the odds are looking pretty grim… we shall see…