my friend kerry is having her third baby.
but her first girl.
and long awaited girl. 😉
so, i wasn't sure what to get or make her, given the little amount of time i've had lately, but i decided at the very last minute (thursday. the shower was friday) that i could make a baby sized patchwork quilt.
kerry's colors are pink and gray and white.
so, i made this: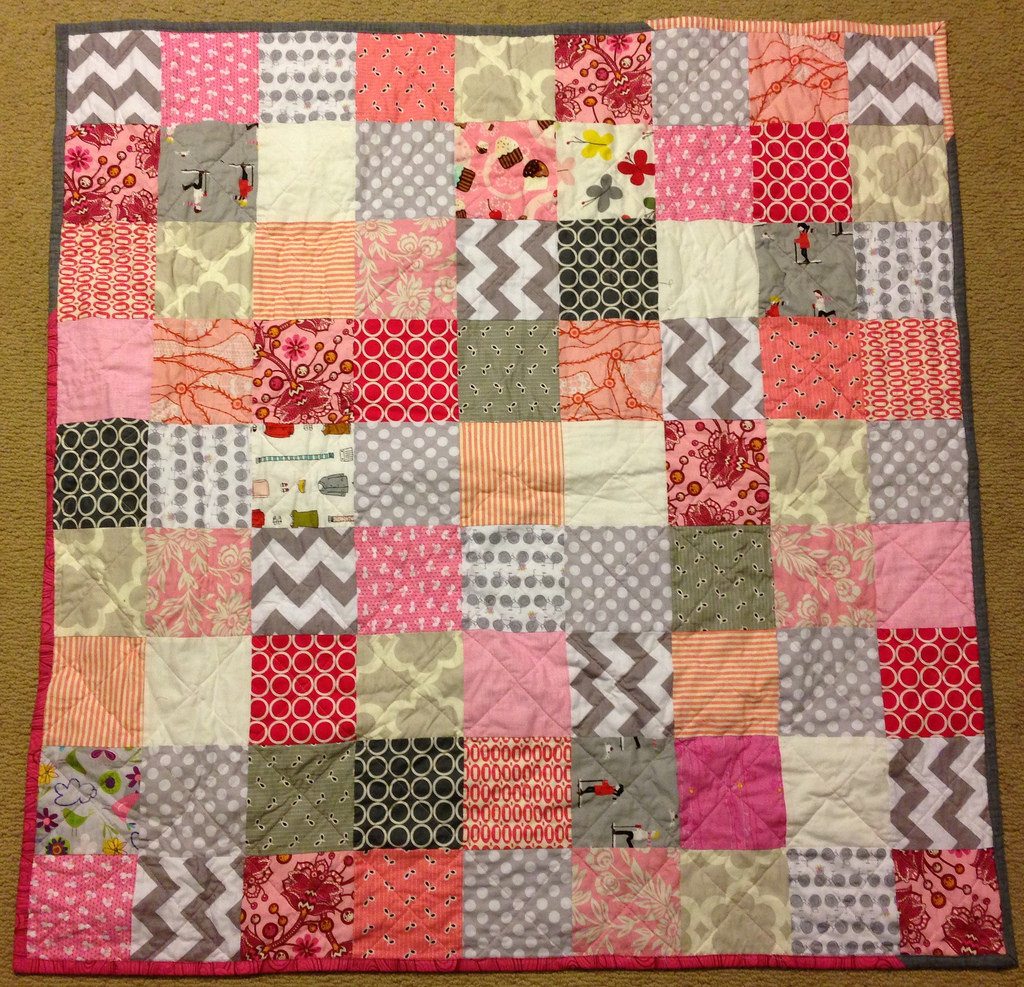 i think she mostly meant soft pink and soft gray, but that's not really my thing and i don't have many soft pinks. i also threw in some random charms that i had that were sort of girly. and sort of pink and/or gray. 🙂

for the back, i used these cute dancing girls. i scored about ten yards of two different prints in this free spirit line for $3/yard at ben franklin last week. so, you can expect every baby girl quilt i ever make to be backed in this.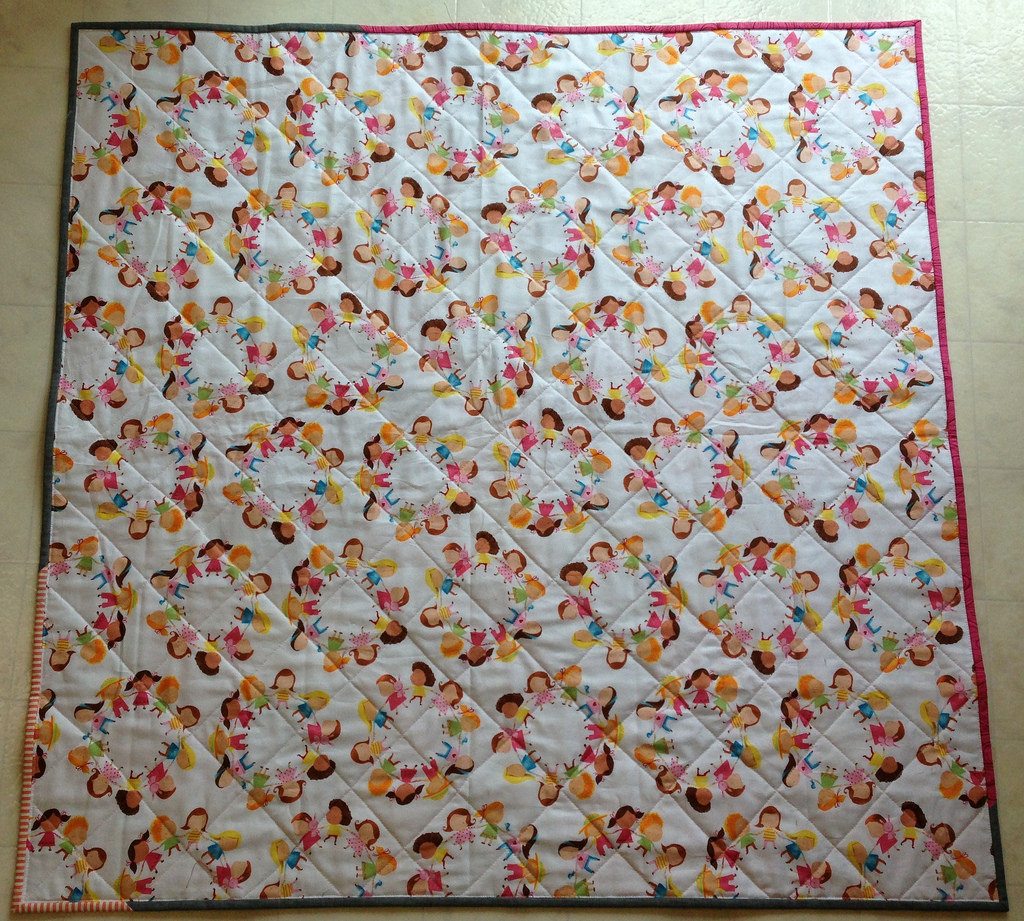 the shower was fun. i think kerry liked it. and it was a good testament to how far my quilting abilities have come. not that it was an extremely difficult quilt to assemble, but i managed to make in a 24 hour turnaround. a year ago, that sucker would have taken me a week. 🙂
thanks for reading.