thanks to a sew-in for our modern quilt guild (hosted by sewingly yours) this weekend, i was finally able to finish up this quilt for my pal jude….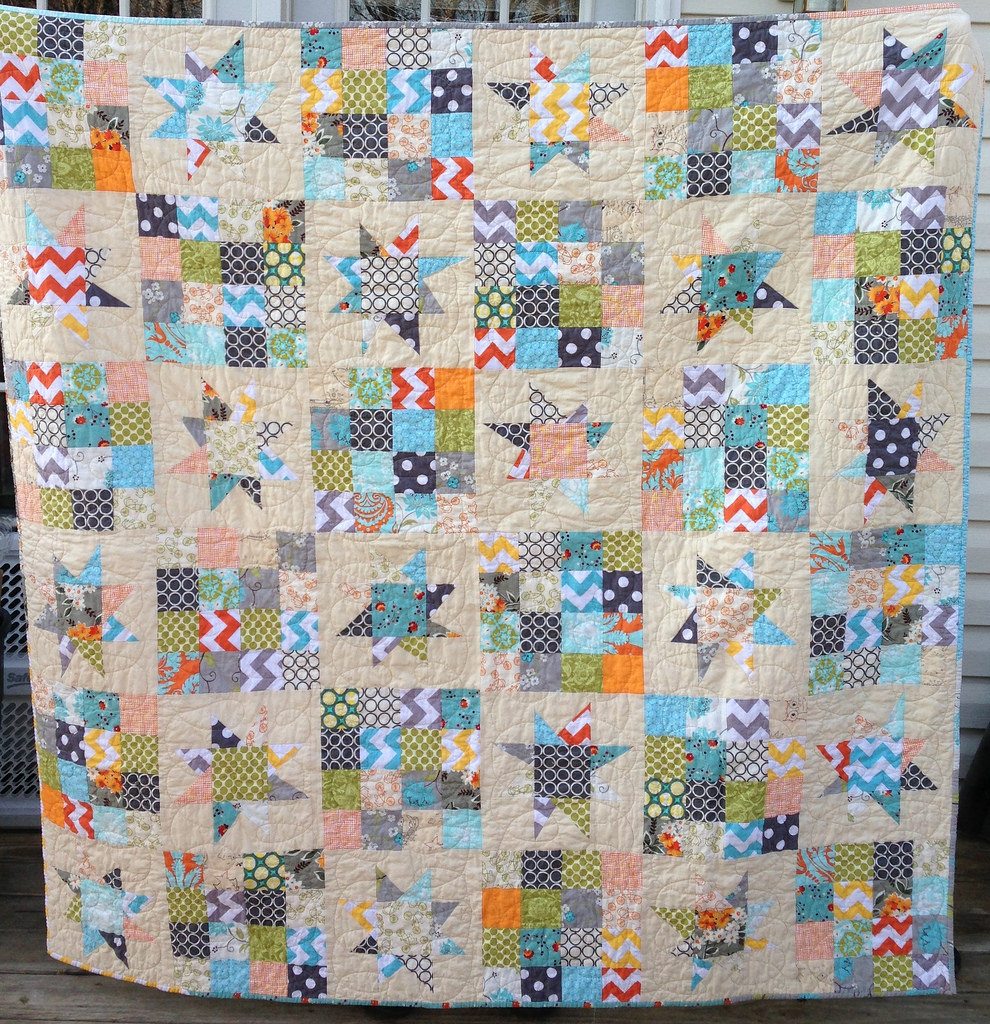 she picked out all of the fabrics on her very own, except for a few that i threw in that i knew she'd been ogling. we settled on a pattern and i finished up the top pretty quickly.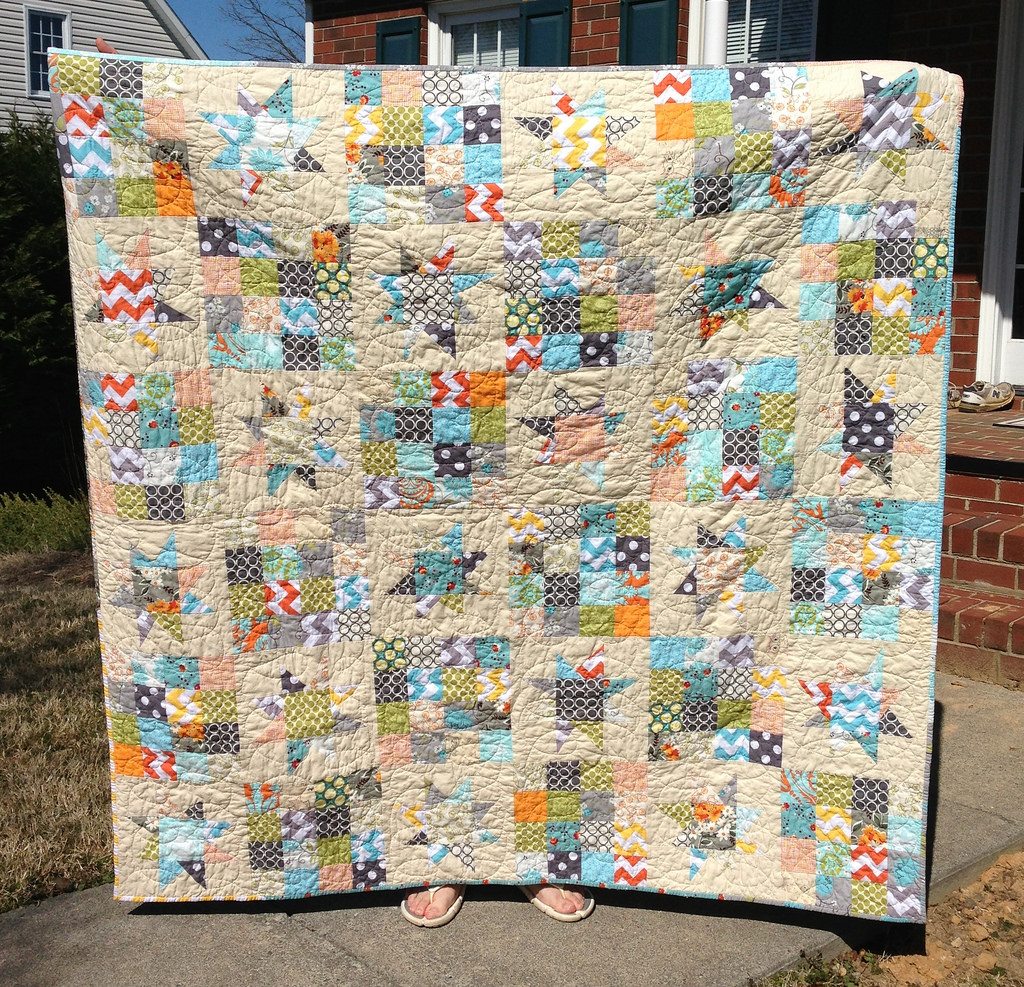 then christmas came and went and other sewing projects took priority. and i waited for jude to order a backing fabric that she loved. (amy butler full moon polkadot). and then i pieced the back, using a bunch of mistakes from cutting and extra stars i had made before we settled on the size of the quilt. 🙂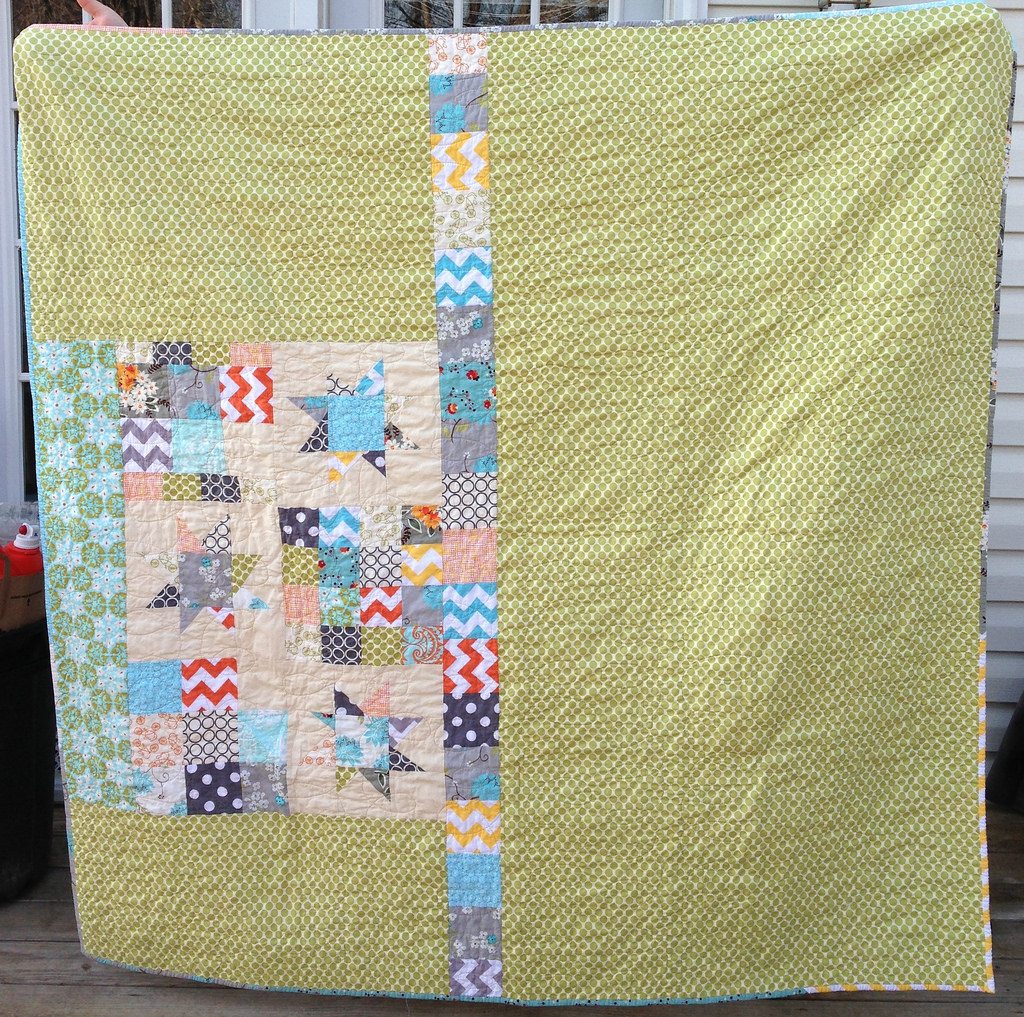 then it sat. as most of my quilts do at this phase. quilting is still my weak point in the whole process. but, i brought it to the sew-in and my friend and awesome quilter kelly helped me baste, decide on thread, get started quilting, troubleshoot my machine and provide general encouragement. i decided on big uneven ("organic") loops.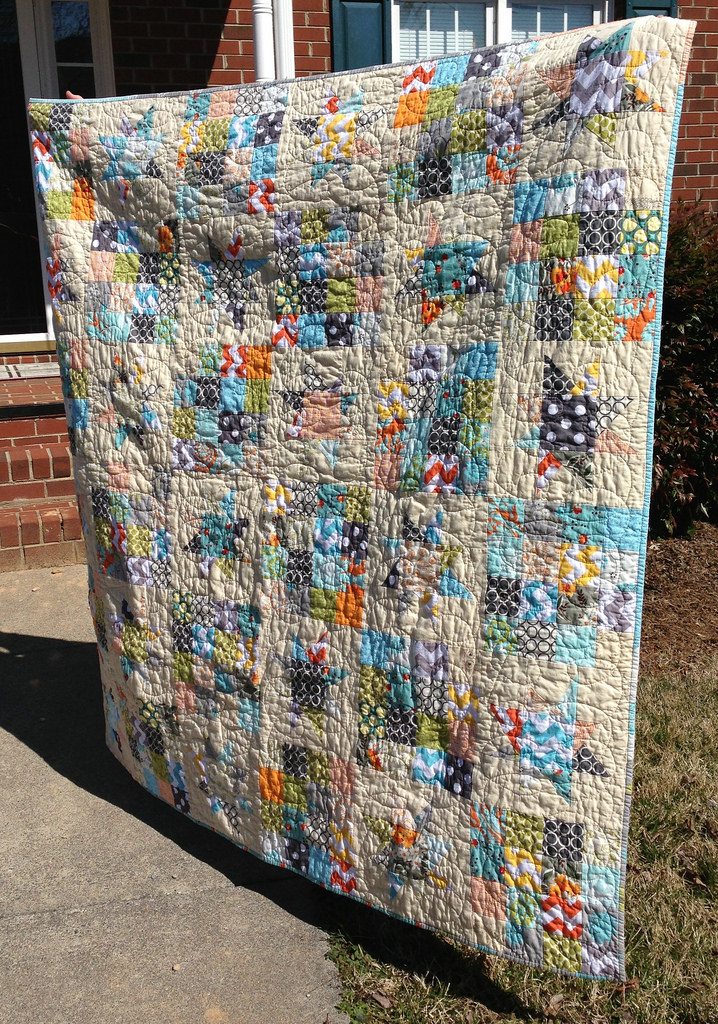 i pretty much used up the rest of jude's fabric, making scrappy binding. while quilting, my machine was making some horrific sounds, so i took it in for a little checkup, so i decided to hand sew the binding, which looks so so much better, but takes so so much longer, but without a machine, i had all the time in the world to hand sew away…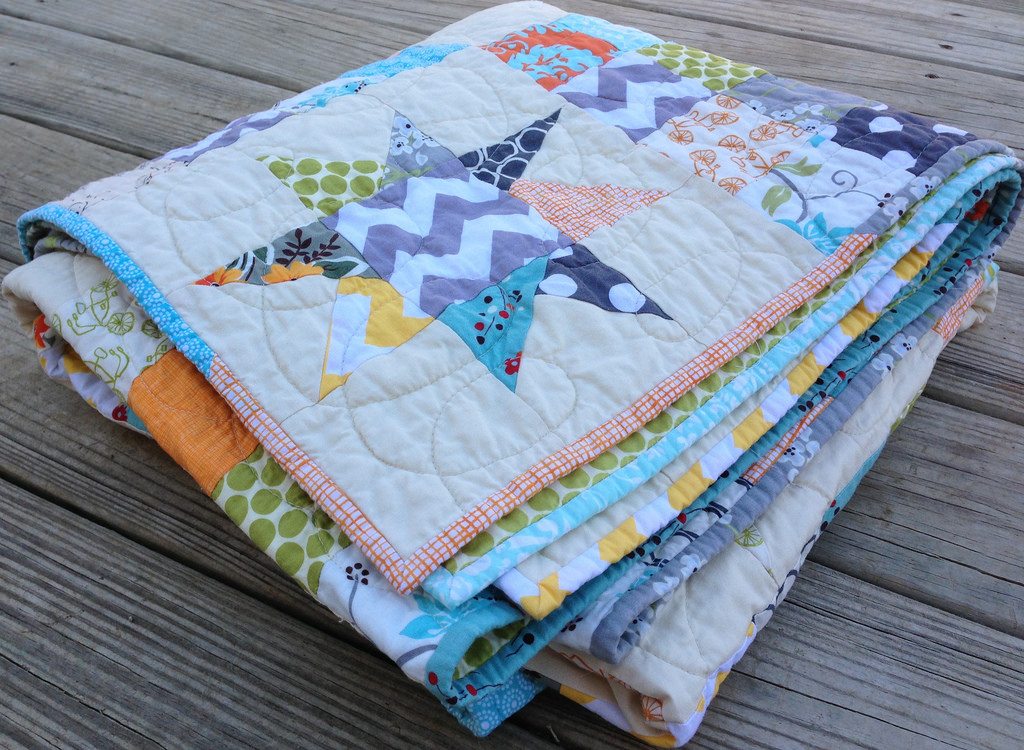 and that's about it.
thanks to derek for helping hold it up. twice. because the first round of pictures were washed out by the glaring sun from our beautiful day yesterday. and i felt like the quilting shadows and glare made it hard to see the fabrics.