our big kindergartener has been coming home with lots (millions, really) of classwork everyday. my favorite things are the sentences and occasional accompanying illustration.
he had to write a weather report one day. this is very scientific.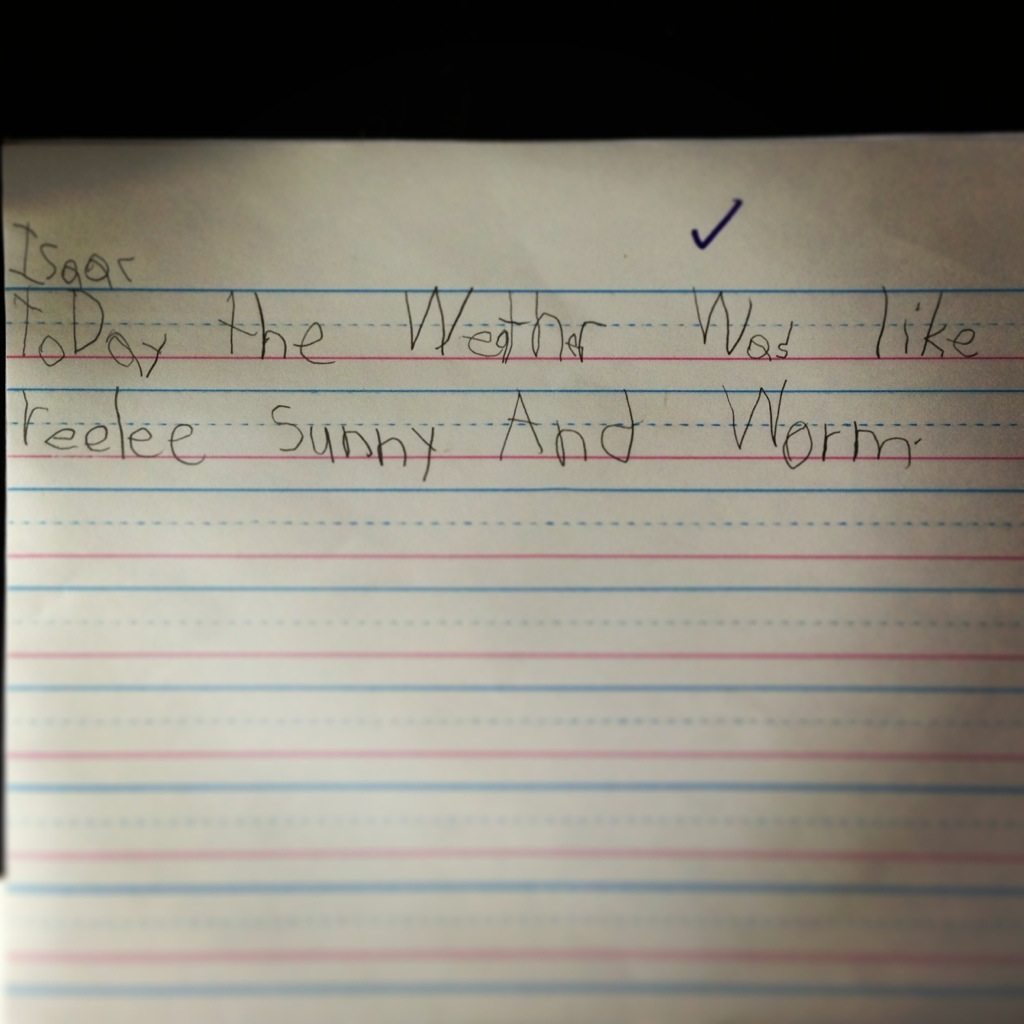 playing with john. "never gonna catch me!"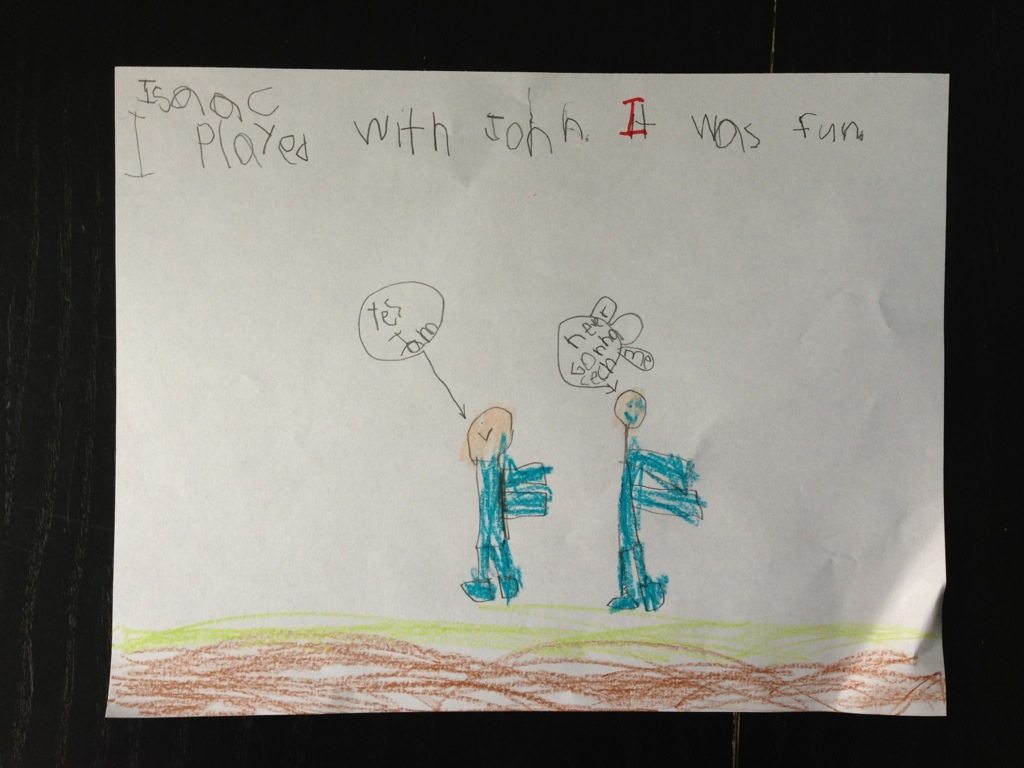 a full report about his birthday sleepover. ixiding.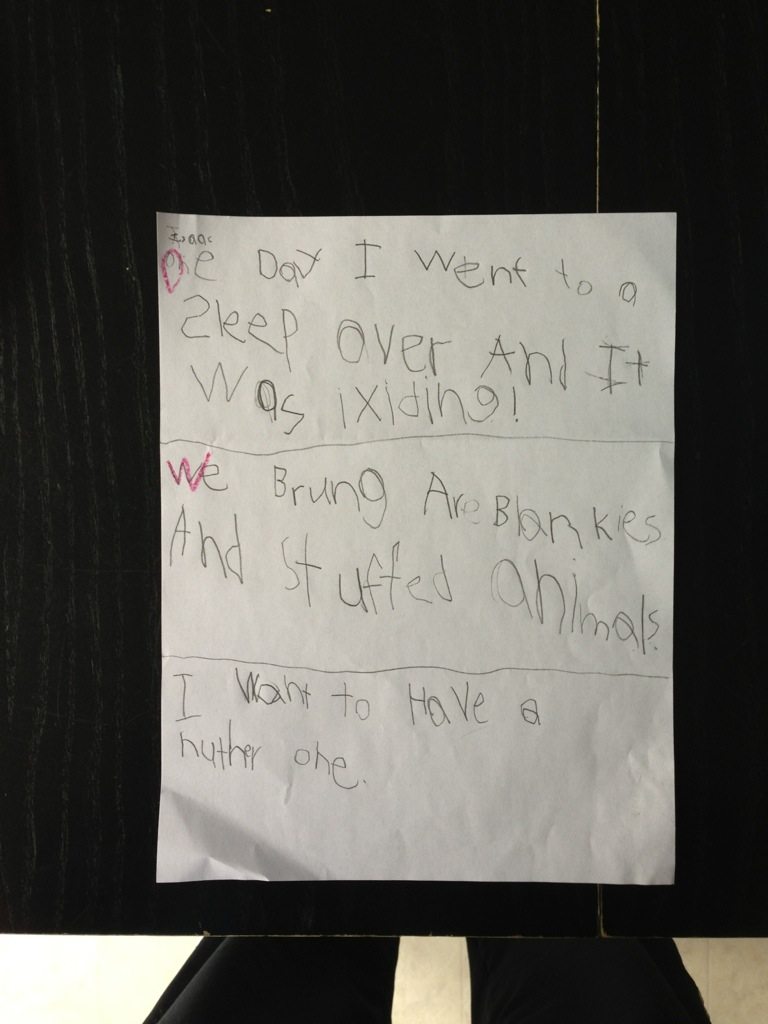 he loves penelope and anna. 🙂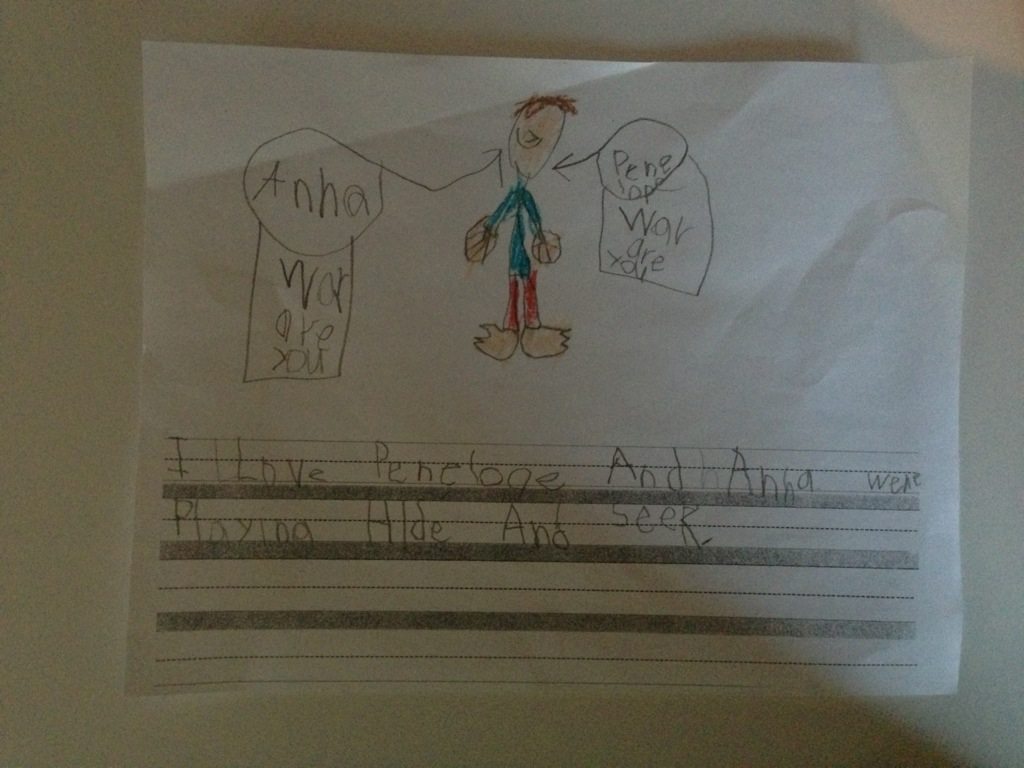 christmas traditions. even if it's a total lie.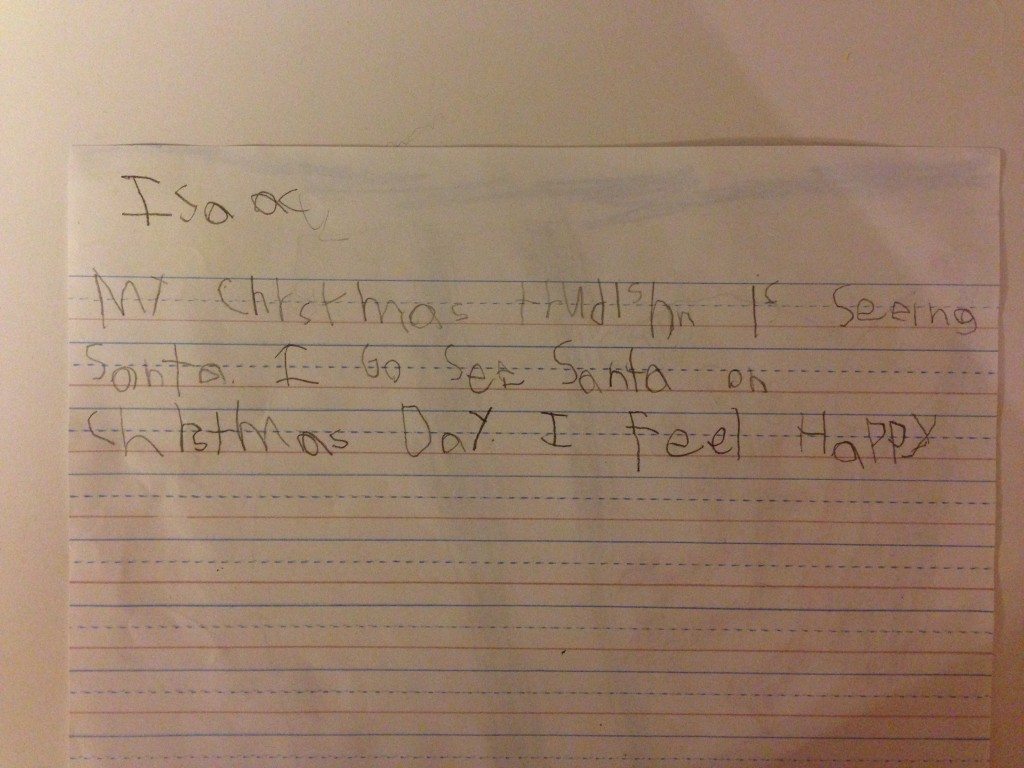 more penelope themed artwork and story telling.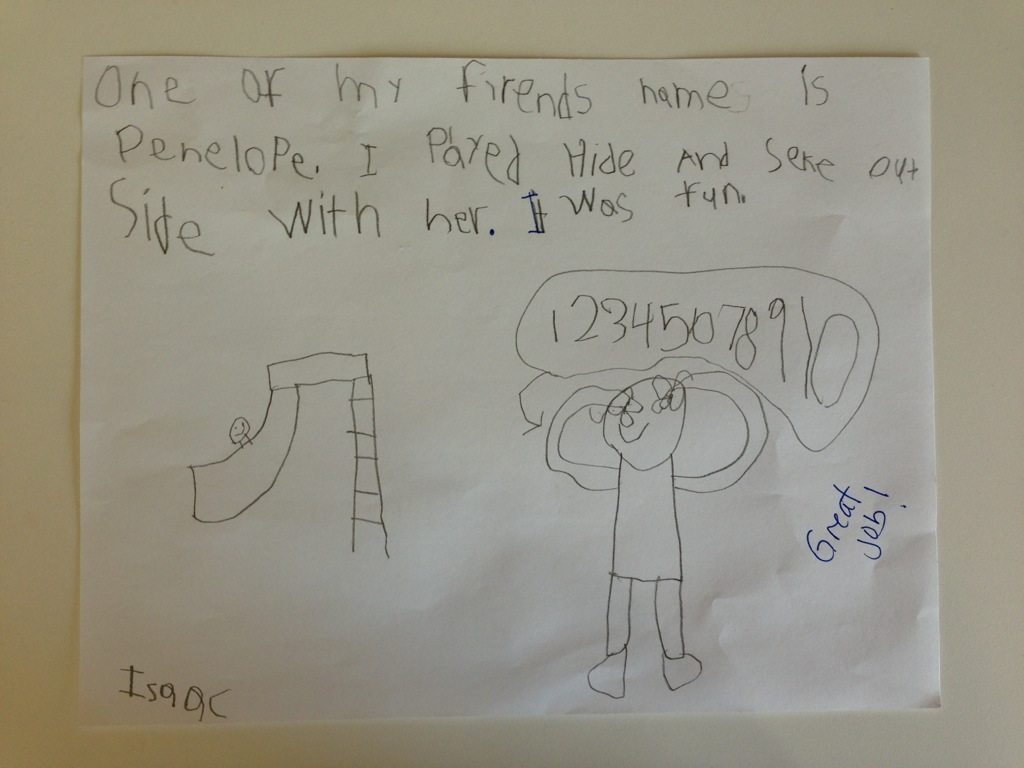 i'm not sure what the prompt was for this, but i love it. "i would order bacon and i would order chocolate milk." which is a fact.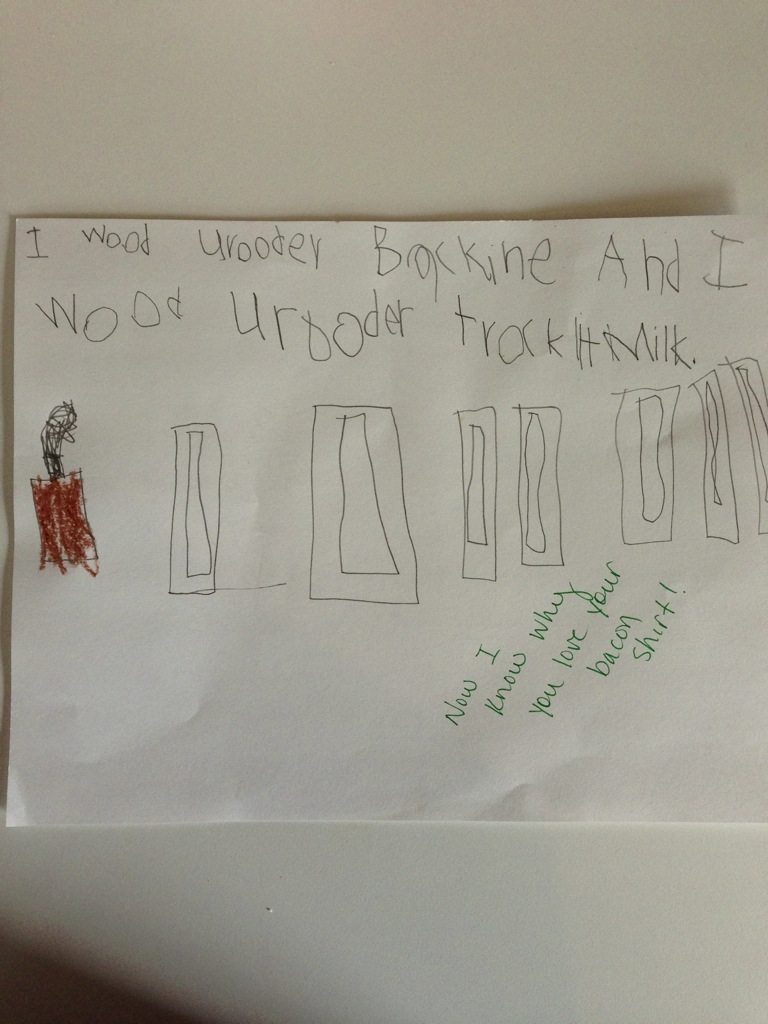 not to be outdown, anna drew this picture of her gramma. with lot of teeth.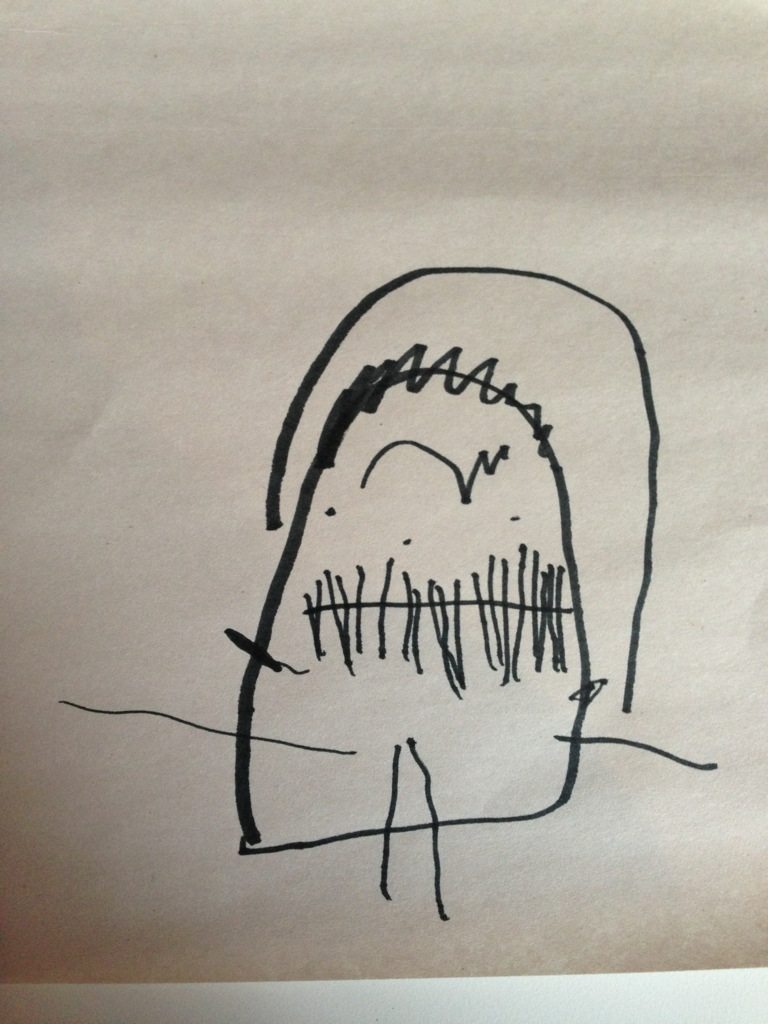 and this christmas tree.