soooooo…. our quilt guild had melody miller drop by for a visit for our february meeting (which was last night). i had planned to take a little workshop she was teaching today. but, childcare situations fell through, and i was forced to give up my spot. so, i convinced derek that i needed to take a class to take the noodlehead 241 tote bag class from my good pal lee.
on sunday, i plopped down piles of fabric, got some expert advice, and got to work. i had hoped to take many a photo of the process, but got so caught up that i didn't take any.
but, five hours later, i strolled out with this super fantastic little bag: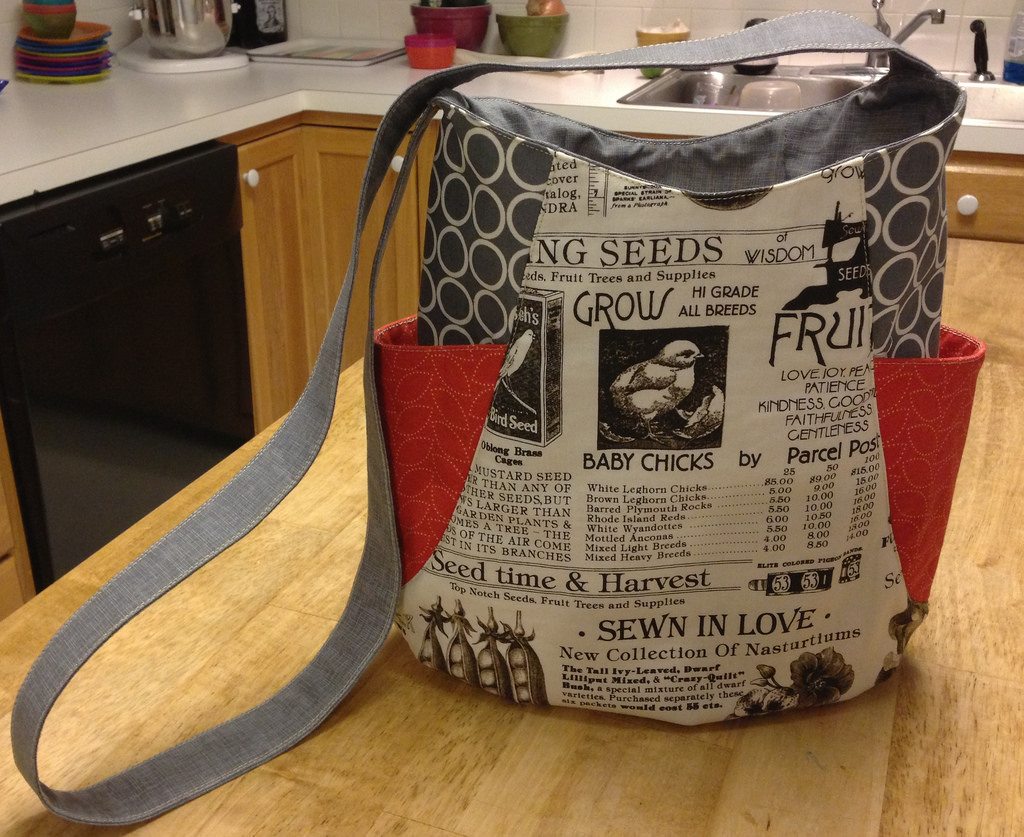 i pretty much love everything about it. i love the text fabric the most. chicks. tomatoes. sewing machines. scripture. i love the bright red/orange pockets. and the gray circles. what is not to love, really?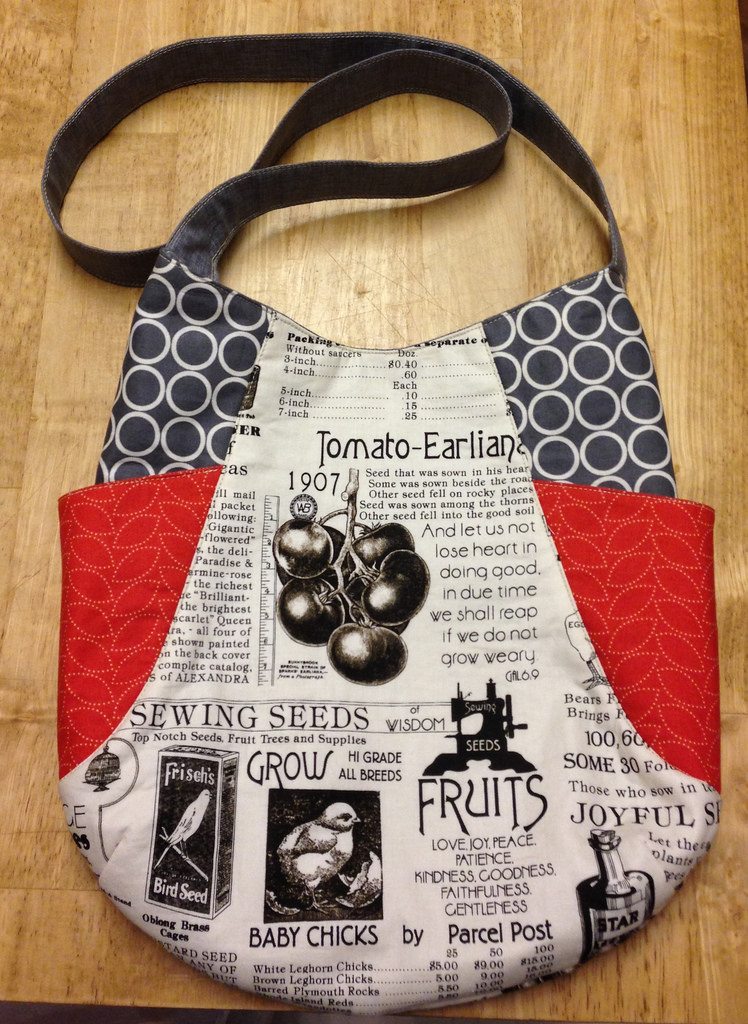 i will for sure be making more. stay tuned.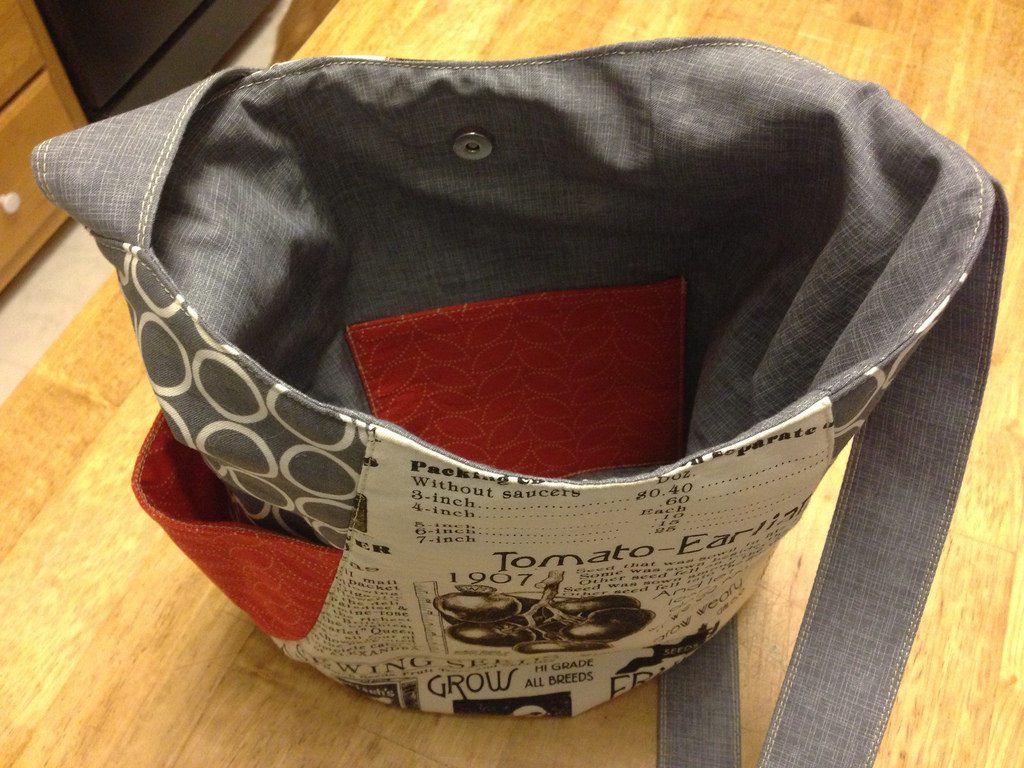 ps. lee was a great teacher. if you're a local, you should take her classes.