just completed my very second noodlehead bag. the first was this bag that i love.
this time, i was making a bag as a birthday gift for my mom, who pretty much carries a bag that would struggle to pass as a carry on for most airlines. so, i opted for the supertote…
without further ado. some pictures.
the front: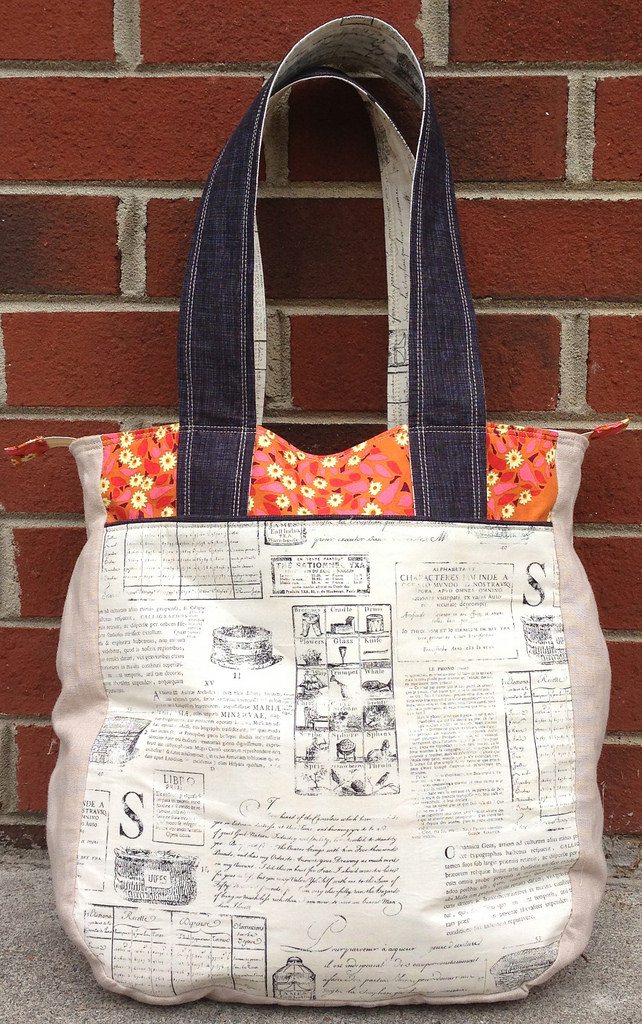 the back: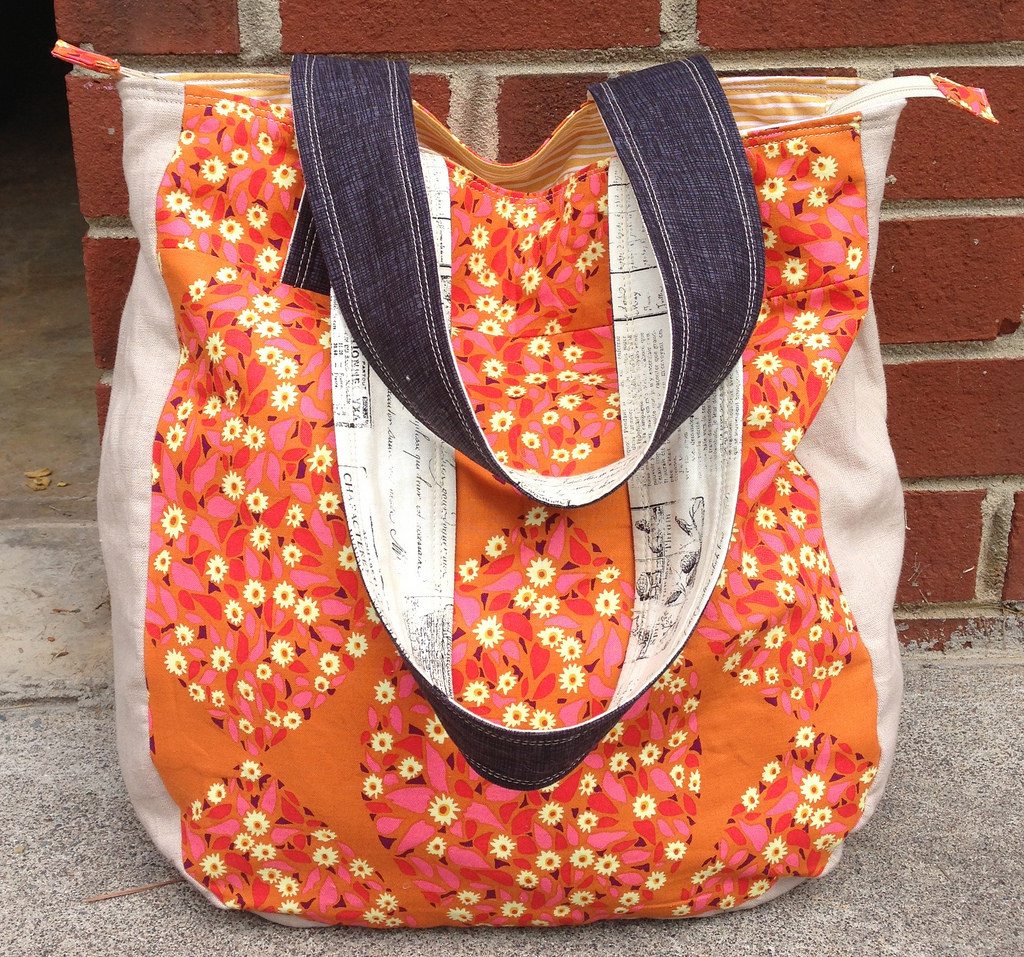 this insides. i only put one set of elastic pockets. seemed like two would be too much pocket space.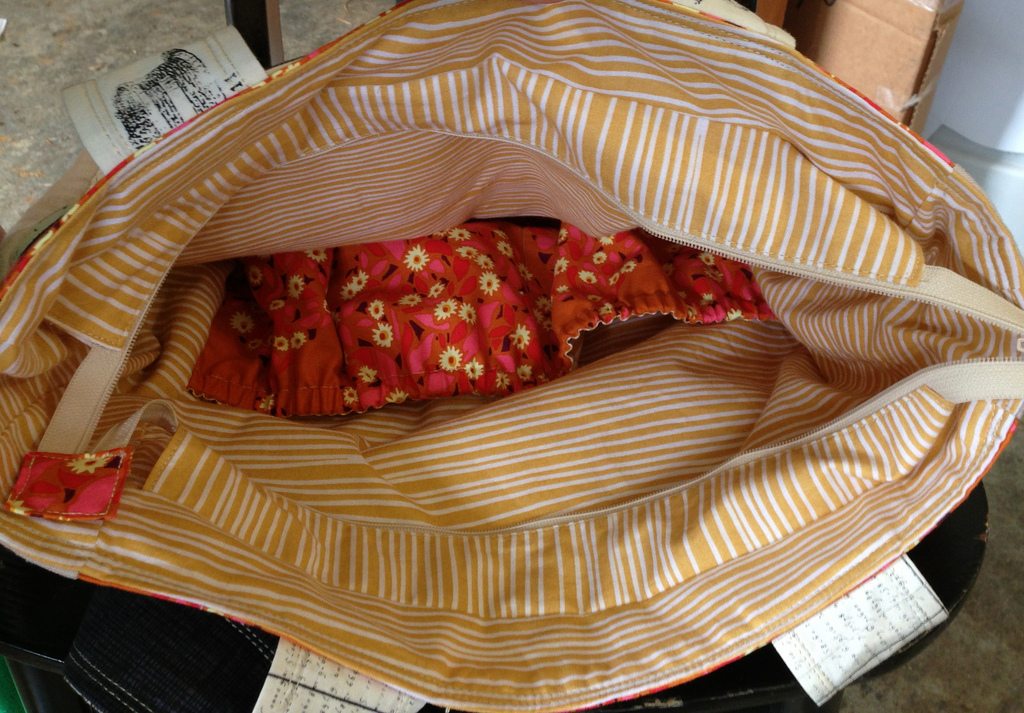 the top: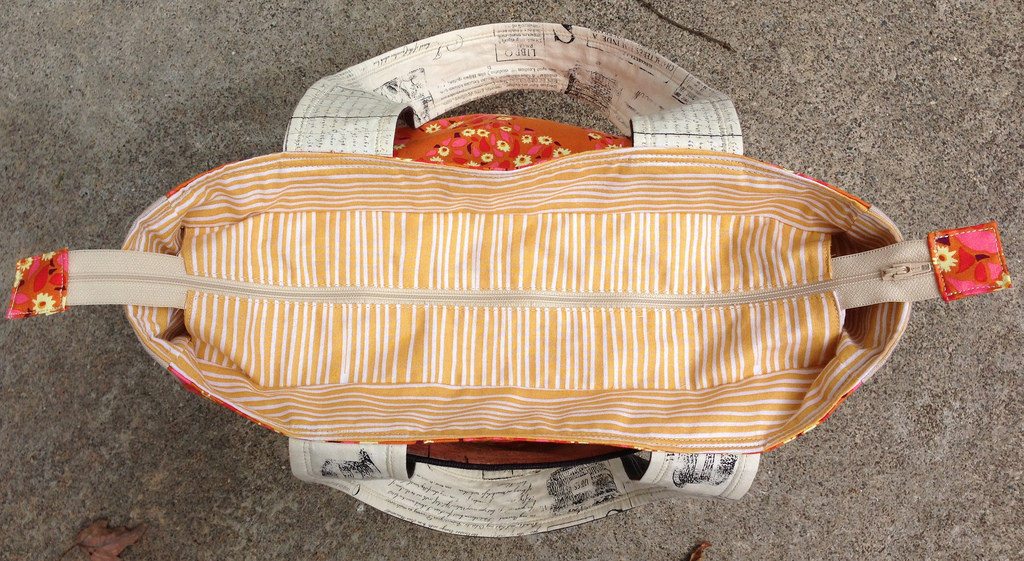 that zipper was almost the end of me. so frustrating. and i don't even really know why. just seemed like all that could go wrong, did. i was having lots of tension problems. and i kept sewing things the wrong way. i almost abandoned it, but my stubbornness prevailed, and for that, i'm glad…
ok. one more front view: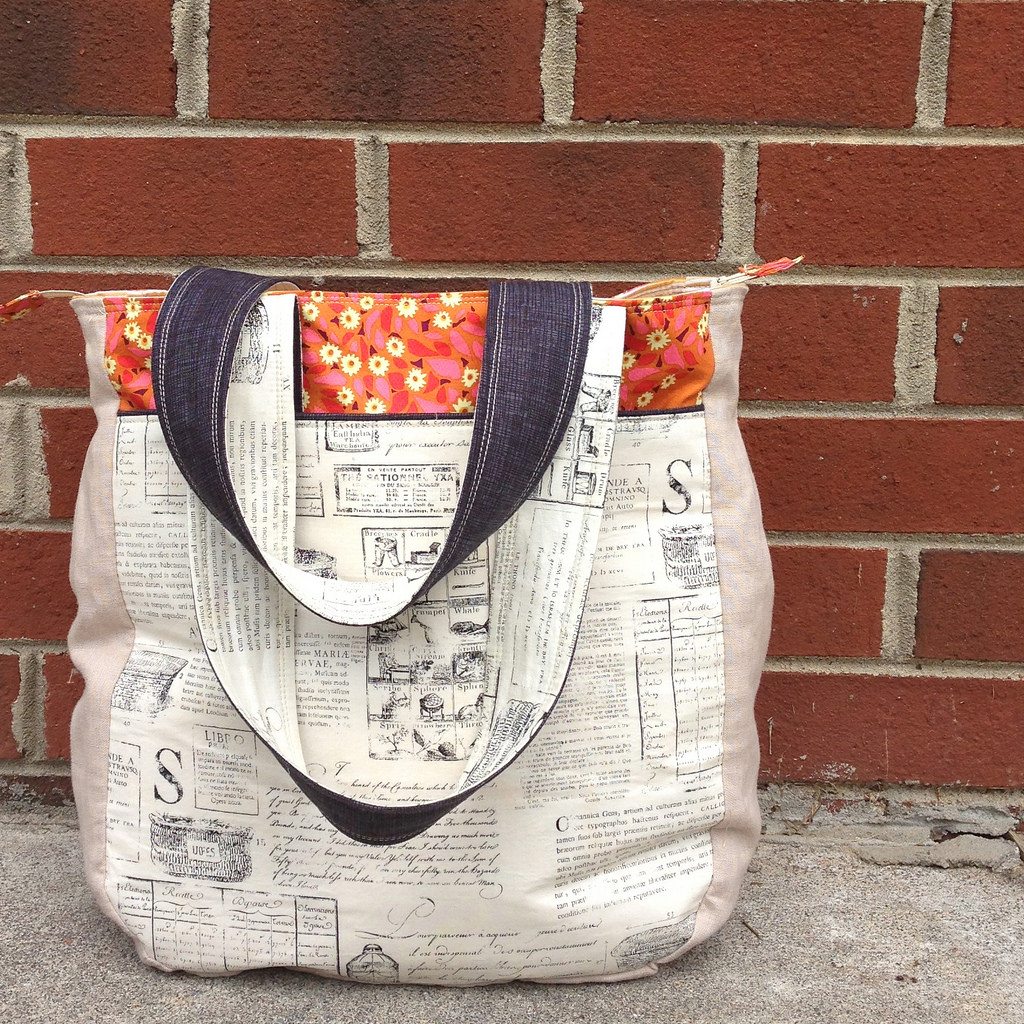 i love the two sided straps. and the zipper, despite all it's problems. i wish i had maybe snuck in an enclosure for the giant front pocket. i am definitely planning another one for me. i love it.