beware. long post.
isaac and john's spring breaks overlapped a bit, right around easter weekend. so, we decided to load up and head to new york for easter in blah-tavia.
we had hoped to make the drive up in one shot. we picked up ike from school at 130. which would put us there around midnight. but, there was a rockslide in west virginia. and some longer than hoped stops. and some snow. and the realization by my mom that we weren't bringing an air mattress and that there was nowhere for our foursome to sleep. so, we stopped in a hotel. and anna did this cute thing: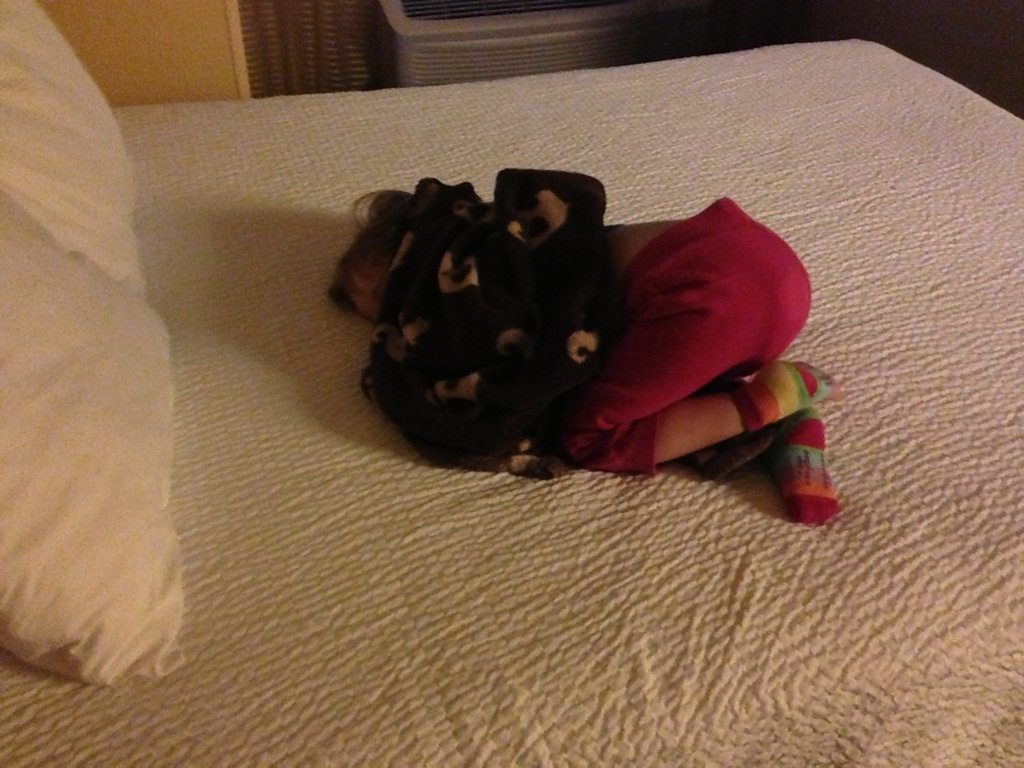 we leisurely rolled into town on thursday morning. and got busy doing easter things. like buying a butter lamb. (wikipedia)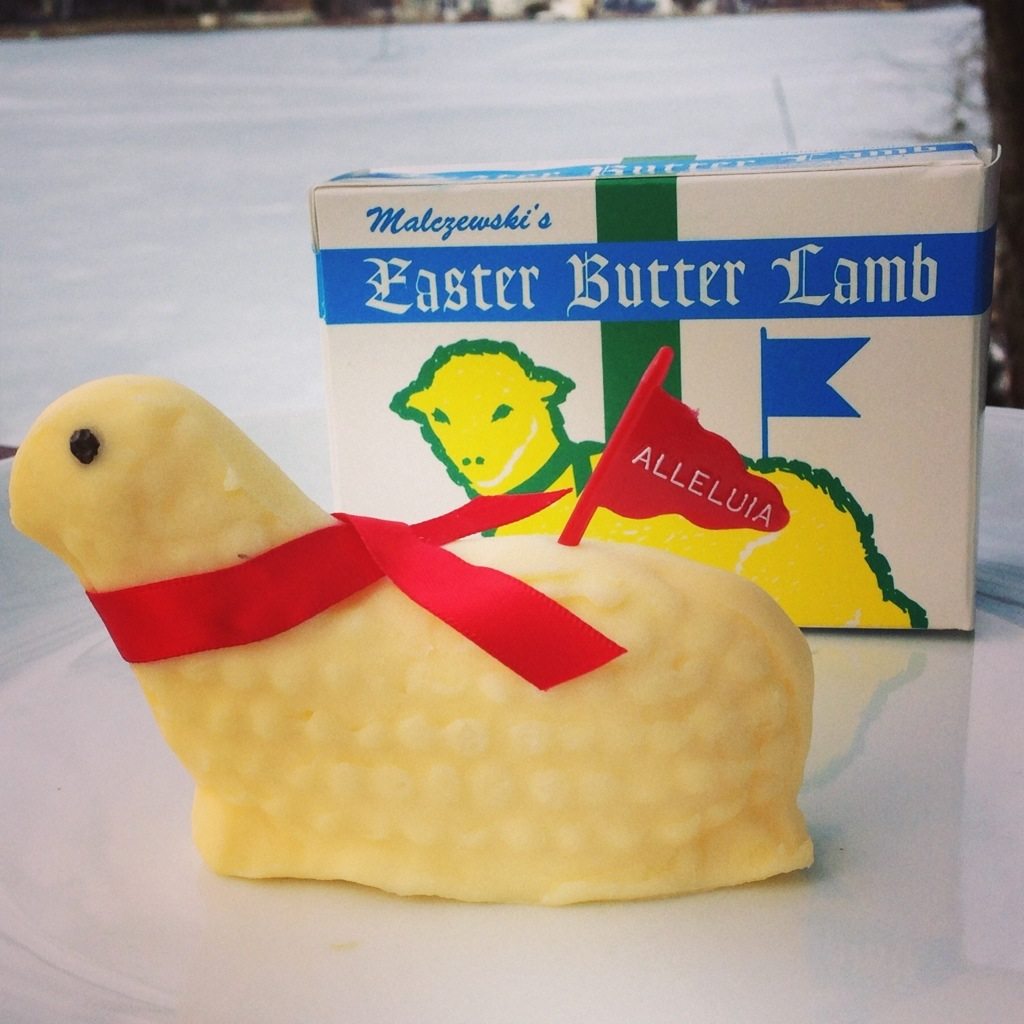 and like dying eggs.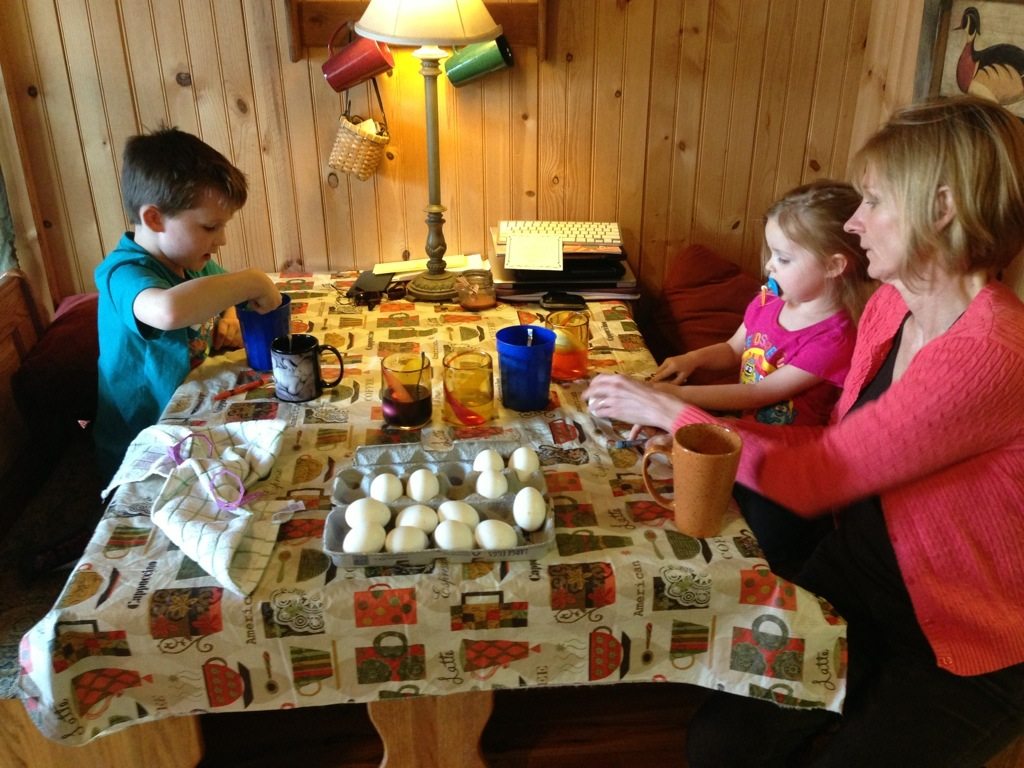 the pacifier helps her focus.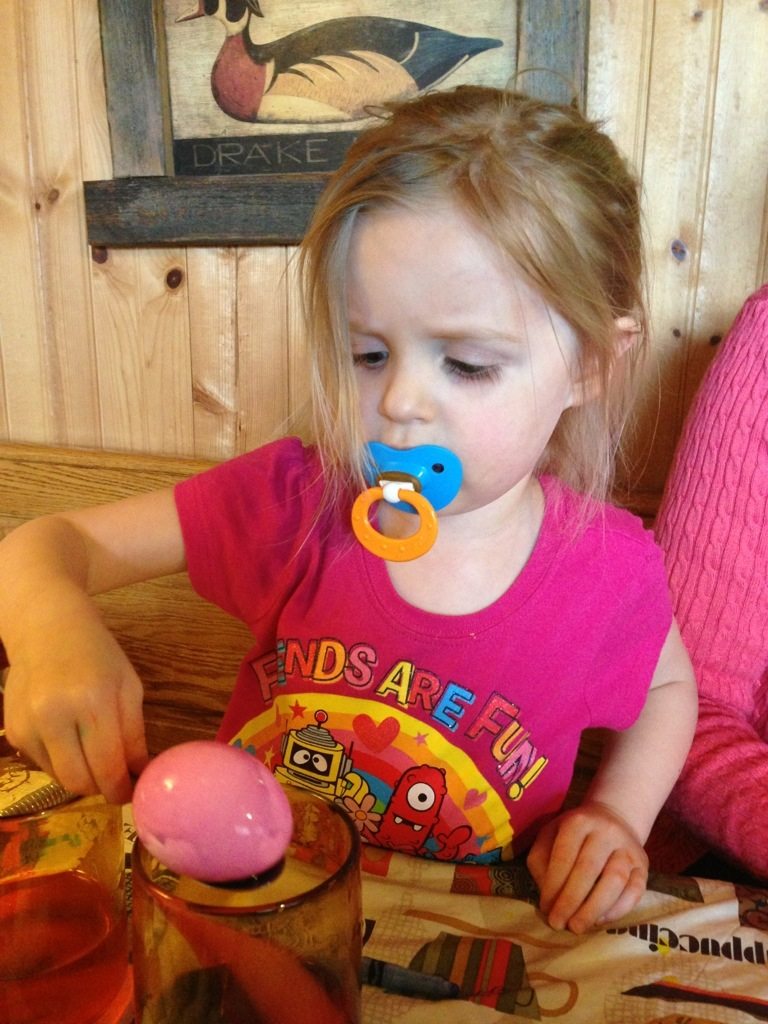 ike was very scientific in his methods.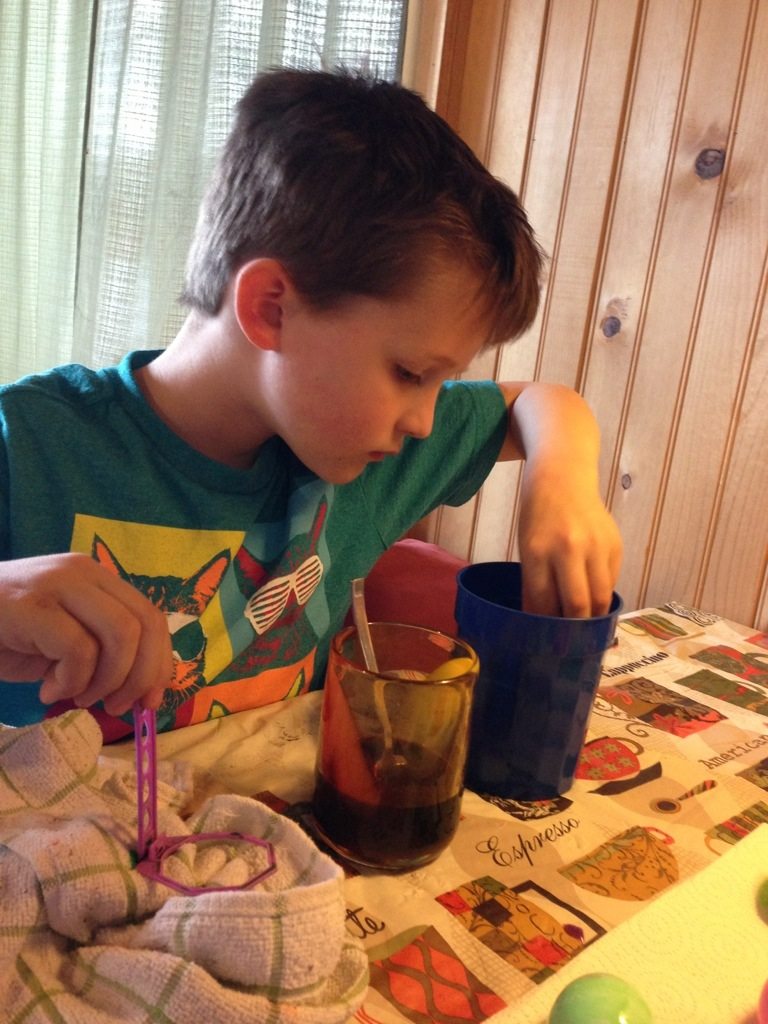 final products.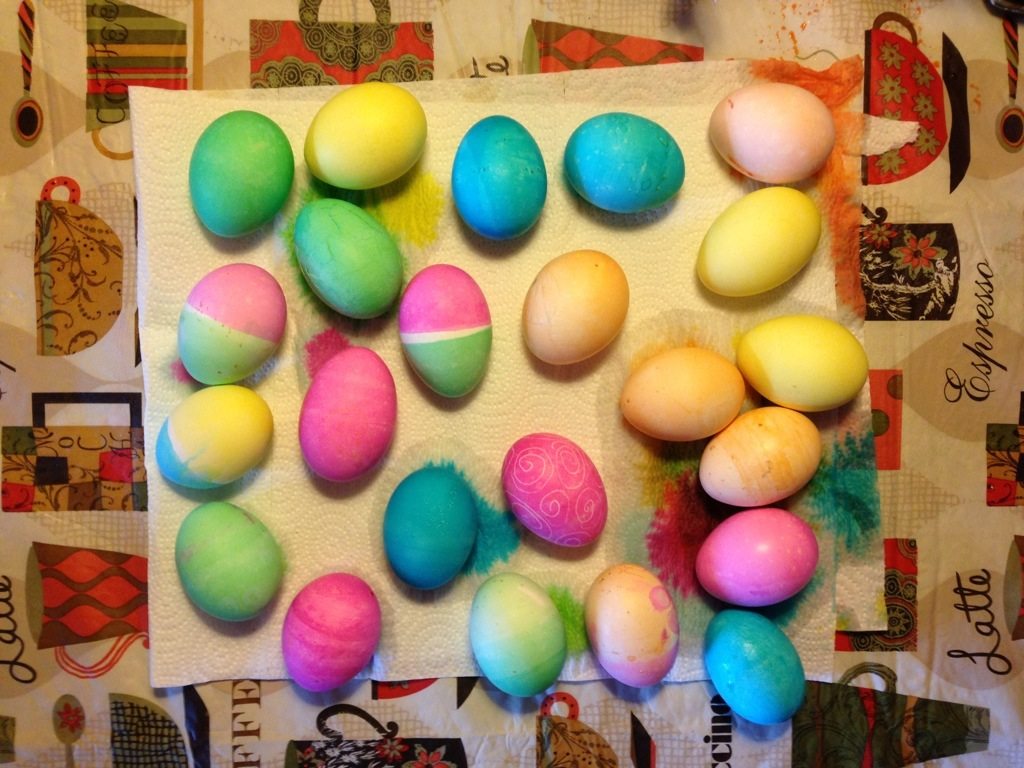 i insisted on a western new york friday night fish fry.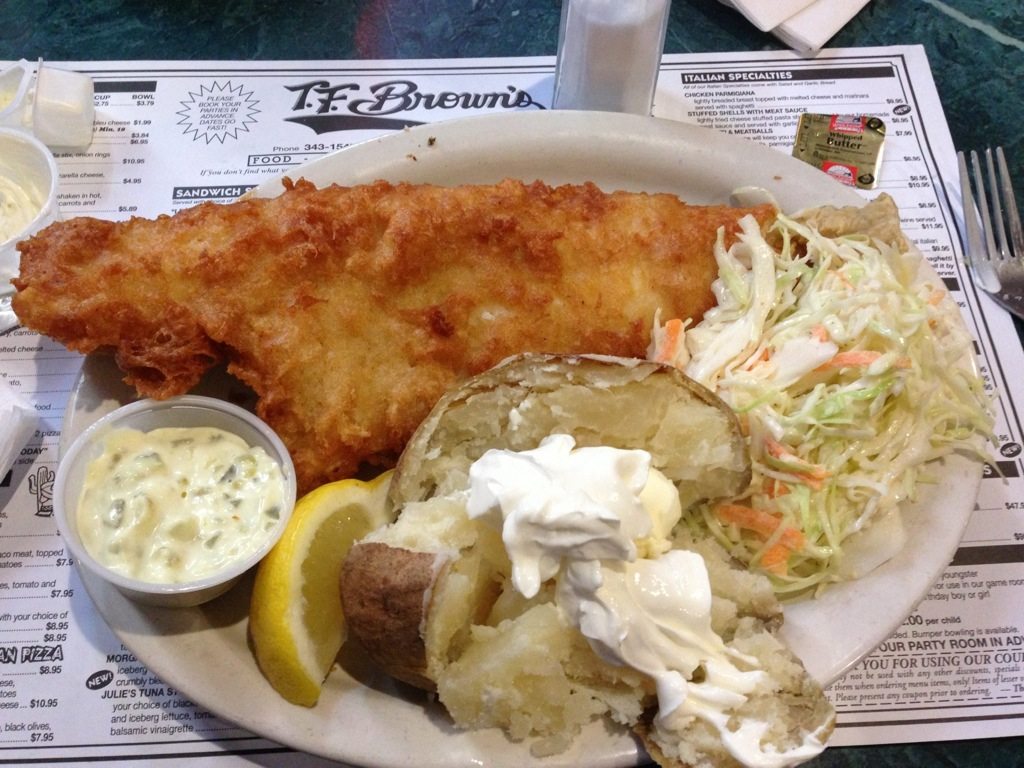 we gave the kids early easter presents to occupy them. isaac got a lego police paddy wagon. libertarian grampy terry enjoyed that.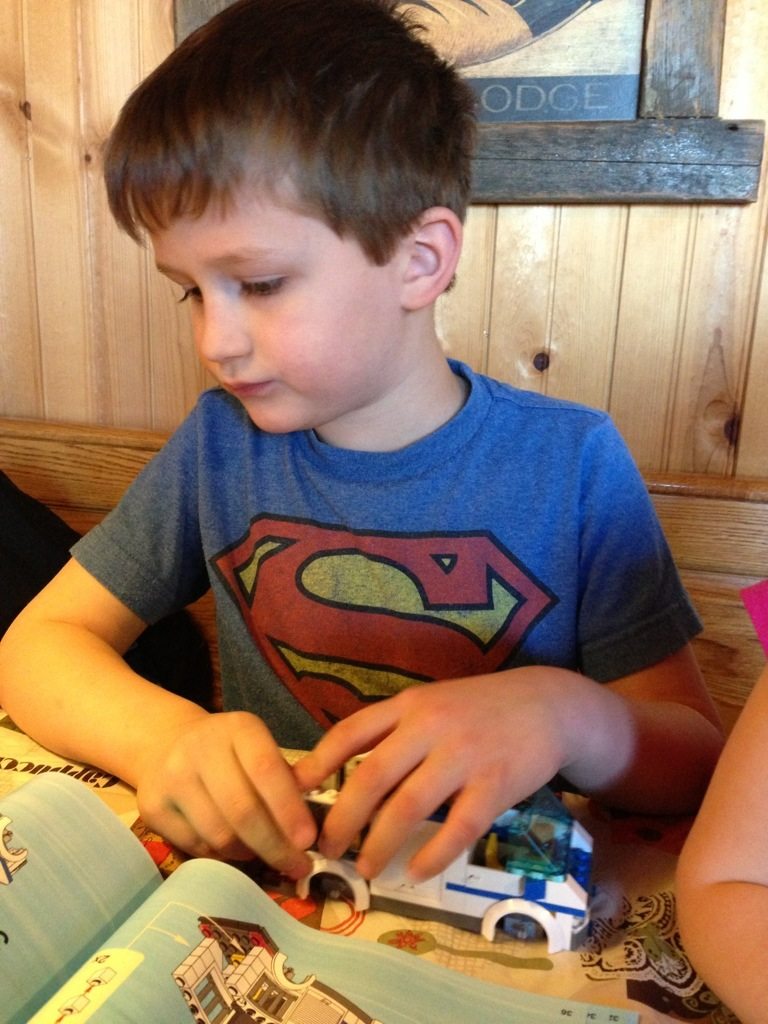 anna took some sink baths. she's obsessed with water. she washes her hands about 40 times a day. and i have to drag her out of the tub screaming, long after the water has gone cold and her fingers and toes are wrinkly raisins.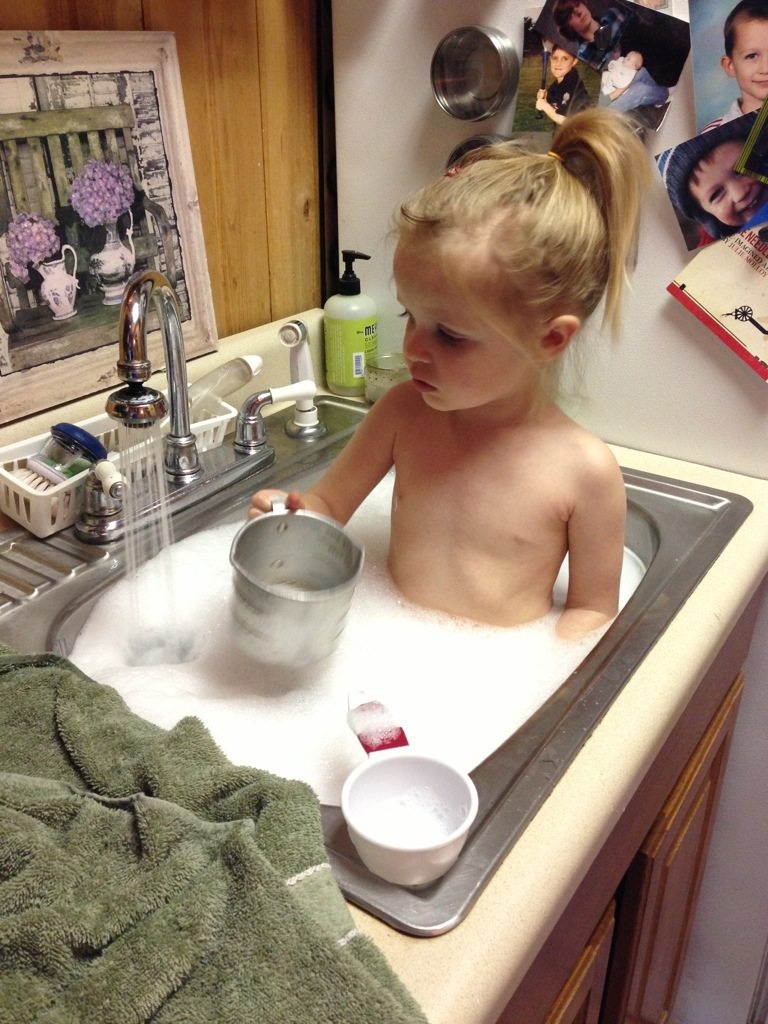 isaac tested out the frozen lake.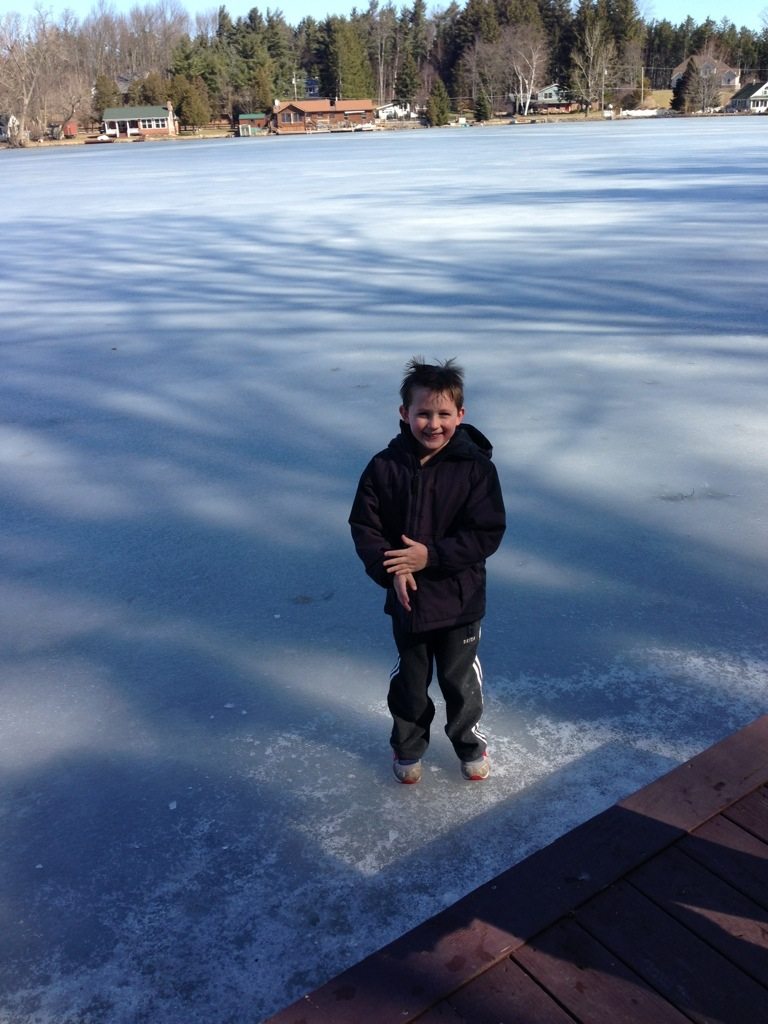 on saturday, we headed to aunt eleanor's for an easter egg hunt. (my mom's isn't conducive to egg hunts for various reasons). we didn't have baskets, so we were ghetto with our plastic bags. the kids didn't care.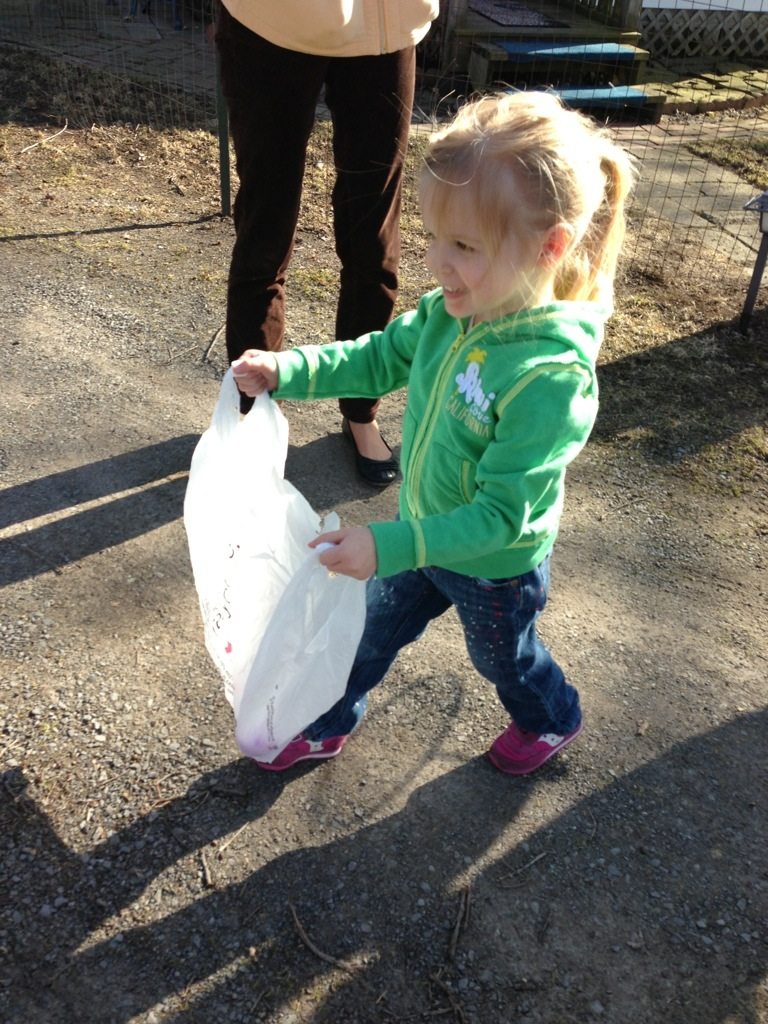 both kiddos near the giant oak tree.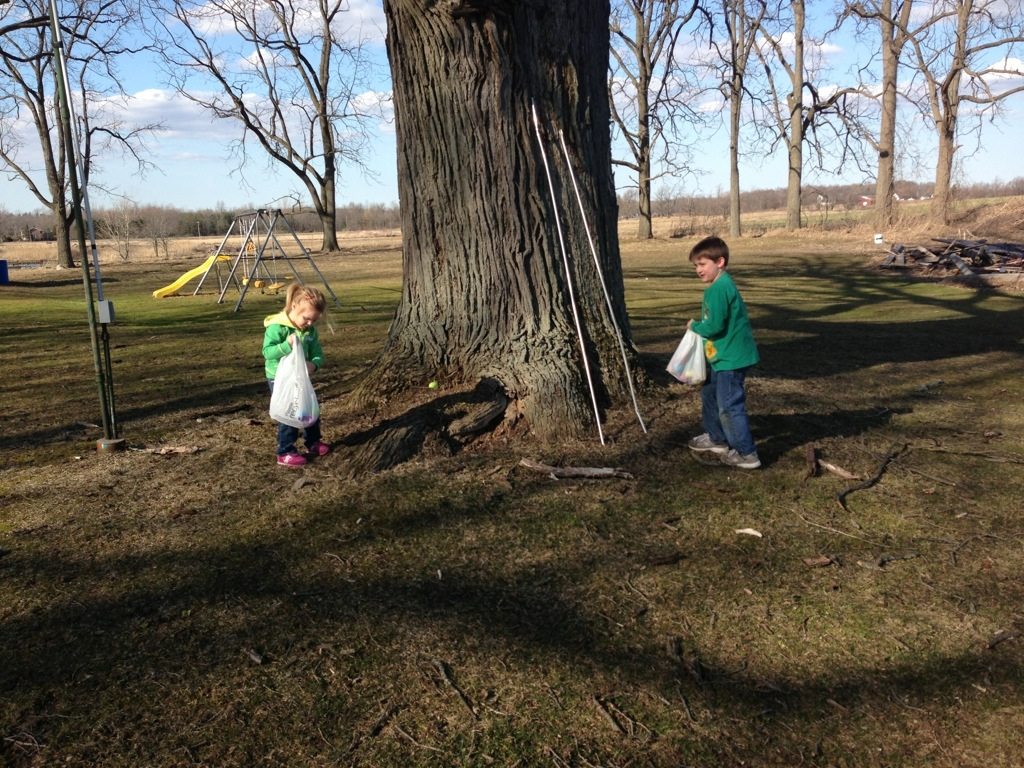 jake was the official egg hider, so he helped anna get a leg up on isaac.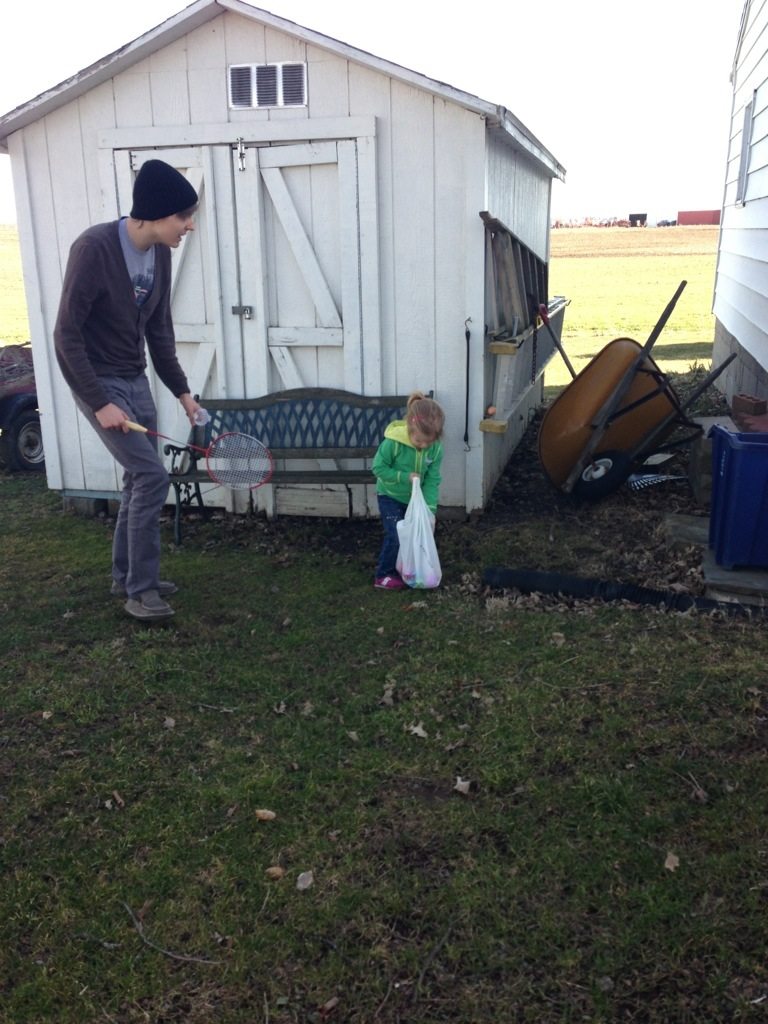 stopping to enjoy her findings.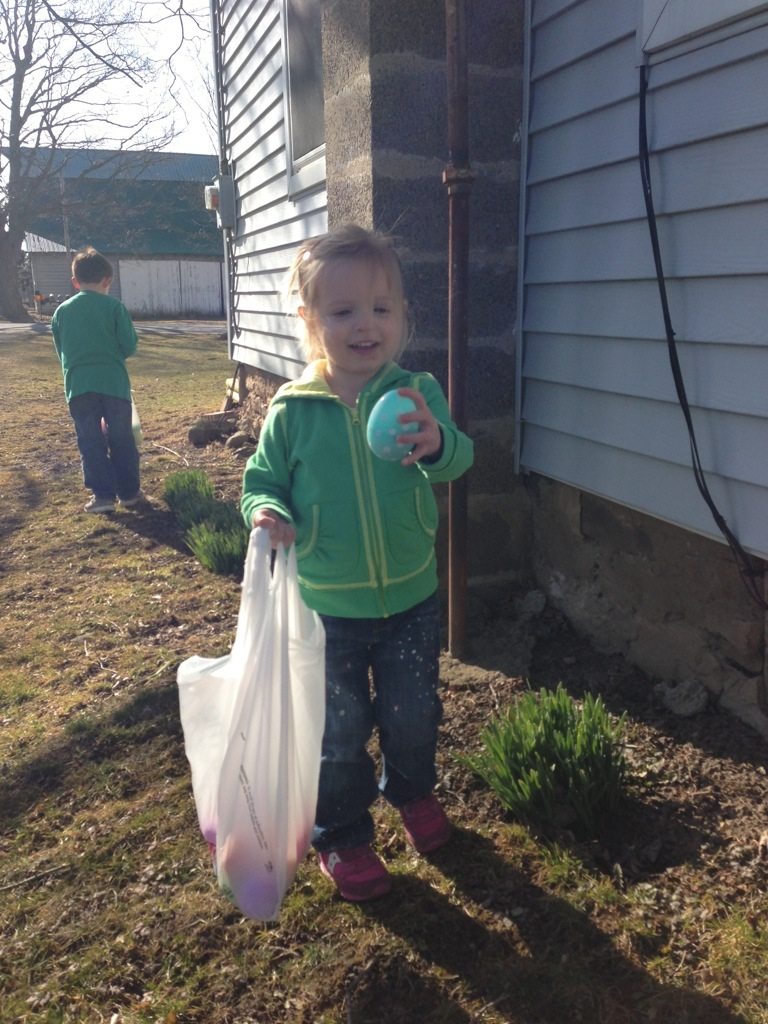 happy candy eater.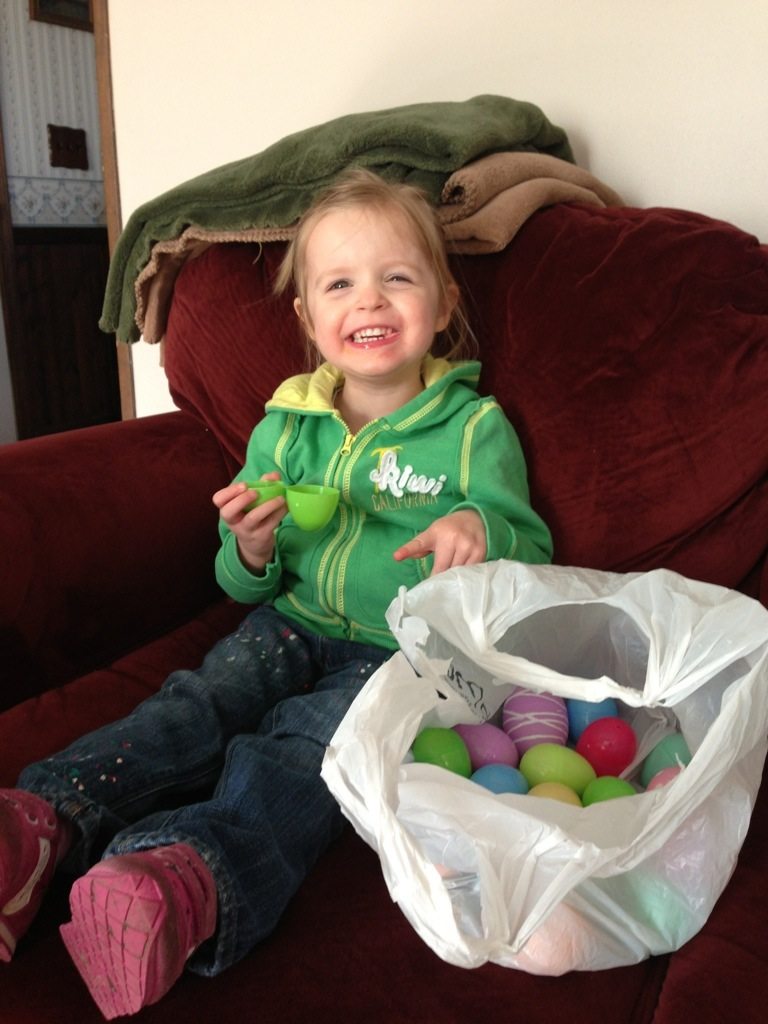 overjoyed candy eater.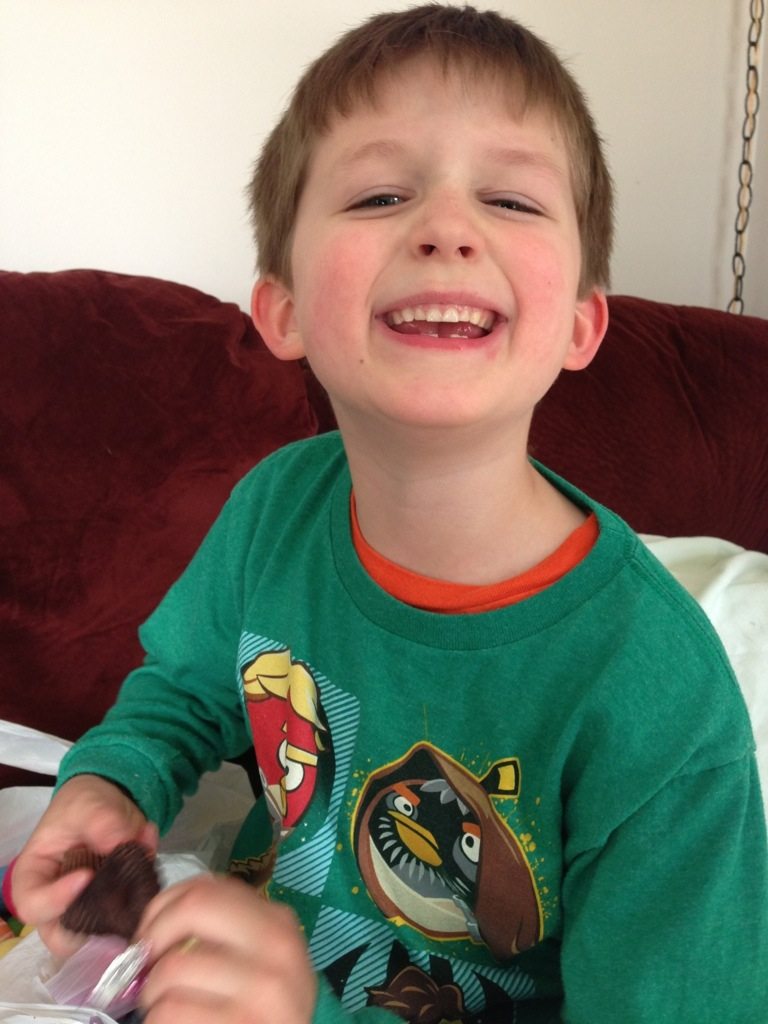 as if they didn't get enough candy during the egg hunt, on easter morning, my mom had baskets waiting for them. so. much. sugar.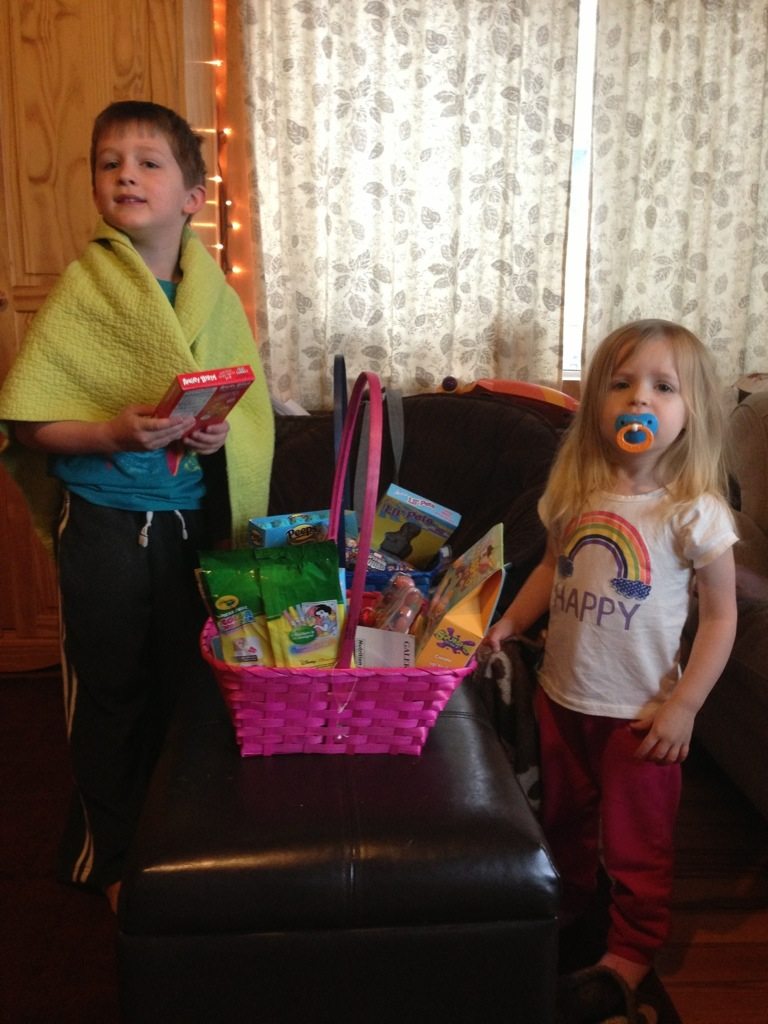 we planned to go visit my gramps in the nursing home on easter morning. they had a little brunch and some music and even an easter bunny. anna wanted nothing to do with him. isaac thought he was cool. if i were them, i would be creeped out. especially when he spoke with a gruff man's voice and instructed isaac to look at me so i could take a picture.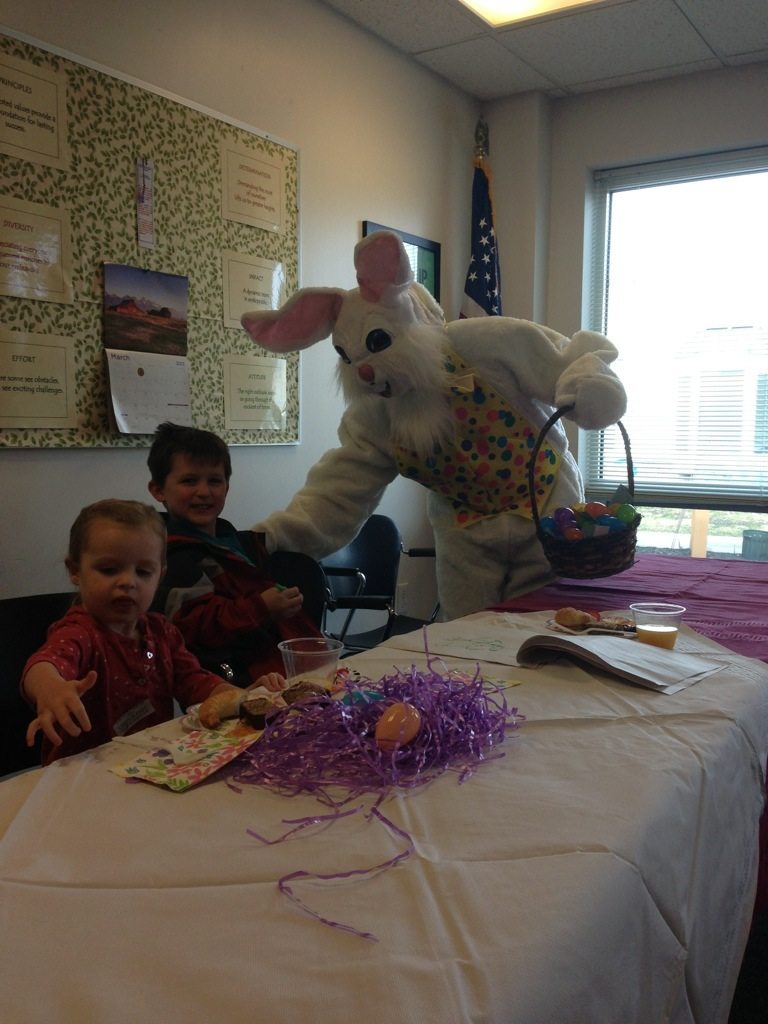 we stopped to pose in the easter bunny face hole. first ike.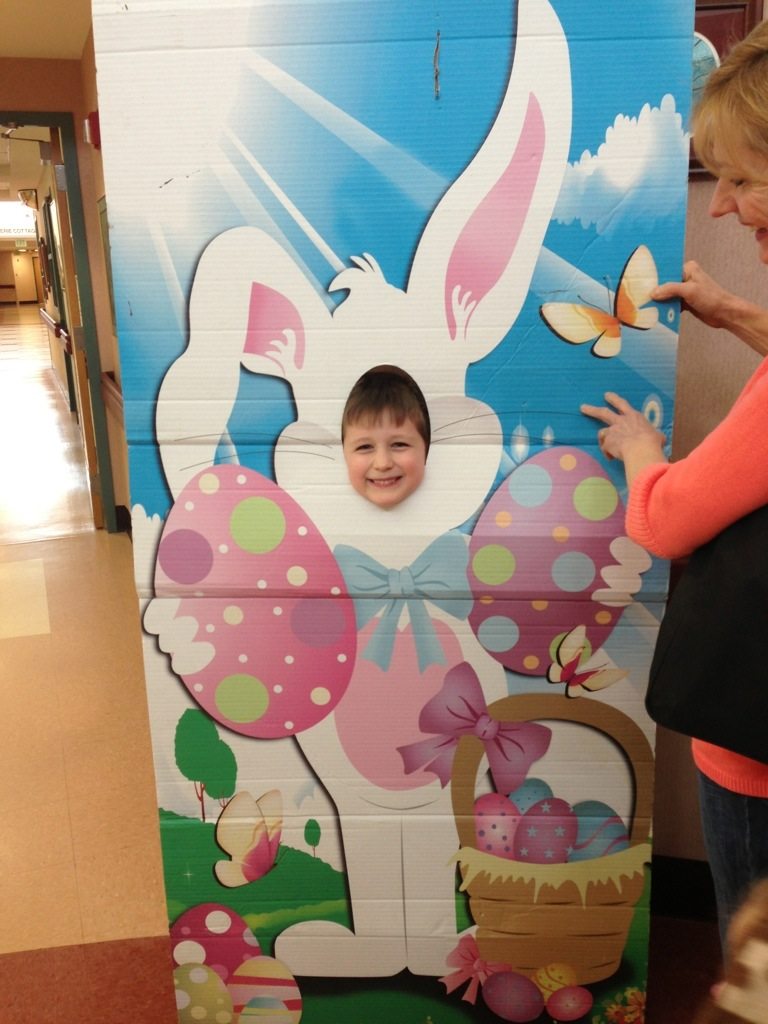 then anna.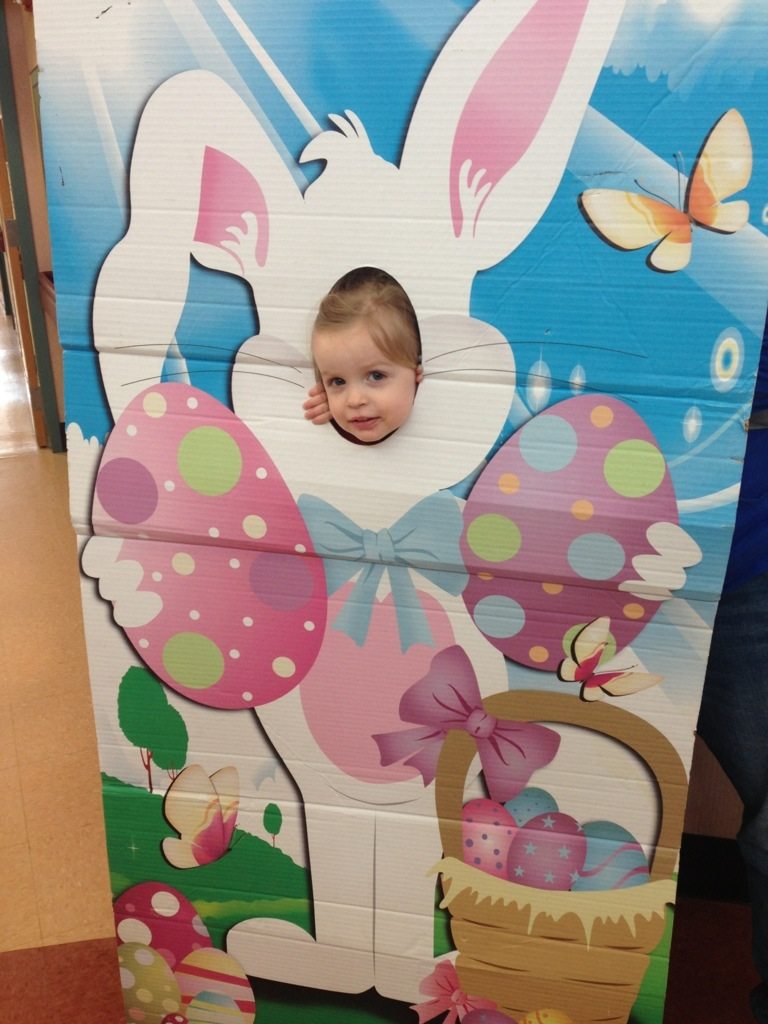 we wheeled gramps back to his room. anna was not willing to give out hugs, but isaac was glad to.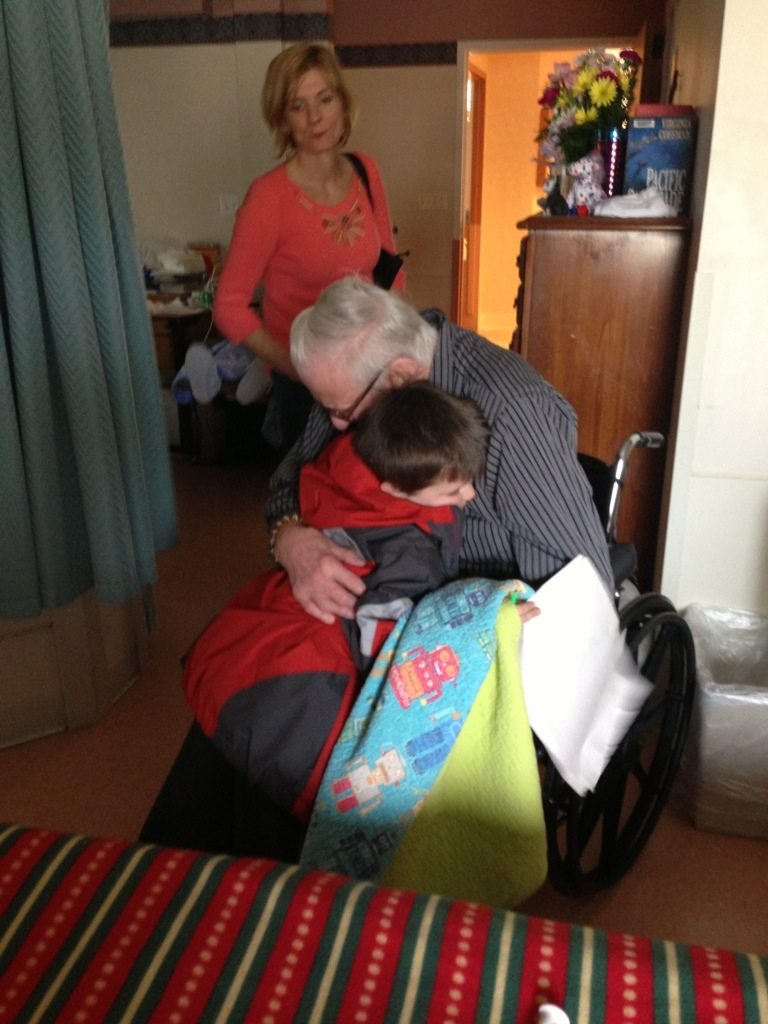 anna was obsessed with the cat. ozzie. he was a good sport. she was relentless.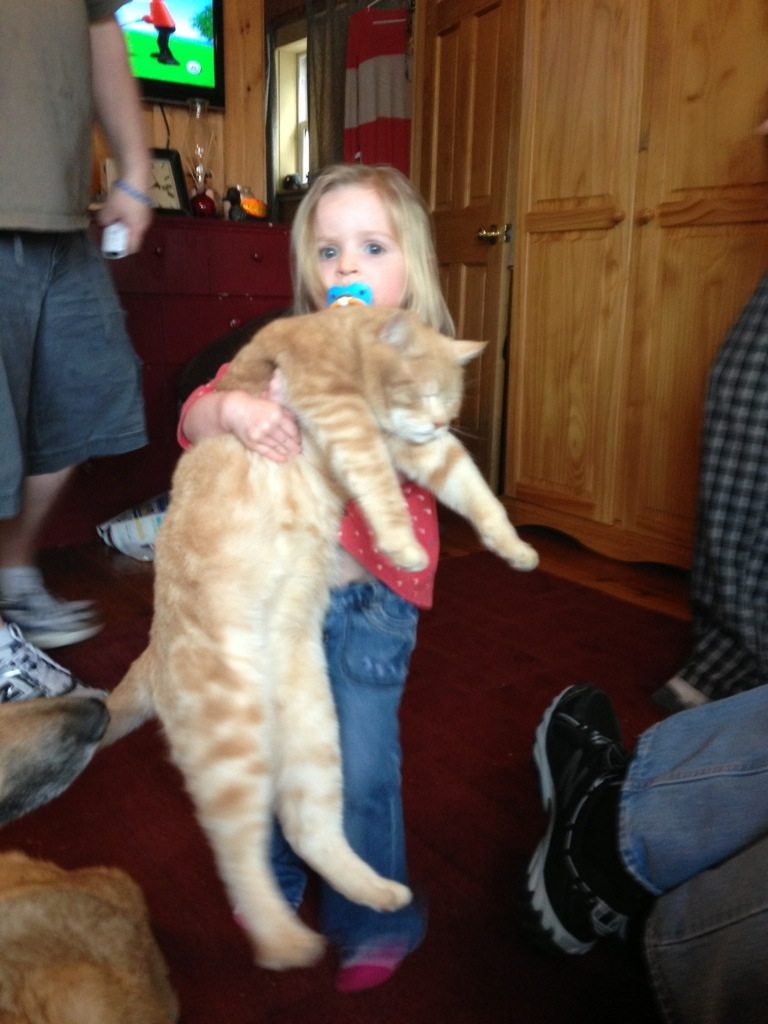 on monday, we packed everything up and headed to leslie's in buffalo. we would hang there for the day and then spend the night and get on the road in the morning. it was cold and windy, but the kids still insisted on hanging out in the yard. with chickens.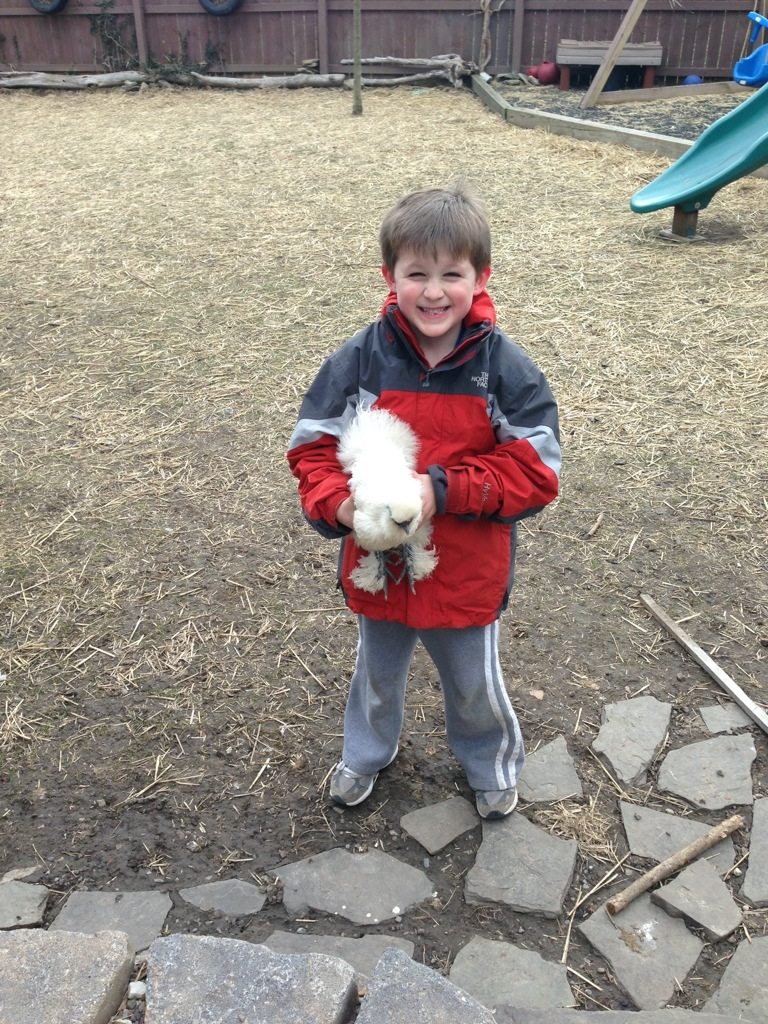 and on the powerwheels jeep. without batteries. that derek had to push. and anna wanted to drive. and the dogs (including a new 100 lb, 6 month old, great dane puppy) wanted to bite.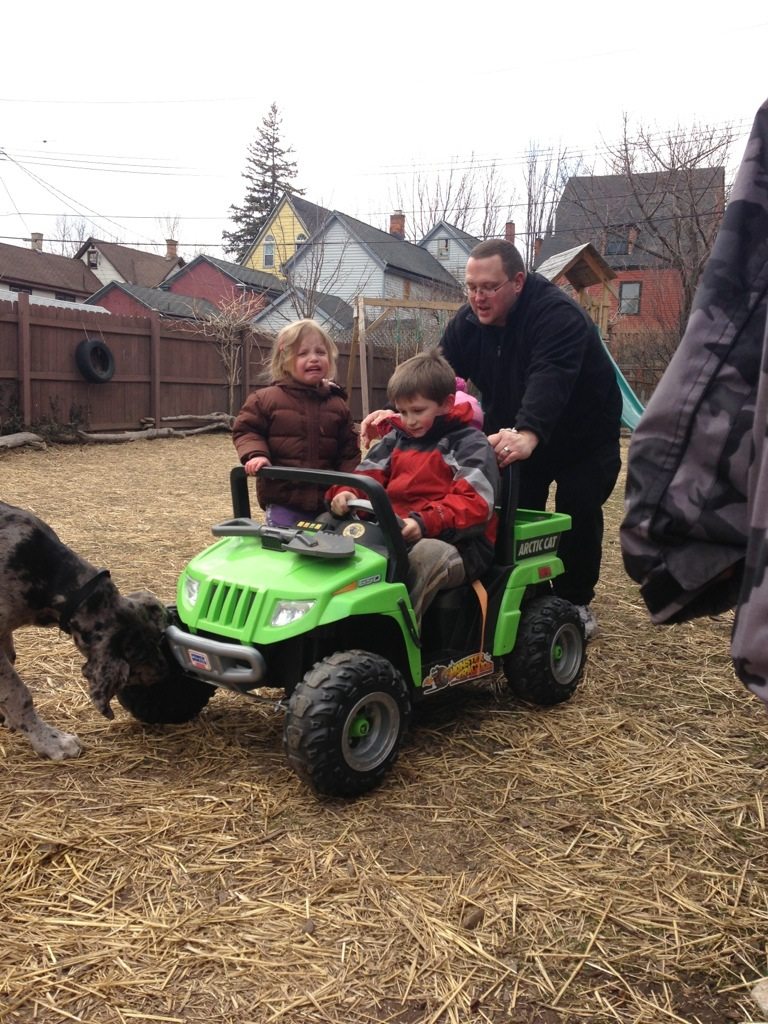 finally. we ordered dinner. and all the cousins ate some pizza and were cute.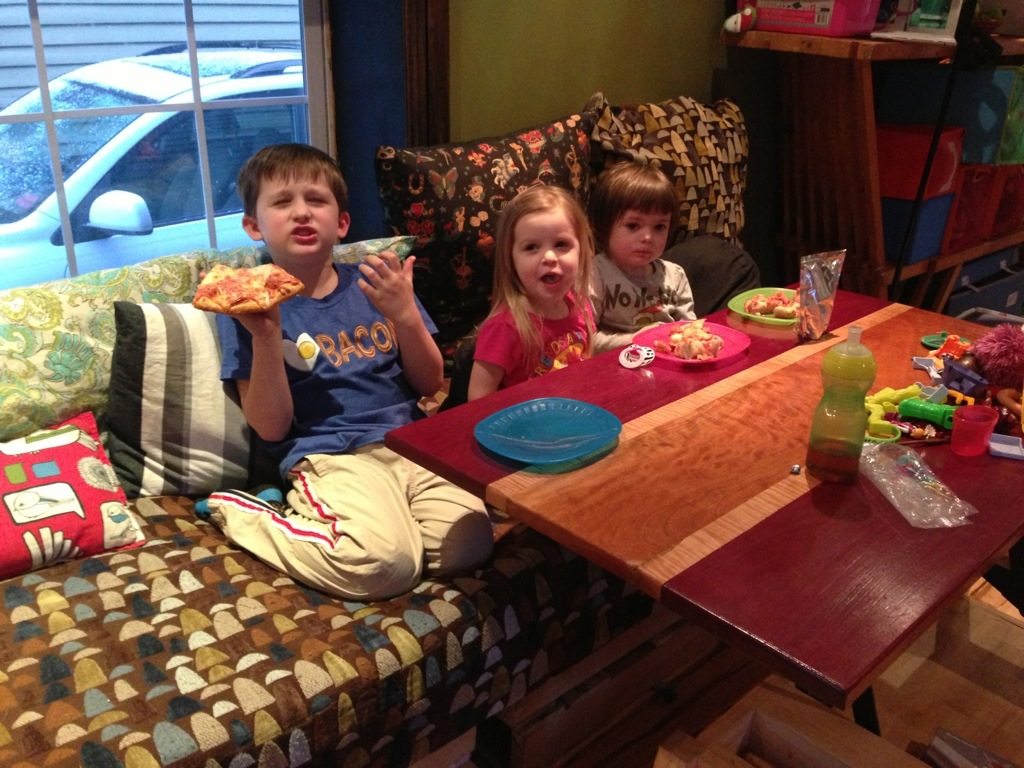 we rolled out tuesday morning. for the long ride home. bleh.