isaac's kindergarten year is winding down. this week, they have a spring carnival, accompanied by a silent auction. his class is auctioning a quilt… his teachers had the kids all draw a self portrait onto fabric and i took over from there….
sorry. the lighting wasn't great. i waited until the last minute (this morning) to take pics and it was too windy to do outside.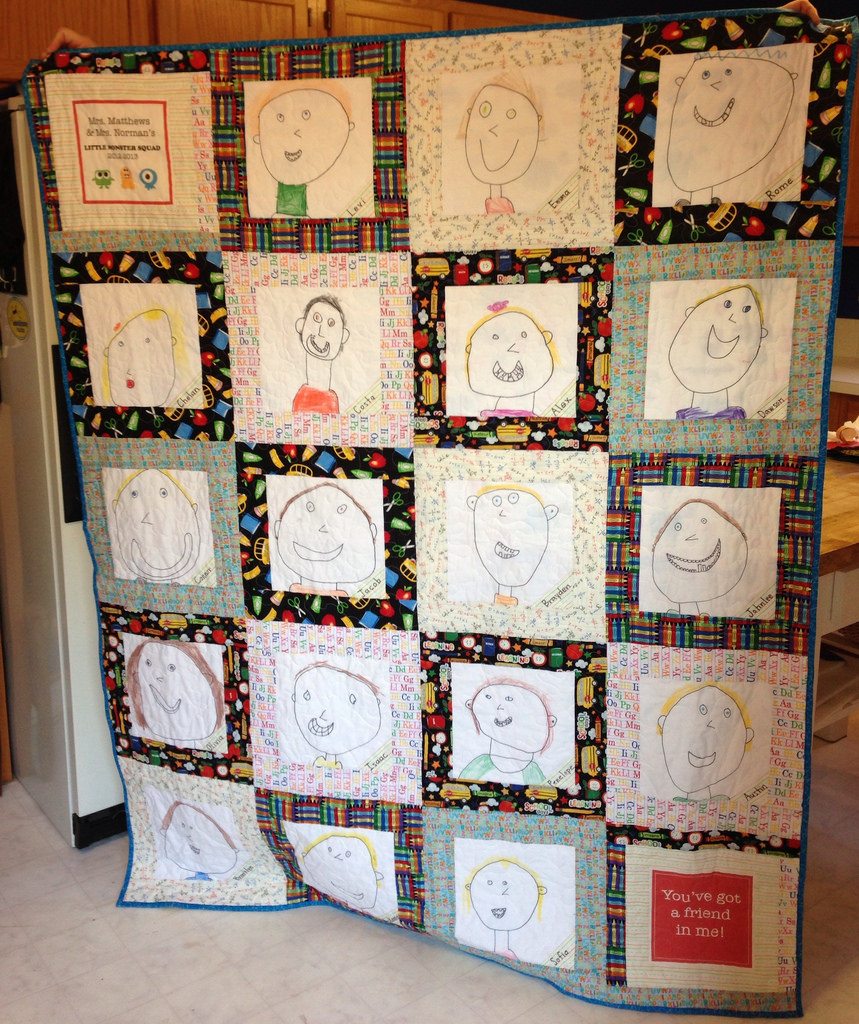 i had a few setbacks during this quilt. for one, the teacher wrote all of the kids names in sharpie, at the bottom of the fabric. in the seam allowance. but bigger than the seam allowance. and too big to cut off, without lopping off chins of portraits. so, i put the little triangle of nifty writing paper fabric and rewrote their names.
here's a close up of ike's self portrait.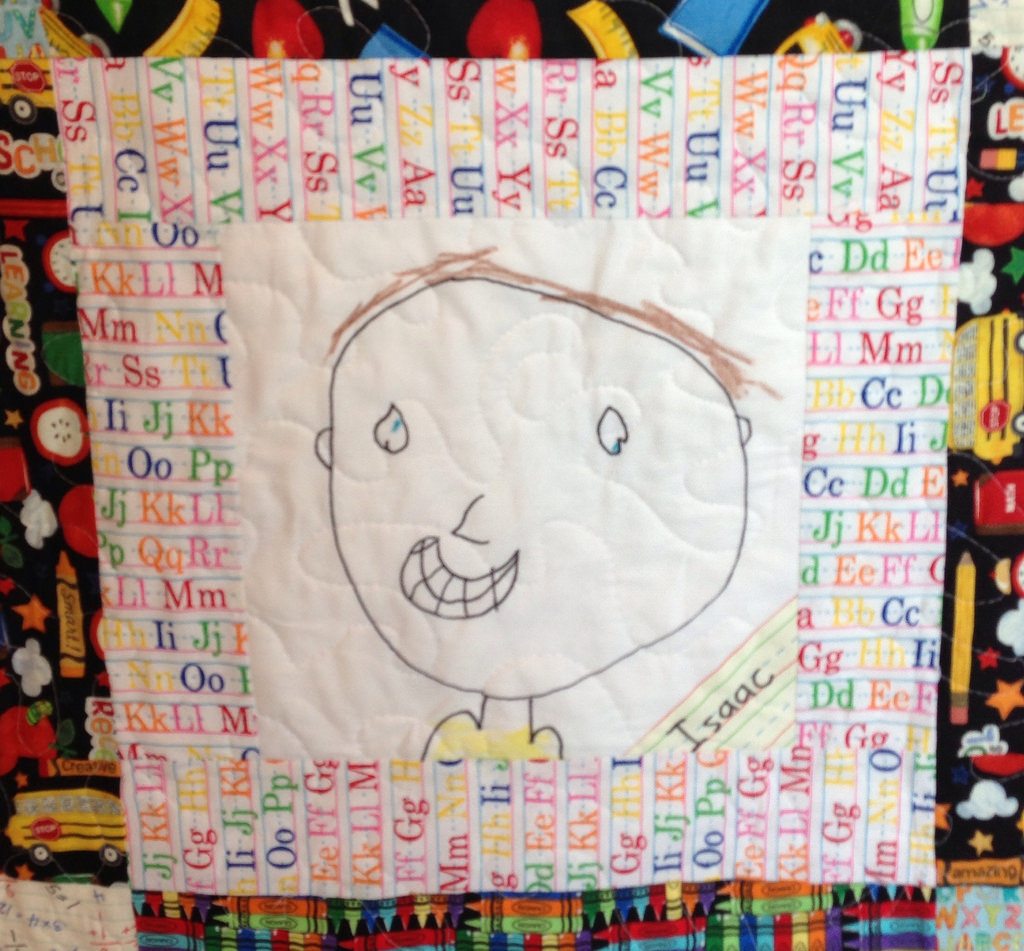 then, as i mentioned before, i forgot to take it to the mountains. so, i pretty much had to make it in one week. and then there was the small matter of hurting my back in the mountains. so, i would sew a bit. lie on a heating pad. sew. heat. sew. heat.
my pal lee helped me make the upper left and lower right blocks. the teachers had just written with sharpie on white fabric, so lee drew up a little design and printed them onto printable fabric paper, which i had never heard of and now think is the greatest thing ever. 🙂
and, lastly, thanks to sewingly yours, who deeply discounted the fabric i bought from them for the quilt. except for the backing, which was already on the clearance rack and totally perfect!!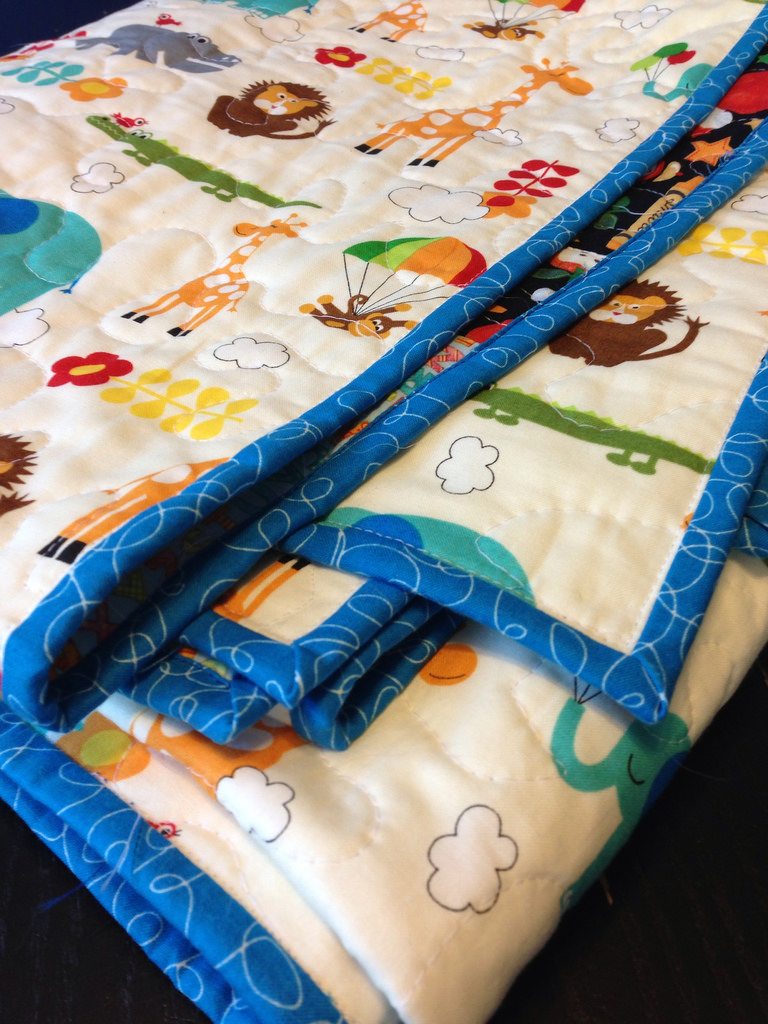 i free motion meandered. because i was in a hurry. and wasn't really sure how to quilt over the kid's faces. seemed like an all over pattern would be the least likely to look weird. but mostly, it was time. and i was taught by the best.