ok. so. it's been a crazy busy month.
i have several blog posts that need some words added to their many pictures and then hopefully, maybe i'll be all caught up. and then i'll make a heartfelt, but nonetheless empty promise to do a better job blogging. and then, in another month, we'll be in this same boat. 🙂
anyhoooo…
the first blog post up, is the miscellany of kids and chickens and whatnot that goes on around here.
without further ado…
sometimes the eggs don't make it out of the coop. or up the stairs. sometimes, they get all the way into the house, but come sliding out of a makeshift shirt-basket.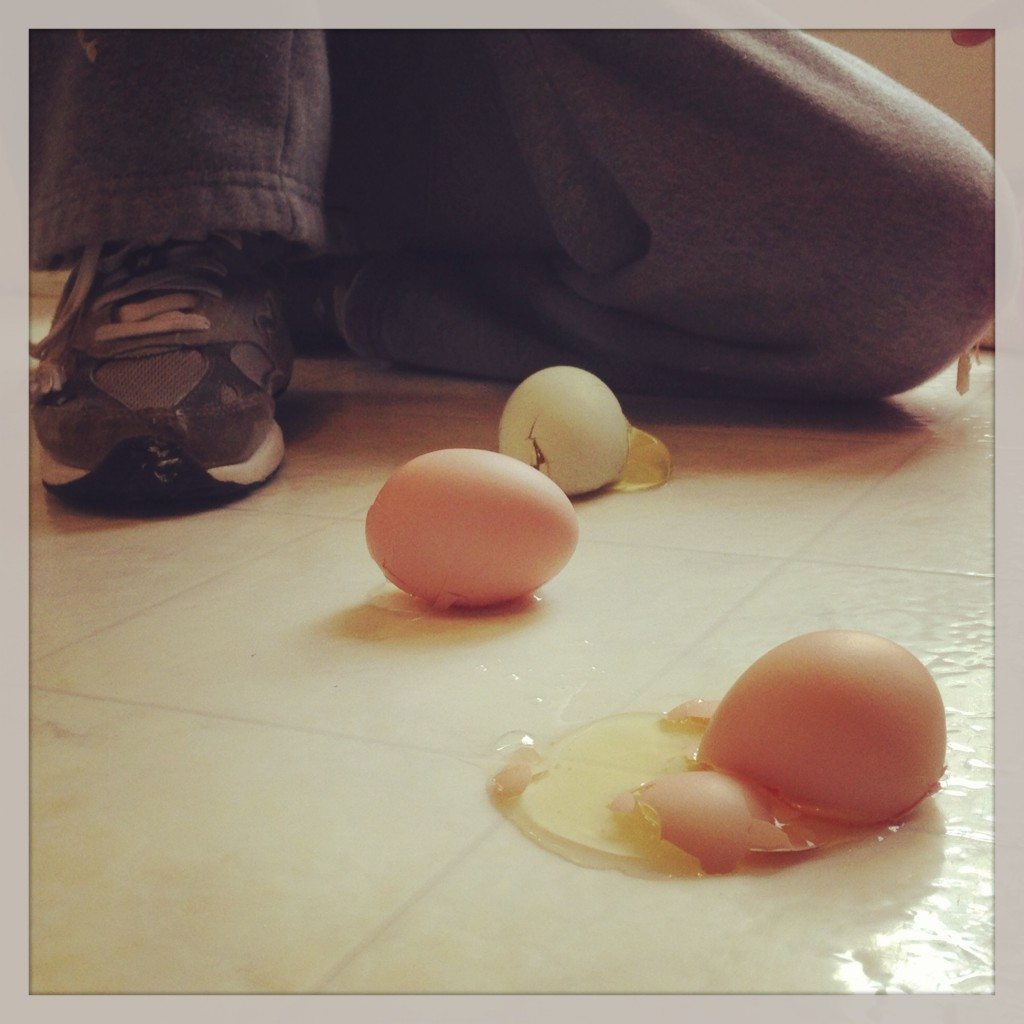 it's been rather coldish, but we still have a few afternoons of spring like temps, and we are sure to get out and enjoy them…

curly slide train.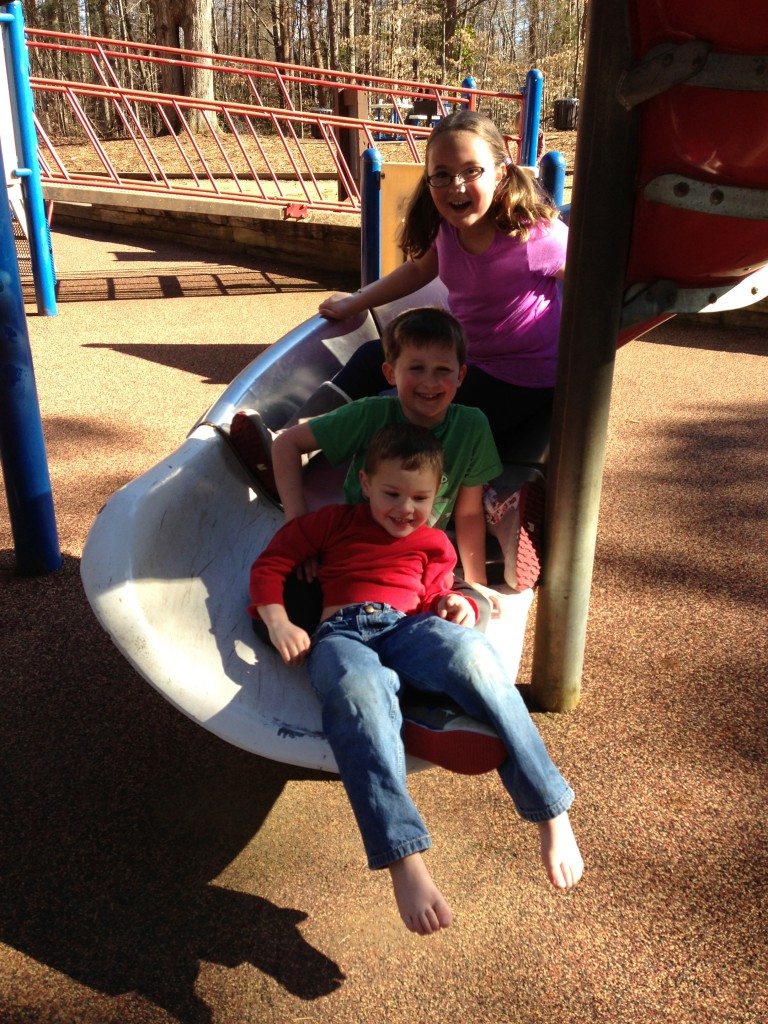 my cupcake taste tester. she approves.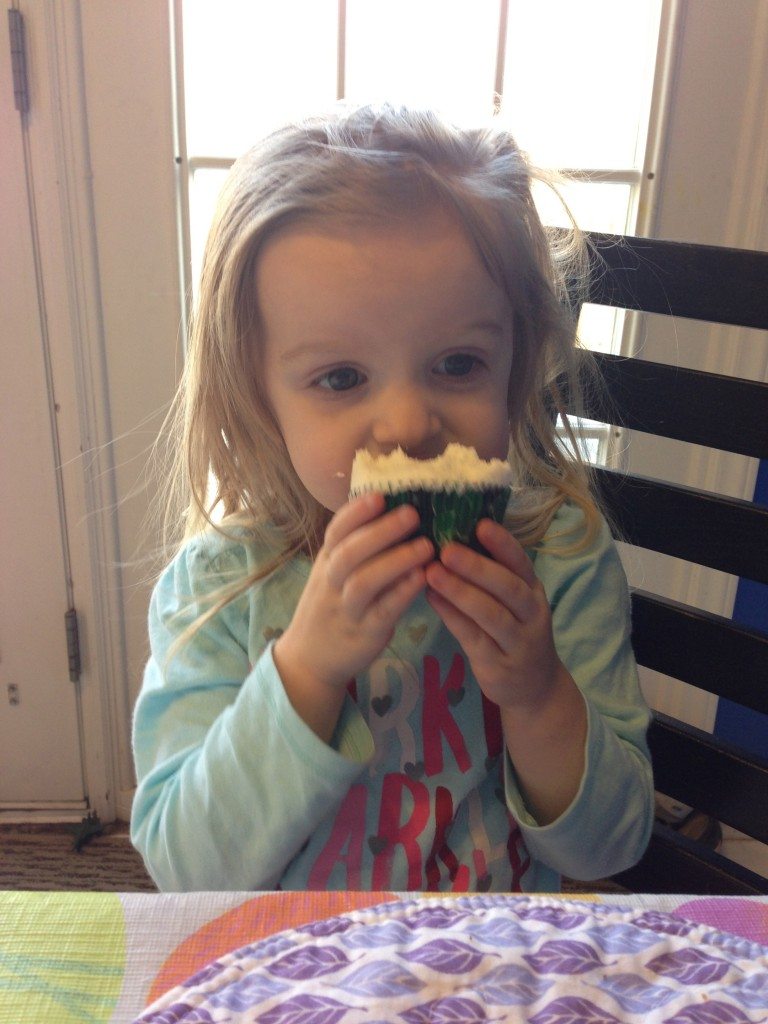 i had grand plans of doing another blog post with all the little papers that ike brings home from school. complete with pictures and amazing spelling adventures. but, i don't know if that will ever happen, so for now, here's the one that came home just before st. pat's day.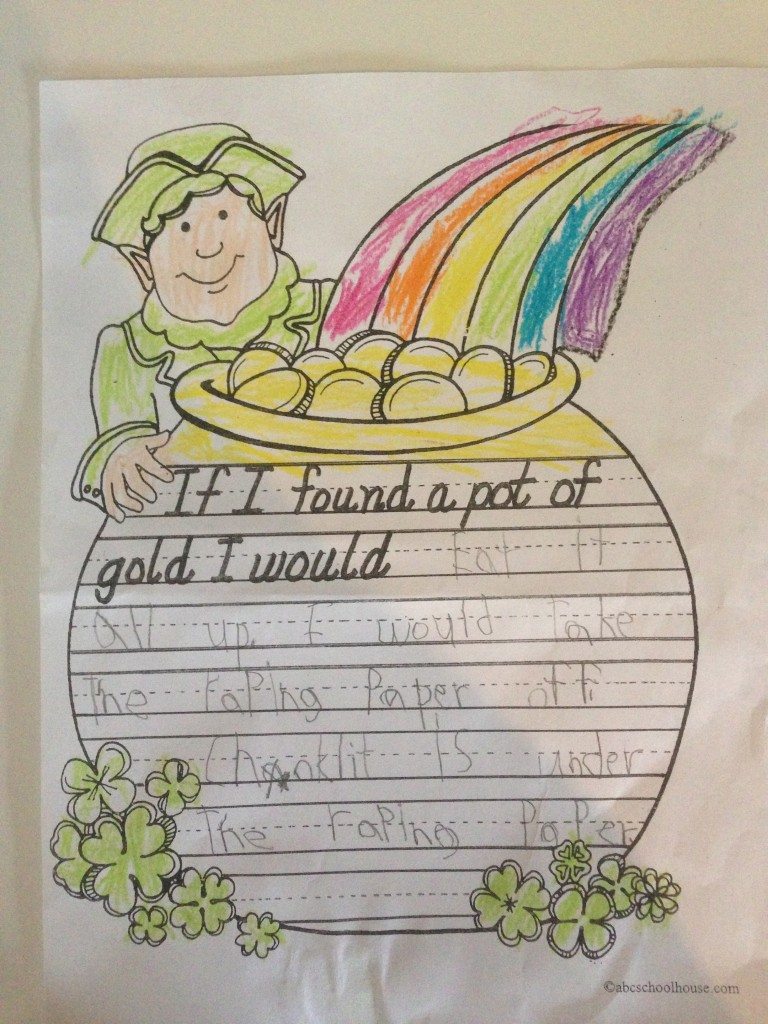 a glimpse of the many sidewalk chalk days ahead.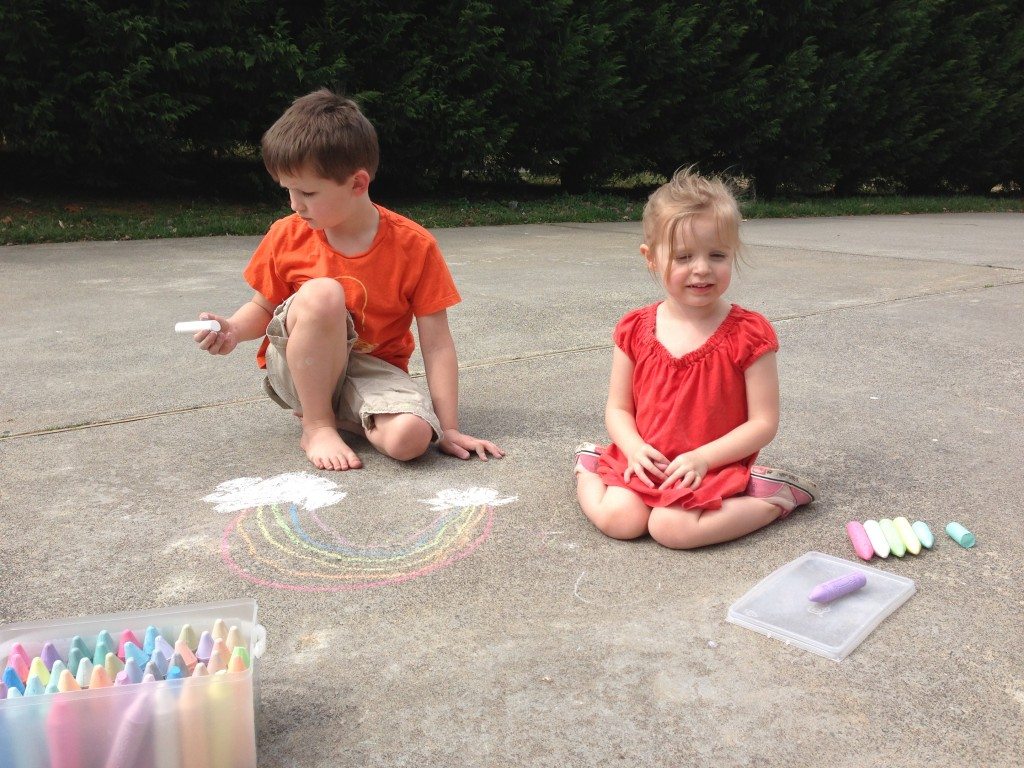 sidewalk chalk rainbow. like a boss.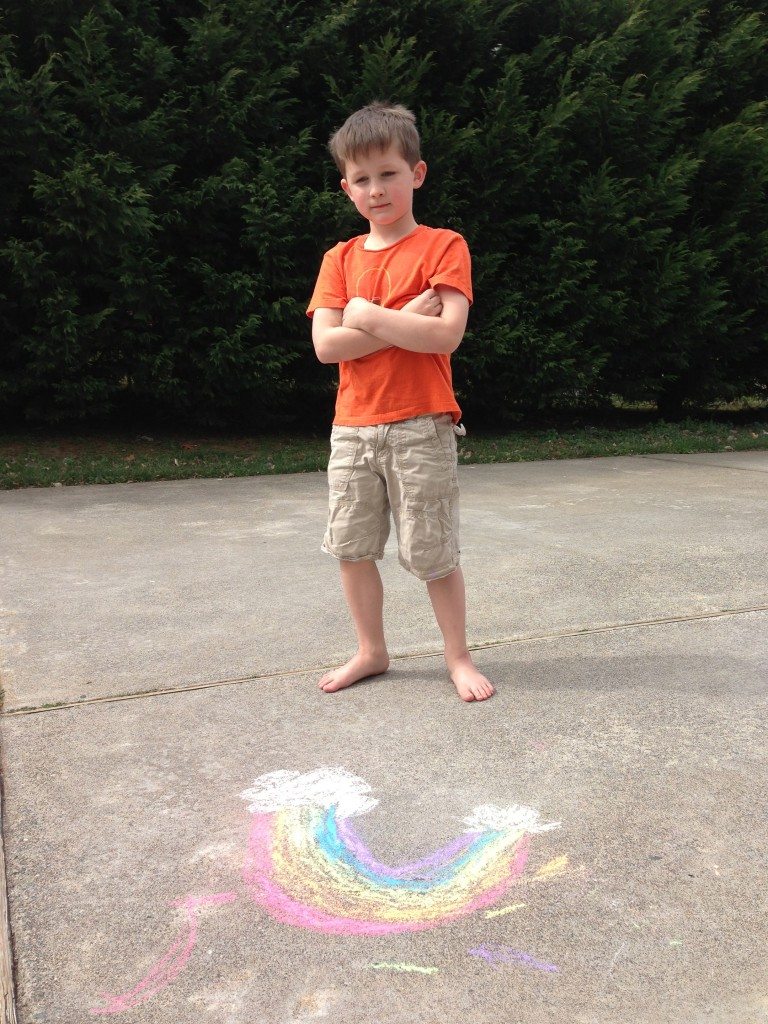 seems weird to post a pic of the first easter peep of the season, as easter has already come and is long gone. but, here's the photo evidence anyways.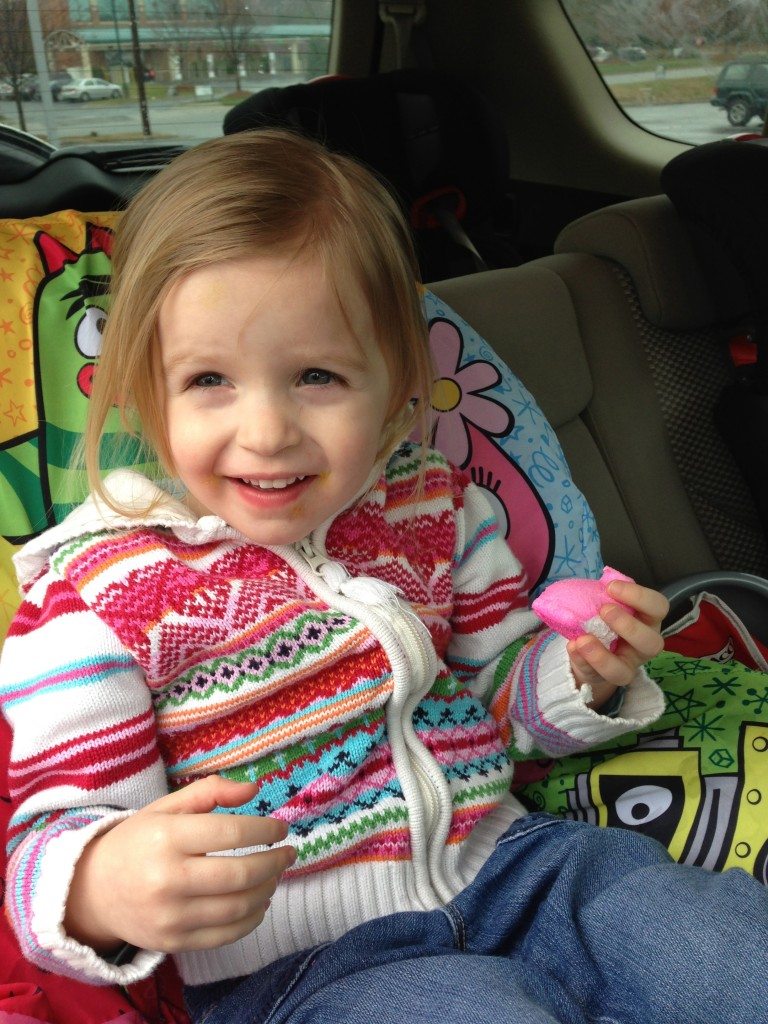 anna hearts chickens. (that's "spiderman", if you're keeping track).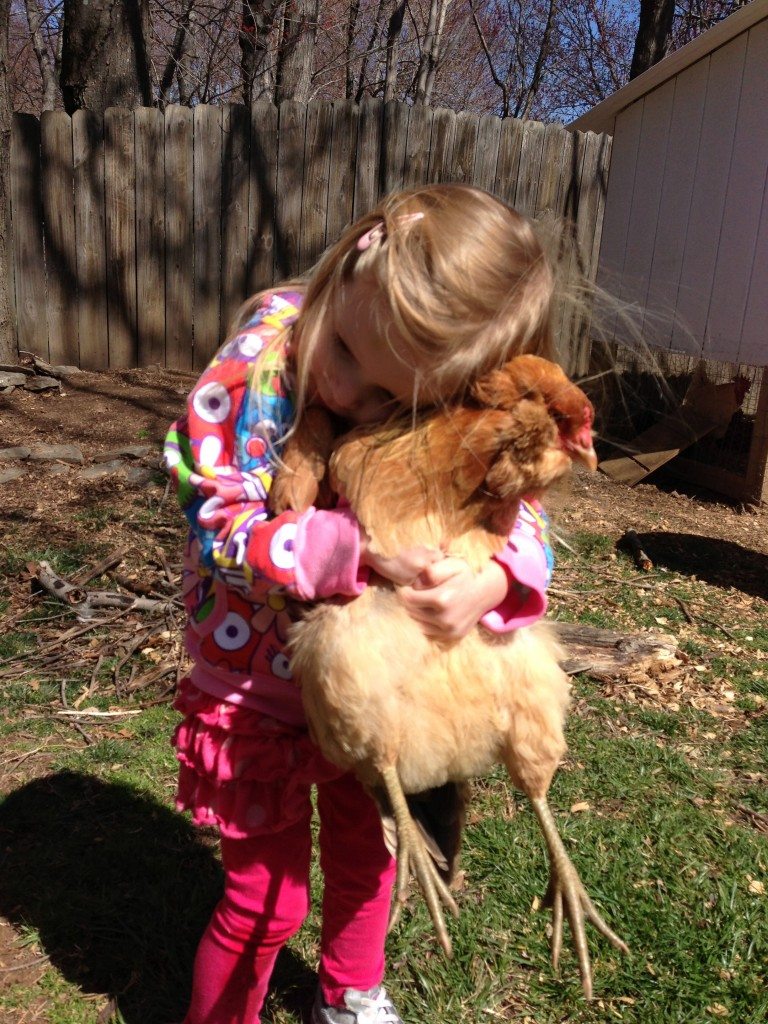 my shopping helper.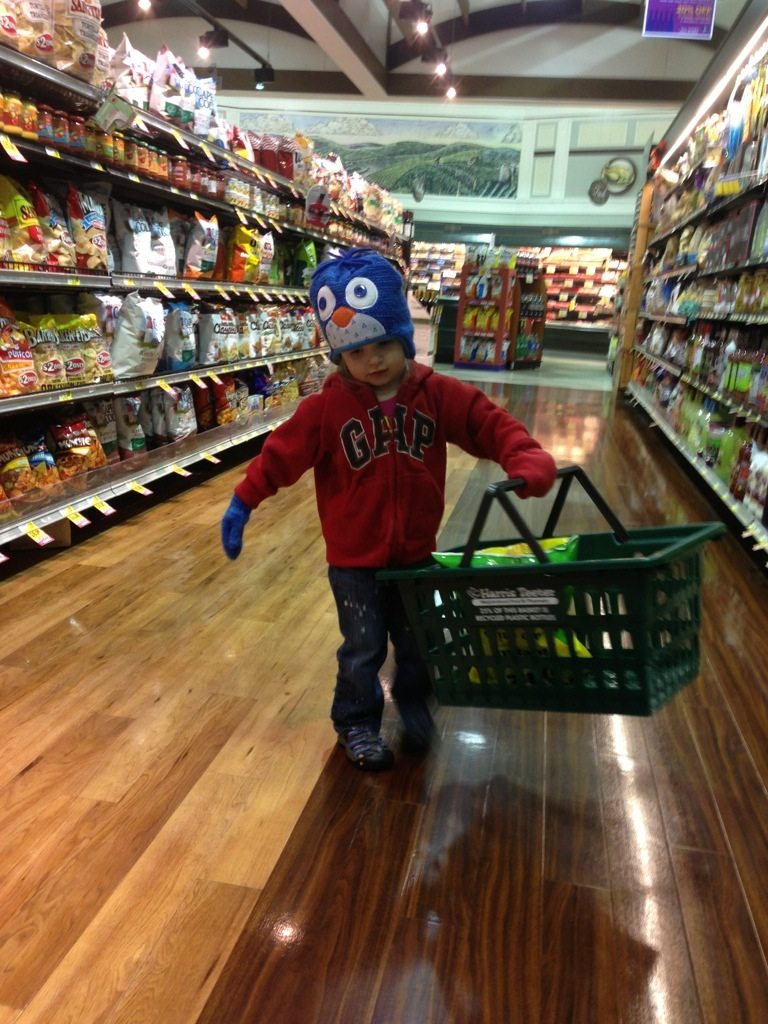 isaac's class won a math competition at school. they were the tar heels. in case there was any confusion. they got a pizza party and he was stoked. the picture is not an indication of his stoked-ness.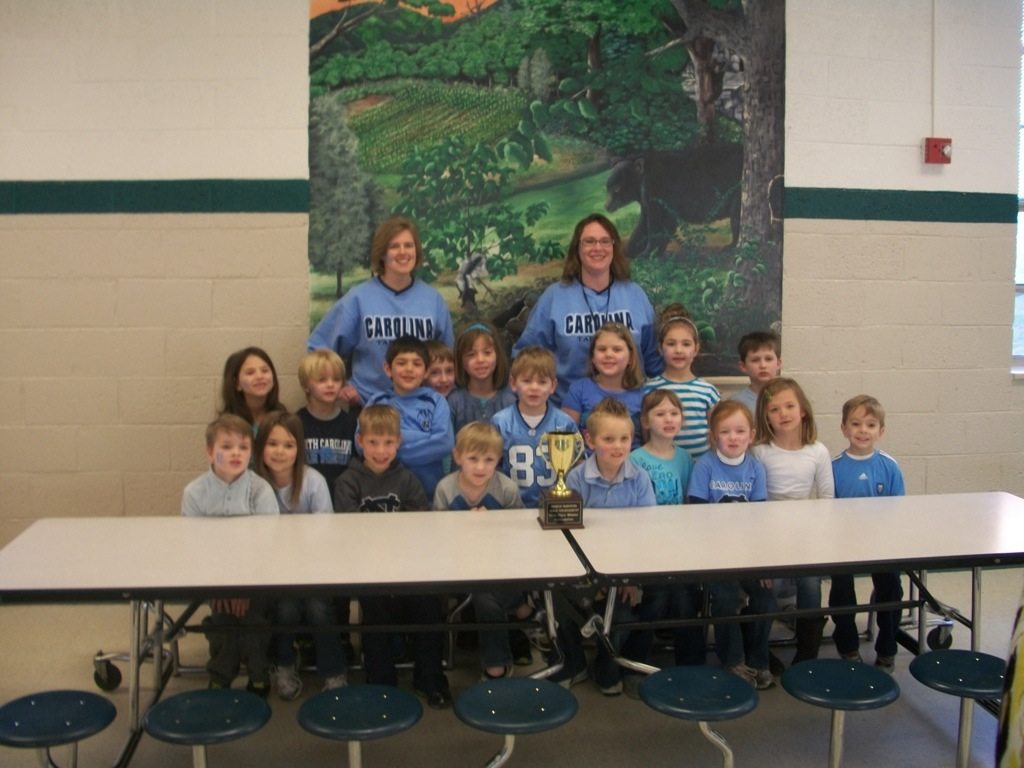 painting with john.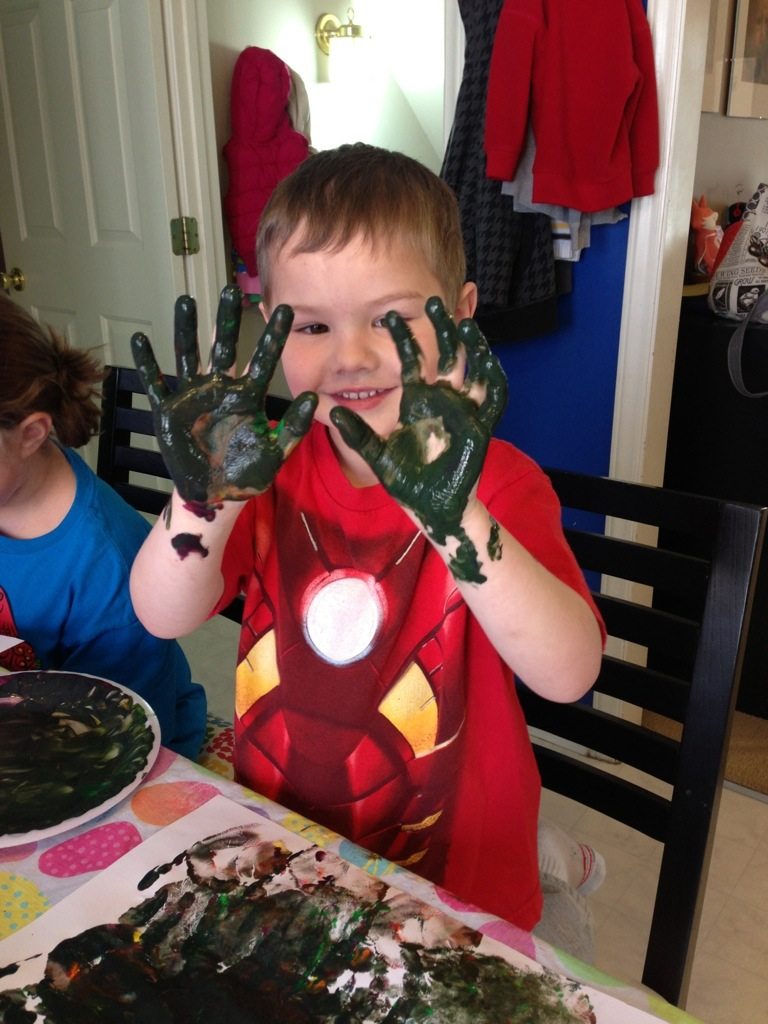 anna painted rainbows.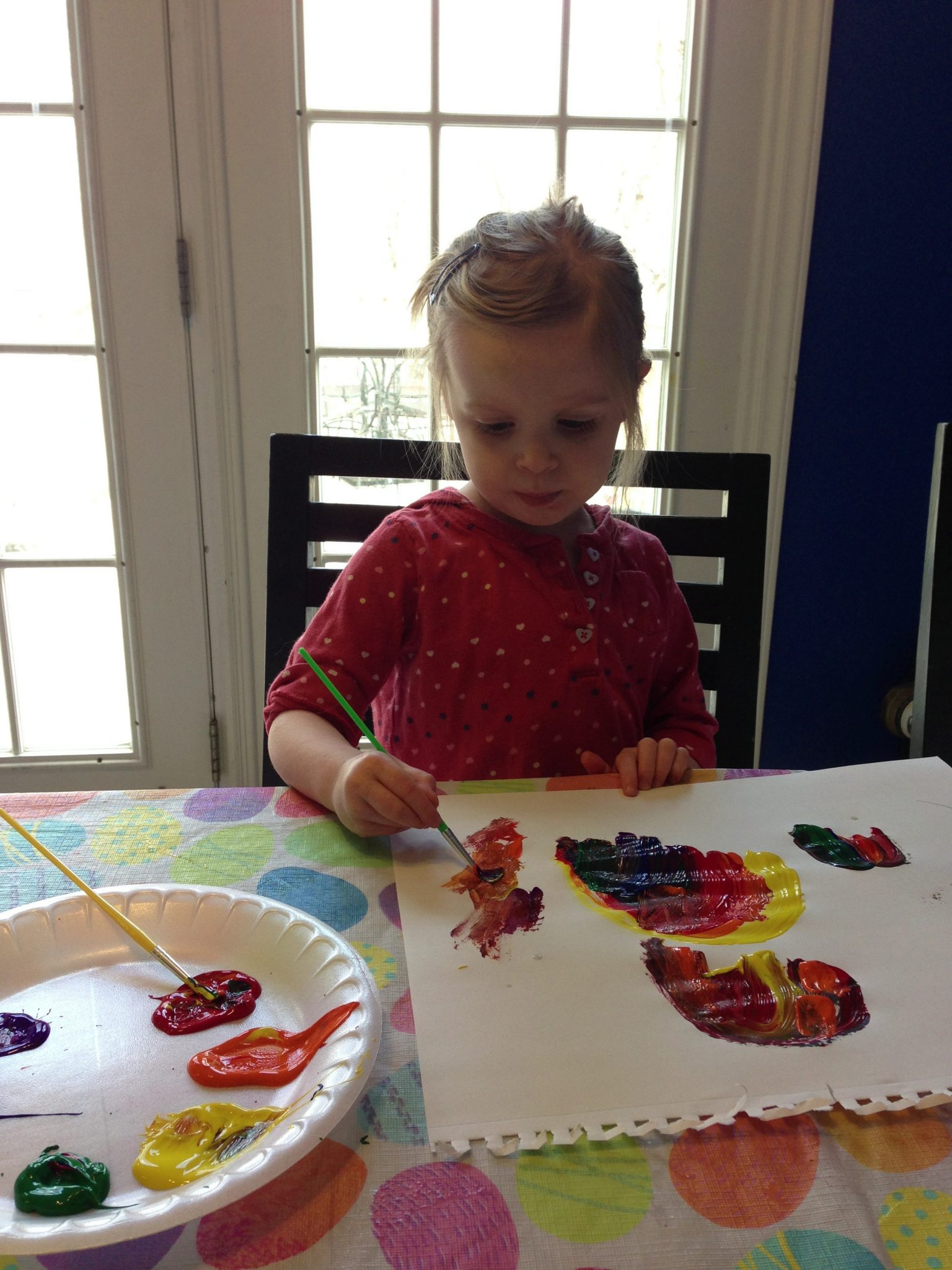 anna and tinafey. the favorite.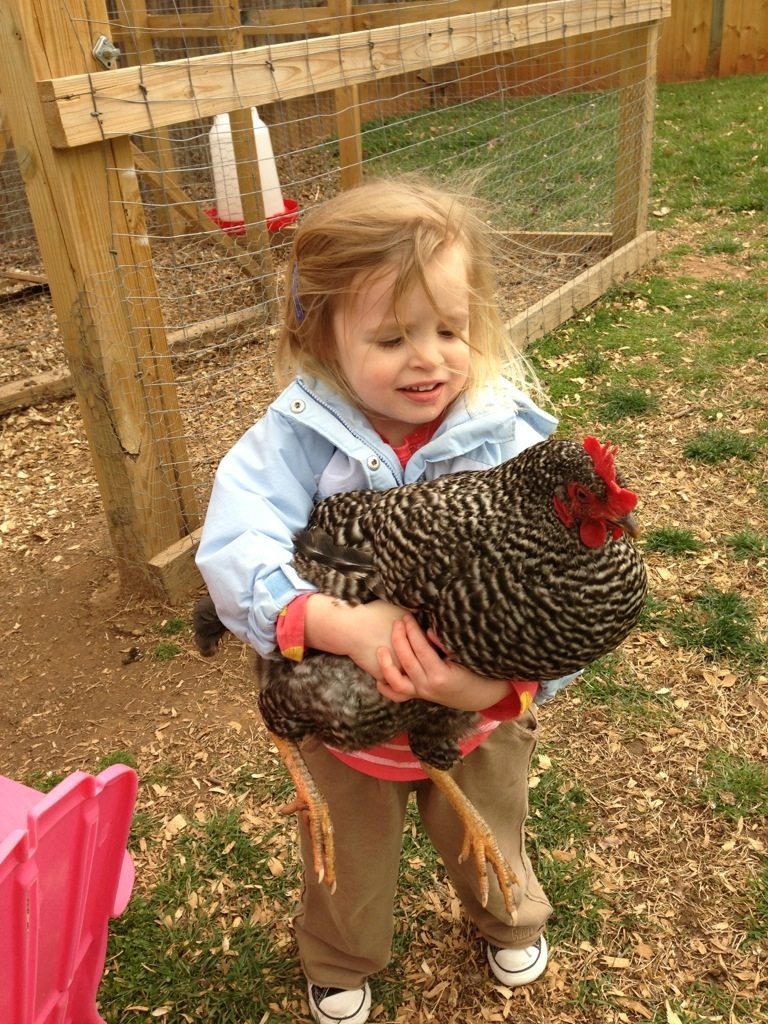 while i was at home last weekend in ny, we went to my aunt eleanor's and were looking through some old old old pictures. seriously. lots of little black and white squares with wavy edges. but, i found some old pics of my childhood. and now you get to see them too…
me and leslie and my creepy big bird cake.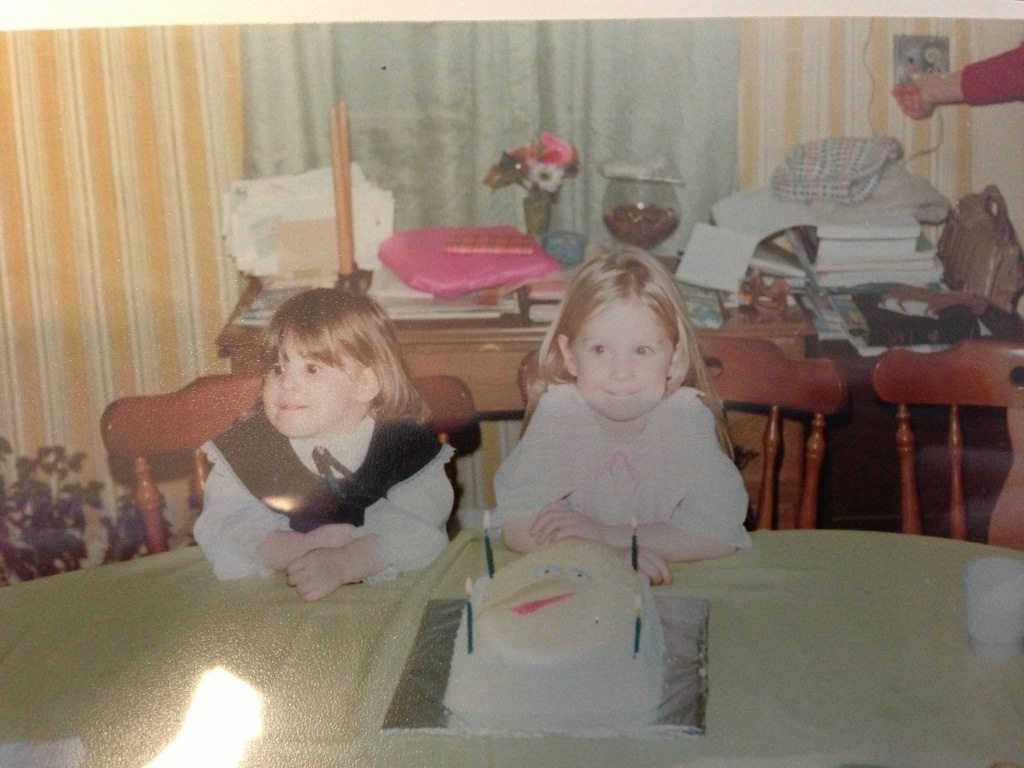 pepsi in a glass bottle.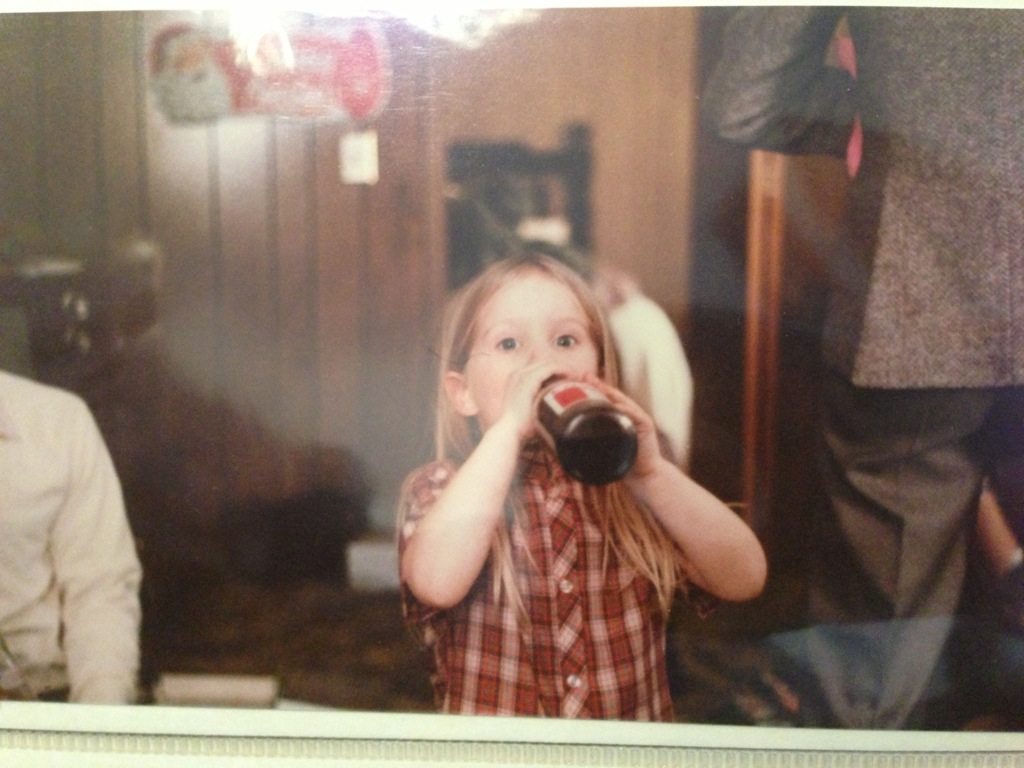 a picture of me and the baby jake (he's 15 now) at a parade. self portrait. 🙂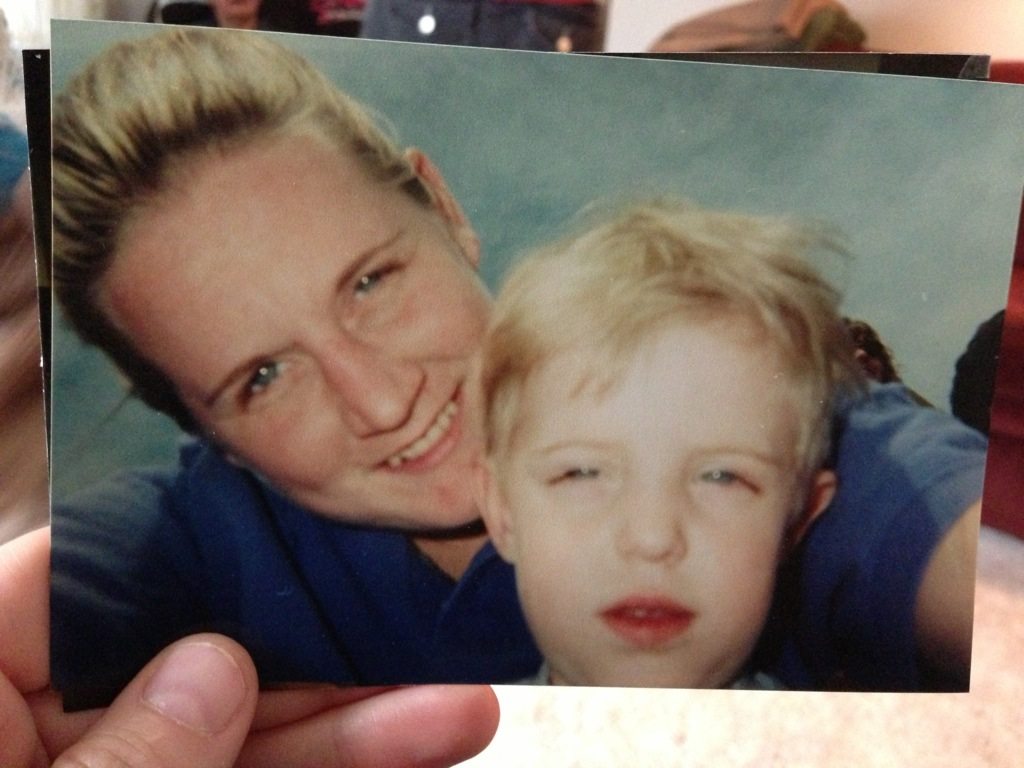 (i actually have a bunch more, but my childhood cuteness was so overwhelming, i don't think one blog post can handle it. hehe.)
when we got back from ny, this cute package was waiting for me. it contained a sweet pin cushion ring that i ordered from a sew south friend. i didn't photo that. YET.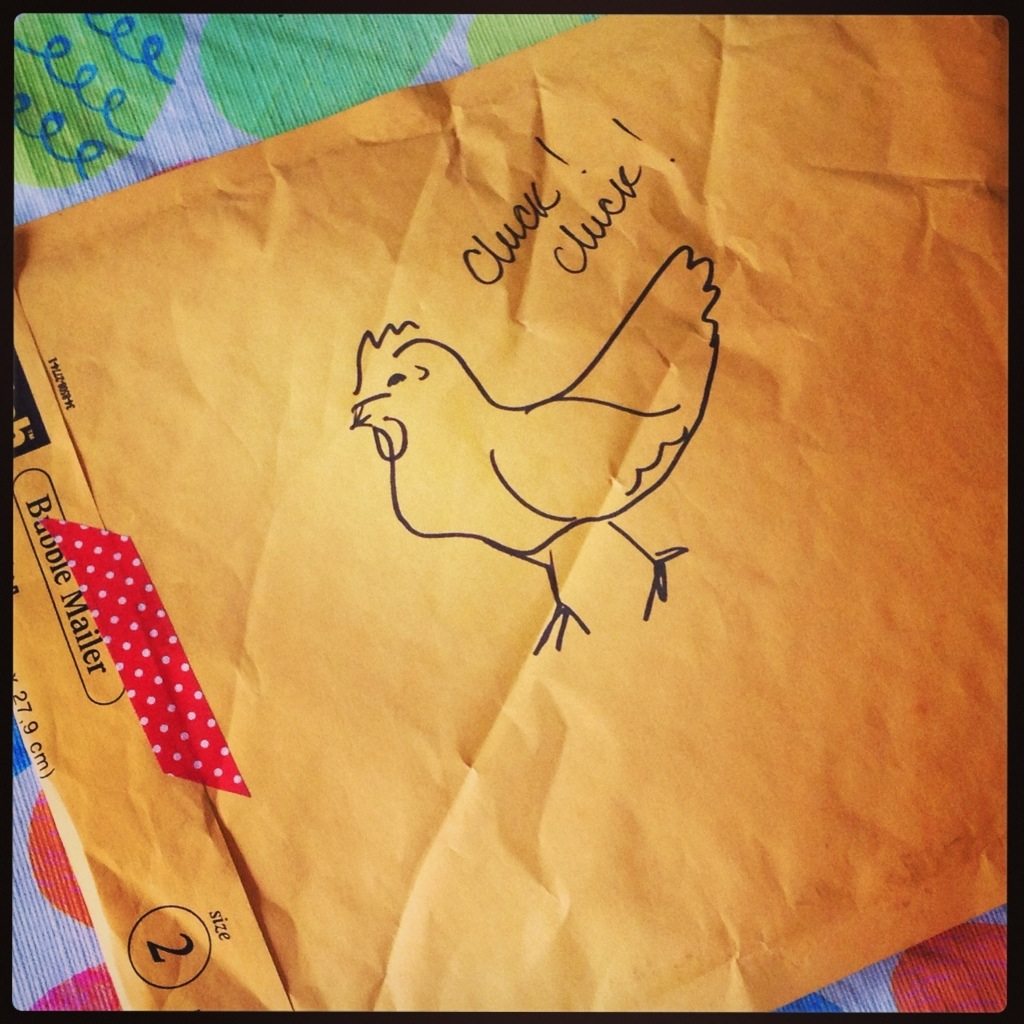 yesterday, we busted out the sand/water table. which i will definitely make into a sand only table. it took my two kids about 4 minutes to turn it into a slushy sloppy mess. gross.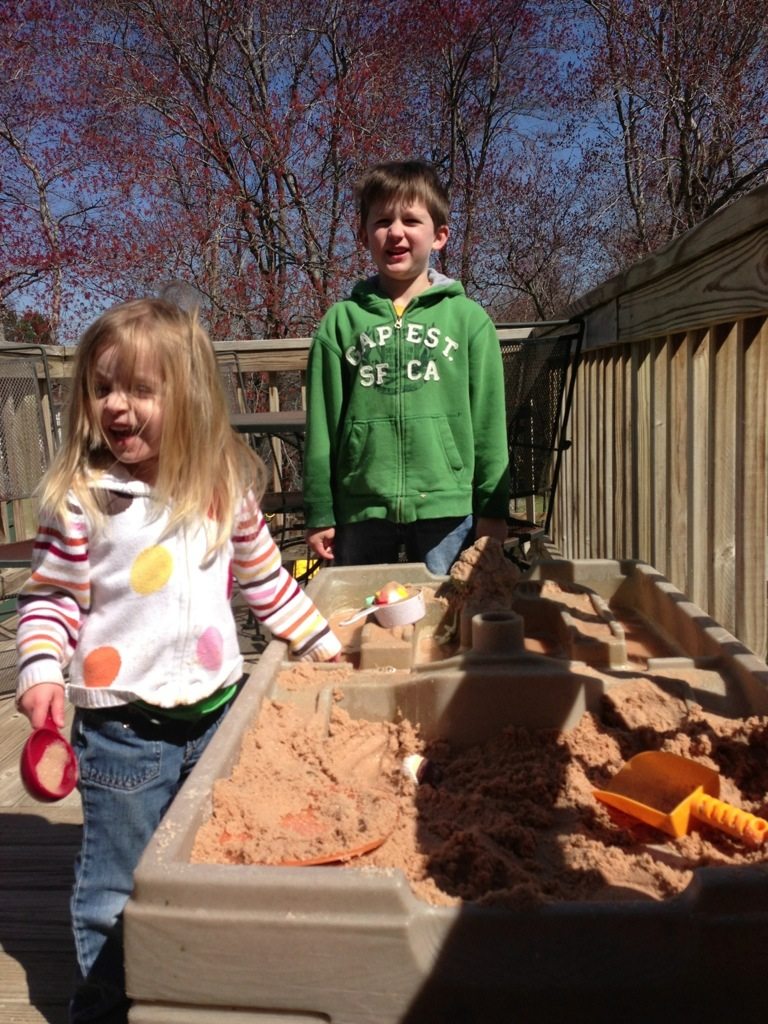 ok. that's all. next up… maybe a cupcake post.