we just returned from our annual summer trip to batavia. just me and the kids this time. the trip up was pretty uneventful. except for isaac having to go to the bathroom every hour. we were glad to roll into batavia…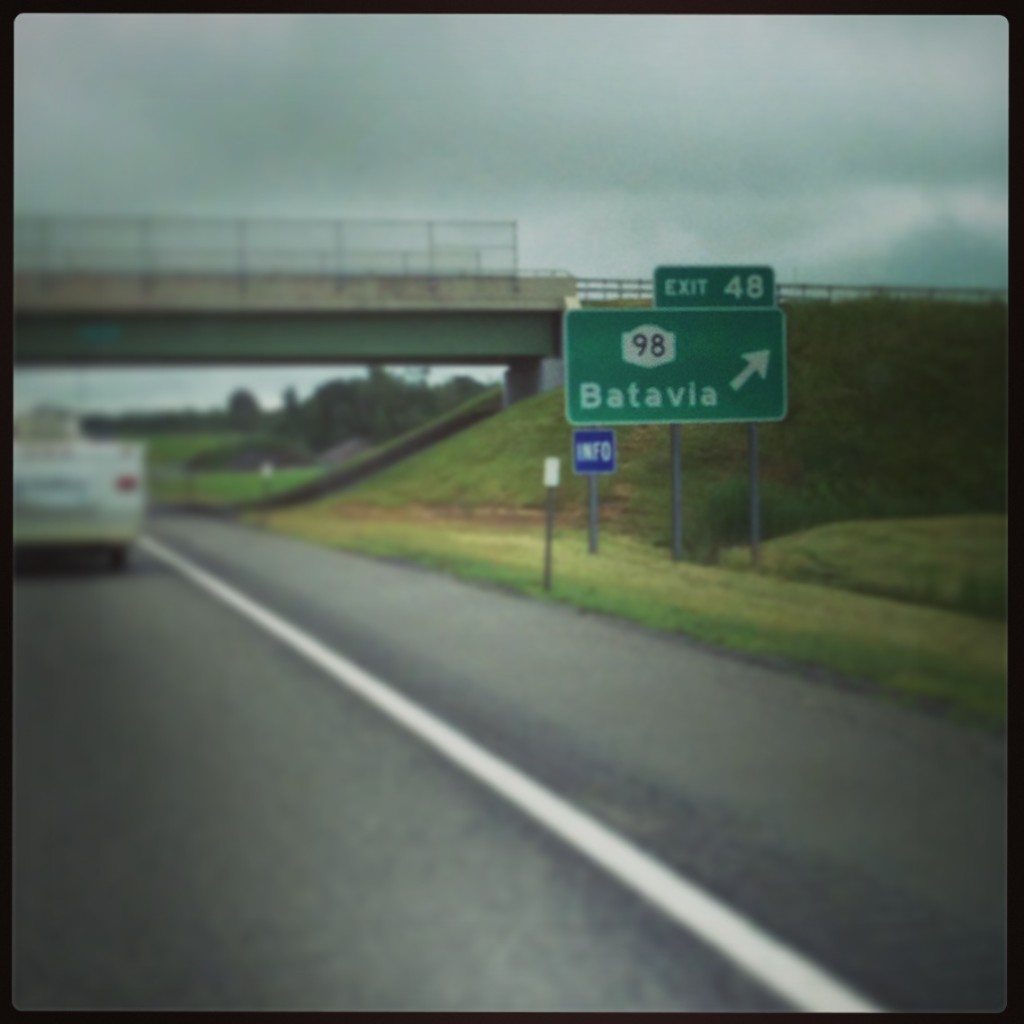 it has been raining in batavia (not unlike the rest of the east coast) for the last few weeks. but, when we arrived, there was a moment of clear skies, so we quickly hopped on the boat for a cruise around the lake.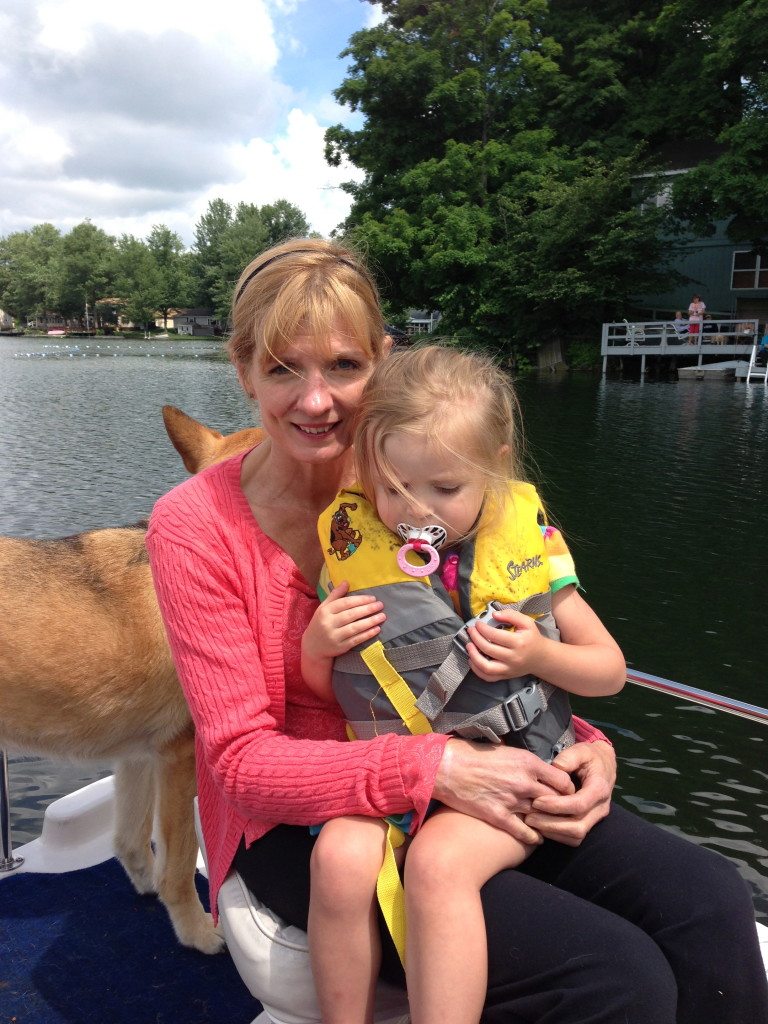 isaac took a turn at the wheel. he was pretty pleased with himself.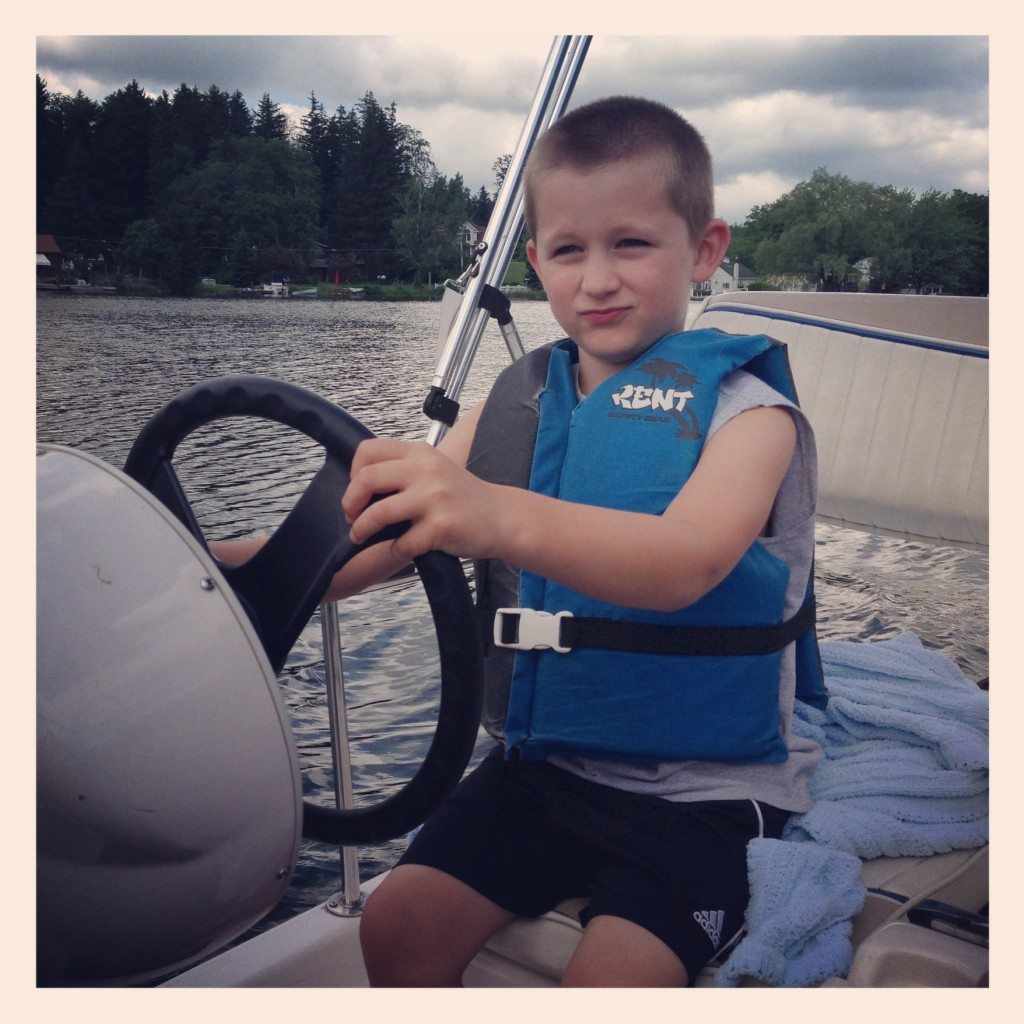 i had announced on facebook that i would be in town, hoping to meet up with some folks that i haven't seen in awhile. and it worked out. my friend, matt, from college happened to be coming through and we managed to arrange a meeting. he's relatively local, so he was aware of the pok-a-dot, so naturally we went there. unfortunately, it was 3:30 and i only had room for some tasty fries and gravy. i planned for a later trip to score a beef on weck, but never made it. 🙁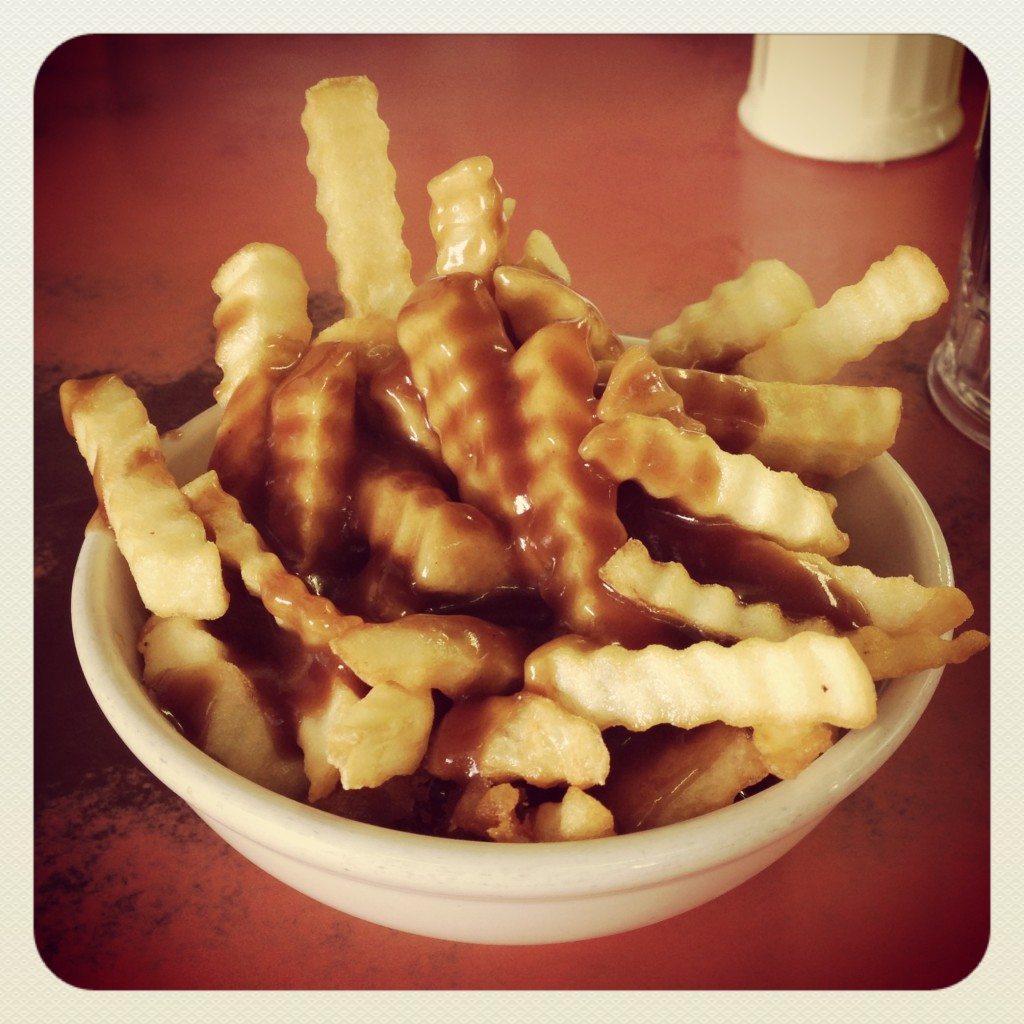 matt and i posed for some self portraits outside. i am pretty sure it has been at least 15 years since we last saw each other.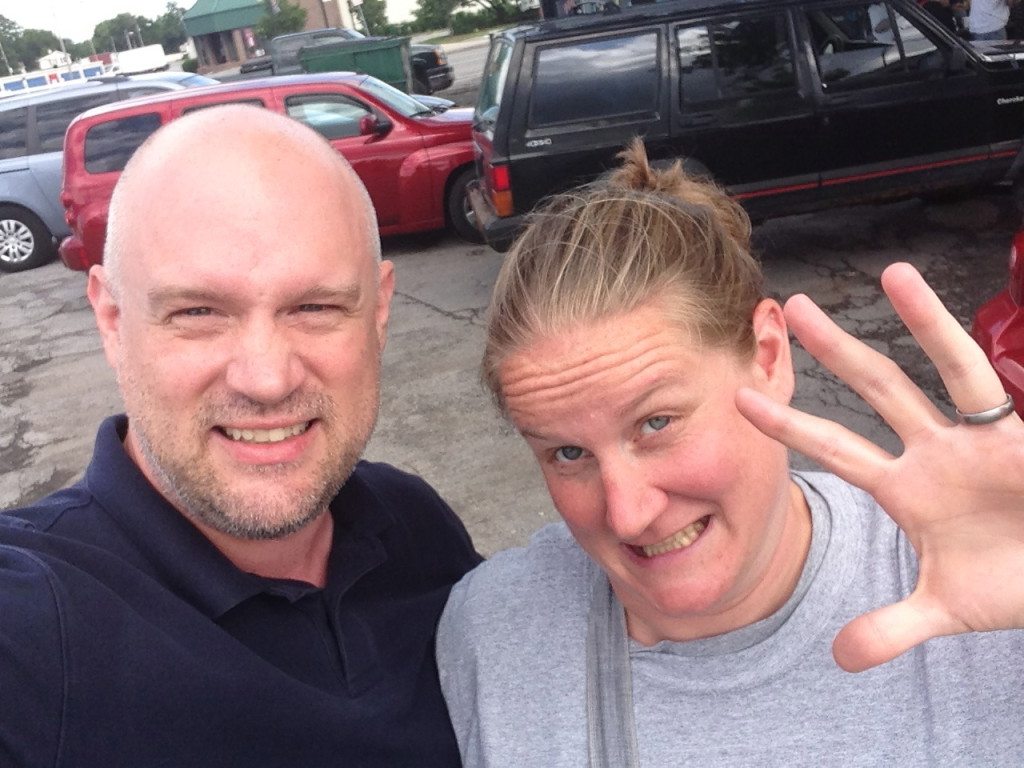 then there was more boat riding. terry (my stepdad, aka: grampa turdy) has a sister who rents the cabin next to my parents every summer. this year, our trip lined up with theirs, and she has some foster kids (and her own kiddos), so it was a full house. a full party boat.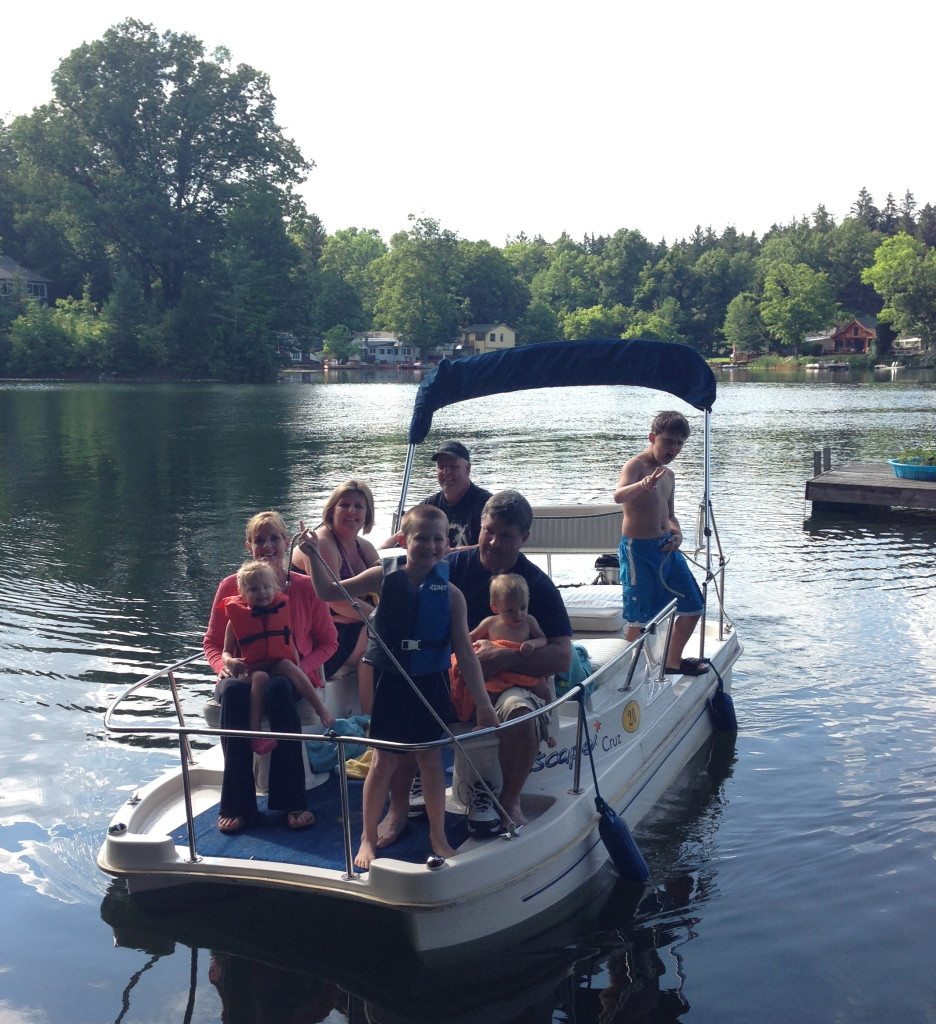 a little "new gramma" cuddling in a very uncomfortable chair.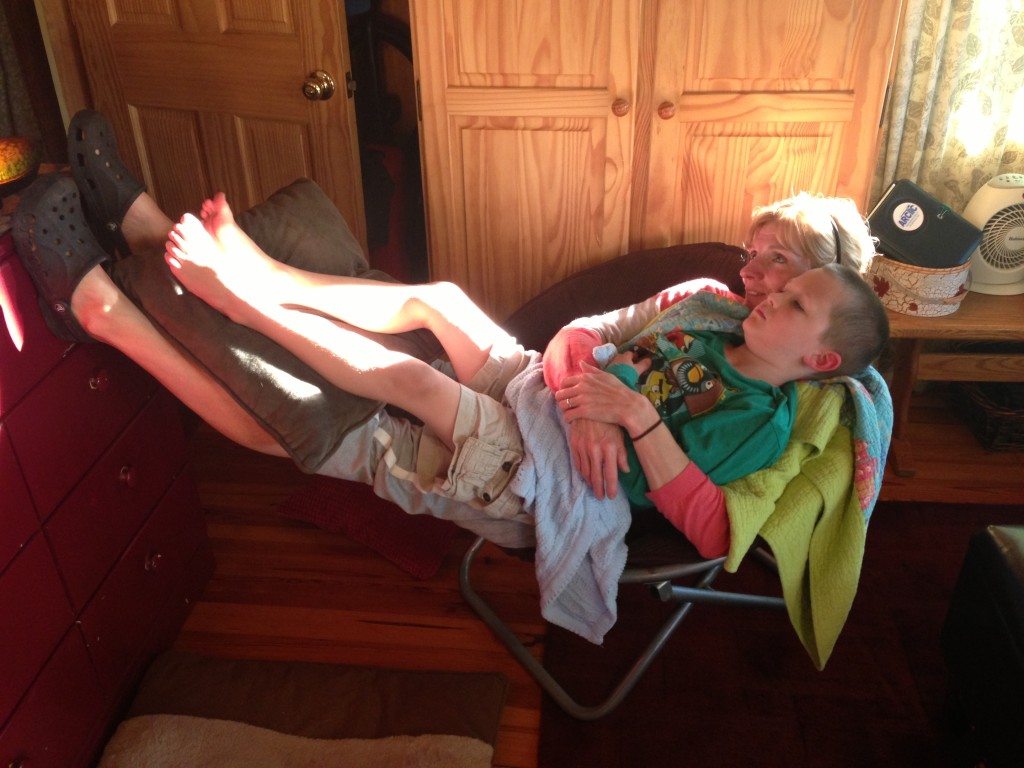 (side note: i'm pretty sure these pictures are entirely out of order, if you're interested in such details.)
we rolled out to elba for a visit with aunt eleanor and uncle ray. anna helped make some delicious brownies.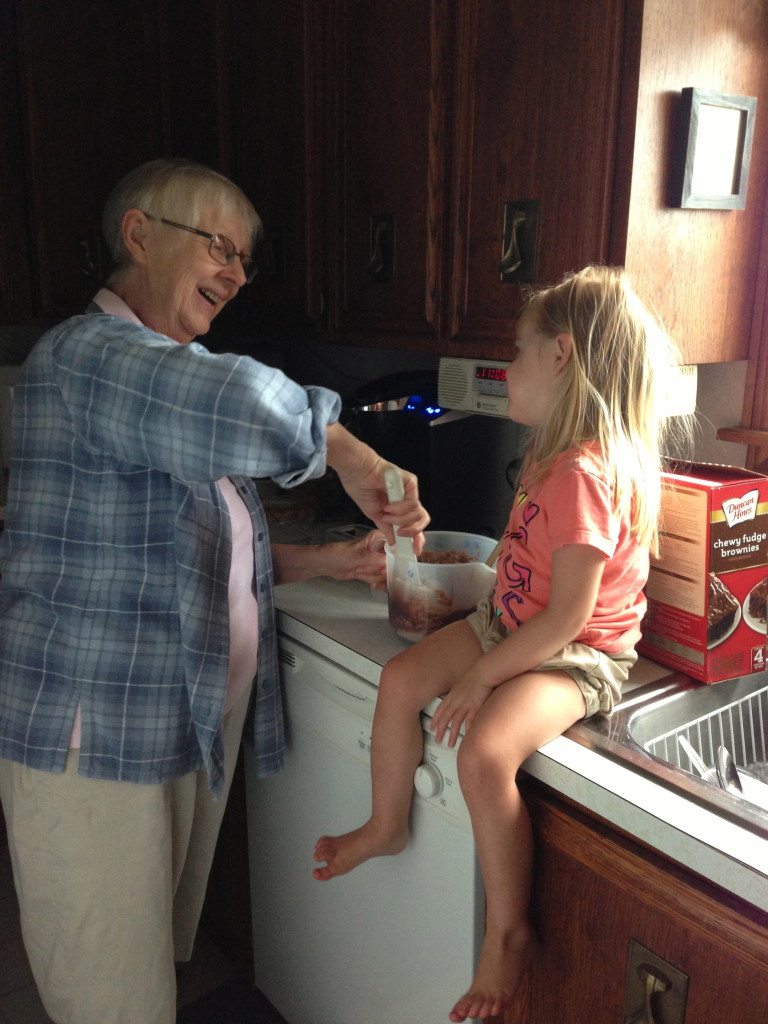 a trip to batavia is never complete without some pizza and wings from a real pizzeria. this is one area where north carolina really needs work. we ordered from ficarella's on this occasion and they didn't fail us. real pizza: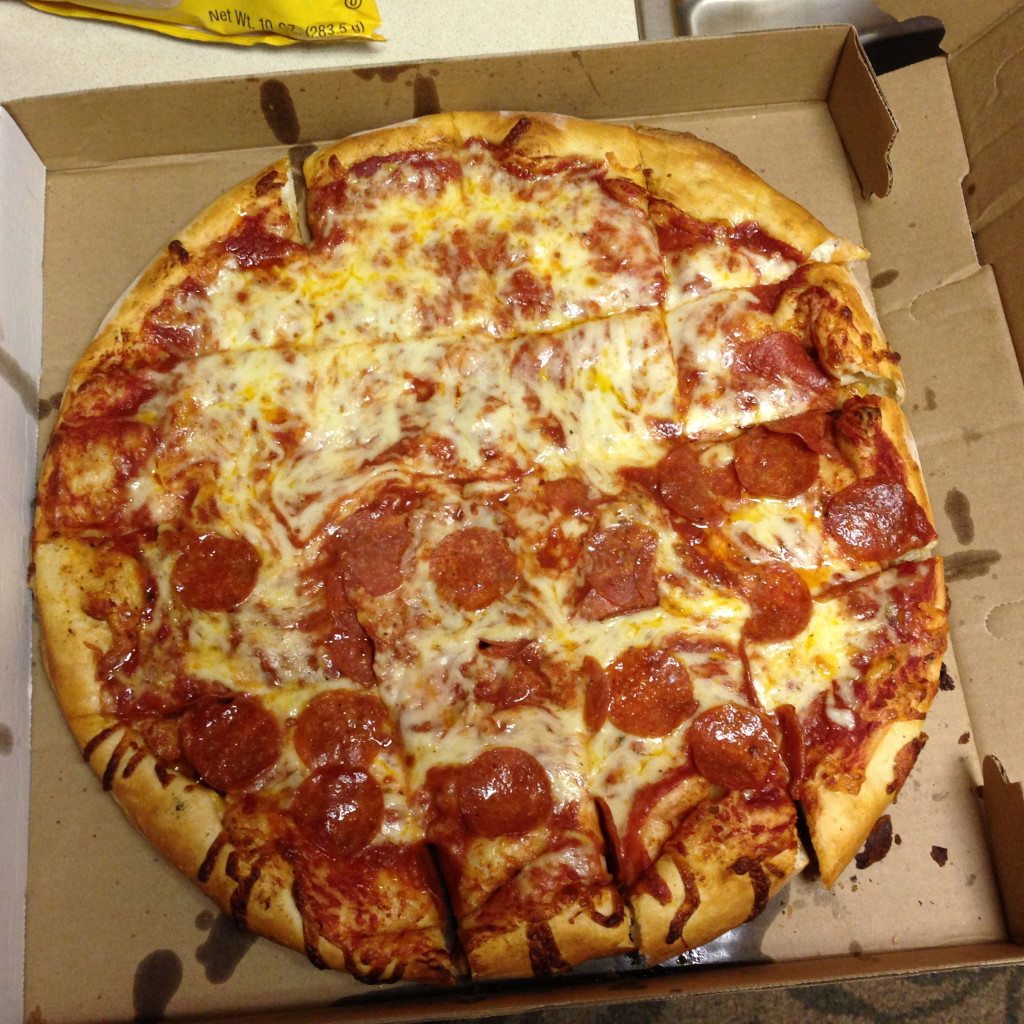 real wings: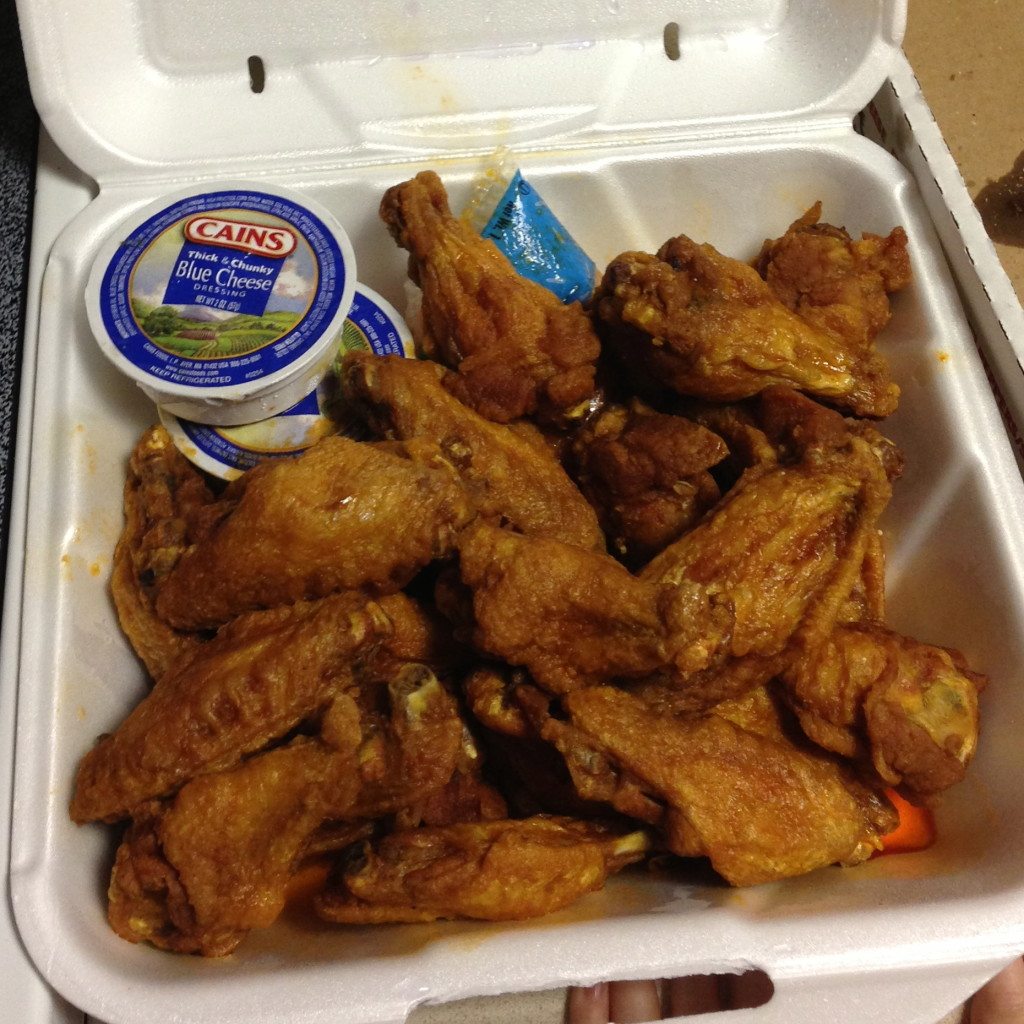 i also dragged jake out for a trip to north side deli for some subs and slush puppies. i wish this picture was clearer, because jake is a doofus and his face is goofy.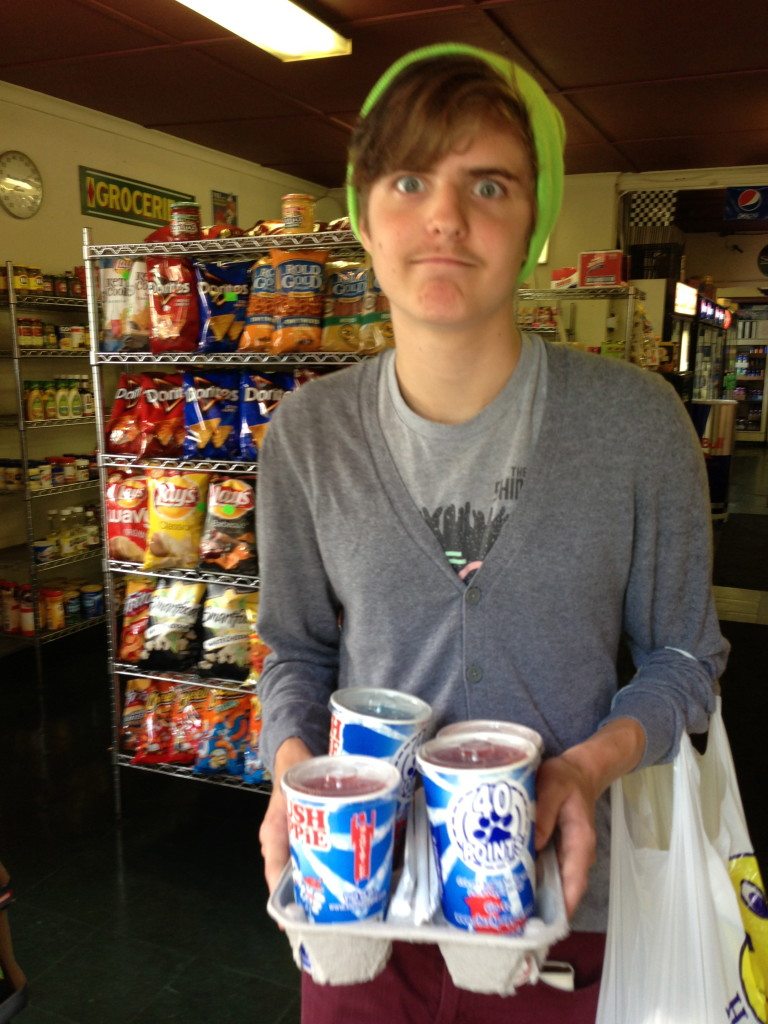 good old north side deli. so many sugary memories.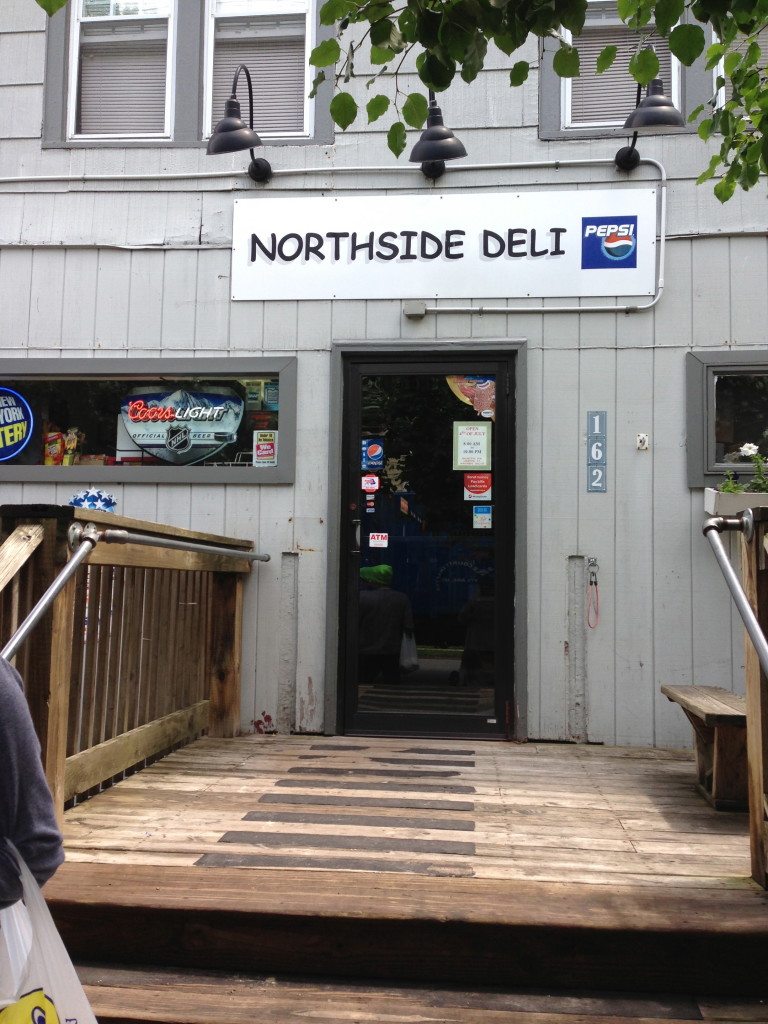 the beach. there's a little beach at the lake, which we took advantage of between thunderstorms. anna.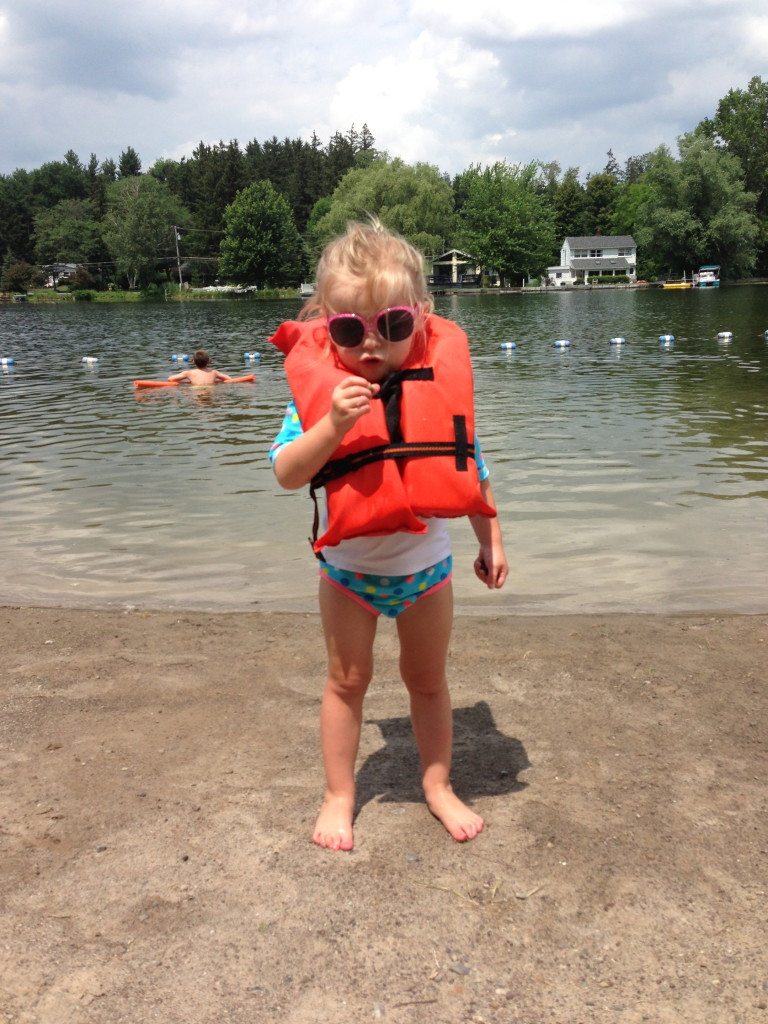 and ike. (and new gramma looking on).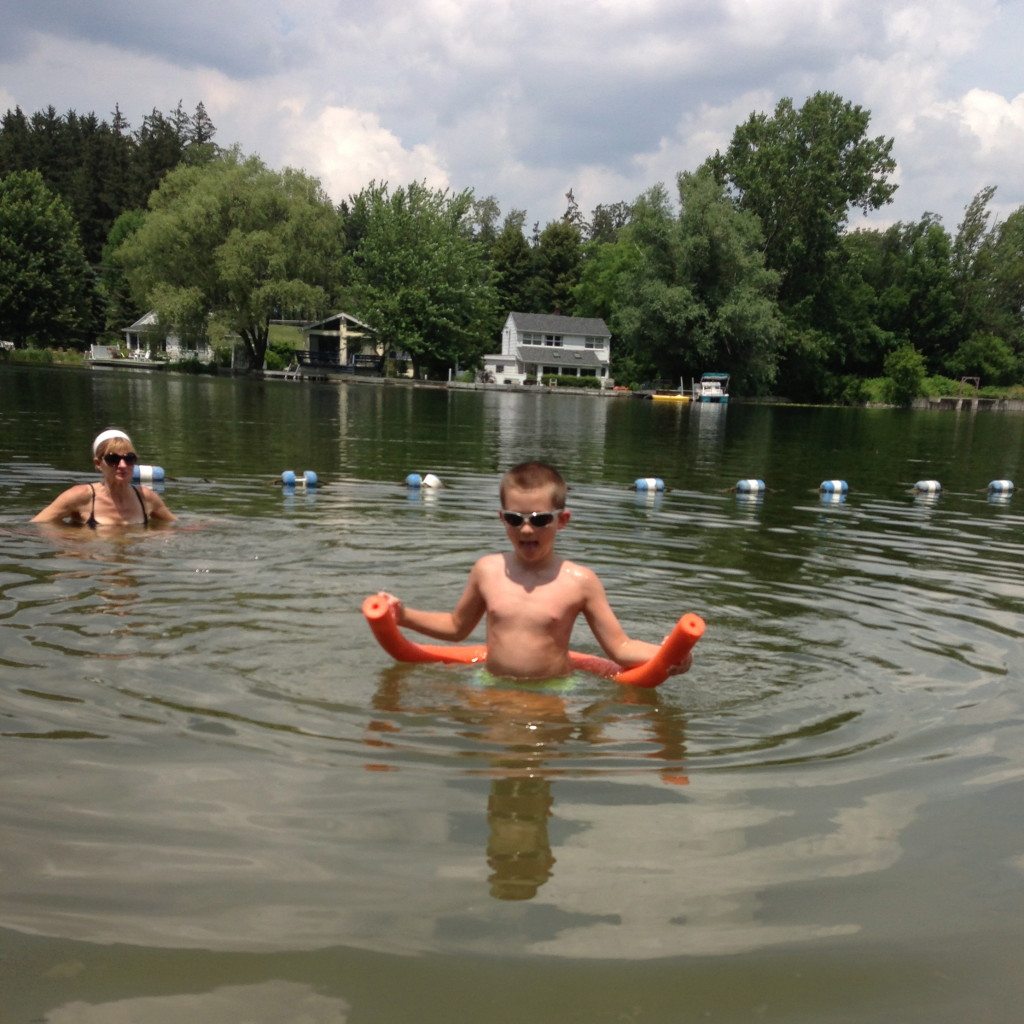 grampa terry took anna out all by herself.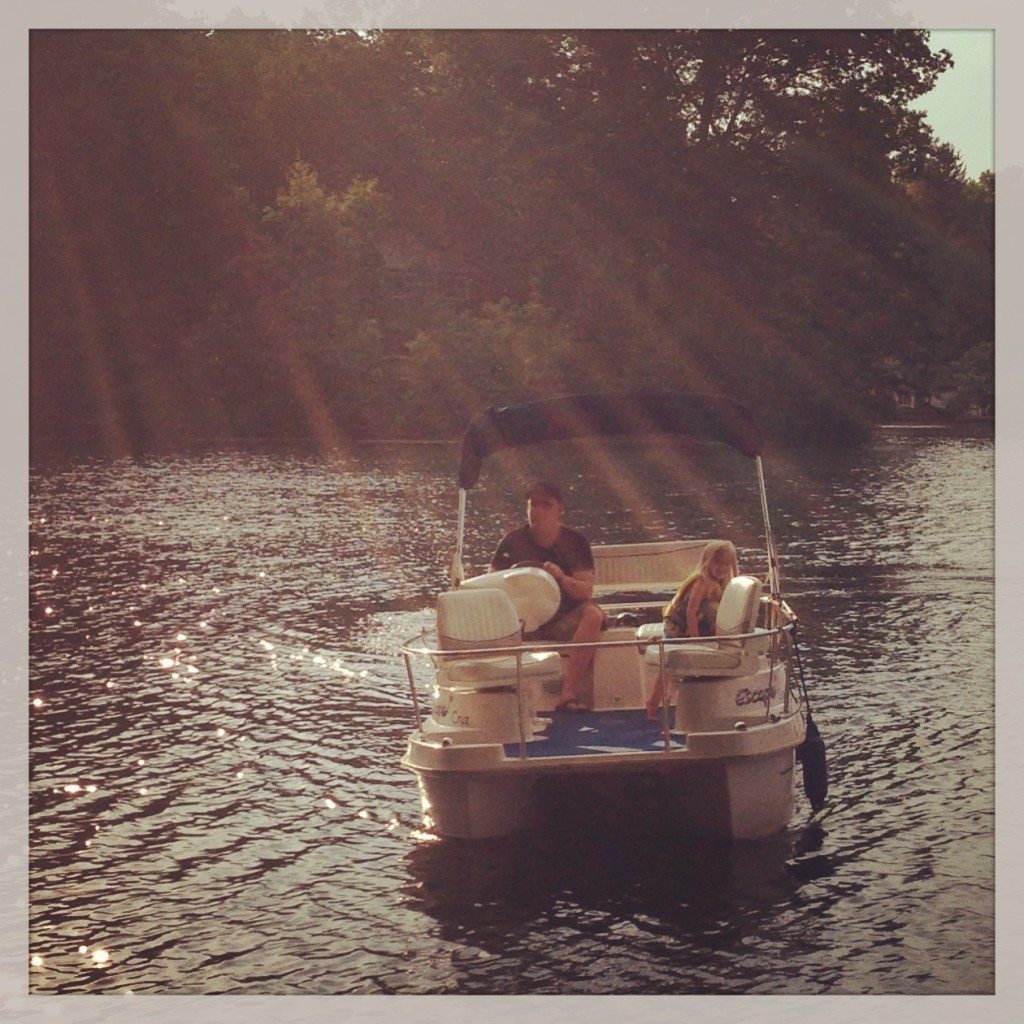 and then again with some other (cute) passengers.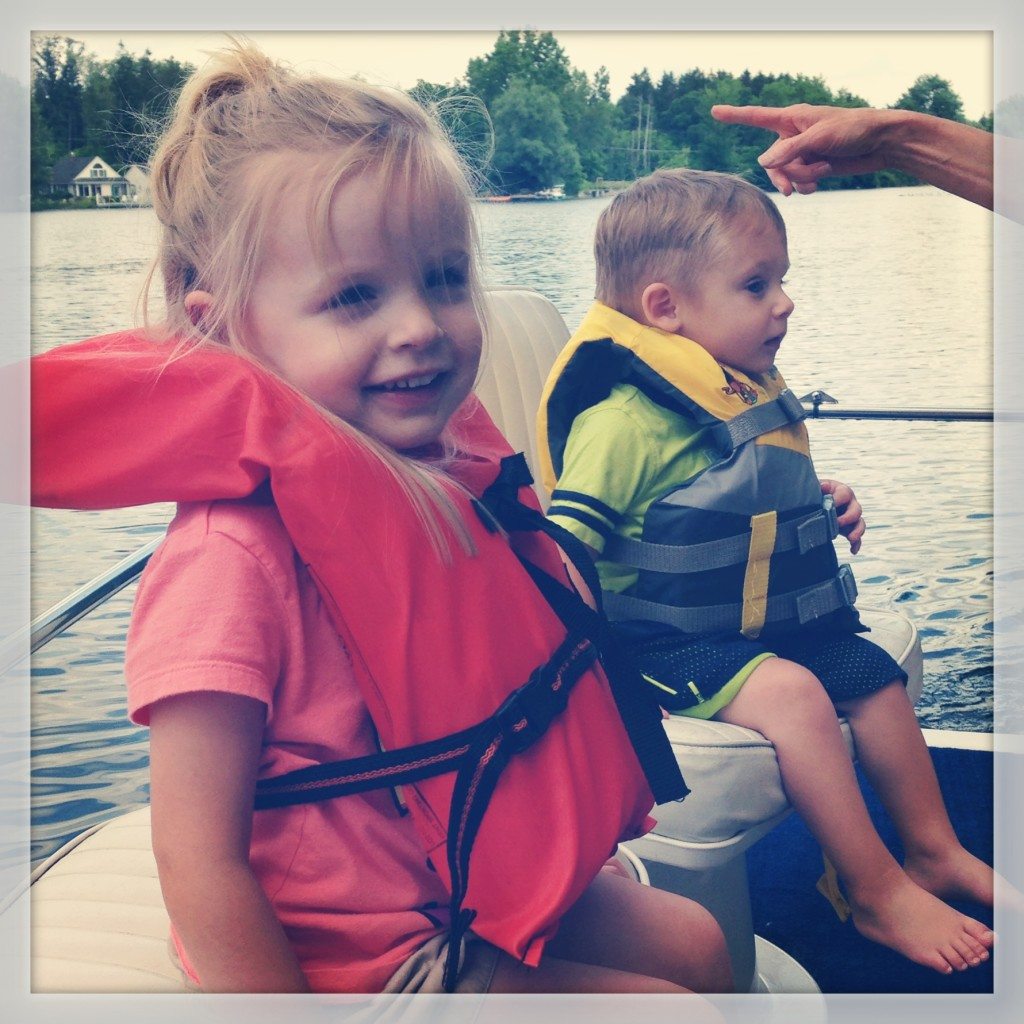 captain anna. the worst driver ever.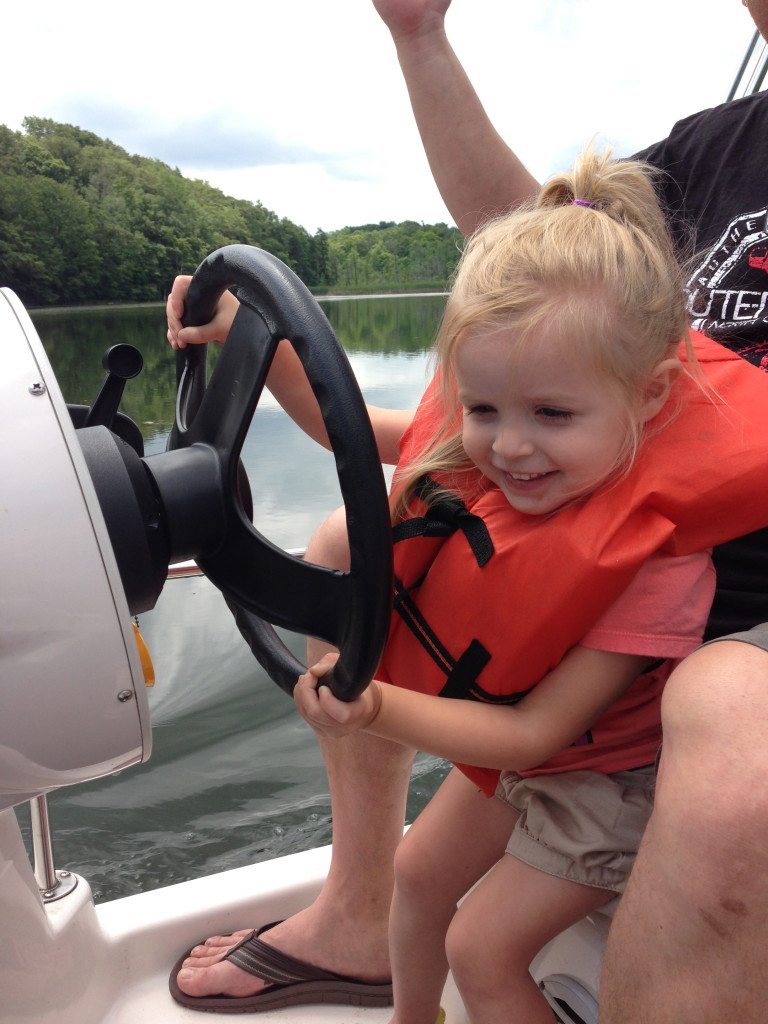 with a little peer pressure from terry's nephew, michael, isaac hopped in the lake. and then we couldn't get him out. he turned into a fish instantly.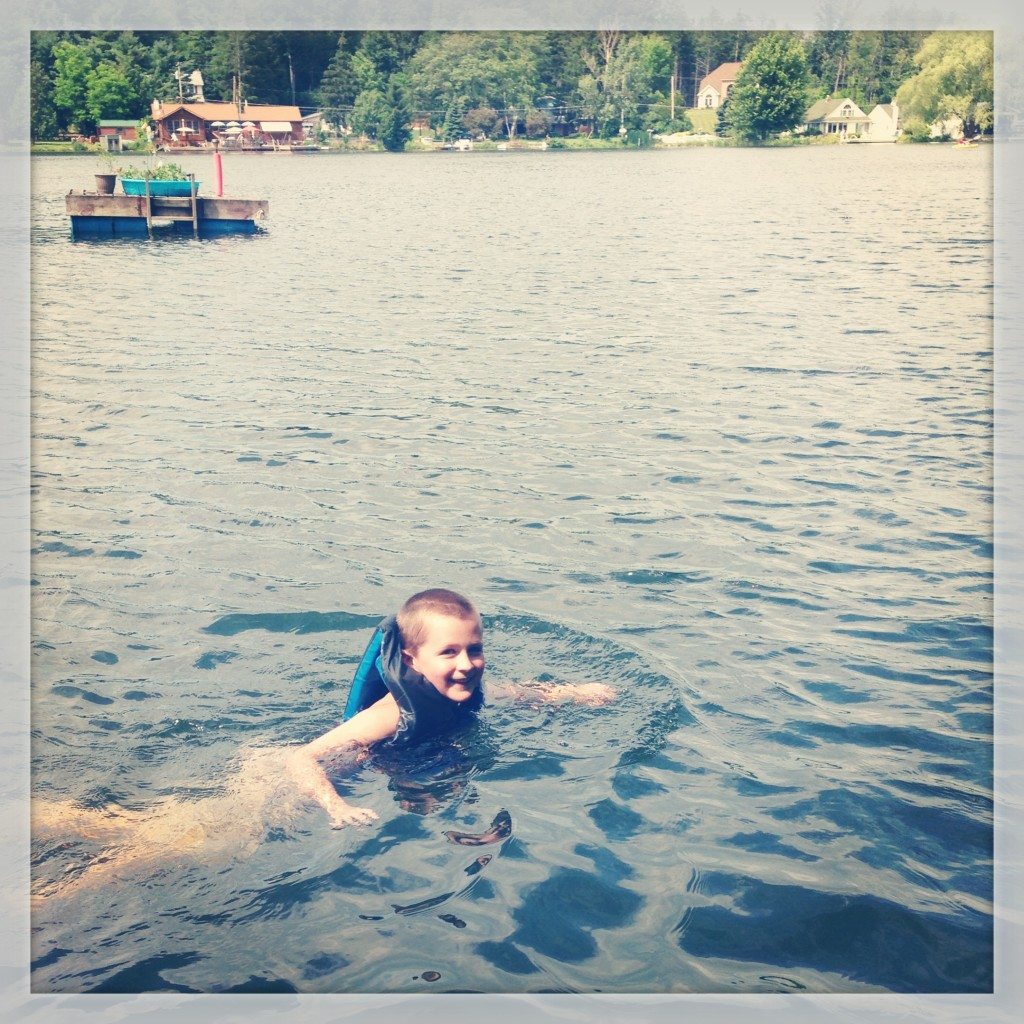 well, a fish AND a pedal boat pro. he would pedal out to the floating dock, tie up the boat. hang out for a bit. undock and pedal in. tie up to the dock. swim. pedal. dock. pedal. you get the point.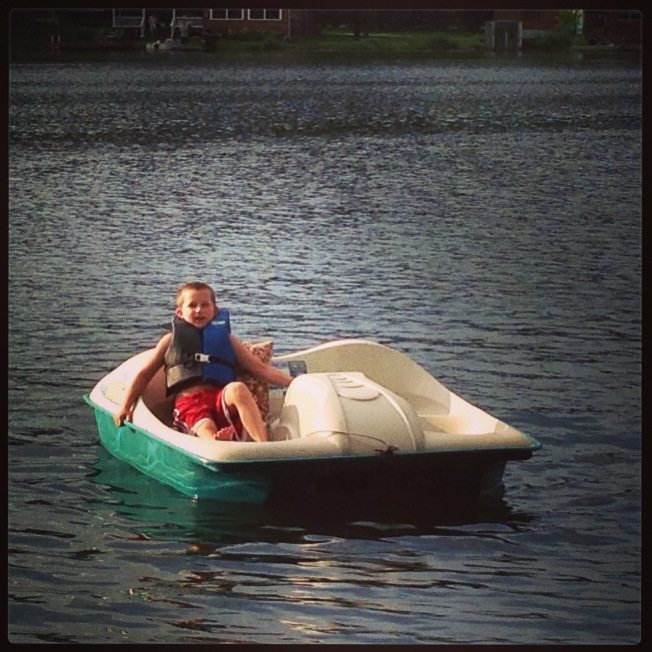 oh my gosh. this ice cream place opened near the lake, called lickity splits. one scoop cones for $1, two for $2. three for $3. we mostly stuck to one and an occasional two. anyhoo. we went every single day. isaac and anna had superhero flavor. which tastes mostly like fruit loops.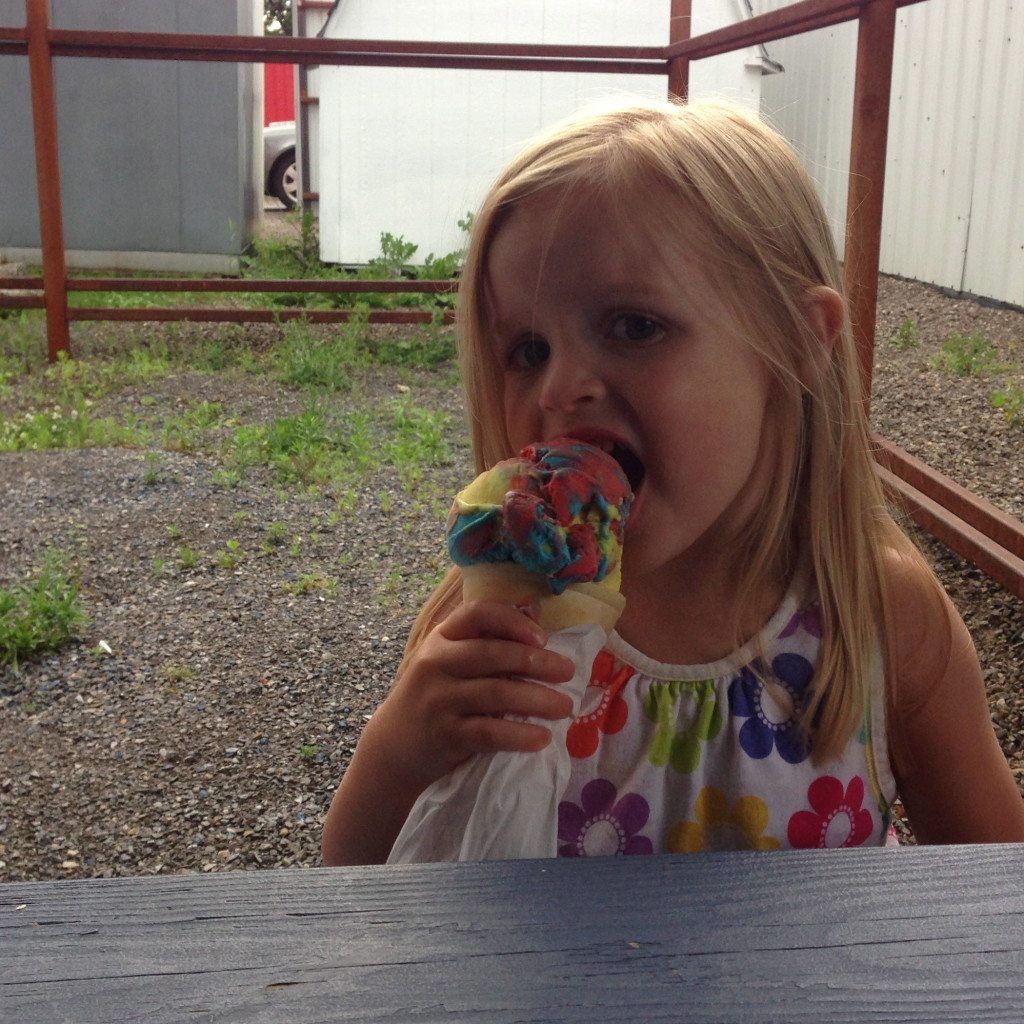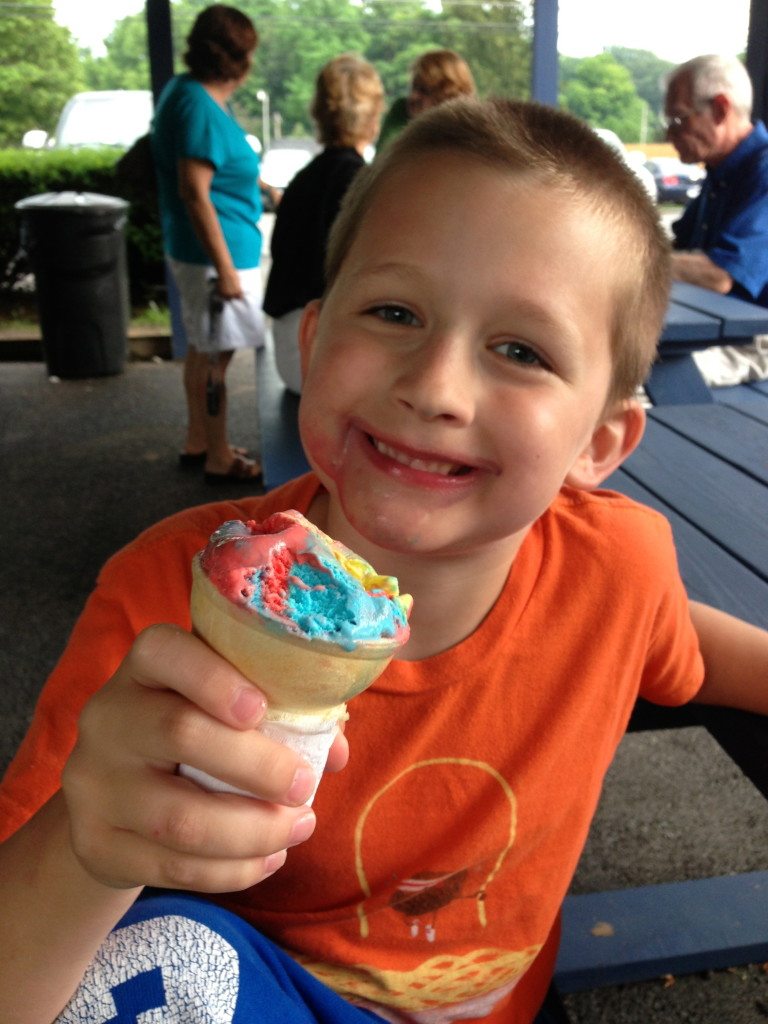 i'll stop here, for no apparent reason.