despite a very rain-filled forecast, the fourth of july was sunny and great and my parents threw a big party full of lake people and relatives. it was a lot of people to squeeze on even their massive deck. (this is about half of the crowd).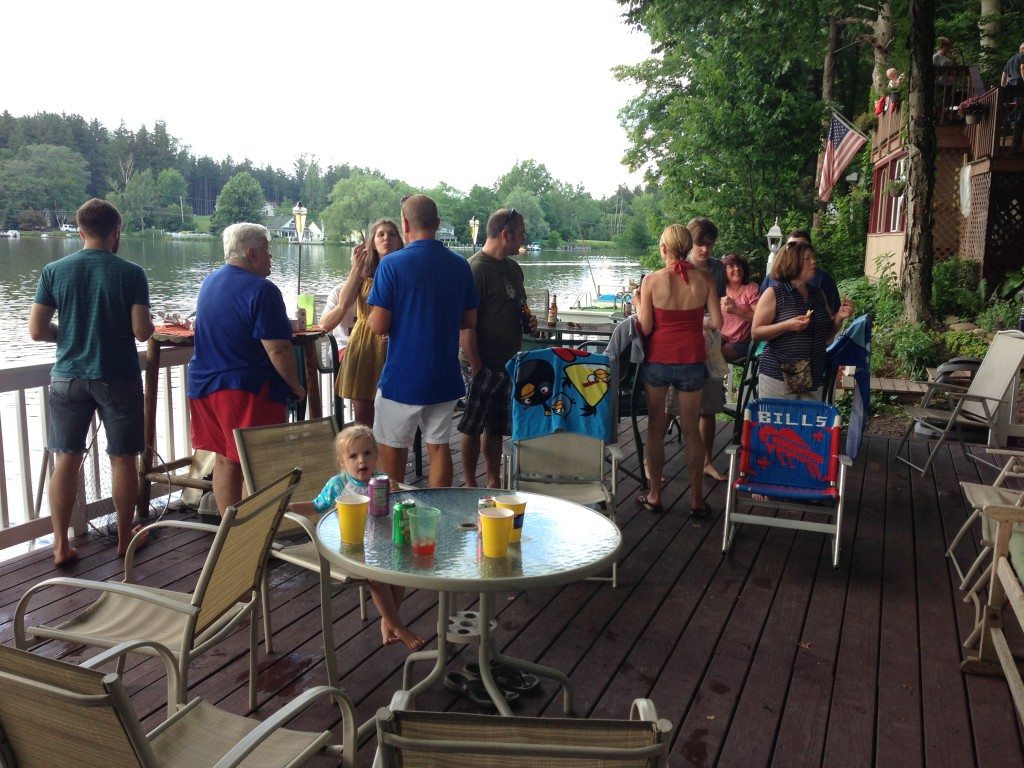 grape pop. at the kiddie table.

terry's niece and her friend took anna for a pedal boat ride. she thought she was pretty cool.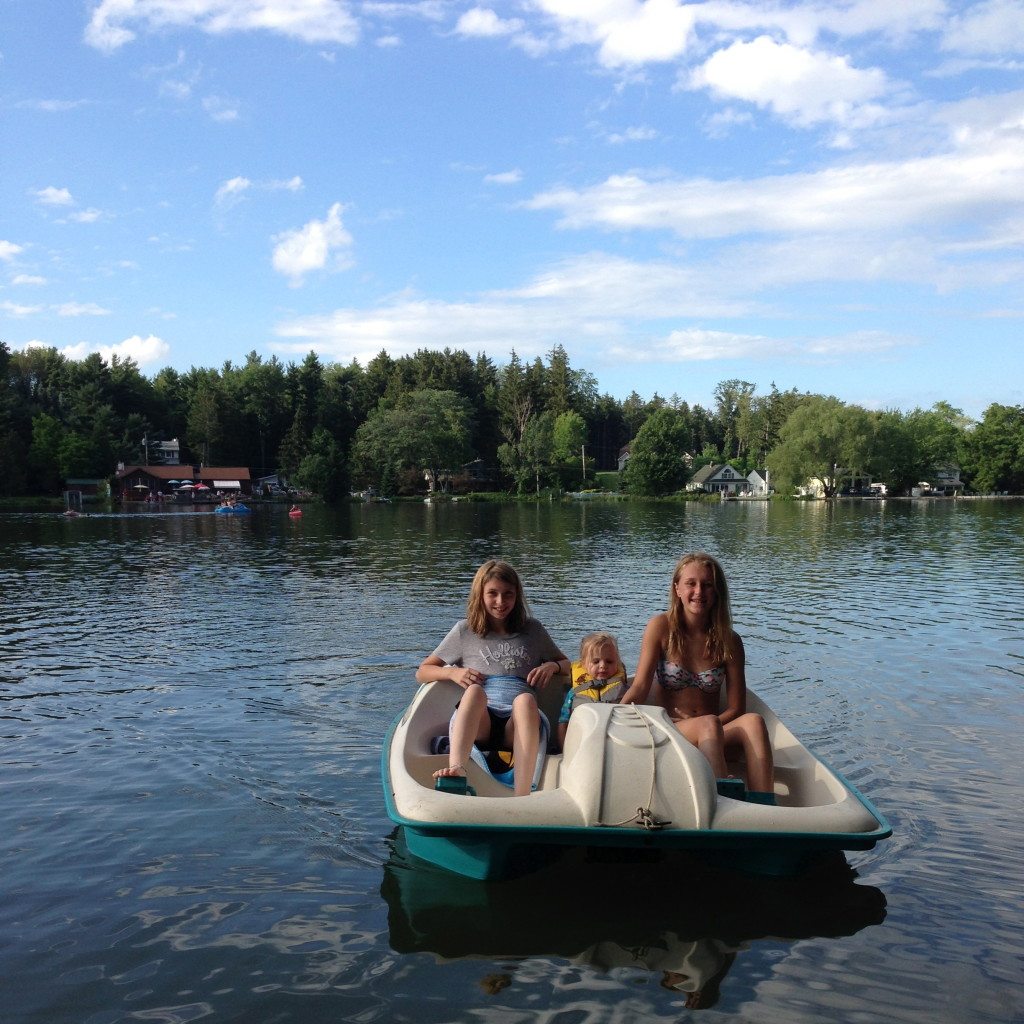 dessert came and anna partook.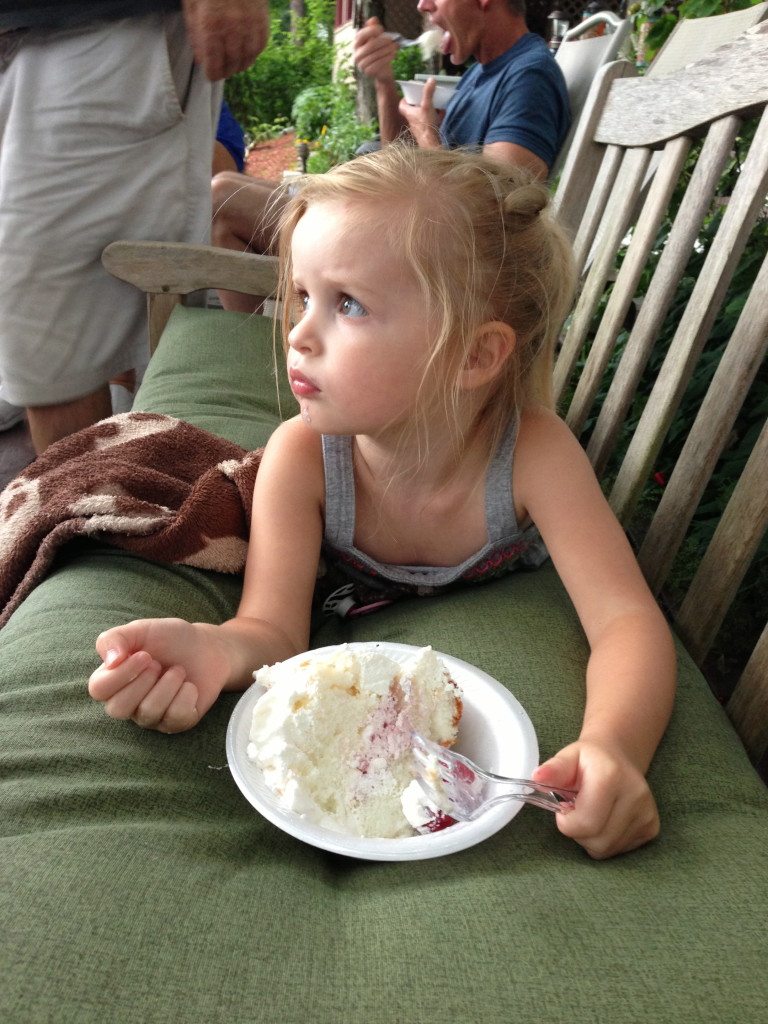 it was rough going, but the kiddos made it to the main event, a fireworks display by some folks across the lake. they didn't love the volume, but a bag of potato chips kept them firmly in their seats.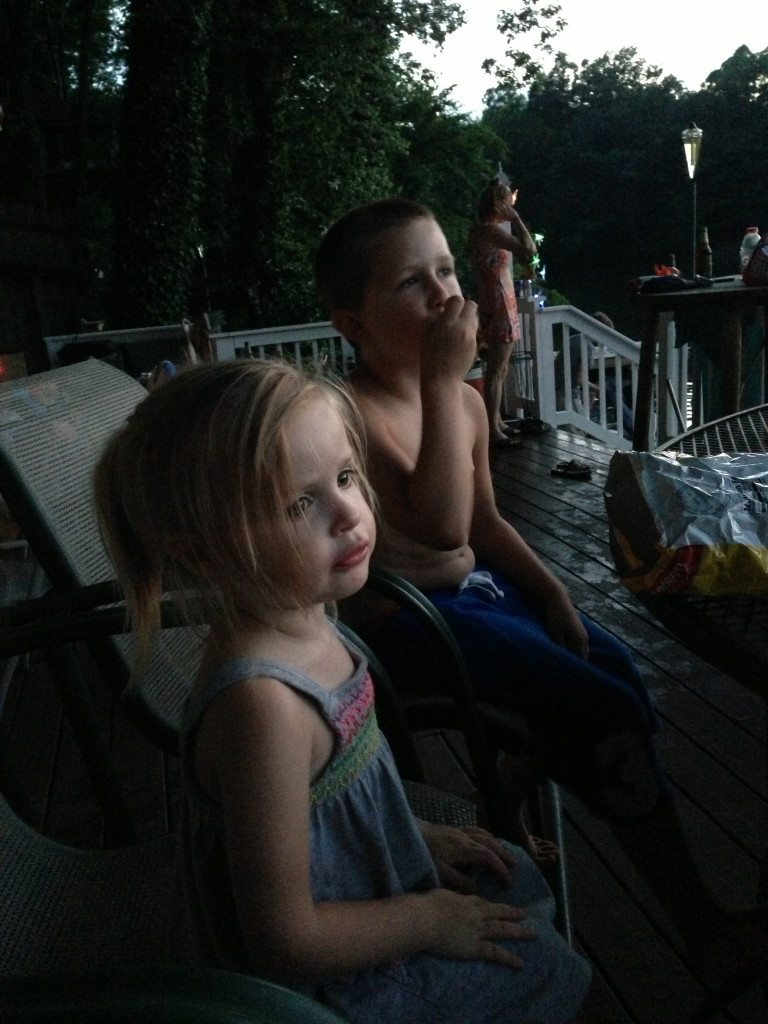 the next night, we took jake to tf browns for some more local fare. well, at least for me. the kids just had chicken tenders and fries. surprise, surprise. isaac and jake played hangman while we waited.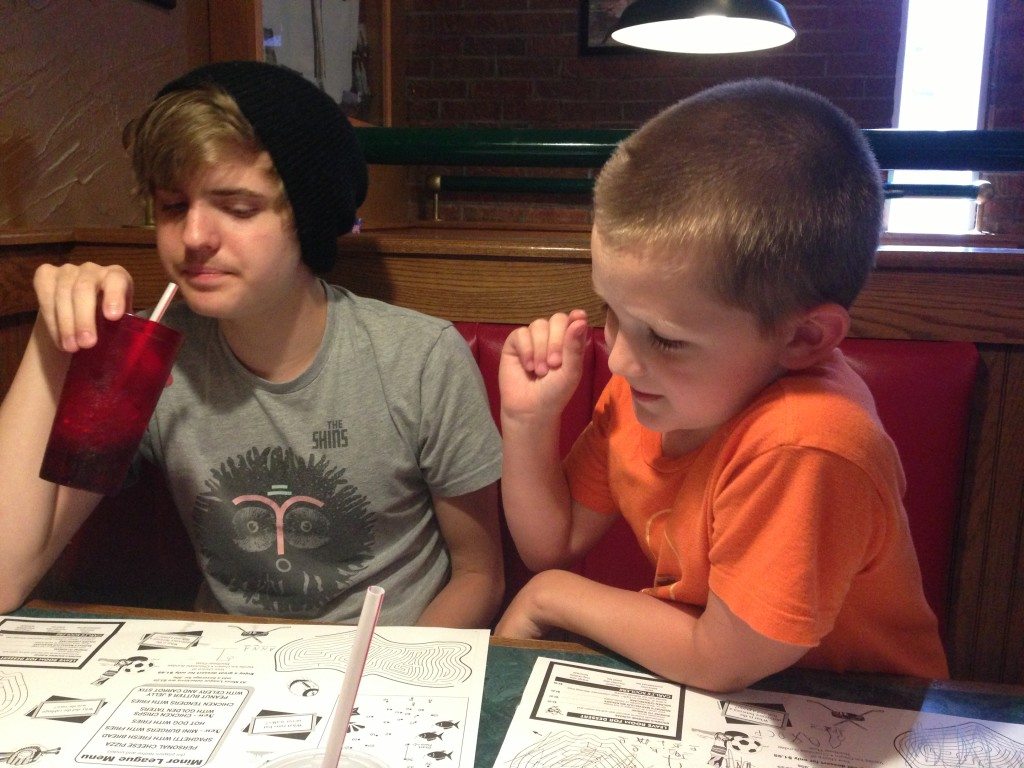 i had a friday night fish fry. mmmmm.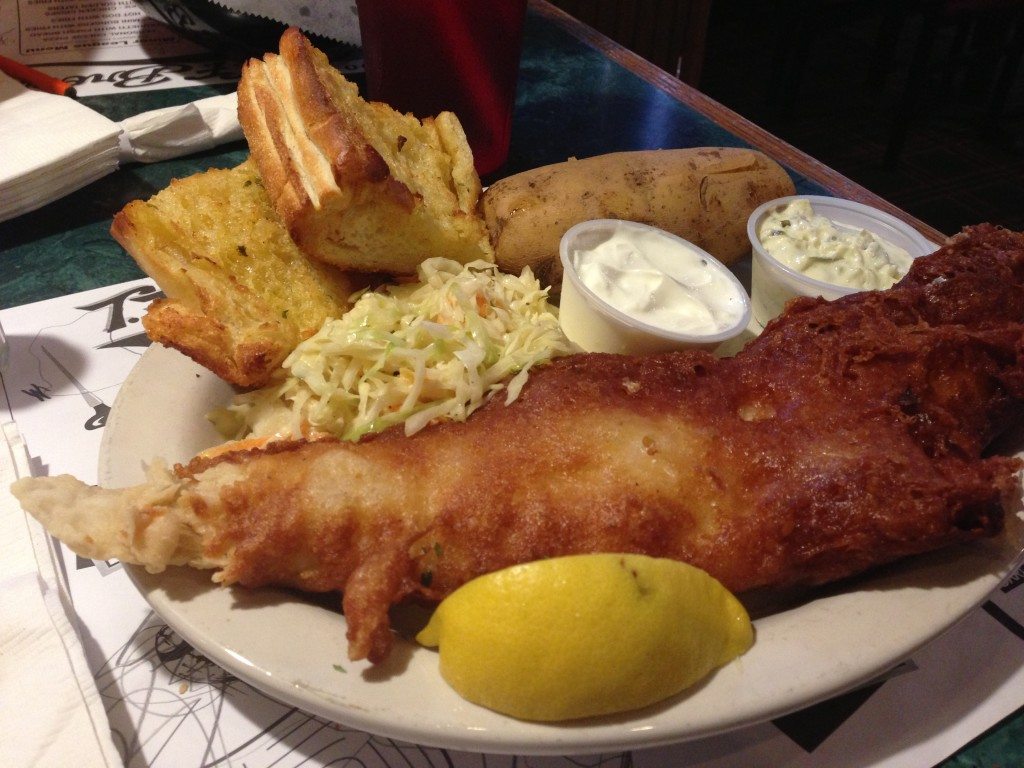 on saturday, my mom and anna and i went out to check out some yard sales. i scored big time. i don't have any pictures of my take, but i pretty much got isaac's wardrobe for the next school year for $7.75 at one sale (everything was 25 cents. all old navy and gap. sweet.)… and i got some maternity clothes all for a buck each. and i found some pants and shorts for derek. other sweet finds: christmas plates hand painted in italy. a crocheted chevron blanket. rooster plates for the kids. a ton of old sewing supplies. a german hymn book for my pal jude, from 1856. um. that's all i can think of.
anyhow. then it was back to boating.  don't worry.  adults were nearby.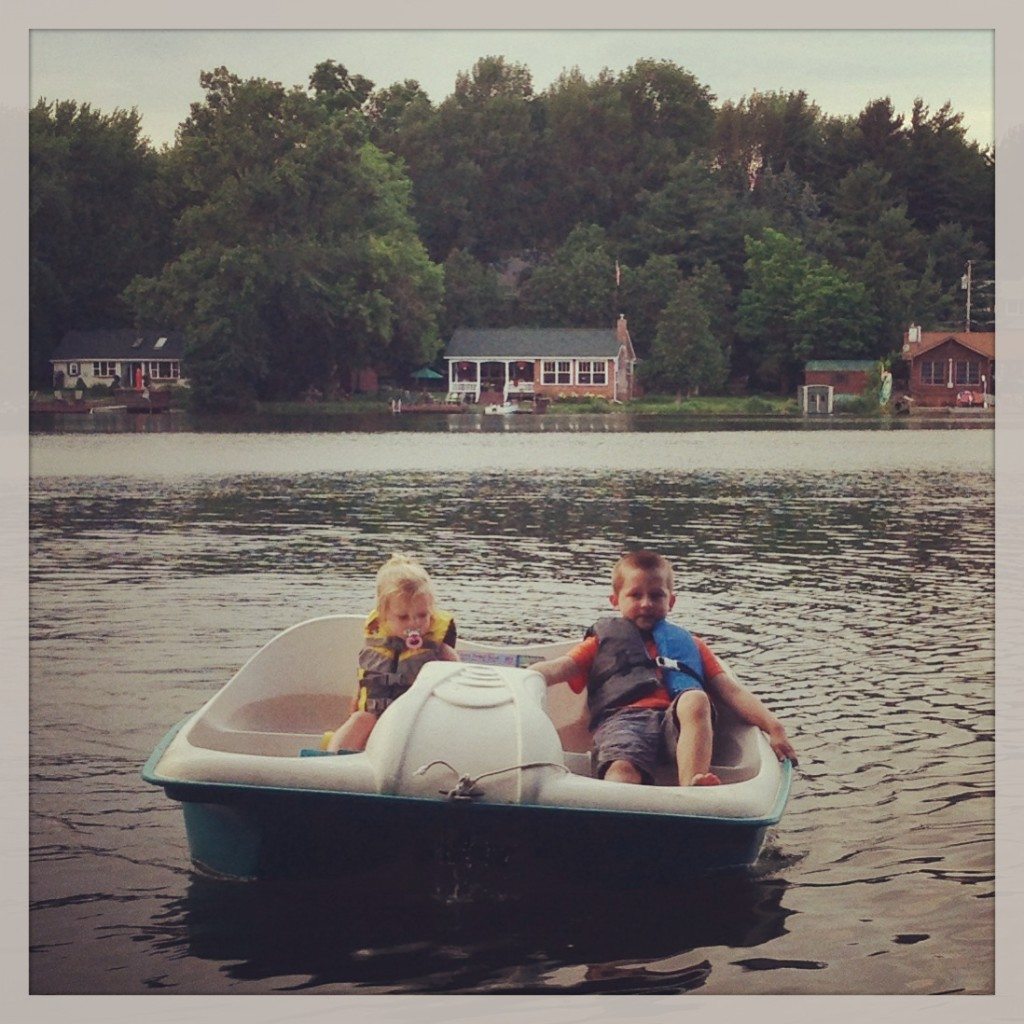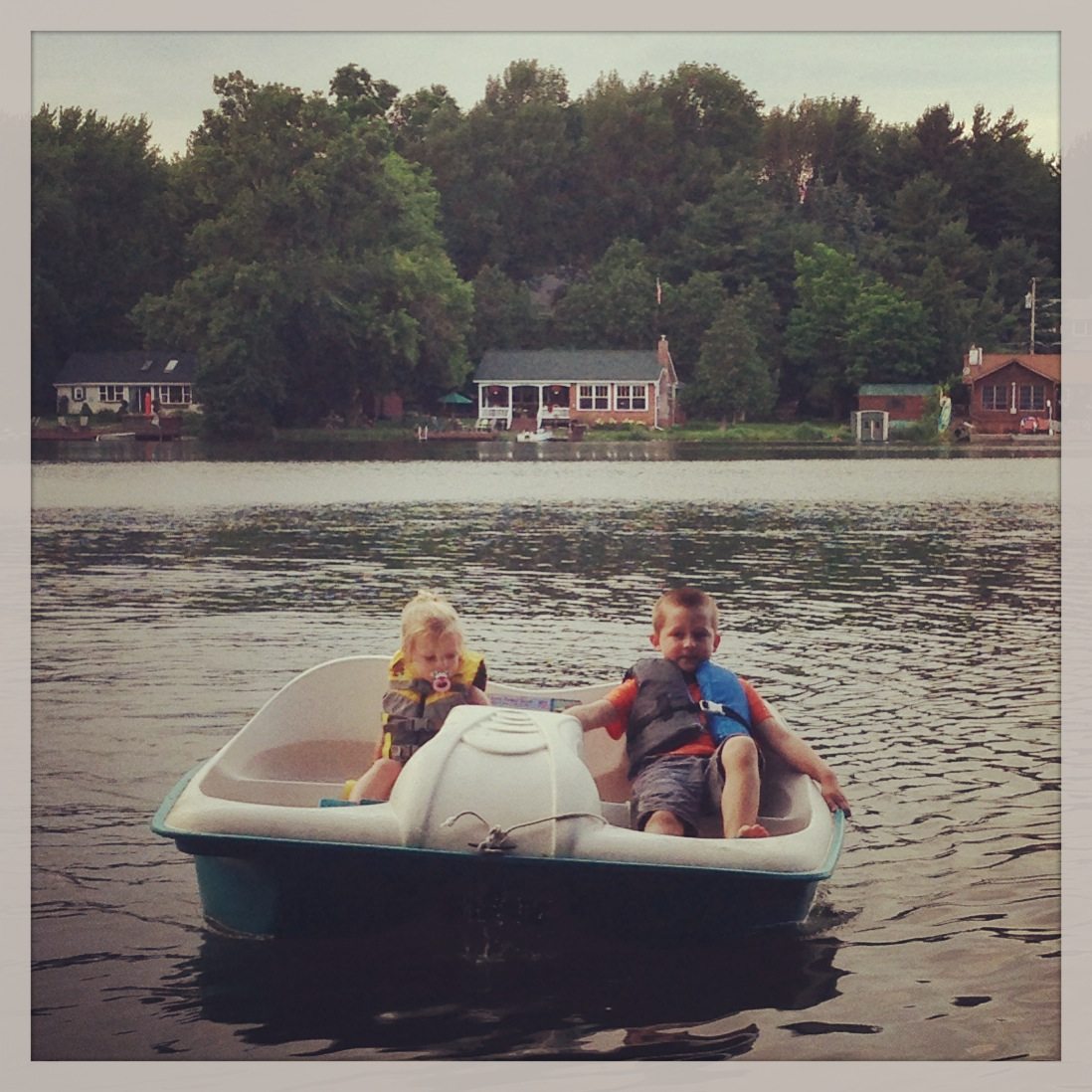 new gramma and anna.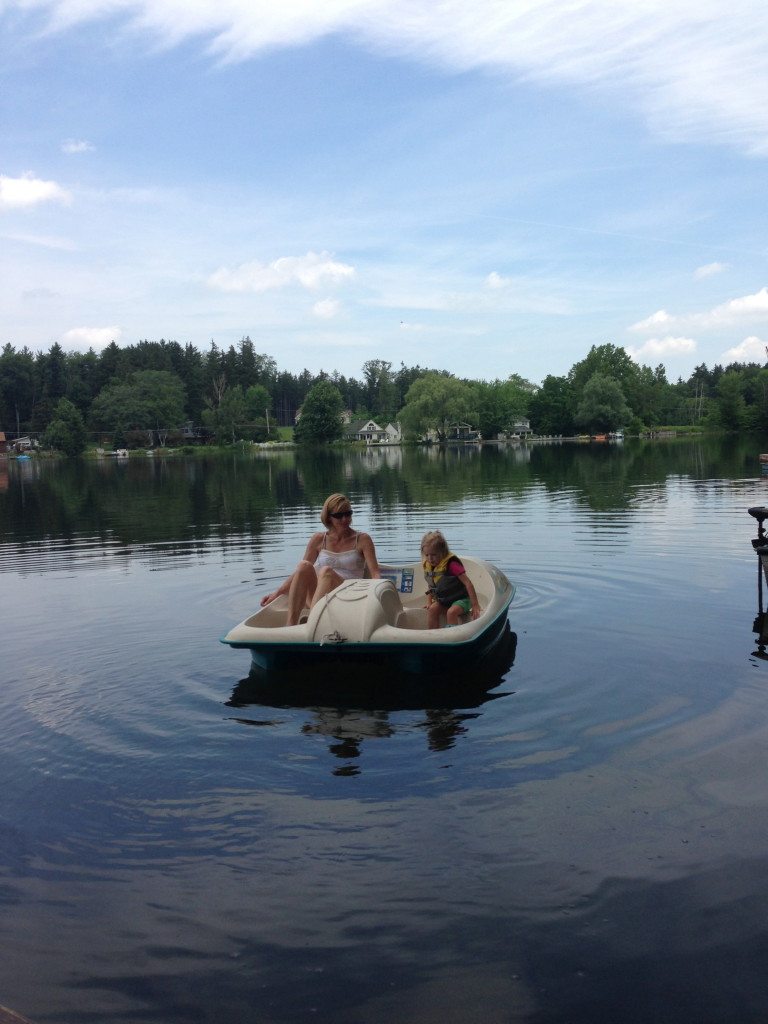 on saturday, there was this annual little music festival in downtown batavia called the ramble. lots of local bands play and there are some vendors. we picked up my gramps from the VA hospital and strolled him around the crowds and the music. next door to all of the mayhem is adam miller toys, so the kids did a bit of window shopping.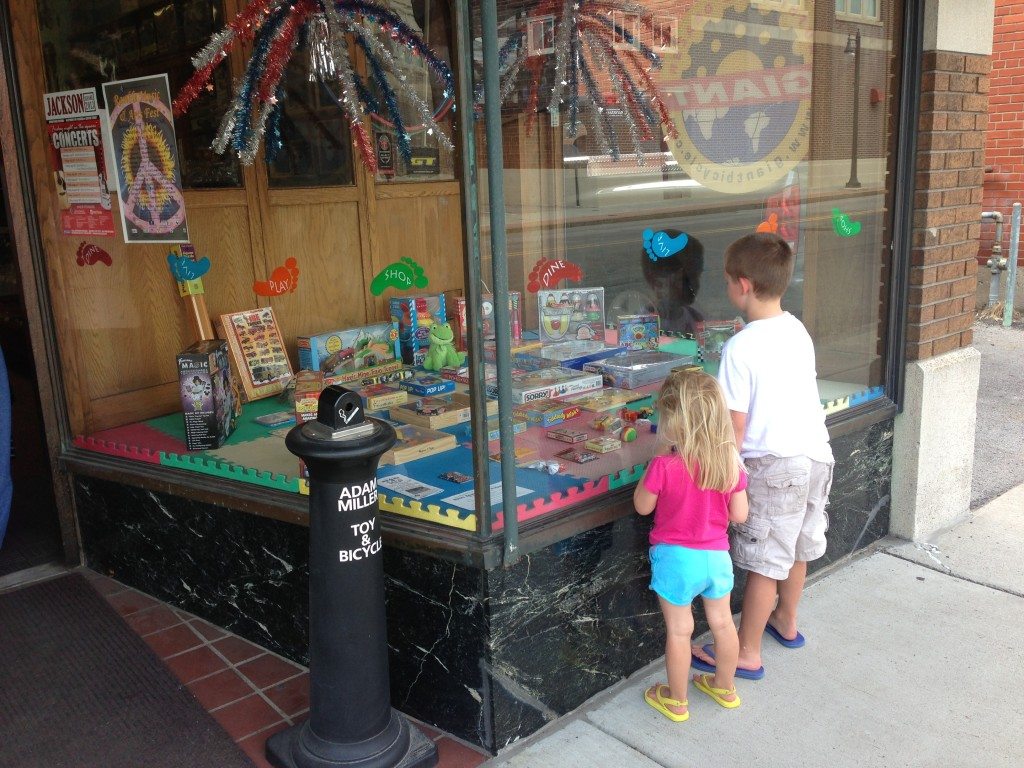 the view inside jackson square.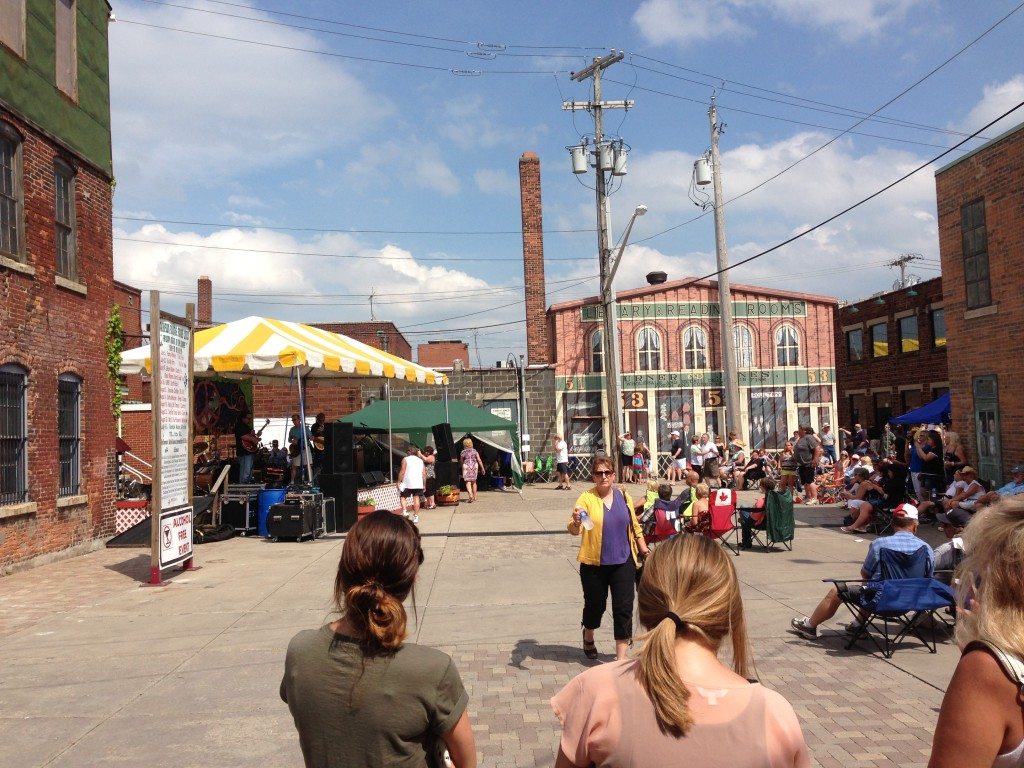 then we took gramps to lickity splits, where the kids ventured out and got bubblegum cones, after a friendly cyclist encouraged them to try it.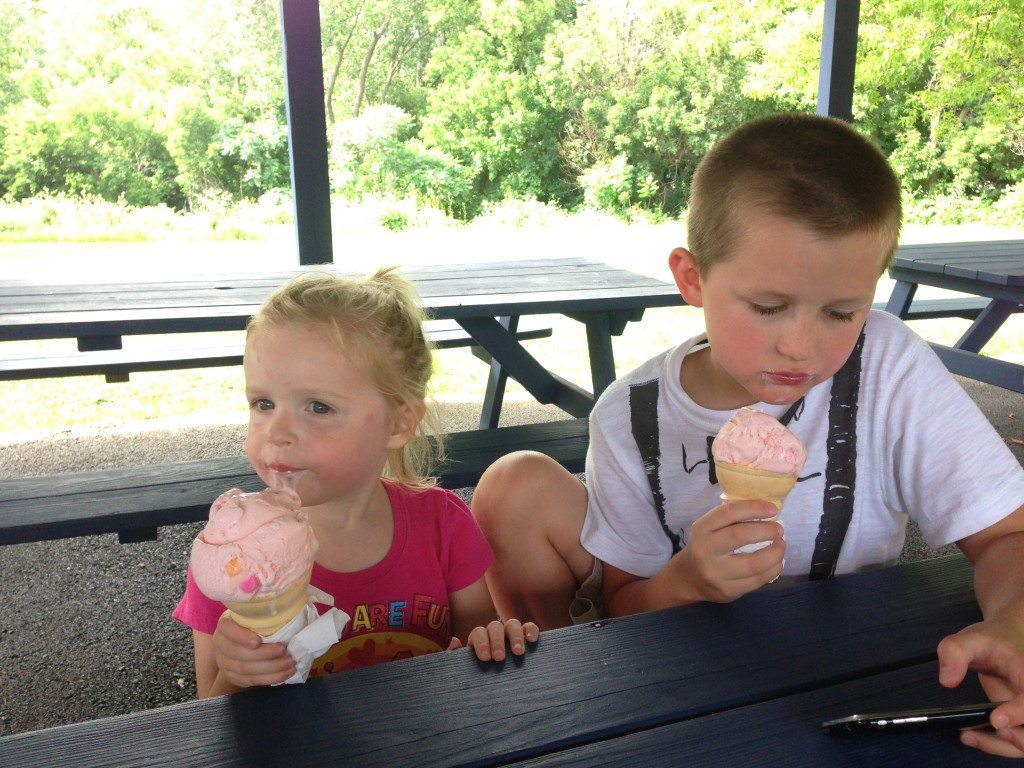 my gramps stuck with butter pecan. he's not very adventurous. 🙂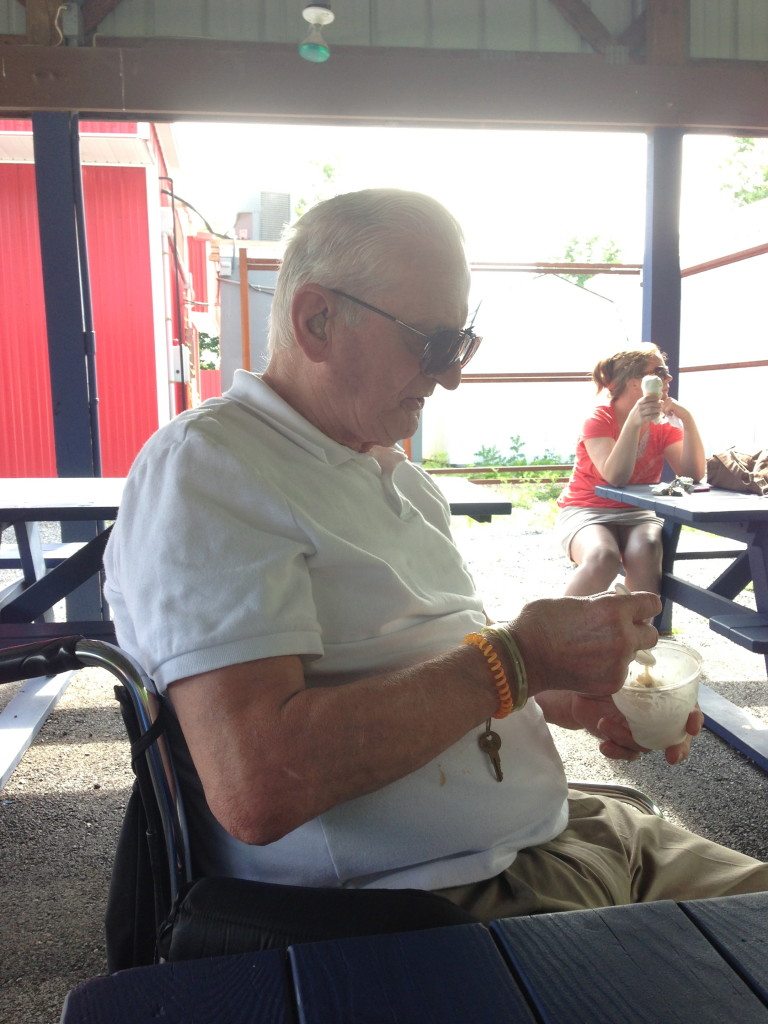 then he asked if we could drive him around town to see some old sights. we went past his childhood home, which i remember a bit from my younger years, when some of his sisters still lived there. it's across the street from his church, so we saw that too. we drove through that neighborhood and then swung around to the house that he and my grams lived in for as long as i can remember. it still looks exactly the same. made me sad and nostalgic.

we took him home, before he was late for dinner. :).
then. back to the lake. for more swimming.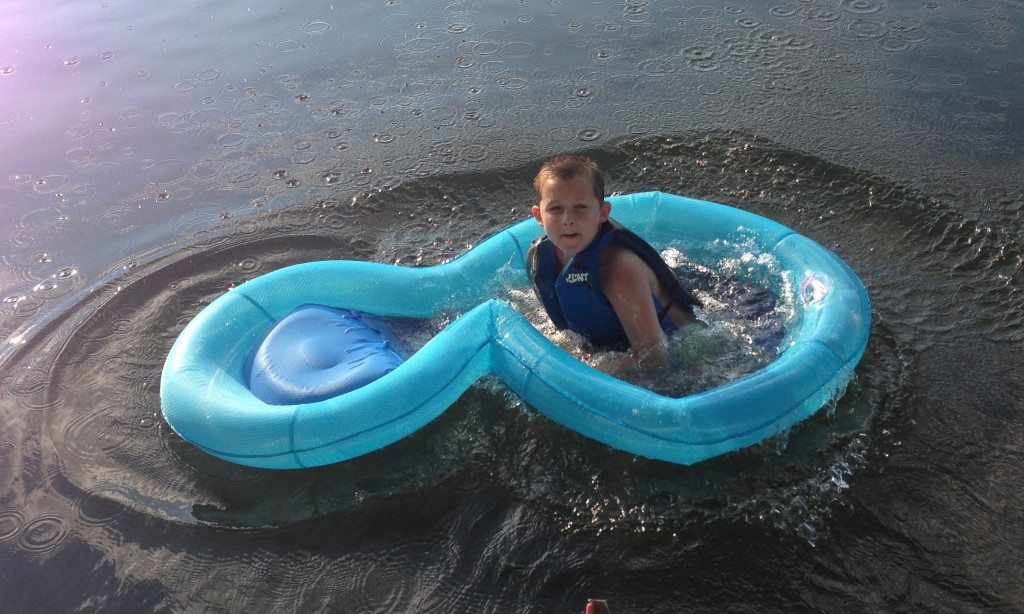 and this concludes our batavia trip. (but not our western new york trip….)