so. for the last leg of our trip, we went out to leslie's new house in angola. it's about an hour into the trip home, so it's nice to have a little jump start when we get on the road. packing a day early and having to run to the car 5000 times for something while we are there is a little annoying.
leslie's new place, aside from being actually built into a hill like a bunker or a hobbit house, is on a massive amount of land. eric rigged up eliot's hot wheels four wheeler so it goes about twice as fast. the kids had a blast. eliot drives like a maniac. anna was a little more cautious. isaac weighs enough that he slowed it down quite a bit.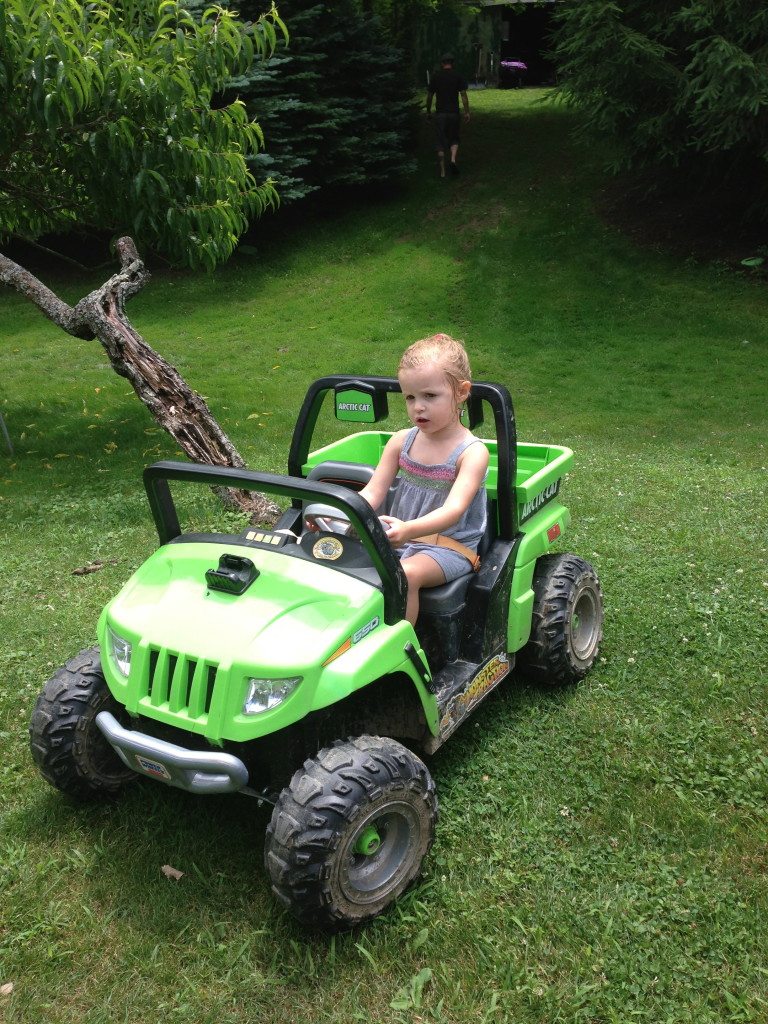 the big bounce house pool combo was a huge hit.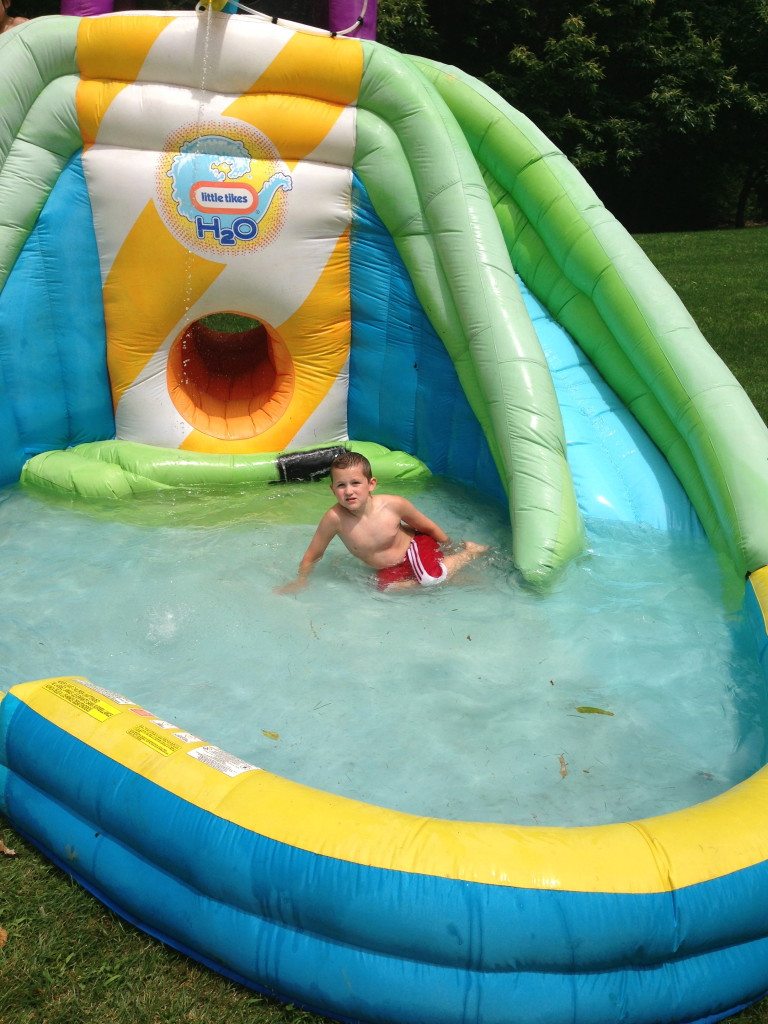 naked girls sharing some goldfish. leslie looks so happy. (also, please note, that leslie's house is under that hill behind them).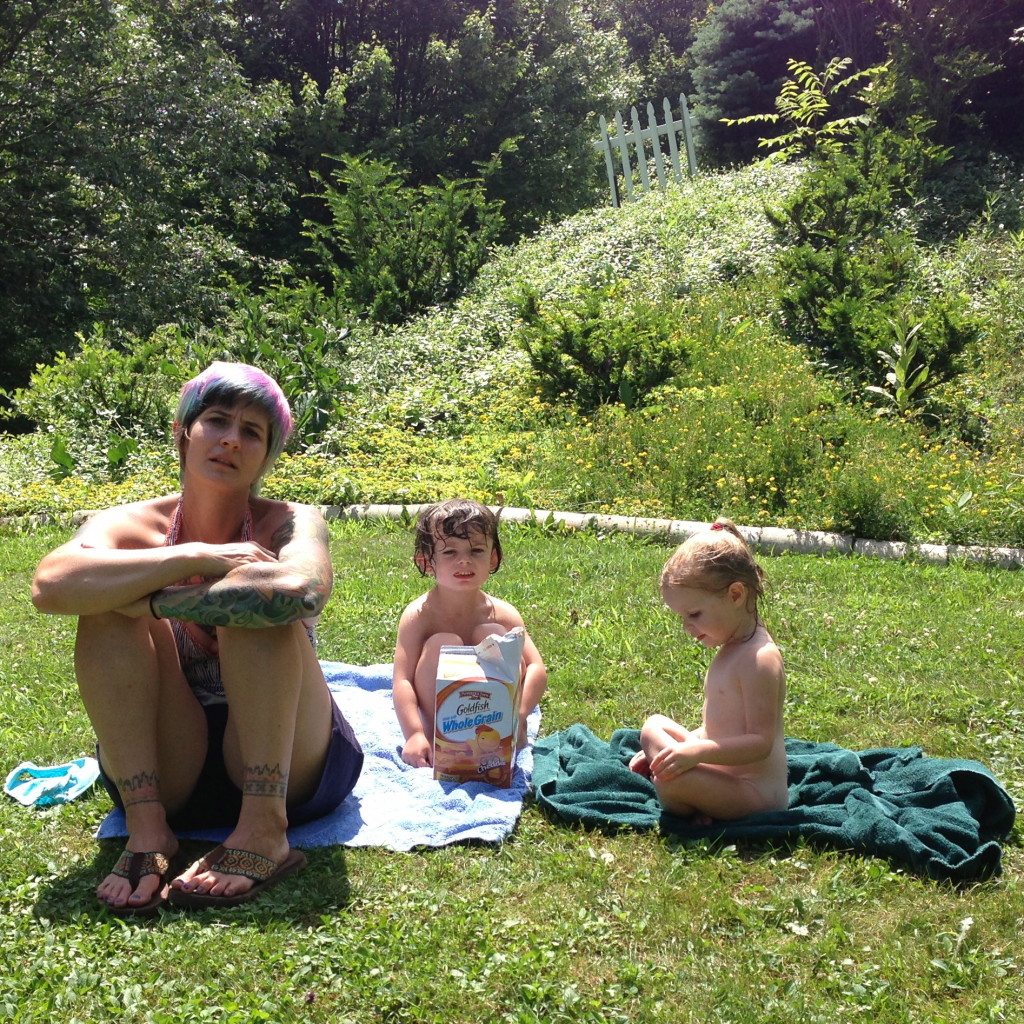 there's a pond. it's loaded with catfish. the kids tried to catch them, but mostly ended up with tadpoles.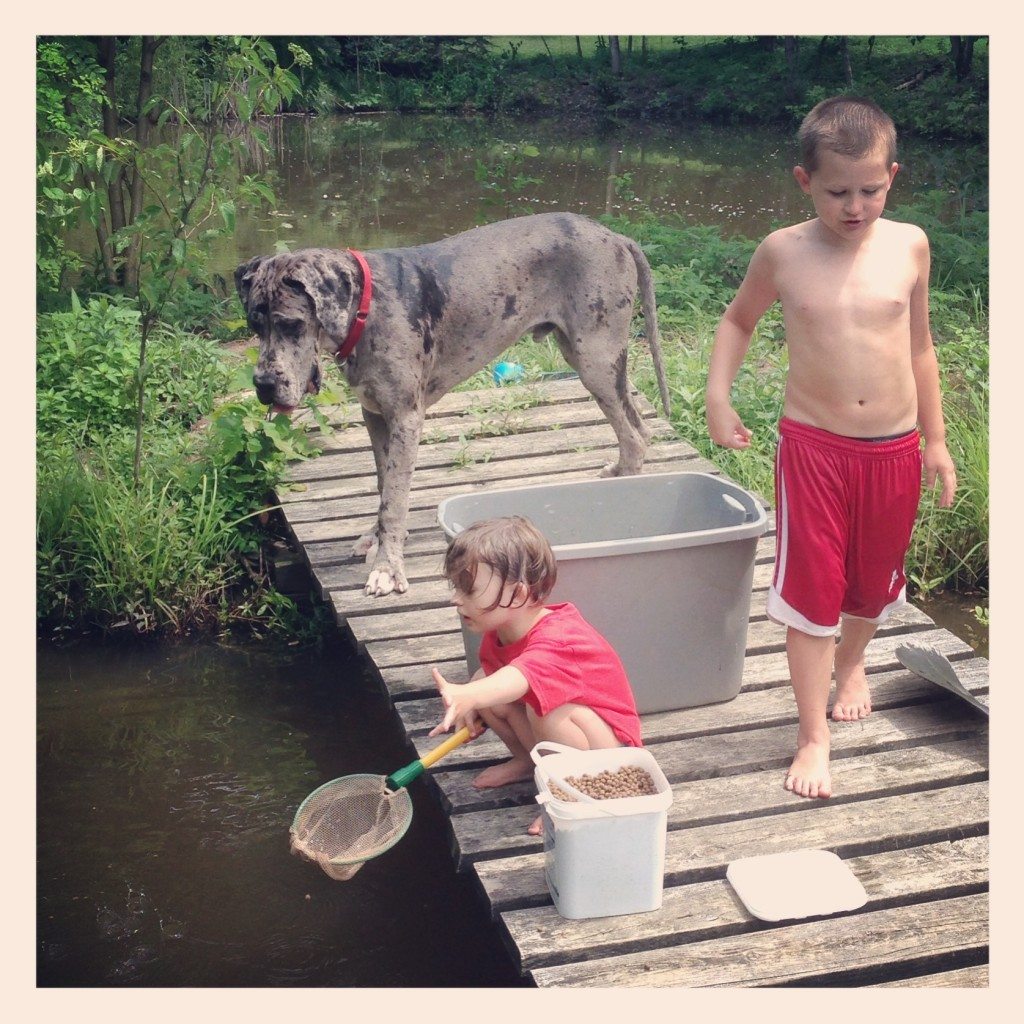 then there was eating. ribs. corn. potatoes. there was other stuff too, but i didn't plan to save any room for it.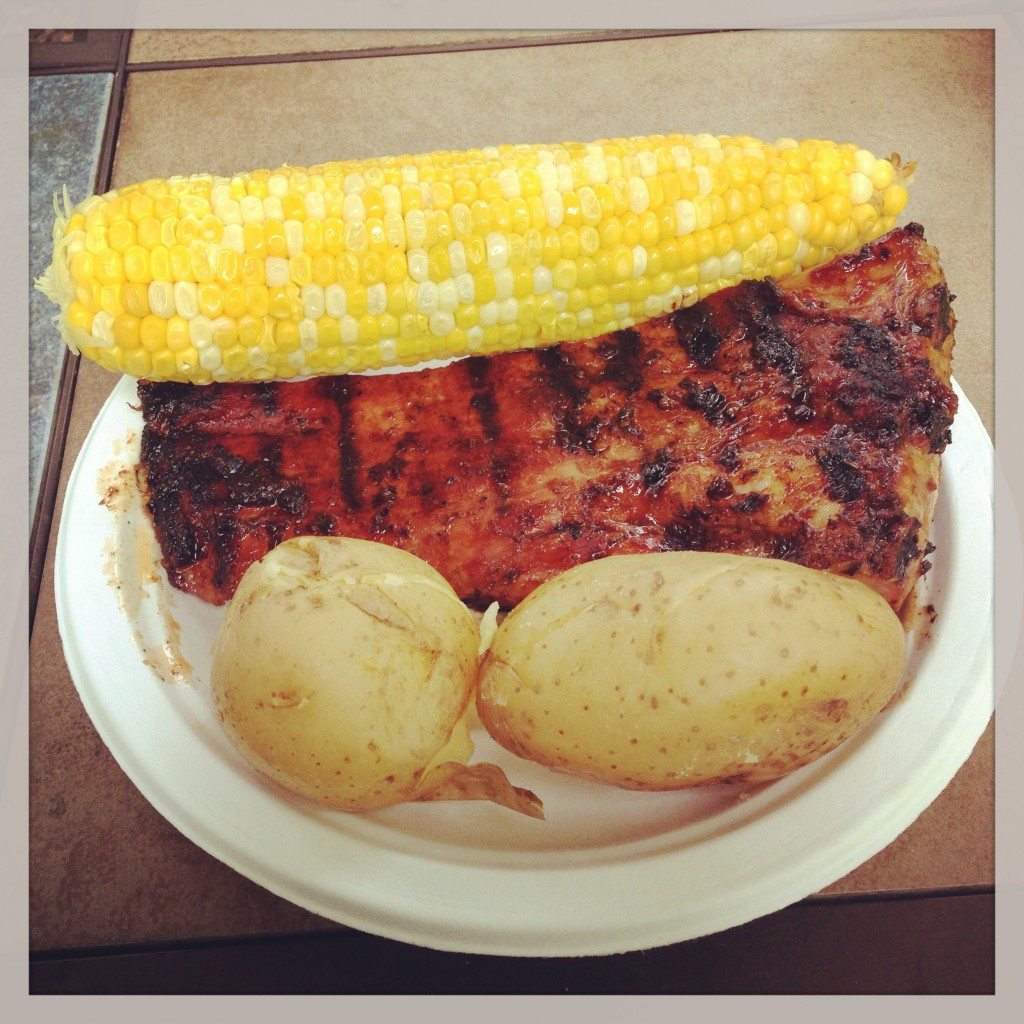 then. off to the creek. my kids were way less whiny than i anticipated. i think they even enjoyed it.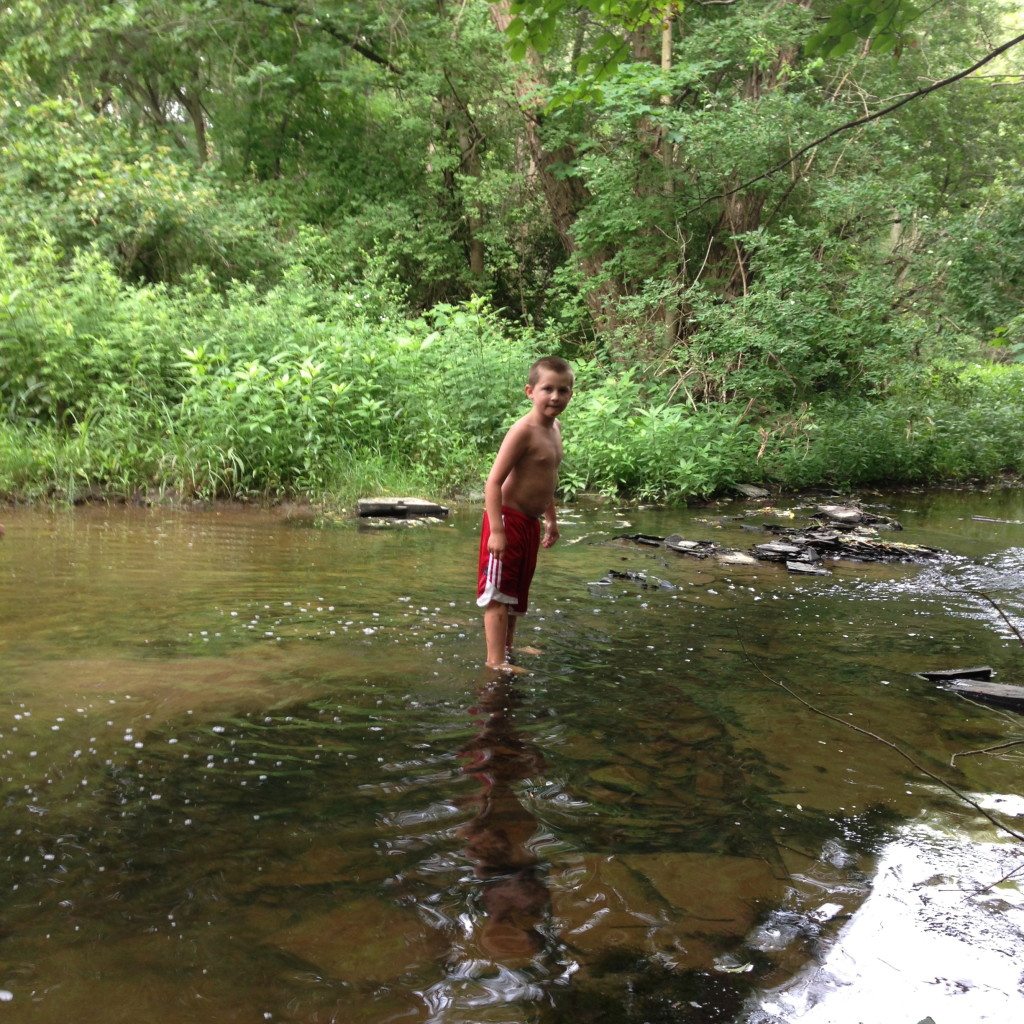 we hunted for crayfish and frogs and salamanders.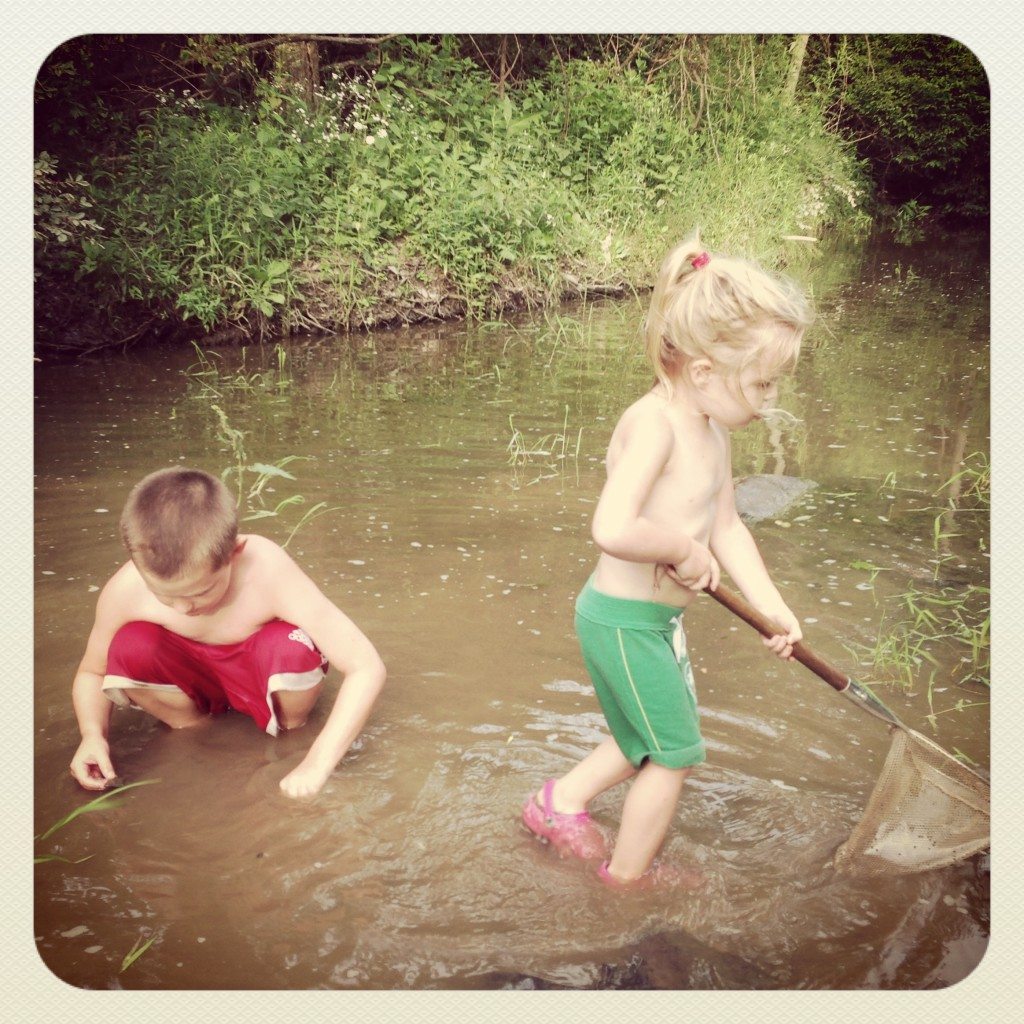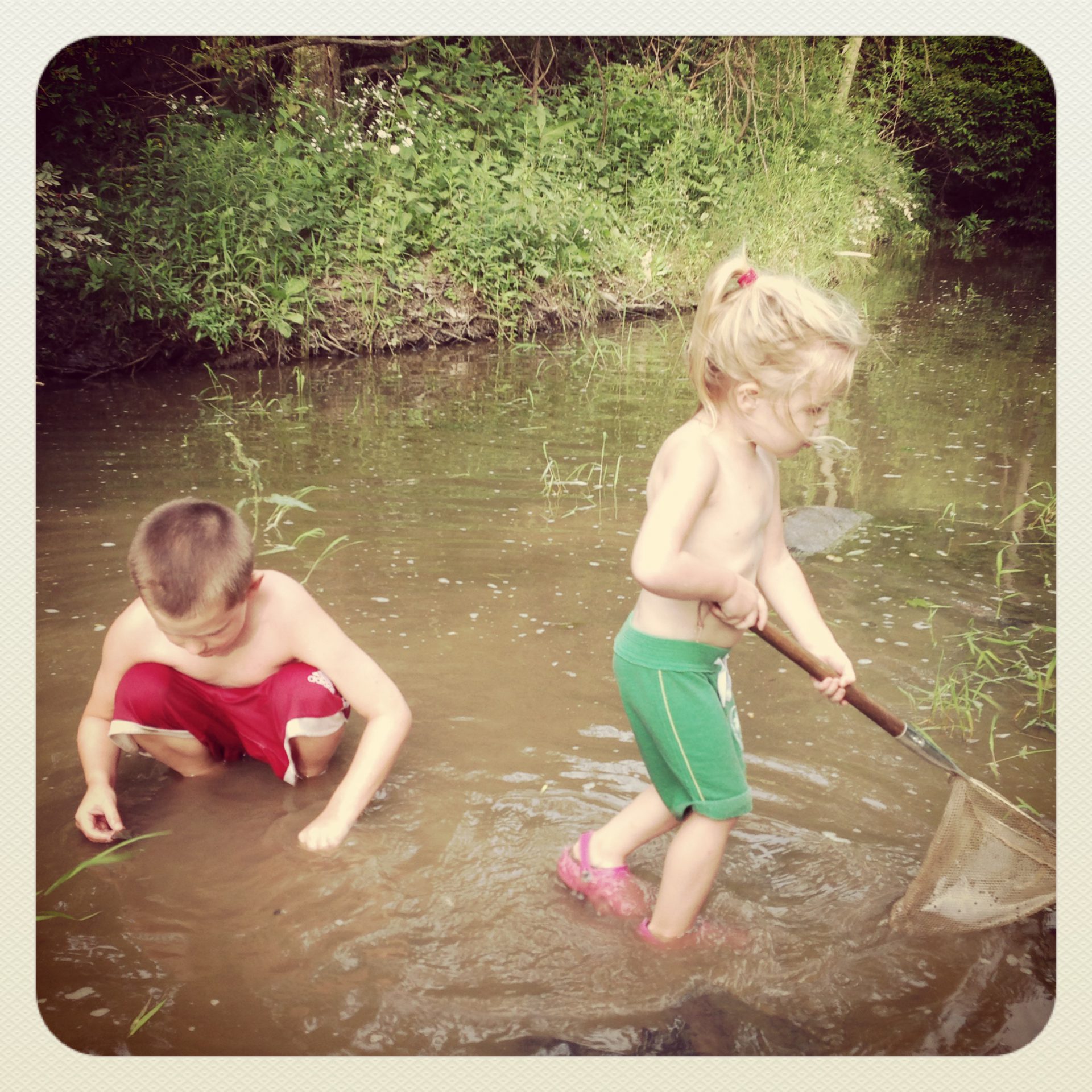 isaac caught a frog with his bare hands and was surprisingly gentle and even more surprisingly not freaked out.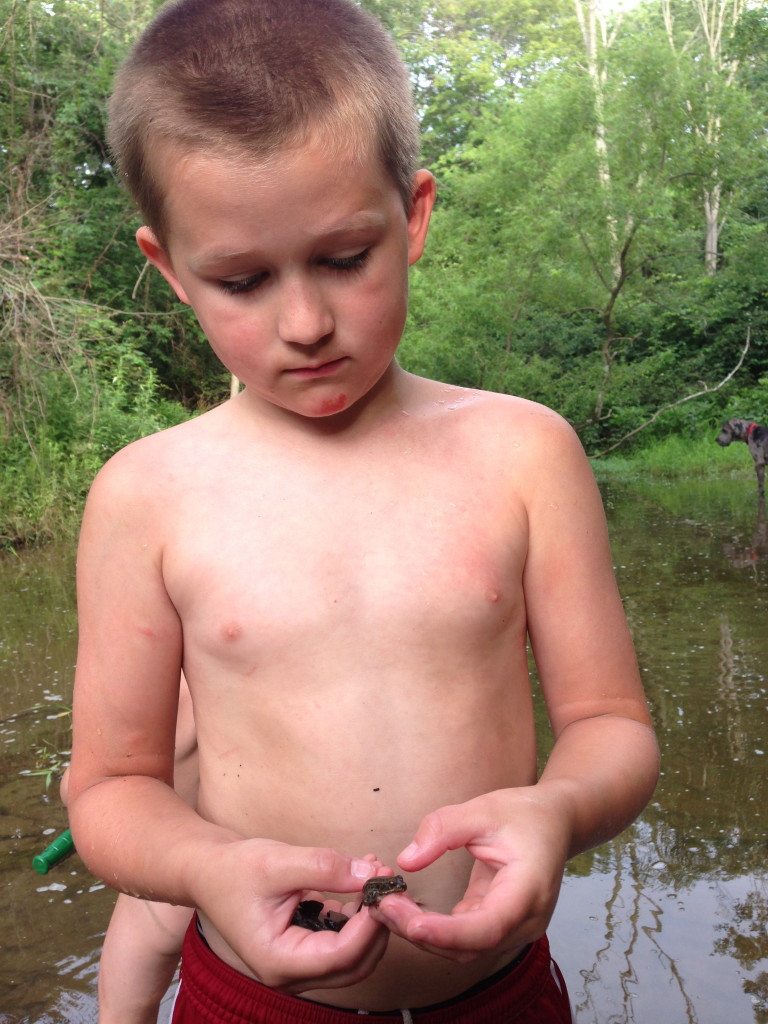 jake caught the only salamander of the day.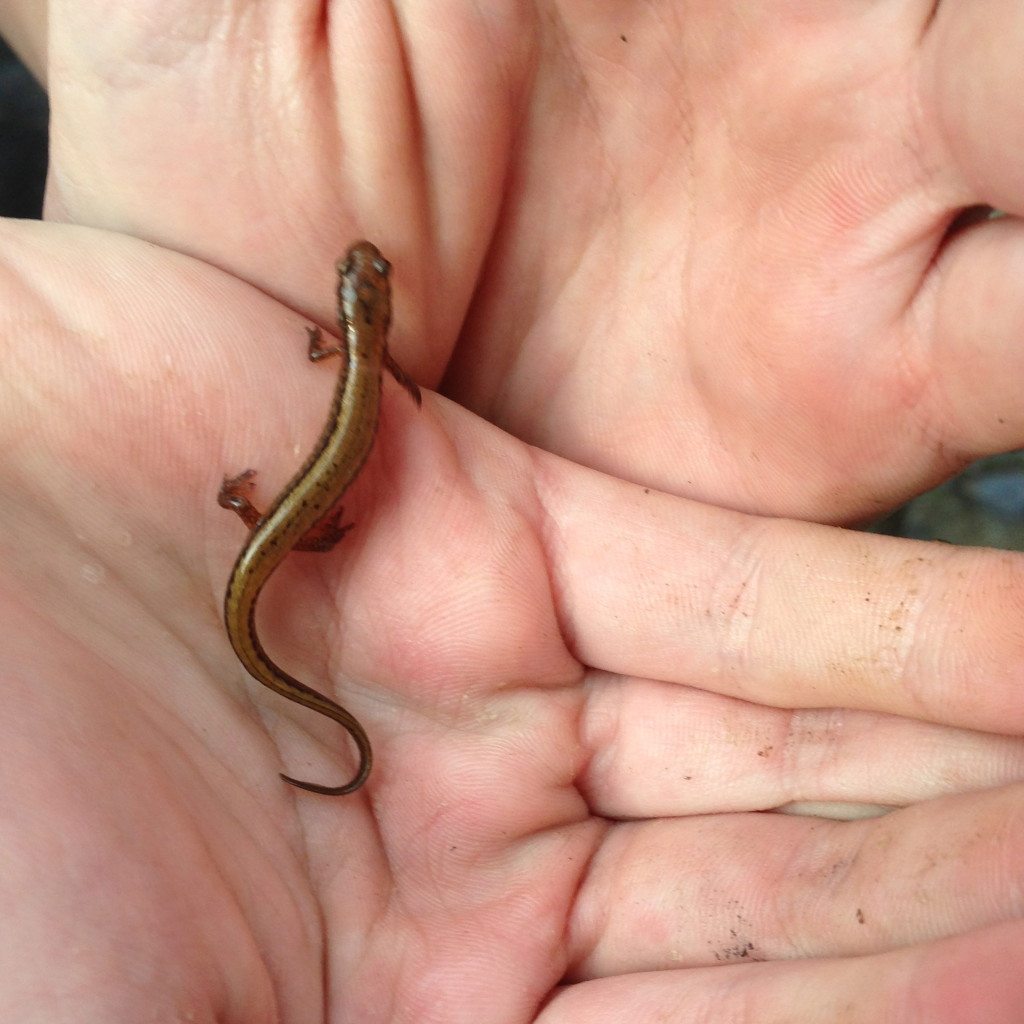 the big boys spent the day riding the four wheeler as fast as they could, but jake agreed to slow down and take the kids for a ride.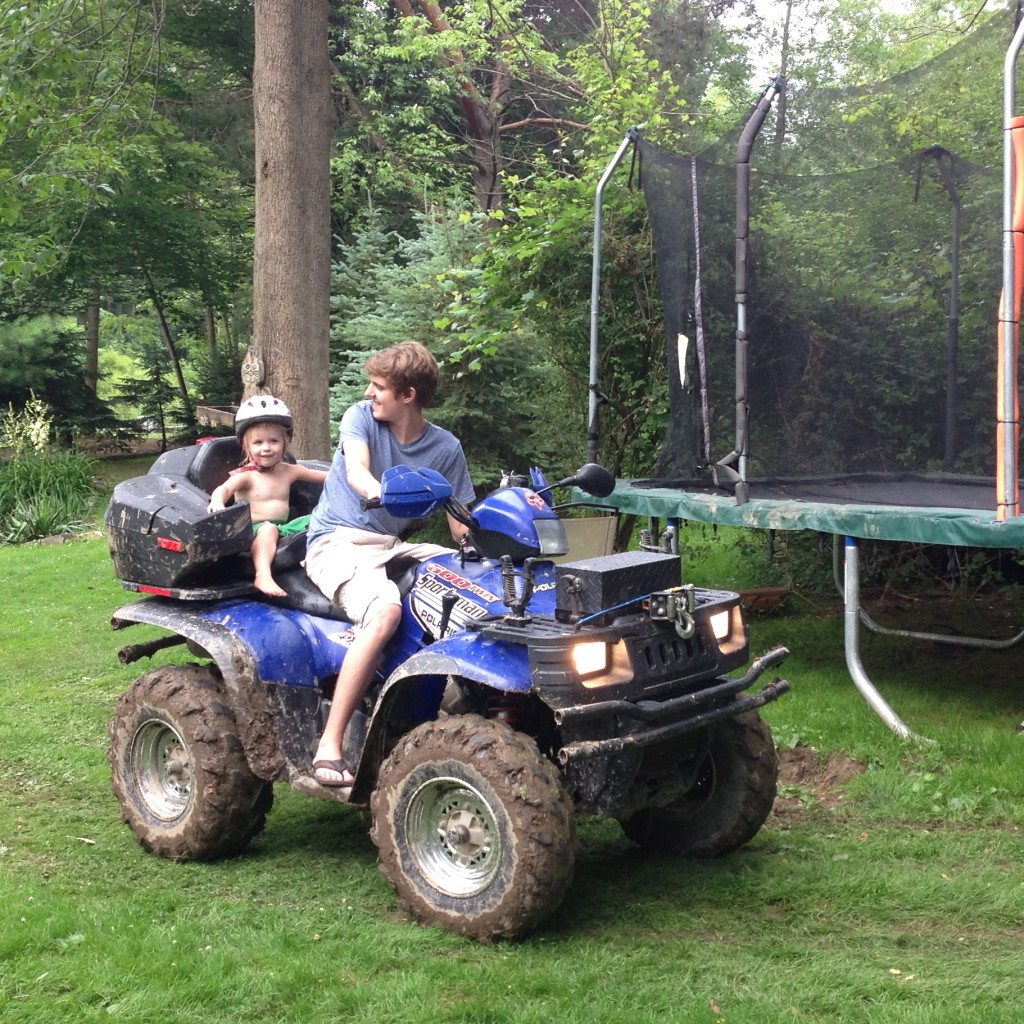 we ended the day by throwing all the dirty rugrats in a giant tub and washing off all the dirt, grime, bug spray, etc.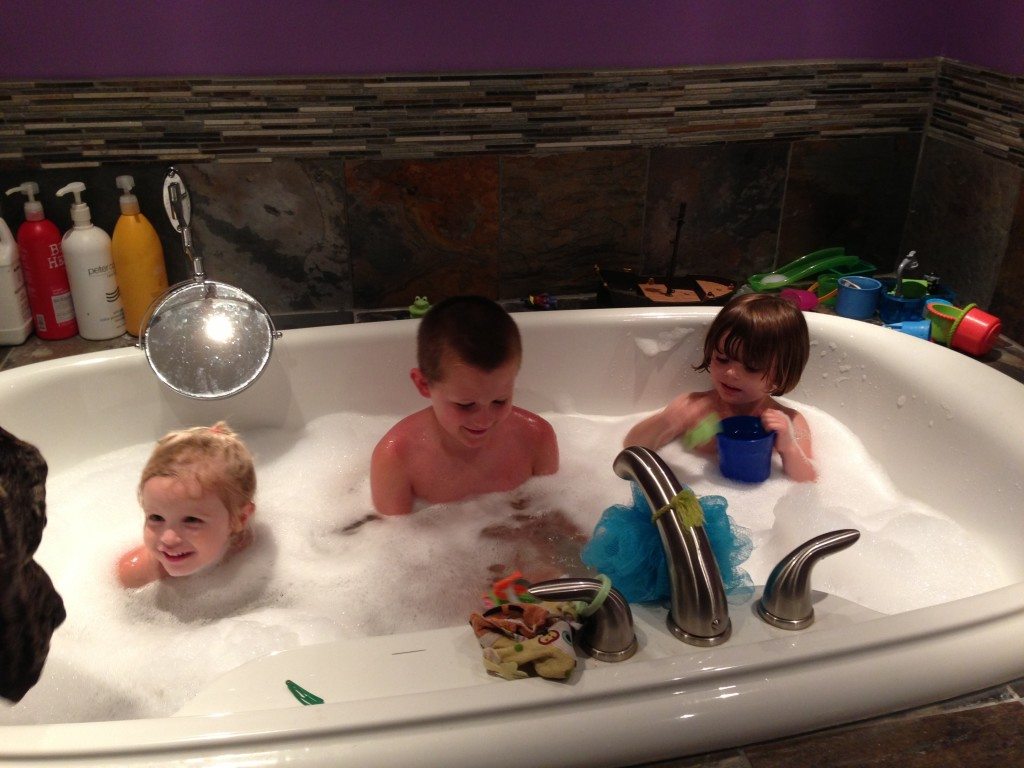 and then. bed. a nice cozy non-air-filled bed.
when we woke up, we made the long journey back to north carolina. it was a little sad to think that it might be another year before we go back out, given my being pregnant and all… i should have had that beef on weck after all.