we've been on vacation for a good chunk of the summer so far. well. just the beach and batavia. but it seems like a lot. anyhow… here's what's been going on when we haven't been traveling…
we signed up for free weekday bowling with amf. we've only been once, with our pals, the pattisalls, but it was free, so we've already got our money's worth. 🙂 also, bowling alley lighting is the worst, so there was no good pics.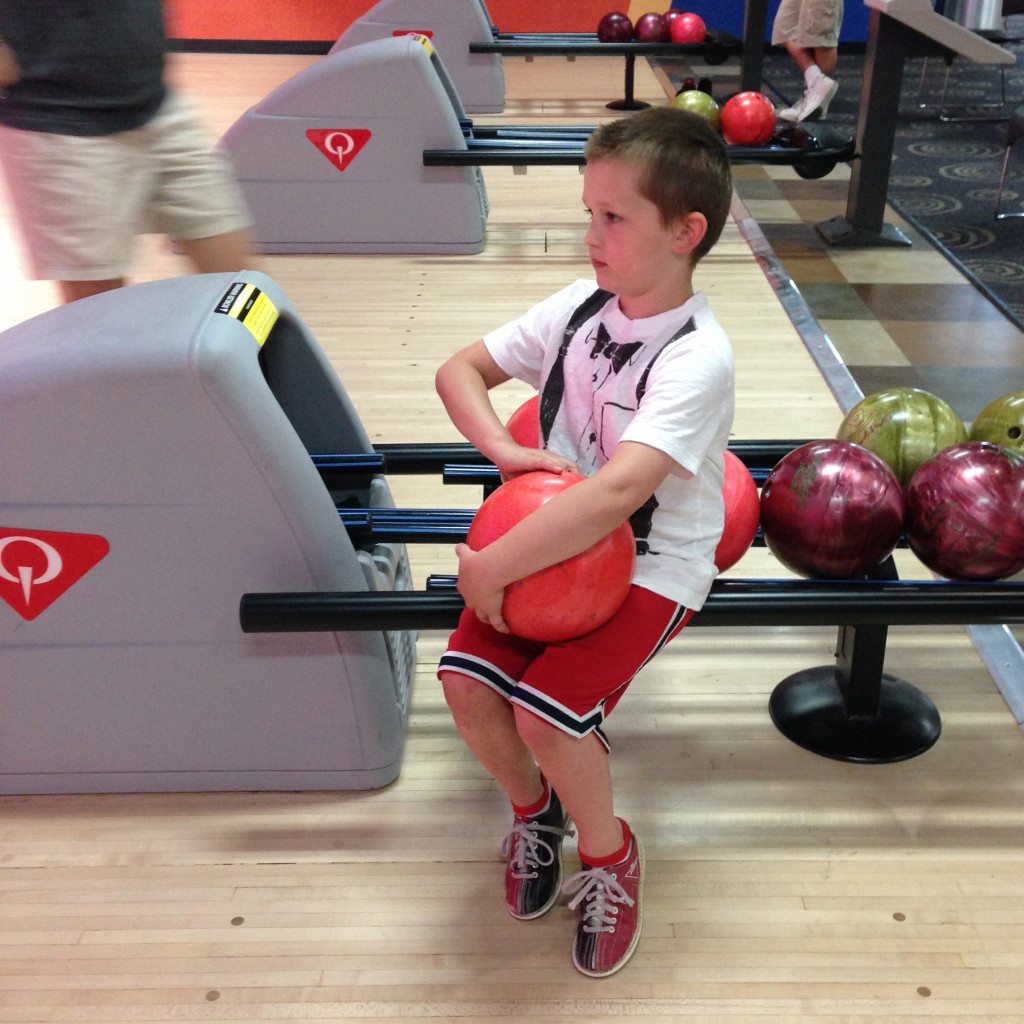 anna uses the ramp and don't even bother trying to help her, because she's got it under control.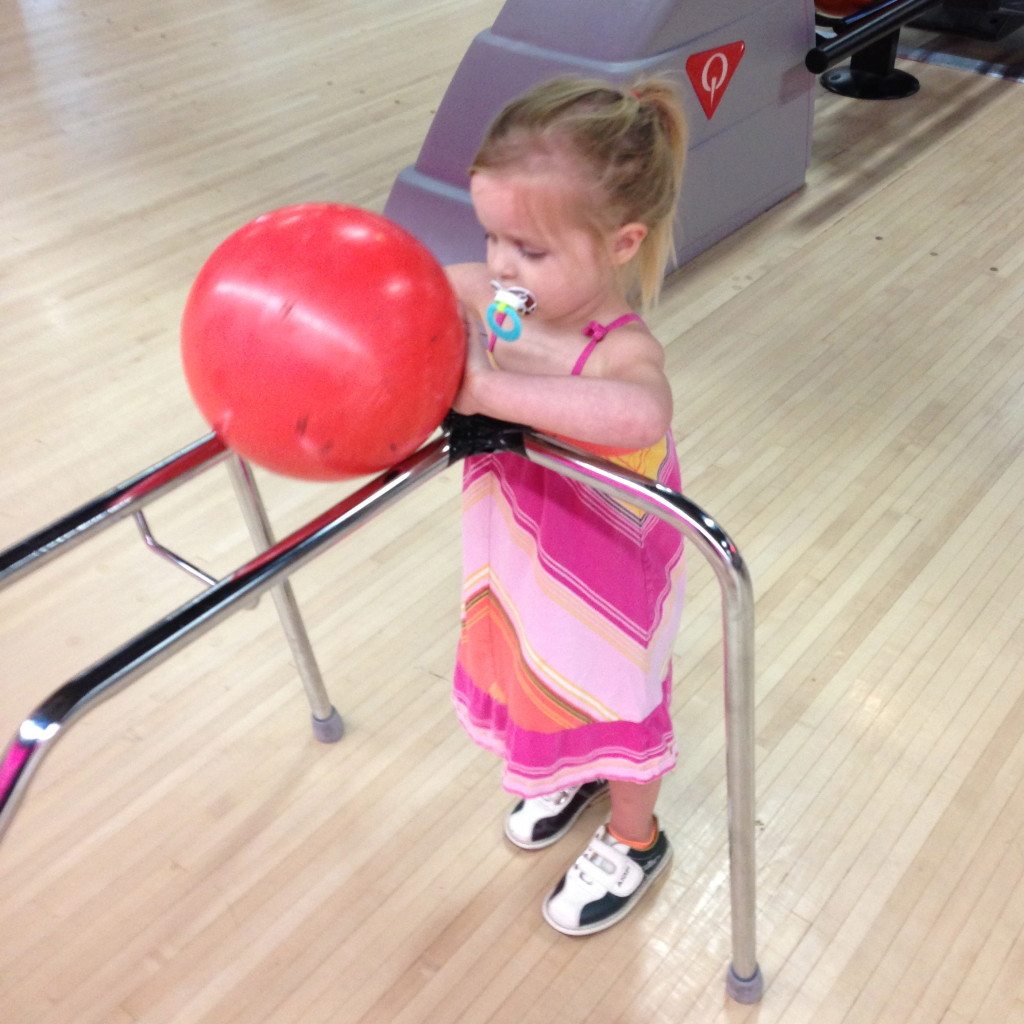 isaac had a little stretch of complaining about stomach aches and then getting panicky and then making himself throw up. we got a little concerned after about the 4th day and took him to the doc. he had an x-ray, revealing a bit of, well, constipation. the doctor told him to eat more fruits and veggies and drink more water and he has taken that advice very seriously. best $25 i've ever spent.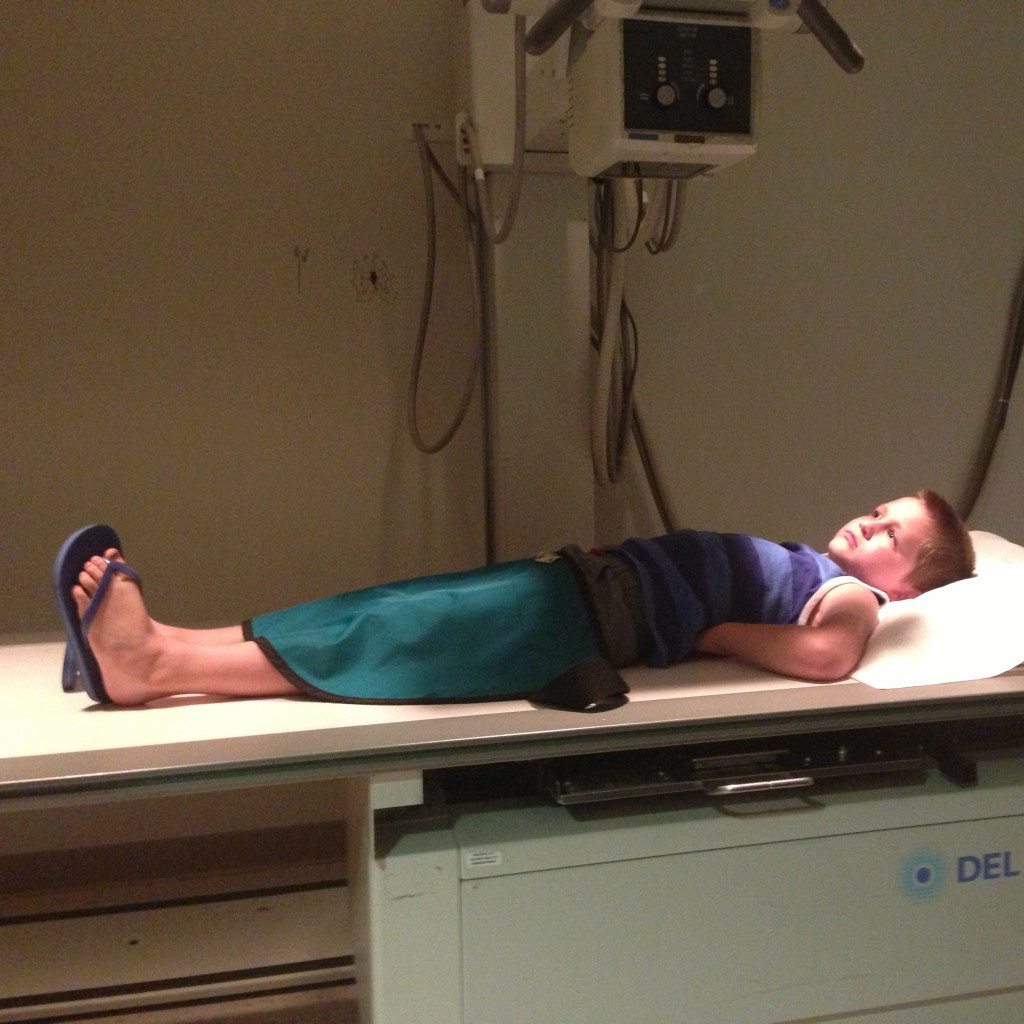 i had an early glucose test to see if i'm in gestational diabetes range. love the red koolaid. (i must have passed because i haven't heard back. thank goodness. the three hour one is the worst!!)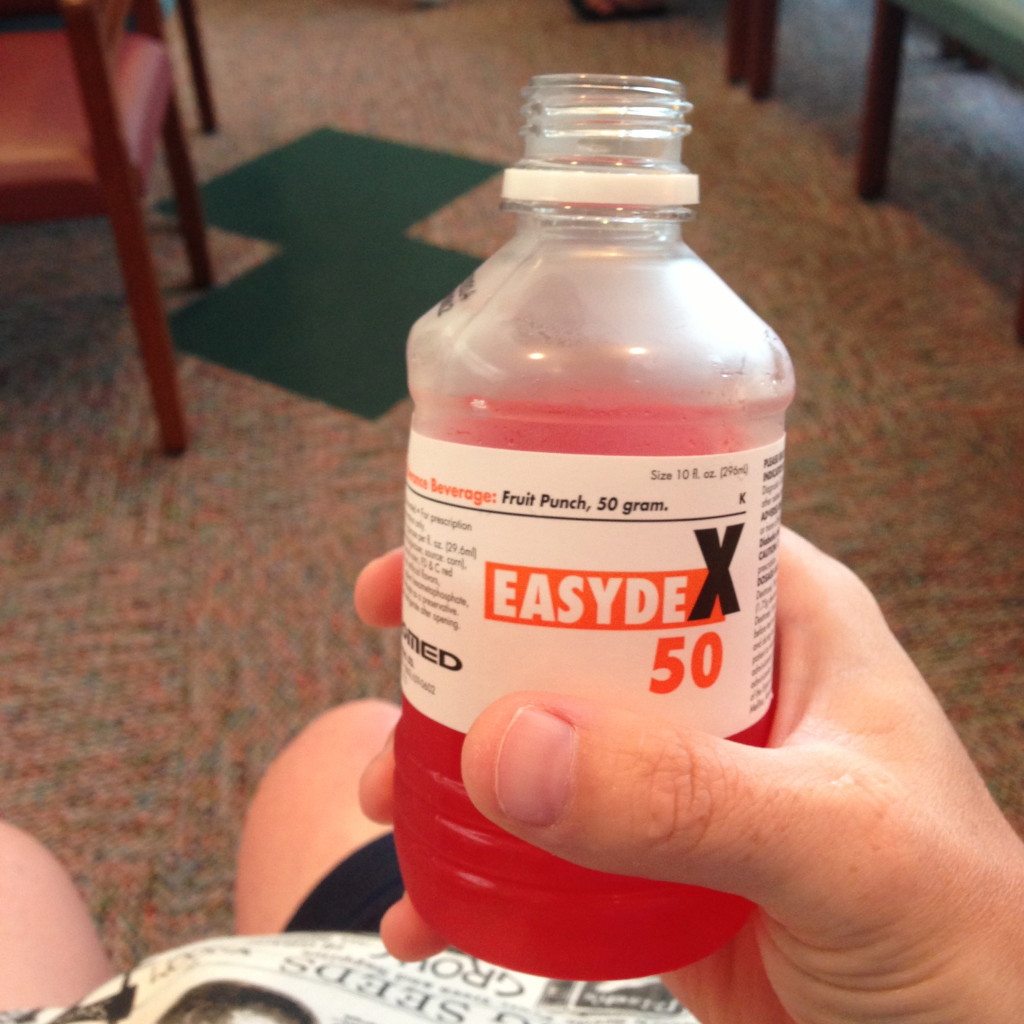 we went to bolton pool with our friends the lambeths and boones. the splash pad is a hit.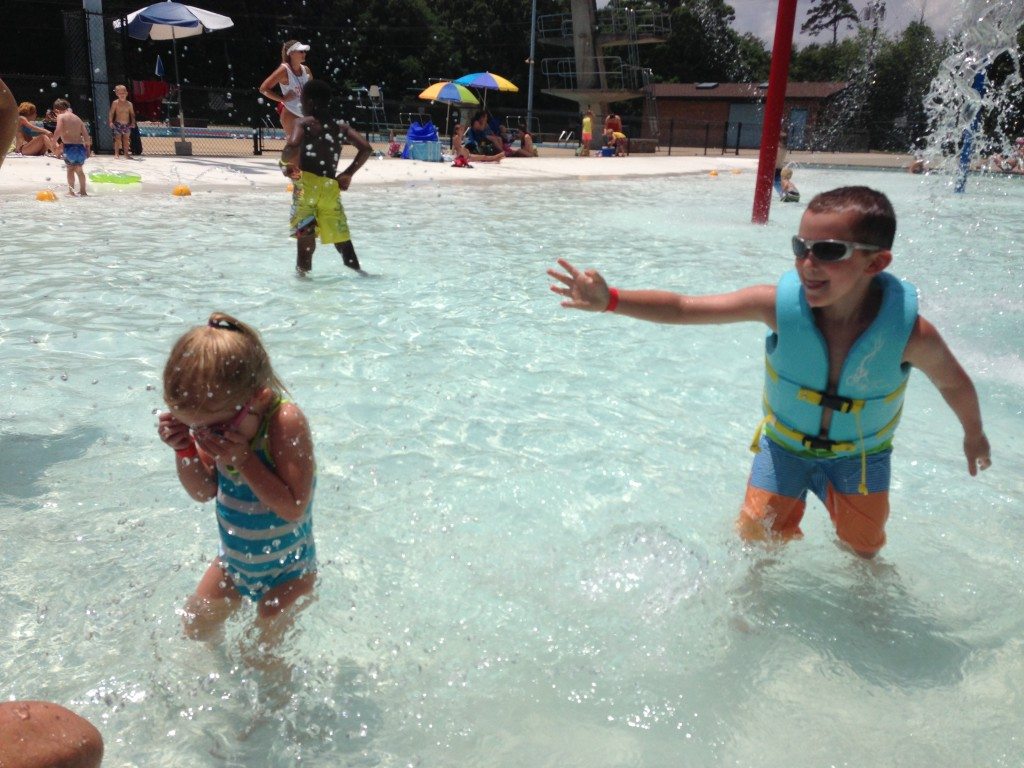 hanging with the girls.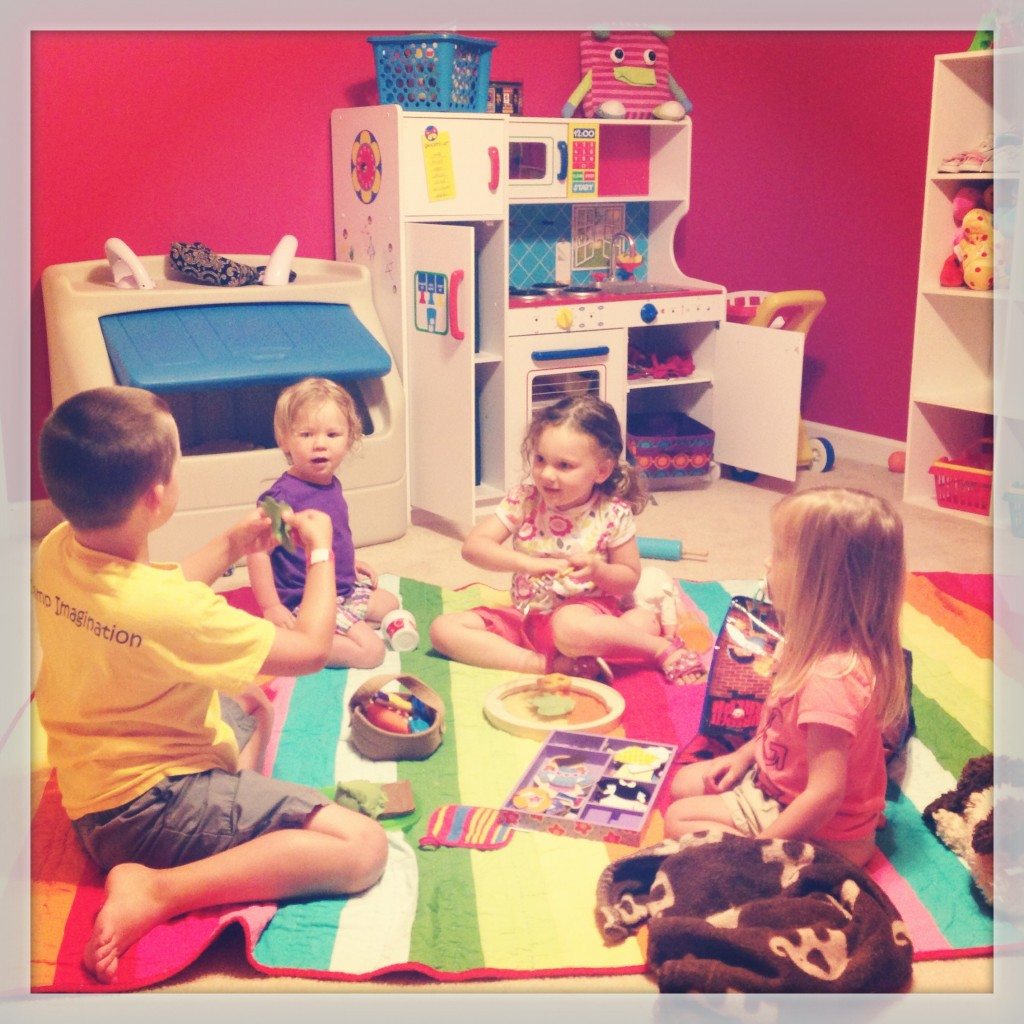 the baby chickens are growing and growing. i think we know which might be roosters, but we're waiting to be 100% sure. this one seems to be a hen. and it's my favorite.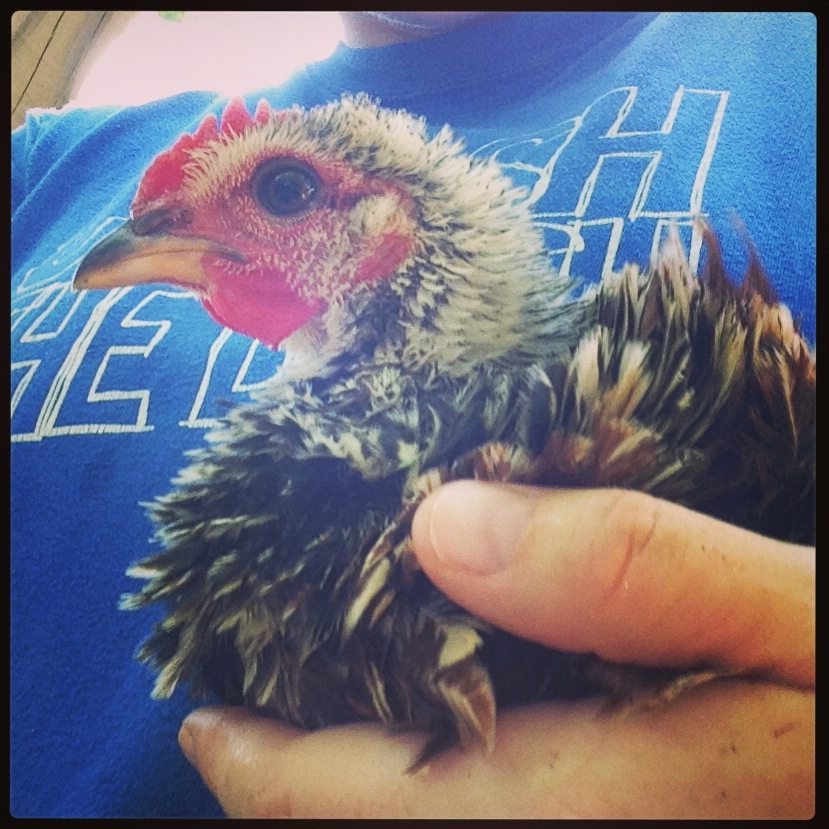 anna the artist.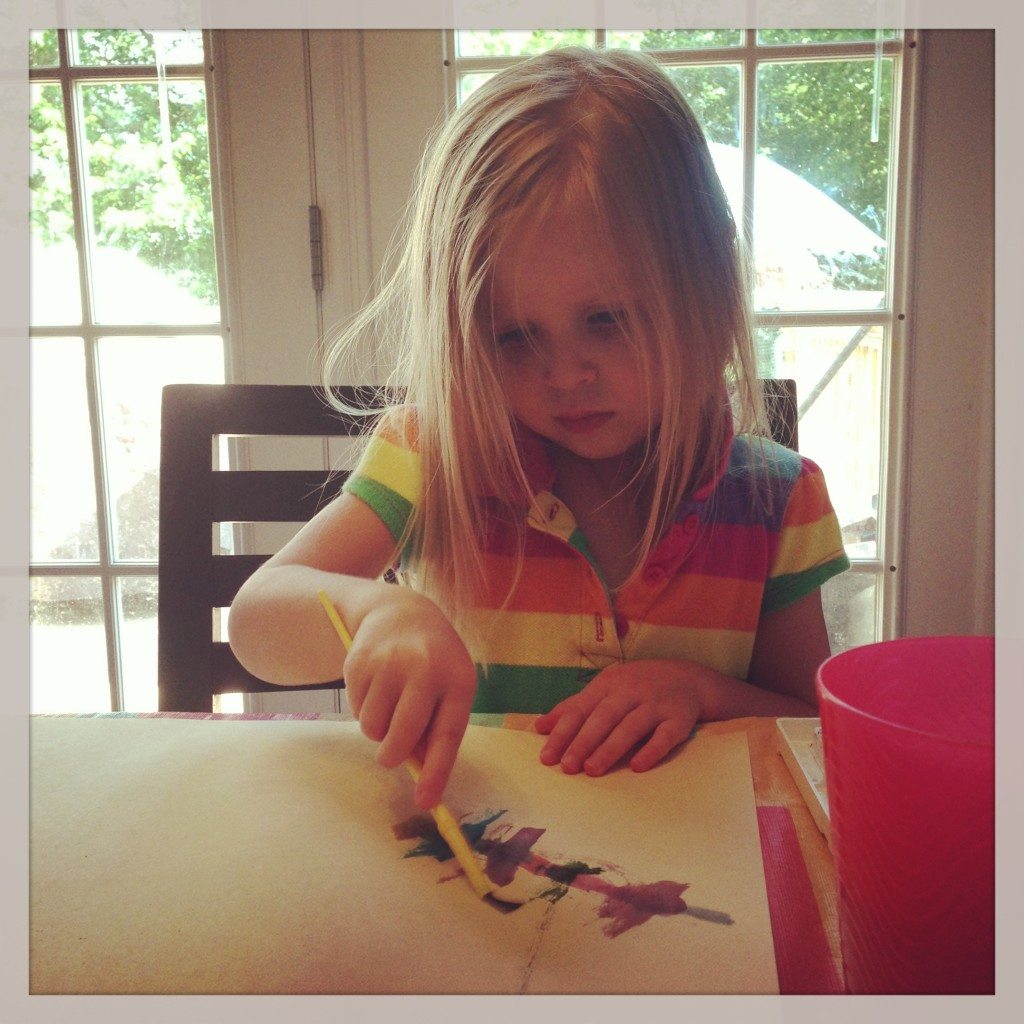 one morning, isaac came down WAAAAAAAY early. i asked him if he would make me some coffee, and he did. in a wine glass. because we are classy around here. and he was quite proud.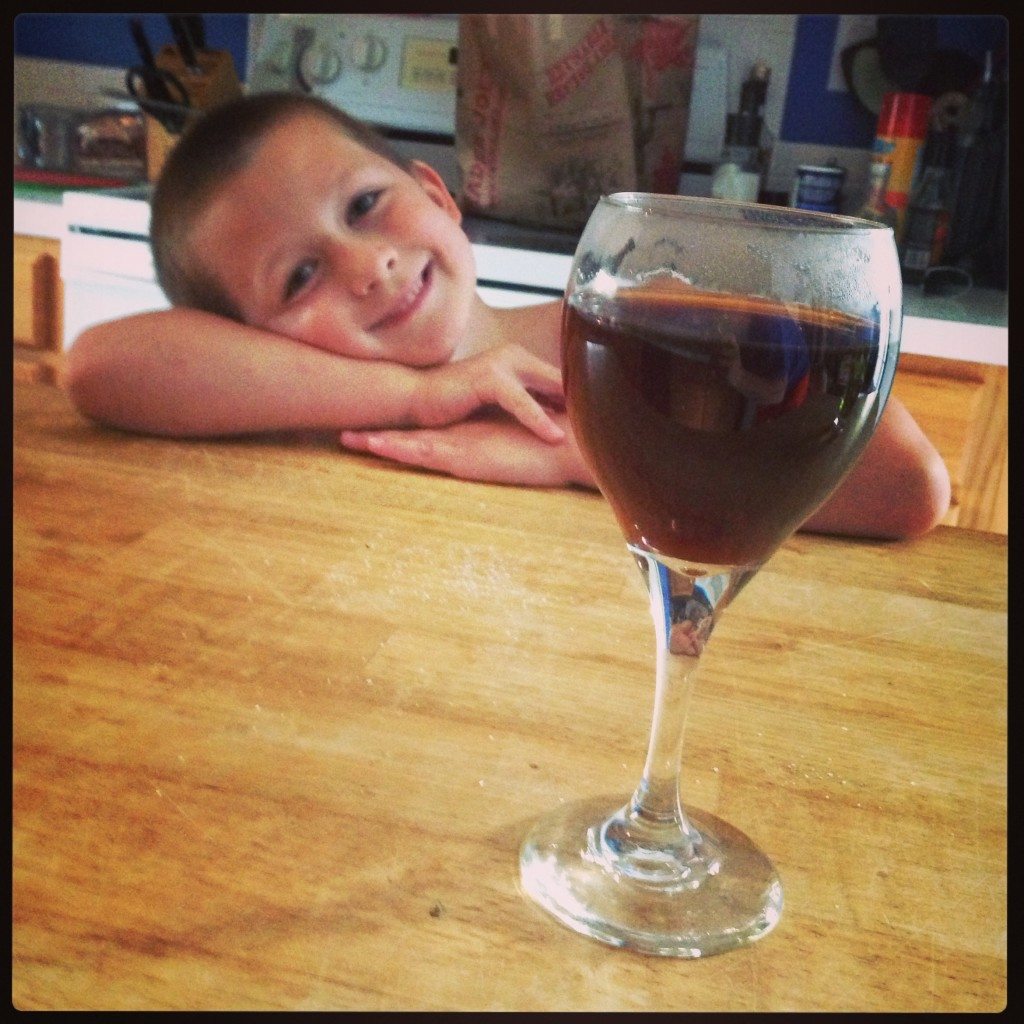 making our own pizza is on our summer to do list. an easy task since my kids aren't too big on toppings.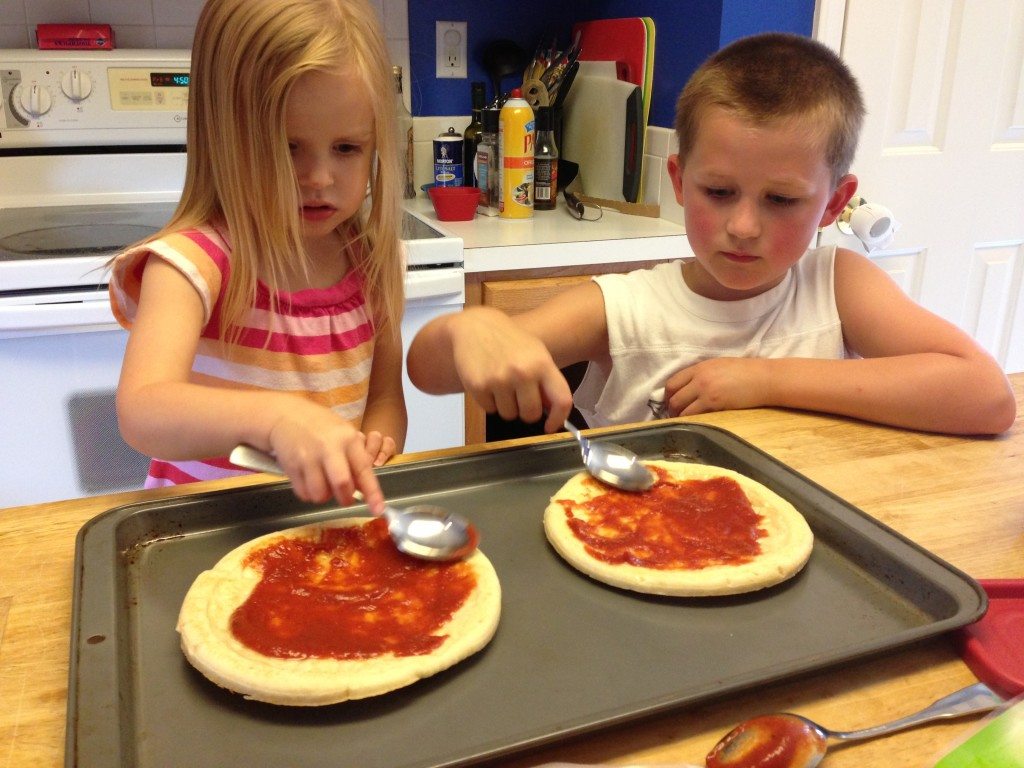 cheese for ike and pepporoni and black olives for the girl.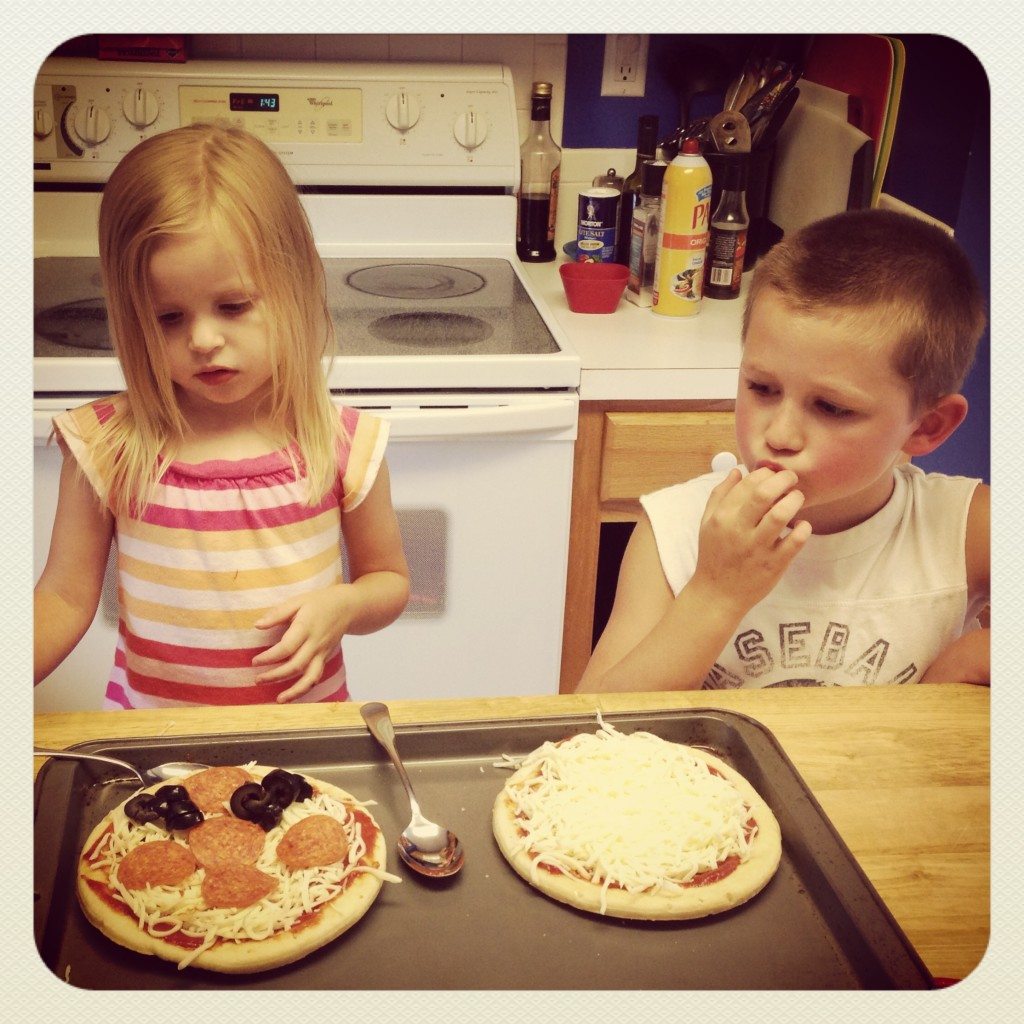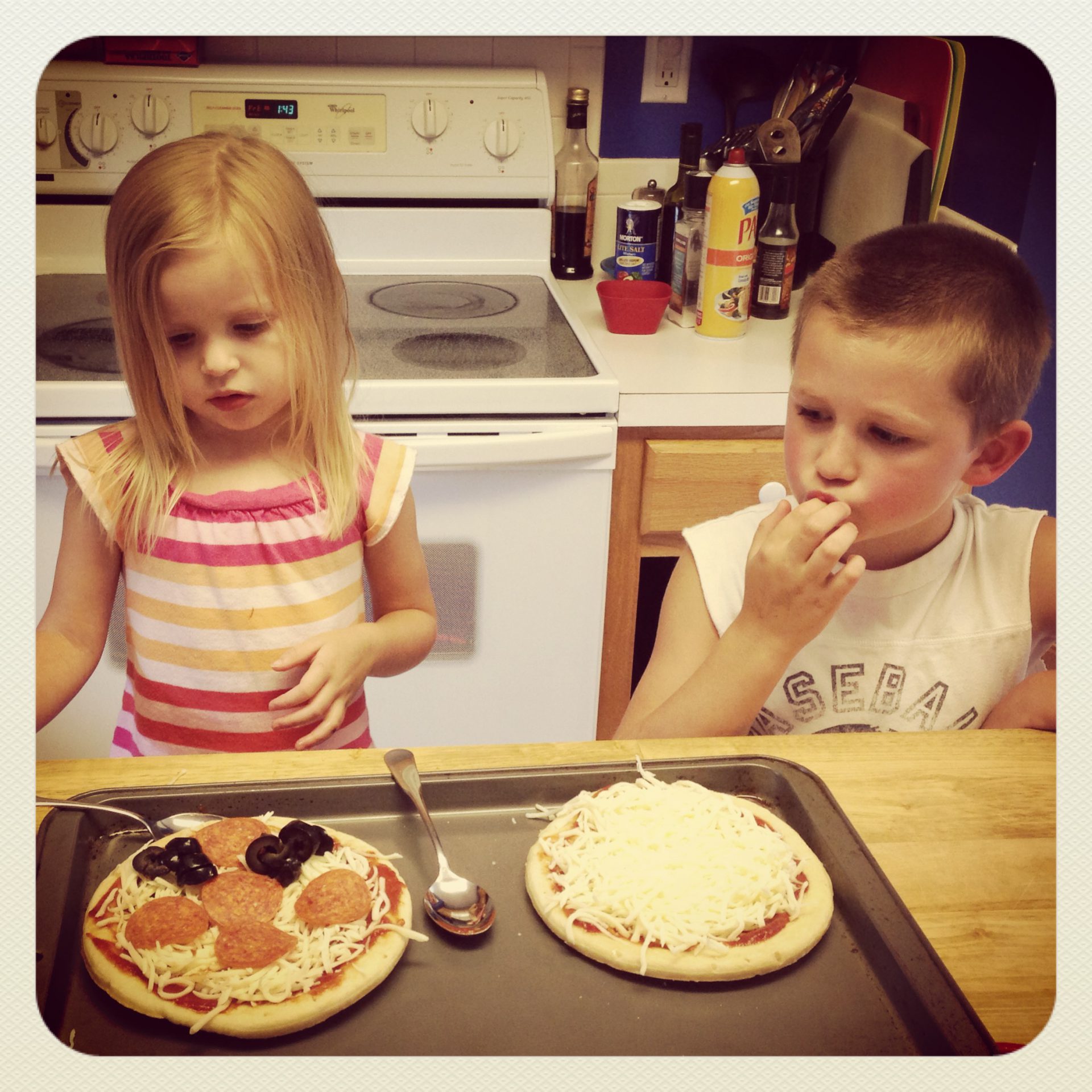 we also had going to the movies on our to do list. so, off we rolled to the matinee of despicable me 2. it was anna's first movie and she loved it. i think she got a little uncomfortable in the plastic chair that helps keep little people from being swallowed up by the folding seats.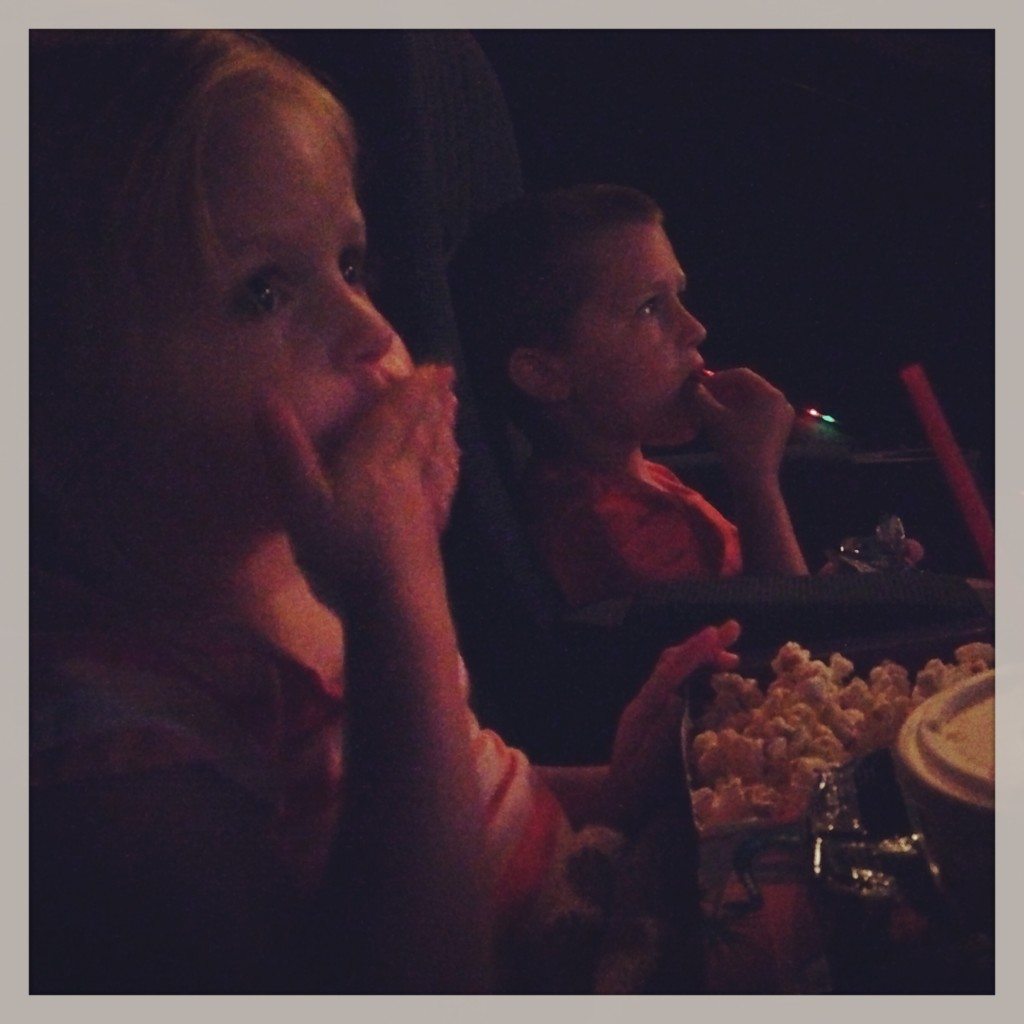 oh, the garden. bugs have invaded one of my zuchinis and my only summer squash. sad. my tomatoes and peppers seem to just not really want to grow. but, i planted one butternut squash (which i've rarely had any luck with) and that sucker is taking over the garden. exciting. because i love butternut squash.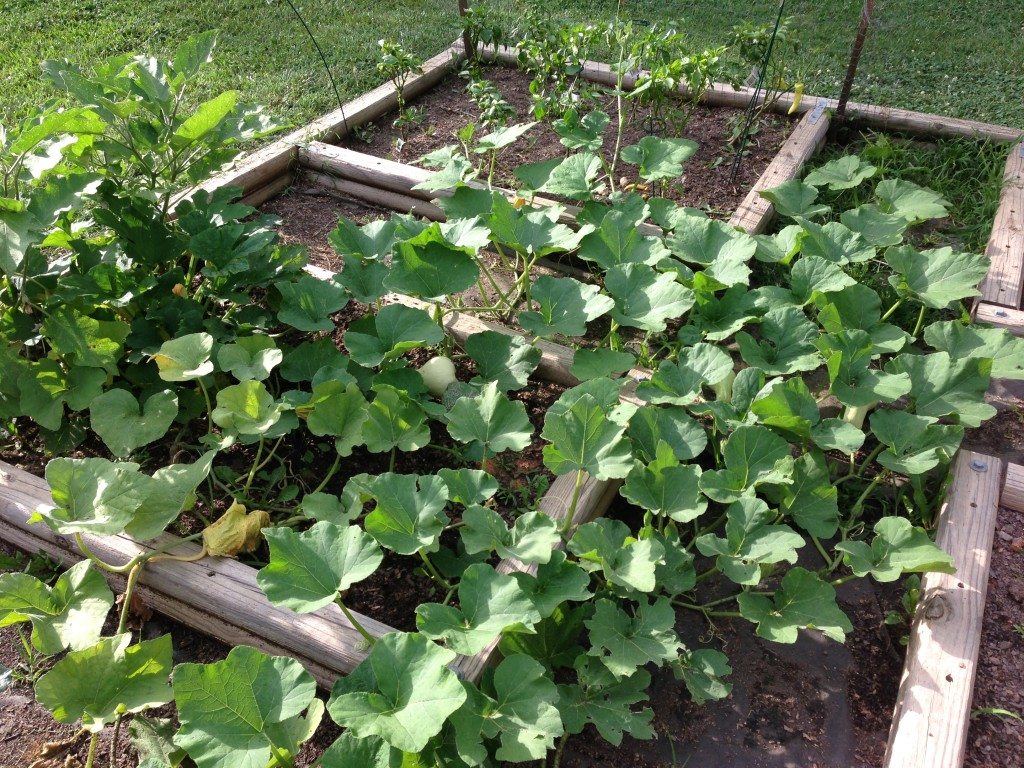 the chickens love anna who gladly plucks things from the garden and gives them to the chickens.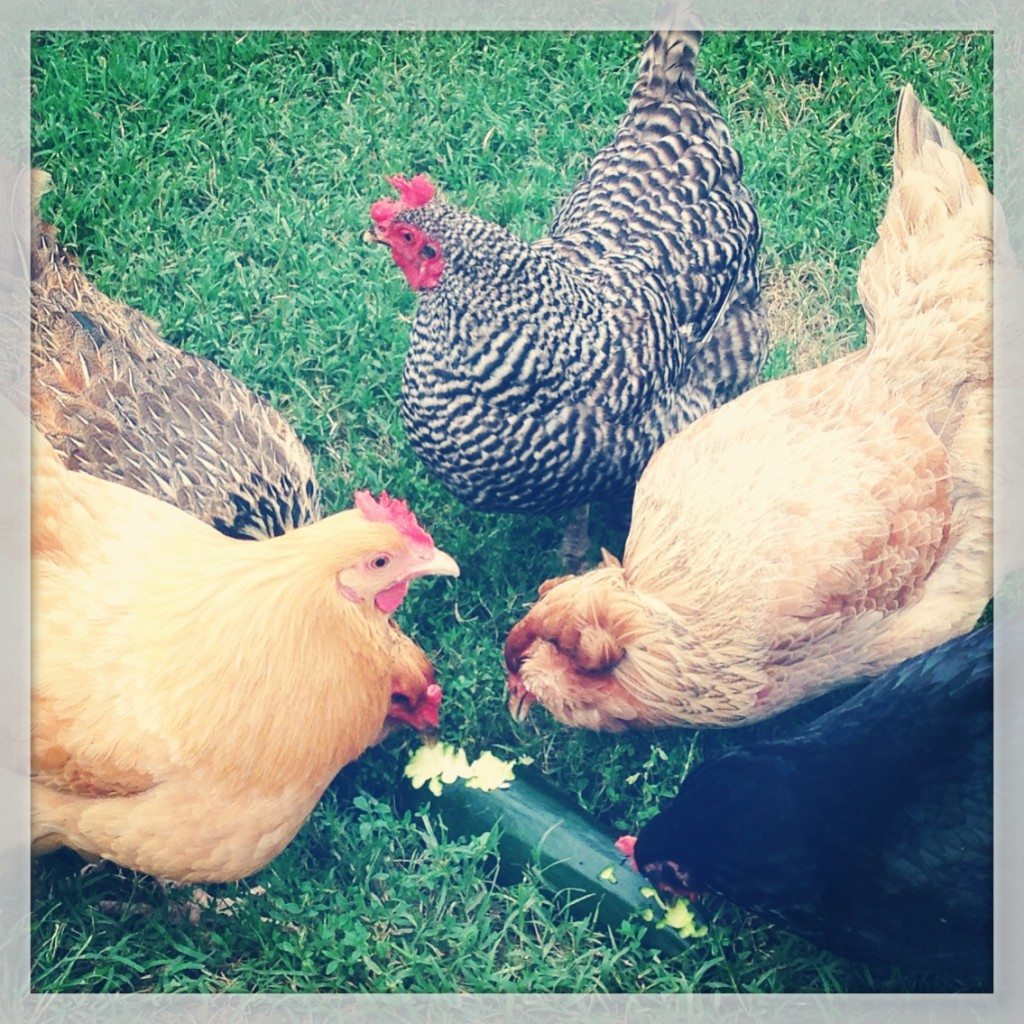 and. rapunzel.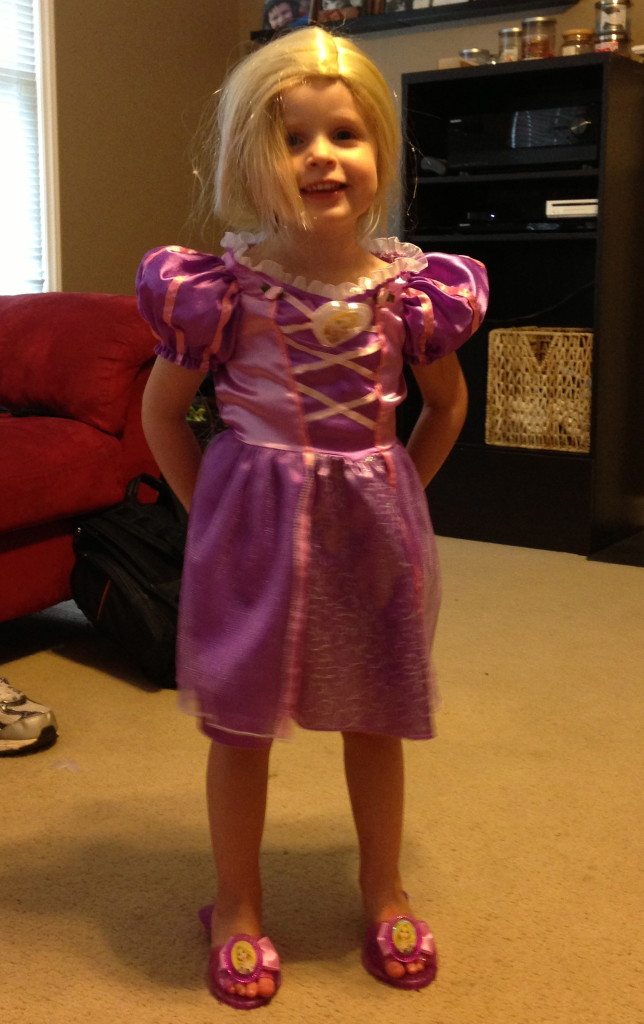 in quilting/sewing news, this kaleidoscope quilt top i've been piecing since just after christmas is finally done. now it's folded up and waiting for a backing. i'm not in love with it at all. the fabric is salt water and i just don't know if i love it all together. i'm not a fan of the coral prints.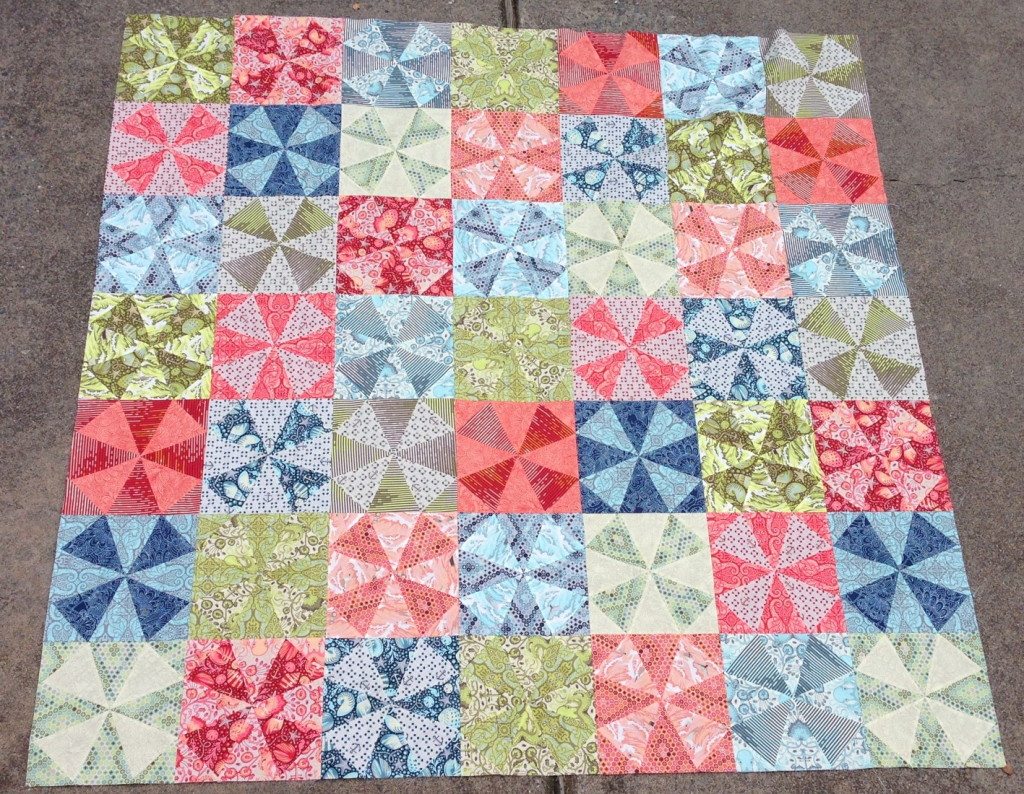 i also decided to get started with a little apples quilt for the baby number three. i bought the bundle bc it's gender neutral and a) would work for whatever we had and b) i would be able to get started before we found out what we were having, giving me more time. so, i obviously started approximately five days before we are set to find out what we are having. (tuesday!!!!).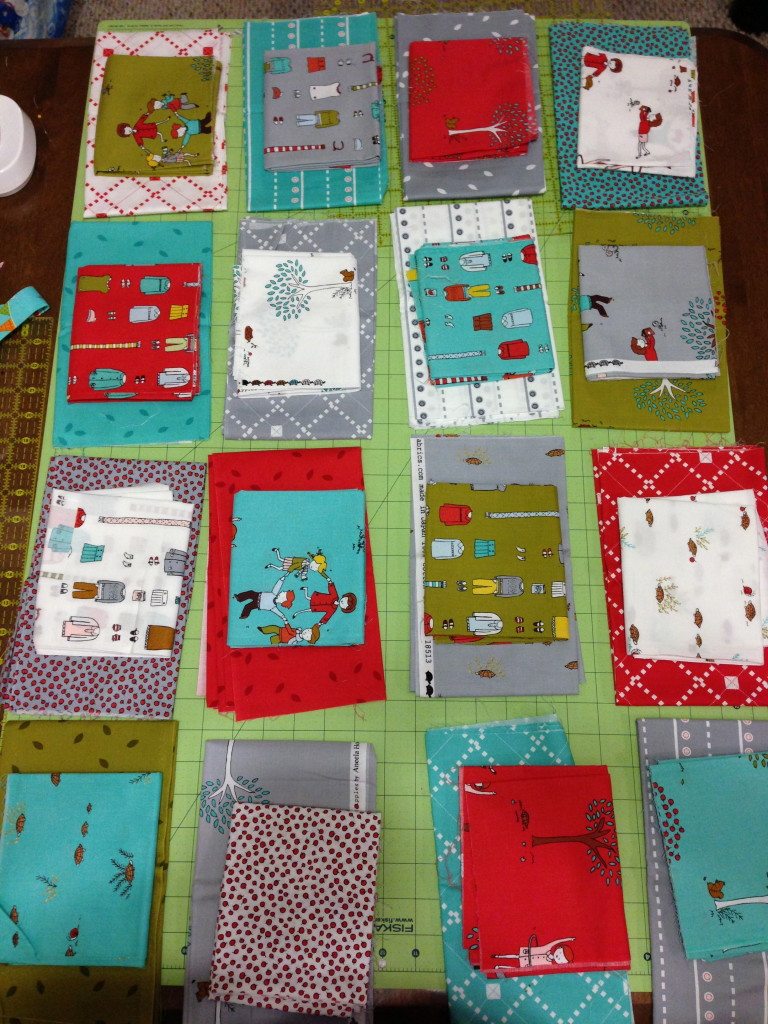 isaac's legos have been relocated to the quilt dungeon area. and he sits down there and builds away while i quilt and the girls nap. so, that's been nice.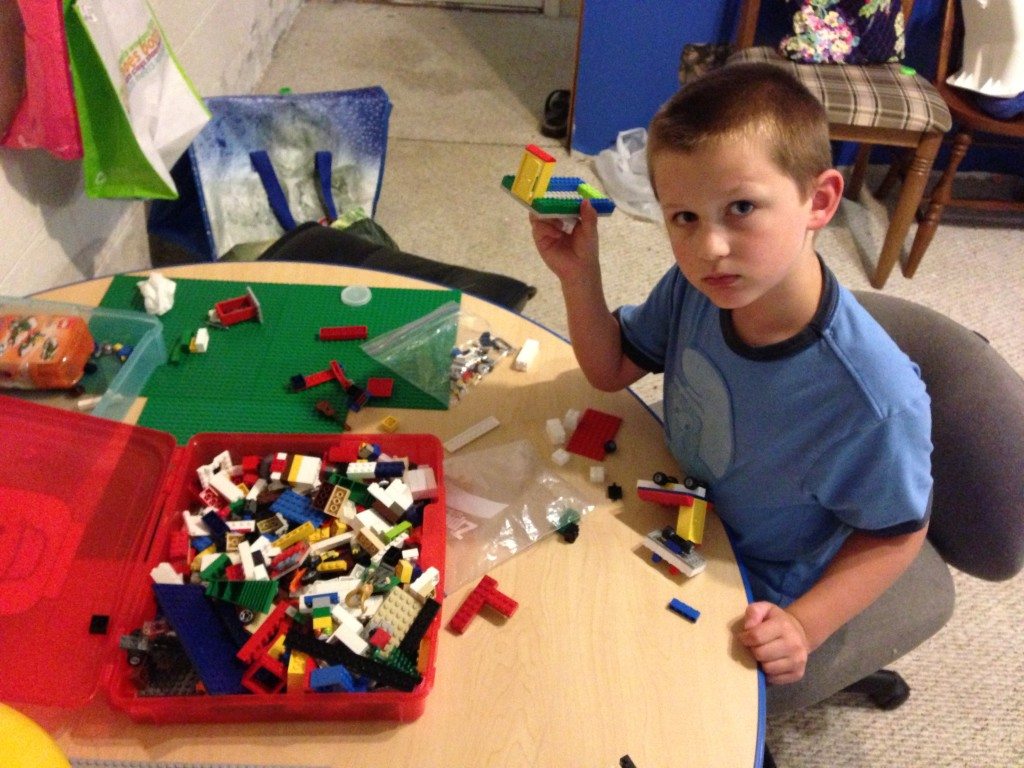 when anna is not feeding my garden treats to the chickens, she's eating them herself. "i'm eating zuchini like the chickens!". she's weird.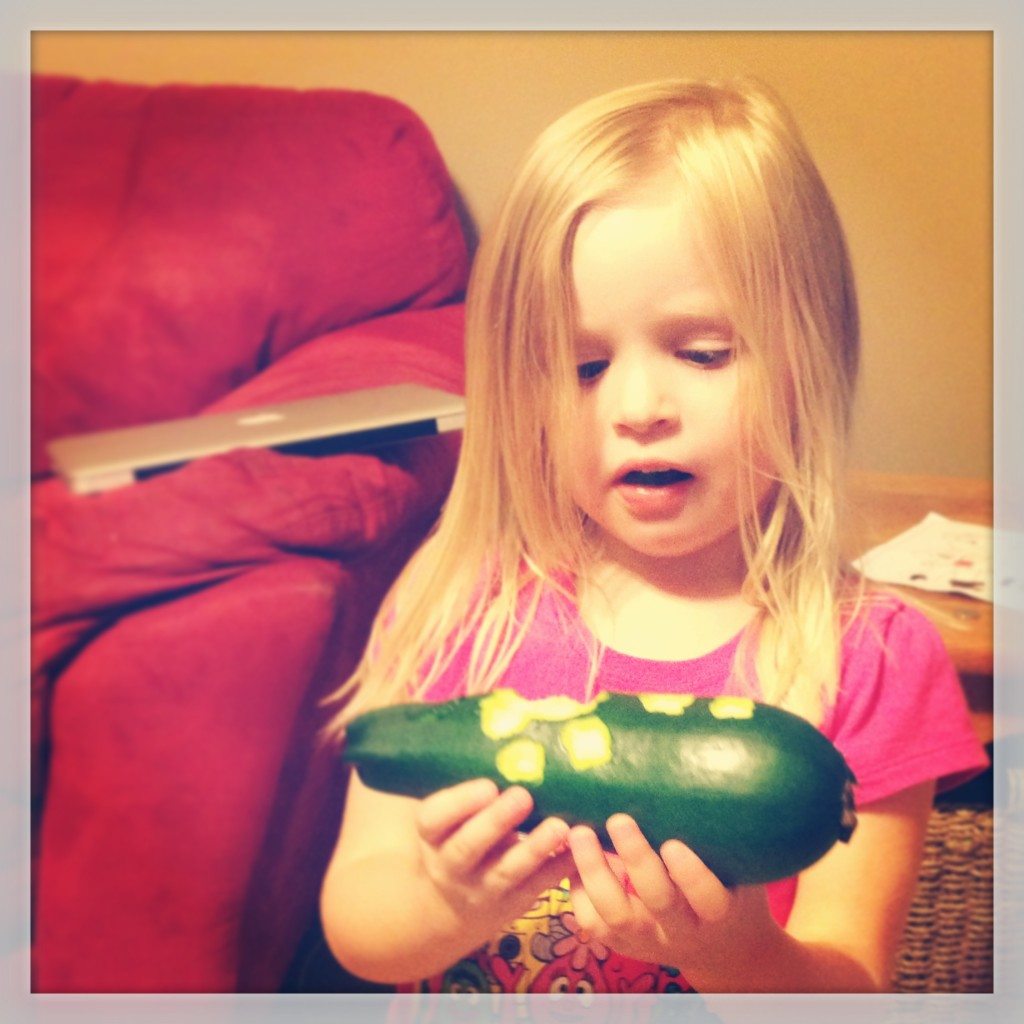 blurry pic of isaac reading to anna. he's been putting her to bed at night. so cute.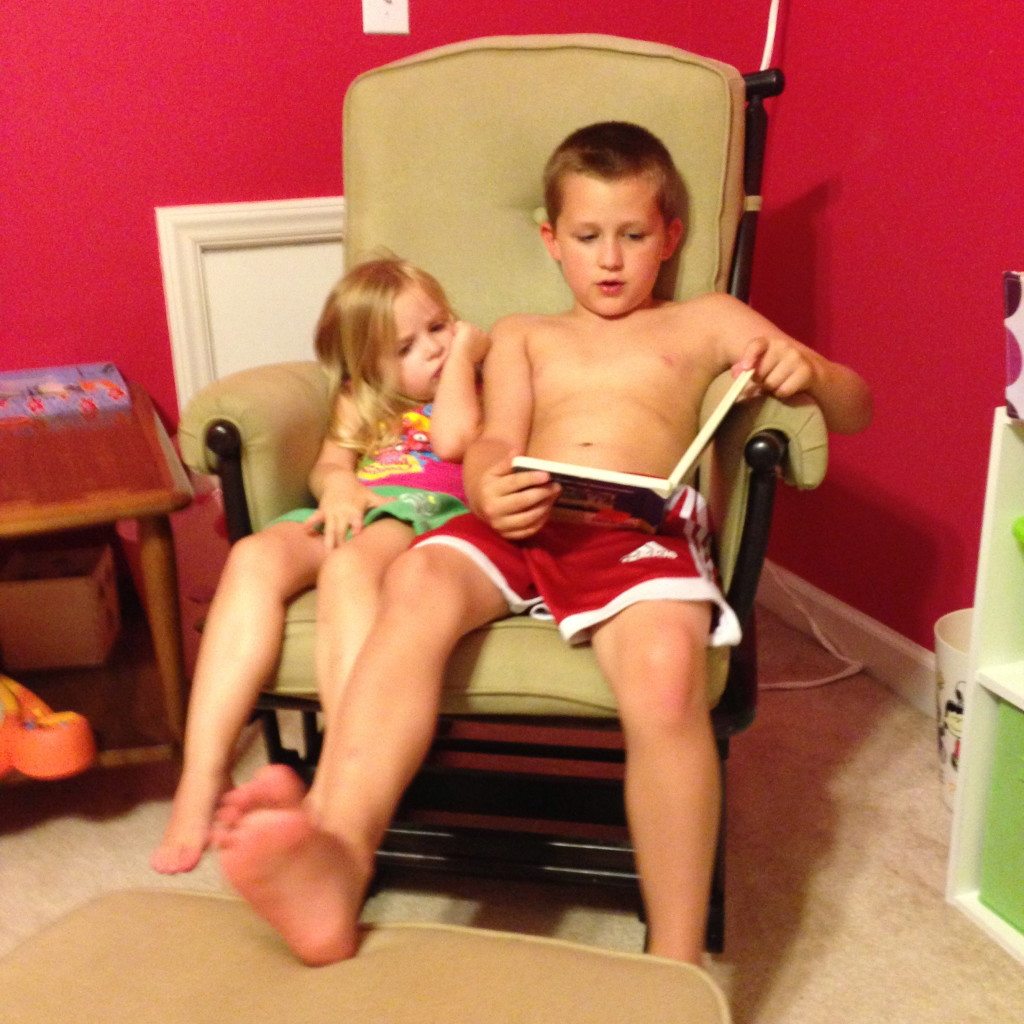 isaac insisted on making his own quilt block, so he dug through some scraps and came up with this. after i helped him sew the robot piece down, he did the rest by himself. it was for me. in case i needed it for the baby's quilt.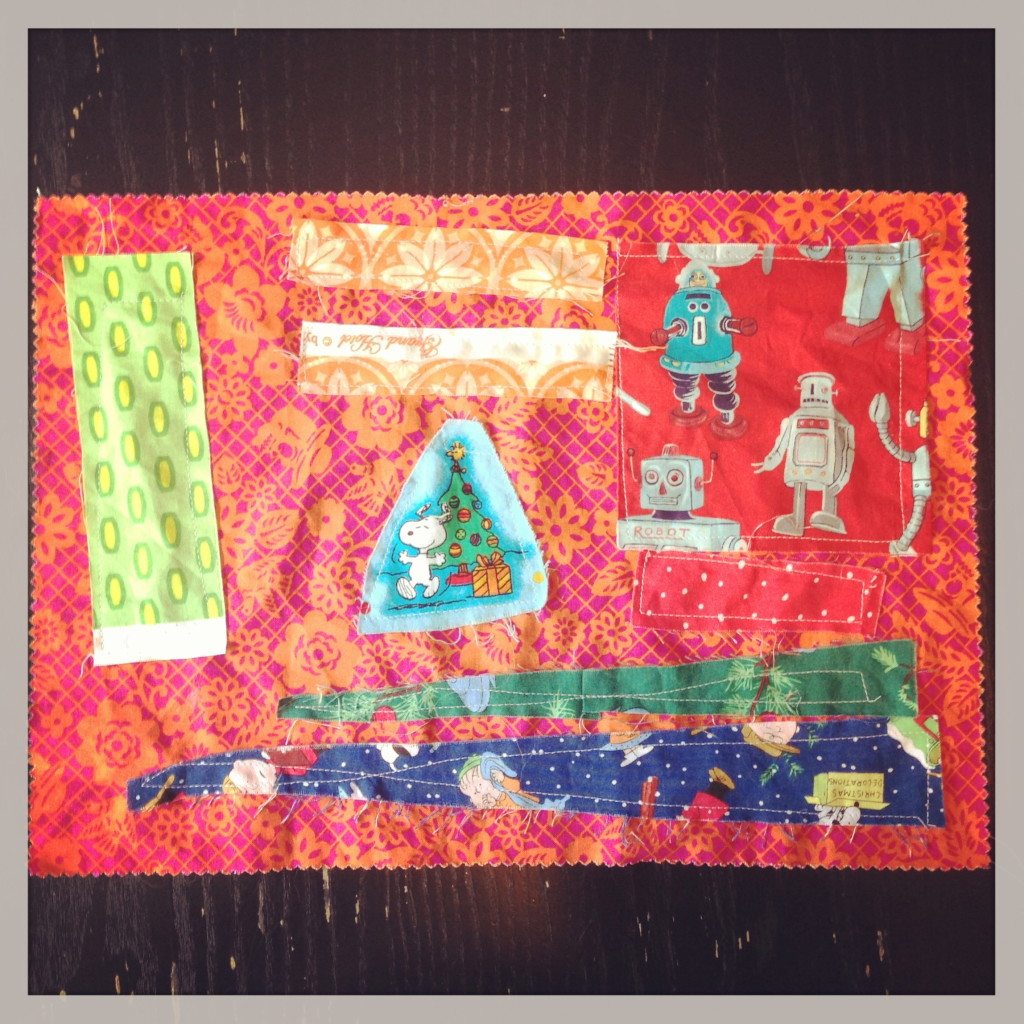 during thunderstorms, lucy hides out in the basement, under my desk. which makes it hard to sew. she puts her head down on the foot pedal and the machine seems to ghost stitch away. and makes nice little knots in my thread. thanks, lucy.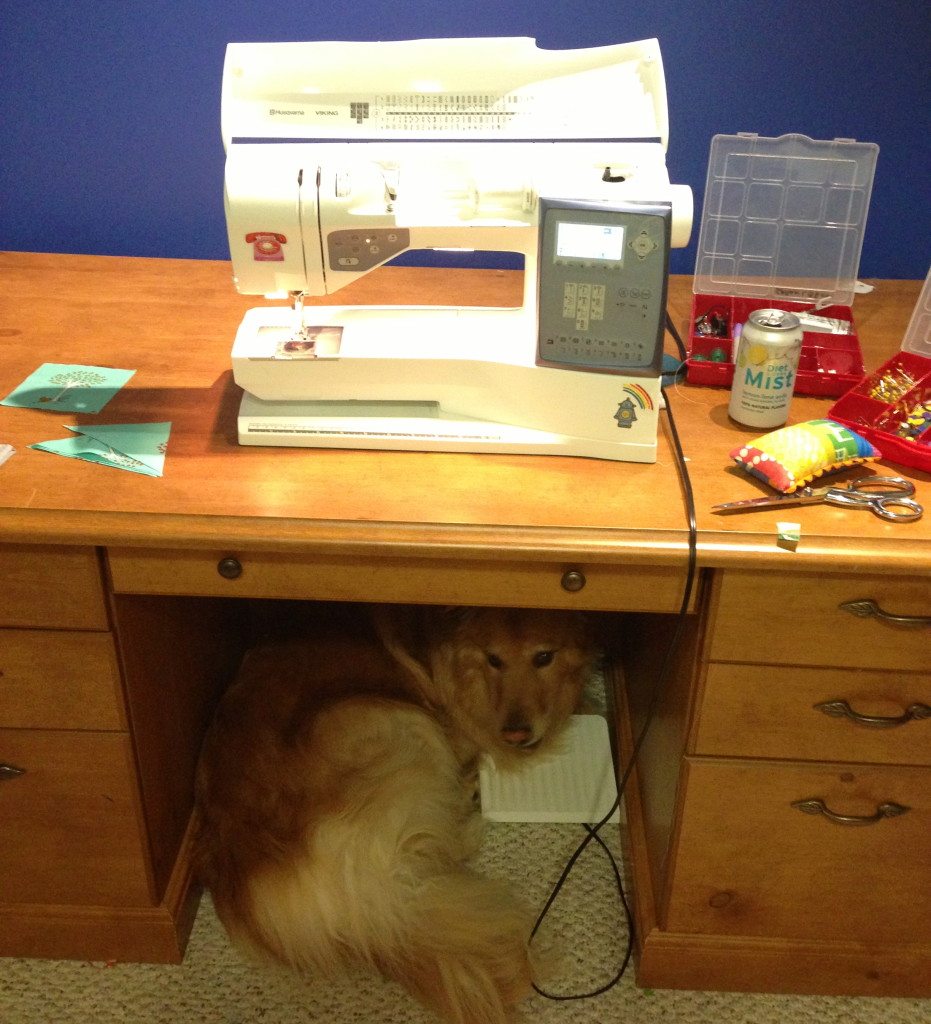 and, the finished top for the baby… trying to decide on the back. hoard the scraps for other things, or use a giant piece of apples on aqua that i picked up on sale awhile back?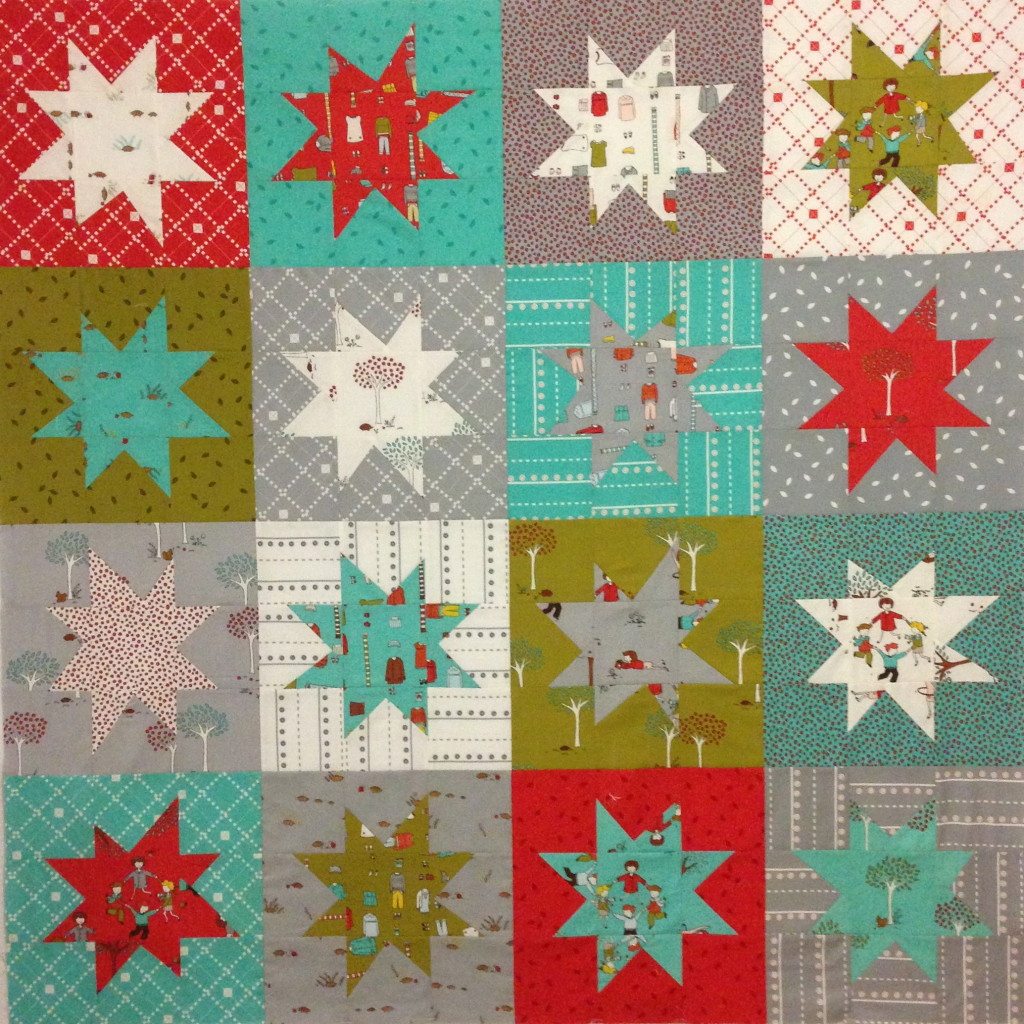 anyhooo… that's whats happening in the day-to-day. stay tuned for tuesday, for the big announcement. will my house be extra loud in a constant state of destruction for the next 6-10 years? or will i have two dramatic teen girls from 2023-2030? (riding hovercrafts).