on saturday, i loaded up ike and anna for a day trip to raleigh to visit sarahpowers and max. she had some important baby items for me, and we hadn't been out there since max was born, almost 2 years ago. i used to live in the raleigh area (cary, raleigh, north raleigh, morrisville, etc). and i always love going back, and i'm usually sad that we don't live there.
anyhow, our first stop was buffalo brothers pizza and wing company. it's owned by some high school friends of mine and it's delicious. max was silly. isaac was unimpressed.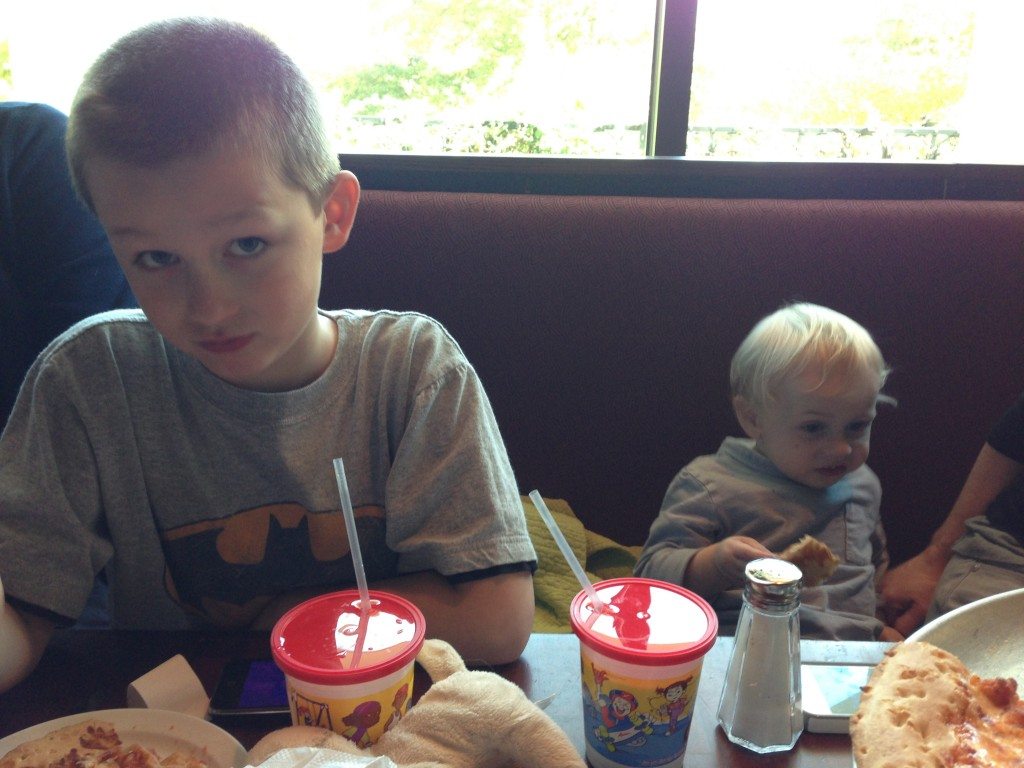 after we crammed a ridiculous amount of wings, pizza and buffalo chicken pizza into our bodies, we headed off to pullen park. which is totally sweet.
anna played nicely in the sandbox.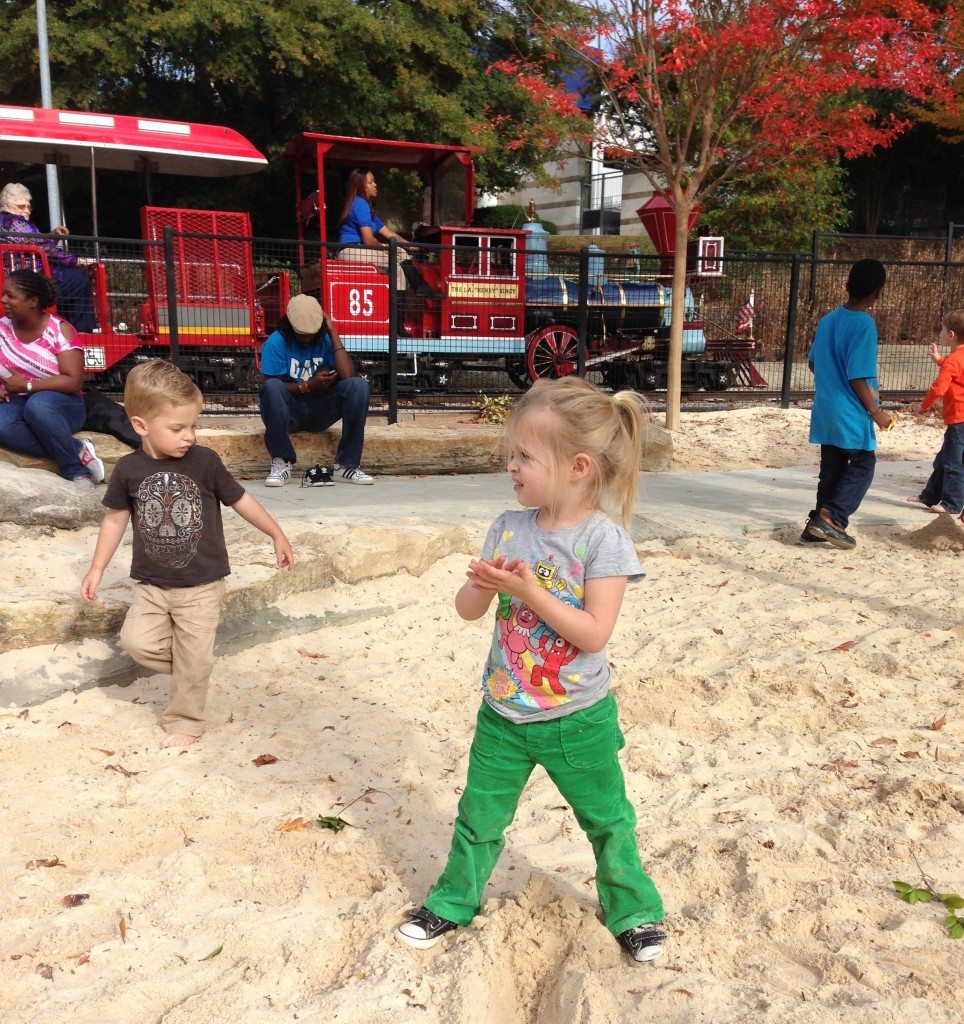 while max and isaac scaled all of the possible items there were to scale.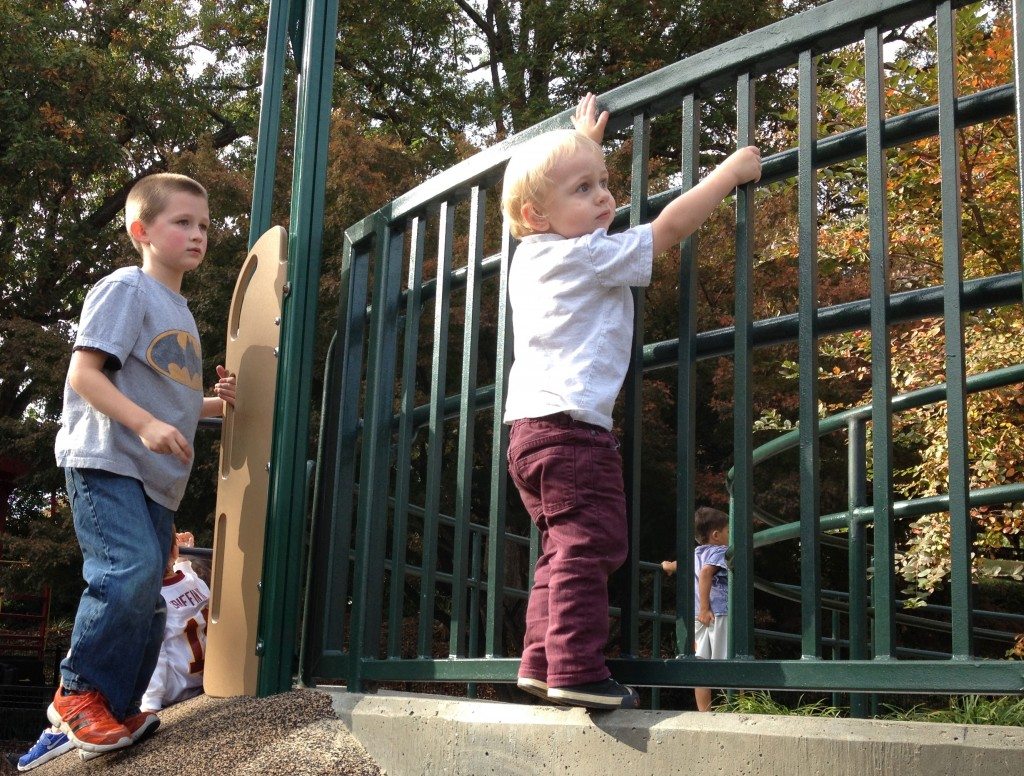 side note: there were a zillion people there, which makes it hard to watch two seperate little people and i had approximately 96 panic attacks when i lost sight of isaac.
after a bit, we decided to corral all the children and ride the train. max was superduperduper excited.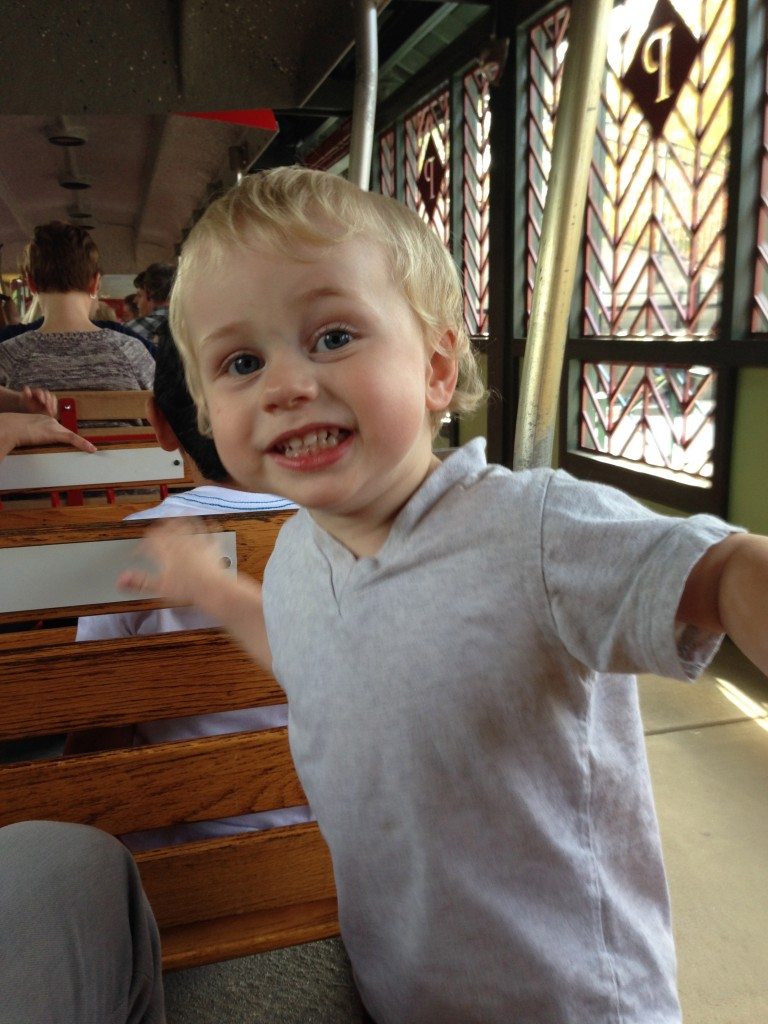 my kids, less so. (they were actually excited. this picture just doesn't capture it.)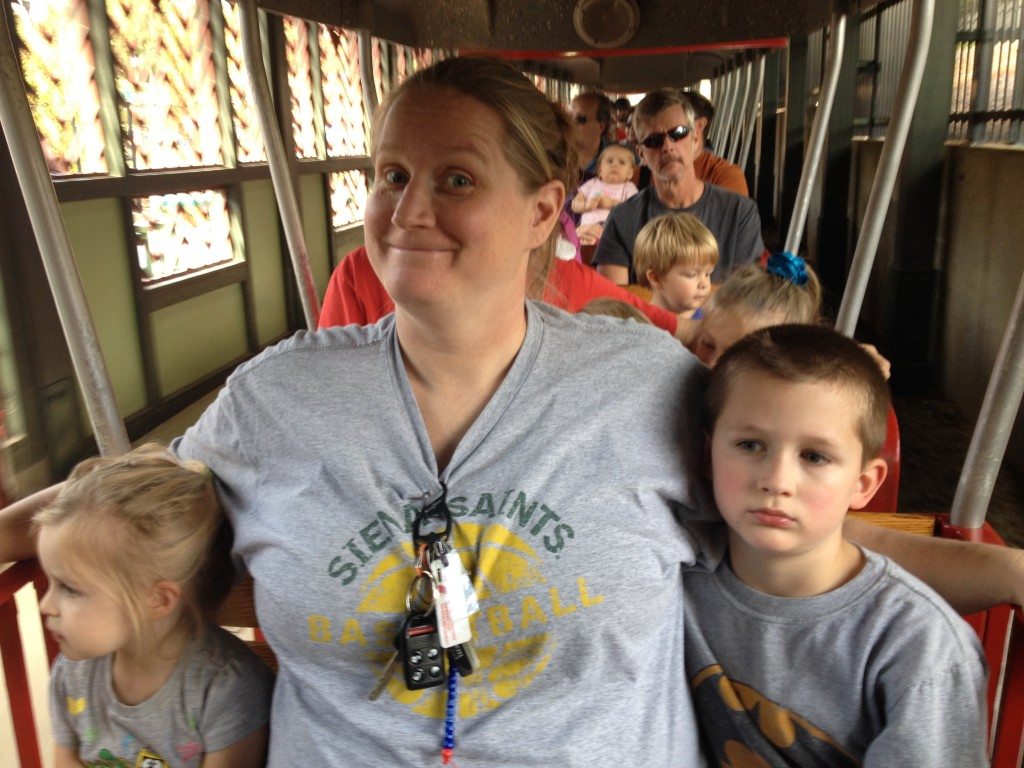 then, more and more climbing.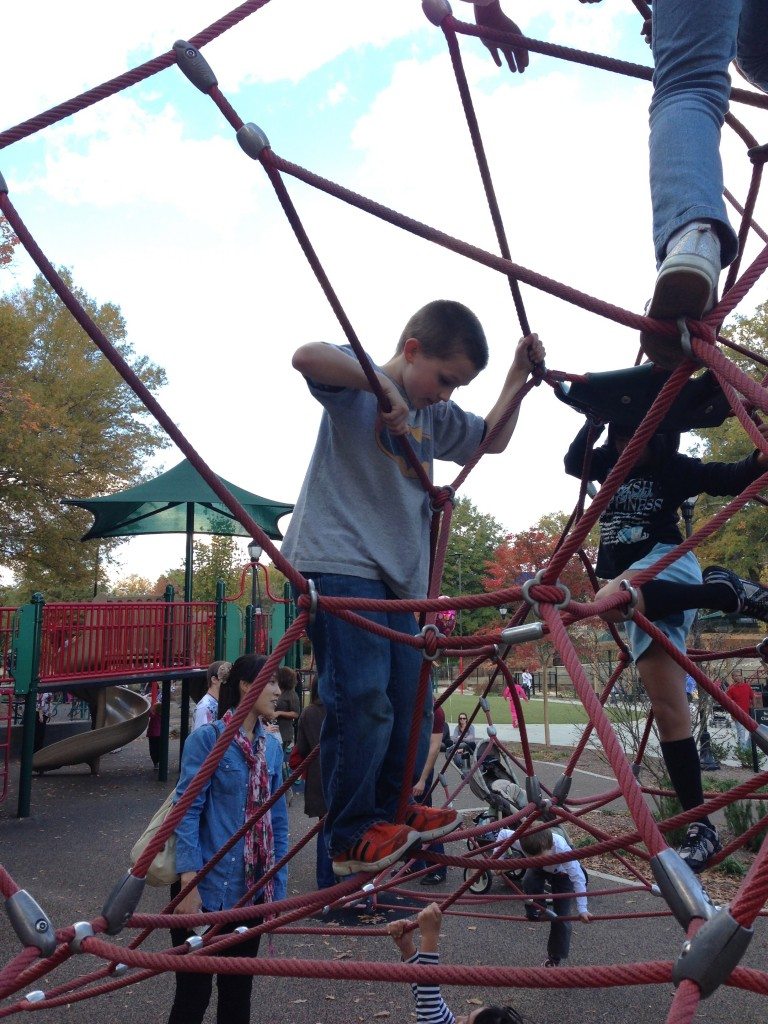 anna even got into the mix.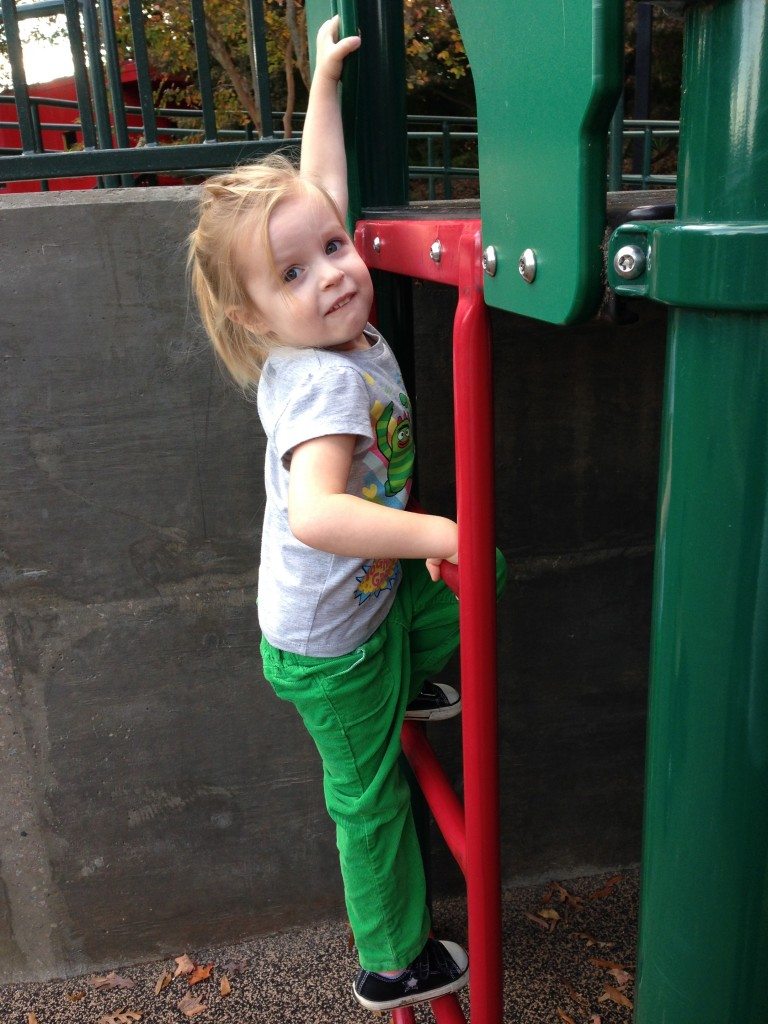 we went back to sarahpowers house, and her parents stopped by to visit me and my kiddos. around 7pm, we loaded back up to head back to winston-blah-salem. the kids slept most of the way home. and that's the end of our saturday adventures.
while we were gone, derek did some work around the yard and house. bolting furniture to the walls and such, in anticipation of another climber to arrive on the scene shortly. and, he blew the leaves into a giant pile for the kiddos.
so, sunday afternoon, we put the leaf pile to good use.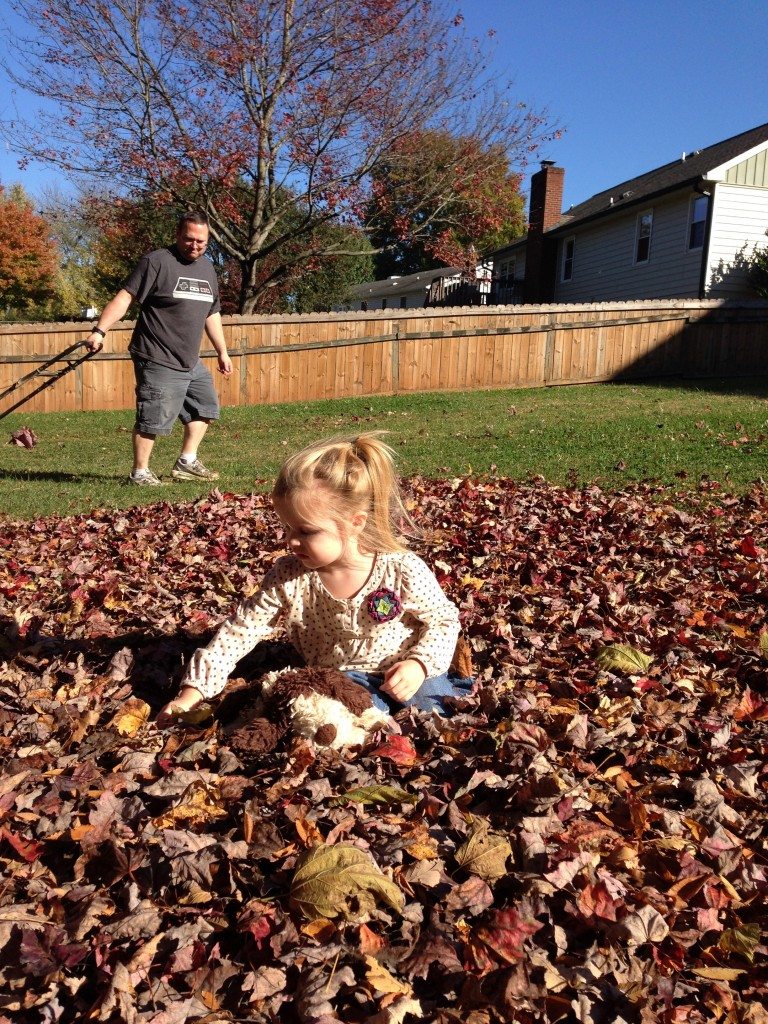 anna mostly just sat in the pile and looked for chicken feathers.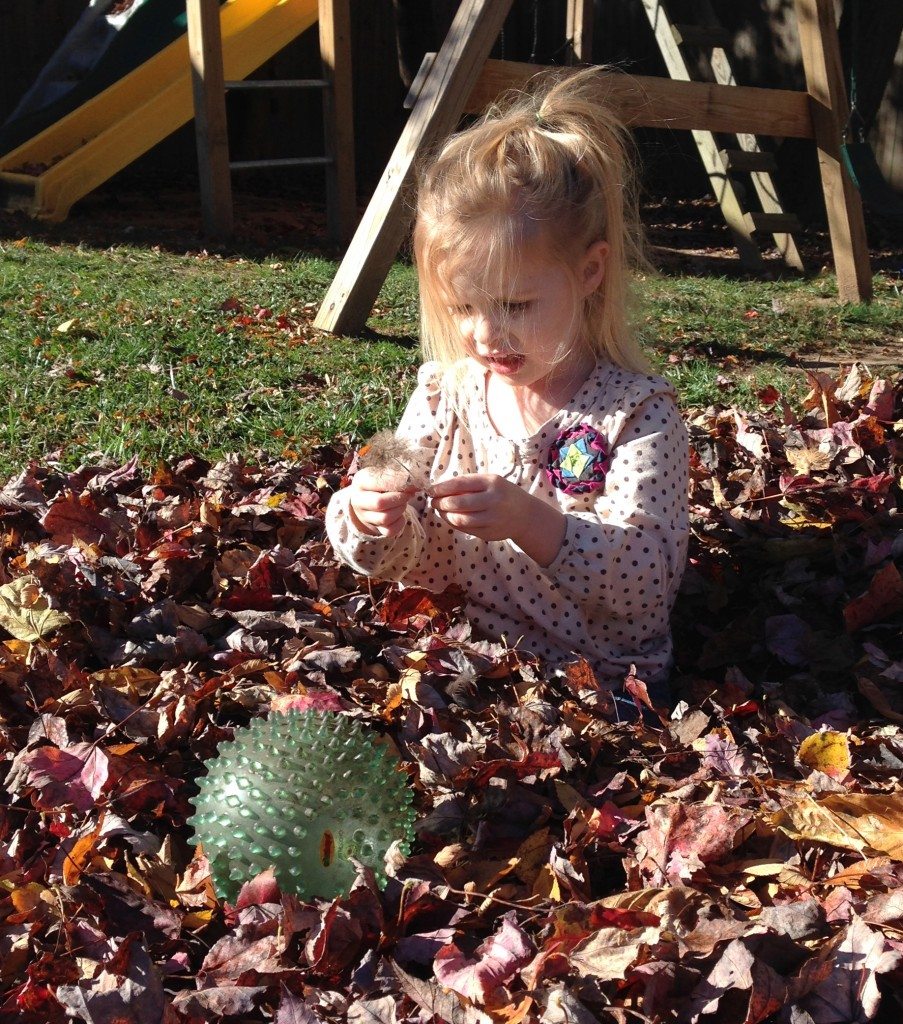 isaac put his swing to good use, getting as much air as possible.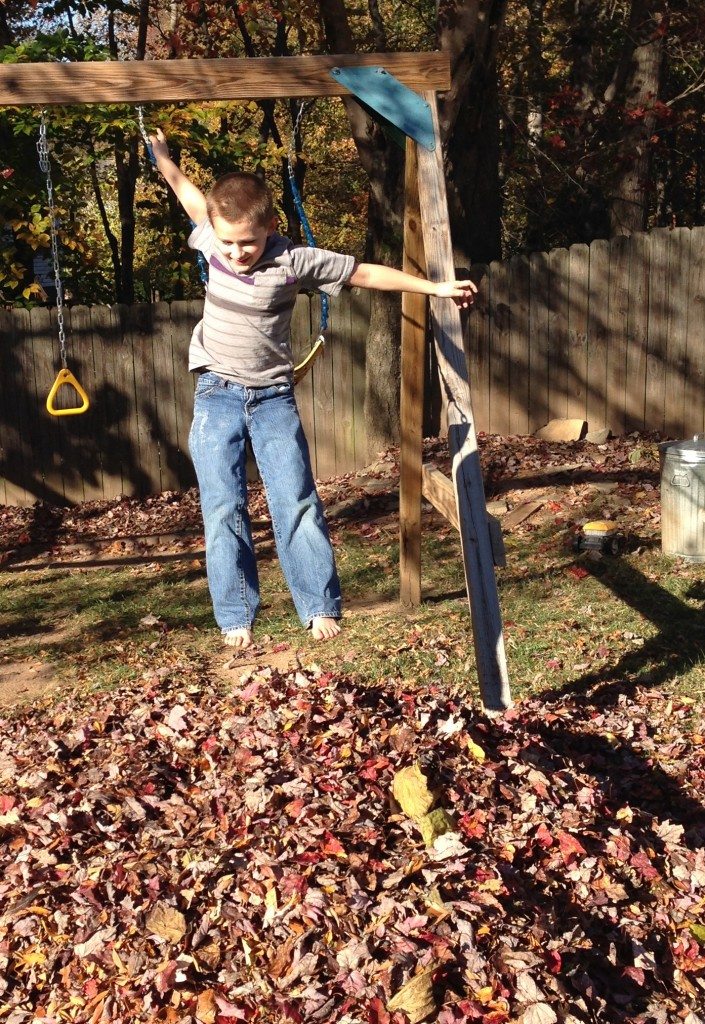 warming up…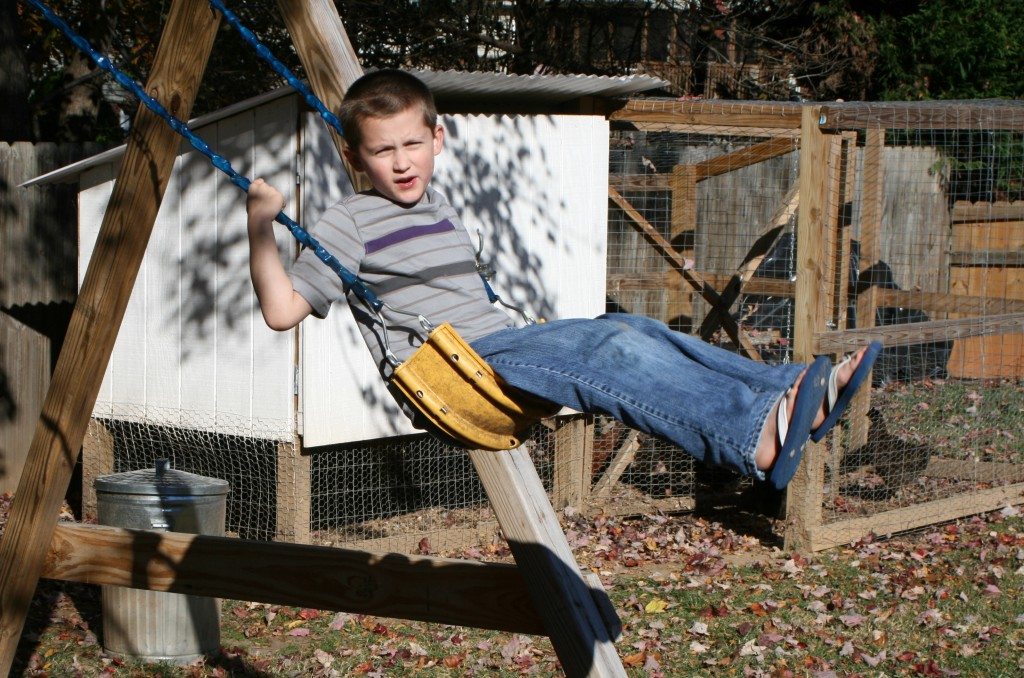 the cute girl. watching while derek fluffed up the pile.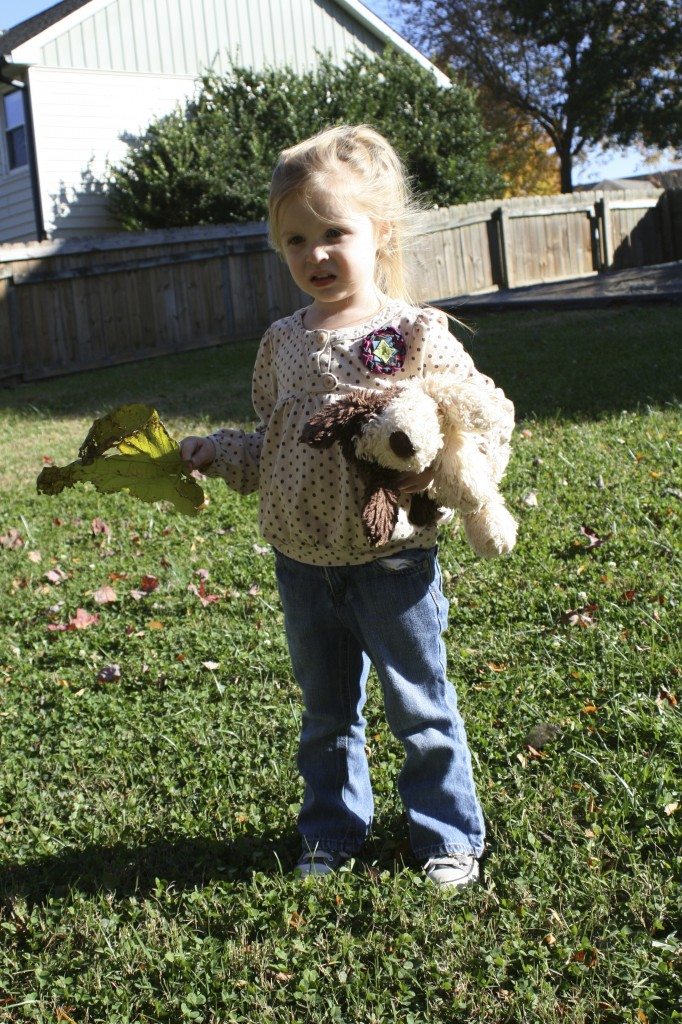 then, we decided the chickens needed to get in on the action. sadly, we looked around for our favorite (and most laid back and easy to catch) chicken, tina fey and she was nowhere to be found.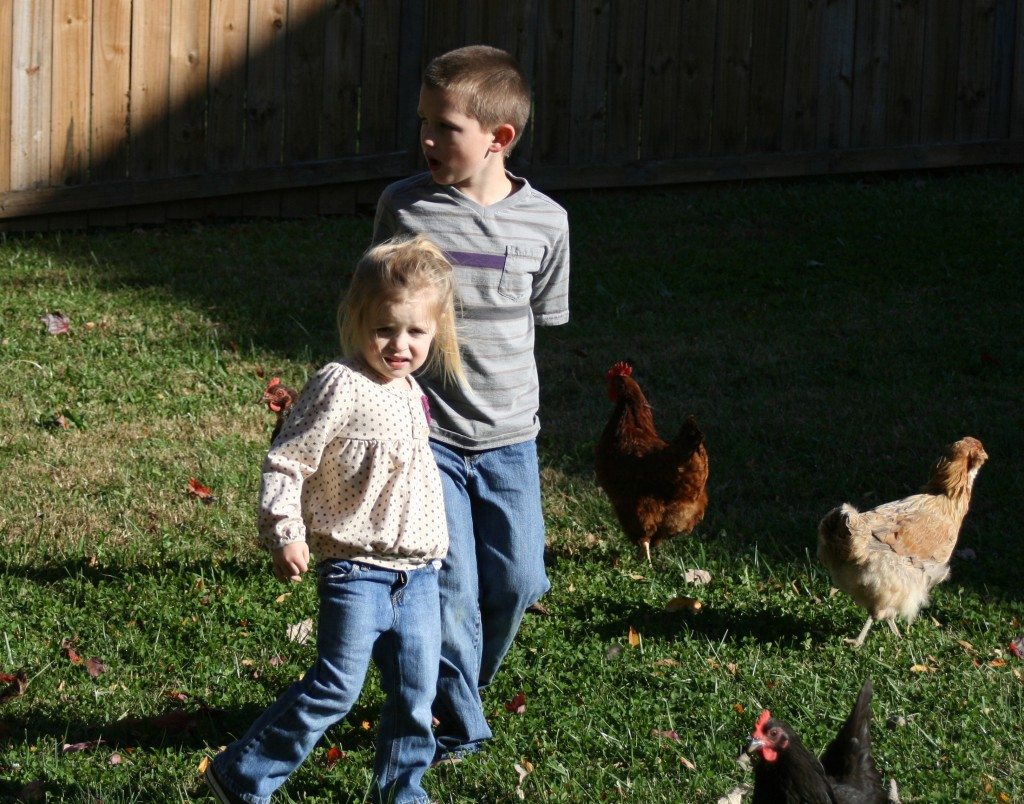 so, the next best bet, chickensarahpowers had to fill in. she was tossed into the pile many times. she did a good job filling in.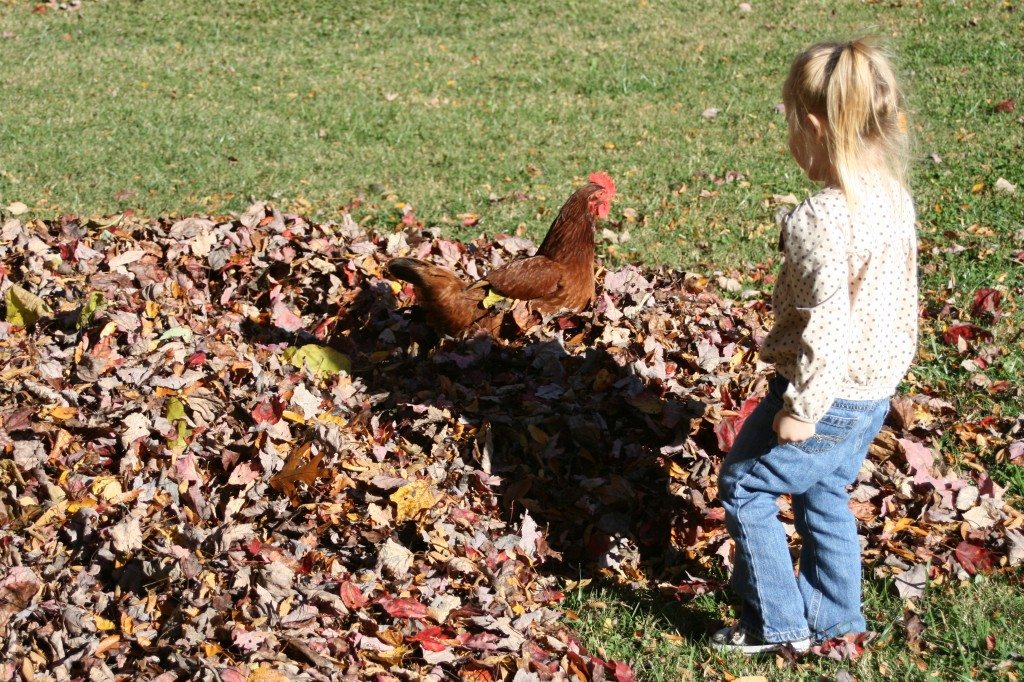 more cute pics.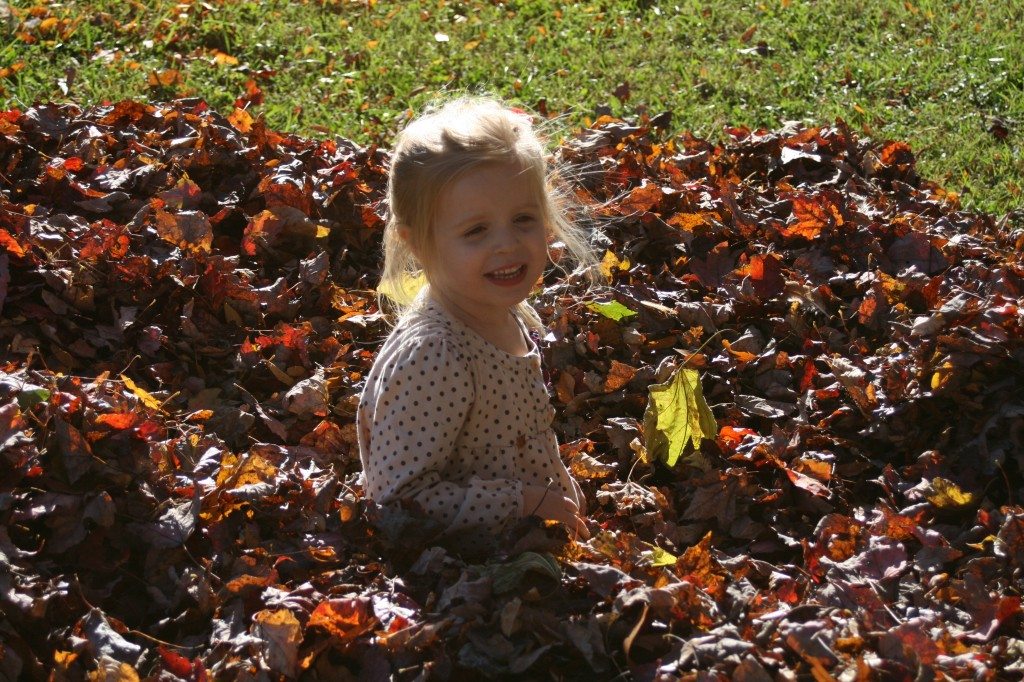 and a decent shot of both kids. they are few and far between.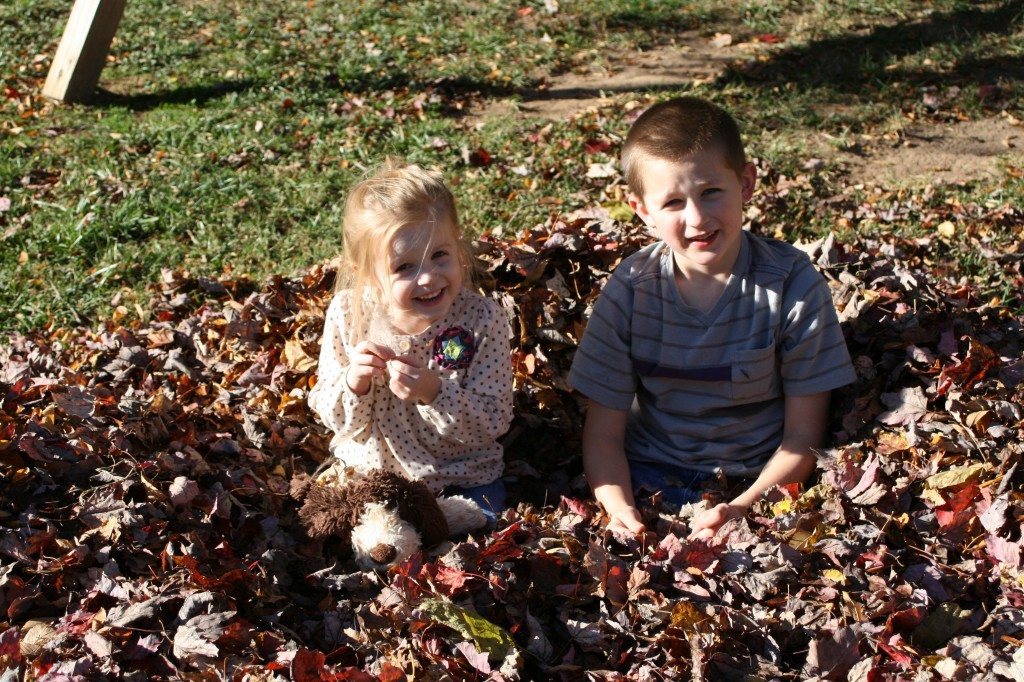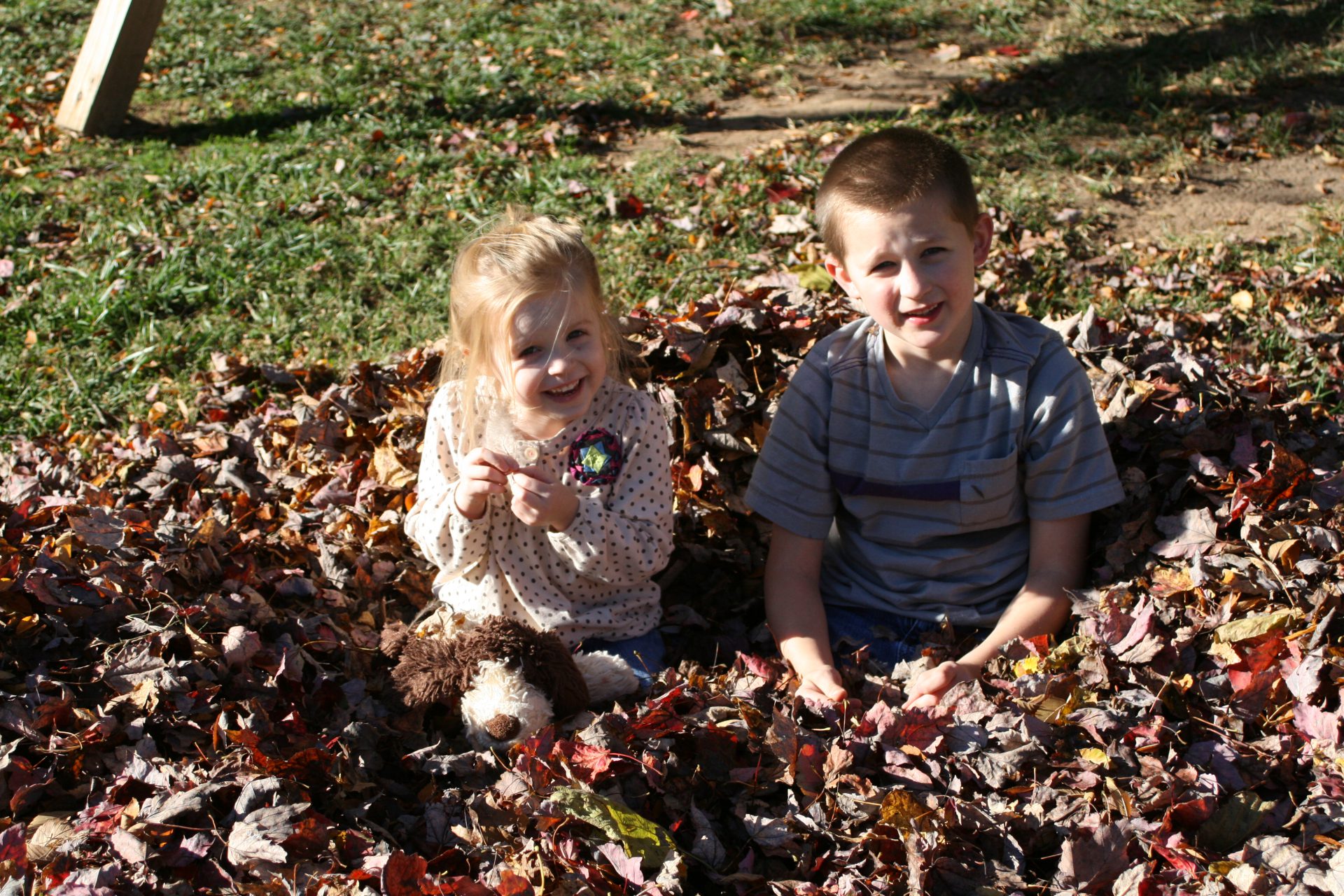 and the moment was spoiled by derek blowing leaves all over them. 🙂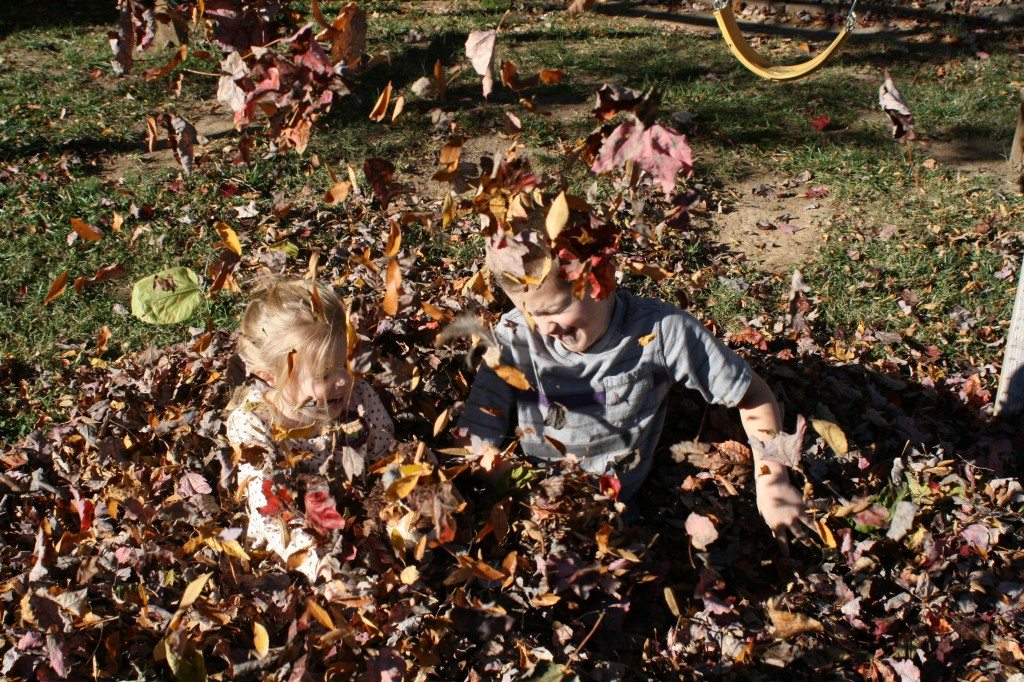 anyhow… after we searched the yard and neighbors yards, we determined that we might never see tina fey again. we hoped maybe the leaf blower scared her off and she was camped out somewhere, waiting for the yard to be safe again. she can't fly and we have the yard pretty secured for escape routes, so the outlook was grim.
then, an hour or so later, a car pulled up and a man came to the door and told us that one of our chickens was in his yard and they tried to catch her but they couldn't. they are kind of kitty corner to our yard and mostly shaded by trees from us, so we couldn't see over there, without being creepy and hopping fences. so, derek rode over to his yard and snagged her and brought her home and everyone was happy again.
the end.