i was pleasantly surprised with isaac's school picture. more specifically, his smile. we've had some crazy ones in the past, and this one seemed pretty normal. i DO wish someone had helped him straighten his bow tie before the picture was taken, though.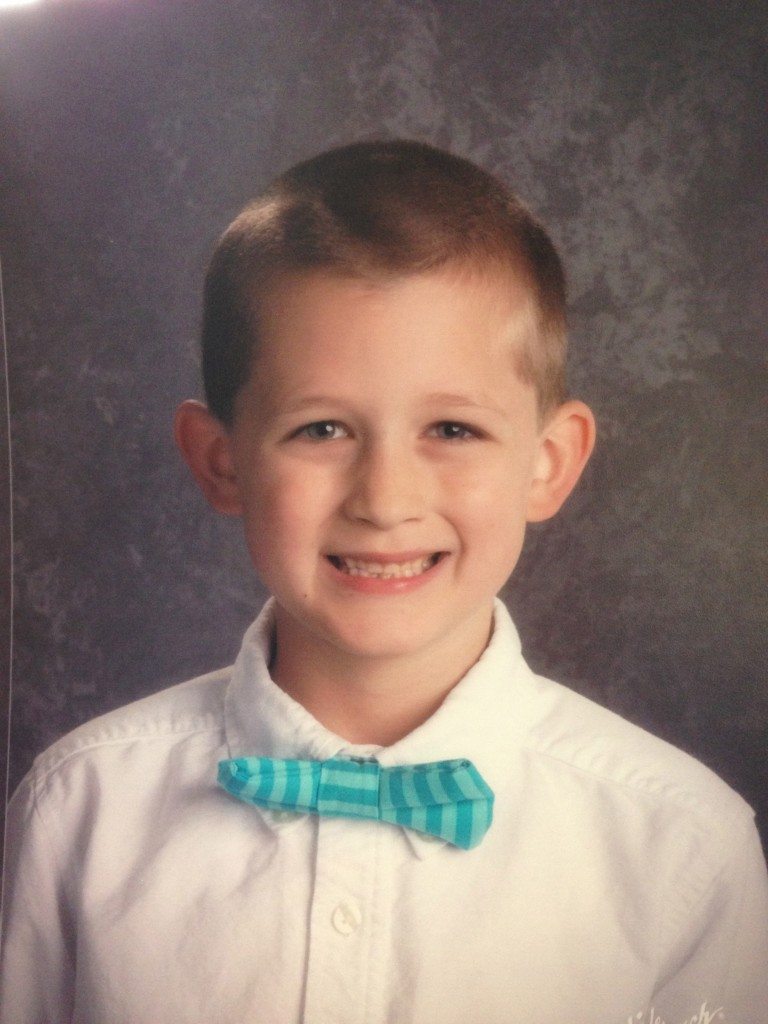 i've been working fast and furious to try to get a quilt for isaac done before the baby arrives. he is always quick to point out that everyone in the family has more quilts than he does. at the time of publishing this post, it's basted and heading into quilting phase this afternoon. hopefully, i can have this sucker done this week.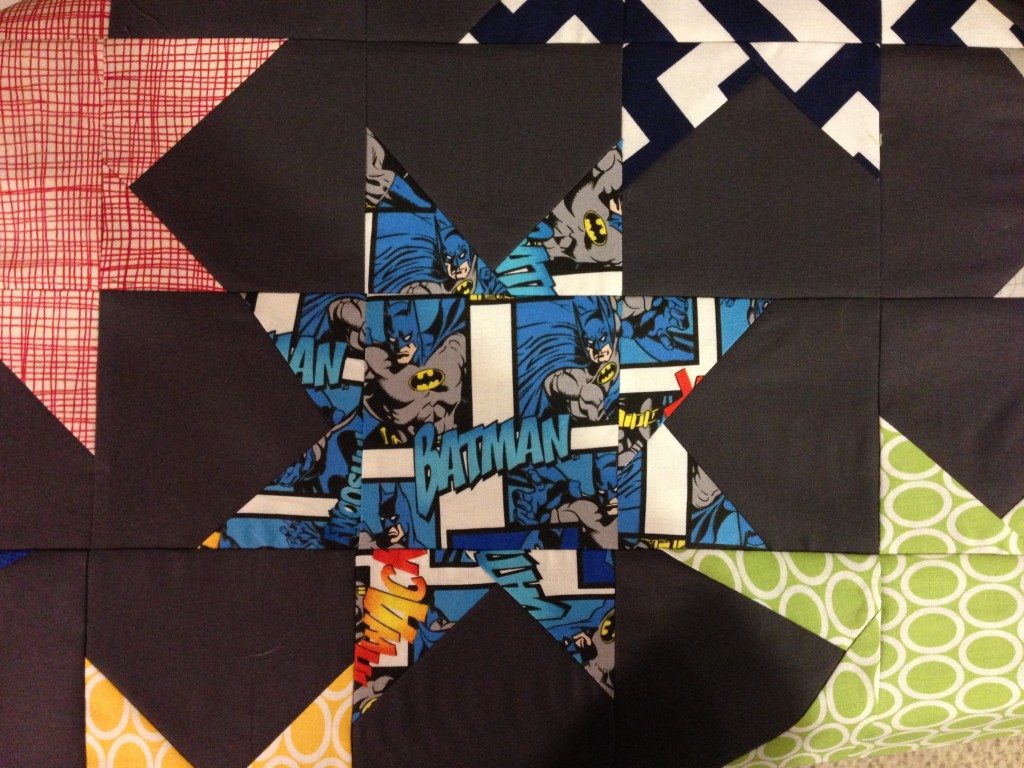 i went to the thrift store last week and scored this totally sweet vintage fisher price playhouse. i looked it up, and the best i can tell, it's from the late 60s or early 70s. the kids love it. i wish it had some original figures and furniture, but they are happy to put strawberry shortcake and batman figurines into it, so i'll learn to cope.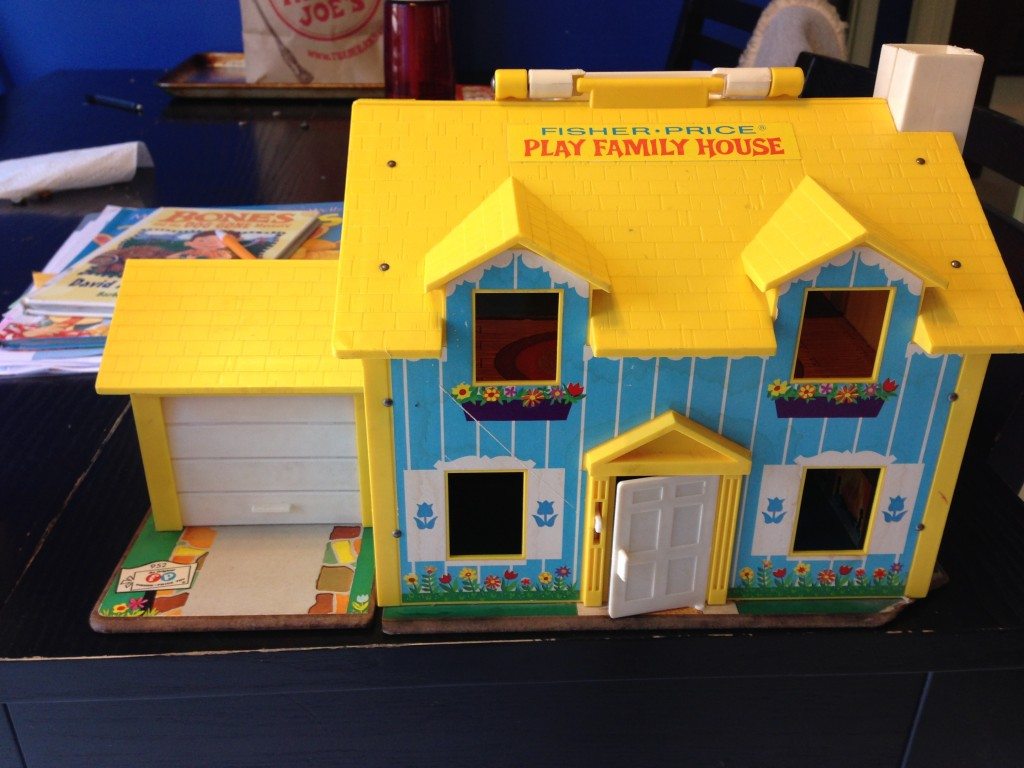 i also scored this little mermaid nightgown for anna and the leapfrog laptop. although she looks totally ecstatic in this picture, she's actually crying and very upset with me for photographing her.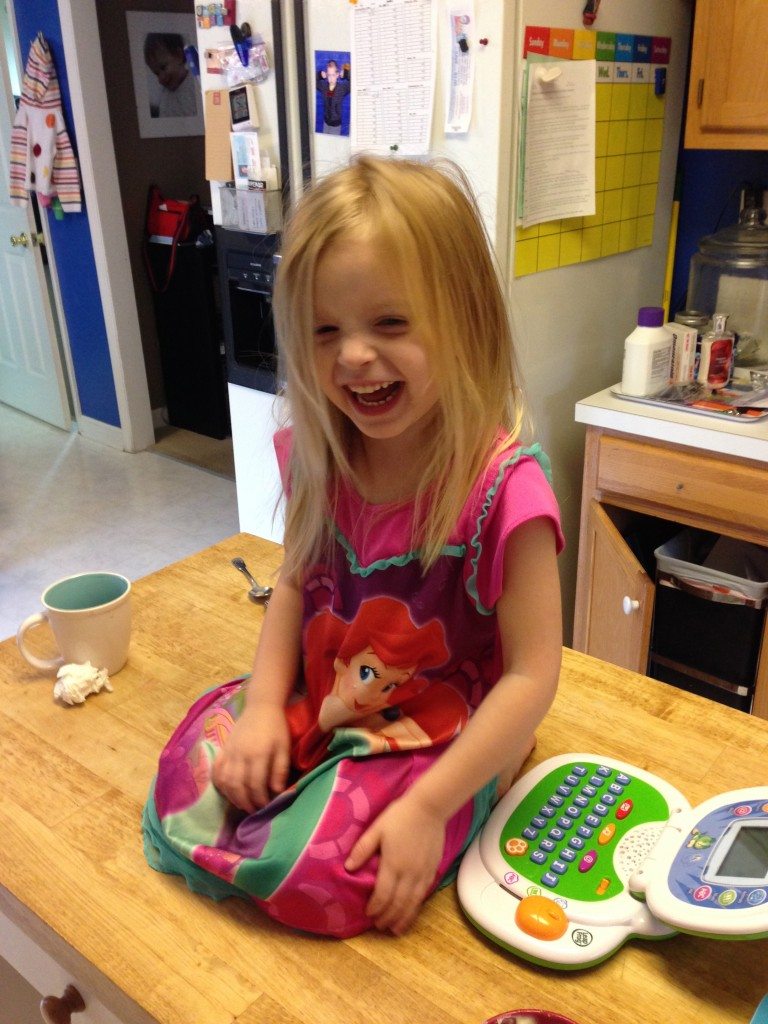 and… an obligatory play-doh time picture.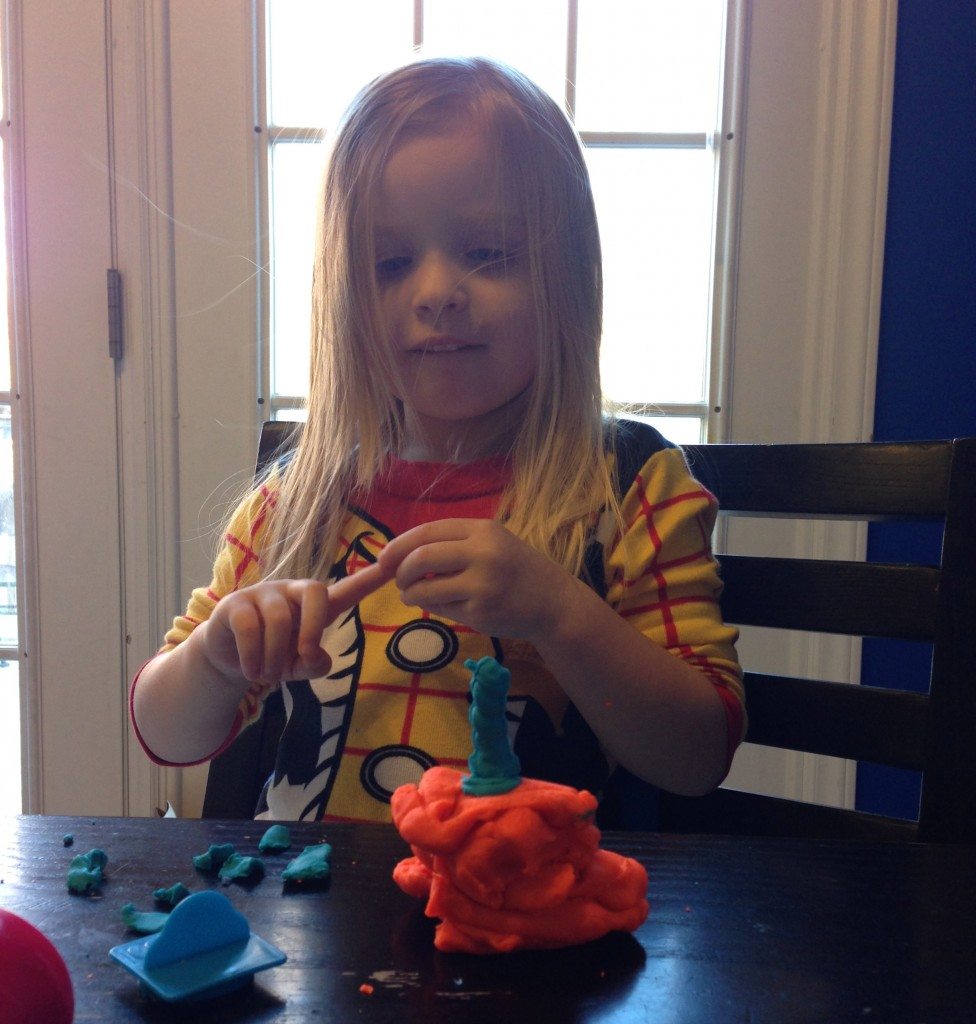 and more campfire time.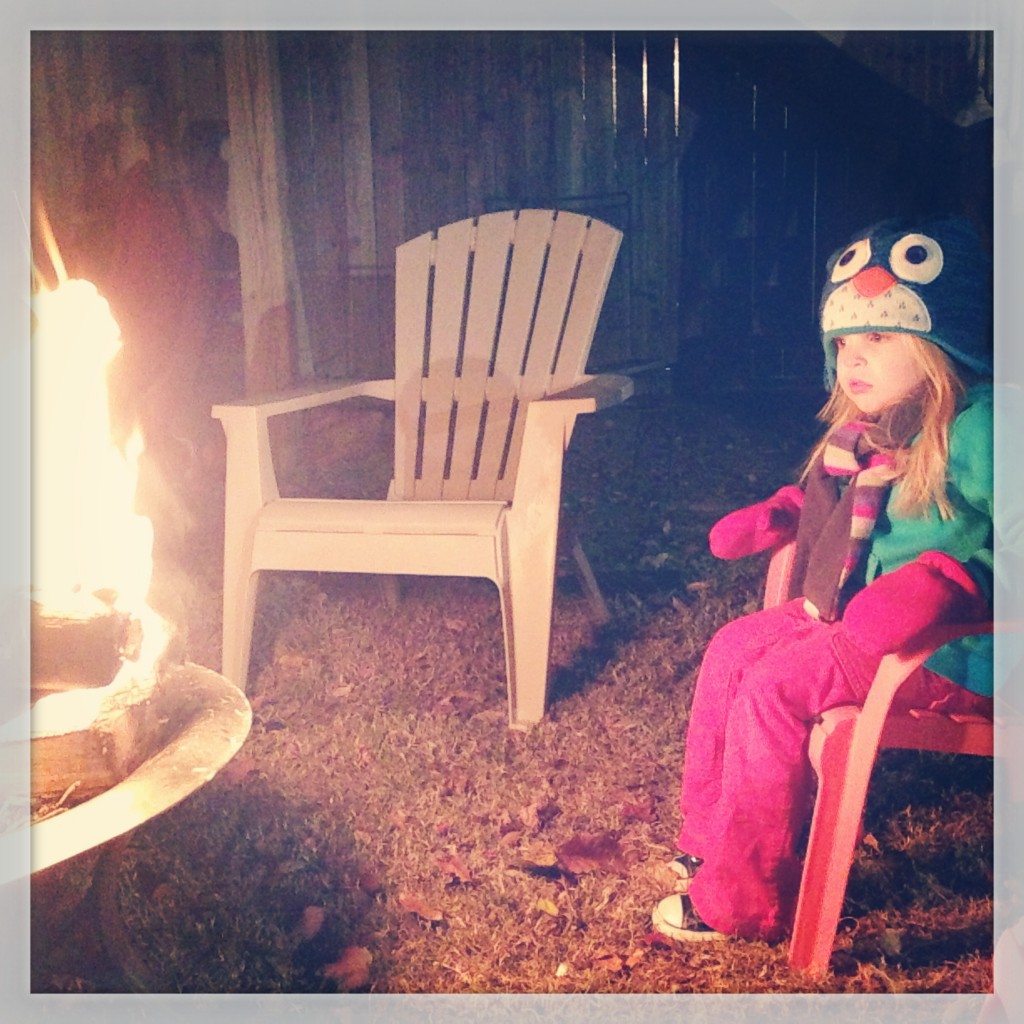 yesterday (saturday), there were enough leaves (again) to make a pretty sweet pile for playing in. so, we obviously did.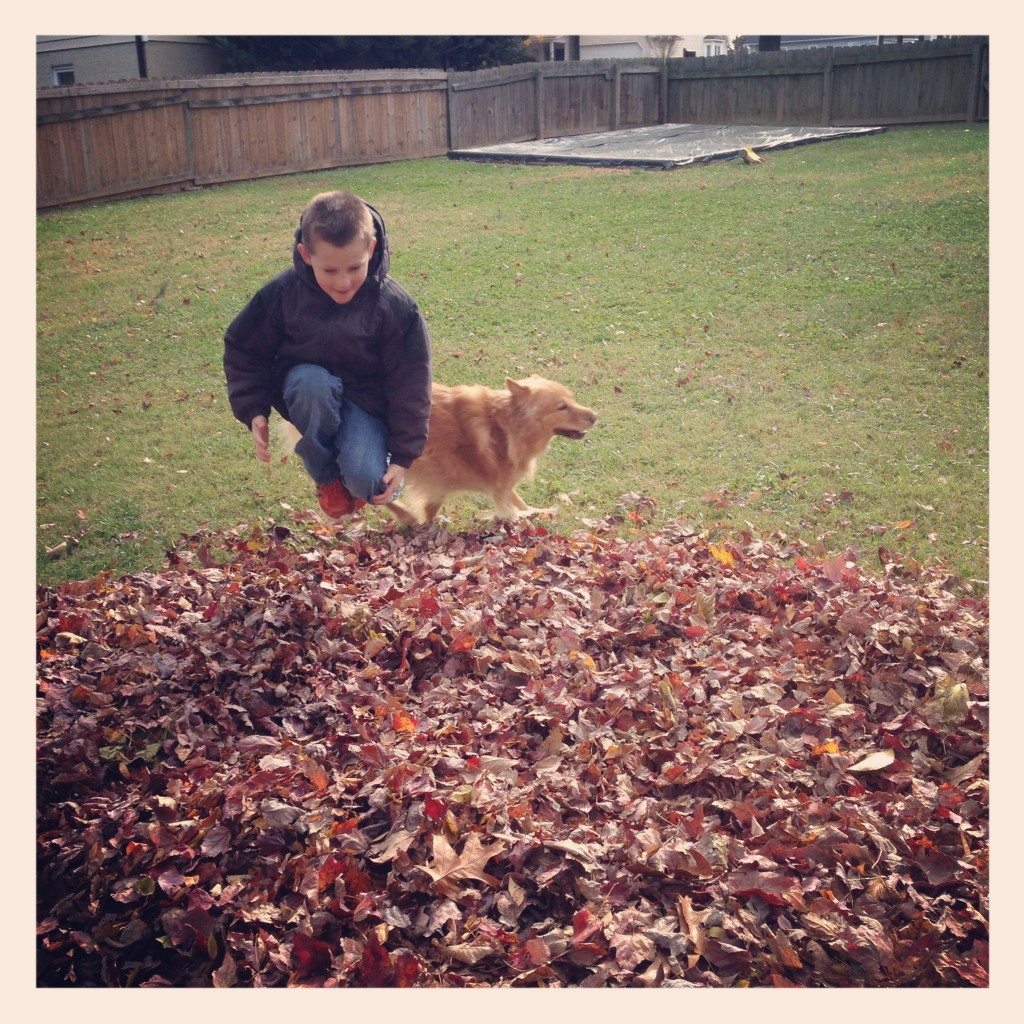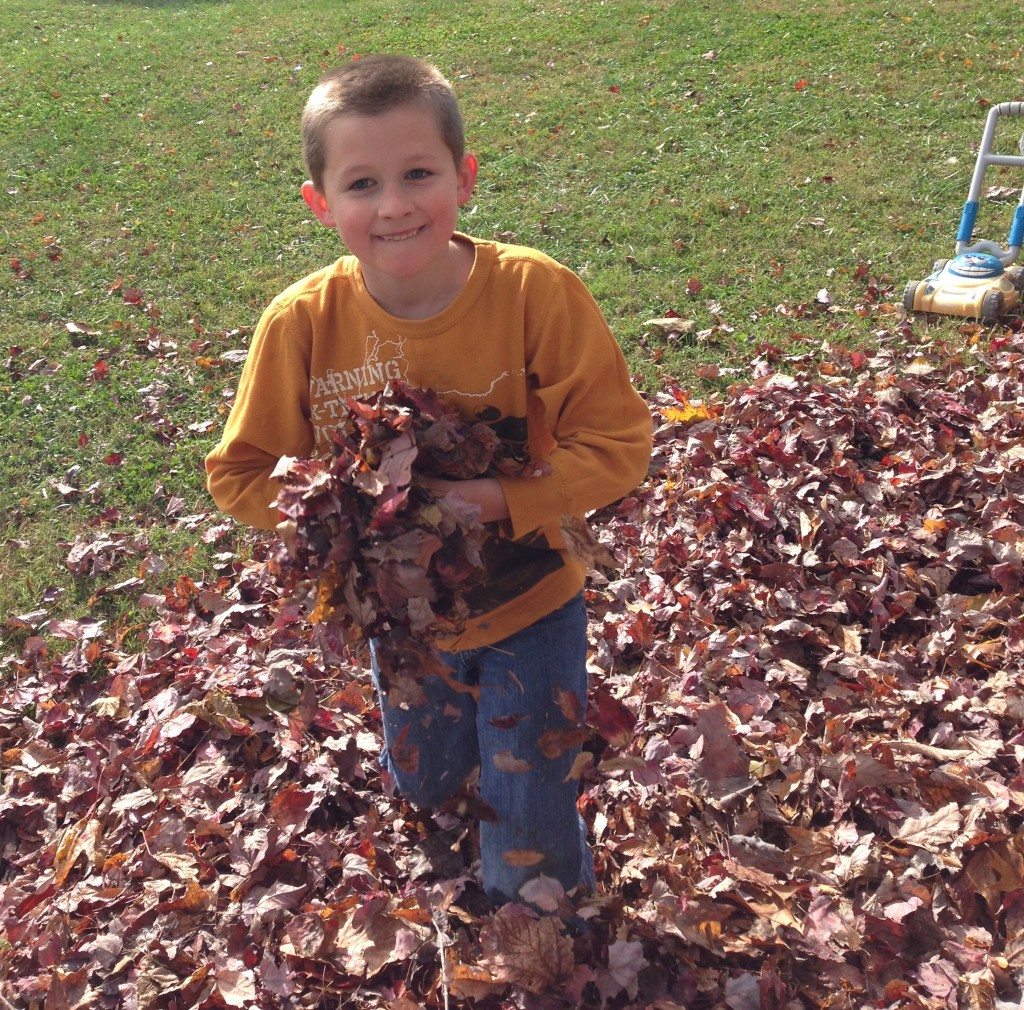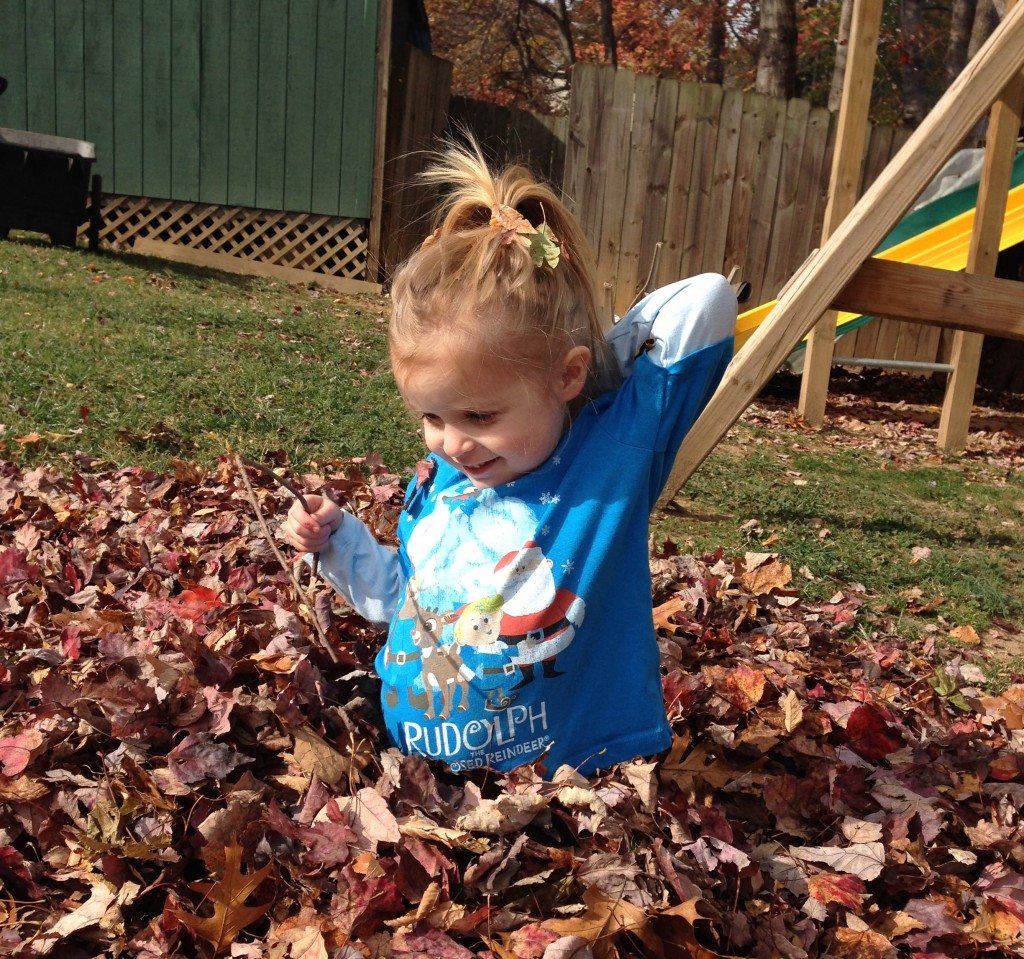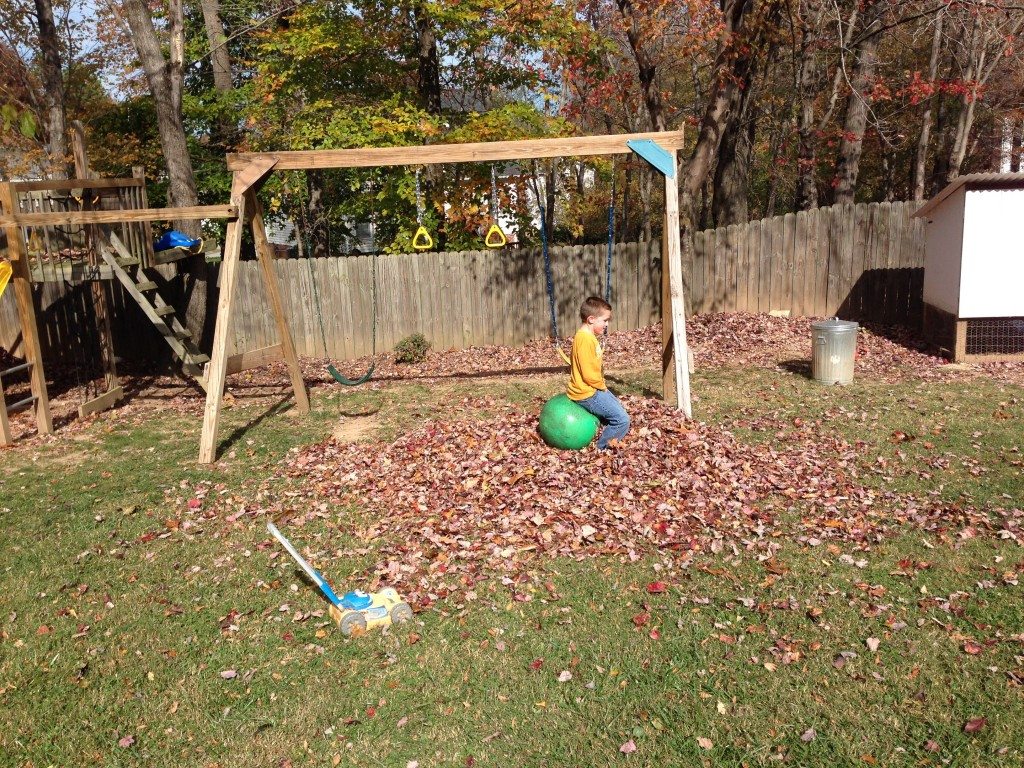 the end.