isaac is always super quick to remind me that he only has one quilt. he is always trying to smuggle my quilts into his room. so, i decided to make him one before the baby hit the scene. i went with superhero wonky stars.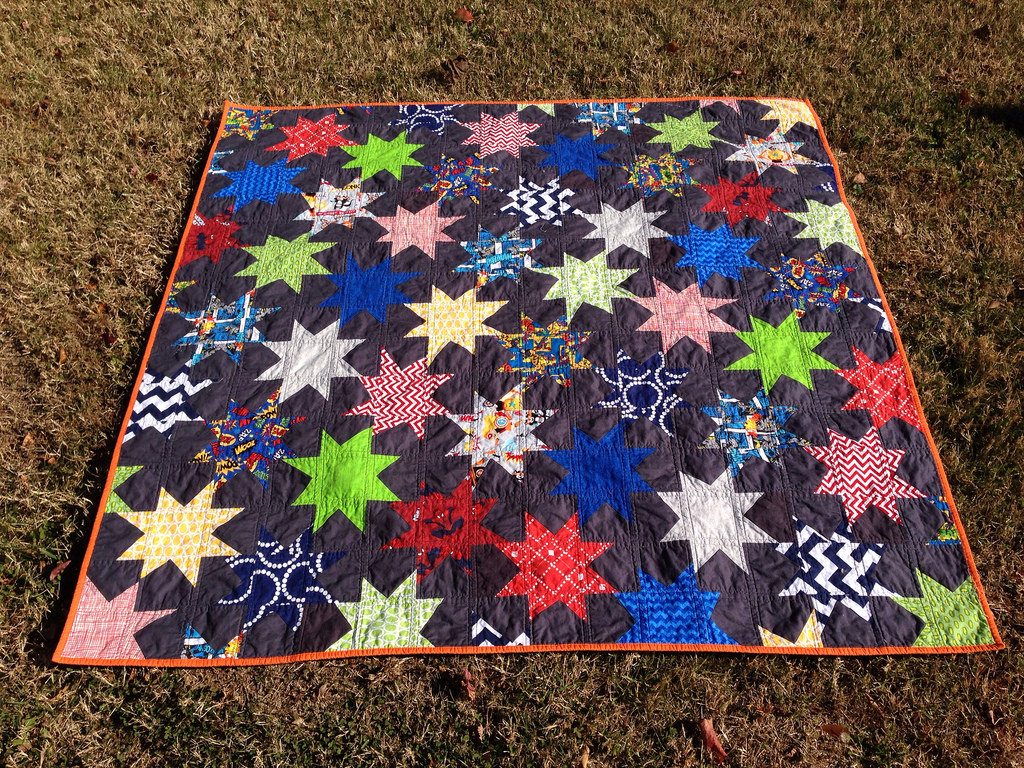 (disclaimer: i uploaded the photos from my phone to flickr, where i usually crop and edit them, to make them prettier. except the flickr editing tool wasn't working. so. here are the originals.)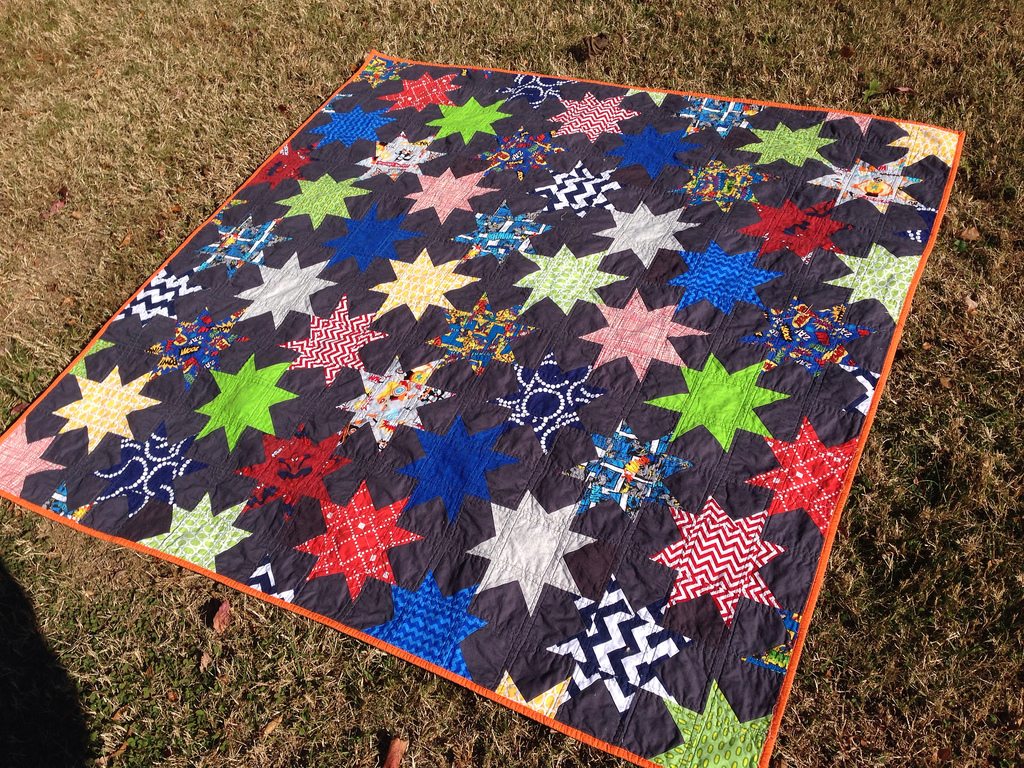 the superhero fabrics were all so so so busy, so i tried to mix in some less busy, coordinating, boy colored fabrics. for sanity's sake, i quilted with straight lines on the sides of all the square seams. our guild met for a sew in on sunday, and i knocked it out in one sitting.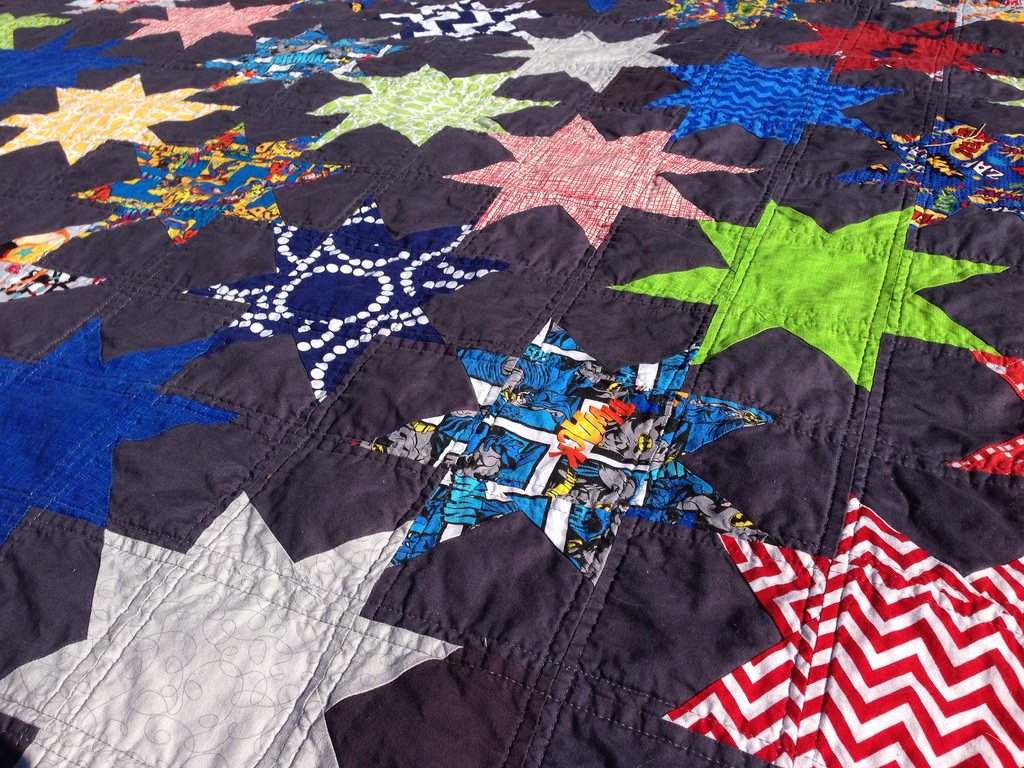 for the backing, i used the flat sheet from a spiderman sheet set that i got at the thrift store last week for $5. we never use flat sheets around here, unless you count cramming them into the corners of the bed, so it was a super sweet find.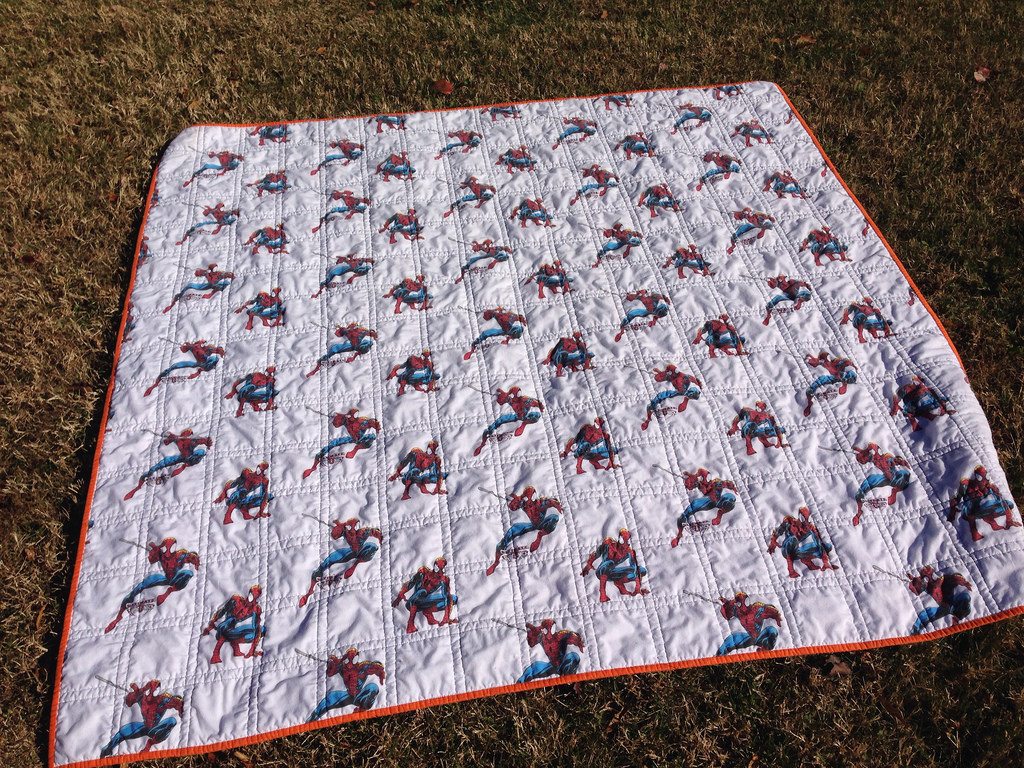 finally, i bound it up with some orange sketchy print. i had a ton of it. a lot of the superhero prints had orange in them. and i thought it might pop. oh, and isaac voted for it. normally, i would hand stitch the binding, but i suspected this quilt would be washed a lot. and i suspected correctly. i finished it sunday, and it's had to be laundered three times already.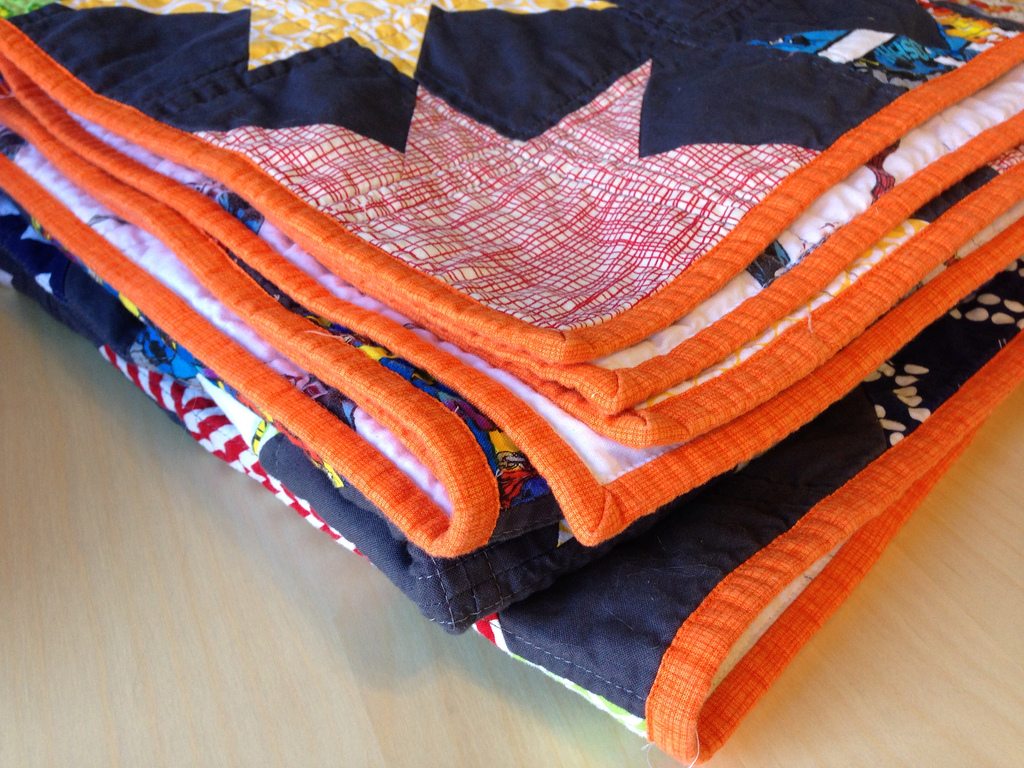 isaac is pretty happy with it.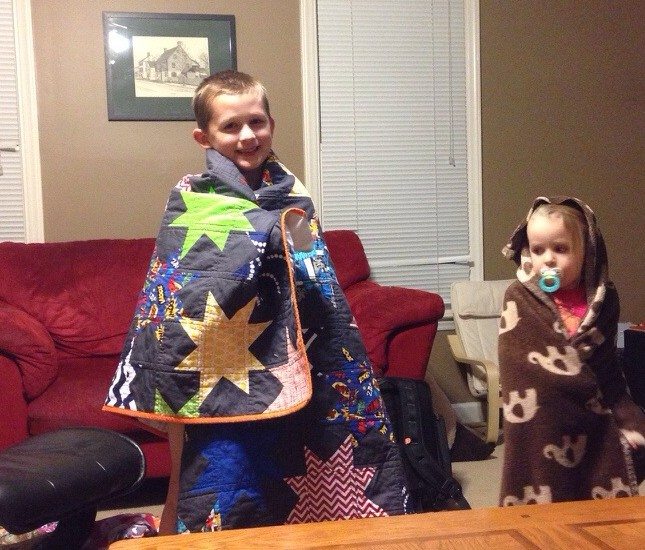 the end.