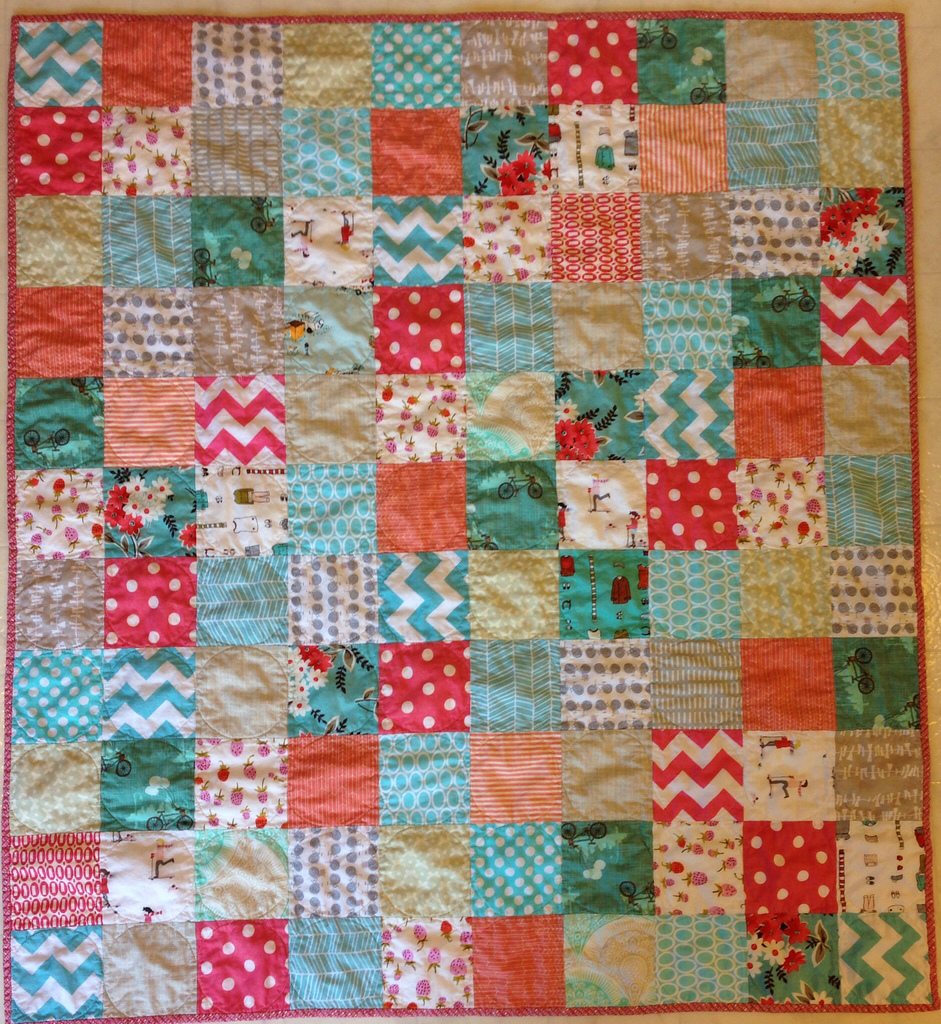 i made a last minute decision to make a quick patchwork quilt for lid kid three. one that was a little more girlie. the first was a gender neutral-ish. anyhooo… i grabbed a stack of pinks, aquas, gray/topes and whites and got to work.
it quickly grew and is a little bigger than i had planned, but i'll be happy when it lasts longer than a tiny little baby quilt.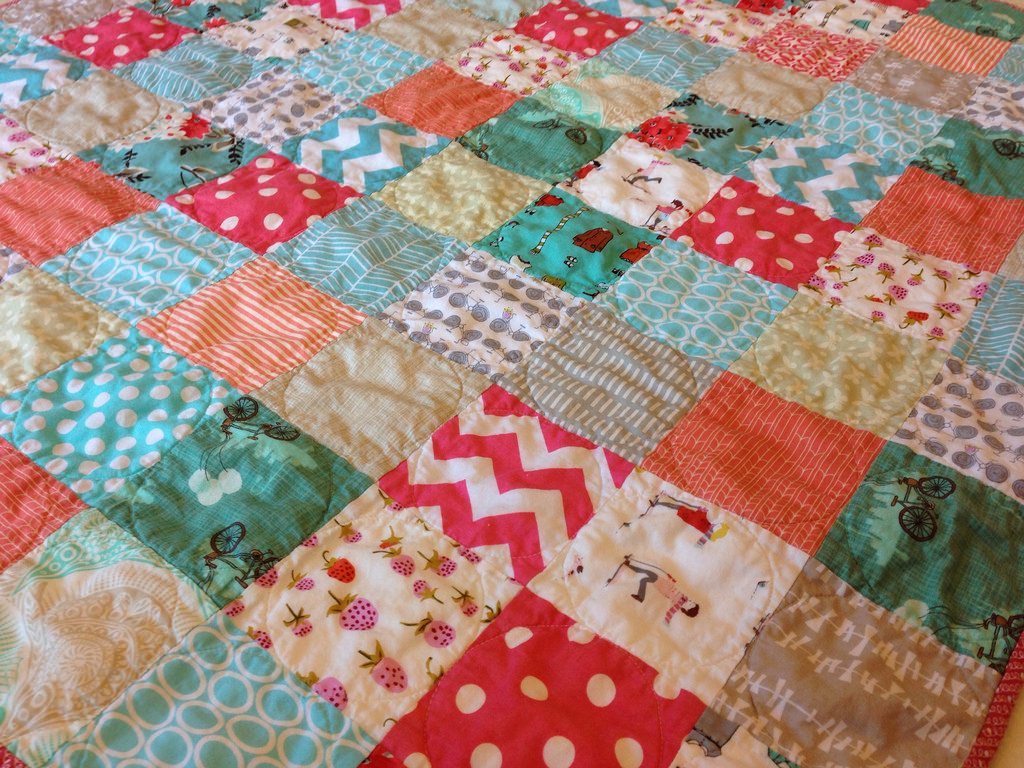 i quilted it with circles inside each patchwork square. i have had a plan to do this before, but it requires a lot of turning the quilt 180 degrees, so it was perfect for a quilt that was a little on the small size.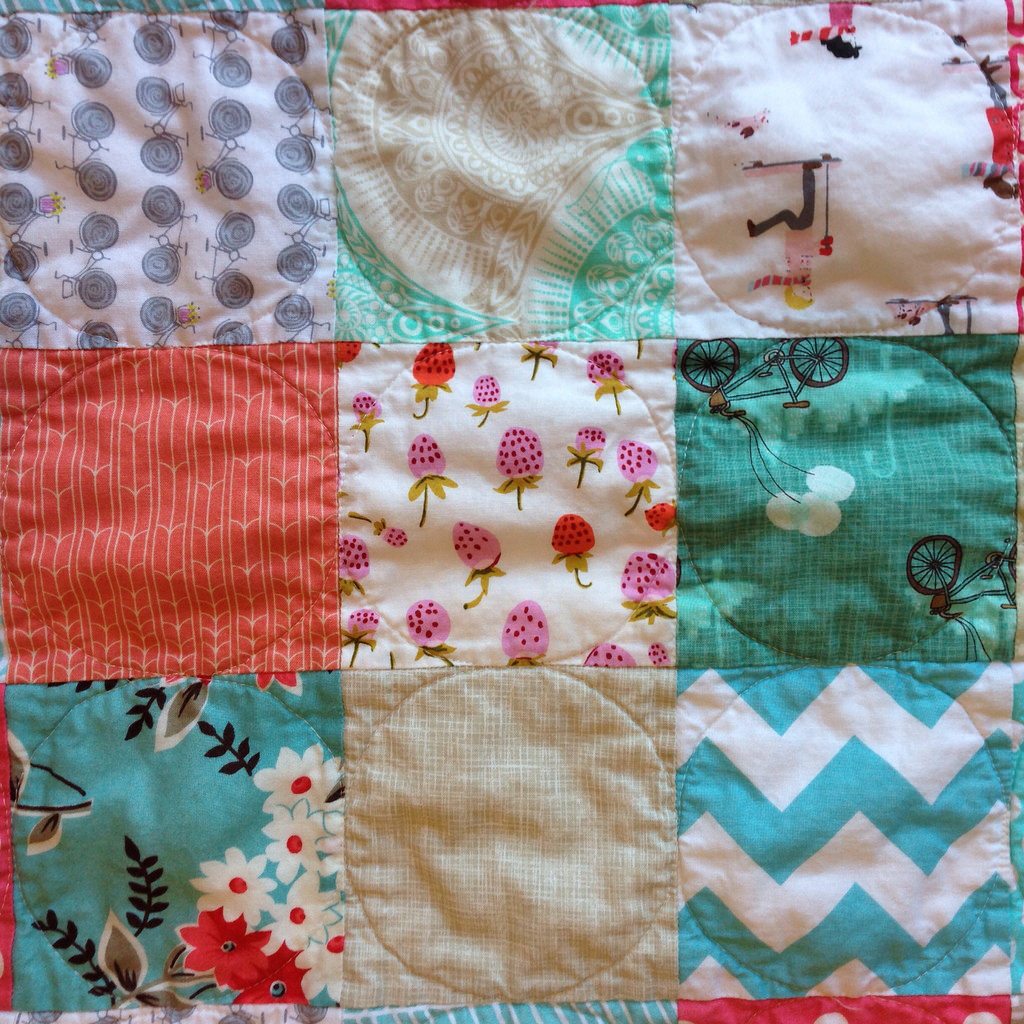 for the backing, i used this girlie fabric that i scored from ben franklin in mocksville awhile back. i forget the name, but it's from a legit designer. and it was super cheap. and since my quilt got out of hand and was too big, i added a row of extra charm squares to make the back (just barely) big enough.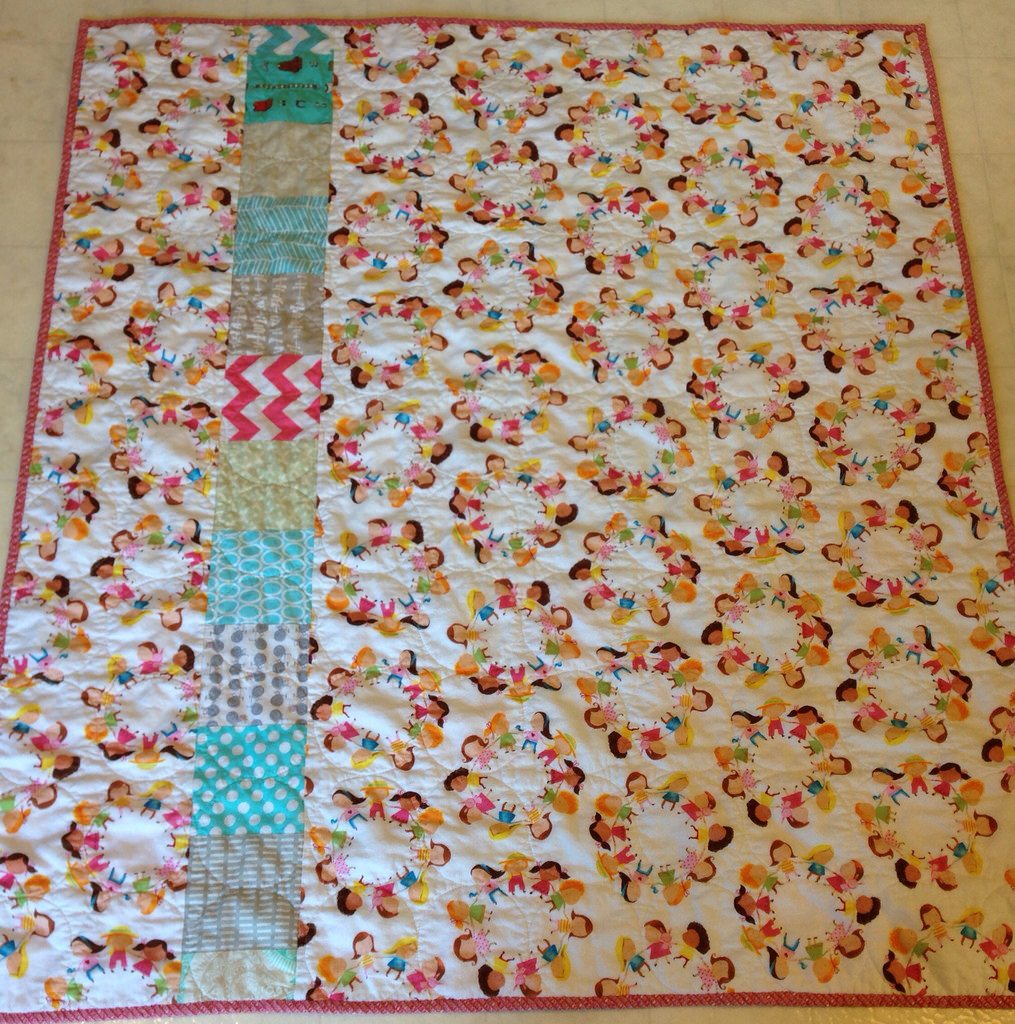 and finally, i used this cute bias squiggly fabric from the noteworthy line for the binding. i almost went more neutral, but my friends convinced me that this would have more pop. plus, i decided the neutral would be more likely to be used in the future, while i'm not sure what i would ever use this squiggly for. 🙂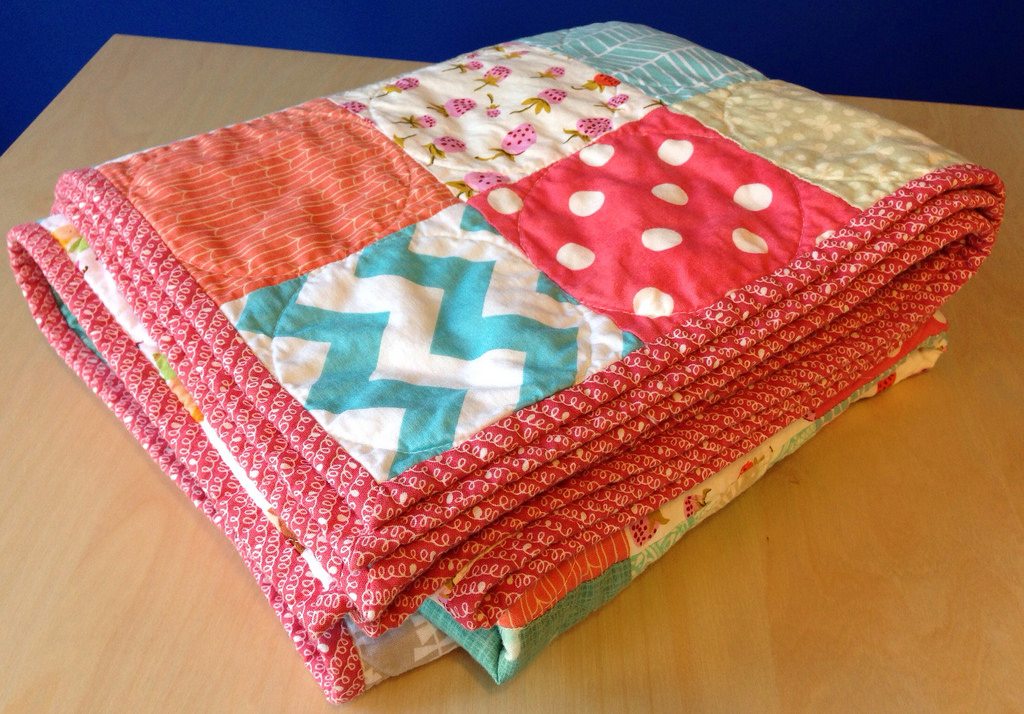 and that's it. ok, here's one more picture.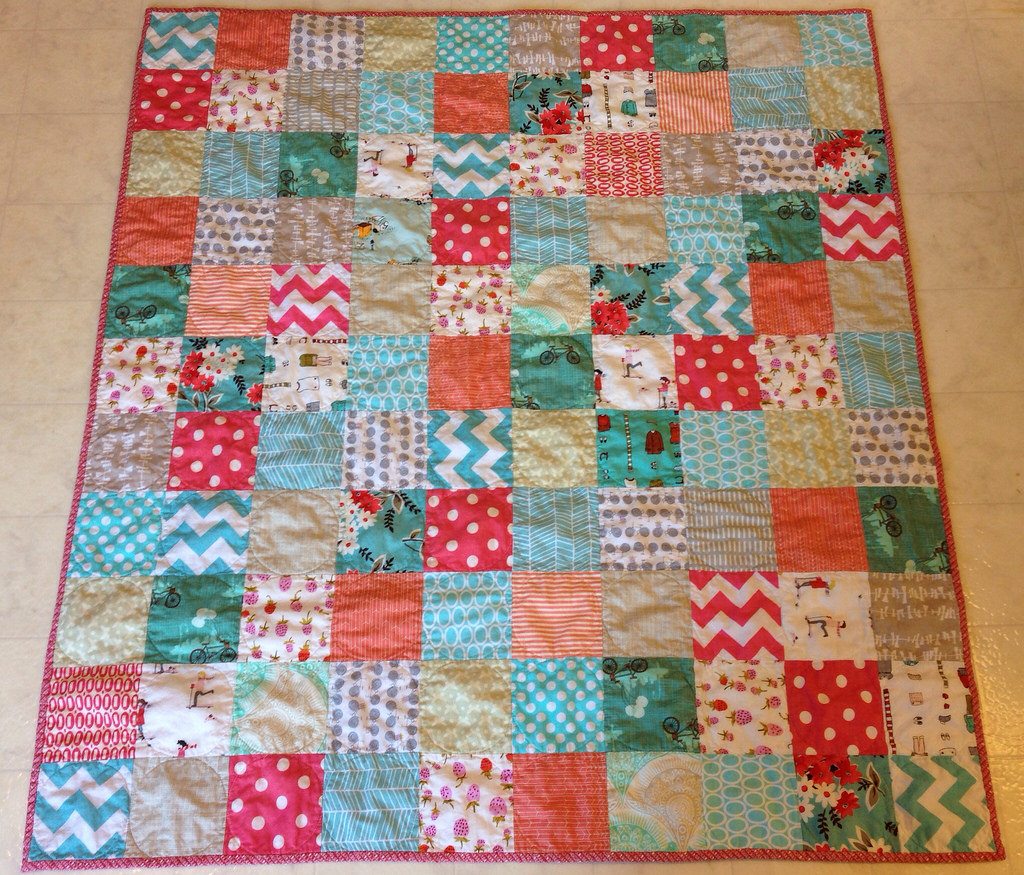 i suppose i would be better off if my "nesting" was directed at cleaning, or taking crap to goodwill, or putting the car seat in the van. rather than quilting. but, well, this is more fun.
13 days… (or more. or less.)