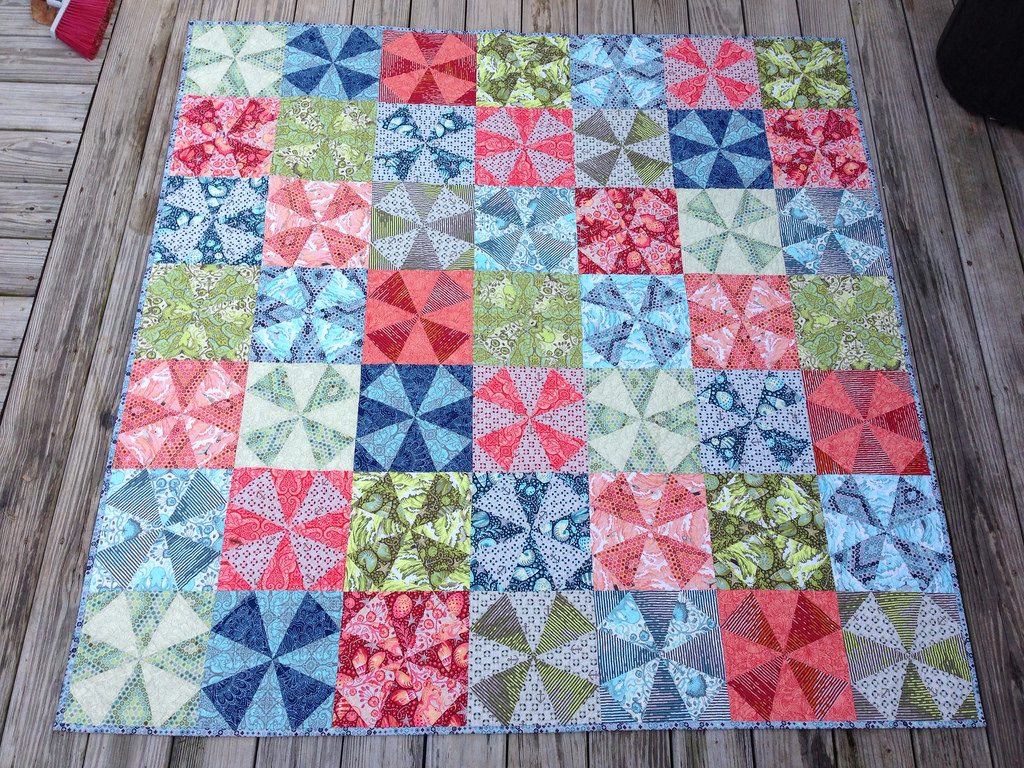 last year, for Christmas, derek got me a tula pink salt water fat quarter bundle. i decided i would use it to make a quilt that was a bit more time consuming. not my "usual" (see: wonky star). and would be more challenging. i settled on a kaleidoscope quilt.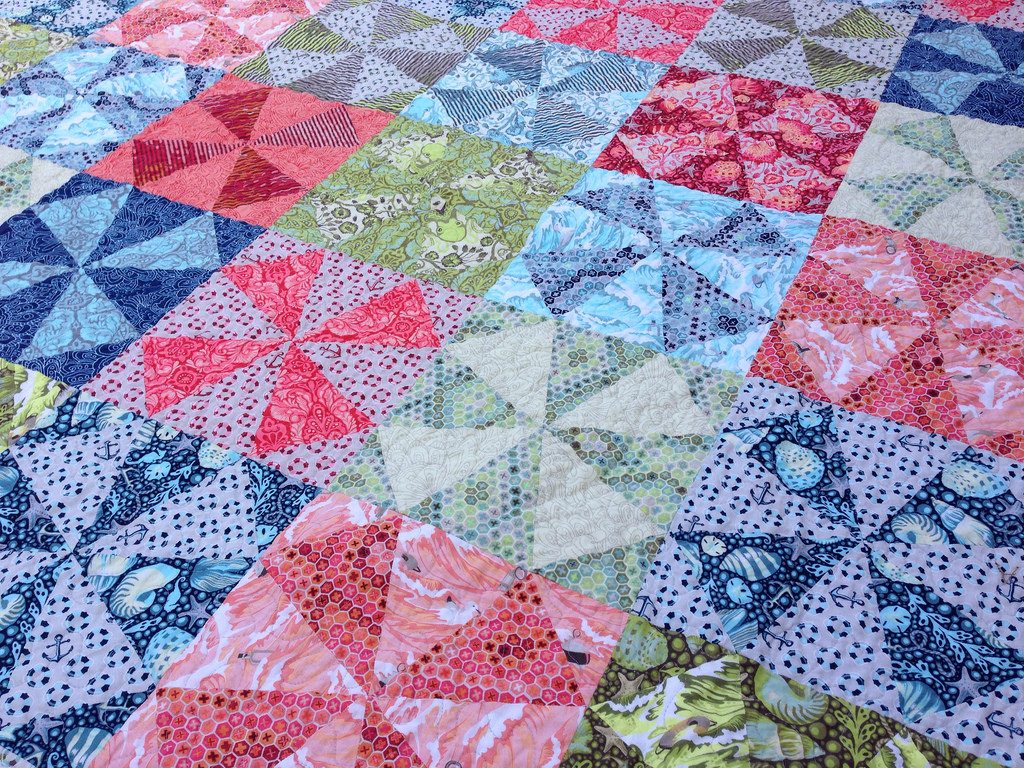 as i am often prone to doing, i just began slicing away, haphazardly, before deciding how i would match up the fabrics. i finally decided to keep each block in the same colorway and then line them up in diagonals. i feel like this might have been a bad call, because it seems to draw away from the kaleidoscope effect.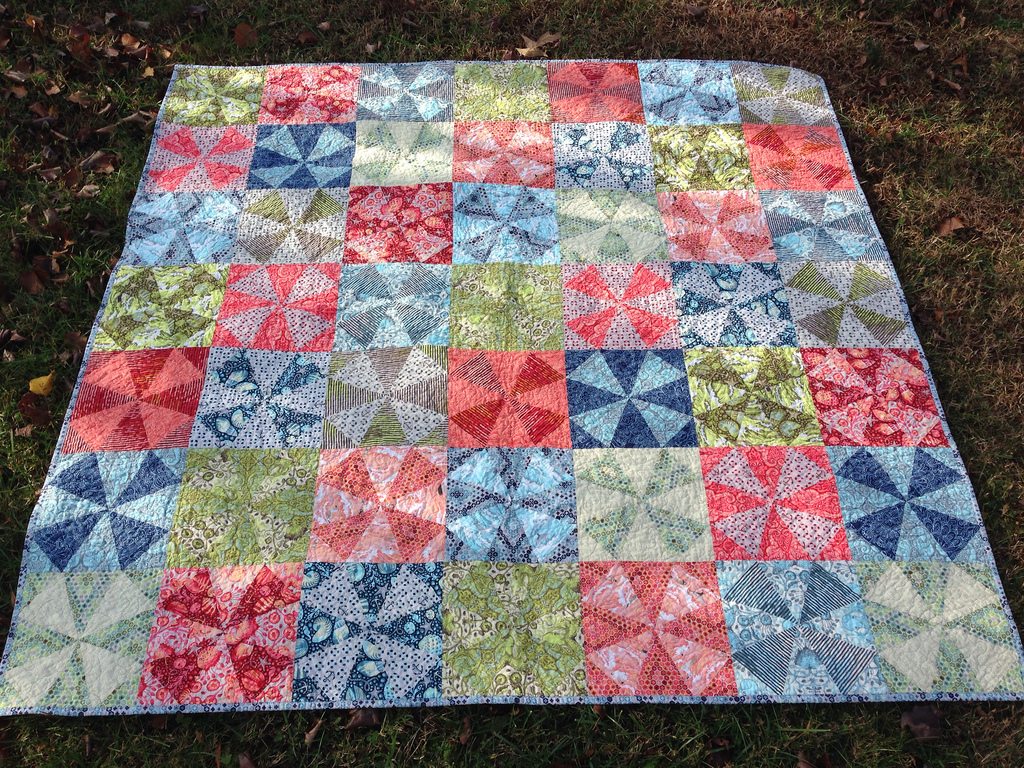 anyhooo…
i finished the top awhile back. and then it sat and sat. i wasn't in love with it at all. i didn't want to spend a ton for the backing, because i didn't love it. i think i don't love the red-ish fabrics. the blues and greens are great. too late now. anyhow, i found some of the navy prints for a little bit cheaper and picked them up and got this thing basted. and then it sat for longer.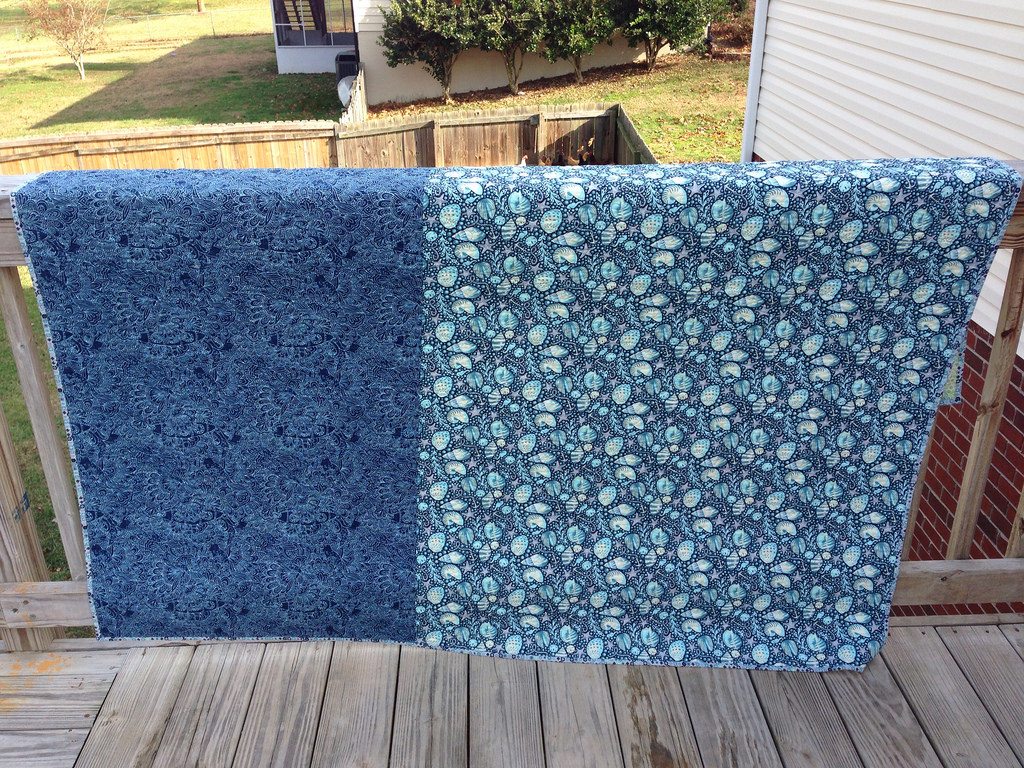 i had zero intention of finishing this before the baby came. but then, my due date came and went and i pulled it out and decided to quilt an all over meander on it and get it finished up.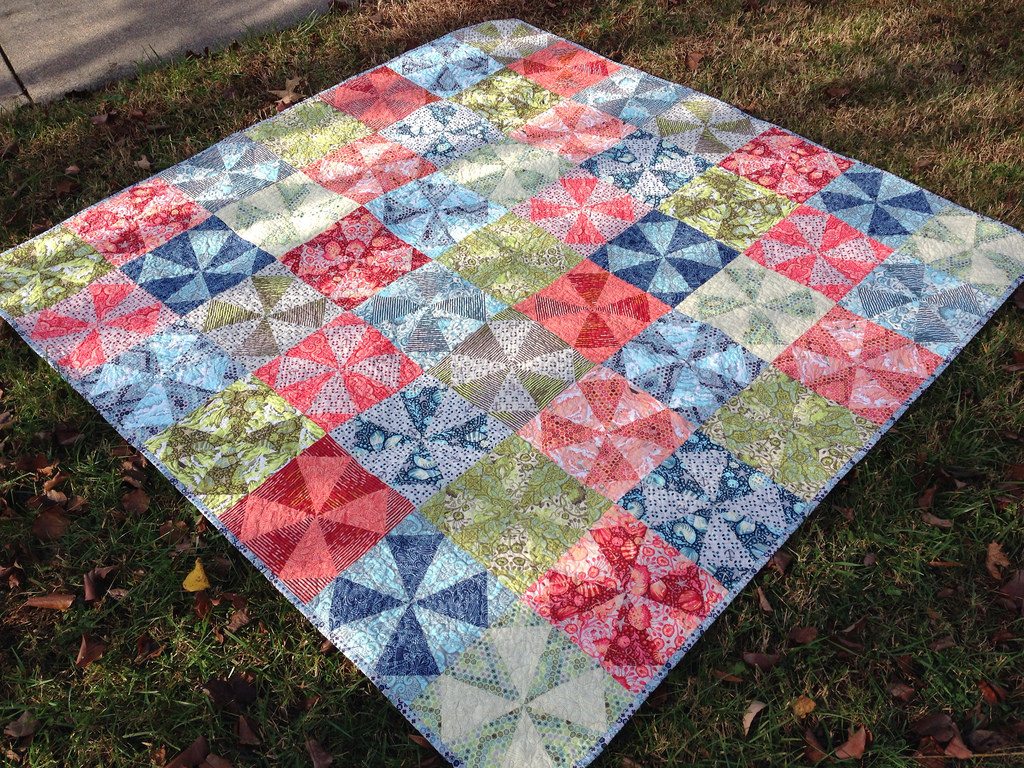 my pal, lee, hooked me up with the binding print. i had 8 inches to spare. i machine stitched it on, just in case a baby was to arrive soon. she didn't. but, well, at least the binding is secure.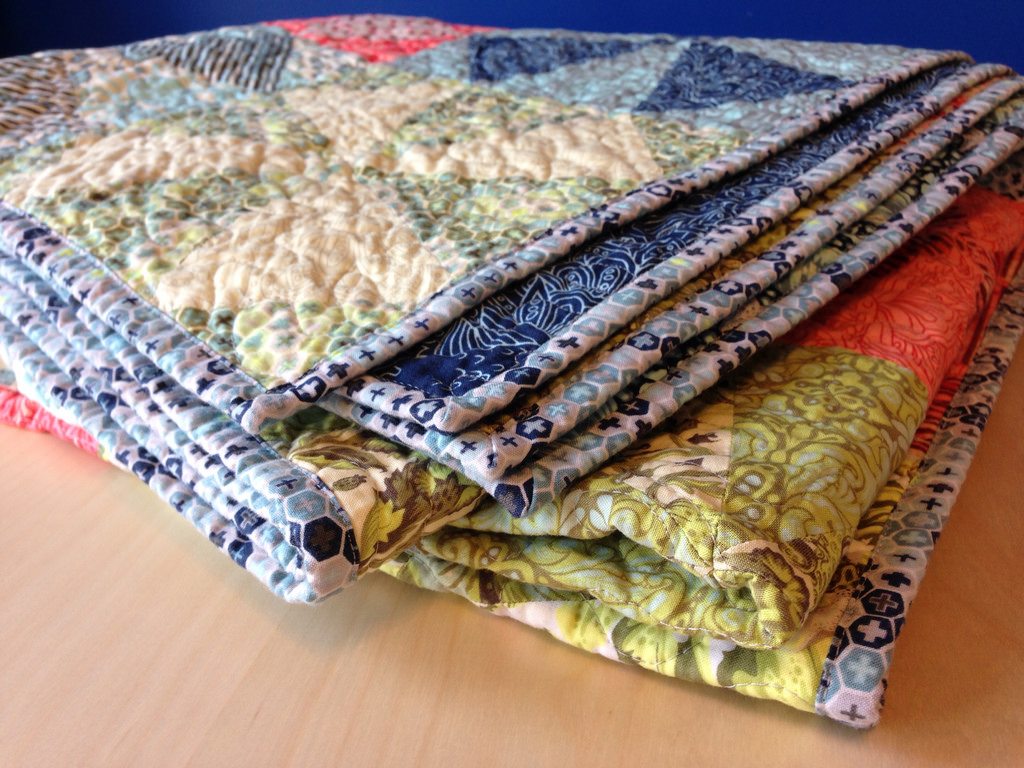 it's 70″ square. about.
and i don't know where it will head off to.
and it tried to escape while i was taking pictures during today's high wind conditions. i had visions of running down the street, chasing a quilt, 40 weeks and 2 days pregnant. luckily it stayed in the yard.