(i'm still pregnant. and bags are packed. and things are mostly clean. and so on. so, i am blogging.)
we had thanksgiving at derek's sister's house. here's the kidz table. it was very giggly.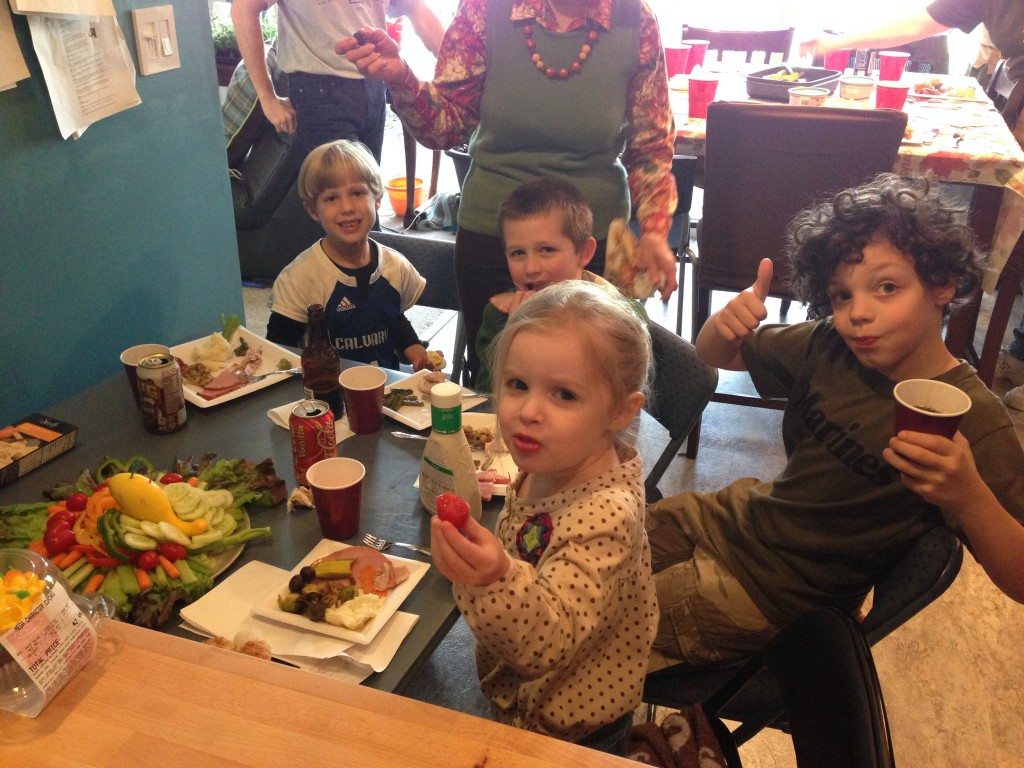 the cousins exchanged gifts (mostly because we got them a lego star wars advent calendar and we don't have the family christmas party until next week). anna took her sweet time.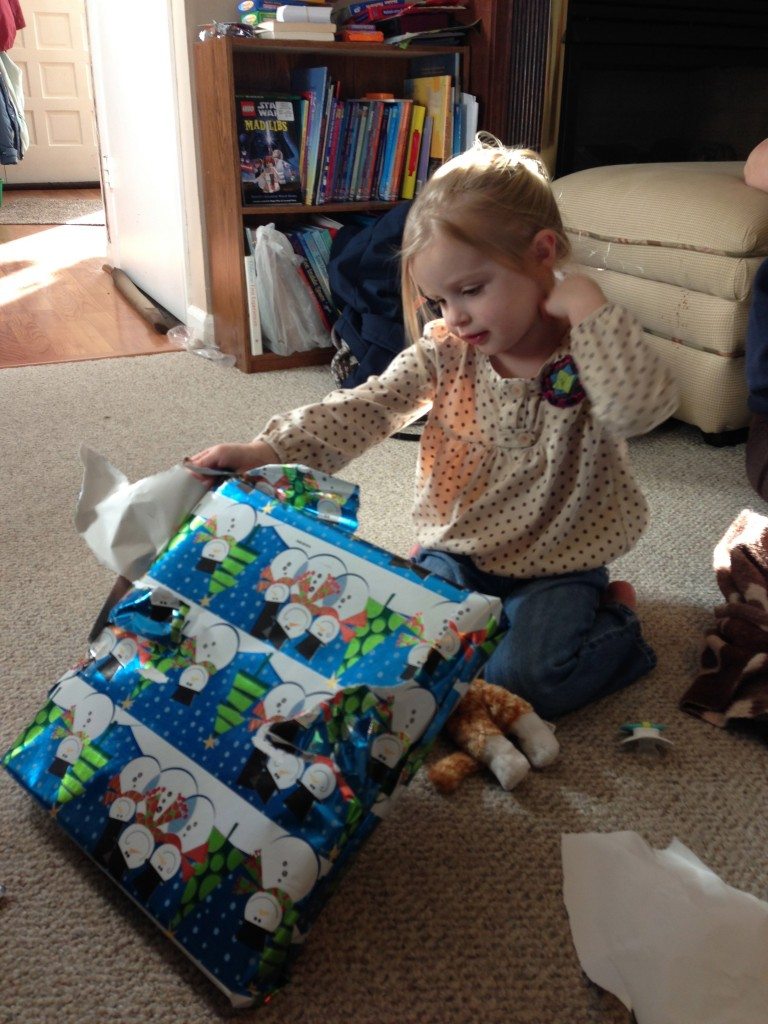 i tried to make a special breakfast treat for the kiddos before things get crazy and they will be lucky to get a granola bar tossed to them. we had christmas shaped pancakes with sprinkles and such for decor.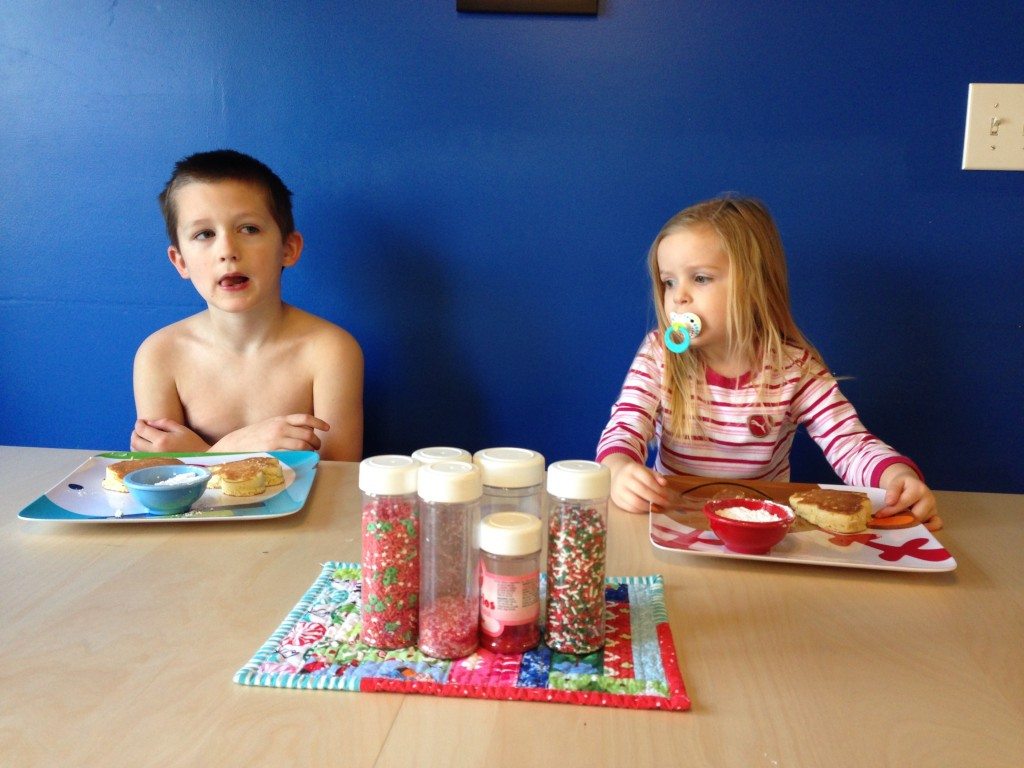 on sunday, i squeezed in a mom only date with each kiddo. anna and i went to see frozen. it was super cute. and had a princess anna, so it was obviously a hit for our anna.
isaac and i went out for mario's pizza for dinner. he loves that place. and who wouldn't love a slice of pizza you could wrap around your head?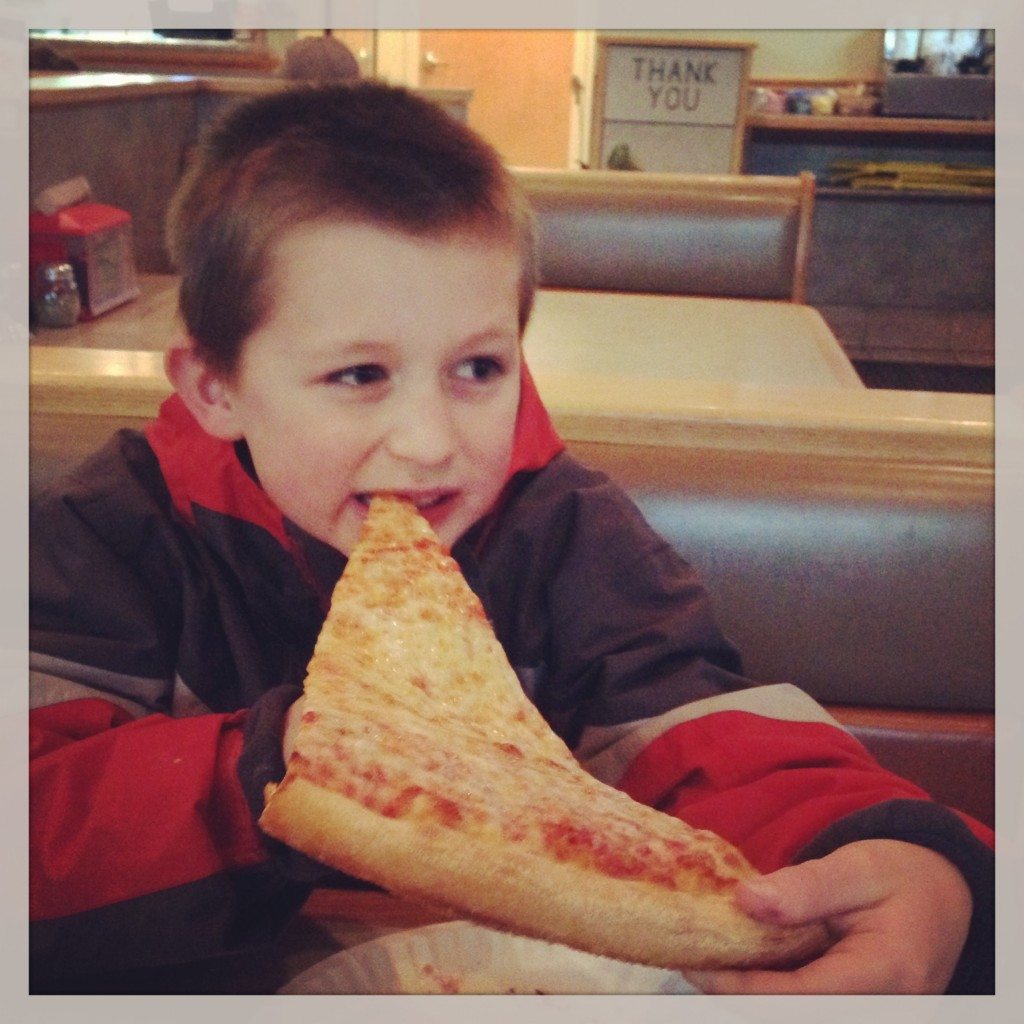 then, the thanksgiving vacation was over and we were back to normal. isaac at school. and anna playing with art supplies with no supervision. which results in various disasters. such as, but not limited to, marker hands.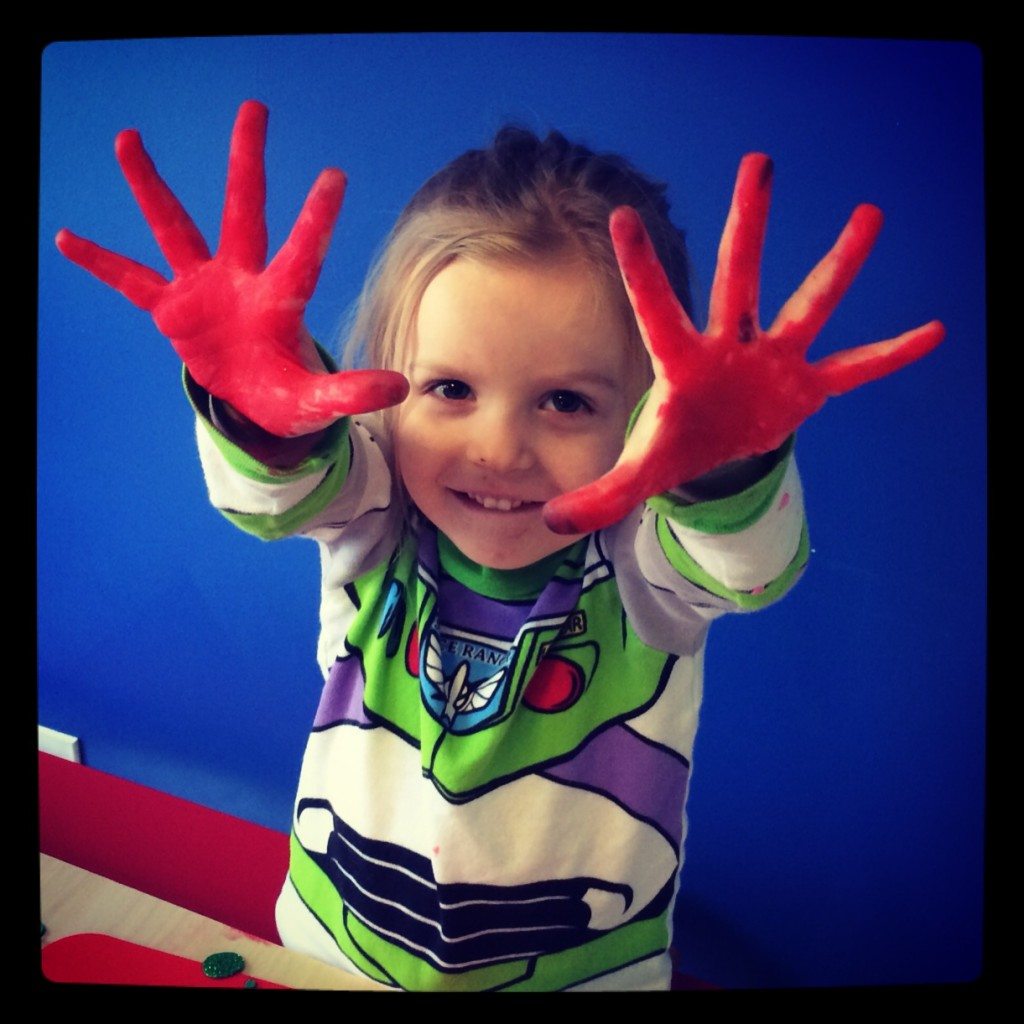 isaac worked hard all week on a lego technic dune buggy. that kid is a lego master.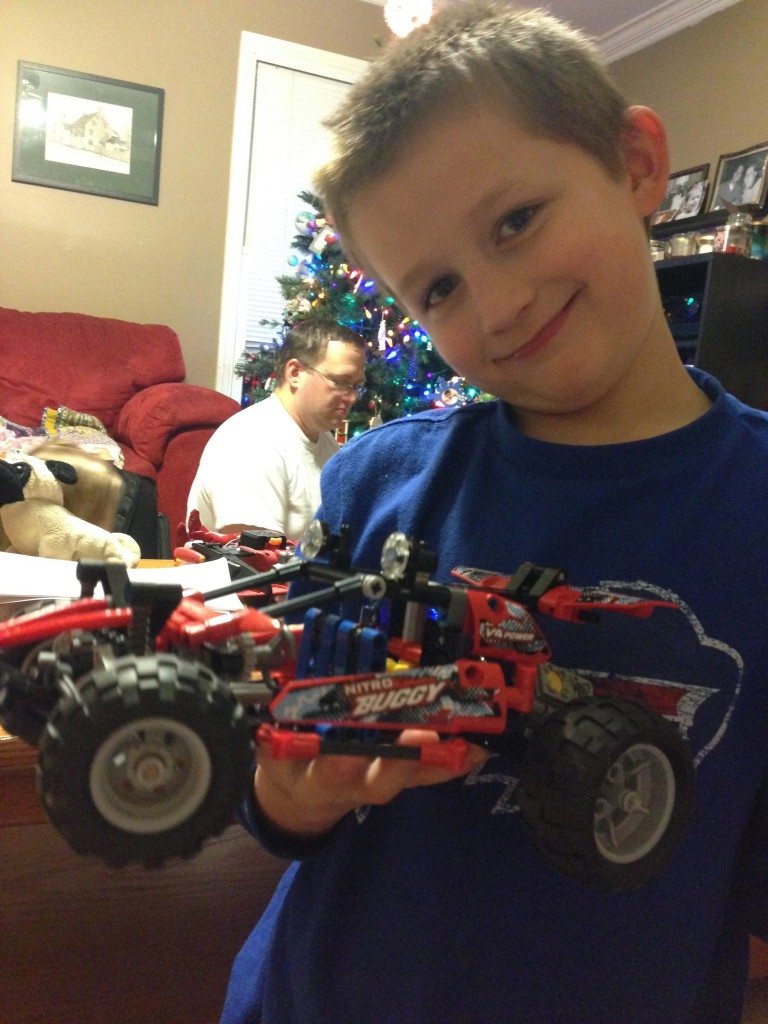 mostly, anna and i have been lounging around. today, i even talked her into lying down on the bed with me. then, i got up to do something, only to return to this scene. and it was time to get isaac. so, i had to wake her up. grumble. add this to my list of reasons to homeschool.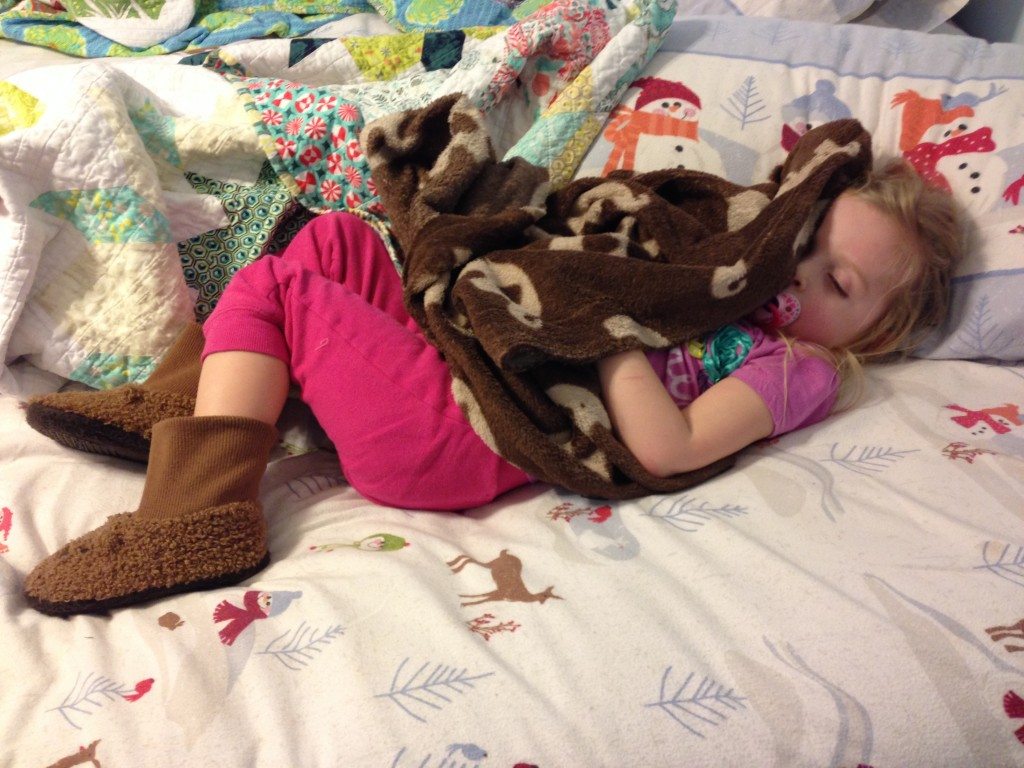 so, that's all.
just a lot of waiting happening over here.
trying to keep the house in some sort of order.
a lot of disappointment for isaac everyday when he realizes i'm picking him up from school (and not a grandparent).
oh. and i finished a quilt.
stay tuned for that post after i get derek to help me with some pics. i took one today and my big fat belly was obstructing half of the quilt.
until then…