here's the story of how hazel arrived.
if you have followed along, you know that about a week before my due date, my blood pressure started to do that thing where it creeps up. except it never really skyrocketed. just crept.
and then, my due date came and went. and more days came and went. and on monday, the 9th, we went to an appointment and they scheduled my induction. apparently they don't like for folks to go past 41 weeks.
so, we got our lives in order, somewhat. shipped the kids to gramma's. and went to bed for the worst night's sleep ever.
we arrived at the hospital at 4:30. waited in waiting room until 5. and settled into this room around 530…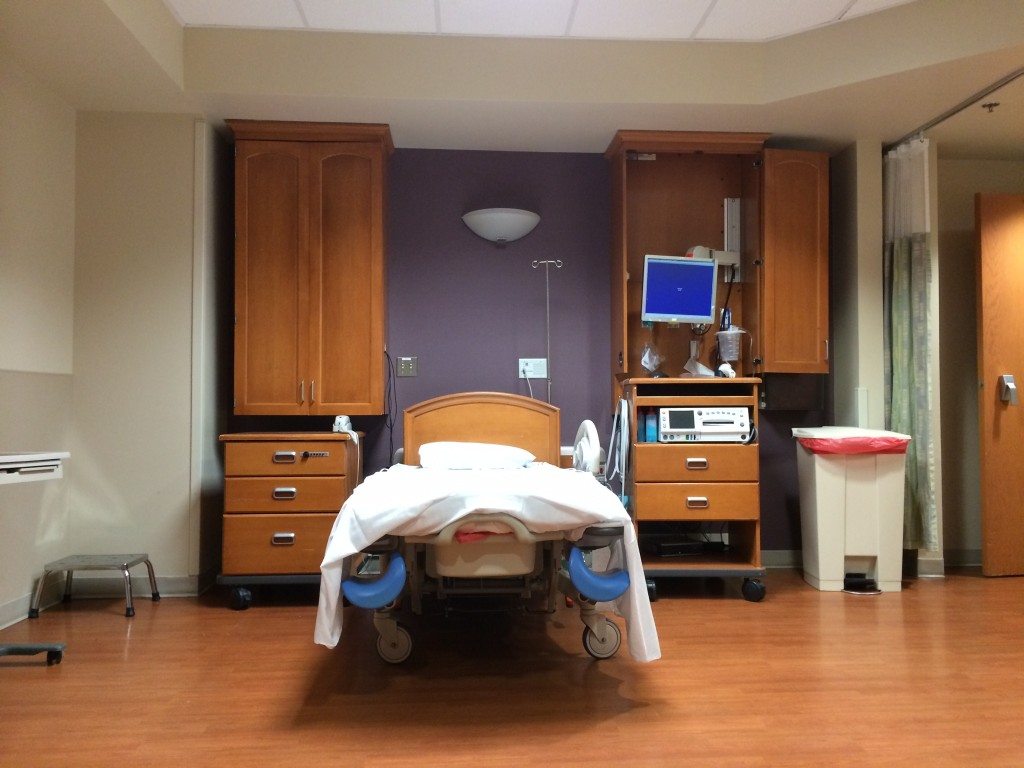 millions of questions. forms to sign. monitors to hook up. iv's to shove in. and around 7am, the pitocin drip started. i was 3.5 cm and i was having regular contractions on my own around 10 or 12 minutes apart, but the pitocin definitely amped everything up and they came more frequently and with more strength as time went on…
at around 930, the doc rolled in to break my water. such a delightful experience. and i was 3.5 cm. still. which was discouraging.
side note: i had really hoped to go naturally. and really hoped that maybe i could not have an epidural. my epidural experience with anna was horrible, so i was dreading a repeat performance. so, i was attempting to go as long as i could, even though i was being induced.
well, turns out, i held out until 10am. it was rough. i called for the anesthesiologist and she rolled in and magically took the pain away. it went a thousand times better than anna and i was good to go..
i rested a bit, but at 1030, the nurse came in and said something about seeing some "dips". she checked and i was 6cm. my blood pressure was high, so they had me lie on my side. and she got the baby having instruments lined up.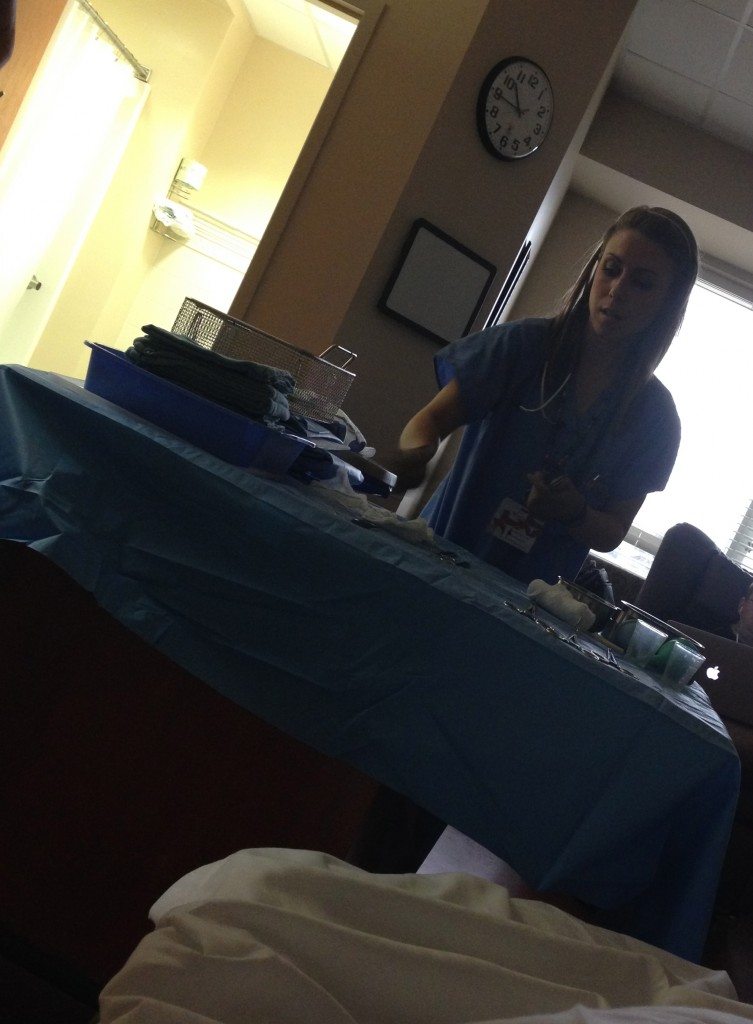 i began to start to feel the contractions again. as in, they started to hurt again. at 11, i suggested derek go eat, so if things started to move along, he would be adequately nourished. he packed up and began to head out, when i had a loooonnnngggg, painful contraction and i was for sure the baby was coming out. derek went to get the nurse. in a hurry.
she came. checked. i was 10cm. she suggested a practice push. then asked how many times i pushed with anna and ike (answer: once and three times, respectively). she then retracted her suggestion to practice push and found the doctor. i heard her in the hall, explaining, "it's her third. she pushed once last time.". he came in quickly. the baby nurses assumed their position. everyone scrambled around. the table was transformed into a baby pushing table.
i pushed three times. and sweet hazel was here.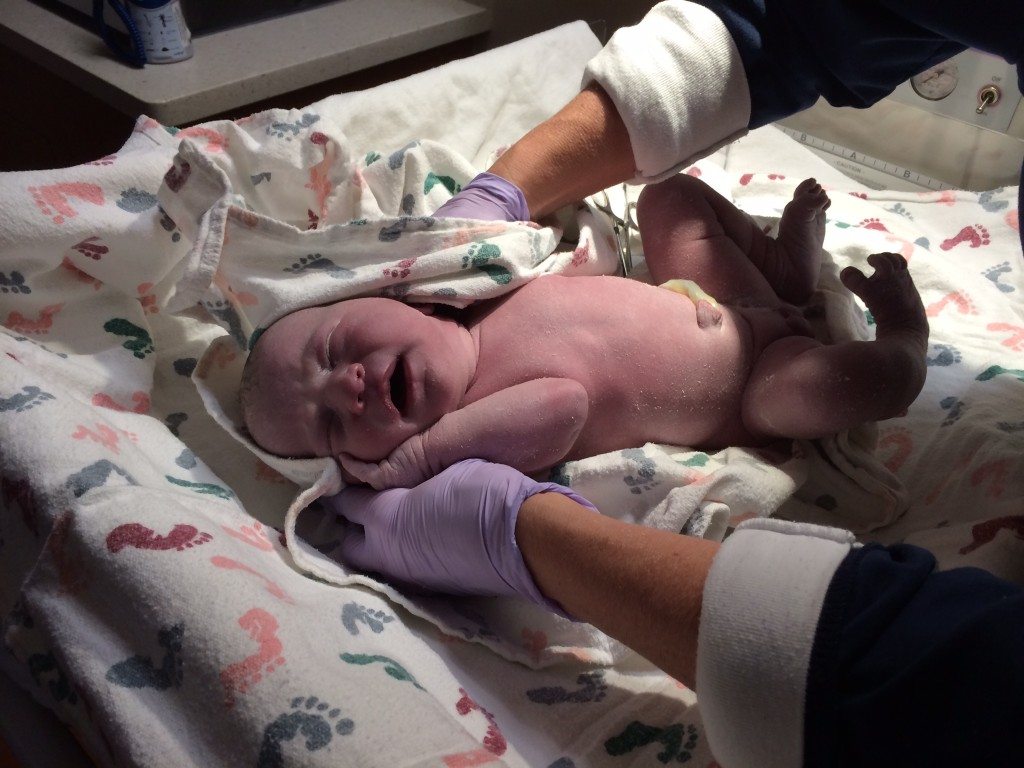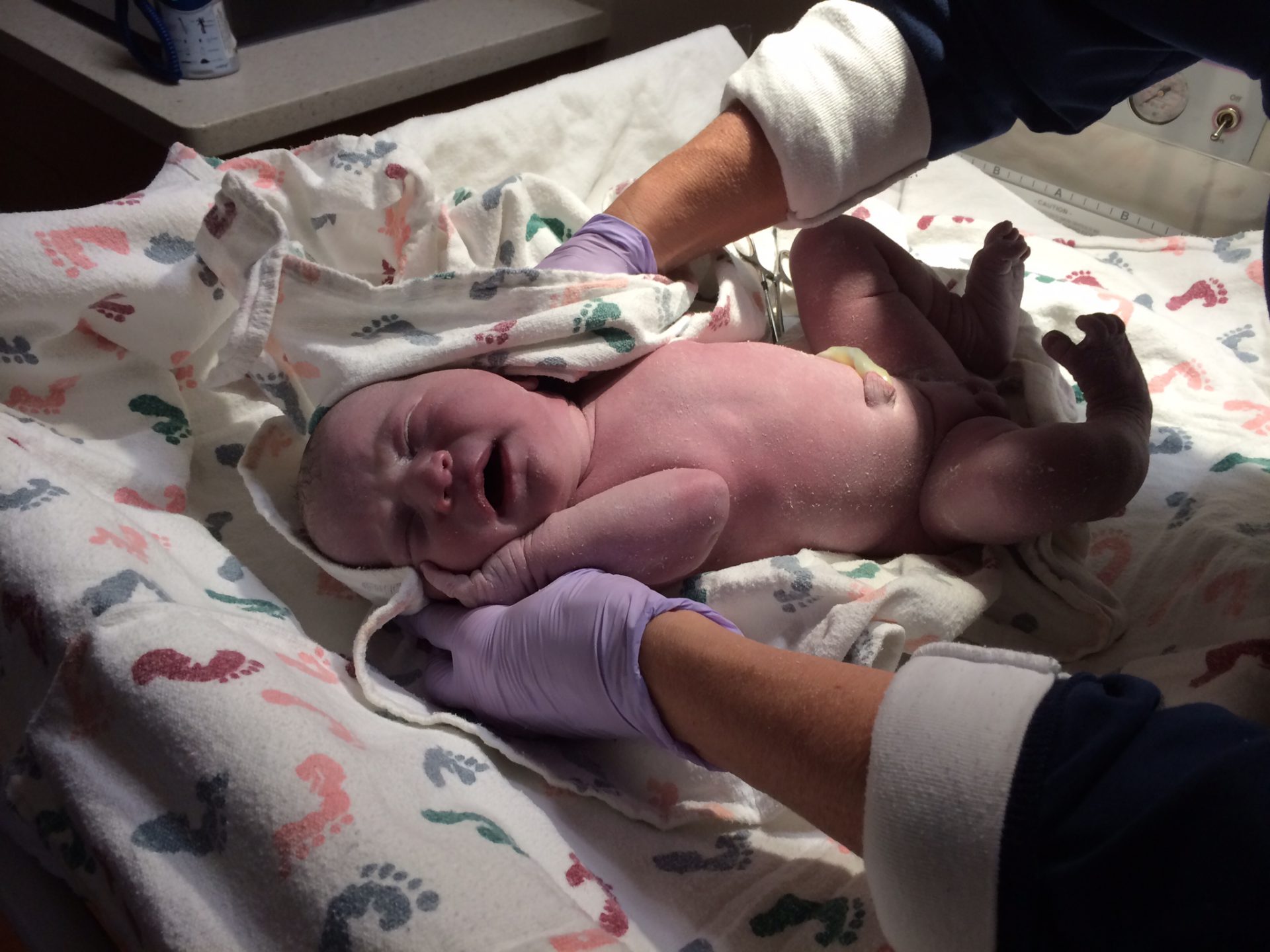 it was a complete whirlwind. crazy.
and that's the story of baby hazel's arrival. the end.