well. i thought maybe i would split this post into a few smaller topical posts. but, my time at the computer is pretty limited these days. so another lump 32 picture update post will have to do. for now. i did save a zillion pictures from planting our garden today for a later post. you're welcome.
our first egg hunt of the easter season. just isaac and anna. and probably upwards of 100 eggs. the before pic of the egg hunters.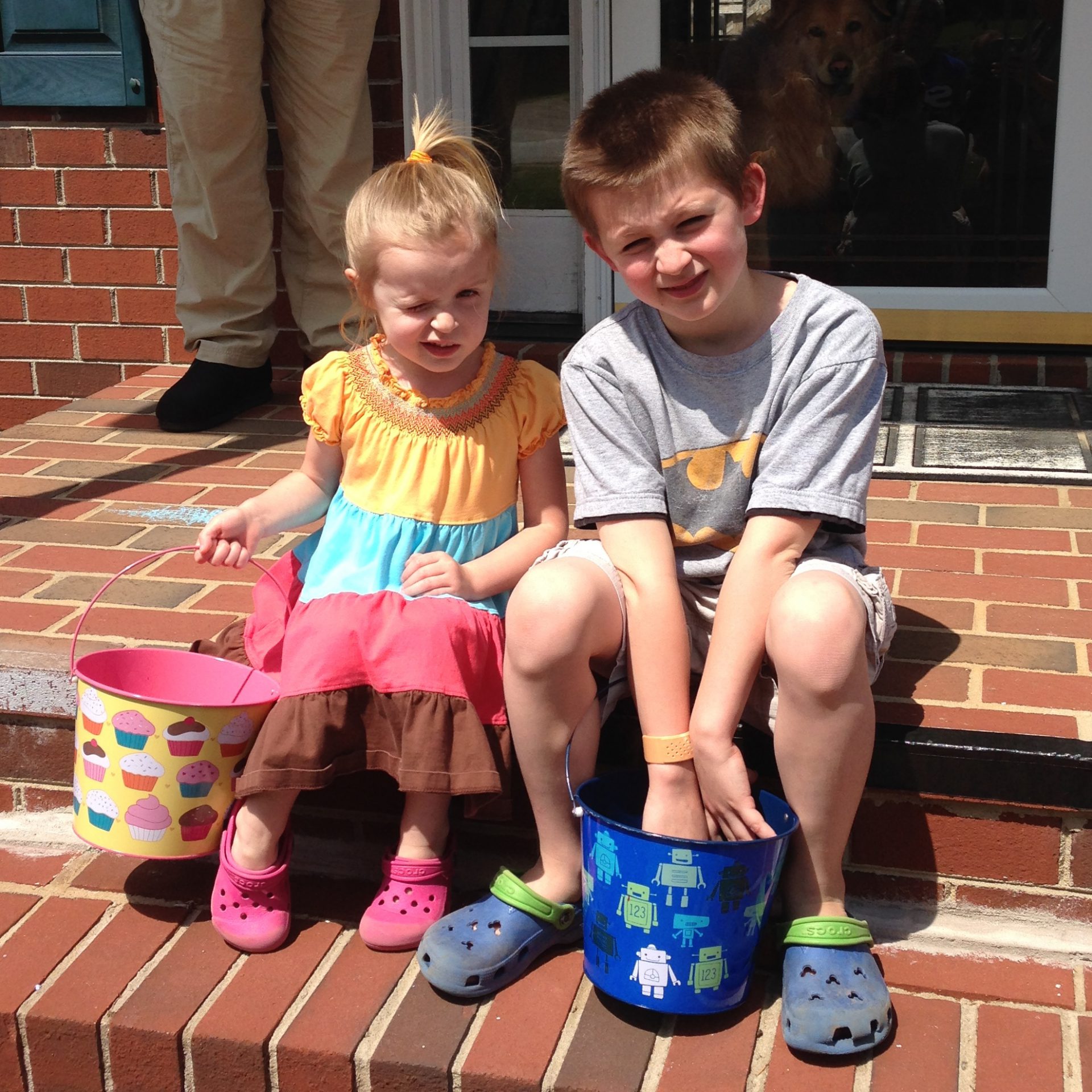 round one was in the front yard. it has way better hiding spots, but is not contained.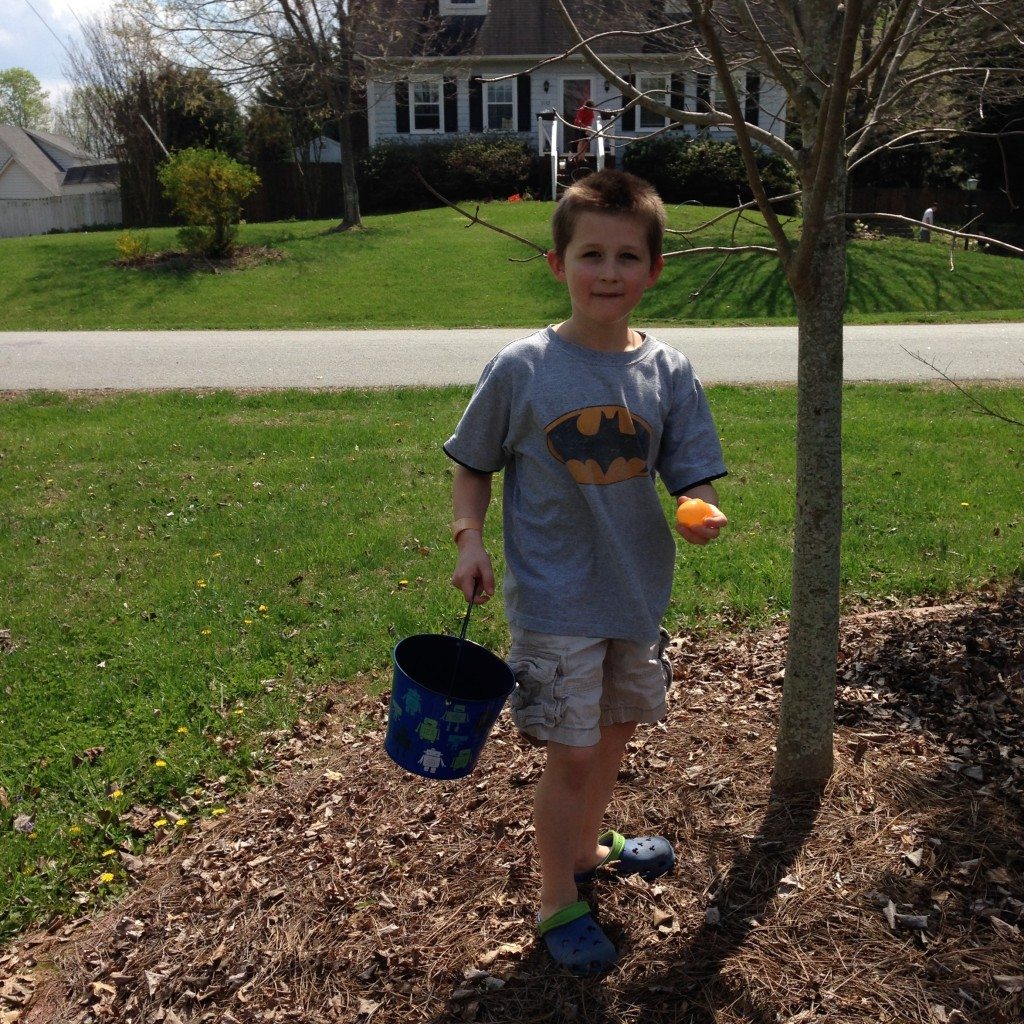 such a happy egg finder.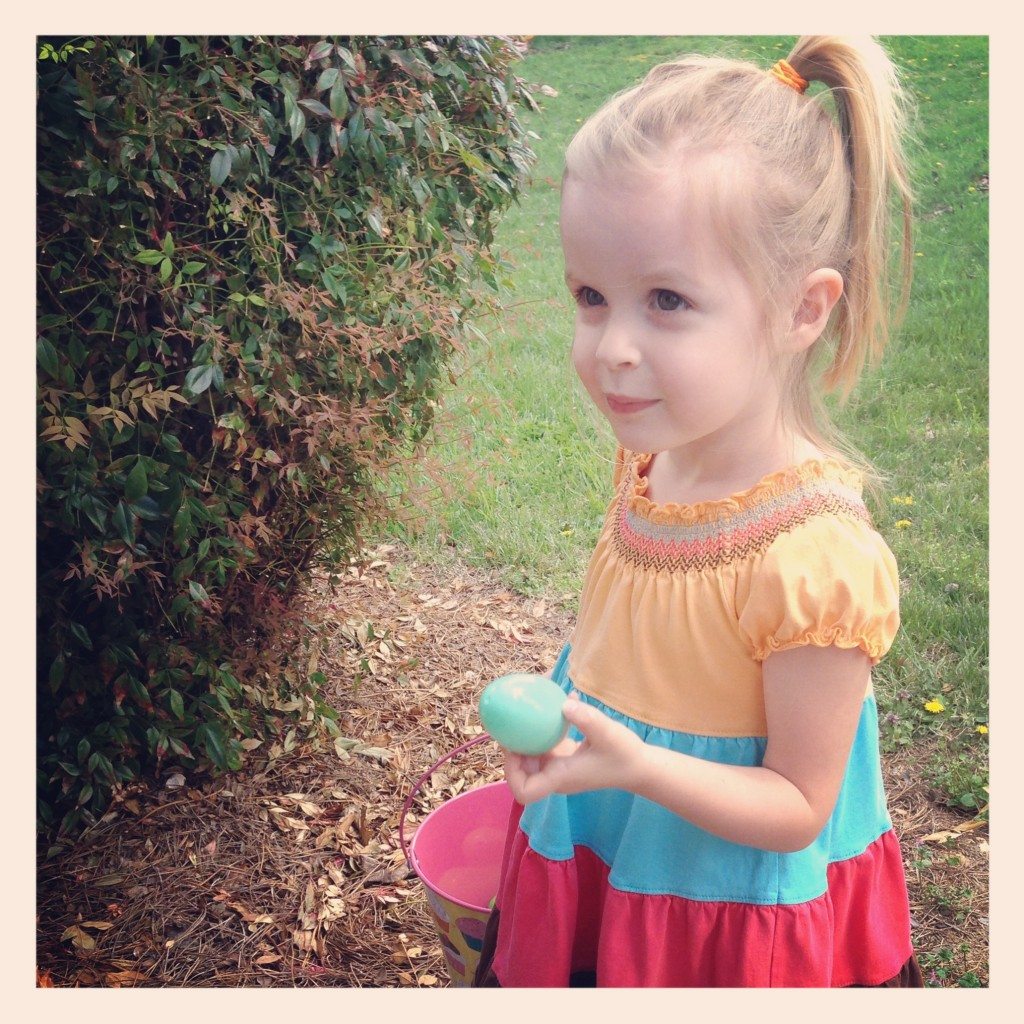 round two in the back.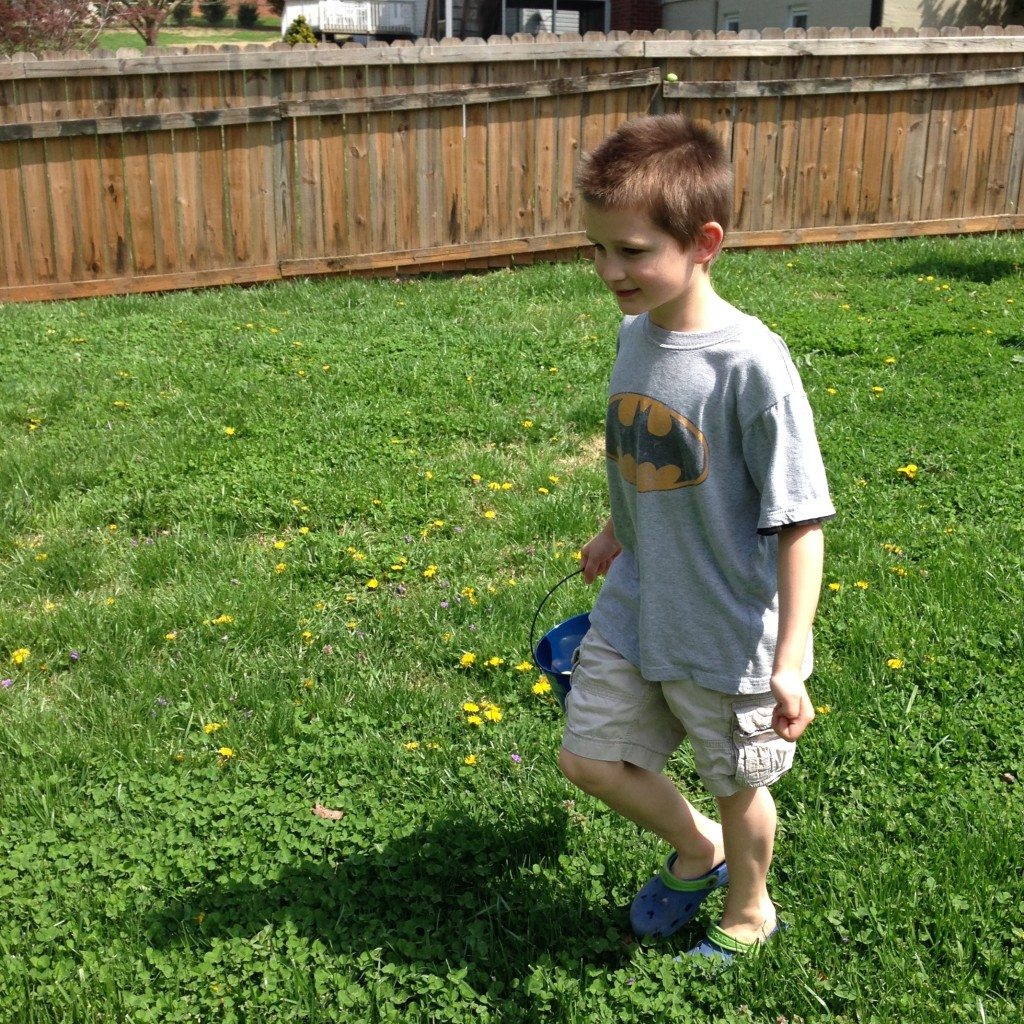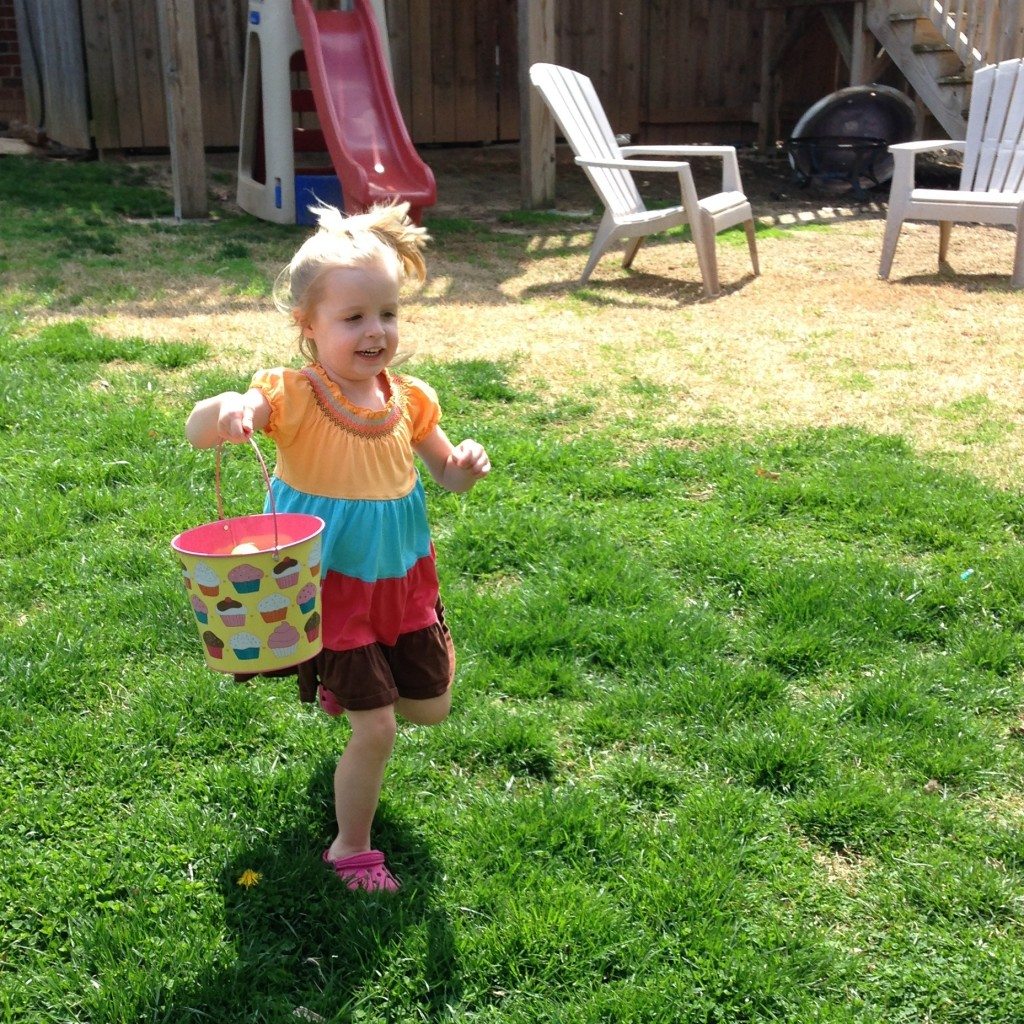 swing helper.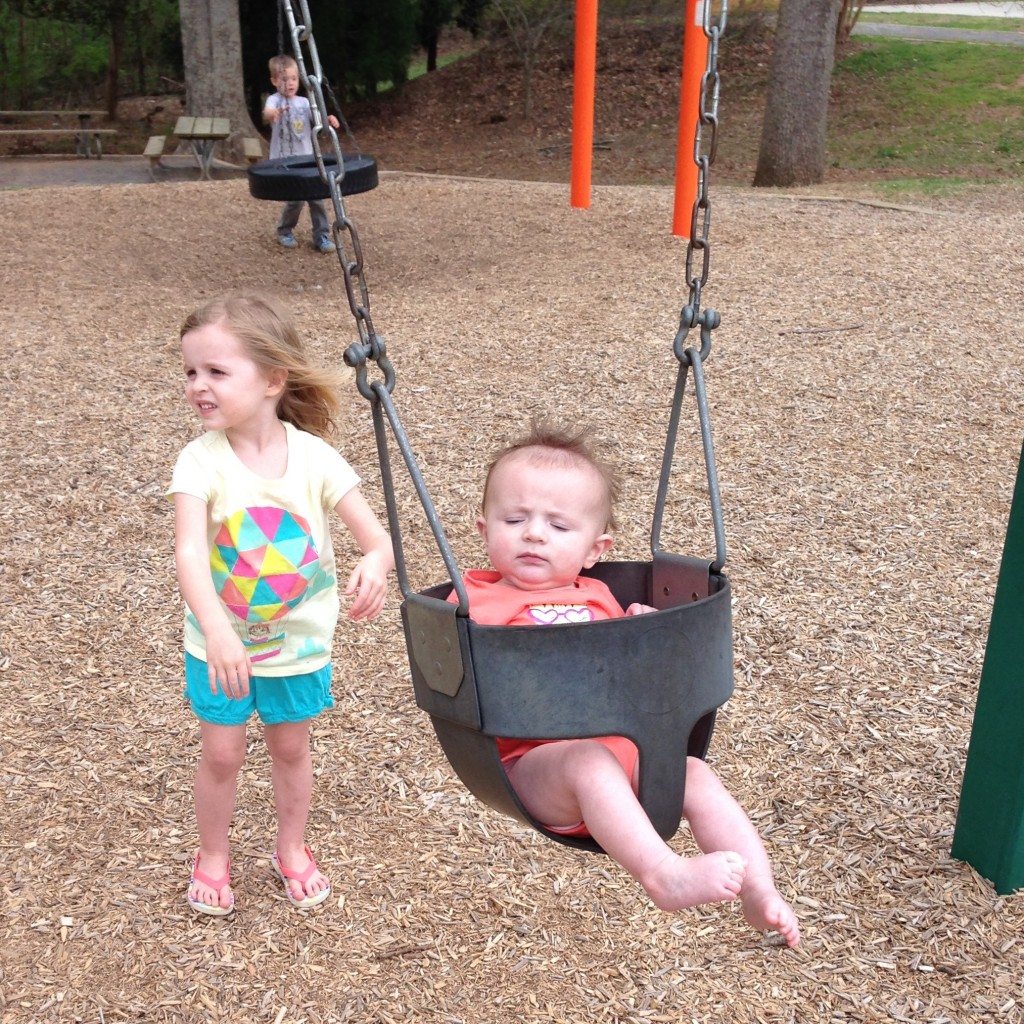 i think i already posted isaac's chocolate bunny. this is anna's. i wasn't super happy with the color of the pink. very blah. but, anna didn't care. the sparkle white shirt won the day.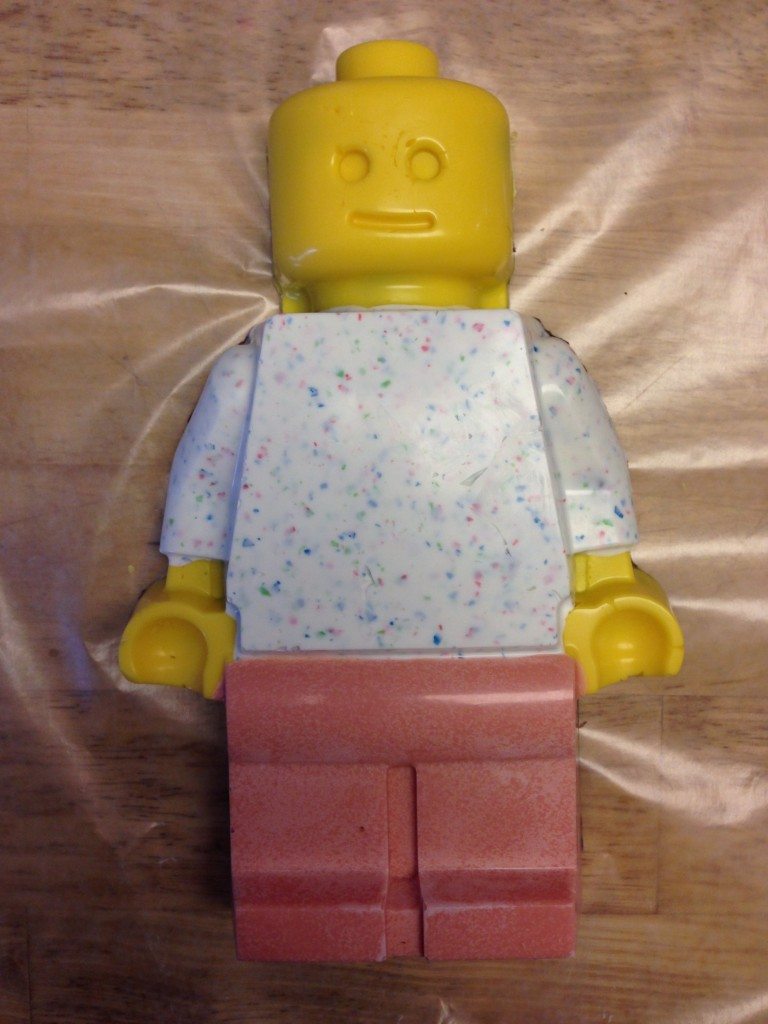 (side note: anna ate most of the head of his. anna ate a hand of hers. and i just threw them away. total waste. but, fun, i guess).
exersaucer joy.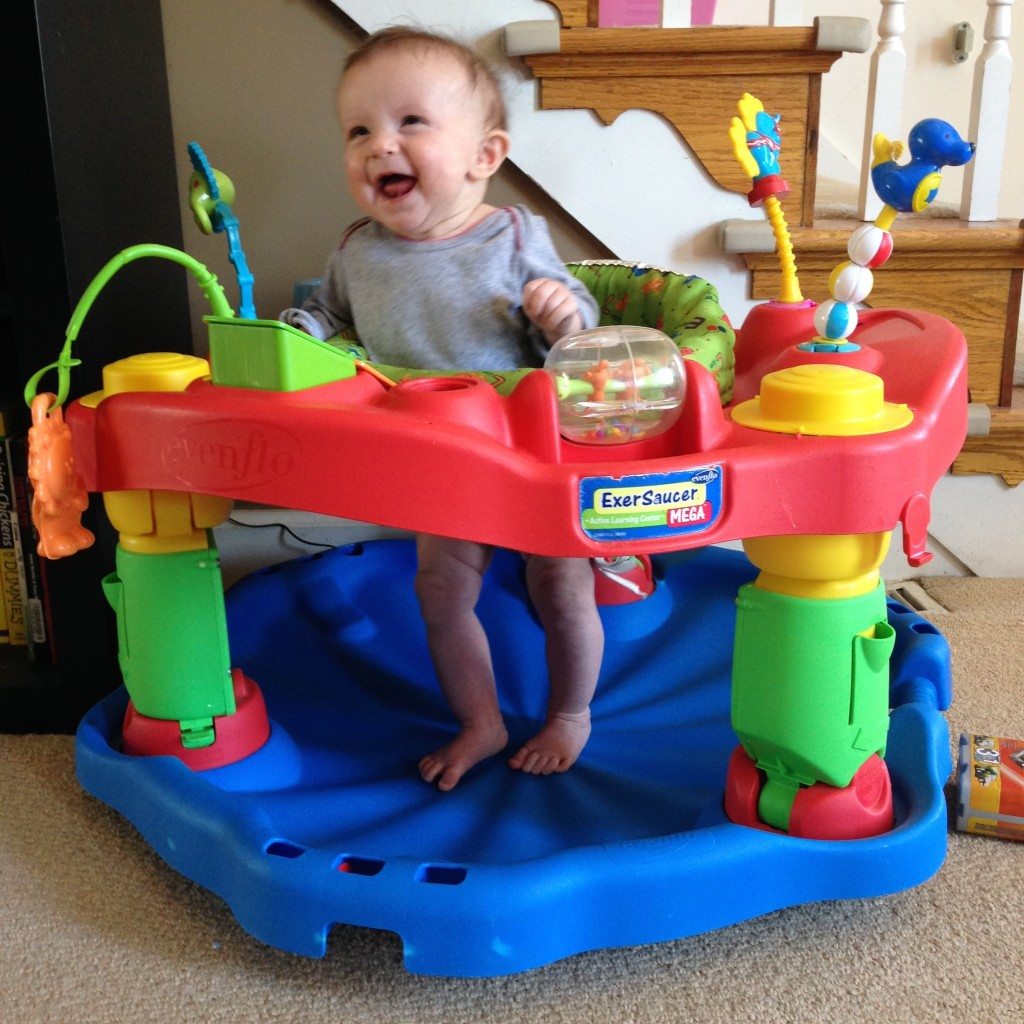 anna and i went out on a mom-daughter night. to mexican.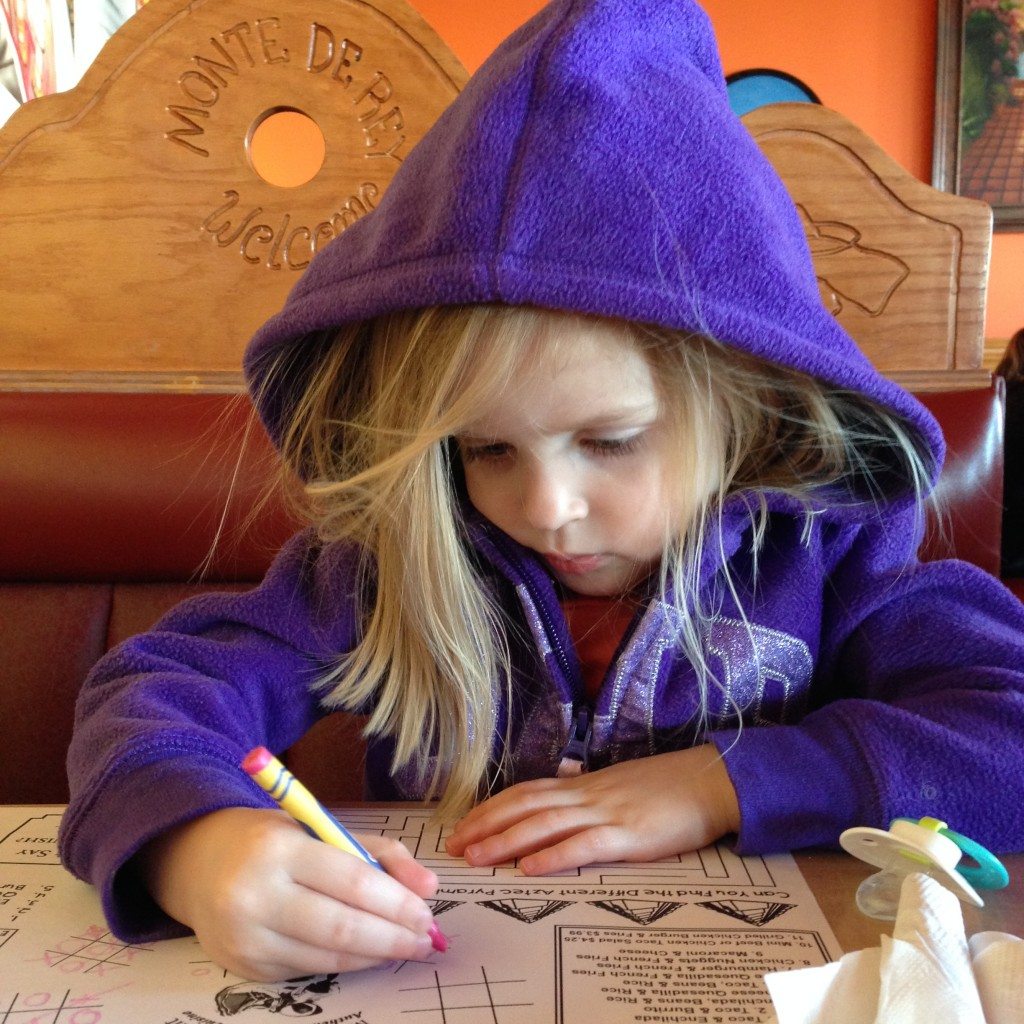 on good friday, we hit up the greensboro farmers market for all of our plants for the garden. our pals, the hungerfords, joined us. we bribed the kids with ice cream for good behavior. even though it was super cold, they held us to our agreement.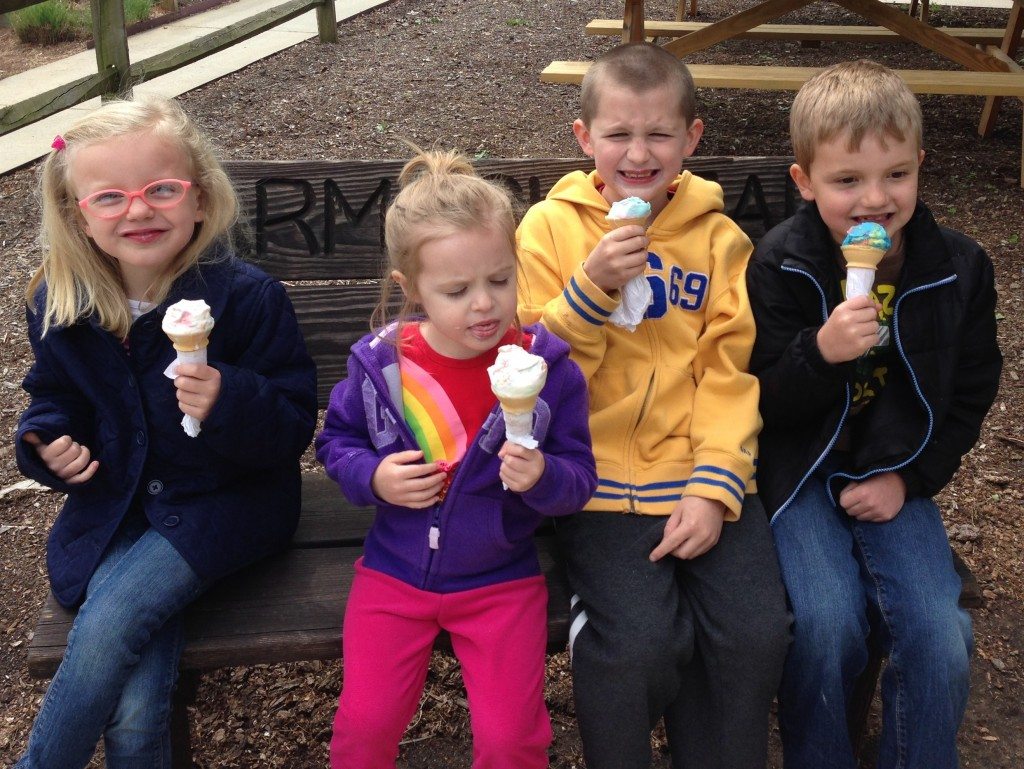 on saturday night, we had our final north carolina official hang out with these friends. (that's annie and sadie, the girls i used to take care of here and there before hazel was born). it will be sad to see them go, but luckily, they are only moving back to buffalo, and we can visit every time we head north.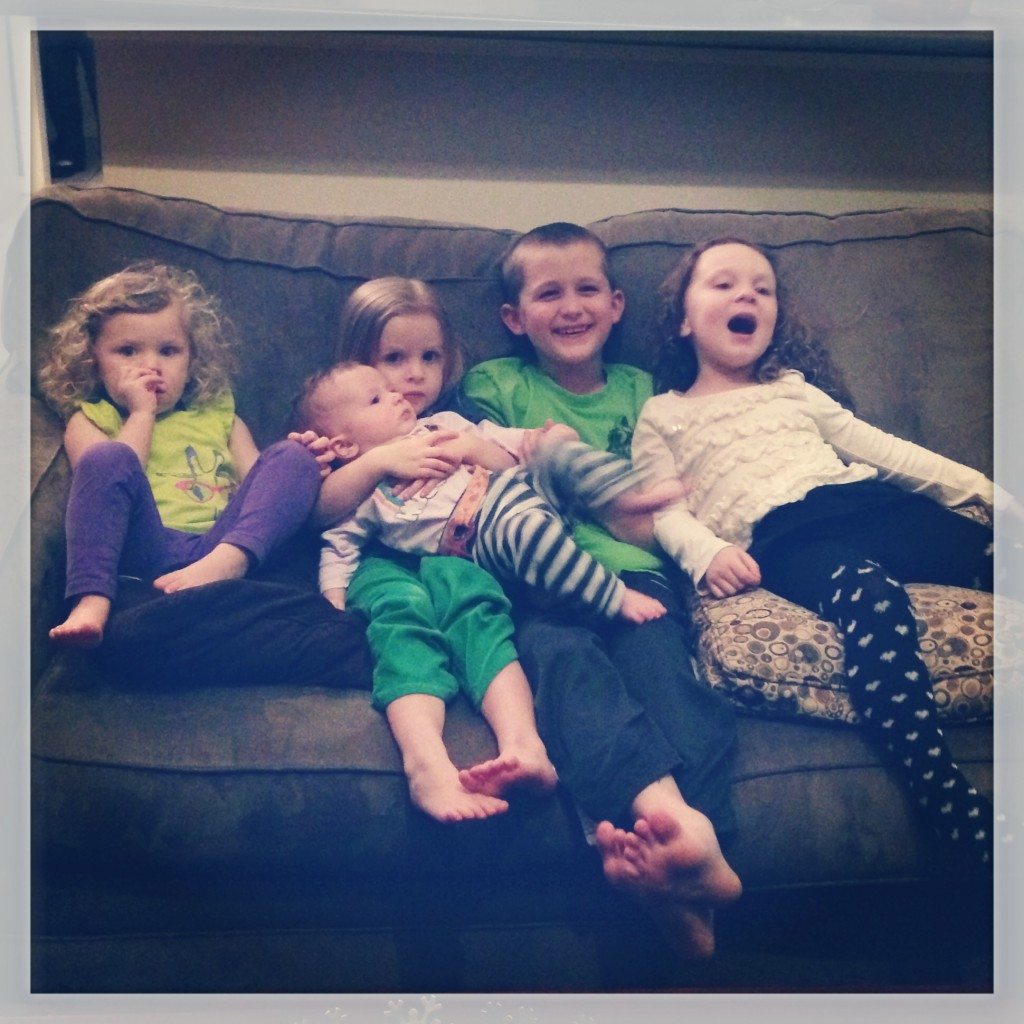 and then. easter.
the cousins (and rest of family) came over for easter lunch and another egg hunt. the kiddie (coffee) table.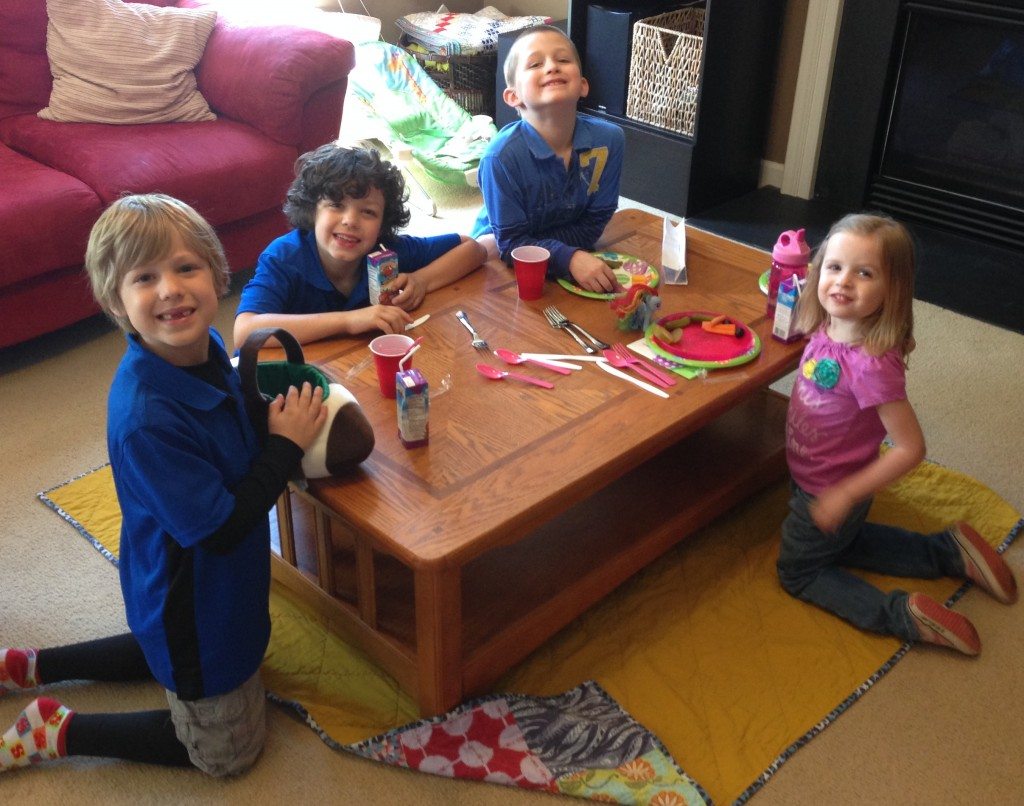 hunters. ready to hunt.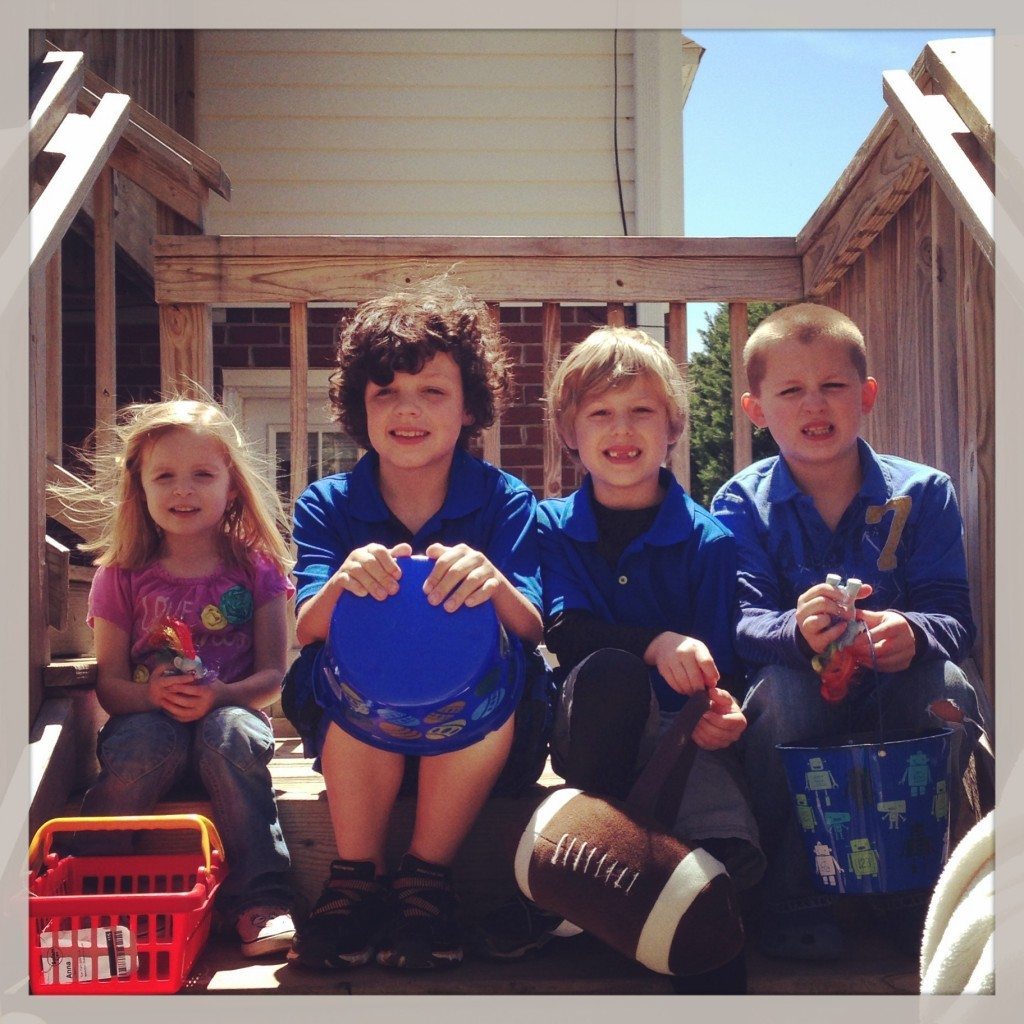 on a mission.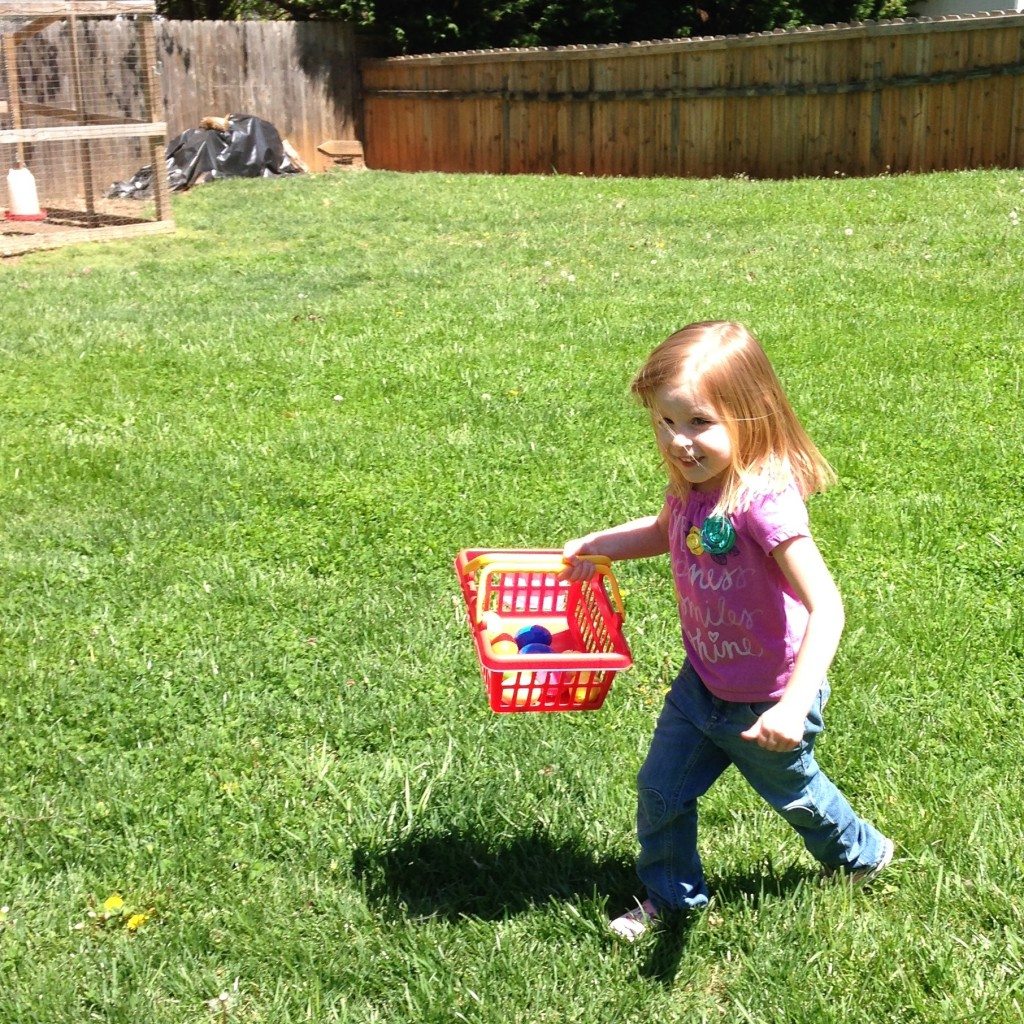 also him.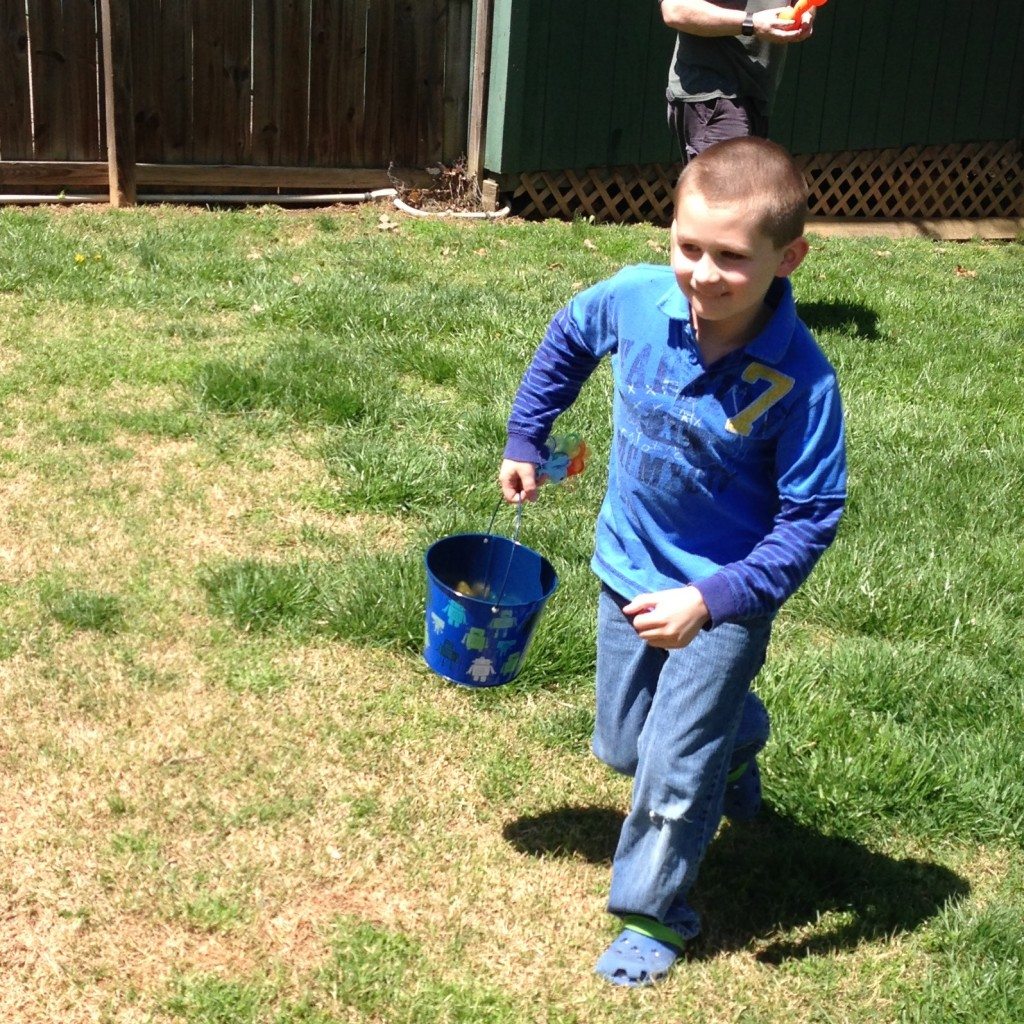 this kid is so happy. always.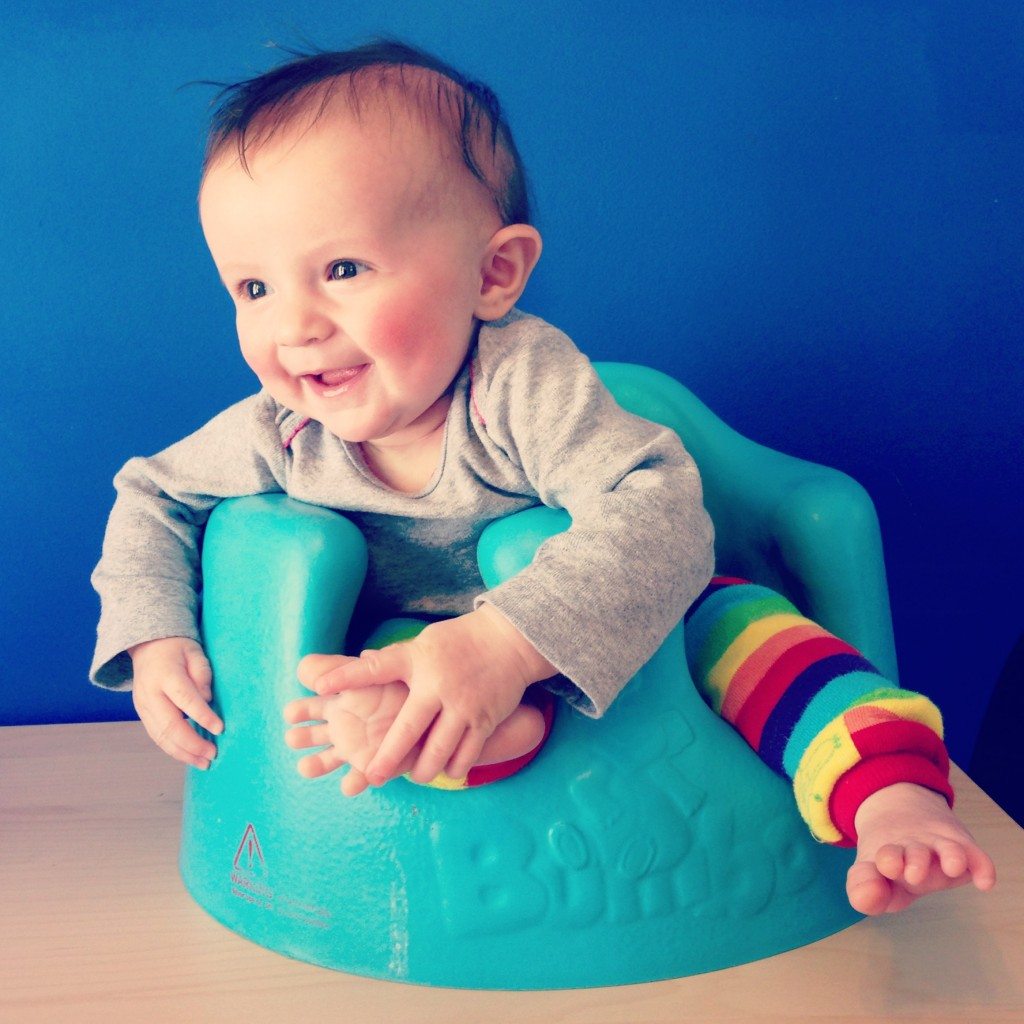 she had her first oatmeal. not really a fan.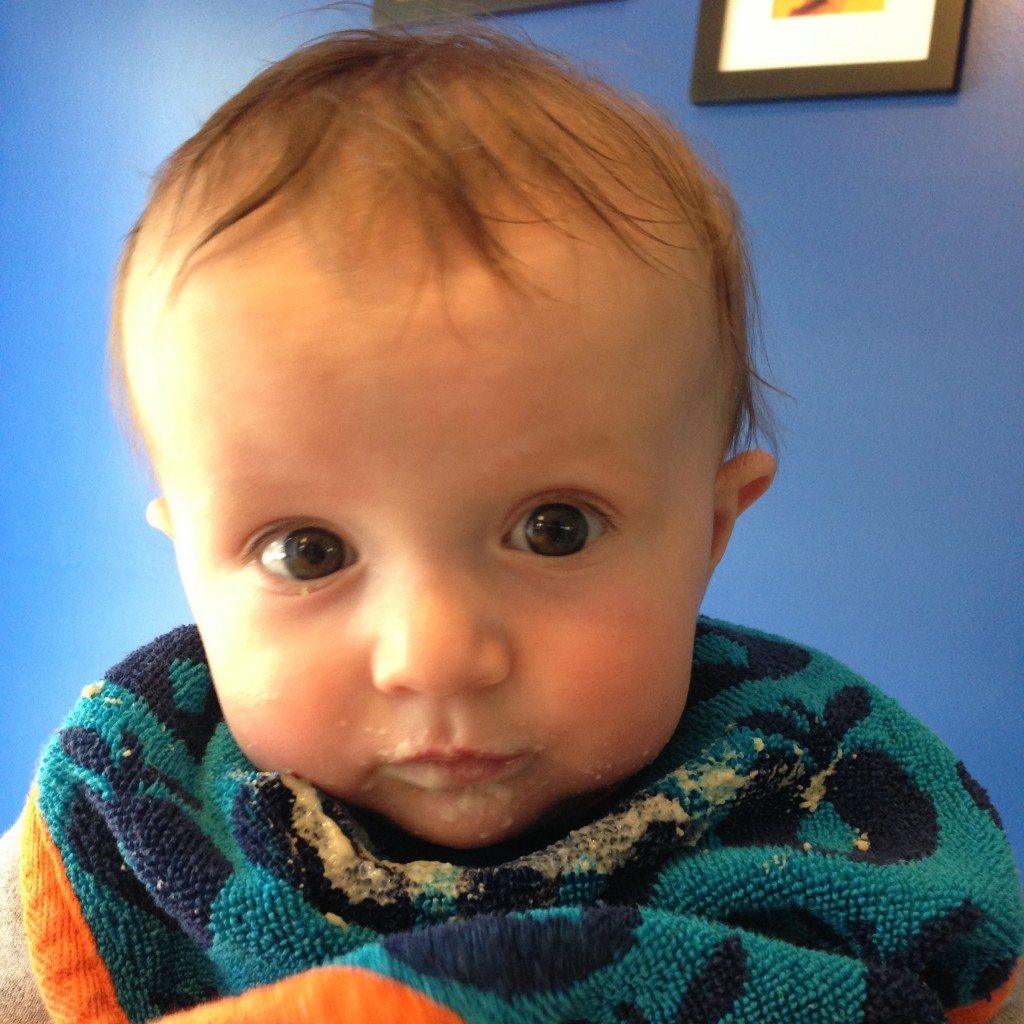 more swinging. see also: toes. legwarmers.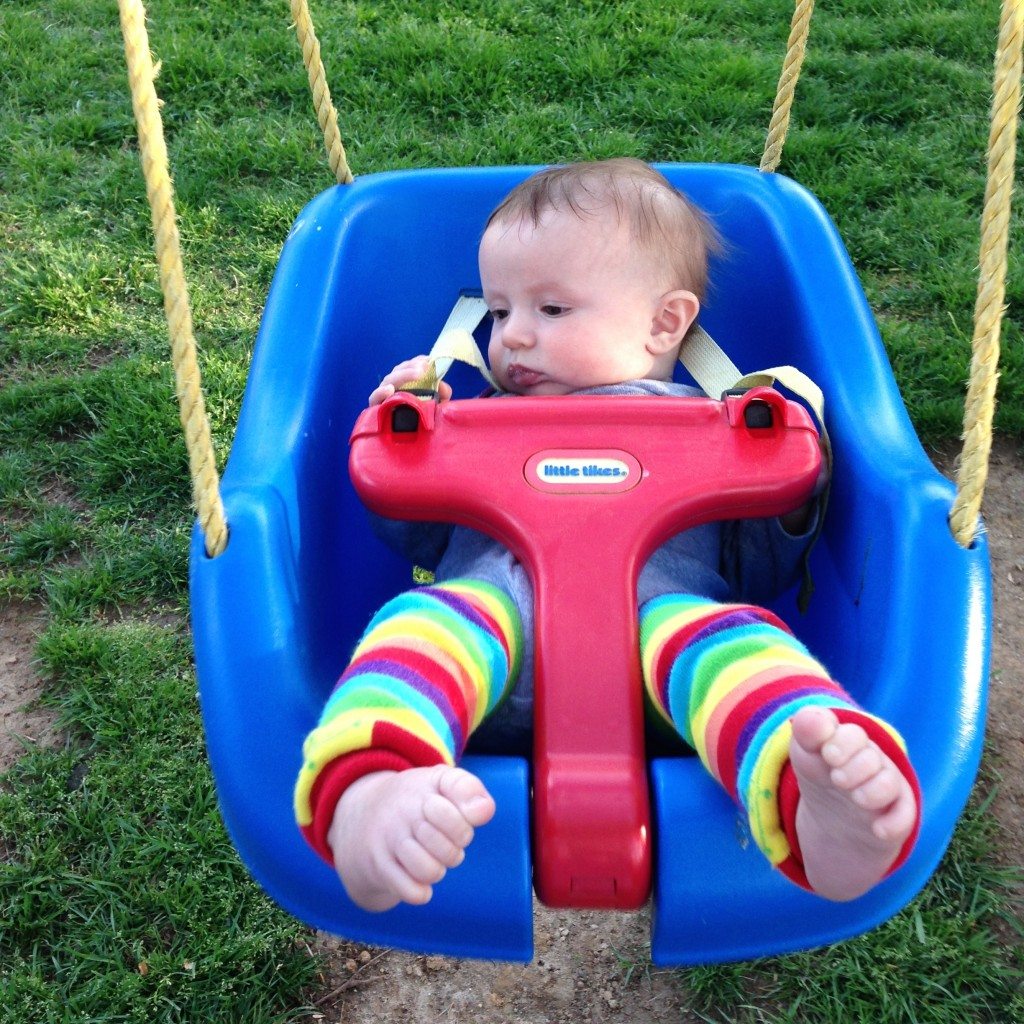 the seven hens. milling about.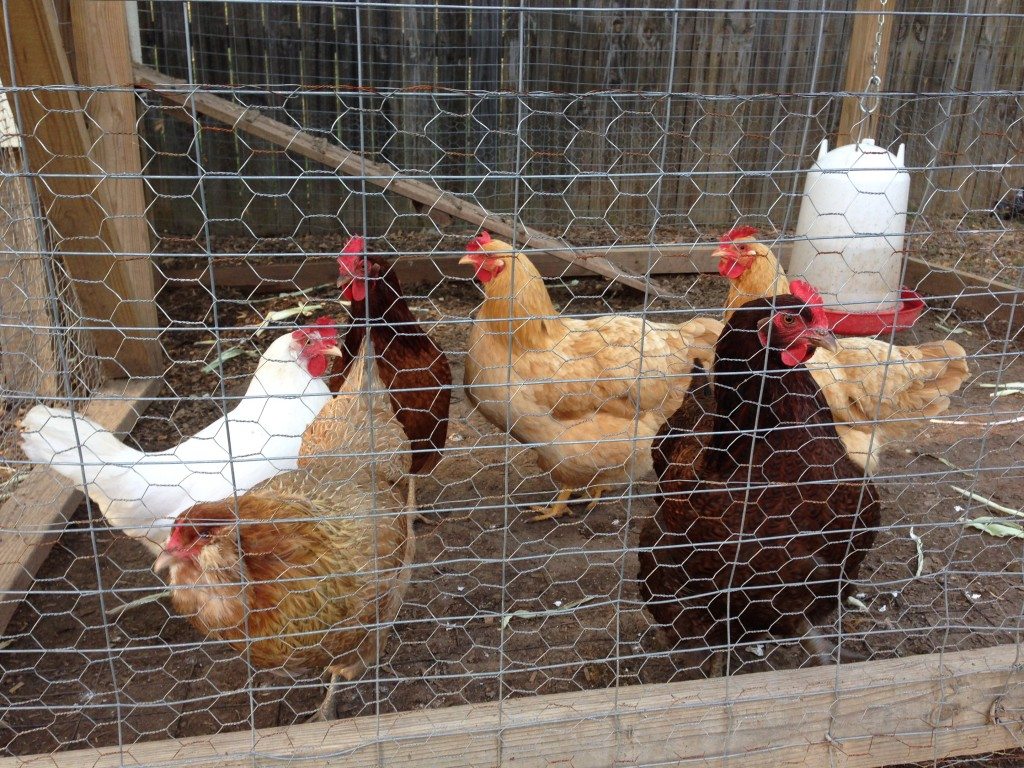 spreading weeds. 🙂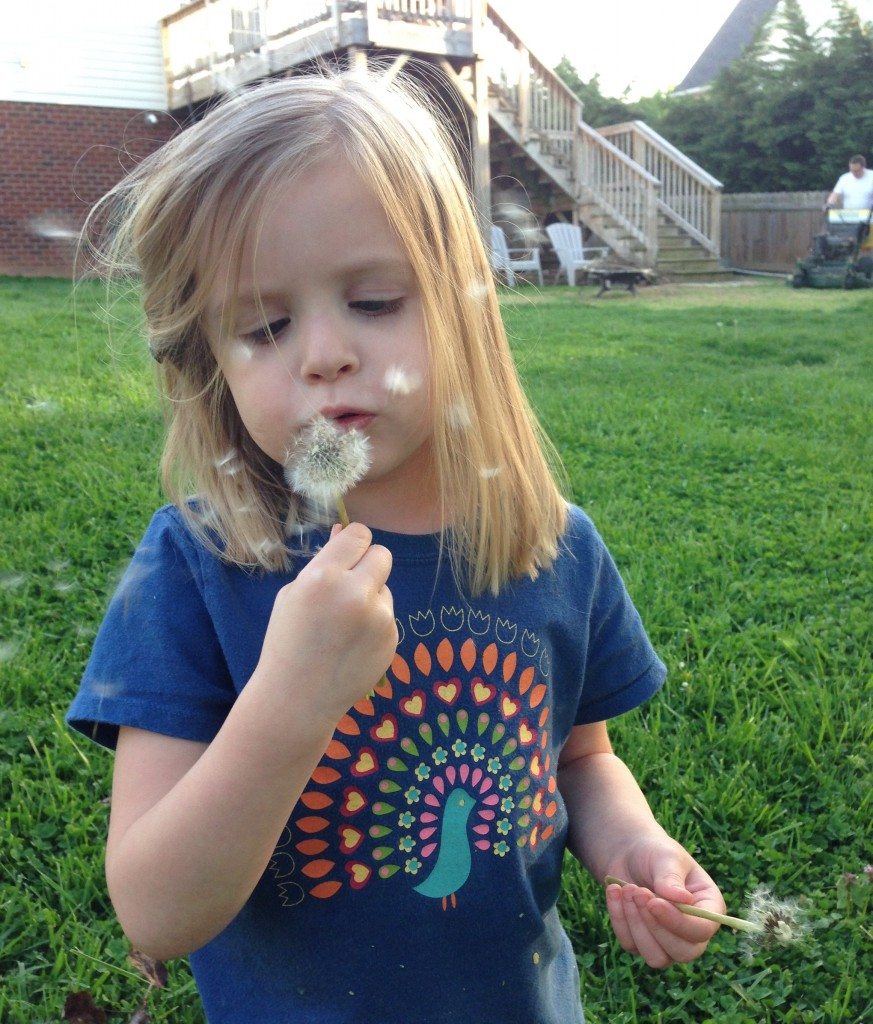 hazel is suddenly incredibly grabby. nothing is safe. noses. coffees. toys. phones. remotes. hair. you get the idea.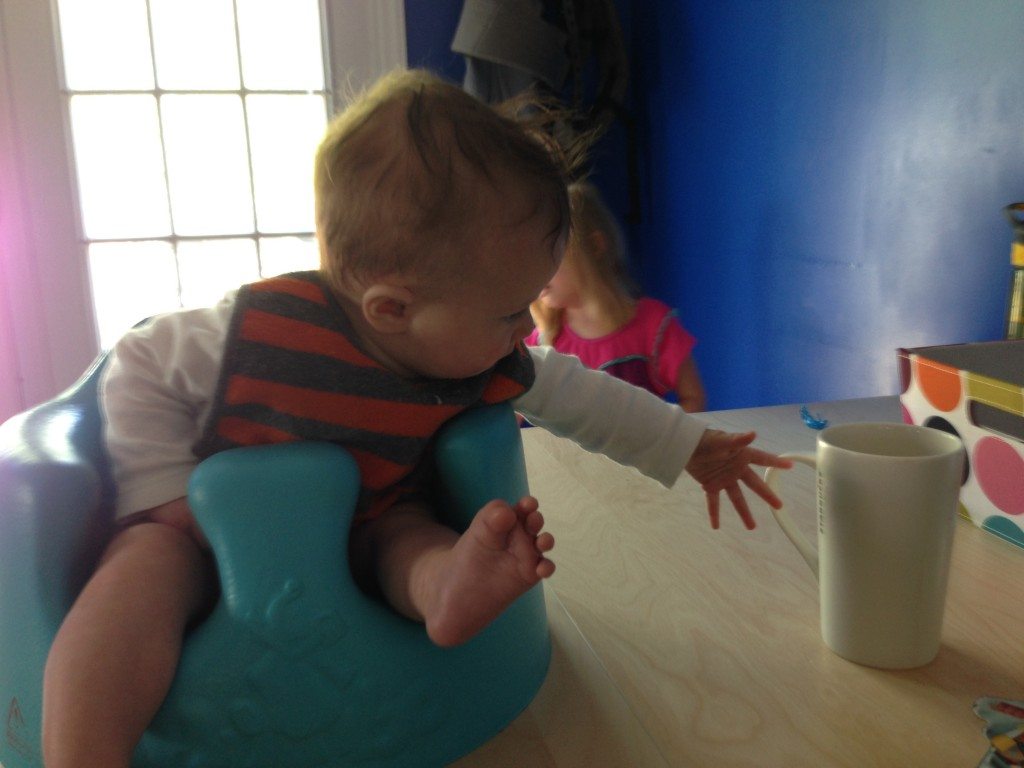 she's also been sitting up quite a bit, with just a bit of assistance, so we thought anna might like taking a bath with her. she was a little slippy slidy, so it was hard to get her washed, so we'll probably stick with the reclined sink tub for now.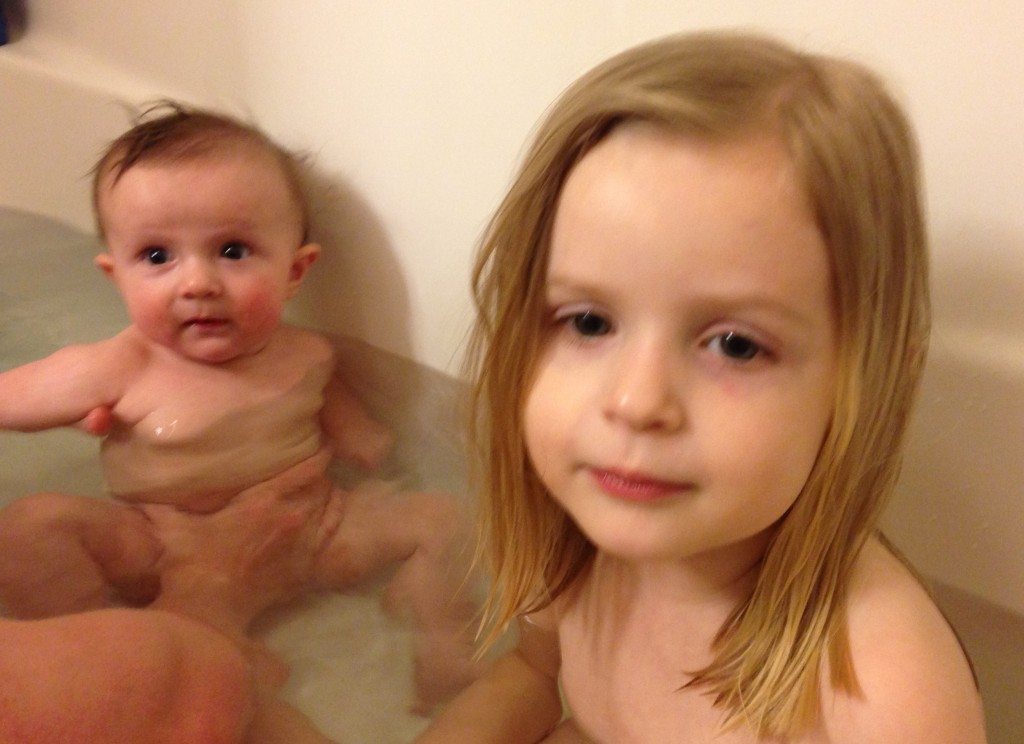 last week, we went to this friend's house to meet their new baby. :). the deatons have a daughter anna's age. and a baby hazel's age. and a boy in between!! (crazytown). anna and shira have had a rocky relationship, but on this day, you would have never guessed it.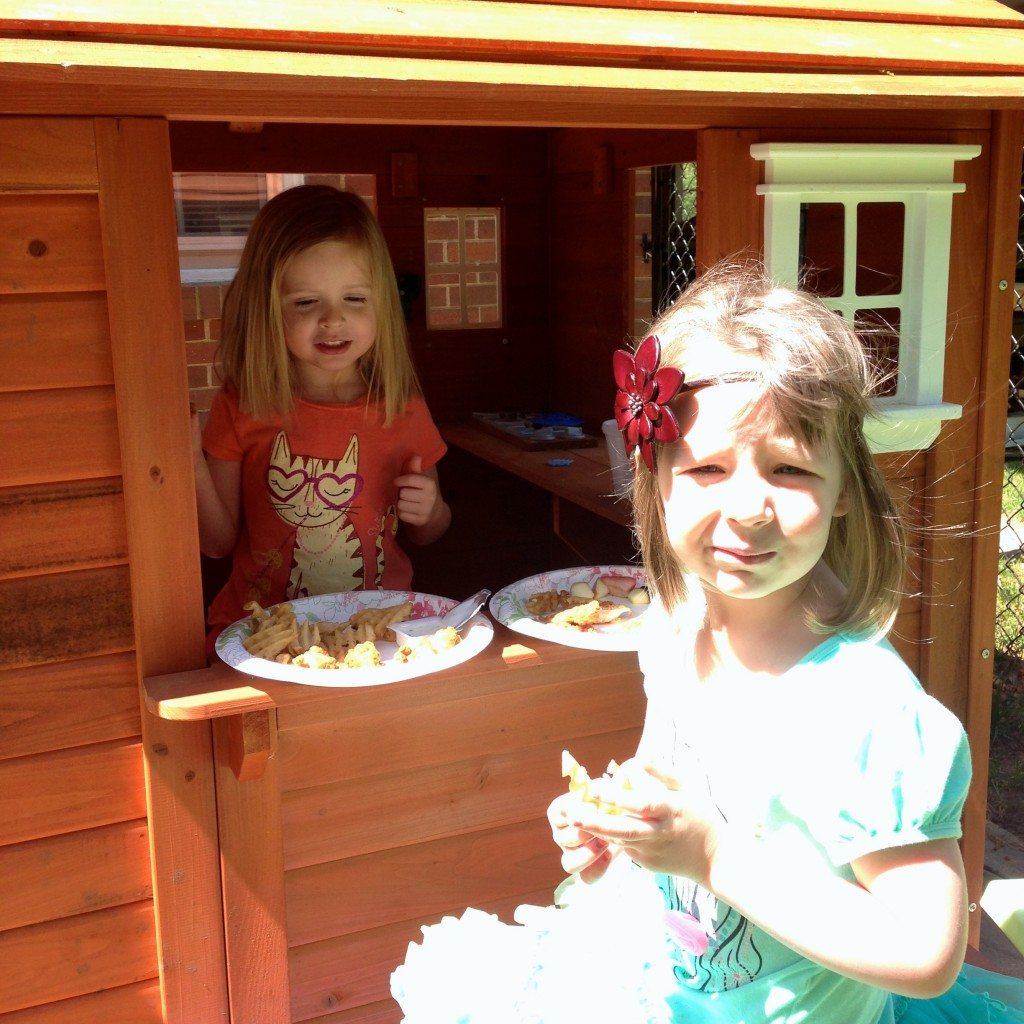 hazel and sullivan meeting for the first time. i think they are buds. (also. hazel is 4.5 months. he's five weeks. she makes big babies!!)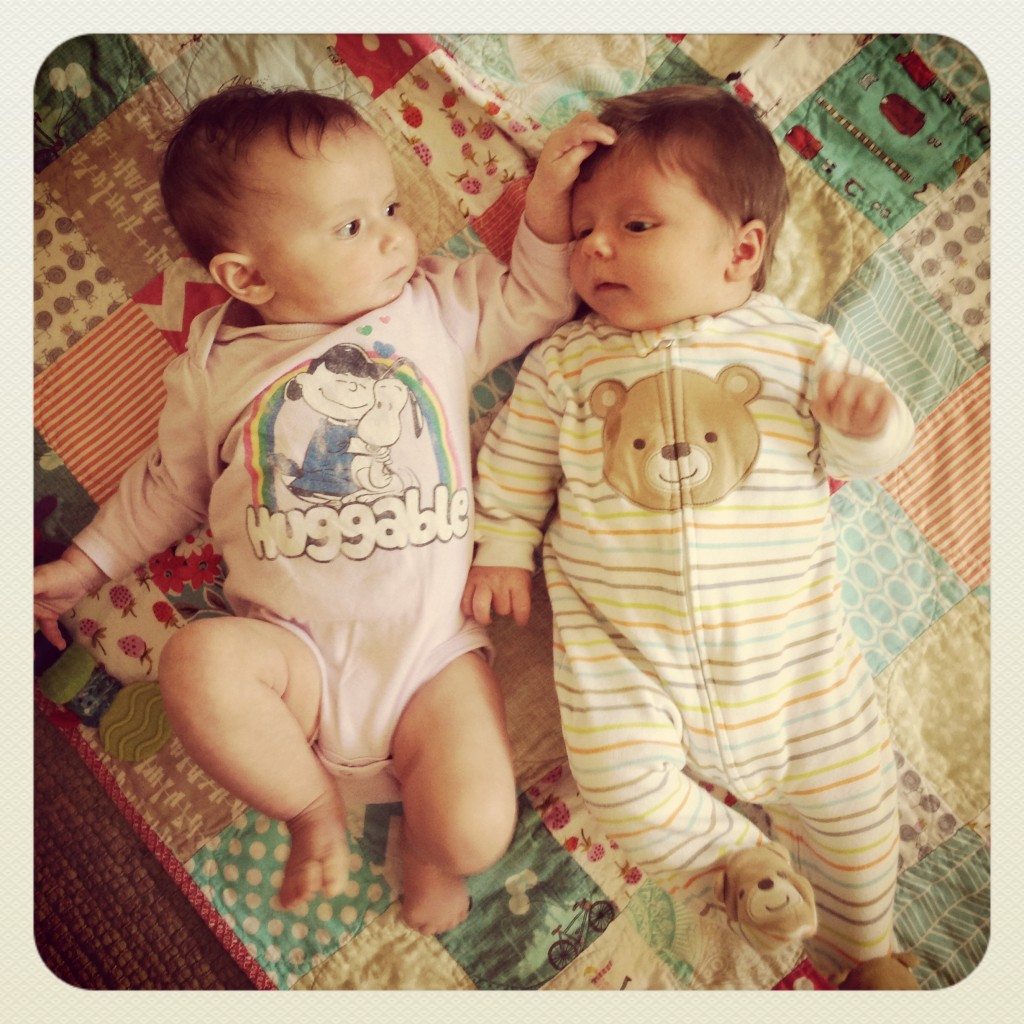 back to anna and shira. frolicking. heart. (there's a chance this was more "shira dragging anna around" than "frolicking", but the picture came out great).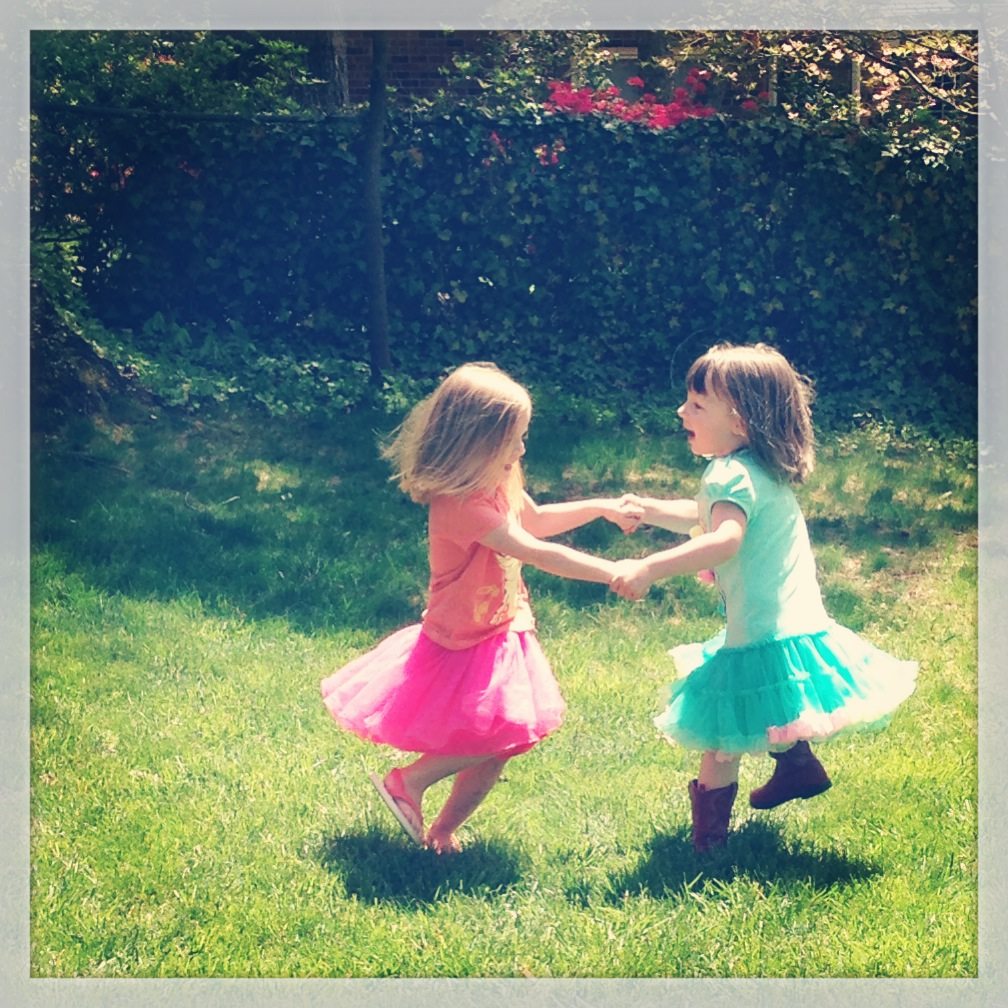 um. this kid is on the move. she can spin around. and drag herself a few inches. but, lately, she's been going backwards mostly. sigh.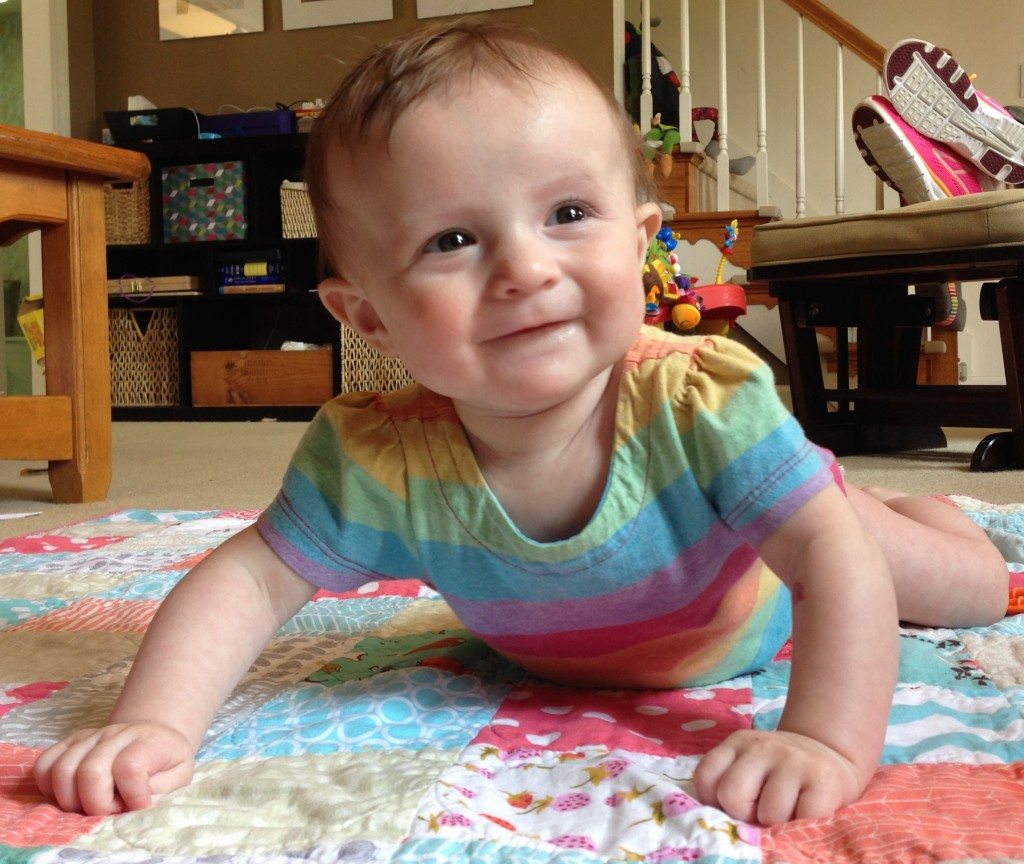 isaac declared that he wanted to have a lemonade stand. so, we took the opportunity for a little homeschool math/economics lesson and went for it. yesterday was beautiful and was a perfect day for it. so, he set up shop and got to work. hazel supervised from the shade.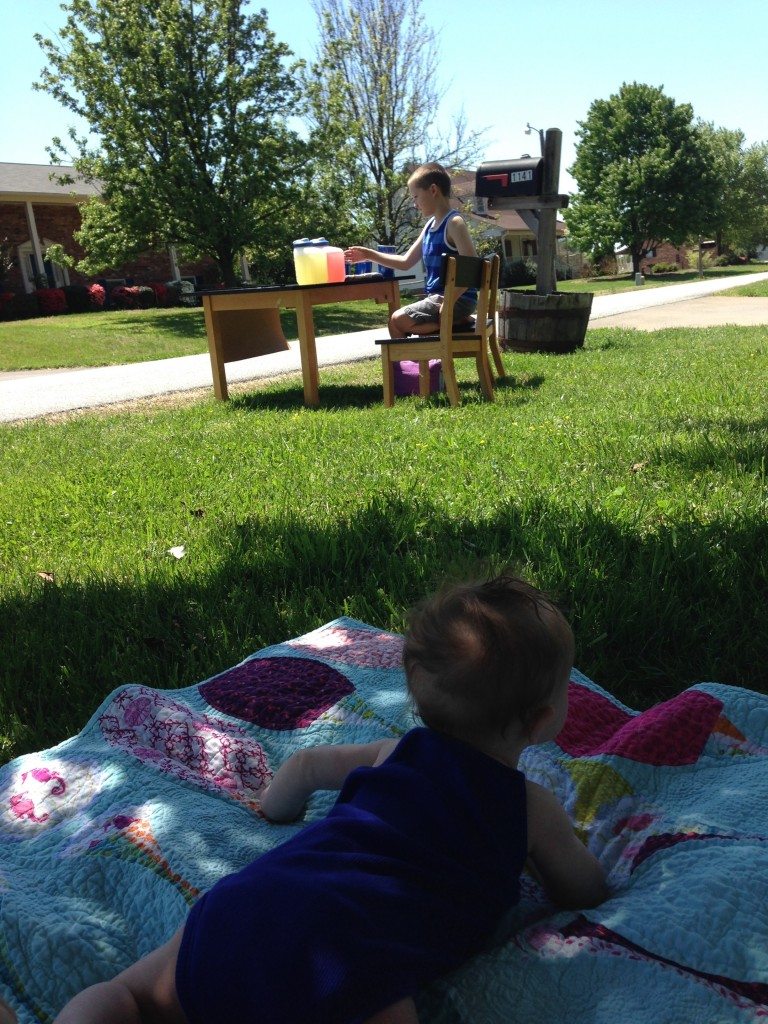 it was a very slow start. i texted every last person i could think of to have them stop by if they happened to be out. then, all of a sudden, people started pouring in! go lewisville. isaac started shy, but by the end, he was flagging people down as they drove by, as any good businessman would. he grossed $16.45 and his expenses were only $4. he did get a few very generous tips, to pad those stats.
anyhow. it made for a cute pic of these two.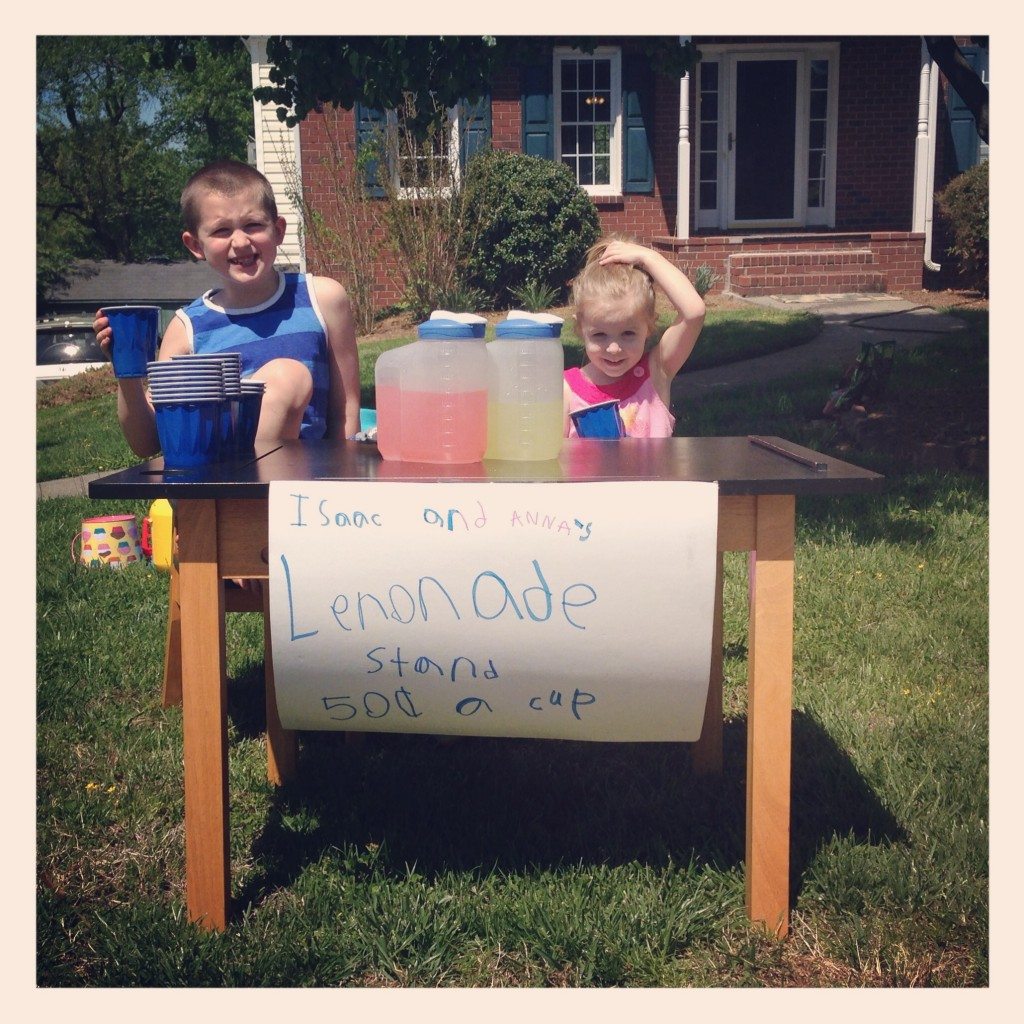 for our next homeschool adventure, we are growing butterflies. our caterpillars arrived yesterday and we've been keeping a close watch on them…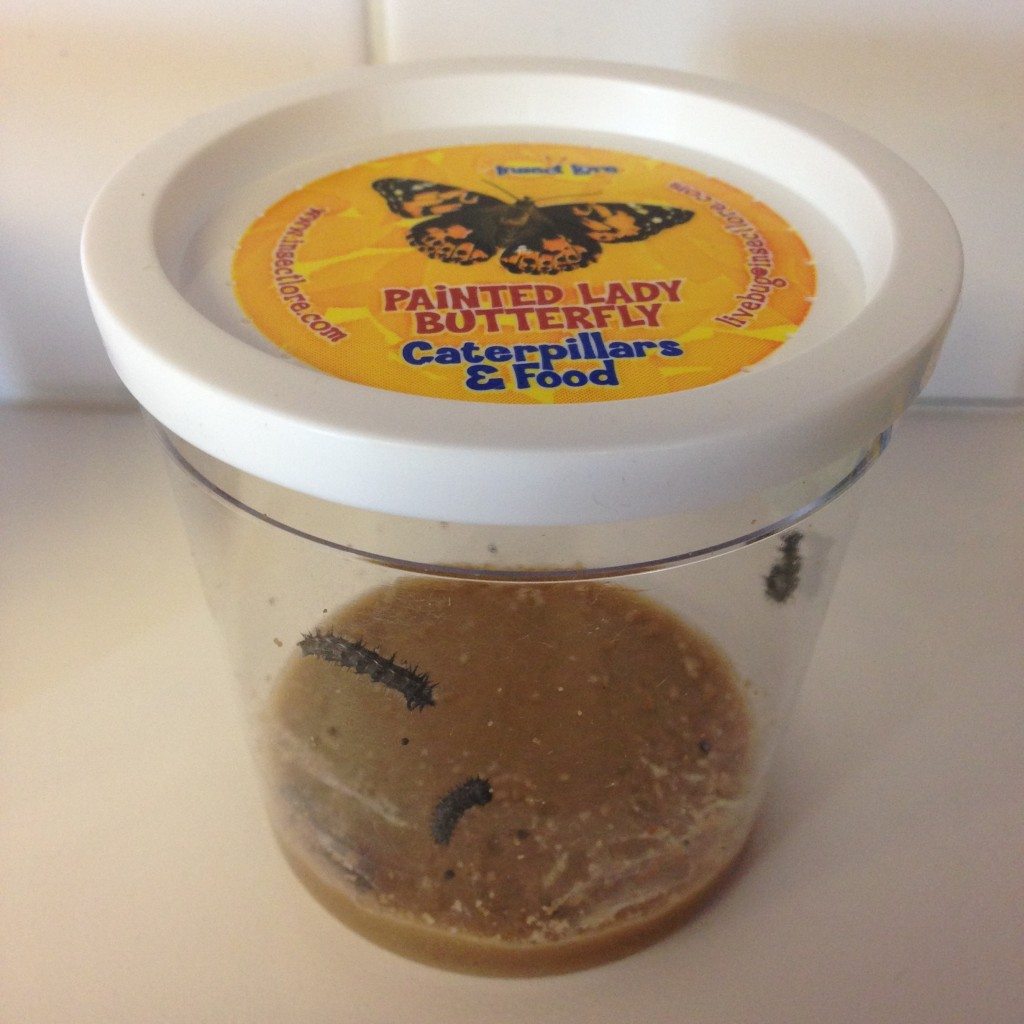 lastly. last night, i was taking pictures of the baby and the dog. and got this cute one.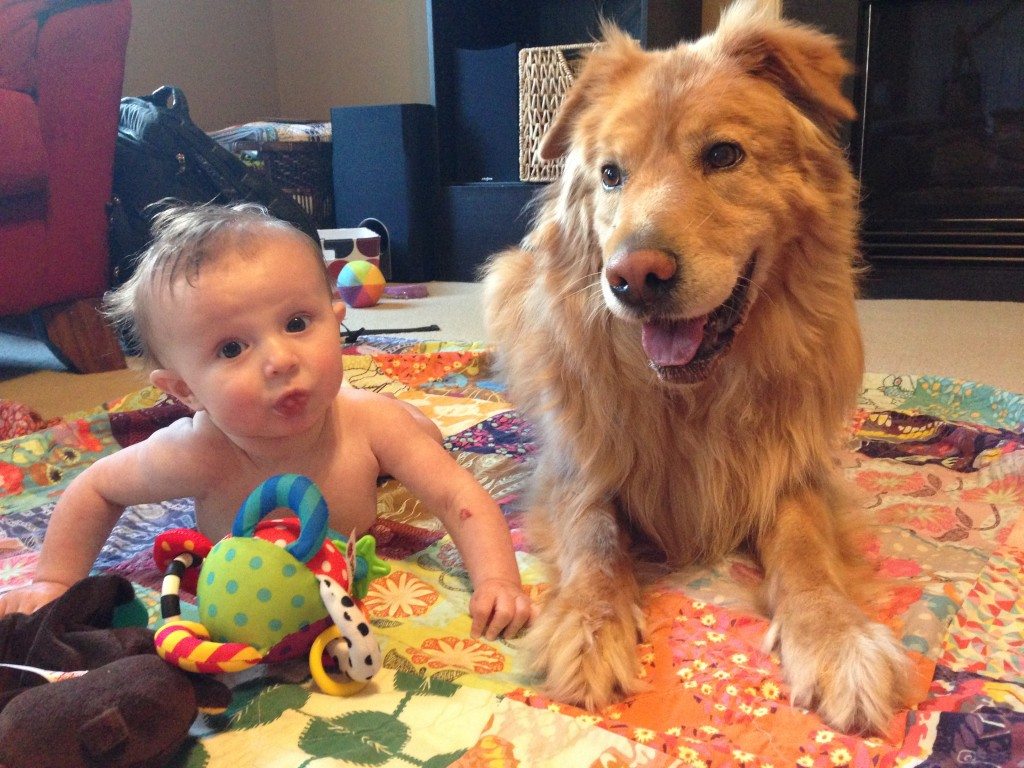 and then this happened. 🙂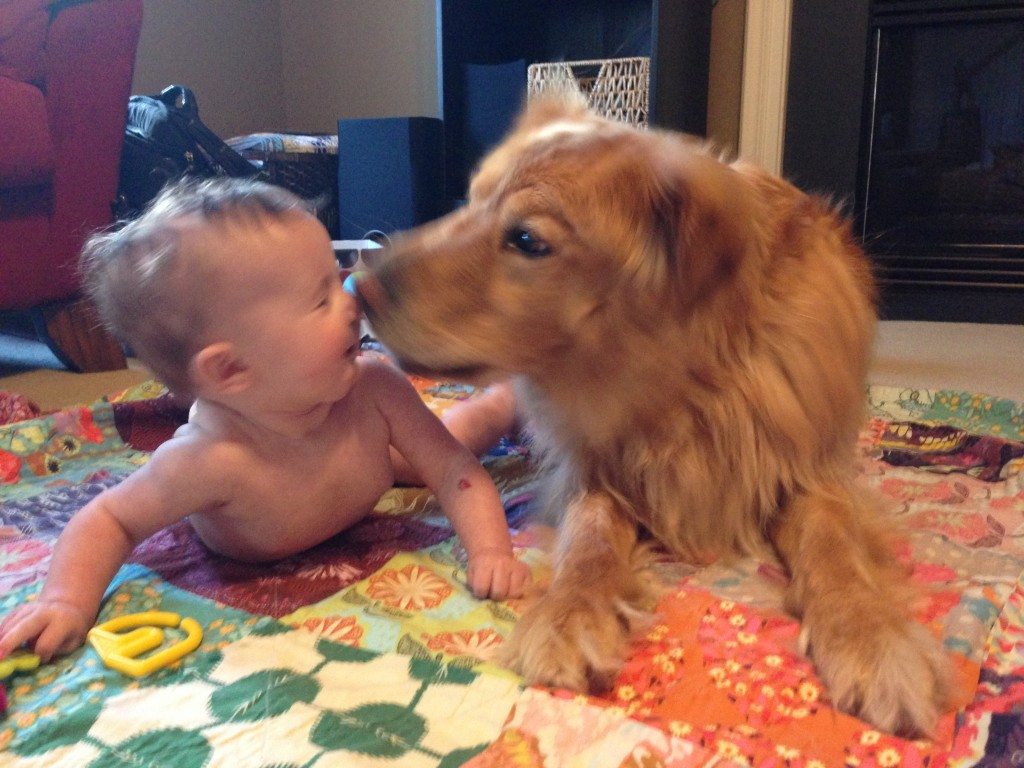 so. that's all for now.
like i said, i have a zillion pics of our garden planting adventure. but, that's for another day. hazel is beckoning.