we've been keeping pretty busy around here.
my little artist anna keeps making fun pictures. this is a blue alligator in the making.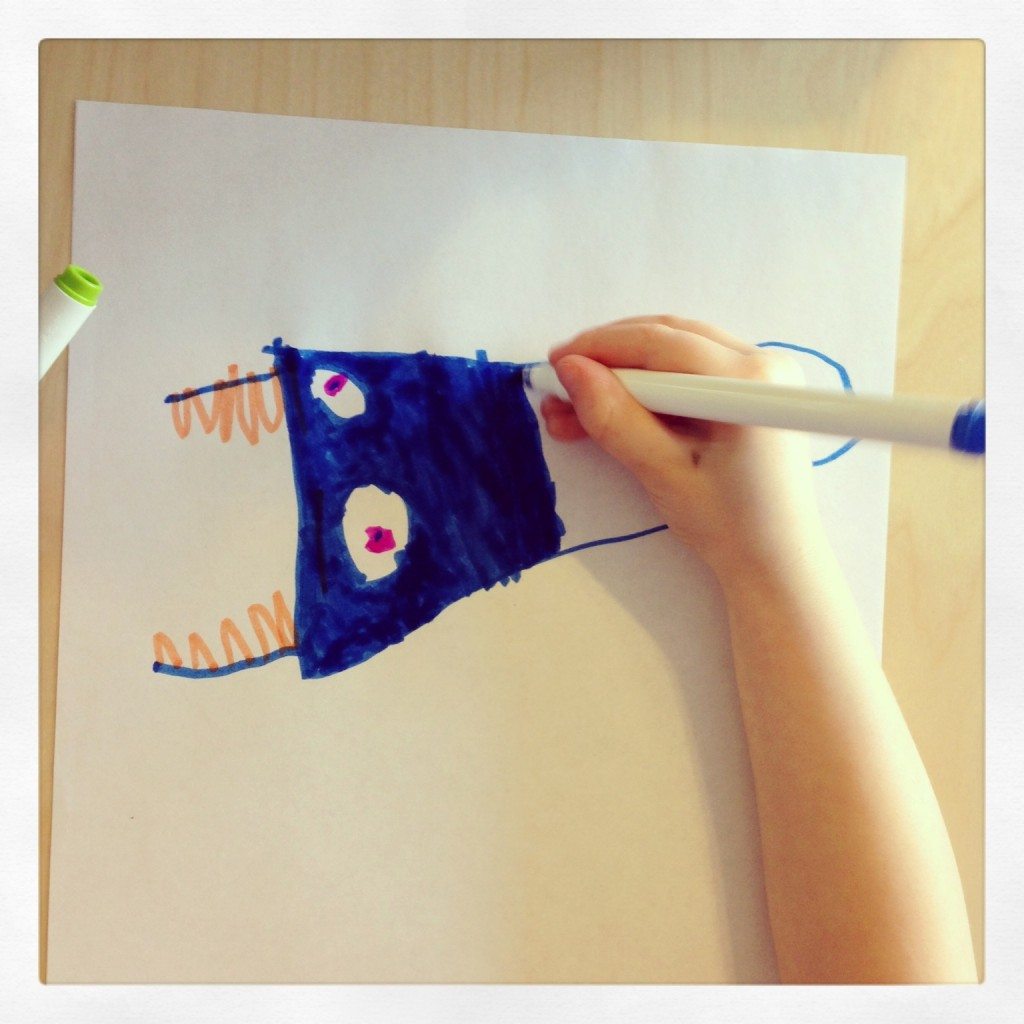 since we are down to seven chickens, i decided they could live inside the coop for awhile and our yard (and deck) could finally be free of chicken poop. it will also keep them safe from our ferocious killer golden retriever. i take a big bowl of scraps out to them everyday and it makes lucy completely crazy that she can't get to it. as an added bonus, i've noticed some perennials are started to grow successfully (and not be trampled and/or eaten).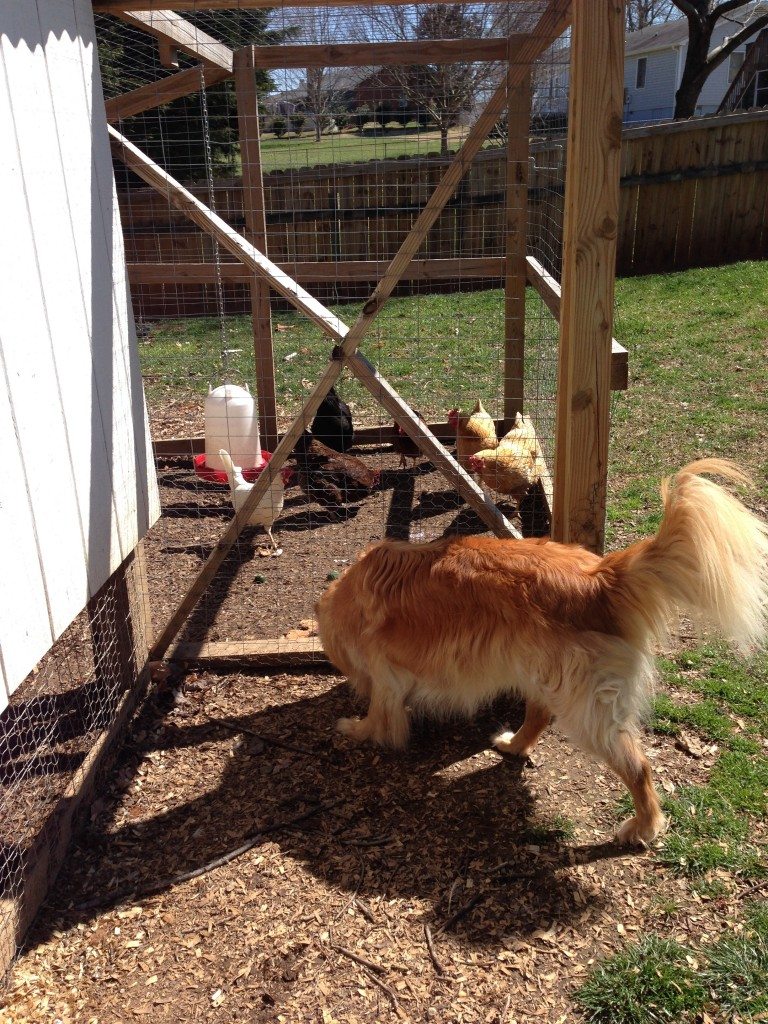 i still haven't had a ton of time to sew, but i have been slowly cutting squares for some patchwork quilts for a friend's kiddos. she's got three girls. and finds out soon if her fourth will also be a girl. here's the four stacks. we'll see if i need to make all four. 🙂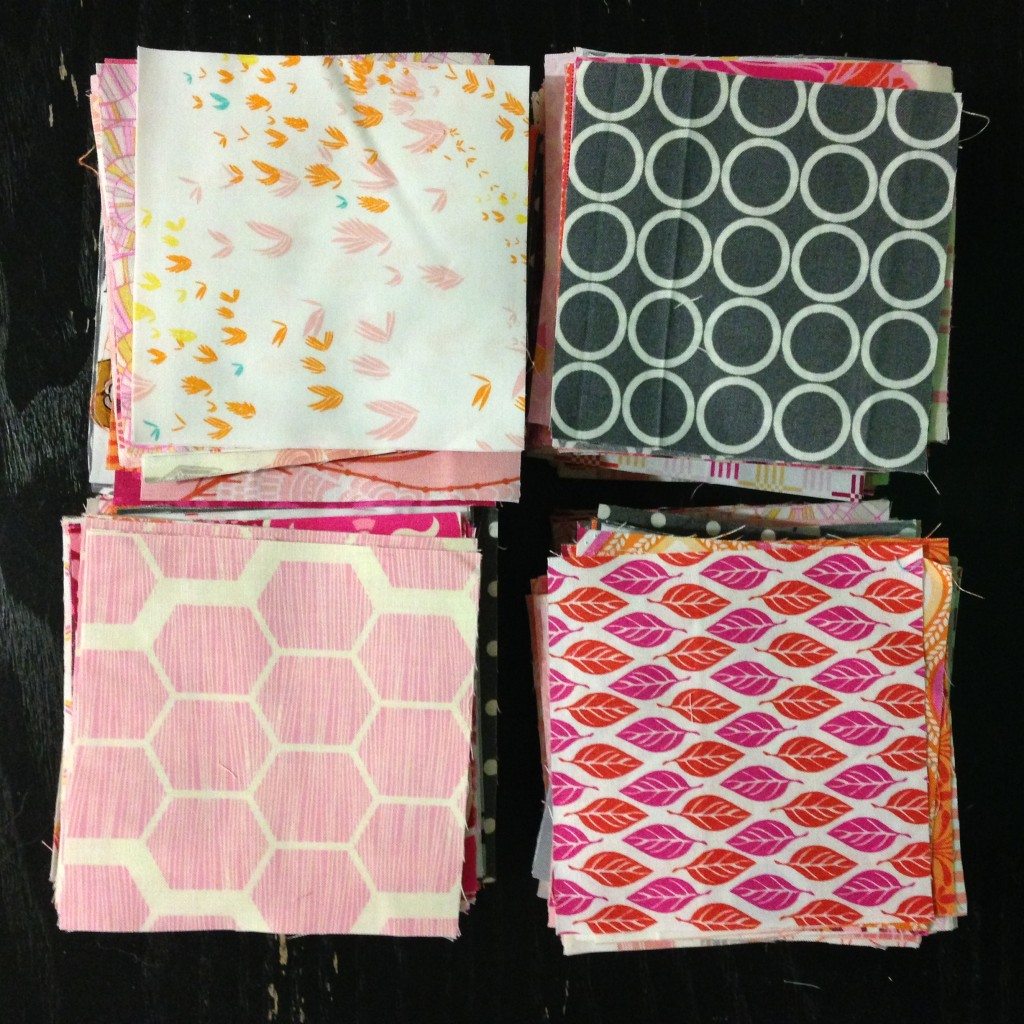 i've finally been trying to get my act together and go to the gym (which is tricky) and eat less food. and better food. so, i've been making a delicious salad like this everyday…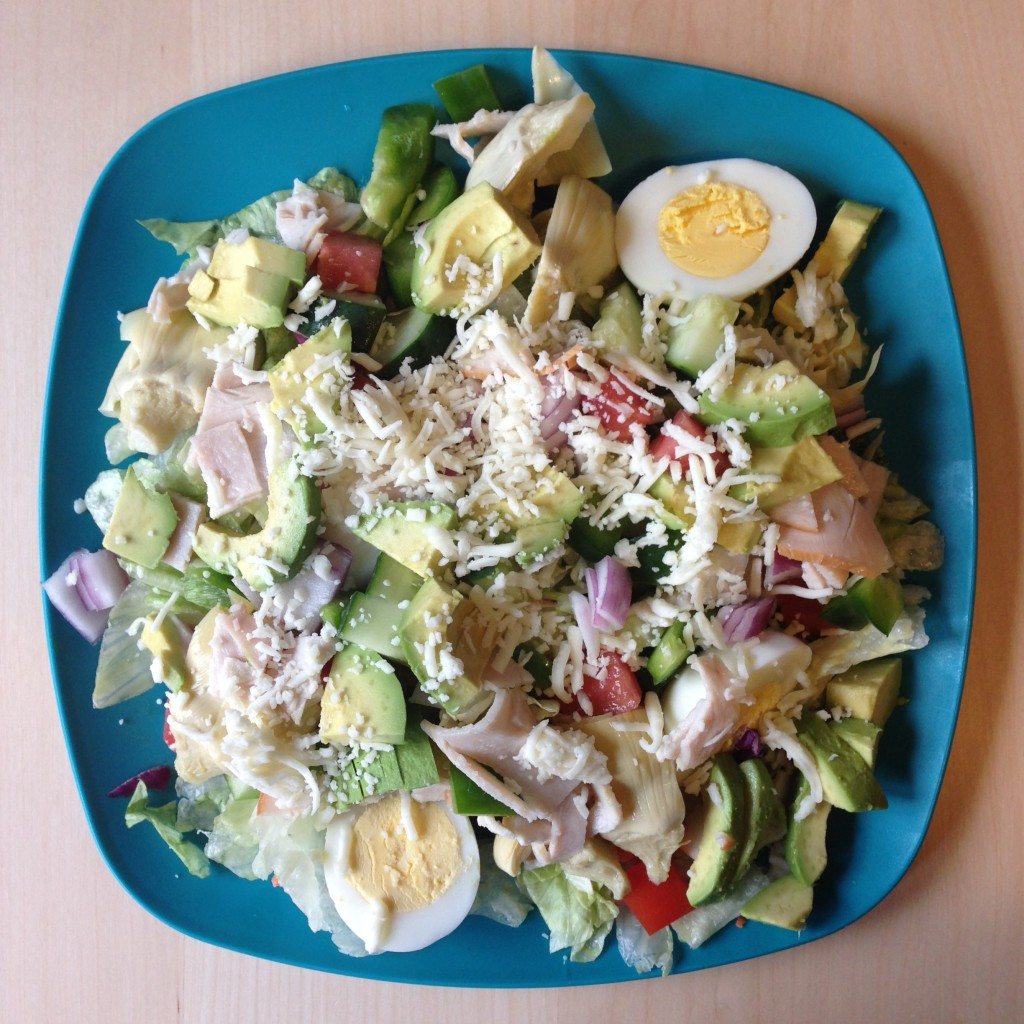 hazel. oh hazel. she takes terrible naps. and hates being in a bouncy chair or reclined. we borrowed an exersaucer from my friend jessica and it's been super helpful. she desperately wants to be mobile.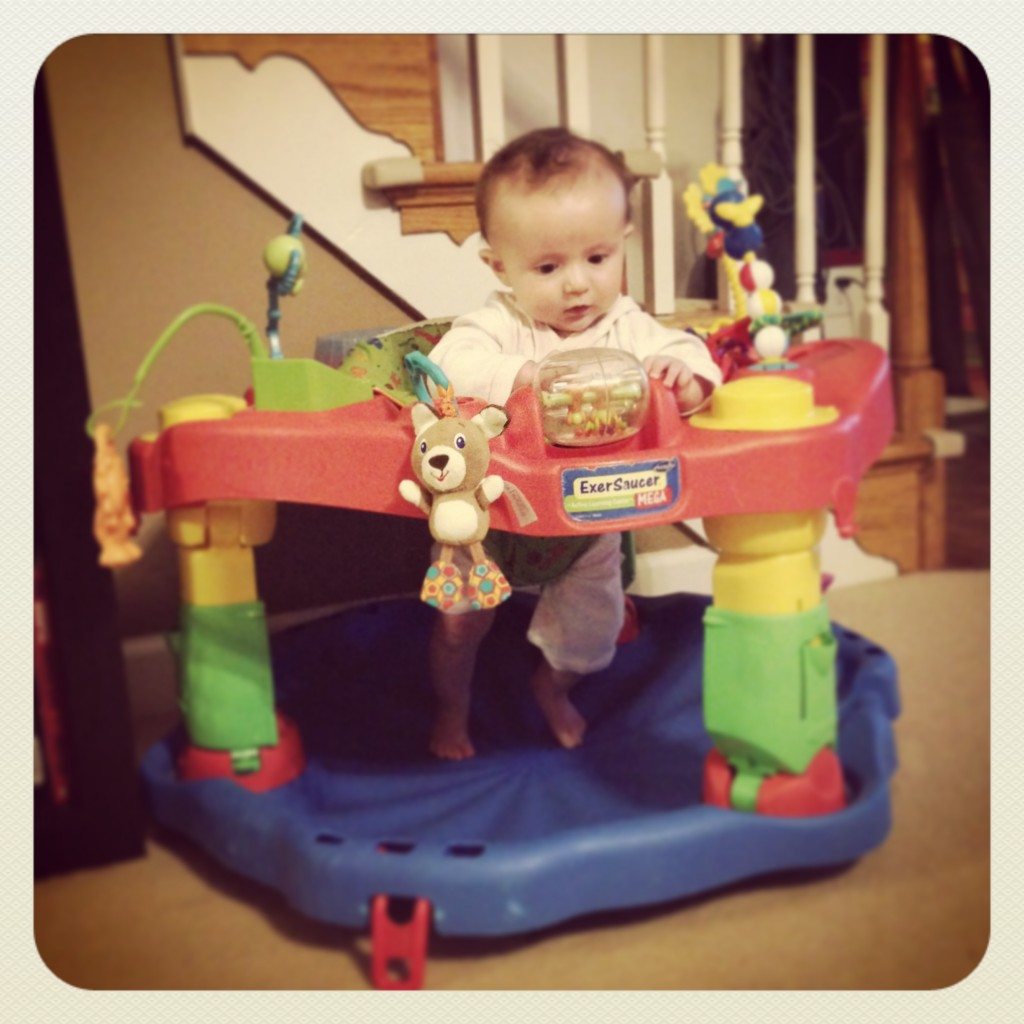 relaxing on anna's bed before bedtime with the girlzzz.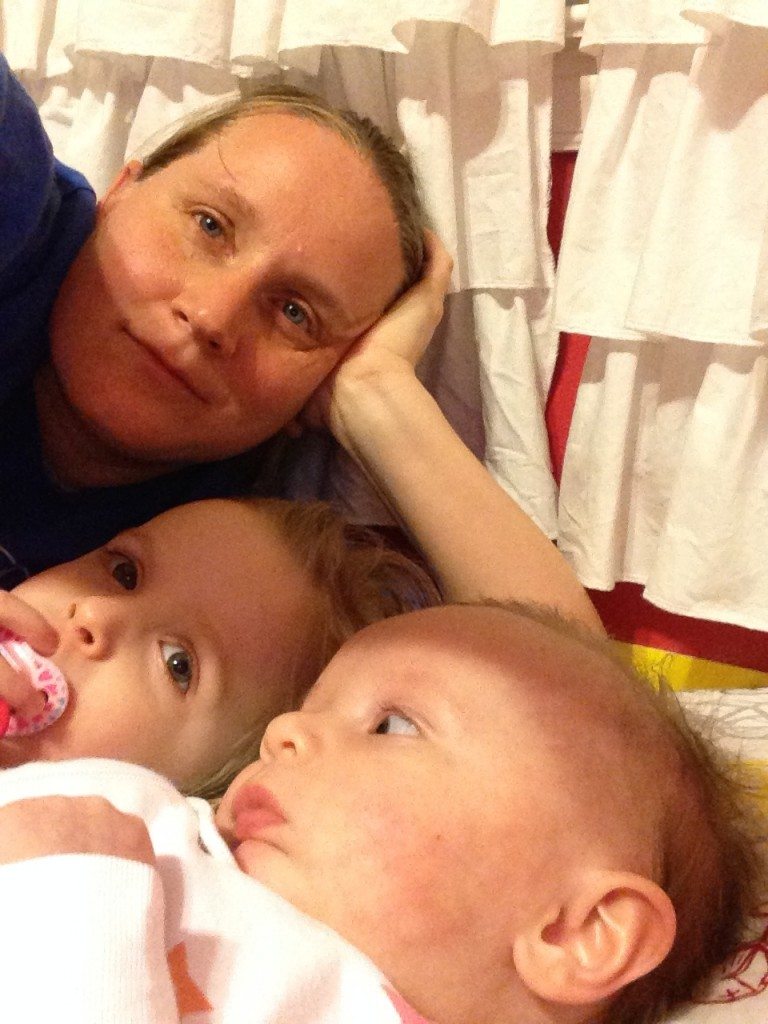 i scored all of this fabric in an instagram trade. another quilter was looking for some fabric that i happened to have and didn't really know what in the world i would ever use it for. she asked if i had anything i was looking for. i said i would love just a few tiny scraps of heather ross fabrics and boy did she deliver!!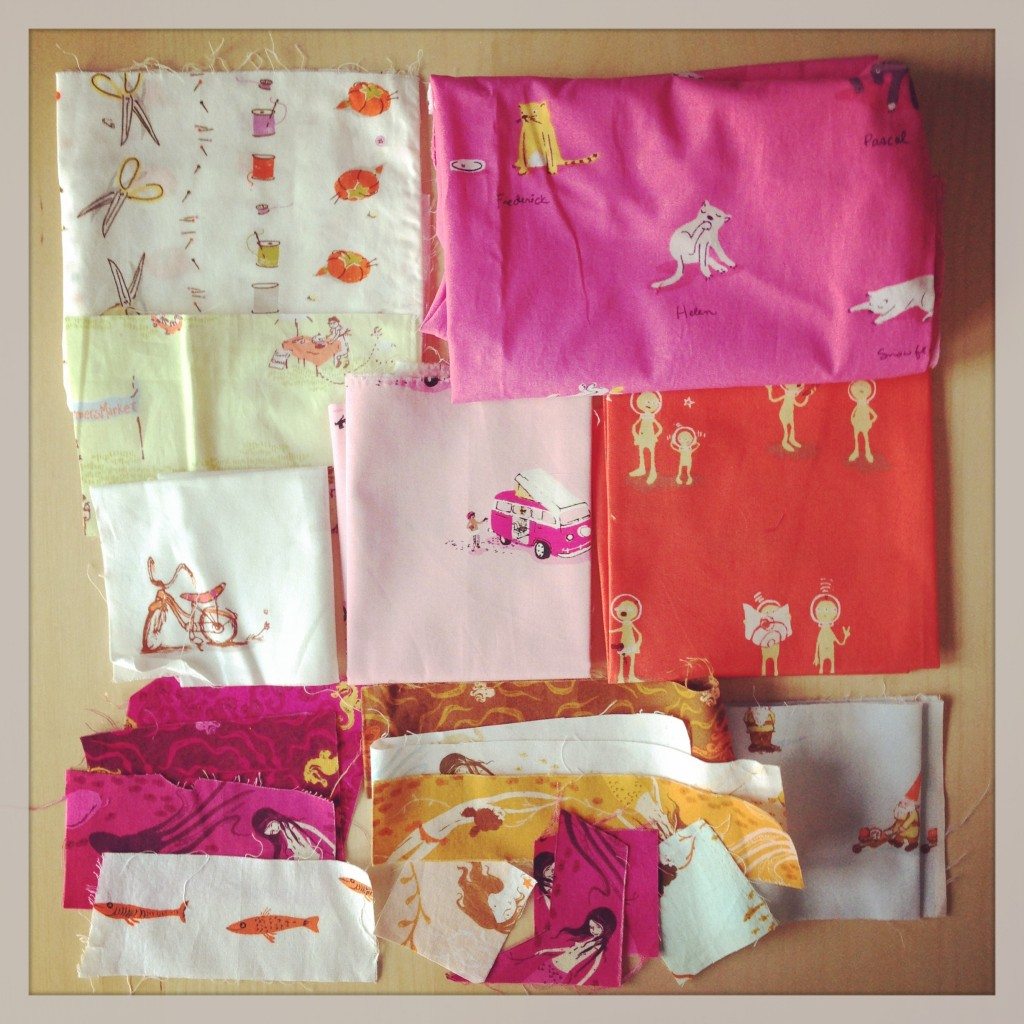 in other quilting news, i had a mini sewing day with my friend, angie, and we made a few blocks for a charity/auction quilt for another quilty friend, paige. the top two are mine.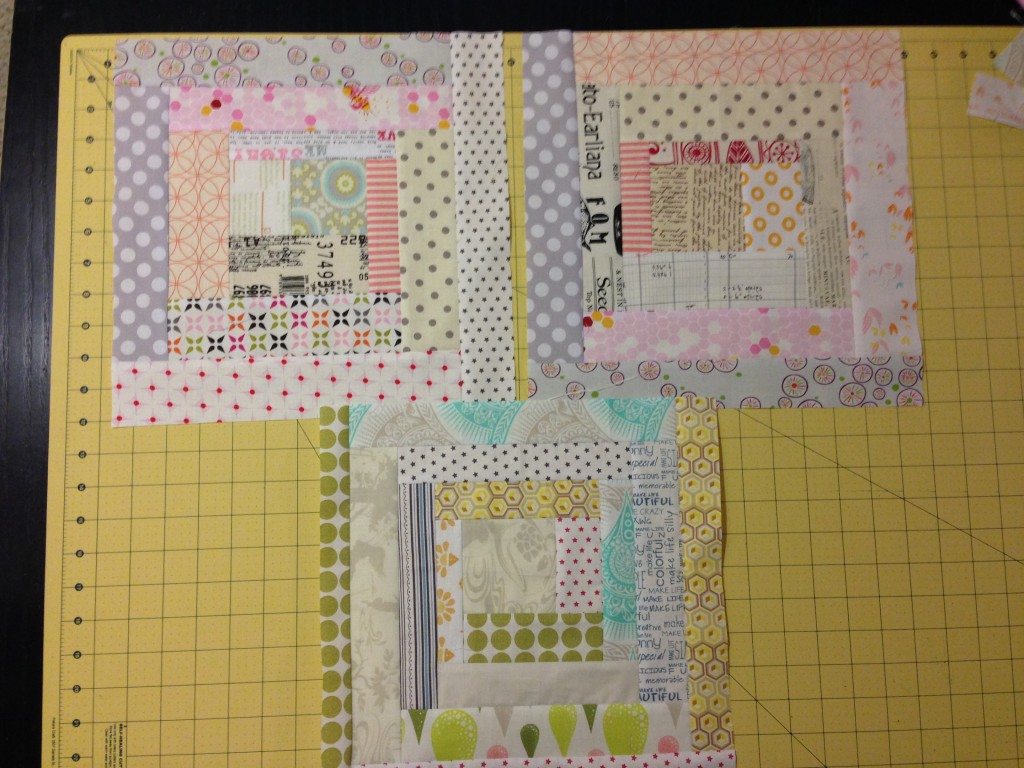 playing board games with anna is always interesting. she's got such a wild imagination that we almost never play by the rules. or finish. she just starts pretending some sort of story and ignoring me. in this game, lego ariel was dismembered and placed in the licorice lagoon.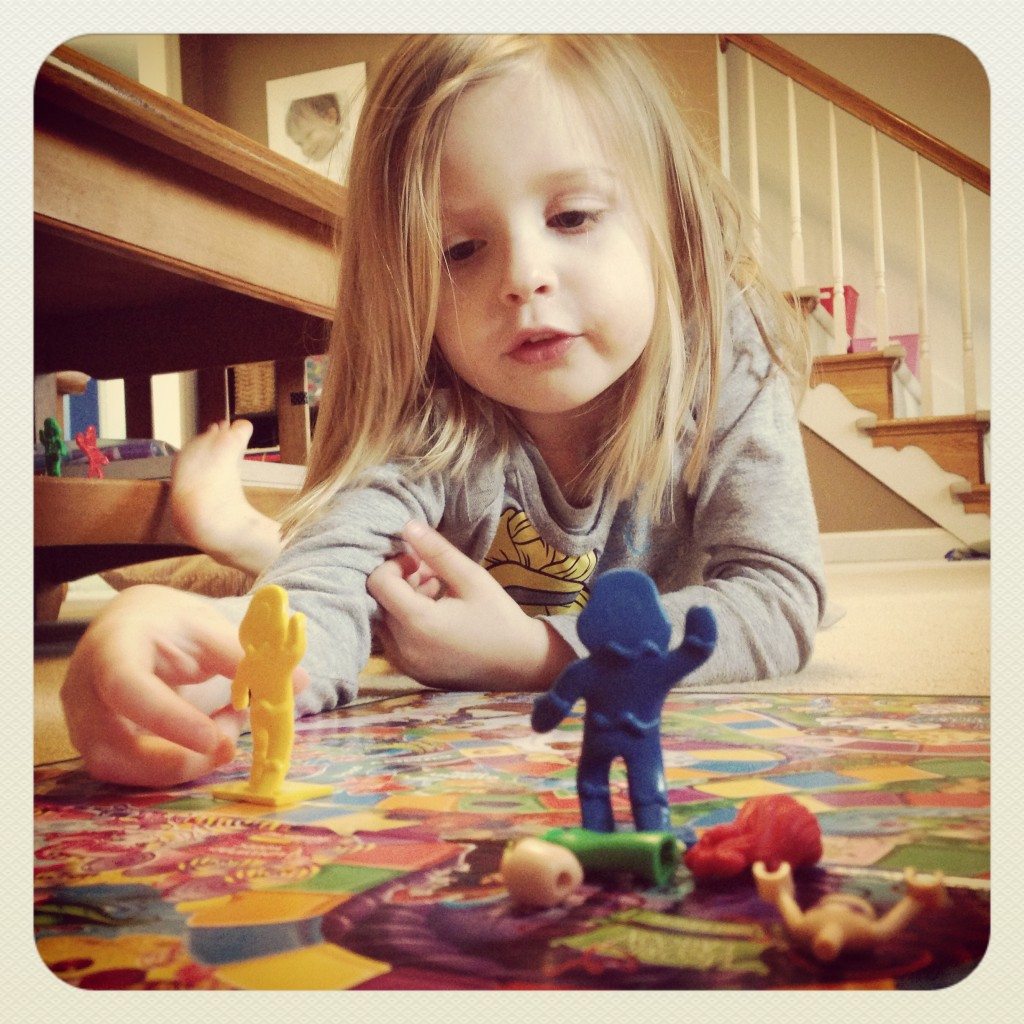 some more anna art. this is rainbow dash, of the my little pony species.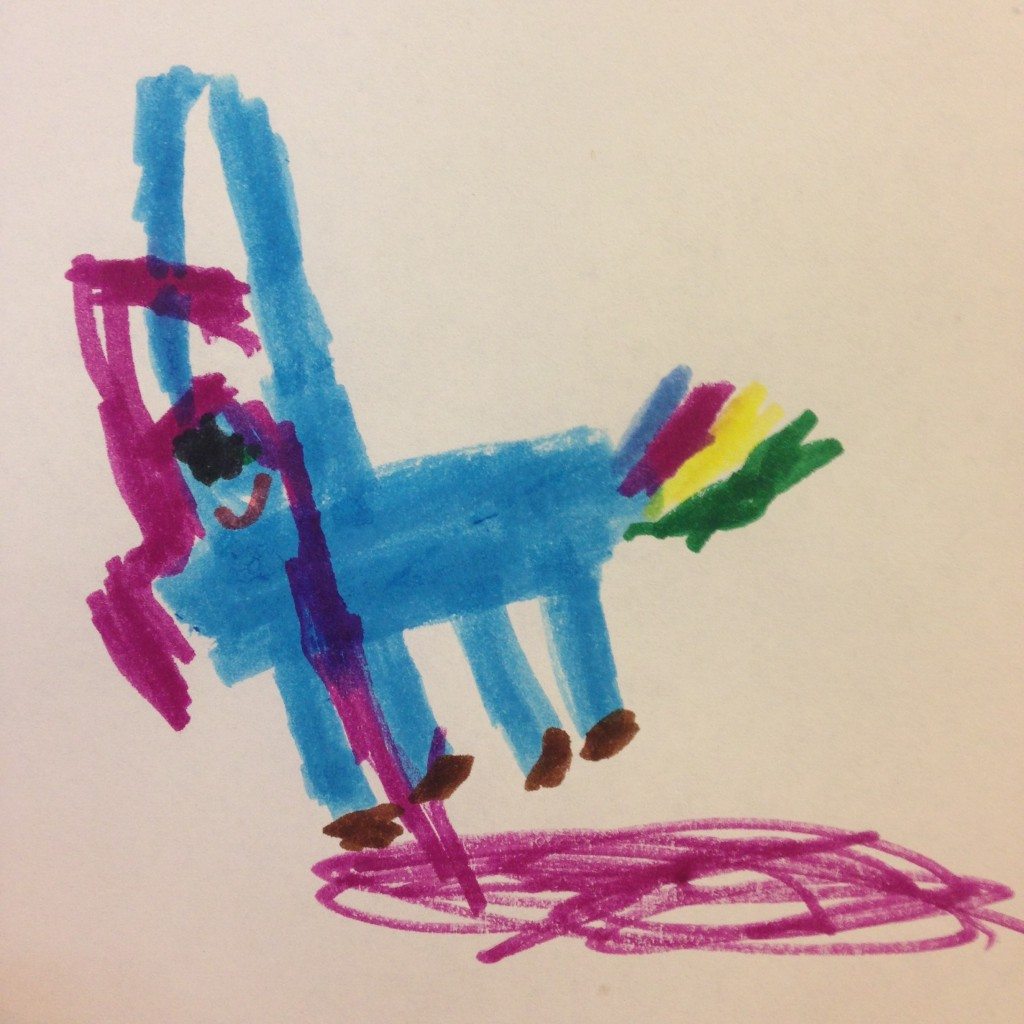 the weather. it's finally awesome again. spring! we have been to the park a ton. with various friends. here we are with jess and her gang. a picnic at the bottom of the slide.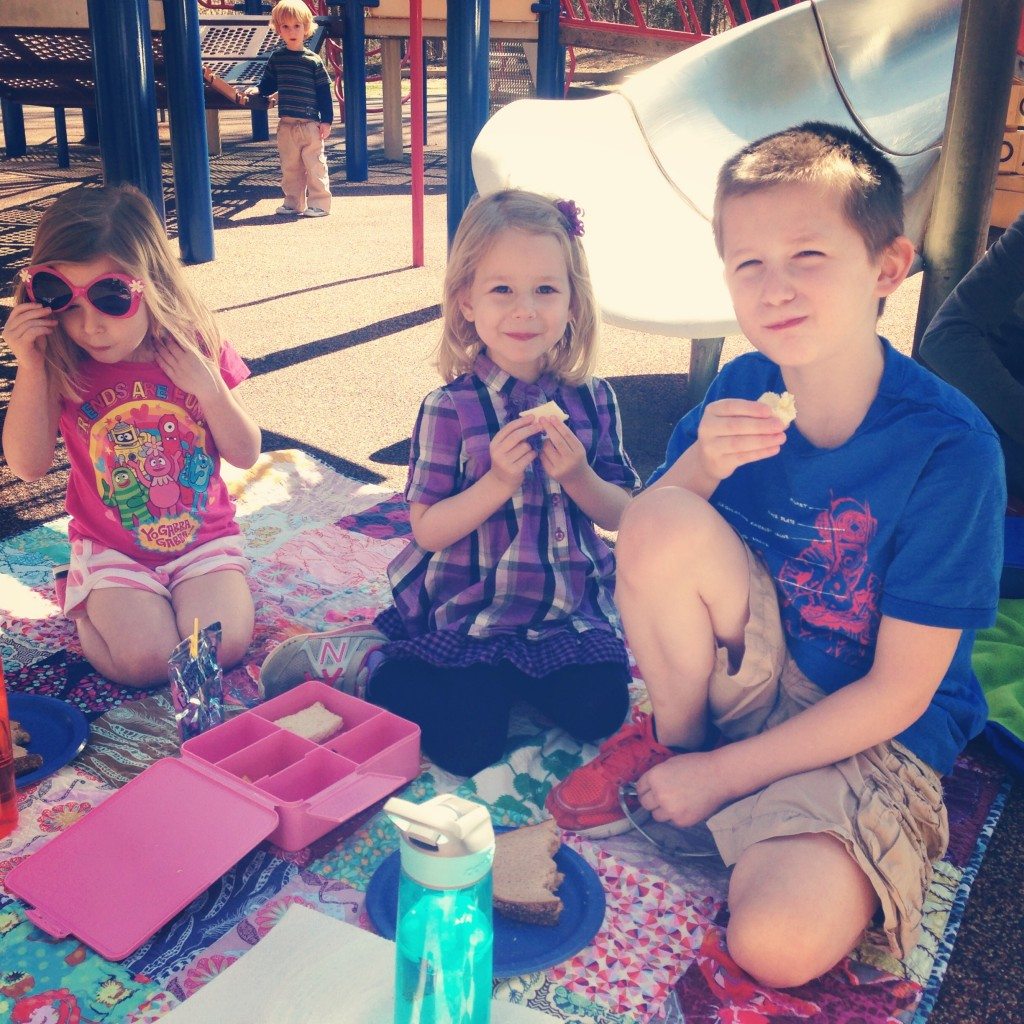 hazel. the worst napper. she wakes up happy, at least. after 30 minutes. almost every time. it can be infuriating. it's not forever. it's not forever. it's not forever.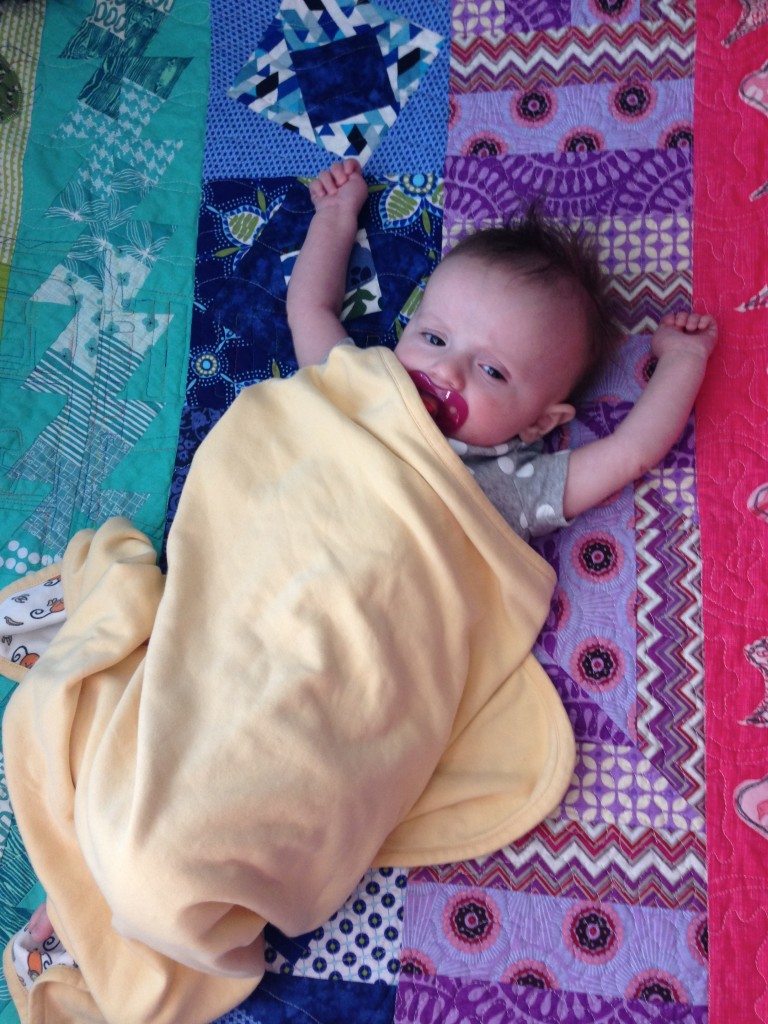 this is a pic from her "sixteen week photo shoot". she's harder to get a picture of because she rolls over approximately 15 seconds after being placed on her back.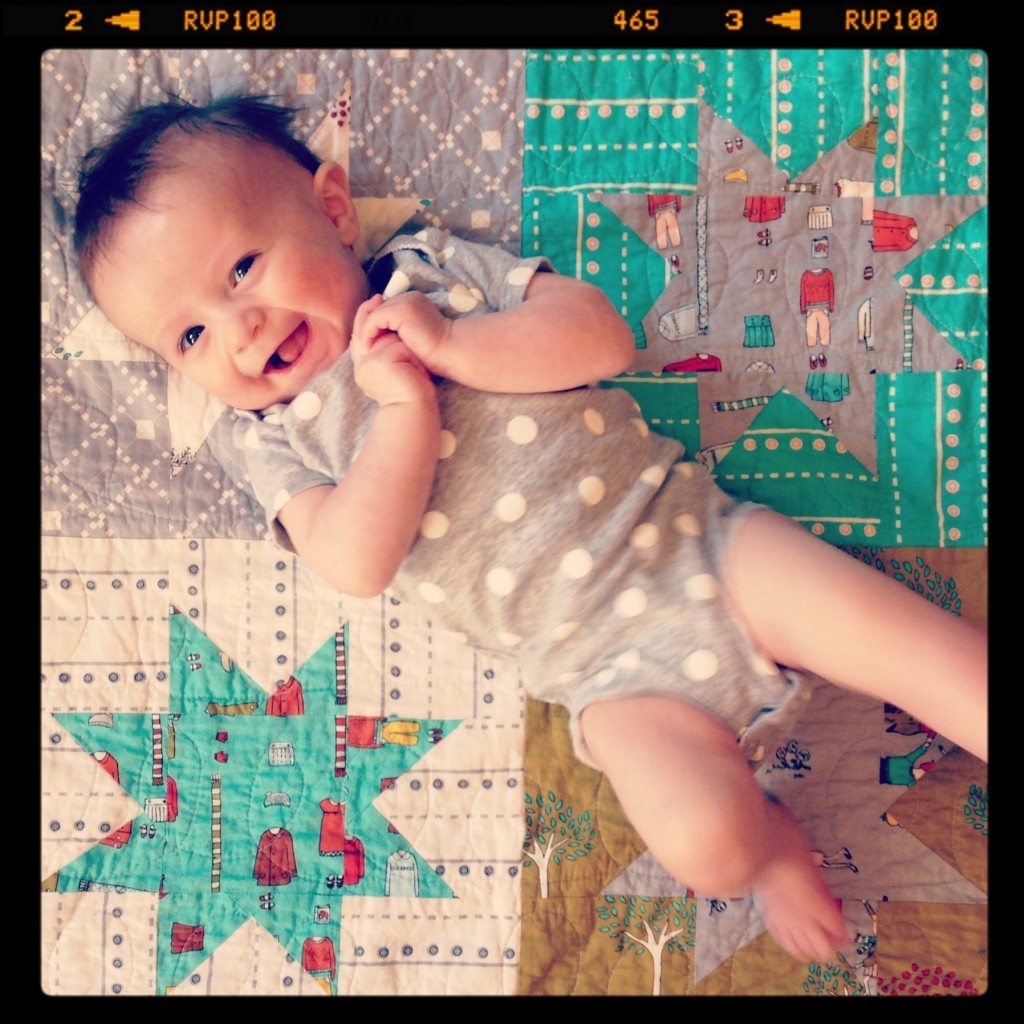 she much prefers tummy time. 🙂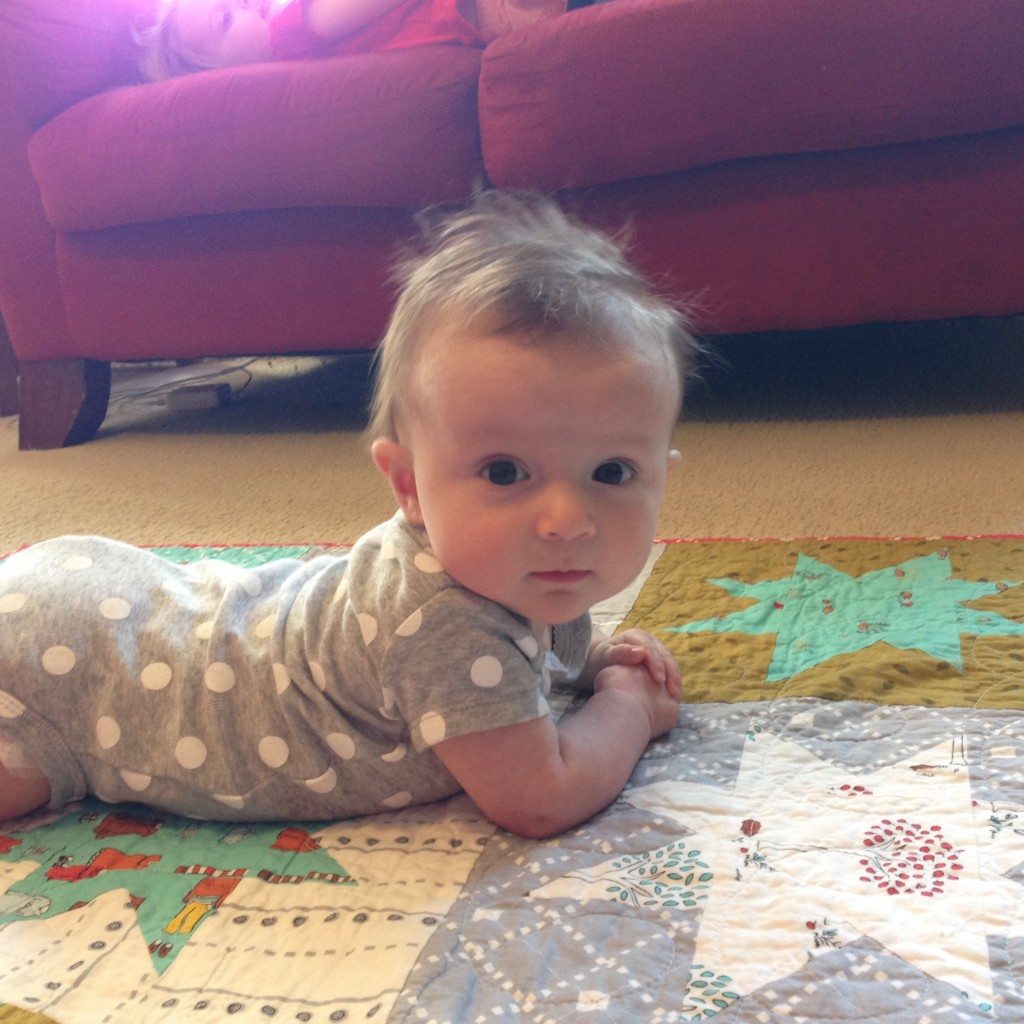 i brought home peep donuts from dunkin donuts for the kids after one of my 5 am workout sessions. they ate the peep off the top and then declared they don't like donuts and wanted eggs.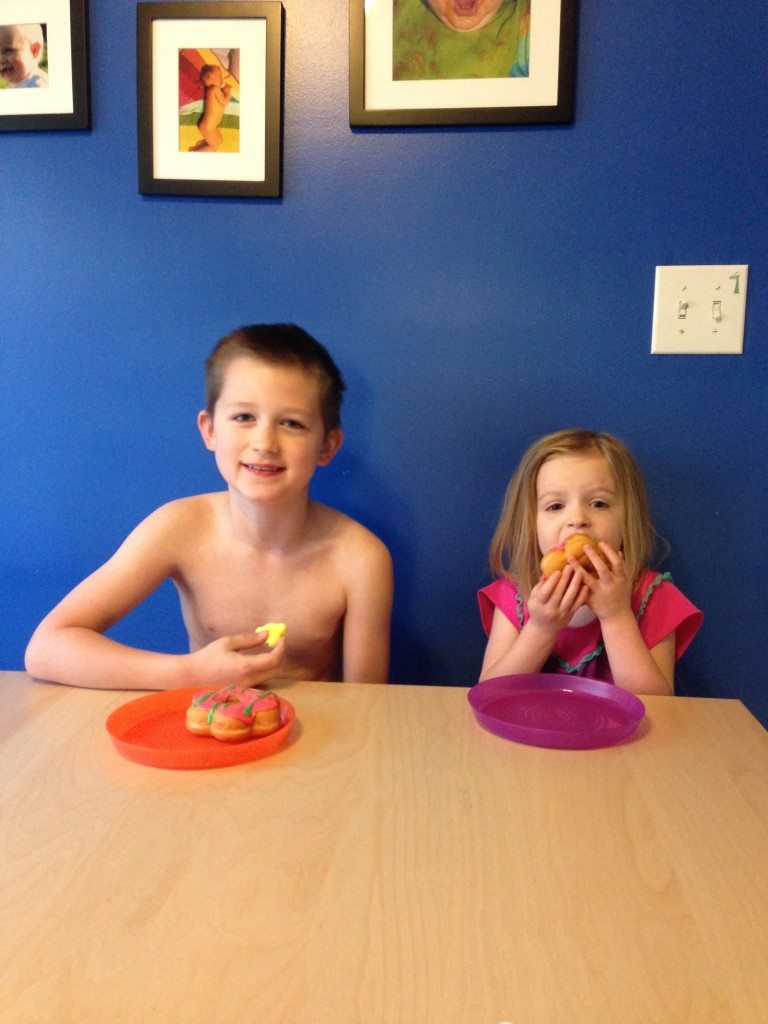 another park trip. obligatory leg hole swing pic.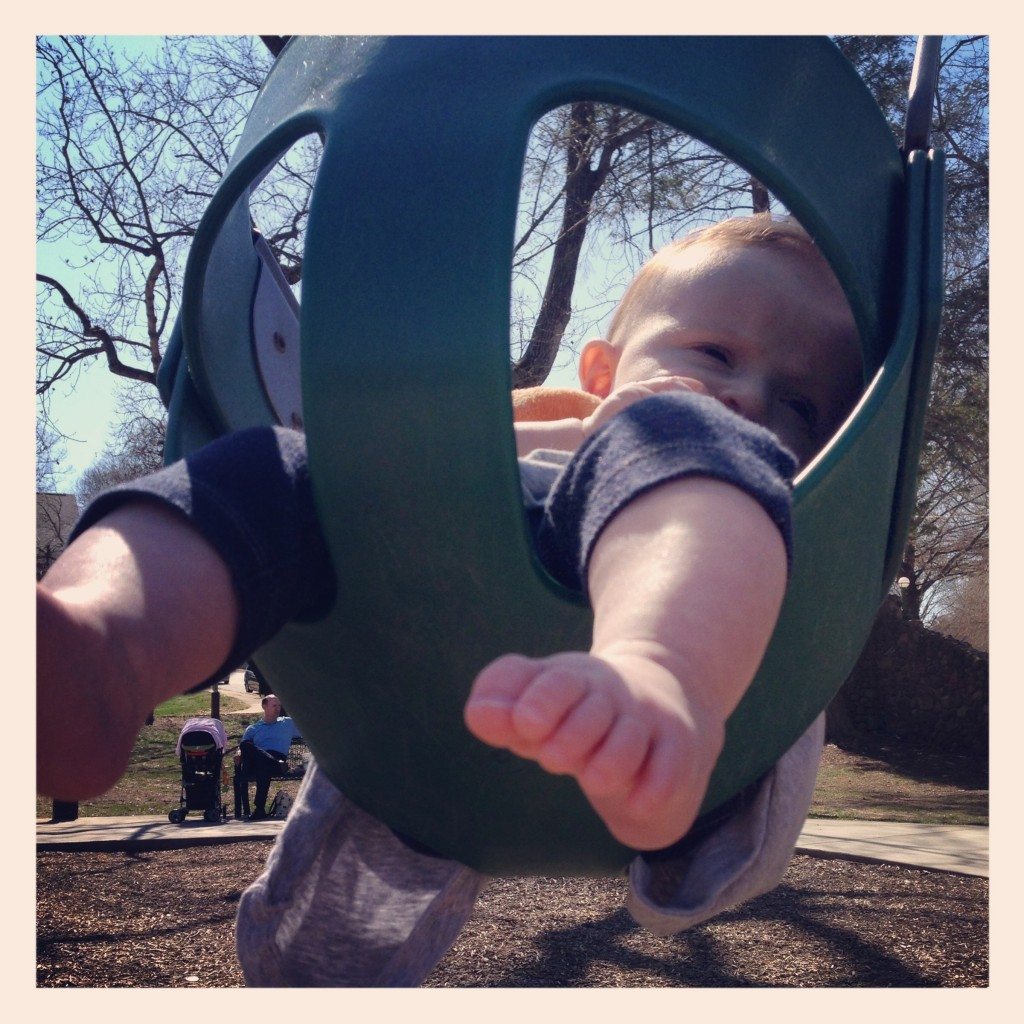 heather and livy love hazel.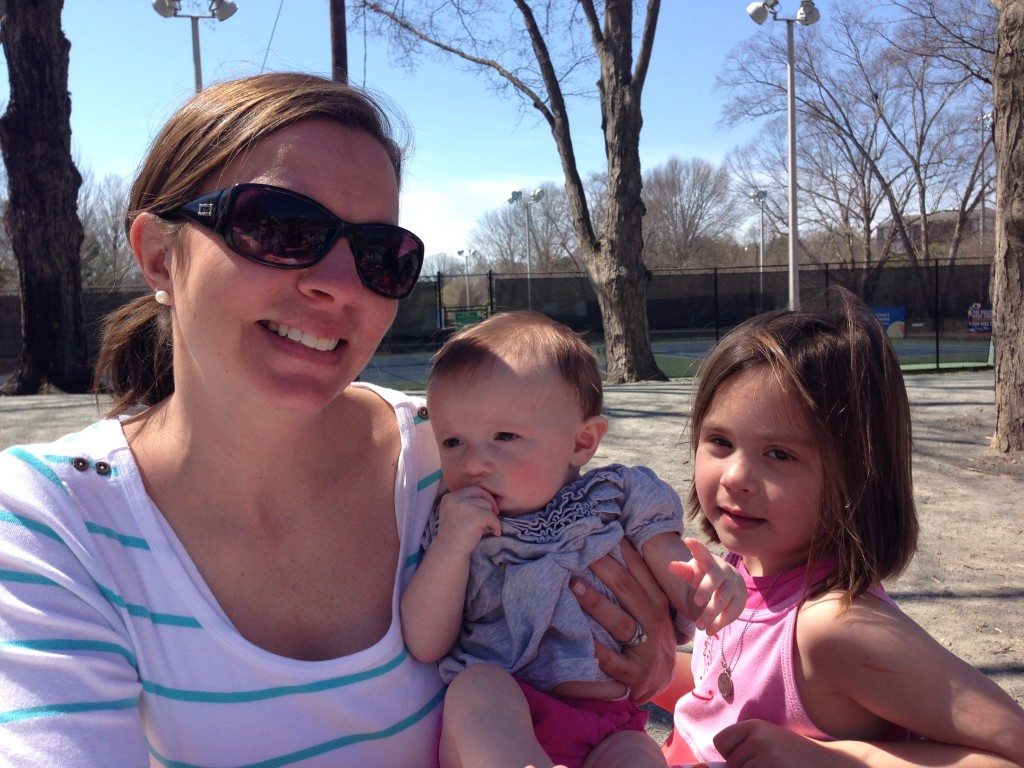 swing licker.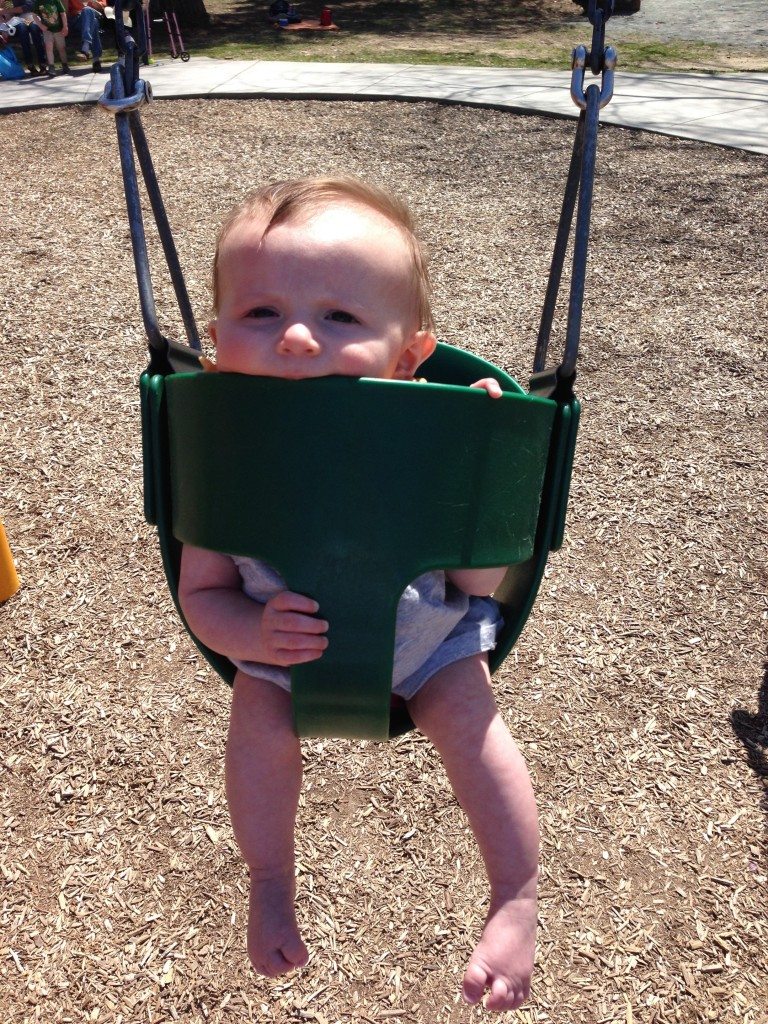 isaac taught anna how to play hopscotch. as with board games, she made up her own version and he got frustrated with her. 🙂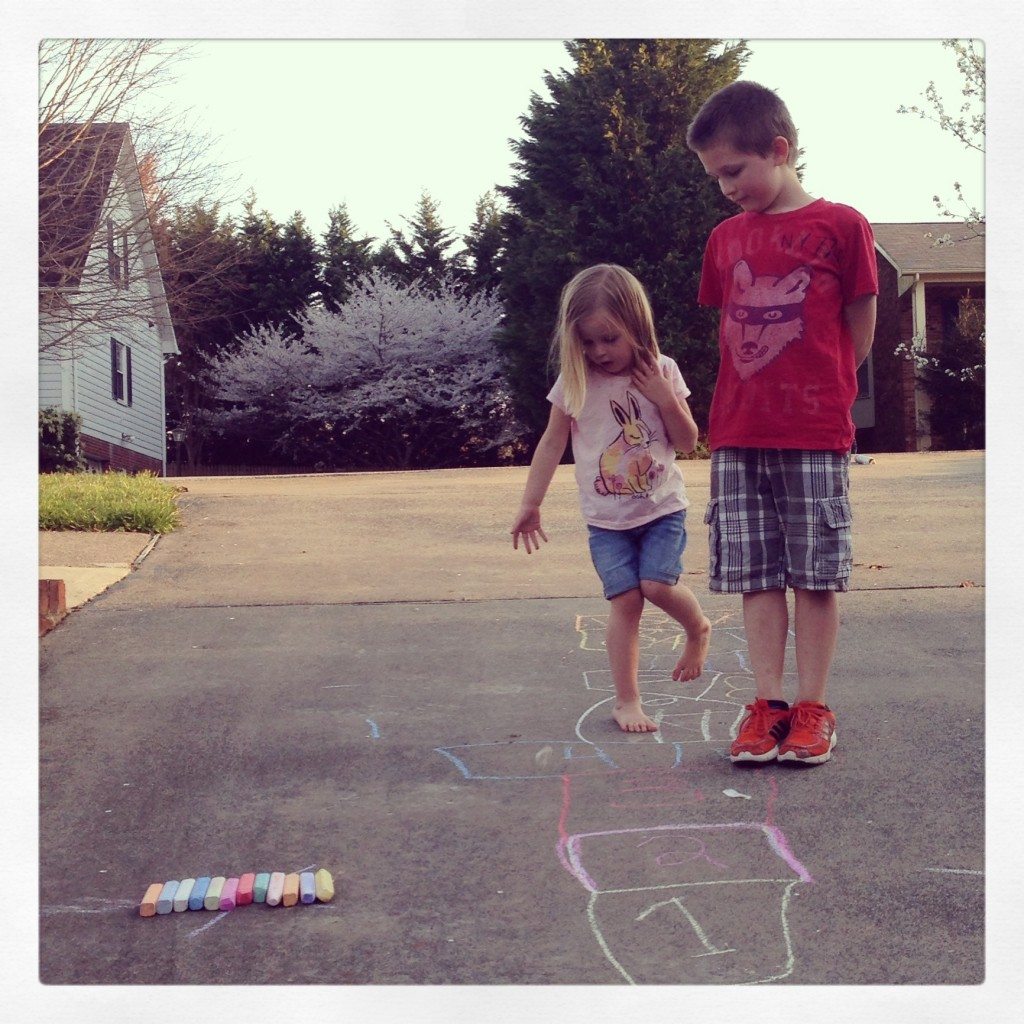 derek cut back some crepe myrtles, and isaac wanted to help, so we let him have a go at it. that's homeschool, right?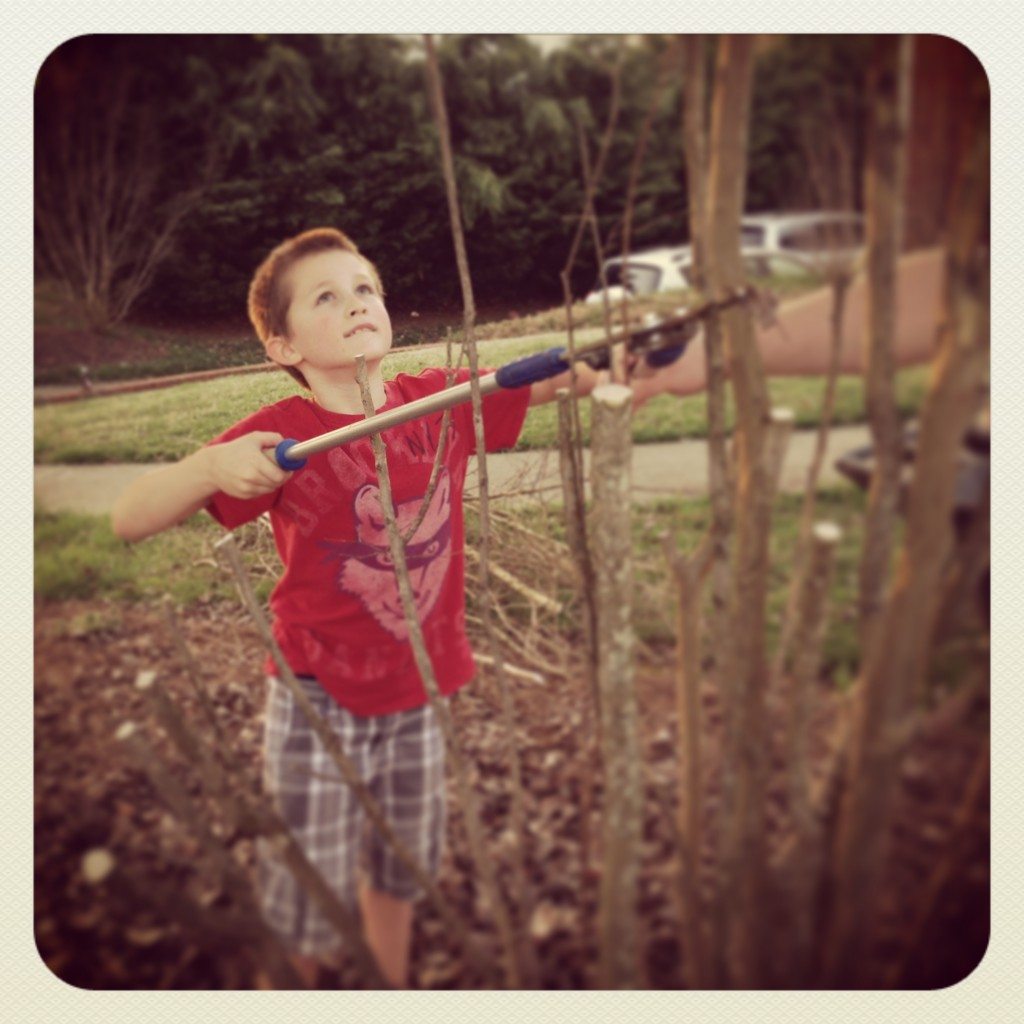 isaac seriously loves hazel. it is the sweetest thing i've ever seen. and she loves him. when she hears him, she cranes her head around trying to find him and gives him the biggest smiles. he always wants to hold her and feed her and when she gets fussy, he moves her to a new baby contraption.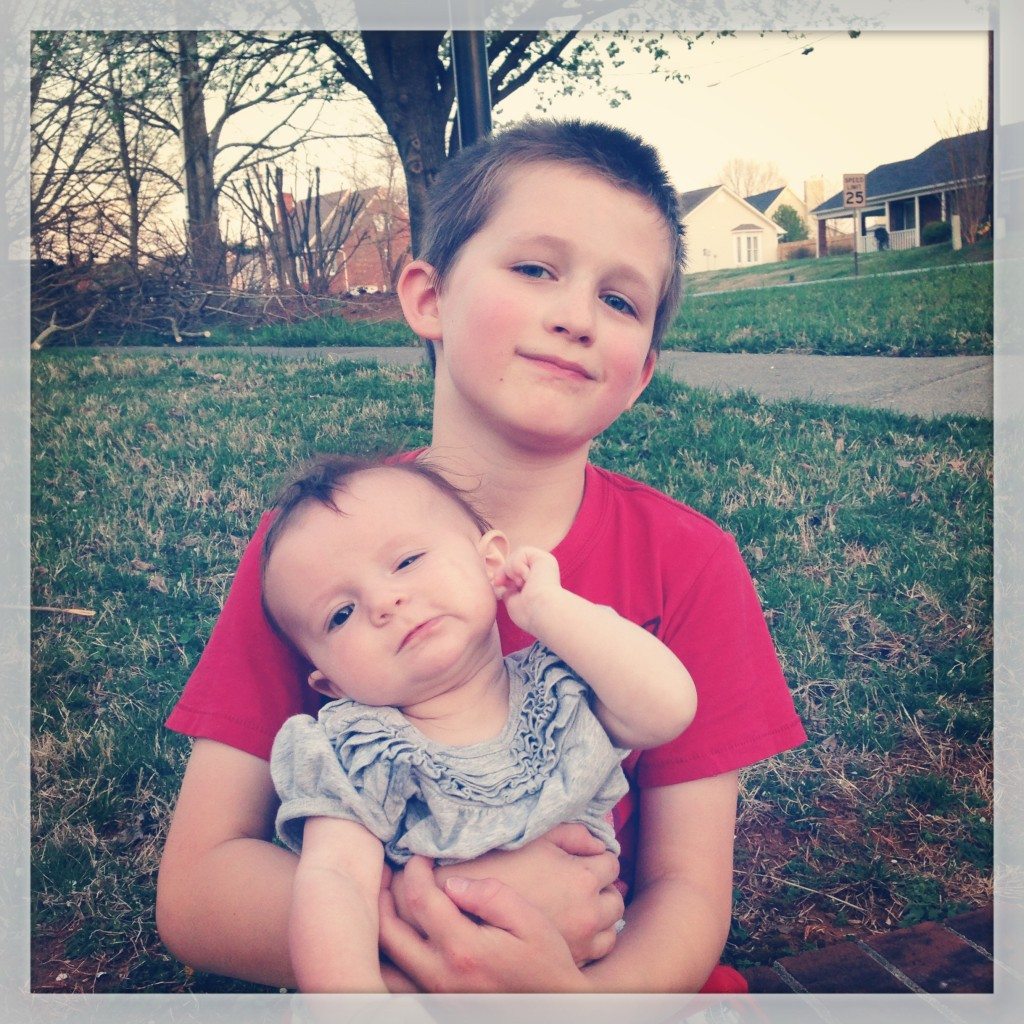 i have had my eye on the wee wander fabric bundle. it's impossible to find a fat quarter bundle of it, so i found a friend to split a half yard bundle and finally pulled the trigger. i'm going to make matching quilts for anna and hazel. someday. (side note: i'm a little frustrated because one of the prints was missing and i've emailed the shop, but they haven't responded.) also. this picture doesn't do the fabric justice. it's got some big prints with horses and lightning bugs and children frollicking. i can't wait.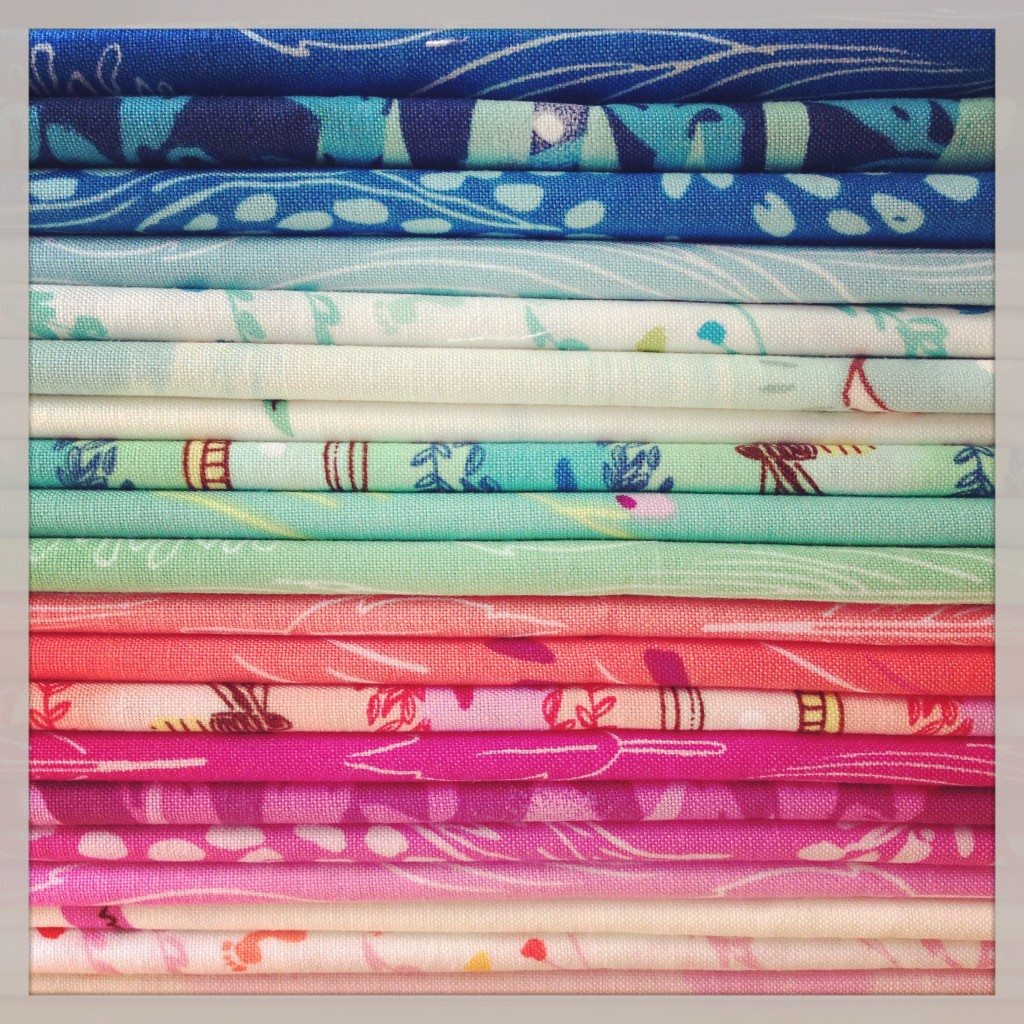 napping. yay.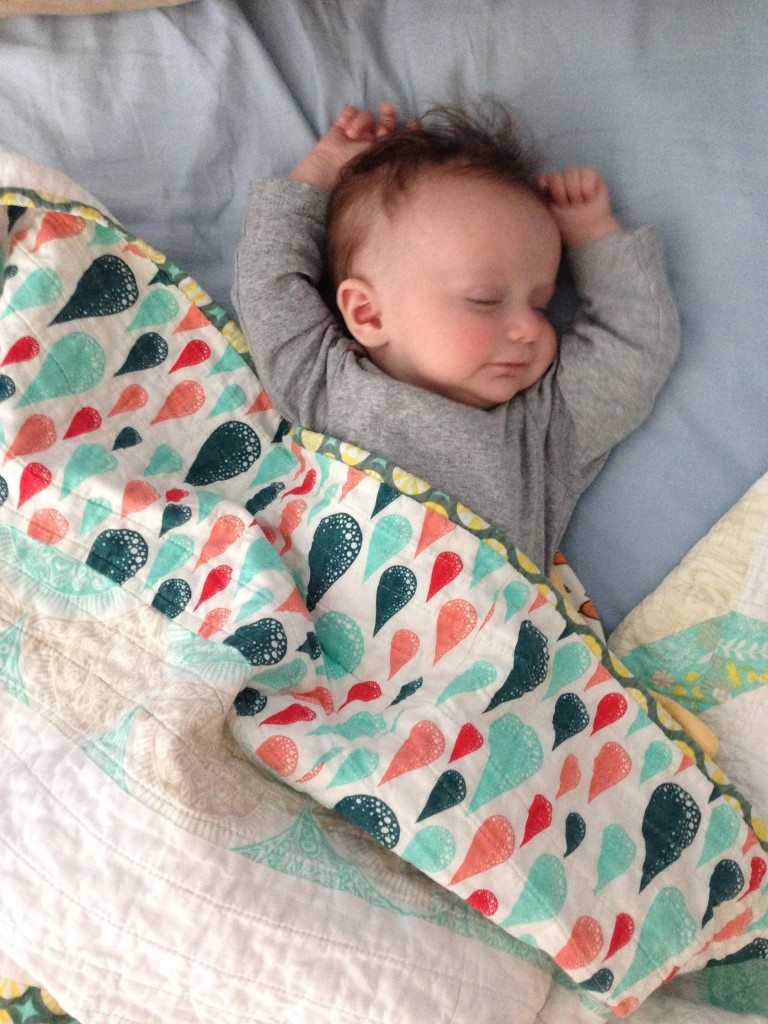 more park. more swings.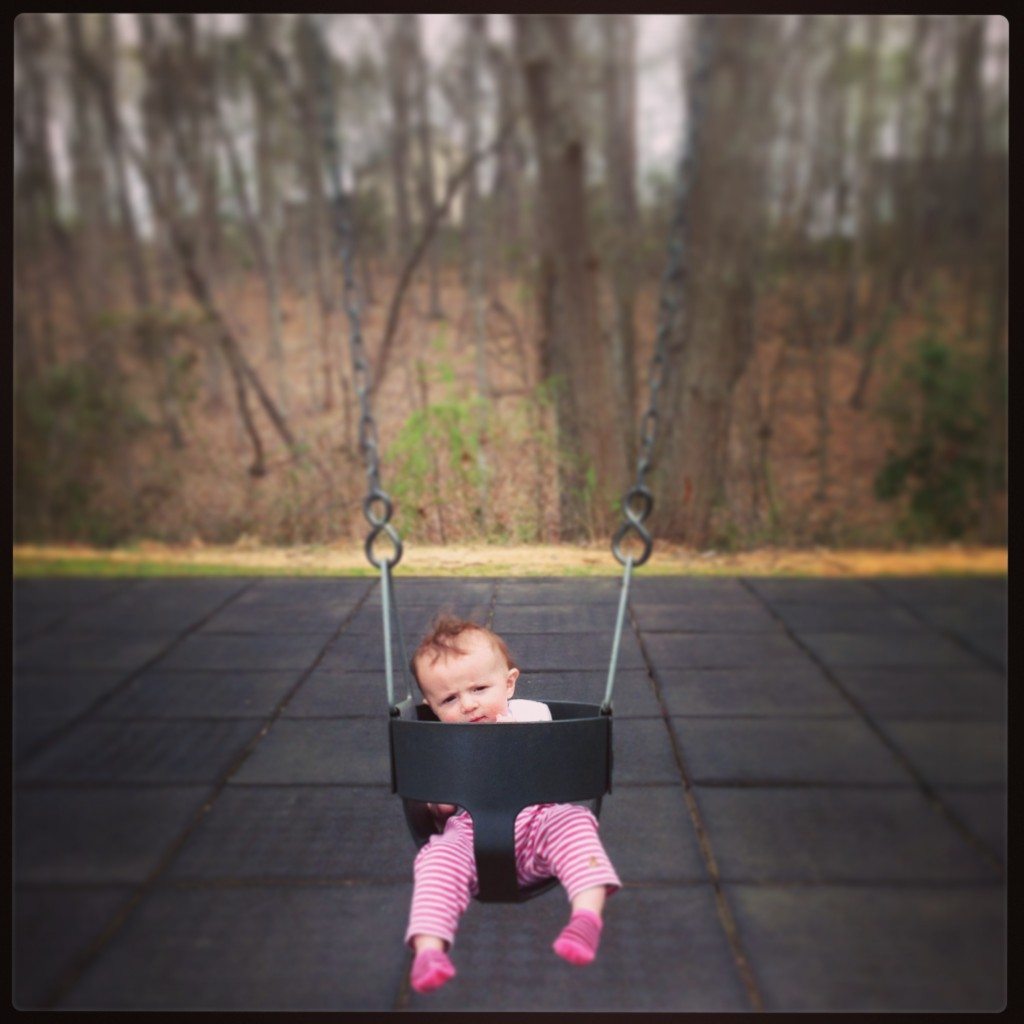 so. we have been reading charlie and the chocolate factory for the last few days. i was reading it to isaac and anna and we were about halfway done. then, isaac took it to bed one night. he came down at 10pm and announced he'd finished it. so, firstly, i had to quickly figure out our next book. and secondly, he demanded to see the movie. so, last night, we rented the johnny depp version (it's more true to the book). they loved it. now he wants to watch the gene wilder version. i'll probably have to oblige.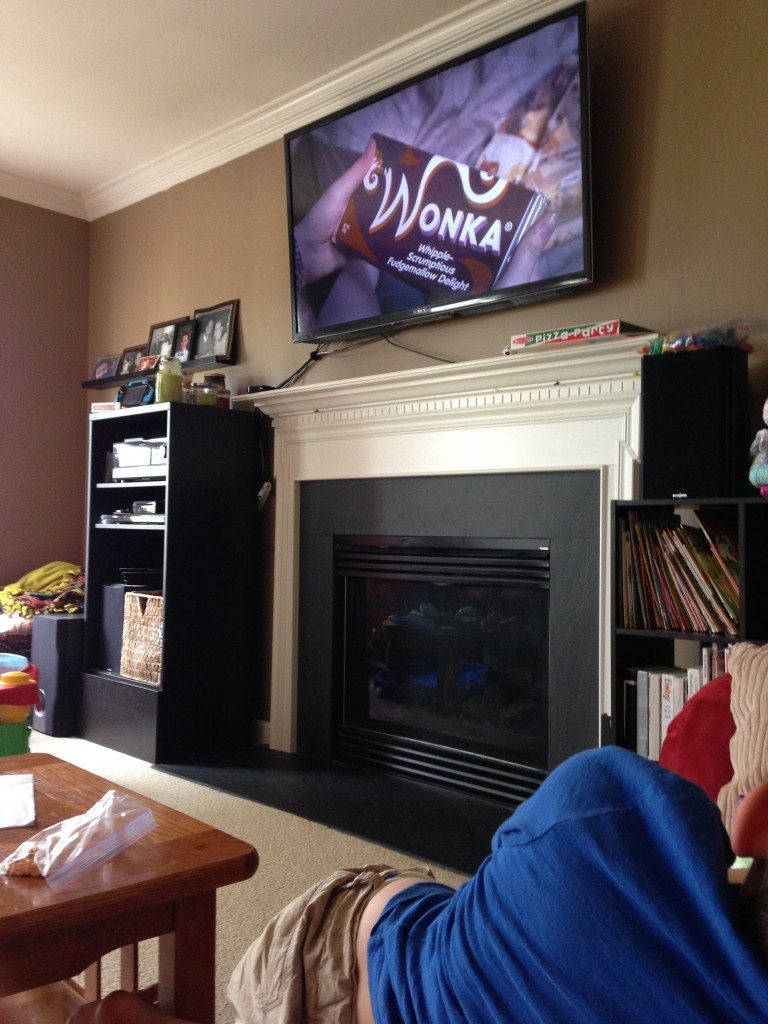 lastly. isaac was helping make a grocery list.  
chicken. bread. avocado. ham. turkey.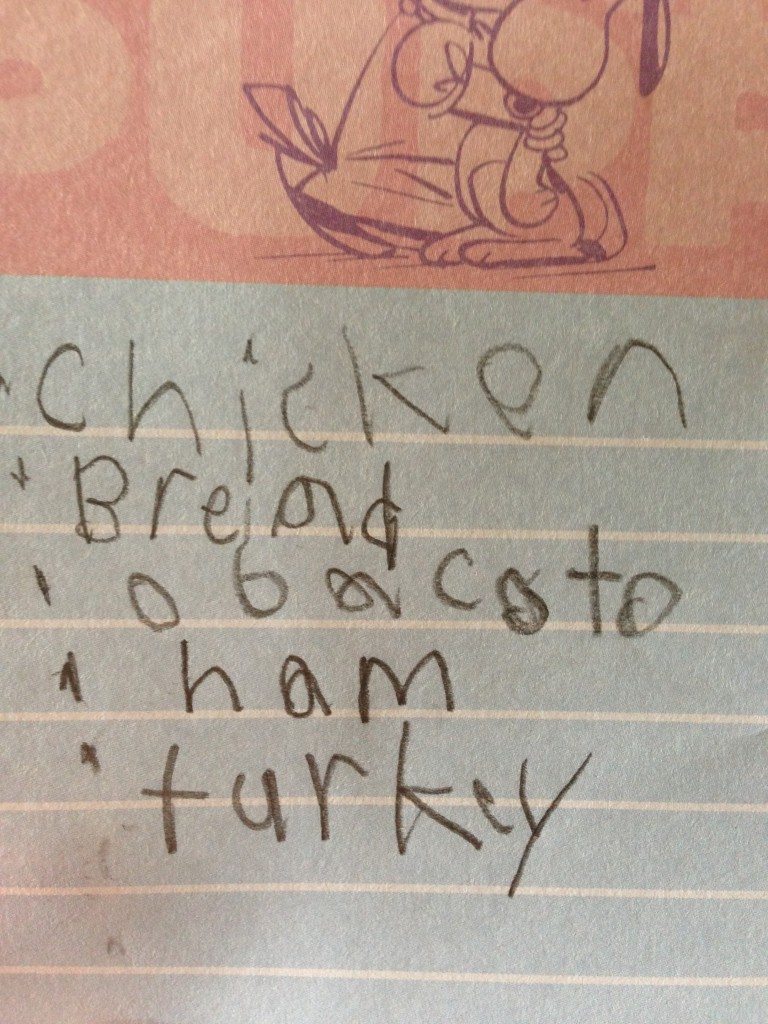 that's all for now. thanks for reading!