thursday and friday of our beach trip were beeee-autiful.
so off to the beach we went.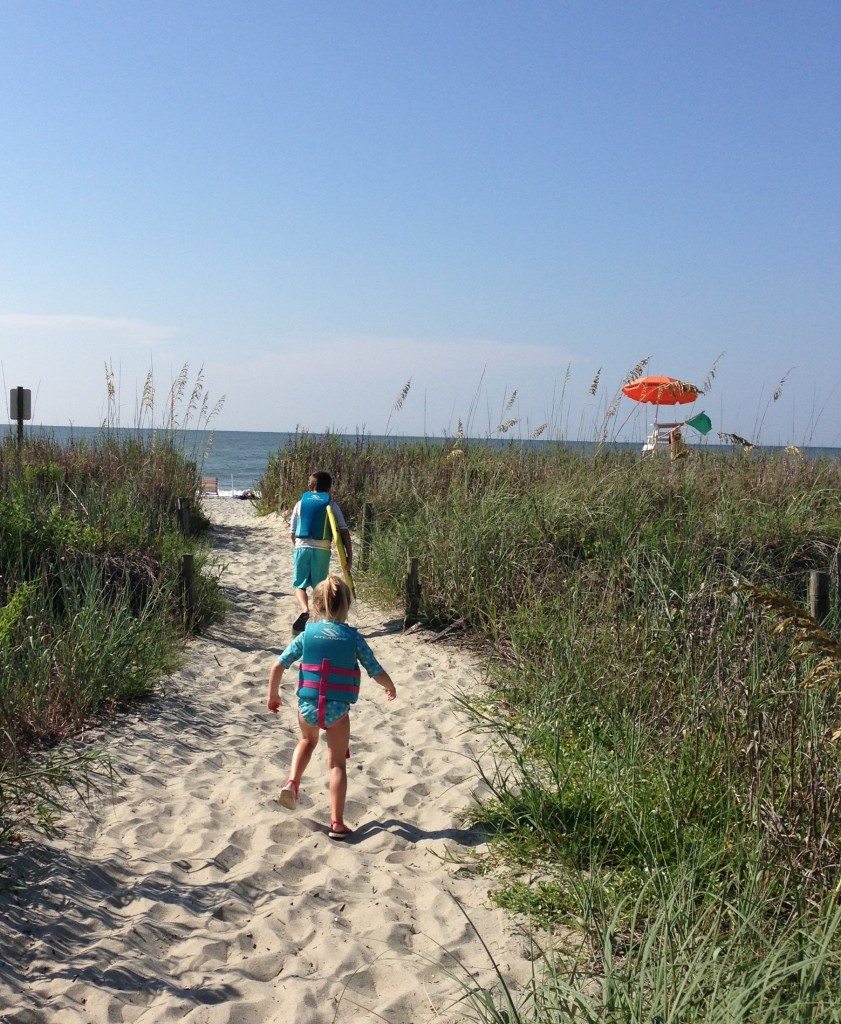 we lost hazel's swim suit bottoms in laundry. derek suggested she just wear the rash guard with a swim diaper. i reminded him that she needed to look top notch for instagrams and blogs… so, we dusted off anna's old suit and hazel rocked it. while eating sand.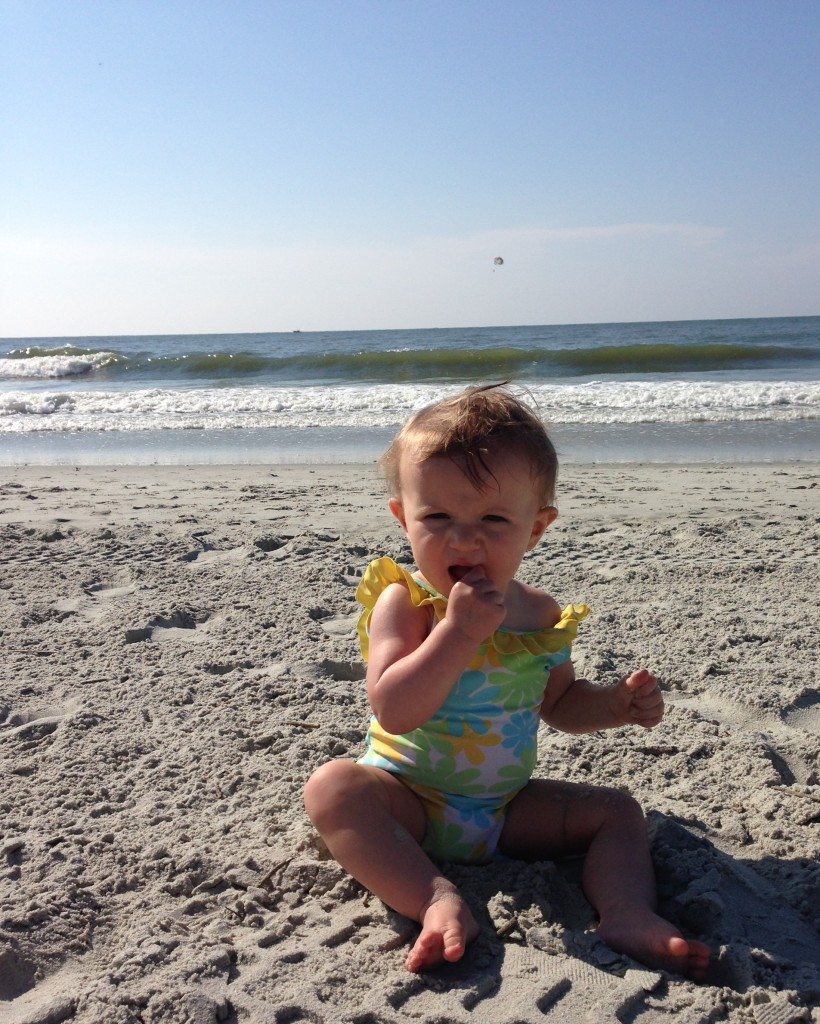 ocean gazer. (and still a sand eater).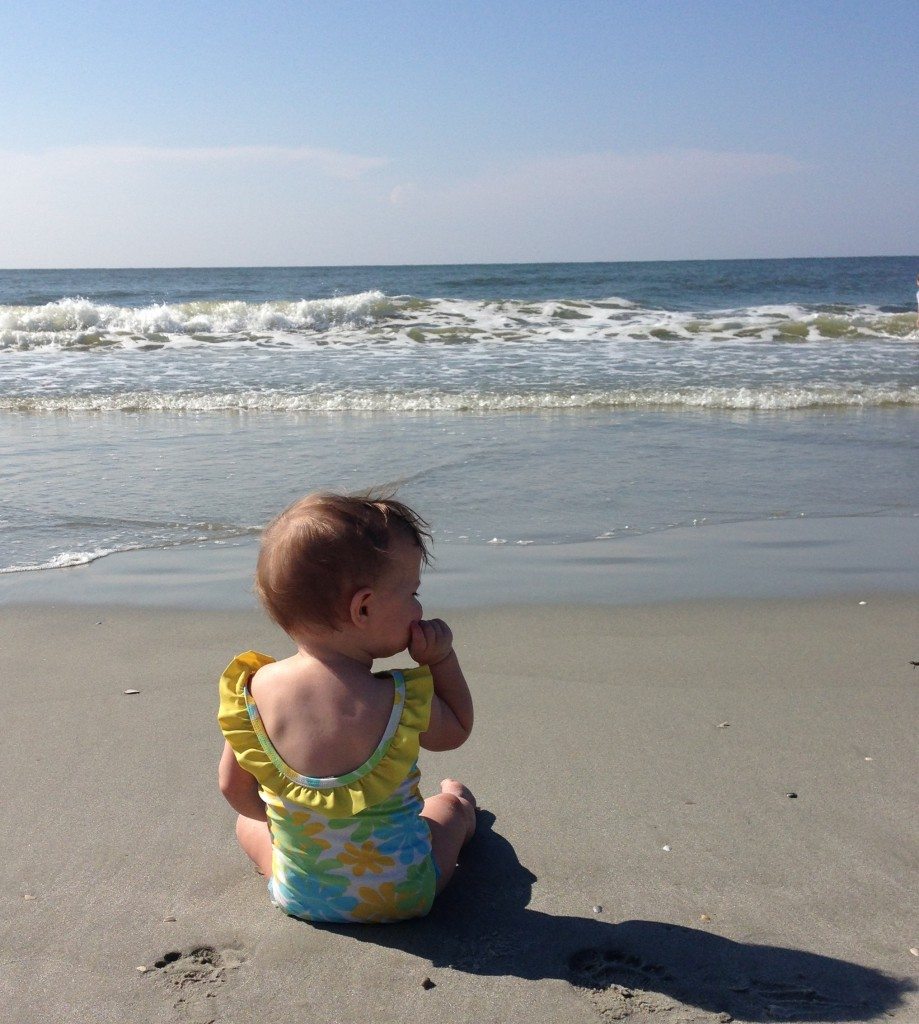 on the go. she has this one legged crawl that she has become quite efficient at. so, her sand trails were awesome. her right foot and hands making all the prints and her left leg leaving a long drag mark. she would take off on long adventures, entertaining all of the folks around us.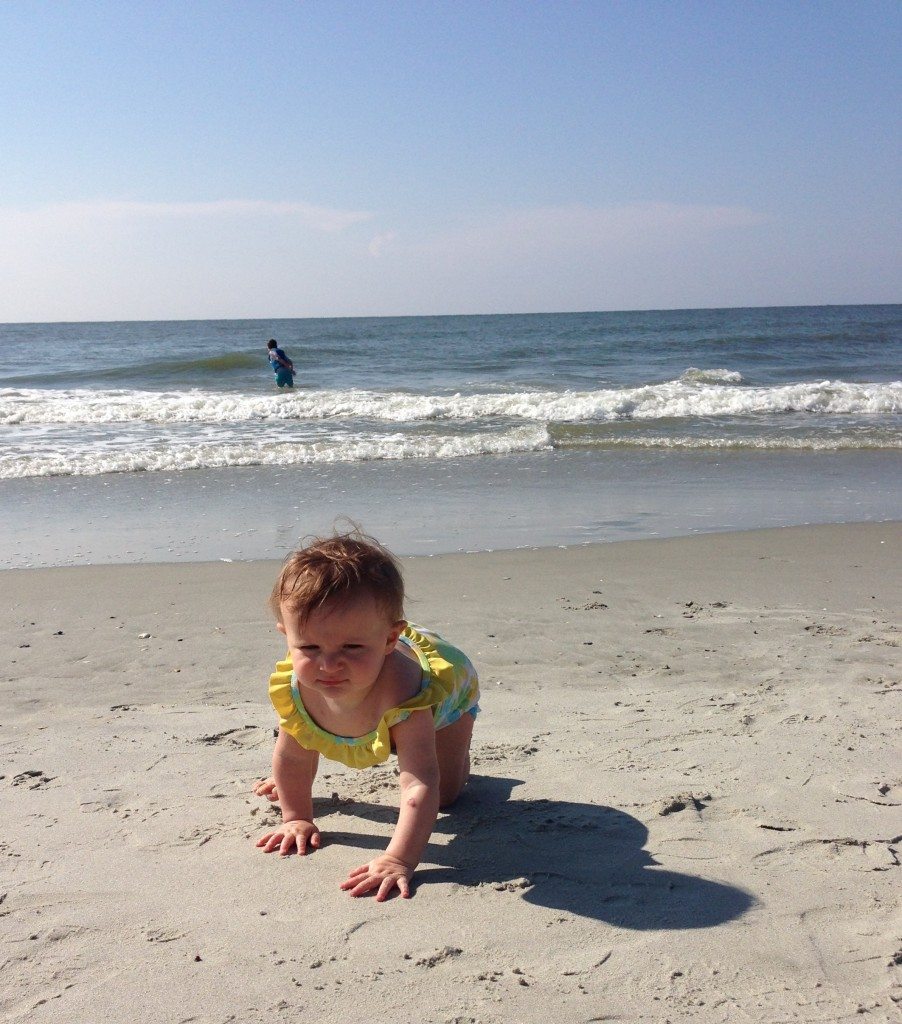 derek dug a hole for anna to hang out in.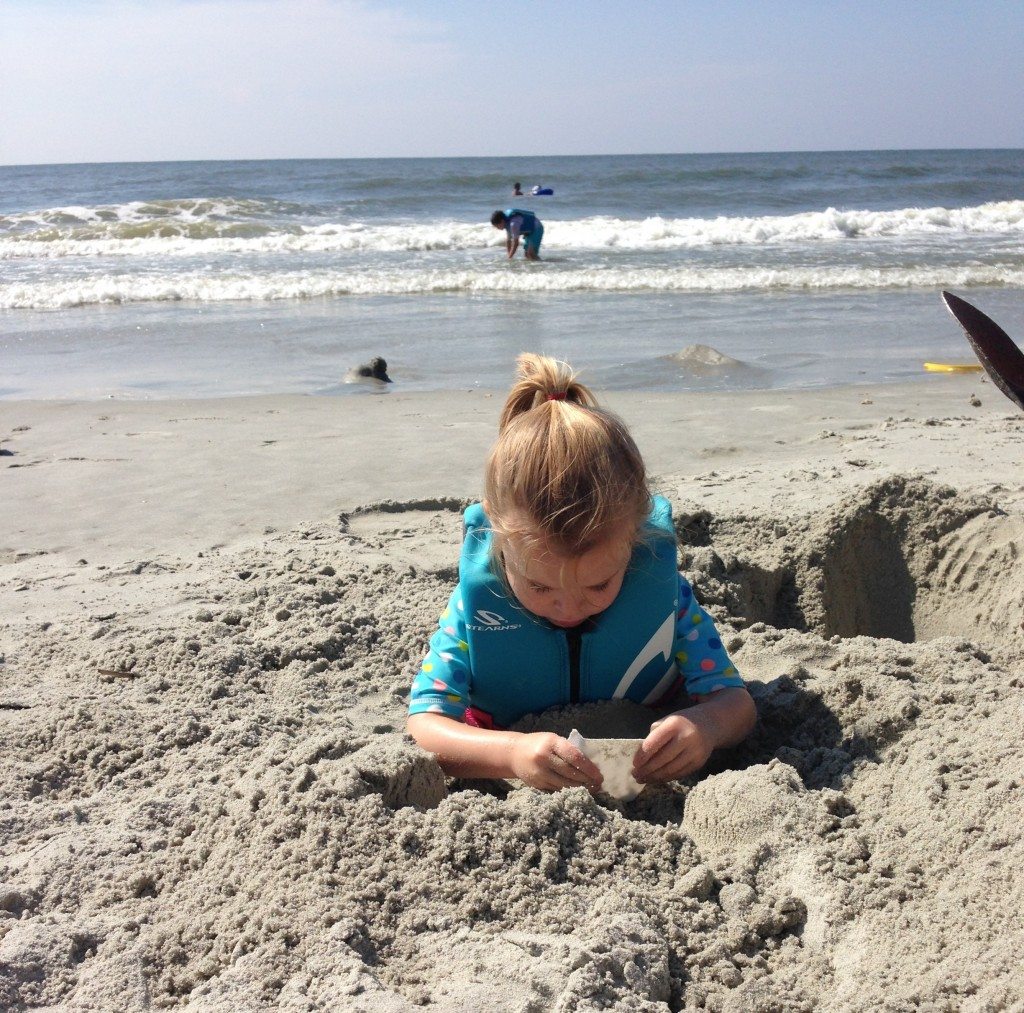 water collector.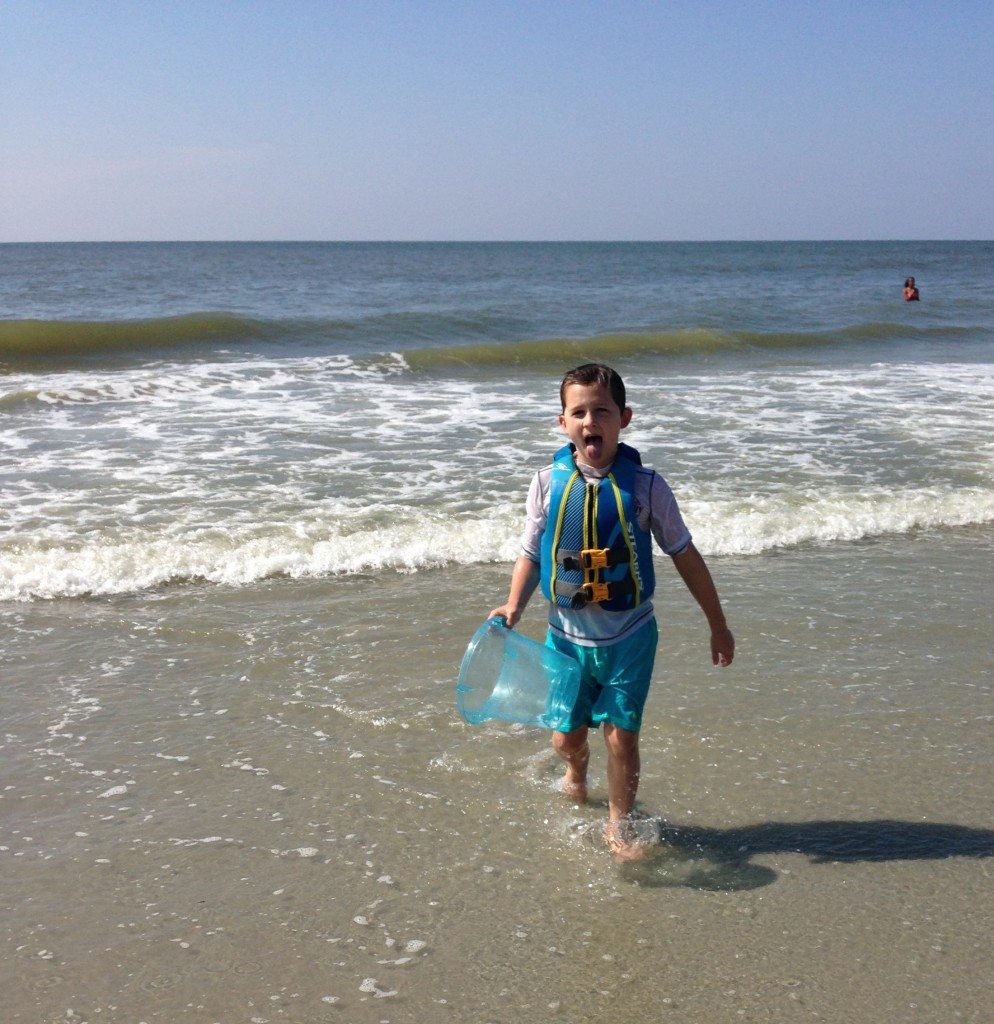 hazel took a short nap at the beach. a pleasant surprise.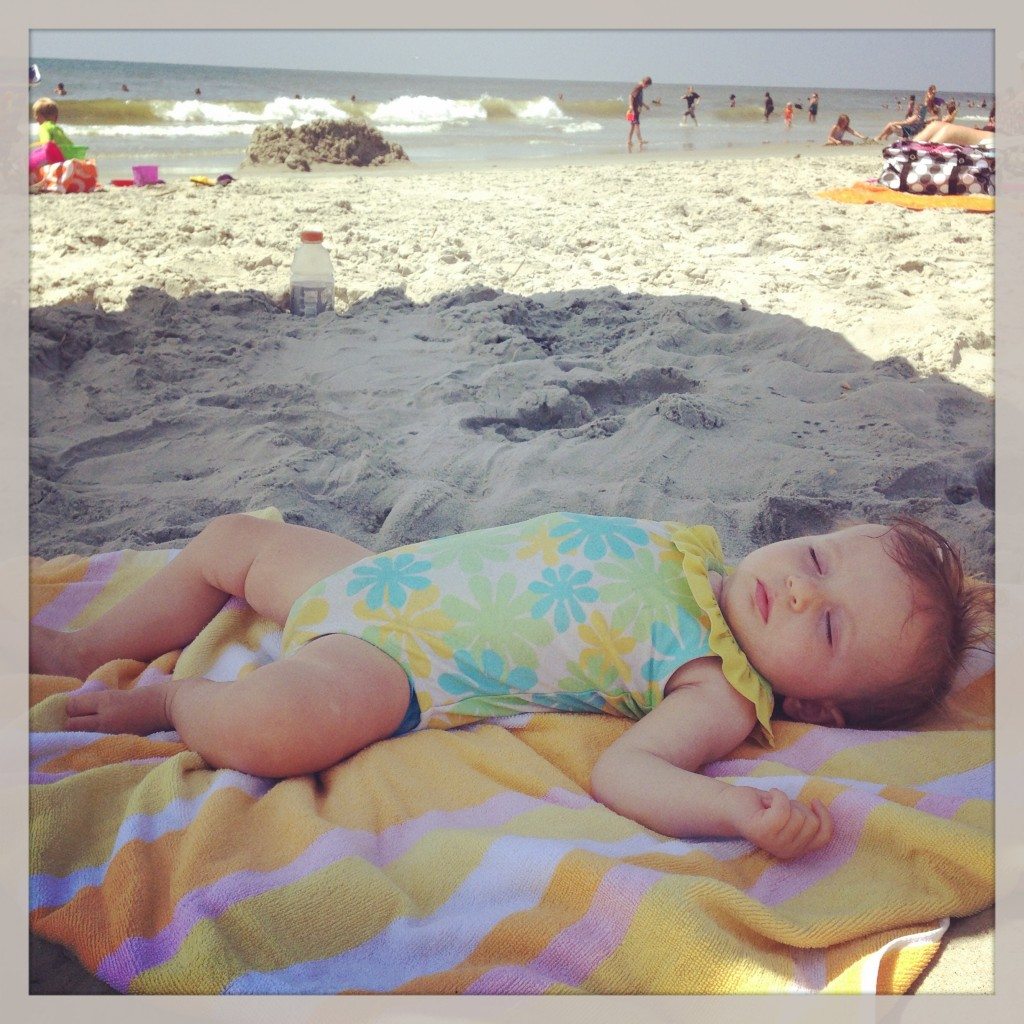 while she napped, i sipped a fruity drink that derek delivered.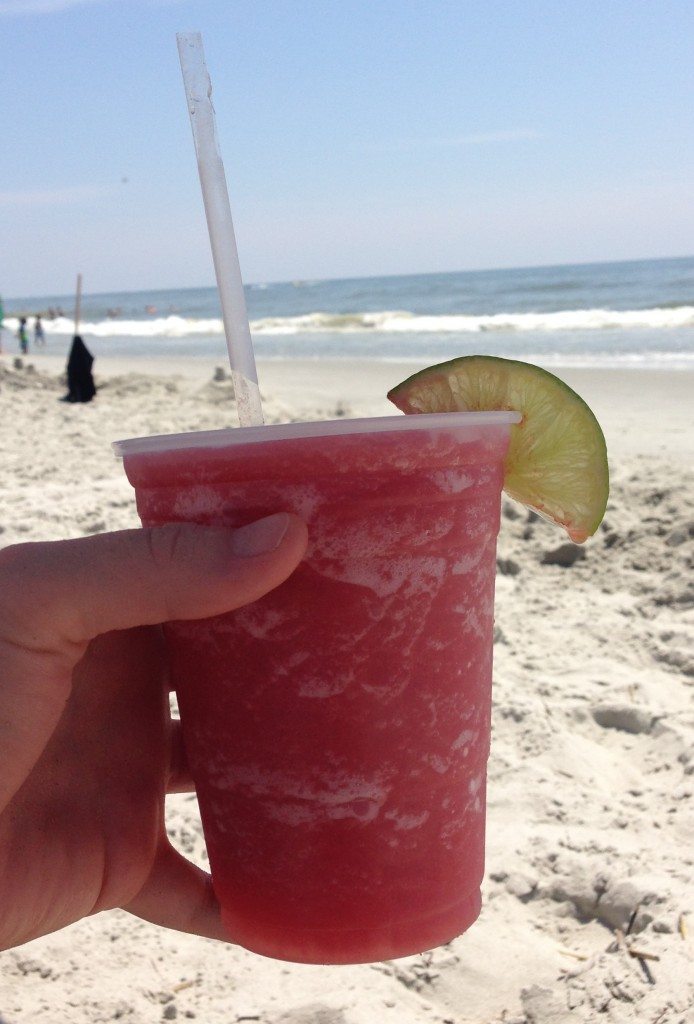 after our good long morning at the beach, we decided to try the little carnival type place at north myrtle. it was packed out because of some live music and people in golf carts, but we had fun. well. maybe not hazel. who was just along for the ride. and lost her paci about 13 minutes in.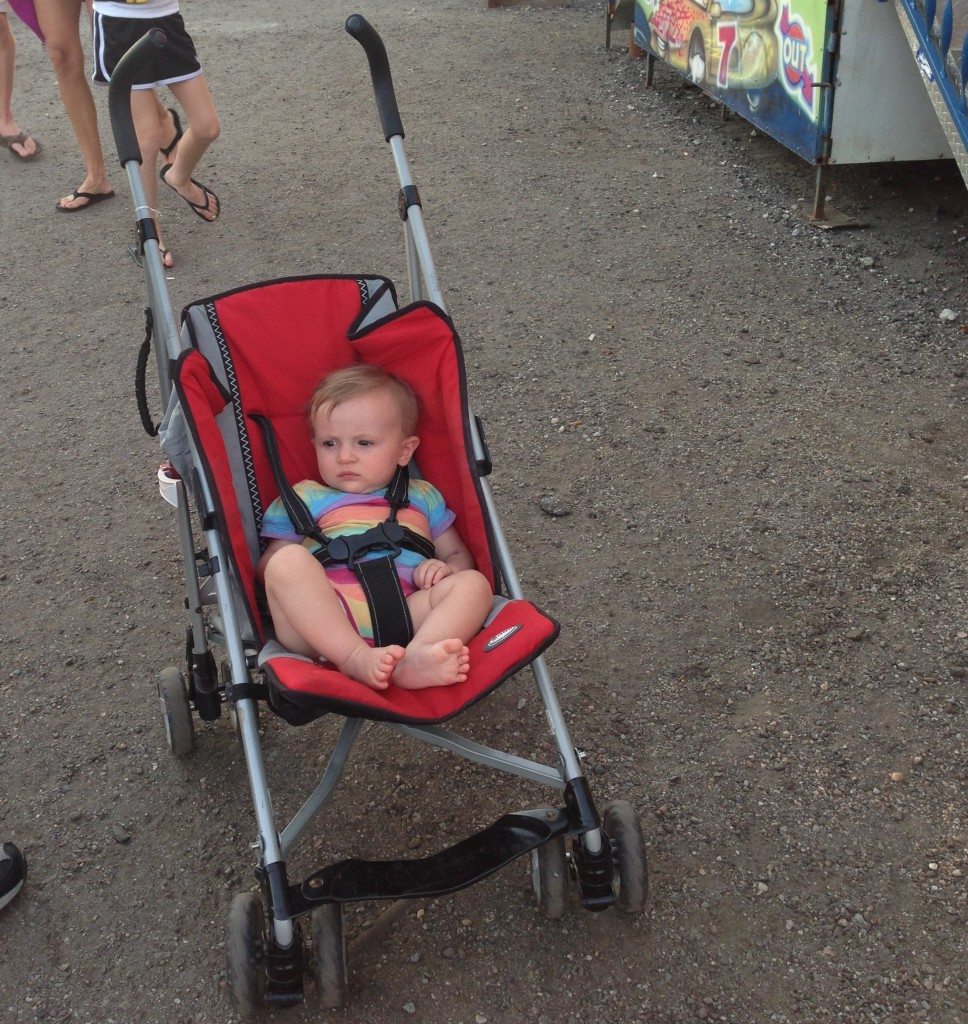 isaac rode the scrambler. by himself. crazy. he tried to act bored and disinterested, but he couldn't contain it for long and began smiling and giggling.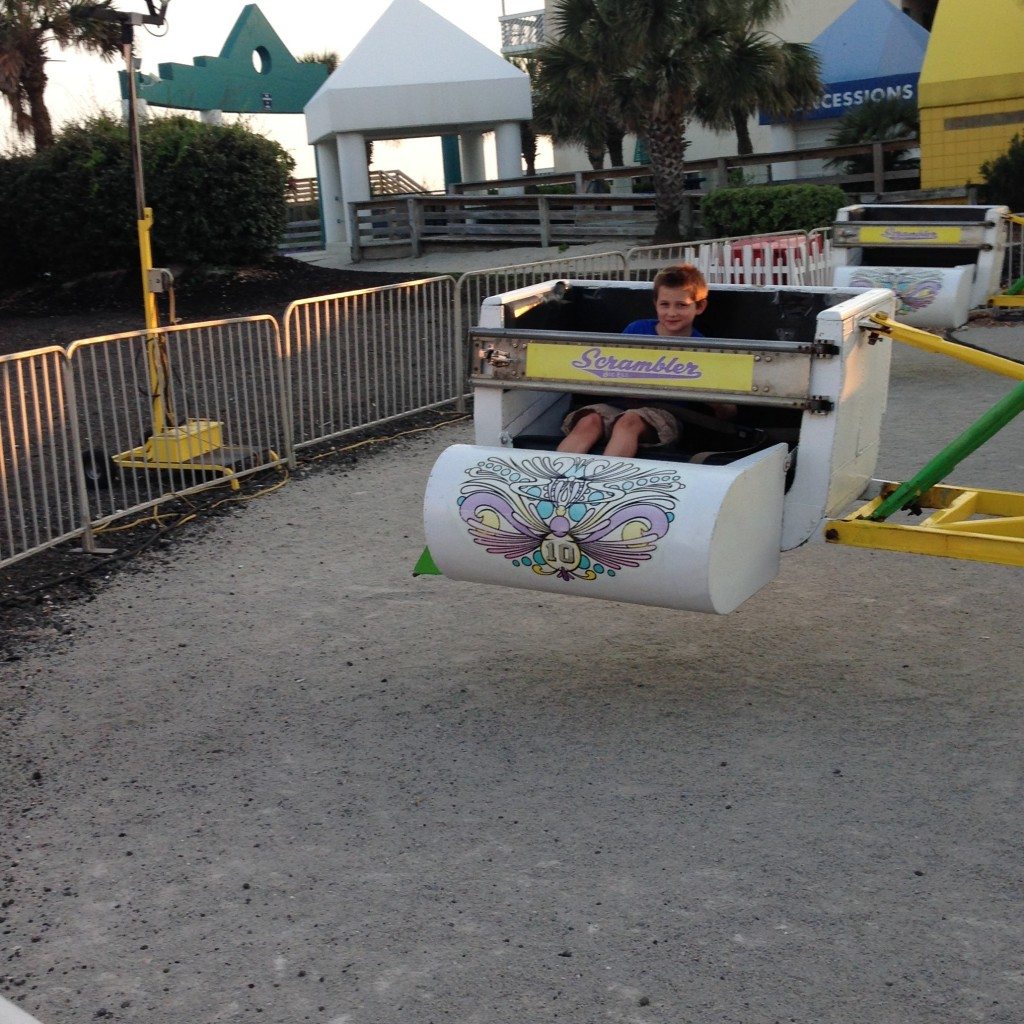 and of course, i can't help but take pics of the ferris wheel. which neither kid wanted to ride. 🙁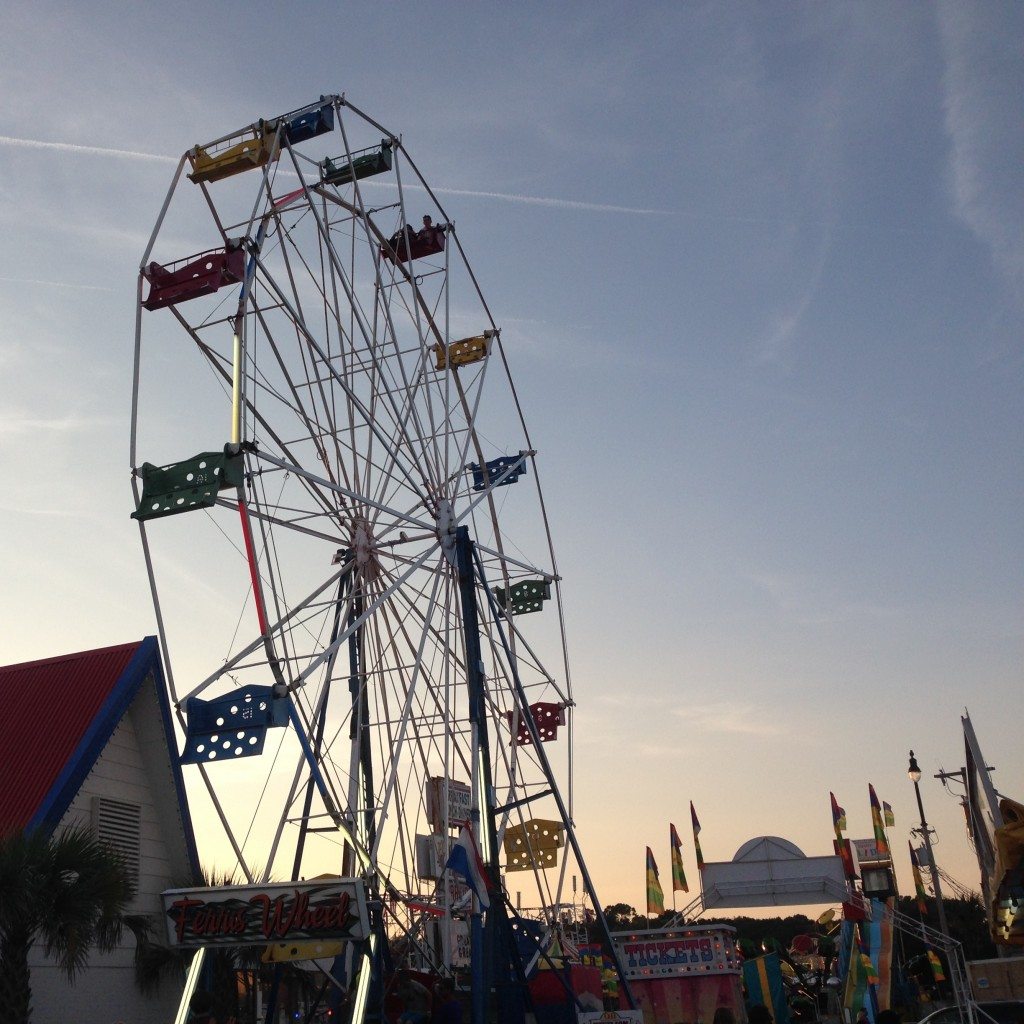 after a few rides, we decided to divide and conquer. because isaac refused to ride kiddie rides and anna was getting super bored watching him on big kid rides. i took anna. :). we tested out each kiddie ride.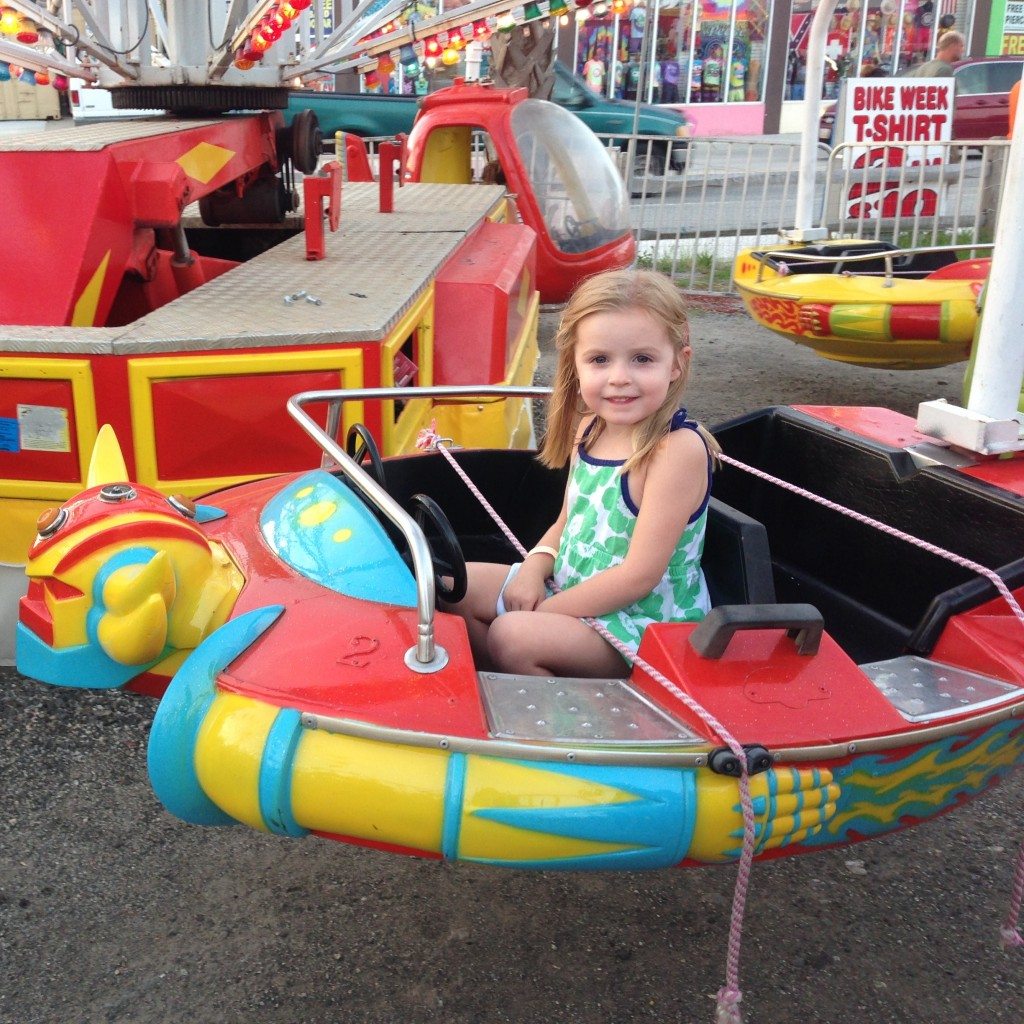 (they are all just a different thing to ride on while it slowly revolves approximately 300 times.)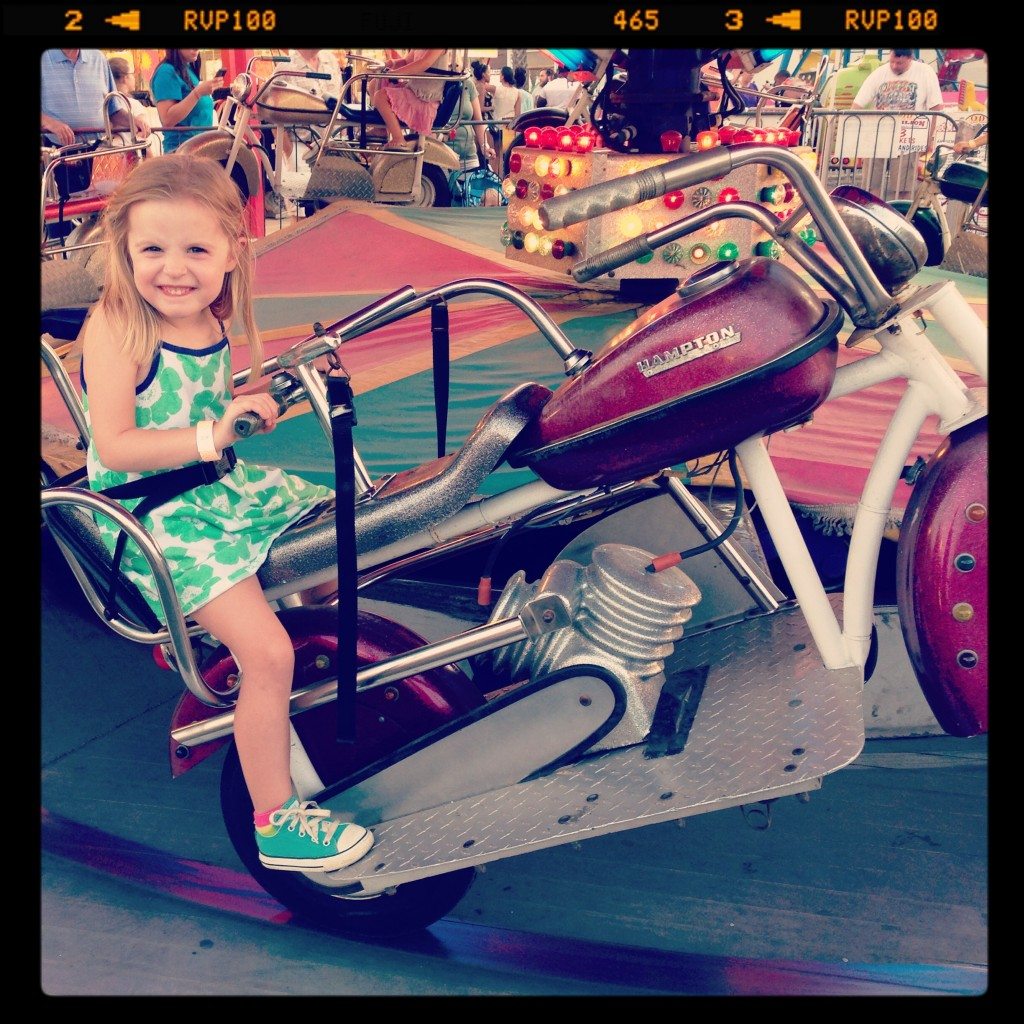 derek took isaac to the bigger rides. like bumper cars.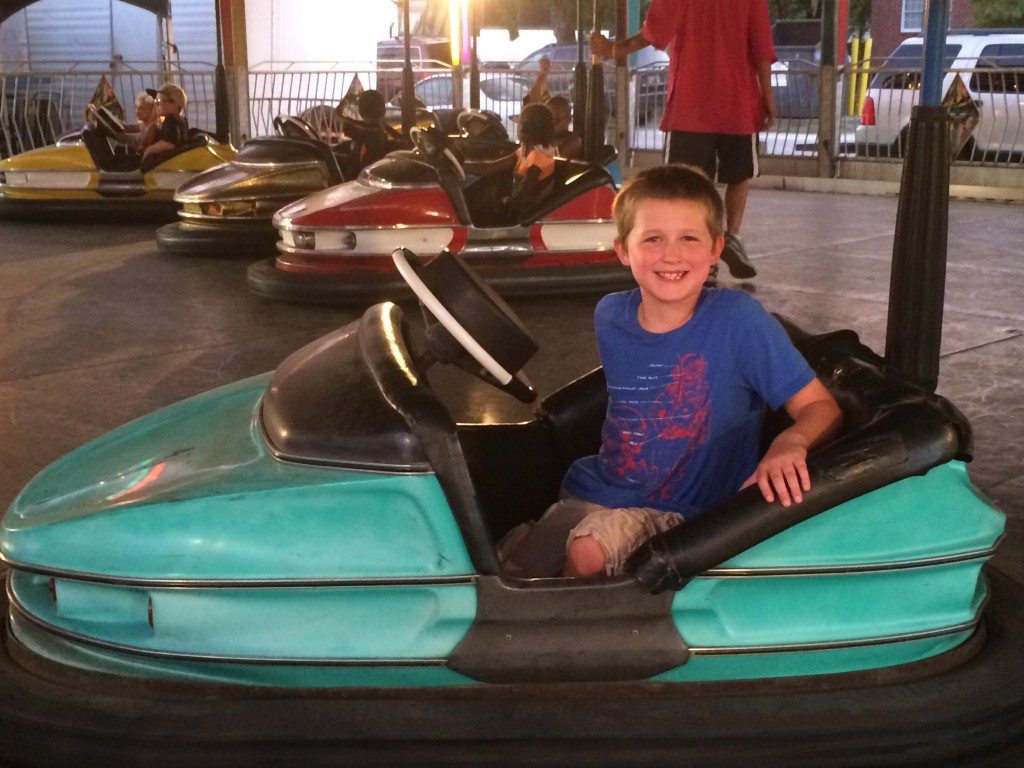 anna did go for the smaller, enclosed in a cage version of the ferris wheel.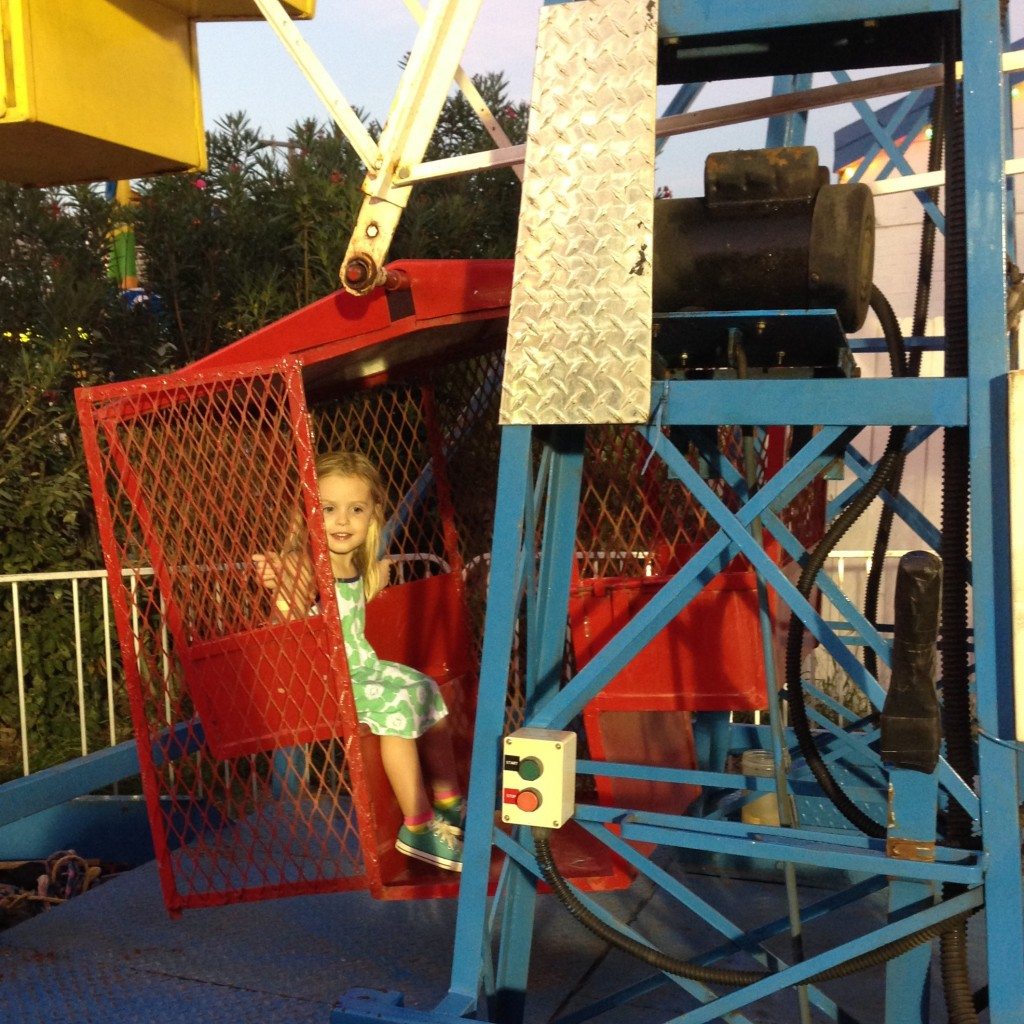 ike and the dragon (or alligator?) rollercoaster.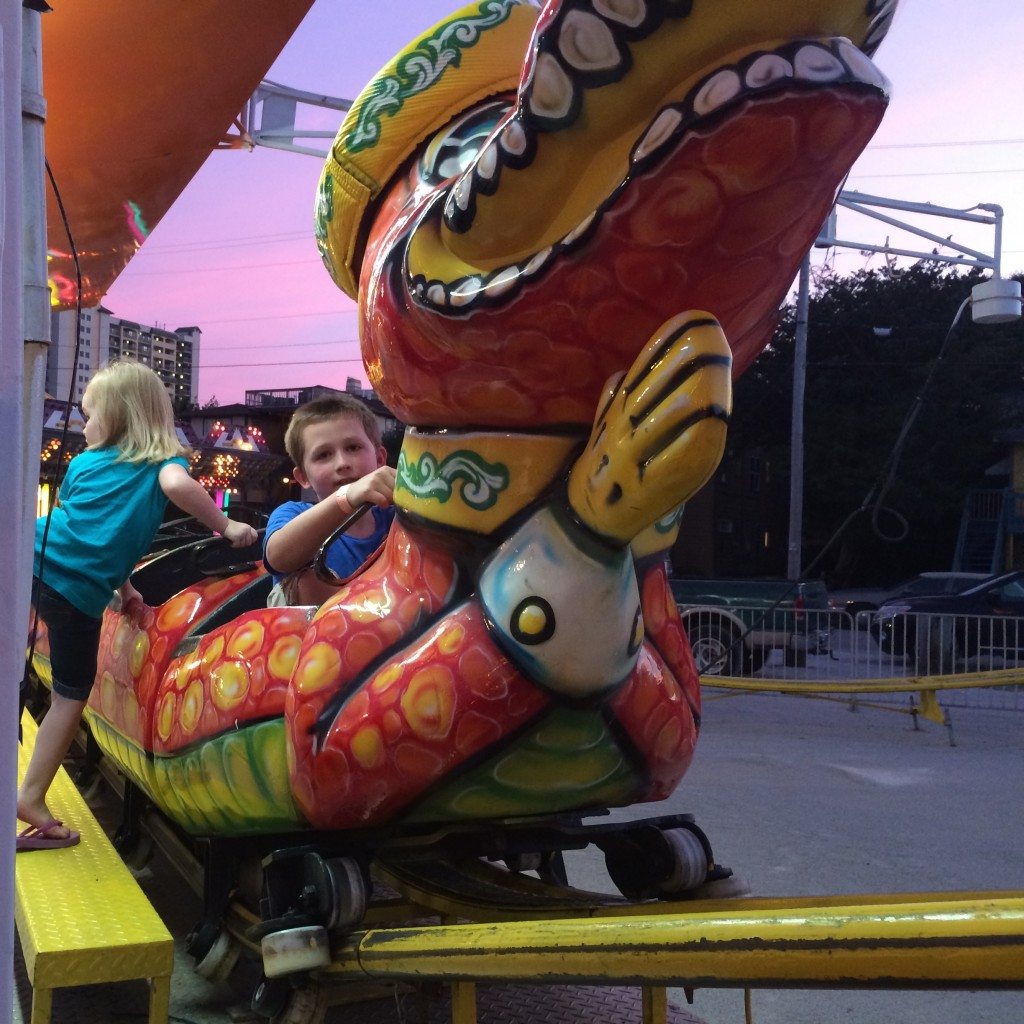 isaac and anna both on the dragongator rollercoaster.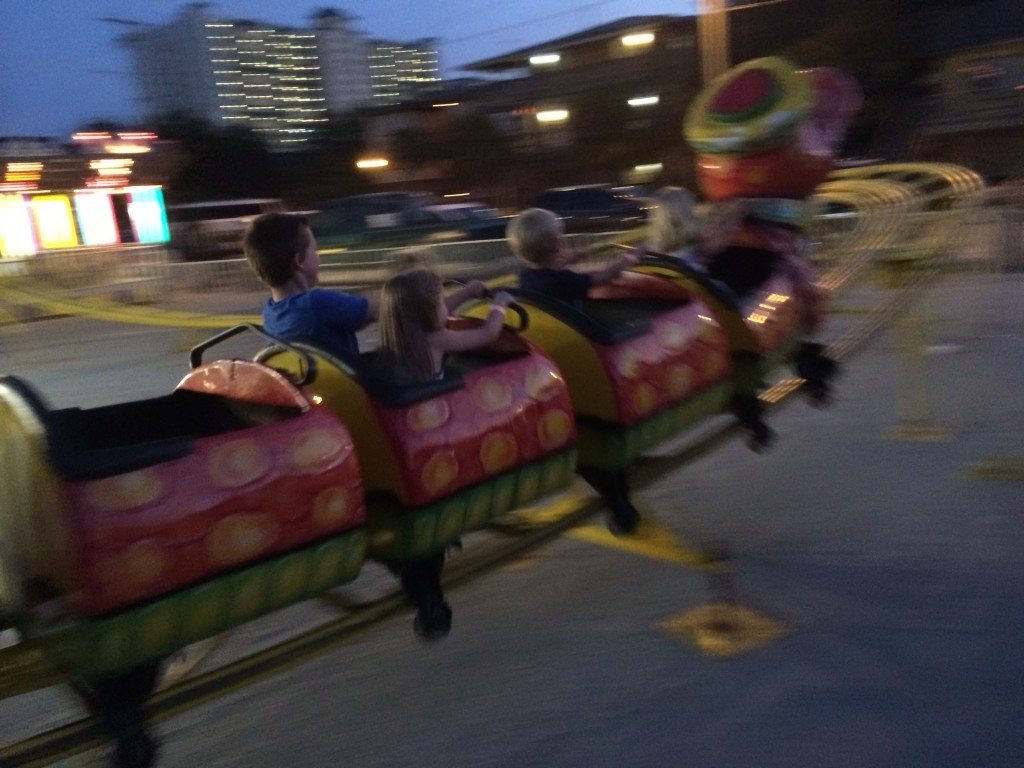 night shot of the ferris wheel. i can't help myself.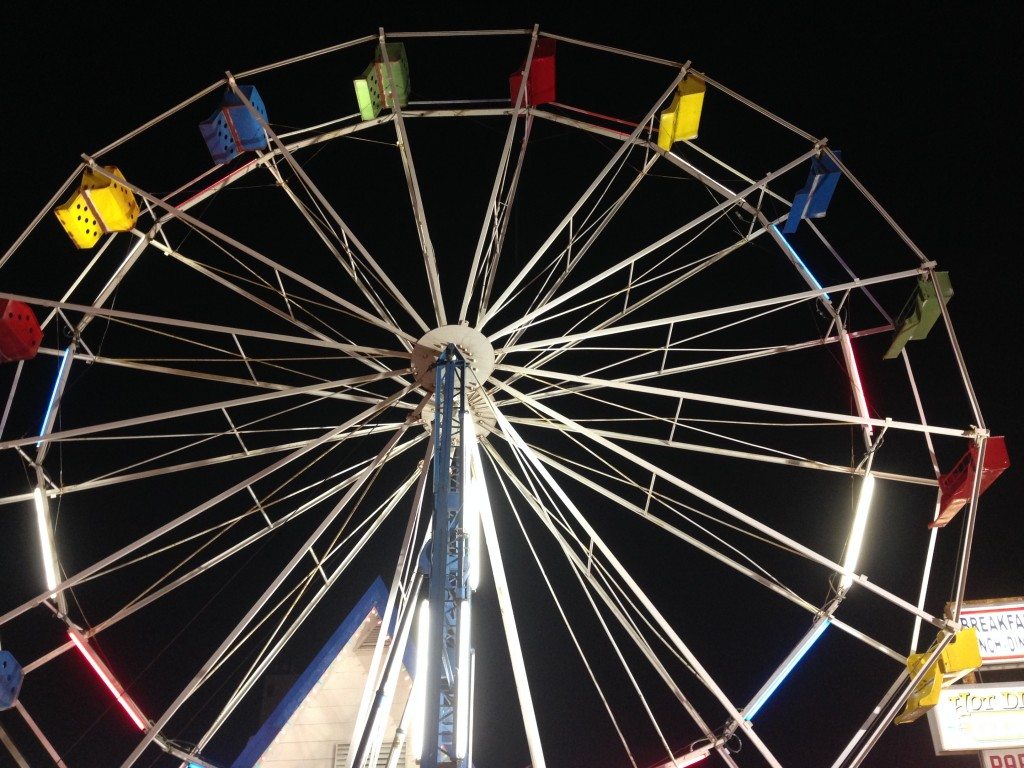 anna had a rough time towards the end. she wanted to do one of the little (rickety) fun houses. isaac took off ahead and she tried to take off just as fast. and then this happened…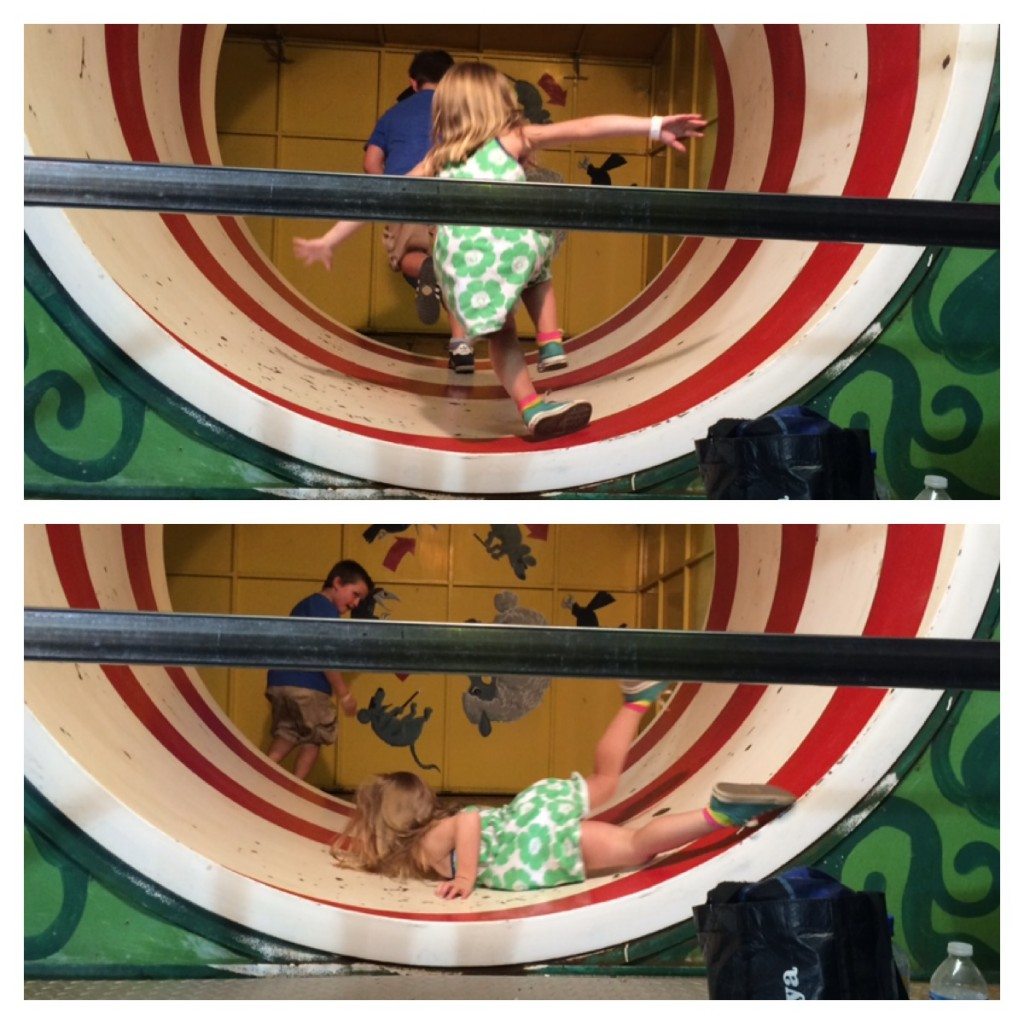 but she hopped up and dusted herself off and gave it another go (with the help of the ride attendant). there was also some mayhem at the giant slide. isaac didn't want to go. but she grabbed a burlap sack and trudged up to the top (even though she might have been just a little shy of the height requirement… the ride attendant really didn't seem to care about rules schmools).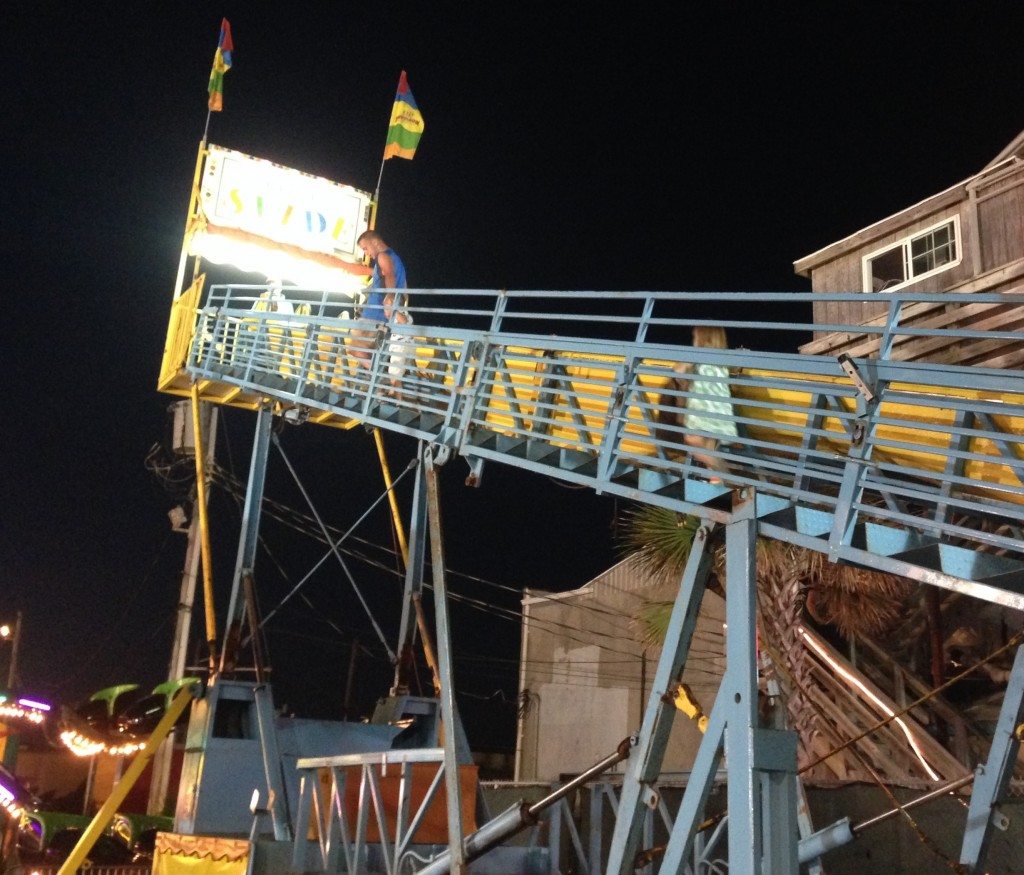 on the way down, she somehow managed to flip over onto her stomach. she then stopped herself. and everyone started heading toward her to help, but she resituated and resumed her ride. at the bottom, we pointed her to the gate and while we waited, we started talking to isaac and consoling a bored and cranky hazel. after a minute or two, i turned around and anna was standing in the same spot, crying. she didn't see the gate and was freaking out because she couldn't get back to us. :(. and it was so loud, that we didn't hear her. special thanks to all the parents of other kids who just stood there and did nothing. jerks. we got her out. dusted her off. and she went again. crazy kid.
anyhoooo. at this point, we'd all pretty much had it and we went home. only one more day!!