(i'm in a race to get the beach trip all blogged before the first day of school…)
i don't even know what day i'm on. tuesday, i think. because that's the day we went to pirates voyage.
but, we started out the day at the beach. obviously.
obligatory baby eating sand photo.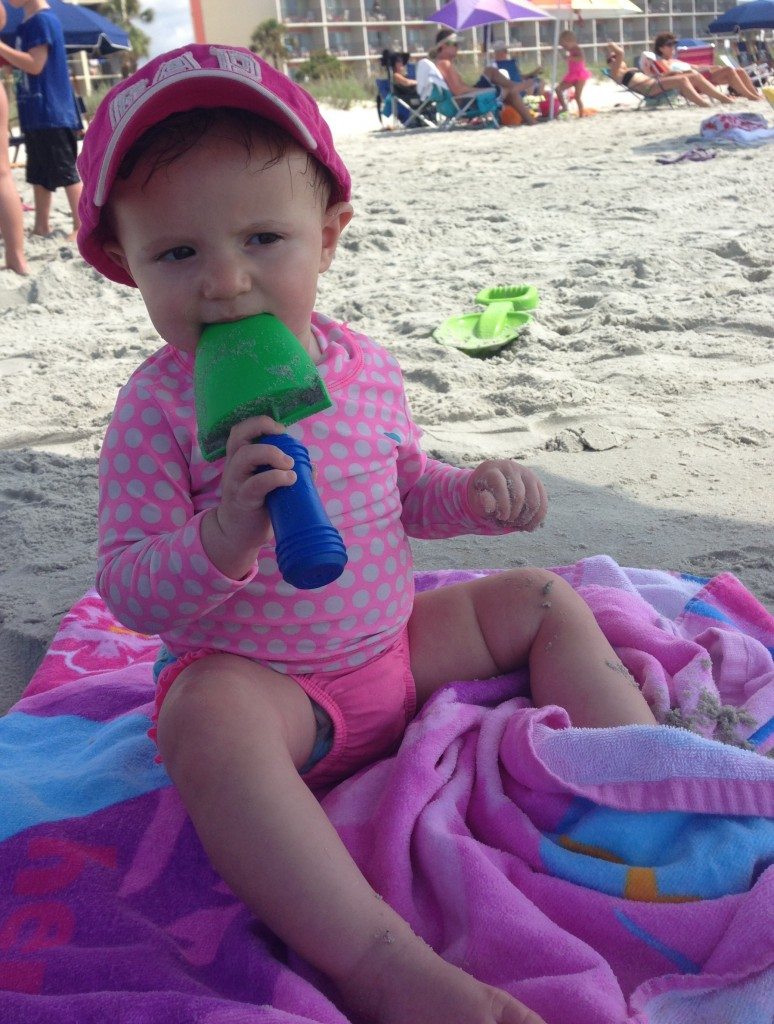 anna digging photo.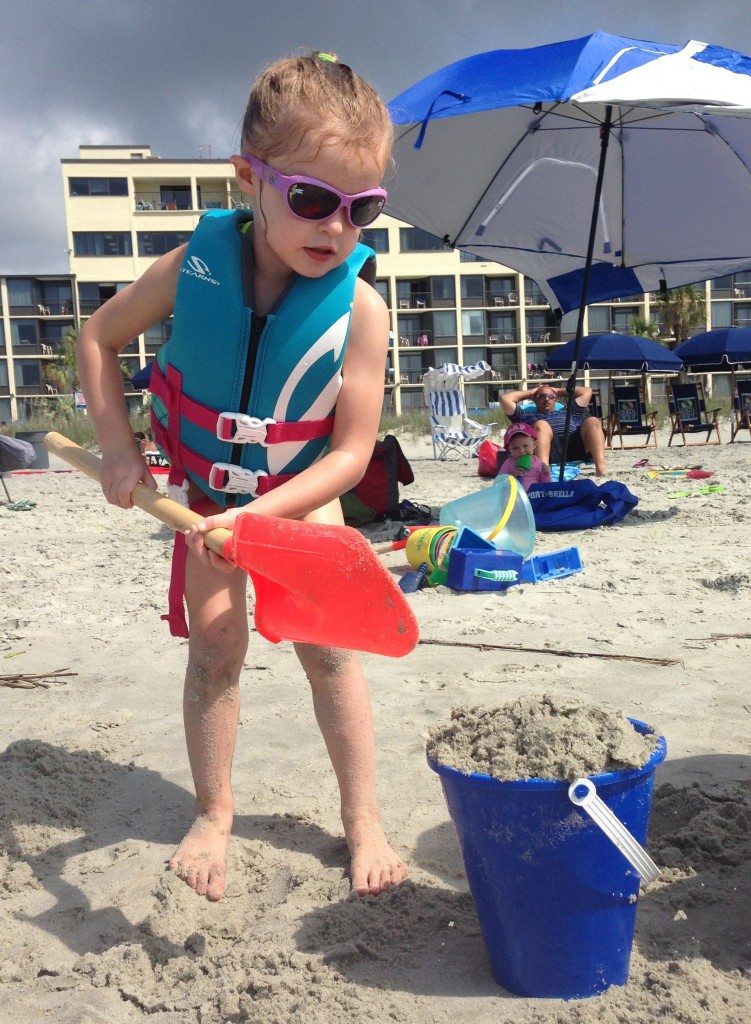 isaac made a friend. and even though he was a bit older, he didn't seem to mind hanging with ike.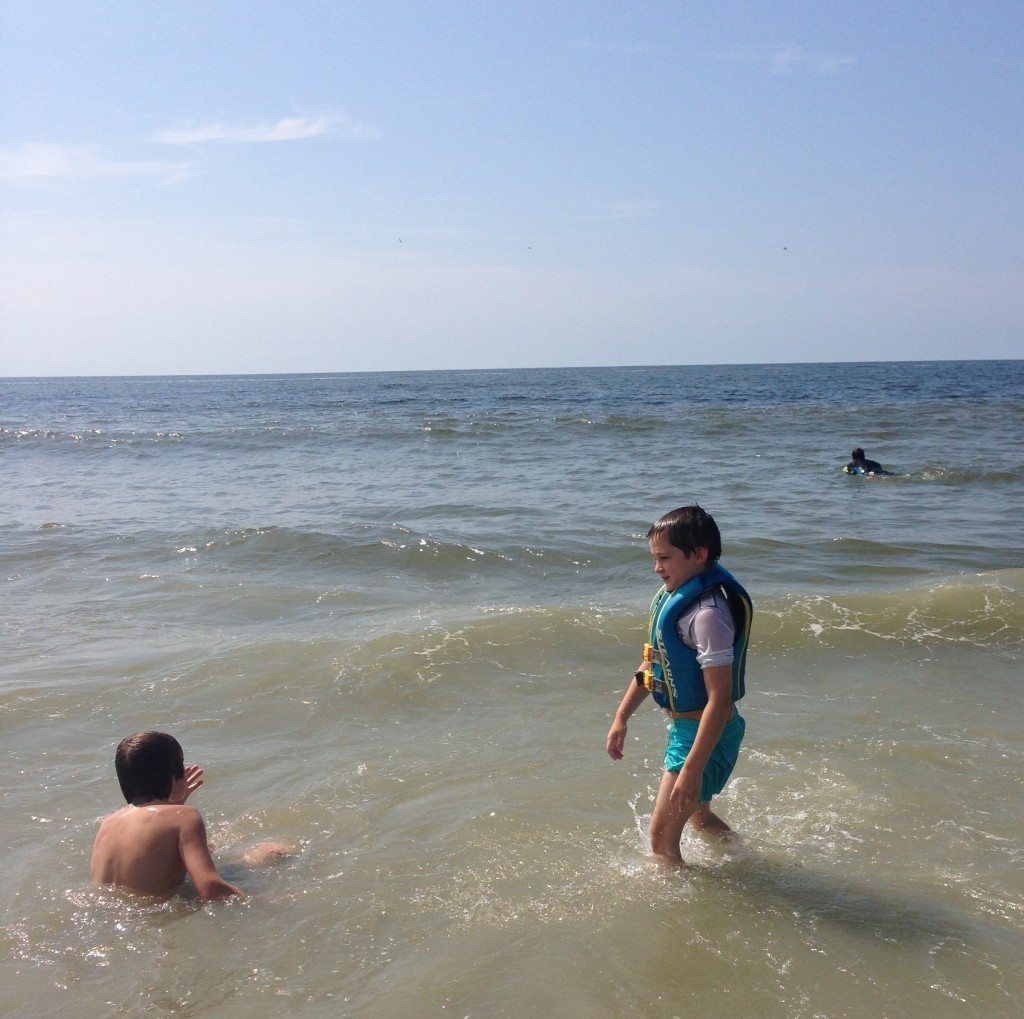 he was so excited. we ran into the same kiddo at the pool a few times and they played there too. (we had a less delightful beach friend experience later in the week).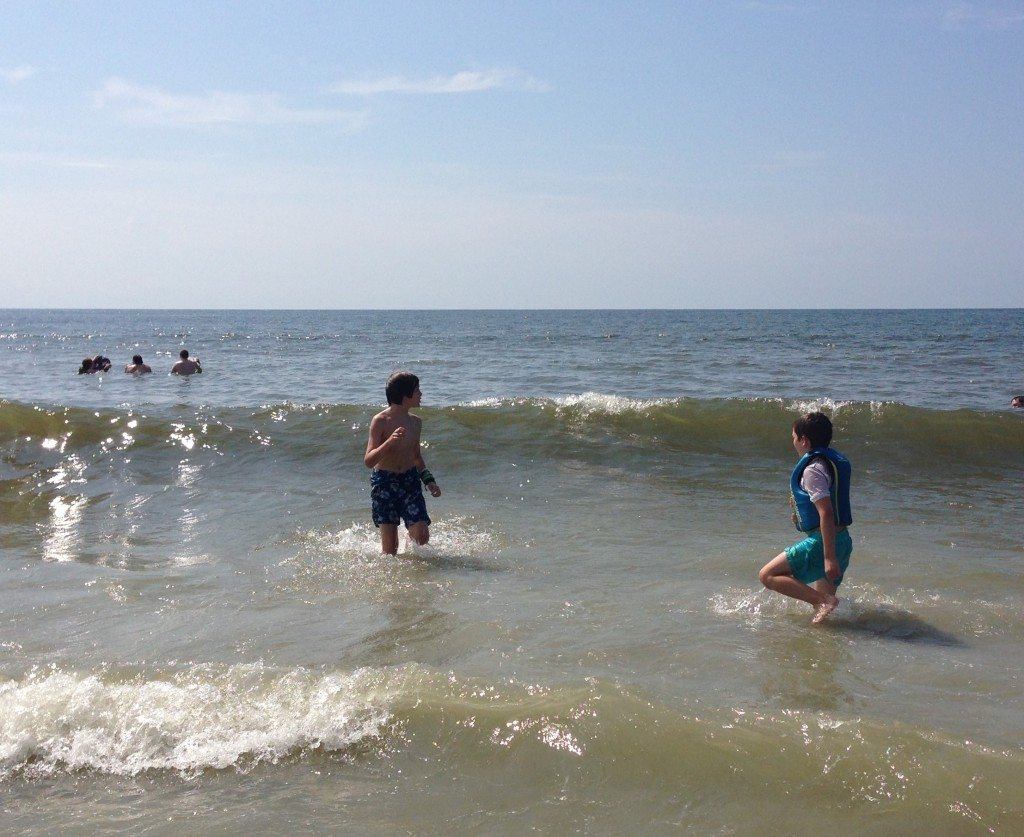 hazel and a giant bucket of water. and the world's best cheesy smile.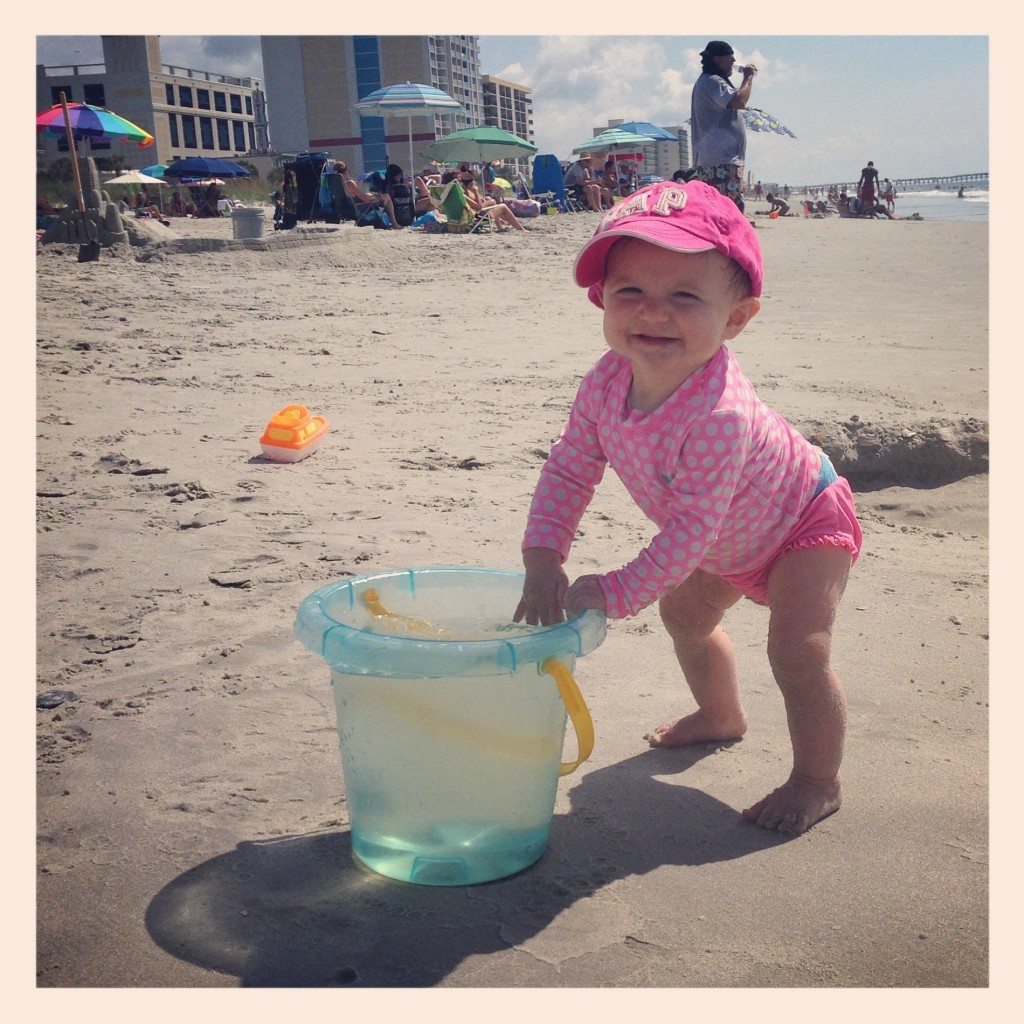 the title of this pic on instagram was "anna builds castles and hazel eats them." and that's pretty much what went down.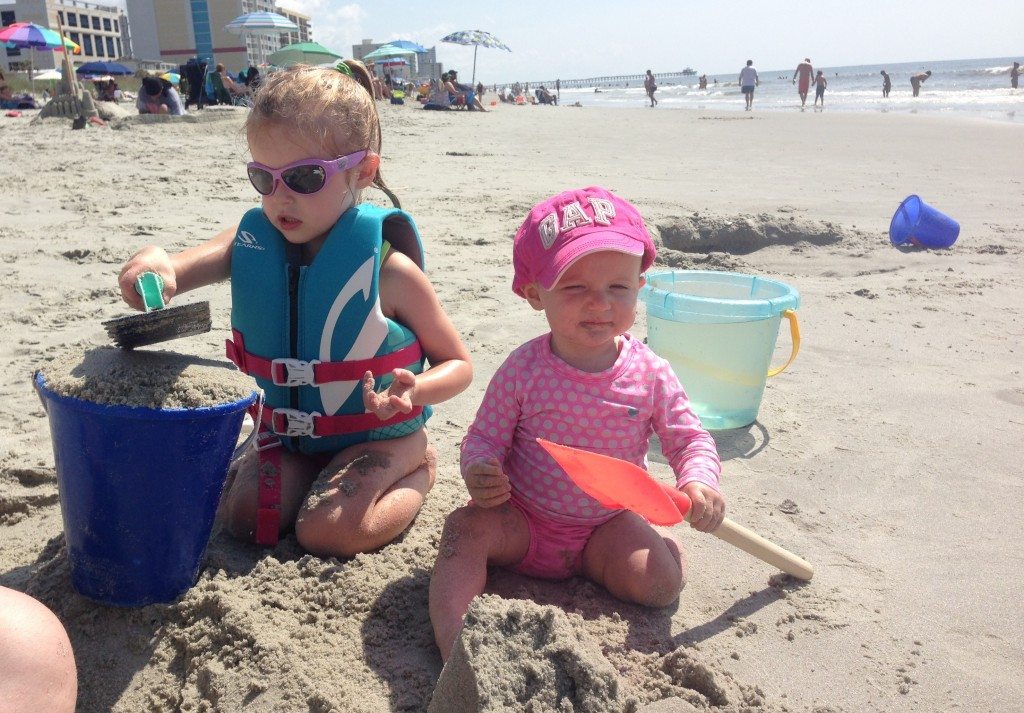 derek dug hazel her own little pool.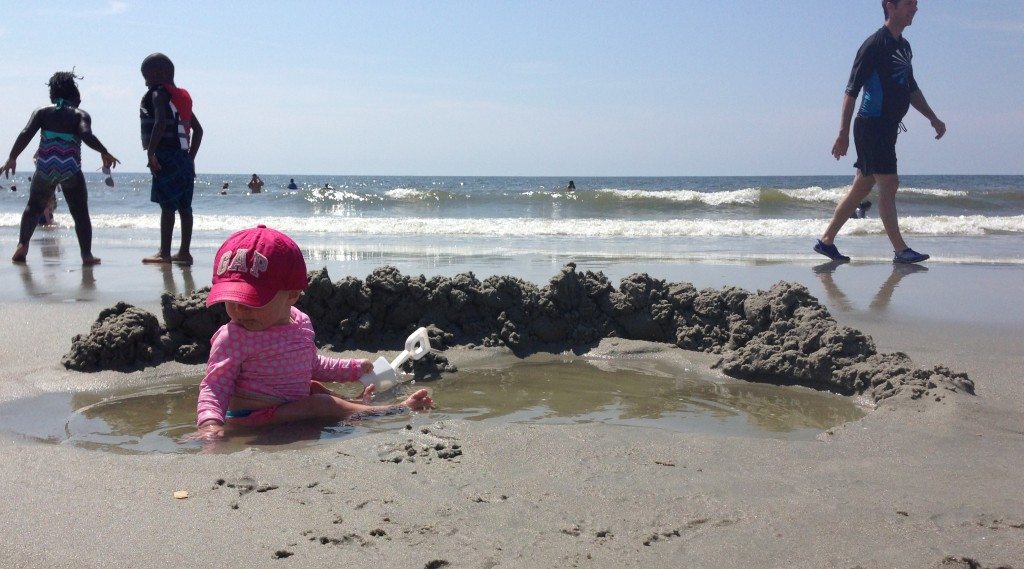 but she wasn't interested and headed off to explore.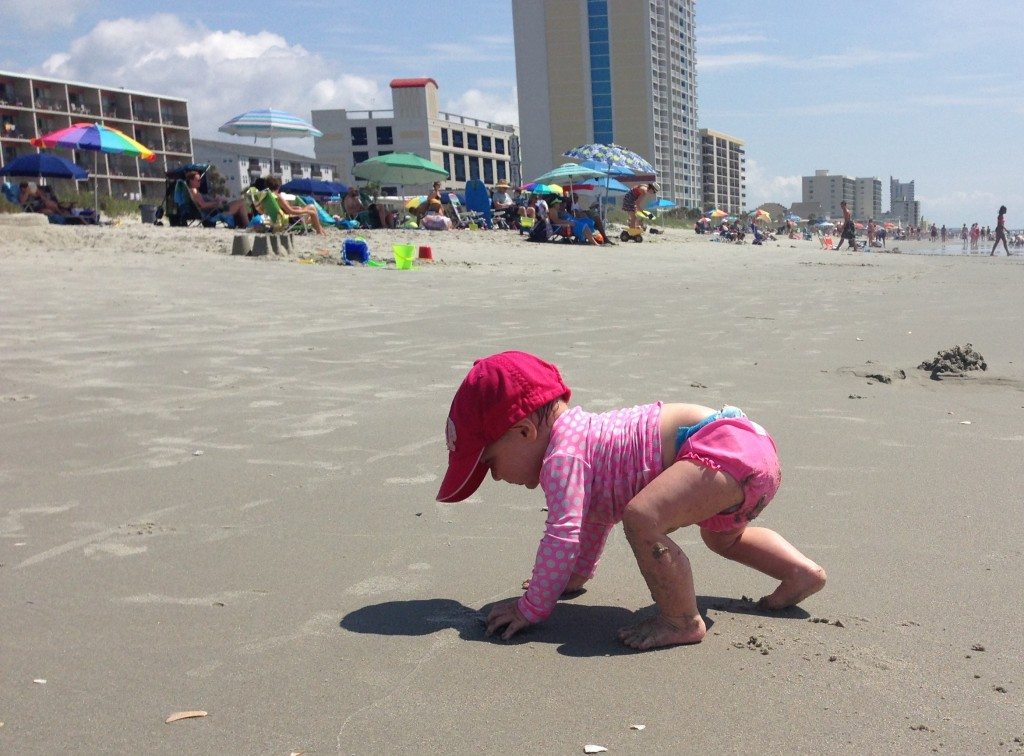 we had a short morning at the beach, so we could rest up for our big evening at pirates voyage!! it was just me and the two older kids. we figured there was no sense paying for another adult ticket just so someone could hold hazel.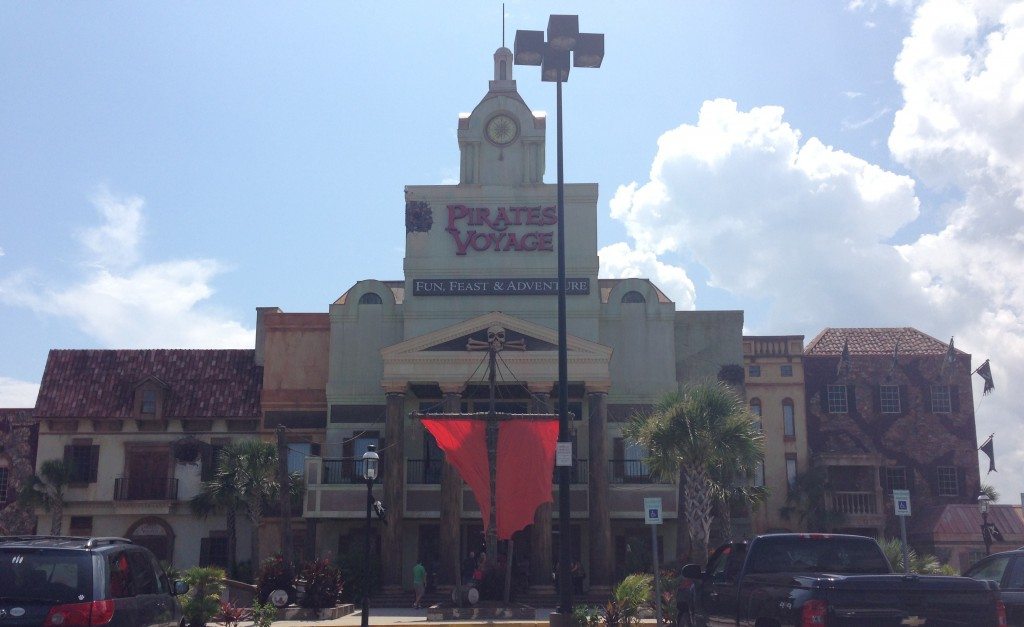 i tried to get a good pic of us. selfie style.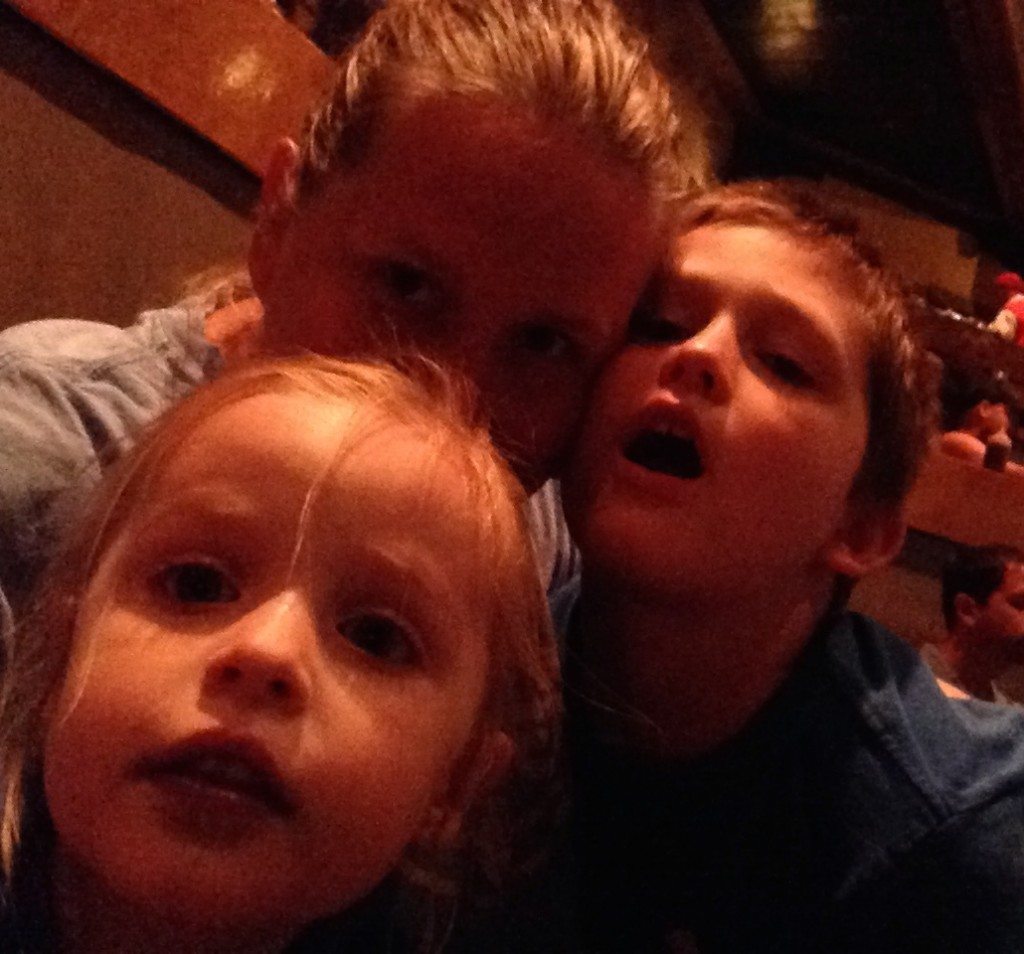 and then i attempted to capture just the two knuckleheads. to no avail. they were goofy. and uncooperative. and the light was bad.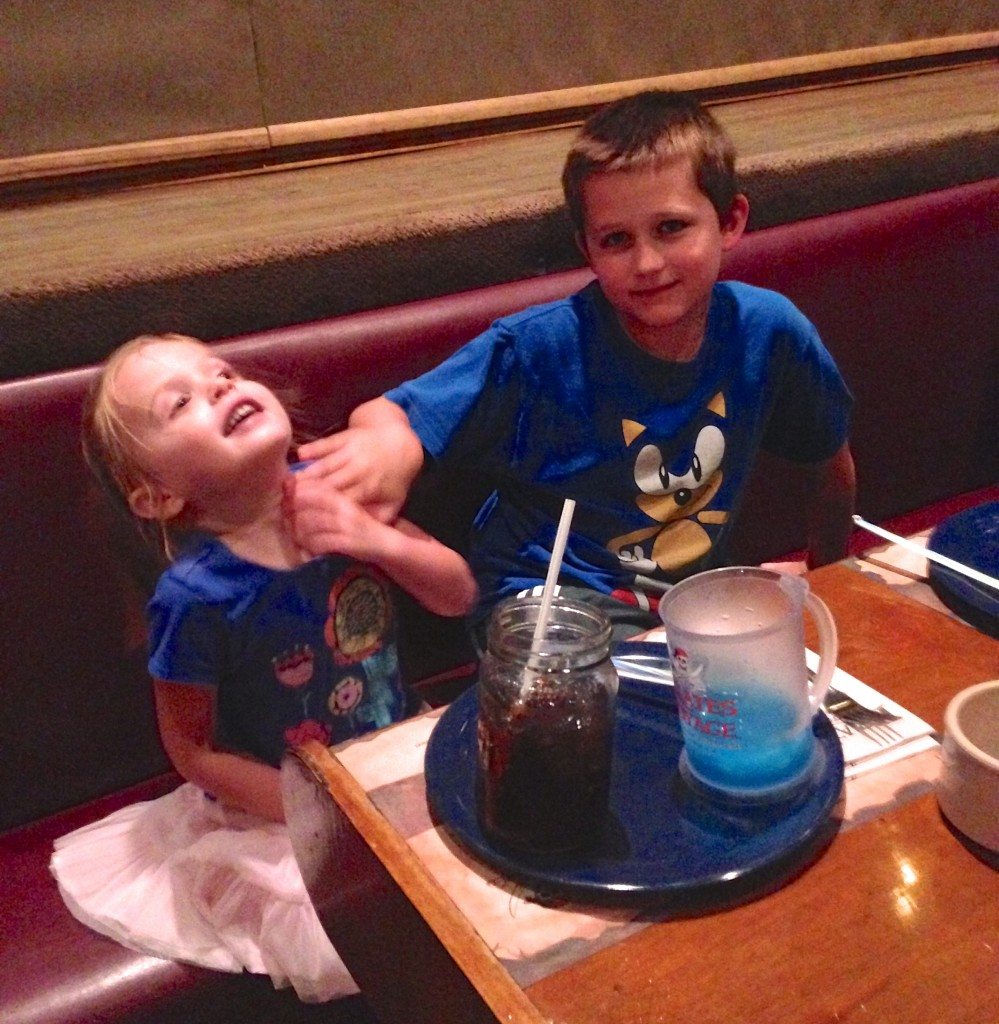 the show. if you look carefully, you'll see a sea lion balancing on one fin. crazy.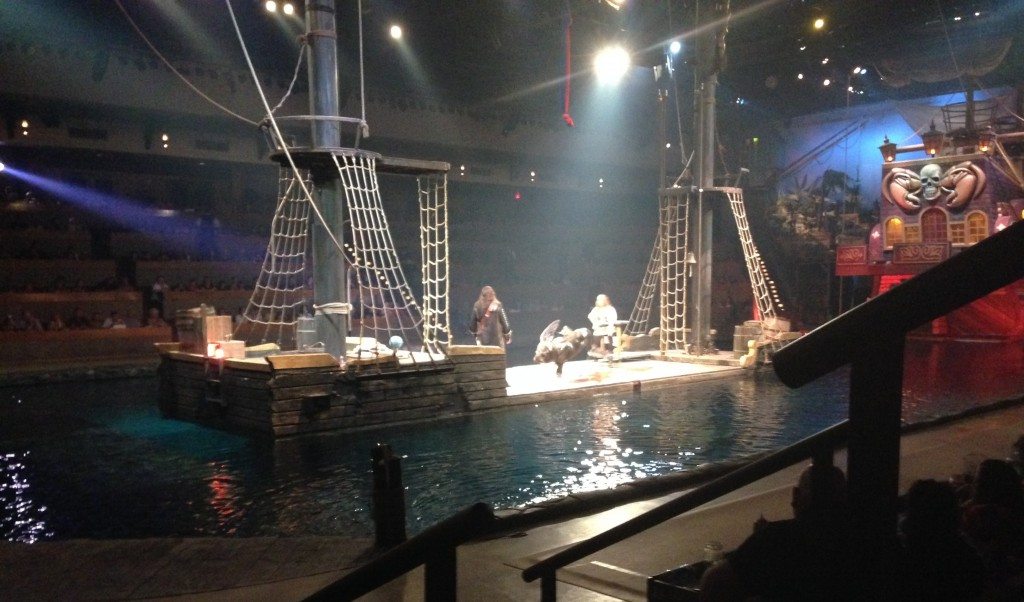 i didn't get many good pics inside. the light was bad. i was overwhelmed with helping the kids with their food. watching. wiping hands and faces. consoling scared kids. etc. and so on.
but we did score some pirate swords, and almost managed a decent pic outside.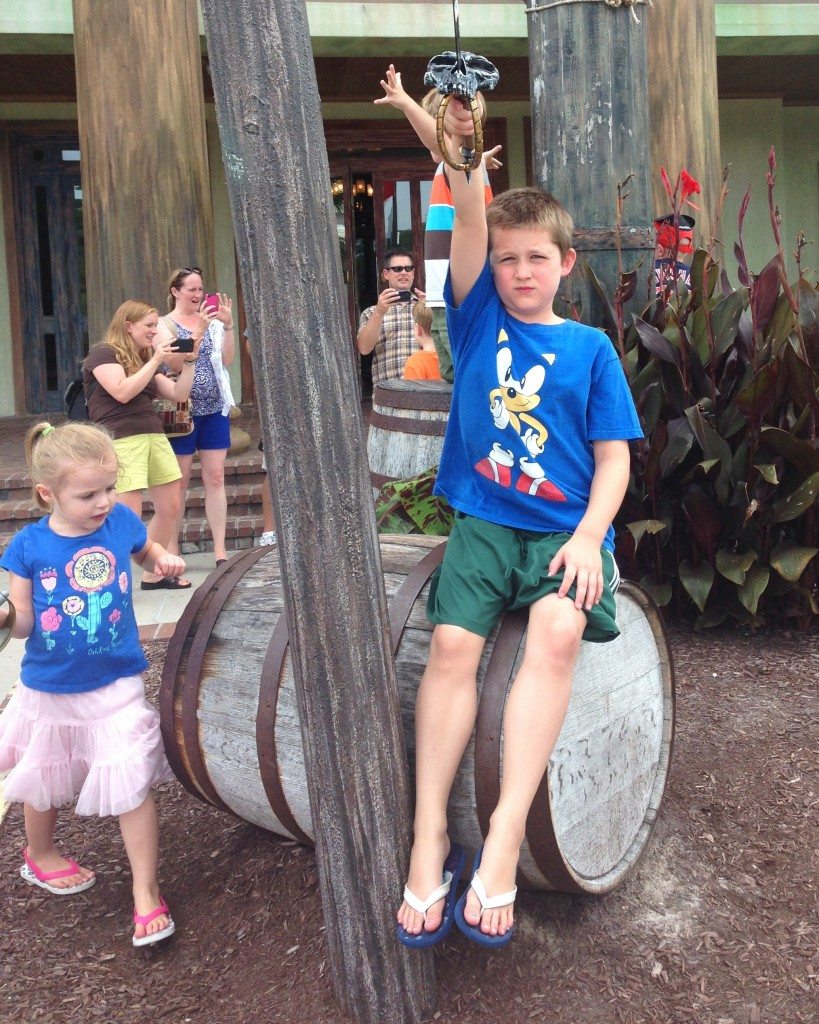 it was pretty fun. it would have been nice to have had derek there. i think hazel could have managed. maybe next year…
the end.