our first halloween with three kiddos. well, three kiddos in the outside world. last year, i got to drag my fat, pregnant butt around the neighborhood. this year, i was just fat. ha.
anyhooooo…
we had dinner at five. got dressed and ready. and then acted like crazy people until it was socially acceptable to begin asking people for candy.
isaac chose the red power ranger. (actually, he deferred to my judgement, when i went to costco to search for costumes for him and hazel. i was between captain america and the power ranger. anna assured me that he would like power rangers better, and she was right.) anna made a last minute switch from princess elsa to princess anna, "because my hair isn't the right color for elsa"… i was actually glad, because there were approximately 30 elsas roaming our neighborhood. we never saw another anna.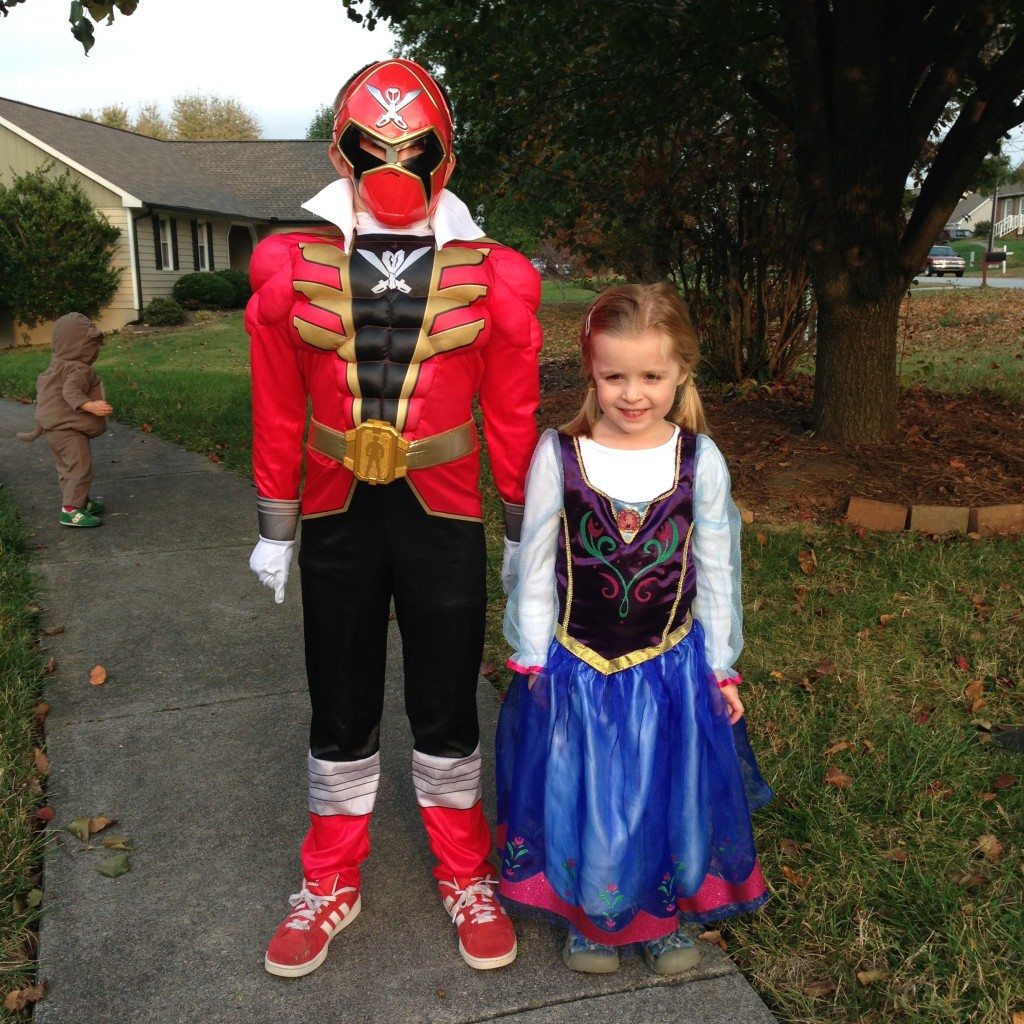 hazel was a monkey. it suits her personality. the tail was the best.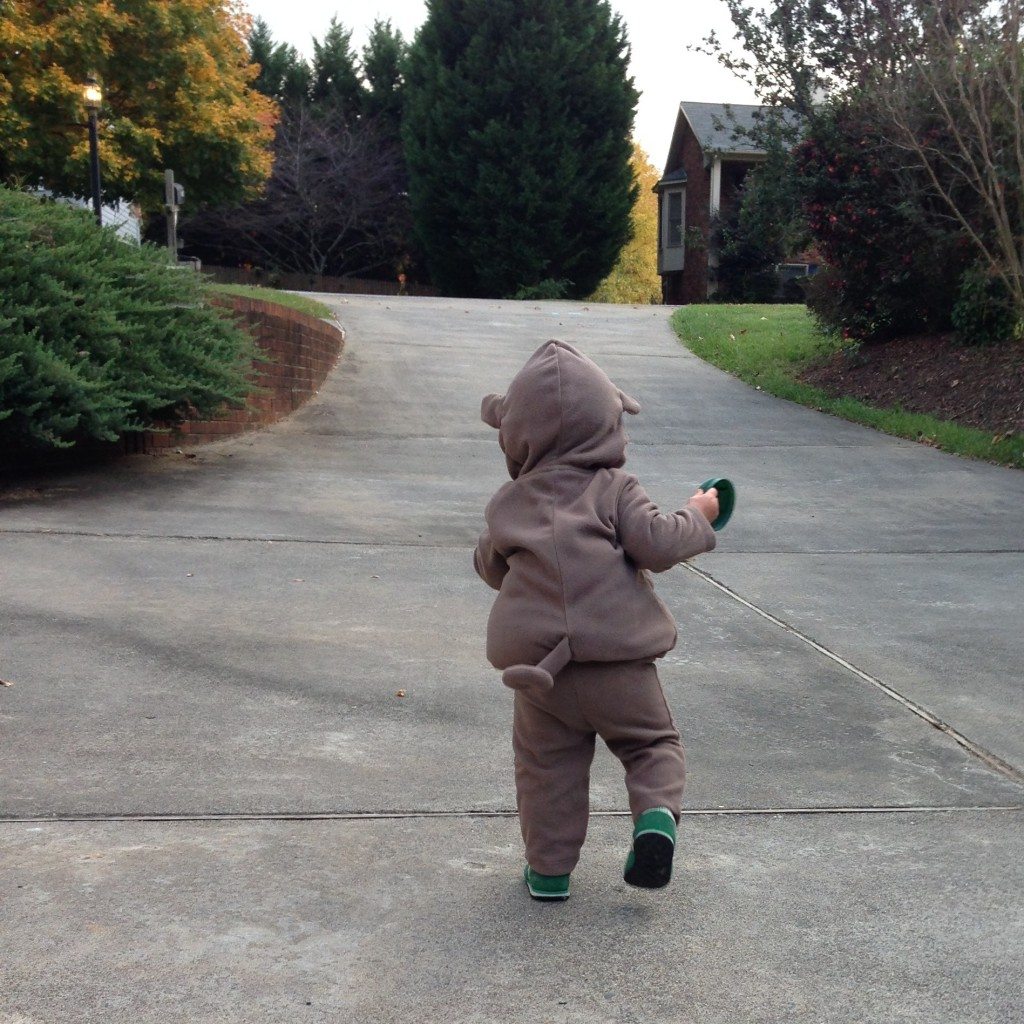 my pretty princess.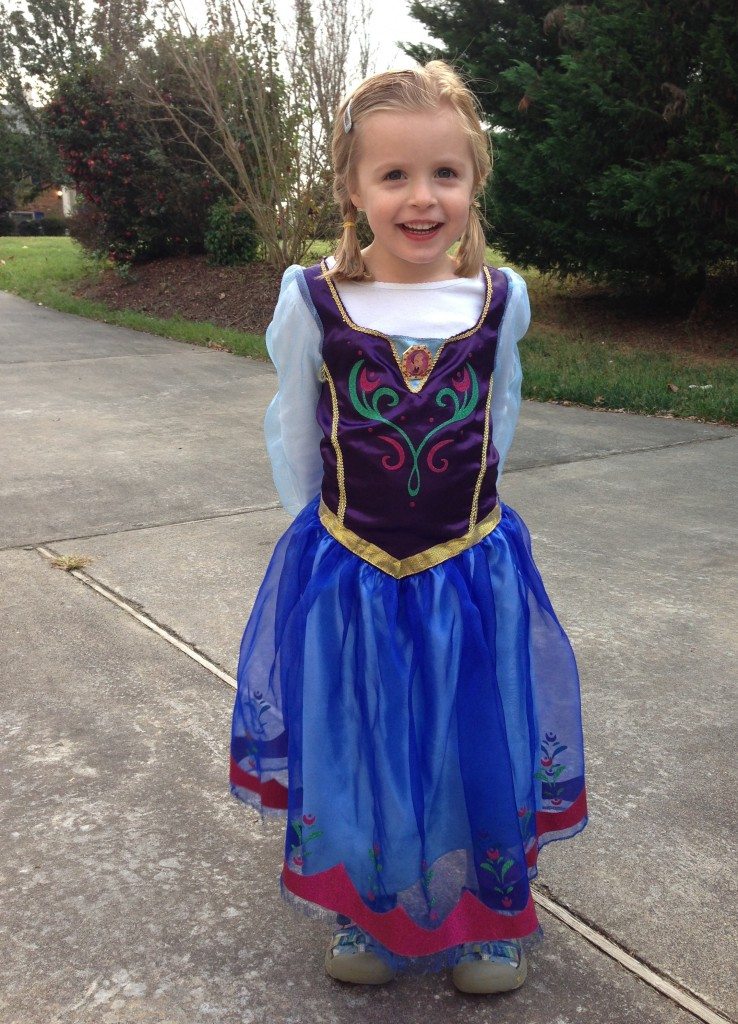 demonstrating the twirl.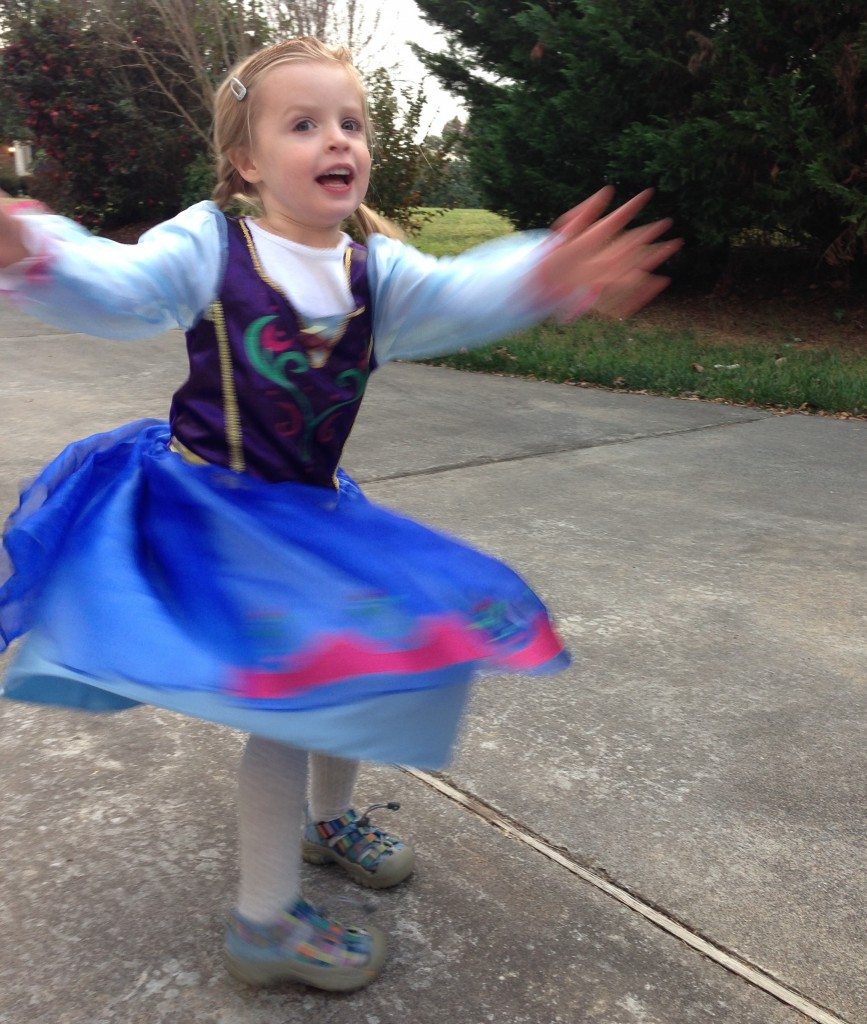 isaac is the world's best big brother to hazel. anna would likely disagree.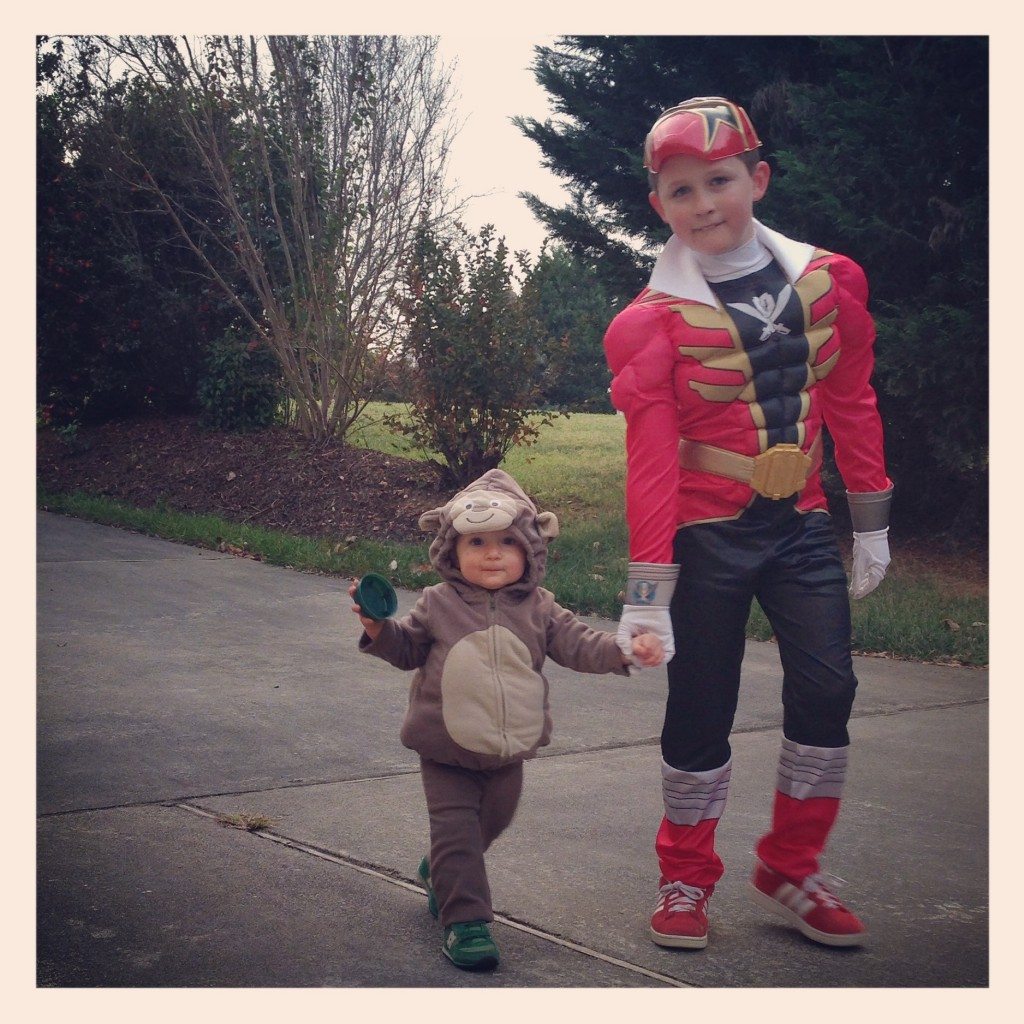 all the lid kids. ready to go.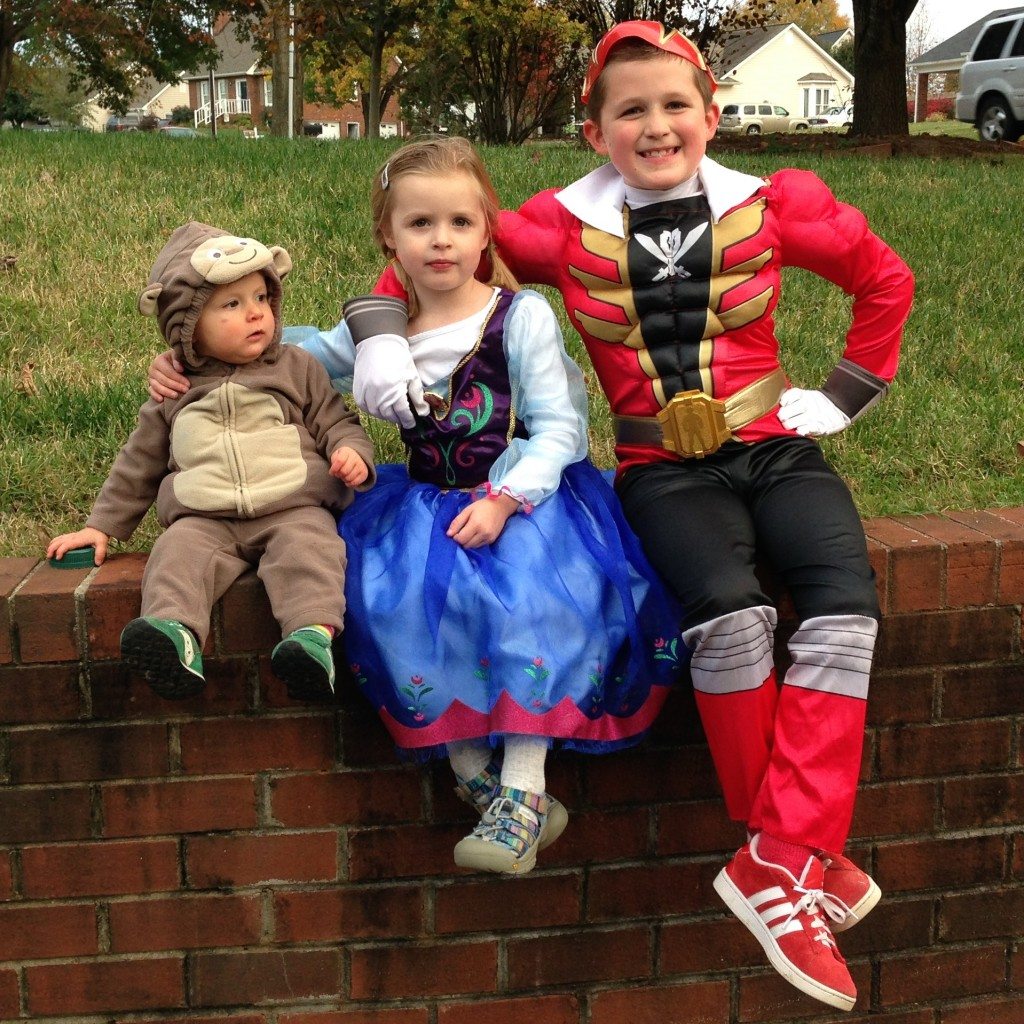 the instagram version.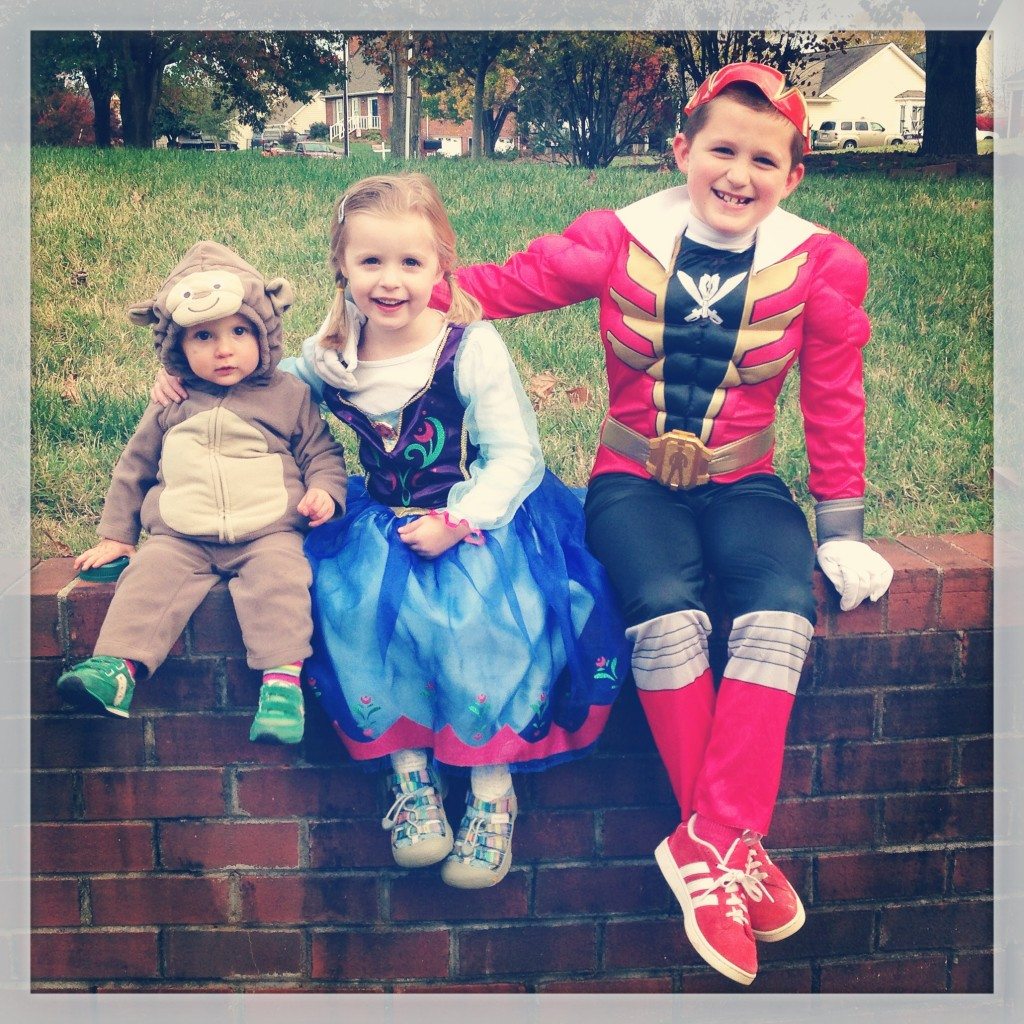 goofy princess anna.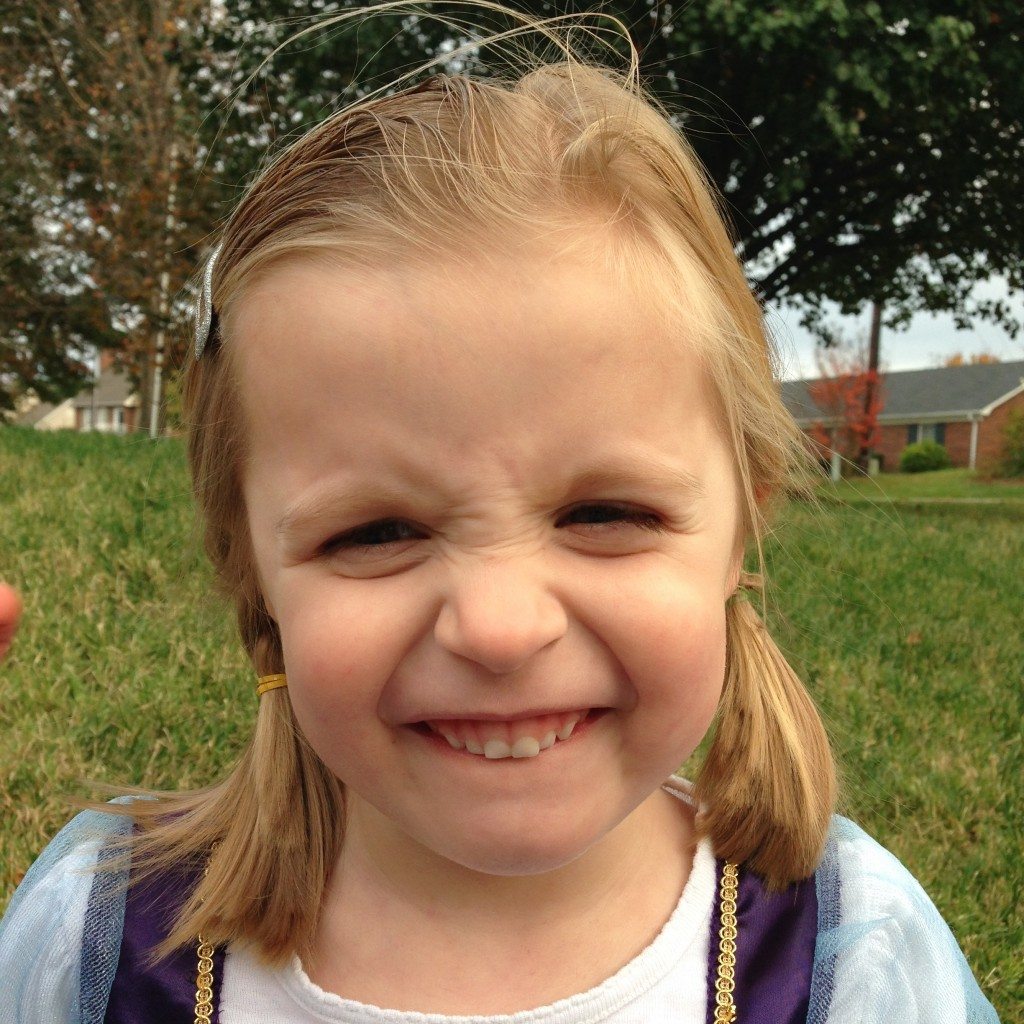 the world's cutest monkey. seriously. but i'm biased.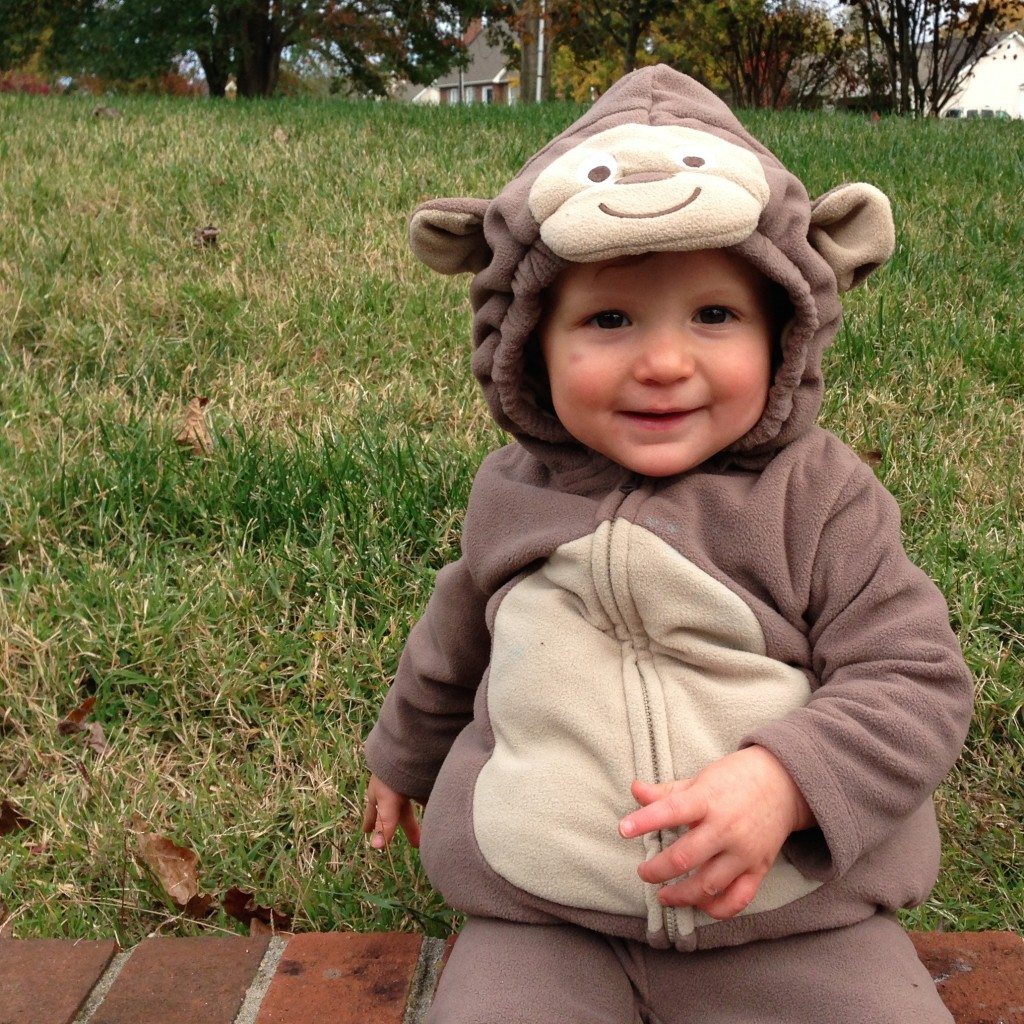 some of the houses in our neighborhood went all out. i wish i took more pics. but, i took this.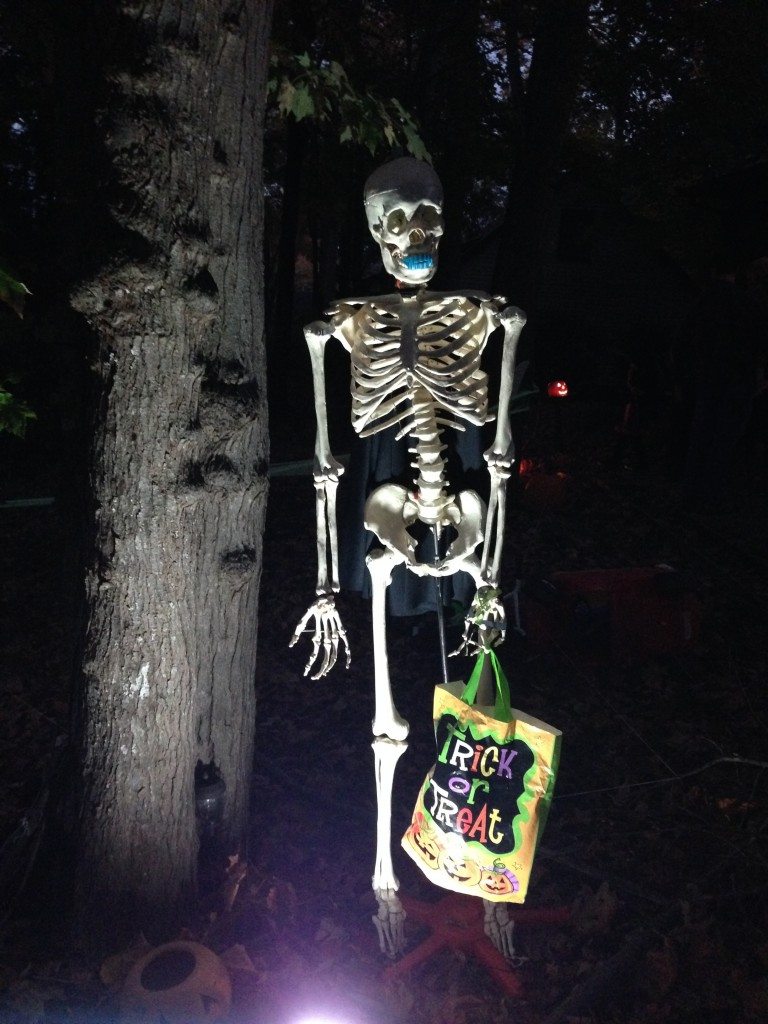 trick or treat action shot. hazel tried to steal a pumpkin.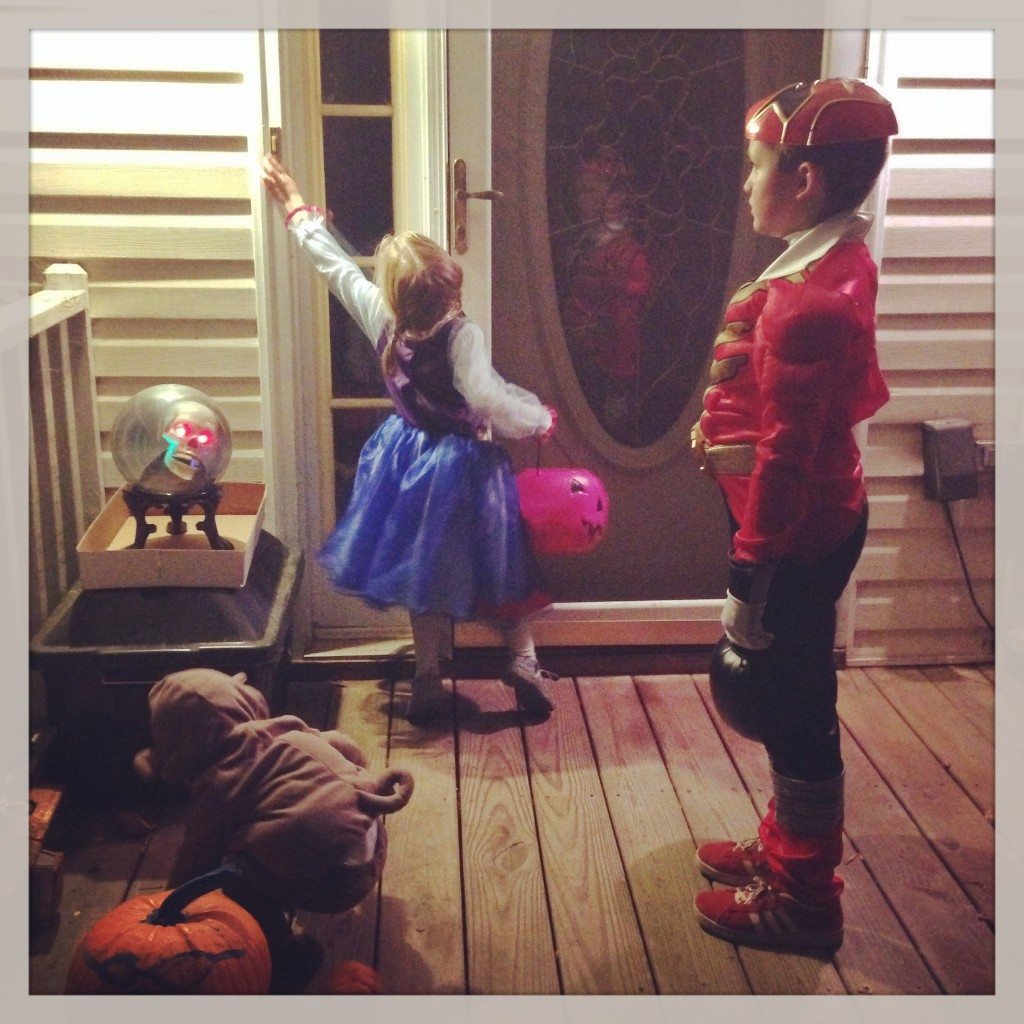 initially, i took anna and hazel out. isaac wanted to hand out candy. that got boring so derek brought him to us. we walked and walked and walked and then called him to pick us up. i don't know why it took me so many years to figure out this plan and avoid the horrible, end-of-night, whining, tired-of-walking kiddos.
they came home. we watched great pumpkin. ate massive amounts of candy. and crashed. all sticky and gross.
now. onto christmas!!! (just kidding).