last weekend, we made a semi-spontaneous trip to the mountains for a little family getaway.
we started it out by turning hazel's seat around. she's a few days shy of one, but not if you count from her due date. actually, i think the law might be two years old now. which is ridiculous. anyhooo… breaking the law or not, she was totally totally happy to be facing forward. and towards the dvd screen.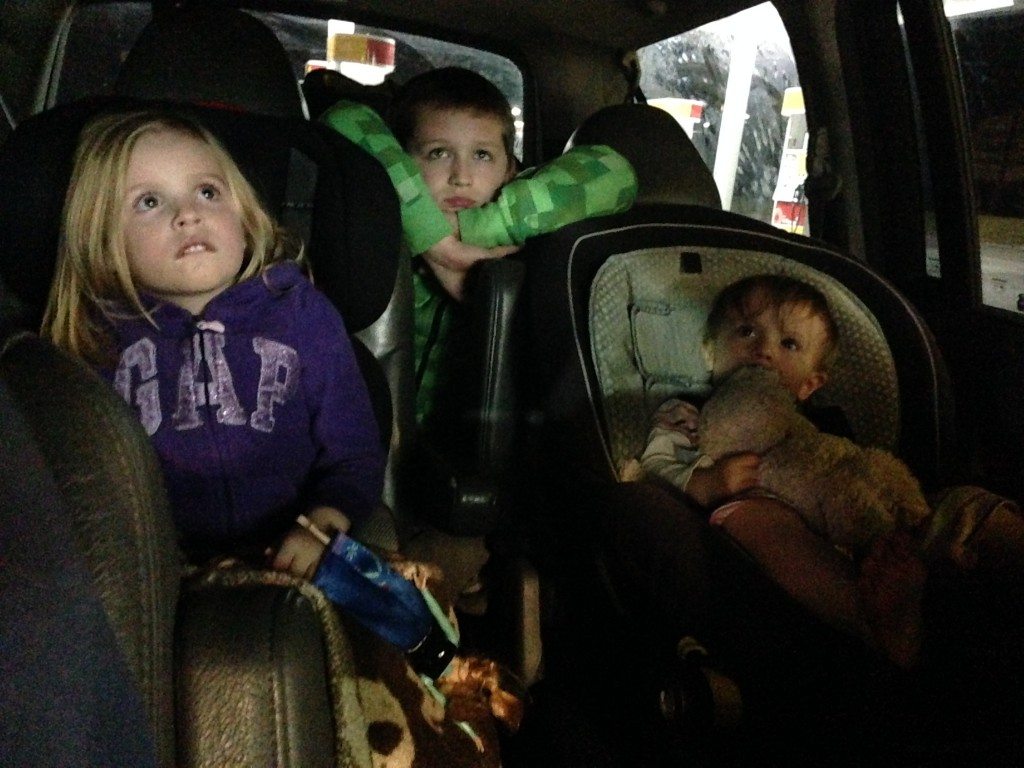 once we settled in, i set up shop on my sewing machine and made a practice pair of pajama bottoms for ike. i had a goal of making a matching set for all of the kiddos by weekend's end. the test pair was to see if the size 8 in the pattern would work for him. they did. and he loved them.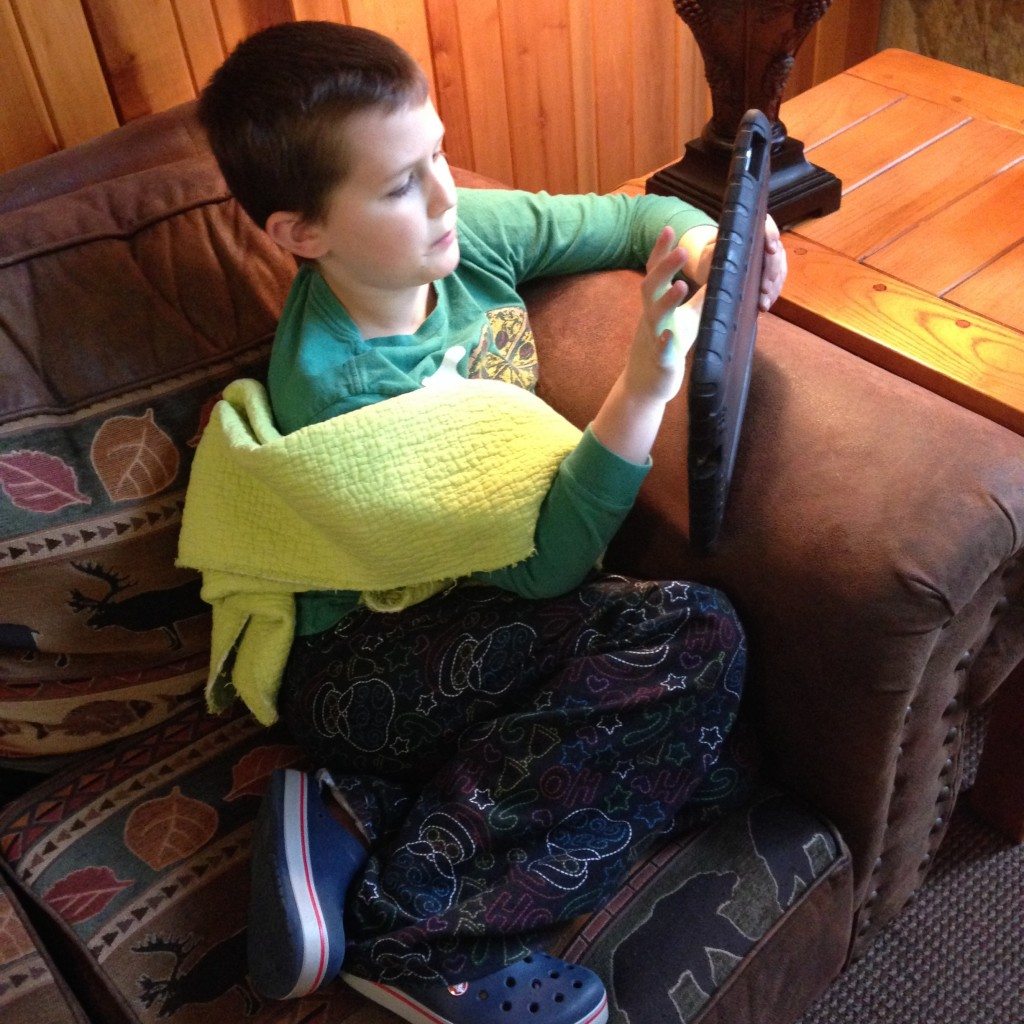 on friday, we set out to do some gem mining. this giant geode was in the front lobby area of the gem mining place. crazy.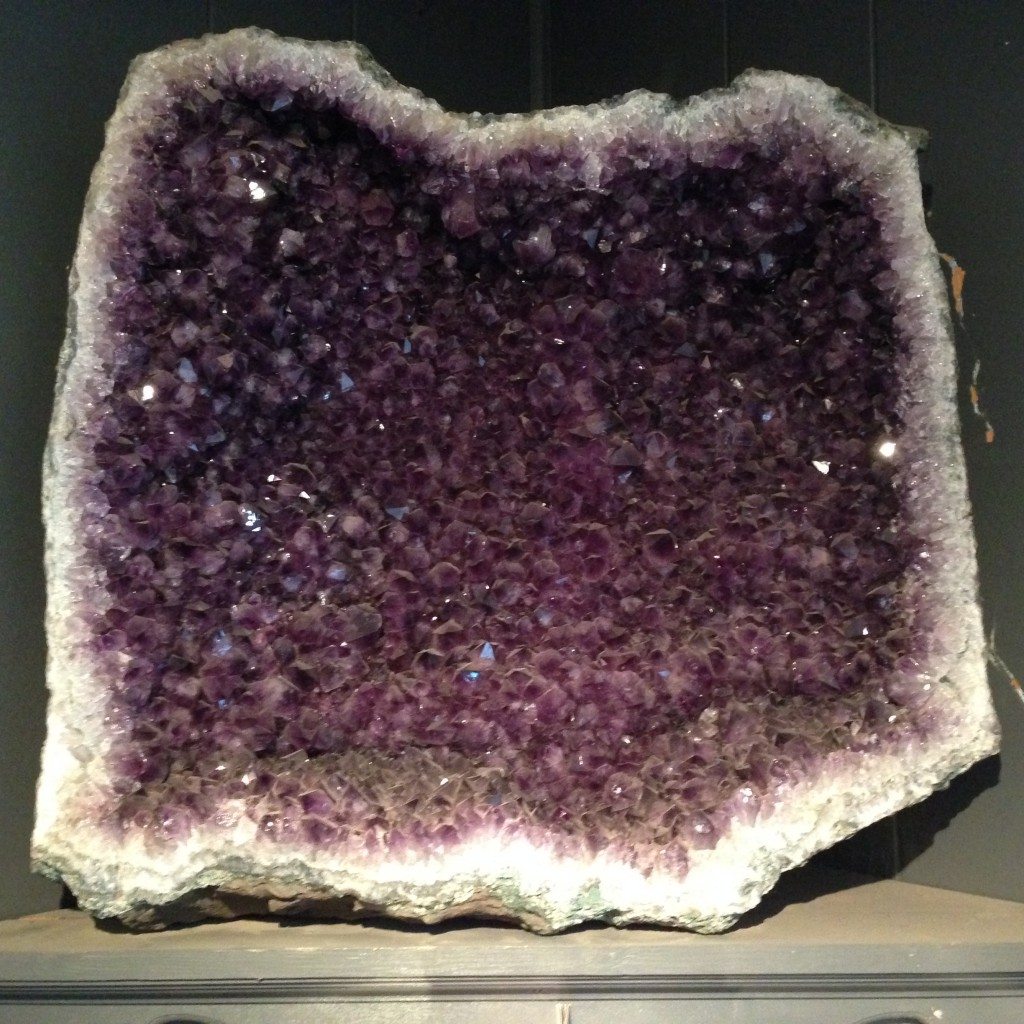 i was pleasantly surprised with the kids' interest and attention span for this activity. anna LOVED picking out the beautiful gems. 🙂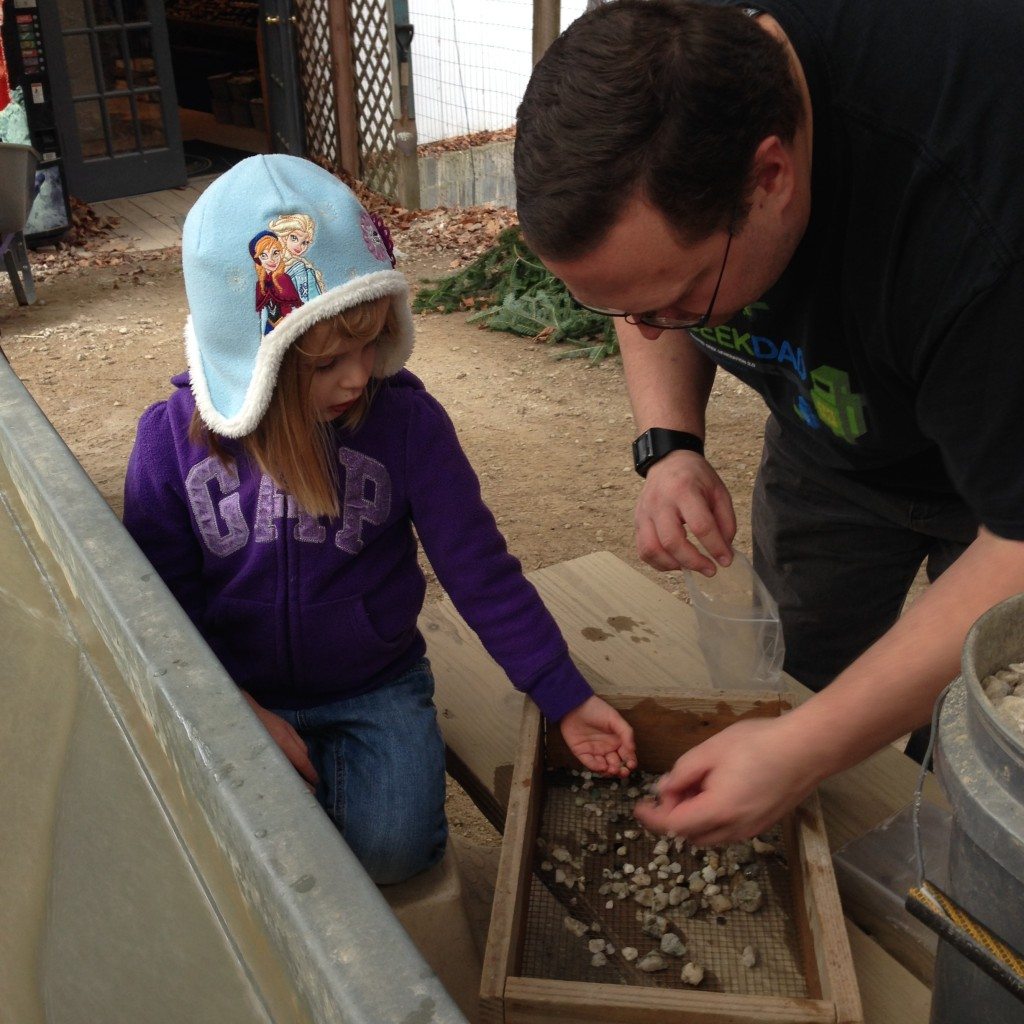 isaac worked (mostly) entirely on his own. and was soaking wet at the end. 🙂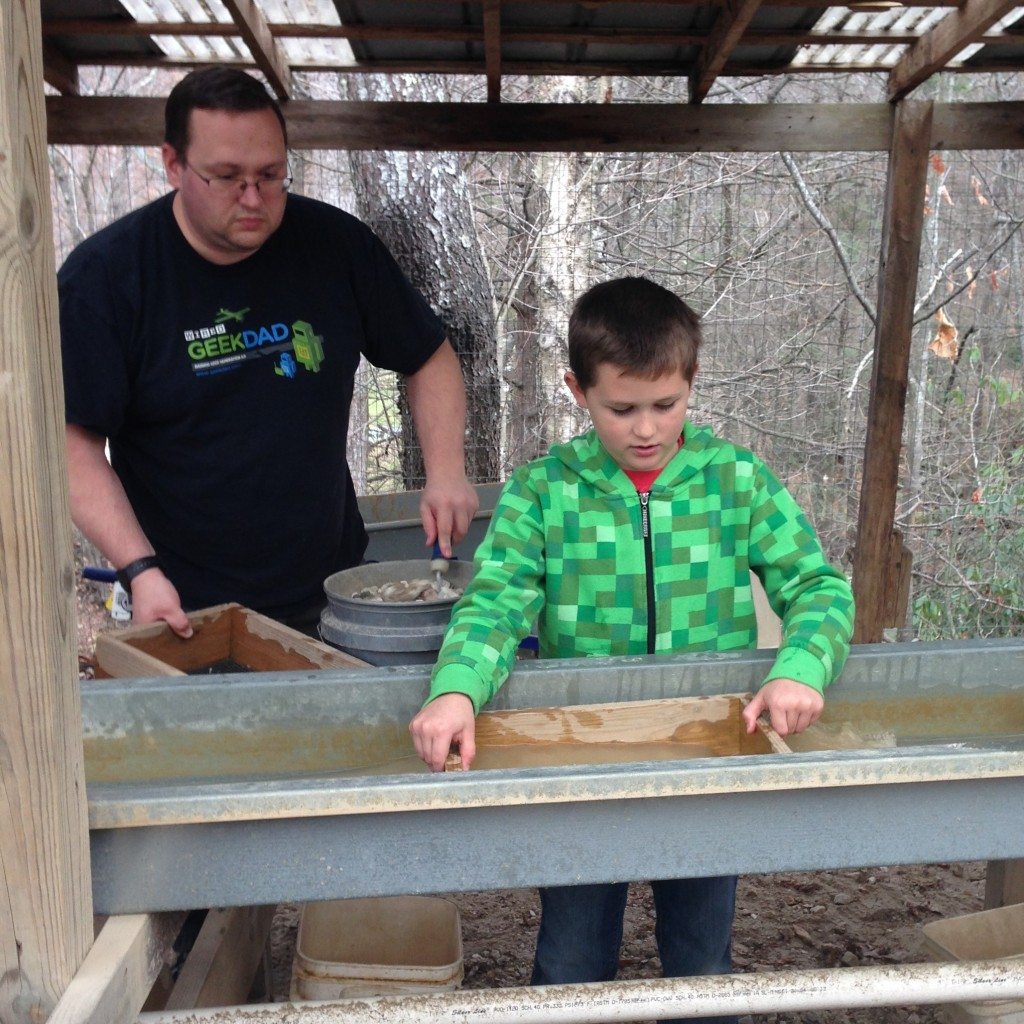 hard at work…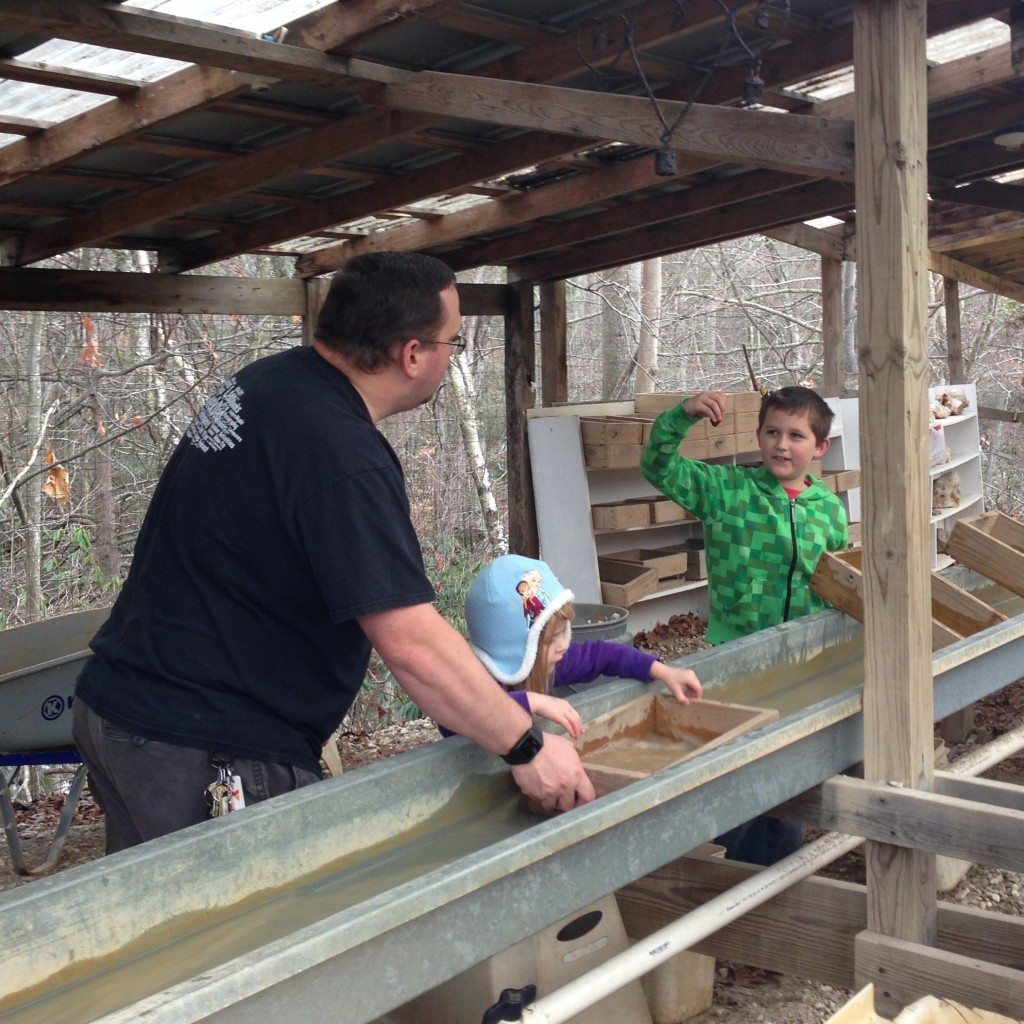 and then there was hazel. she wandered around a bit. then we plopped her down with her own box of rocks. she tasted them. and sorted through them in her own hazel way. but mostly tried to eat them.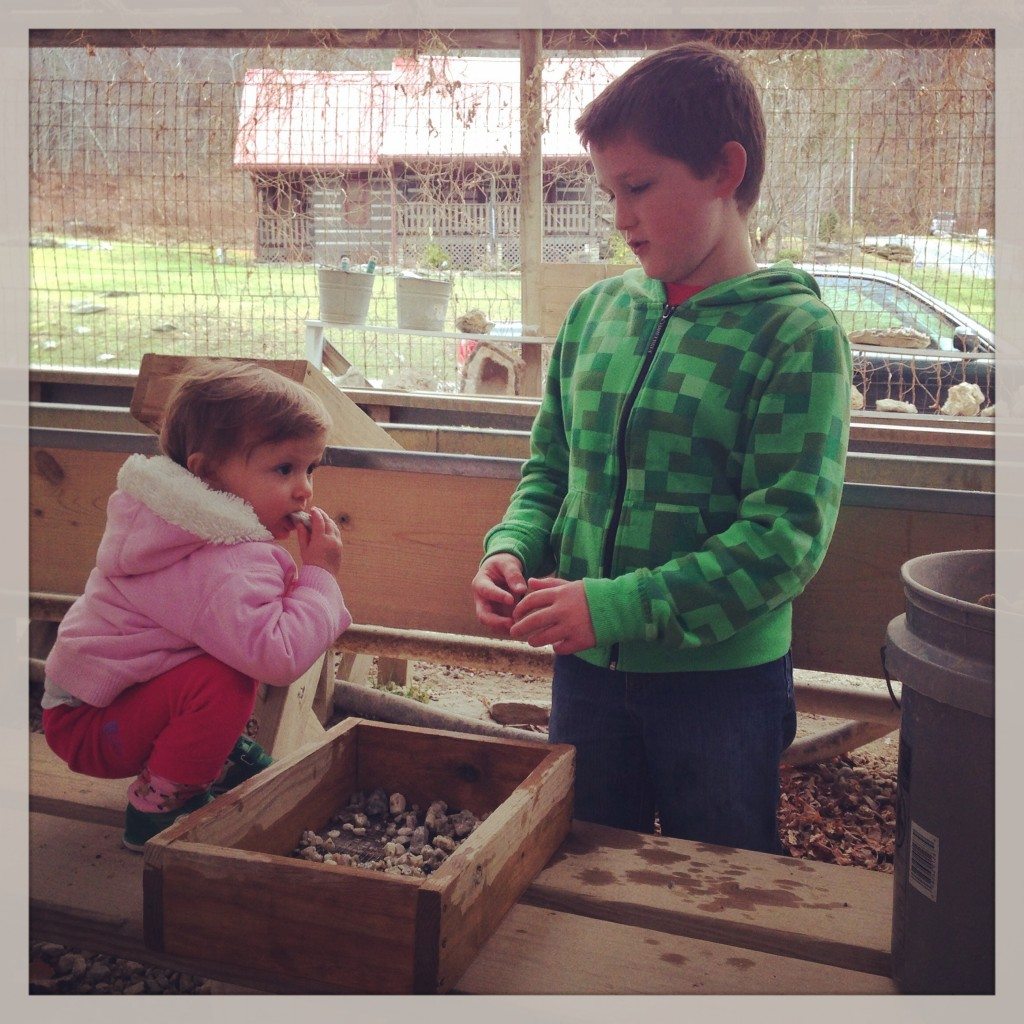 anna said "when you said we were going gem mining, i didn't think it would be fun. but it IS fun!!"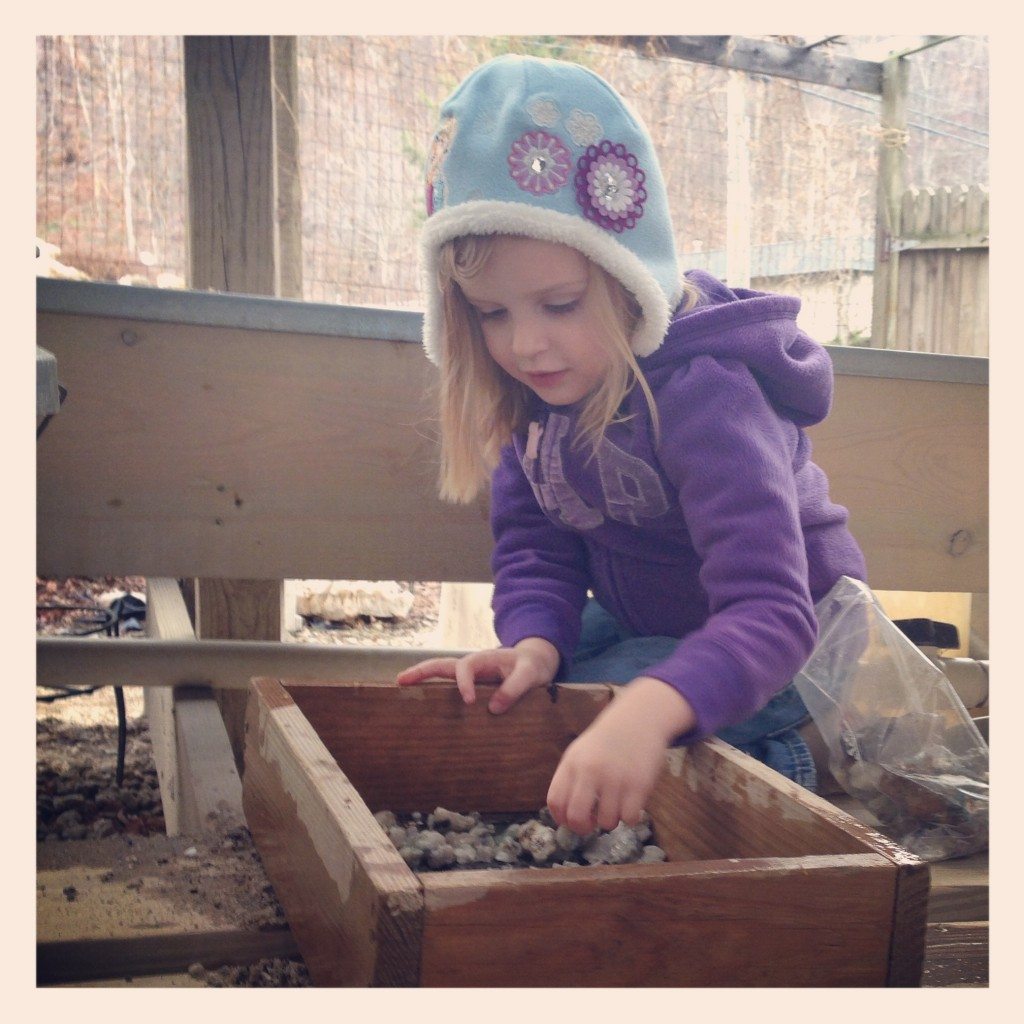 she took her job very seriously, checking the reference chart frequently.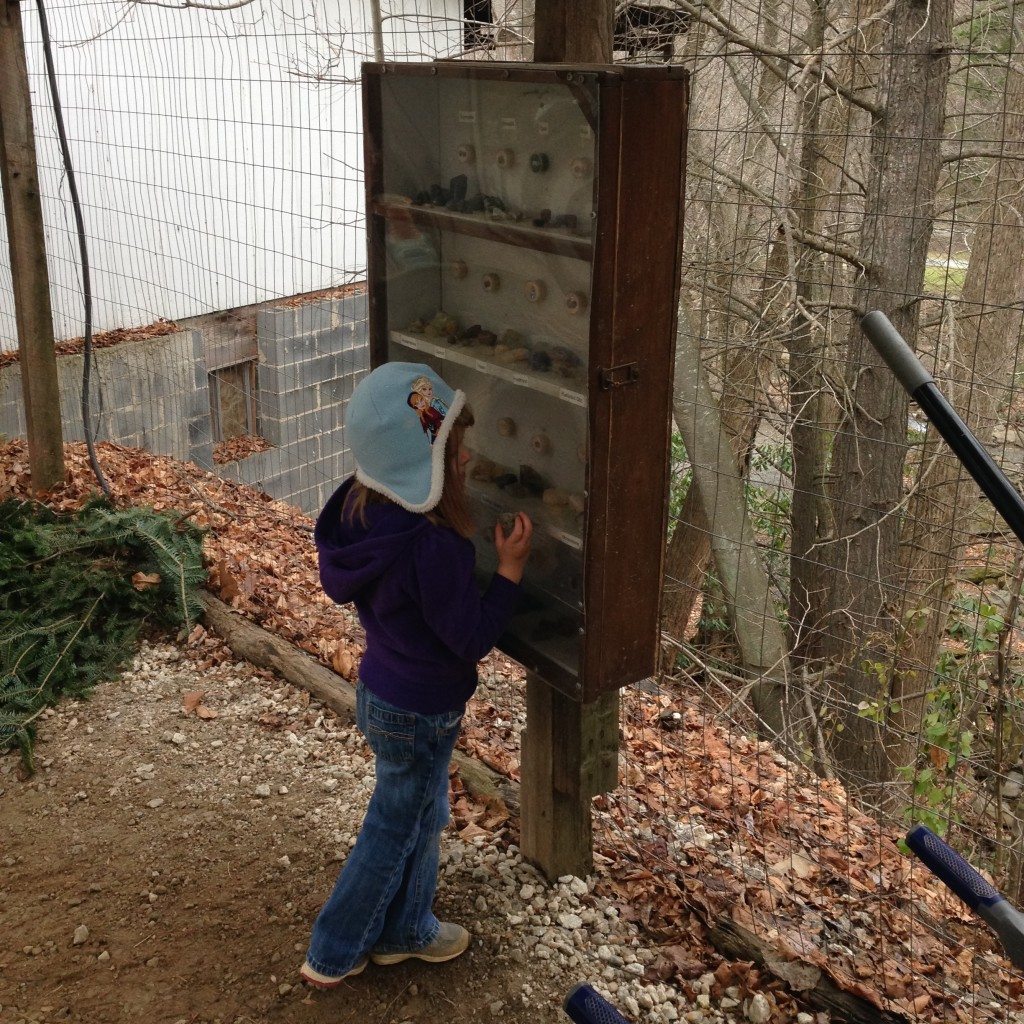 hazel was willing to share her tasty treats.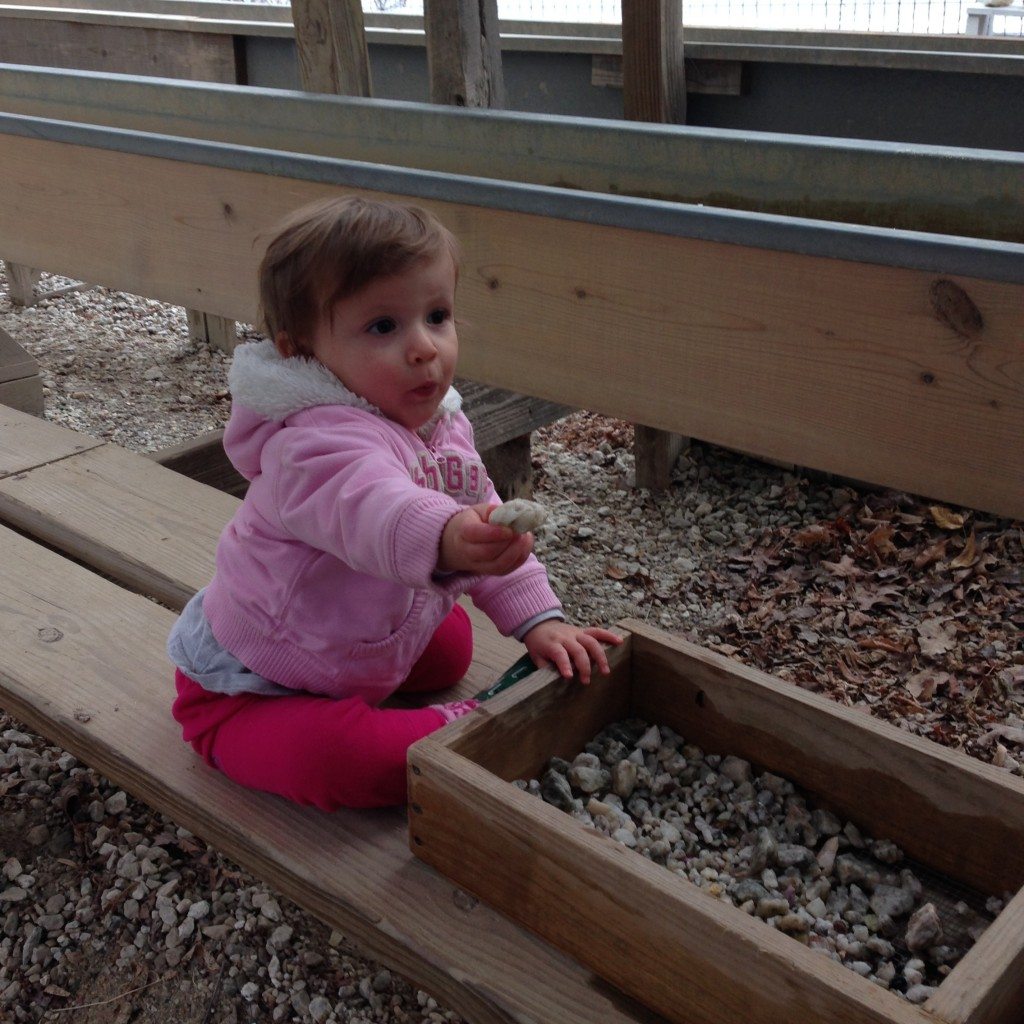 all of the miners. we polished off a 5 gallon bucket and took home quite a few cool gems. rubies, garnets, quartz, turquoise and like 20 other kinds.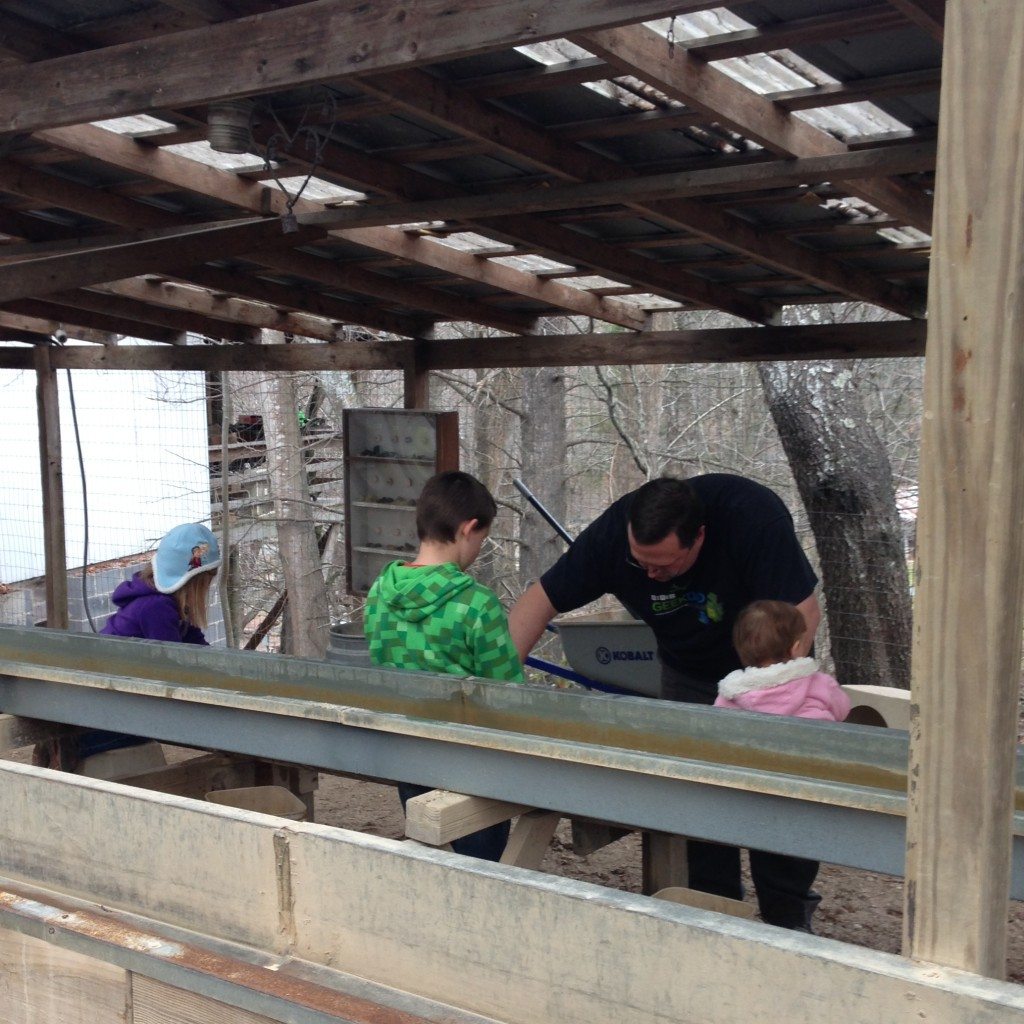 when we were done, we took them all inside and got a little lesson on what they all were. again. i was very surprised at the kids' interest level. (not hazel's. she was true to herself and had to be removed.)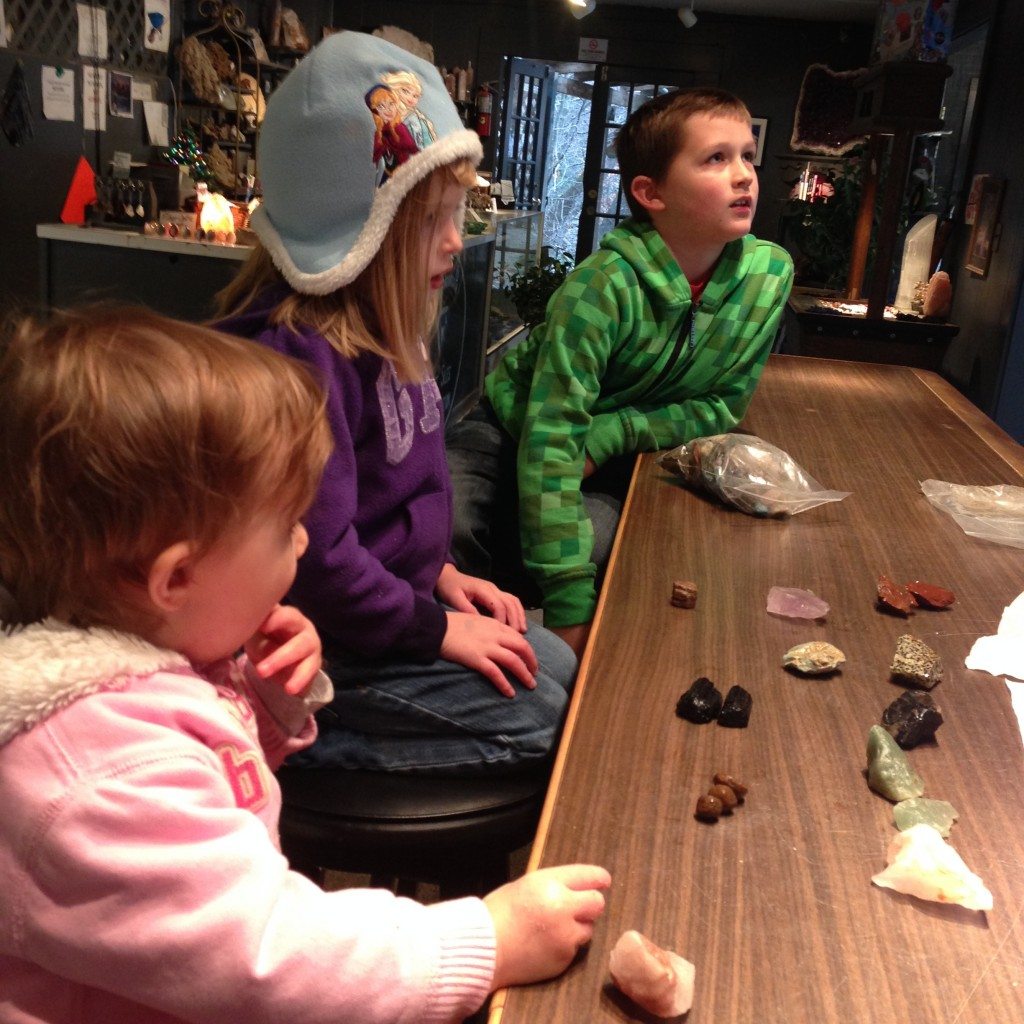 we had a low key rest of the day. i managed to make the matching jammie bottoms. (stay tuned for probz like 50 pics of my kids wearing them).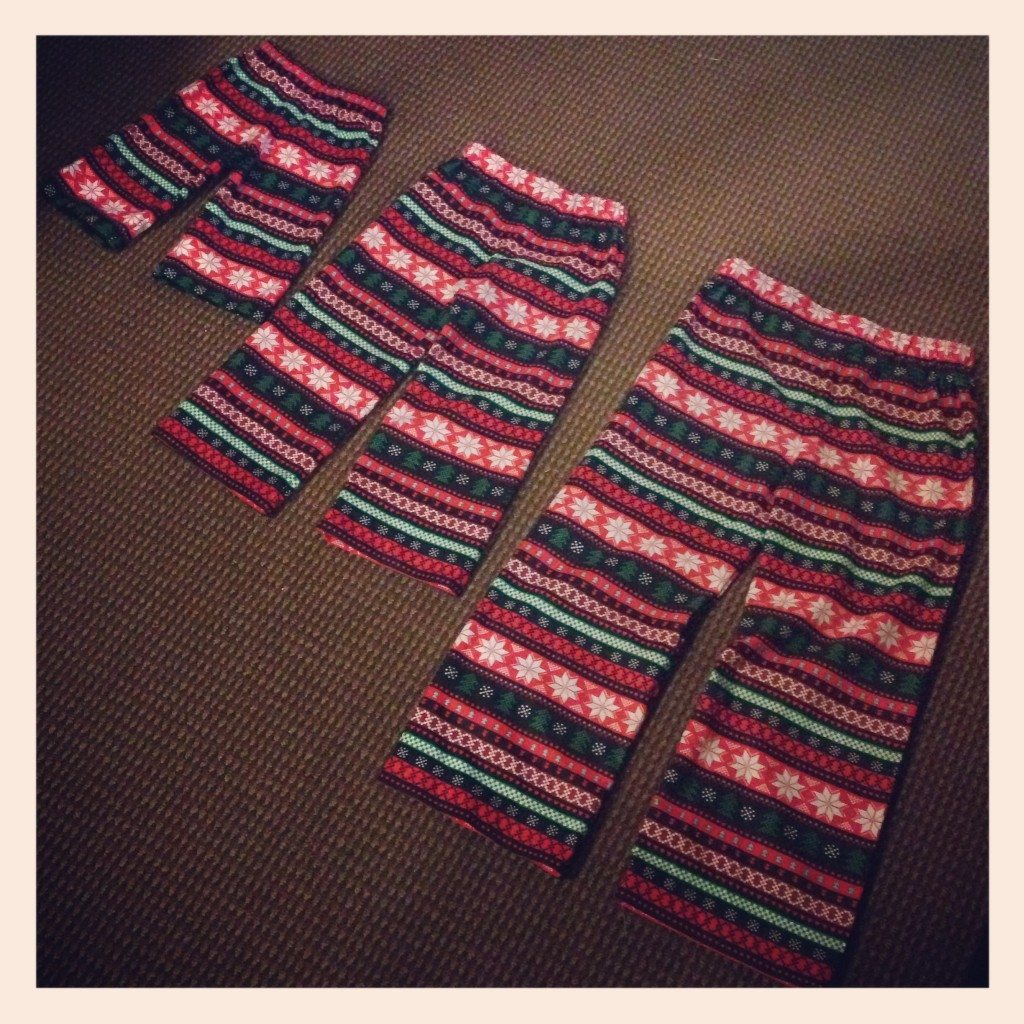 on saturday, we made some perler bead ornaments, while hazel took her morning nap.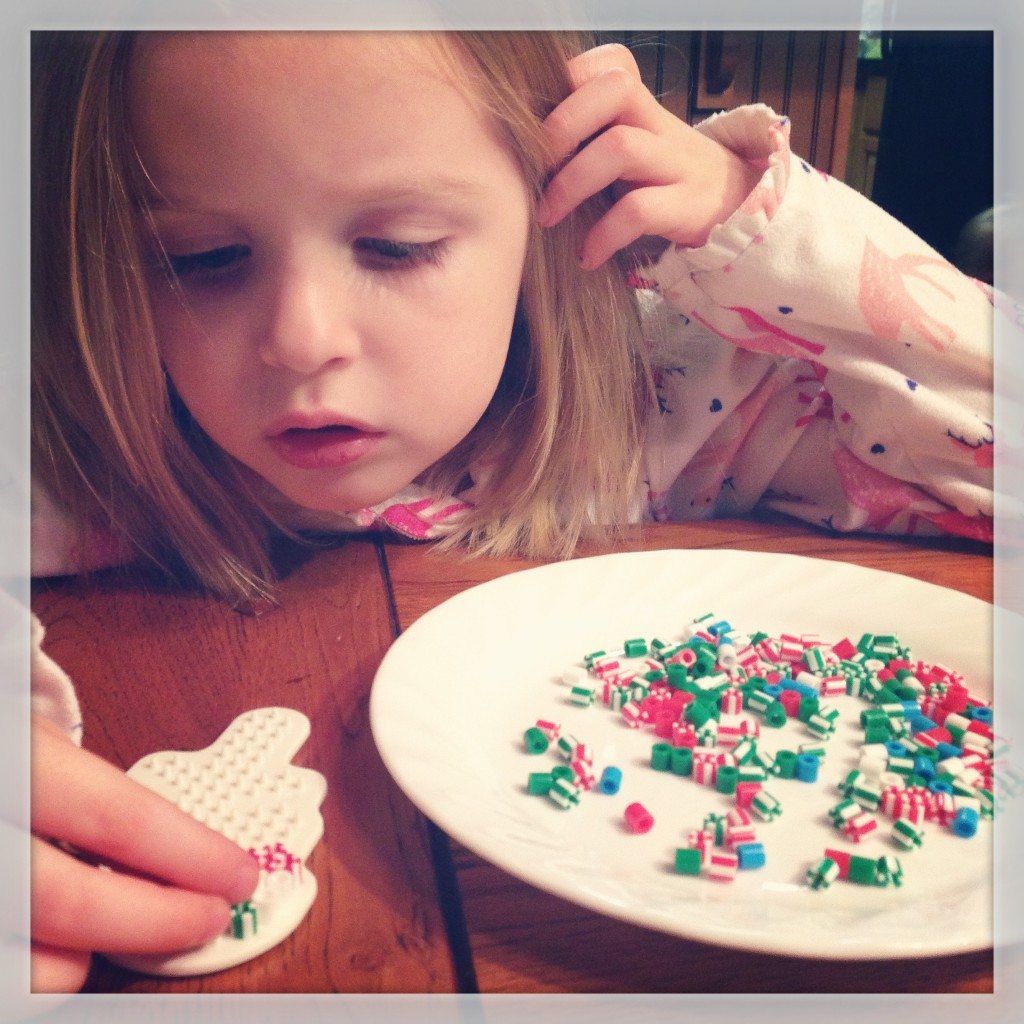 some of our perler creations.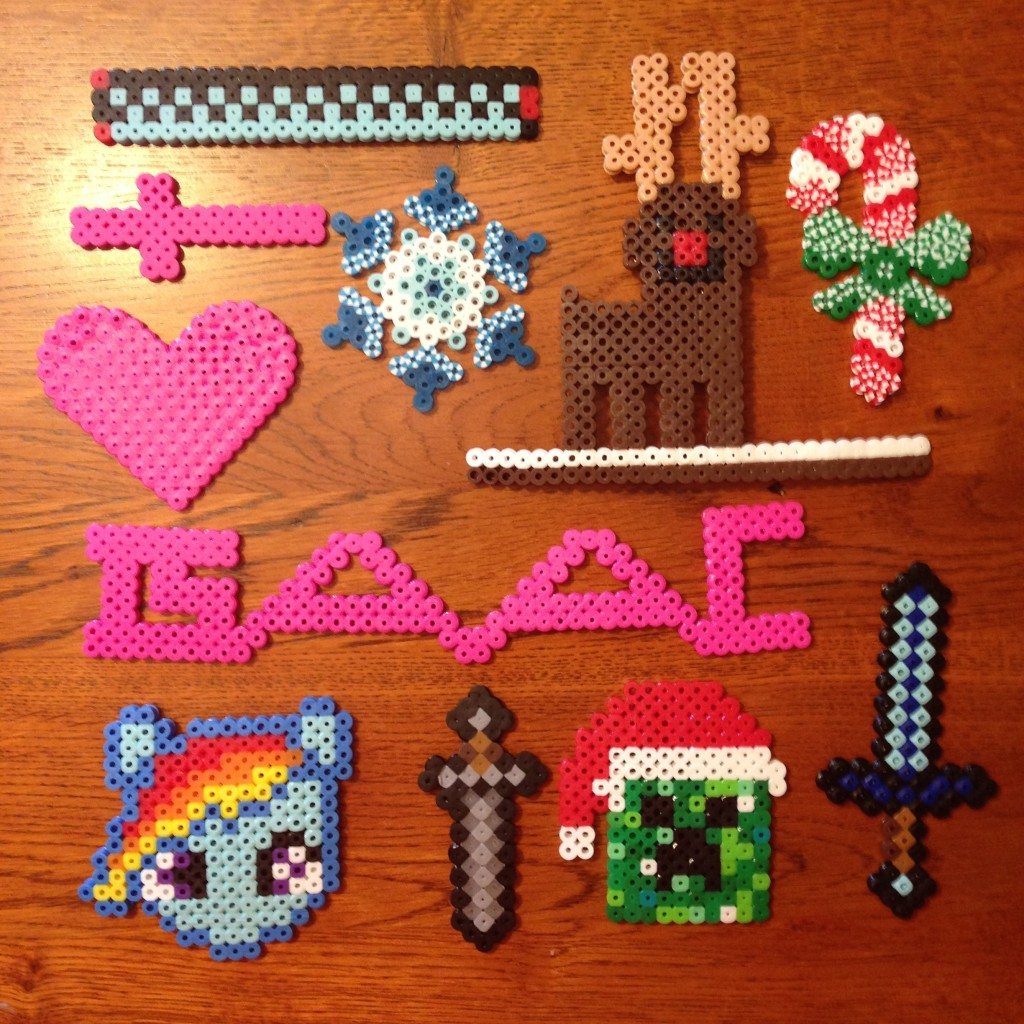 matching jammie sisters. the older mauling the younger. the usual.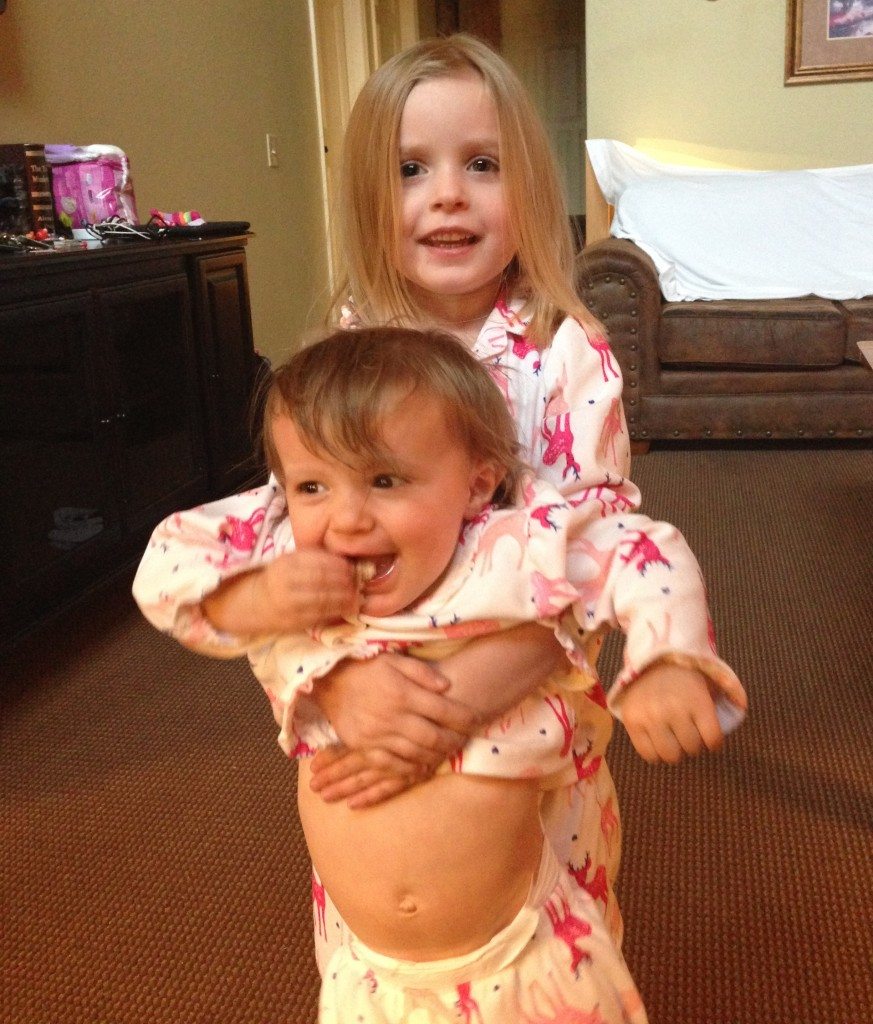 anna drew this picture of princess anna. she's a super artist girl.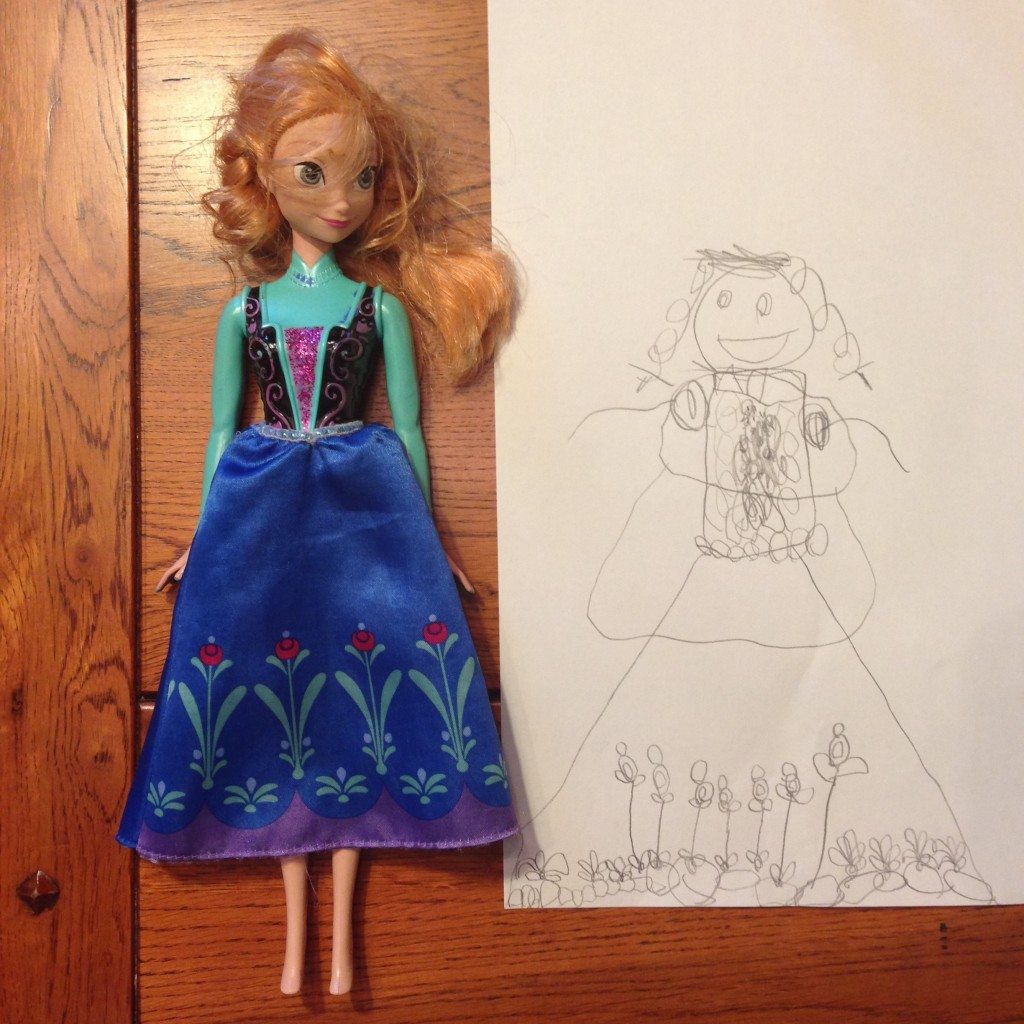 after lunch, we packed up to go see santa at the mast general store. when we got there, he was at lunch, so we killed some time wandering around and found a cute tree to take these lovely family photos…
kids.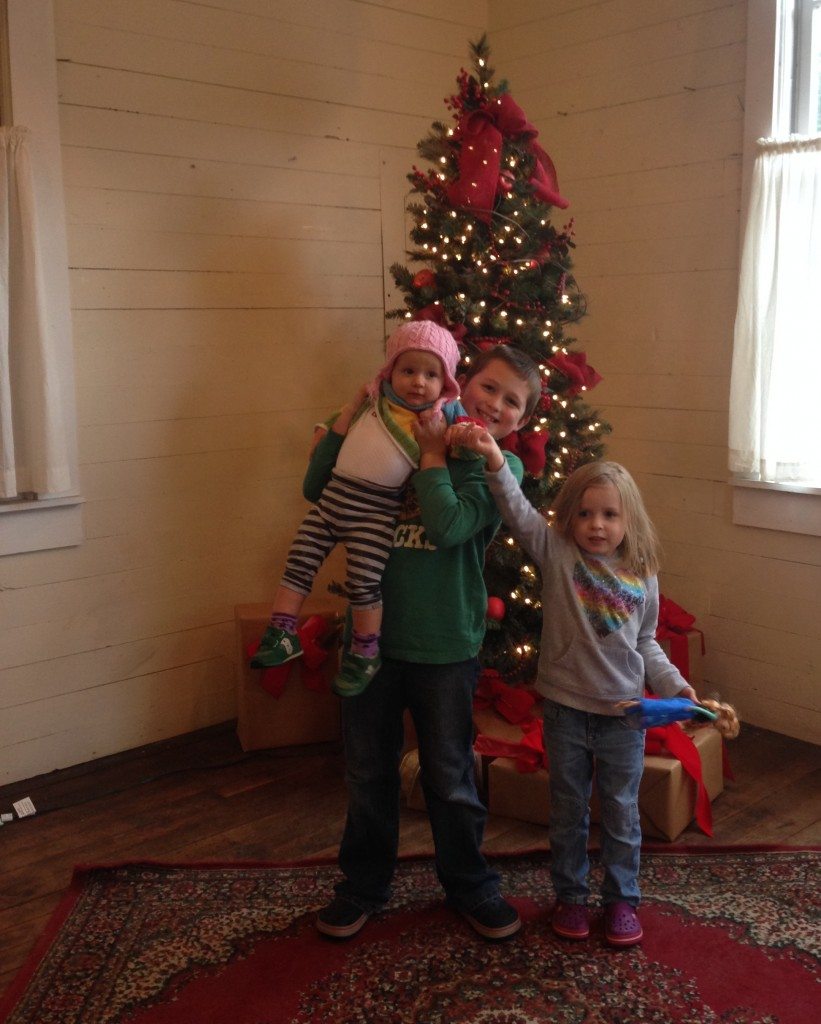 all of us.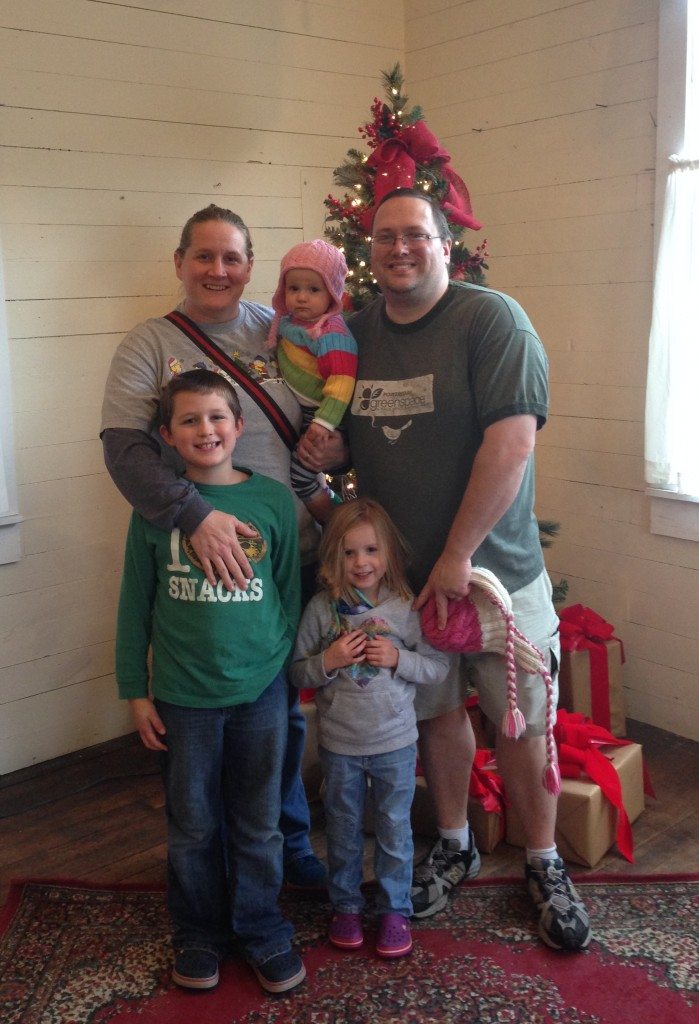 then i happened upon this modern maples barn quilt. which was pretty cool.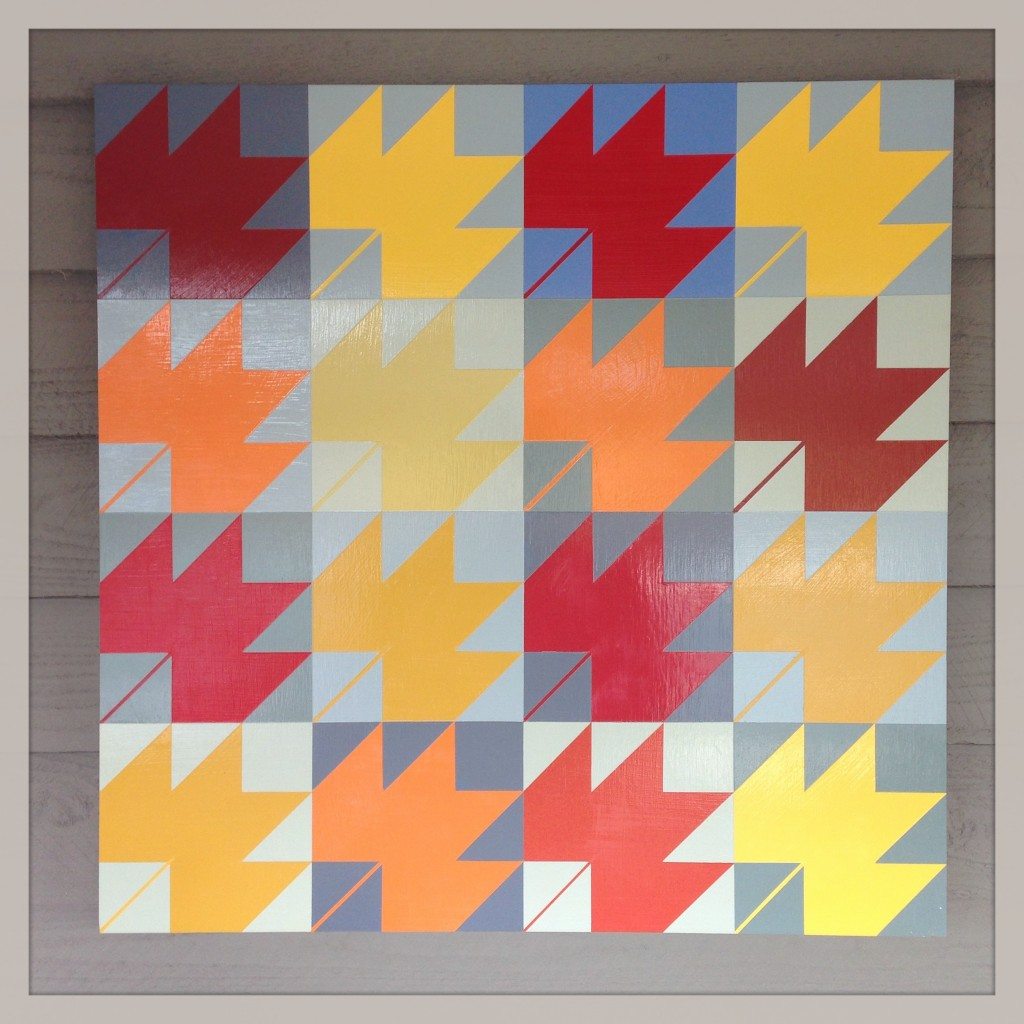 finally, we went back in to see santa. and then anna panicked. and isaac (who is a new non-believer) wanted nothing to do with the charade. and hazel didn't really care. so this is the picture i got. hooray.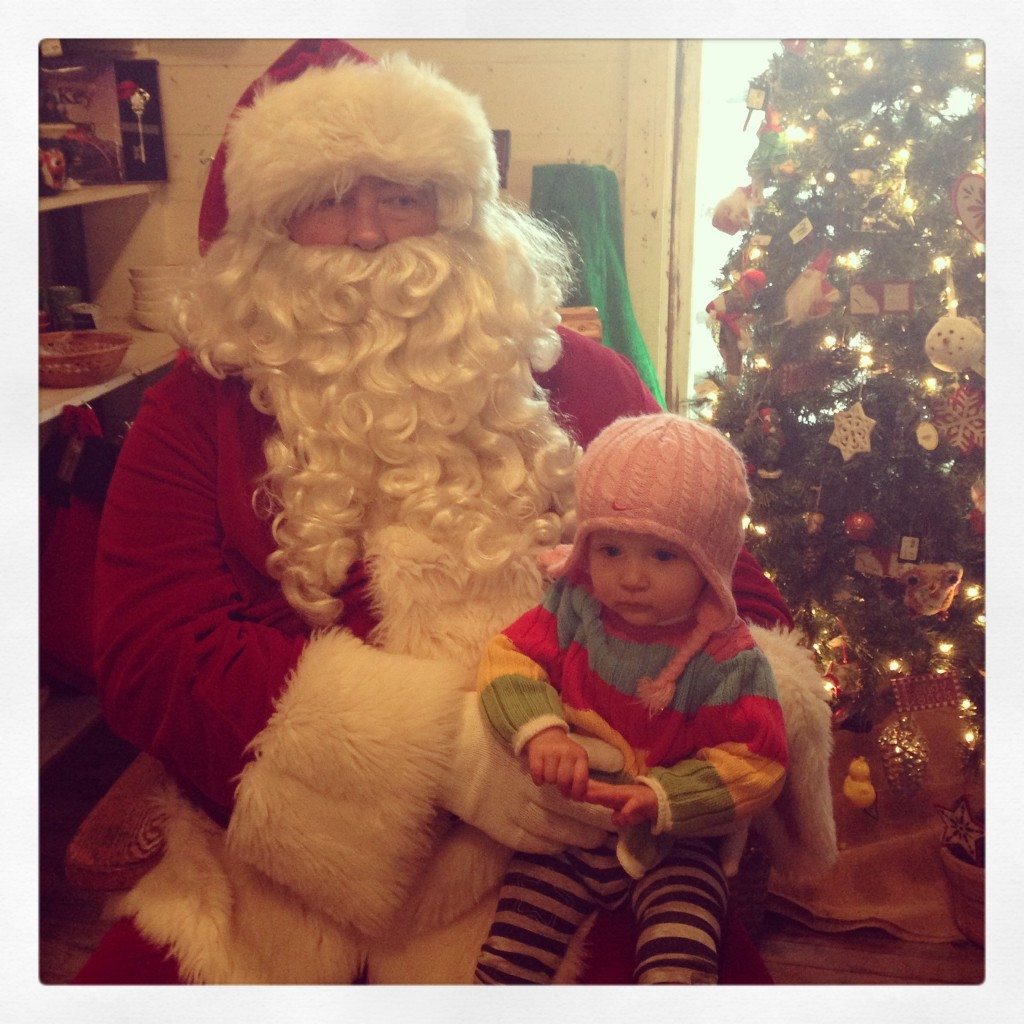 we sat on the back porch and had some giant smartie type suckers while we listened to some live bluegrass.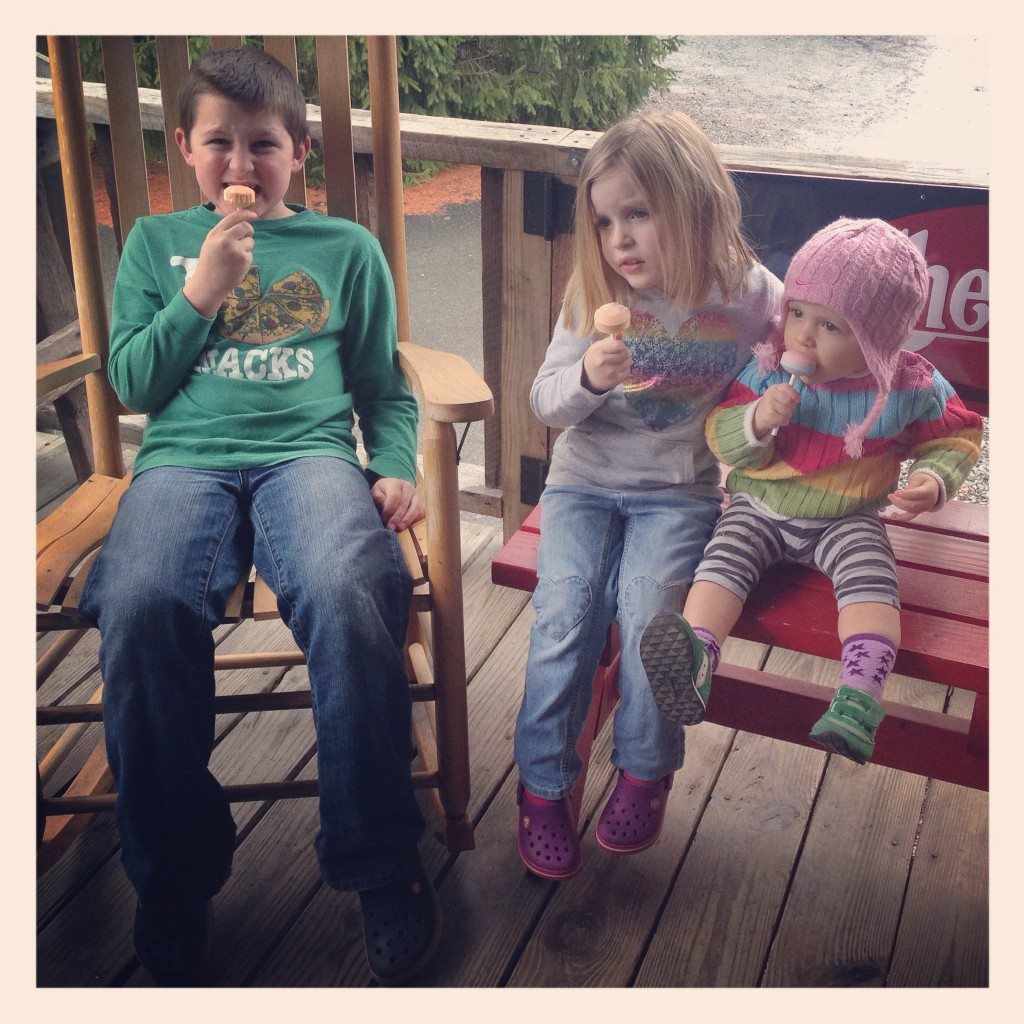 sisters.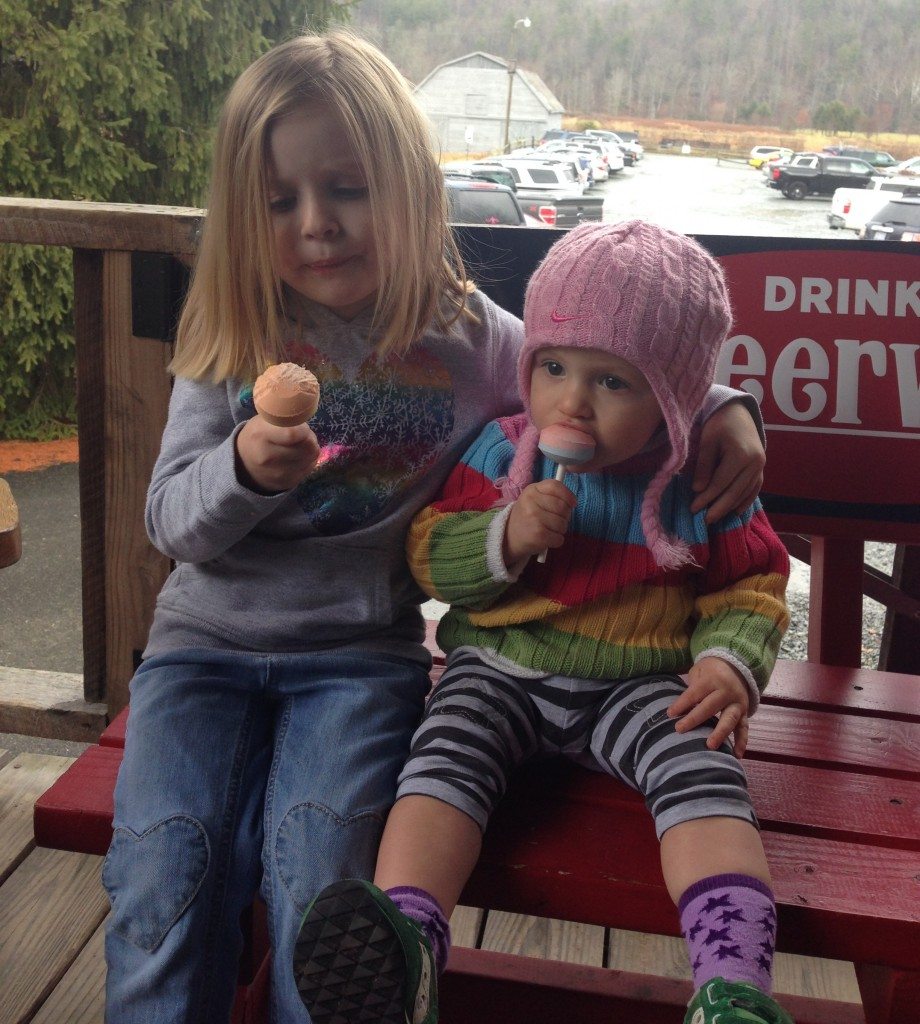 derek busted out a lego kit for the older two to put together after dinner. when it was completed, isaac declared he "was going to need some alone time with this toy". anna went off to watch a movie. and isaac played for awhile by himself, before inviting derek to join him. 🙂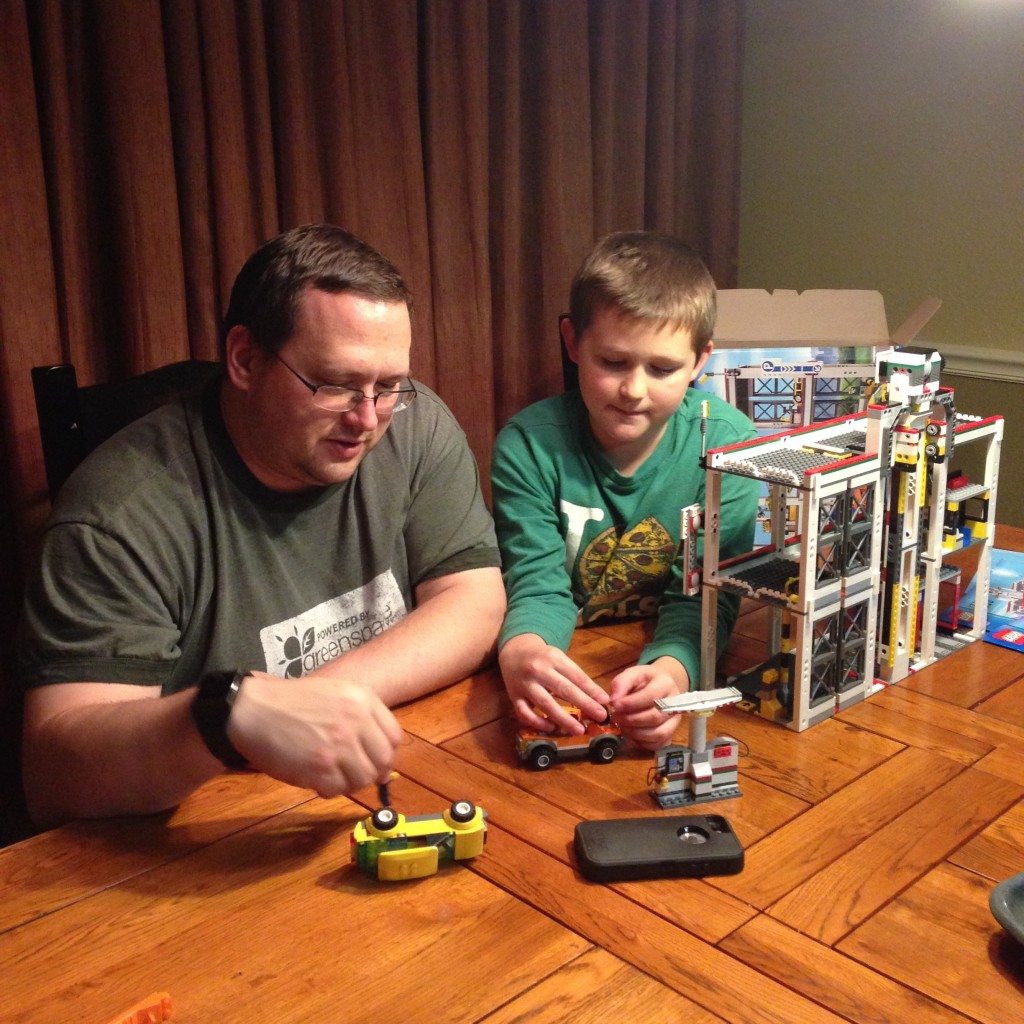 sunday morning, we packed up and headed out of town. (not without stopping at the outlets so i could by some new jeans for isaac the fastest growing boy). hazel didn't help pack at all. she just watched tv while the rest of us scrambled around.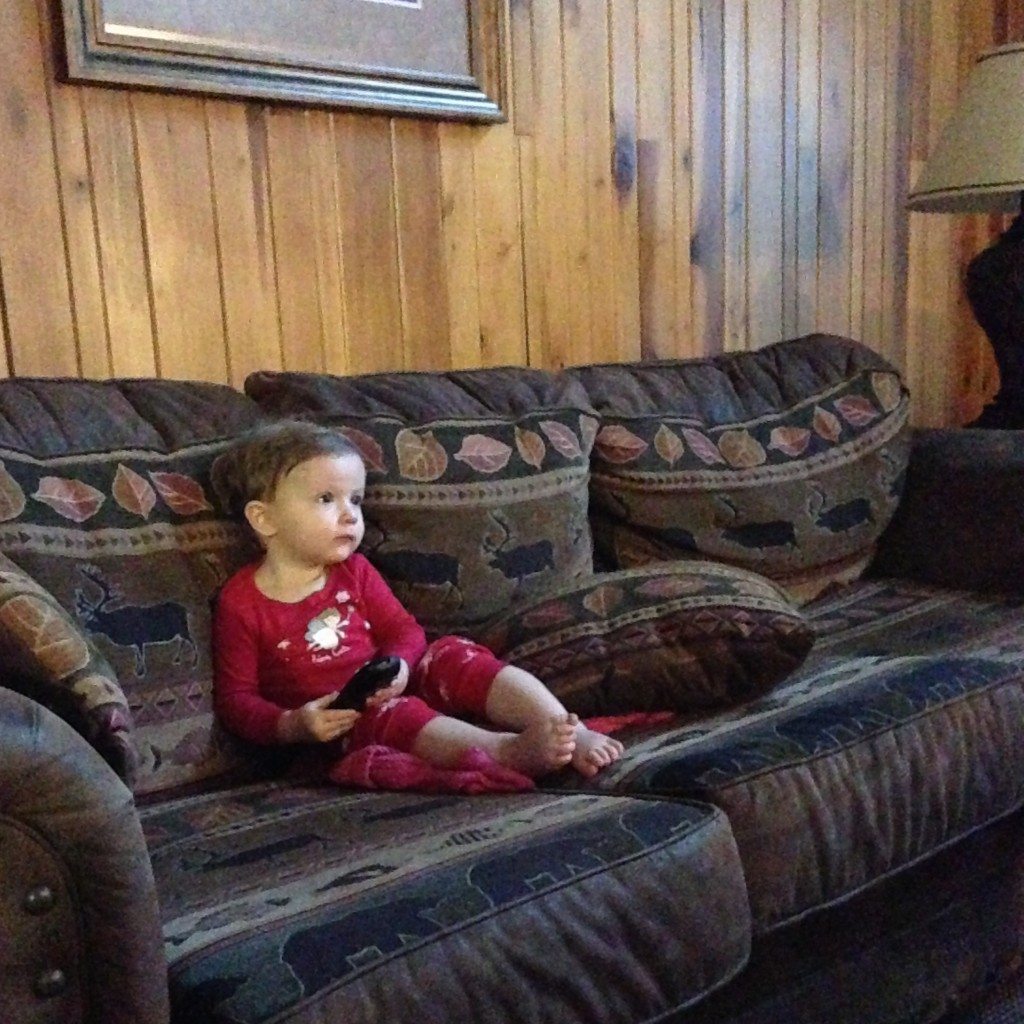 the drive home. sleepy baby. cute sleepy baby.