quick post.
made a few items for other people to give as christmas gifts.
first up.
a set of four nifty little mug rugs for derek's parents to give to their friend. she's a "what do you get for the person who has everything" kind of person, so they figured they couldn't go wrong with handmade.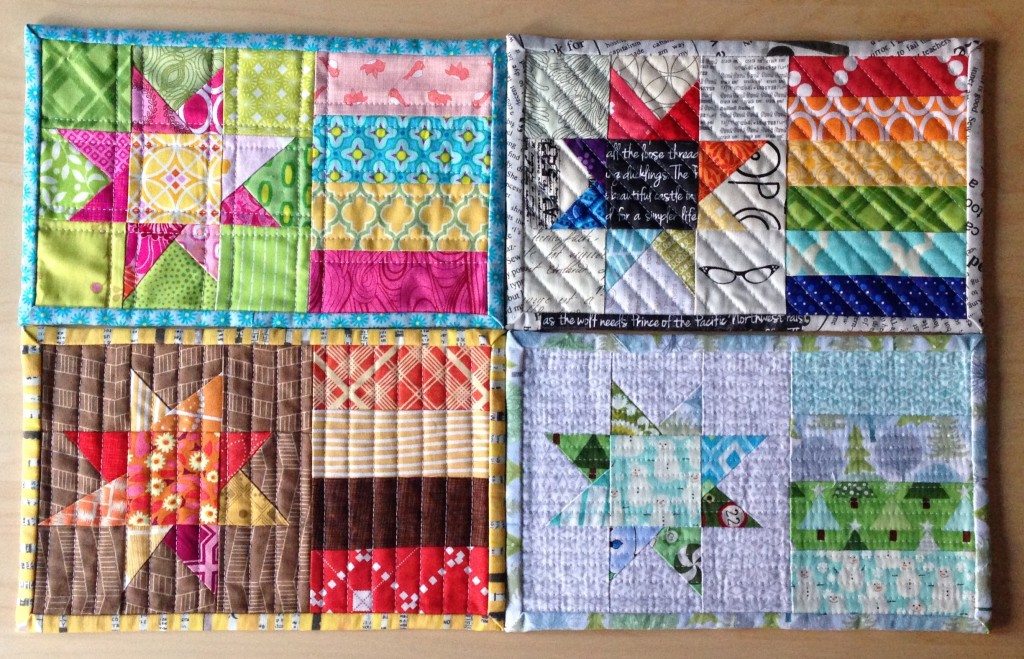 there's one for each season. sort of. there's definitely a winter, fall and spring. but, the summer was just rainbowy because that's what i like. i kind of wanted to keep it.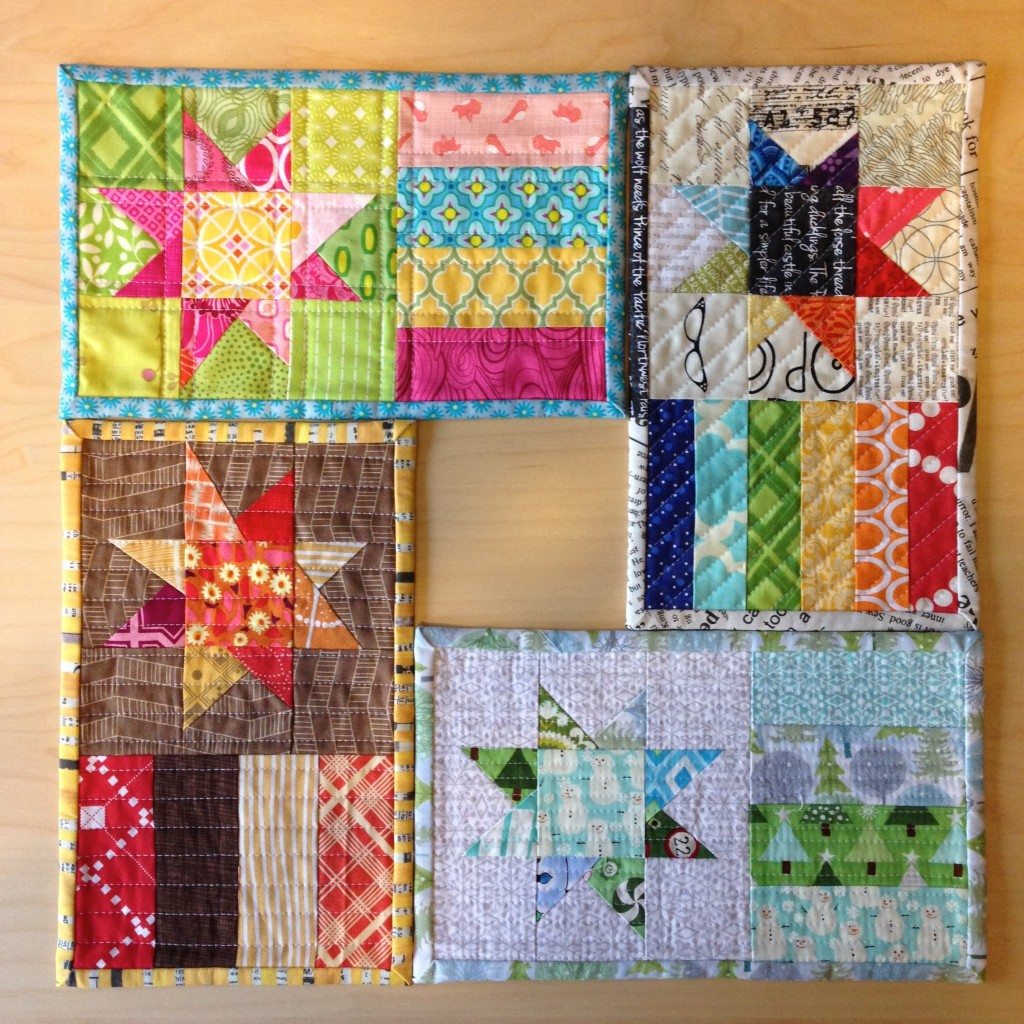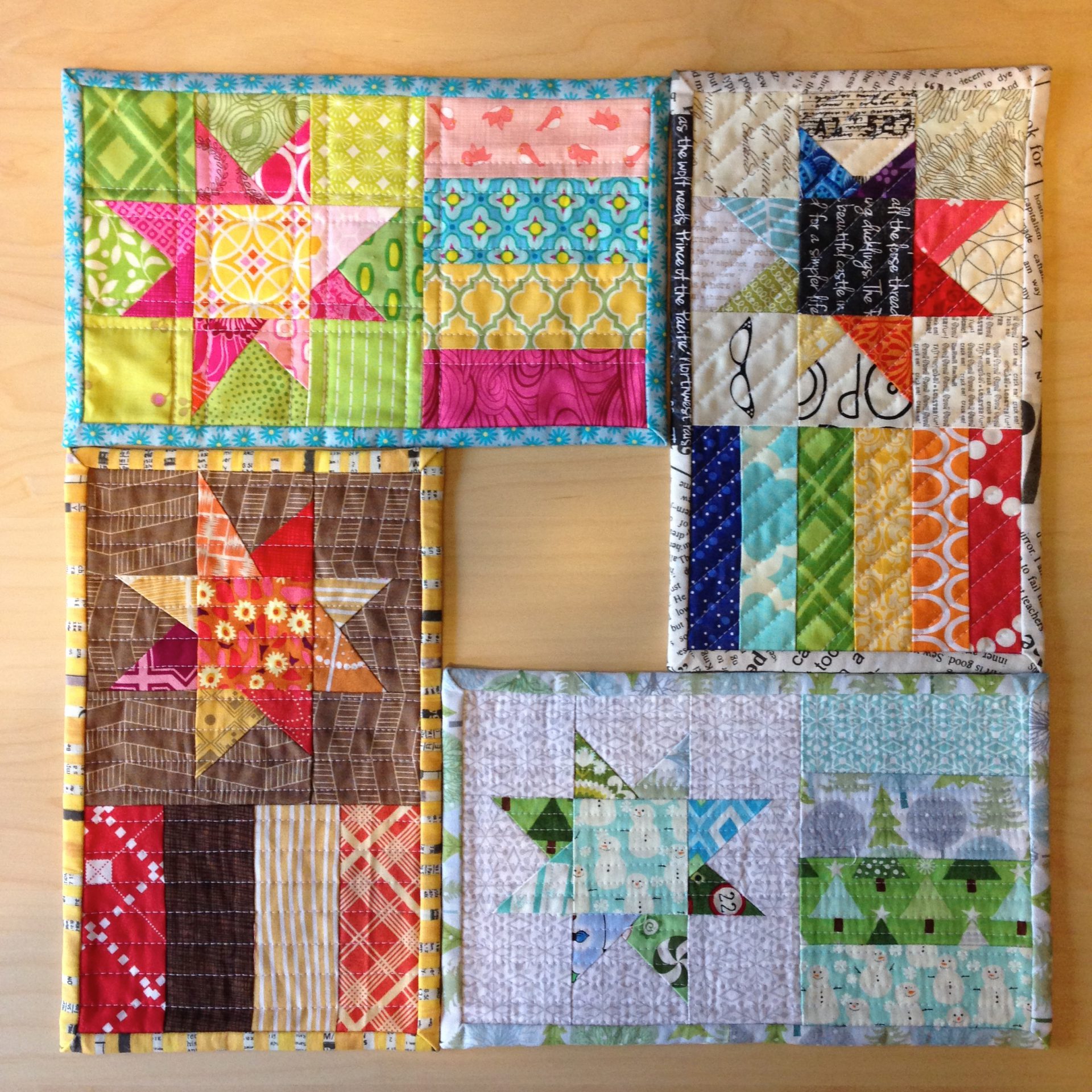 anyhow. she was at the swedish christmas party at their house, so i got to see her open them, and i'm pretty sure she appreciated them. 🙂
and second.
my friend wendee asked if i could make an apron for her daughter for christmas.
so i did.
i made one for anna when she was a baby, so i used that and the makeshift pattern that i concocted way back then. i think anna's took me days. (it was when i first started sewing). wendee's took me about an hour. crazy. and i think it's super cute.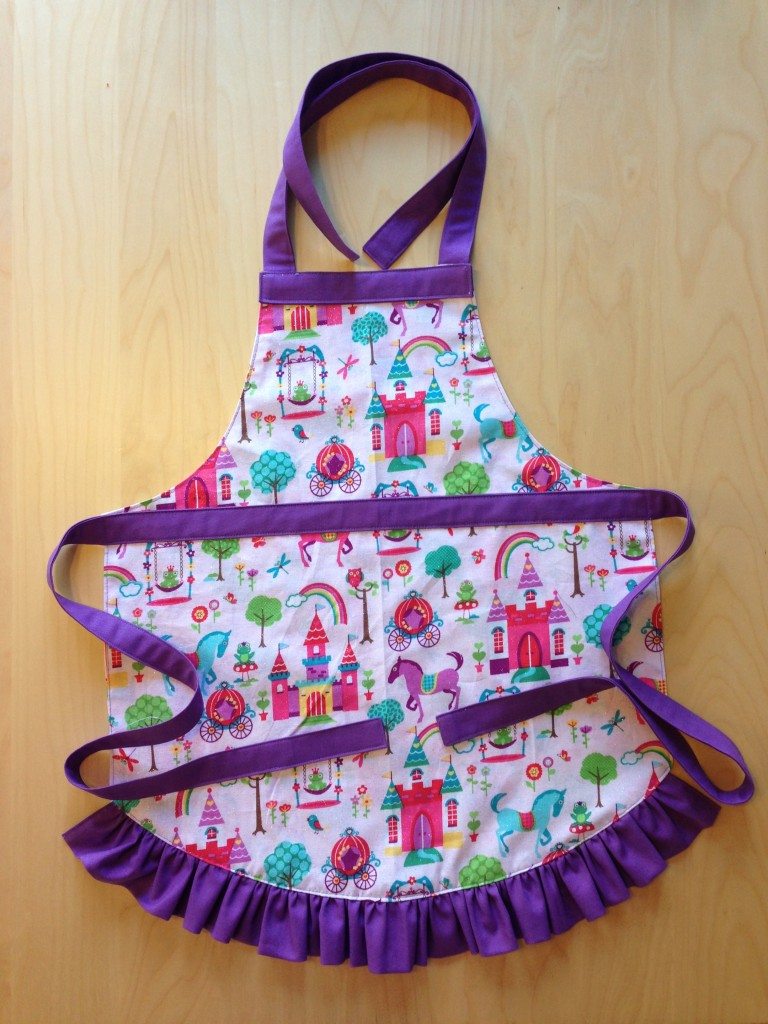 the end.