on our third day in florida, we laid pretty low.
we skipped the beach and instead headed to the pool.
i took exactly zero pictures at the pool.
because of having to hold so many non-swimmers and such.
then, hazel caught up on some MUCH needed sleep and we just lounged around the trailer park. er. the manufactured home retirement community.
my dad tried to catch lizards for anna and helped her learn to ride the giant tricycles.

hazel met my cousin shaunna's baby, trent, who is about the same age.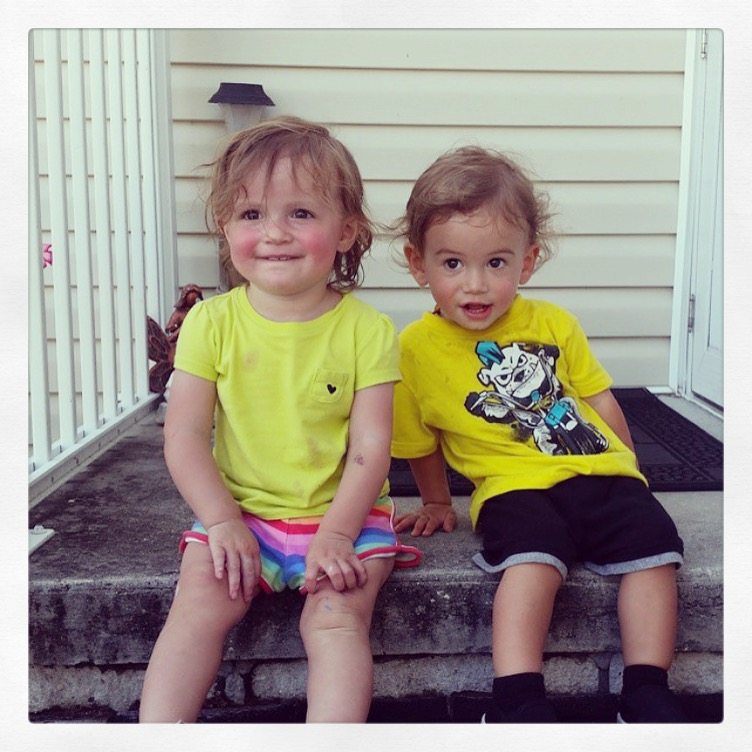 the kids got sweaty and grubby and sticky thanks to delicious watermelonzzz.

day 4. this is what i awaken to. a hard sleeping anna.

day 4 also happened to be the day of my gram's memorial service. so, we spent the morning getting ready. bathing the grubby kiddos. trying to convince hazel to nap. (to no avail).
and sarah did anna's hair up super cute to match her own.

then we rolled over to the atrium of the park and awaited the festivities.
it was really quite nice. my grampa had a catholic mass and the kids were super miserable and it was foreign and uncomfortable. this was very informal and more a celebration of my grams. a microphone was passed around the room and everyone said a little bit about their memories of her. i took some pics of her younger years that were displayed about the room.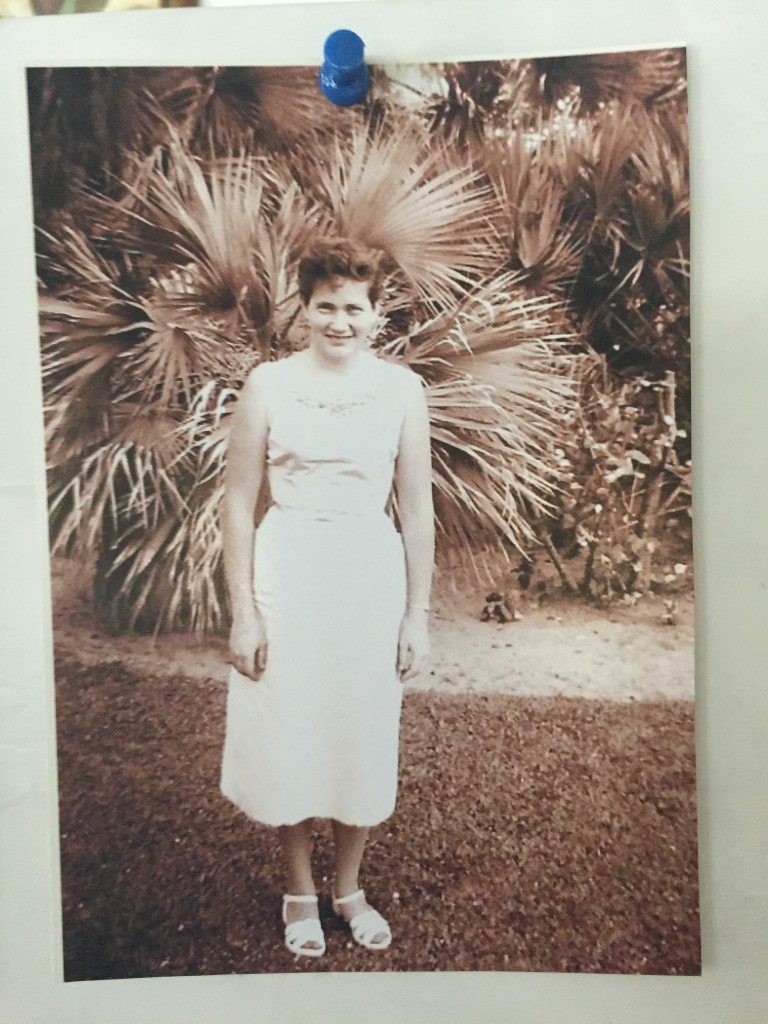 and then. the food. sooooo good. it was catered by an italian place in st. pete and was awesome. the cookie tray:

and my giant pile of delicious italian fare. meatballs. baked ziti. salad. tortellini salad. cannoli. cuccidati. and varying sliced meats. it was ridiculous really.

i didn't take nearly enough pictures of family. i'm the worst. so i've been hijacking pics from my cousins. like this selfie of me and karis and shaunna.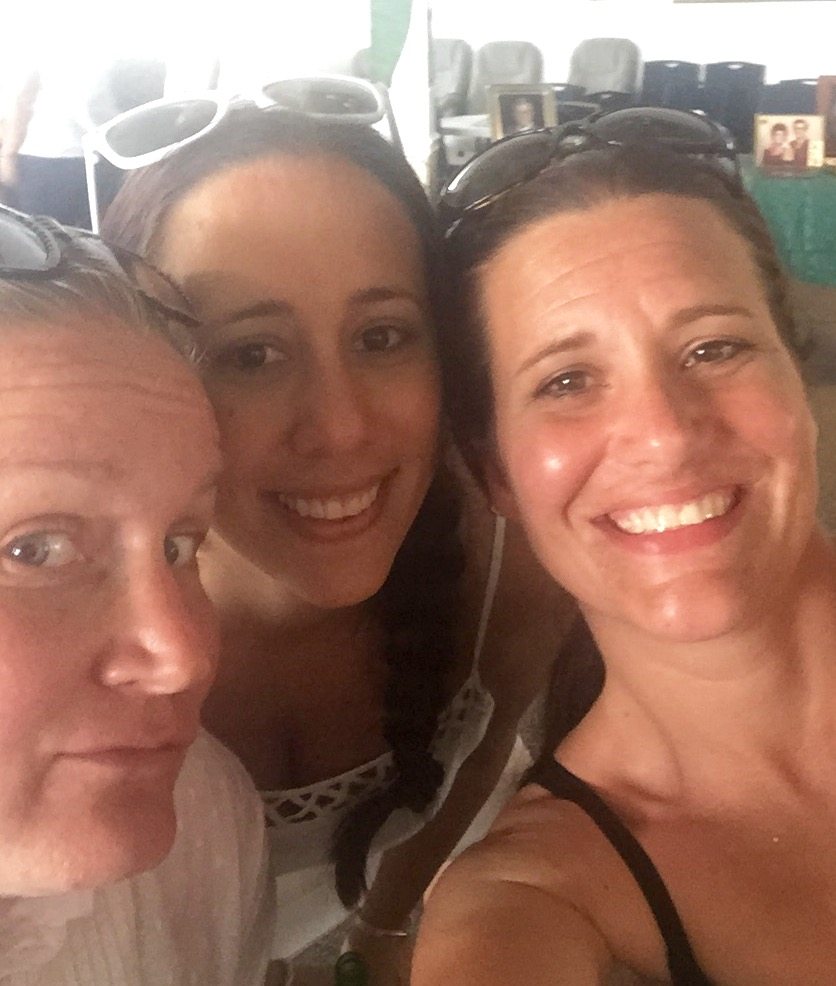 later, at the "after party", there were several attempts to rustle up various groups of people to get some family shots, but it didn't work out super swell. this is my gramma's five kids, with my gramma's sister, aunt florence and her daughter arlene.

i hijacked the next three pics from arlene, who took a TON.
this was the best pic we got of as many grandkids and great grandkids as we could rustle up at one point.  and my aunt michelle.  and aunt florence.  anna had just gotten unfairly reprimanded (yelled at), so she wasn't feeling it.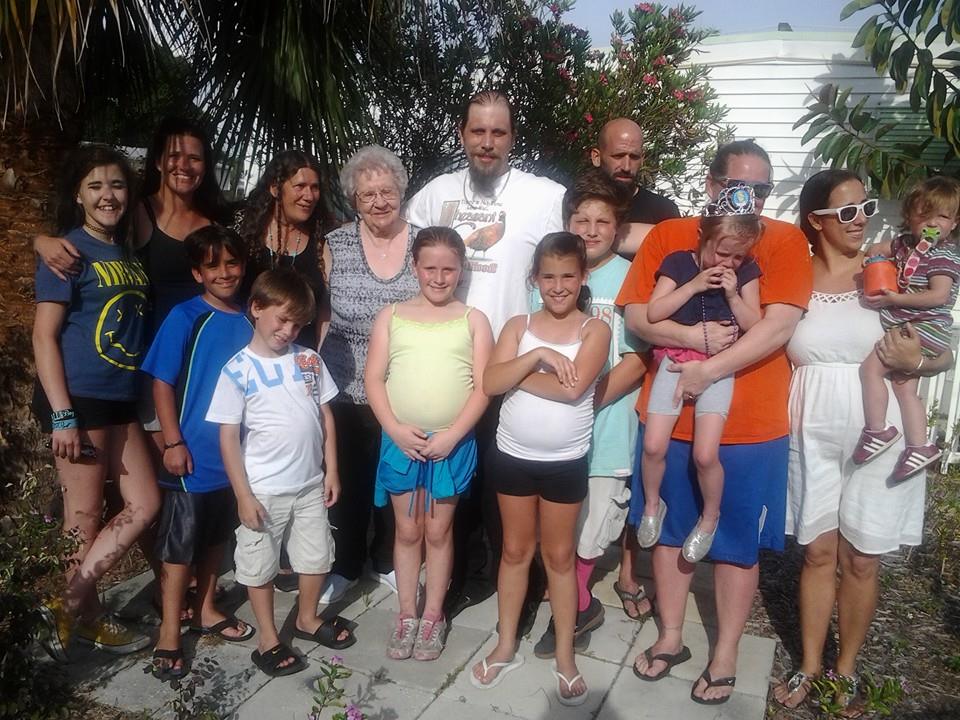 all of the great grandkids we could manage. (anna refused).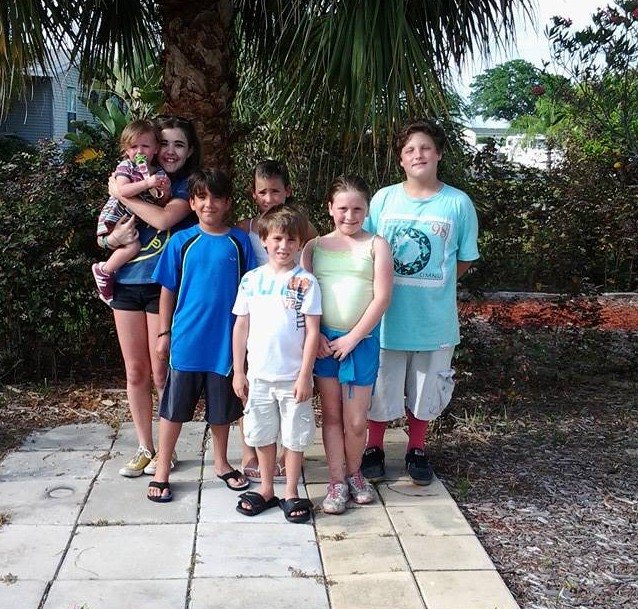 and then a weird assortment. my aunt michelle. my cousin nick's two kiddos. and anna.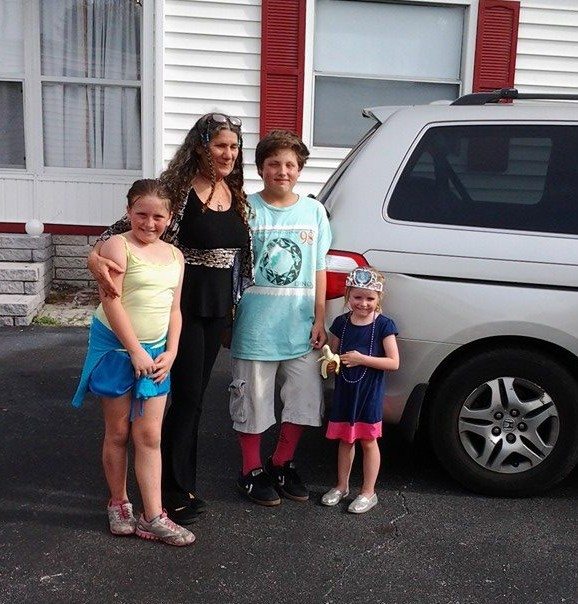 another view of the giant group of folks. because you can fully see anna's distress. 🙂

just me and my girls and my dad. old grampa joe. (anna would repeatedly tell me, "he's NOT old! he's still a KID!" which is so very true).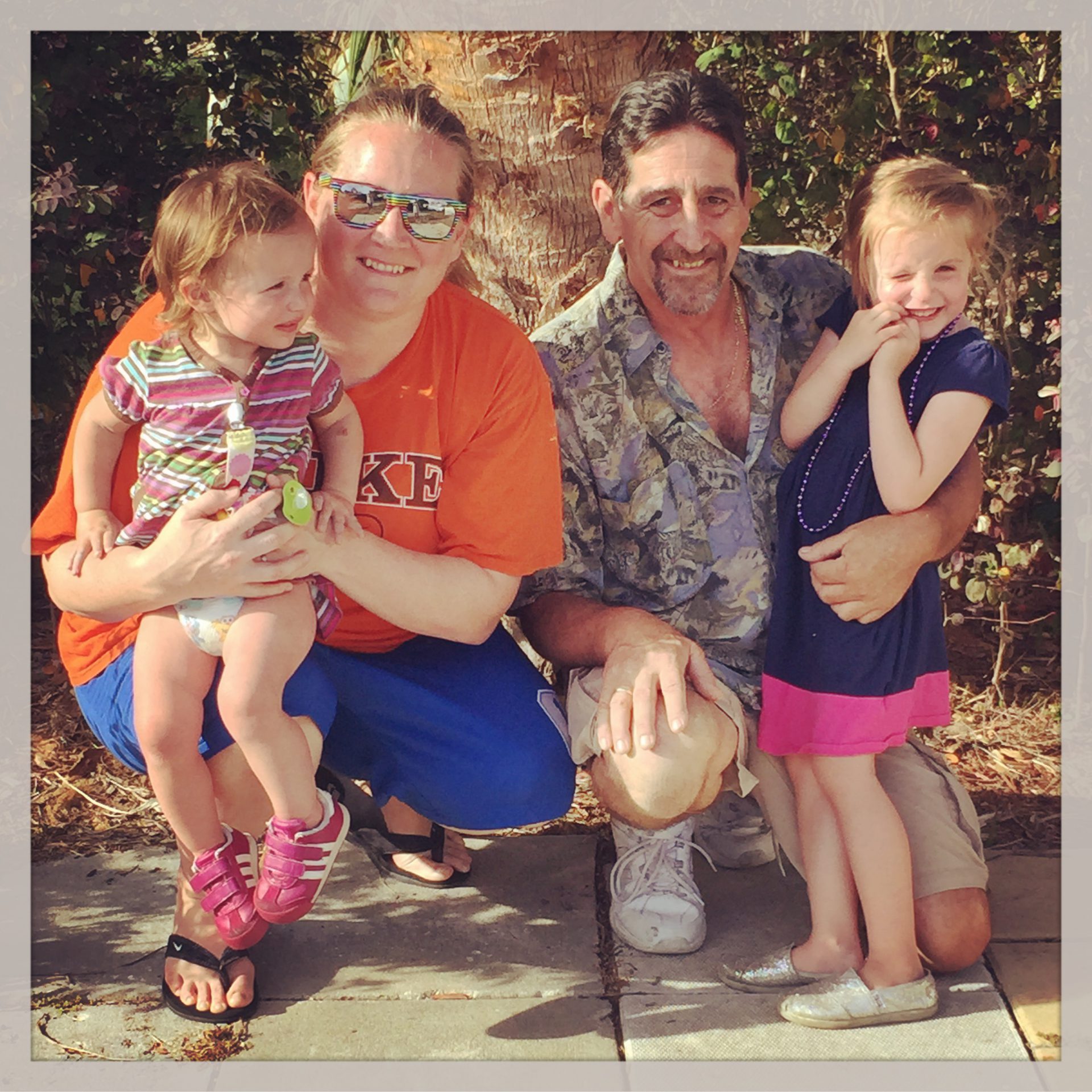 me and the girlies.

my aunt sharon's husband offered to take the kids on a golf cart ride. they piled in tight. when they rolled out, a quiet peacefulness fell upon the rest of us.

after awhile, we busted out the delicious italian cuisine for another round. i could eat it everyday for the rest of my life. for realz.

after a little while, we all wound down and off to bed. i was supposed to leave the next day, but decided we needed one more beach day. 🙂 i convinced shaunna to go with us, and other cousins, siblings cliff and nicole joined the fun. and off we went again, to fort de soto.
my little shell searcher got straight to work.

and hazel took off exploring.

half selfie with this hazel face.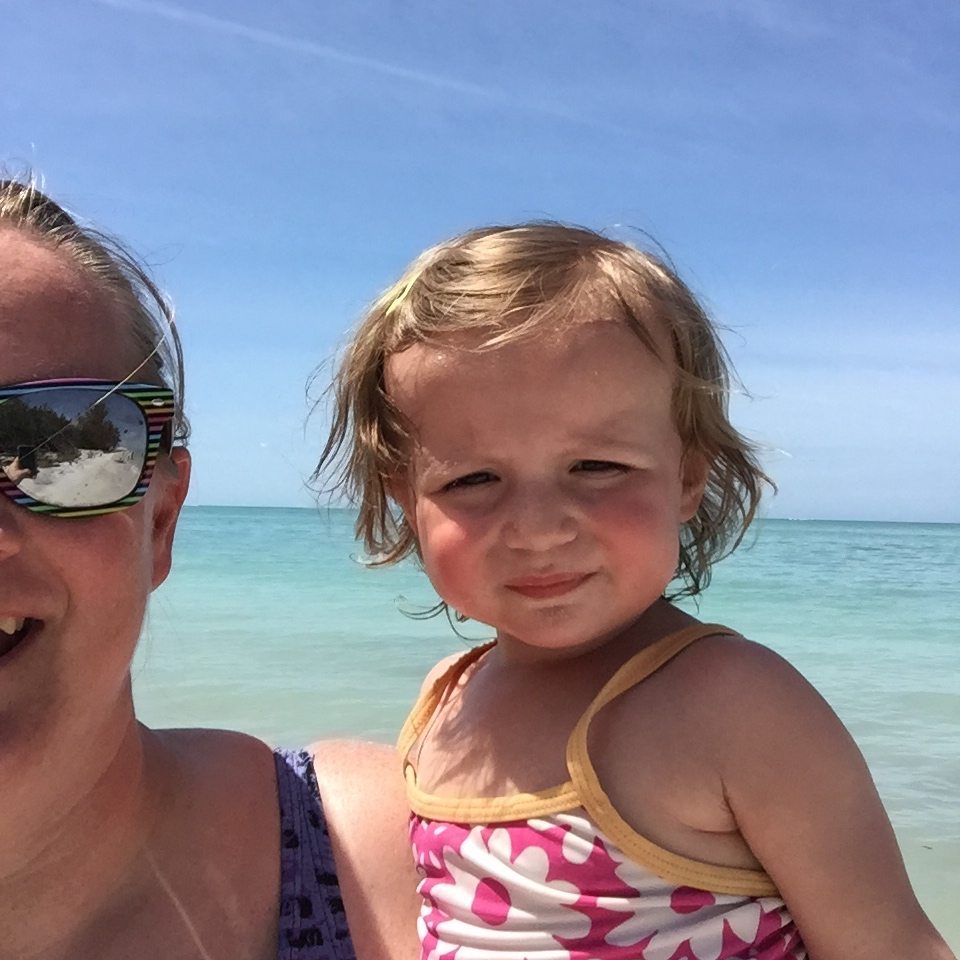 beach bum.

the trees are so close to the water, so we set up shop in the shade. we brought subs and various snacks and enjoyed a sandy, gritty lunch with this view.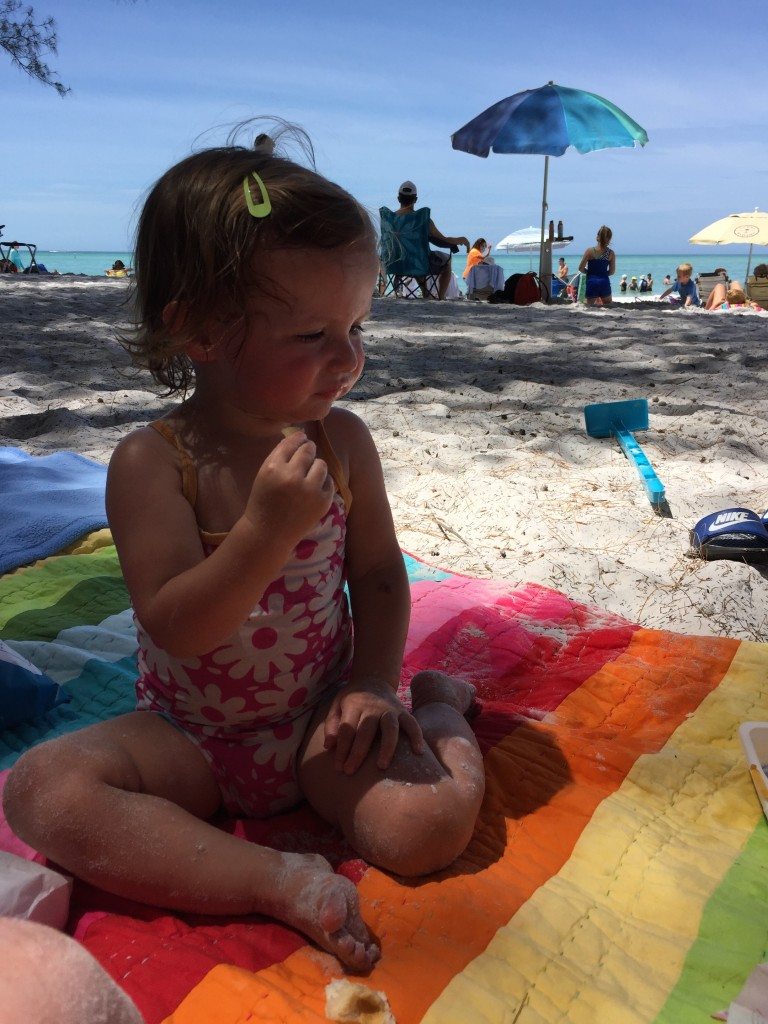 back to work.

for our first two days of beach trips, we were without beach toys. so lame. (one day, we had three plastic cups and four popsicle sticks leftover from the ride and those worked wonders, so it wasn't that bad, right?). anyhow, for this trip, shaunna, a local, brought tons of beach toys. way more fun.

my girls. and shaunna's kiddo, trent.

nicole took this pic of all of us in the super awesome gulf coast waters. (shaunna and trent. me and girls. and cliff and his baby, juliette.)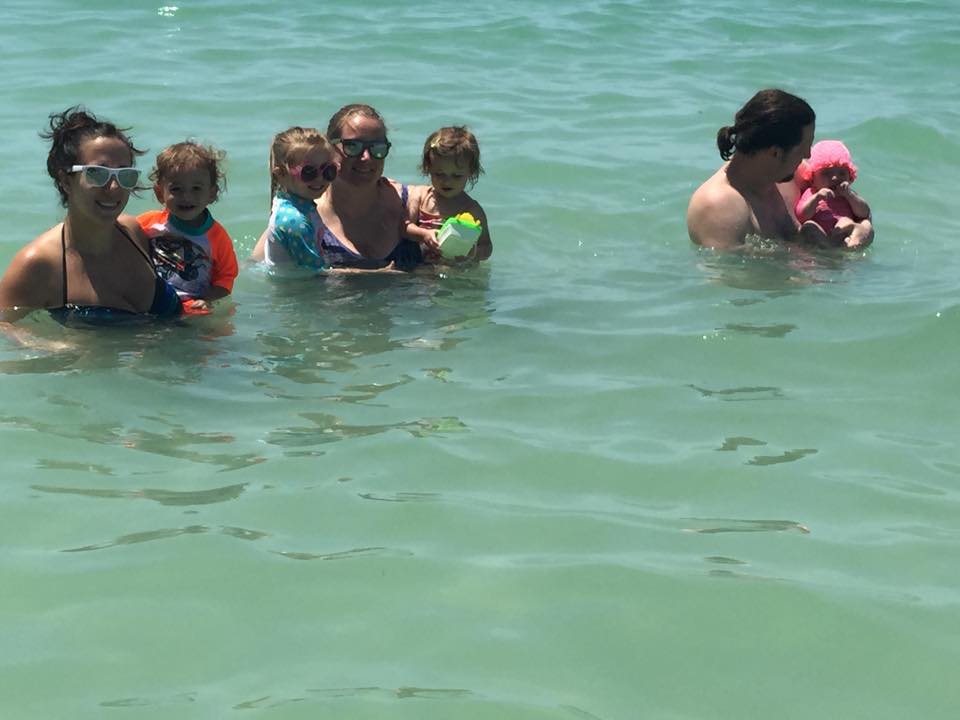 then, the fun beach time came to a close and we headed back. my dad took us out to dinner and then we had to pack and prepare for the long trip home. we had to clean up the trailer. get the car loaded. unload some groceries to my dad. blah blah blah.
i had planned on leaving when the girls woke up between 7 and 8. but my dad pretty much sad that tampa rush hour (monday) traffic is horrible and i should leave before 6 or after 9. the thought of getting home at 9 pm was misery, so i figured i would wake the girls and throw them in at leave at 6. fortunately, hazel's little head popped up over the side of the pack n play at 530, and anna stirred awake and we got on with it without much drama.
ugh.

just as we got through tampa, i realized: we didn't have the ipad. or one of hazel's bunnies. and i had a bag of nasty trash in my car that i had forgotten to drop in the dumpster before we left the park. fantastic. the ipad has been recovered and shipped. the bunny is lost forever? and the trash came all the way to nc with us. mmmmm.
the kids were TROOPERS on the ride home. we stopped just outside of tampa to get coffee and a diaper change. and then in savannah. for a little running about and chicken at chick fil a. 🙂

we drove the last FIVE hours, nonstop. we made it home in 11.5 hours and our florida trip was in the books.