the whole reason we went back to wny in the middle of the school year is because of my 21st reunion. we tried to have one last year. but the organizer was all passive aggressive and got mad at everyone and abandoned her planning and the group that took over wasn't left with enough time to do it justice. turns out, it probably wouldn't have mattered, because like 12 people showed up. or more like 35-40. it was fun to see the folks who came, but i was disappointed in the number of local people who couldn't have been bothered to pop in for a few. jerks.
anyhow, i took a few pics.
the first night was a little tailgating get together, followed by wandering over to old van detta stadium for the homecoming football game. i haven't been there since 1994. it was strange. we took a few selfies.
me and missy k. (although i'm pretty sure she's married and the "k" is wrong).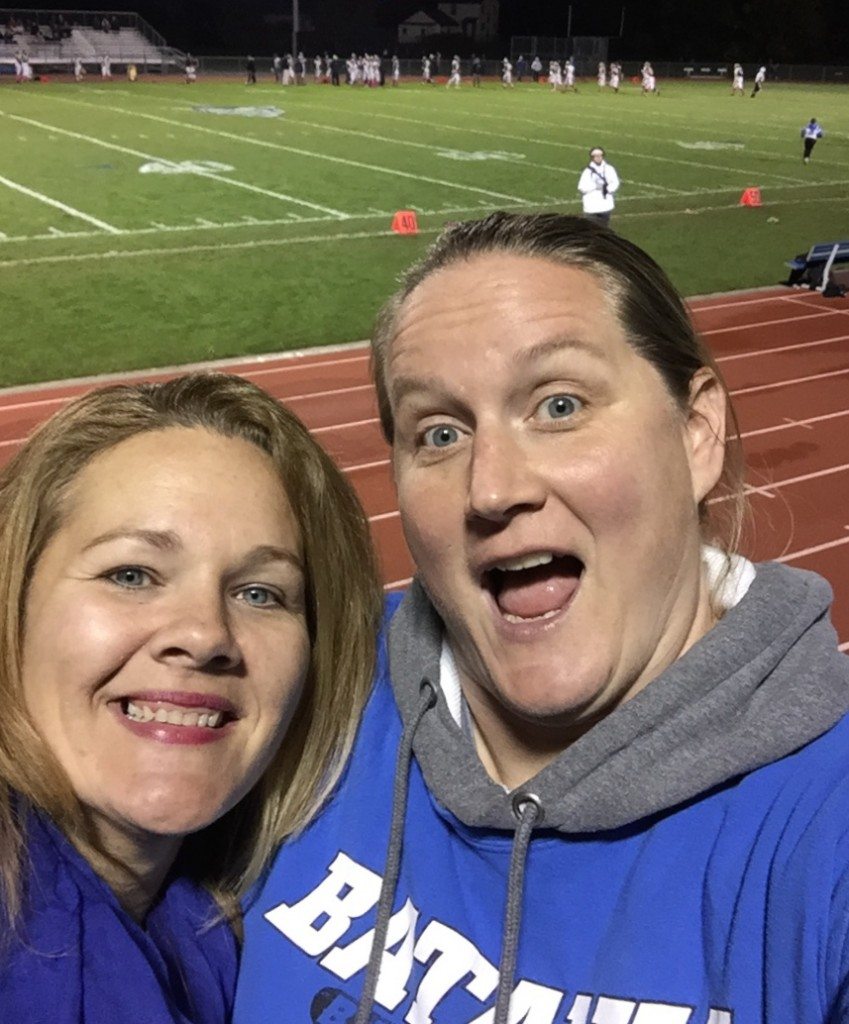 me. missy not-k. and megan not-george. 🙂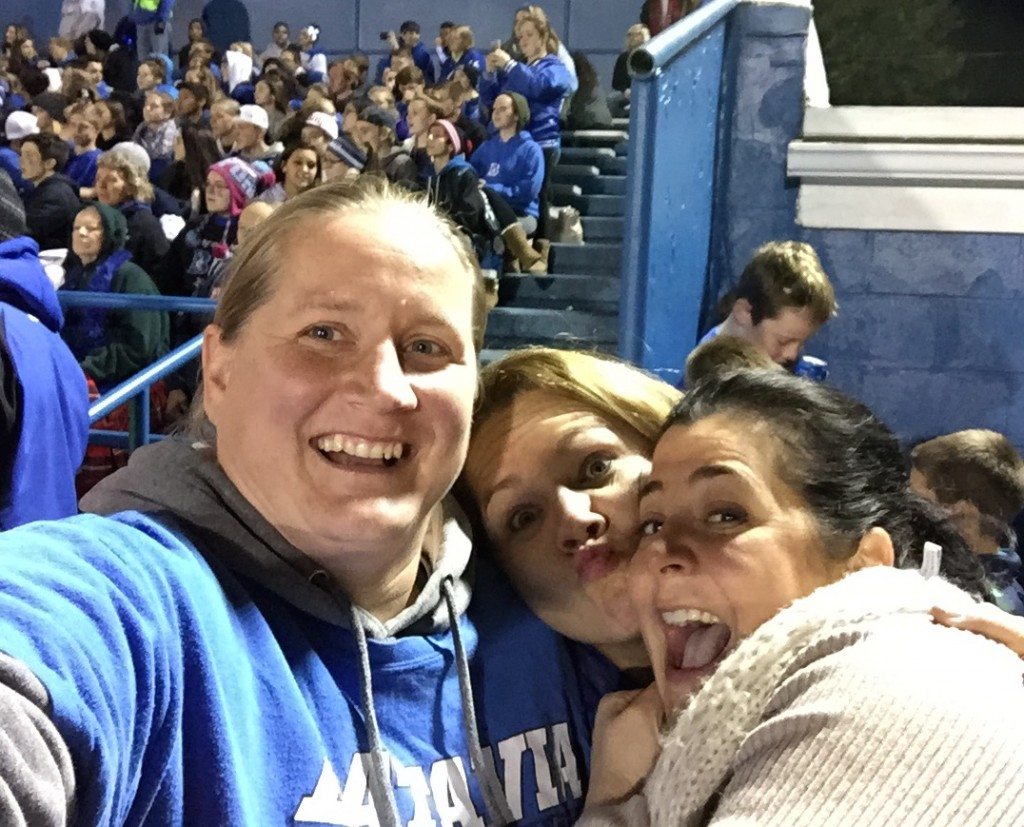 after the game (just after halftime, i mean, since it was already like 42-0, batavia) – we went to tf browns. me and my old friend, spitter. or chris, if you're into actual names. we were the stars of the kindergarten play in 1981 and we were classmates through two years of community college. 🙂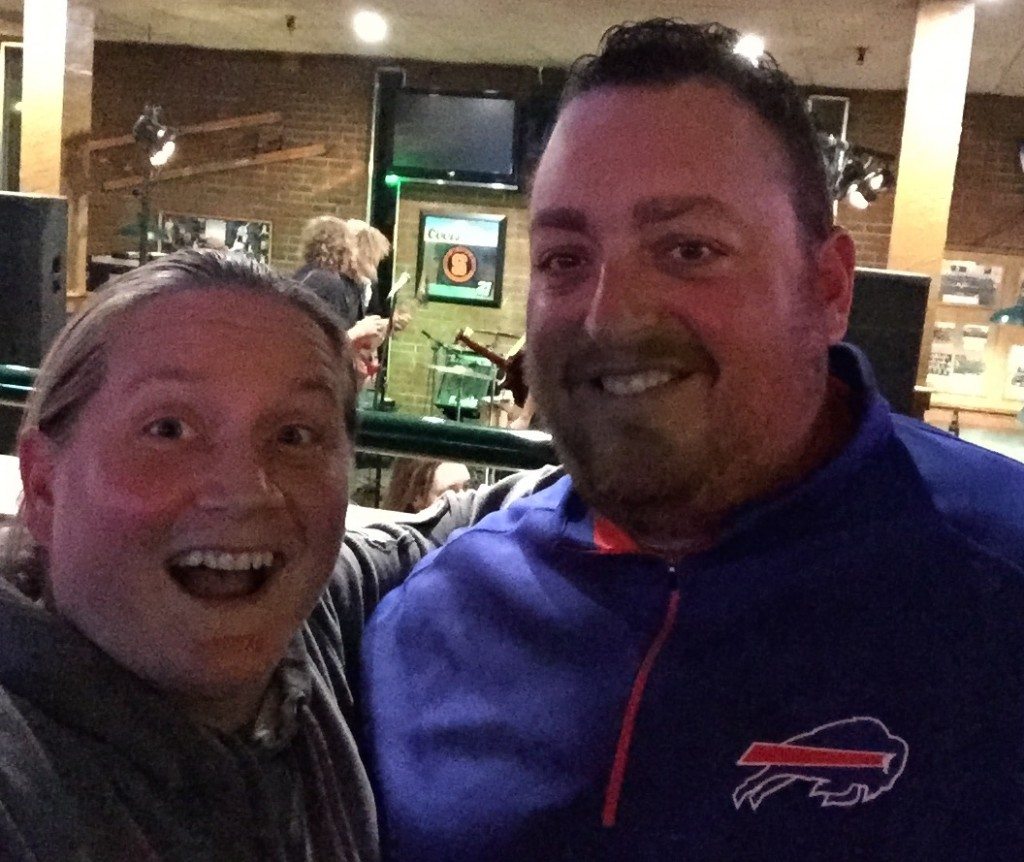 a fantastic cover band called "savage cabbage" played later in the night. that is their real hair.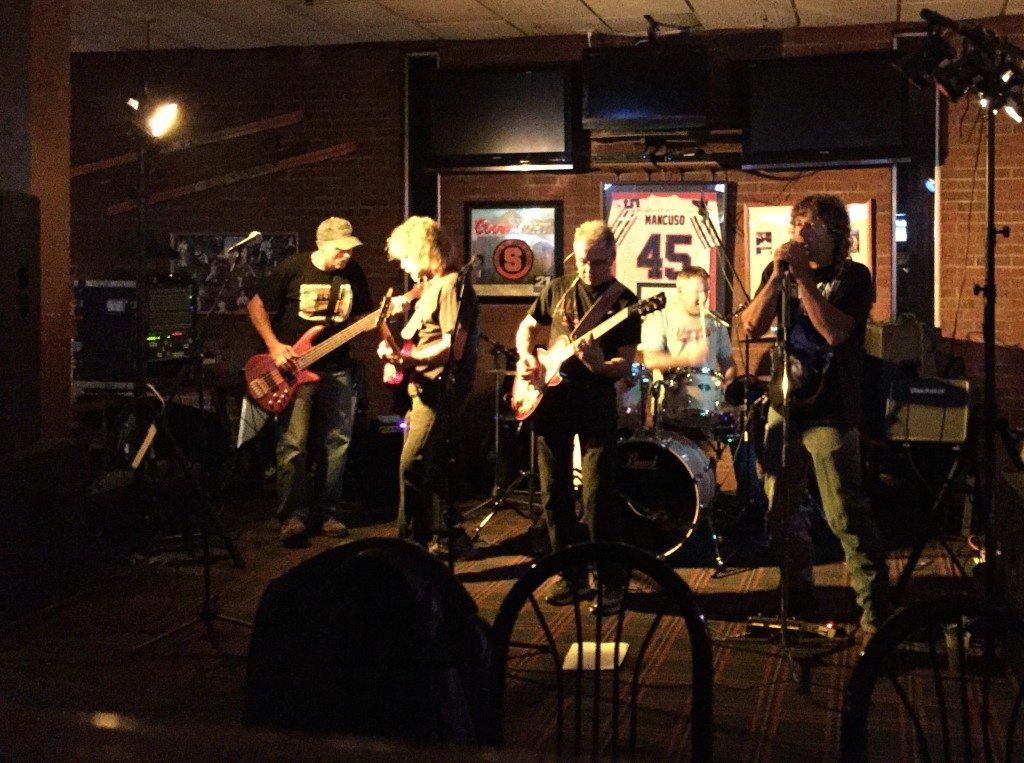 my friend jane chang and sara with no h, "hawkeye" hawkins… jane and i were in the "nerd program" together. ACE. every friday, i was bussed over to another school, where we spent the day being smarter than our other classmates. just kidding. we mostly just got to do extra work and then had to make up the work we missed back at the regular school. jane went on to be "most likely to succeed" while i held a solid B average through high school, due to my unwillingness to "apply myself" or "take my education seriously". sara and i played soccer together and are pretty much just forever linked for having the same name, although all sarah's know that sara without an h is NOT the same.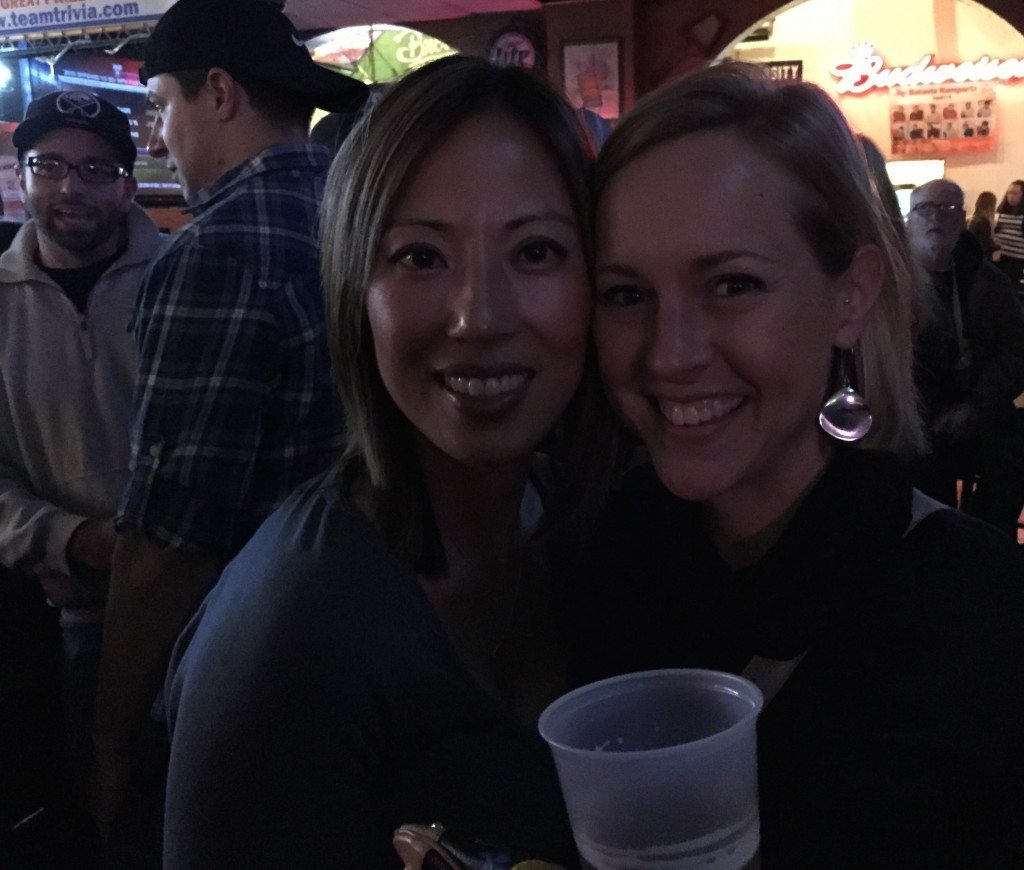 the second night of the reunion was at city slickers, which is a bar/restaurant i have never been to. there was a low-ceilinged room downstairs and we just hung out down there. it was mostly the same crew from the night before plus/minus a few peeps. i was pretty tired after my long night out the night before and our day at the pumpkin patch, so i didn't actually stay long. :/.
the tepedino twins were there!! (they were there the night before too, but i have no pics). we played softball together in high school and community college. this is tracy. the pitcher. we thought we were hilarious, posing with the faux fish tank.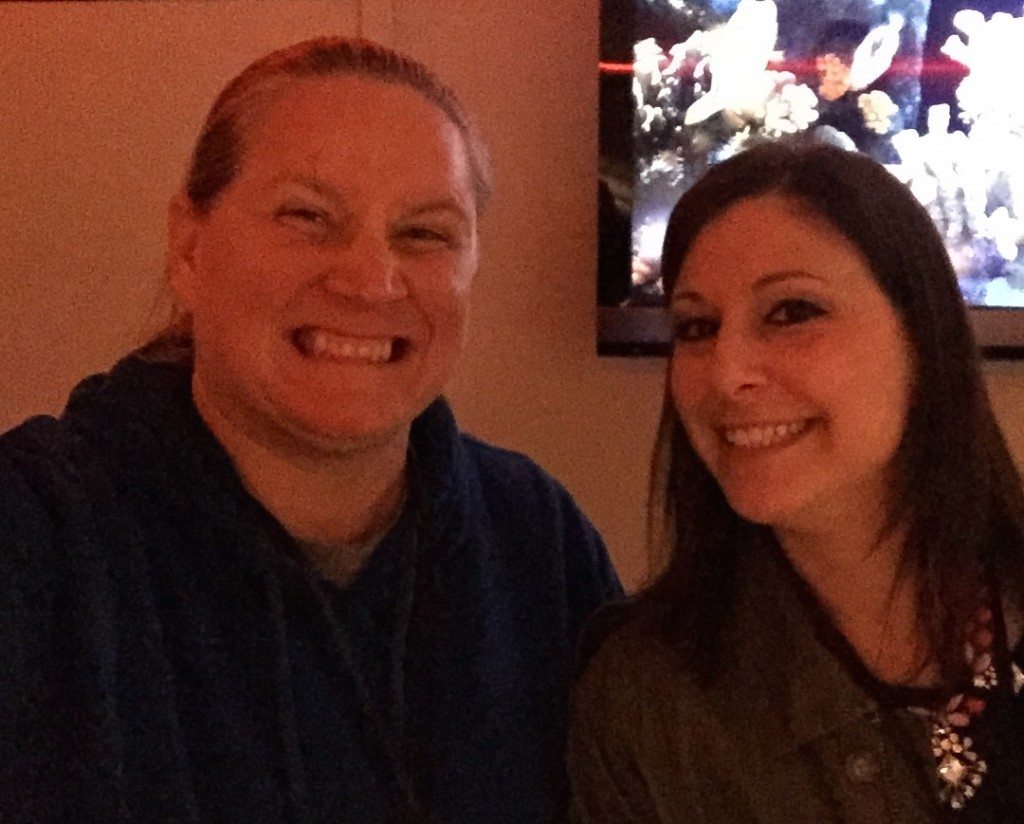 jane. sara. laurie tep. me. michelle zack. tracy tep.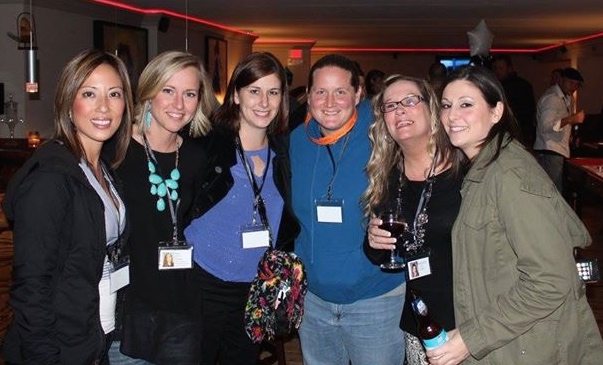 i wish i had taken more pics. but i didn't. and so this post is mostly over. except for a parting shot of my name badge. heeeeee…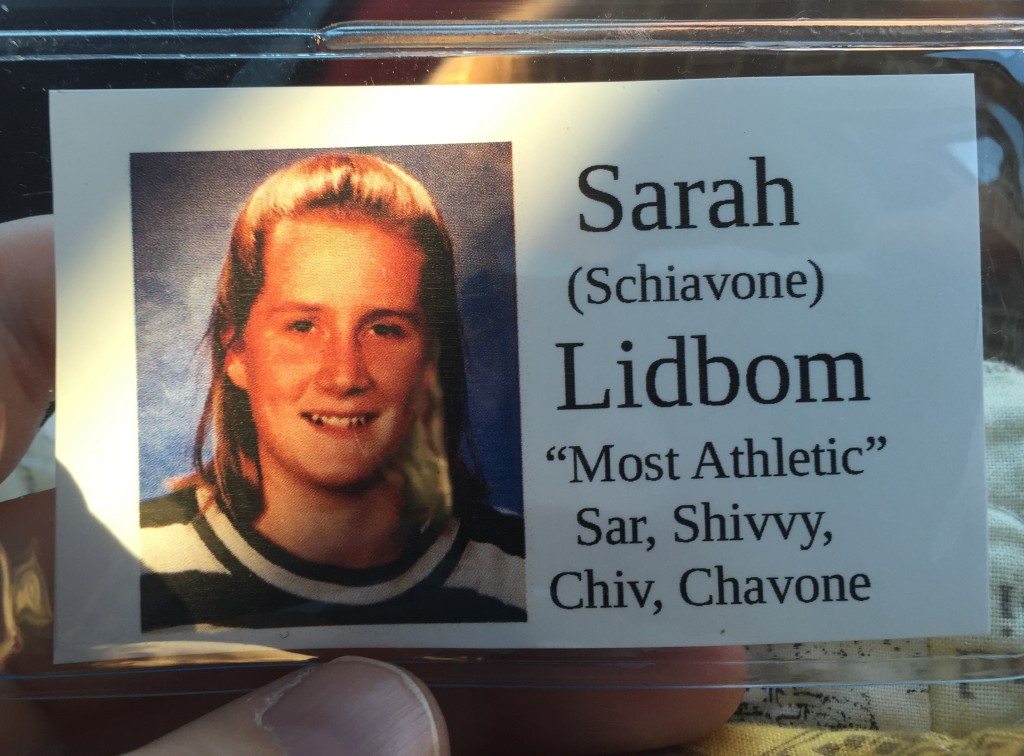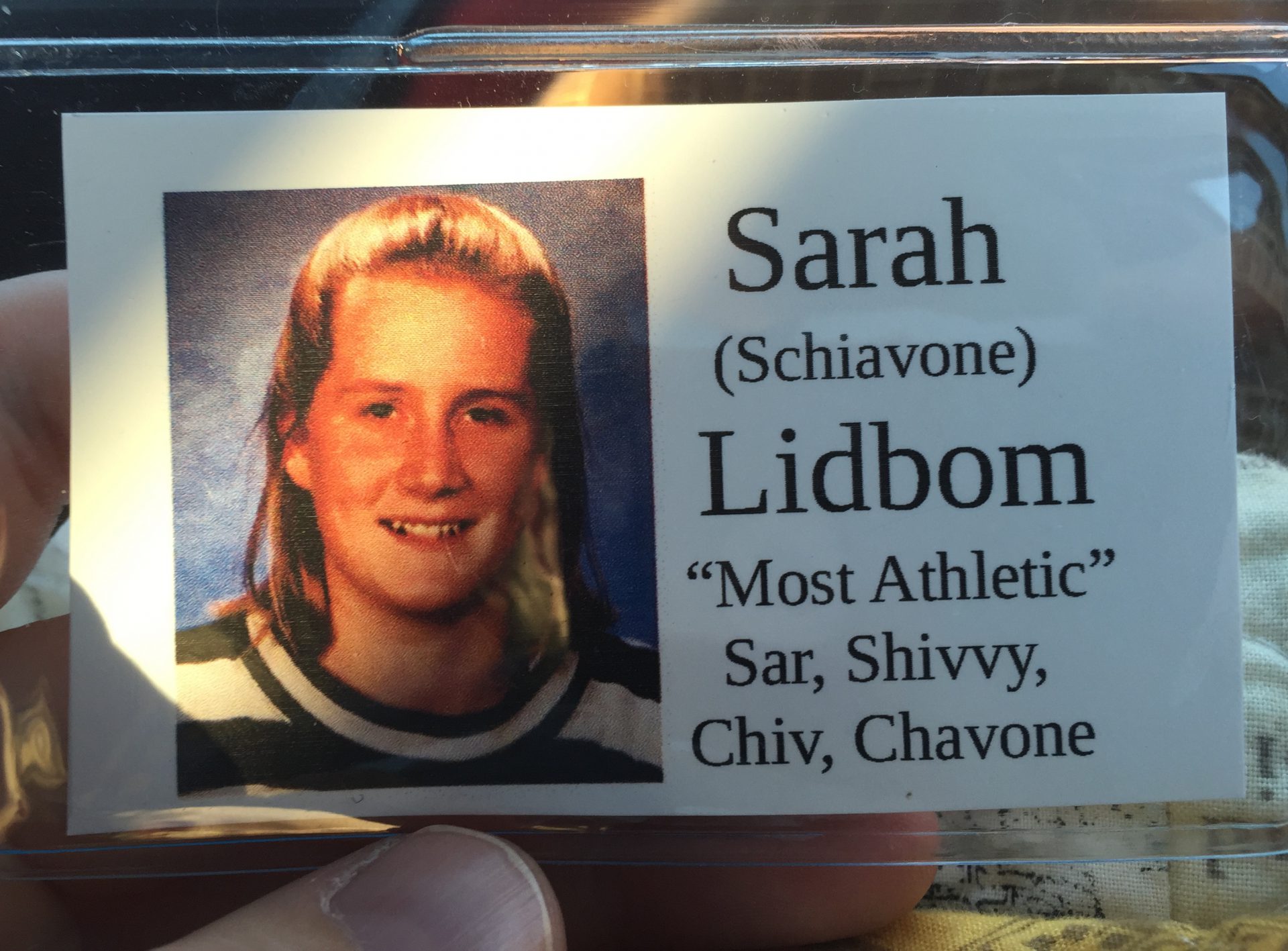 go bhs class of 1994!