at some point in november, i finished up a little patchwork quilt for my friend allison's daughter.
i think she's planning to give it to her as a christmas gift.
i don't have much to say about it. it's patchwork. it's girly. i hid a few little surprises in the fabric choices, like a frozen square and some strawberries. and a bee, because her dad is a beekeeper. 🙂
anyhow, here it is.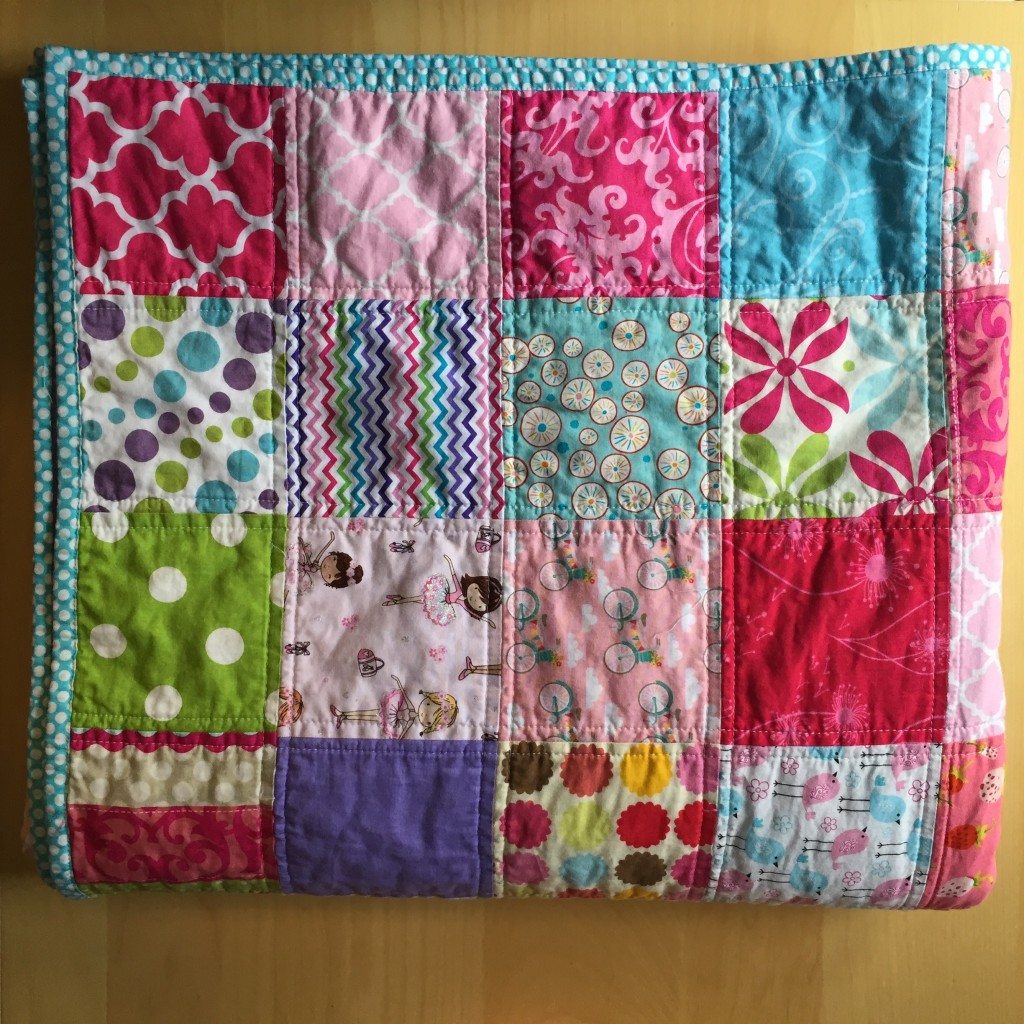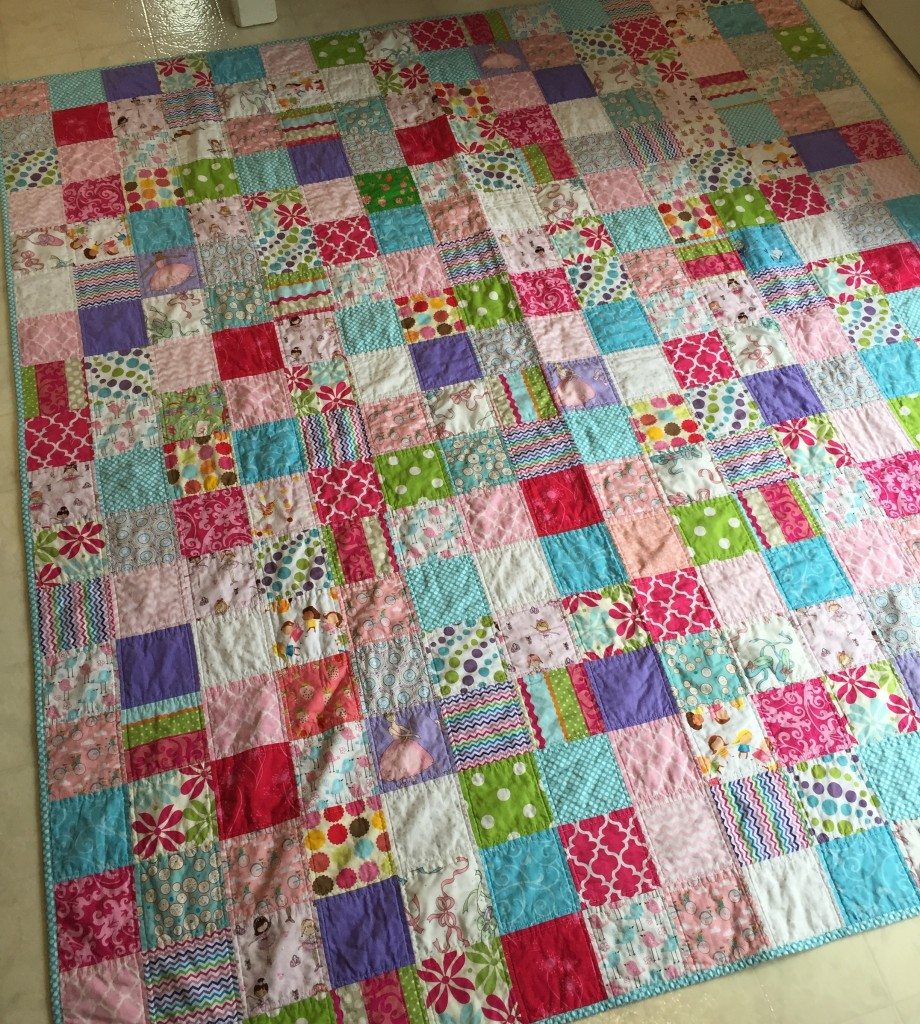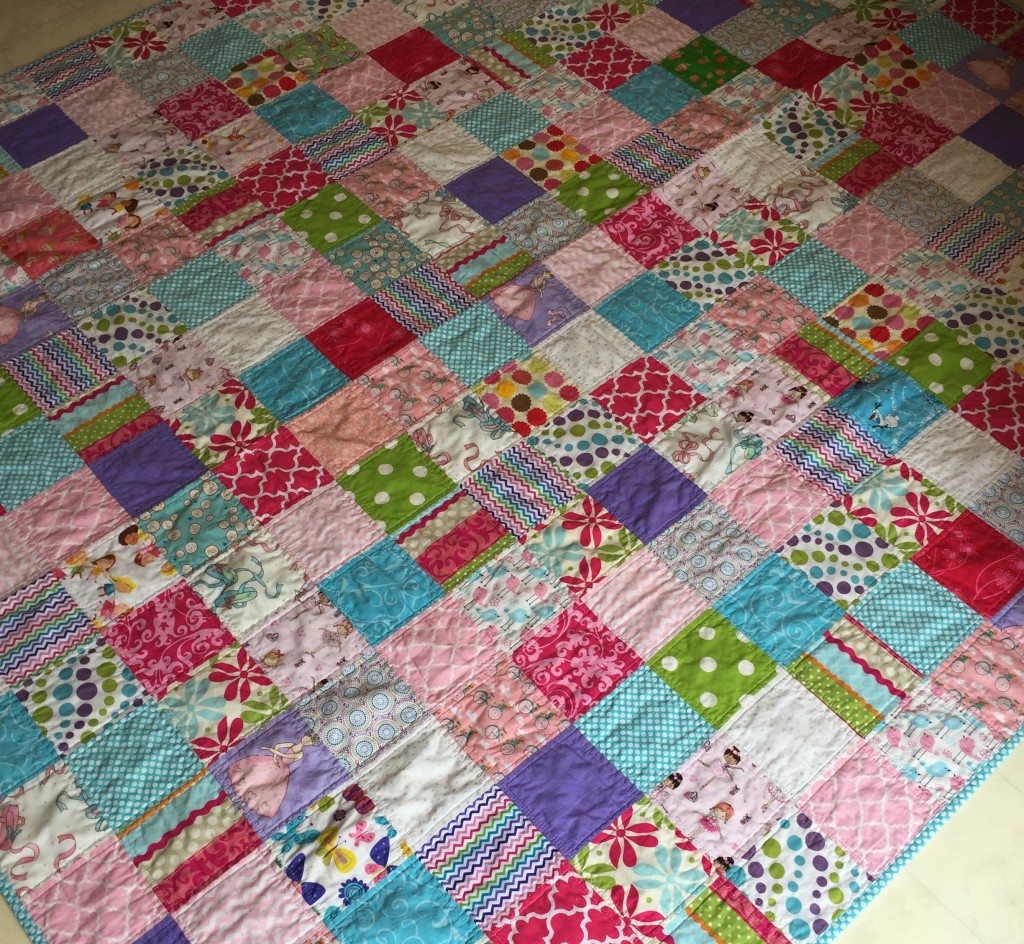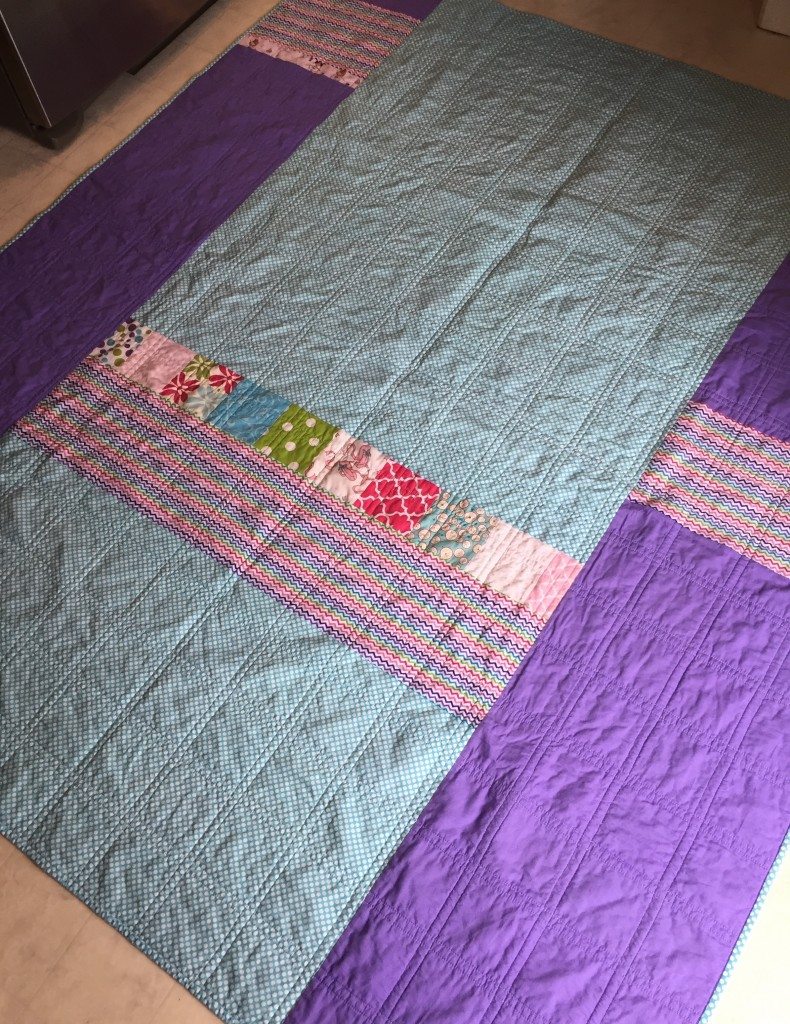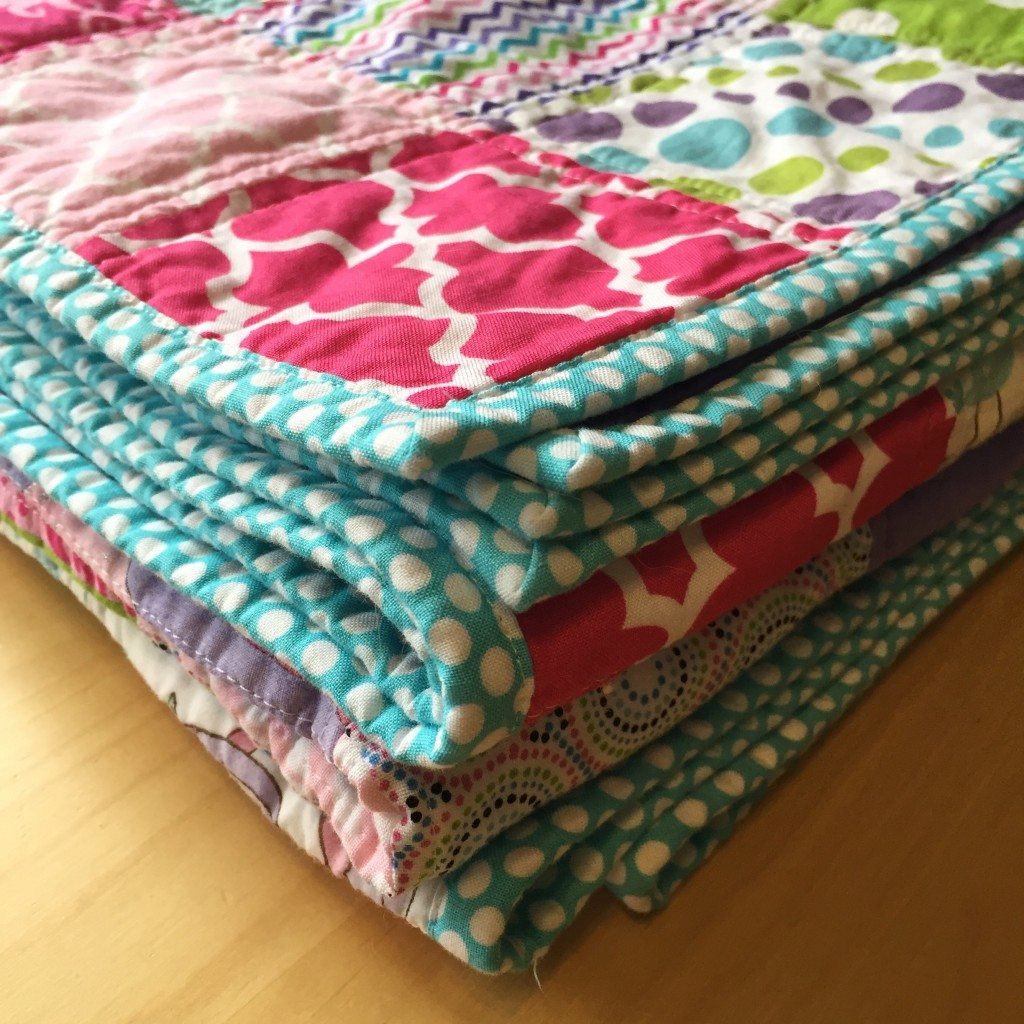 hooray.