a couple of weeks ago, as part of our "homeschool", on a particularly beautiful december day in north carolina, i loaded up the three lid kids for a quick hike around pilot mountain. we packed some snacks, toys and art supplies and were on our way.
we were so excited to see pilot mountain rise up out of the middle of nowhere.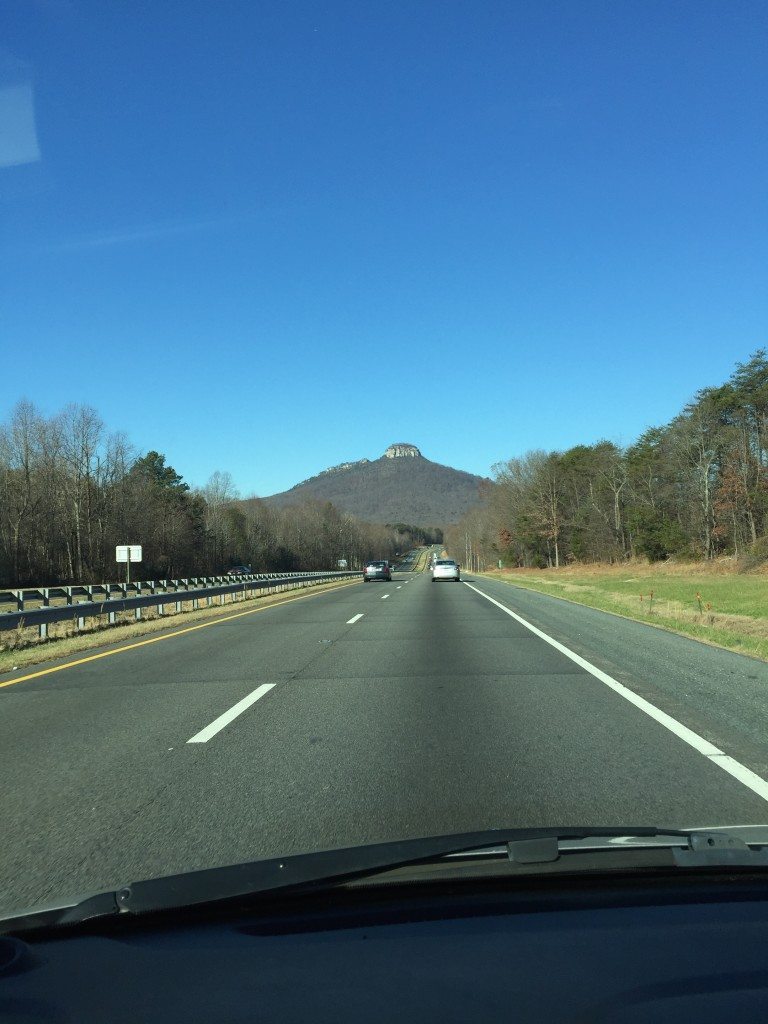 we purchased a new backpack for hazel after the one we bought for isaac almost 9 years ago basically fell apart. she was pretty receptive to a walk around the neighborhood, but when we loaded her for the mountain hike, she was a little less exuberant.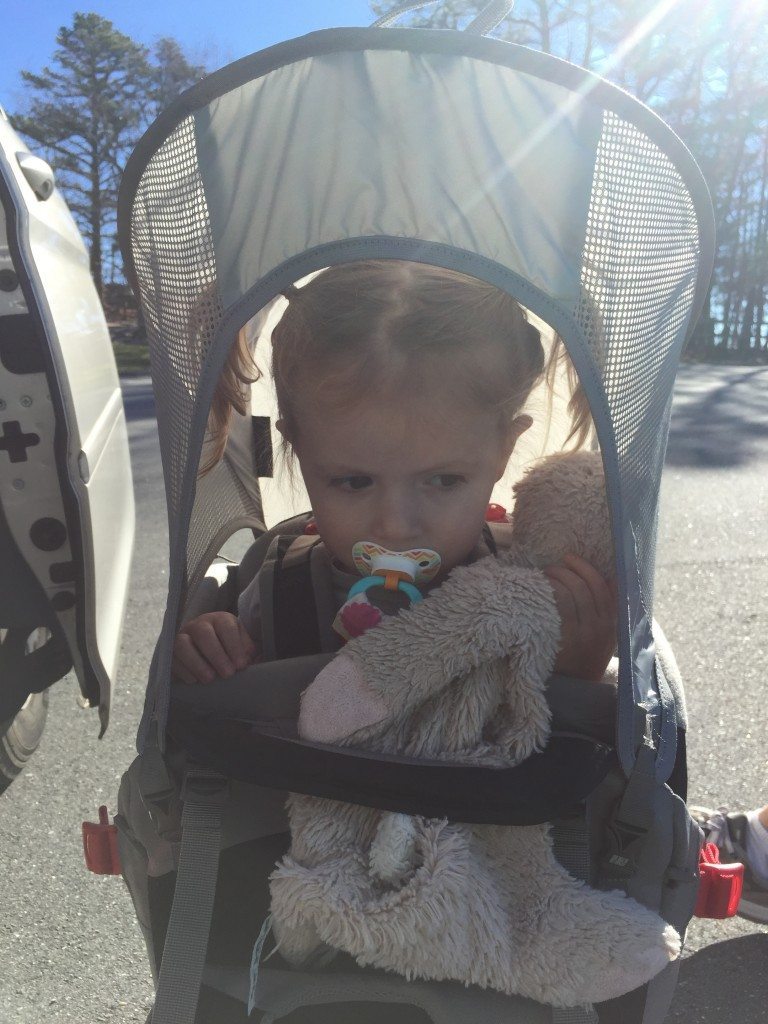 these two took off on our adventure with great excitement.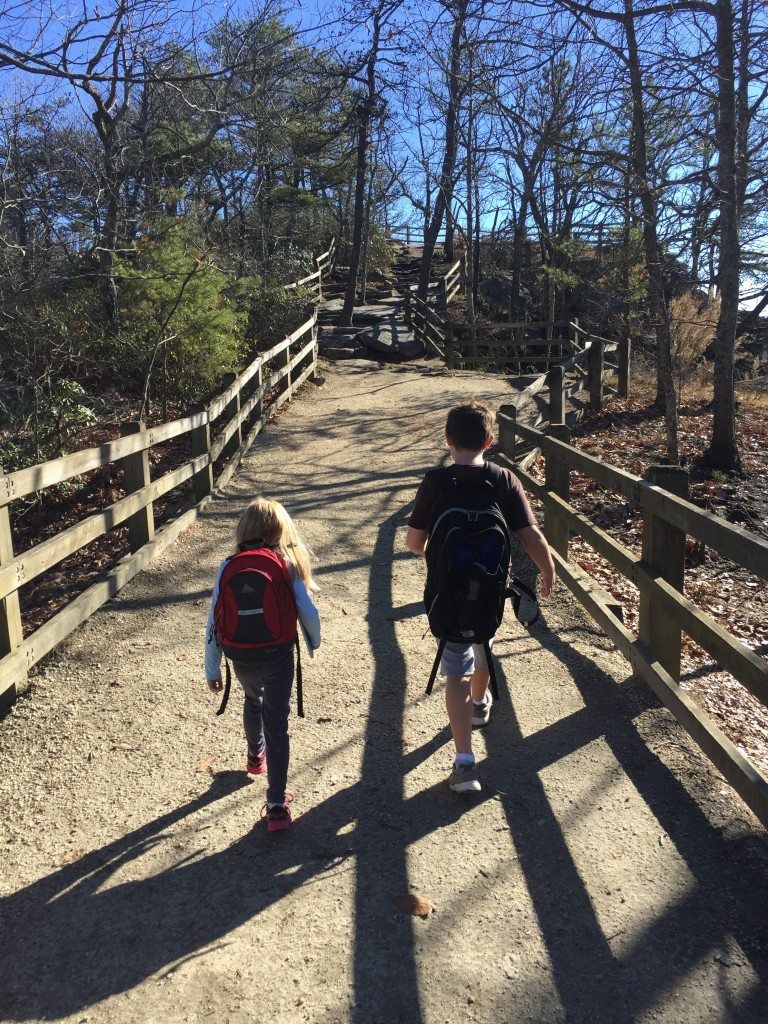 isaac was a little worried on our way up that it was going to be too high and scary. but then he was the first one to run up to the overlooks and peer out.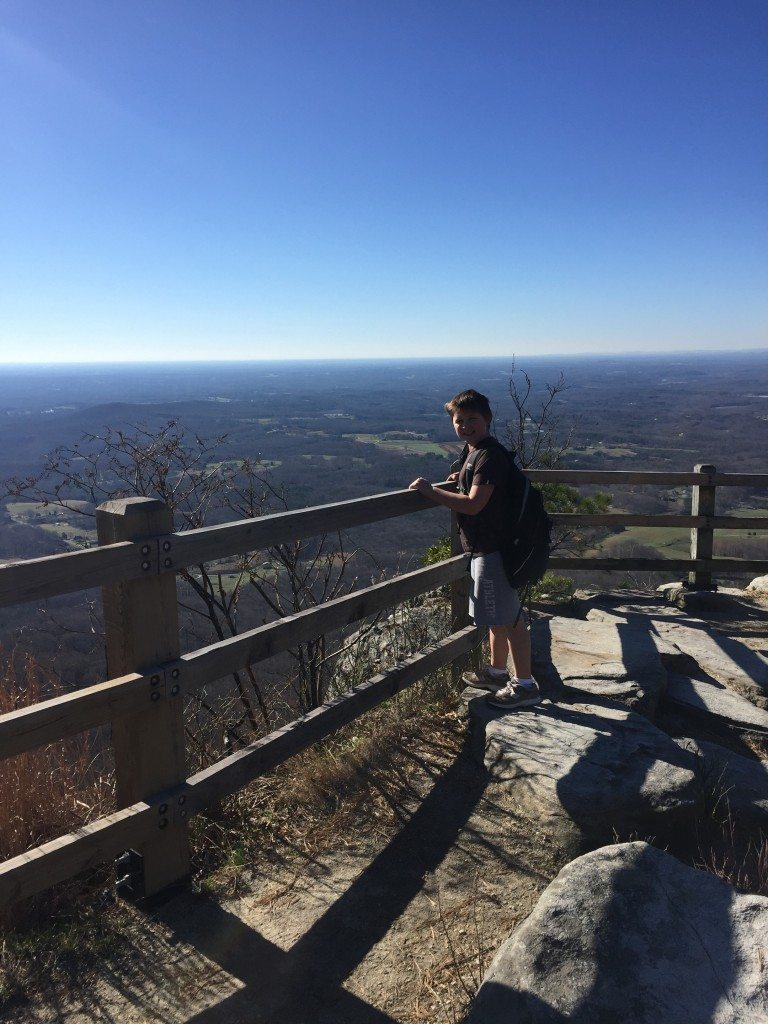 my big kids.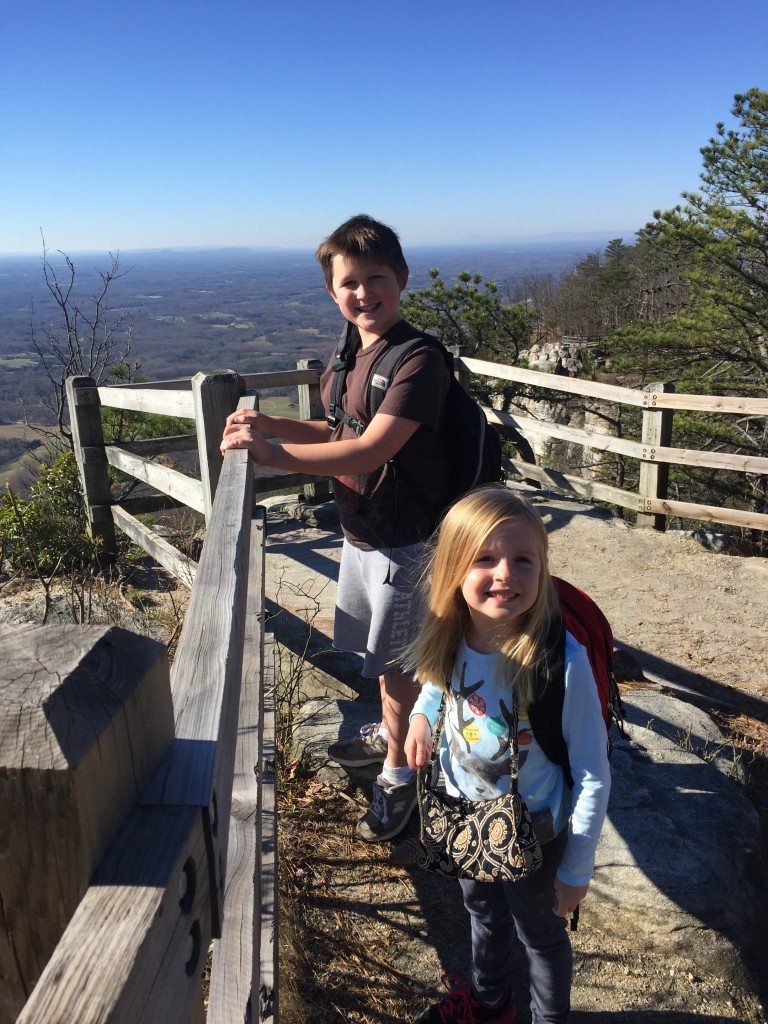 we hiked up to the knob overlook and i was resigned to taking a pic of these two and then attempting a selfie with hazel.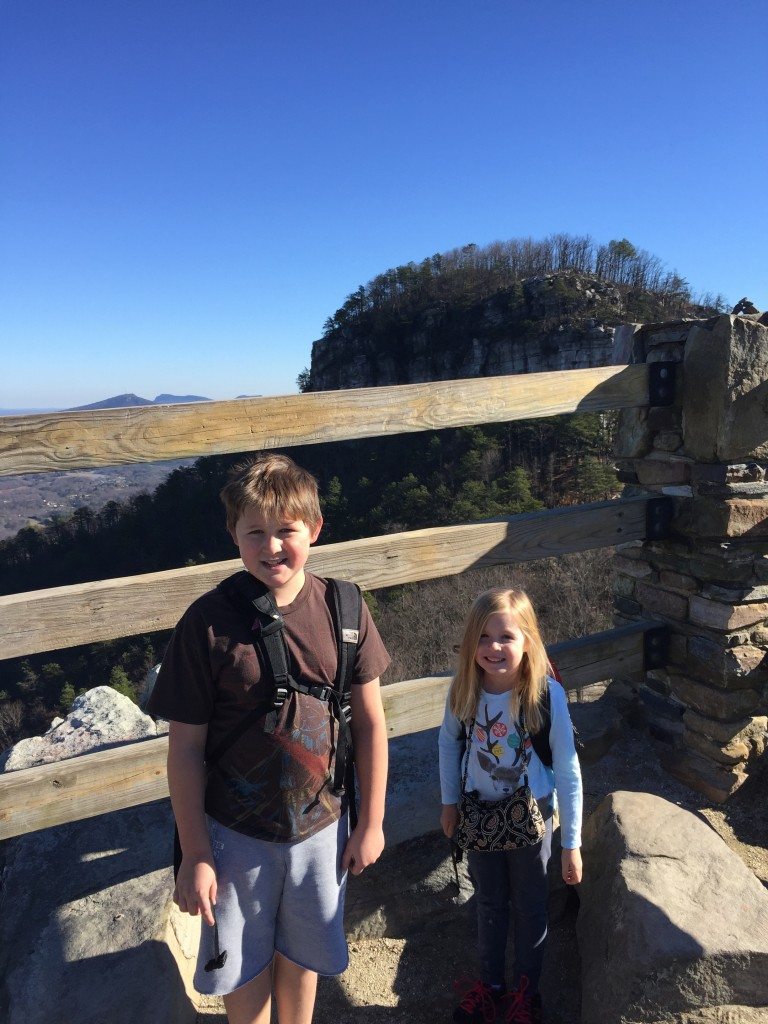 but there was a nice old man already there who offered to take a pic of our entire posse.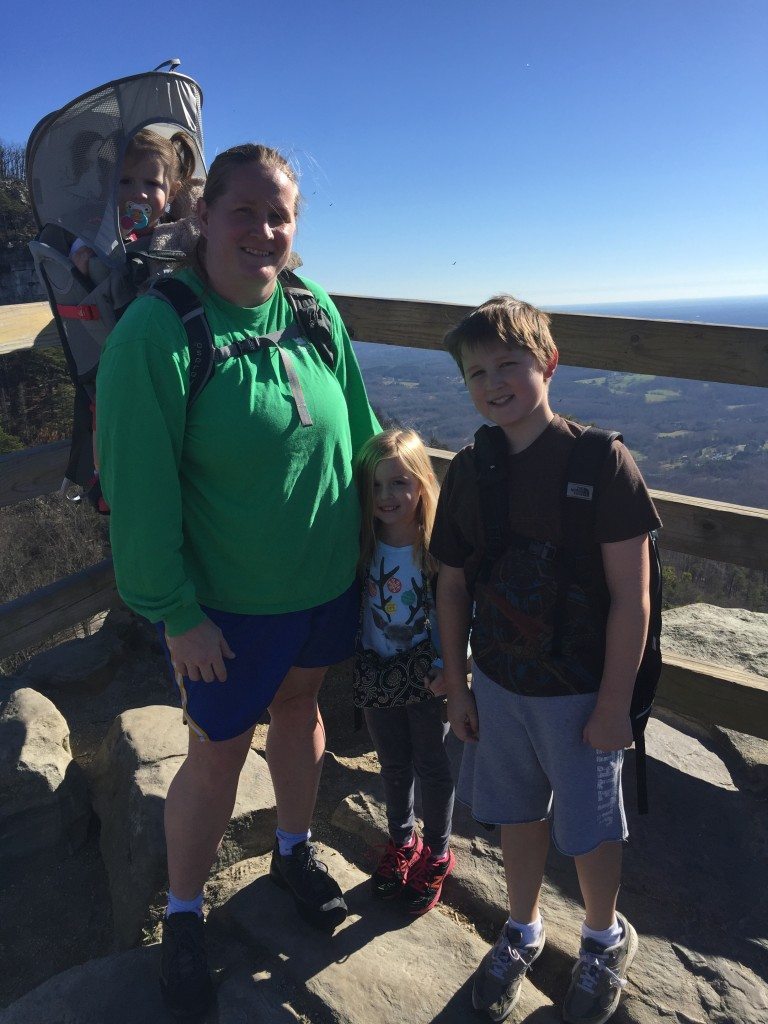 he took a few, so i had some with all of us looking and some with the knob in the background. beggars can't be choosers.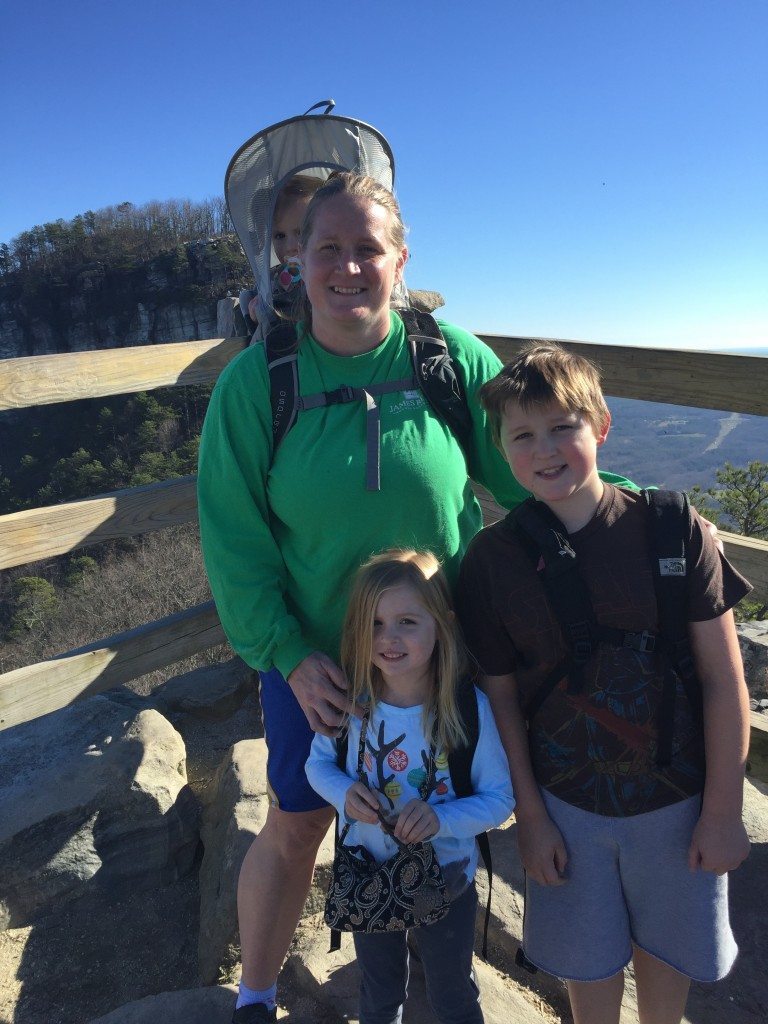 i did manage this selfie of me and my crew. it was hard, though.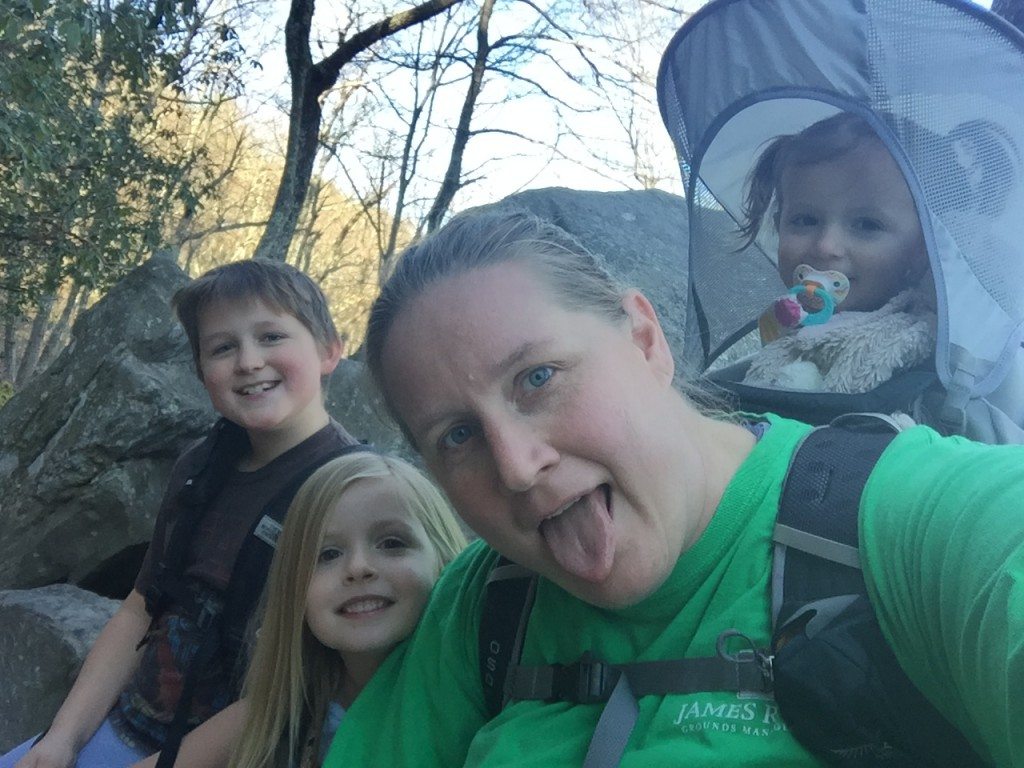 adventurers.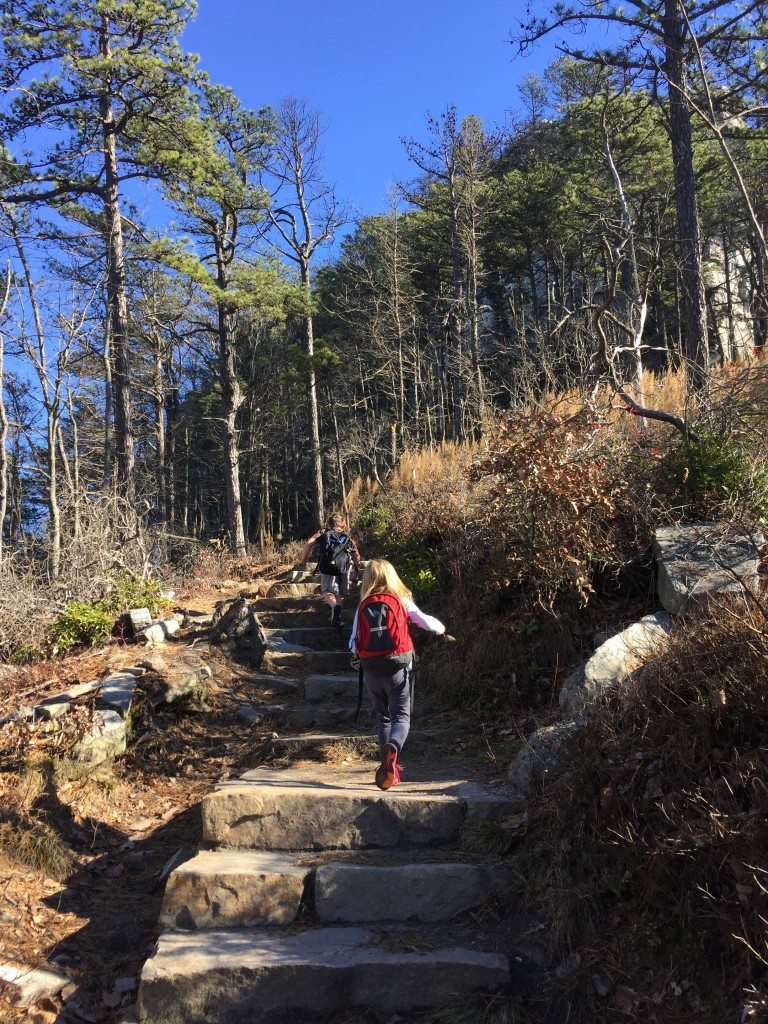 isaac veered off the trail for some side explorations. not too shabby for a kid that was sure he was going to fall off the side of the mountain.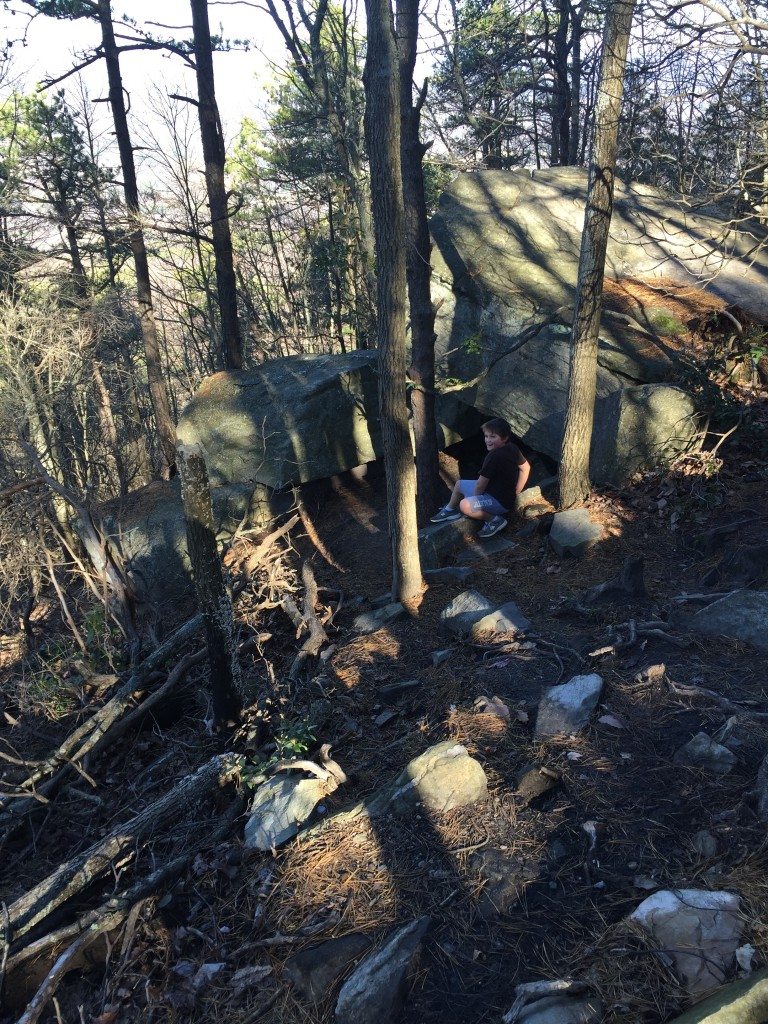 we stopped for some photo ops. because what good is a mountain hike without cute pictures?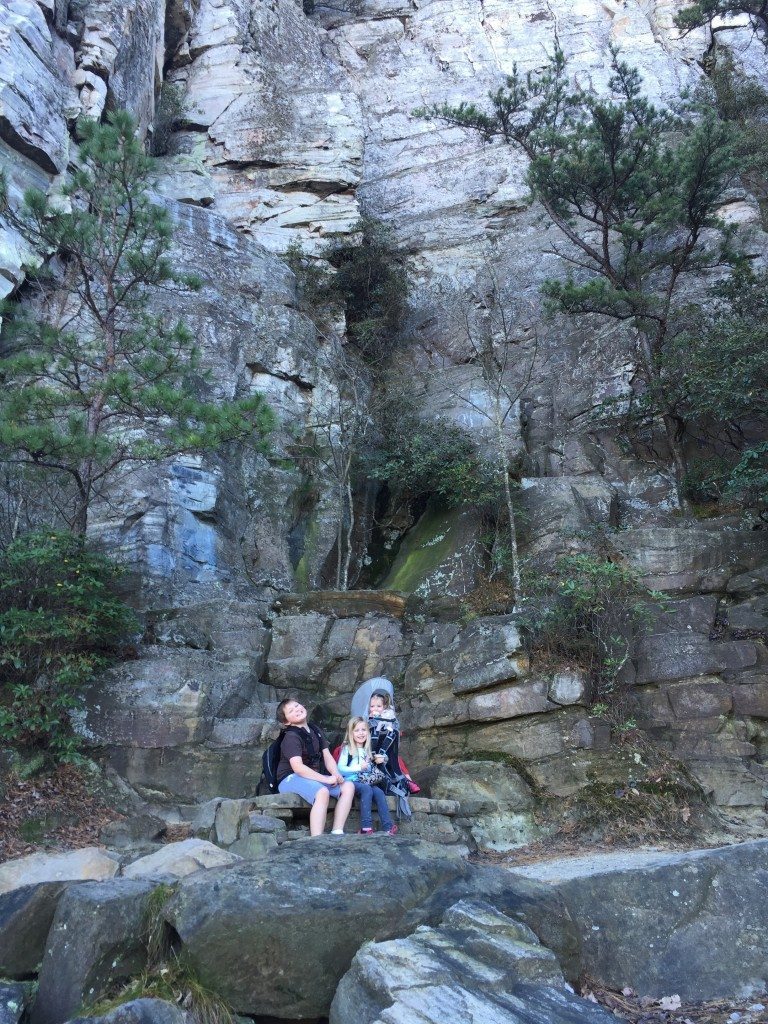 they were in surprisingly good spirits. you don't have to read my blog for long to know that i often have one or two grumpy complainers for nearly every outing. but on this day, there were only smiles and happy kiddos. no fighting or whining. it was glorious.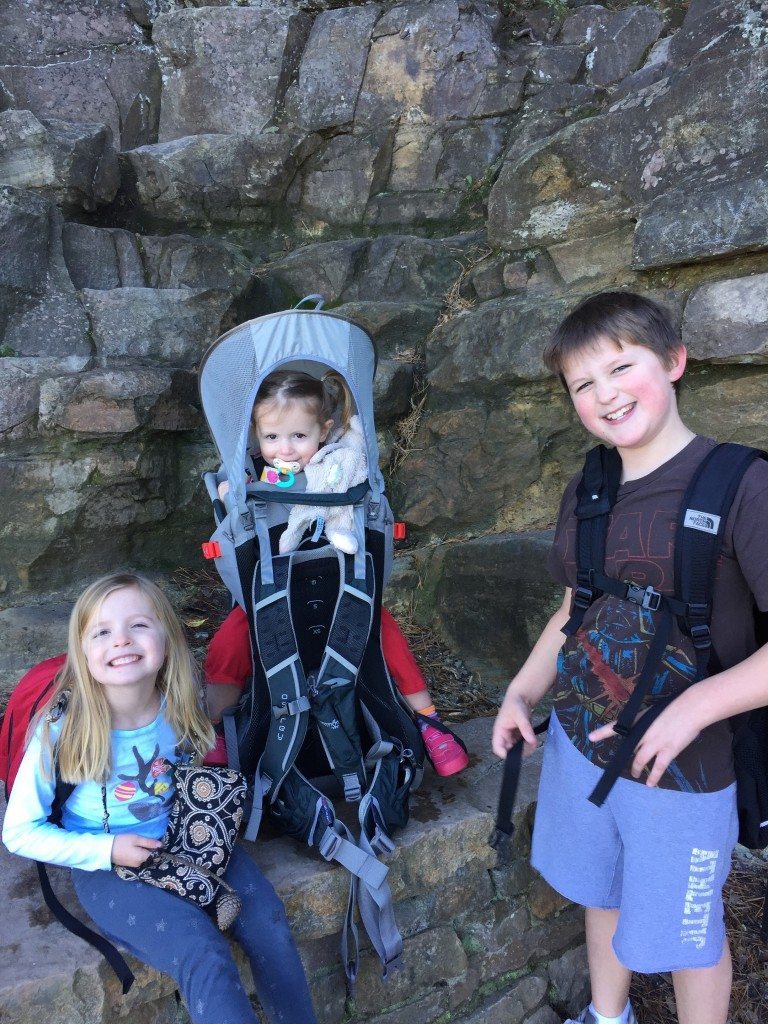 more selfie practice.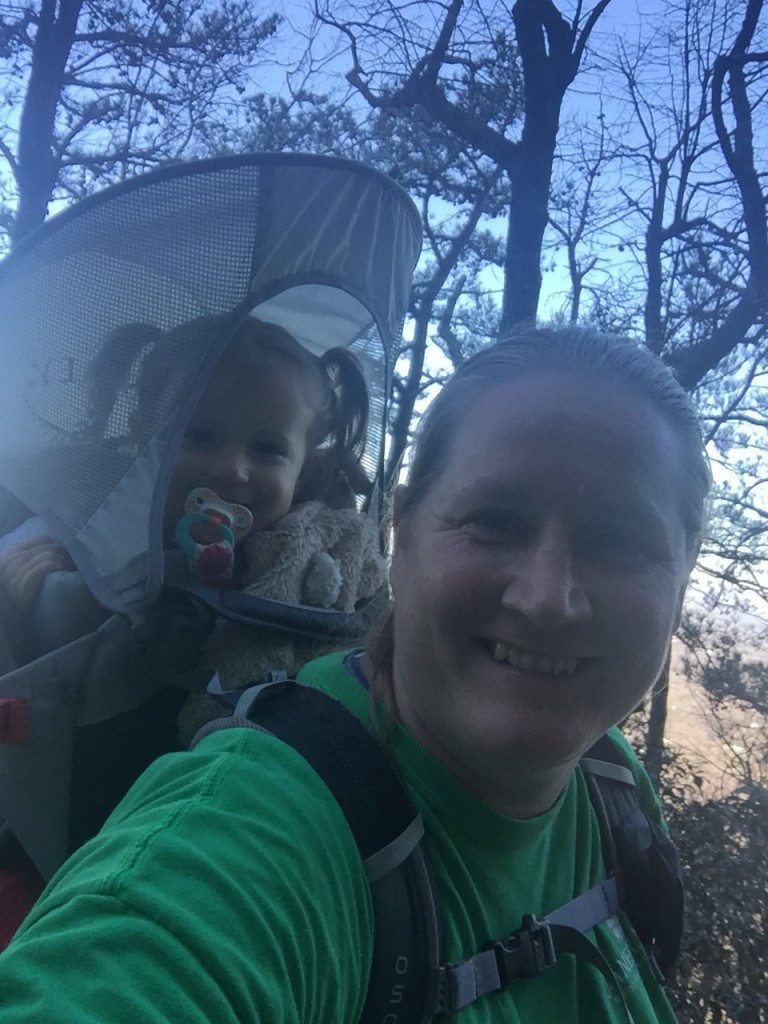 the big kids.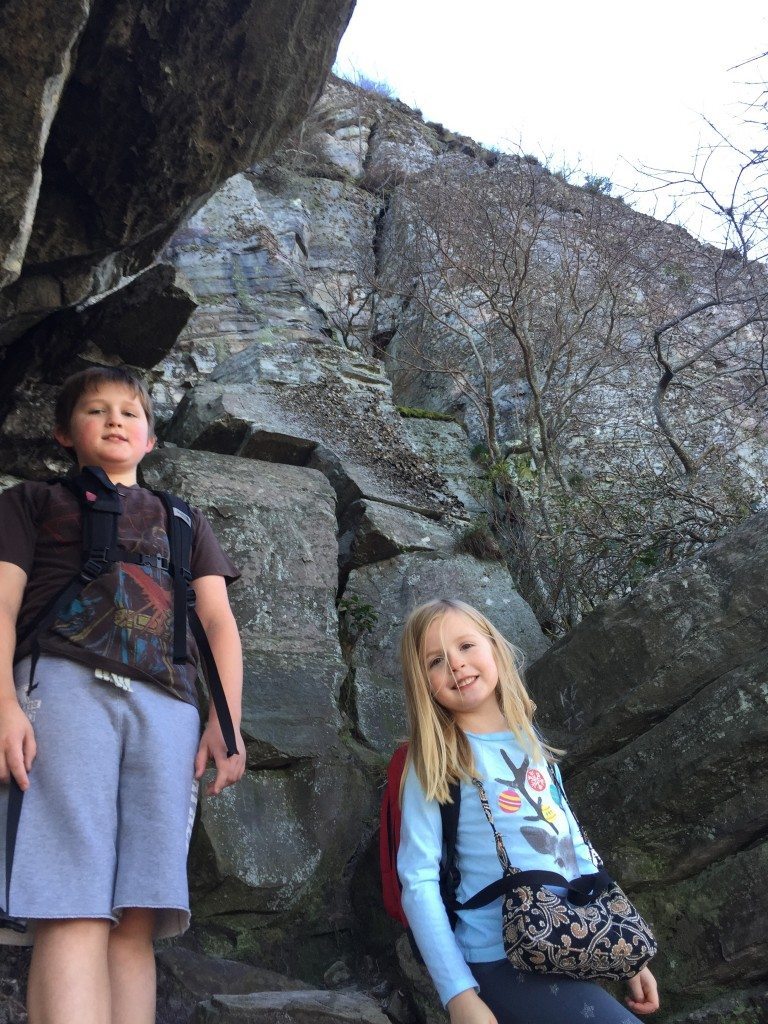 we stopped for snacks and to "journal" and explore a bit. hazel was unsure at first, but soon gained her confidence and was very crazelly.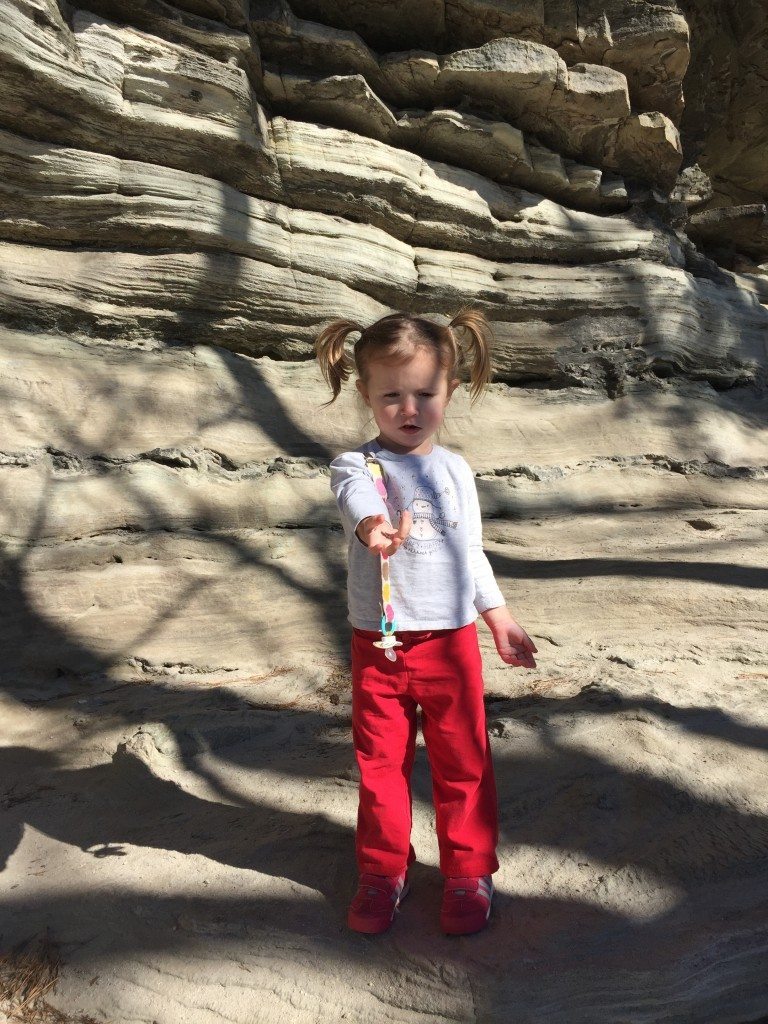 anna, the little artist. 🙂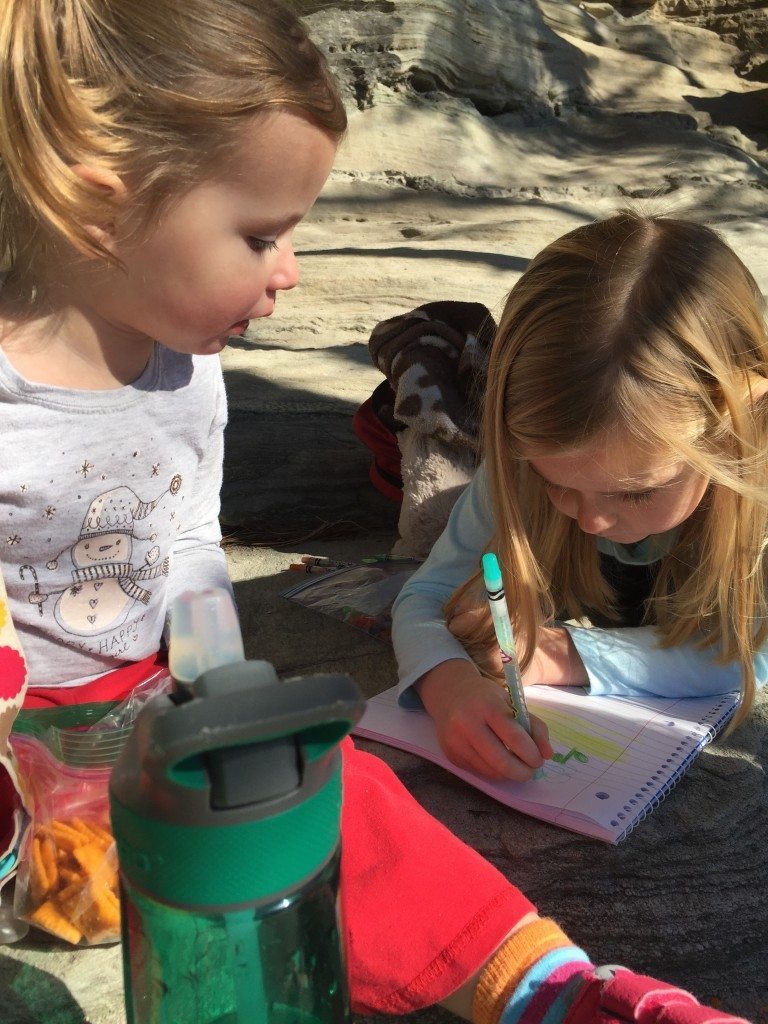 we found a lot of nature specimens that we insisted on carrying around for the length of the hike and all the way home and into the house.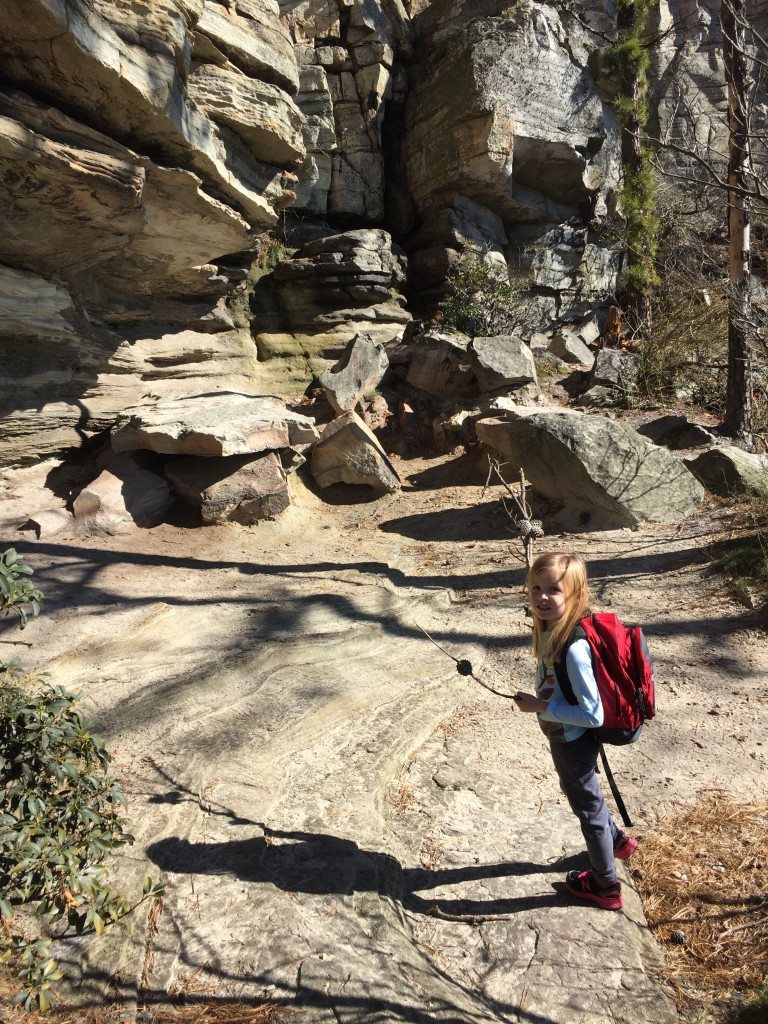 back down and almost done…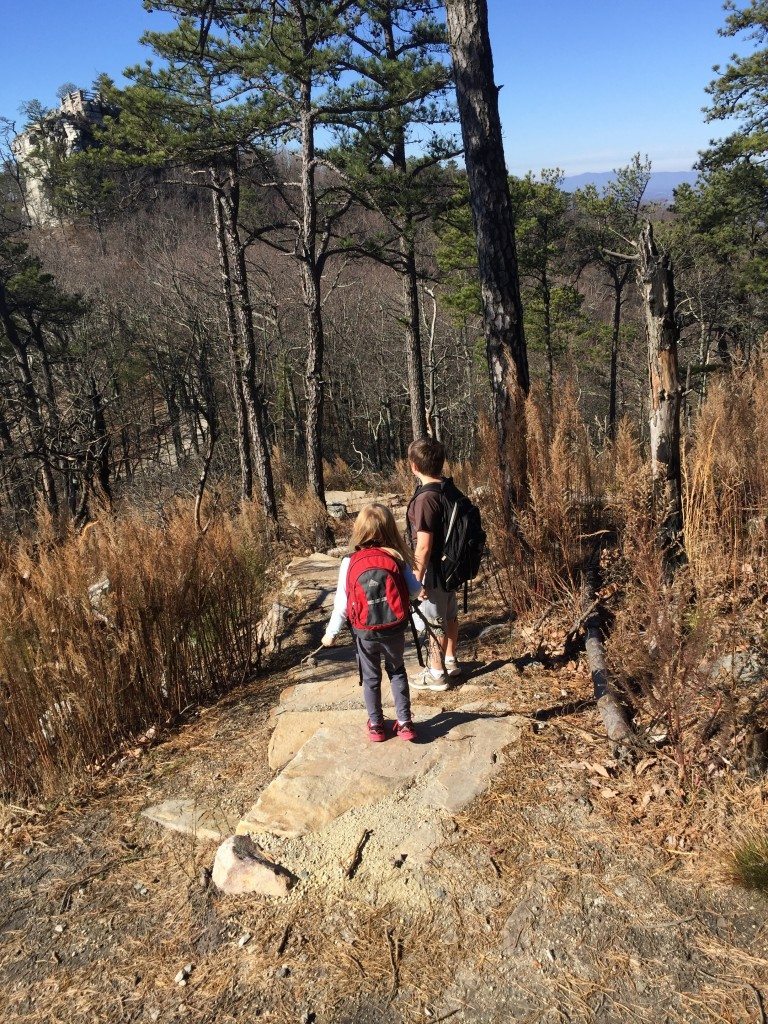 one more selfie with crazel.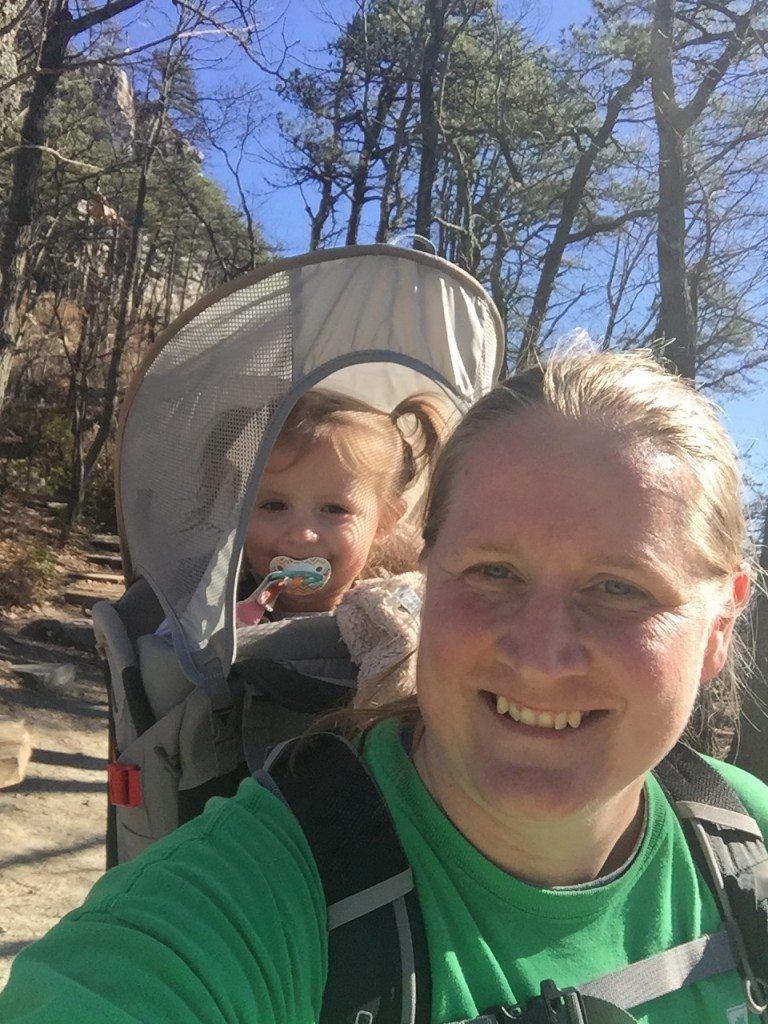 one more overlook.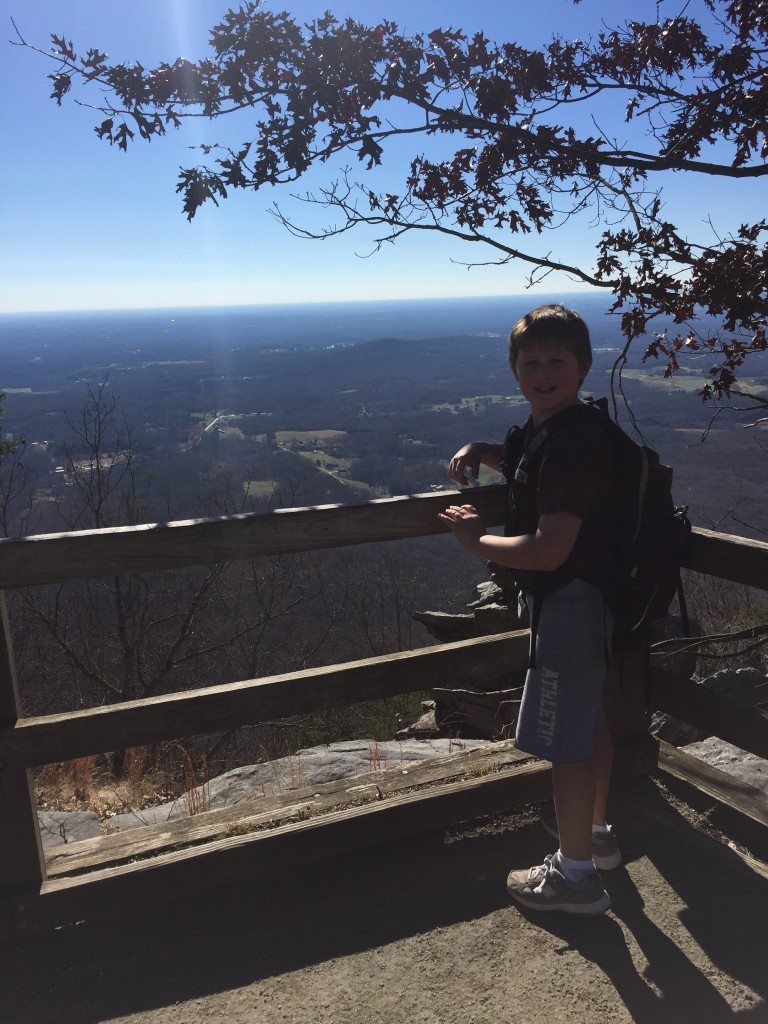 it was a fantastic day. i am so glad we went. we will have a lot of adventures coming up soon, so this was a good preview.
i'll be posting a ton of posts in the next few days. between sicknesses and christmasses and crazy computer situations, i have once again amassed a backlog of posts… sorry.