our campsite is about 5 miles down the road from lake louisa state park, which is the number one rated "thing to do" on trip advisor for the clermont area. we had also heard good things about it from some camp neighbors, so on friday, with cool temps, we decided to give it a go.
i wasn't sure about terrain or wildlife, so we determined that the best option for hazel was the backpack.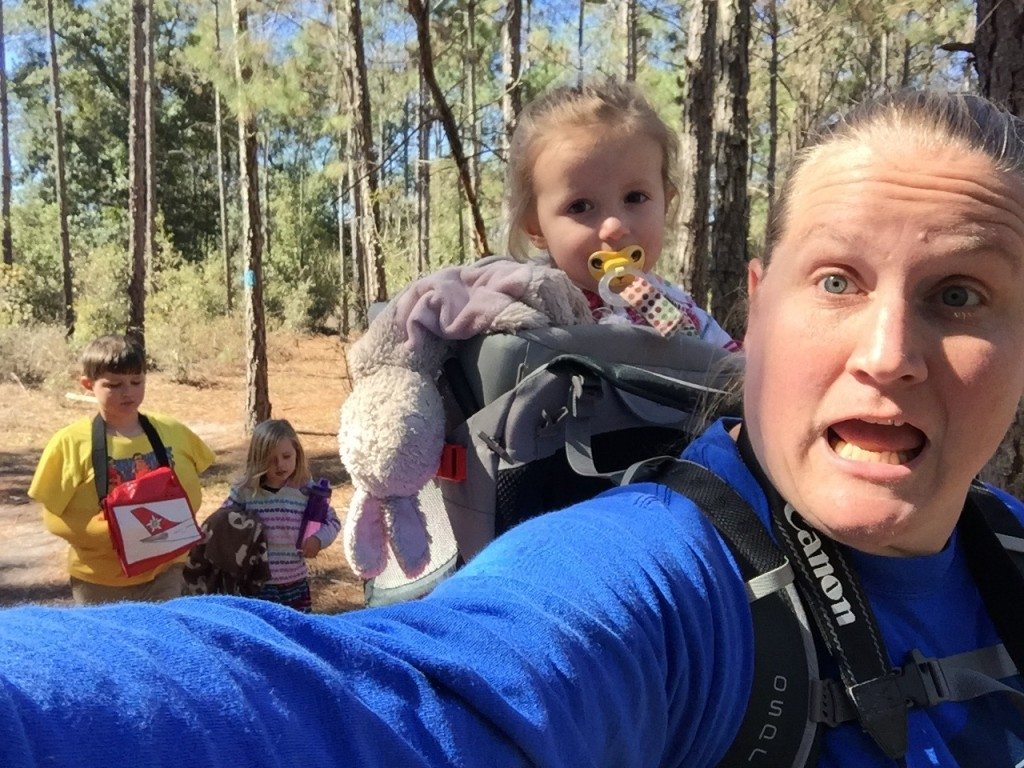 there are 28 miles of hiking trails in the park, but we picked a sort of smallish set of loops, closest to the lake. the trails were very flat (it's florida), sandy (it's florida) and wide. so, we let hazel down to run around a bit.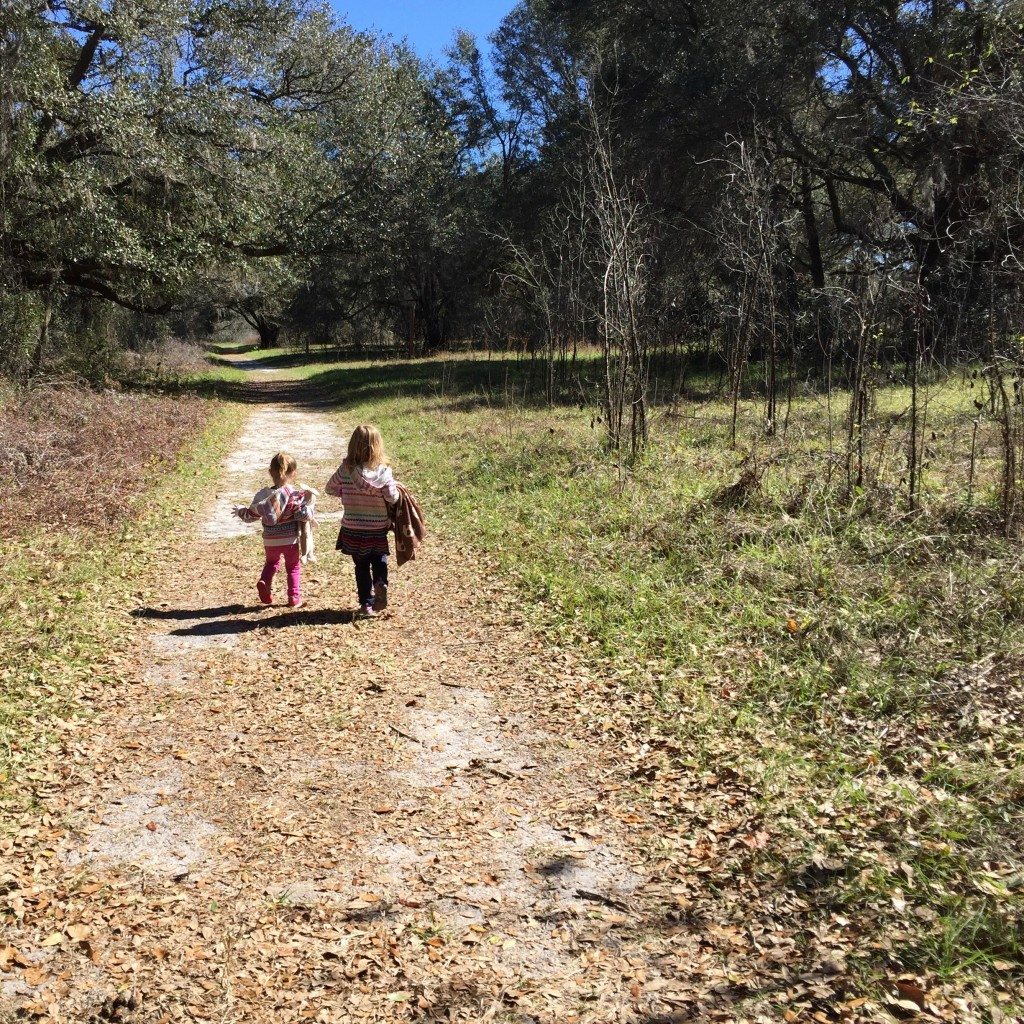 for most of the hike, it was hazel and i up front, with her either in the backpack or running ahead, and the two older kiddos actually having conversations and walking along nicely. for *most* of the hike.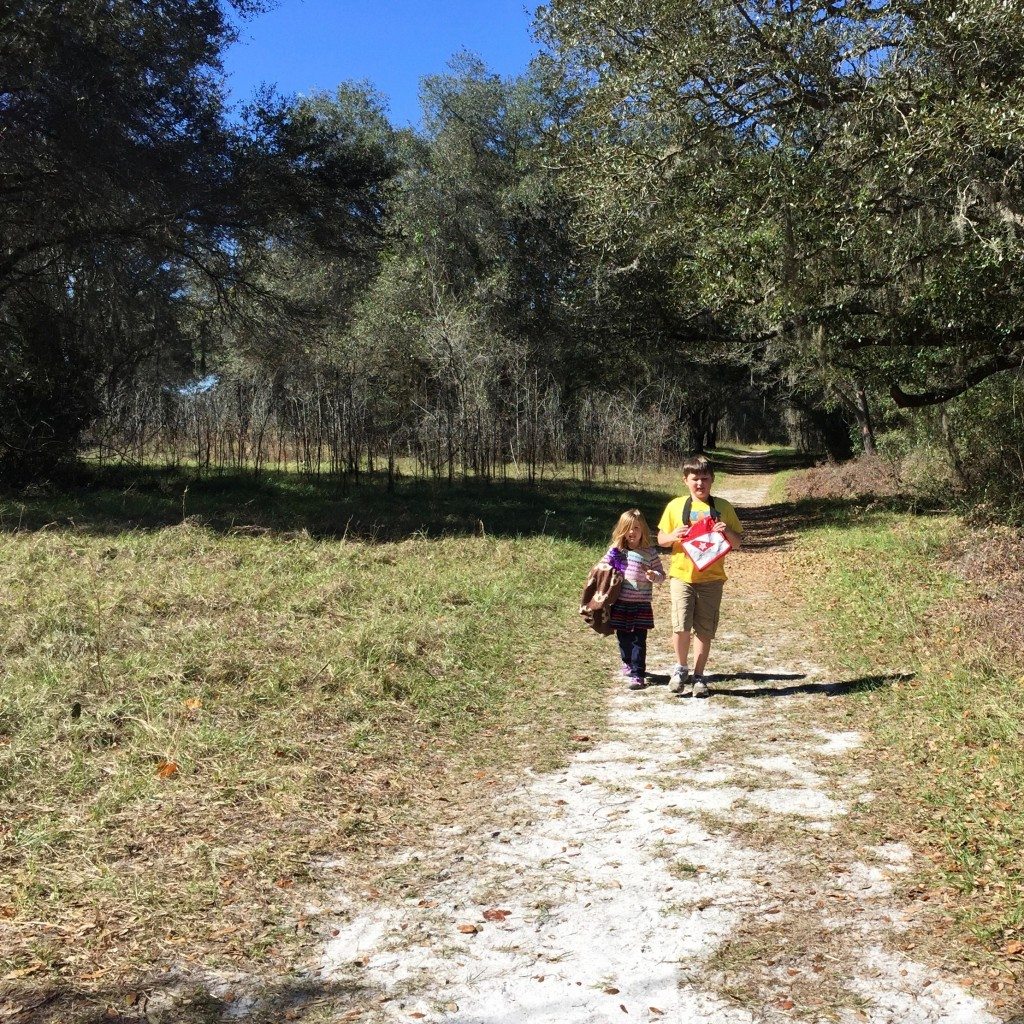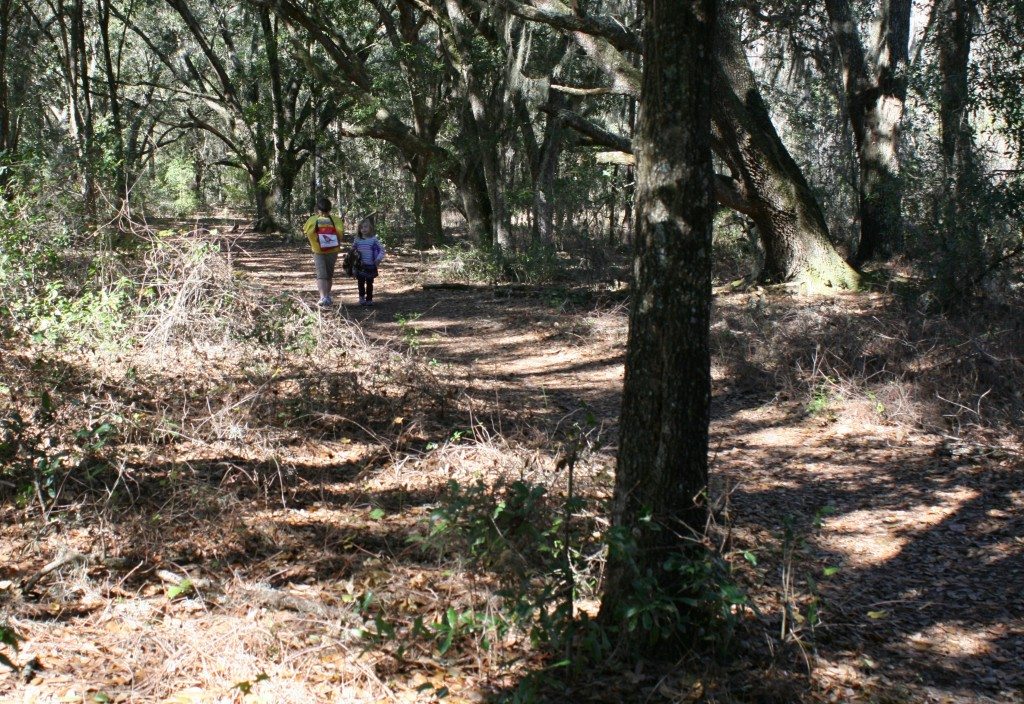 the humored me and took a few posed photos.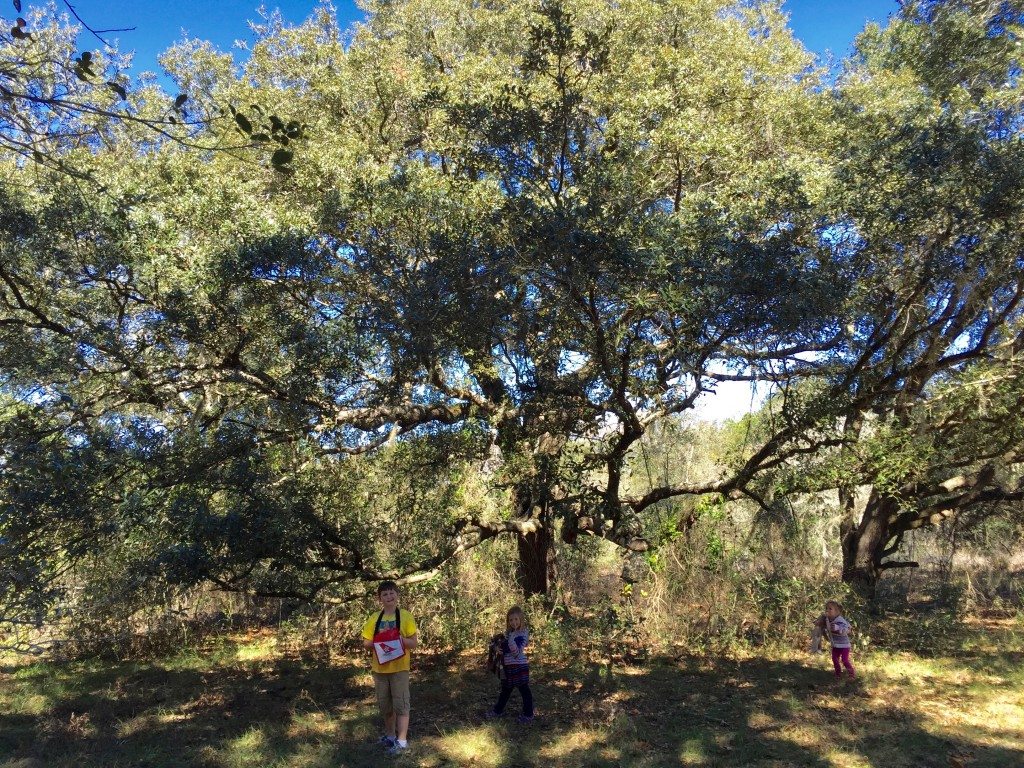 begrudgingly, that is.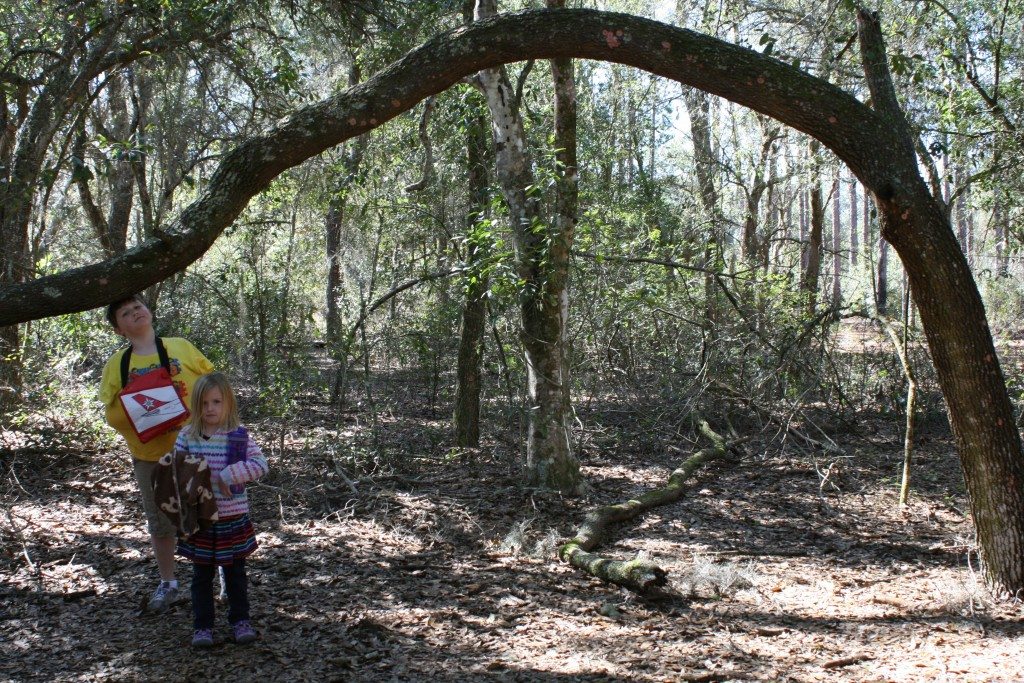 i took the fancy camera and hoped for some good pics, but there were a lot of shadows that i didn't account for. oh well, i managed a few of crazel (and a few of anna, crying, at the end, about an unfair distribution of goldfish).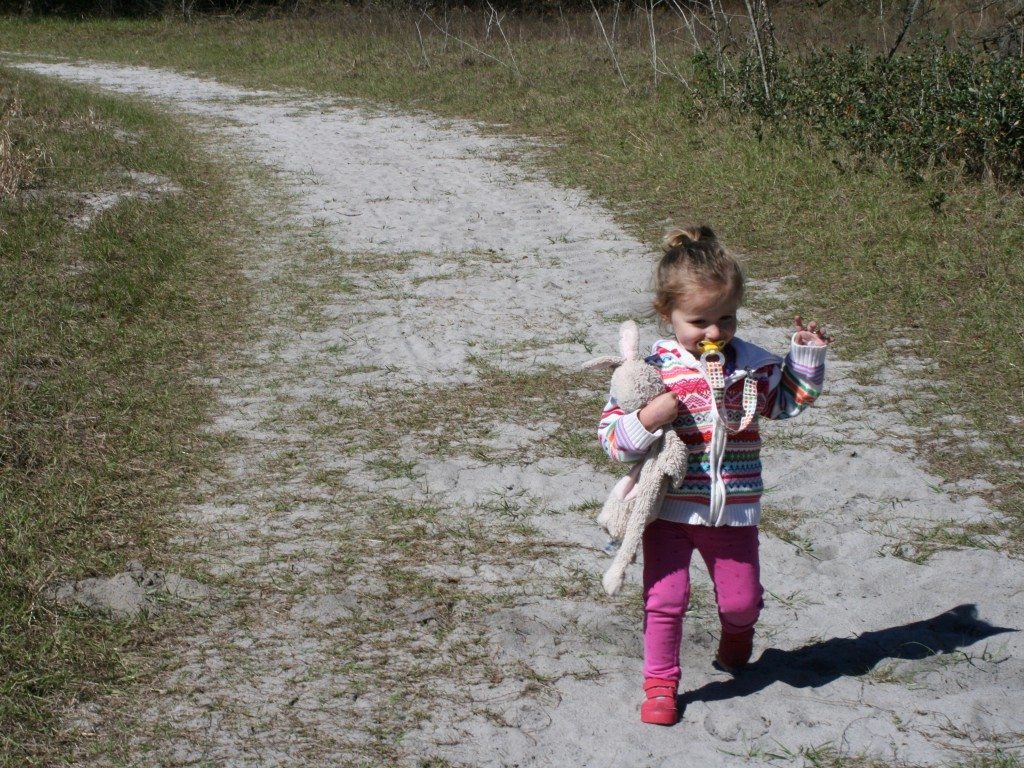 sunshine.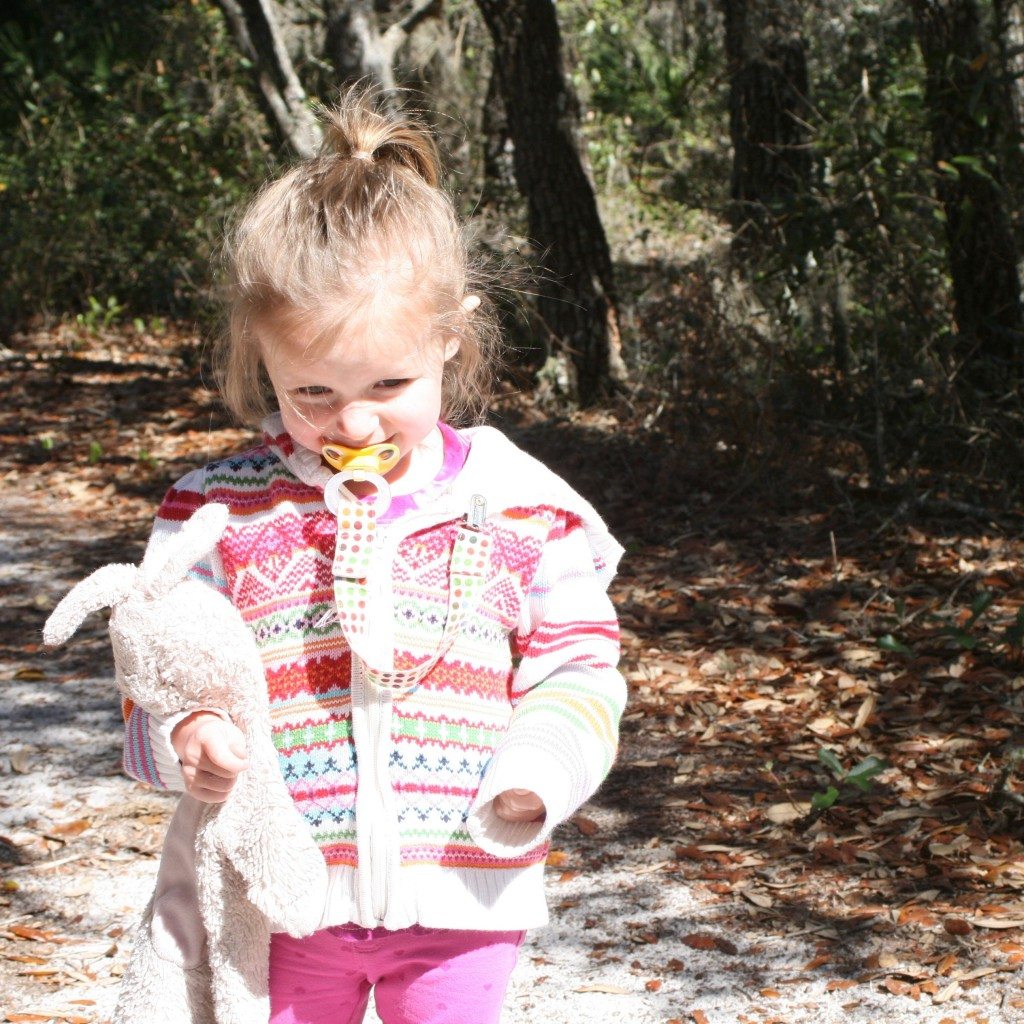 we saw precisely ZERO wildlife, which was disappointing. but, there were lots of cactuses, which we don't see much of in north caroline (except at reynolda village on isaac's class field trip, i was informed).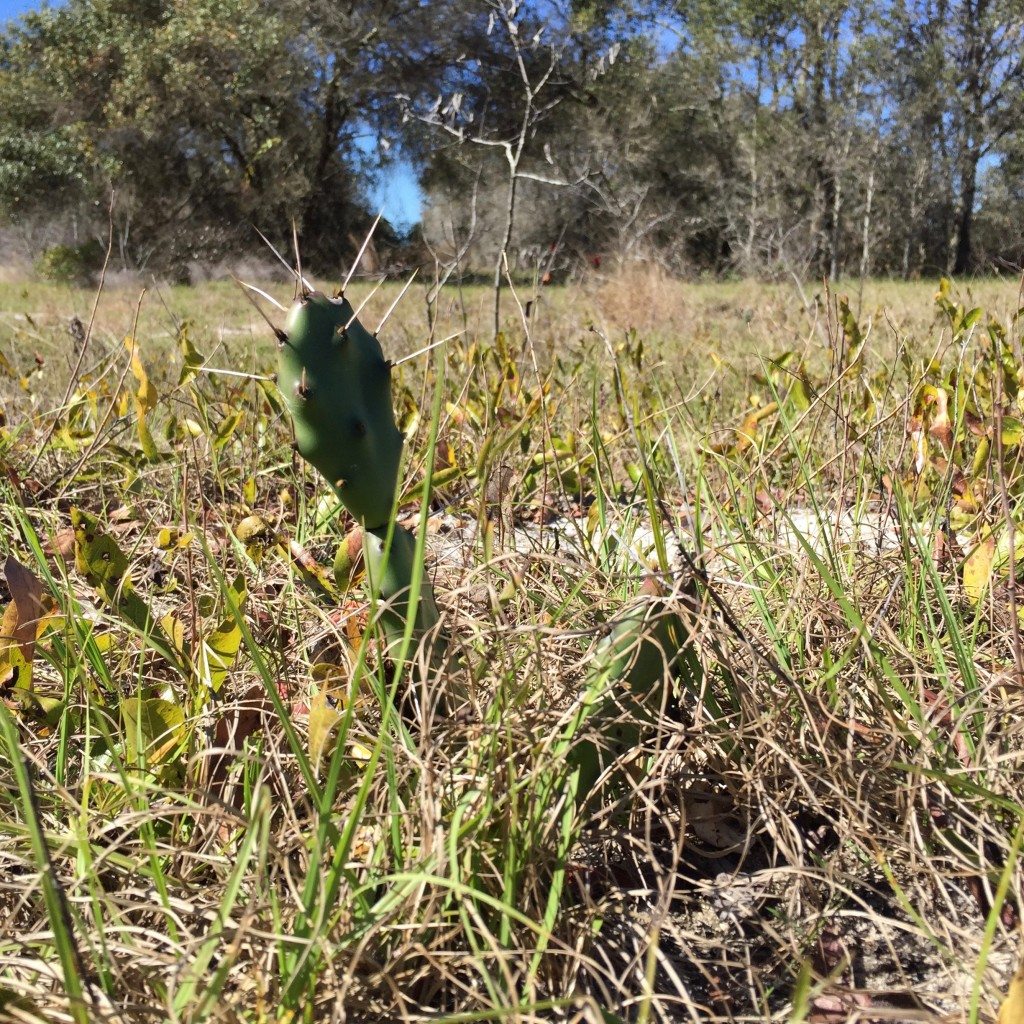 an a giant pinecone as big as anna's head, which she would not allow me to use to compare.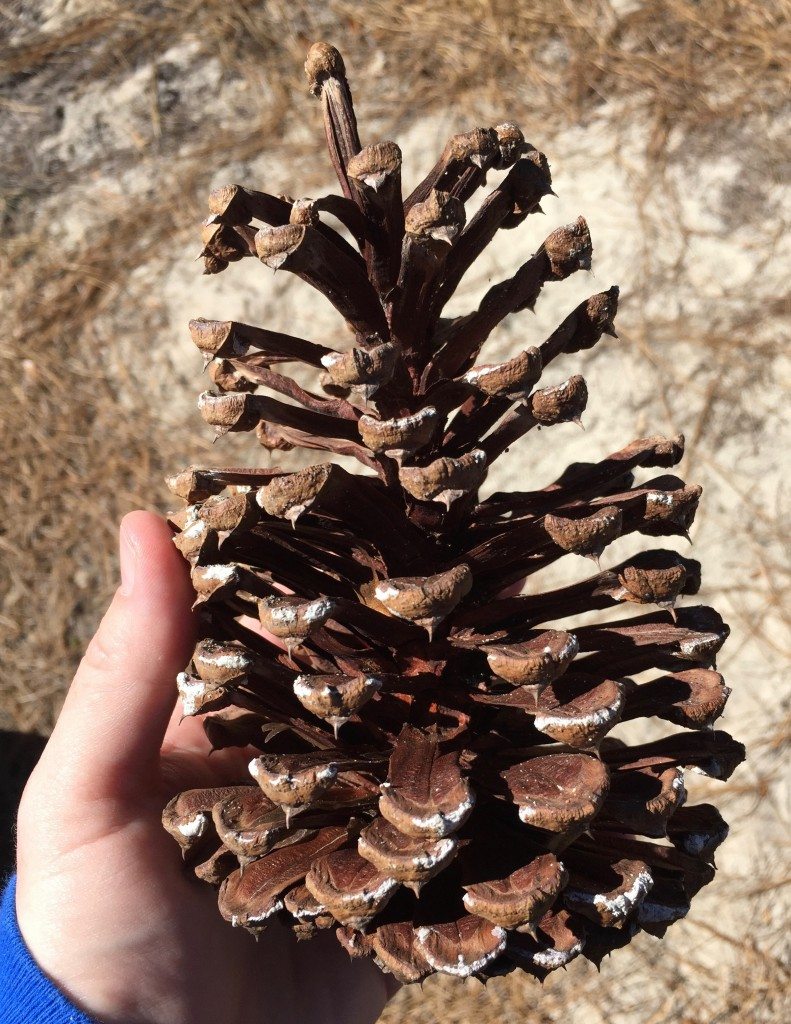 another crazel and mom hiking selfie. i don't know why i can't make a normal face when i am taking a selfie. too much concentration on getting the angle right, i guess.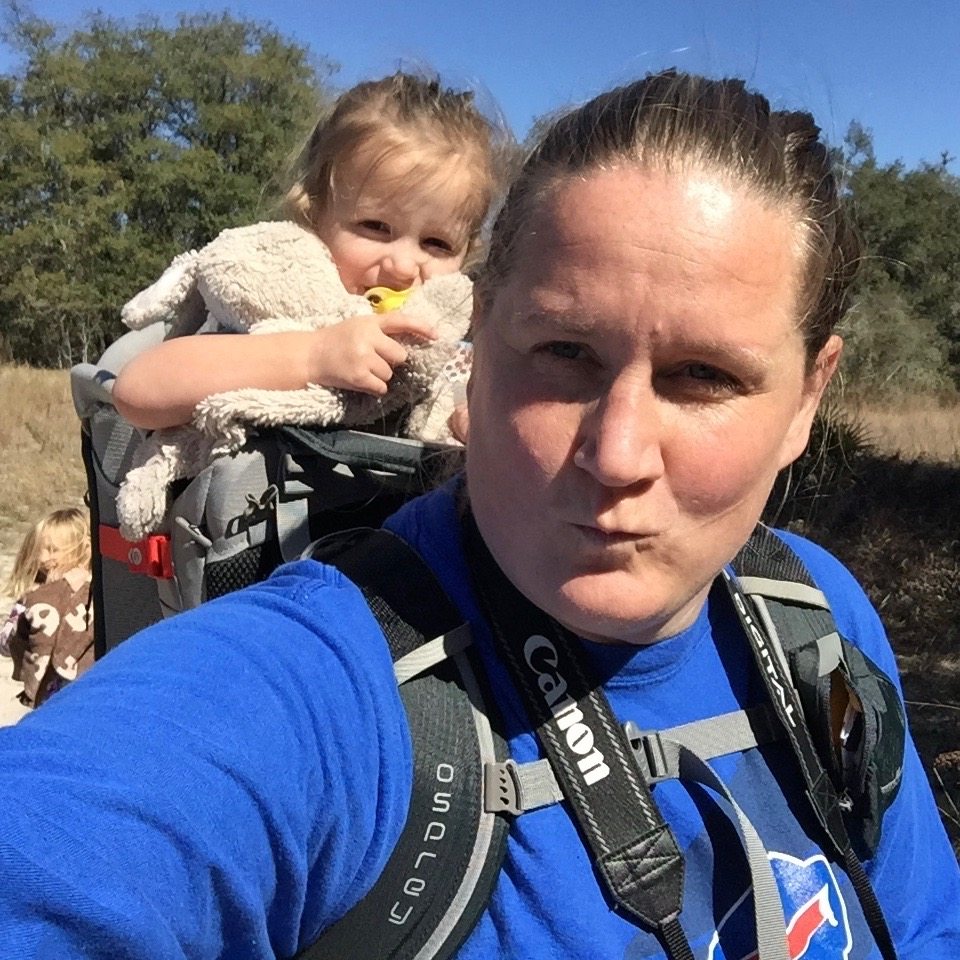 once everyone was good and grumpy, we made our way back to the car, to change gears and hit the beach. it was pretty cold. and the lake looked angry. so the kiddos set up camp as far back on the beach as they could.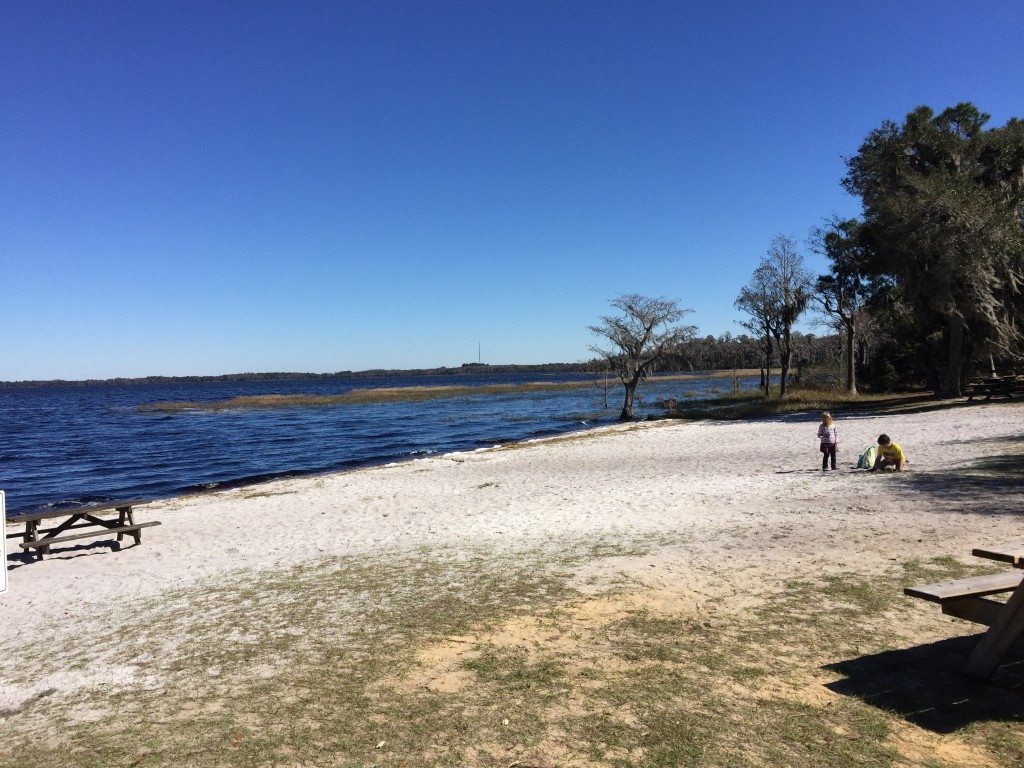 some education…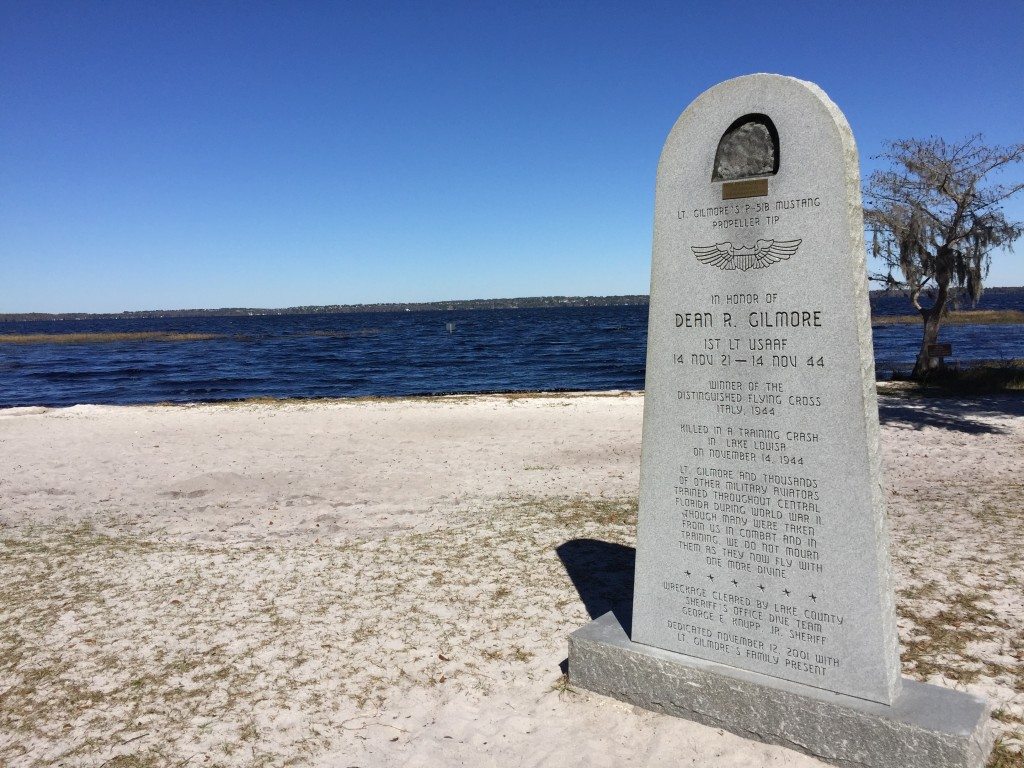 apparently there's lots of alligators in the waters, so why anyone would swim is beyond me.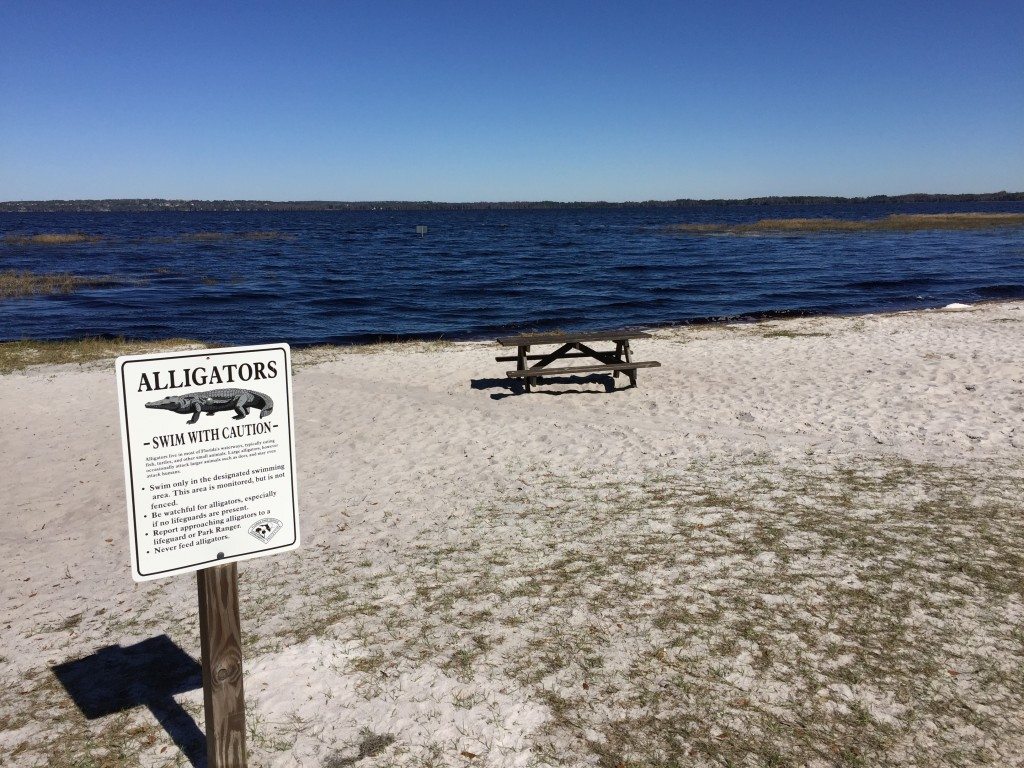 aside from the threat of gators, the water was a questionable dark brown. seriously. who would swim here?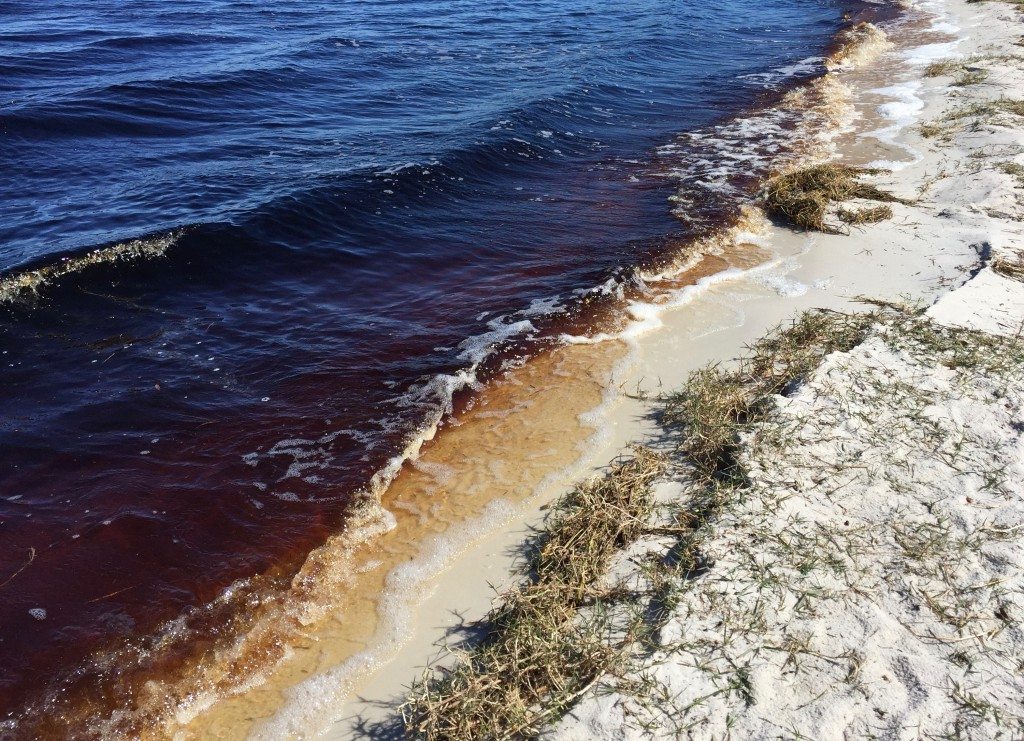 we busted out the binoculars (which we almost forgot about). the kids had fun looking across the lake and up into the trees at the edge of the beach.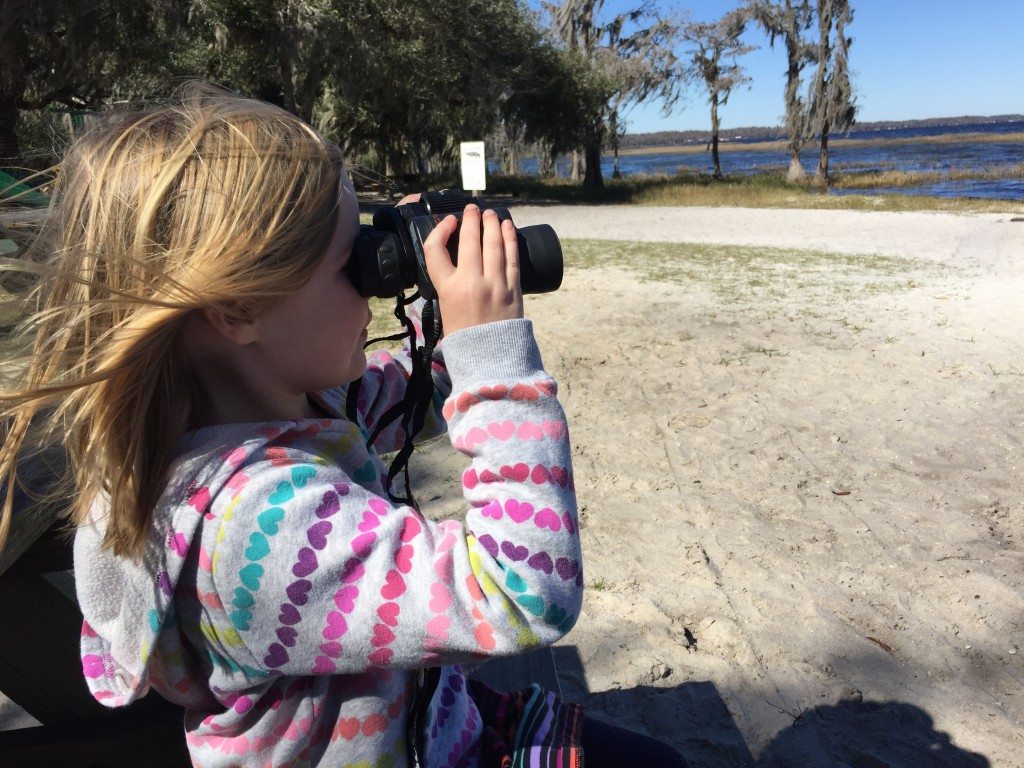 isaac claims to have spotted an alligator.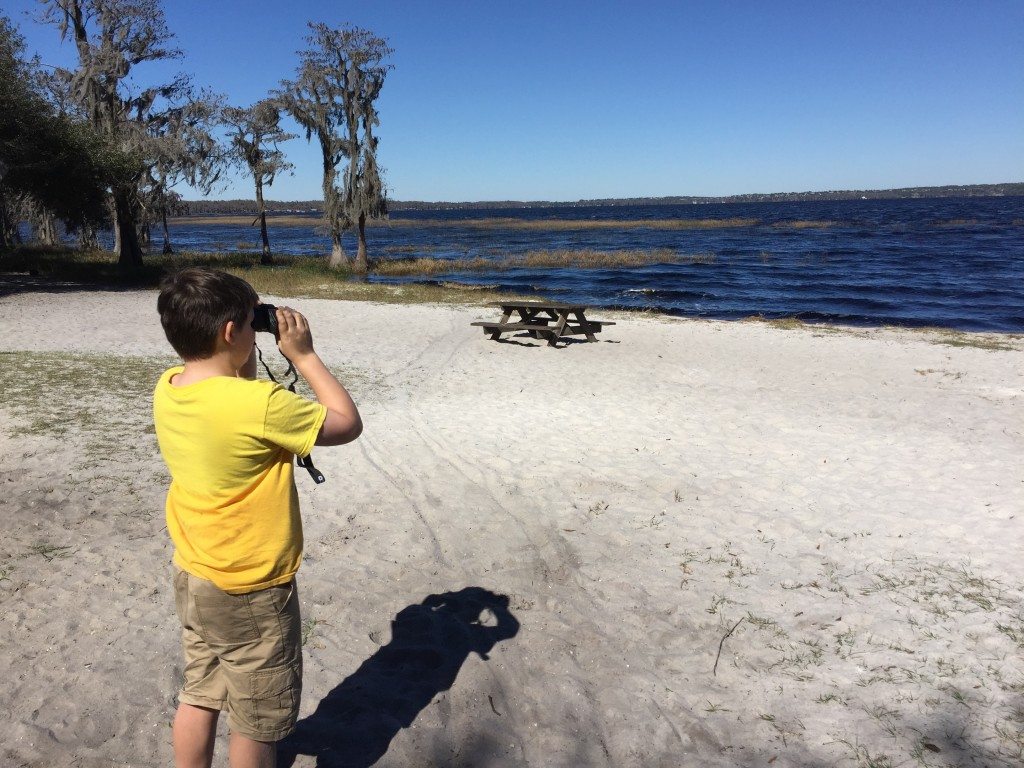 there was a quaint little playground, so we tested that out, too.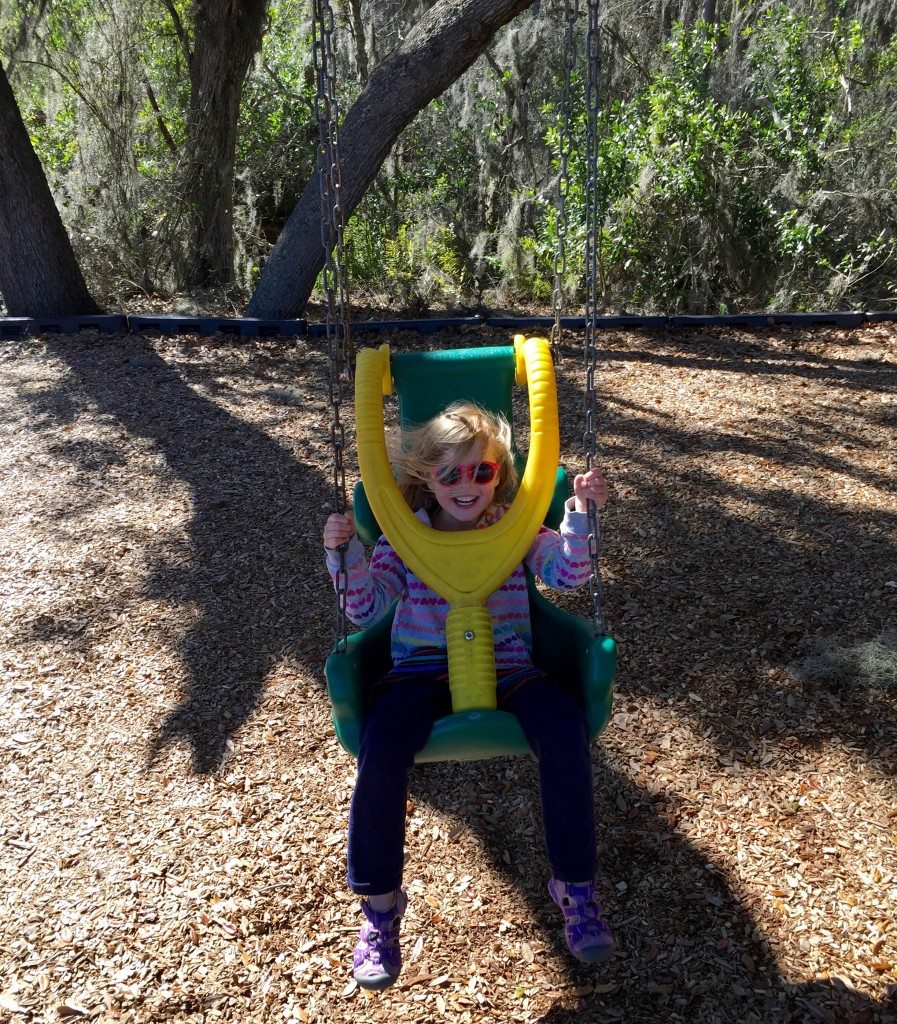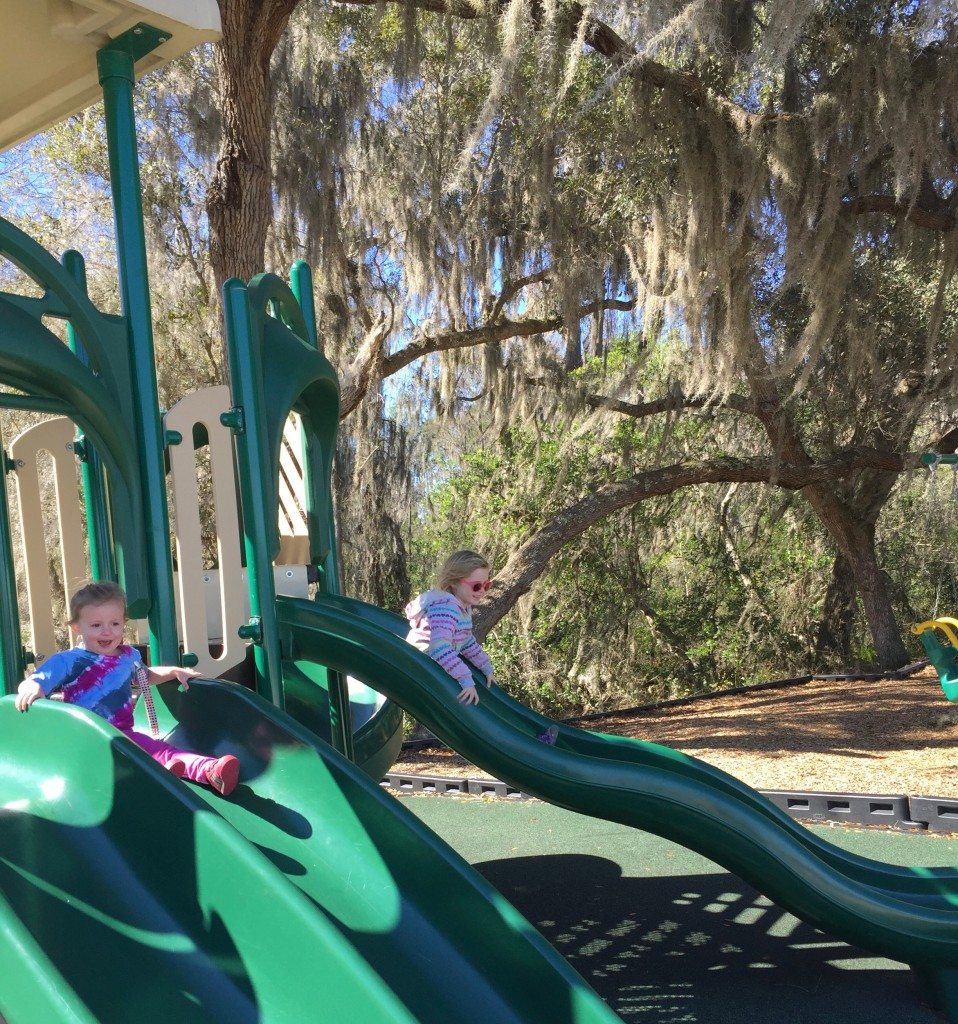 some more playing in the sand.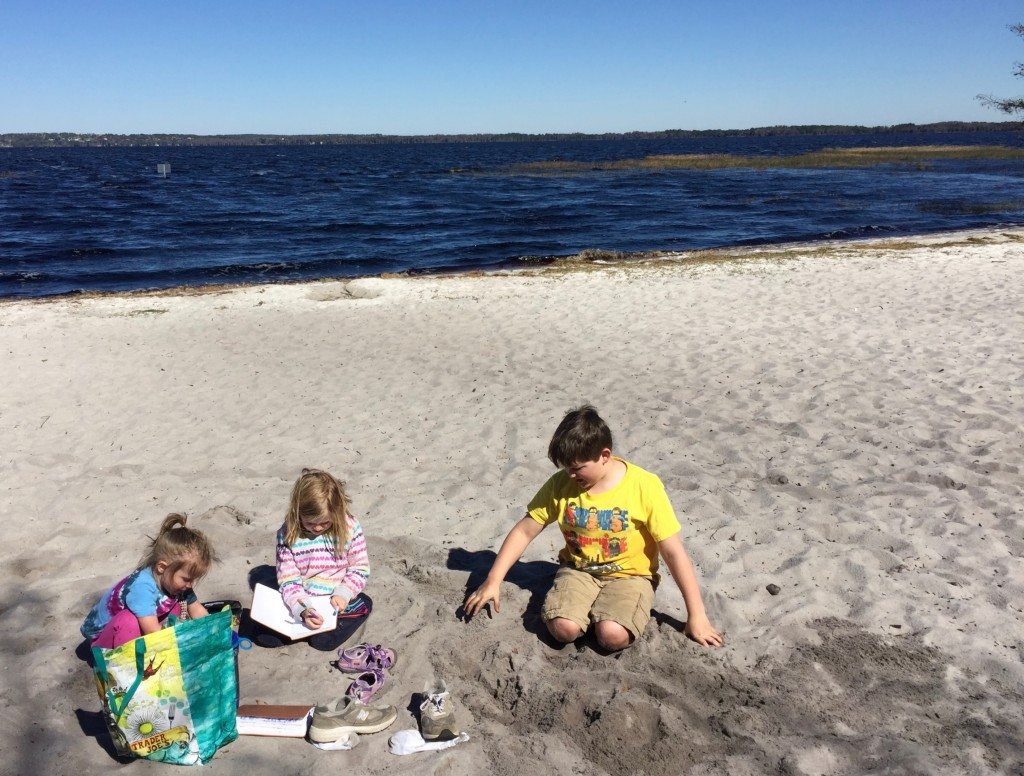 eventually the cold and wind drove us out.
and this ends our week of adventures in clermont nc.