before we left winston, we made a trip out to sciworks to pick up a family membership so that while we were on the road, we could use our reciprocal membership at various science centers we found in our travels. the first such science center was in orlando and it was AWESOME.
there were four floors, packed with activities for each kiddo. and it was FREE!!
the first stop was a little room for "tiny builders"…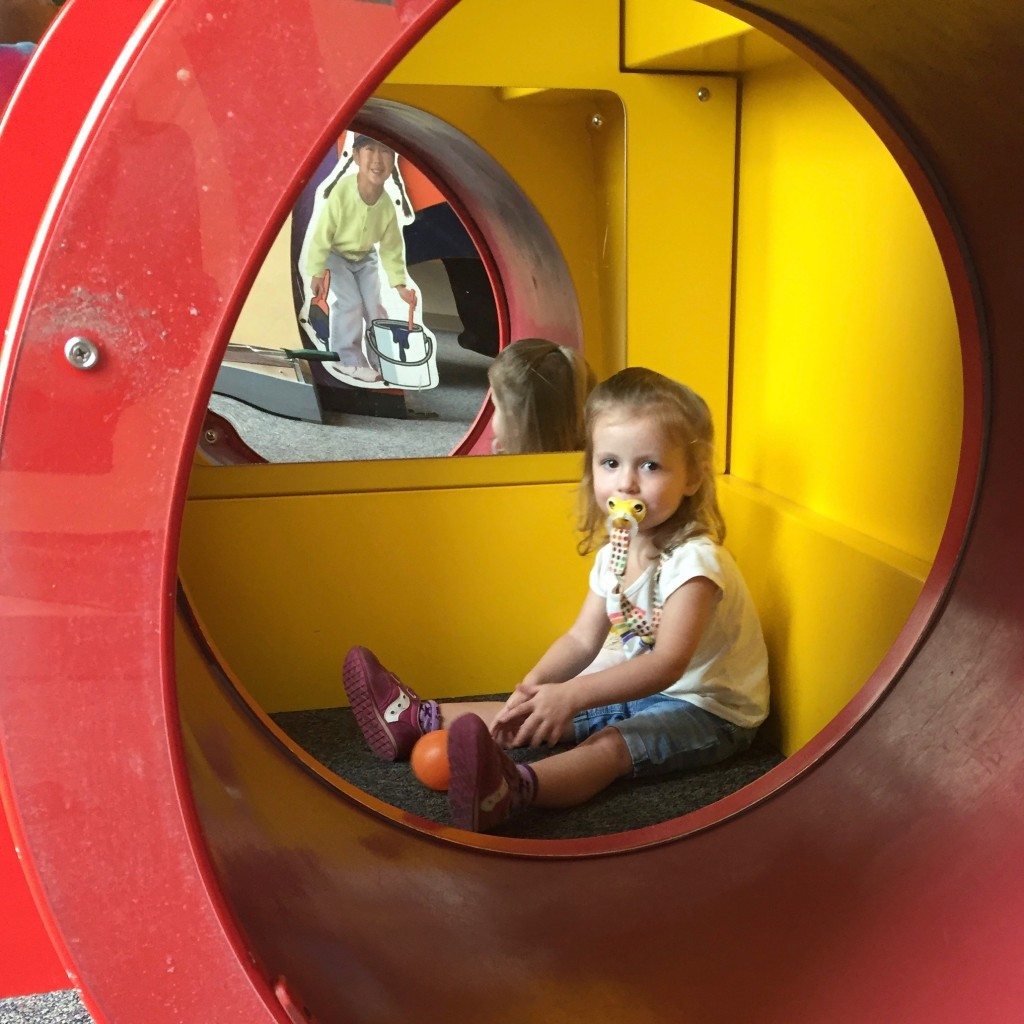 despite being geared for hazel aged kiddos, all three of my kids had fun.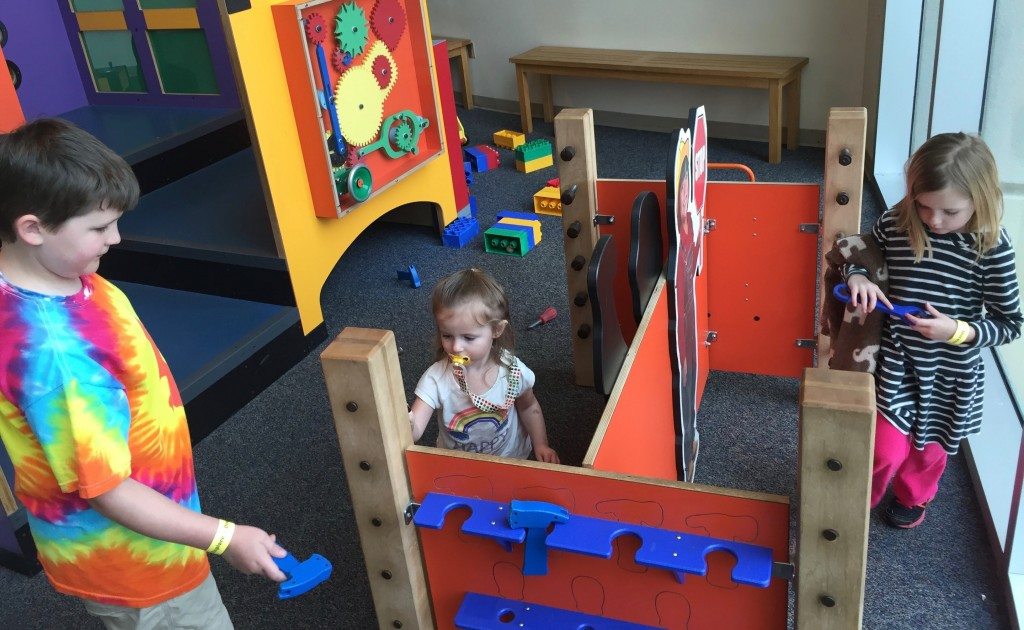 the current traveling exhibit is "the wizard of oz". there was all sorts of things to do pertaining to dorothy and toto and friends. first stop, a photo shoot under the rainbow.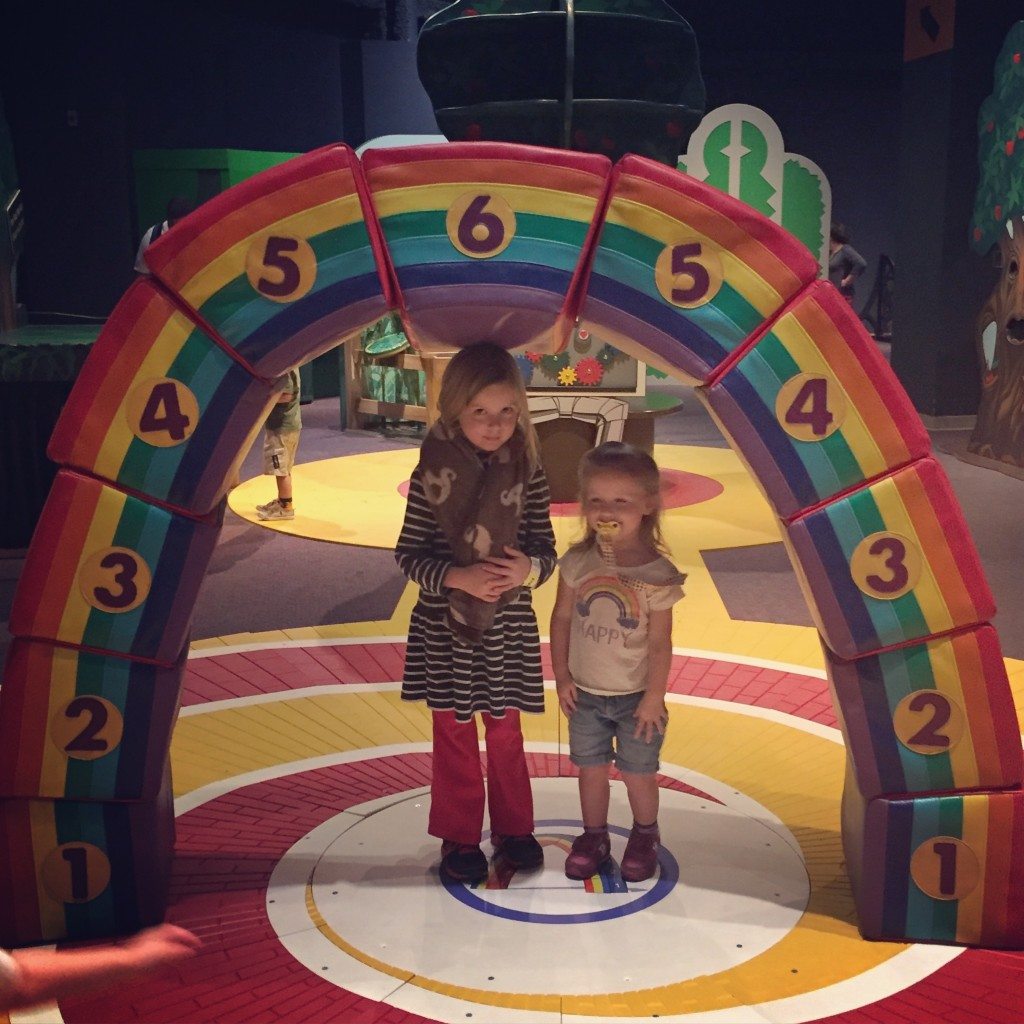 all three kids took a spin on dorothy's bike.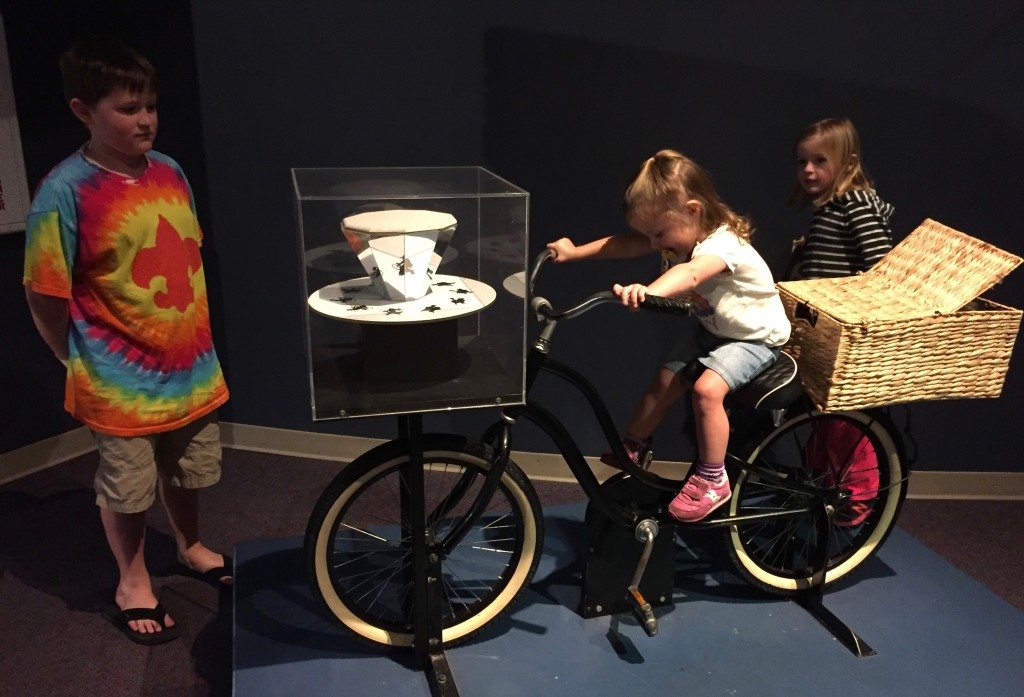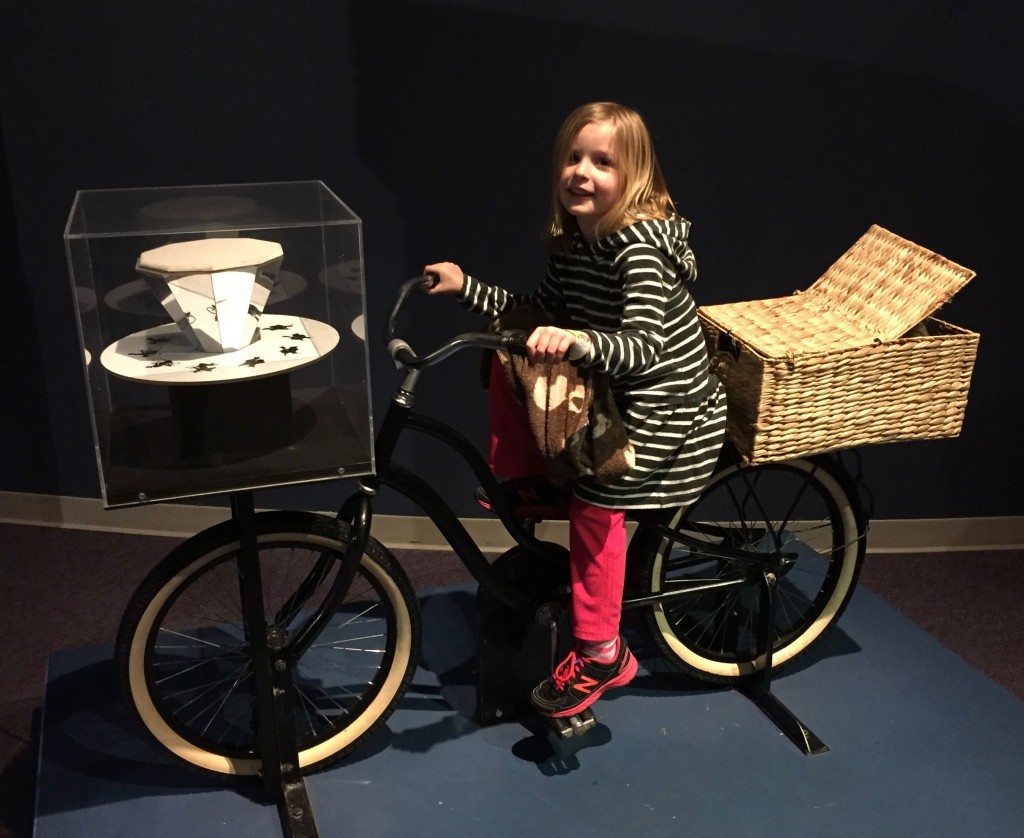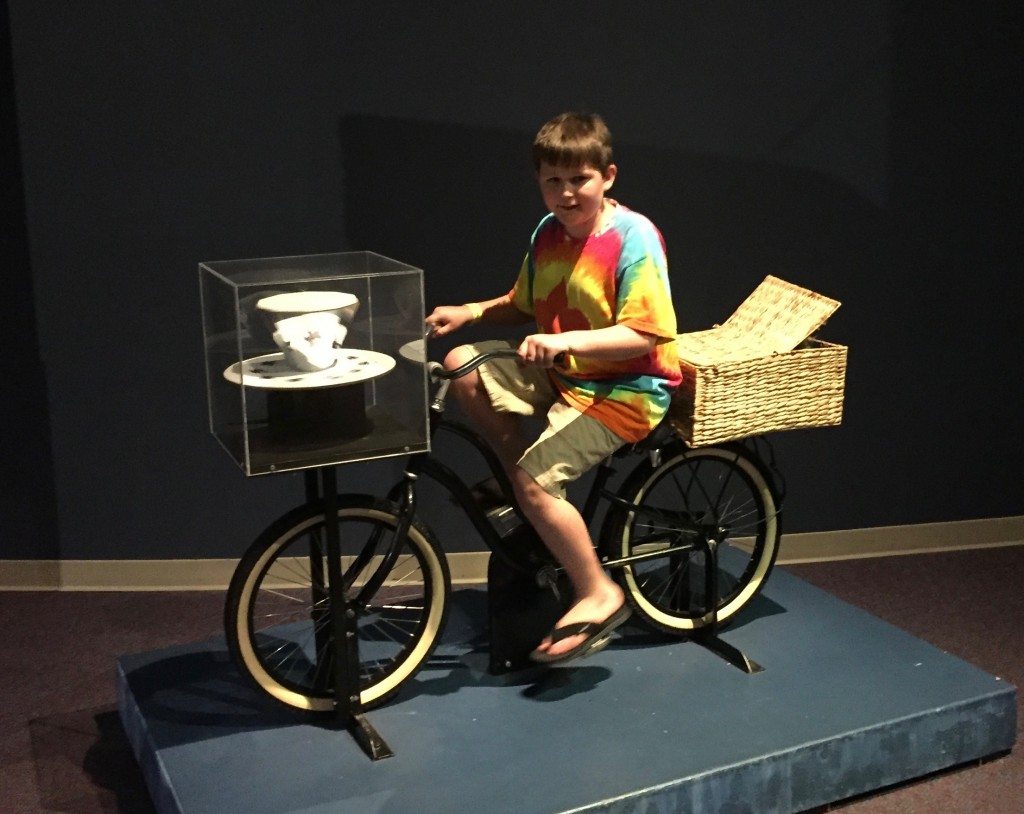 emerald city.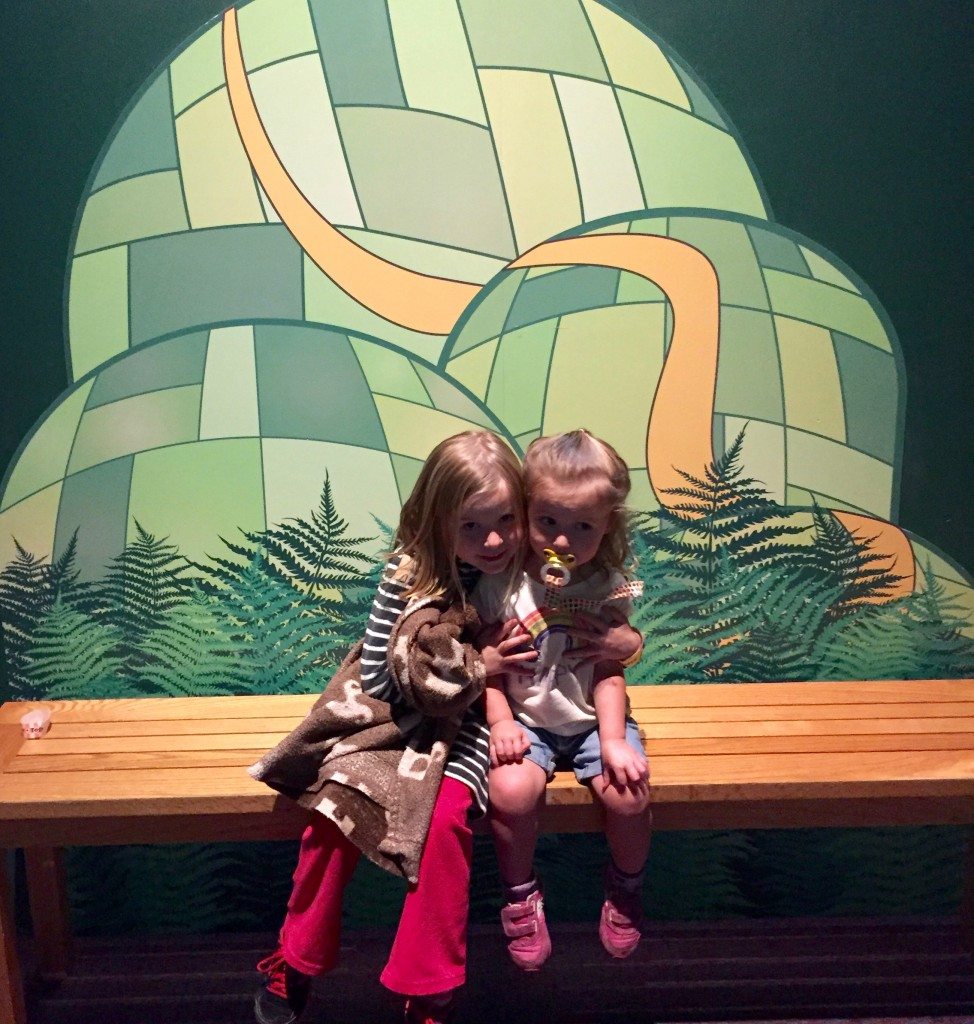 in the next little section, there was a series of different tracks set up to race balls on. some had lasers that tracked their movements and graphed them or charted their speeds. this was one of ike's favorites.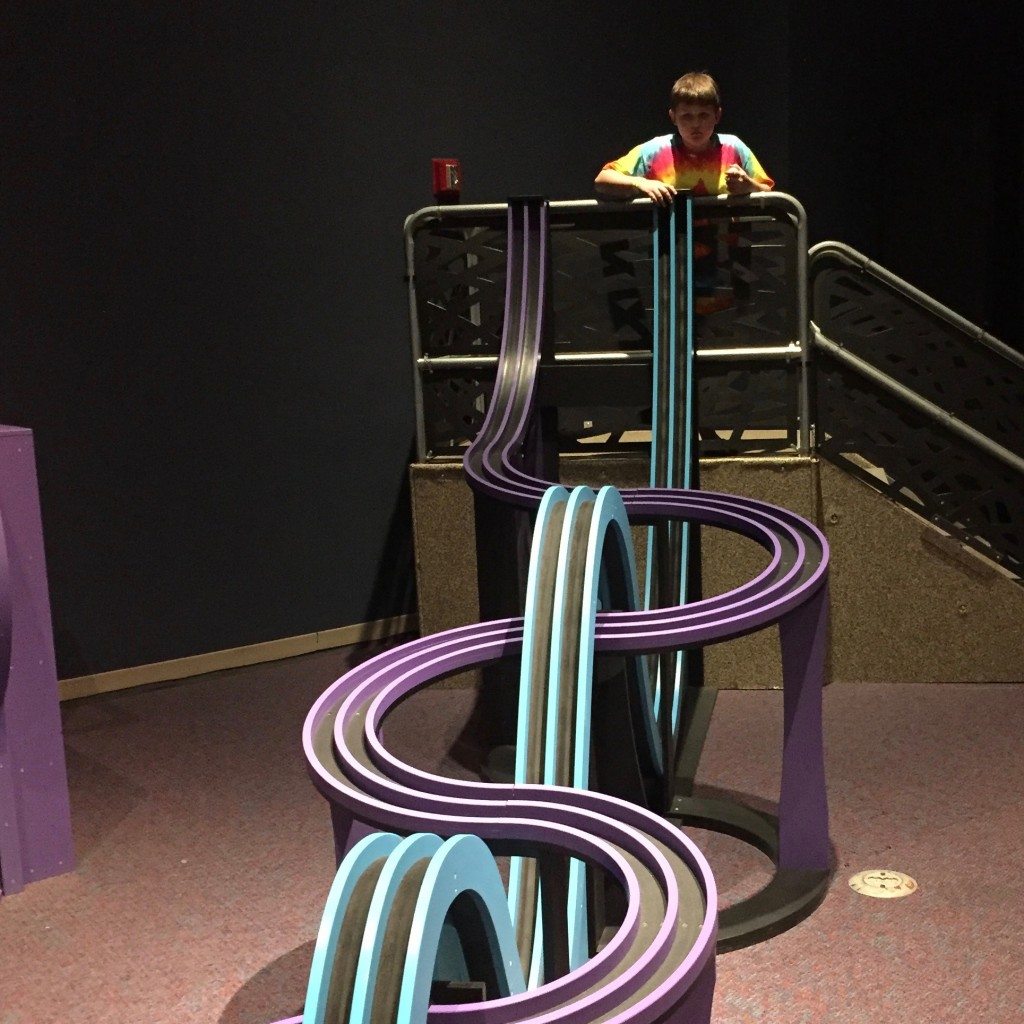 old timey flying machine simulator. lots of crashing. a wright brother, he is not.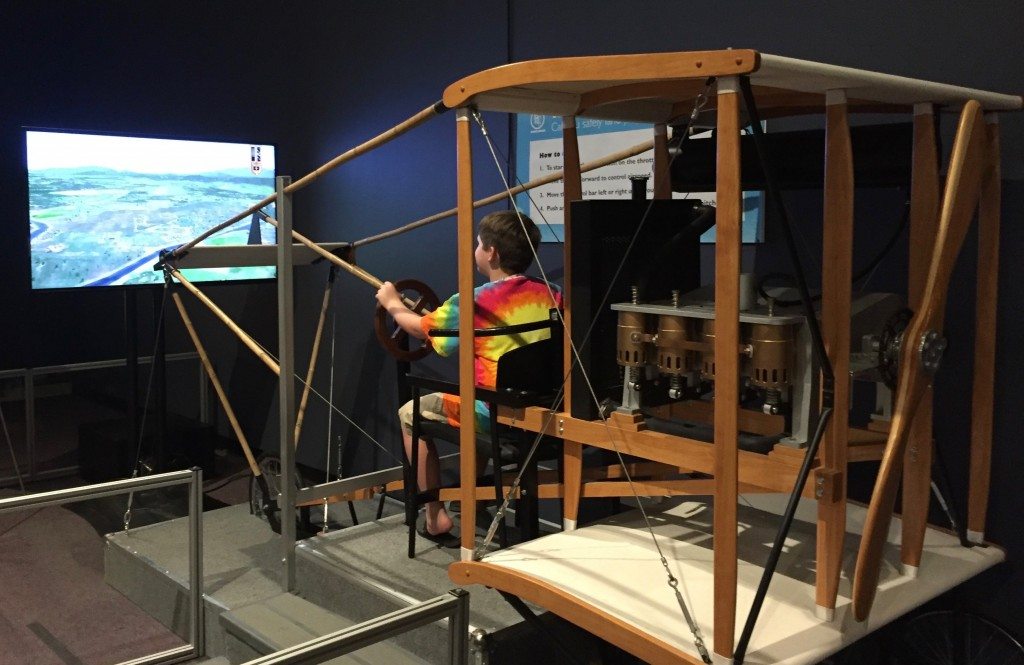 in the building and structures section, the girls played with kapla bricks.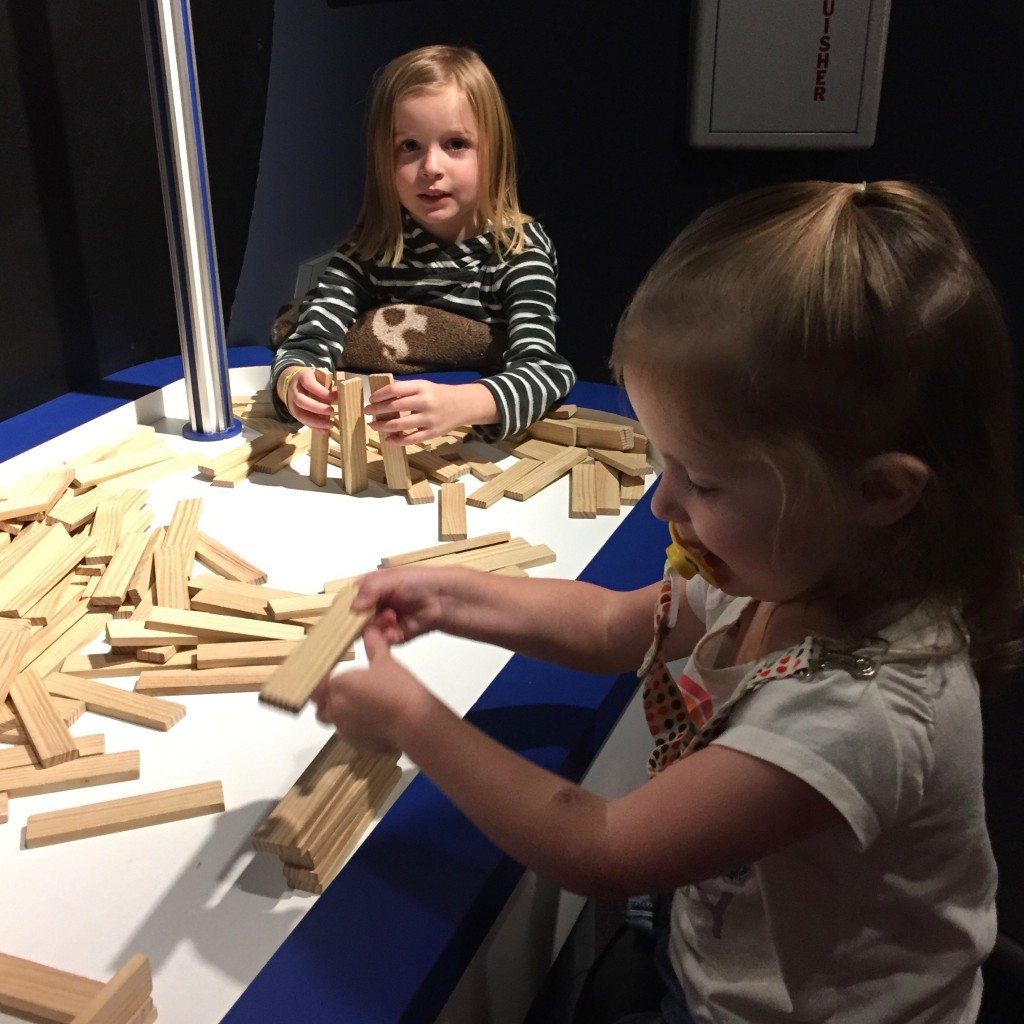 and isaac worked long and hard on a tinker toys bridge.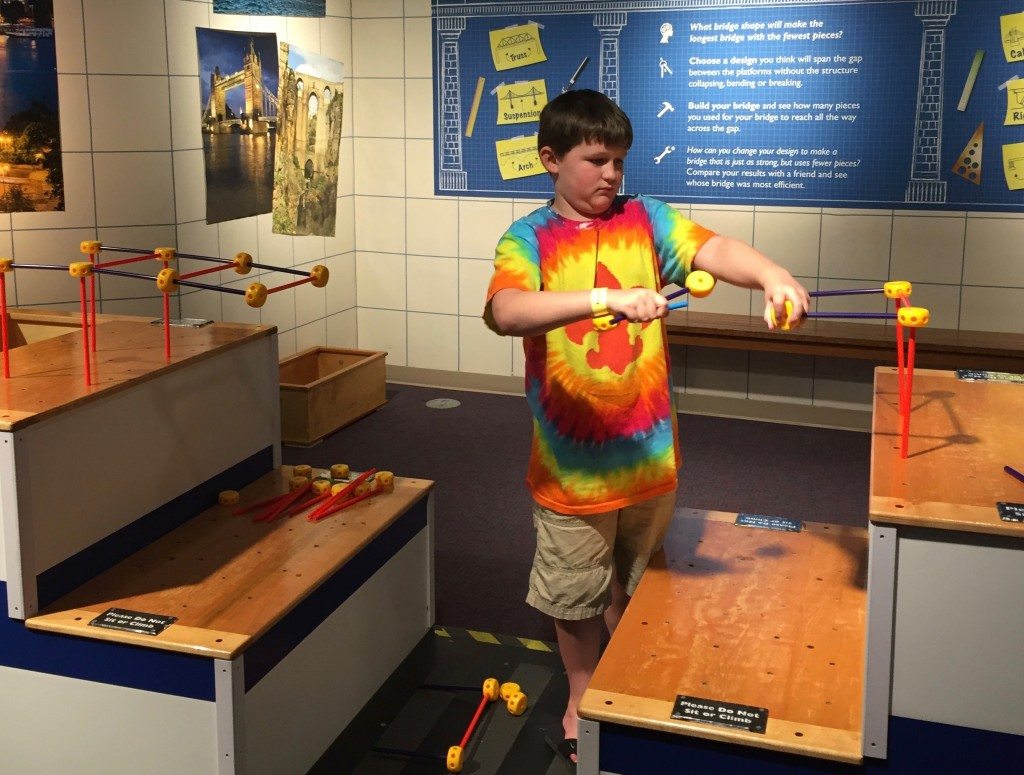 his inspiration was the tower bridge in london (not the london bridge as i was so thoughtfully corrected on instagram). he was quite pleased with his efforts and even received kudos from the orlando science museum folks on instagram (even if i did miss label it).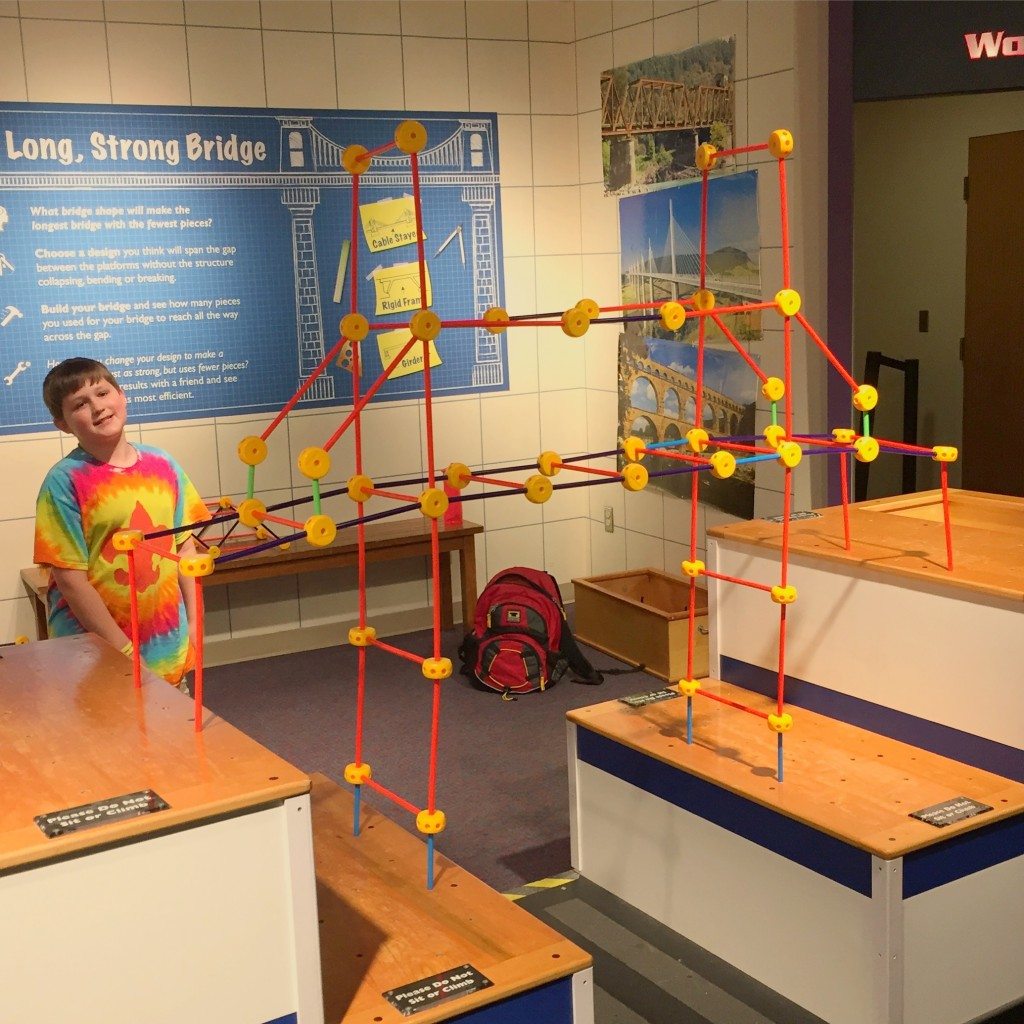 meanwhile, anna made a box and i mostly attempted to keep hazel occupied while isaac worked on his engineering masterpiece.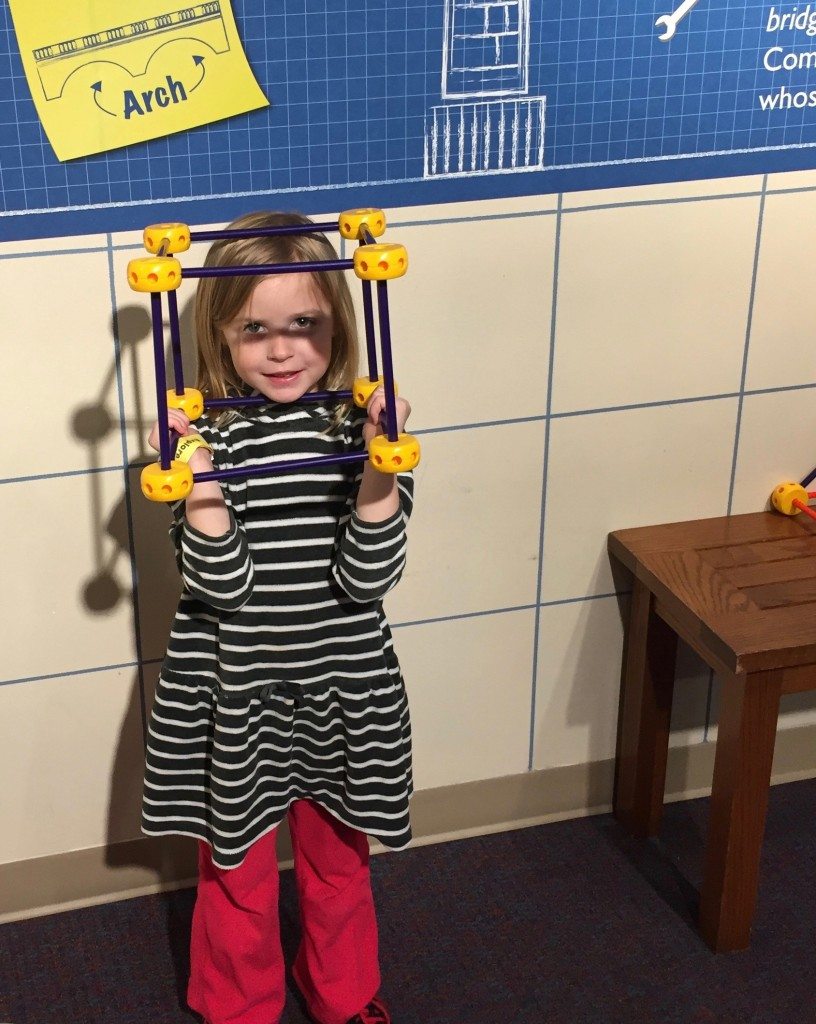 after all of the school groups cleared out, we headed to the cafeteria for lunch, where we found a perfect backdrop for a fish face photo.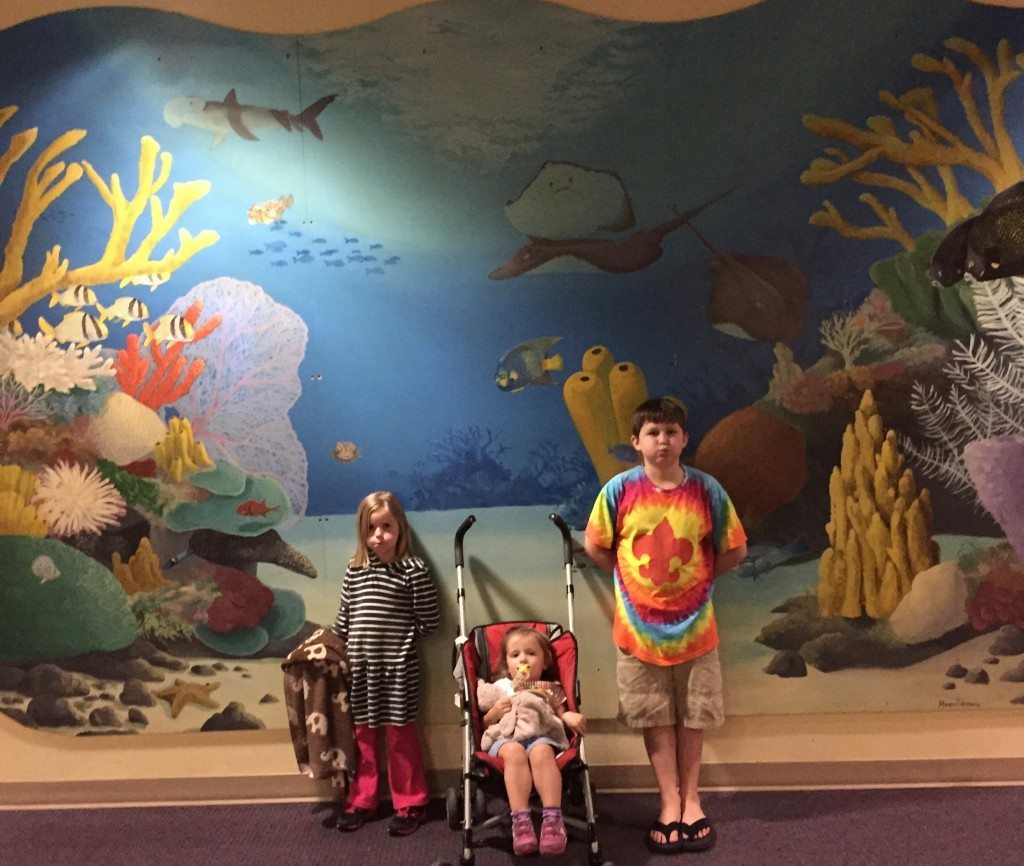 sweet aquarium. the highlight was the clown fish (nemo) in the anemone.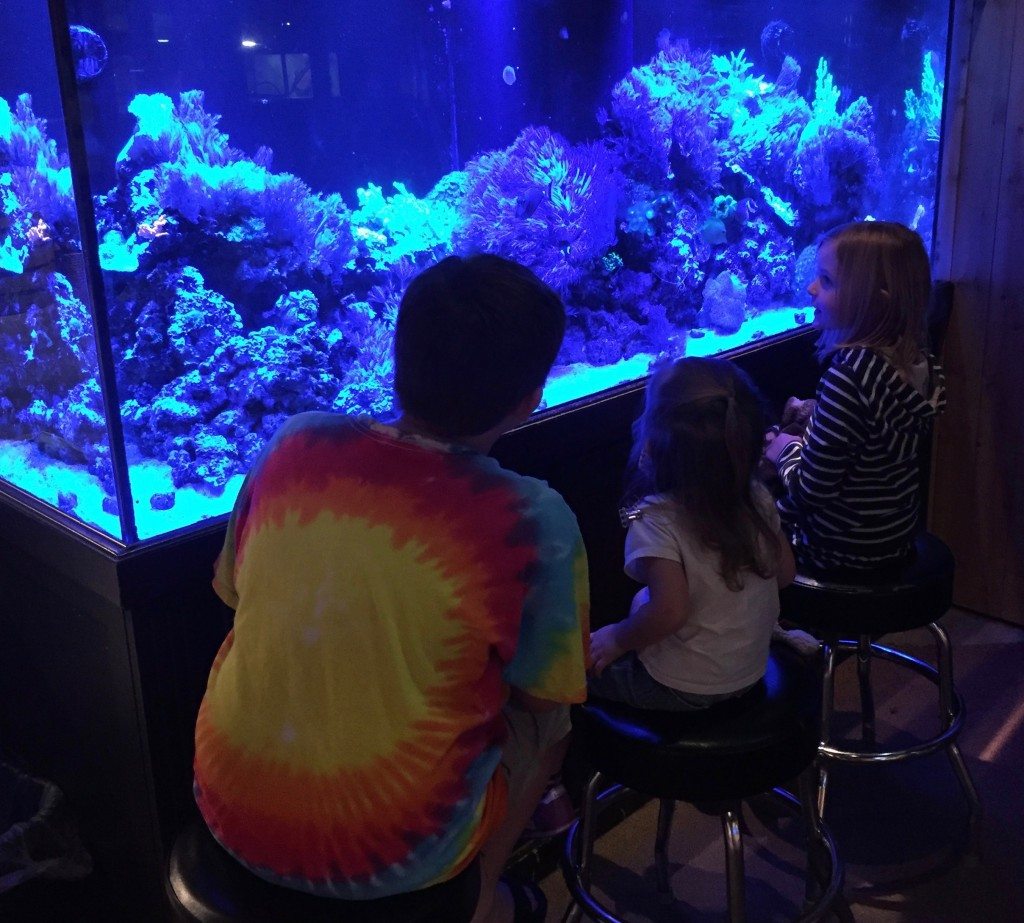 hazel and the tortoise.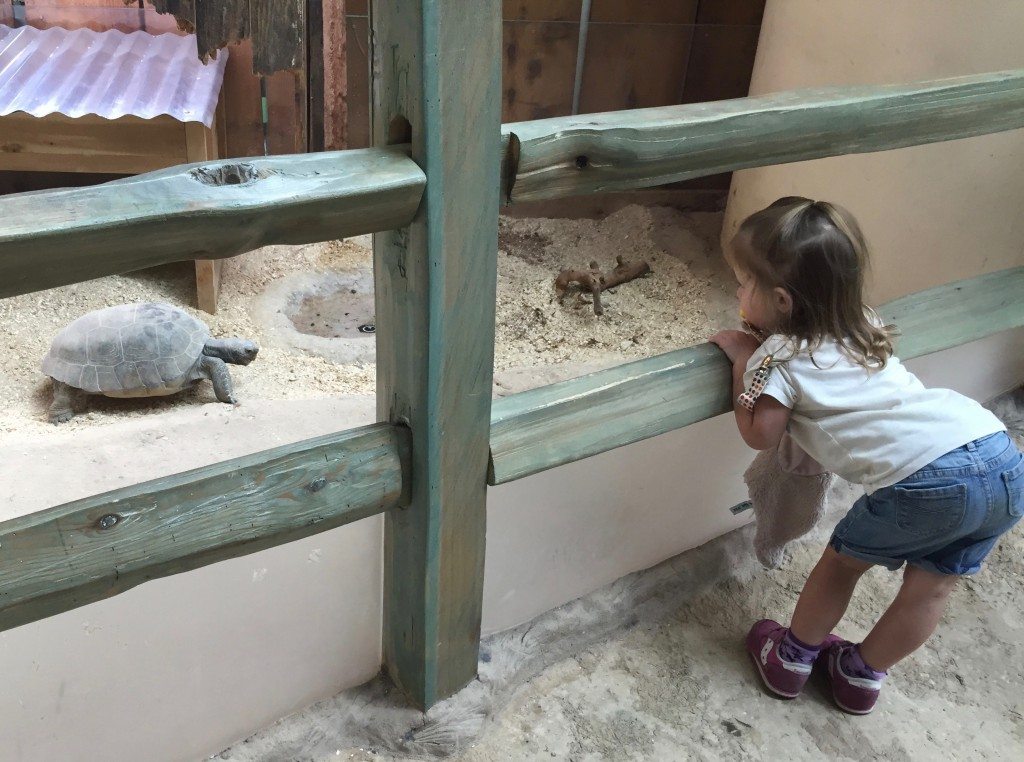 there were a bunch of animals and it was probably hazel's favorite part, running from window to window, identifying the scary animal, pretending to have been bitten by the scary animal and running off to the next. lots of snakes and lizards and one particularly GINORMOUS spider. that backend part of it's body was bigger than a golf ball. bleh.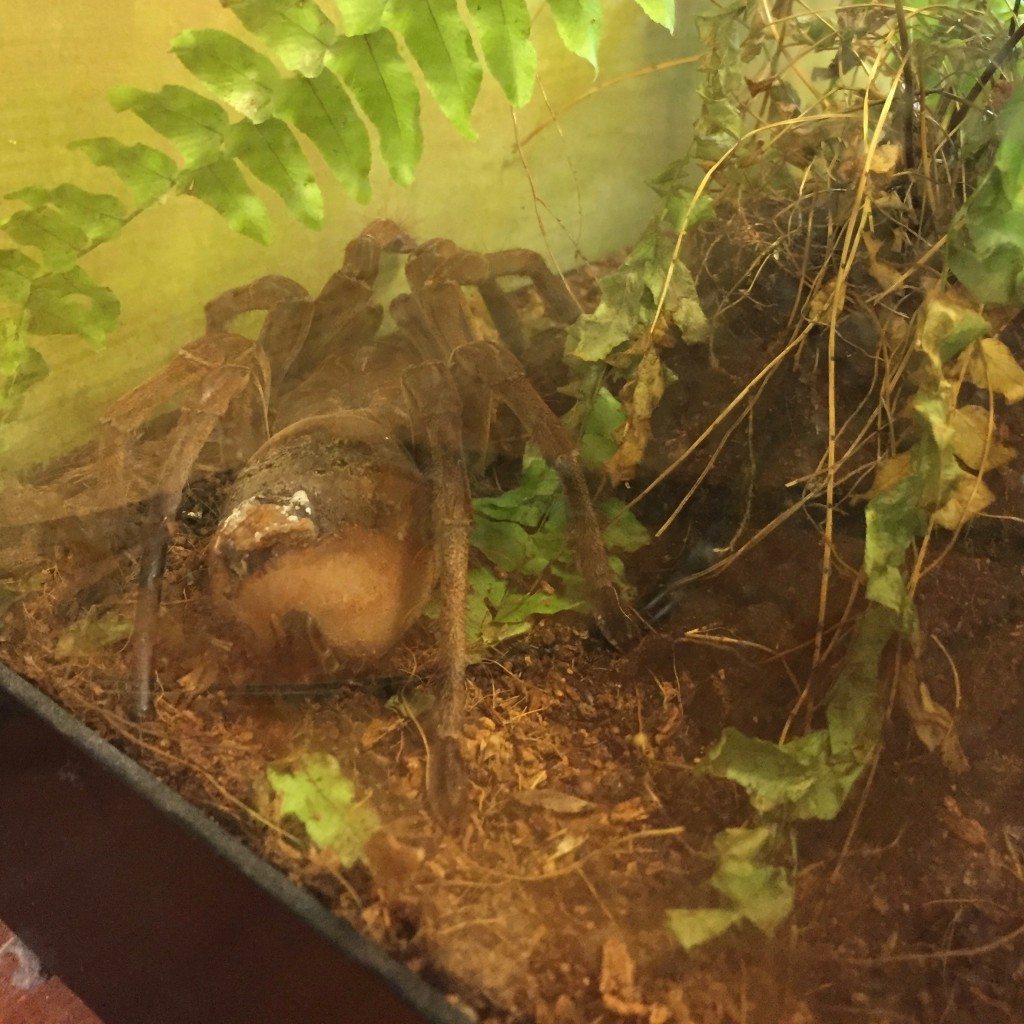 then, off to the dino room. big t-rex.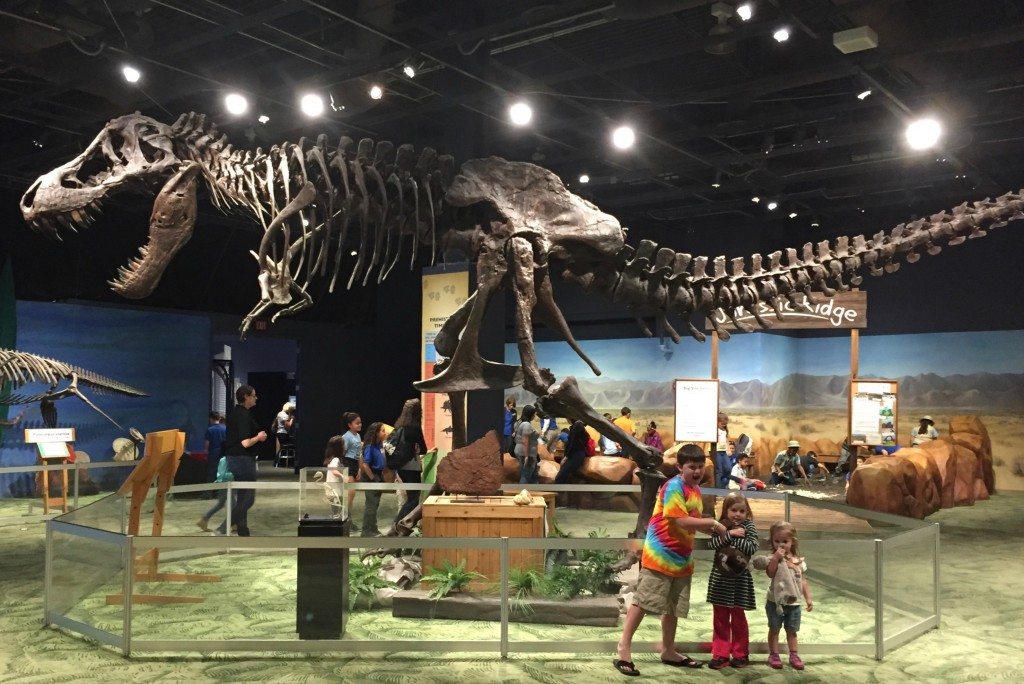 the cutest archeologist, if i do say so myself.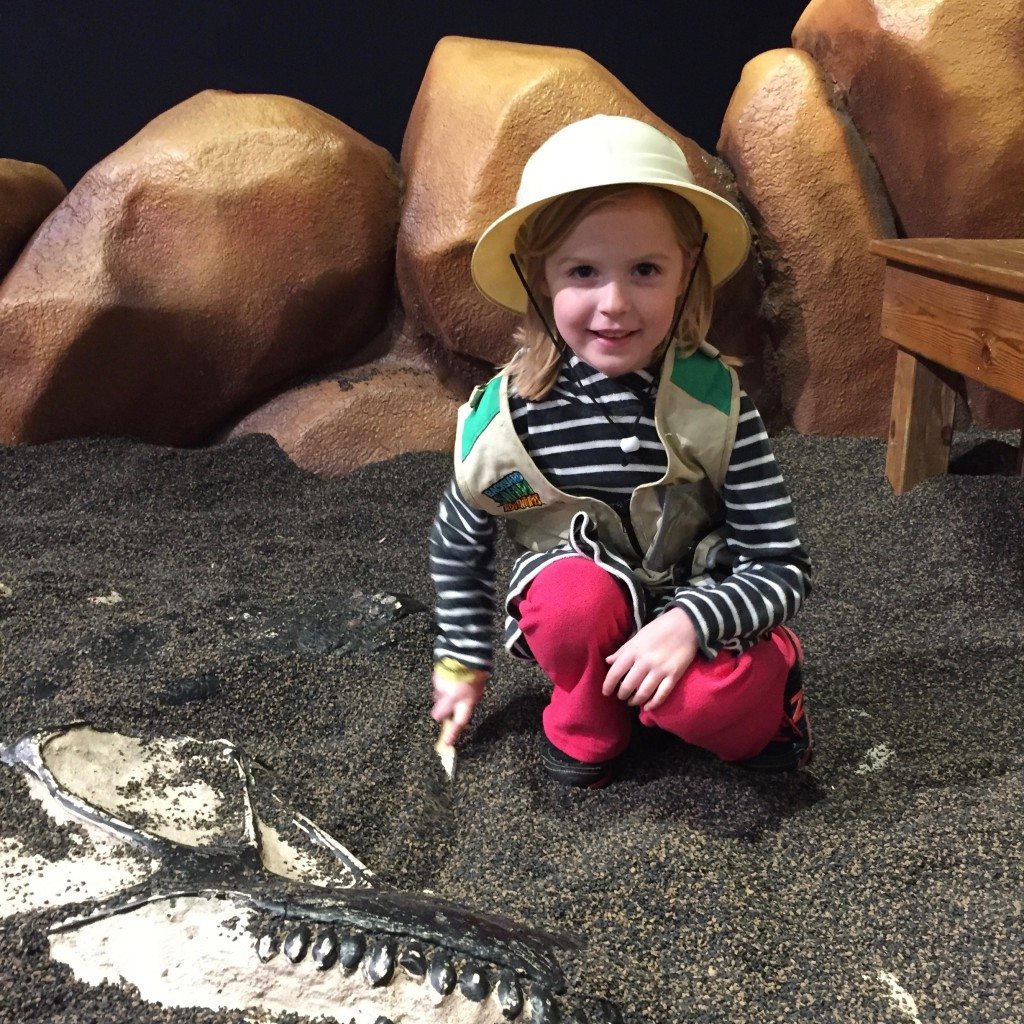 ike, digging up fossils.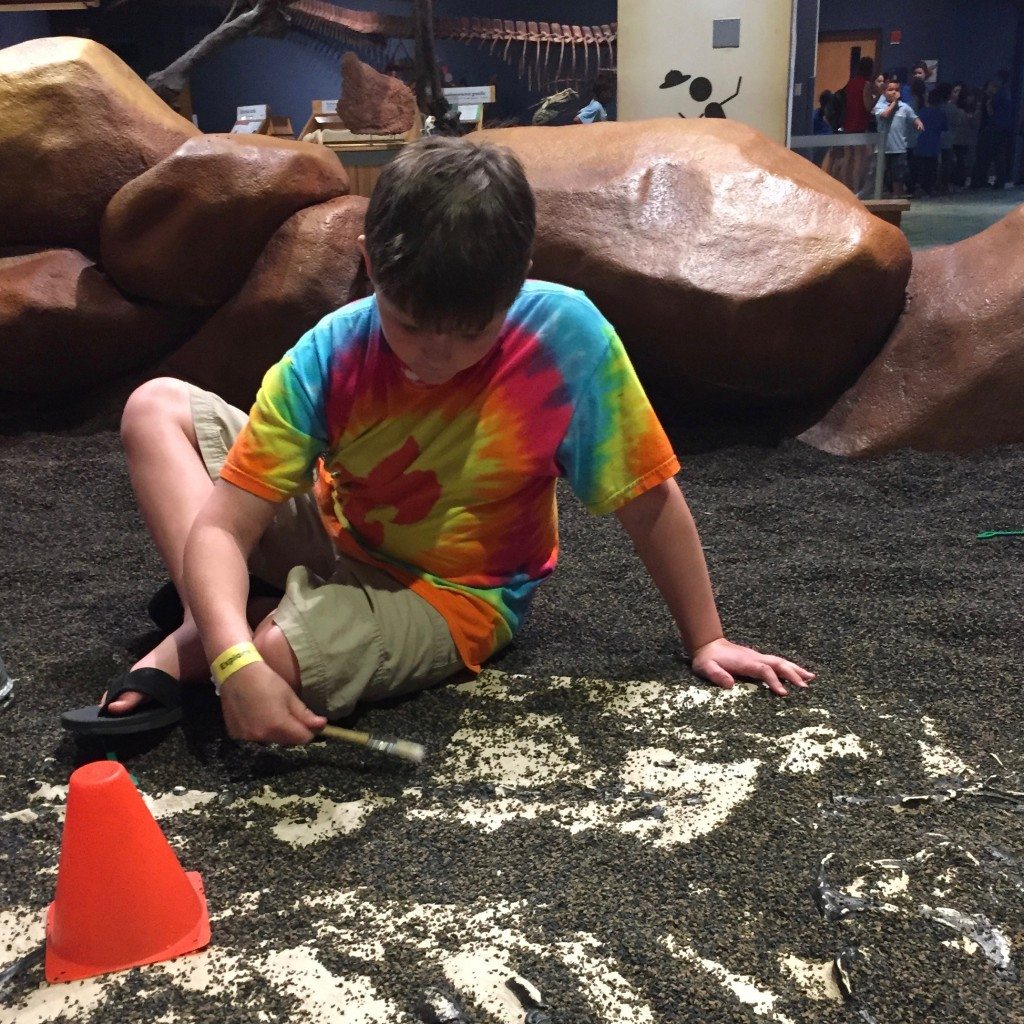 hazel, just playing in the plastic "dirt".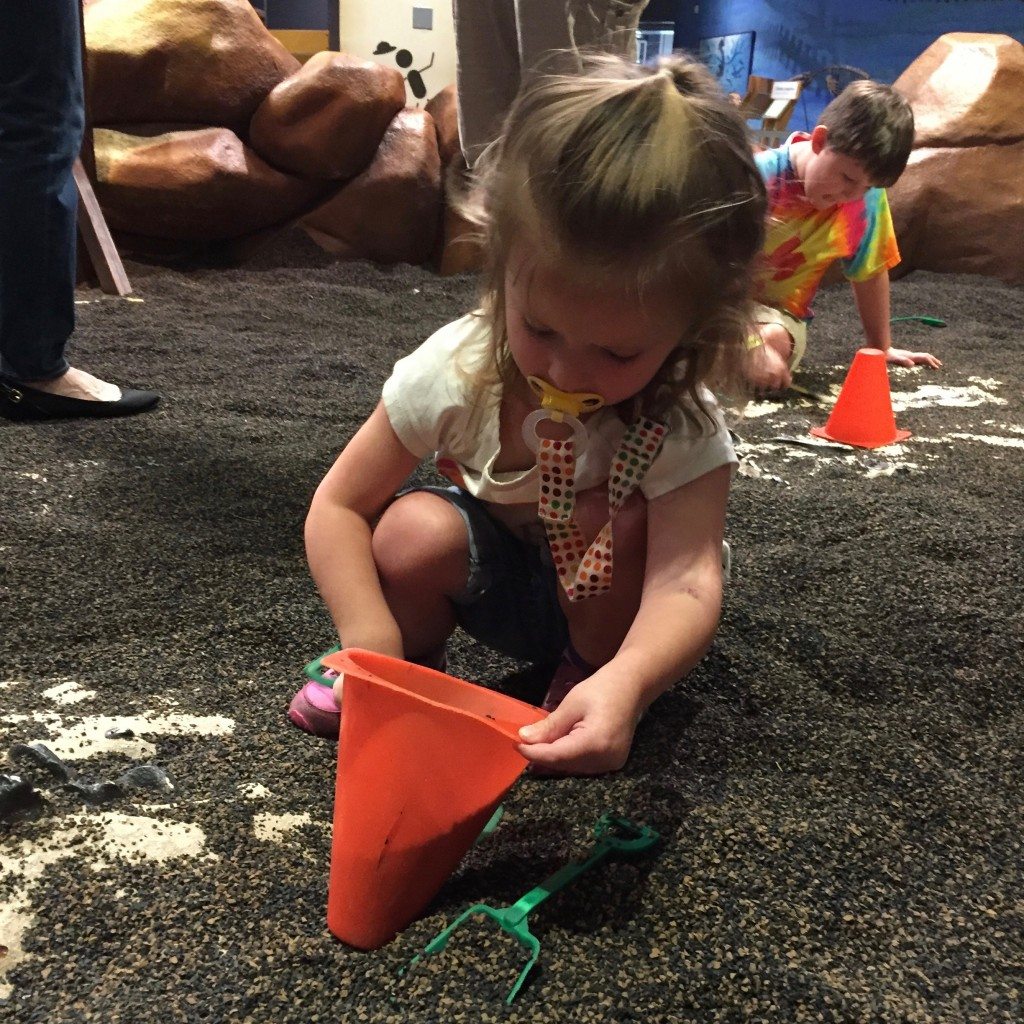 and then. space. the next to last frontier. the exhibit was actually about space and earth. we got to experience what an earthquake felt like and took a spin in a hurricane wind tunnel. we learned about tsunamis the eye of the hurricane. and then happened upon this sphere, suspended from the sky. there was a console, where you could select a planet, and it would change the floating orb into that planet. so cool.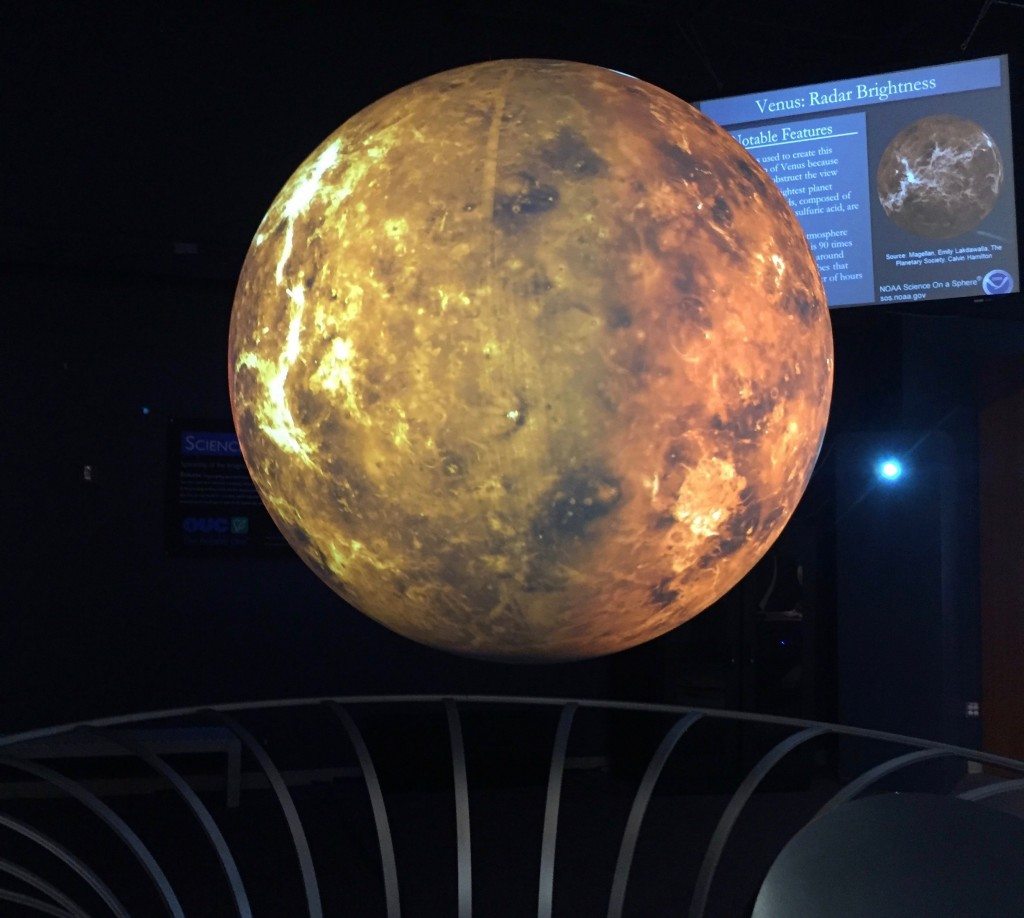 earth.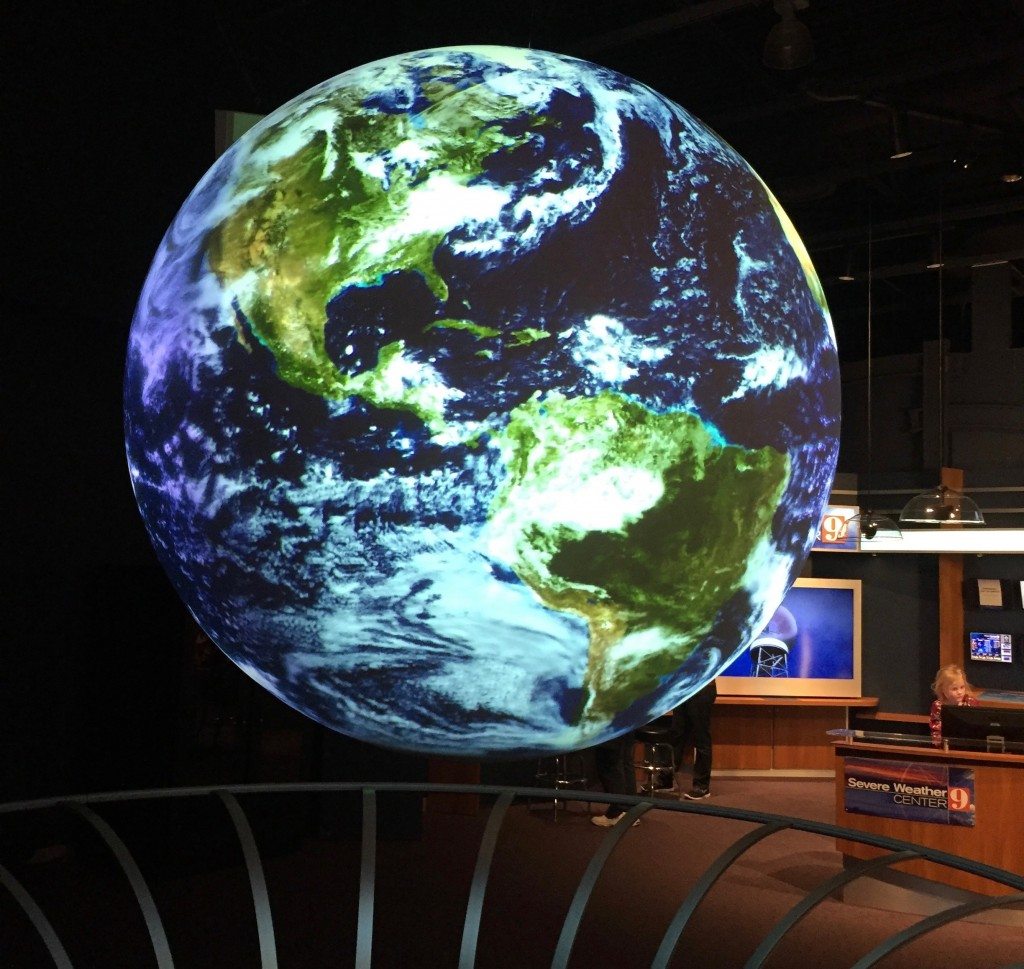 the older two kids took their turns at a bit of weather forecasting. anna just smiled and looked pretty.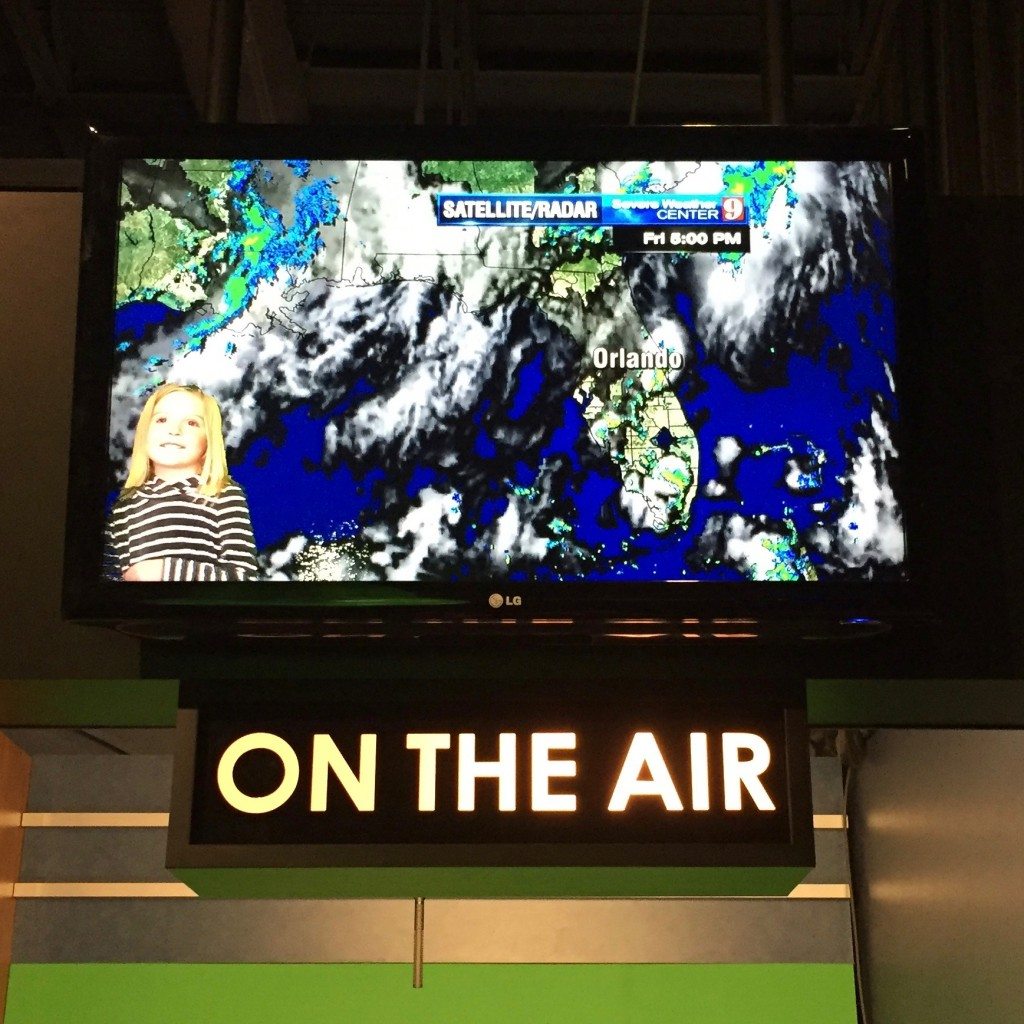 isaac actually attempted to give the forecast. 🙂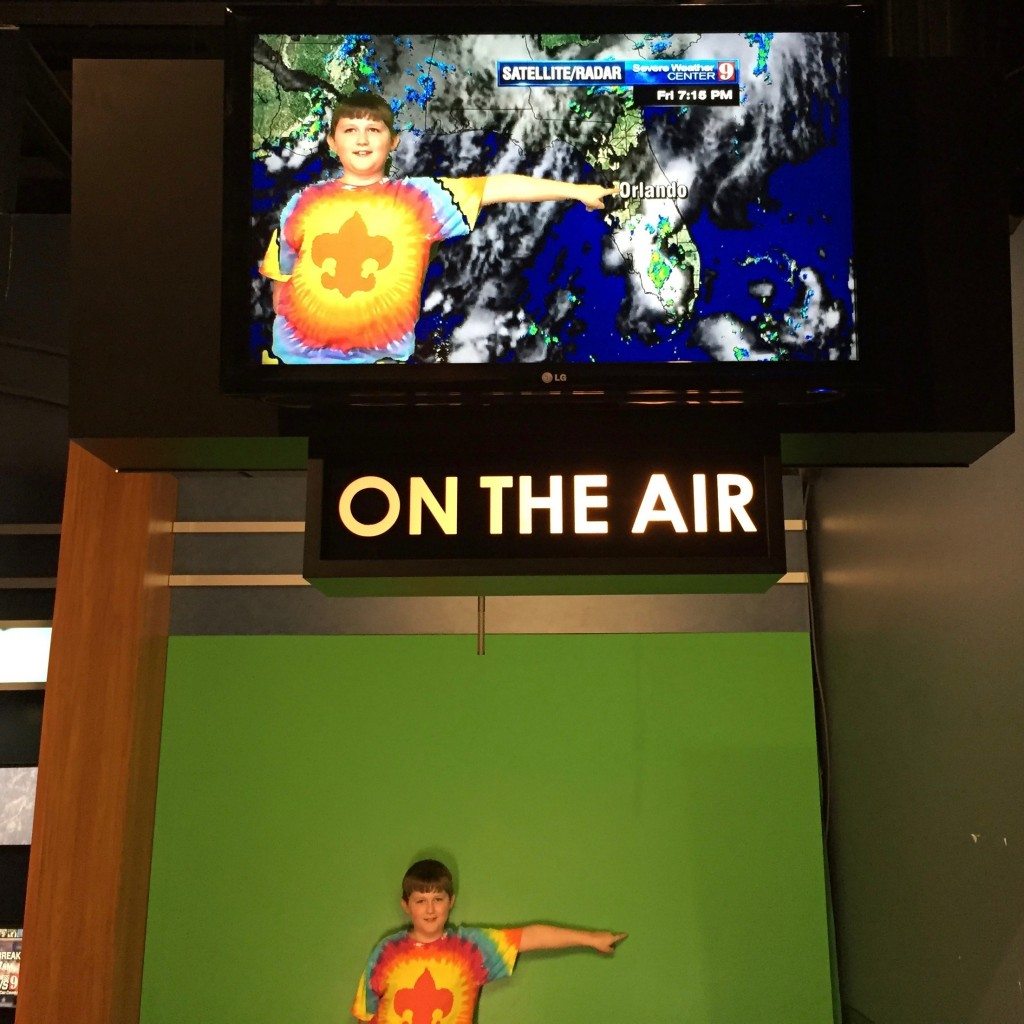 lastly, we made our way to the kid zone. it's probably for a younger crowd, but that didn't stop us. let's be honest, the water table is cool for all ages.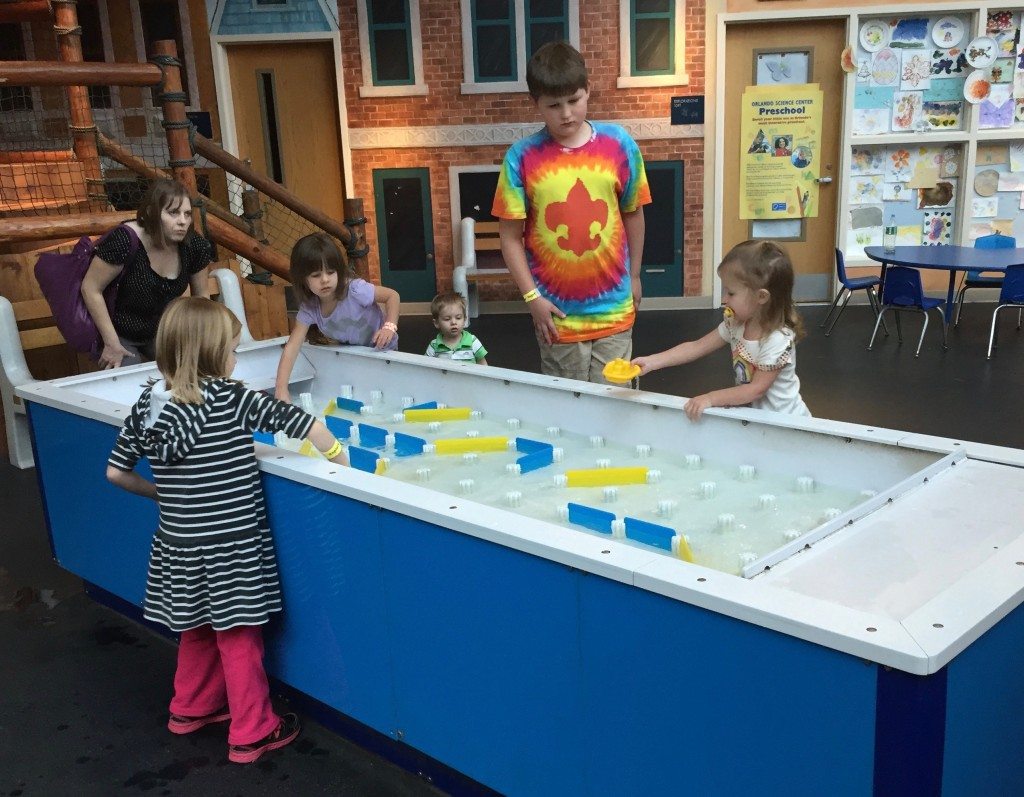 the very last stop, the orange grove. similar to the krispy kreme factory at our children's museum. ha. the kids worked as a team to pick oranges and load them into a tractor, while the tractor operator did the hard work of running the elevator to carry the oranges to a hopper, where more kids unloaded them into crates and put them into an unknown dark hole, where they would magically be whisked back to the trees.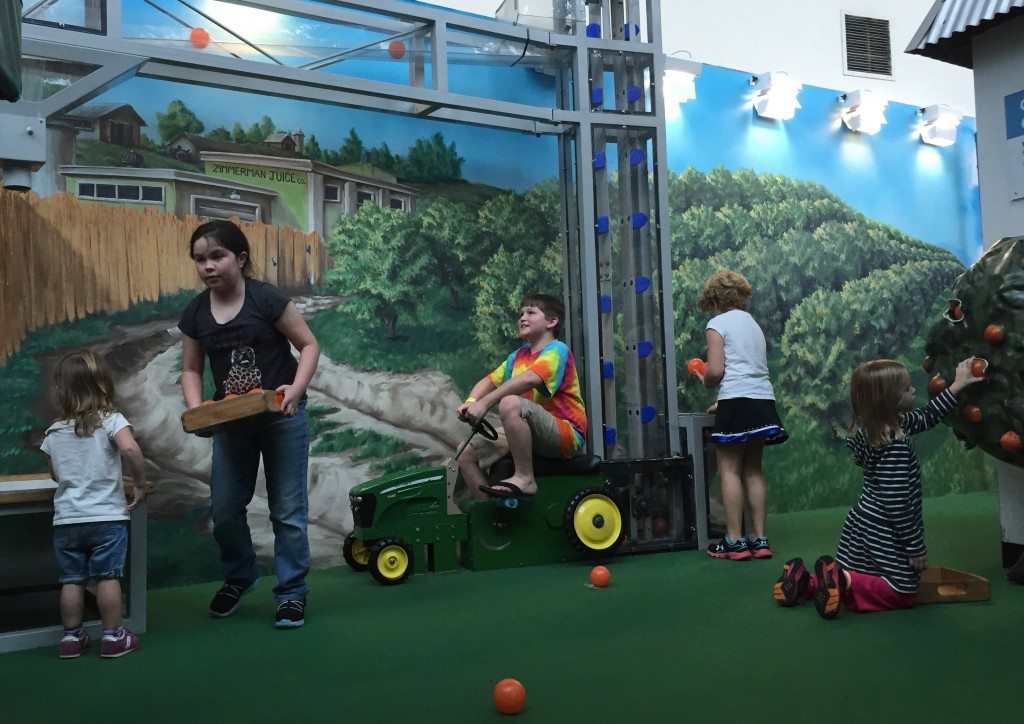 so, that about sums up our day at the science museum. the end.