well. we are in batavia now. and i'll post a generic post about that soon. but first. allow me to post about may 17th.
it began, with a little drive to medina, to visit a toy train museum. which is apparently owned by the one and only "fireman marty", a local fireman, who used to come to our school when i was a kid, and terrify educate us about fire safety. he was there and we chatted for a bit and he was very sweet to my kiddos, taking the time to show them some magic tricks, and loading them up with freebies. but, more about the train museum.
we got there early, so we milled about outside. we happened to go during the week squeezed between two weekends full of thomas the train, so there was some thomas memorabilia around and about and some photo opportunities for my grumpy kids.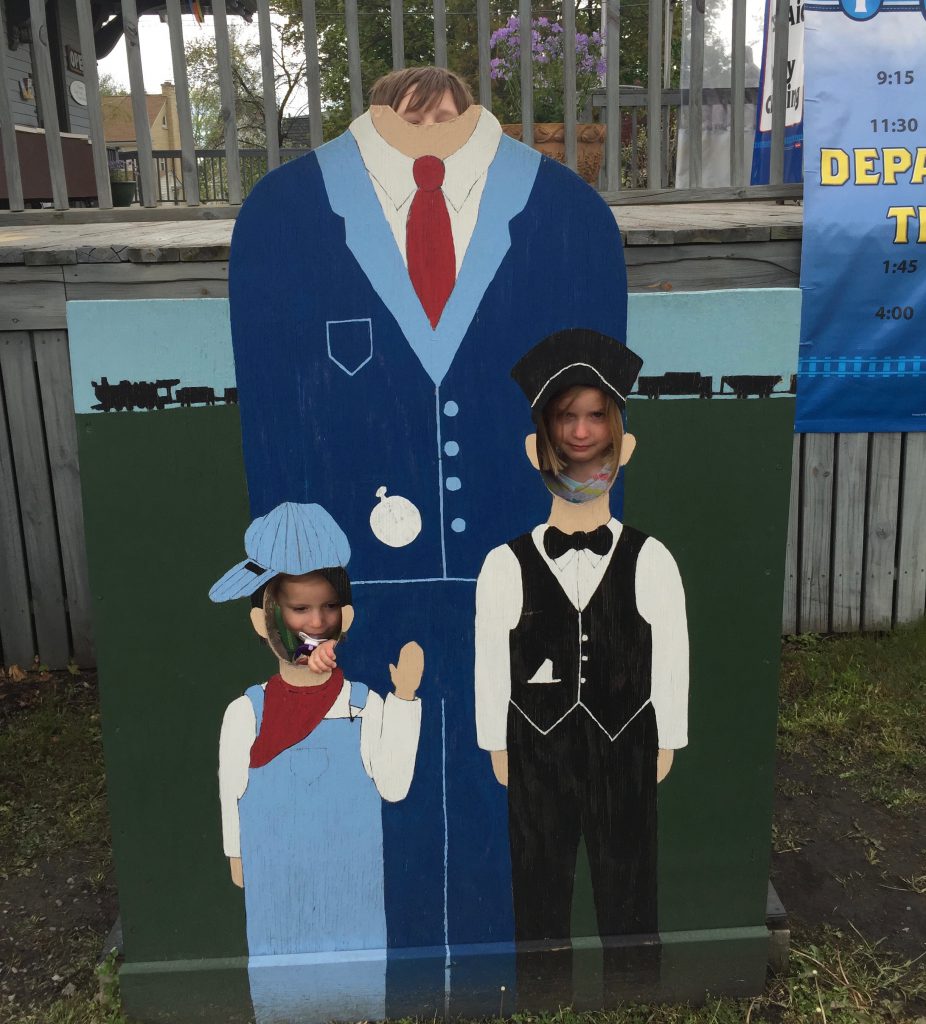 but once we were inside, we were witness to the coolest toy train setup EVER.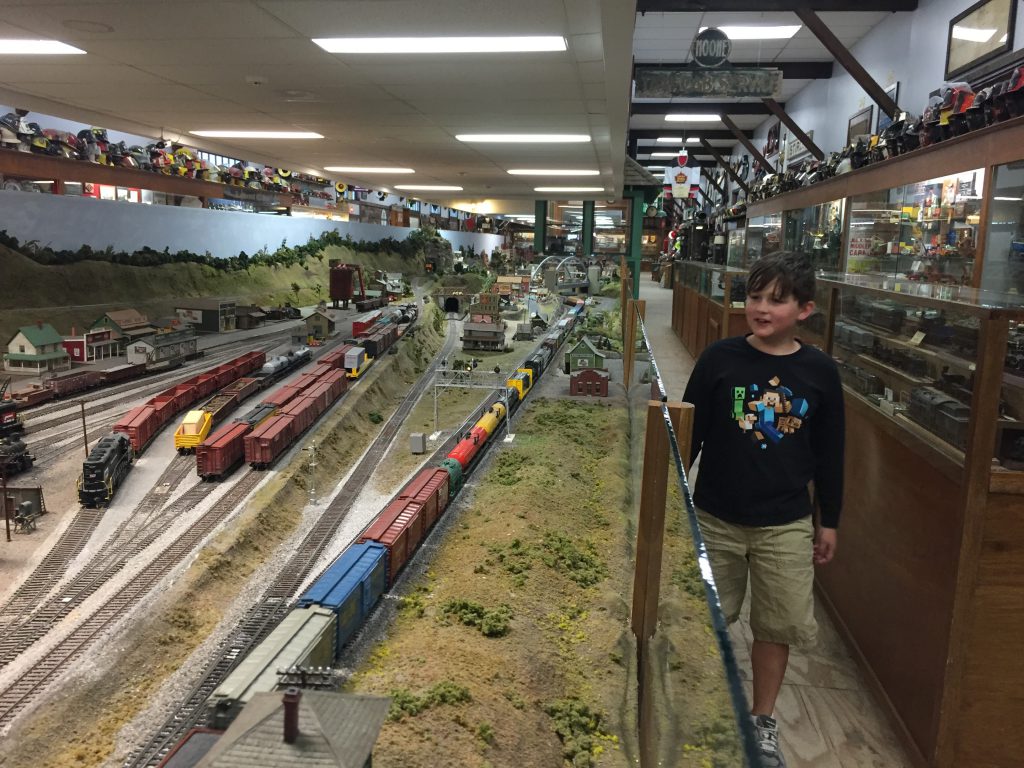 it was HUGE!! we walked around several times and kept finding new little secrets each time.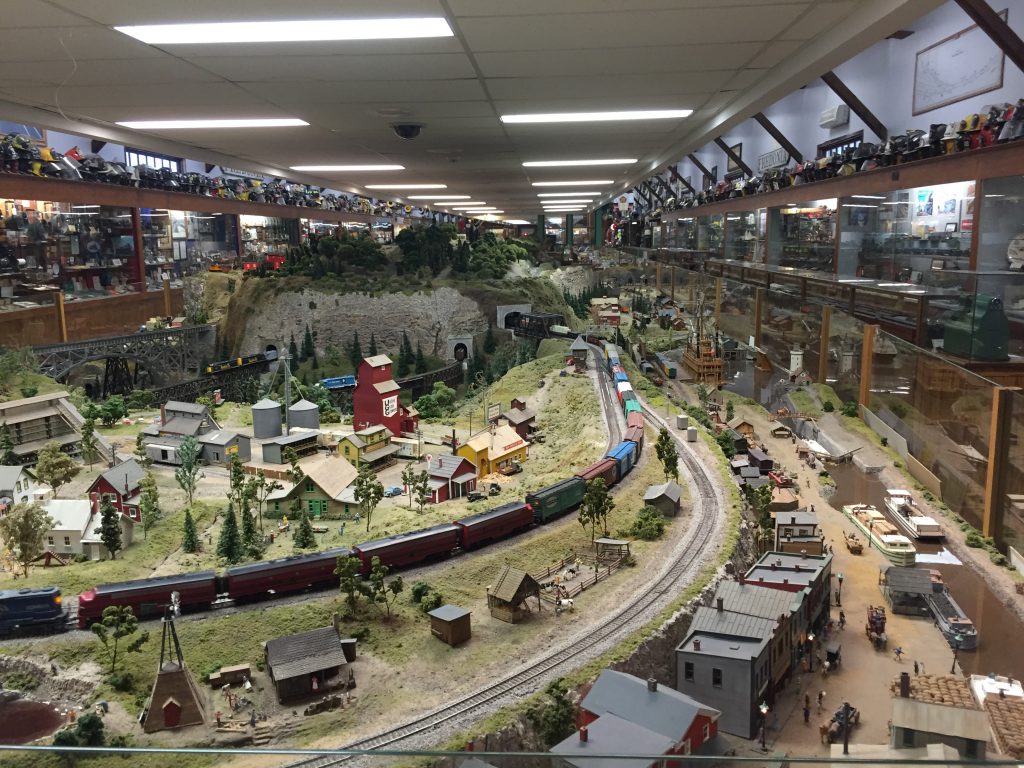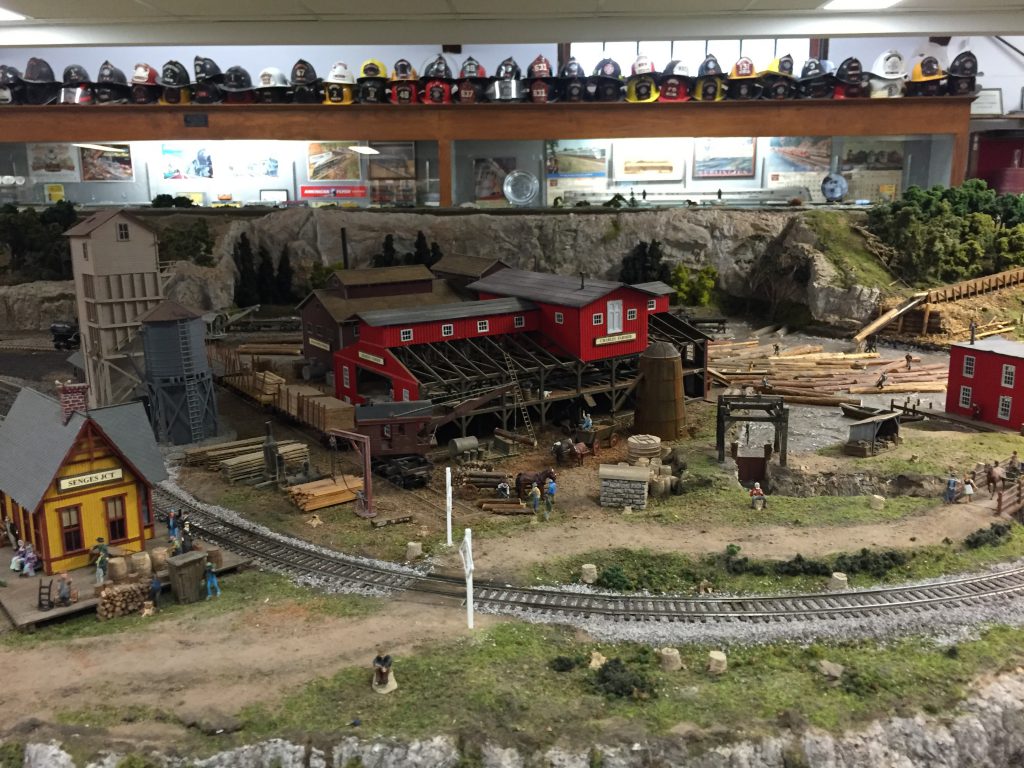 the kids favorite part was the carnival. there were little buttons for them to turn the rides on and off.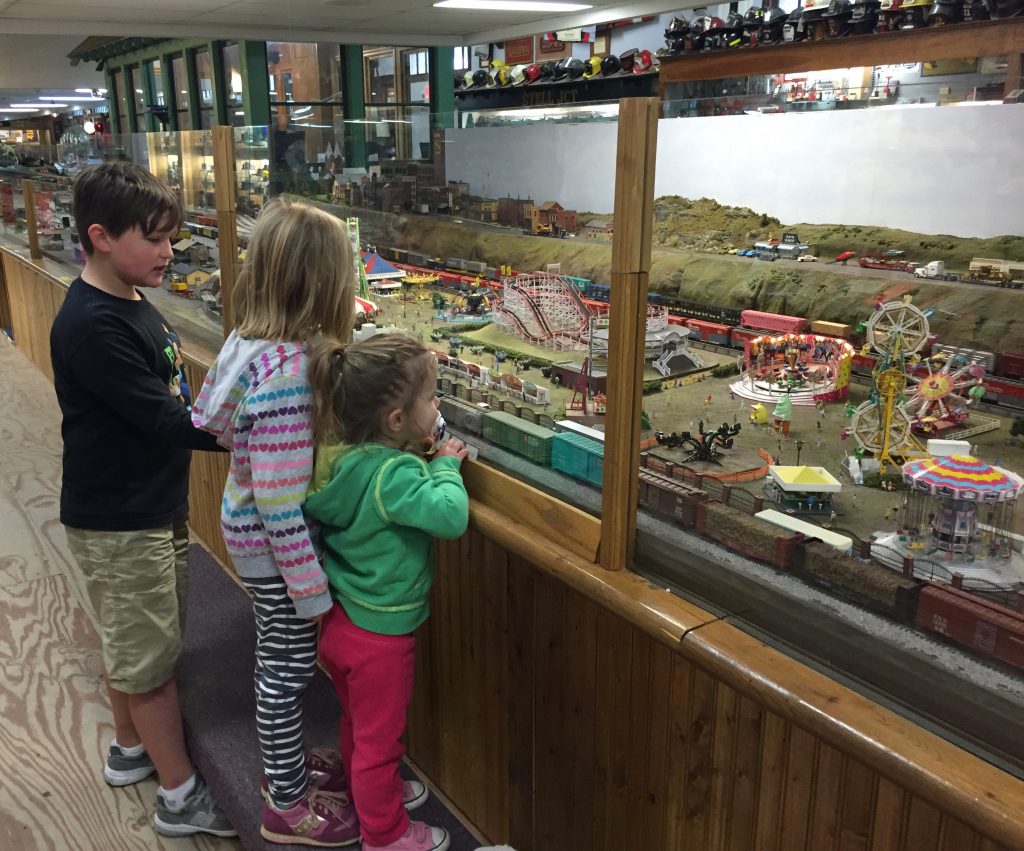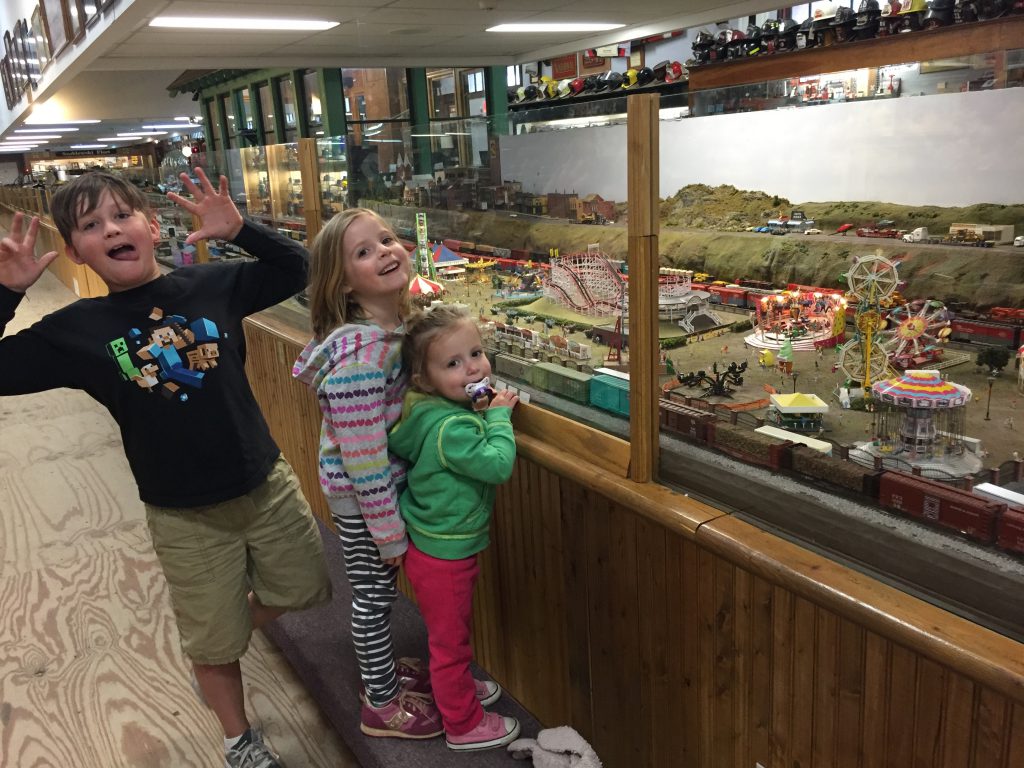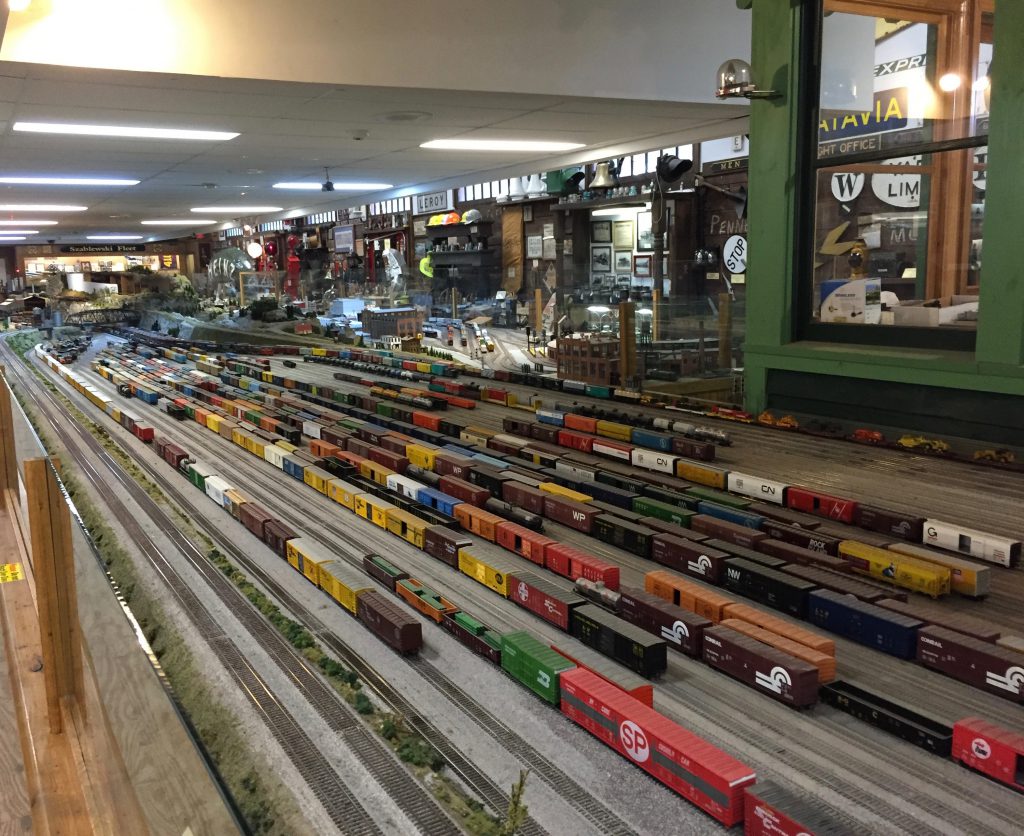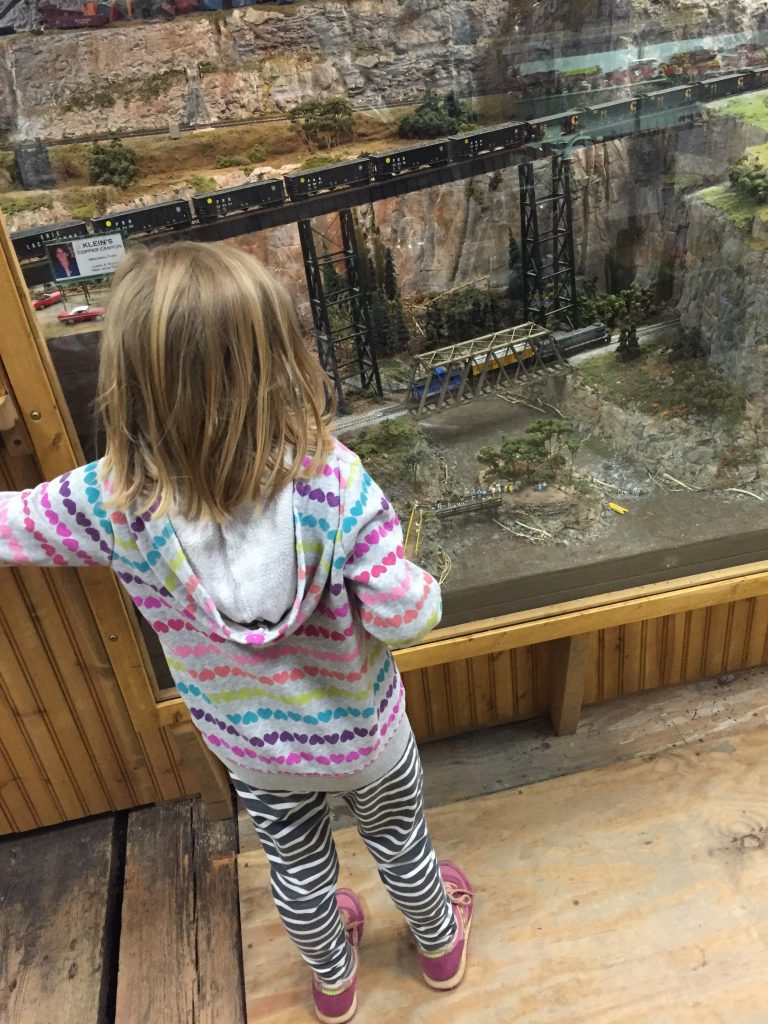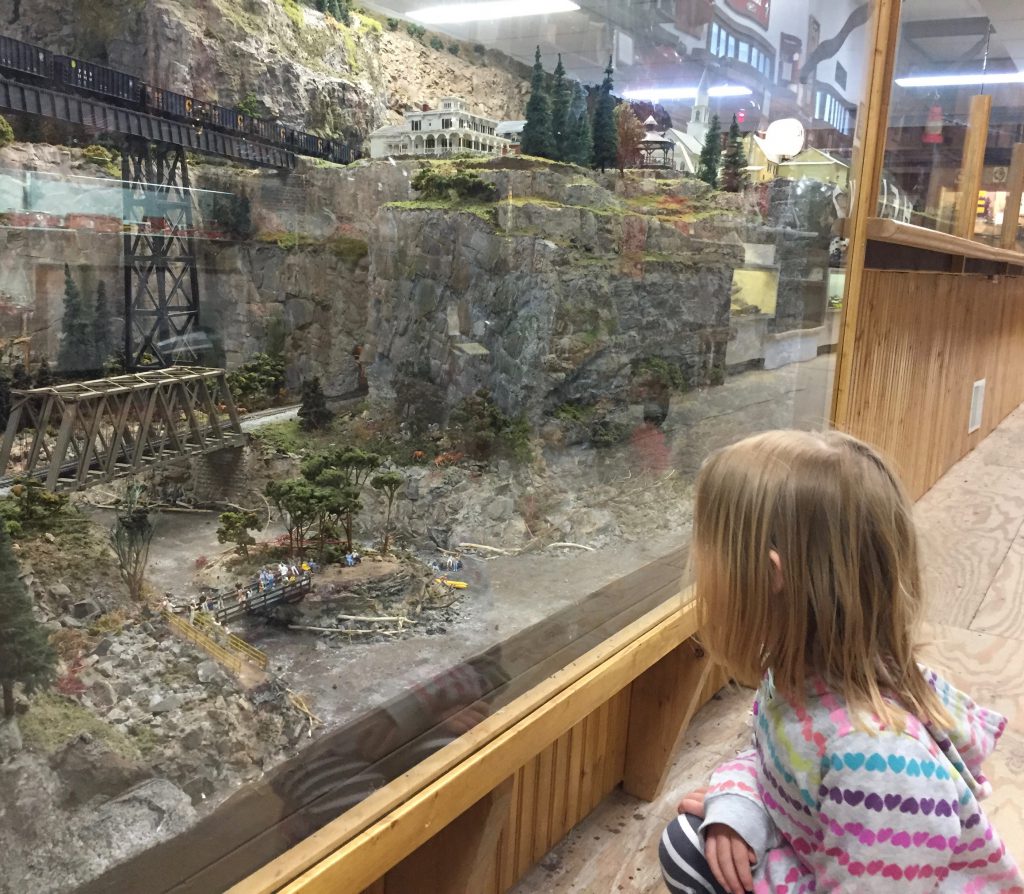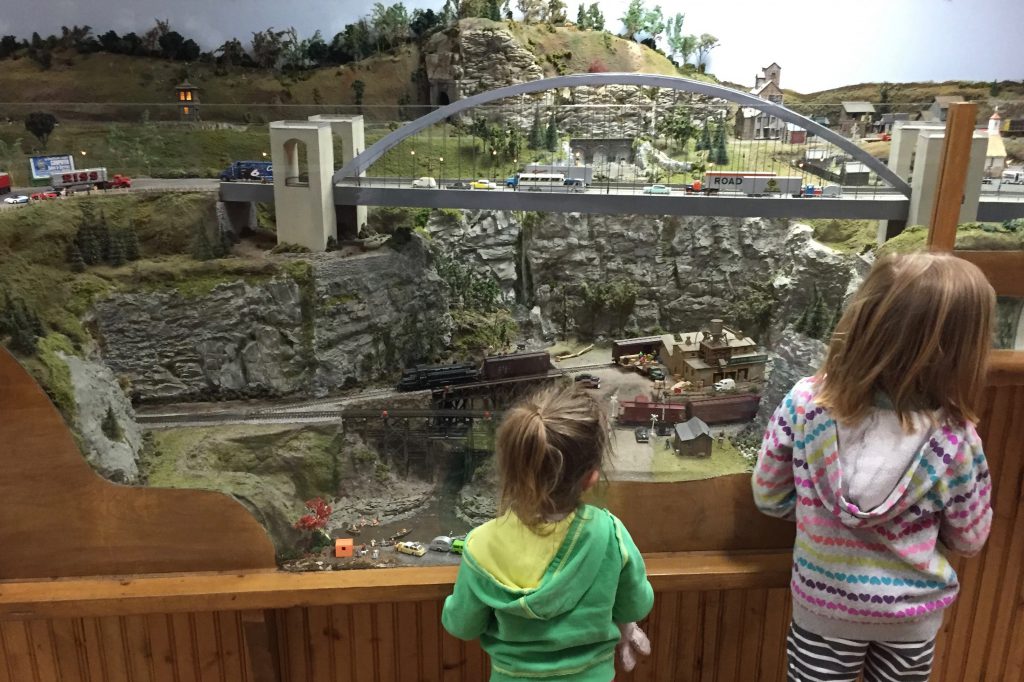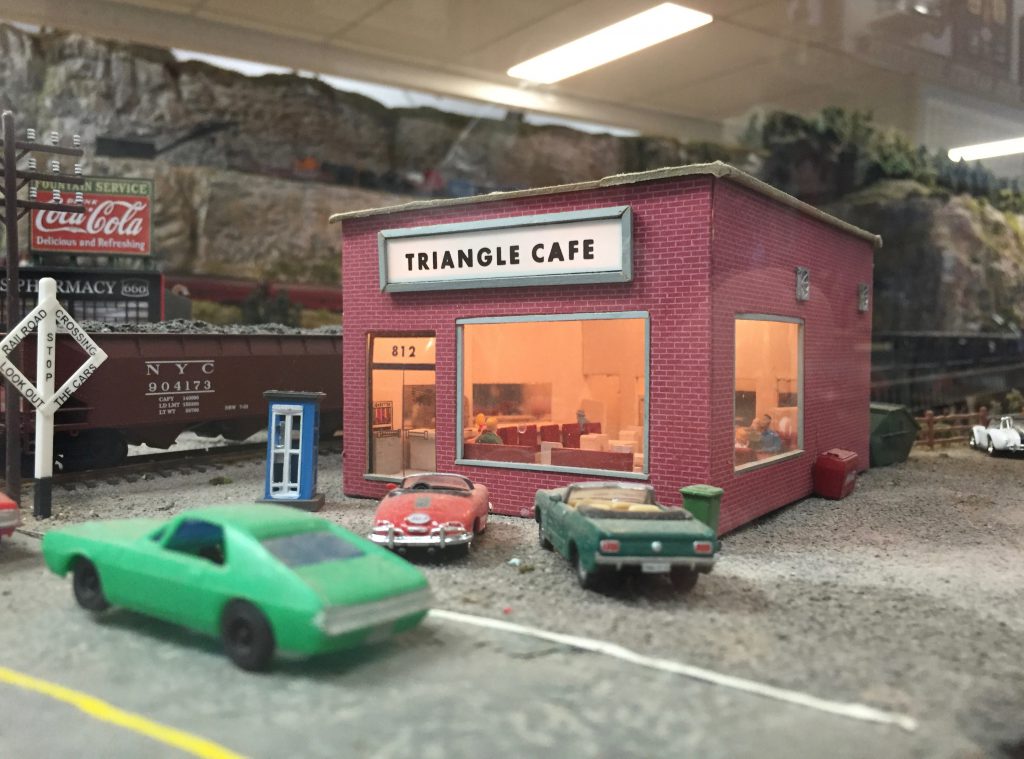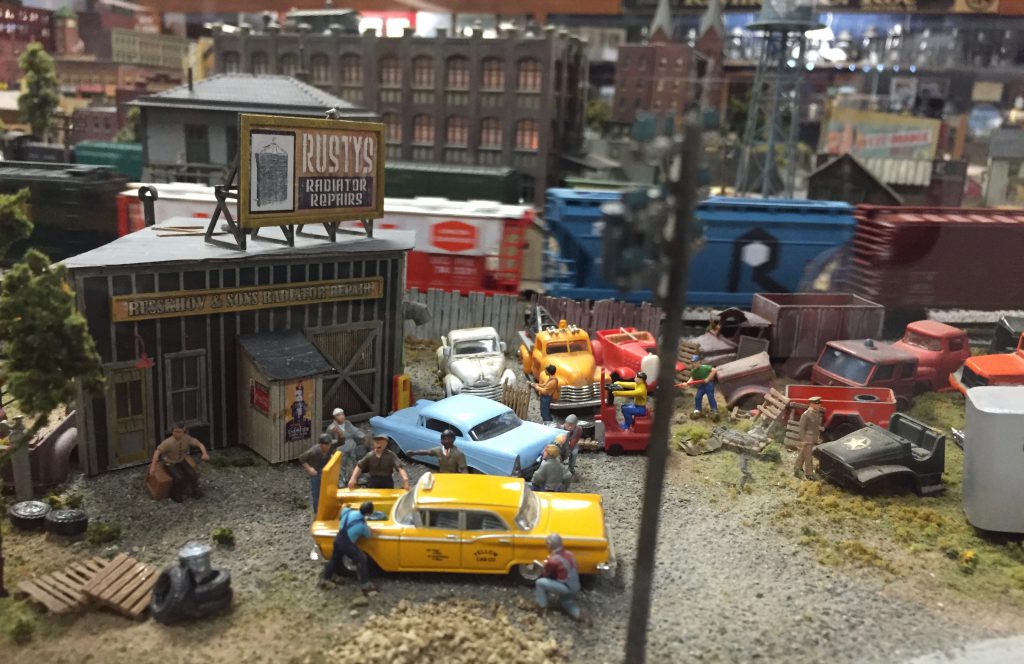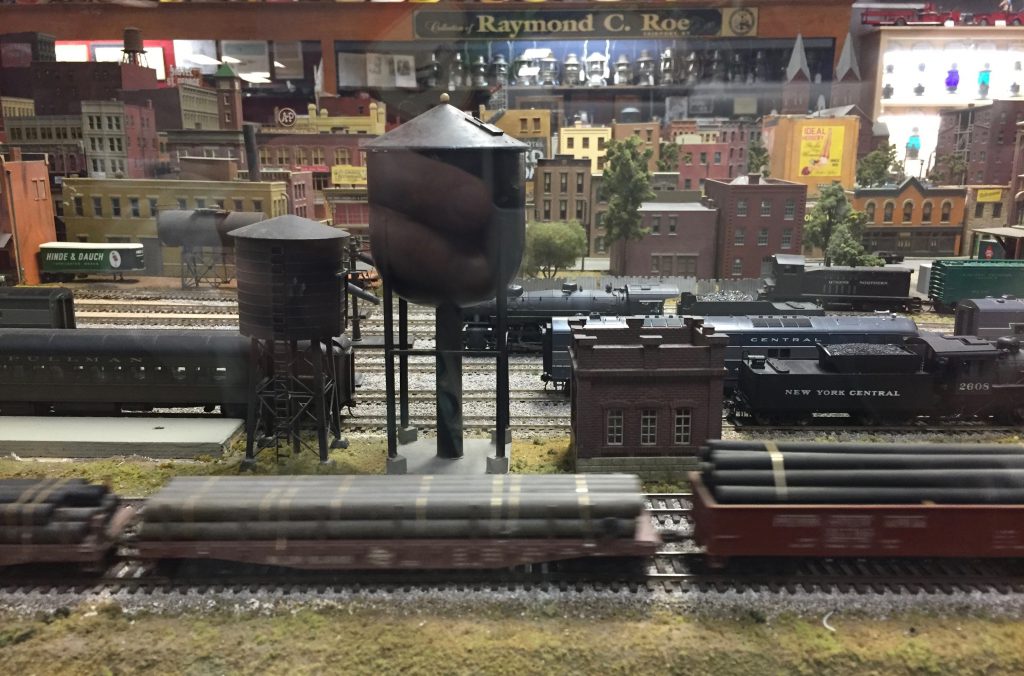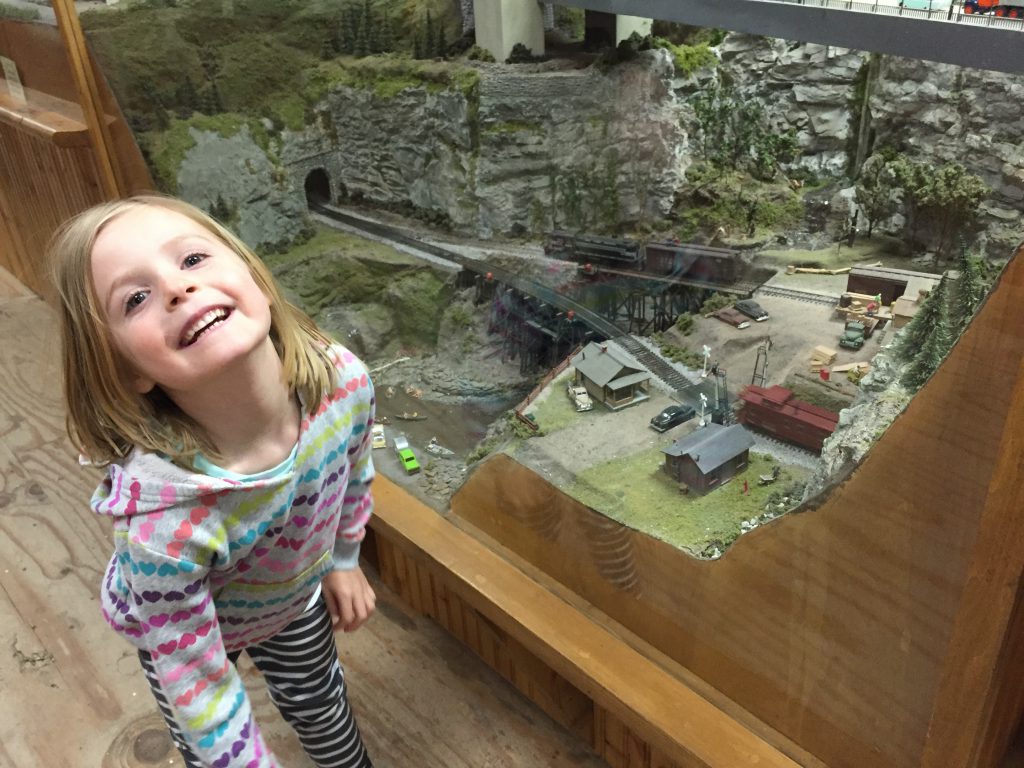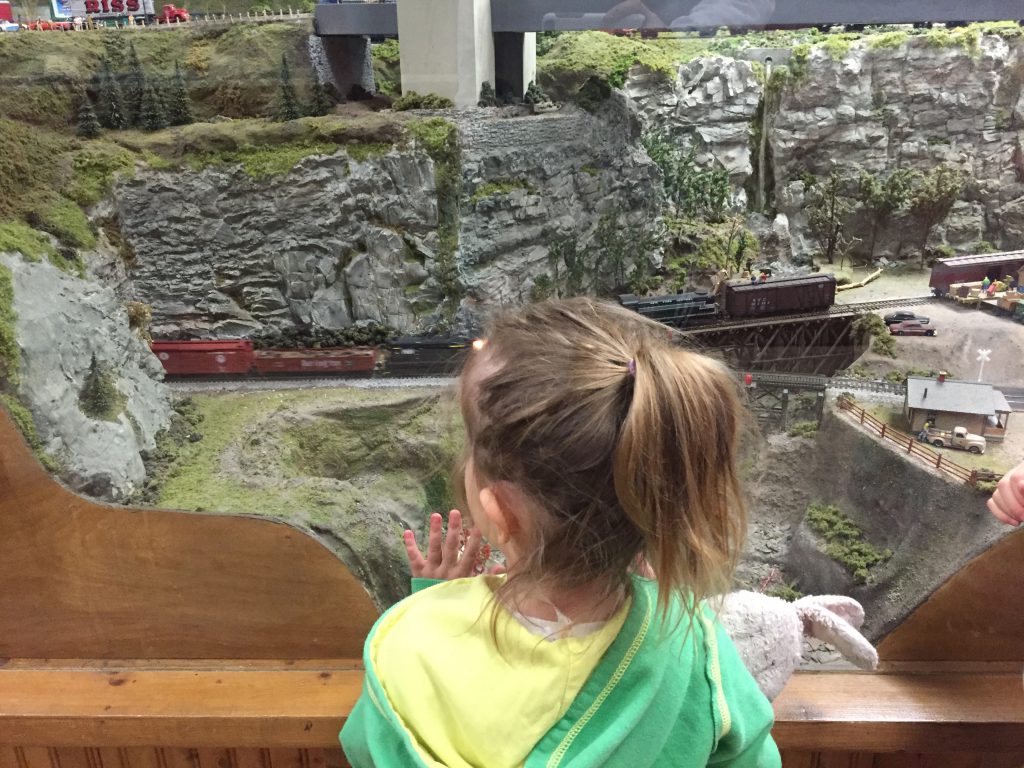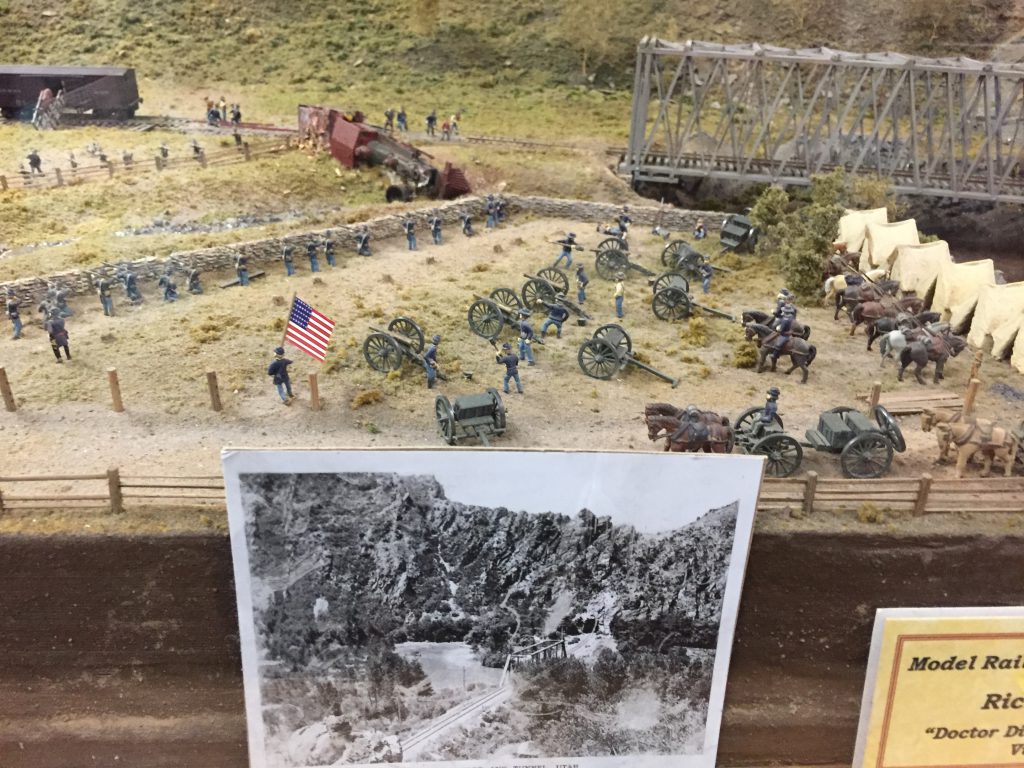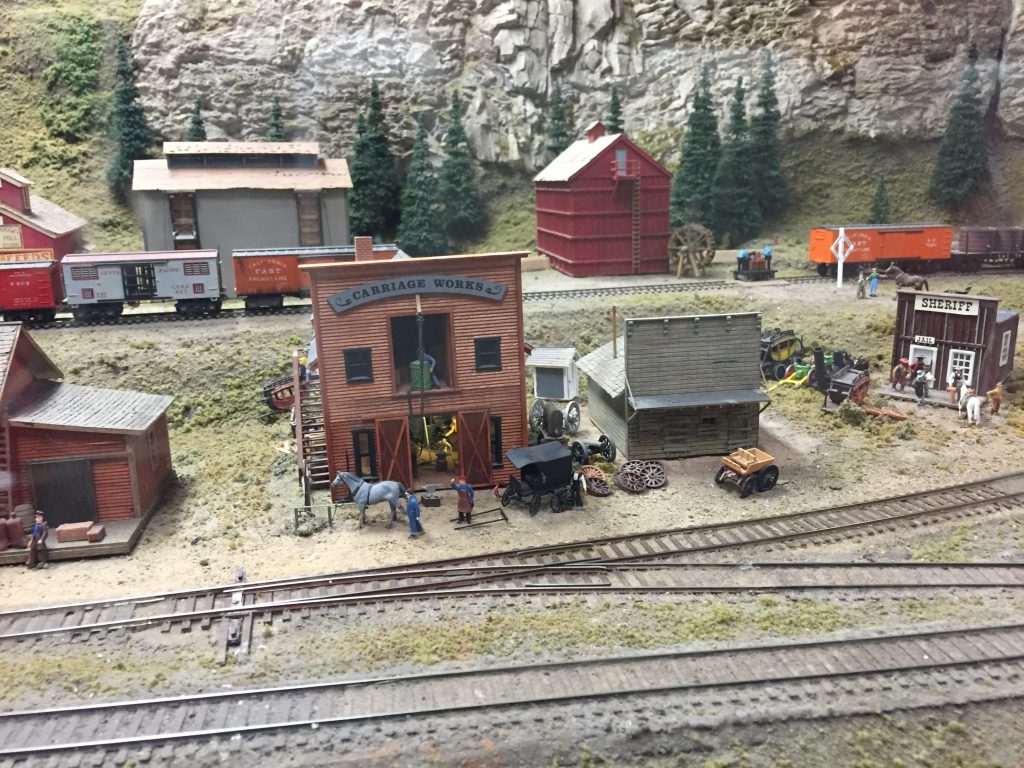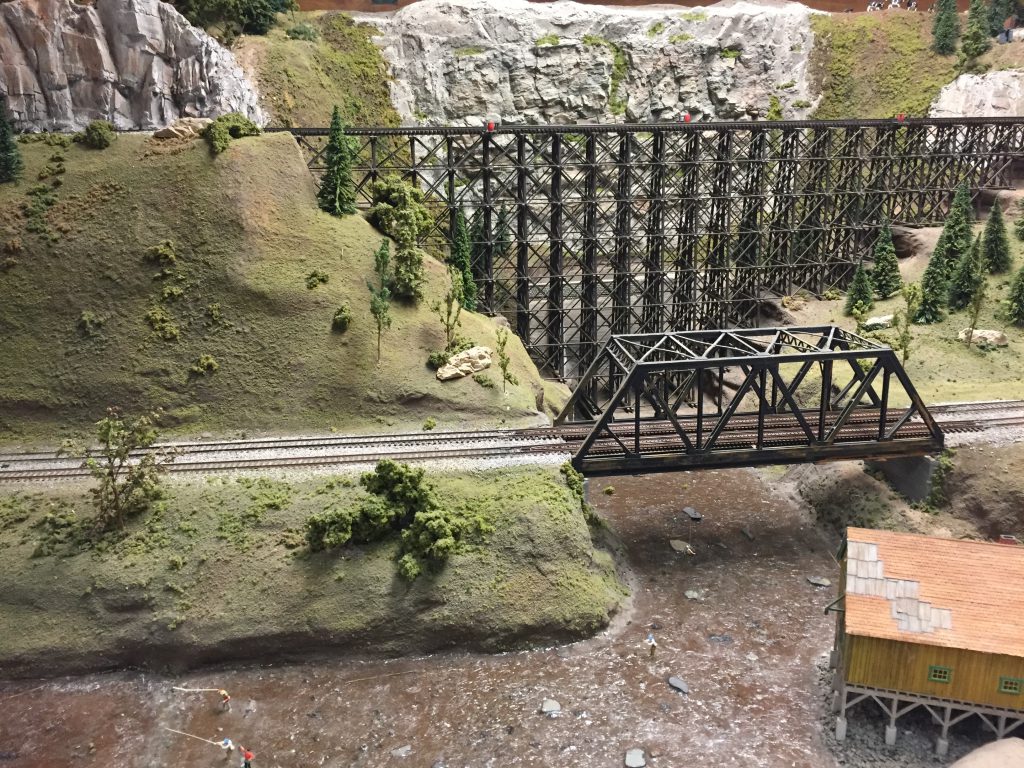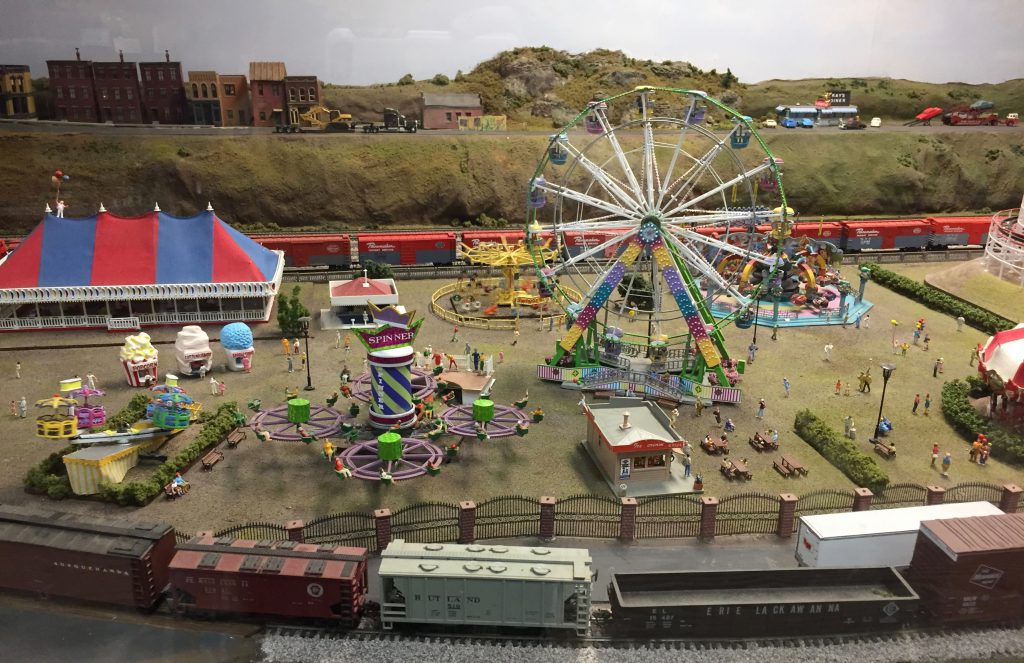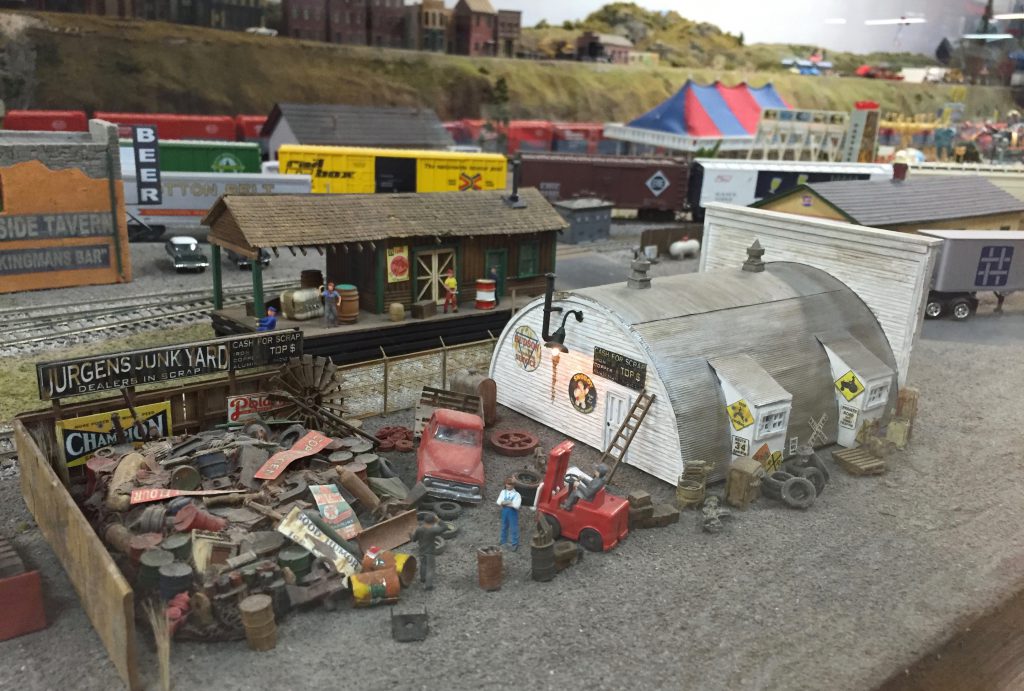 the trains were in the middle of the room, running the entire length of a super long building (perhaps an old train station?).  the outer walls were jam packed with memorabilia.  so much of it was donated, which was pretty sweet.  i didn't take many pictures, but i wish i had.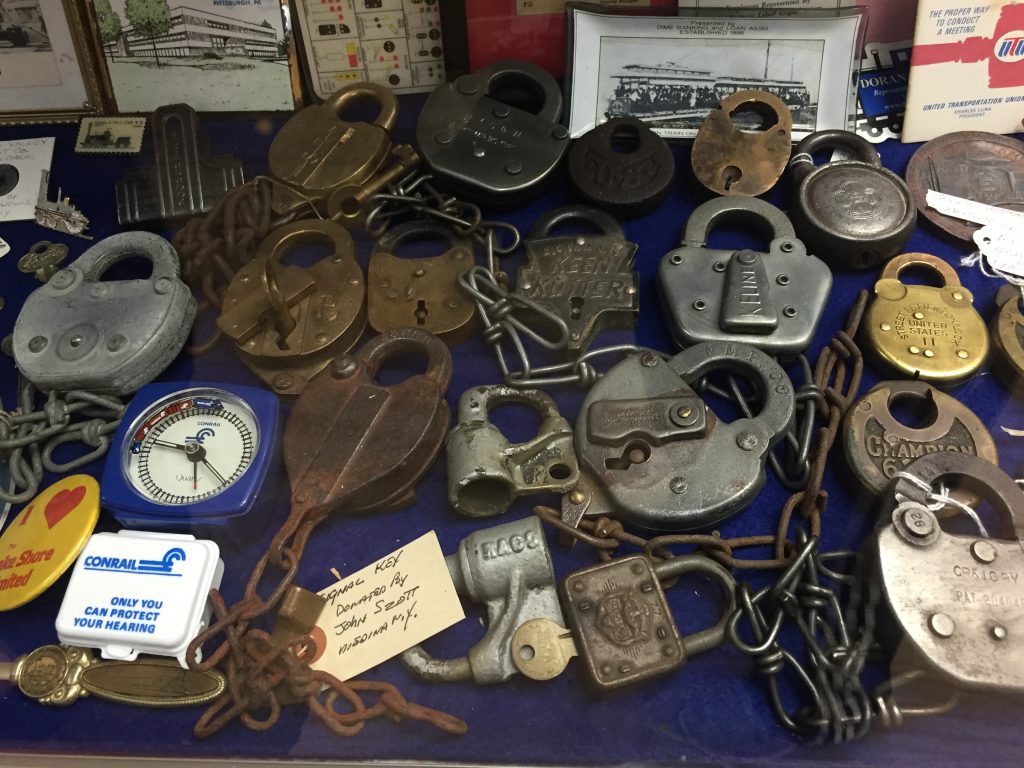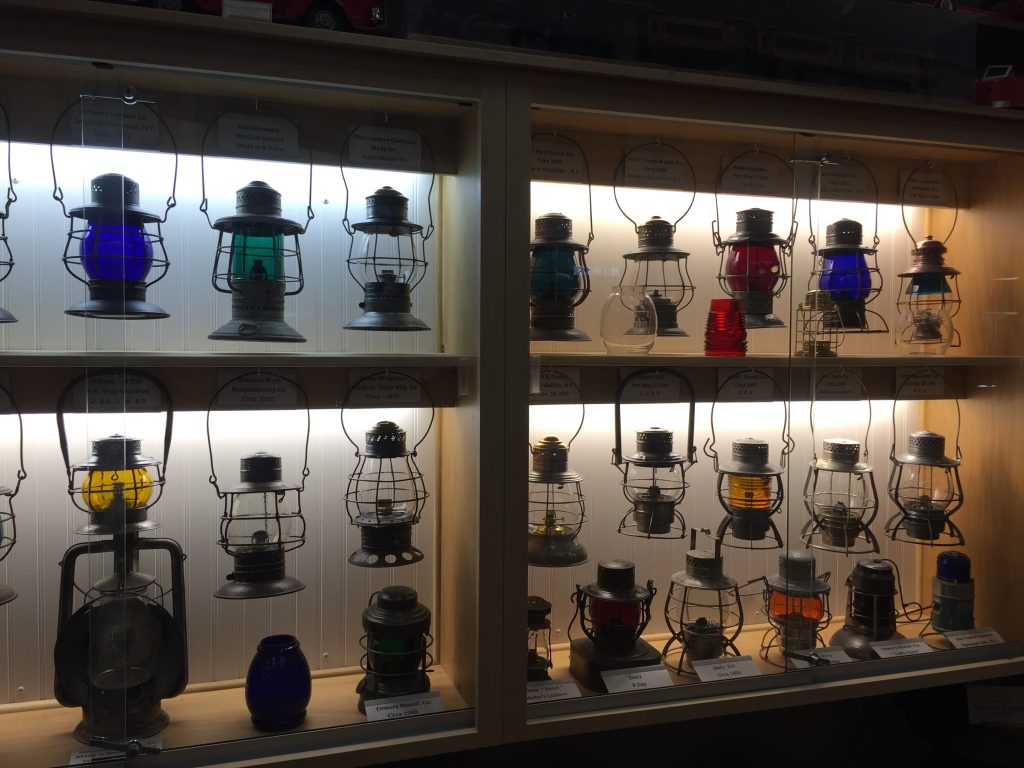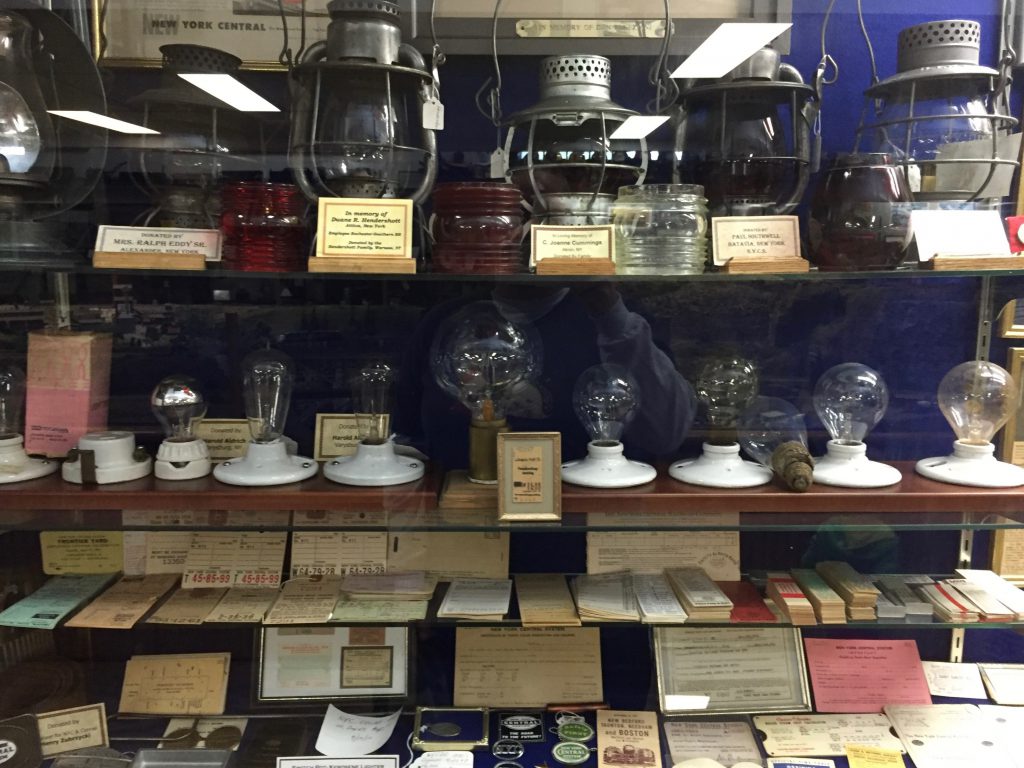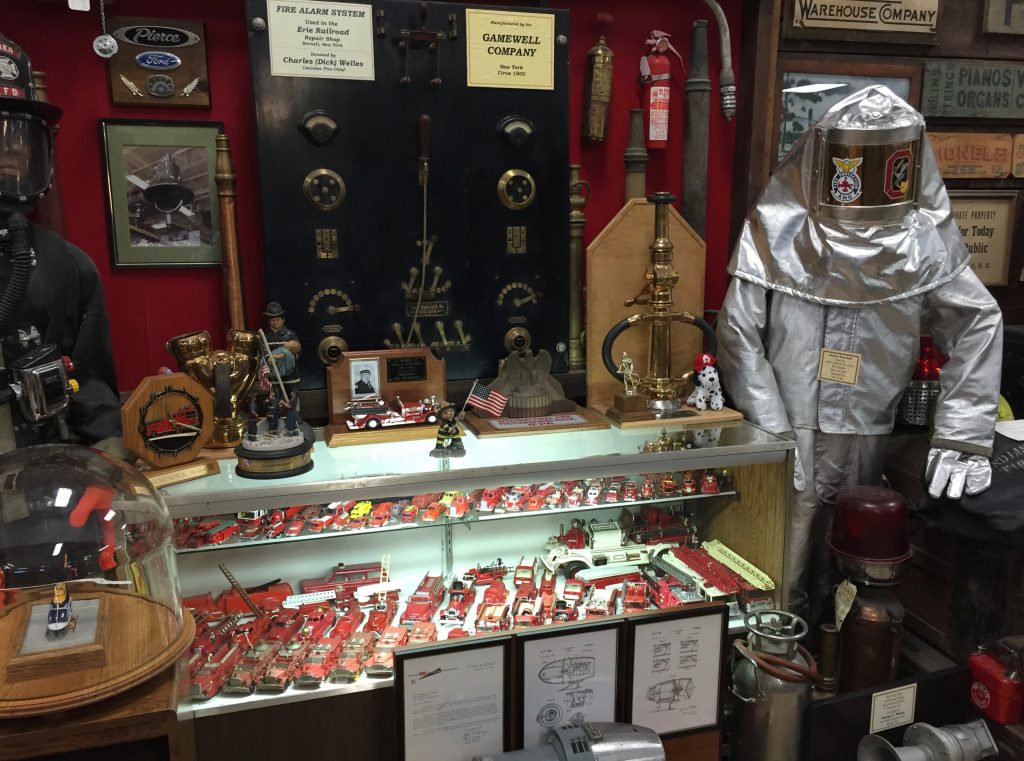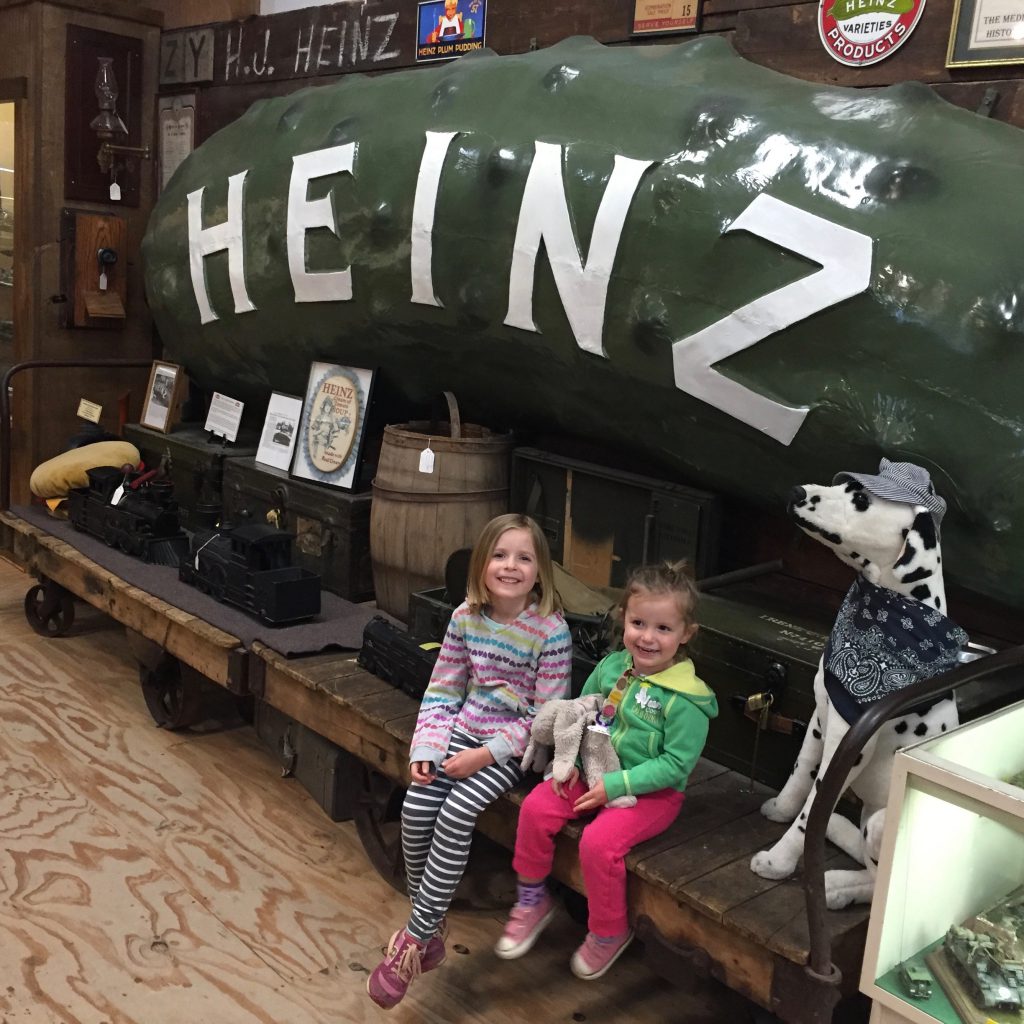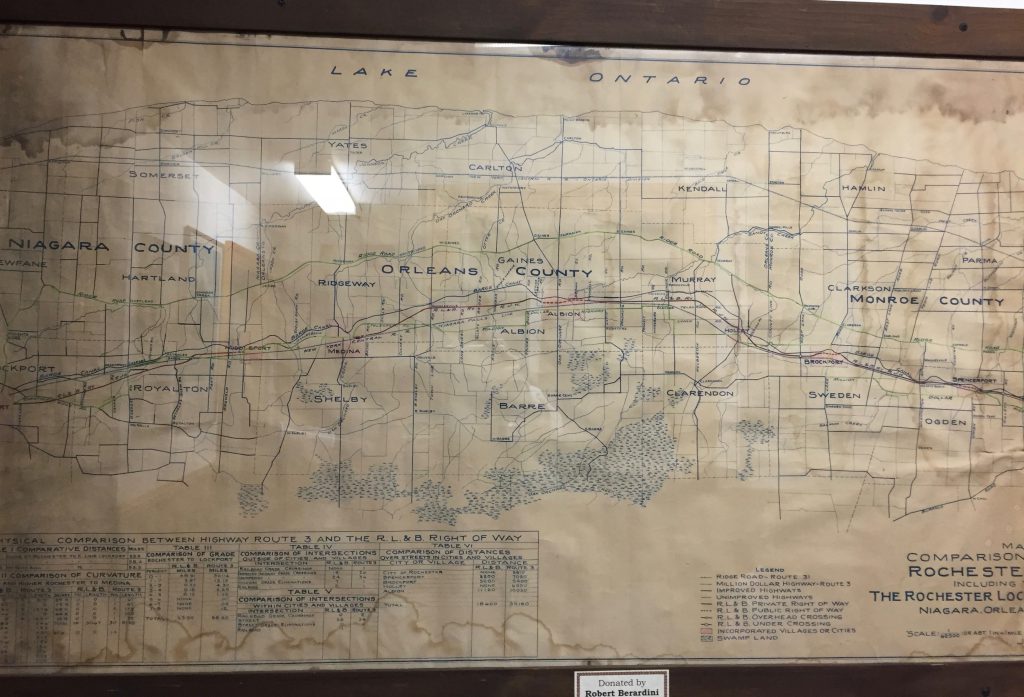 after our visit, we asked fireman marty where to get a delicious meal in medina, ny.  he suggested rudy's diner, so off we went.  :).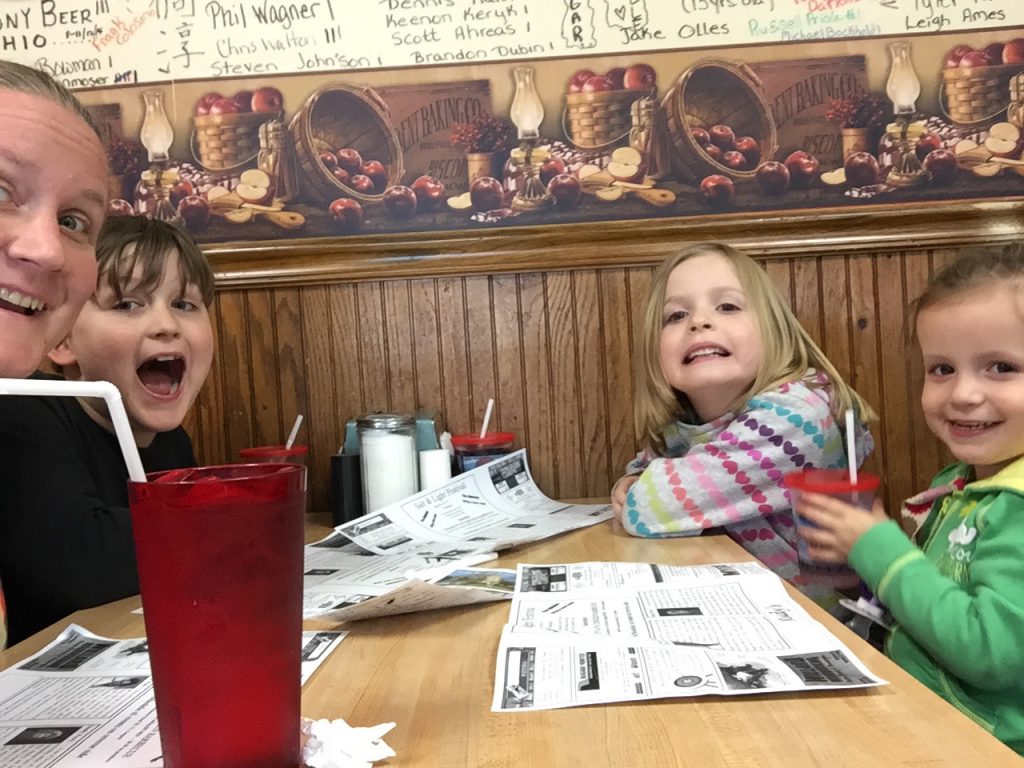 beef on wick.  obviously.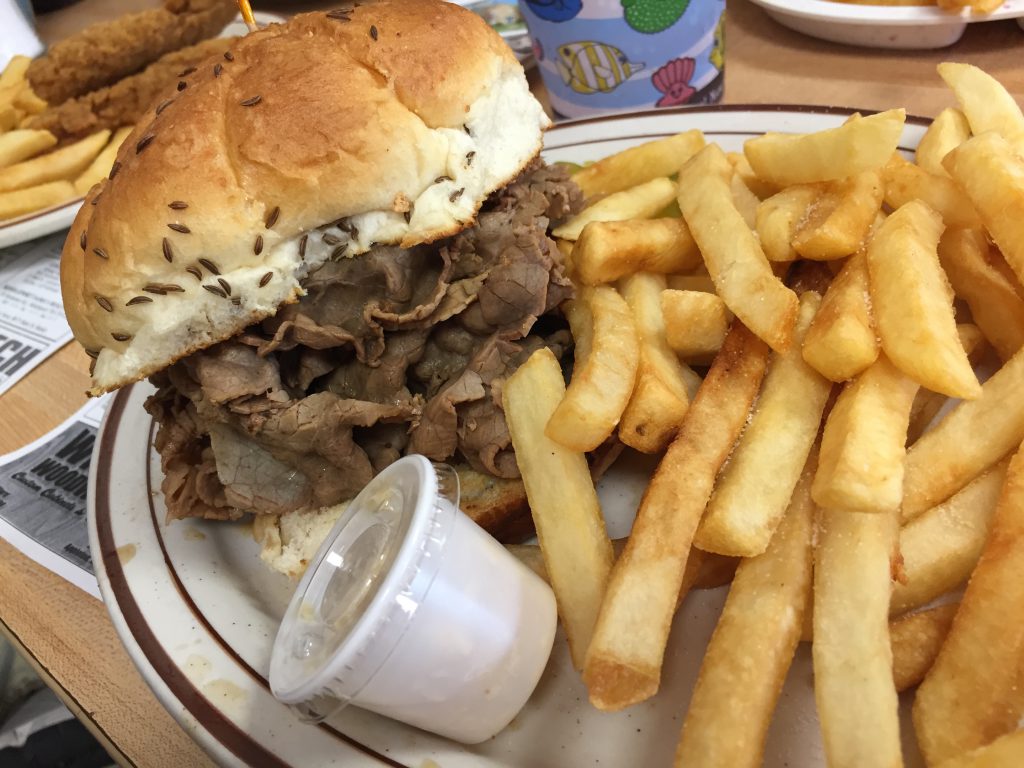 ice cream for the kiddo's.  obviously.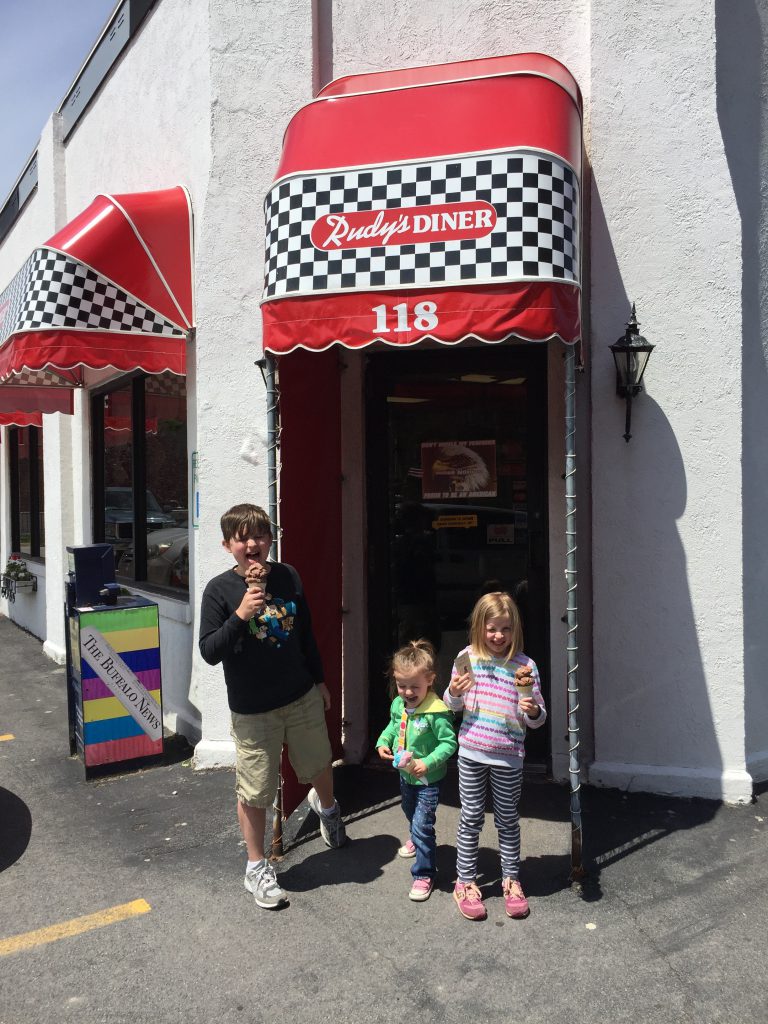 may 17th also happens to be our anniversary. 13 years ago, we were getting hitched. so, my parents agreed to hang with our kids, while derek and i went out to celebrate. we struggled to make a decision, but finally decided that alex's place was our go-to.
while we waited (because alex's is ALWAYS busy), i had this ginormous beer. southern tier ipa. mmmm.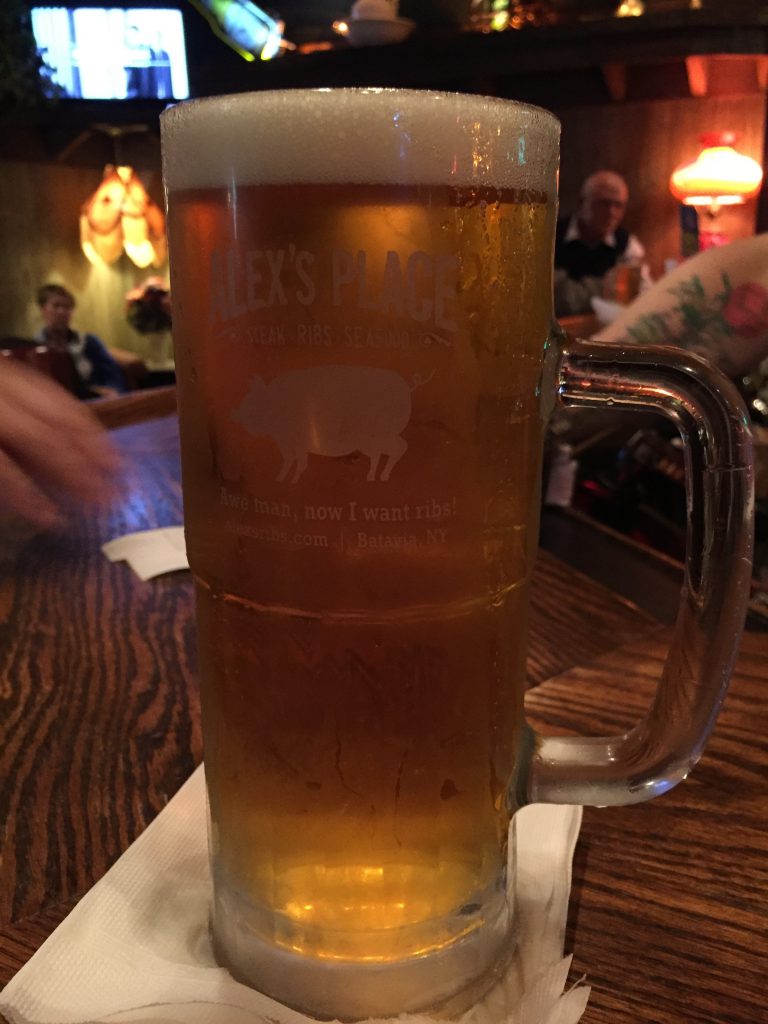 anniversary date selfie.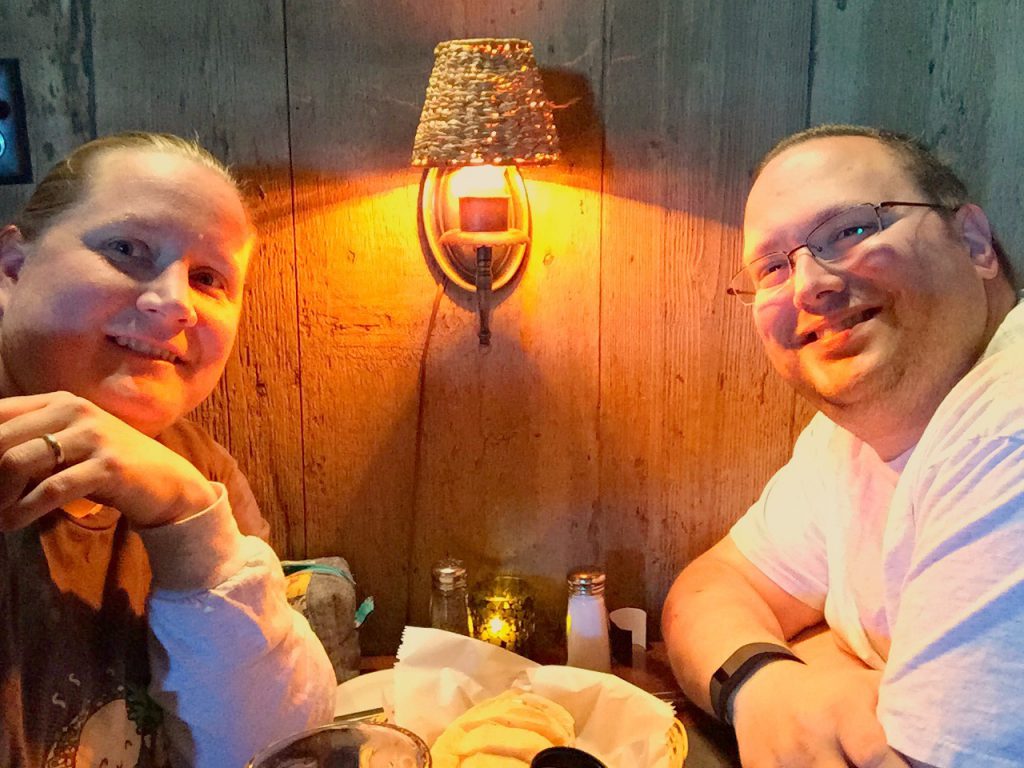 super crazy delicious prime rib sandwich. or ribeye. or something. i can't remember. it was awesome, though.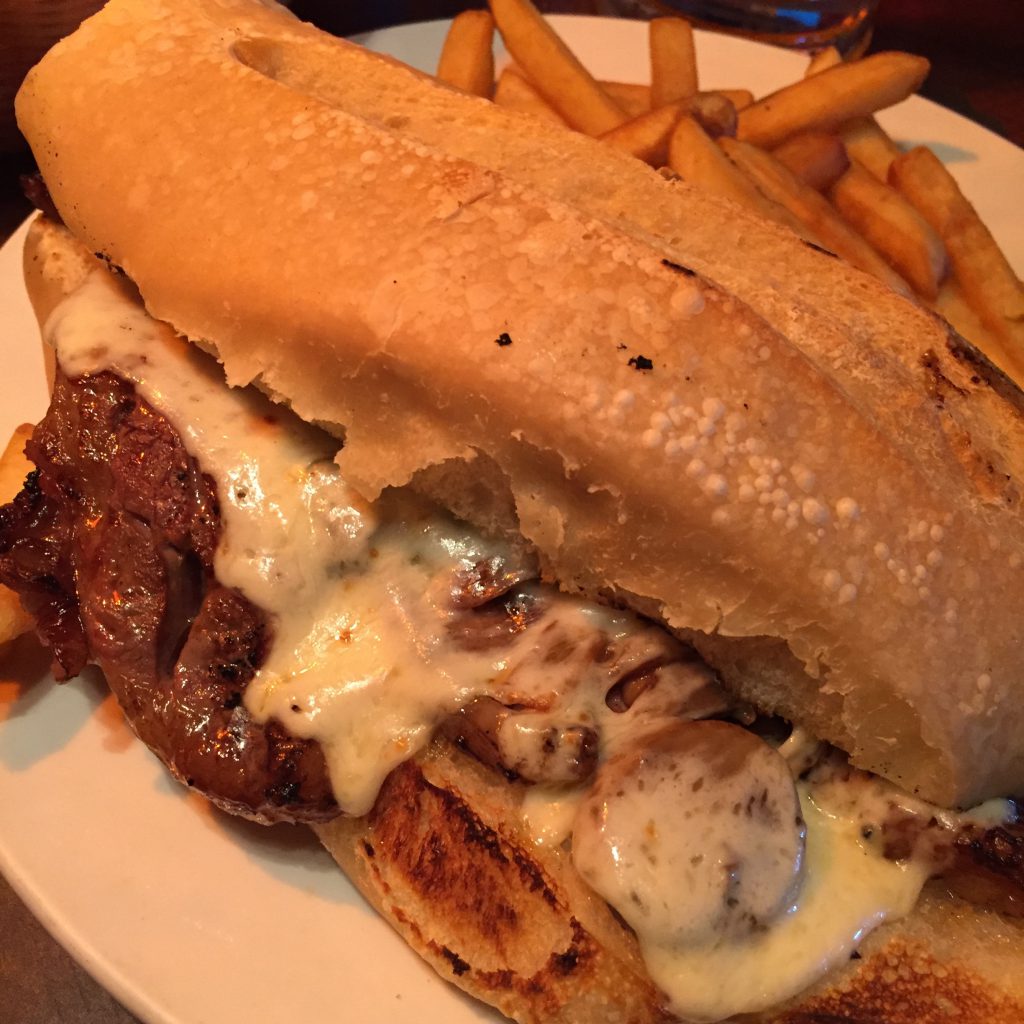 on the way home, i made derek stop to let me take pics of this old tree at the va hospital.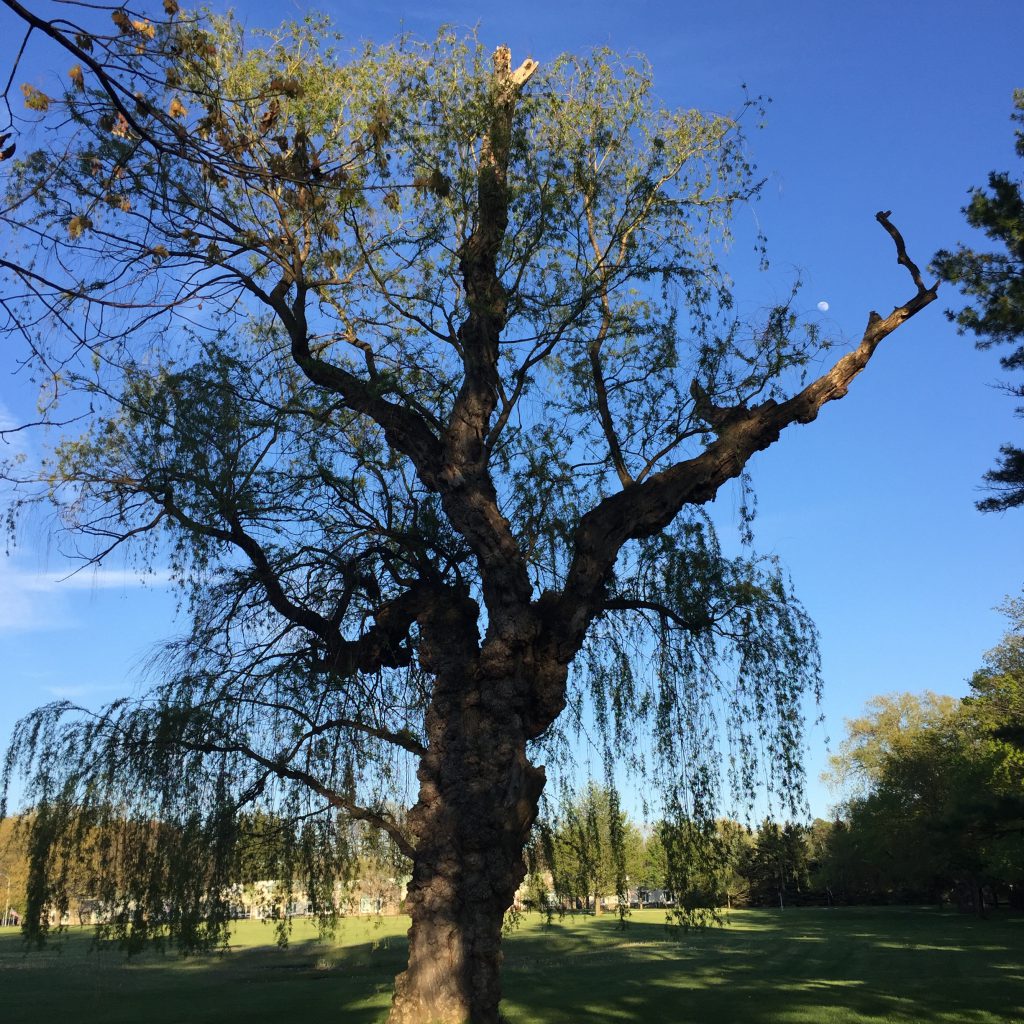 knobs.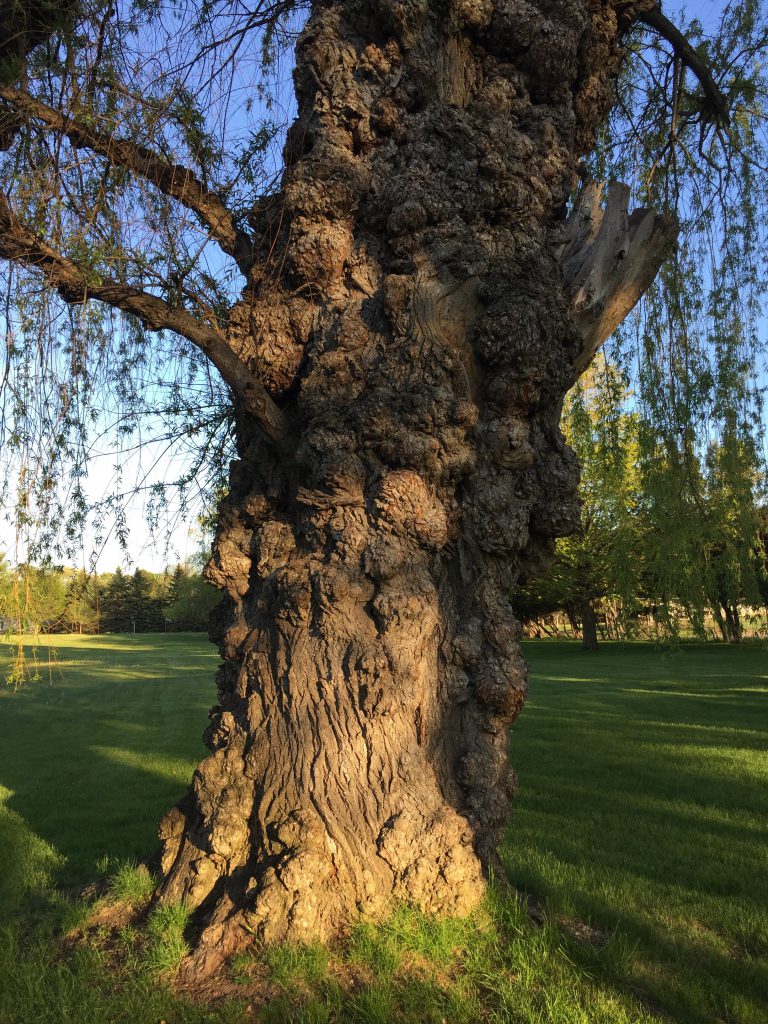 after dinner, we stopped in o'lacy's for one more drink. i spent a lot of time at this little pub back in the late nineties.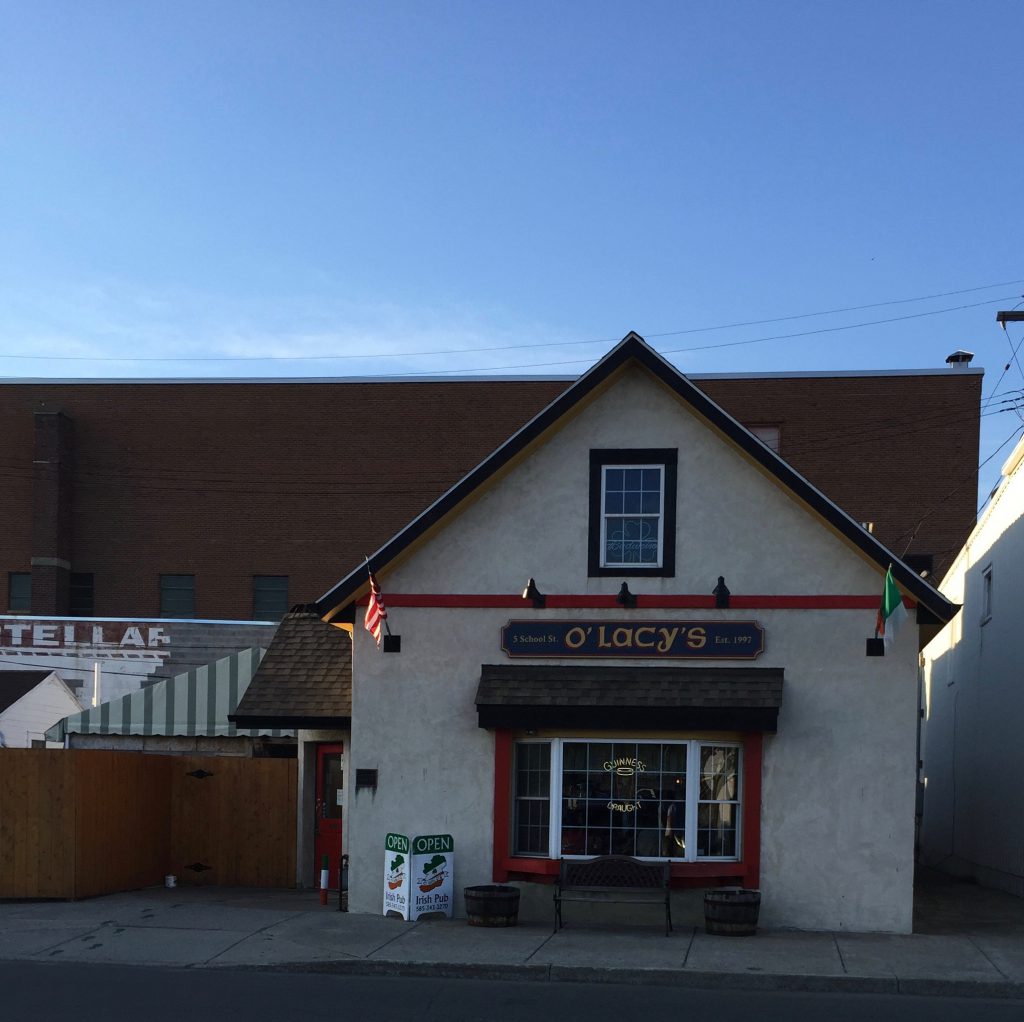 it looks exactly the same.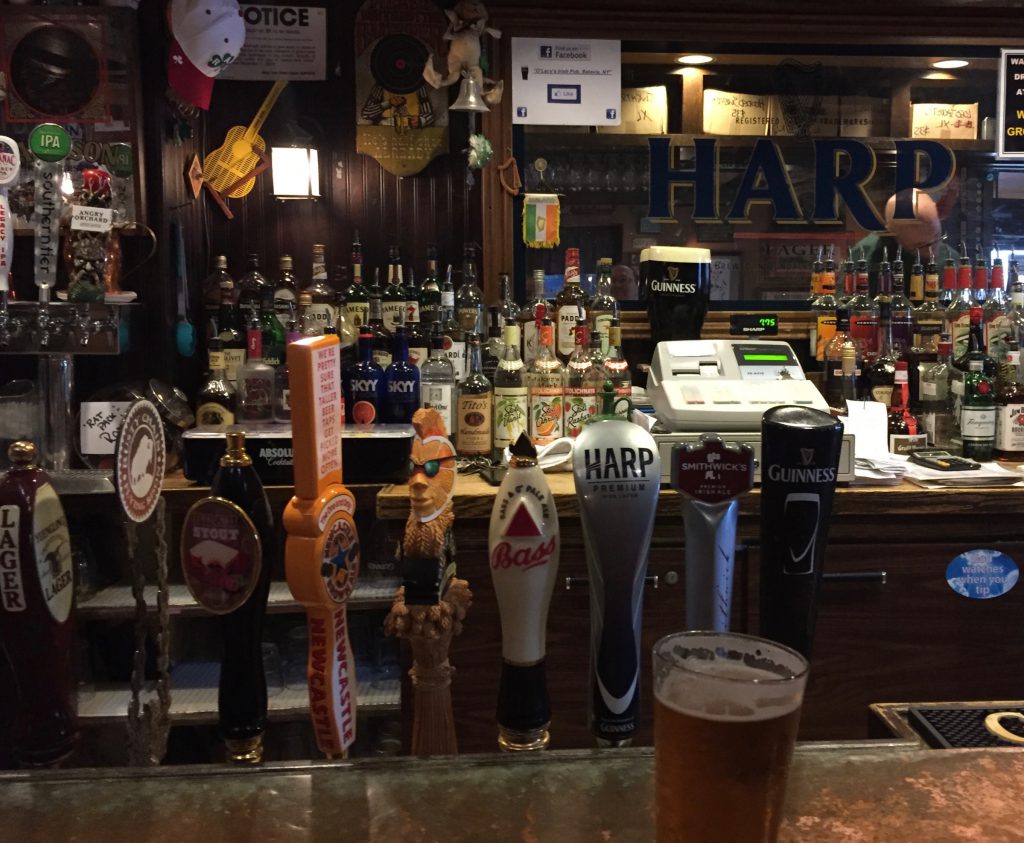 so, that covers may 17. our time in batavia has been pretty chill and uneventful, so far. this was by far one of our more busy days. look for a post soon with lots of pics of kids fishing, kayaking and riding bikes. 🙂