yesterday (saturday), we decided to have a family outing. after lunch, we left the friendly confines of letchworth state park and made our way to varysburg, ny to the hidden valley animal adventure. it's a lot like a place in nc that i have been to a few times (lazy 5 ranch).
first up. giant stuffed bear, guarding the formal dining area.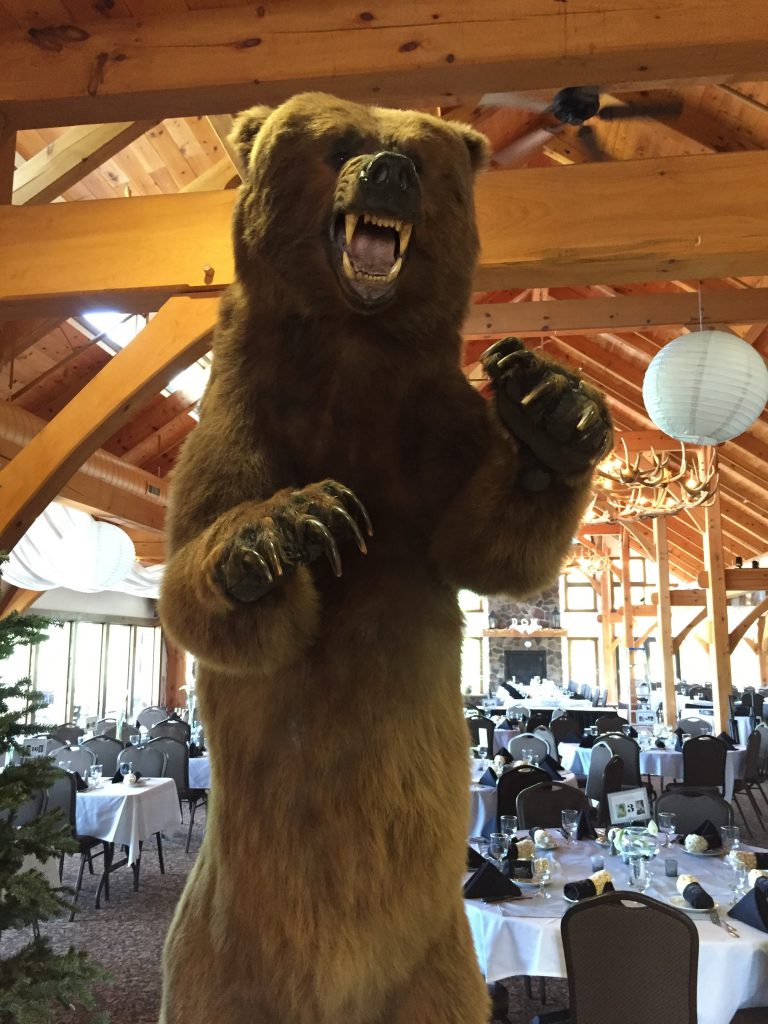 we checked out the small animal petting zoo area while we waited for our "trolley" – which is a bit fancy for what was essentially a hayless hayride.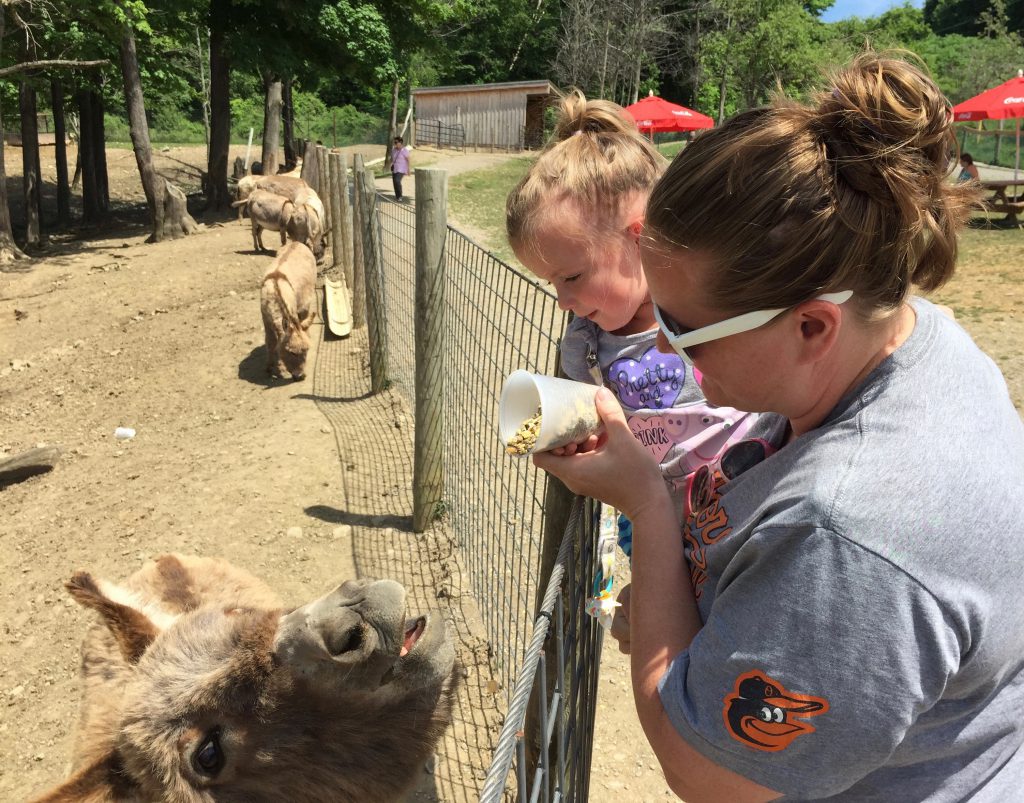 hazel wasn't super sure about the whole thing.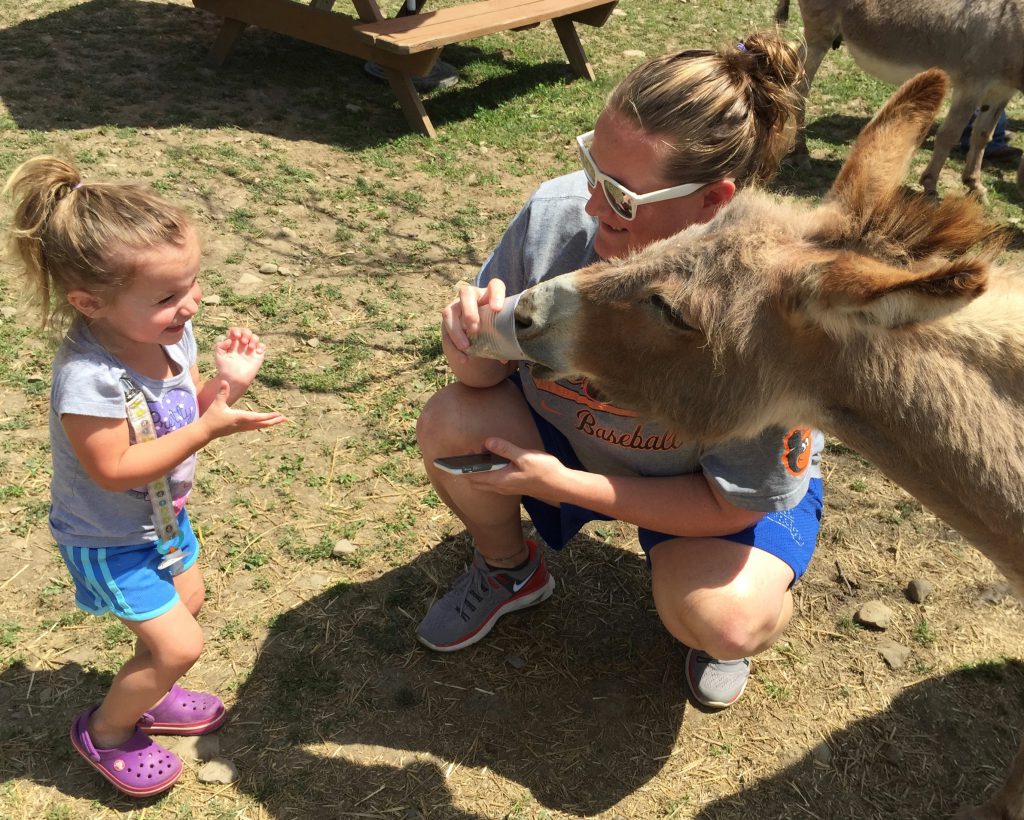 anna was good to go. my little animal whisperer.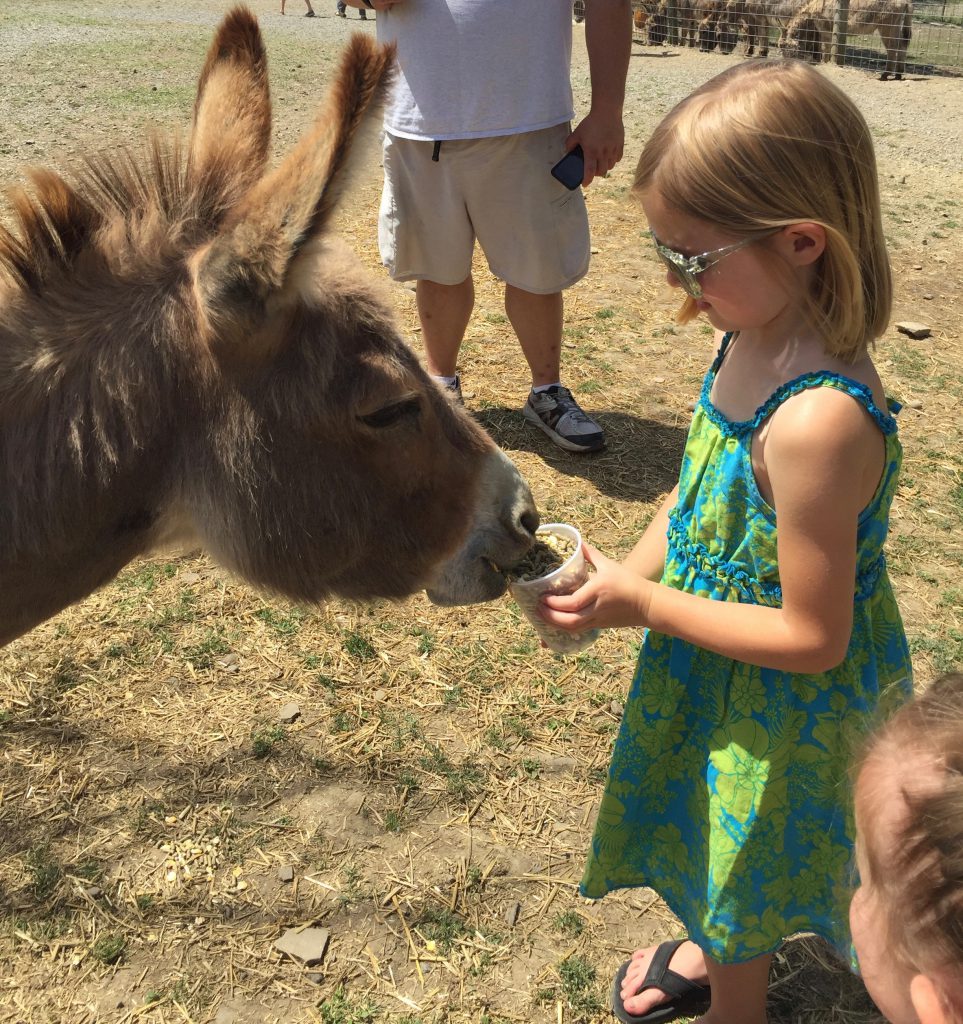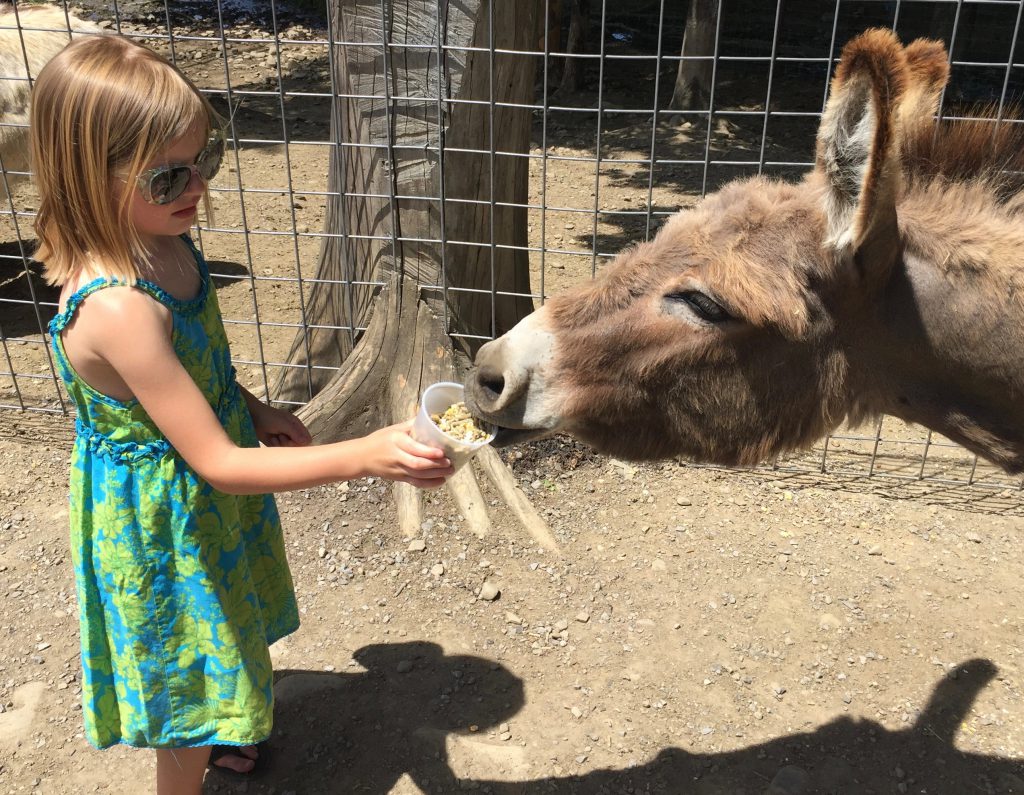 the animals were very aware that we came bearing food. the ones that were roaming free were not afraid to come up to the tiny folks and shove their faces into the feed cups. when you tipped your cup over the fence for the non-free-range animals, this was the face you were met with, while they awaited the feed to cascade down over them.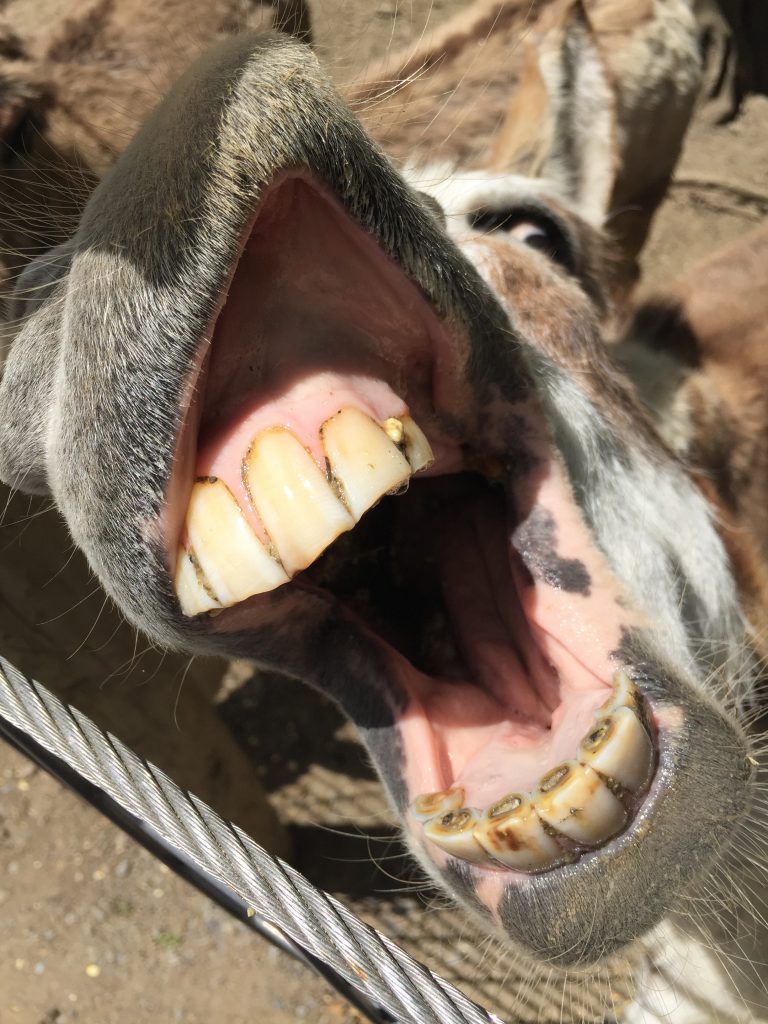 i will say that the overall state of this part of the "zoo" was a little sad. the fenced in areas were very small. and there were a lot of lethargic looking animals. maybe they were sunbathing. that's what i'm telling myself.
this tiny horse or pony or whatever was pretty much the cutest.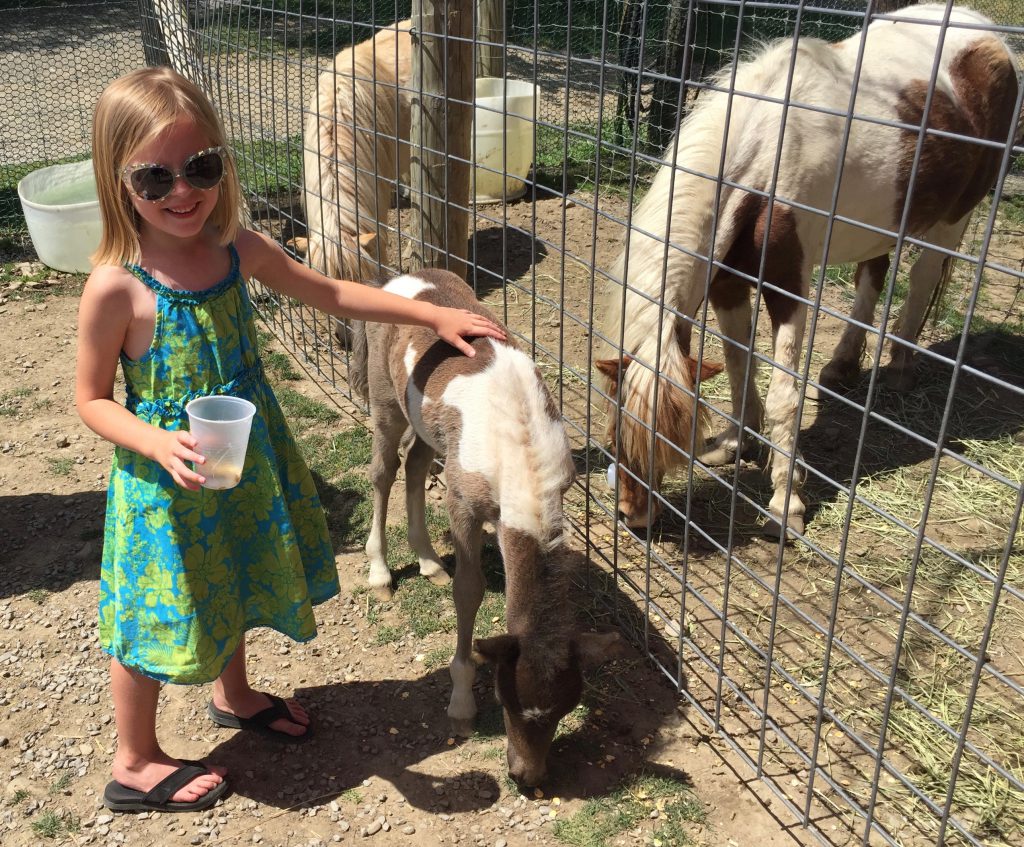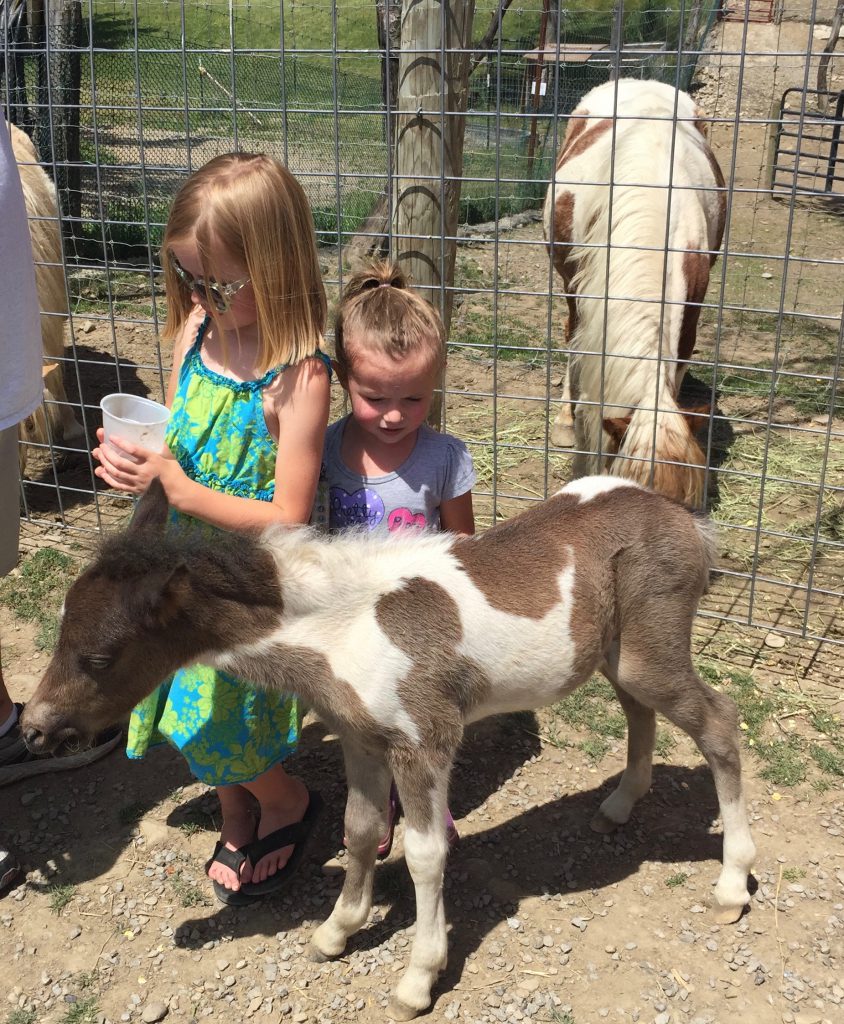 and here's just a pic of the sassy pants crazel nut.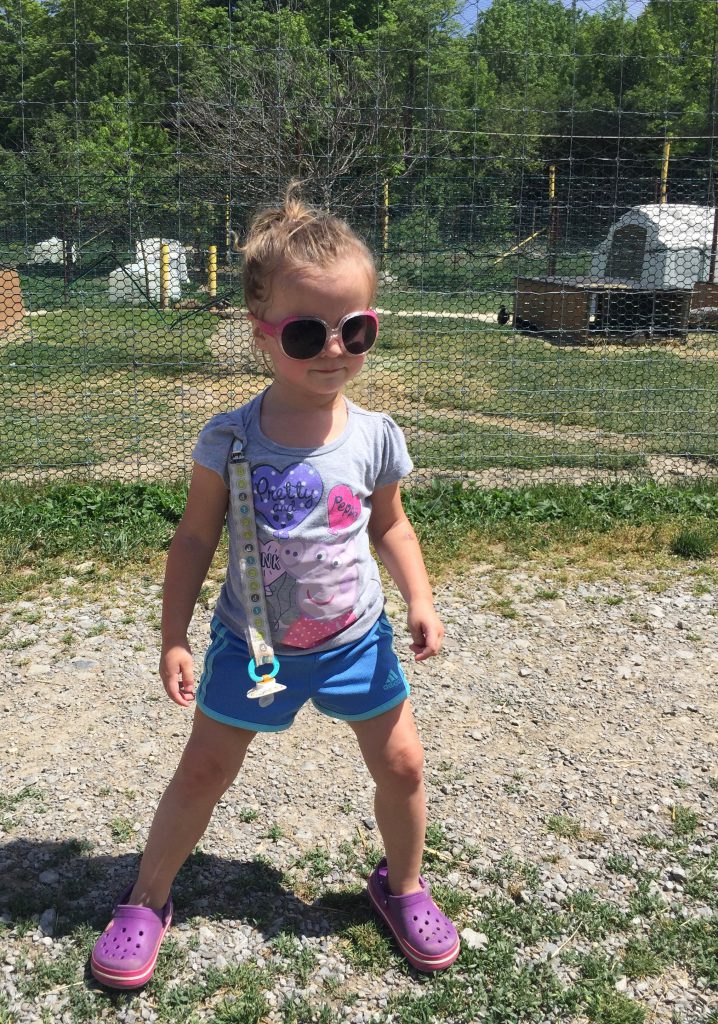 finally, we were ready to board our tour trolley. while we waited to leave the gate, hazel and i took some selfies. 🙂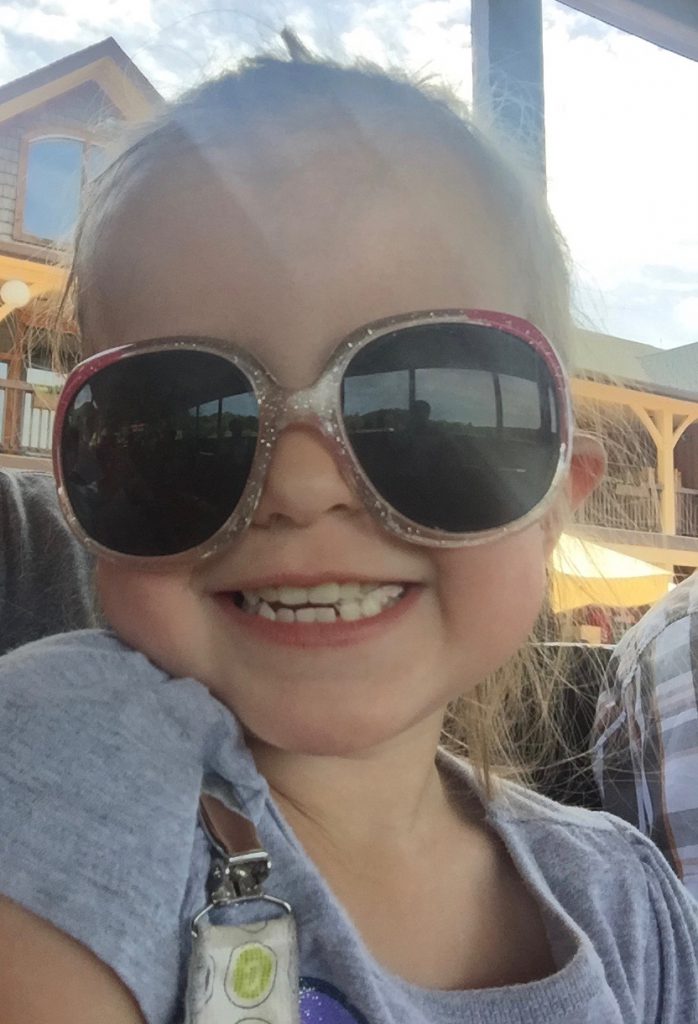 our first stop on the trail was to a pit of muddy water buffalo.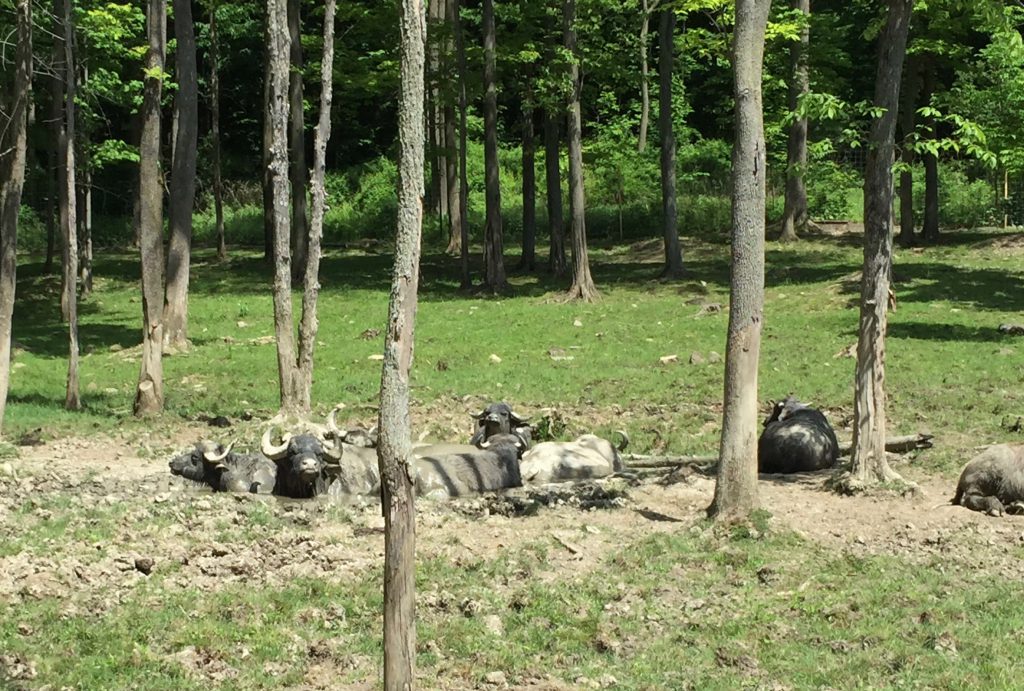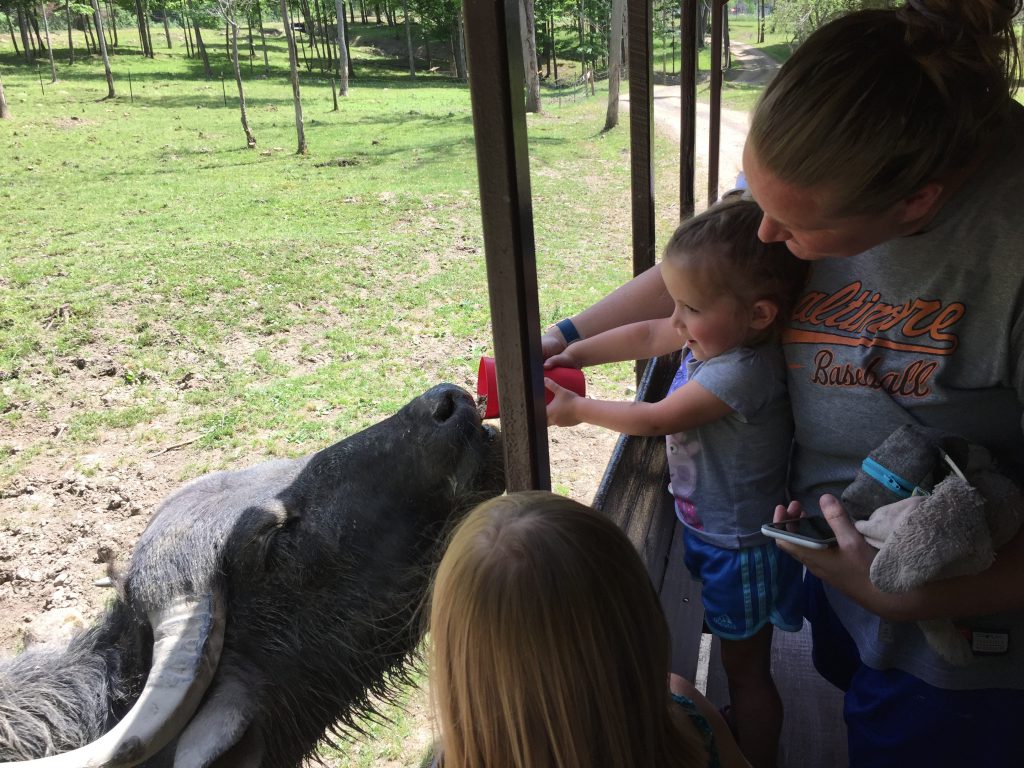 then some scottish highland cattle.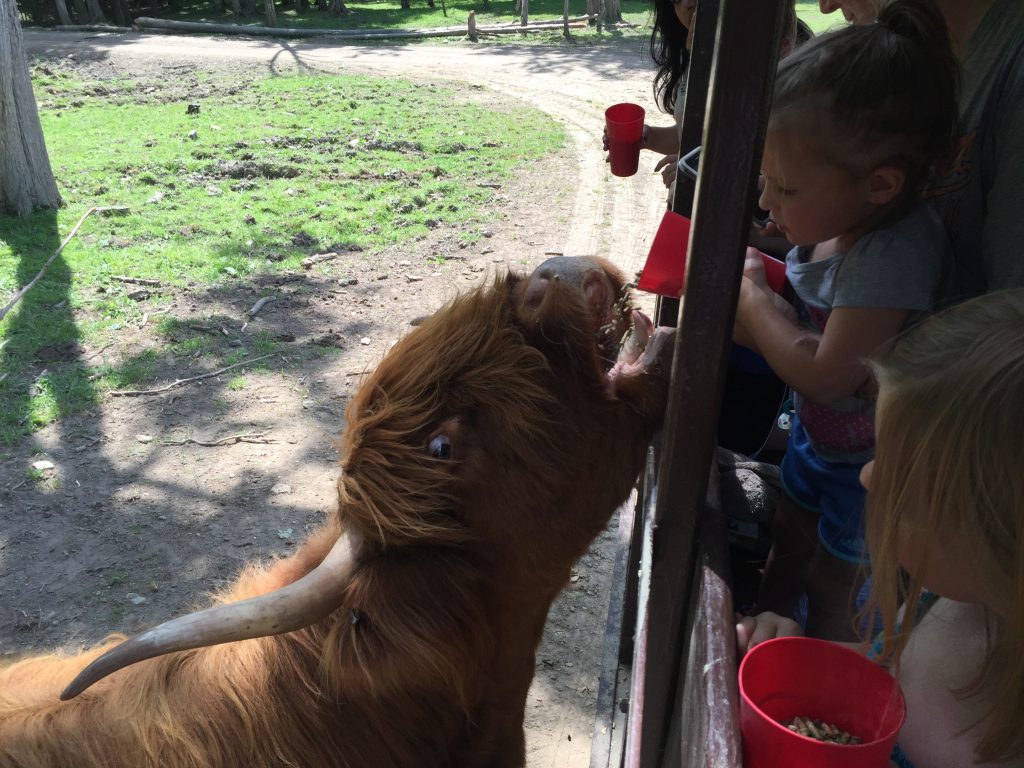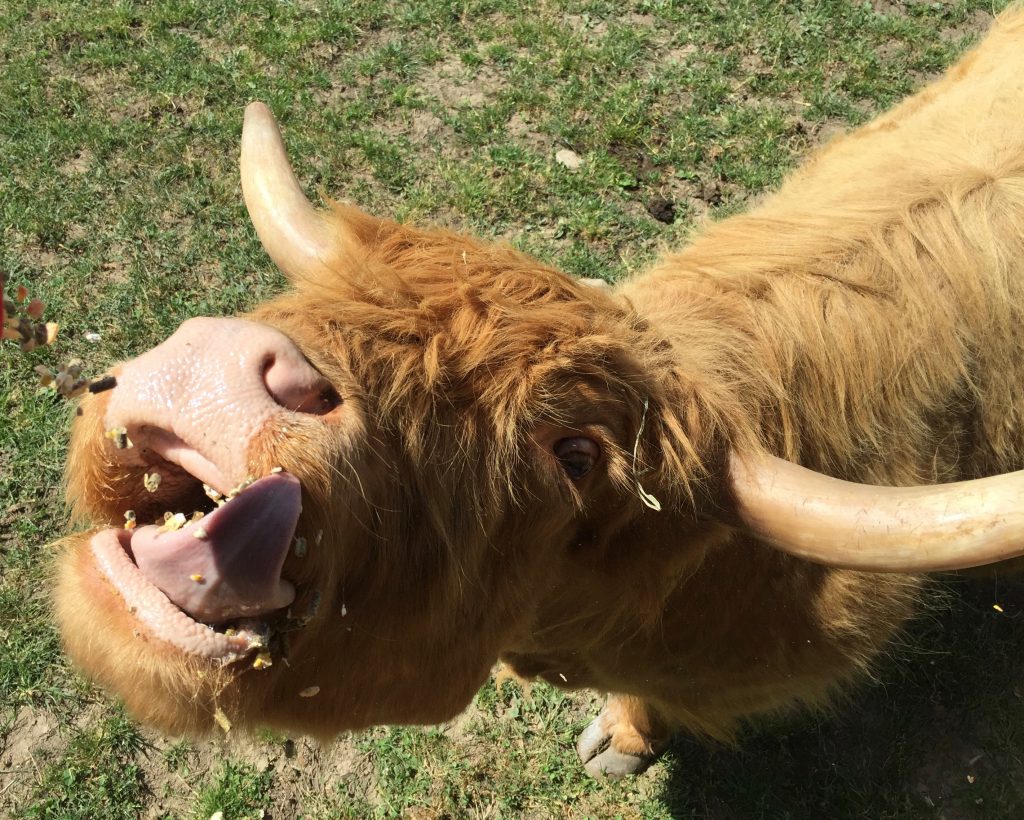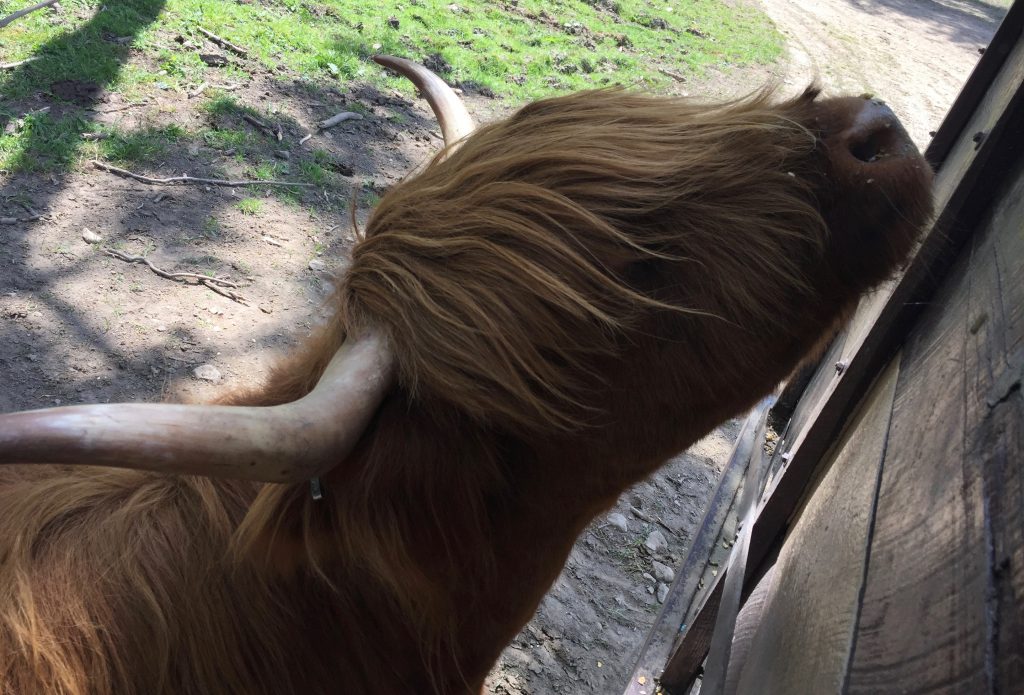 we didn't get a chance to feed the zebra. he was hoarded by the jerks in the back of our trolley (not just because they hoarded the zebra, there were other deciding factors. like talking trash about a guy who was smoking before he boarded our trolley. and poking the ostrich on the head.)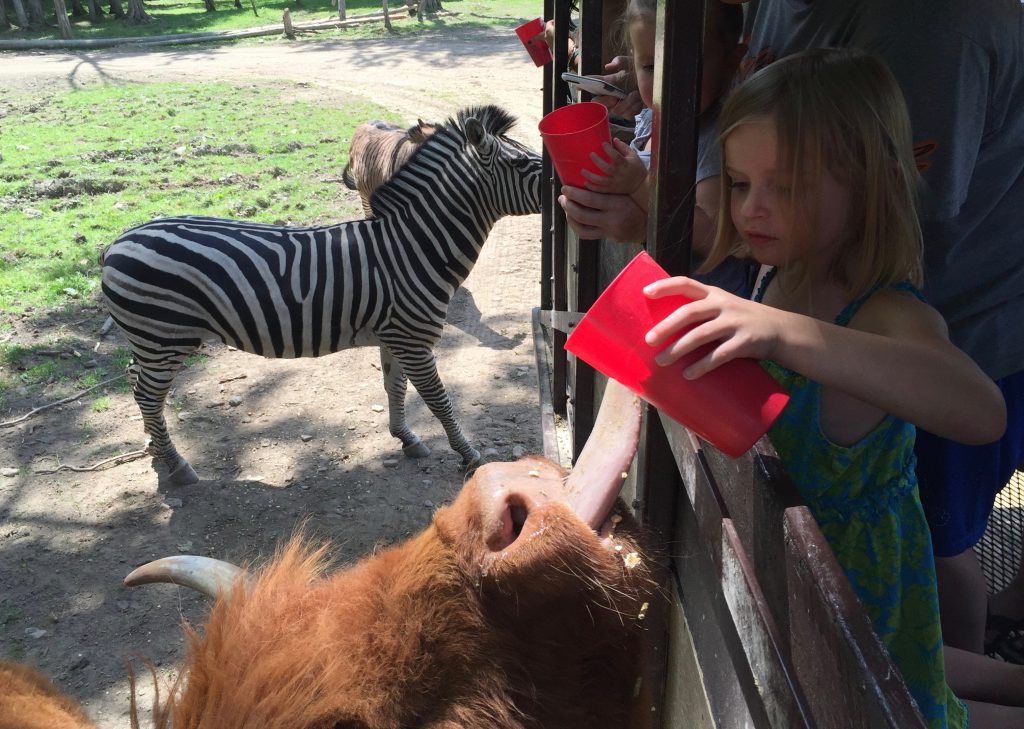 bison.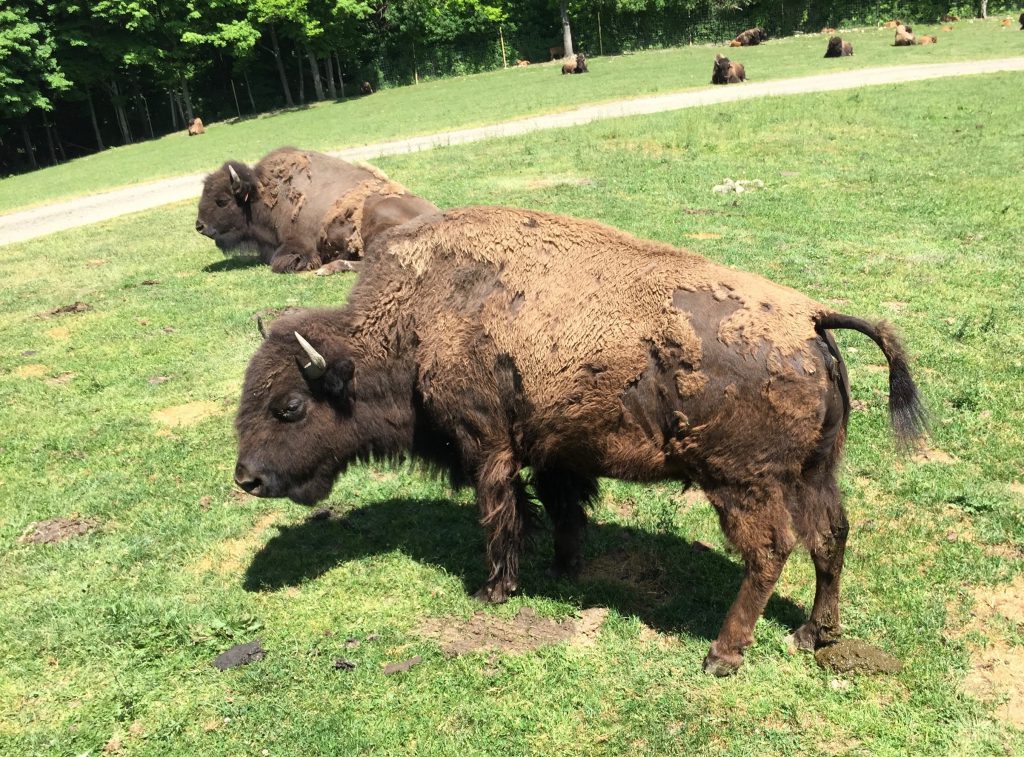 more bisons with a scenic backdrop of the rolling hills of wyoming county.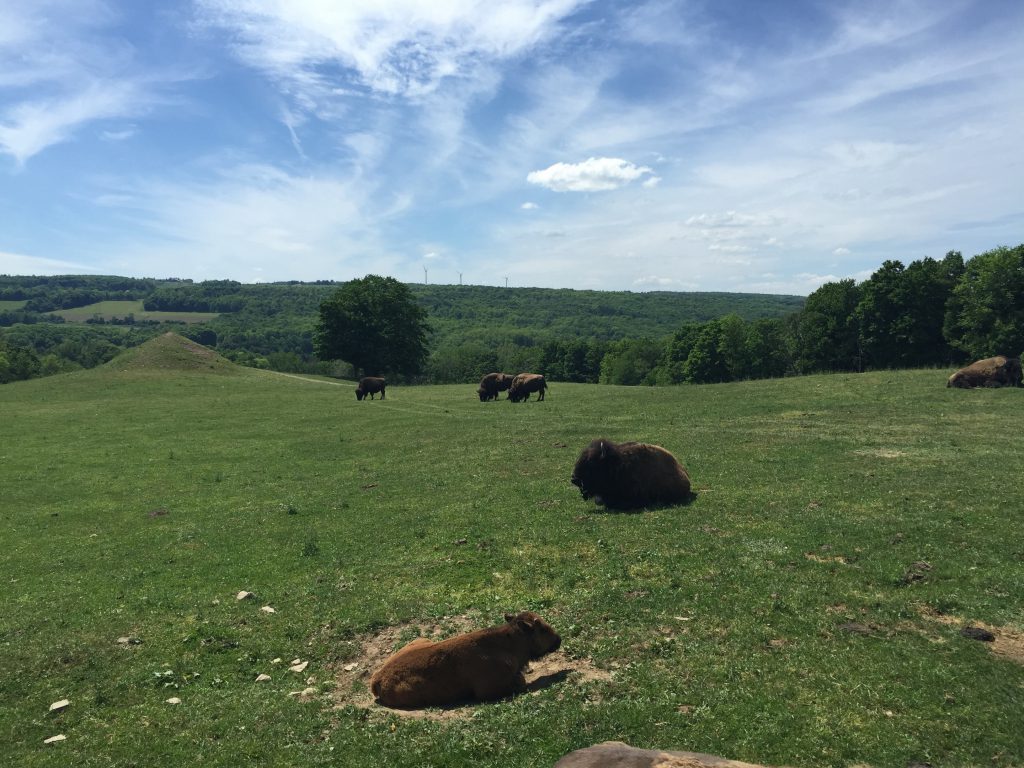 i have no idea what this animal is. looks like a plain cow to me. anyhow, we fed it.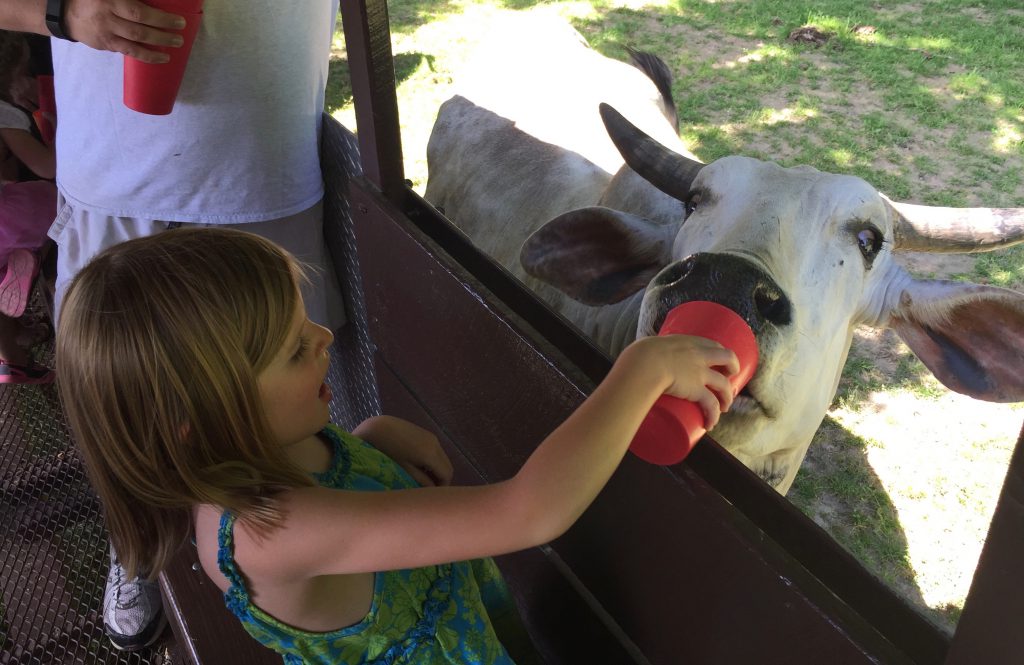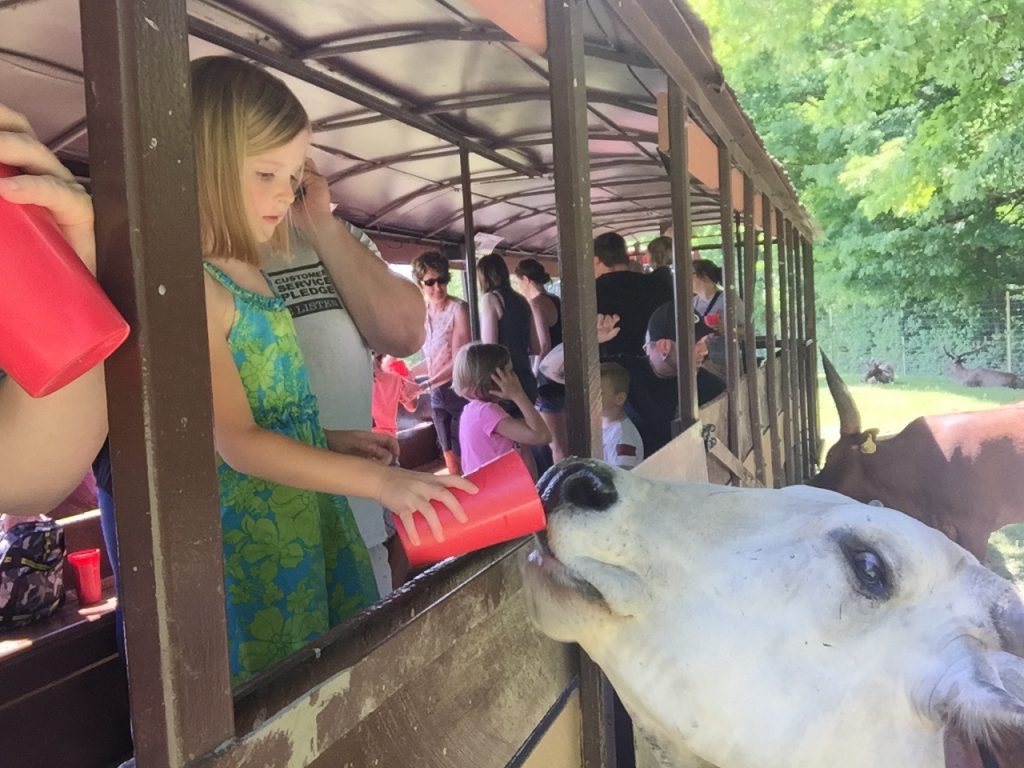 reindeer.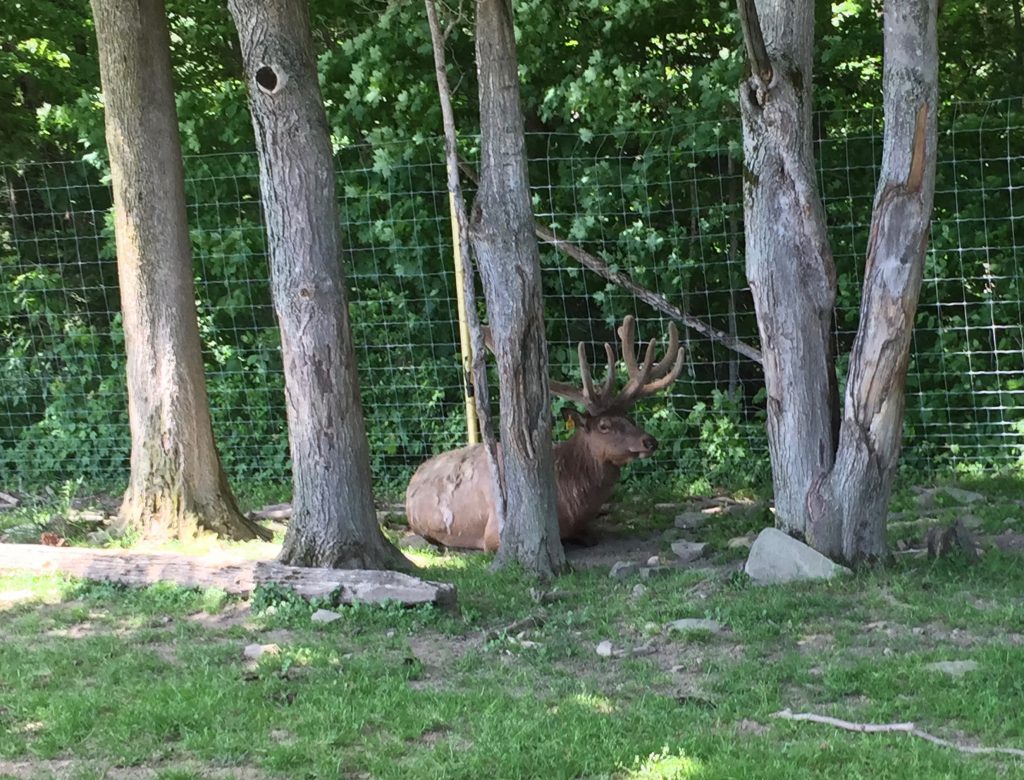 isaac was very uninterested in feeding the animals. thankfully, he was uncharacteristically well behaved in his boredom.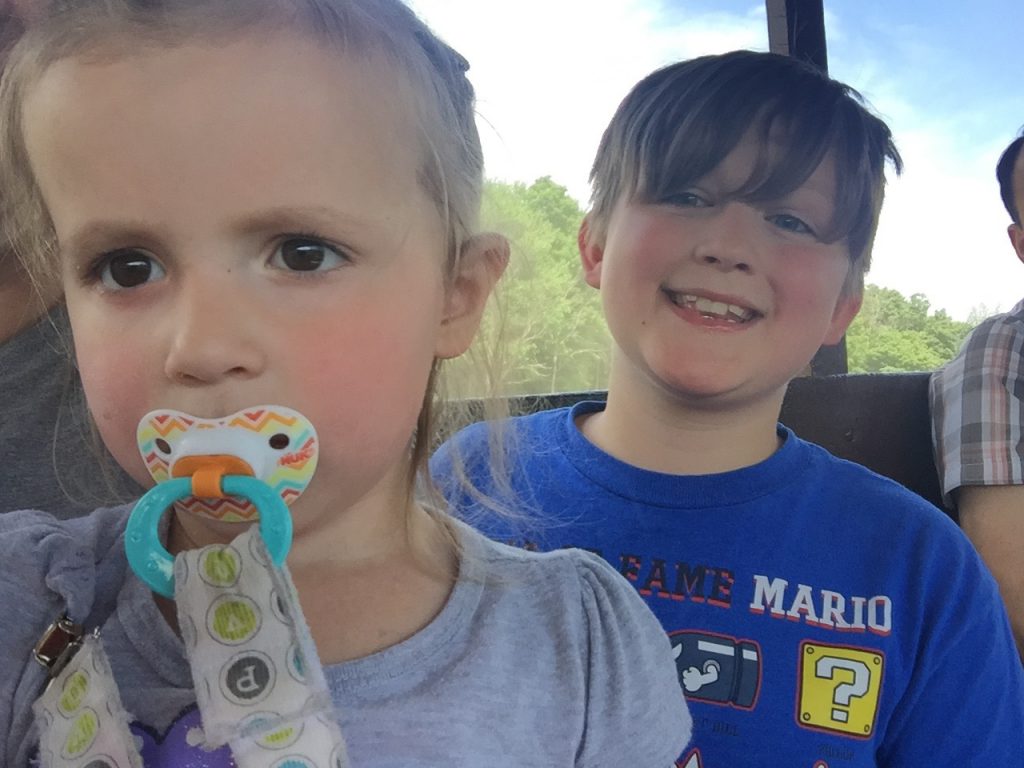 this guy was attempting to catch any stray feed coming his way. i guess the animals at the end of the ride are either ridiculously overfed as people just dump what they have left, or ridiculously underfed because people ran out of feed.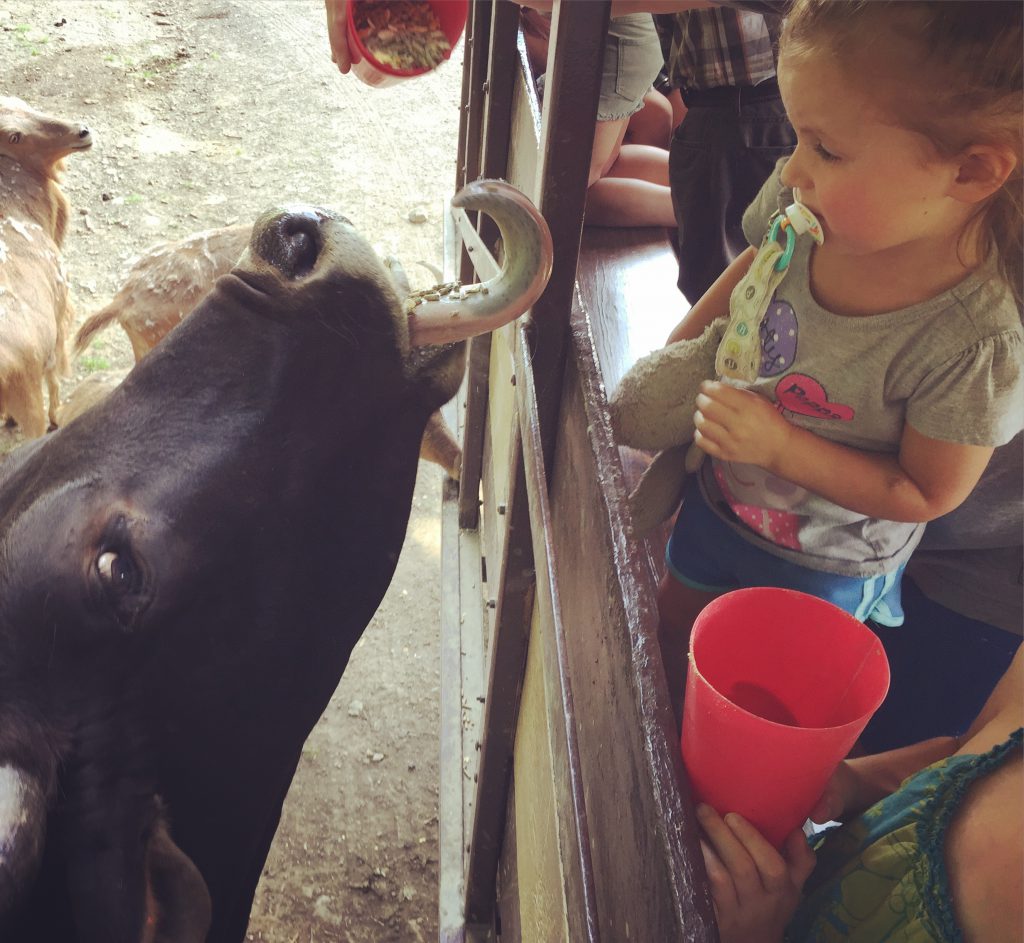 these guys were pretty aggressive.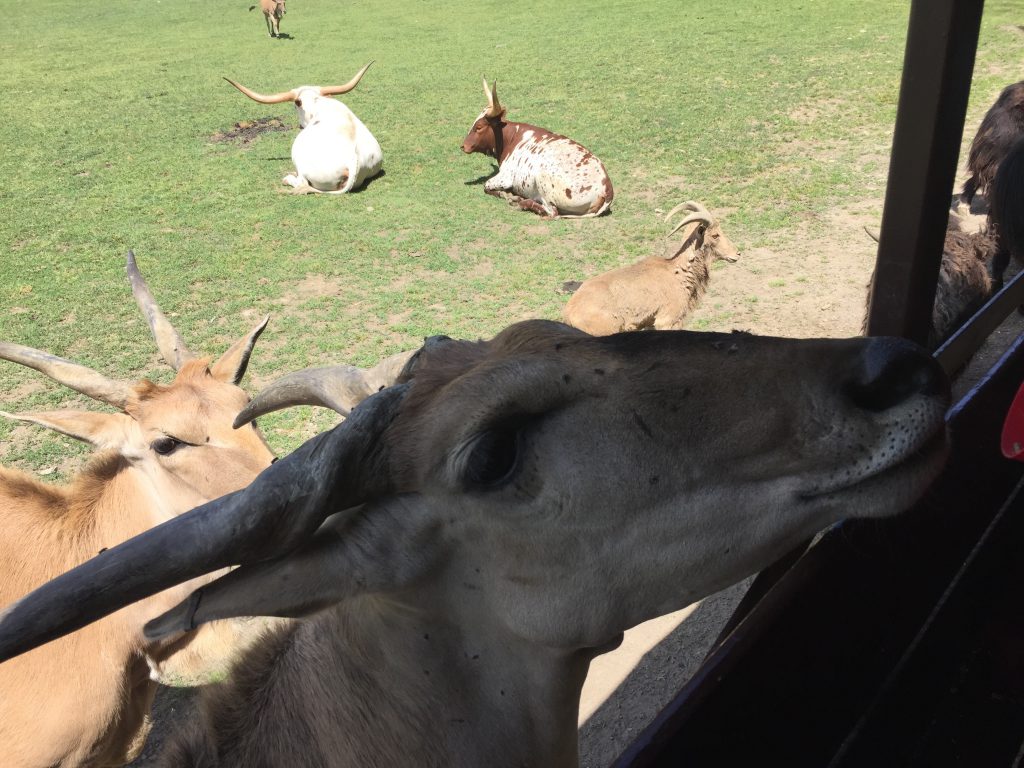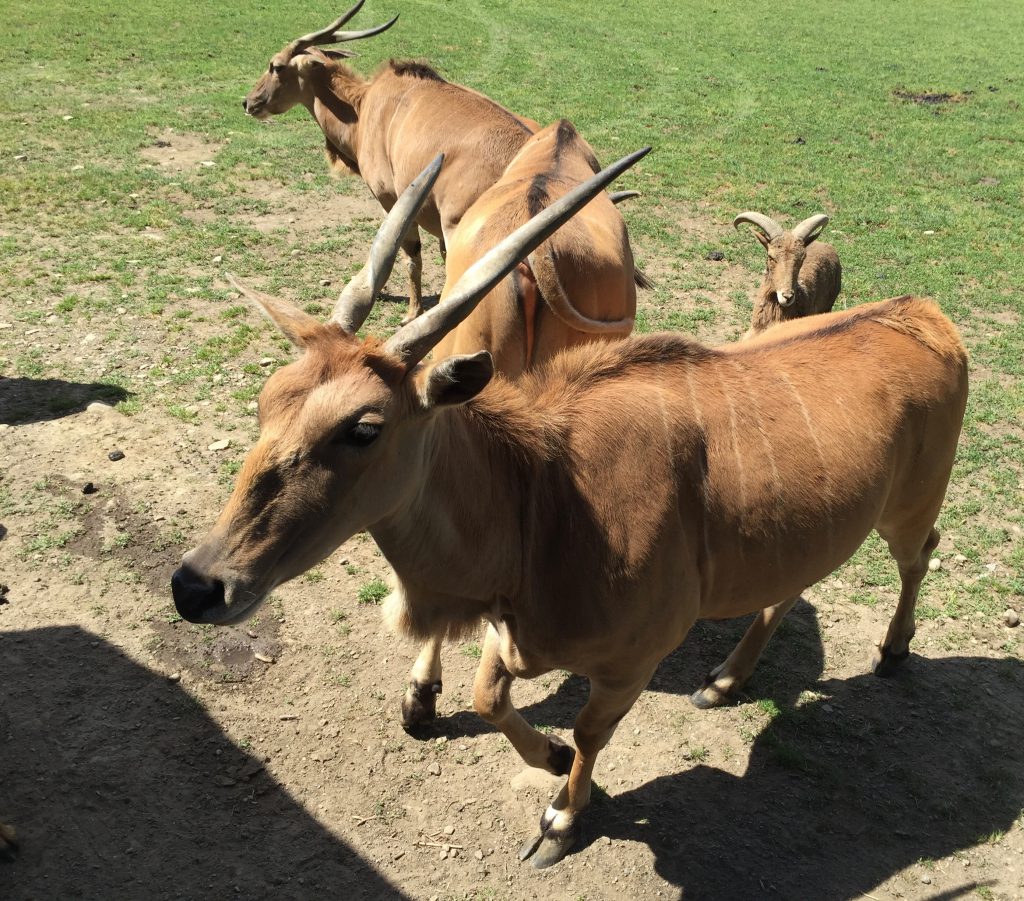 crazel and a creature.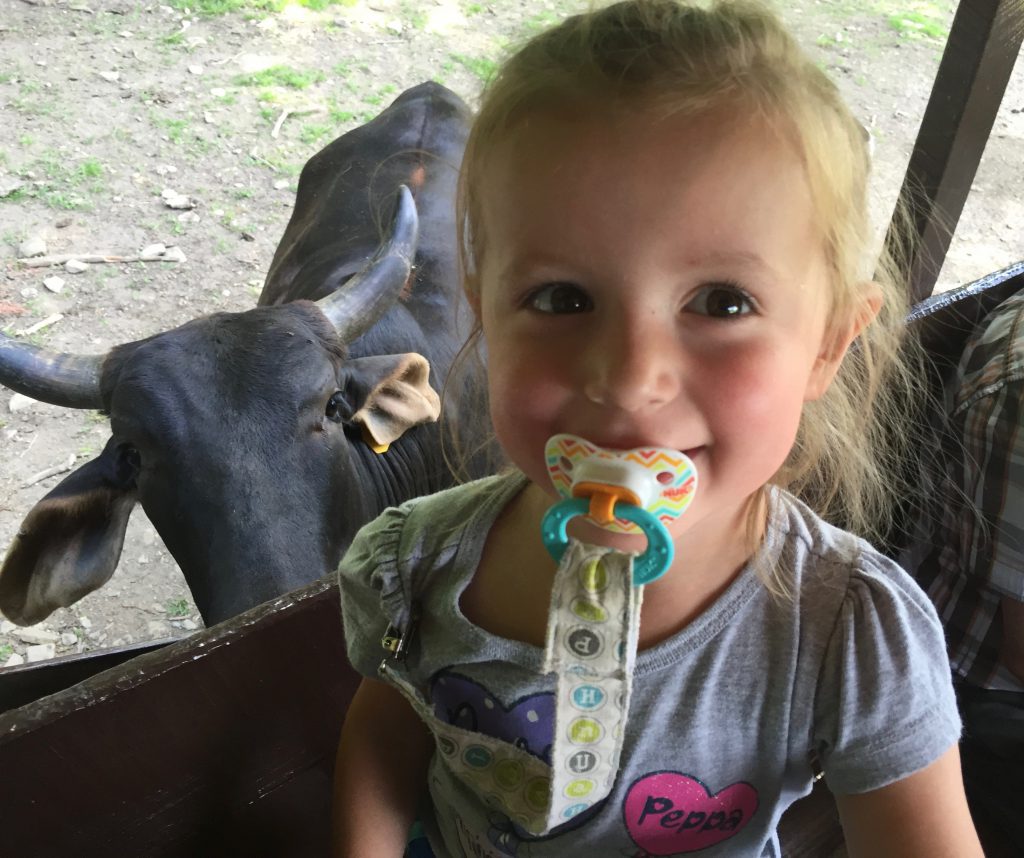 llamas.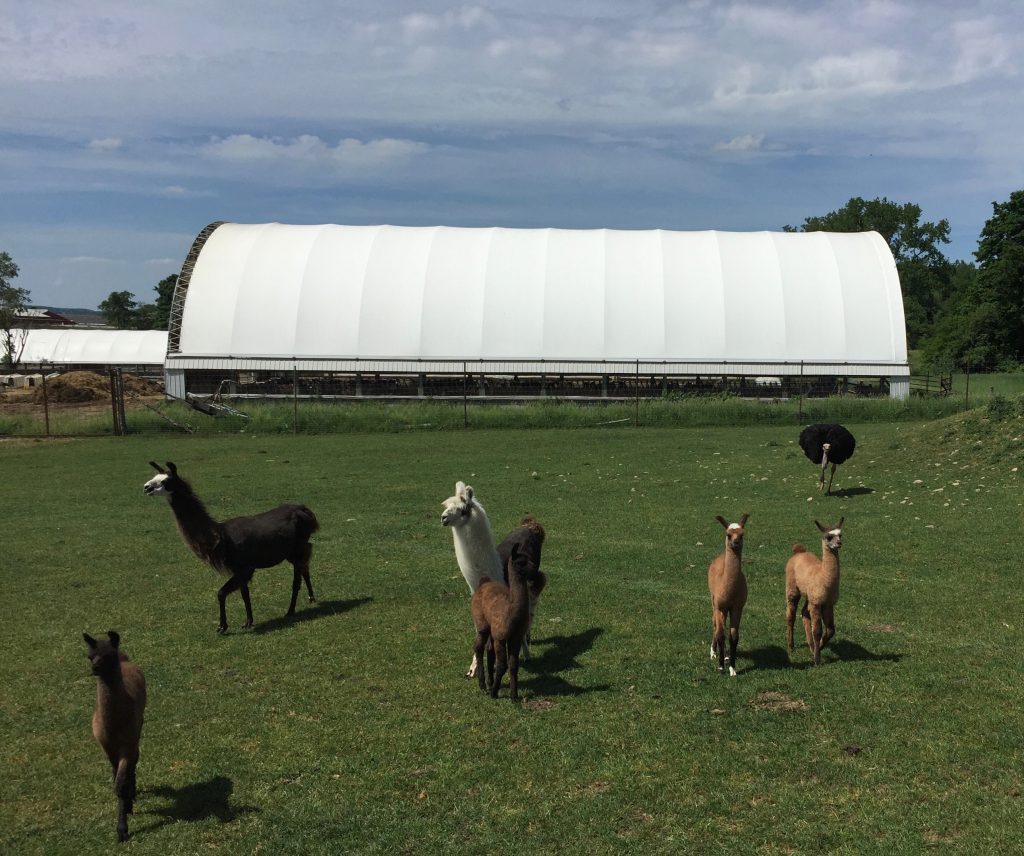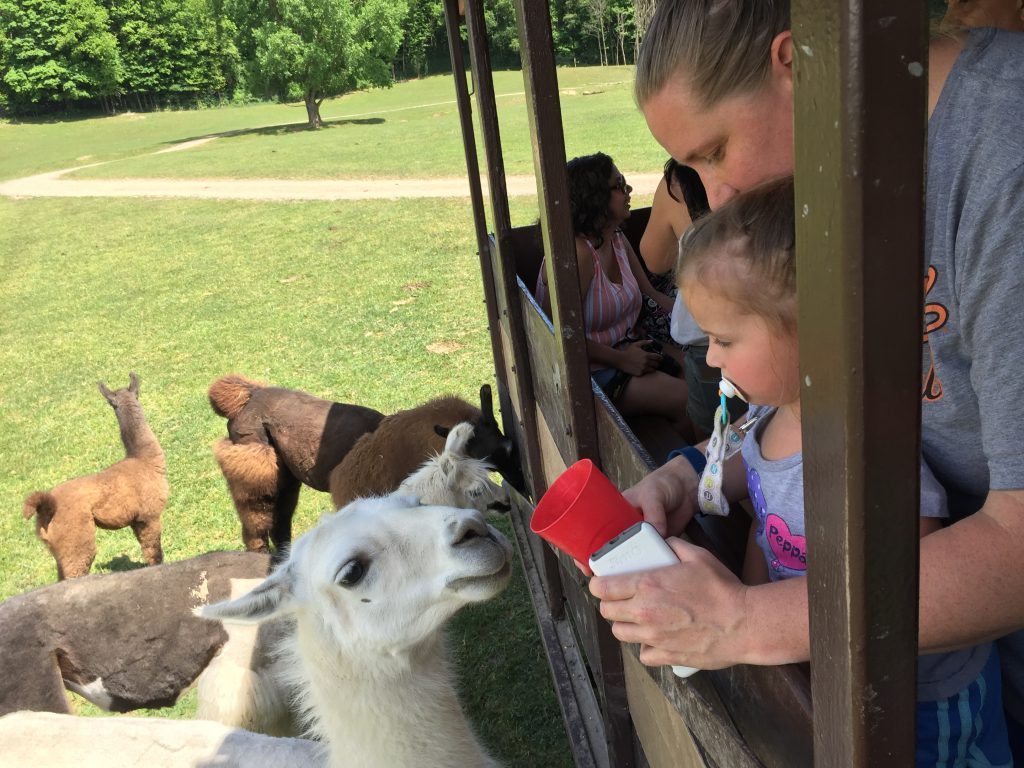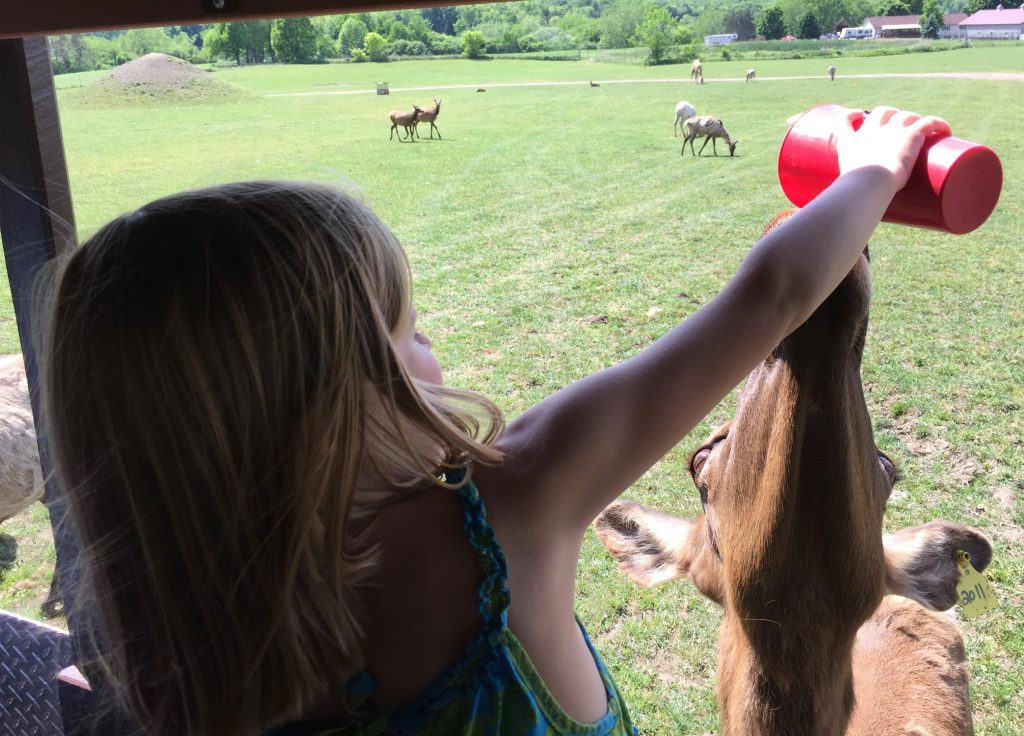 the final attraction was randy the camel. i only know his name is randy because my mom told me later. he was the only one we were allowed to pet. everyone was a bit surprised when he poked his head all the way in. our tour guide had some specialty snacks for him and he totally knew it.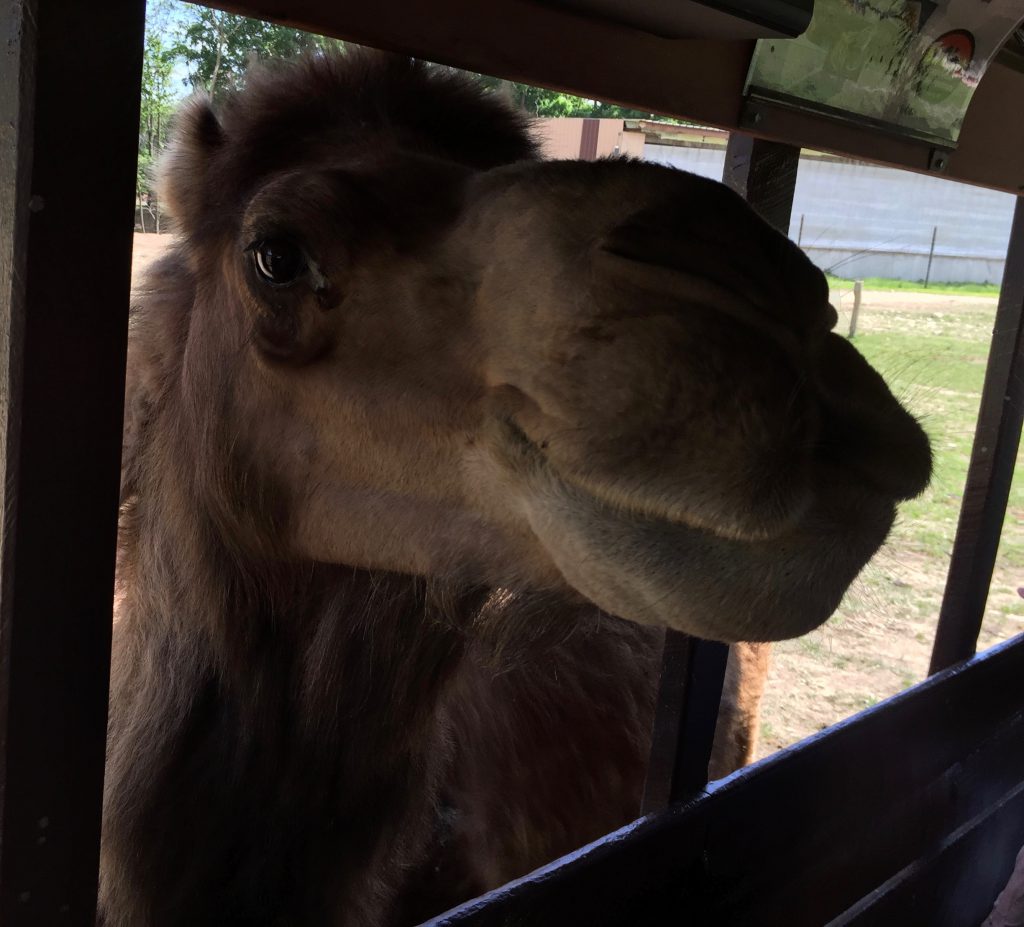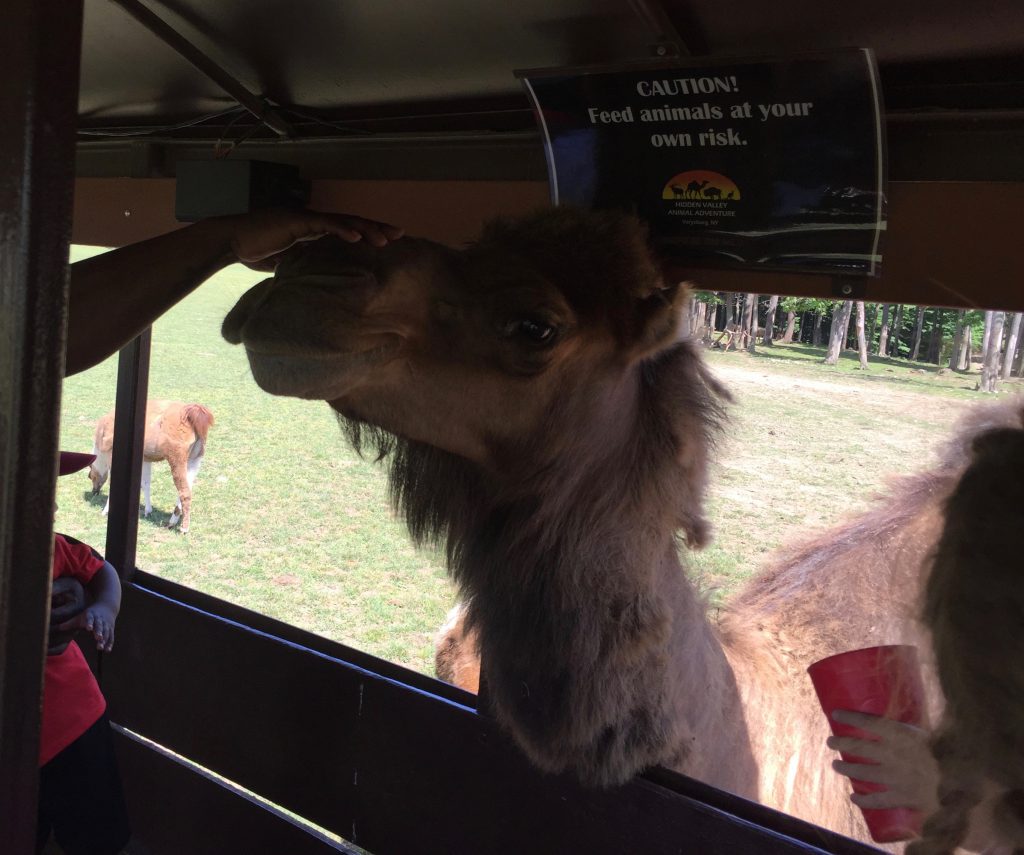 as we pulled away, he trotted alongside us for a bit, before giving up and taking a rest.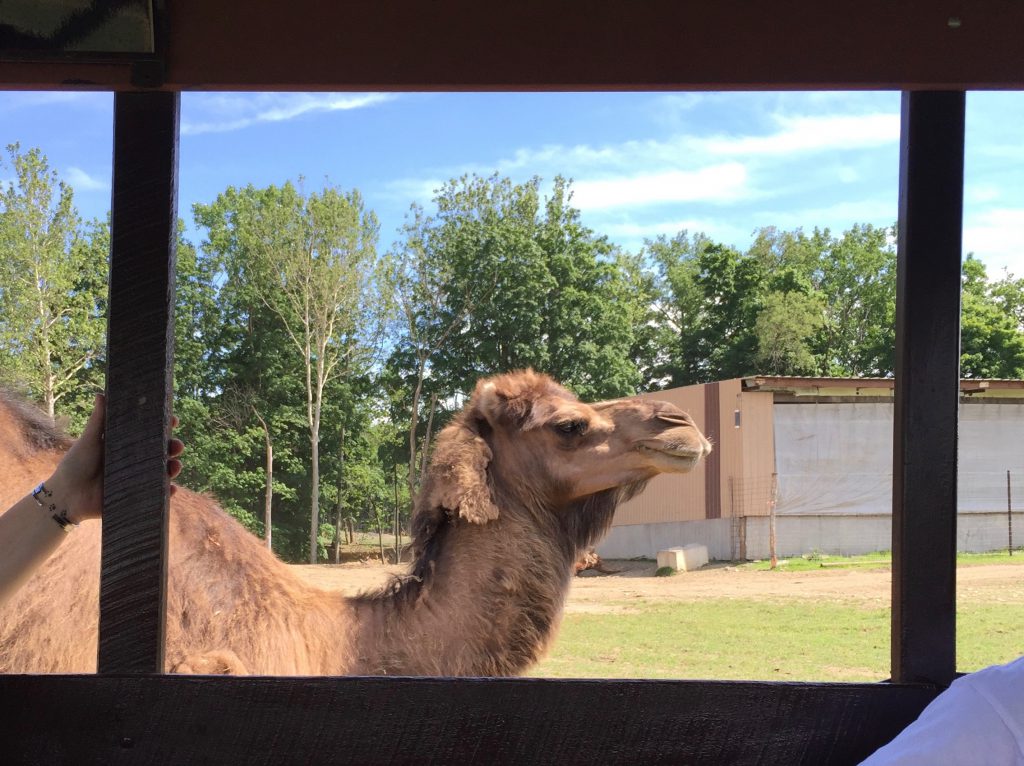 trolley selfie.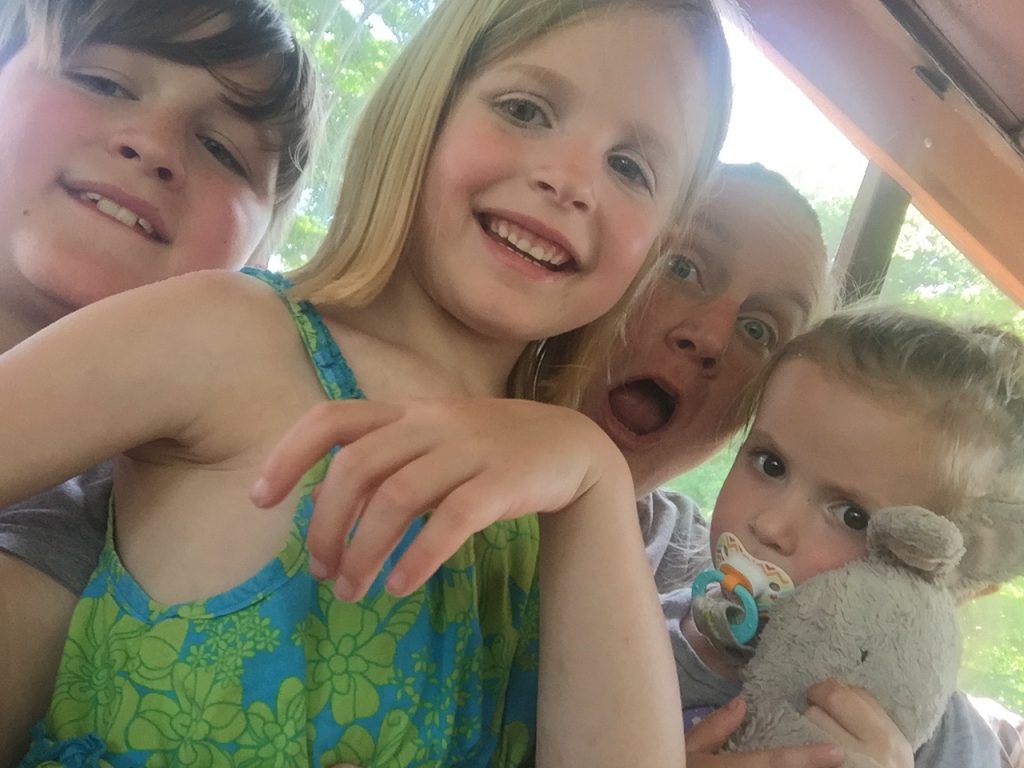 hazel fell asleep on the last leg of the trolley ride. she stayed asleep until we got to the car. and slept through an ice cream trip. and a grocery trip. petting and feeding animals is hard work.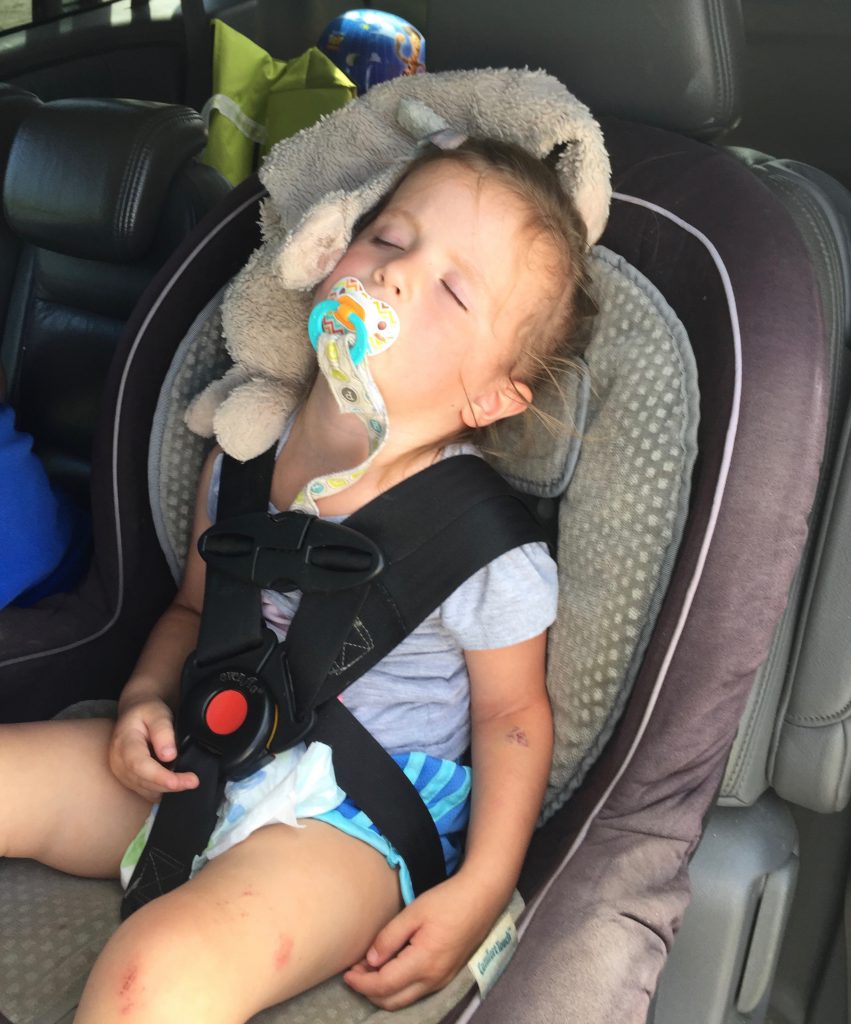 so that's our big day trip. today (like i previously mentioned) is stupid and rainy. we are here for another week and then we leave saturday. the kids and i are hoping to hit up a local park, do some hiking, maybe some fishing, and hopefully some biking. we might have to check out the sights one more time too.