our second week at letchworth was a little more low-key than the first. after all of the weekend campers cleared out, we took over the bathroom to get this grubby kid all cleaned up. since the showers only blast scalding hot water, we opted for the sink.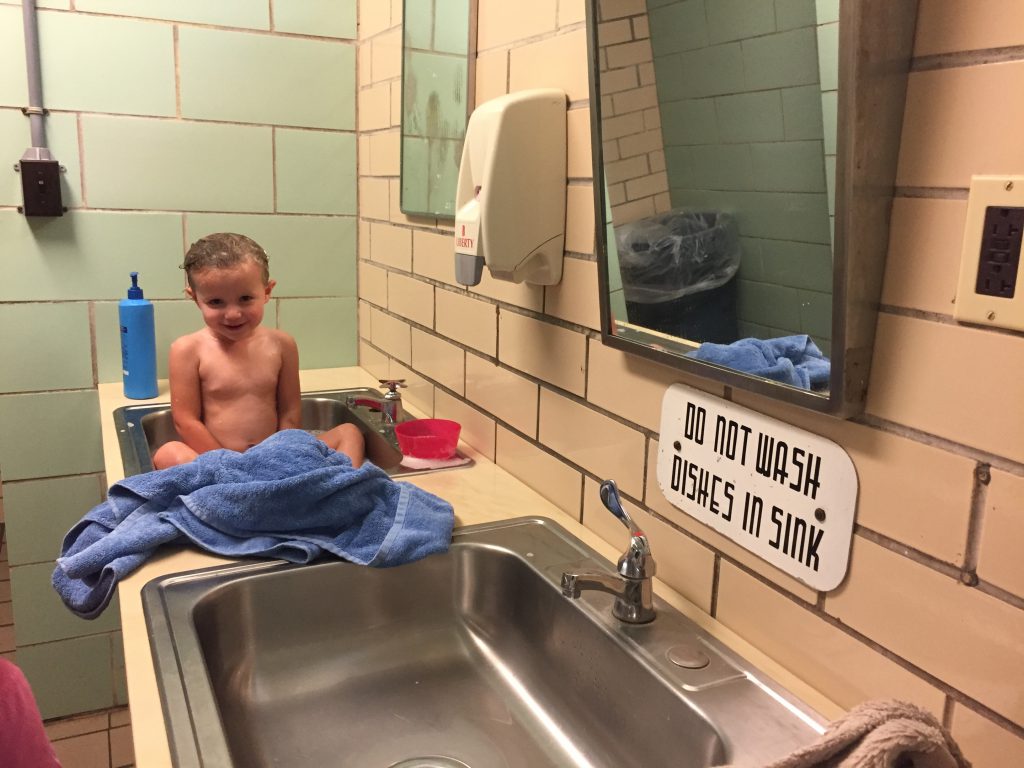 we went to warsaw, to laurie's diner or cafe, where i consumed yet another beef on weck. this one was pretty good, but also pretty pricy.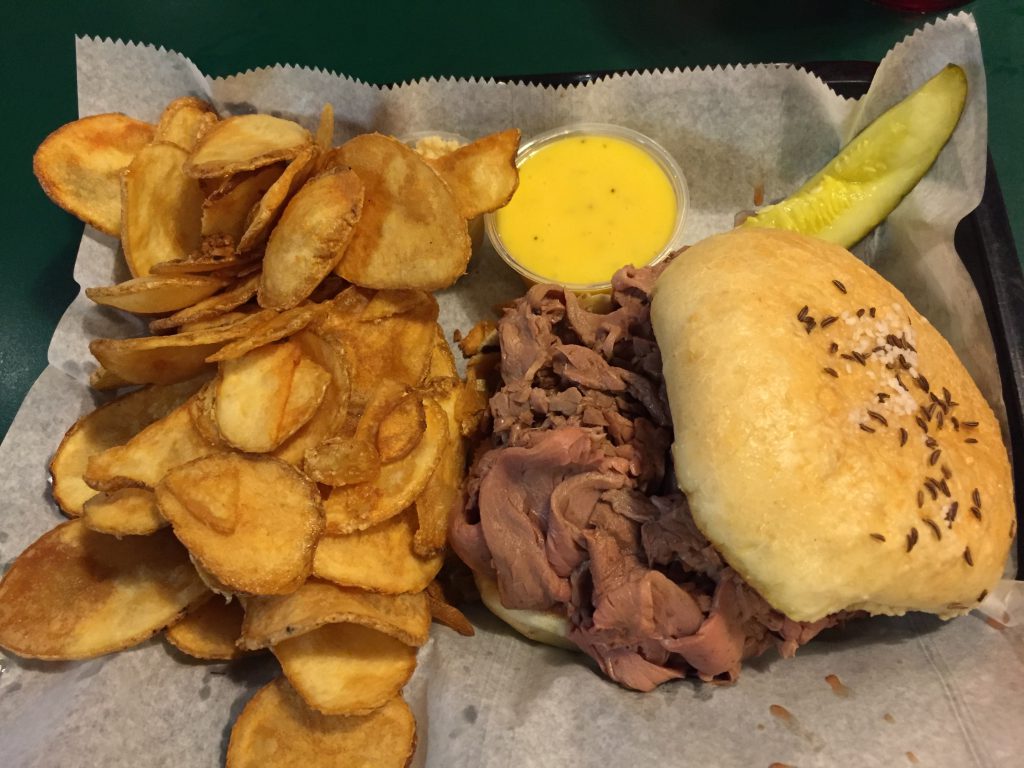 we had some rainy days, where we were pretty much camper bound, but that didn't stop derek from grilling away.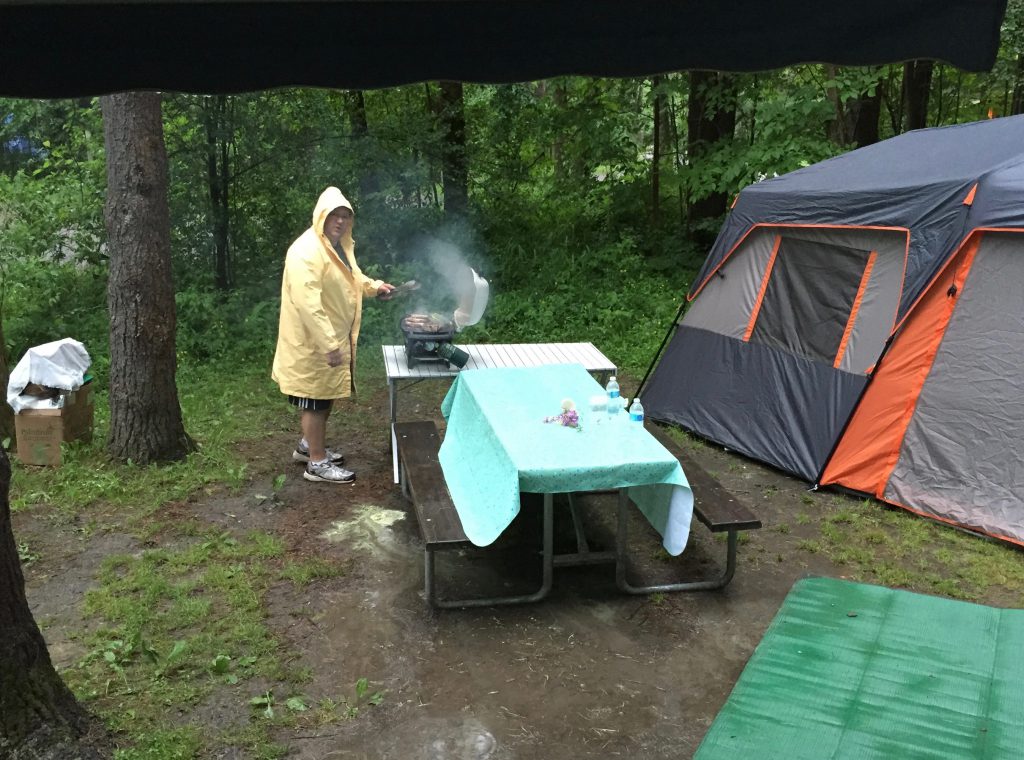 on our way home from somewhere (maybe the hidden valley animal thing?) we saw this sweet park in perry. so, on a particularly nice and slightly windy day, we loaded up and made a day of it. anna is an avid kite flyer. the wind was strong and crazy and super fun until it snapped our five dollar kite in half.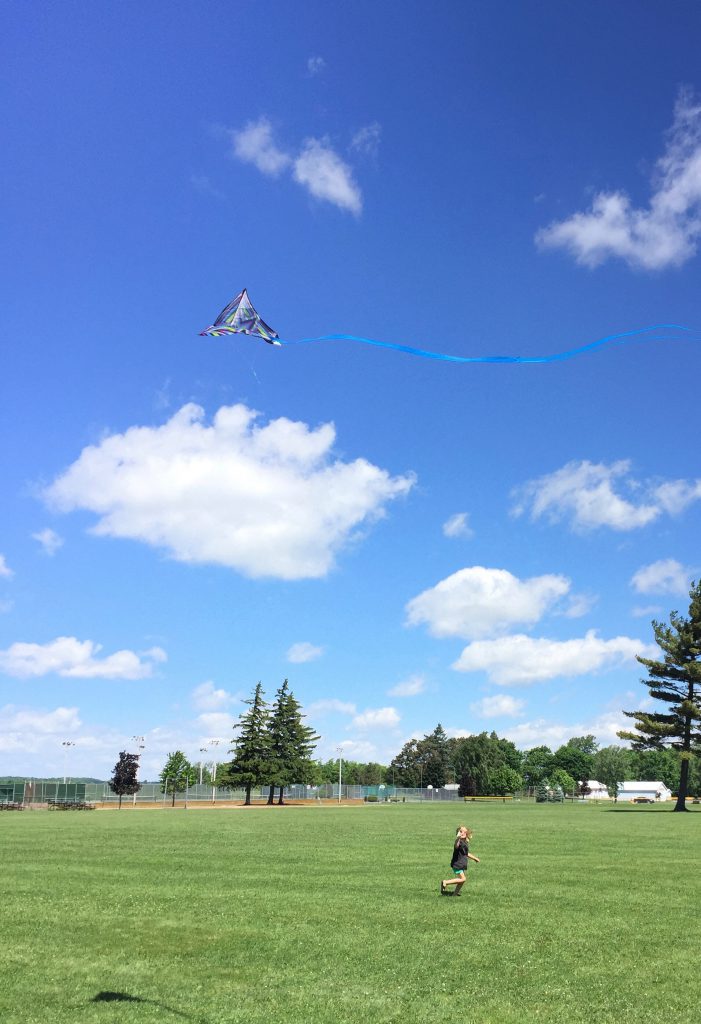 all three kids hit up the splash pad spray park. so fun.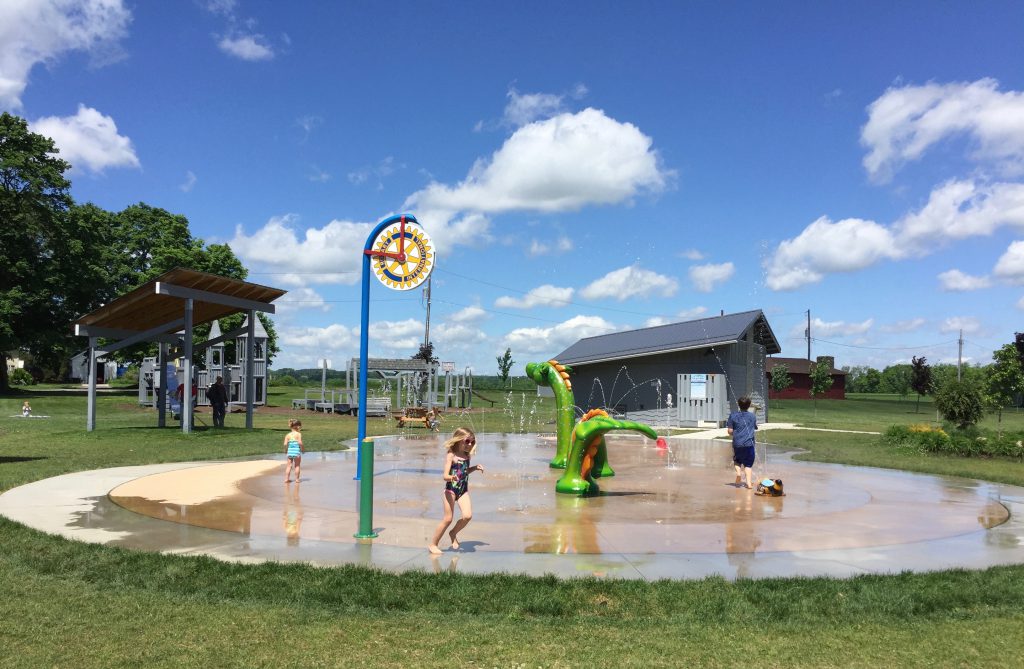 i'm not sure if i should be more concerned that hazel thinks its ok to drink things out of the mouth of a cow or that she thinks it's ok to drink water from public fountains. either way. blah.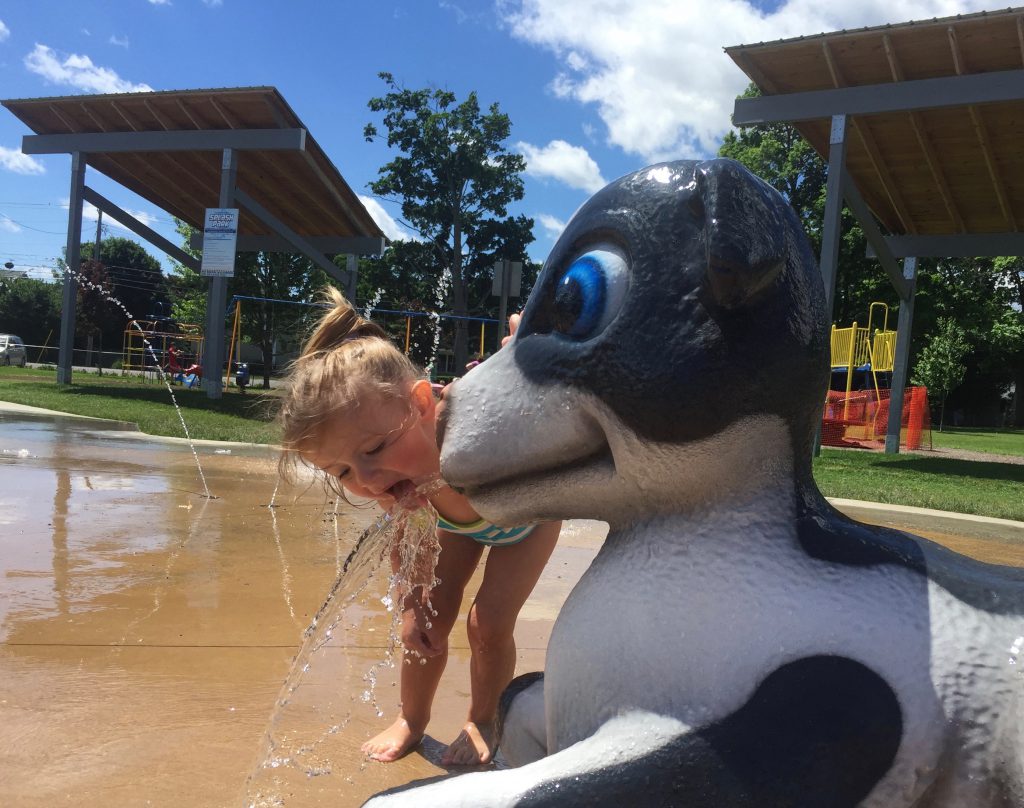 on one nice evening, i convinced (dragged) everyone to go hiking. we had already seen the upper and middle falls twice. and stopped along all of the overlooks. but, we had yet to hike down to the lower falls and the foot bridge. so, off we went. the first view that shows up on the hike is this one of the foot bridge.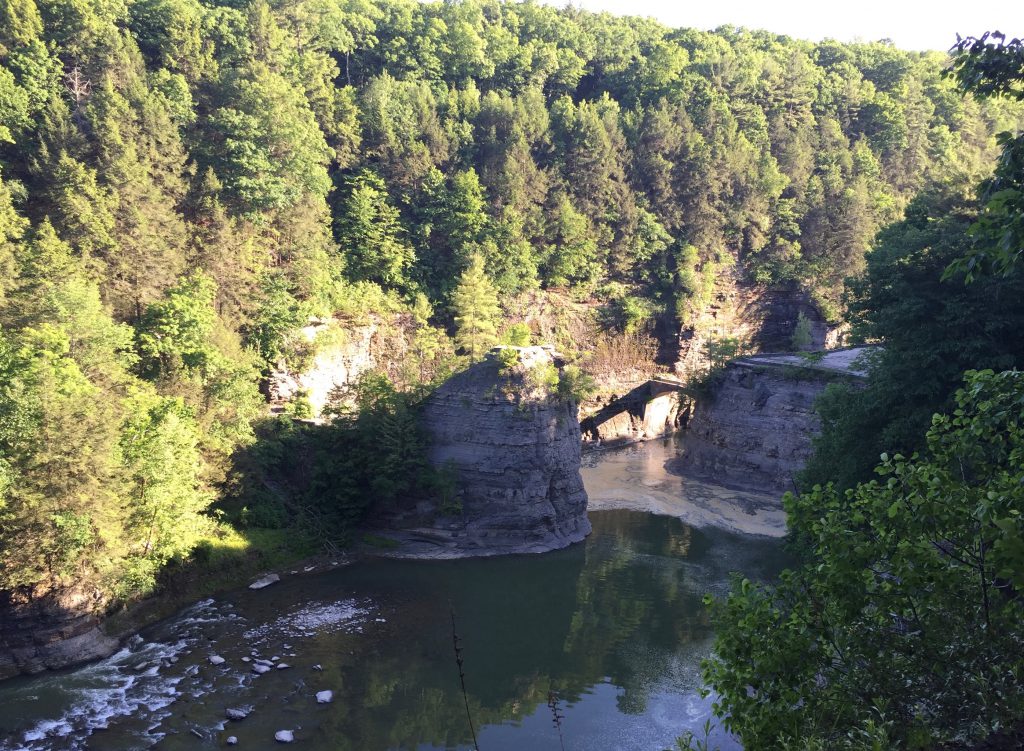 we slowly made our way down a TON of stairs to a little overlooky place, where we stopped for some pics. derek took this shot of me taking a selfie with kids.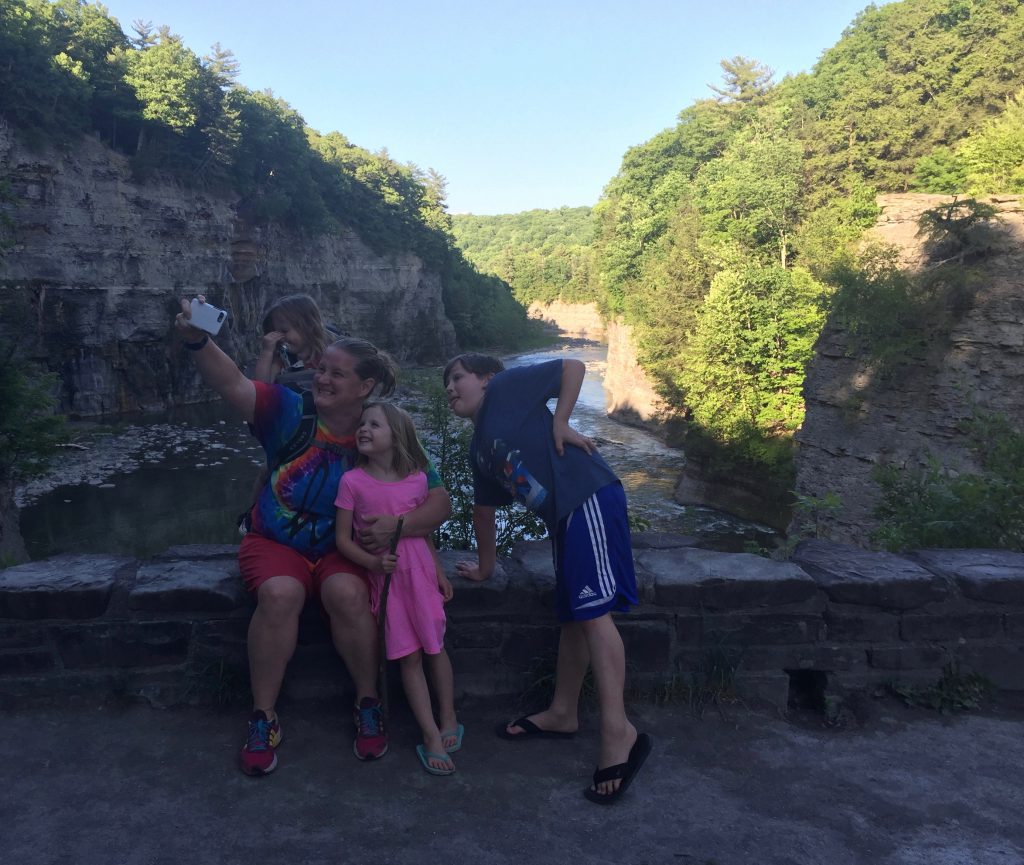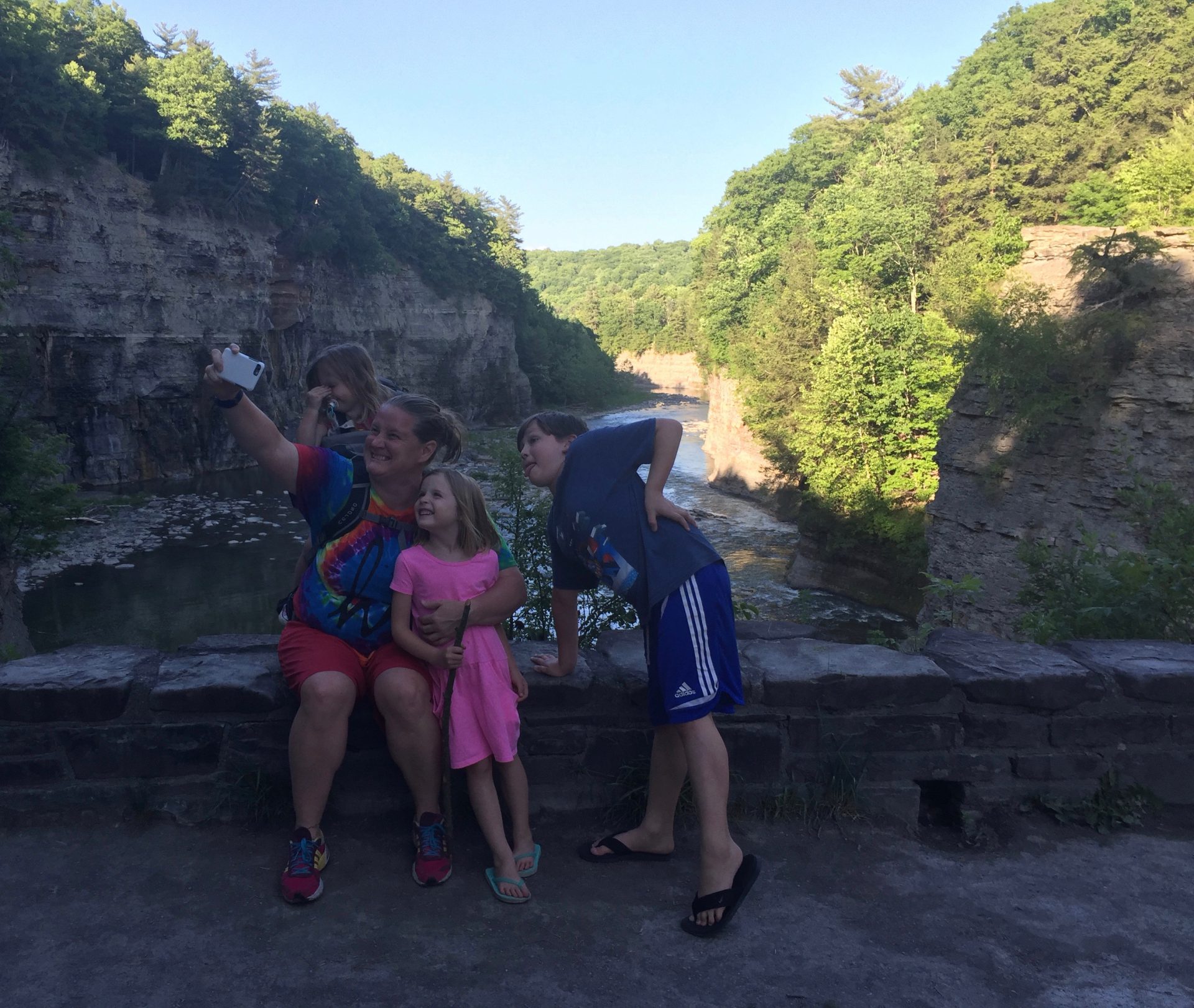 the aforementioned selfie.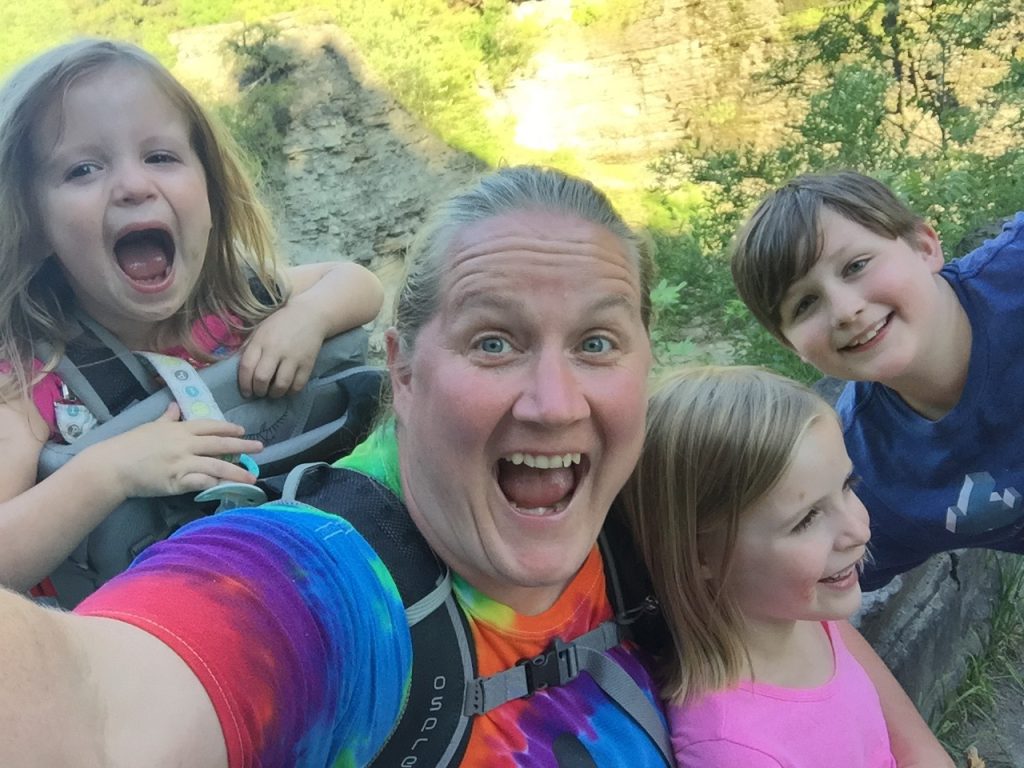 we pressed on. i was determined to get to the footbridge. the trail down looks up the river to the lower falls, as we made our way down to the foot bridge.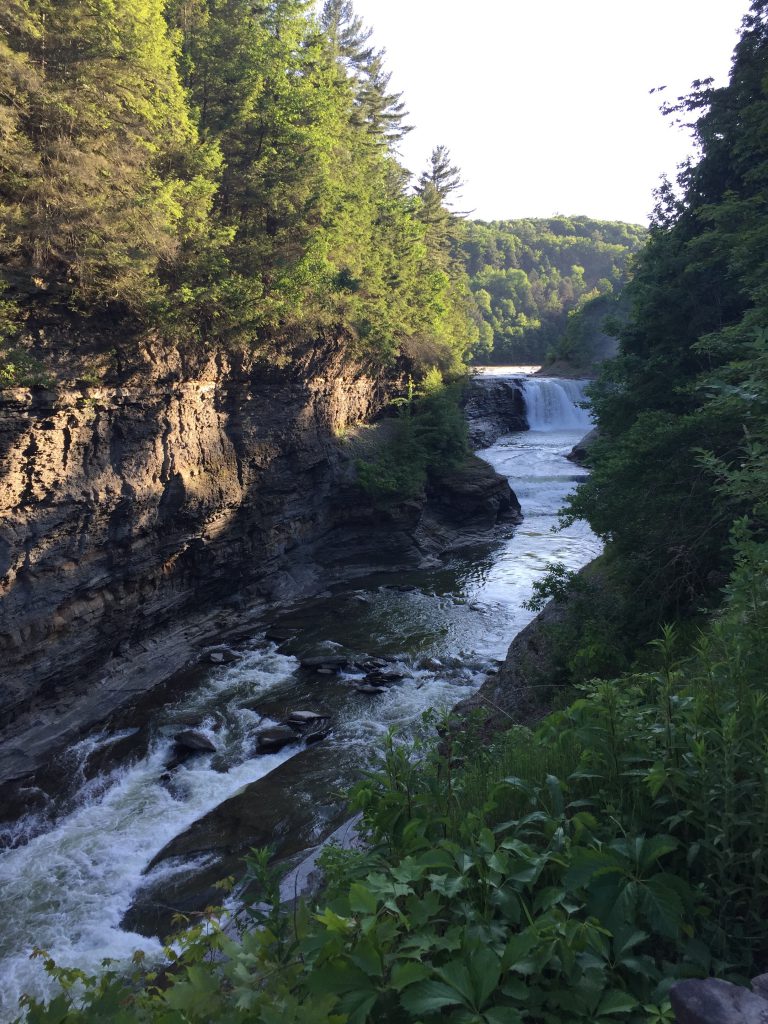 we made it! this is the only spot inside the park where you can cross the river.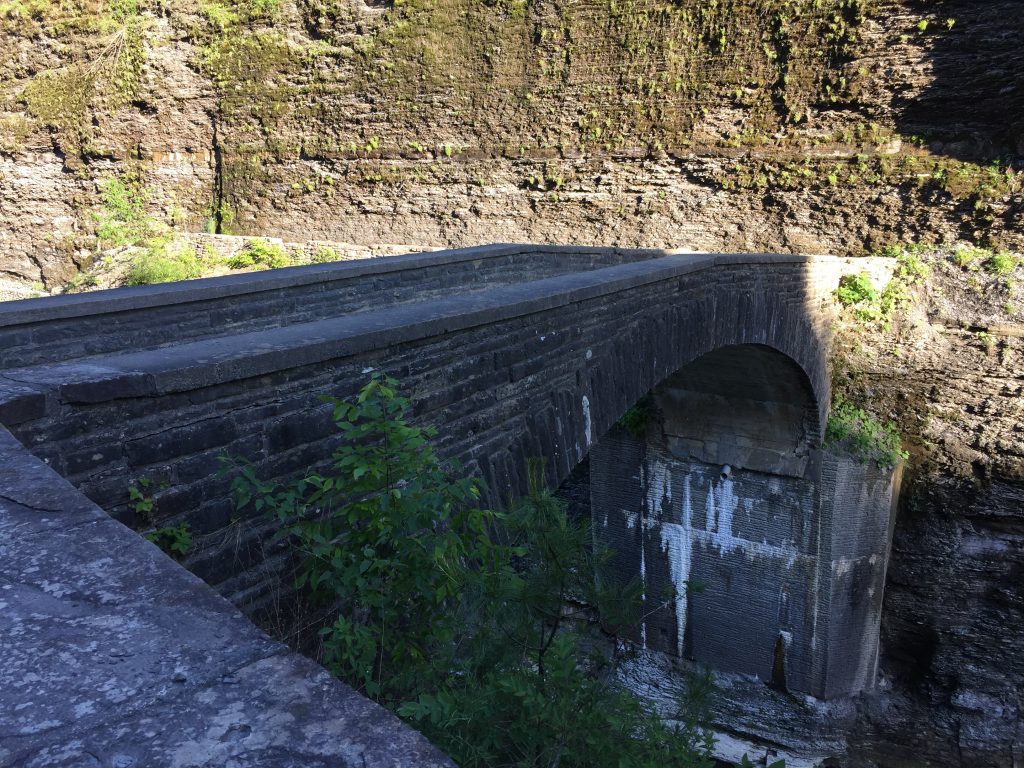 from the path, derek snapped this of us.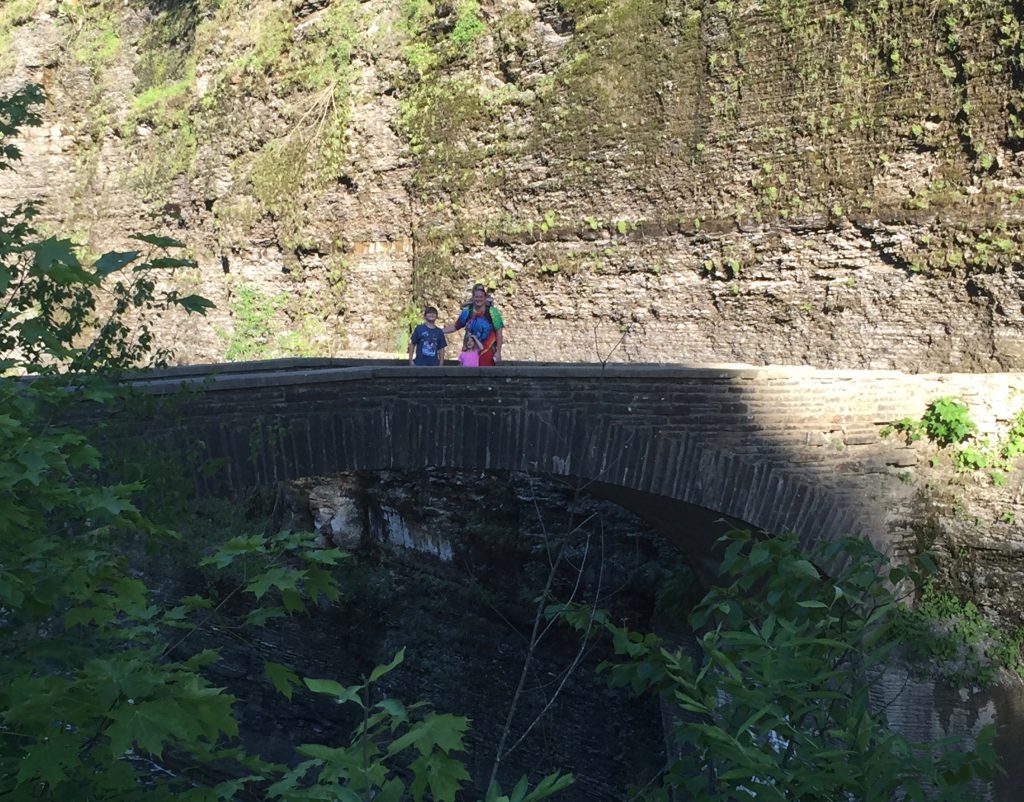 this is looking downstream from the footbridge. the water almost seems stagnant. also, iphone pics don't even begin to do the massiveness of the gorge justice.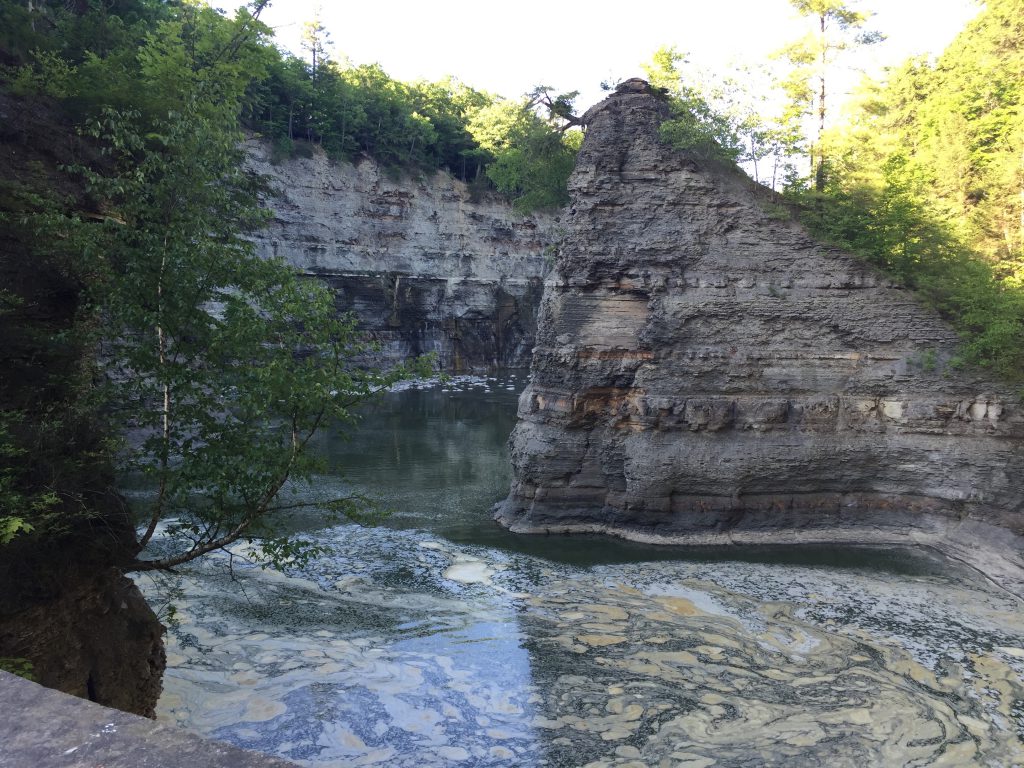 from the bridge, we headed up to the lower falls.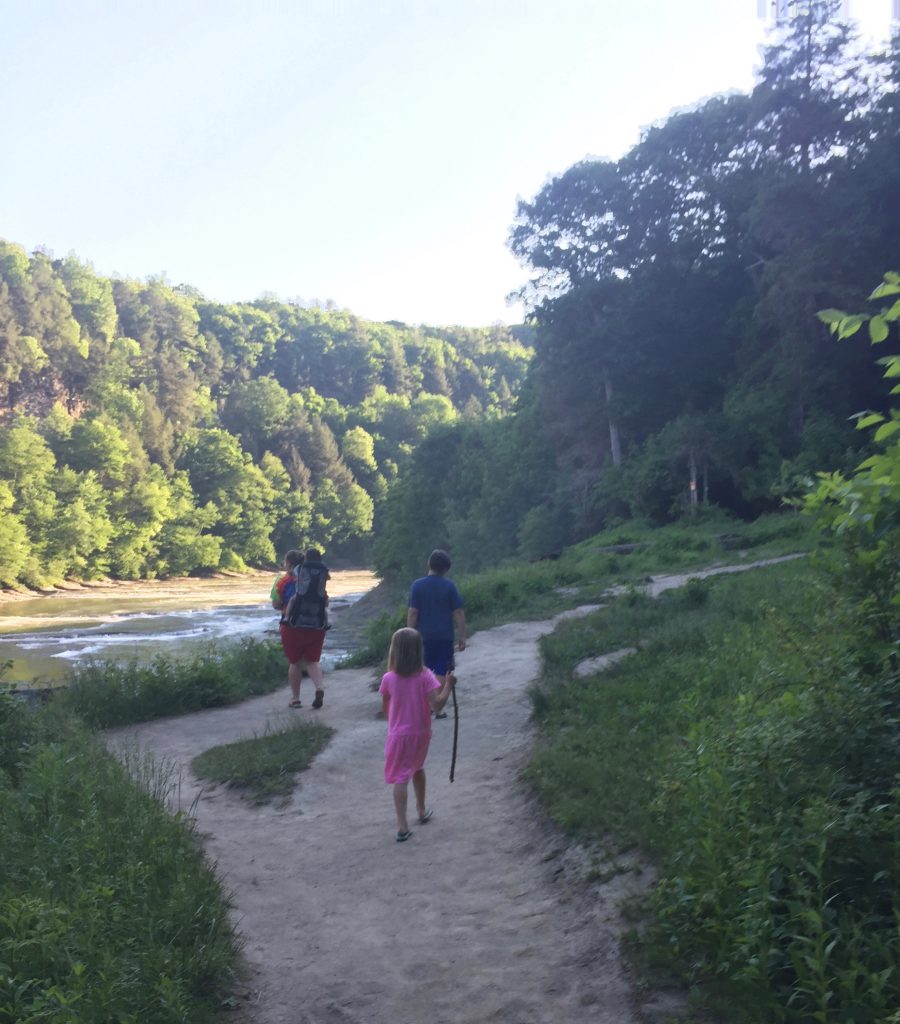 so massive.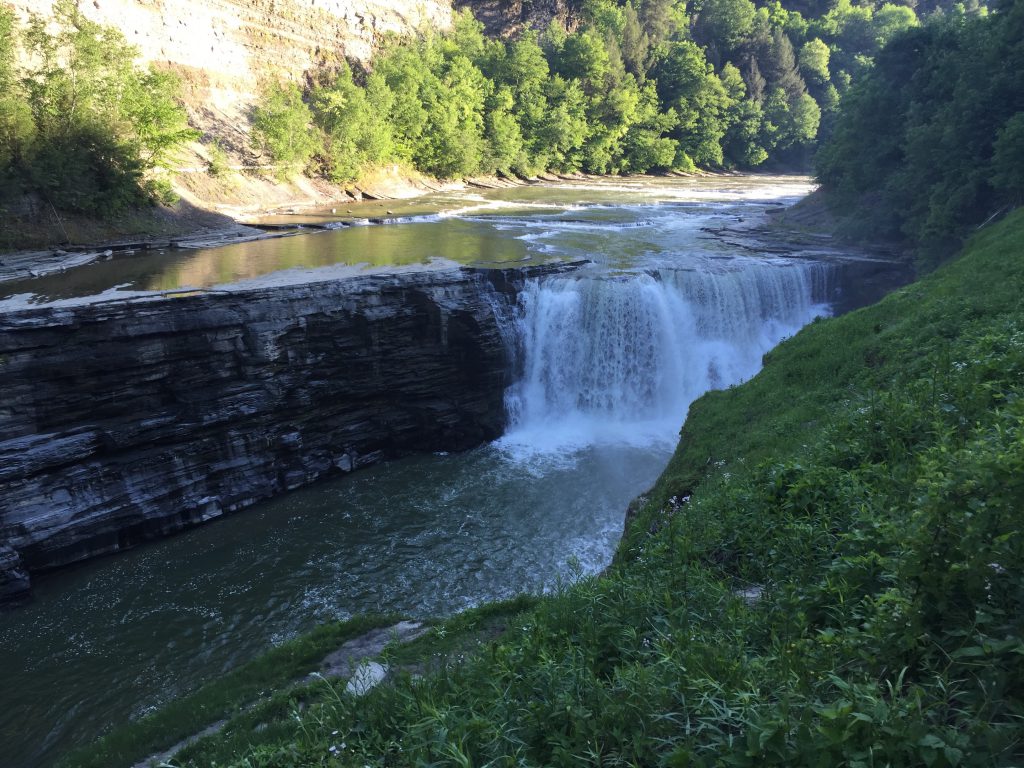 a little terrifying. i kept ushering the kids away from the edges and on to the insides of paths. and with my center of balance a little off because of the thirty pound toddler on my back, i was hesitant to get very close to any edges myself.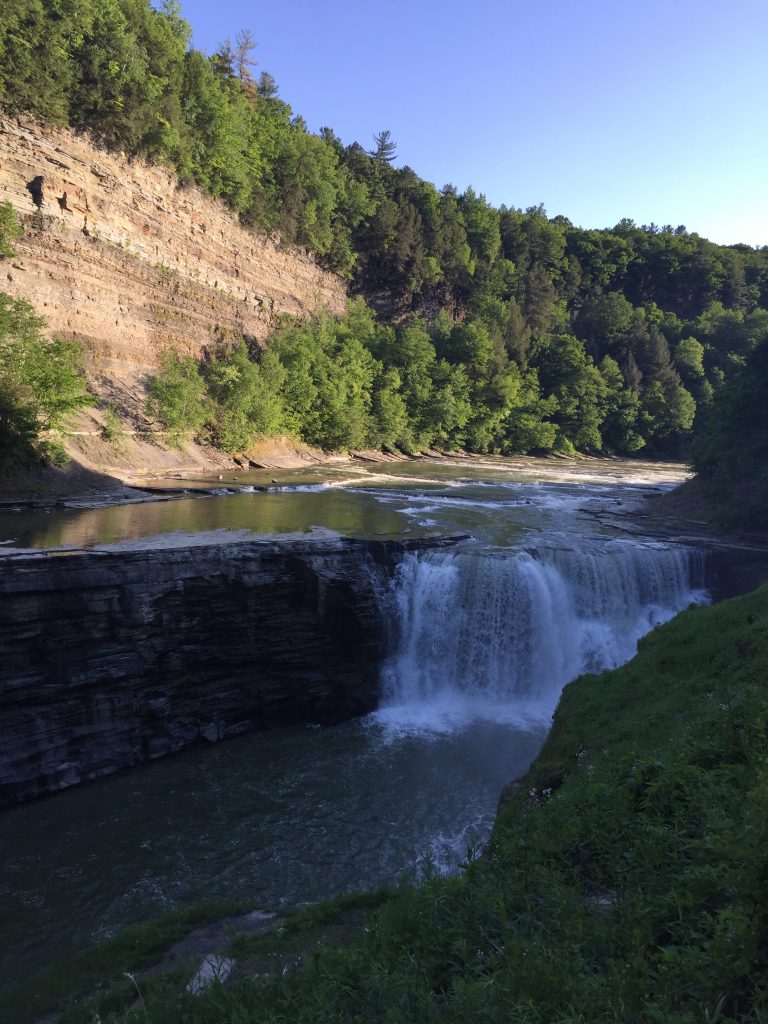 derek took this pic, and i would not have posted it, except that later in the week, as we were leaving the park, we heard the news that a family had gone over the waterfall in this same spot. it was clear that plenty of people had gone past all of the warning signs, as there were worn paths scattered about in all of the restricted areas. the family that was swept over the falls had somehow gotten down to the river and they were playing in the water. sadly, someone slipped, causing a ripple effect and they all went over. two little boys, age 9 and 6 died. it was very surreal and sobering, having just been there with our 9 and 6 year olds. 🙁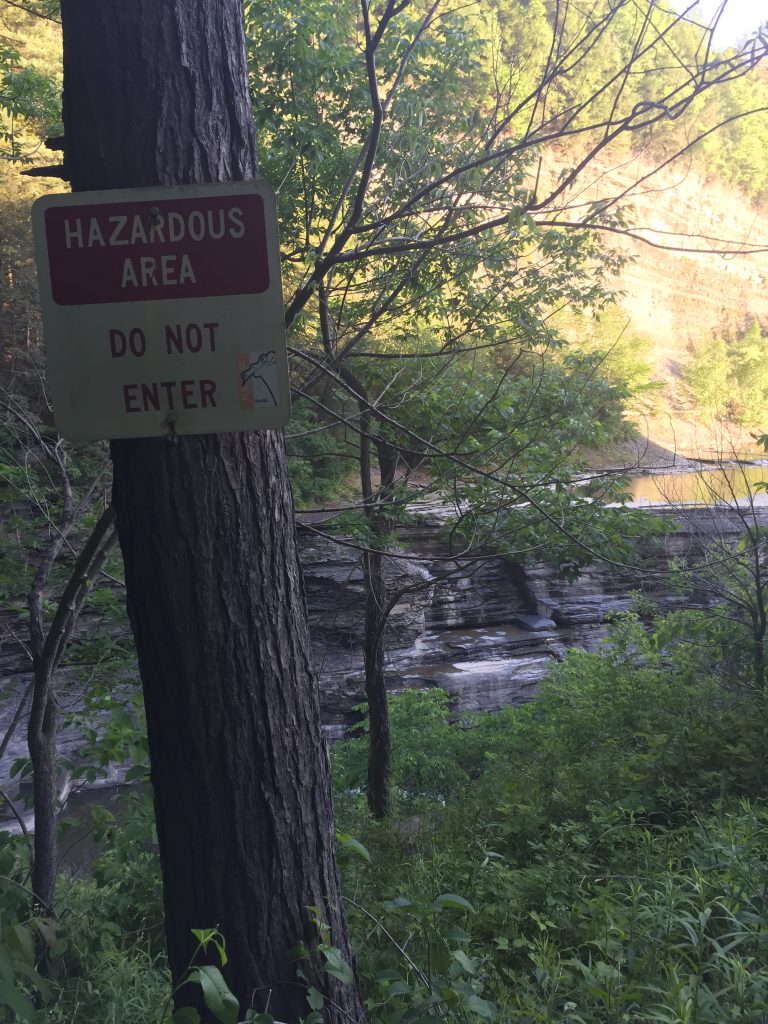 more scenery.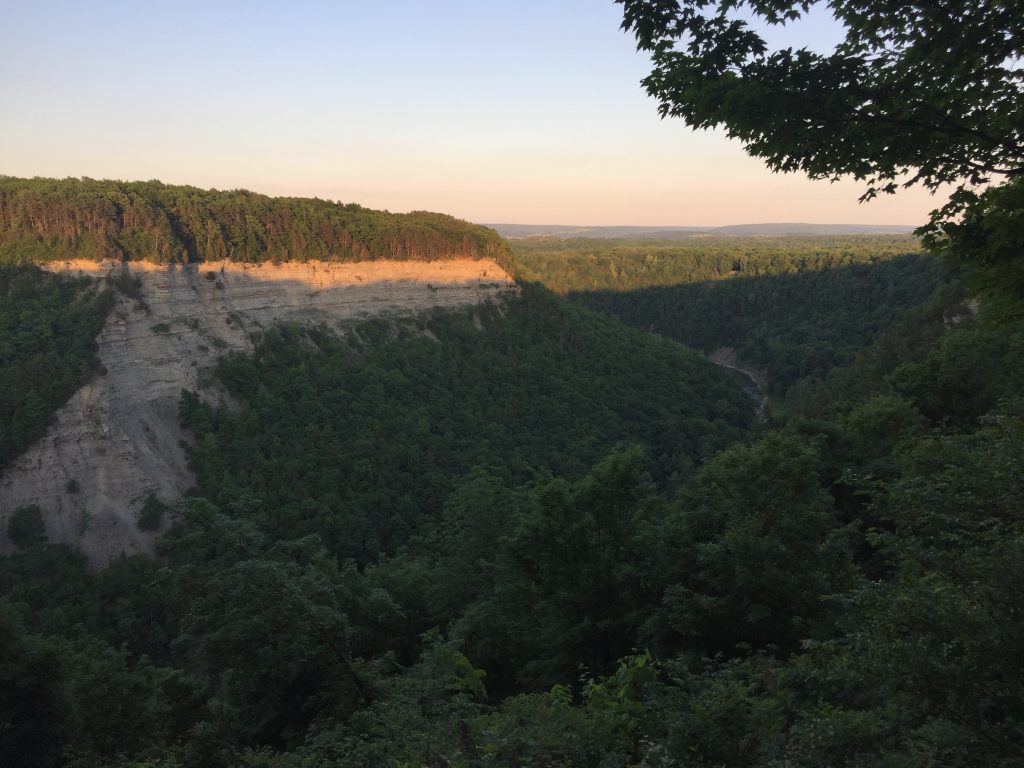 on one night, we drove to meet my mom, step dad and little bro in warsaw for dinner. this was the only pic i took to commemorate.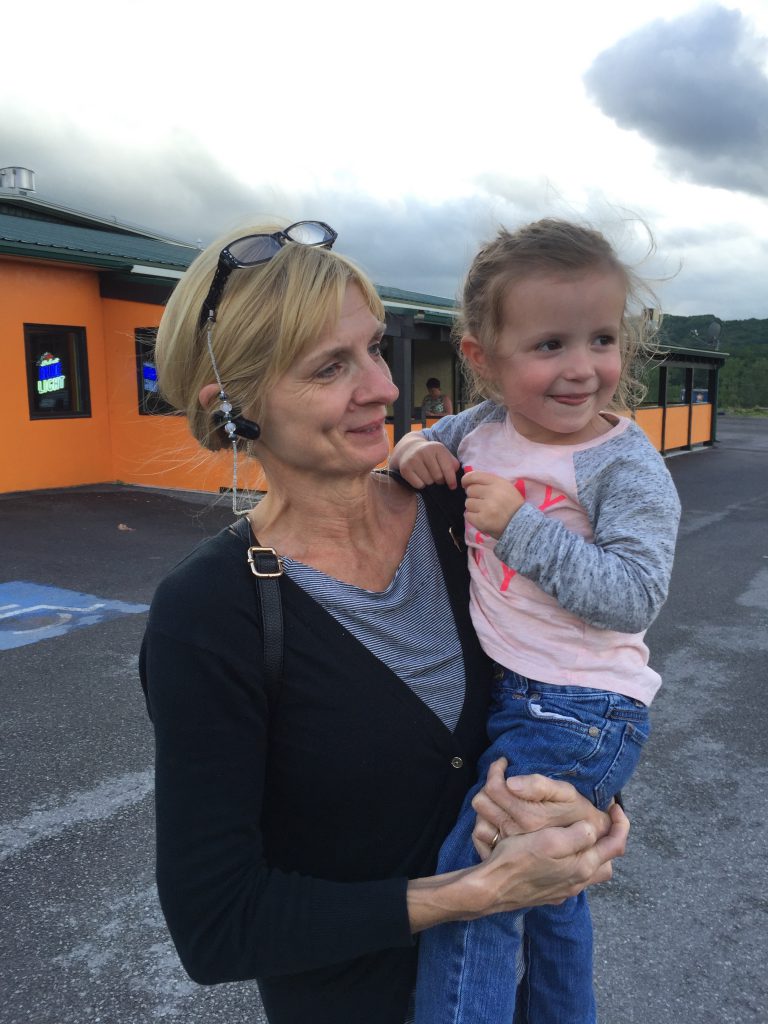 back at the site. s'mores.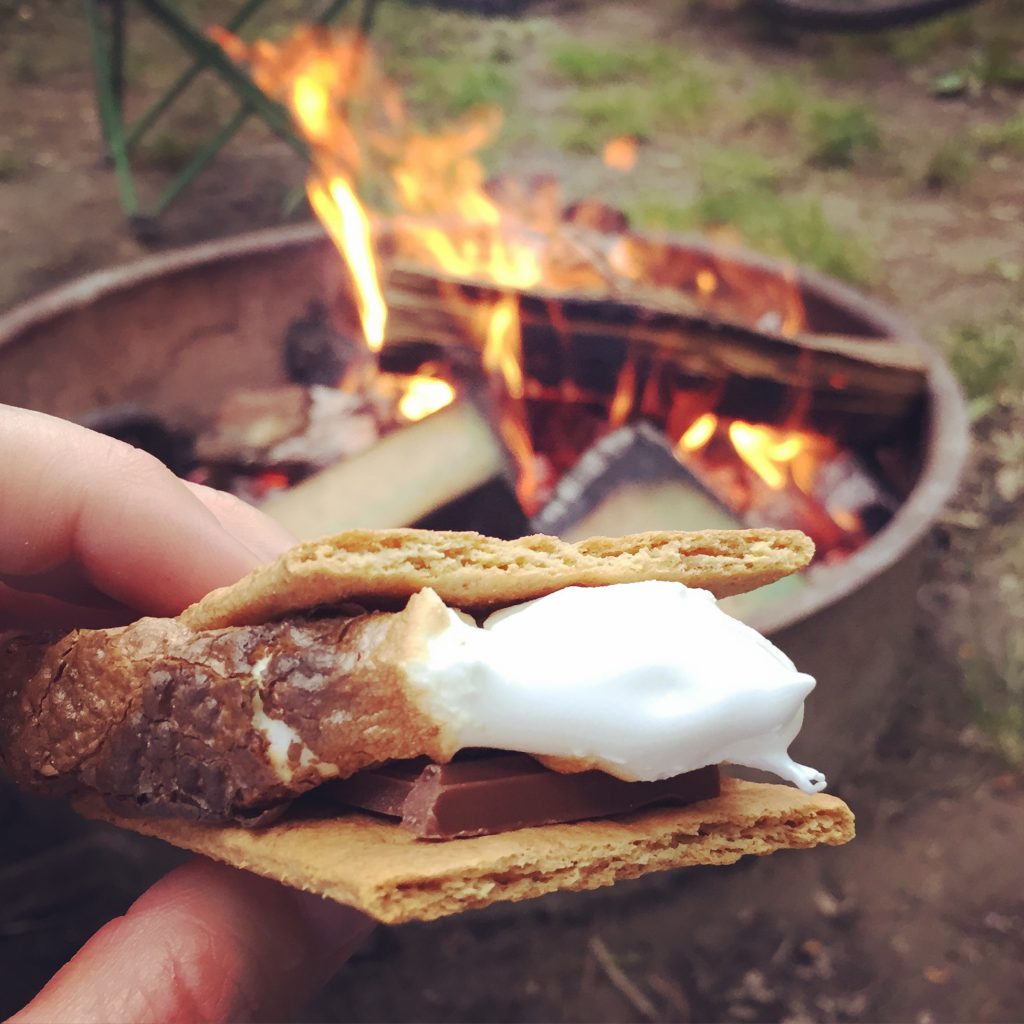 it actually got a bit chilly one night. which called for puffy hooded vests.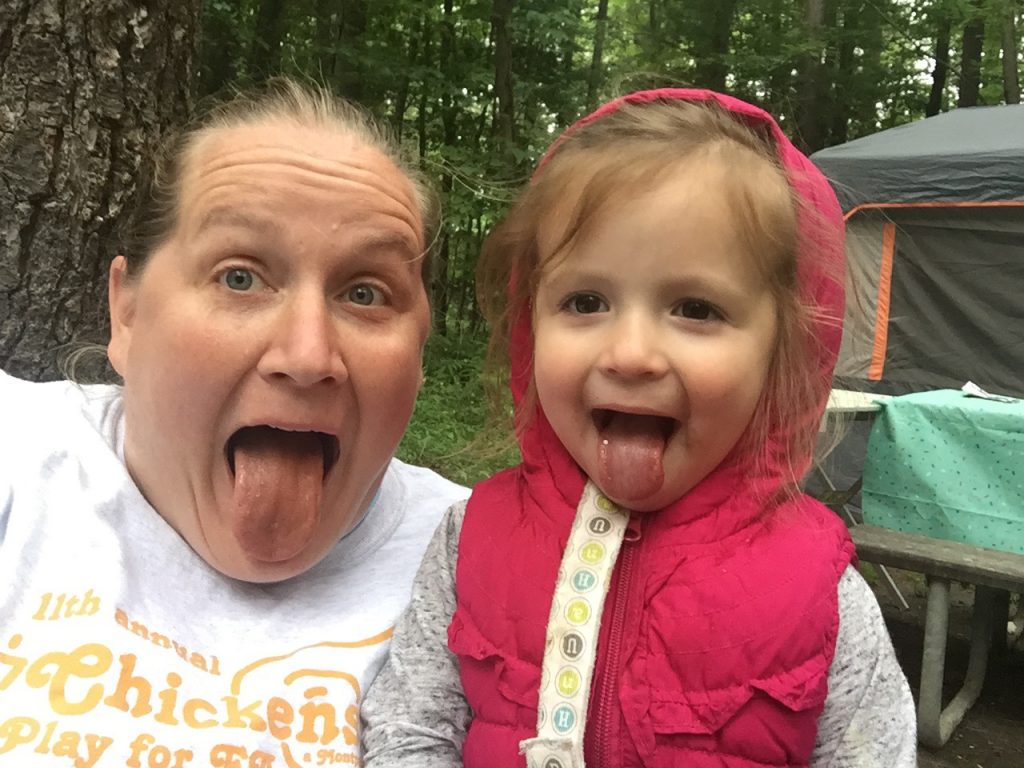 on the thursday night before we would pull out on saturday, i took the kids back to batavia, to leave the older two with my mom for a sleepover. of course, we went a little early to have some delicious lunch.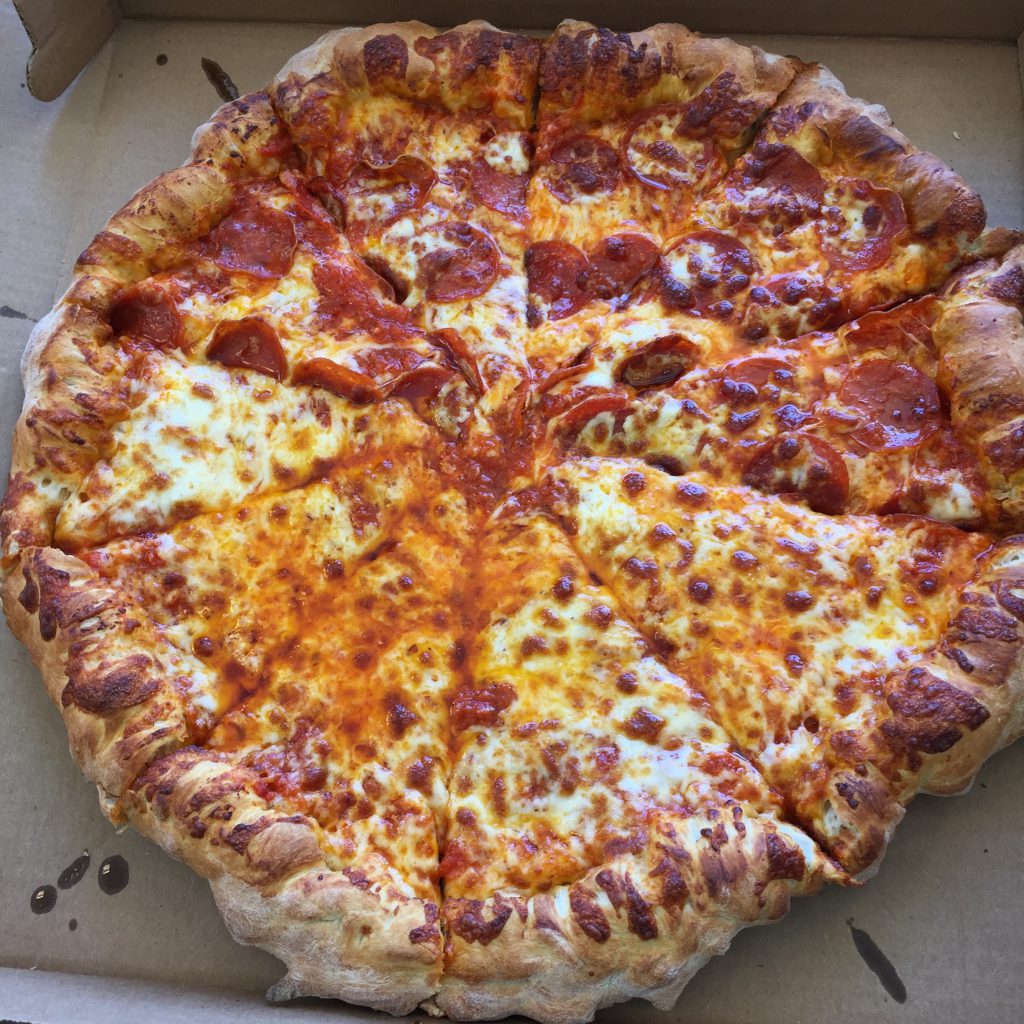 and we dropped in with my friend julie varland, where the big kids ran rampant around the neighborhood and these two played princess doctor.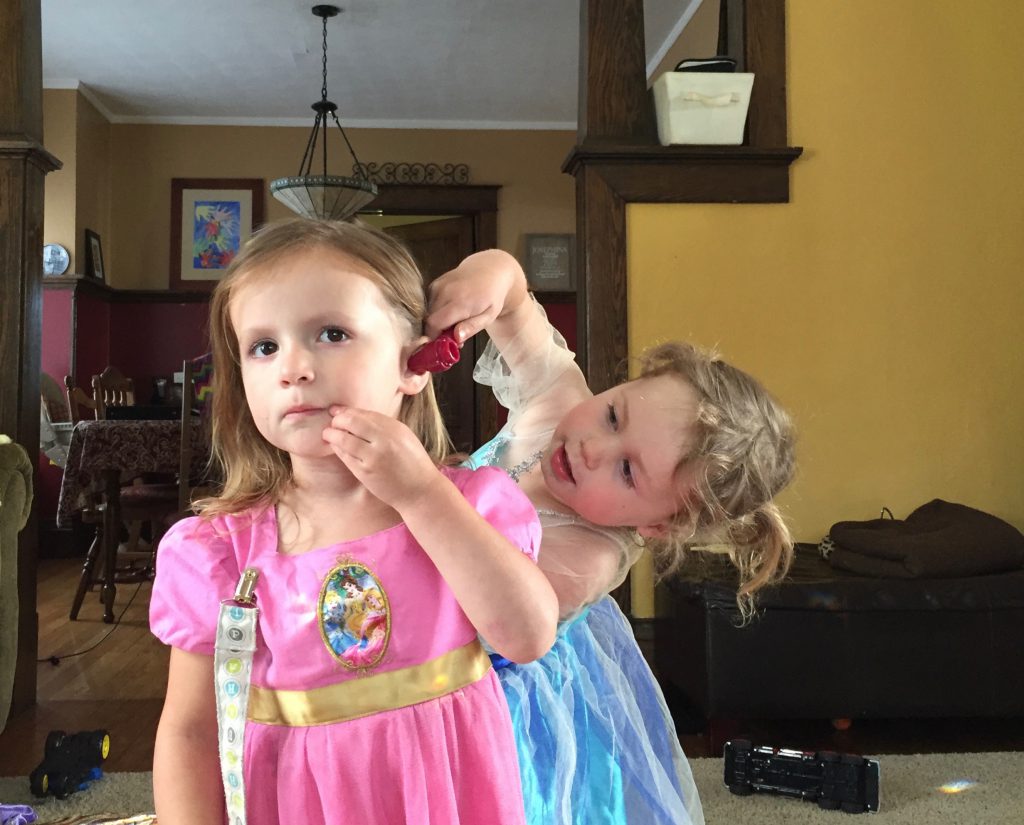 the next morning, with no big kids to tend to and convince to go to breakfast, hazel and i drove into perry for a delicous morning meal at john and sarah's restaurant. this was my omelet. seriously. so good.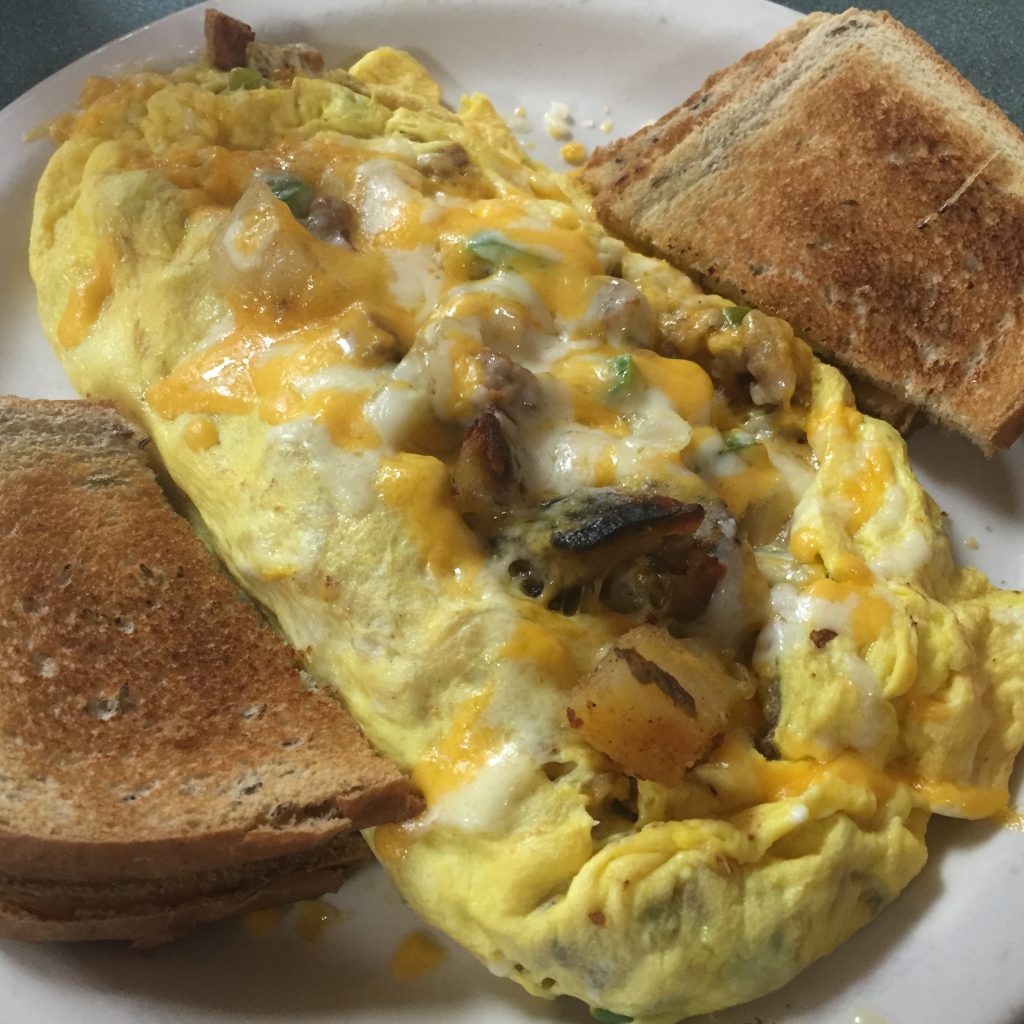 hazel entertained everyone and slowly made her way through sausage, eggs and pancakes.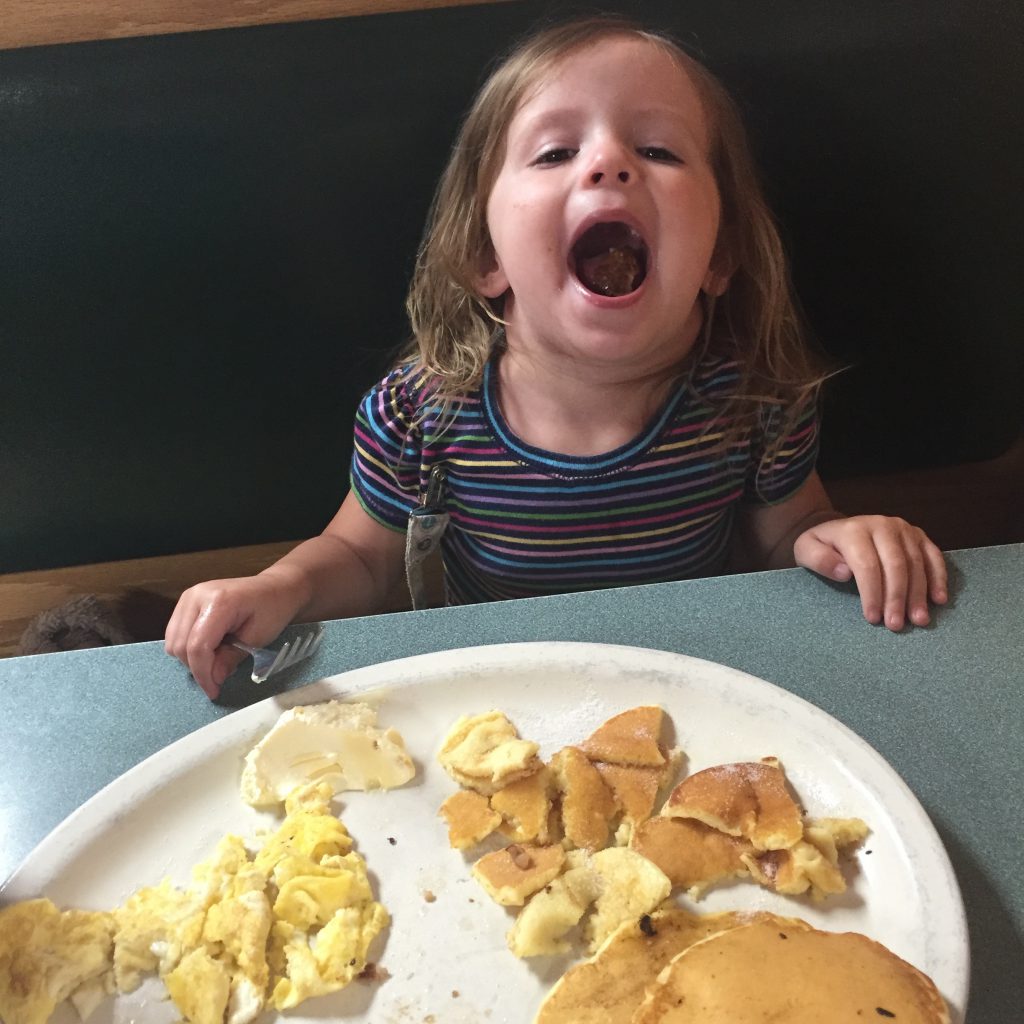 later, i went back to batavia, to collect my kiddos. anna and my mom had made a fairy garden. isaac had played the ipad non-stop.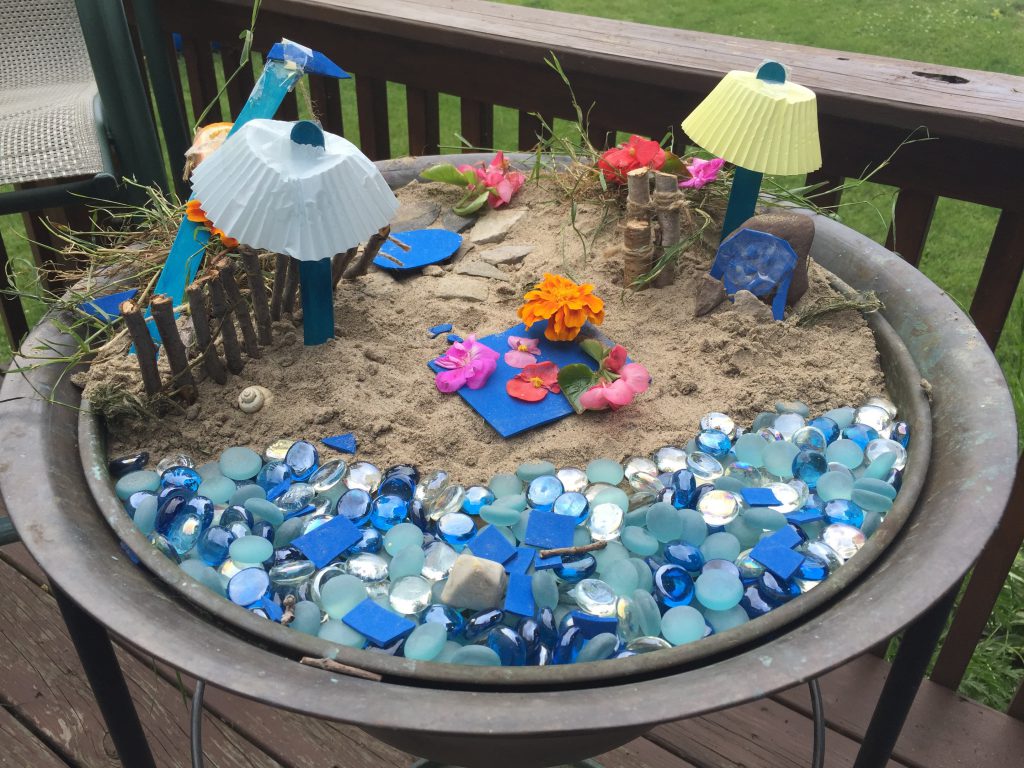 the next morning, we packed up. and headed to ohio. sort of…..