so, after a couple of weeks at letchworth, we packed up and made our way to ohio. i left and went west on route 20a, through crazy hills and twists and turns. derek's fancy rv gps took him north to the nice flat, wide, straight thruway. i was just pulling into my sister's house (to retrieve a forgotten elephant blanket) when derek texted me that he had a tire blowout on the thruway…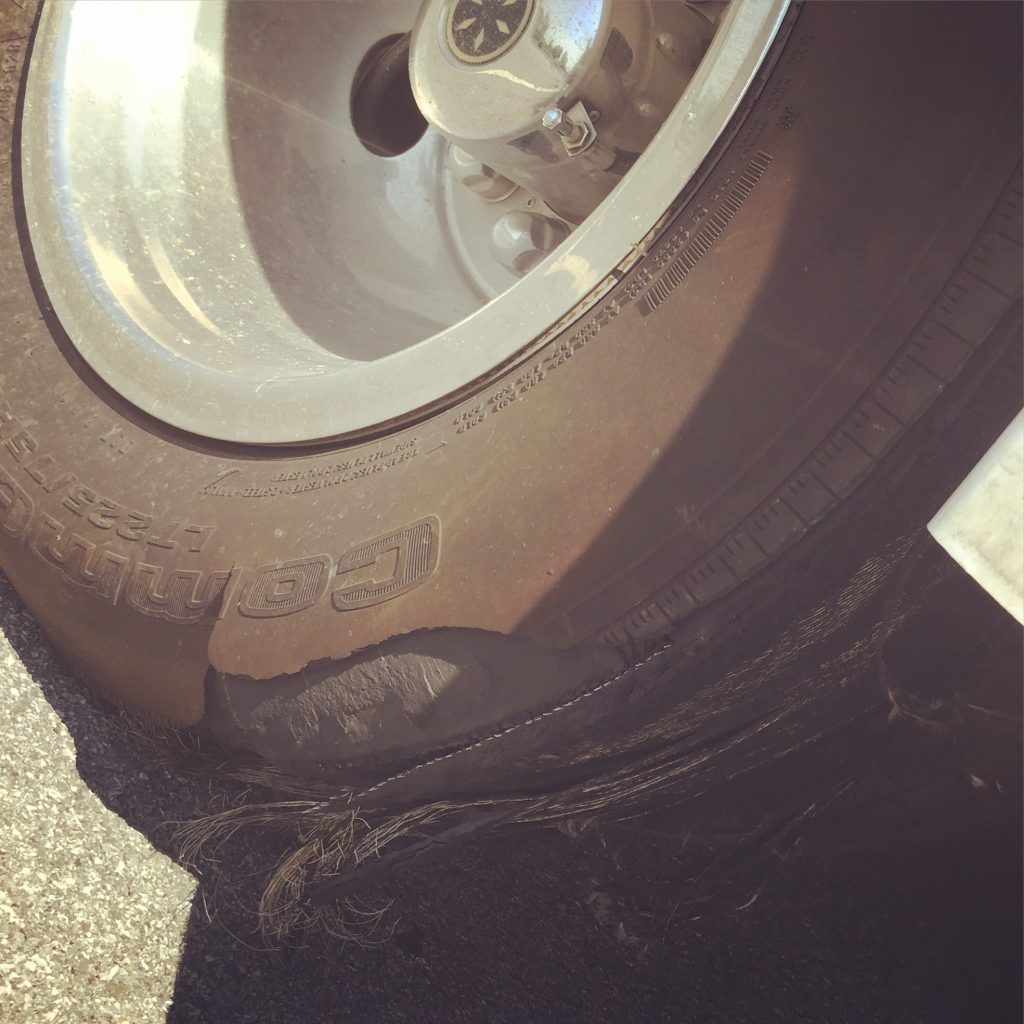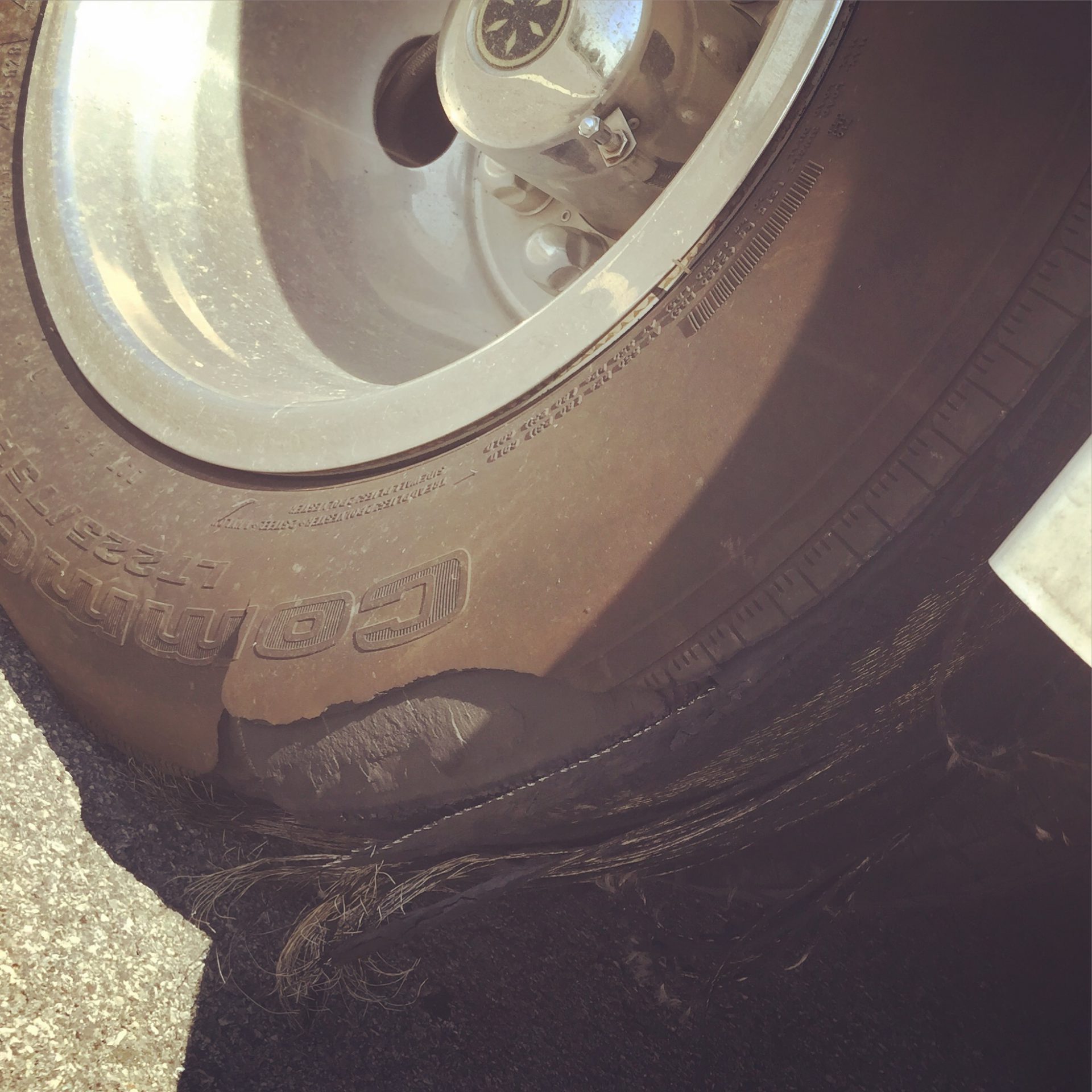 after some back and forth phone calls and waiting for the coachnet (AAA for rvs) folks to change the bad tire, we decided to get derek to my sister's in angola, where we would hang out until monday to get some other suspicious tires replaced, before heading to ohio.
lucky for us, leslie's house has a thousand things to do. goats and chickens.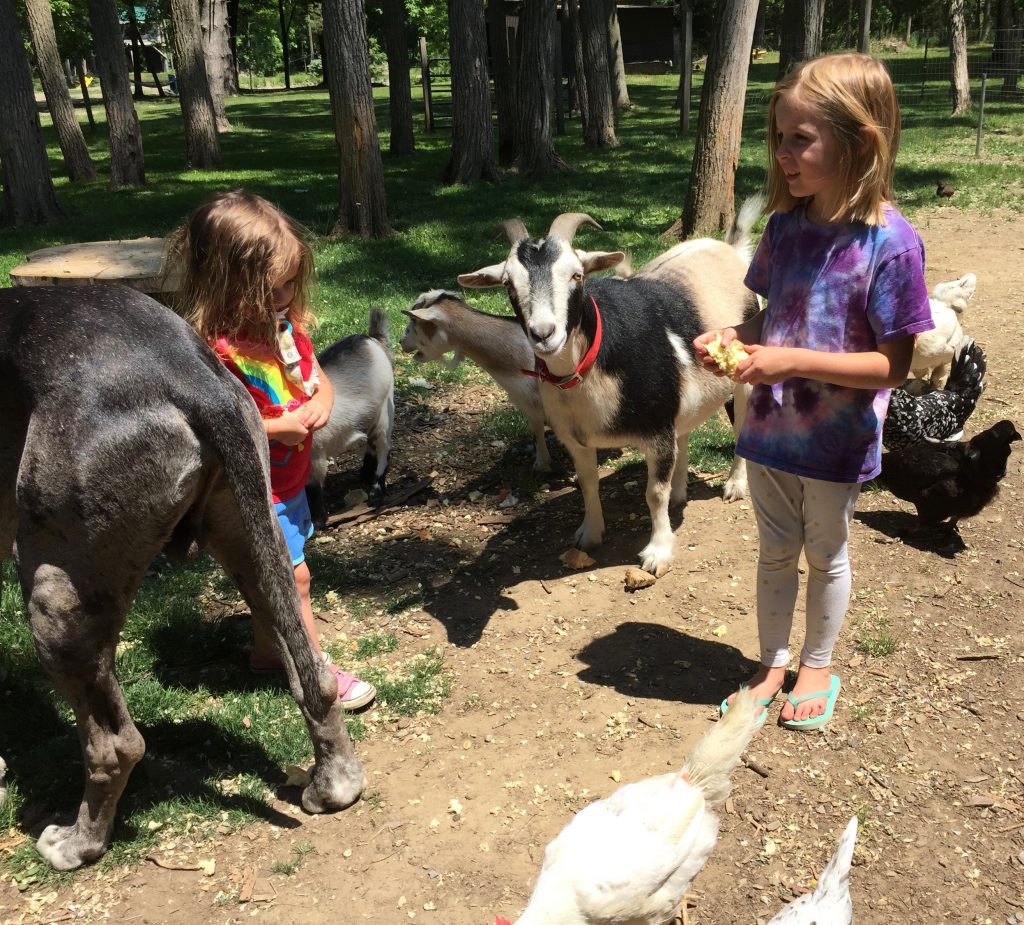 during a dip in the pond, anna somehow came up with this super tiny frog.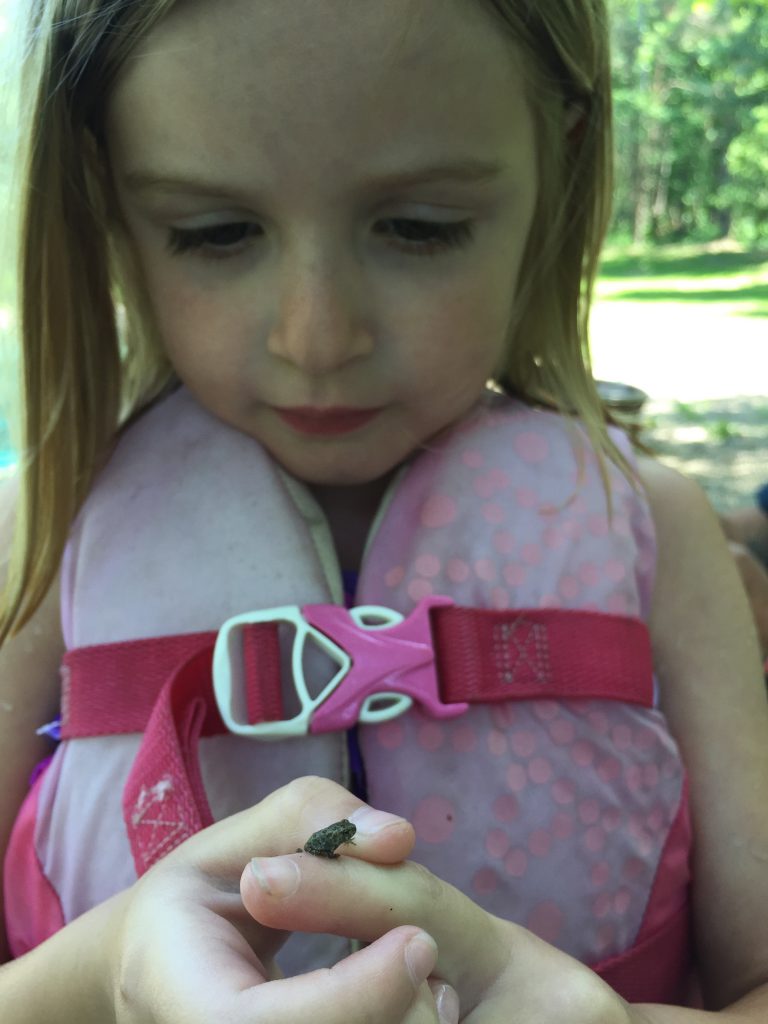 a penny for reference.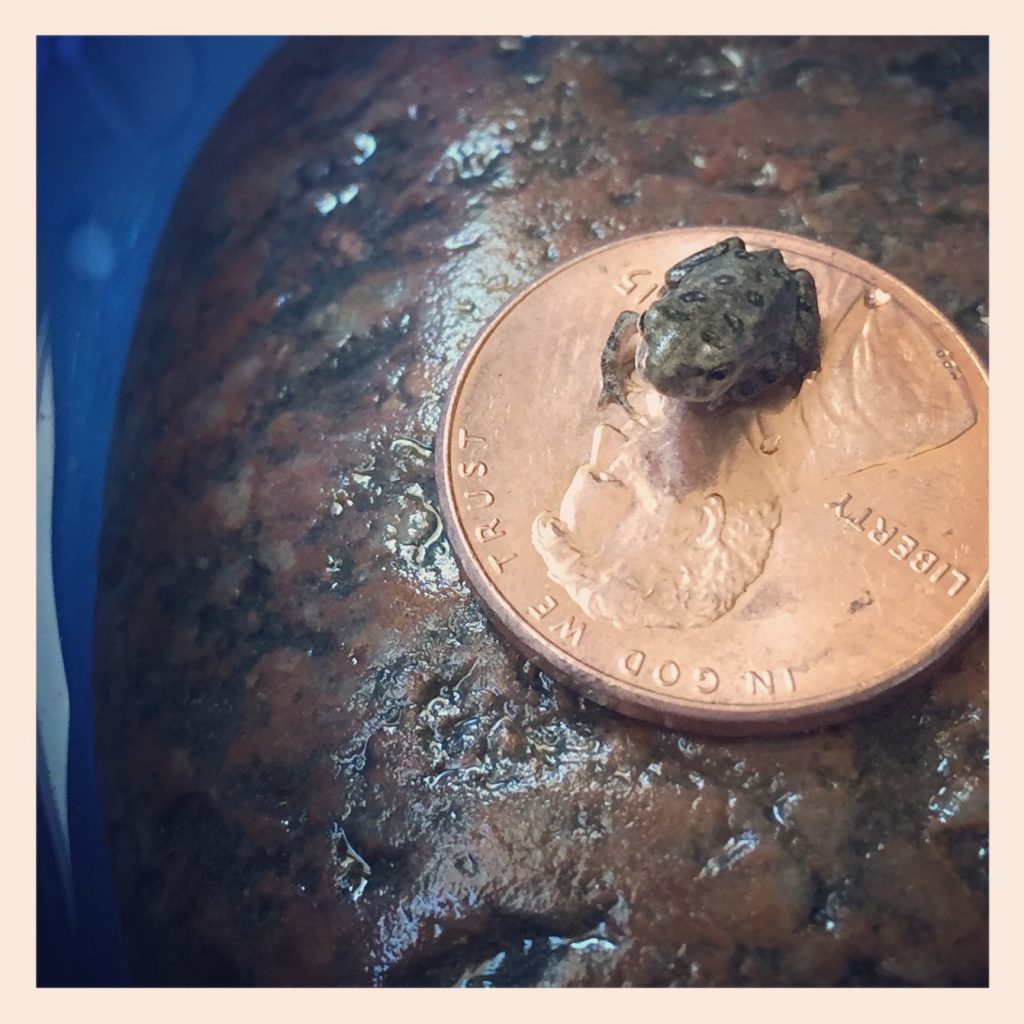 picnic with eliot and luka.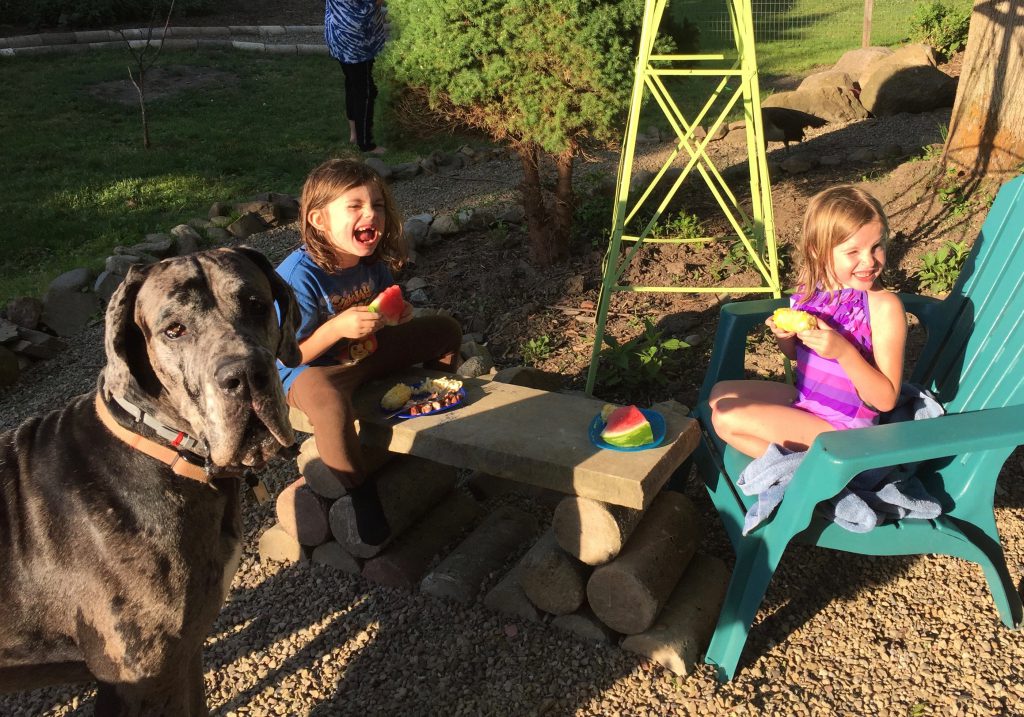 dune buggy cruise.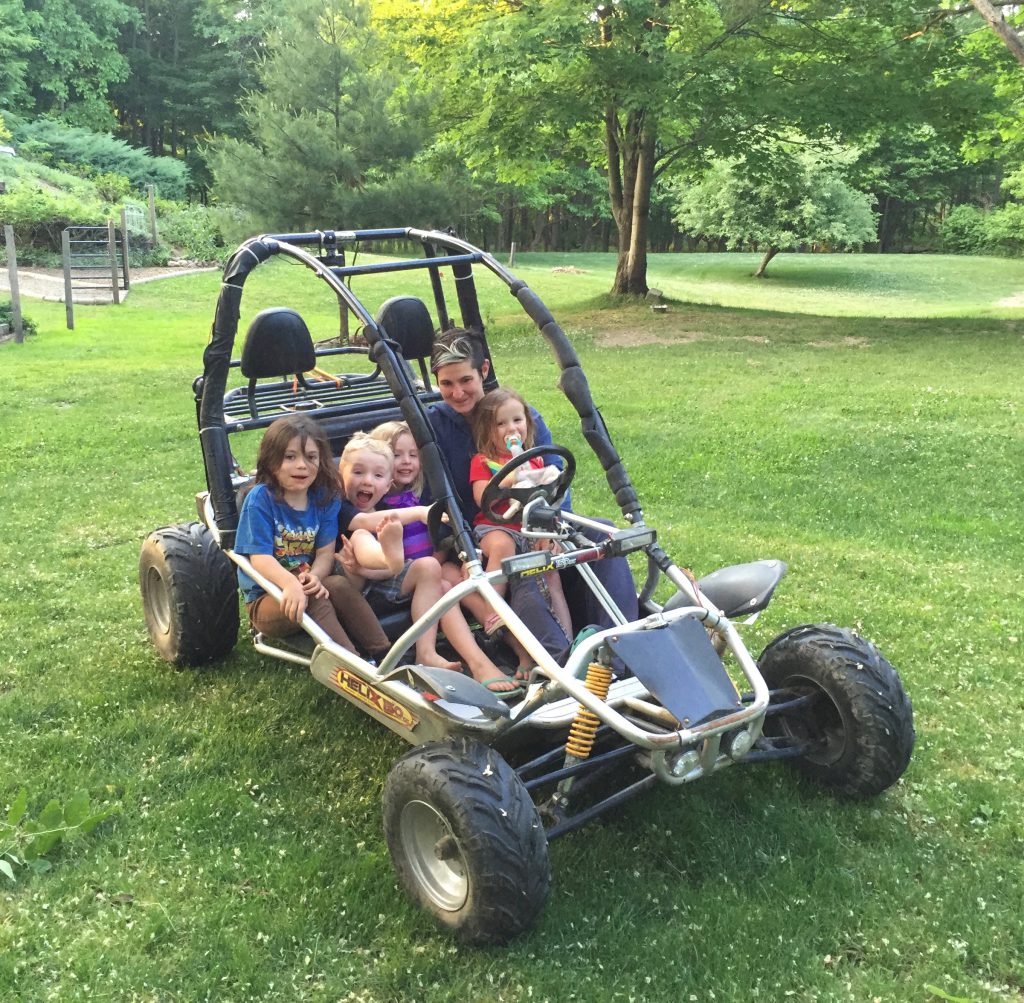 pond fun. (leslie dyed her pond, if you're thinking it's a weird color).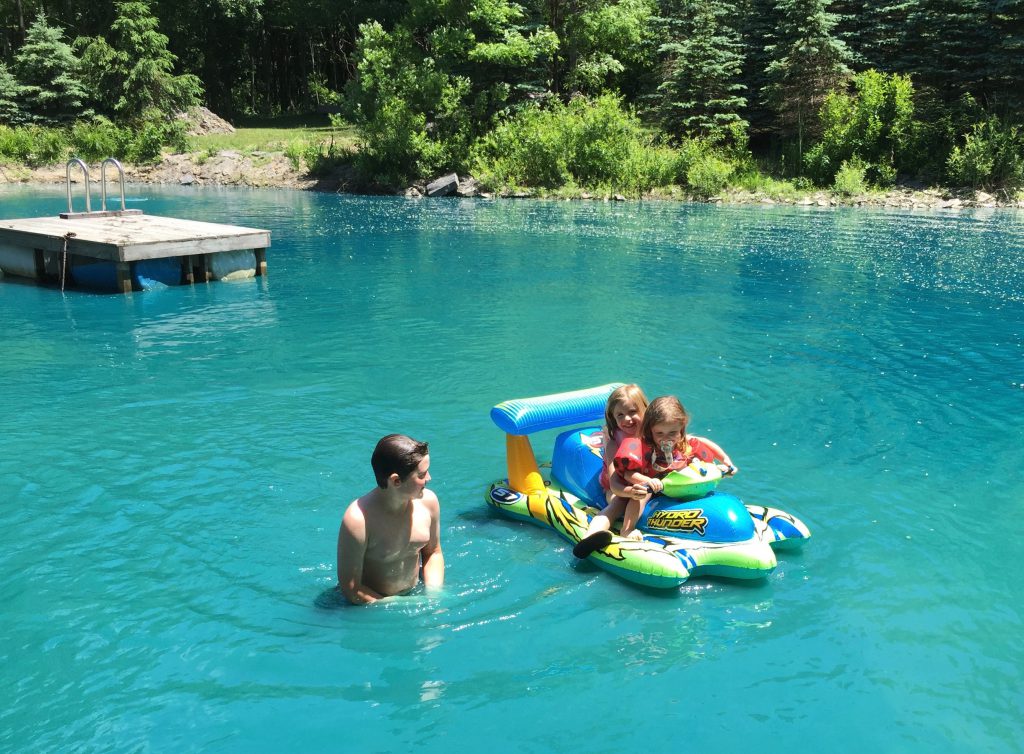 hazel, the lone ranger.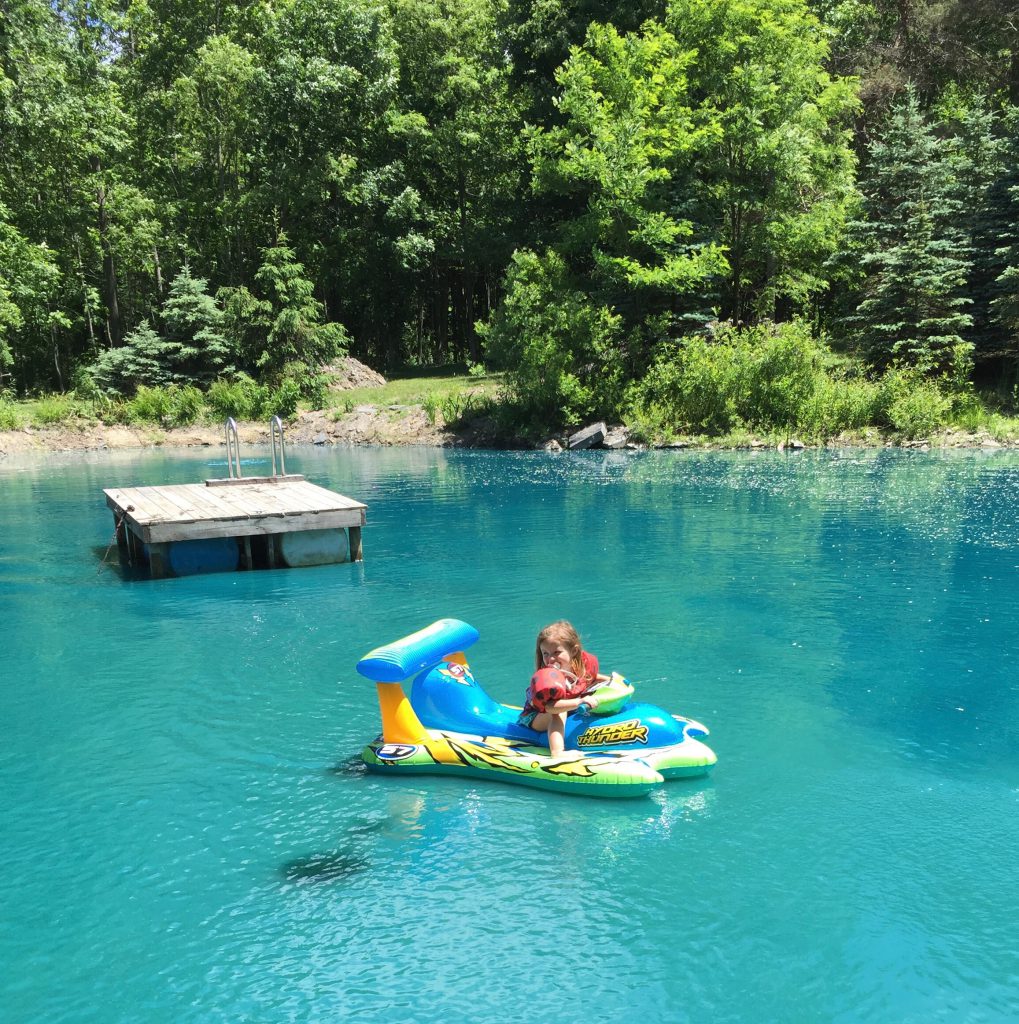 this peacock. roams the property. making noises like kevin from "up". trying to get the ladies to notice him.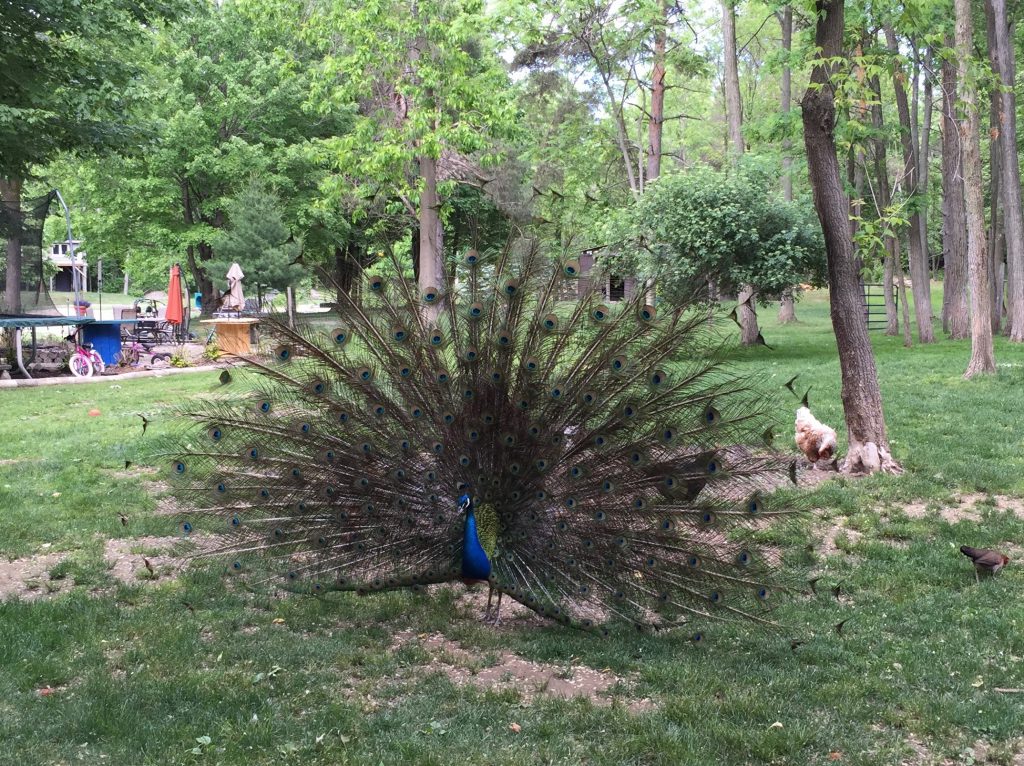 so much excitement when we found this snapping turtle. leslie, posing with her best snapping turtle face.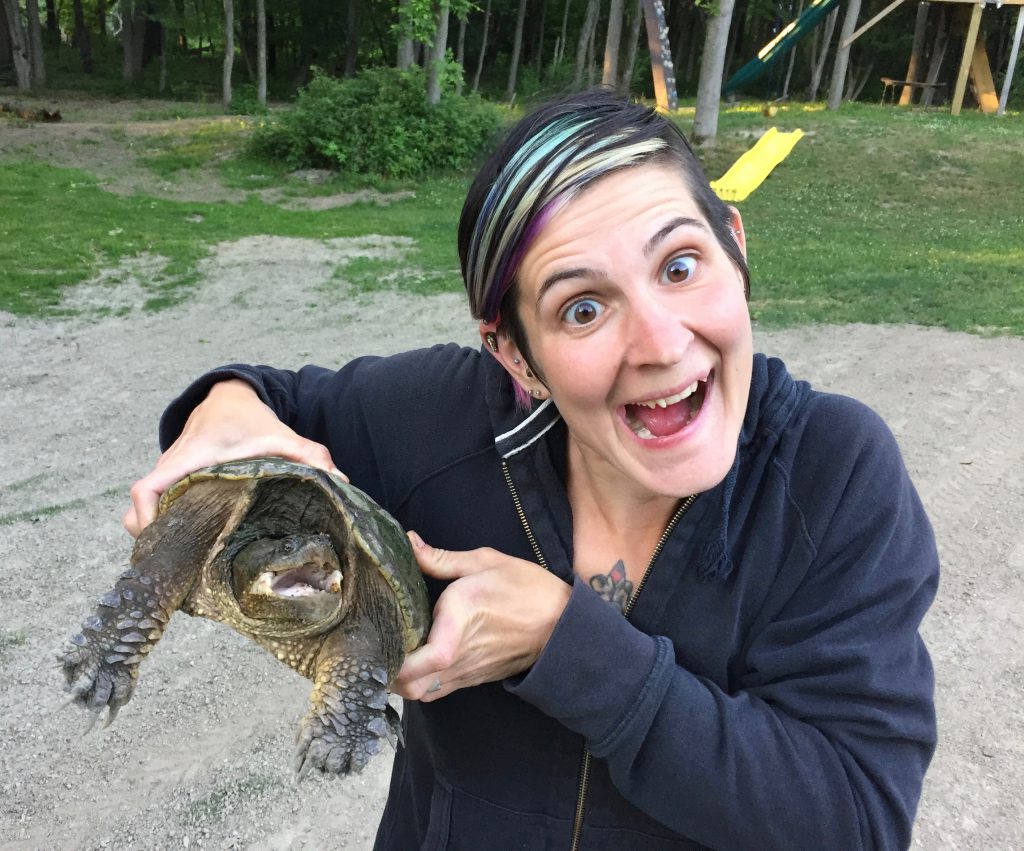 more fun with goats.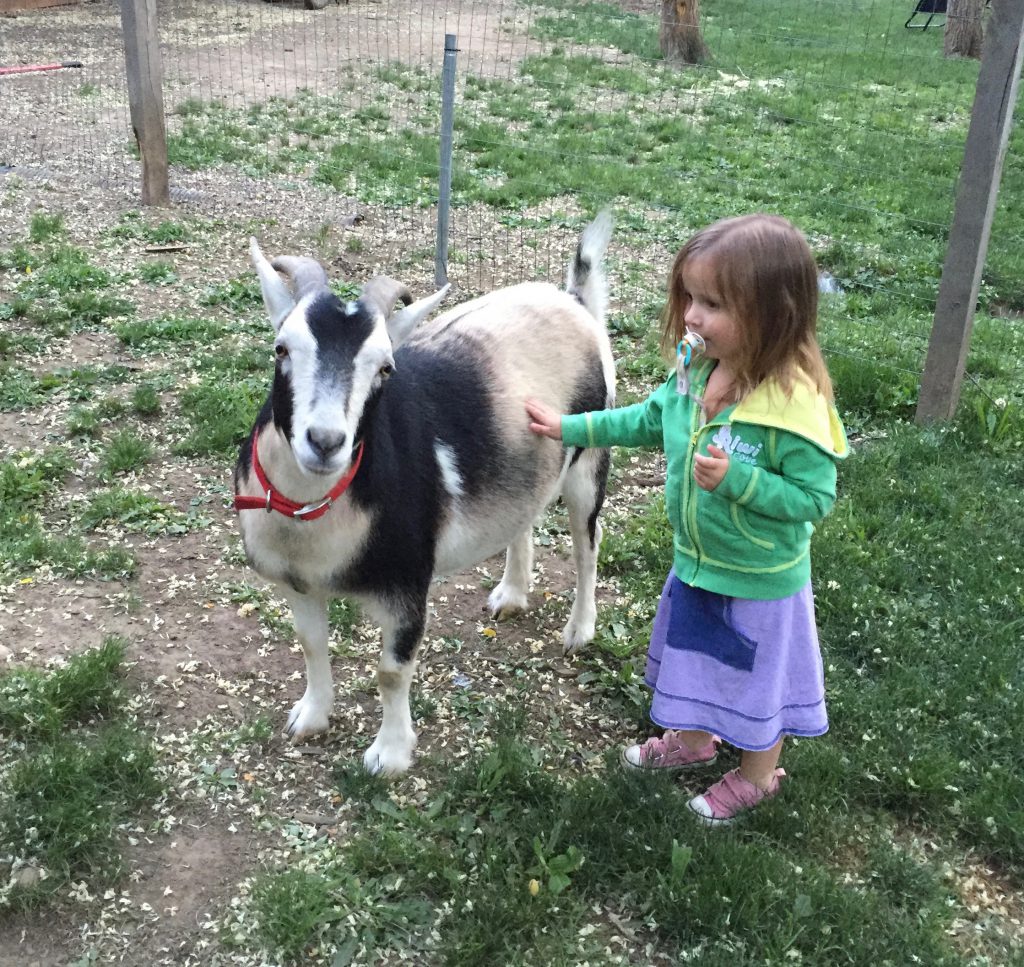 and bantam baby chicks.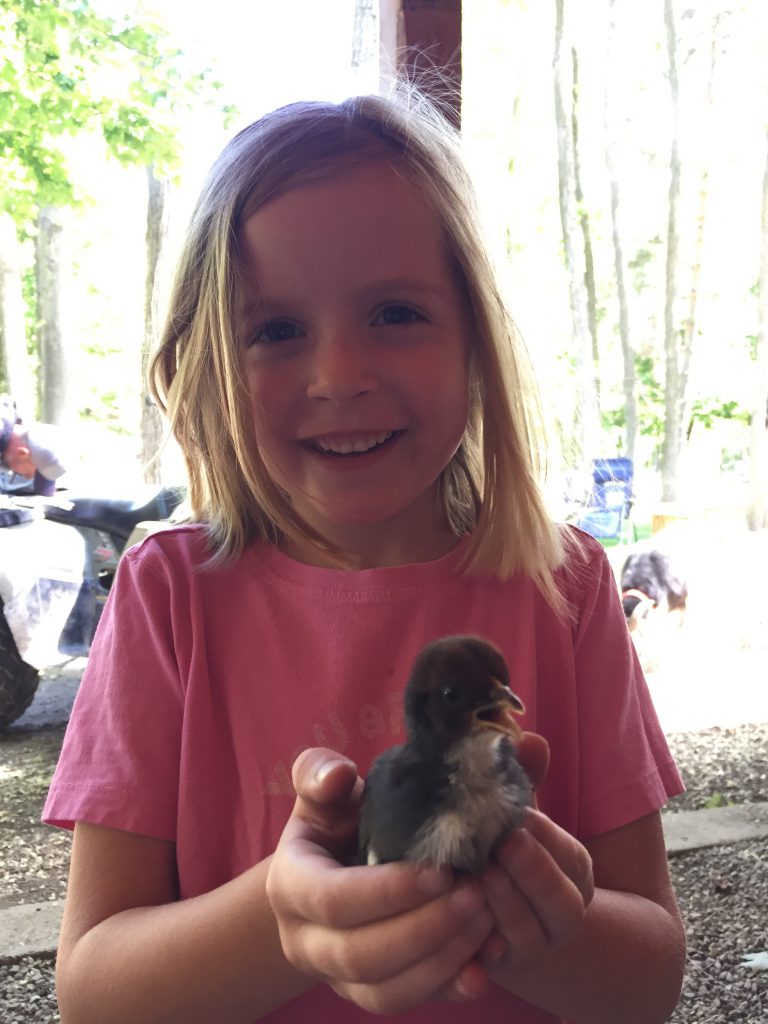 and goats again. (they think they are humans).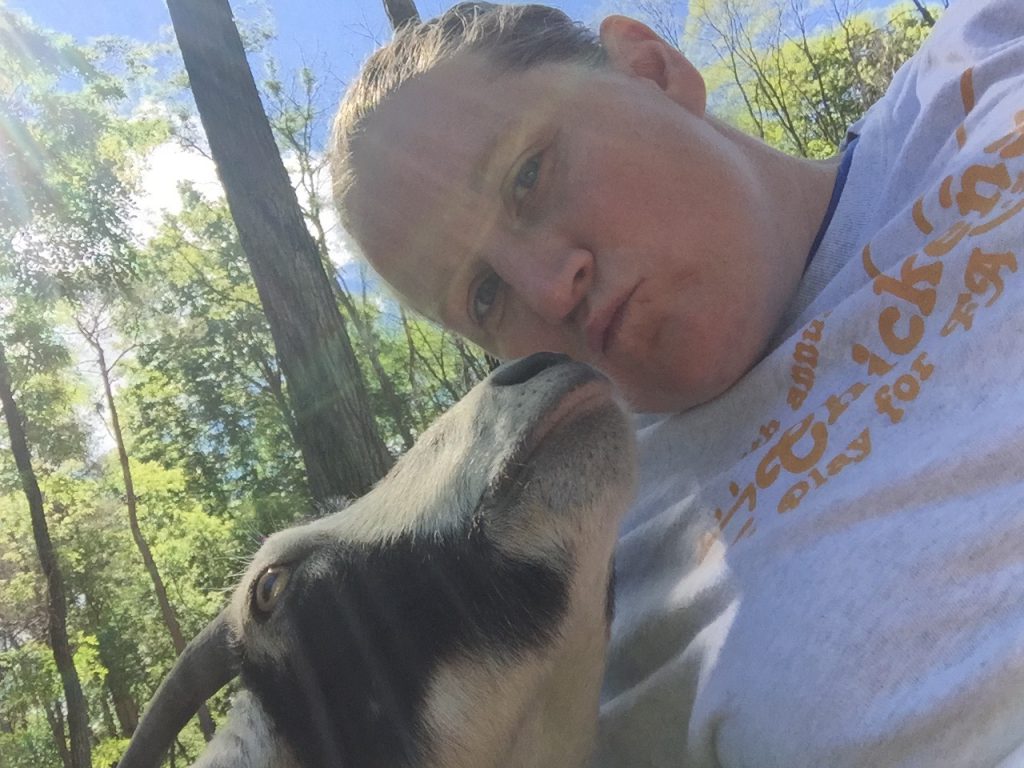 finally. derek called. the tires were fixed and we were ready to go.
we left leslie's and drove to our spot in ohio. despite some time in the pond and baths at leslie's the bottom of anna's feet looked like this: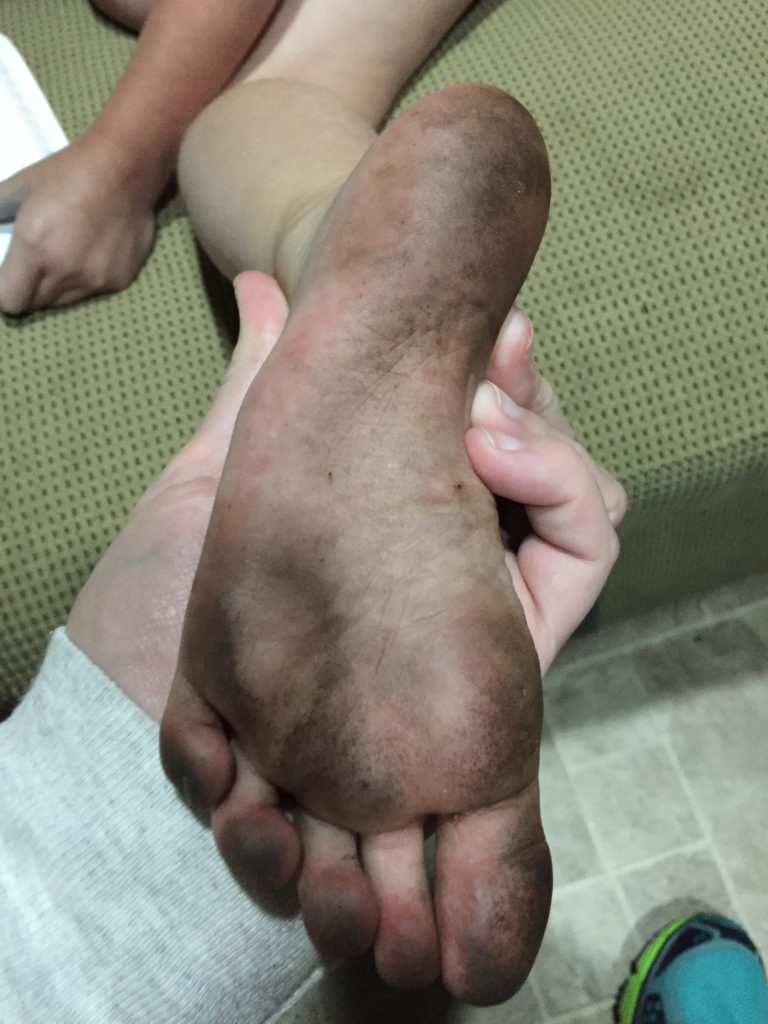 anyhow. we settled in. finally with water and sewer and all the luxuries. and lake view.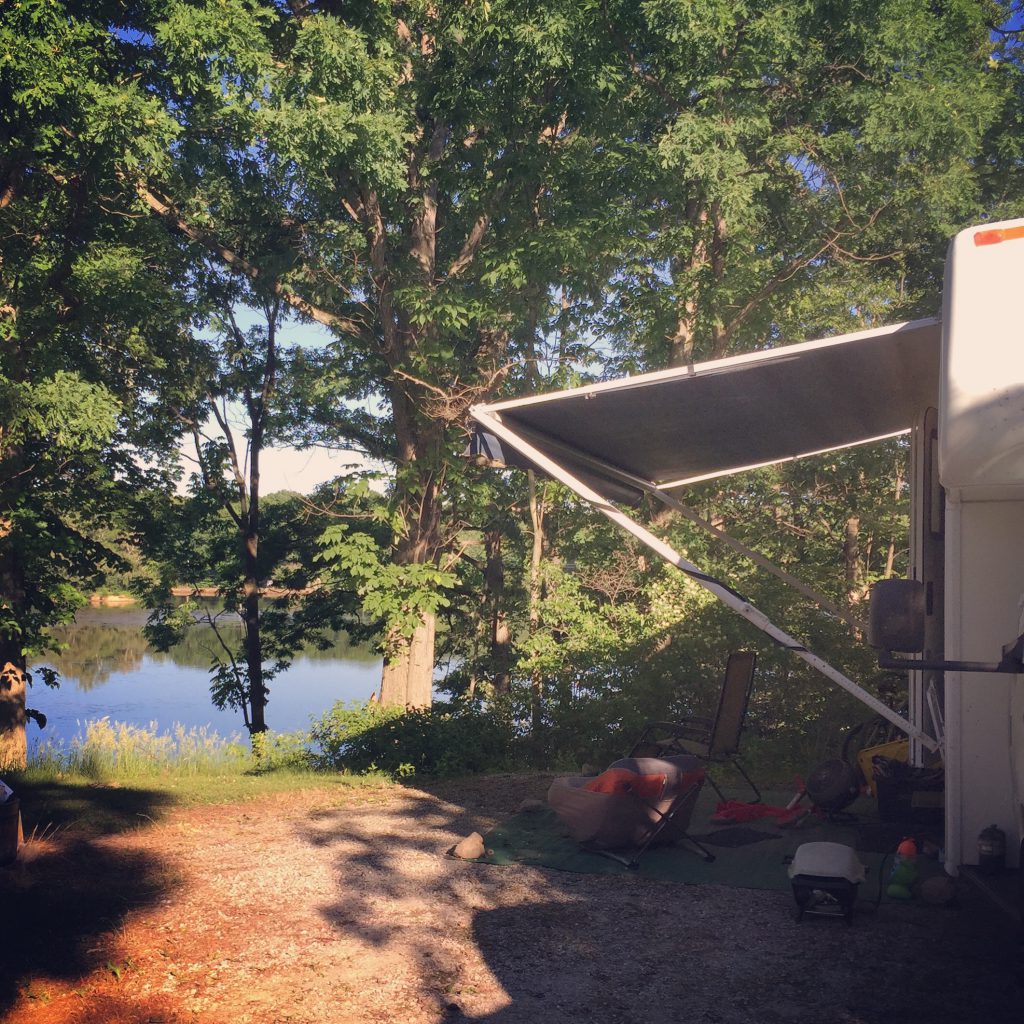 ahhhh…
we are here for another week and a half or so. originally, it looked like there was nothing to do, but after scouring the internets and various travel apps, i have found a zillion activities. so stay tuned, for north east ohio adventures!