we started off our friday morning being lazy and watching tv. (our site has free cable!).

then, with the promise of stopping at target on the way back, i convinced the lidkids to venture out to see another state capitol building. hartford was the closest, so that made our decision. off we went, in search of the golden dome.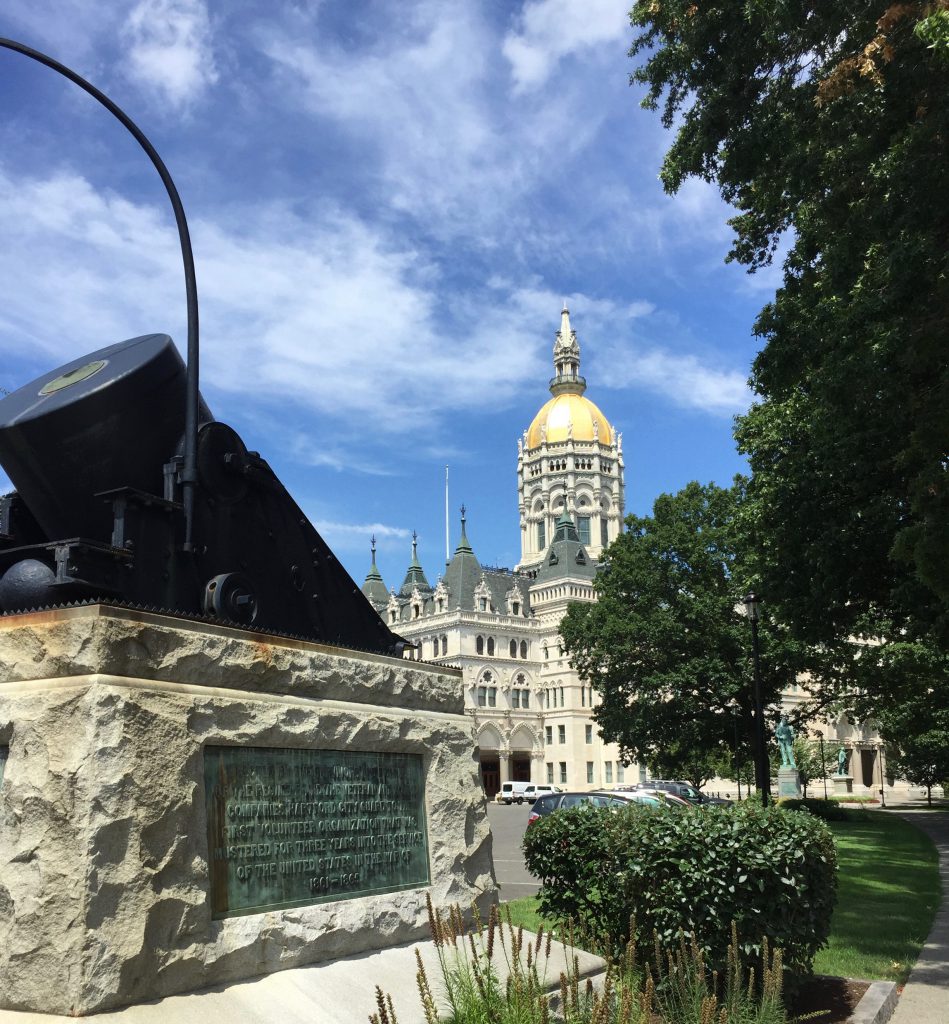 we took a pic when we got close enough, but i learned from past mistakes to take the time to make sure i knew where the front of the building was.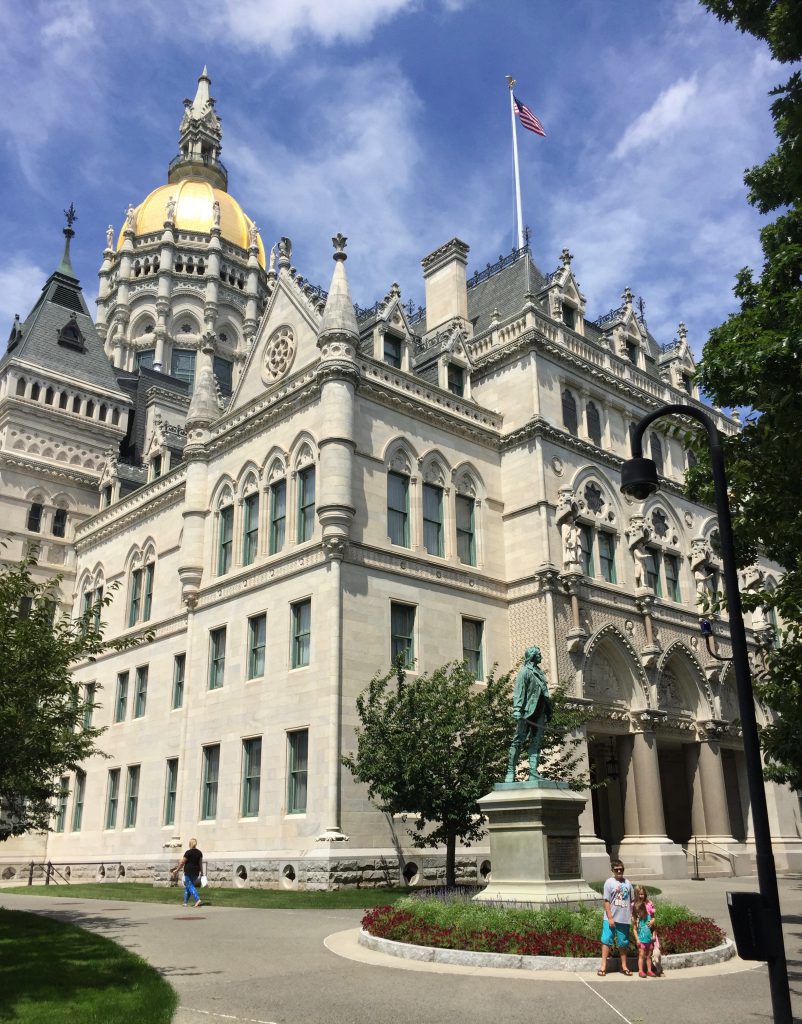 while walking around, i could see why folks say this is one of the best capitol buildings around. the details were insane.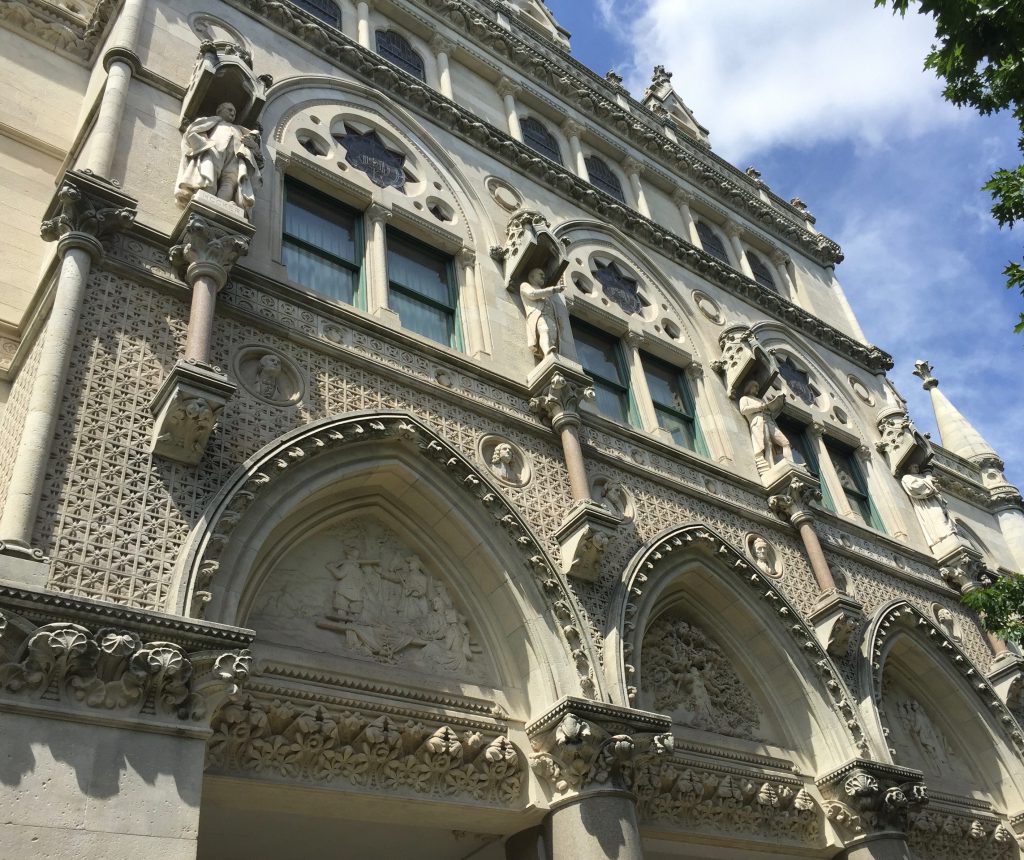 once we established which side was the front, i began snapping away.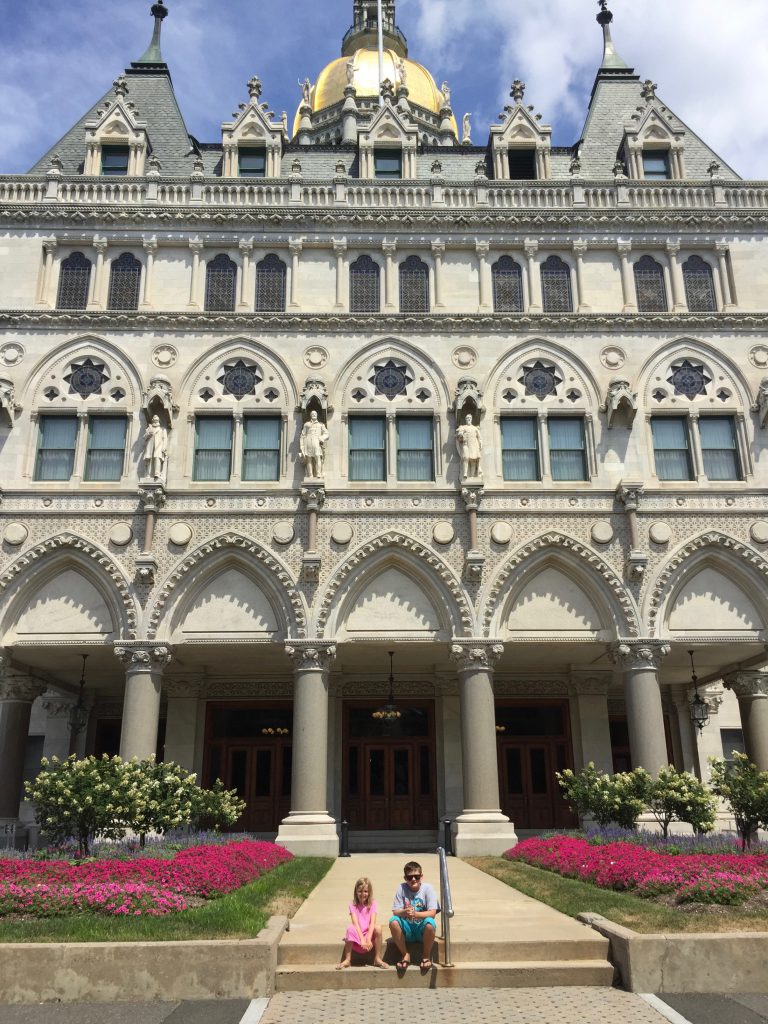 hazel was not interested in participating, but the older two humored me.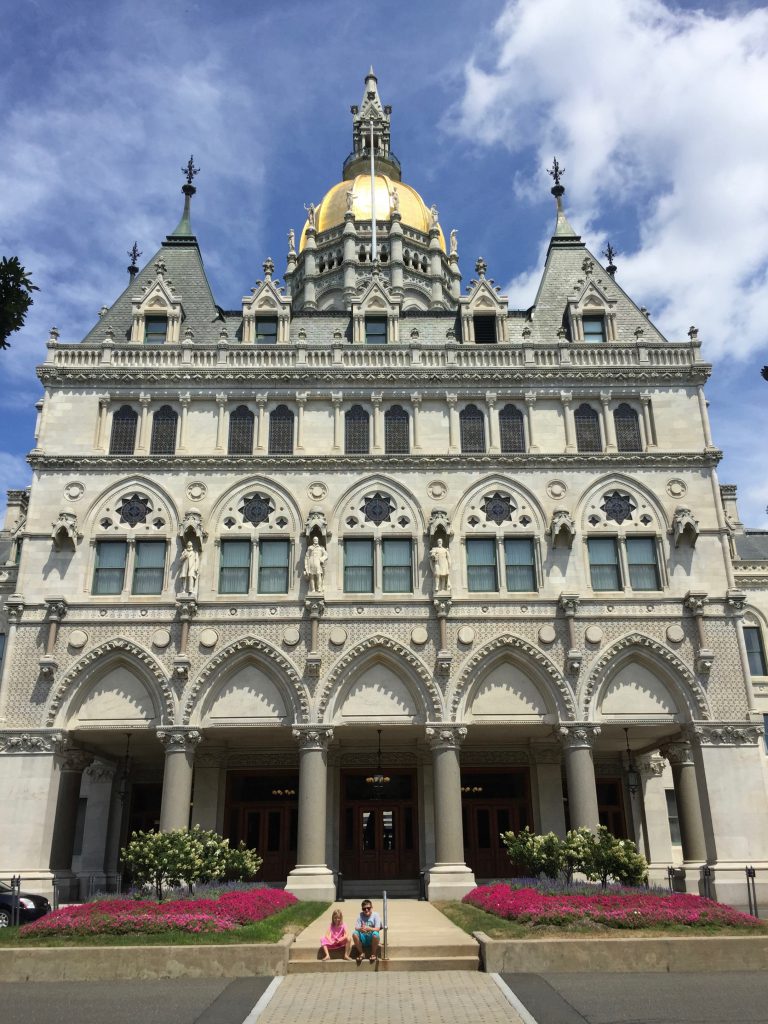 capitol selfie.

more pics. please note hazel in the background watching a squirrel.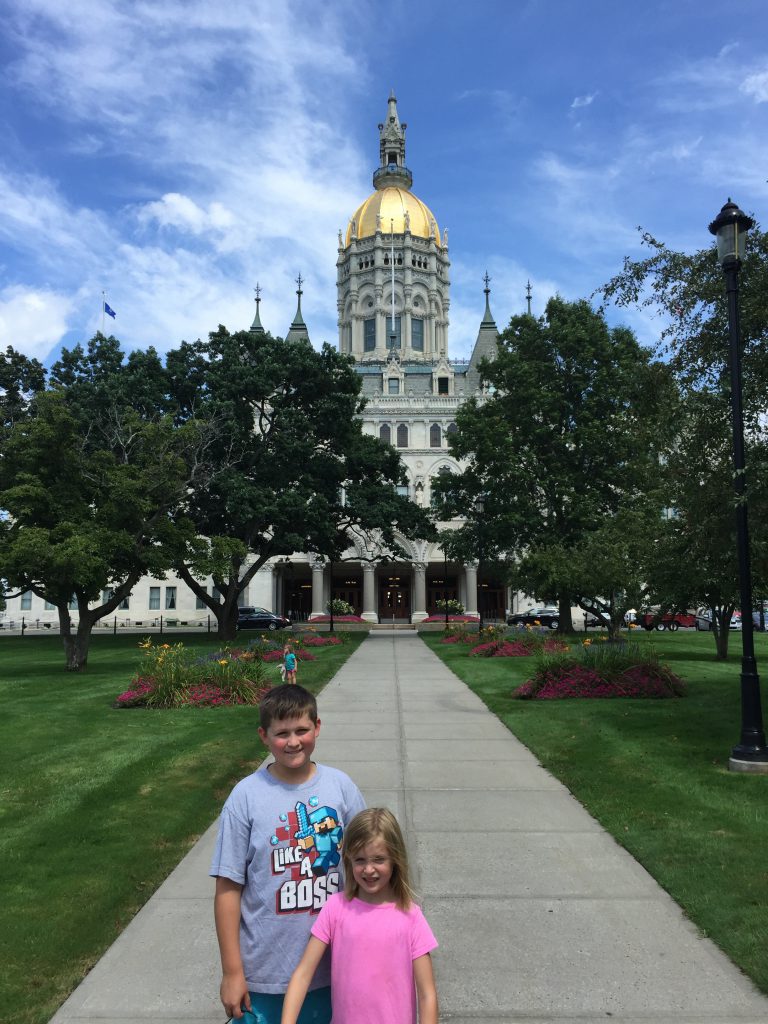 when we threatened to leave without her, hazel finally joined us.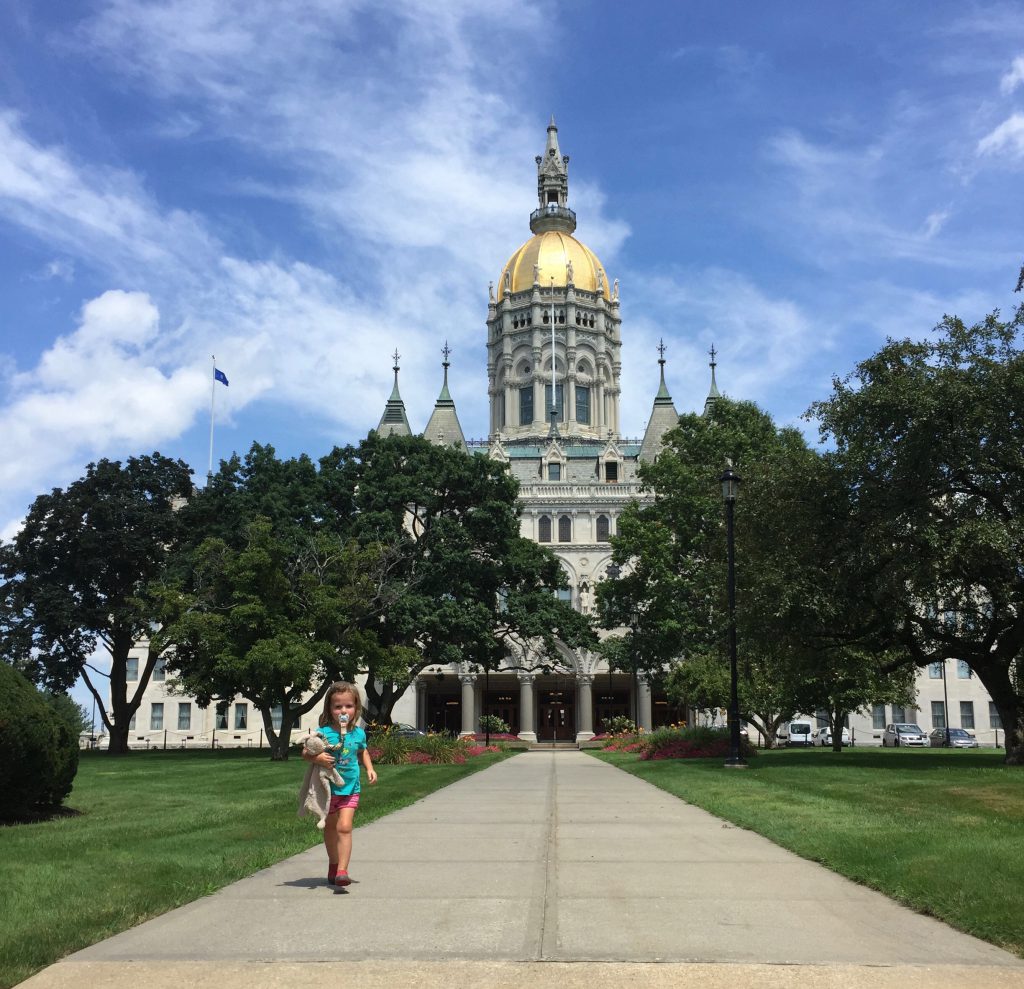 but was still unwilling to join in the group pics.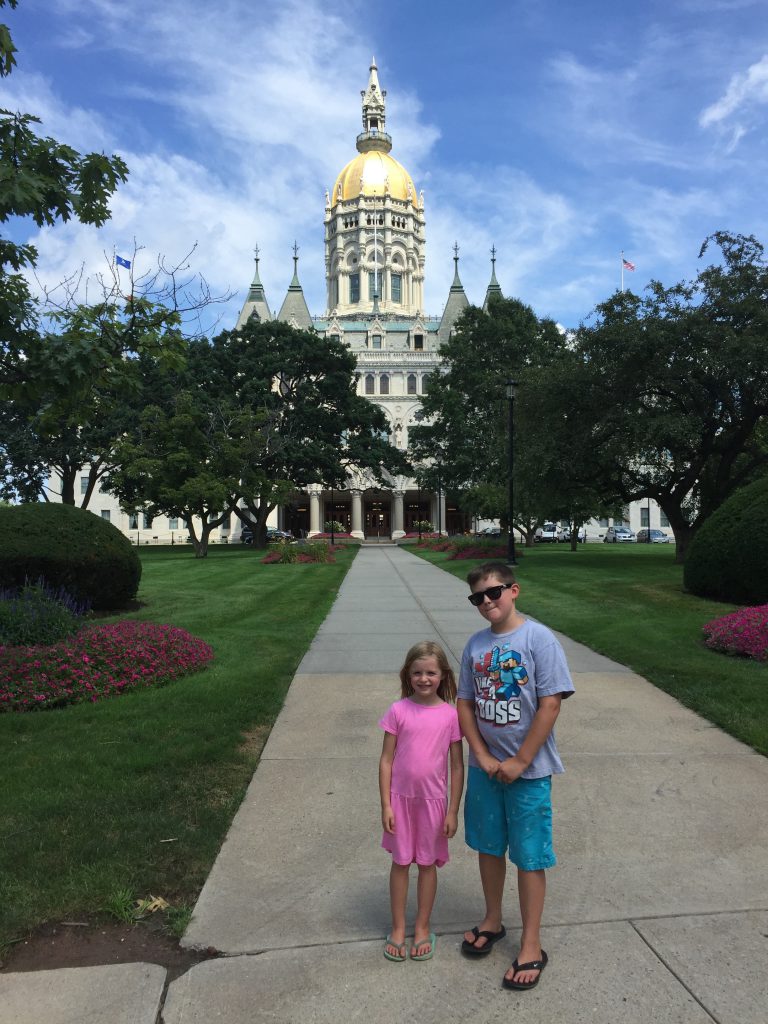 we crossed the street, because i had high hopes of snapping a pic of a monument of some random patriot on a horse. but first, the capitol from across the street.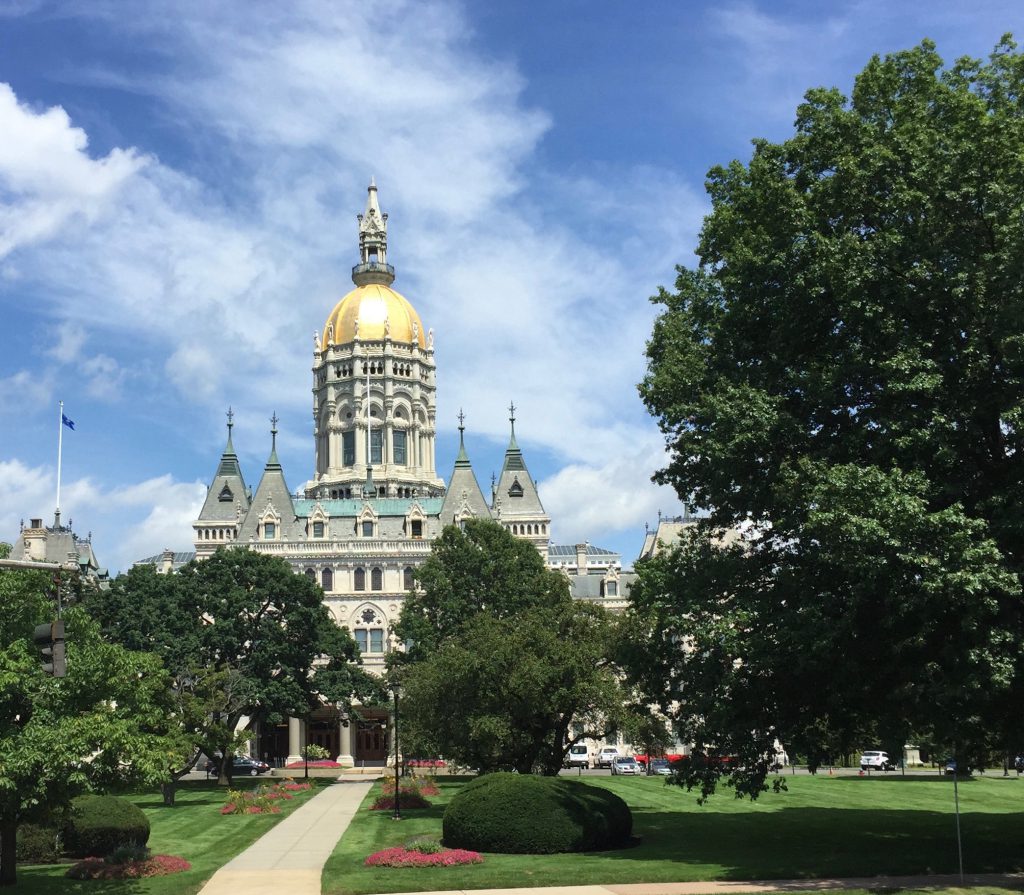 we ended up sprinting past the monument, because of traffic, so this was the best pic i could get, standing safely on the other end of a crosswalk.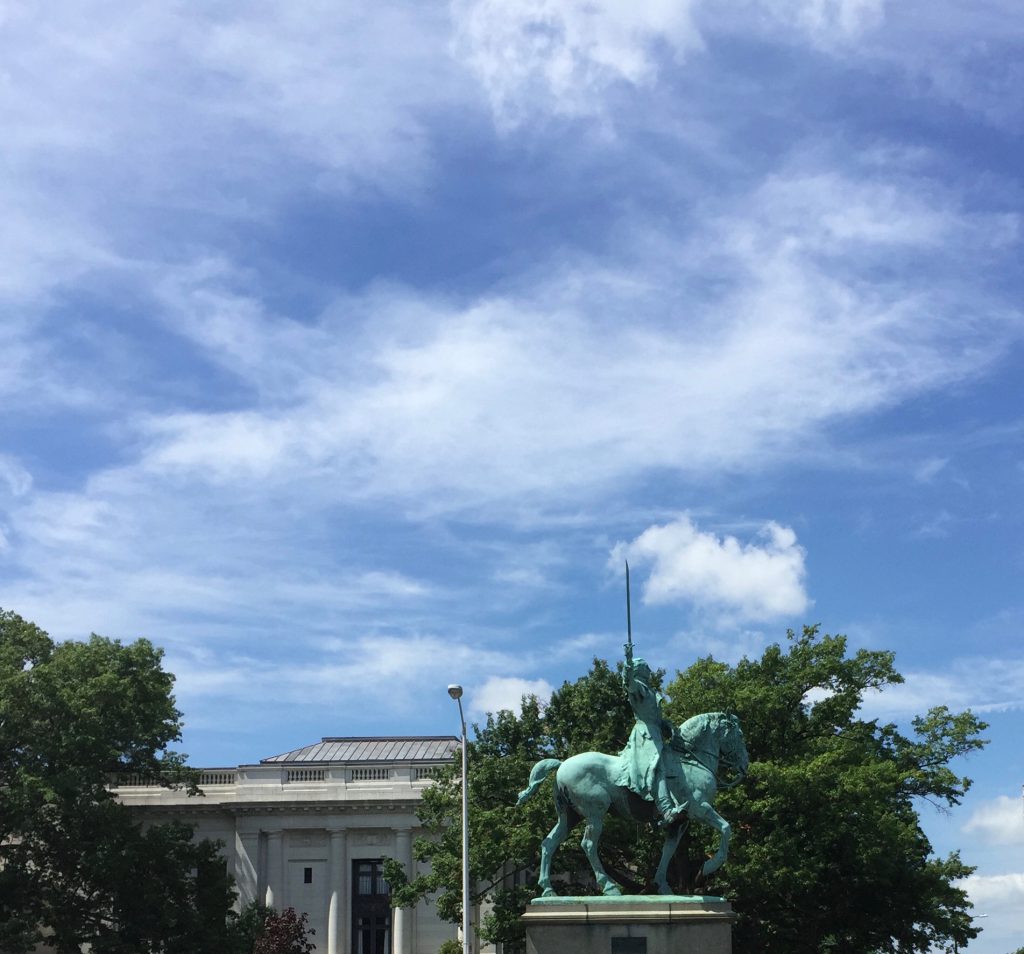 then things got crazy. i got on the highway going the wrong way. (this happens often in our travels). but, no worries, i would just get off and turn around. except gridlock. i couldn't get over to the exits and then i realized there was NO oncoming traffic. none. after we drove for a bit, we saw some police cars and then a burnt up van under a bridge. we finally were able to get off the highway and navigate our way around some backroads down and around hartford, with a side trip to target, of course. anyhow, here's the map from my phone when we were trying to find our way home. i accidentally headed west on 84. and needed to go east. you know. on that big dark red dotted road.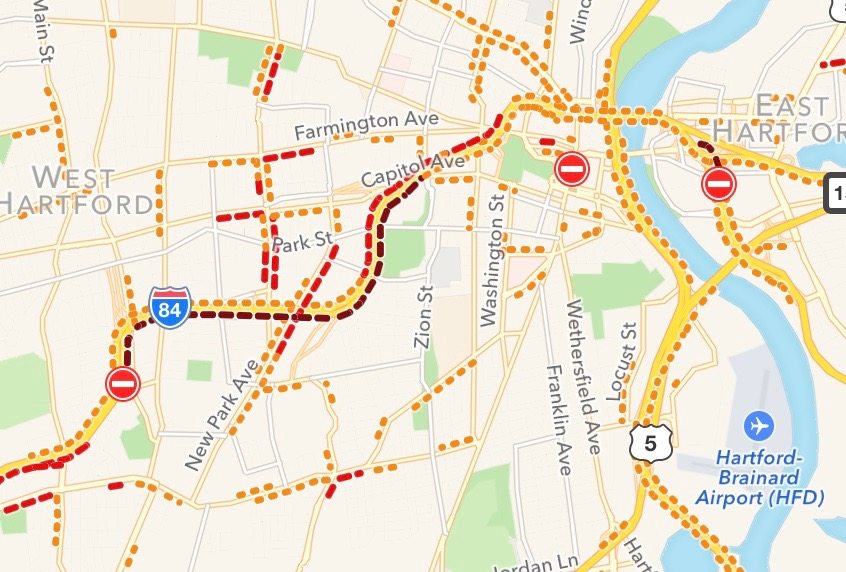 on our way home, i managed to snap this shot of the hartford skyline in the distance.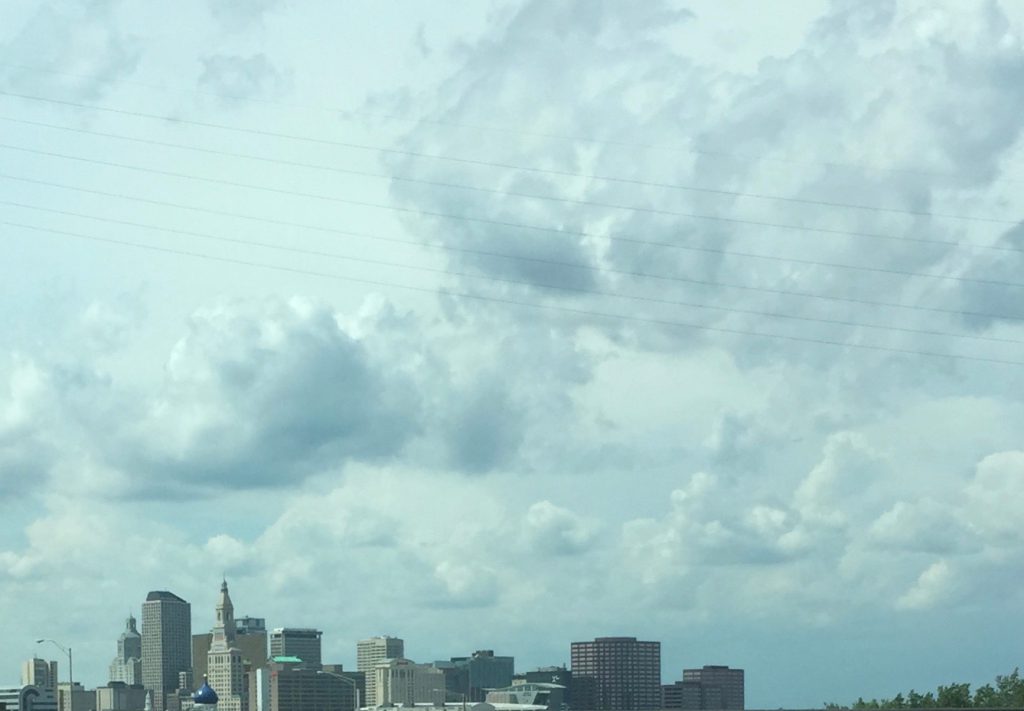 i'm glad we went, because that night we found out that there was a cancelation at our next location, so we were able to head there a week early, and this was our last day to be this close to hartford. so, another capitol in the books.