during my preliminary research into things to do near this campground, the edaville usa railroad popped up. i added it as a favorite and moved on. later, as derek did his own research, he dug a little further and discovered that inside the park, there is a thomas land, with all thomas the train themed rides and attractions. well, we knew at once that we would have to take our little thomas loving crazelnut to spend a day there. so, even though we were exhausted after our two days in boston, on sunday, we woke bright and early and whisked the lidkids off to thomas land.
the rest of the park looks pretty run down and sketchy. we walked through quickly and hazel spotted a big thomas the tank engine who was ready to take a trip around the park, so we hopped on.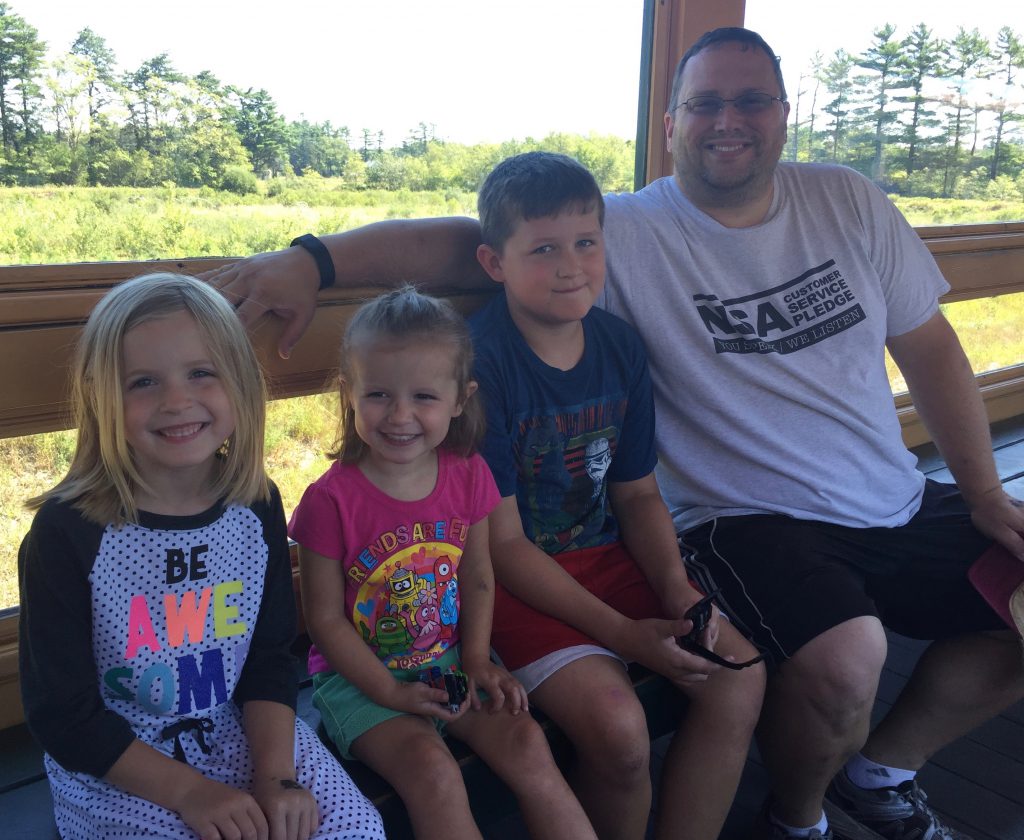 hazel was so excited. anna, not as much.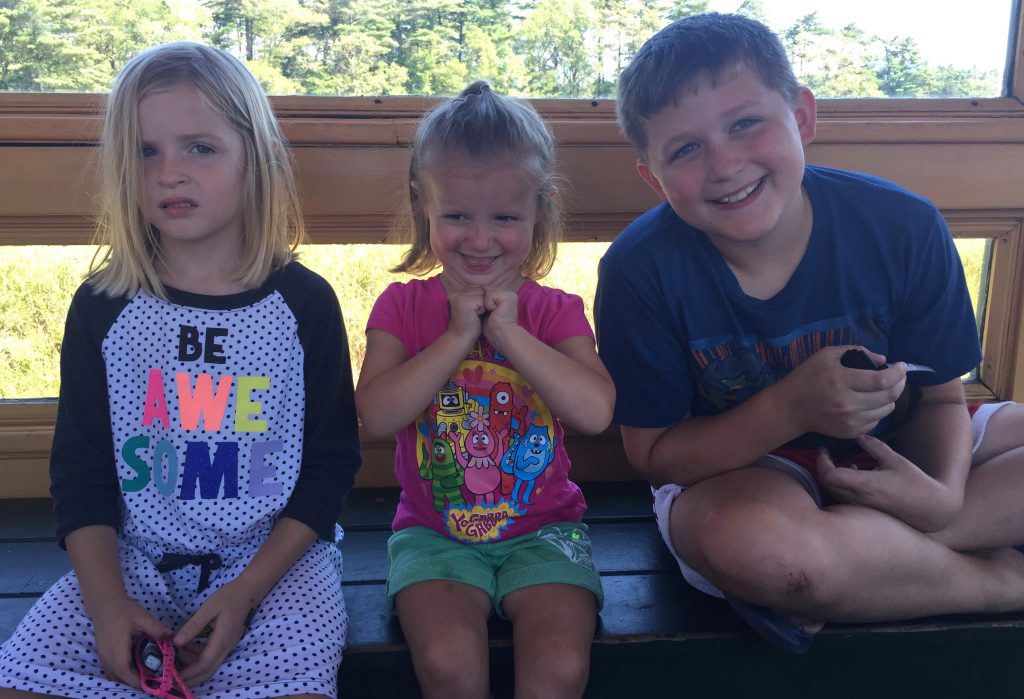 this face.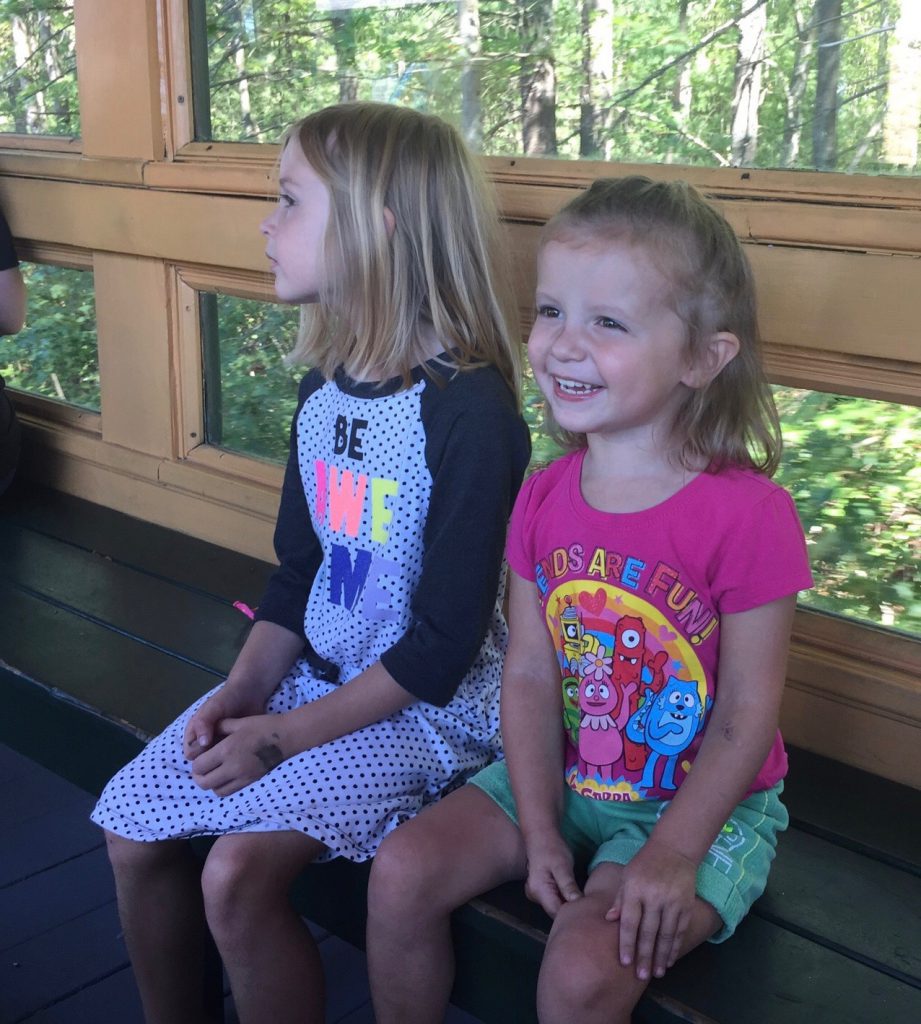 after our ride around the park, we were off to the official land of thomas.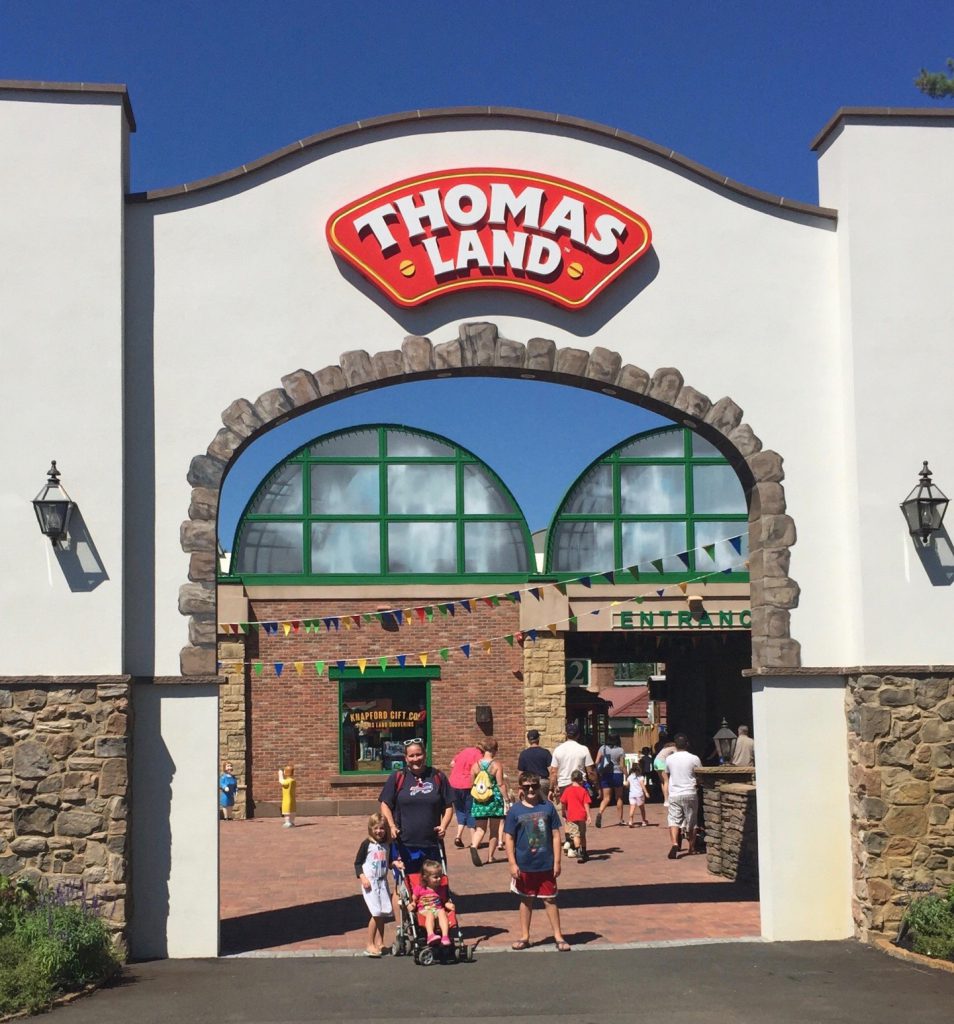 i won't bore you with tales of the rides. here's a bunch of briefly captioned photos.
spinning toby.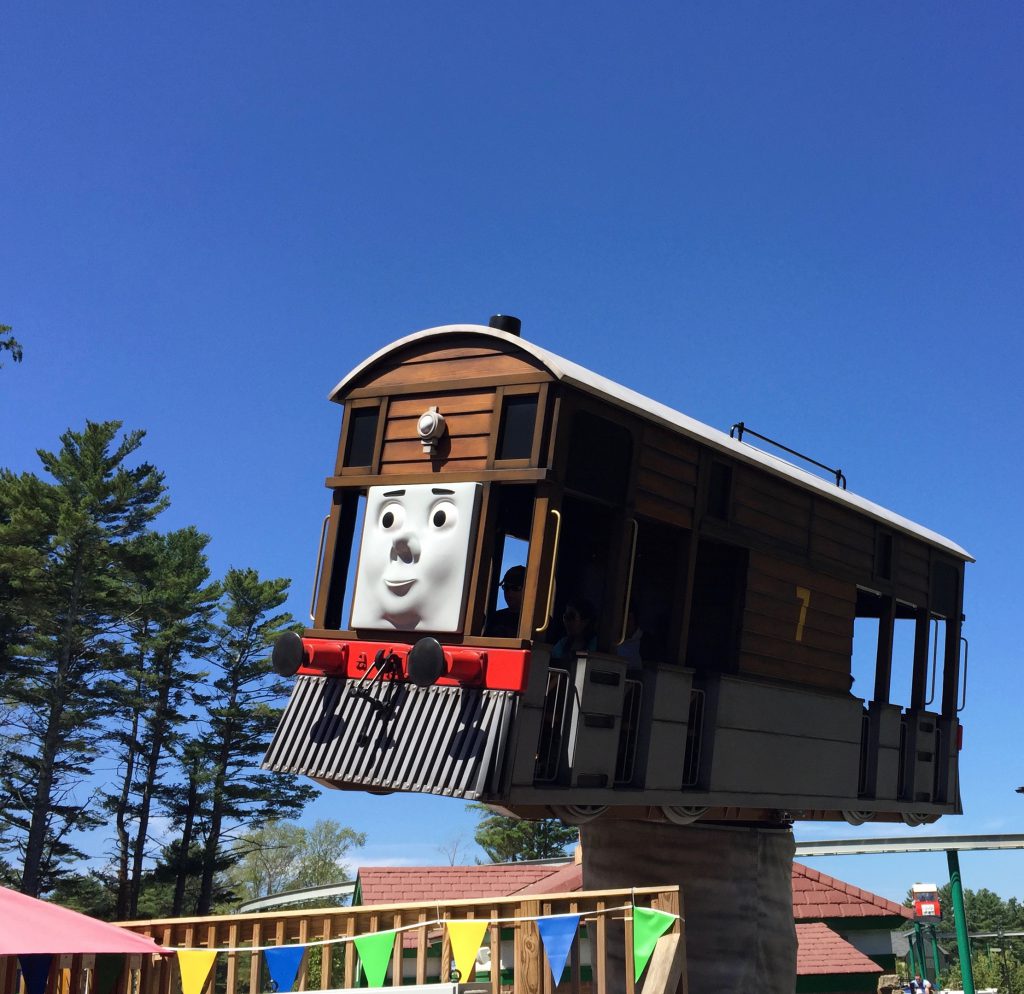 the girls and i, spinning with toby.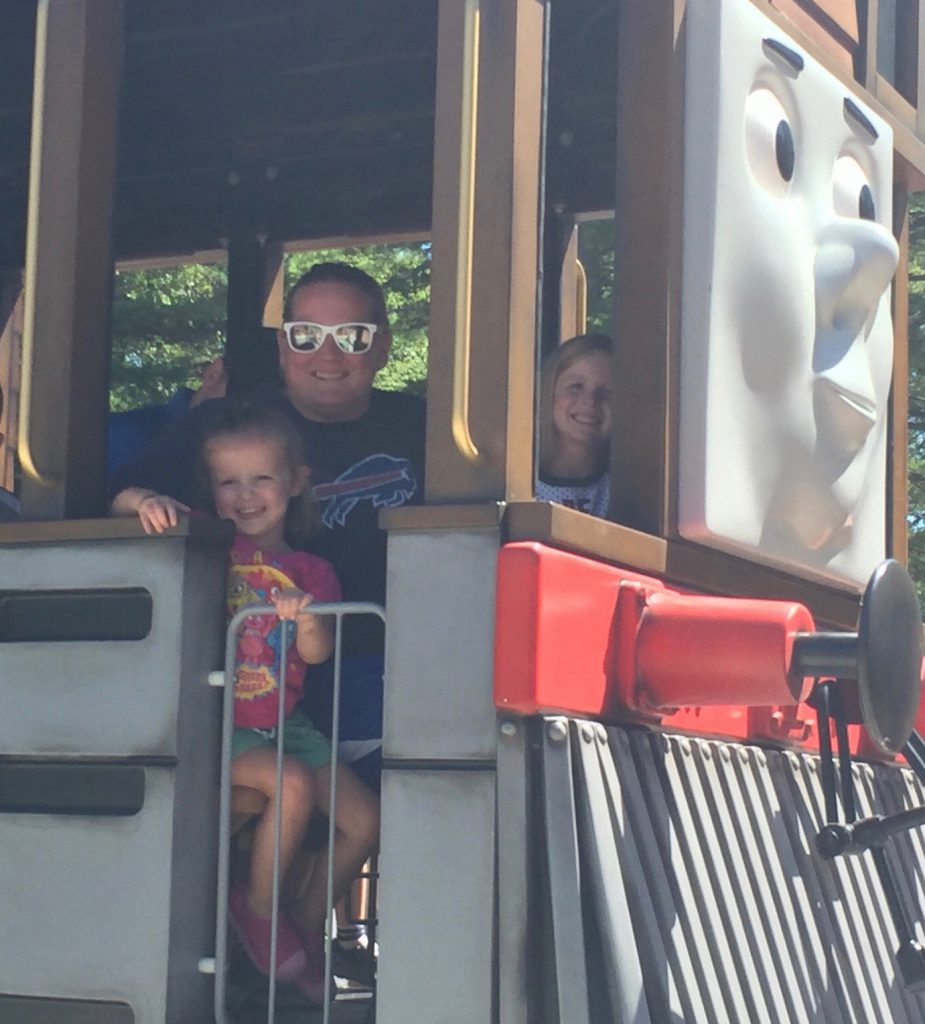 more toby. with happy onlookers.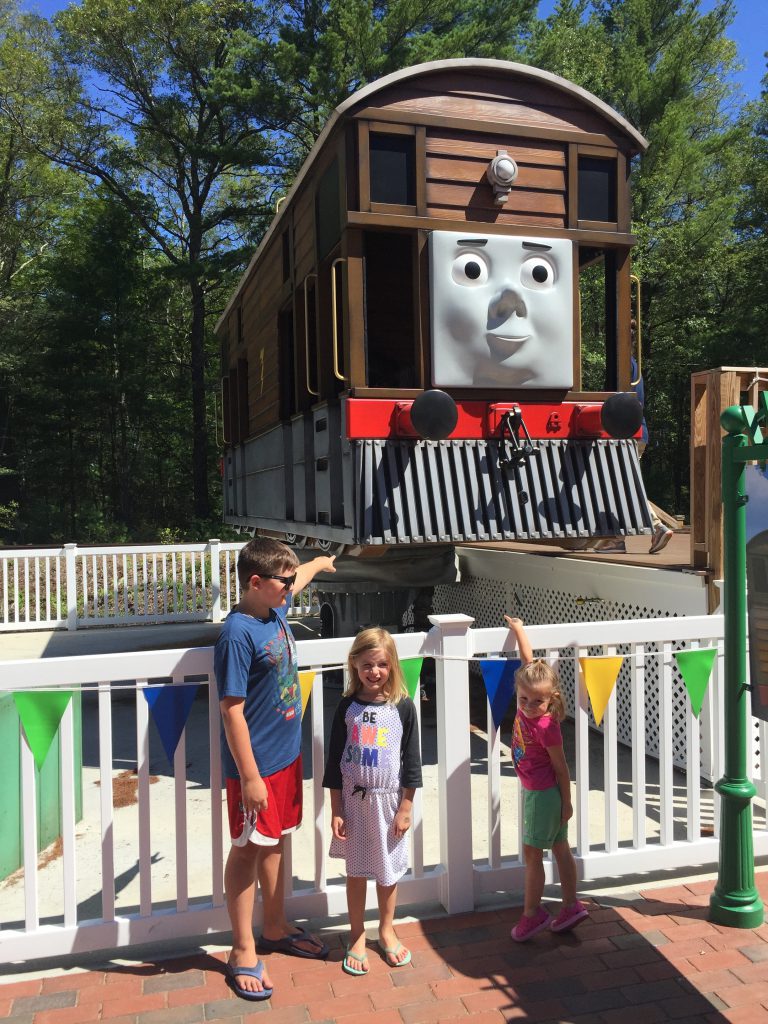 rheneas spinny ride.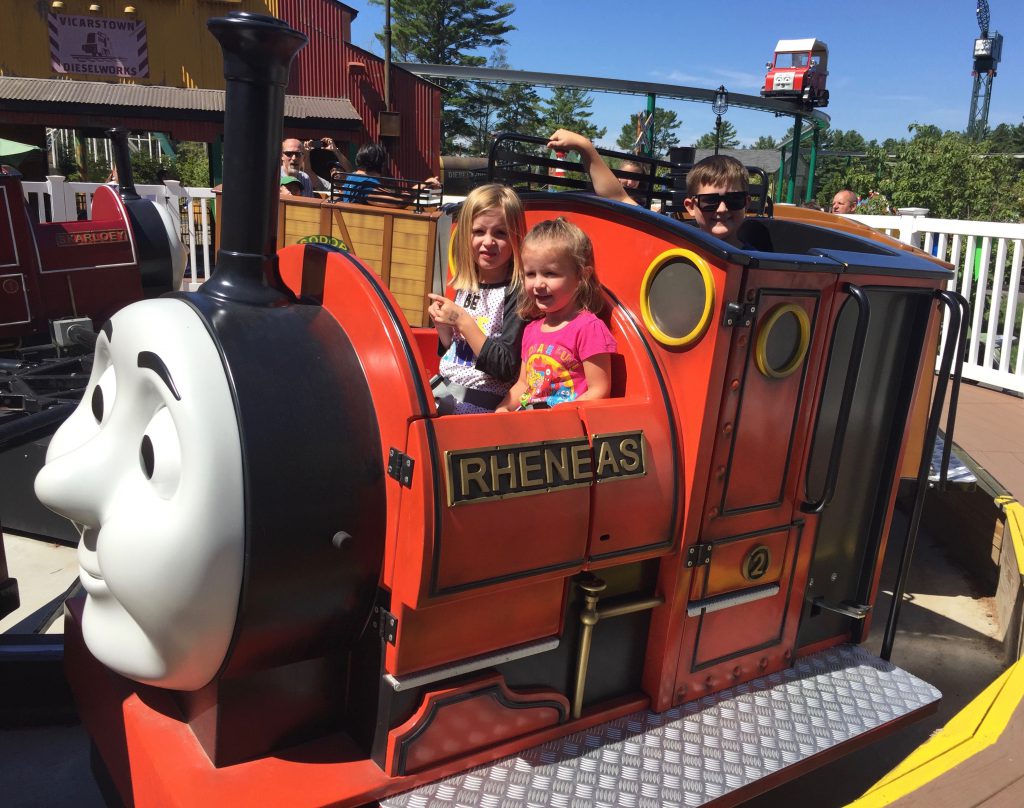 diesel train ride. we chose salty.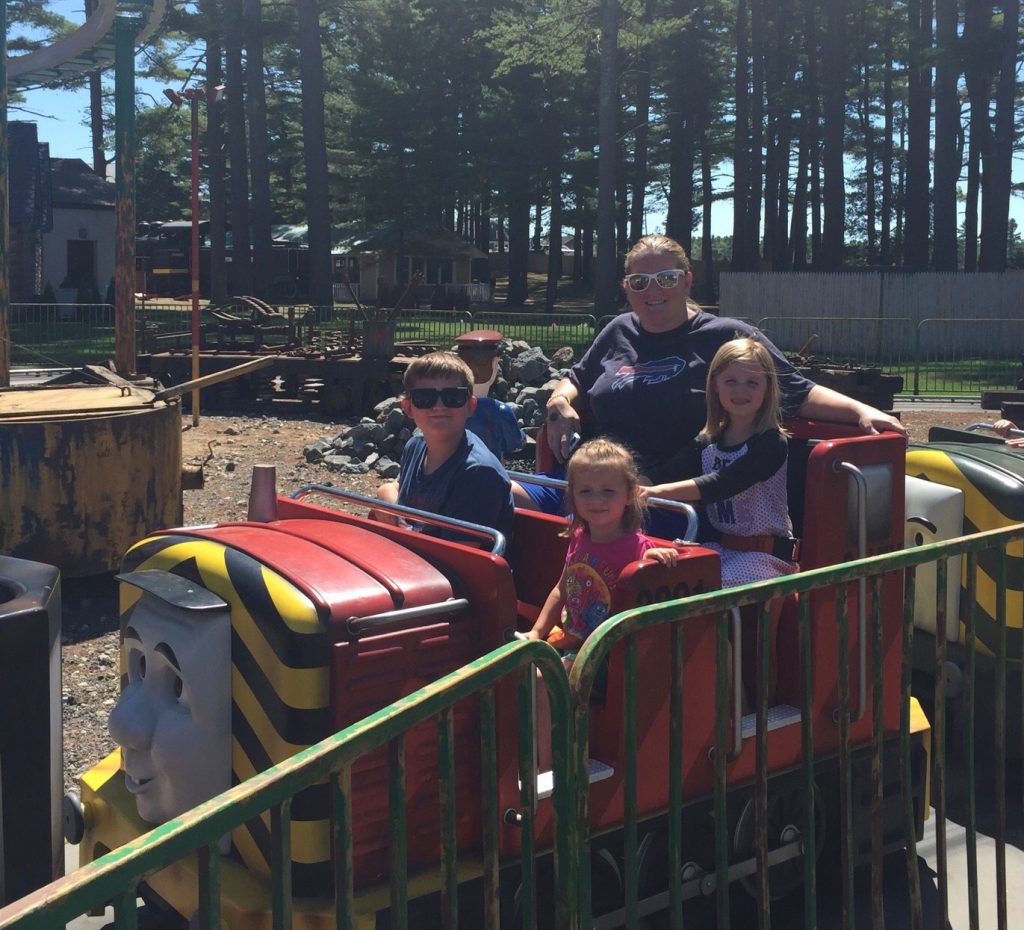 and then, she spotted tidmouth sheds. her face lit up and she took off running.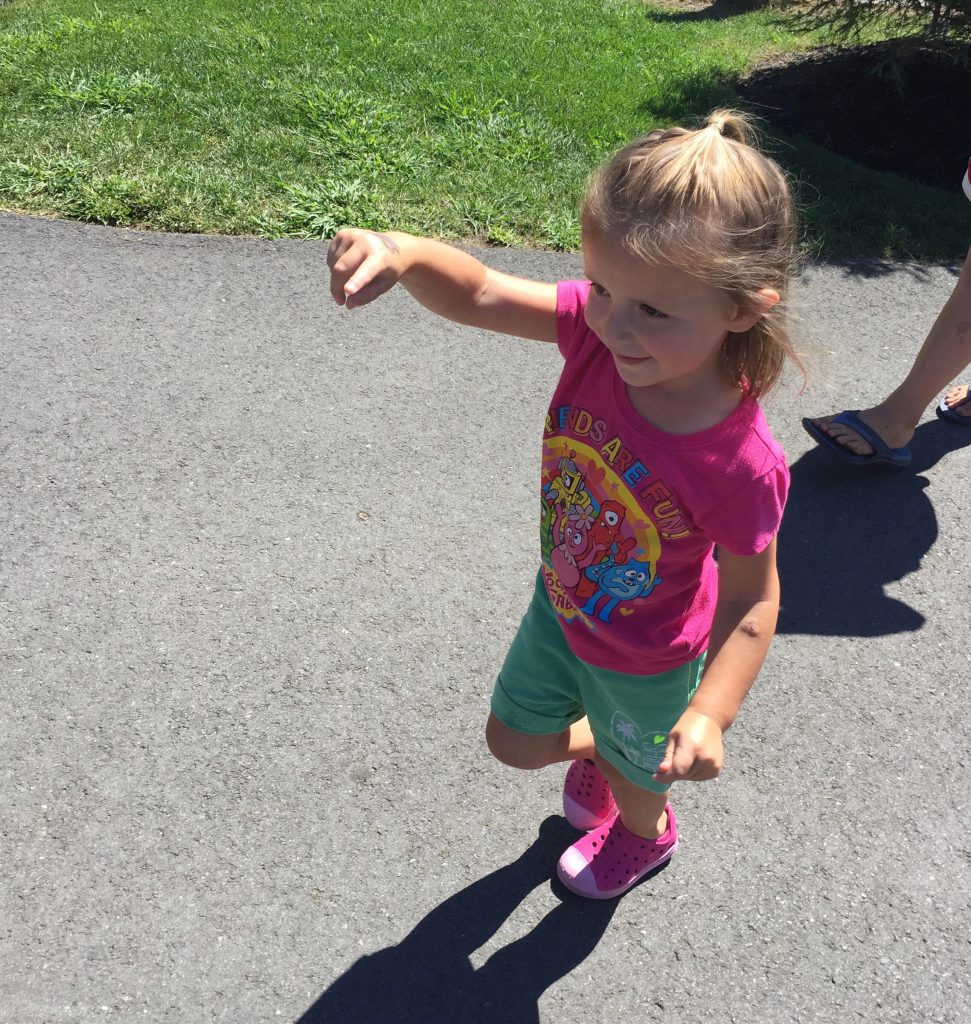 she didn't want to sit by james or gordon, because "they are angry" and percy was occupied, so we settled for not-angry emily.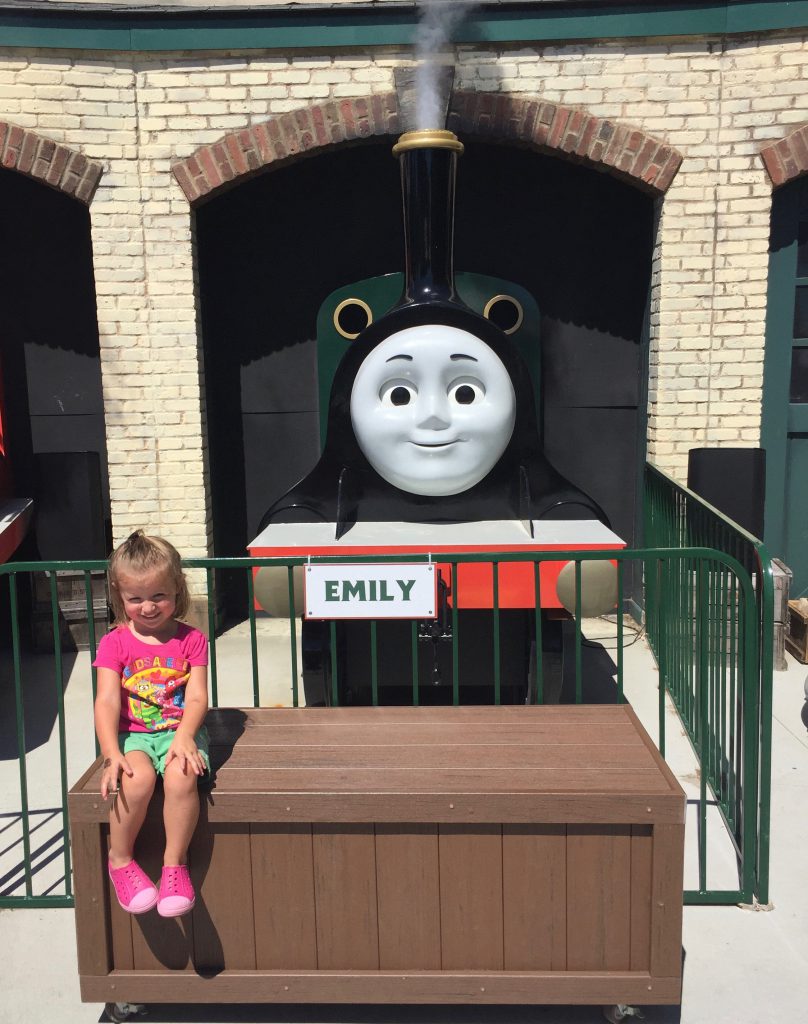 then we had our turn at percy. (he's her favorite!)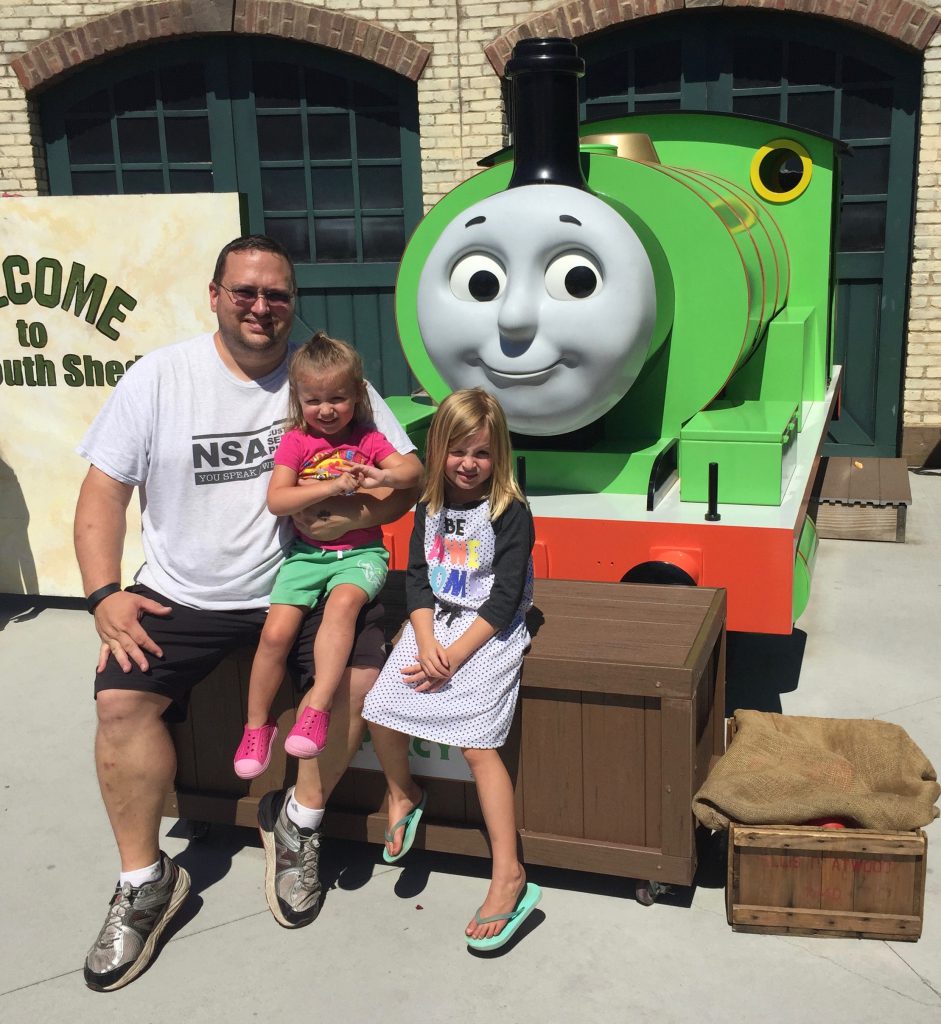 gordon, james and emily.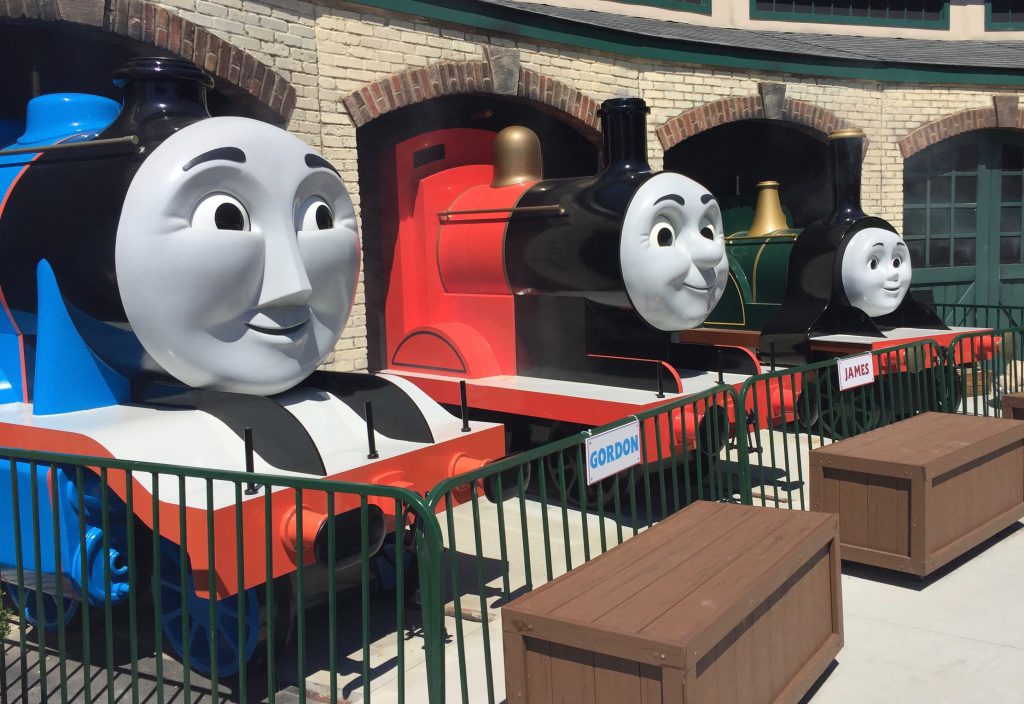 all alone with her bff.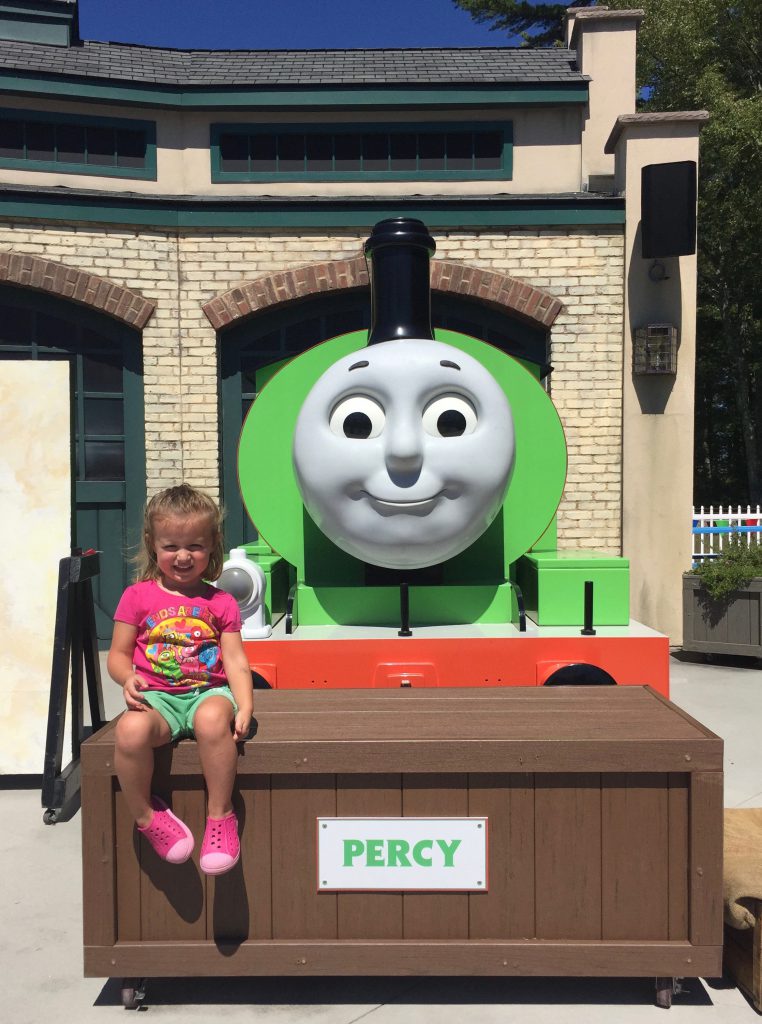 after a quick and costly lunch, there was a show, where "driver sam" and sir topham hat made the biggest cranberry pie on the island of sodor. there was dancing and audience participation. hazel was chosen to place a decoration and she performed her task without hesitation.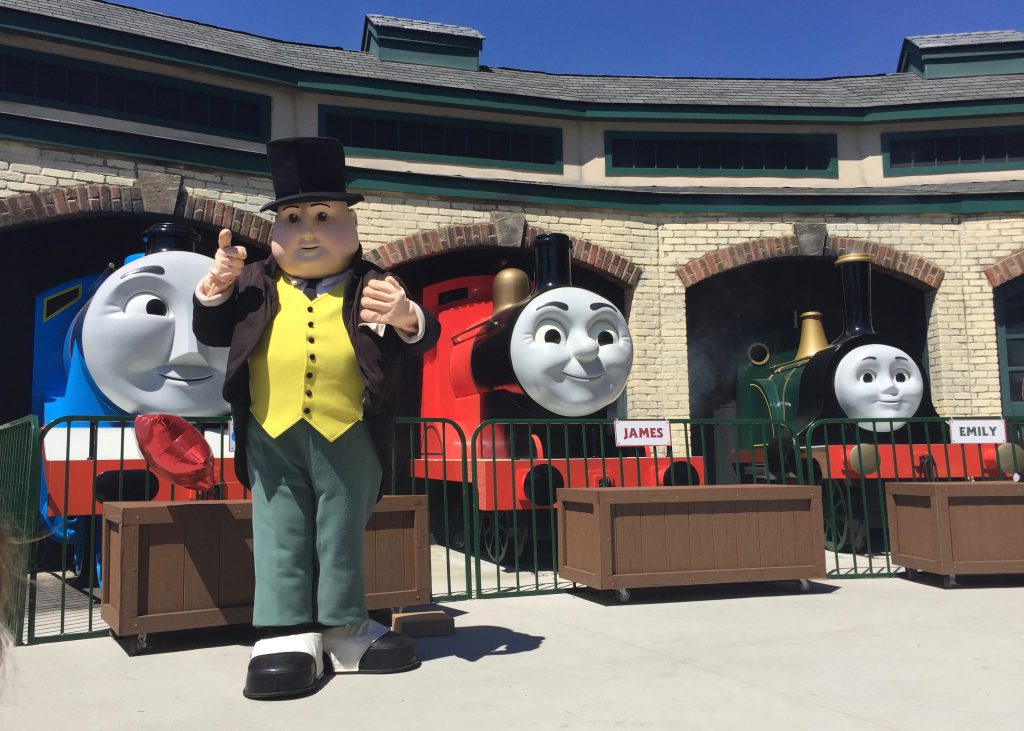 after the show, more rides, one of which passed by cranky the crane.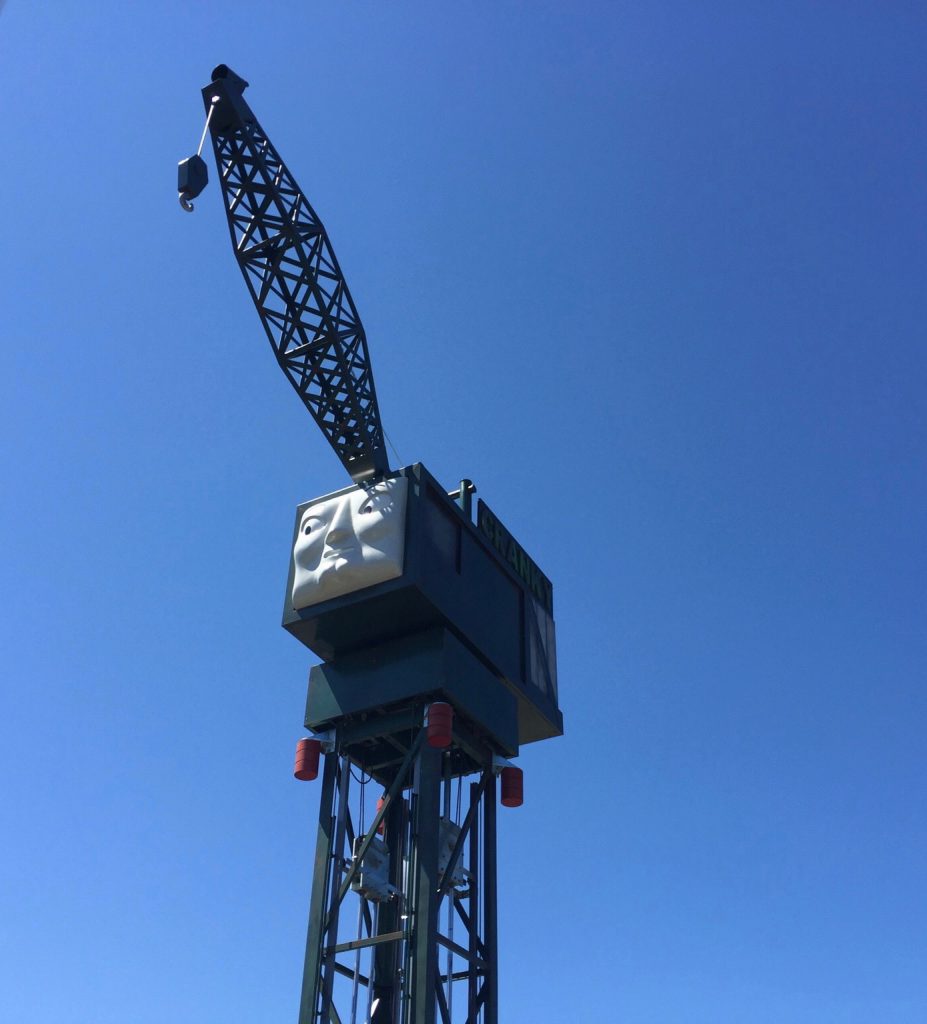 happy rider.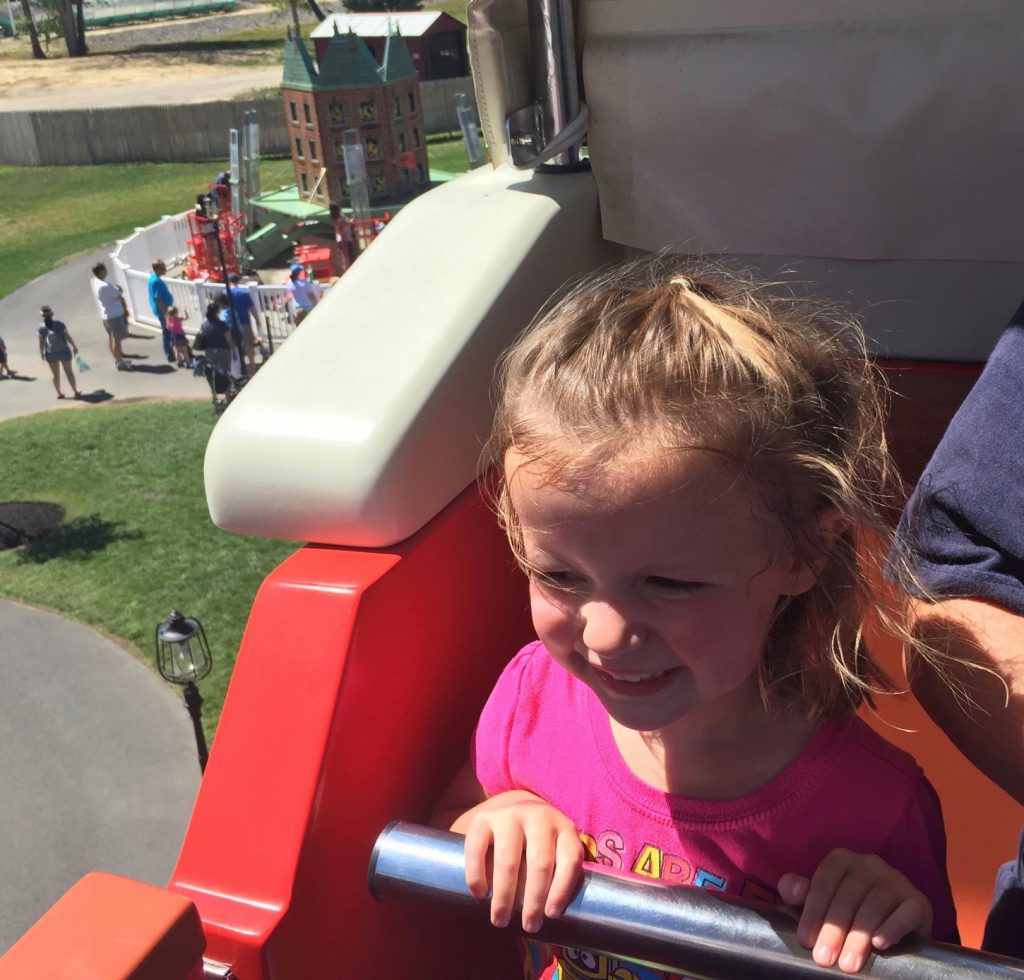 a spin on harold the helicopter.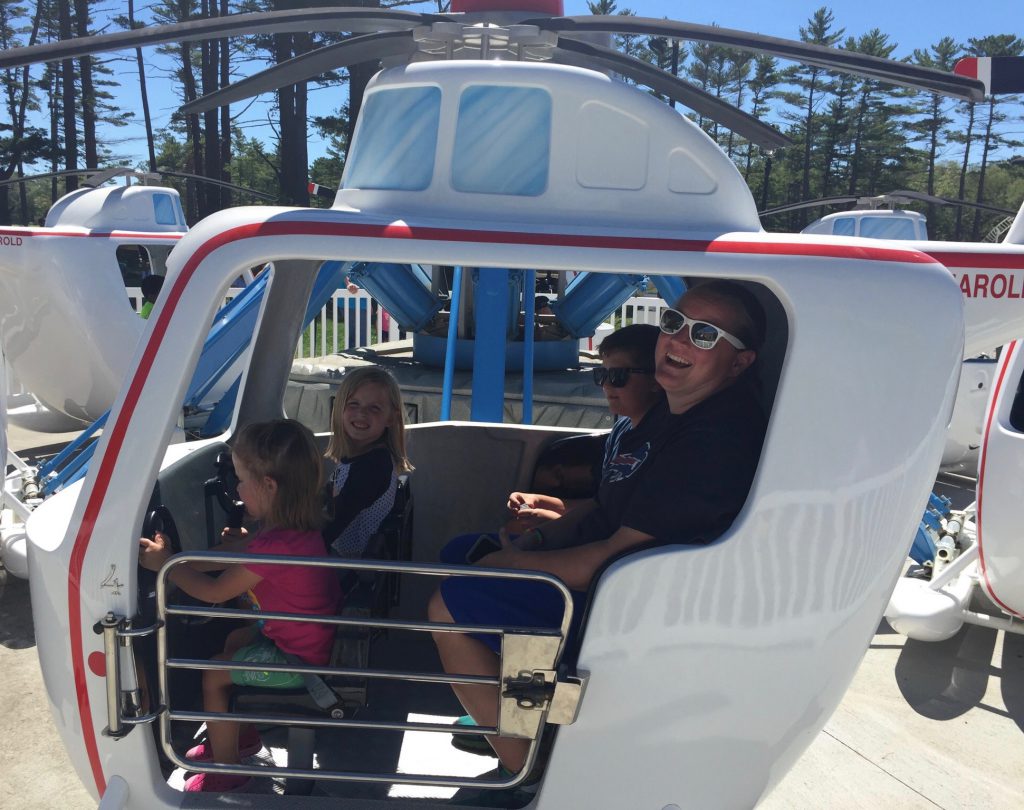 pilot.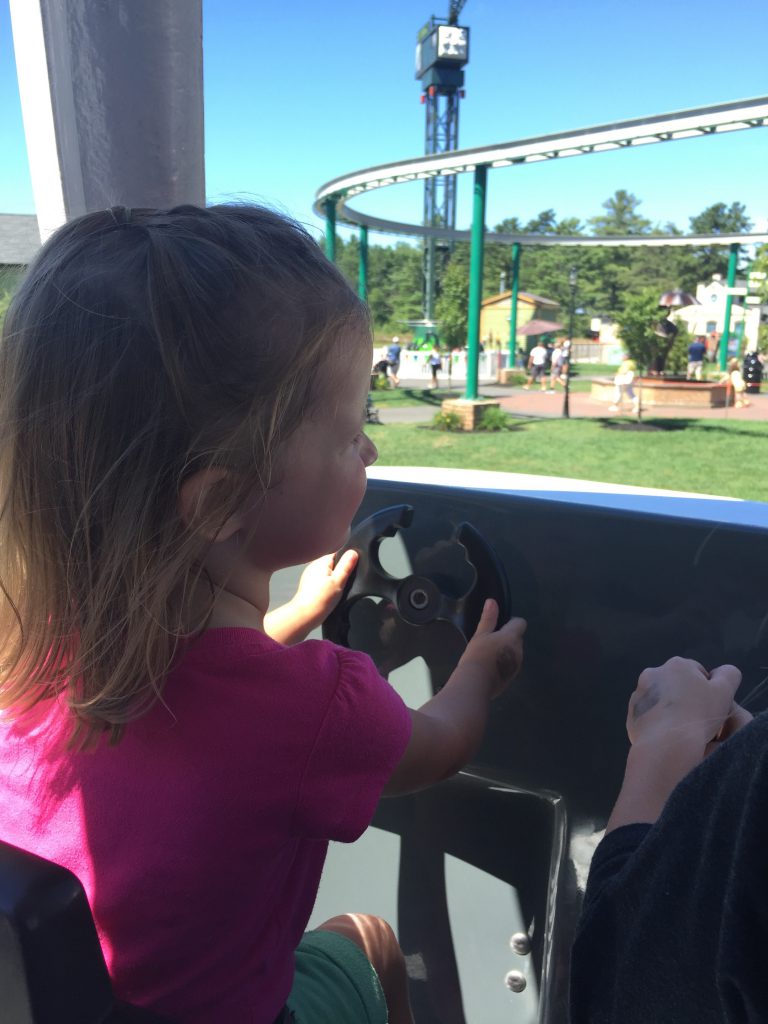 sir topham hat fountain.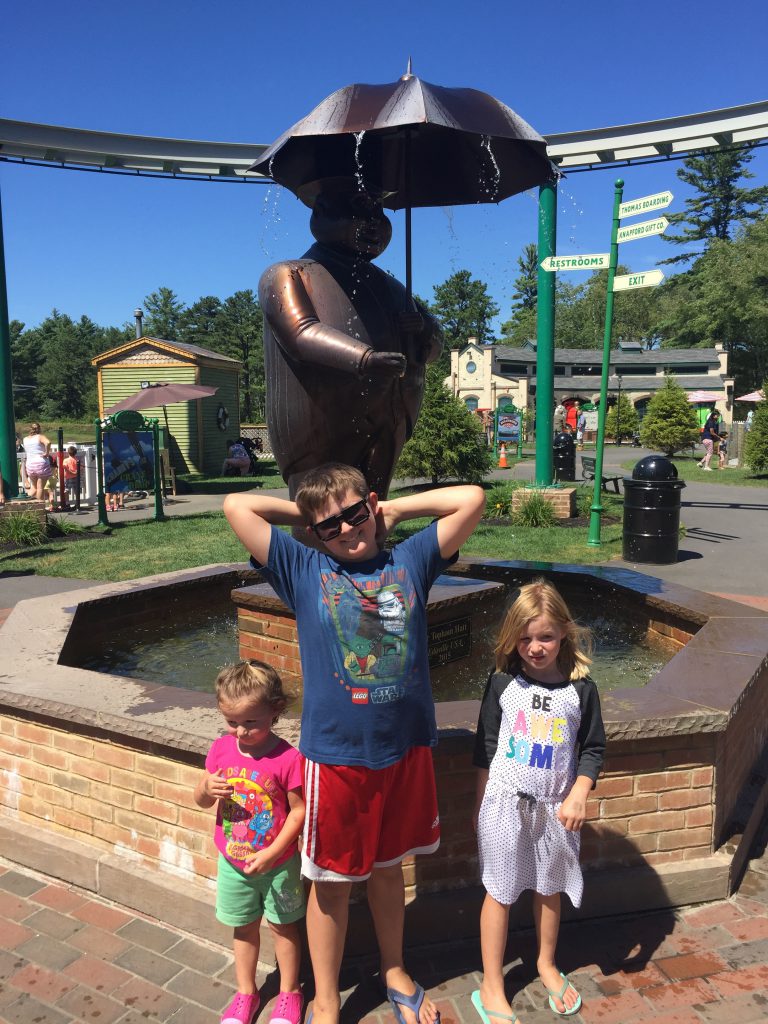 derek and isaac fought this terrible fire, while hazel navigated (and anna cried because she panicked and didn't get on the ride).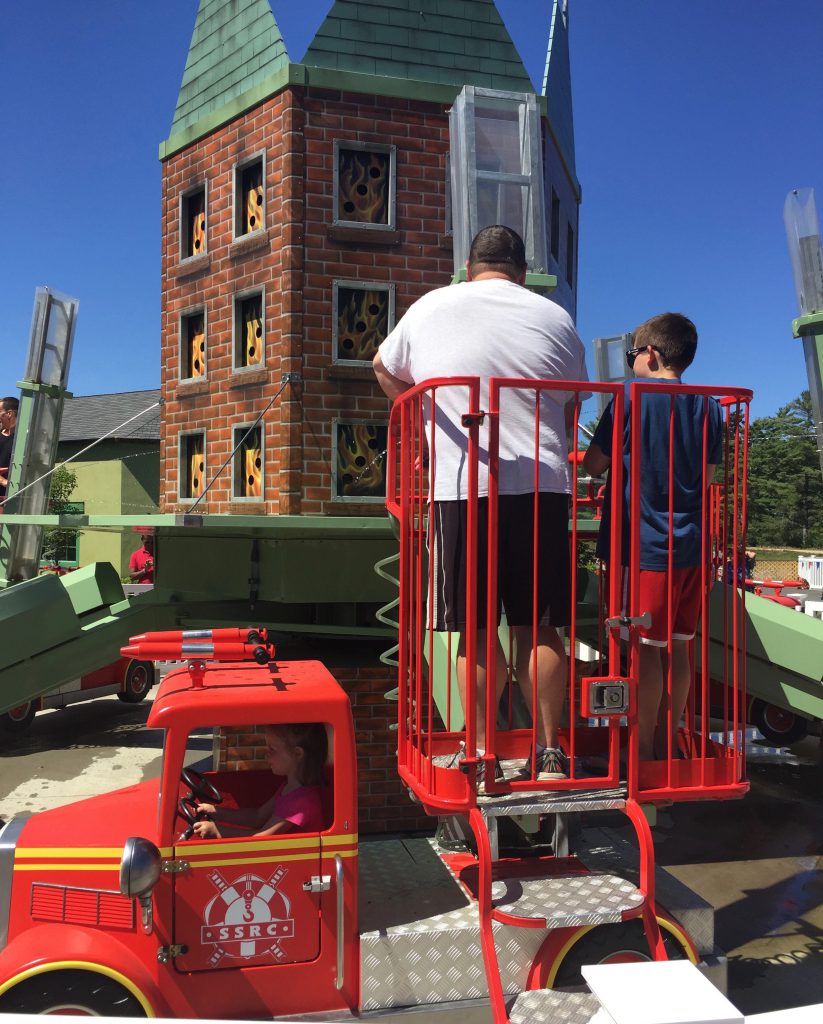 bertie the bus.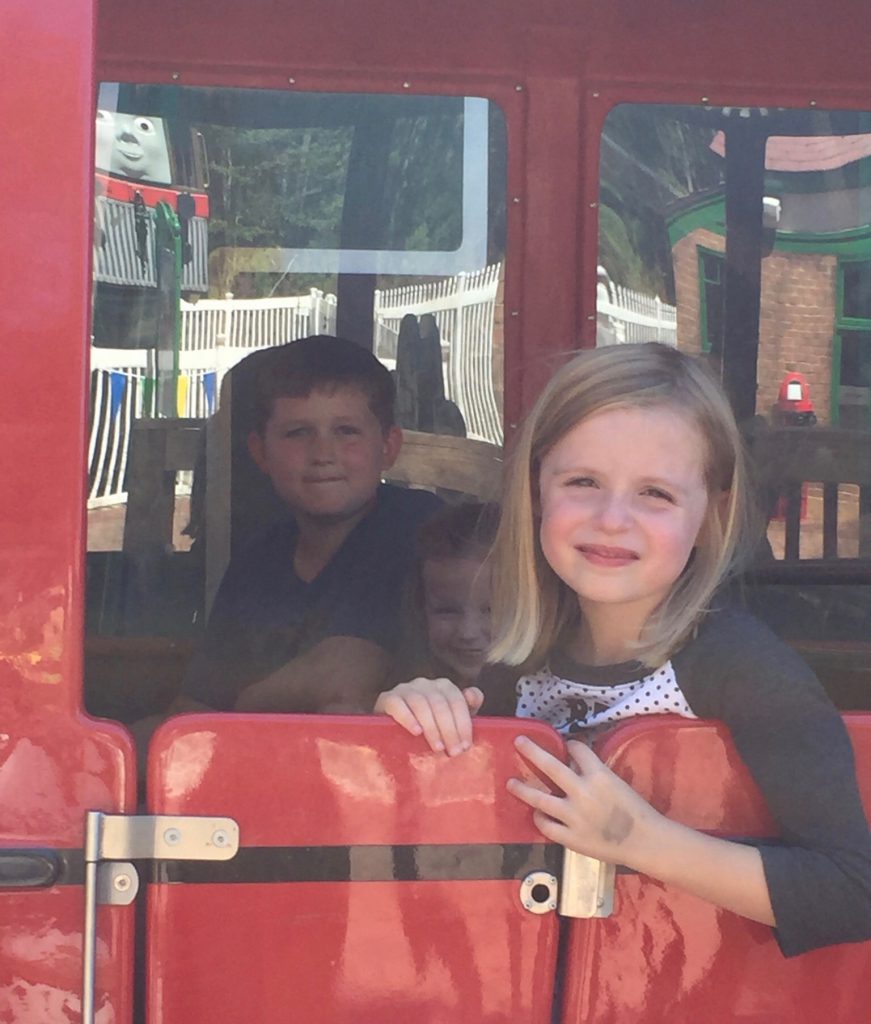 millie spinny ride.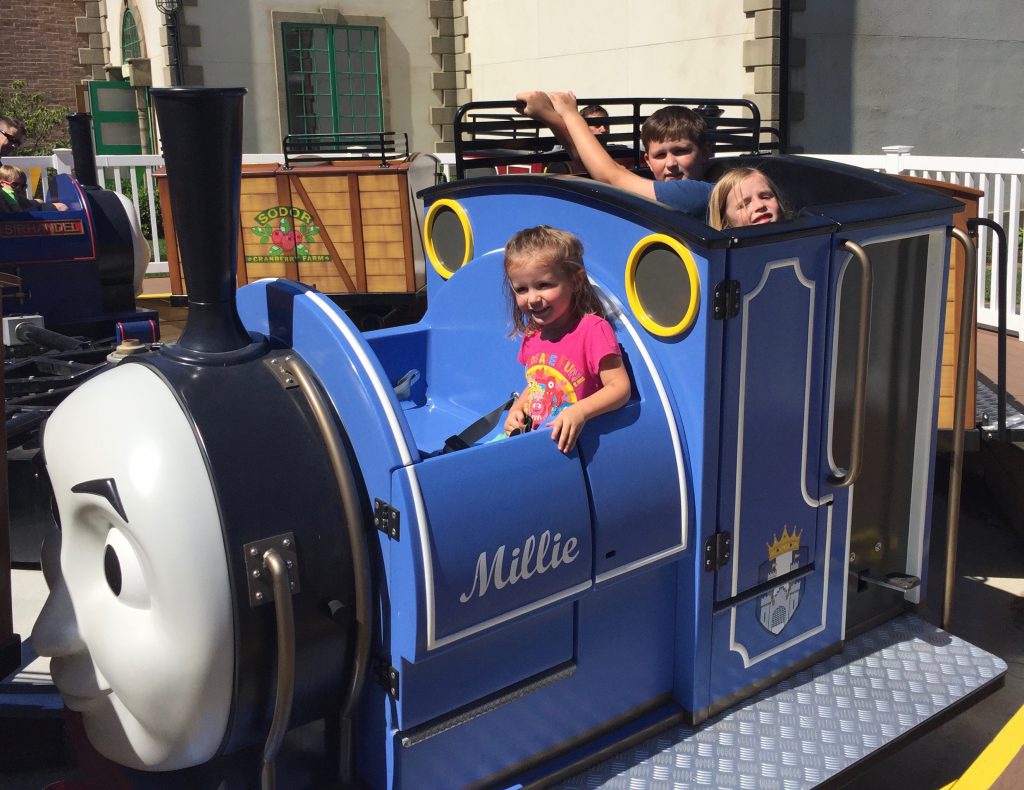 ferris wheel girls.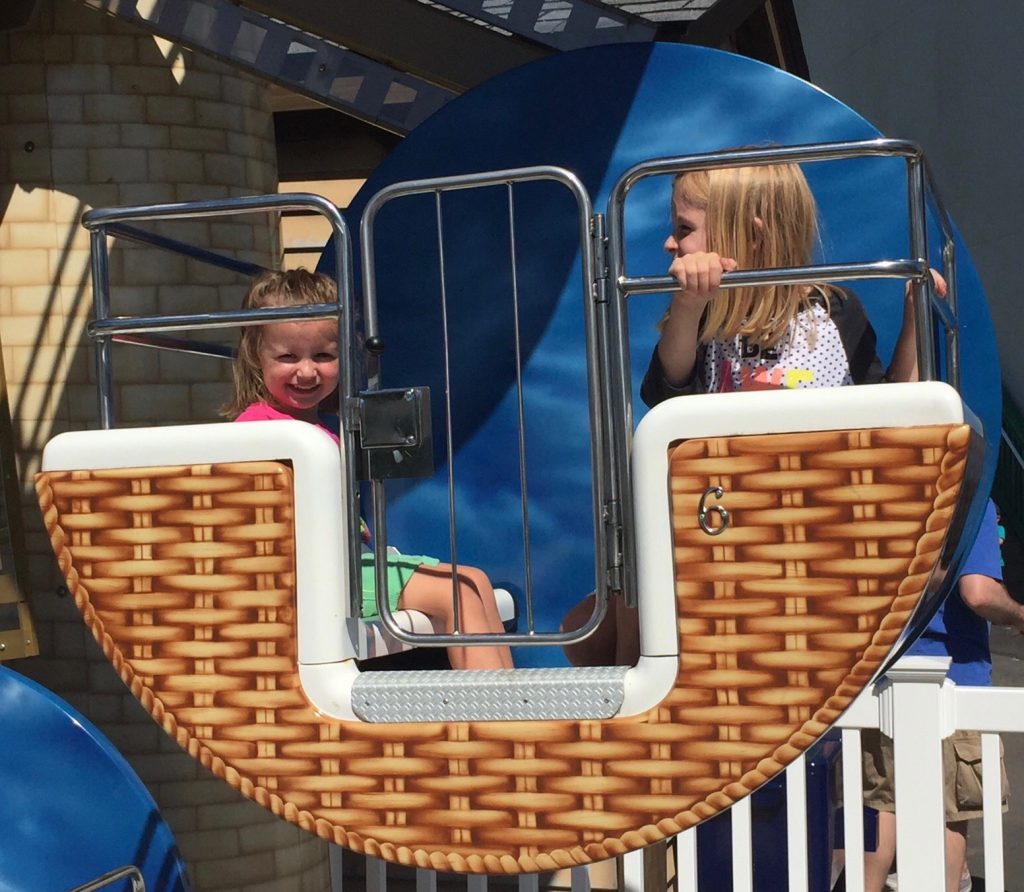 back on the diesel train ride. happy girls.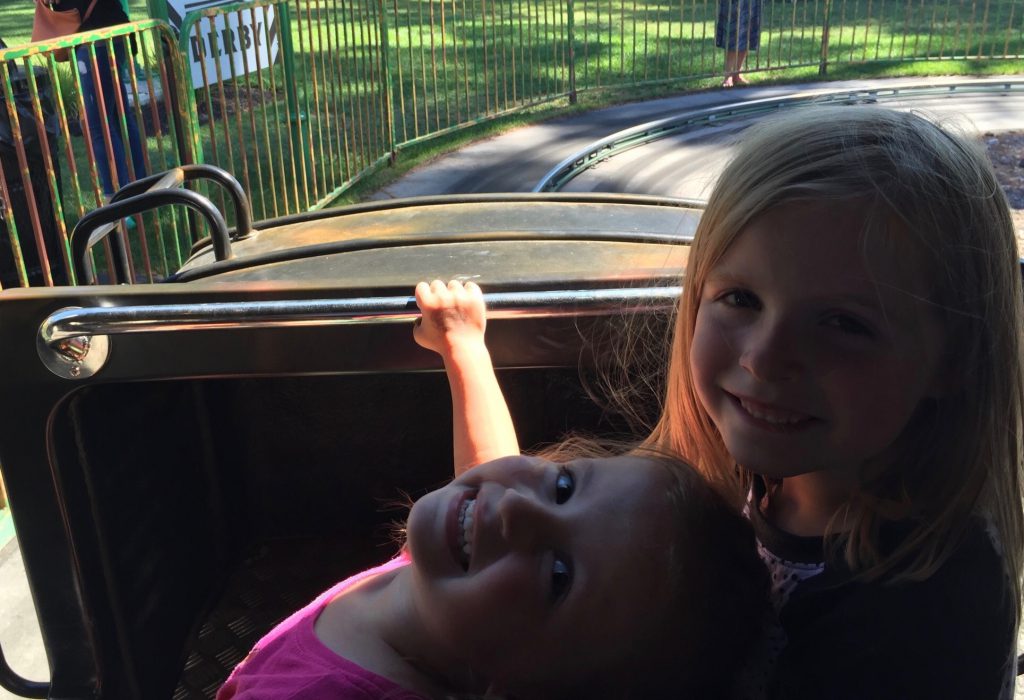 my peeps. and diesel 10.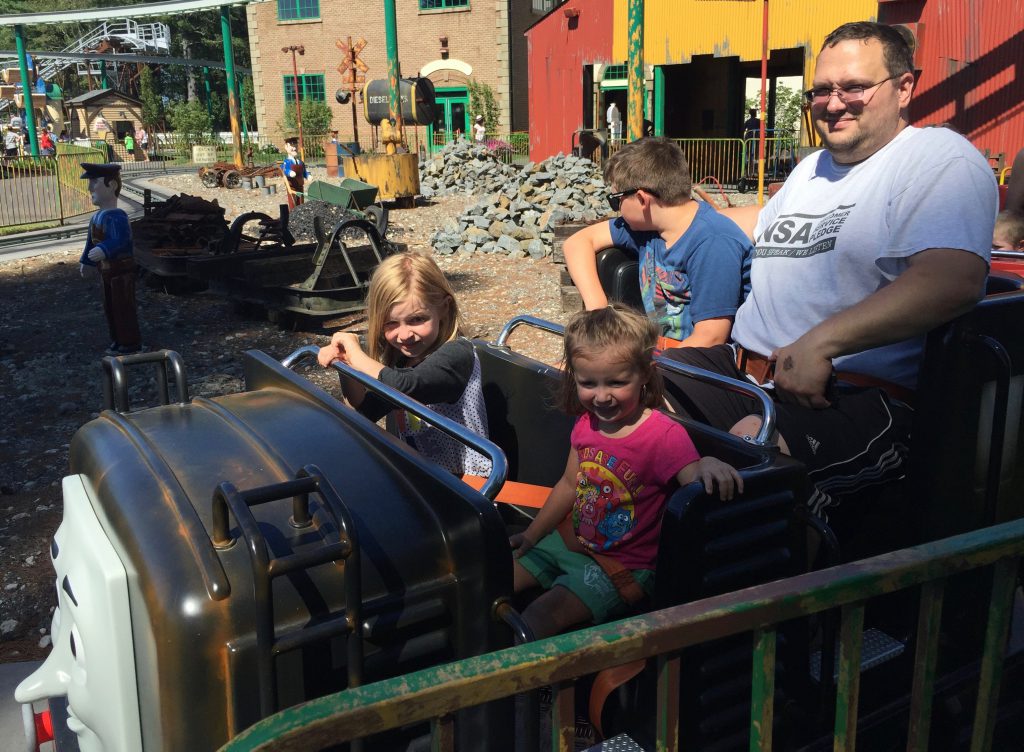 another spin on toby. blerg.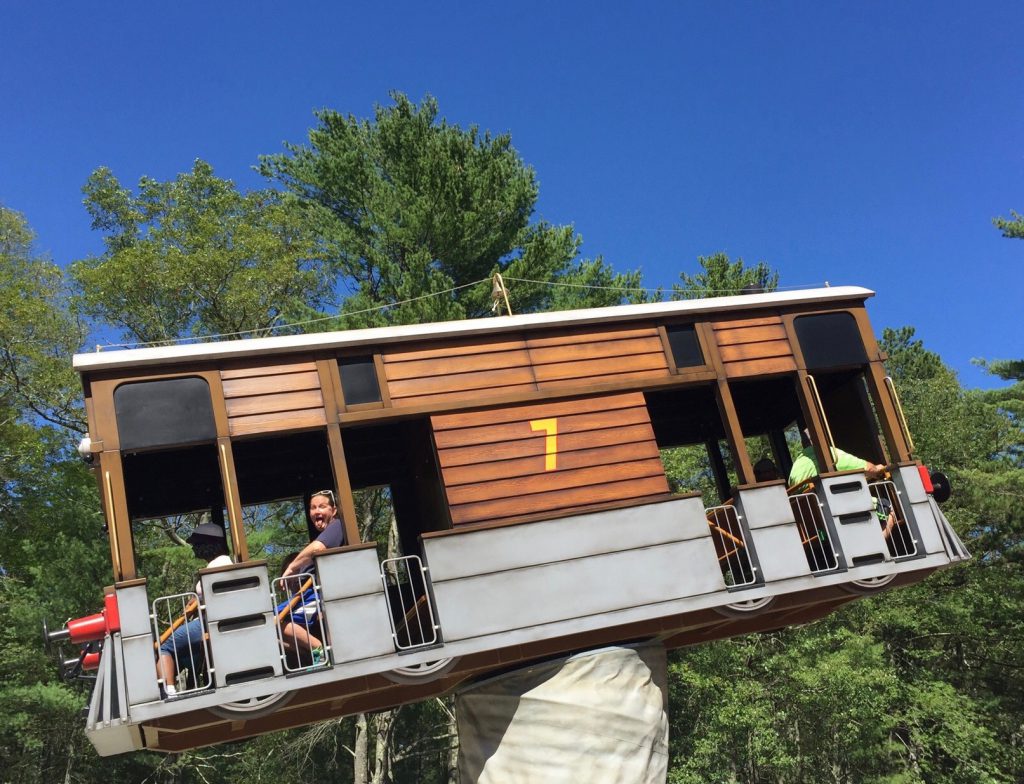 a photo shoot with some of the residents of the island of sodor. isaac is not miserable, he's posing like the characters. (derek had to tell me that.)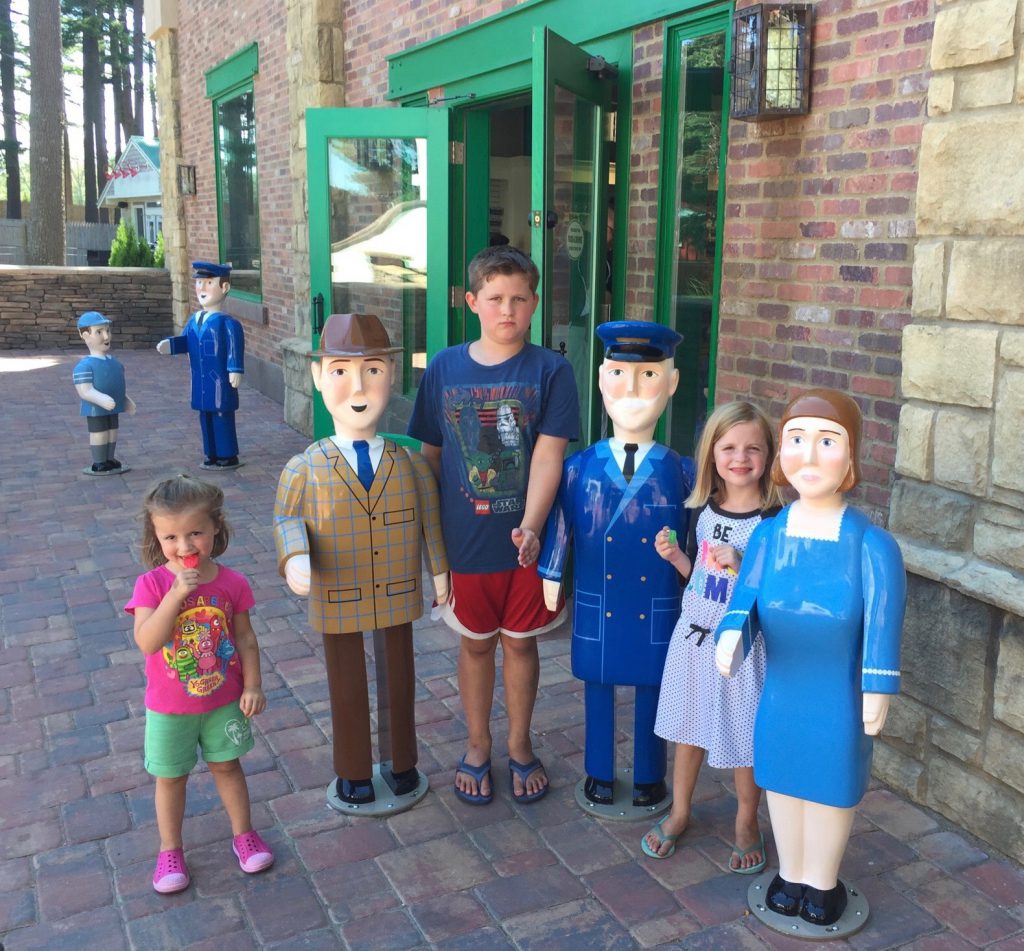 on the way out, we stopped to take some pics with the big thomas that pulled the real train.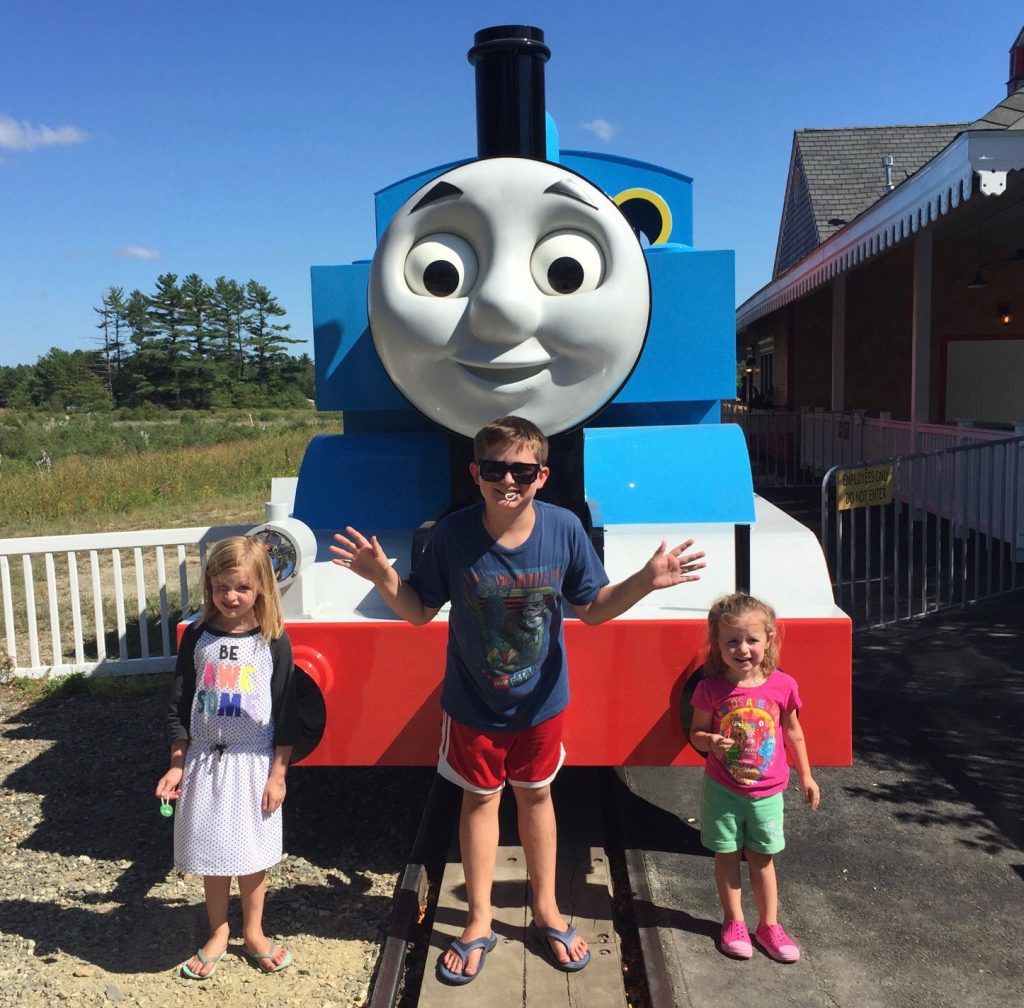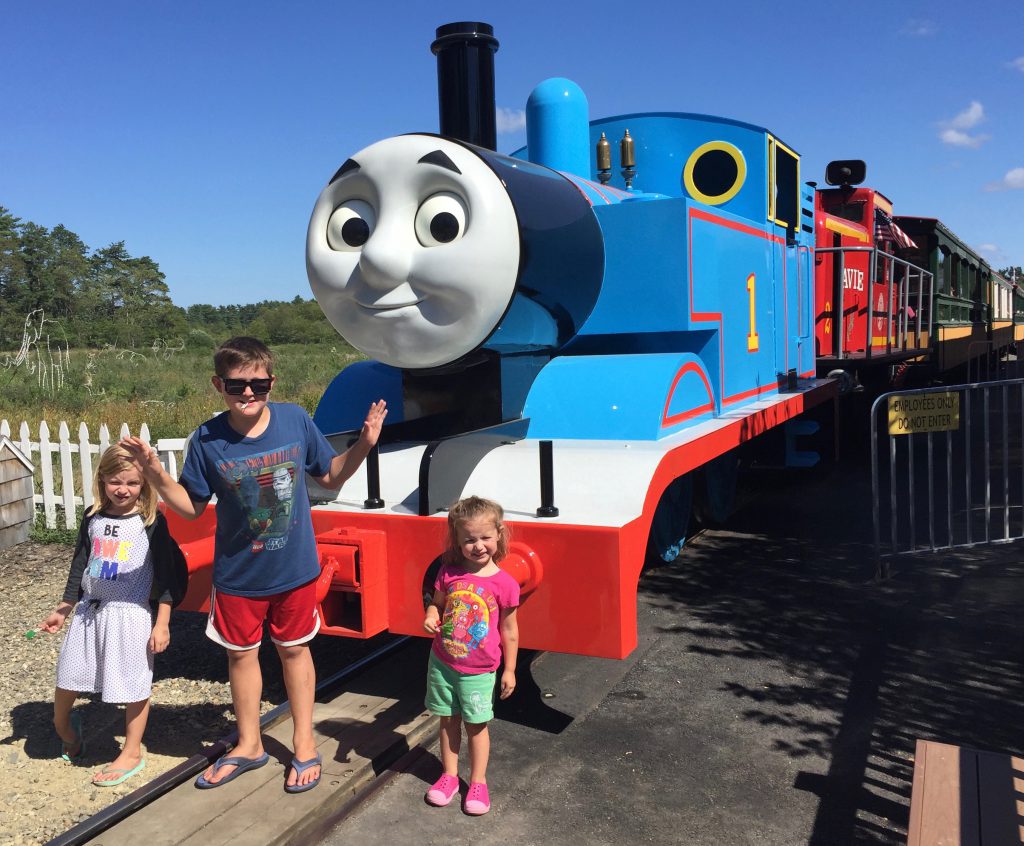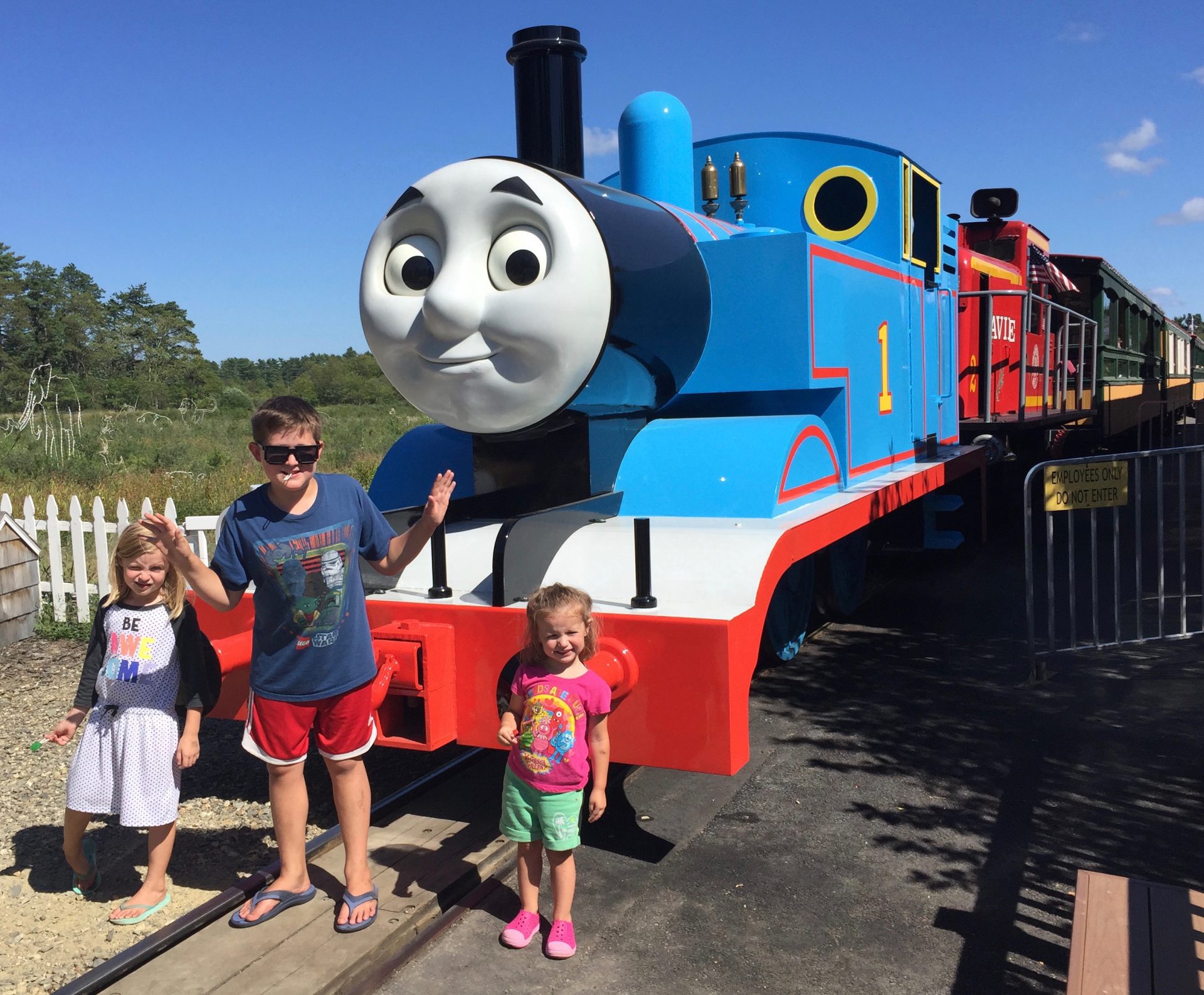 we decided to see what the rest of the park looked like, so we made a stop at "dino land" and just as we entered, the gate was closed behind us so that thomas could roll past…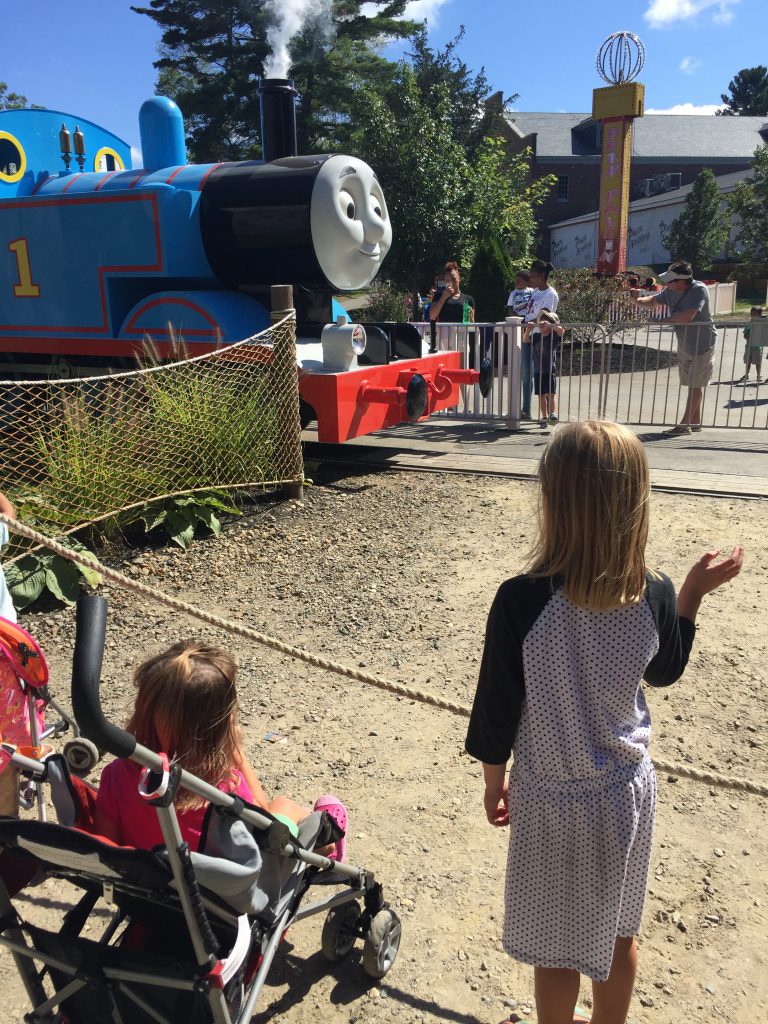 dino land was meh. there was one or two rides, a store, and then a long path through the woods with animatronic dinosaurs and mist and sound effects. the girls thought it was ok-ish.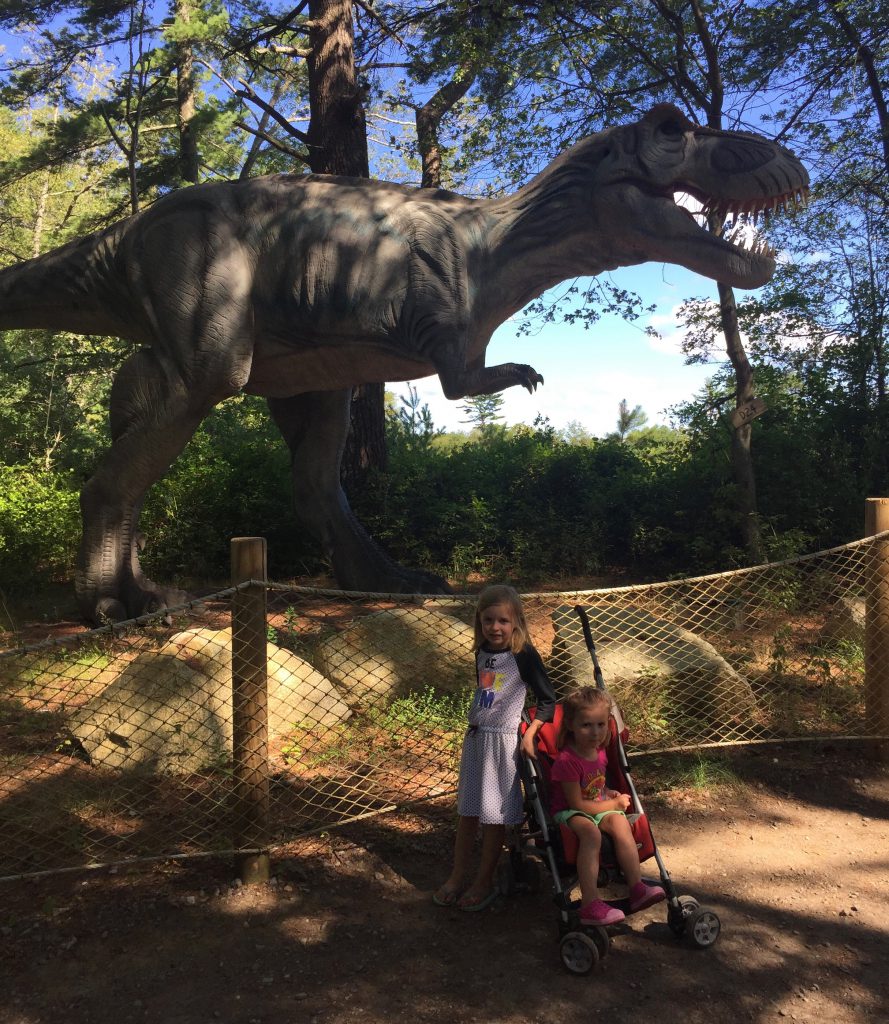 on the way out, we stopped for a bathroom break. and to fill up our water bottles in the only bathroom sink we could find that wasn't heated. this is one issue i have with this park. there were no water fountains and most of the bathrooms had heated water. so, people are stuck buying $3 bottles of water. not cool. anyhow, the girls took a photo with this train photo booth while we lounged, and then we headed home.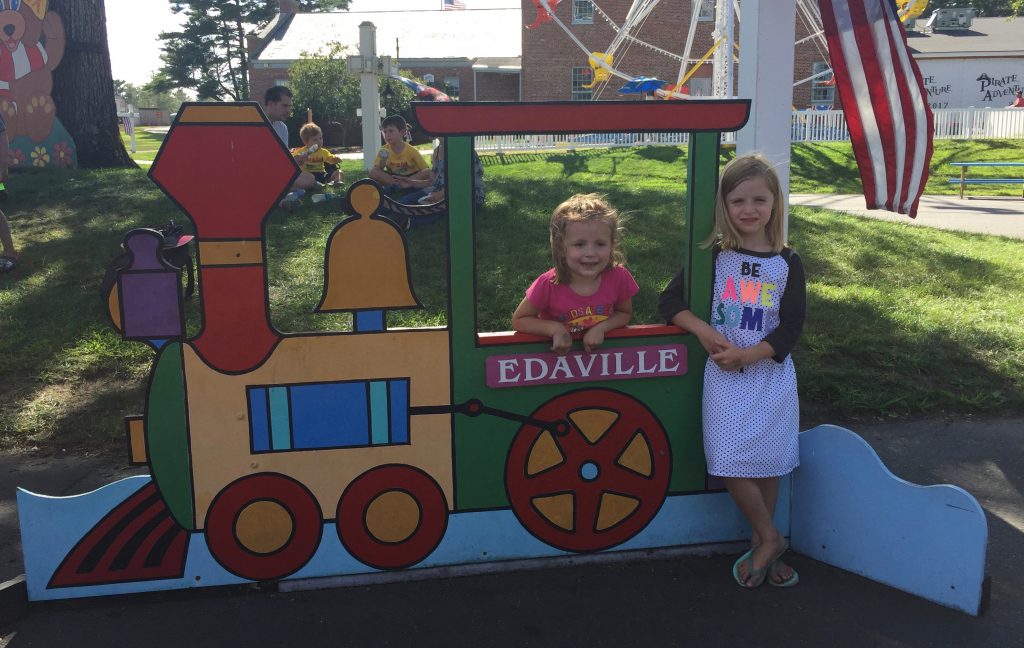 there's a little ice cream stand near our campground, so we stopped for a refreshing treat.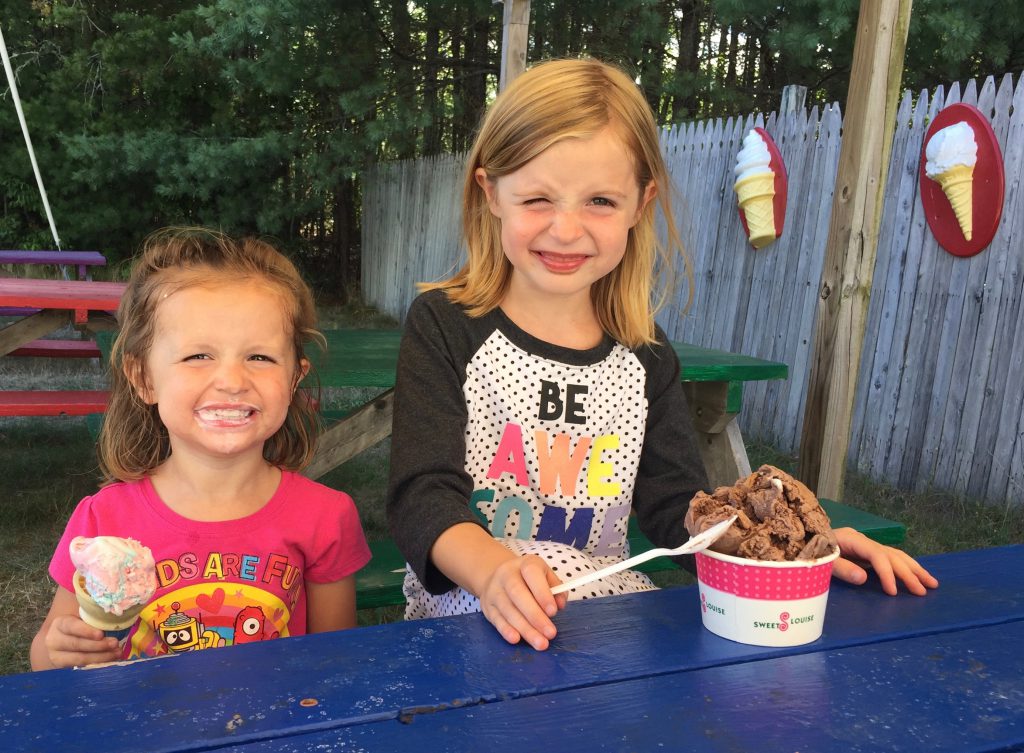 we spent the rest of the day recovering from our busy crazy weekend. laundry. cleaning. etc.
and then we all went to bed. with visions of percy and thomas and toby dancing in our heads.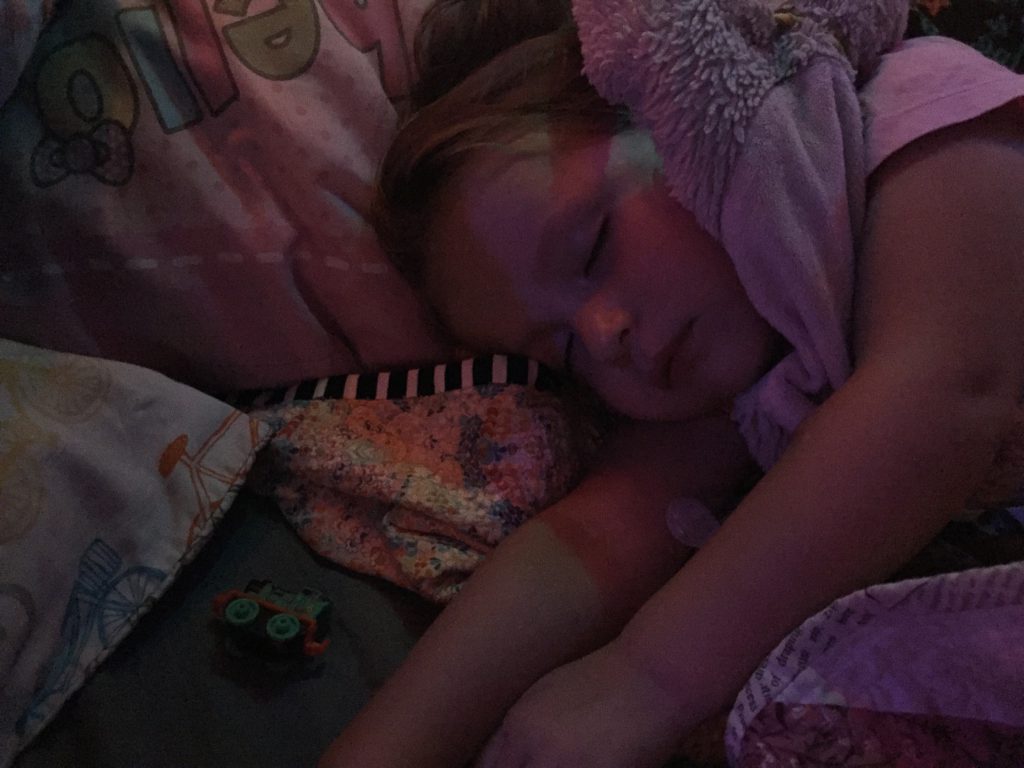 and i'm all caught up!
(well, except for a trip we took yesterday).