we arrived and settled in on a saturday and, not wanting to waste a weekend day, got busy exploring on sunday. the weather was overcast and slightly threatening, so we went low-key and decided to walk across the bar island trail. it's a sand bar between bar harbor and bar island that you can walk (or drive) across to the island during low tide. but, you have about a 4 hour window, because as the tide comes in, the bar goes underwater.
here we are, about to embark on our short journey. there were lots of folks making the pilgrimage with us.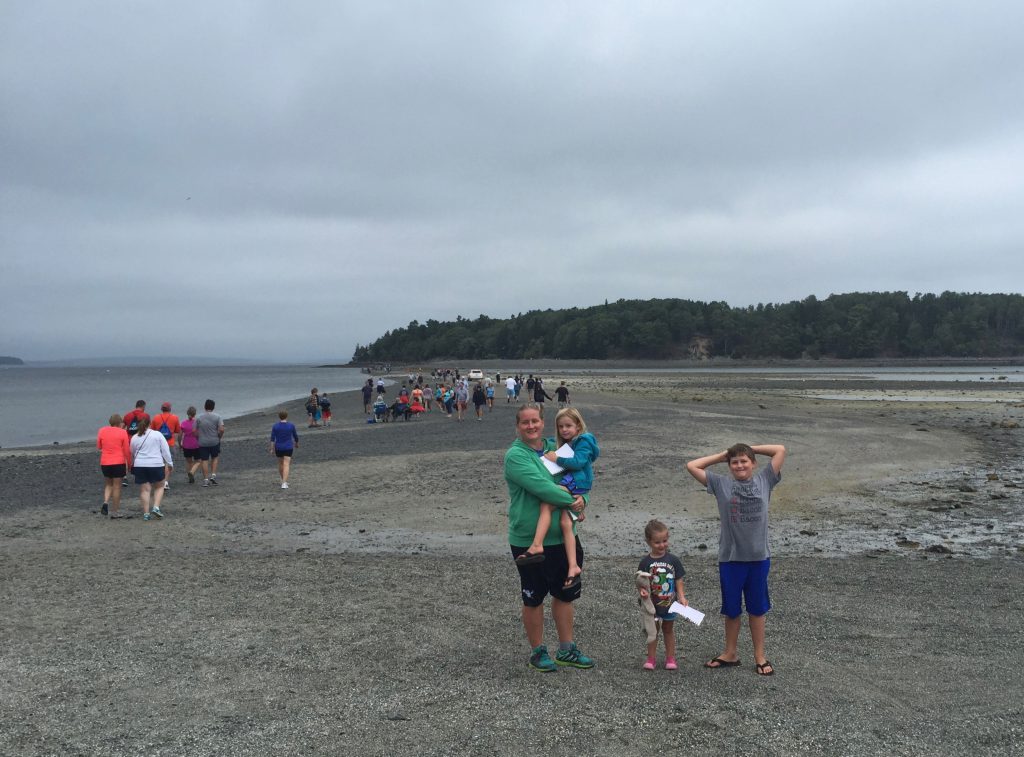 and a derek selfie version.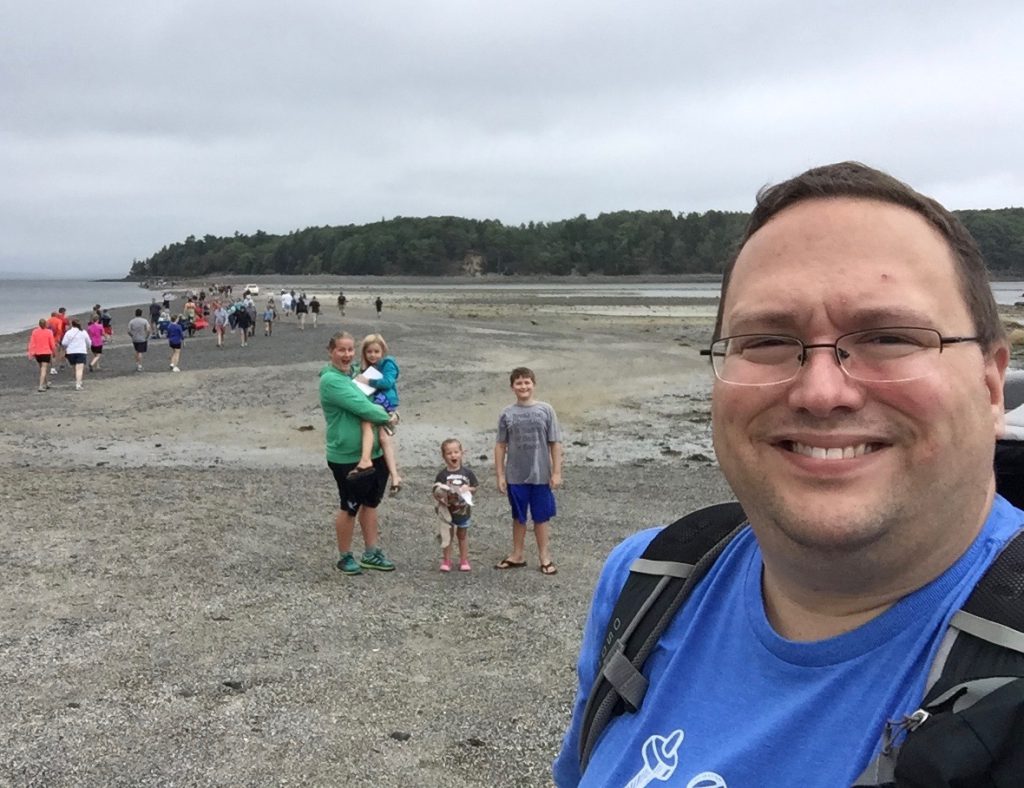 hazel was grumpy, because she kept getting rocks in her shoes, but walking barefoot on the sharp shells and barnacles hurt, and getting in the backpack was apparently not an option.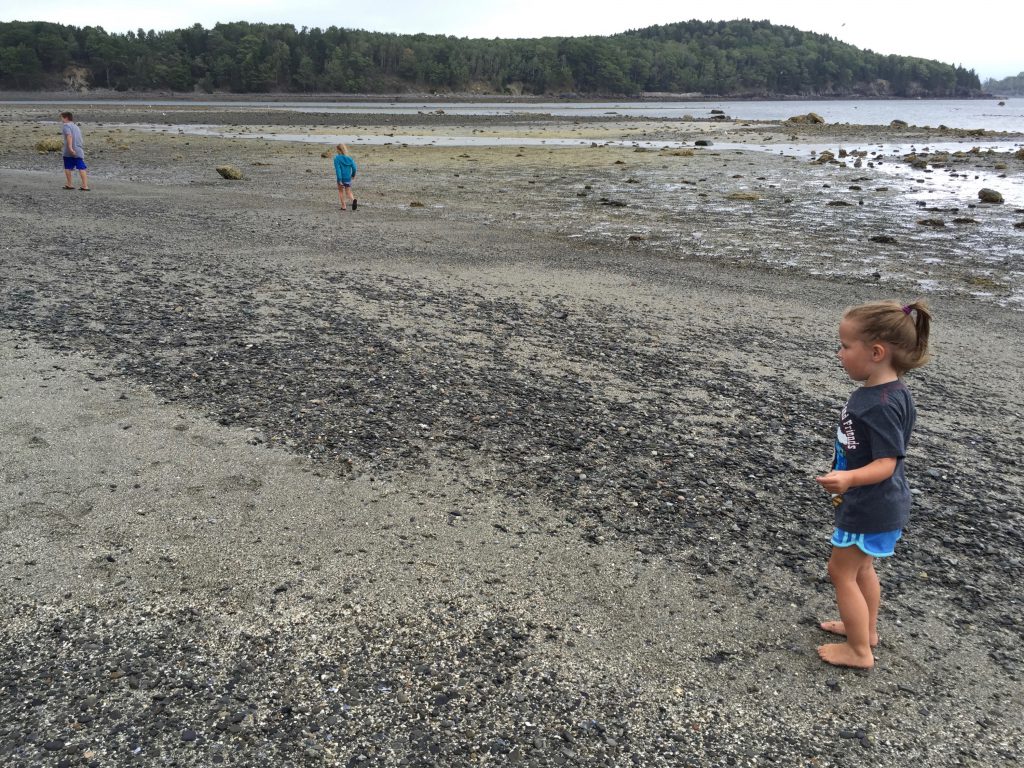 we were quickly distracted by the tide pools.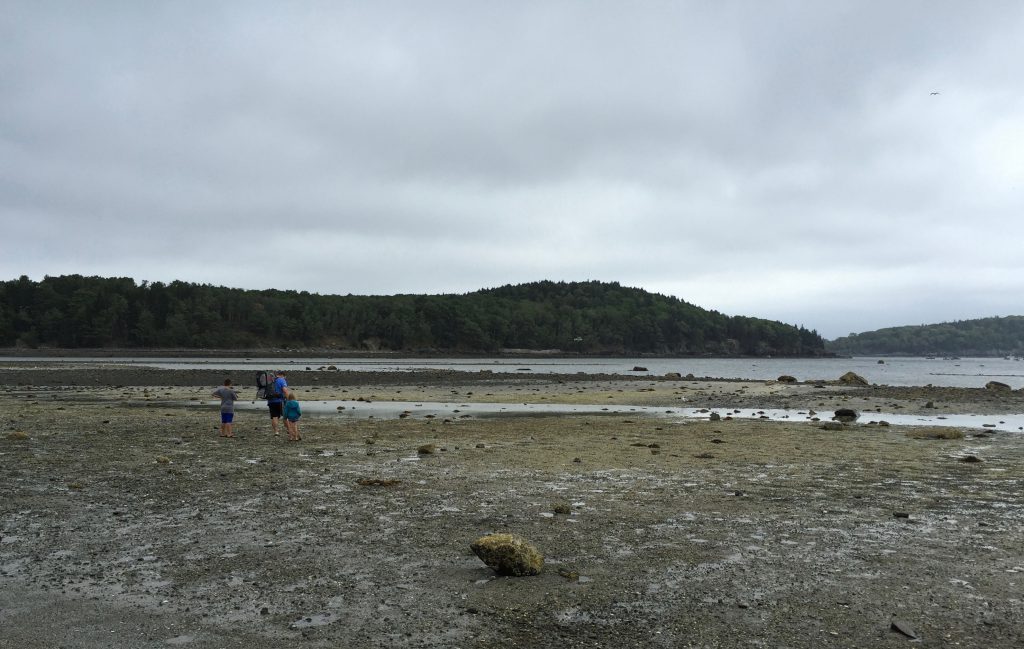 future veterinarian/creature lover.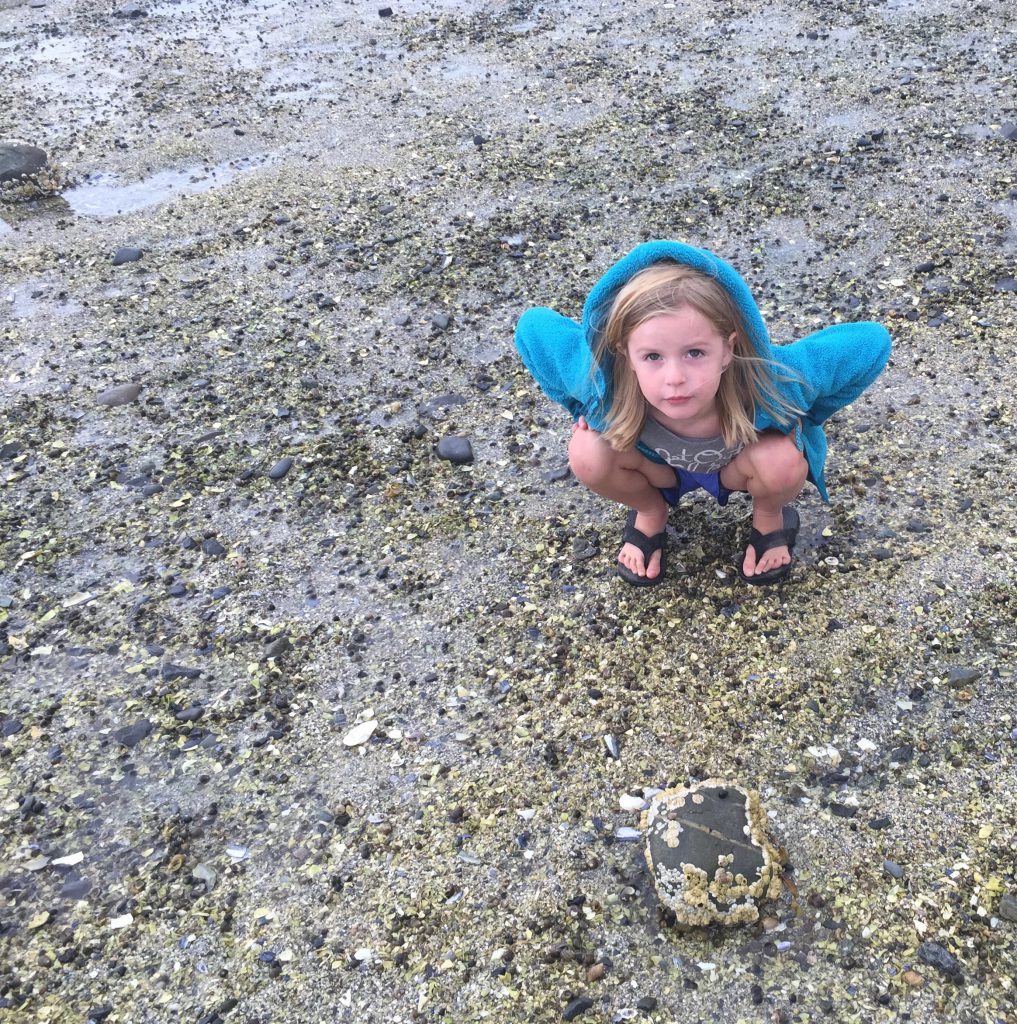 derek found the very tiniest crab i've ever seen.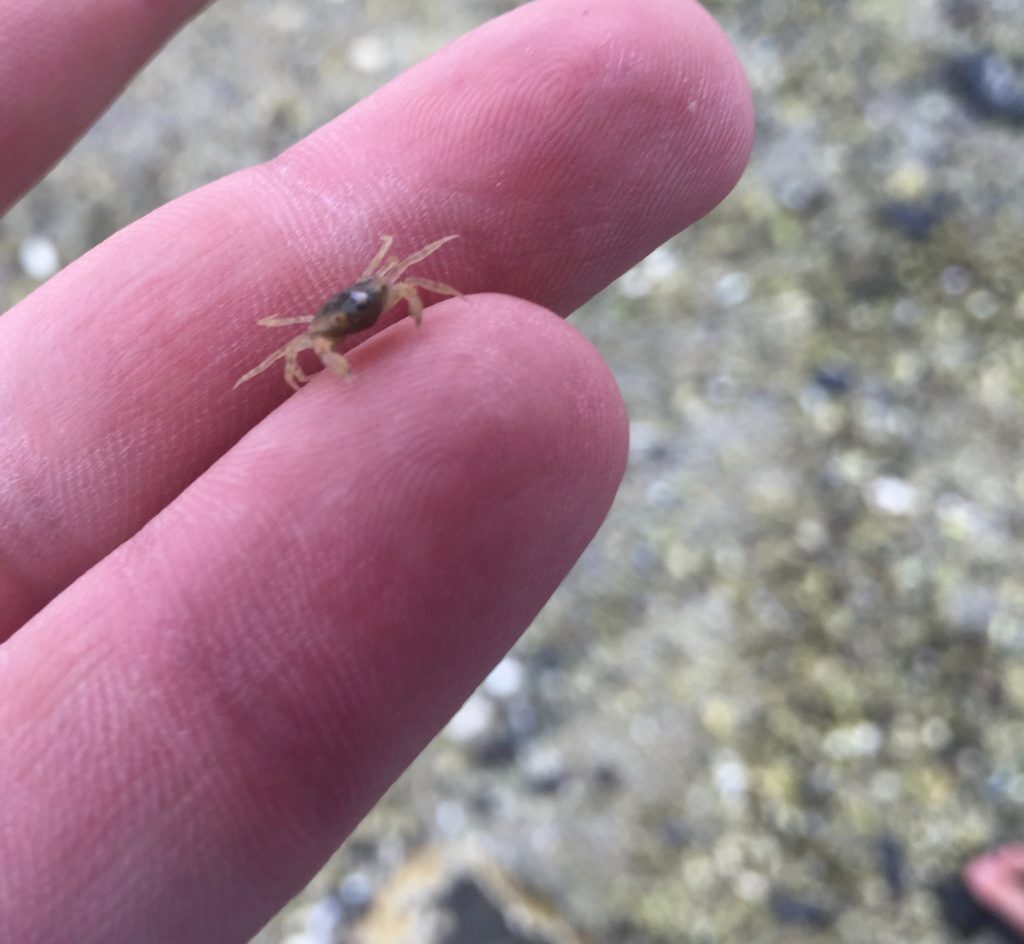 and another little guy.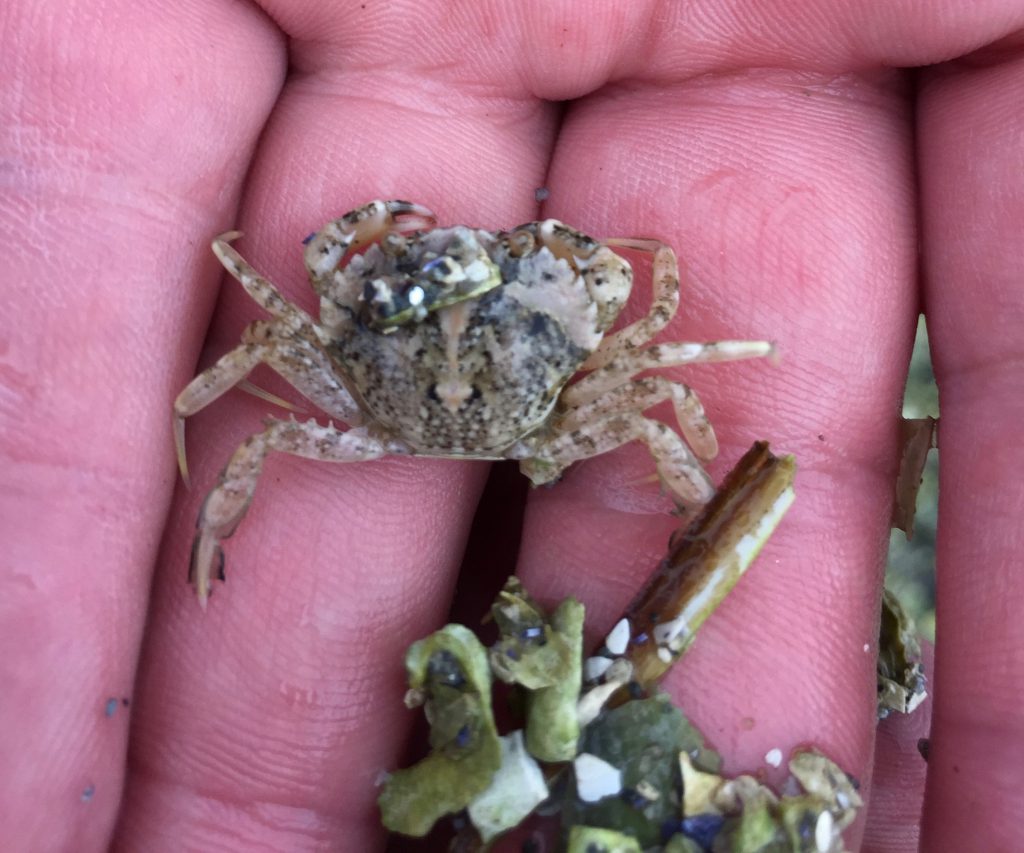 hazel is not a fan of crabs in her immediate vicinity.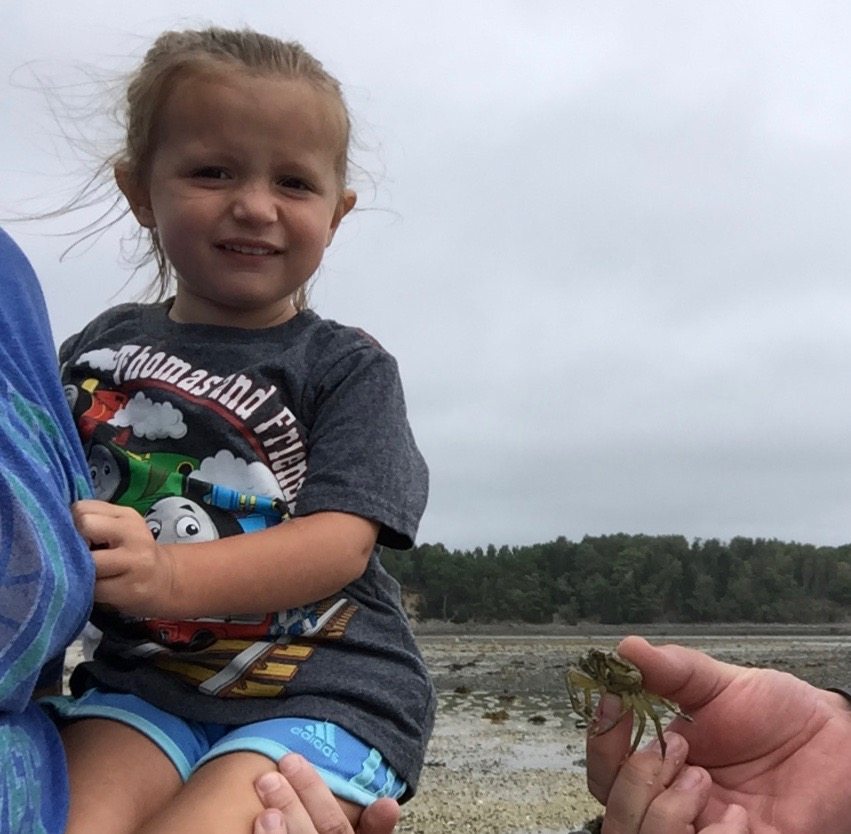 we found this big guy, but he was missing a claw.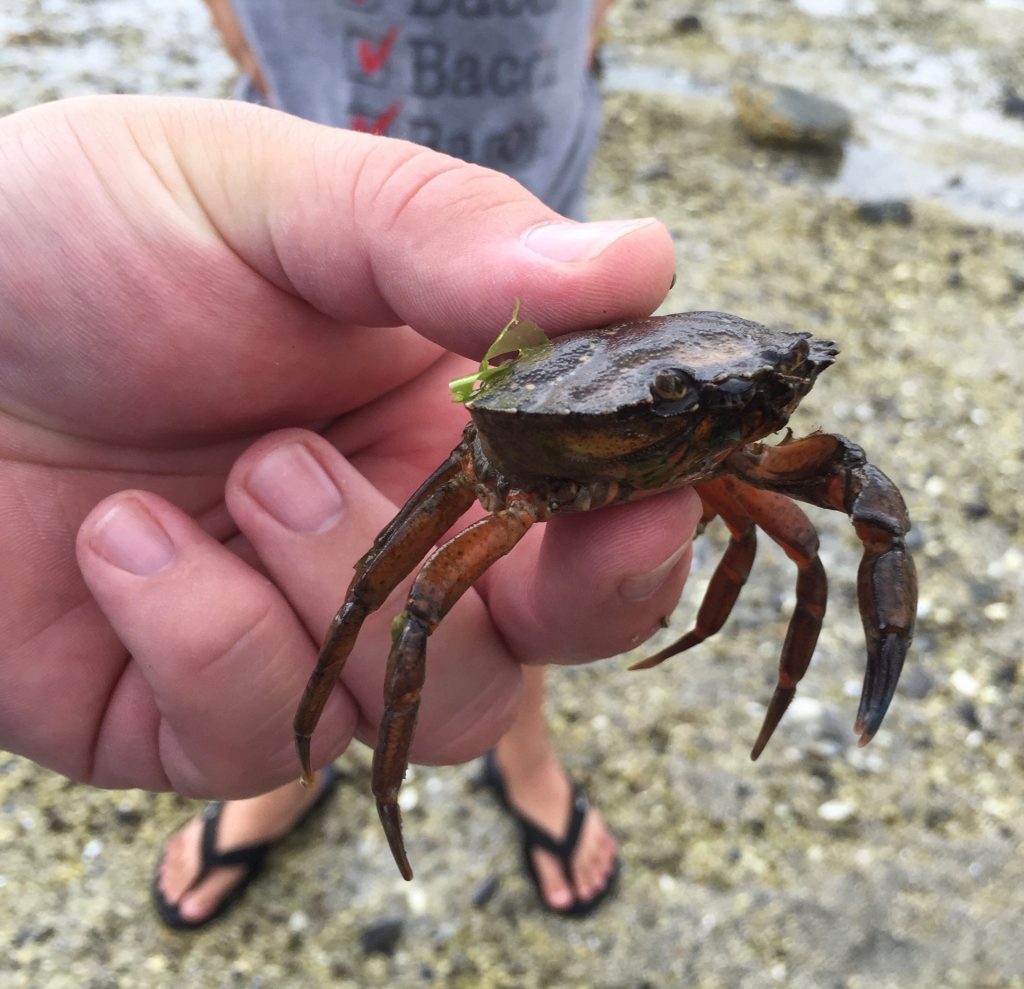 anna worked up her nerve and eventually was catching her own crabs.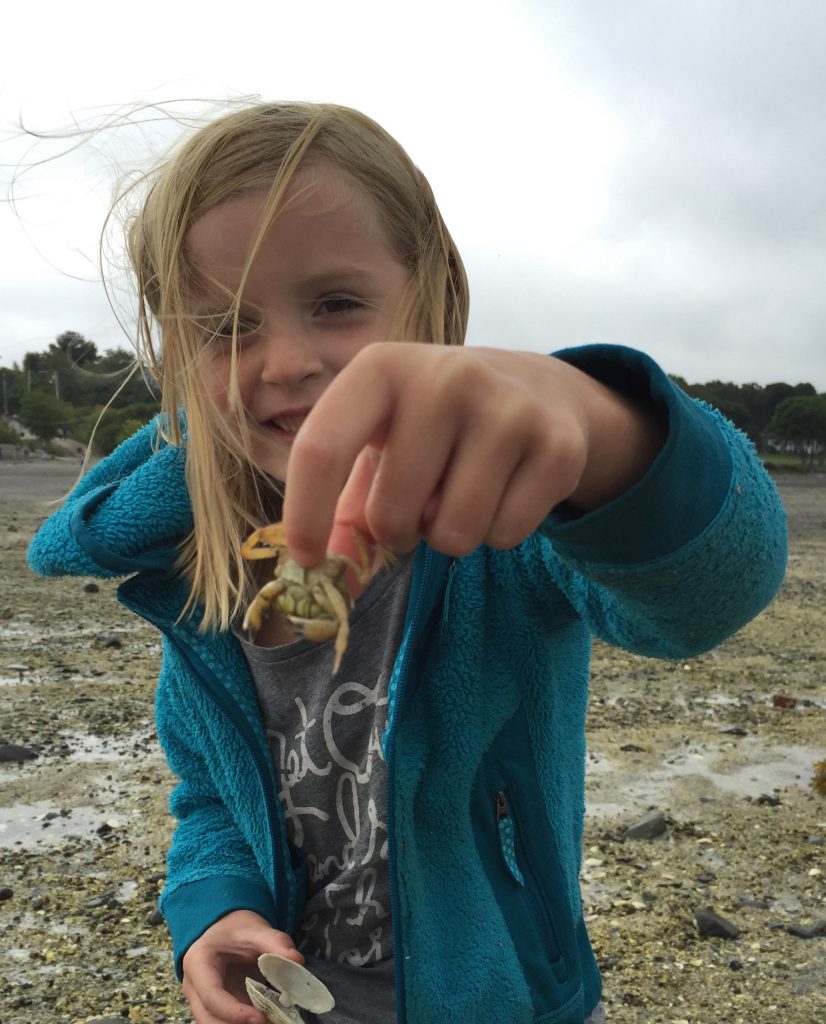 we found an even bigger crab, but this poor guy was missing both claws.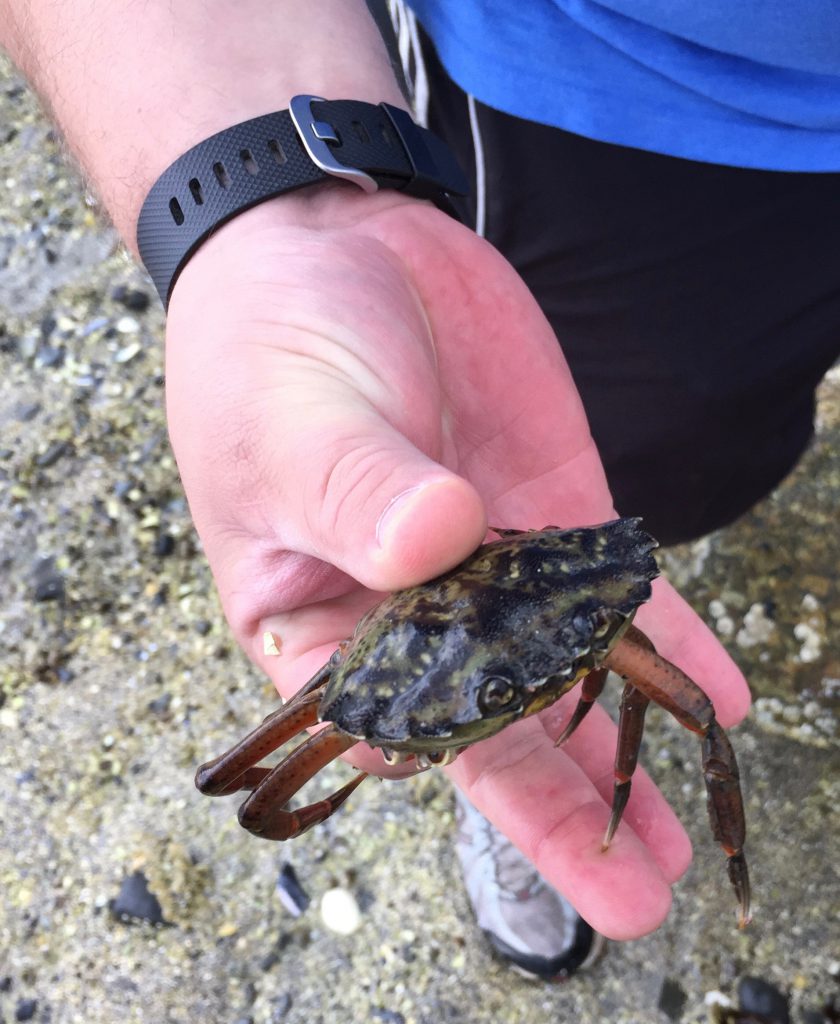 more explorations.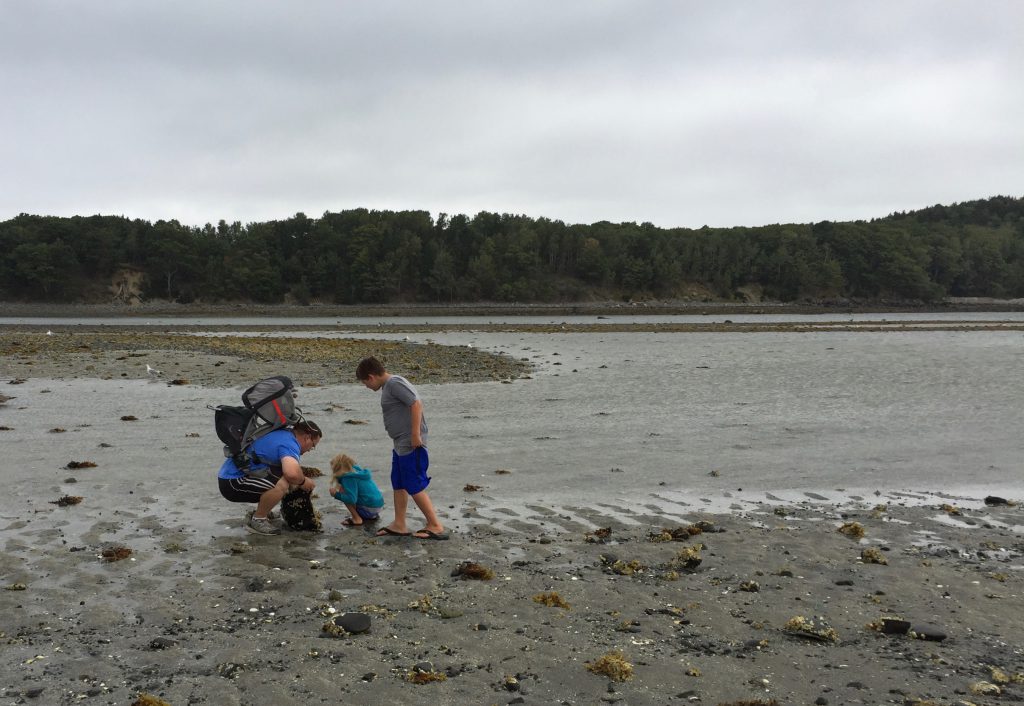 hazel finally agreed to ride in the backpack. and i'm pretty thankful for that…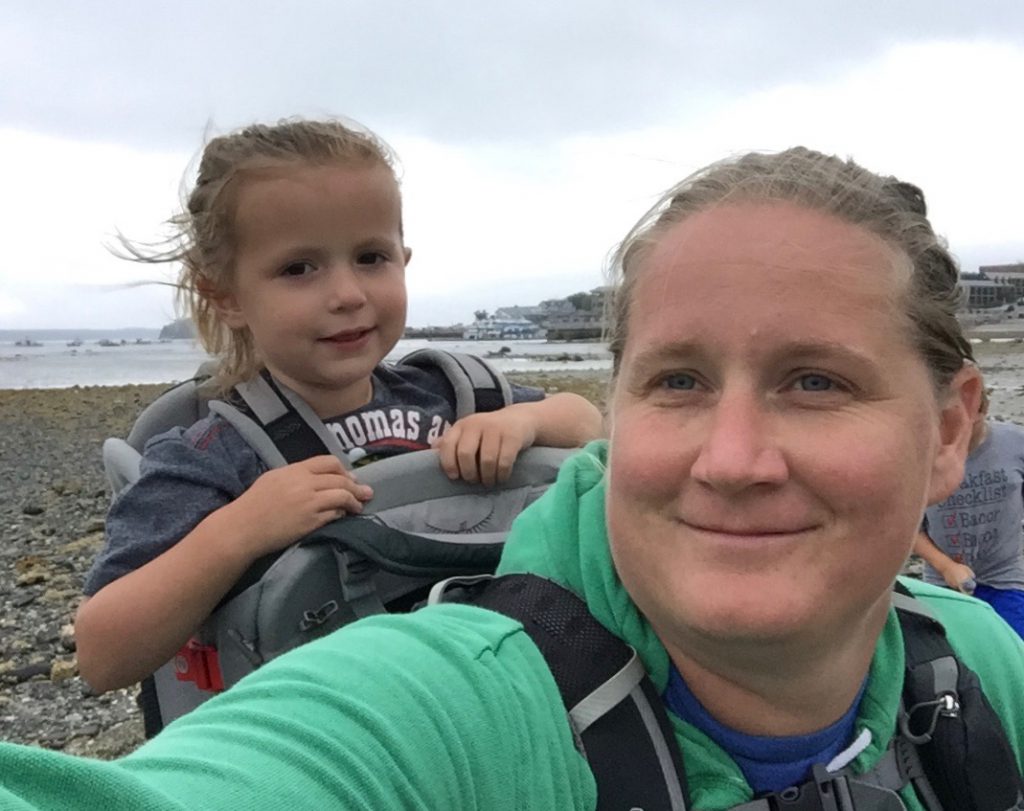 because before we ever made it out to island, this storm snuck up on us. and we had to make a mad dash to get out of there. the rain was blowing so hard it stung, but the backpack has a shade/cover thing i can pull up over hazel, so that gave some protection.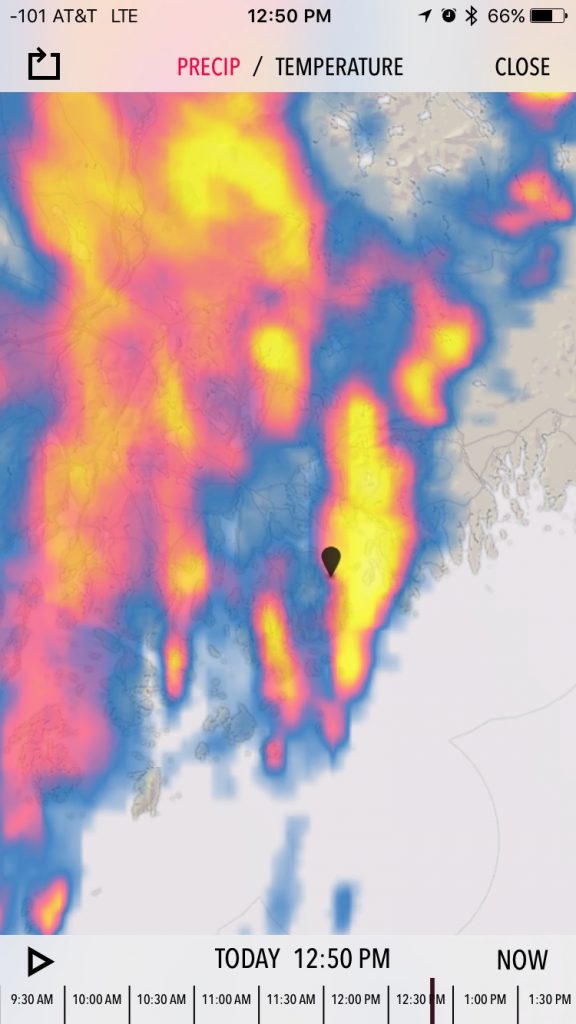 we made it back to the shore and hunkered down under some trees, while derek went to get the car. hazel wouldn't let me take her out of the backpack and just cried. and isaac reminded me repeatedly that he predicted it would rain on us and that we shouldn't go anywhere.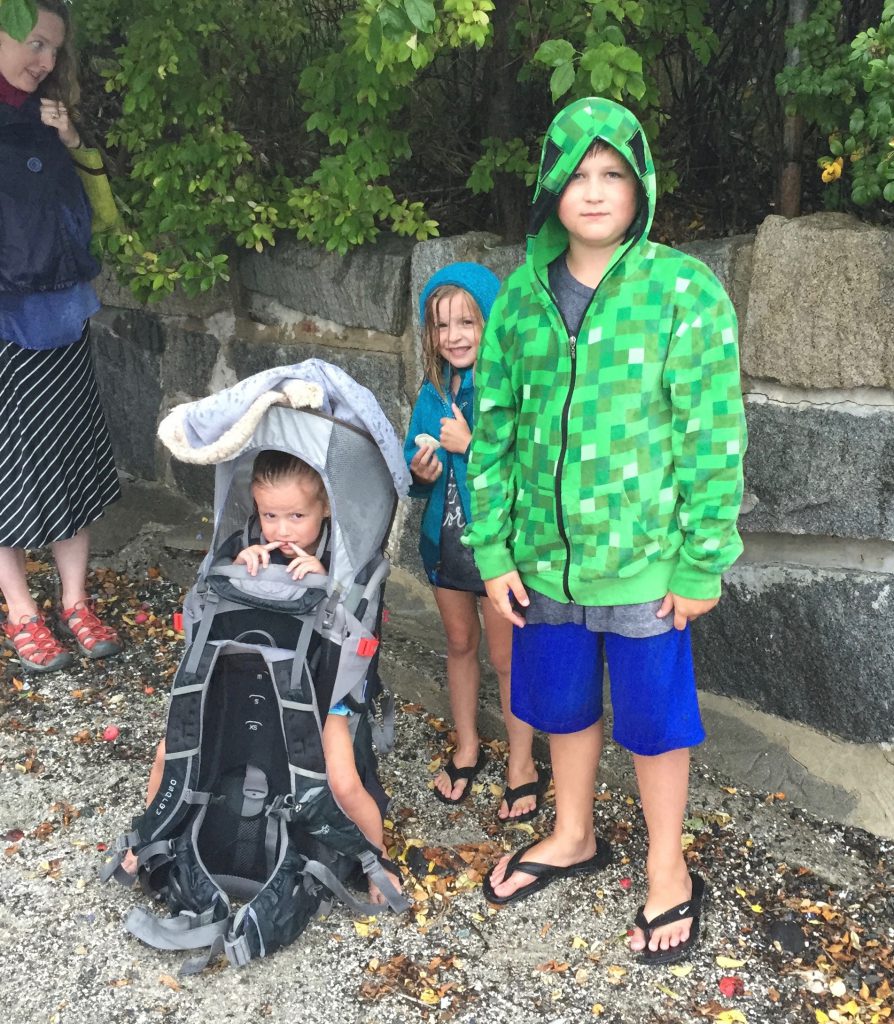 this was the scene out over the water. blerg.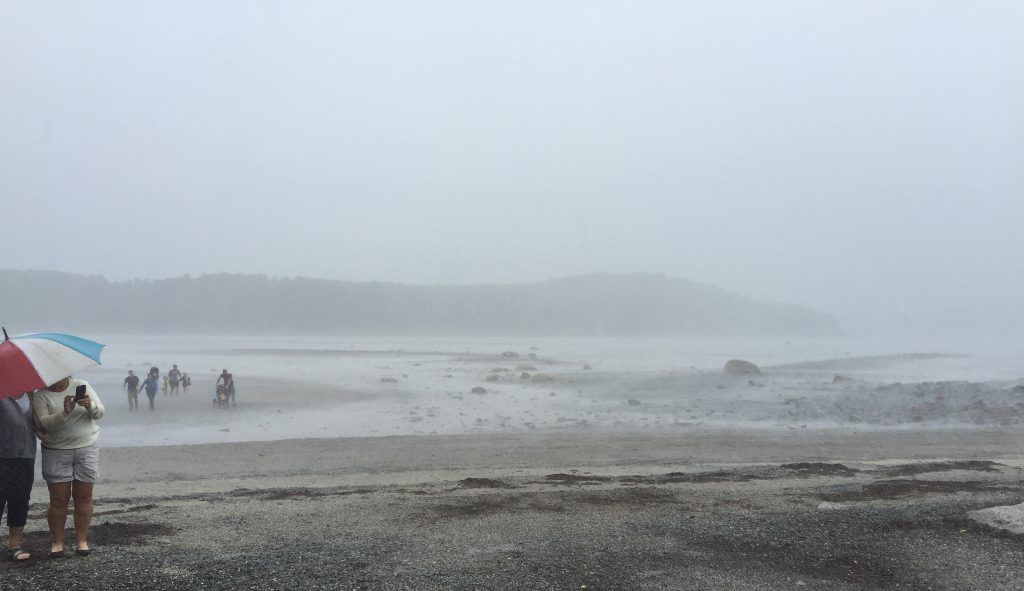 we got back to our site and dried out and bundled up. hazel napped. derek went to the ll bean outlet to investigate kayaks. isaac watched movies. and anna and i got to work on her junior ranger badge.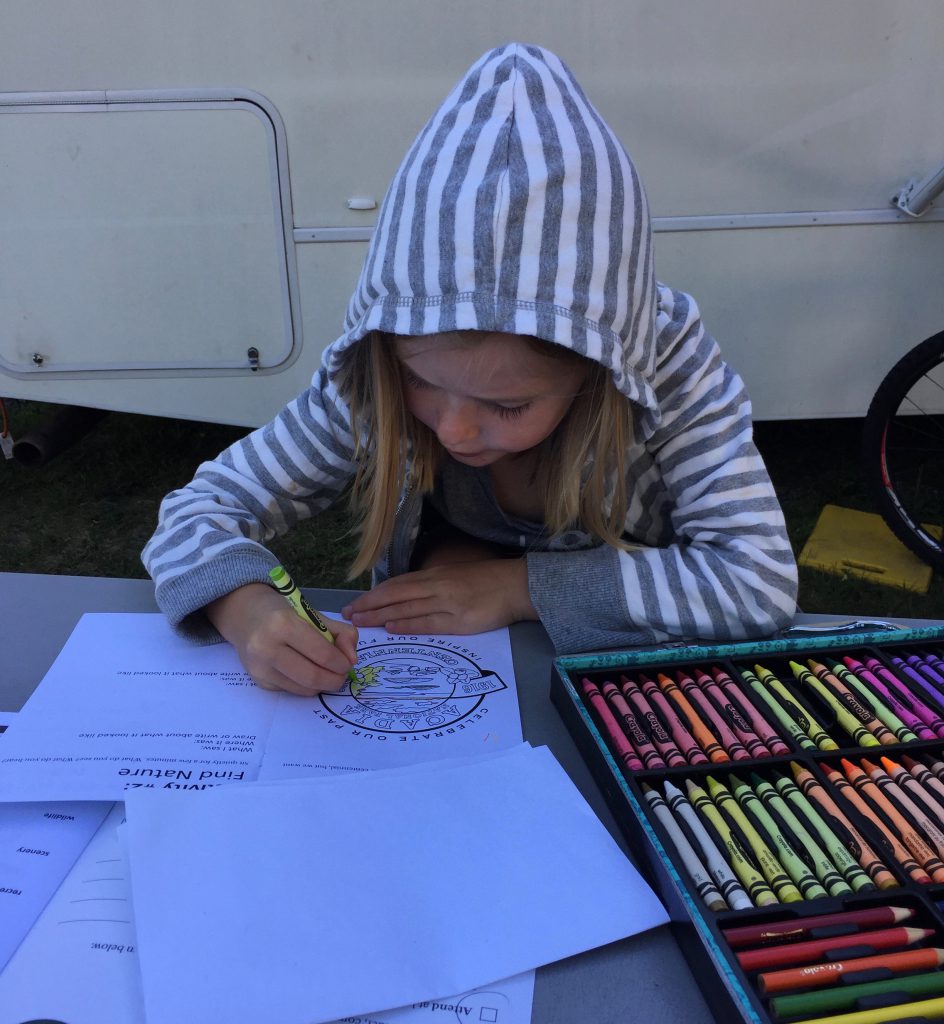 derek returned from ll bean (with no kayaks) bearing roadside wild maine blueberries. they were delicious.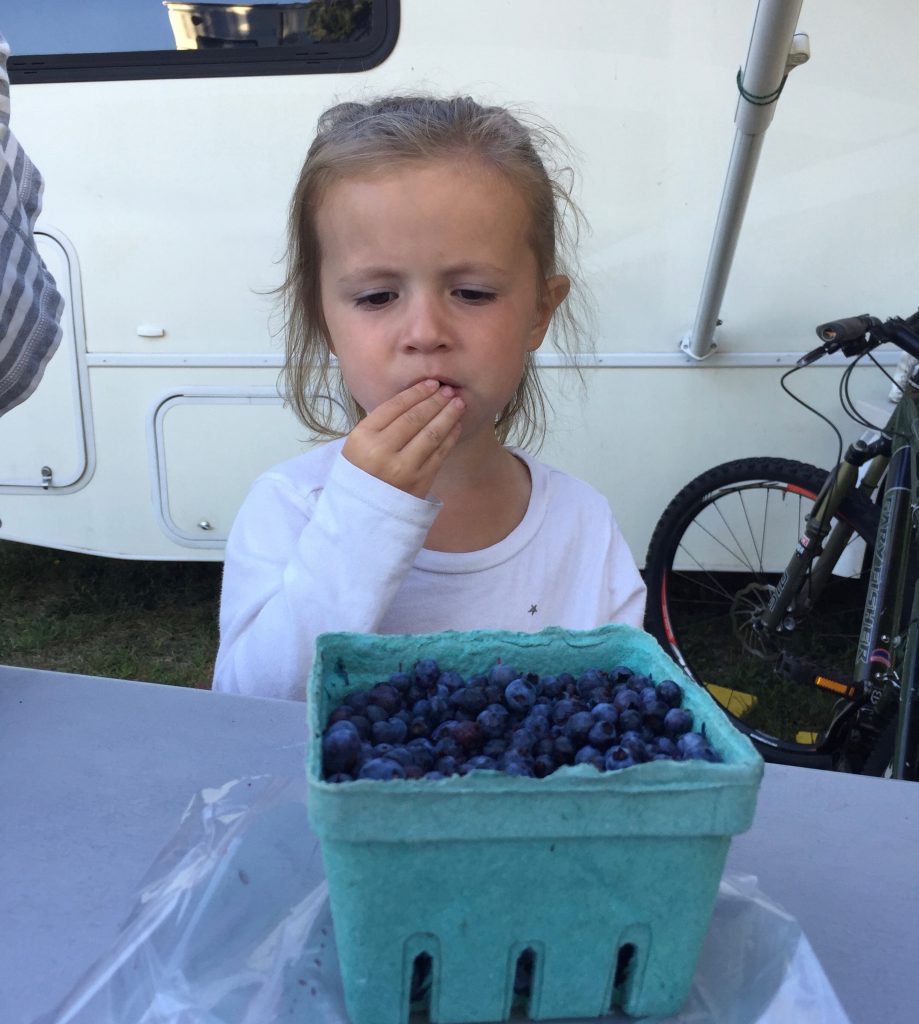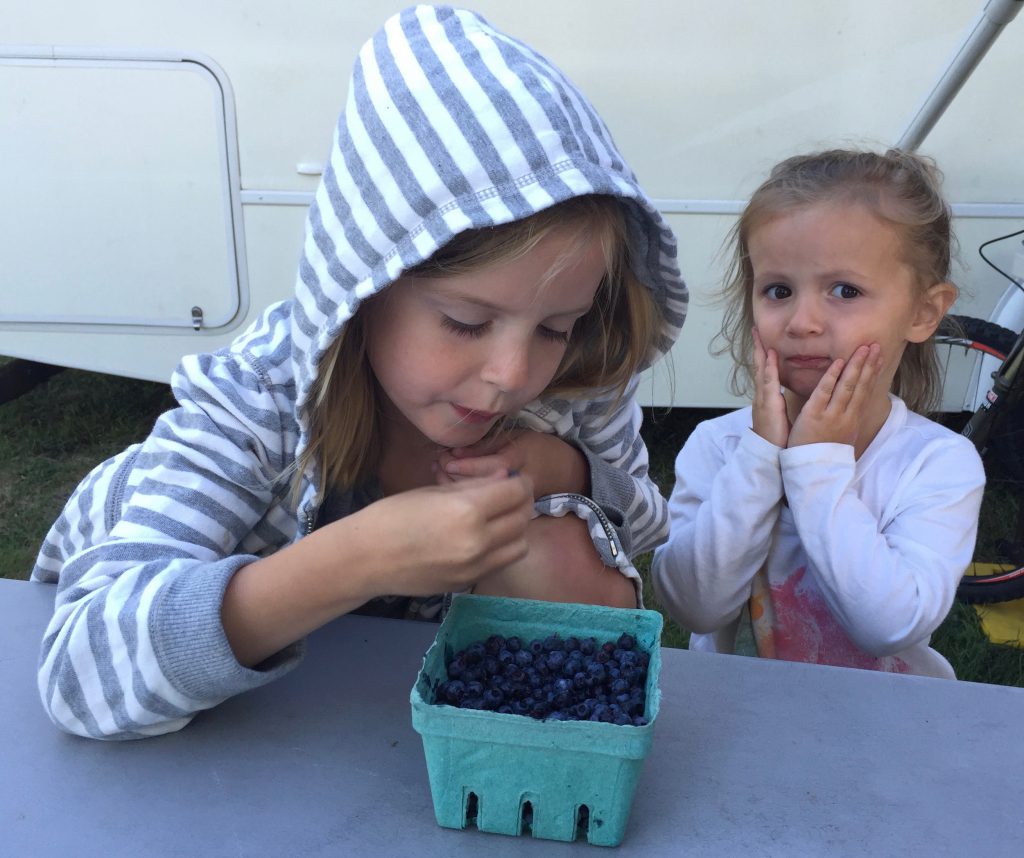 the weather cleared up and was pleasant enough by evening for us to decide to go see the stars on sand beach. there was a ranger program scheduled where we could learn about constellations and hear myths and legends about the stars. the kids need to go to a ranger program to complete their junior ranger badges, so this would fill that requirement nicely.
pictures in the total dark were tough, but we got a few. one with a flash and blurry eyed children.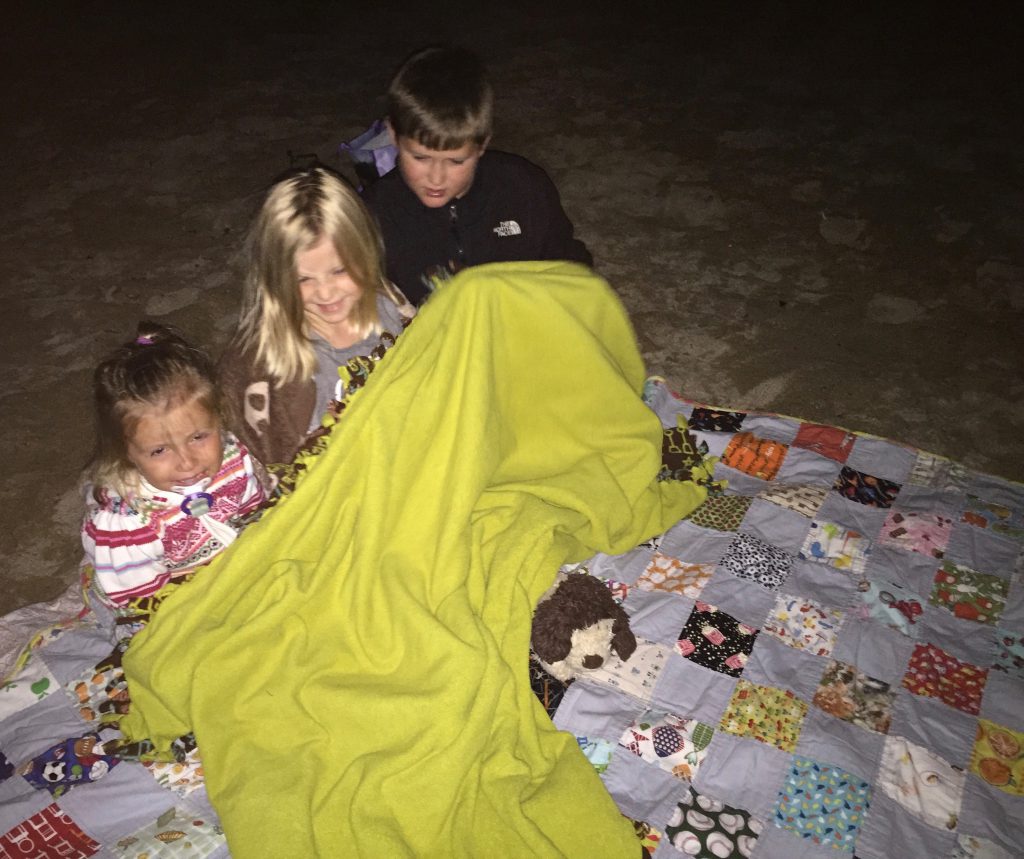 derek took the rest, using crazy camera+ settings.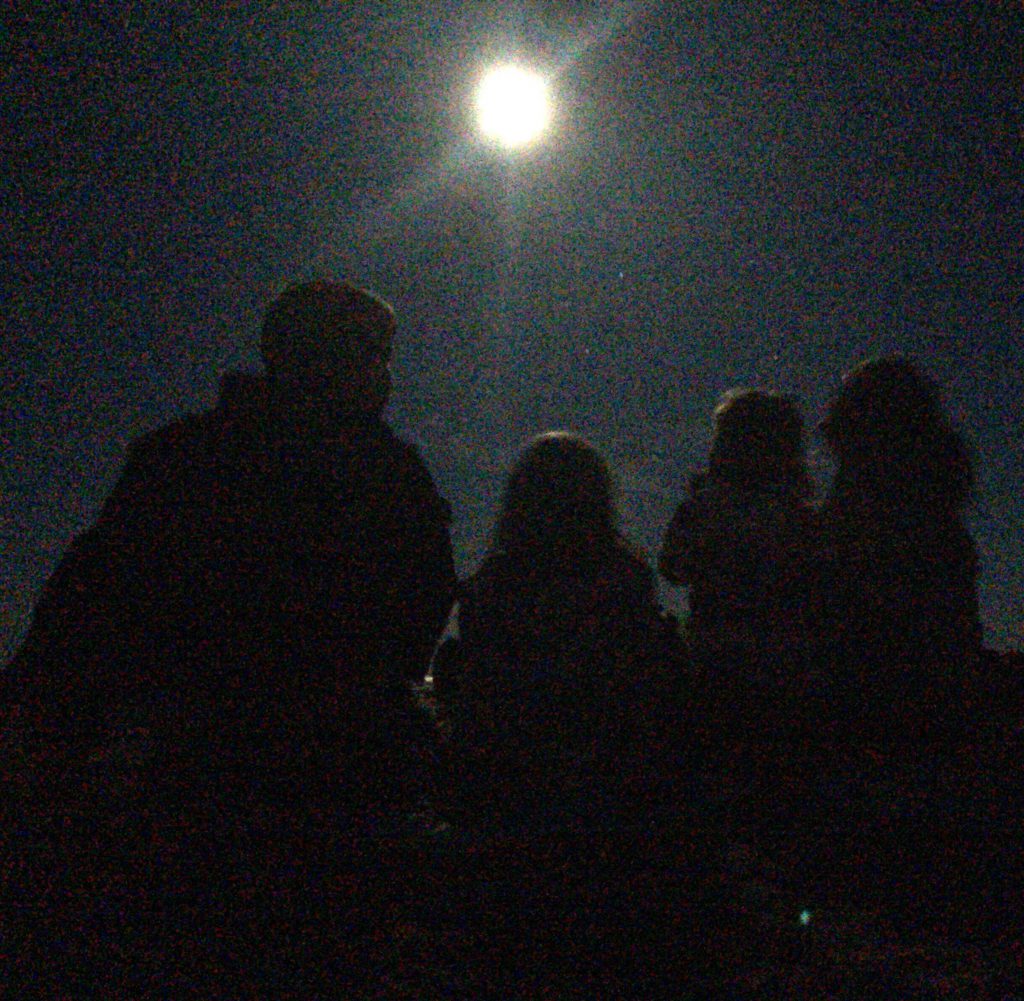 the moon over the water. (newport cove).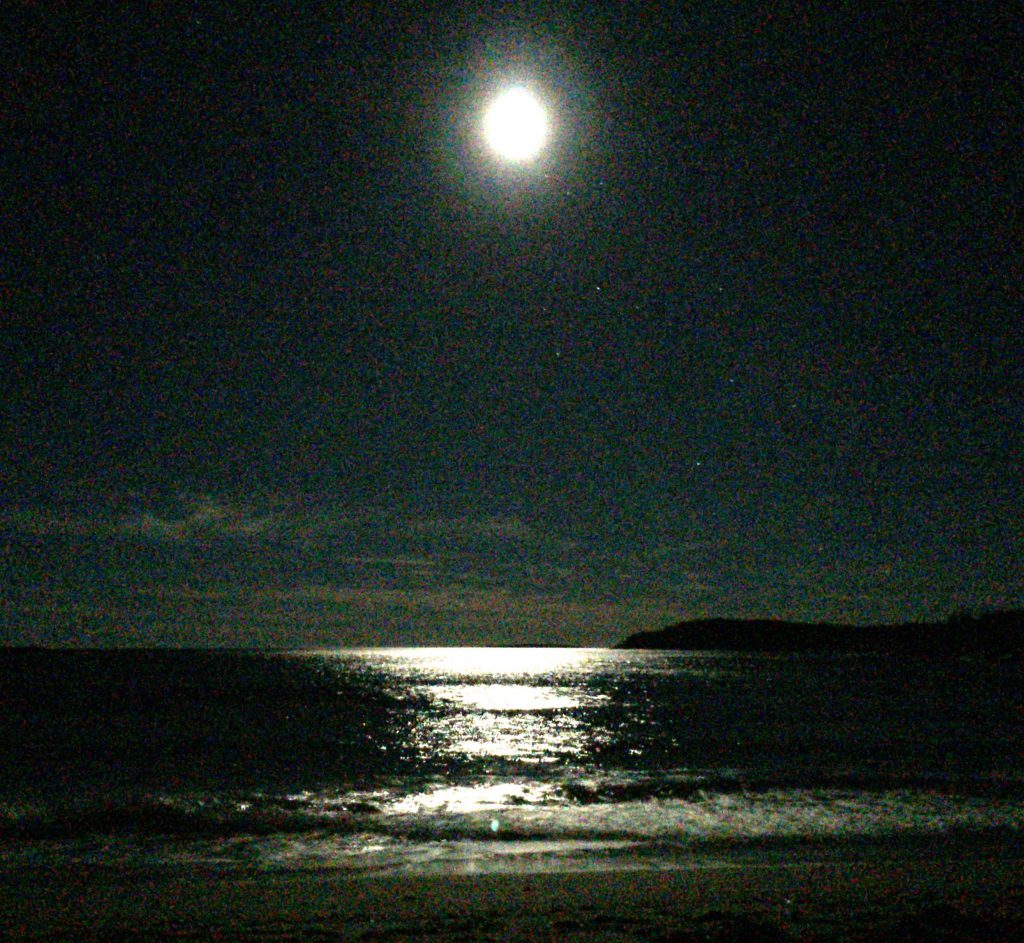 and lastly, the big dipper. it was really the only constellation we could make out. the moon was bright and the laser pointers weren't really working, so it was hard to follow along and the kids lost interest fast.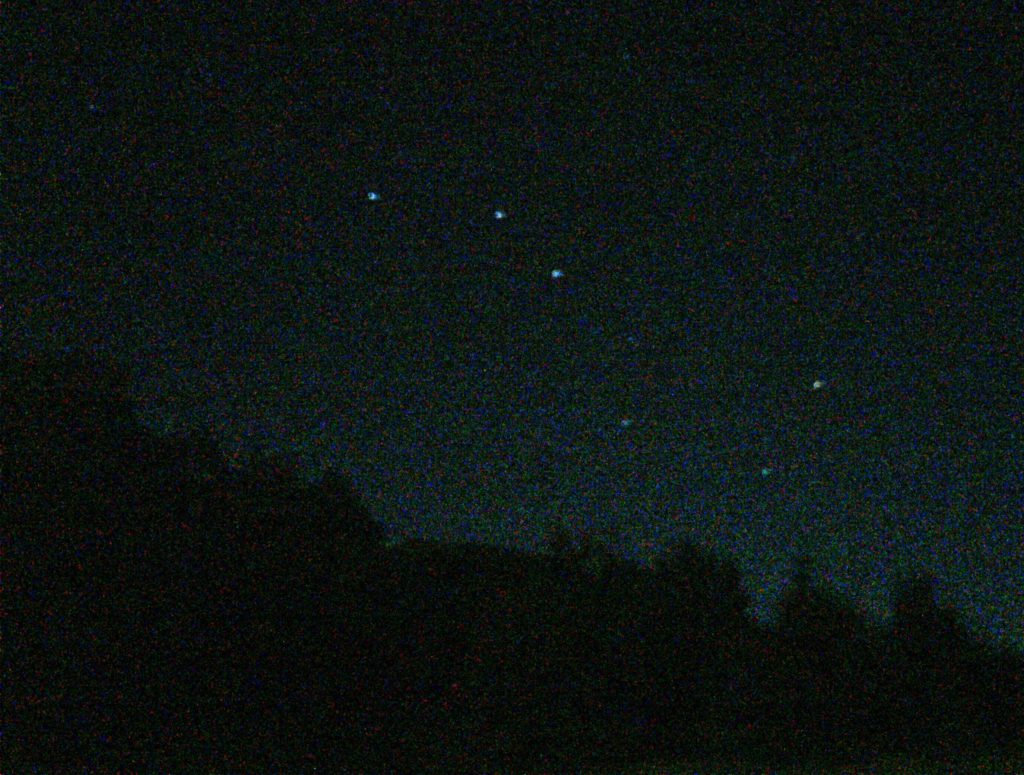 on the way out, there was a retired astronomer who had set up his giant telescope and was letting people take turns checking out the moon, so derek took the older kids while hazel and i watched movies in the car. and then we made the long drive to our campsite and day one was in the books.