after our morning of hiking the beehive trail, we met up with derek's parents and the kids to go to bar harbor on a seal watching and lobster fishing boat.
on the way through the harbor, we spotted these lobster photo booths, so we obviously had to stop for some pictures.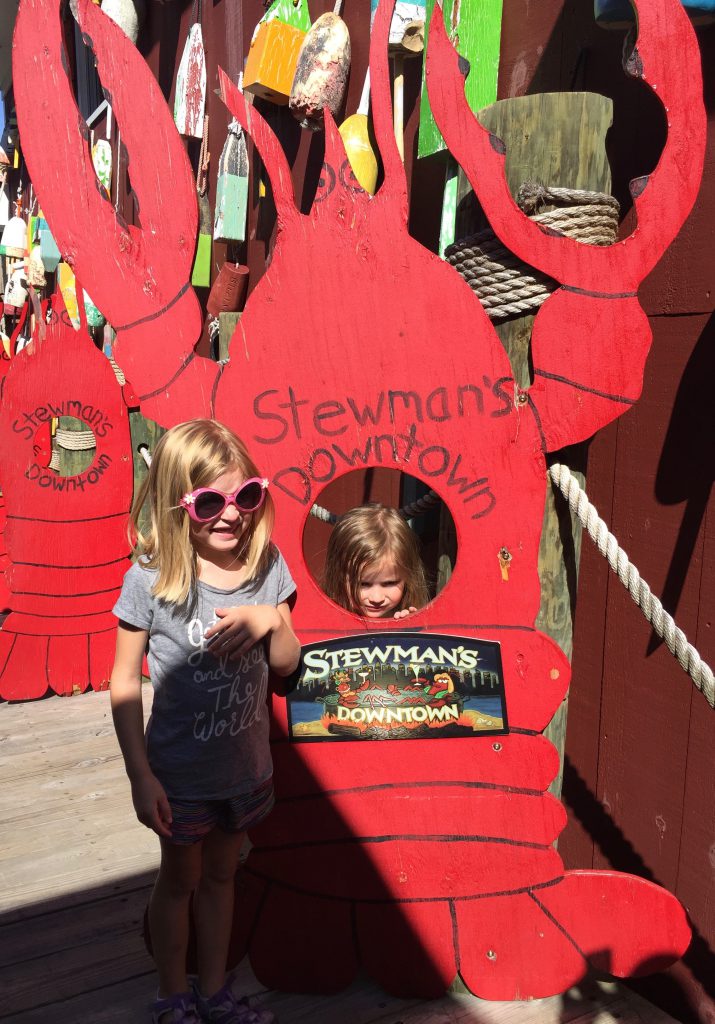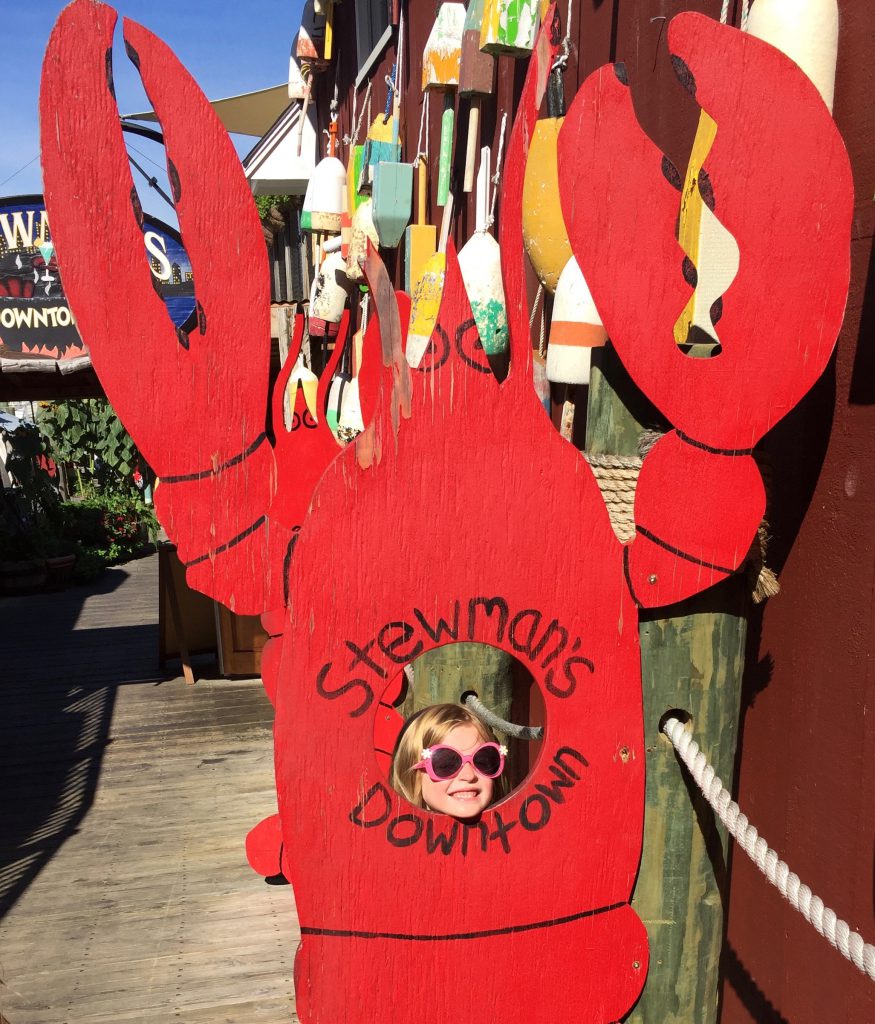 our naturalist (super smart tour guide) was awesome. she explained everything plainly and answered any questions. she gave every kid a chance to do different things.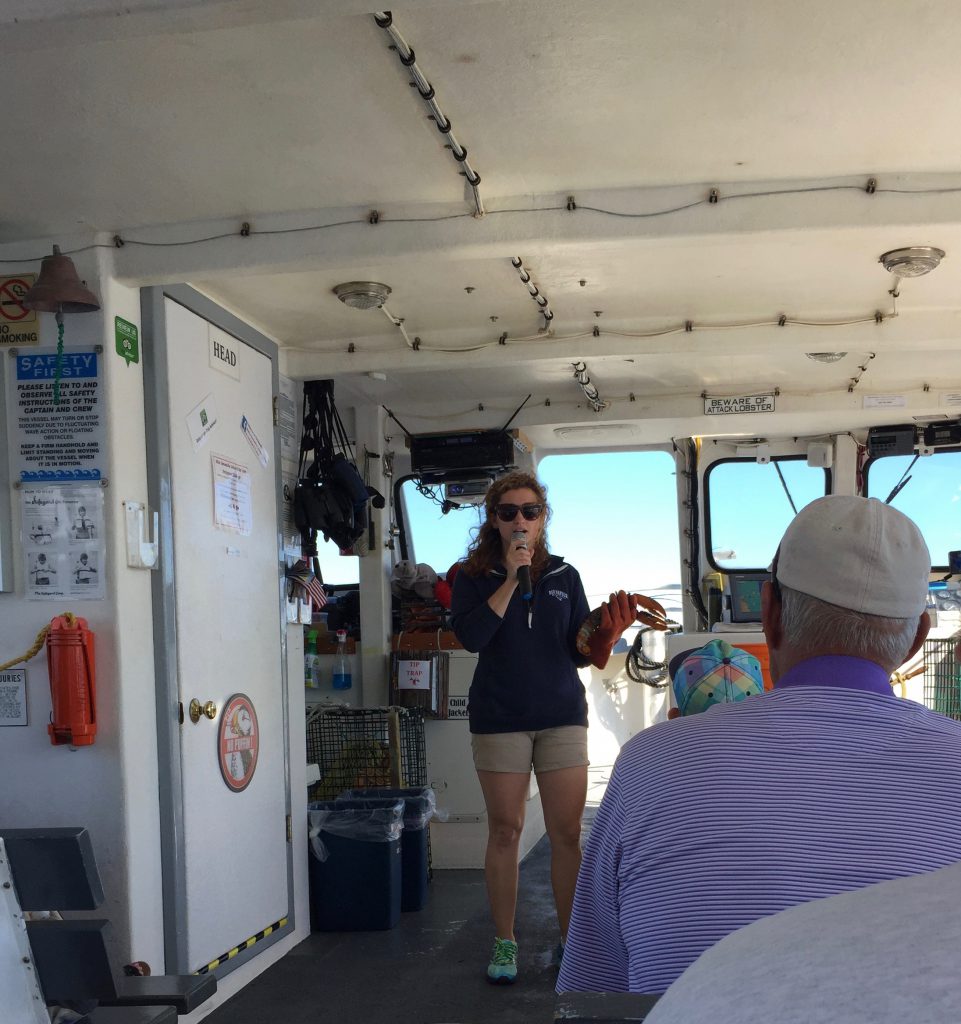 we learned how to tell the difference between a boy and girl. what lobsters they can keep and what lobsters they have to release. how they know which traps are theirs. how the eggs hatch. how the lobster pots work. and so much more.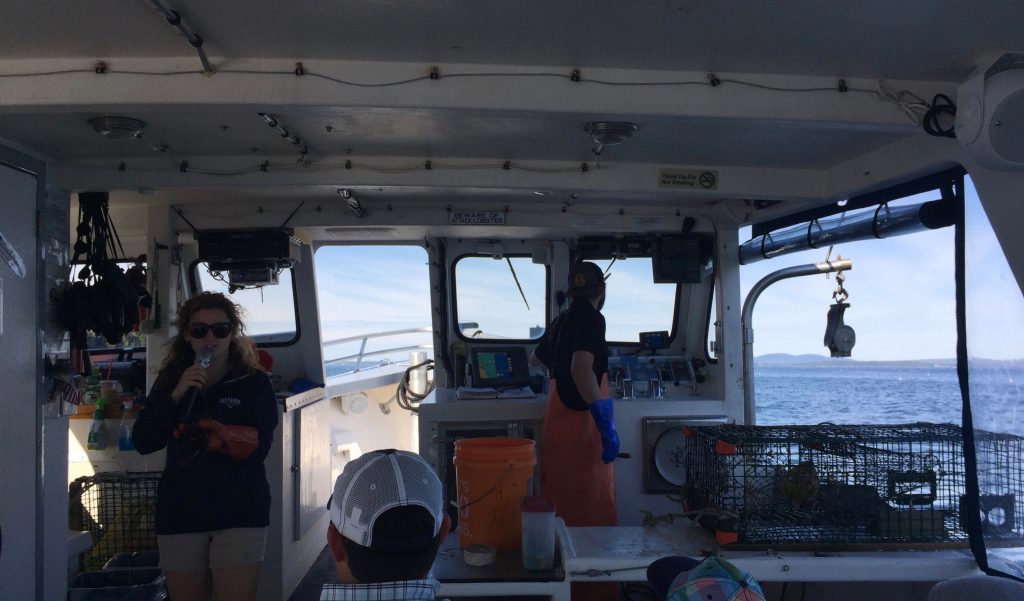 they have to have between 3.25″ and 5″ bodies.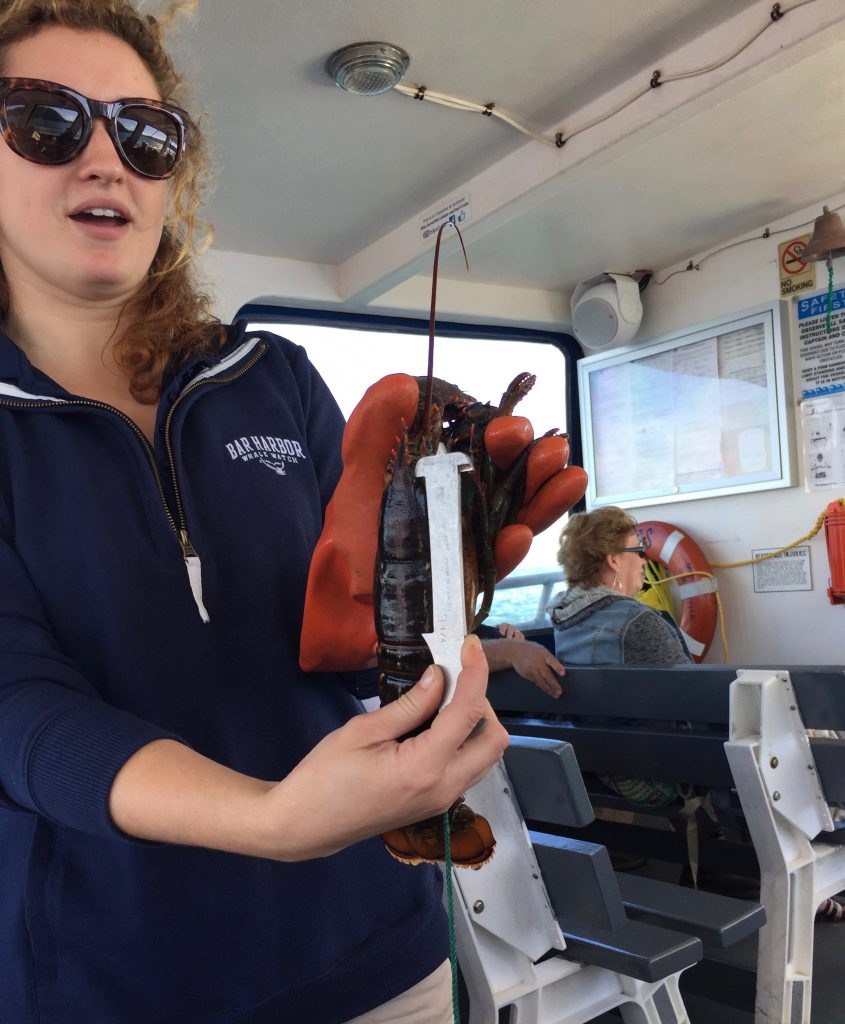 on lobster fishing boats, they keep and eat the crabs. on this educational boat, they are required to throw everything back in. after we all have a careful inspection, that is.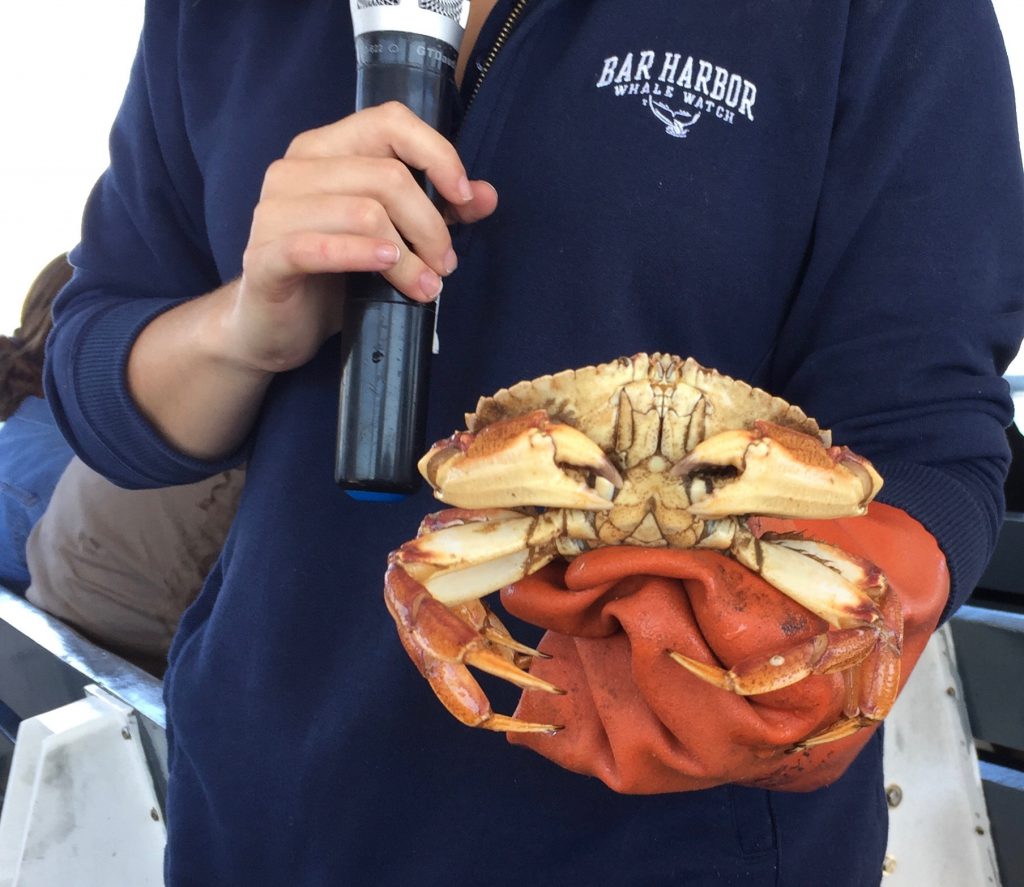 girls selfie.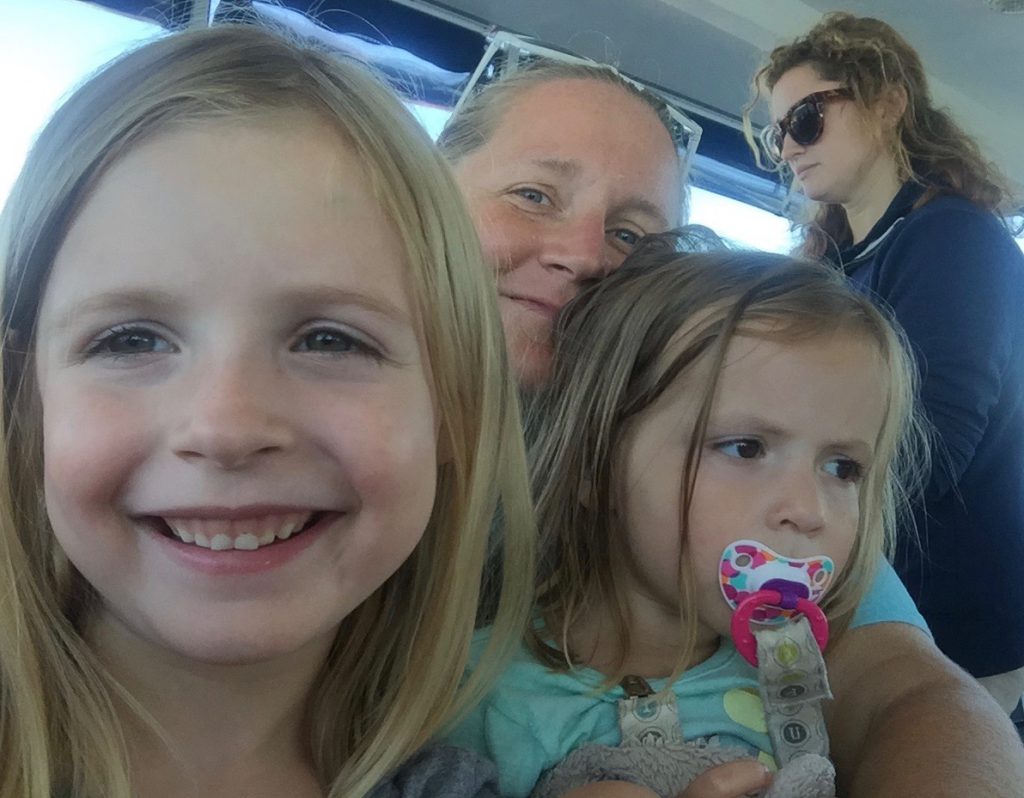 all the kids got to try measuring the lobsters and putting rubberbands on their claws.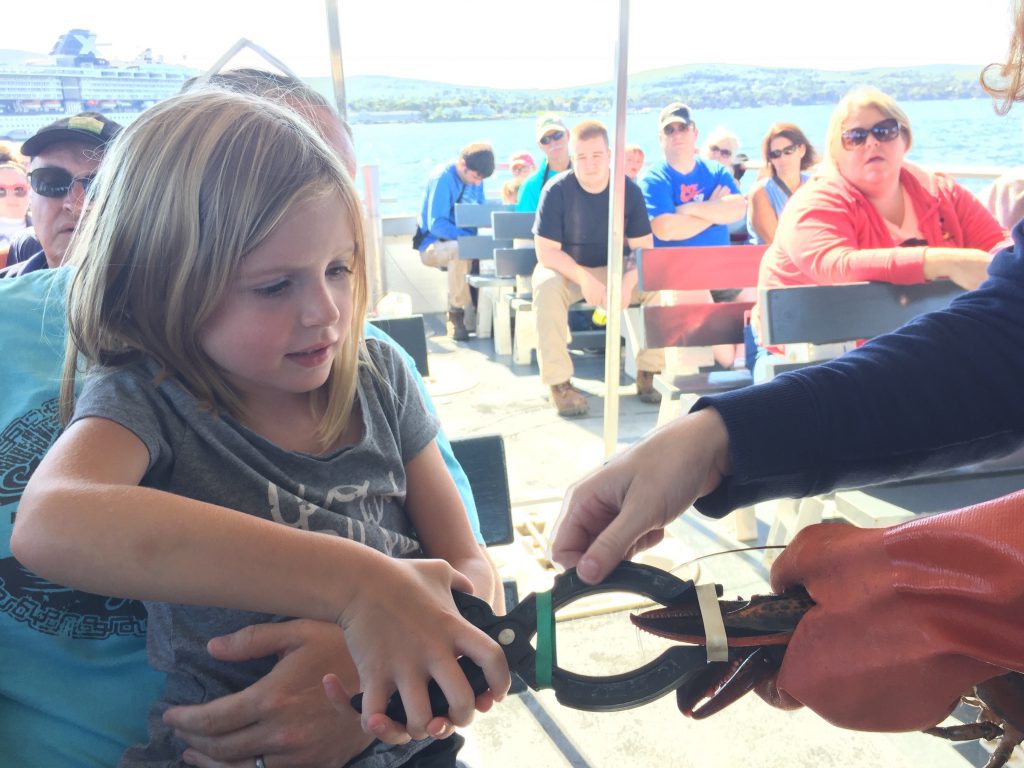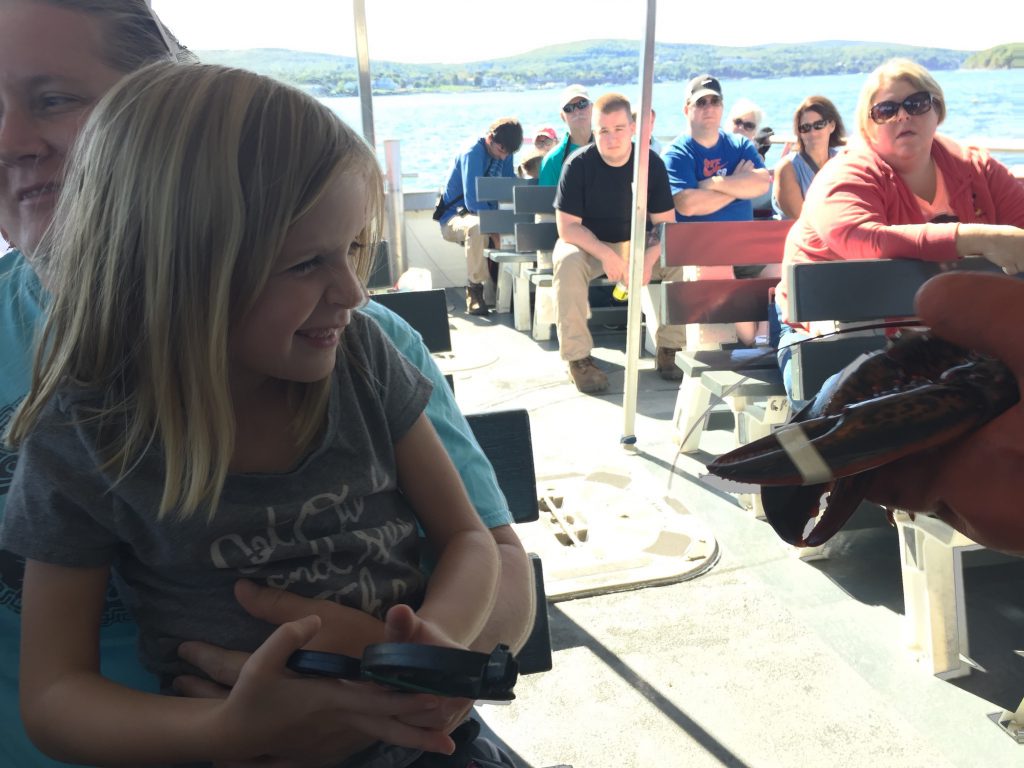 hazel even did it, but i don't have a picture because i was holding her and derek had moved up with anna so she could see better. (because she was the most interested lidkid, obviously). she got to put more rubberbands on…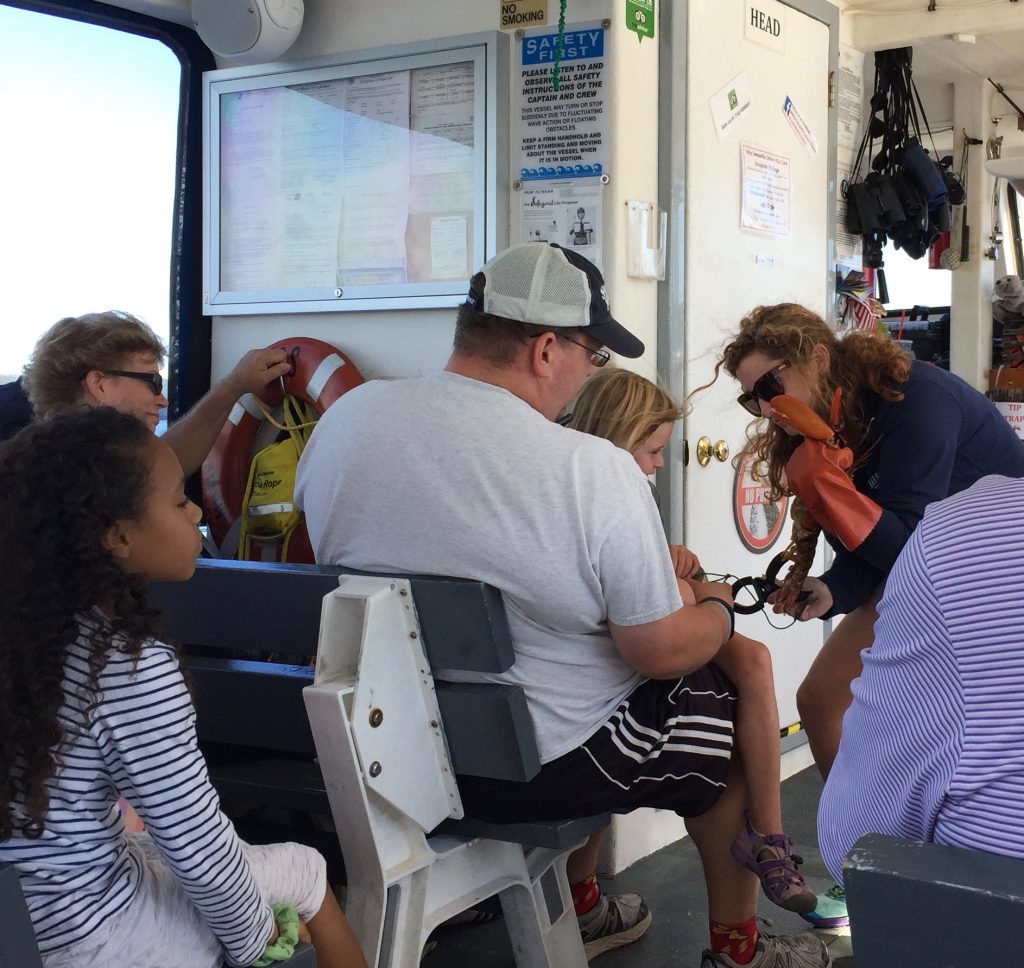 a pic from derek. a much better view. we did not select very good seats.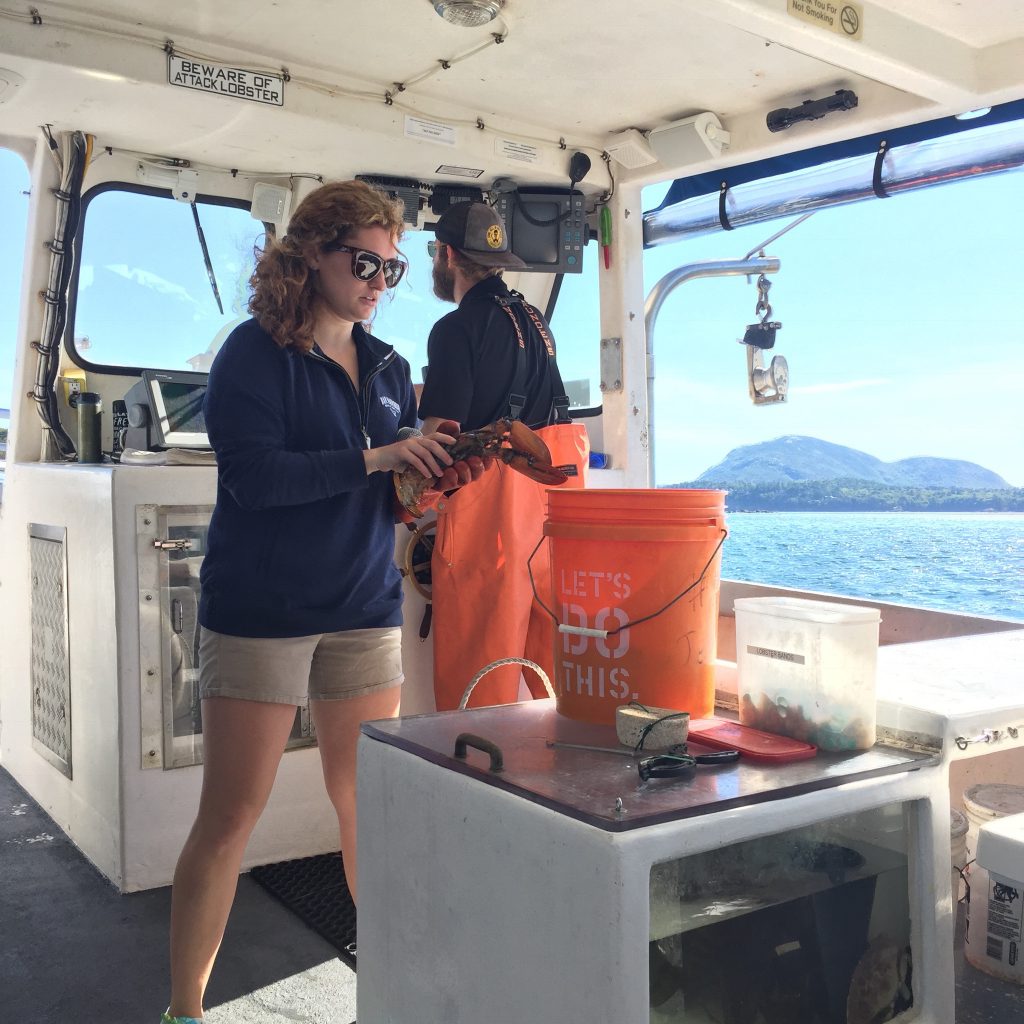 anna, measuring a lobster to see if it was a keeper.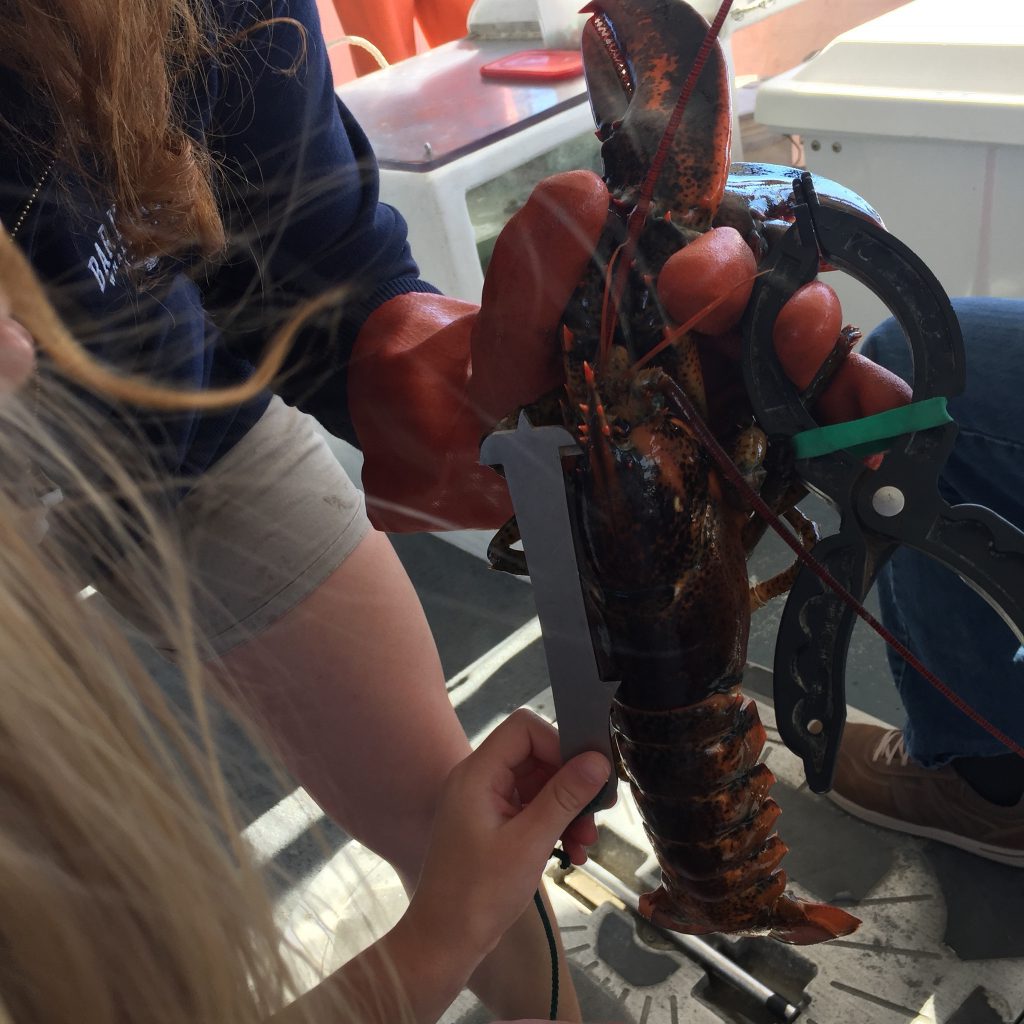 after the lobstering, we drove way way out into the bay to see some seals. the scenery was beautiful. seeing acadia from the water was pretty sweet.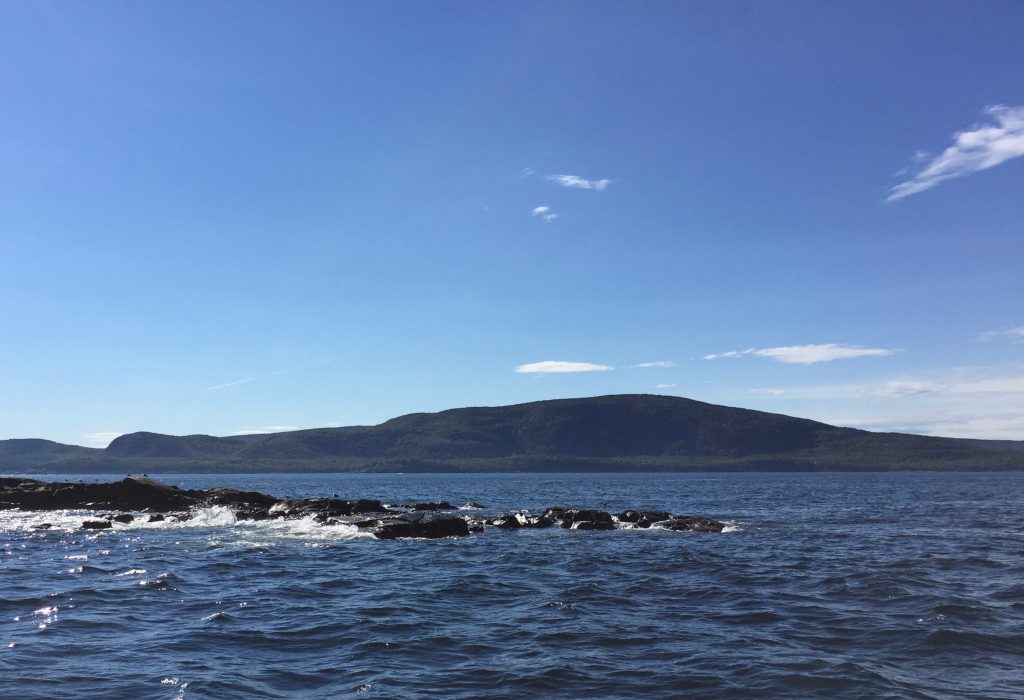 we rode out to a tiny little lighthouse on egg rock.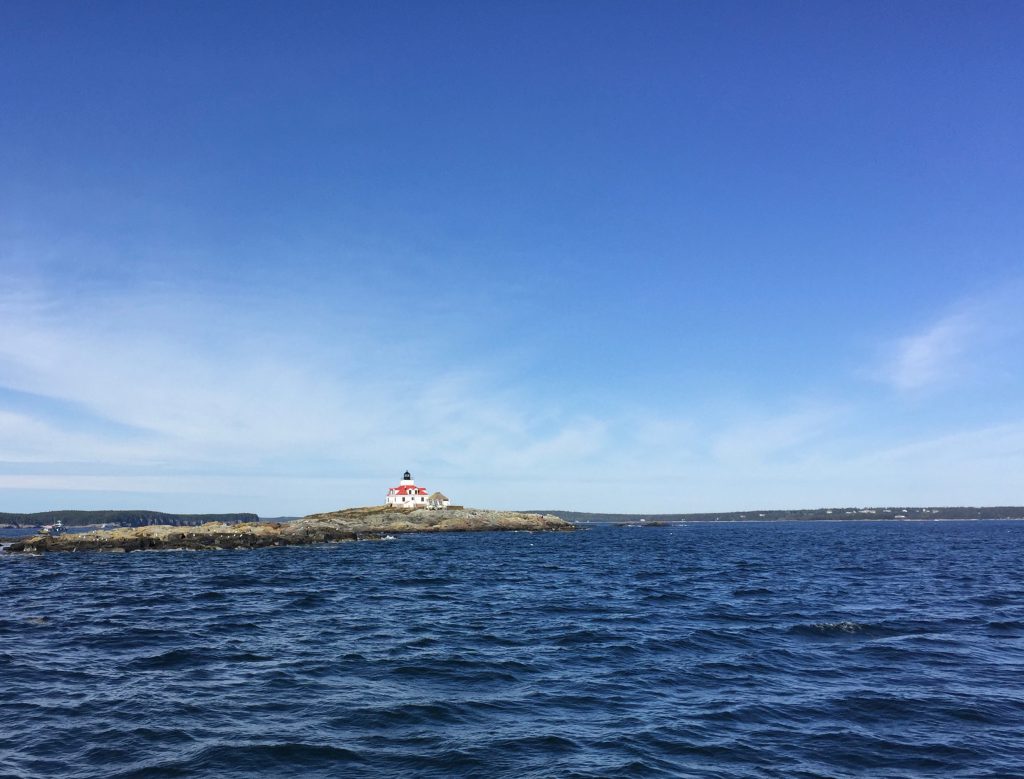 there were all sorts of birds and a bunch of seals bobbing about. i didn't get a great picture, but in this zoomed in shot, you can at least see some dark blobs to prove that we did actually spot some seals.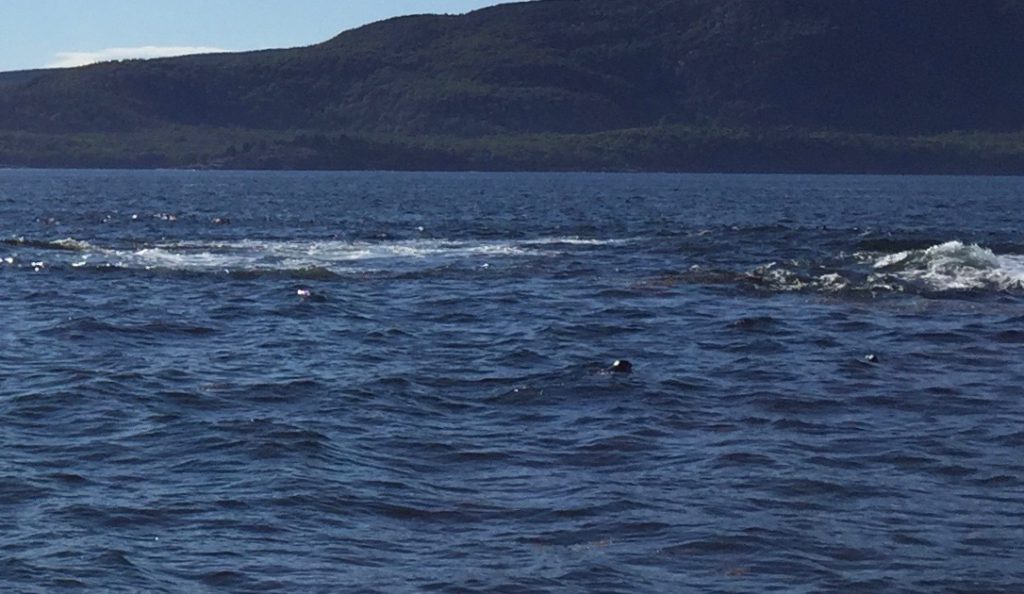 seal watching selfies with the anna baby.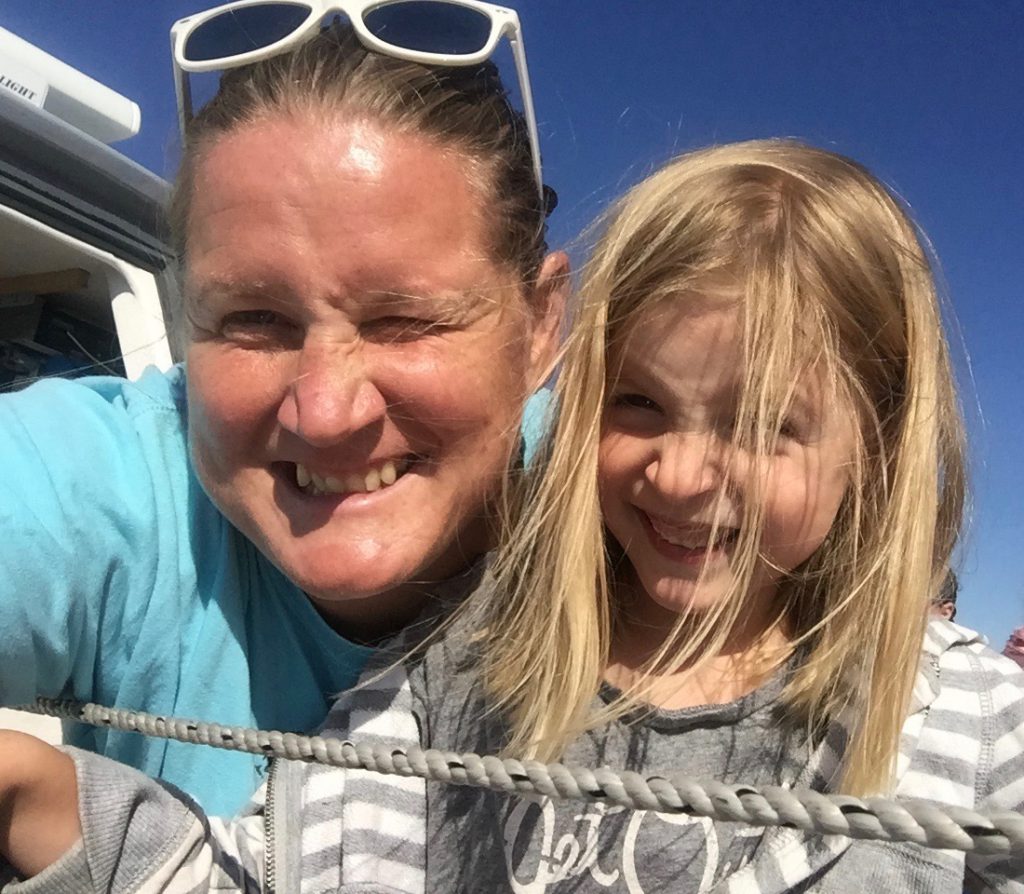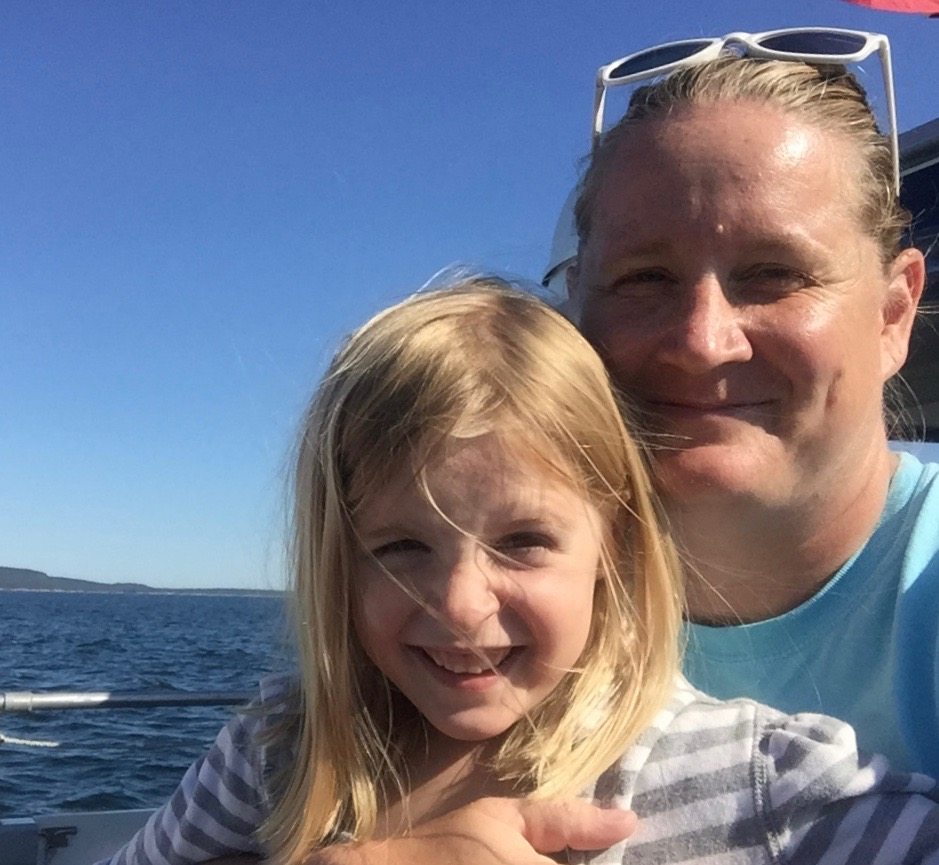 meanwhile, the ride out put hazel to sleep. and isaac wasn't (and never is) super interested.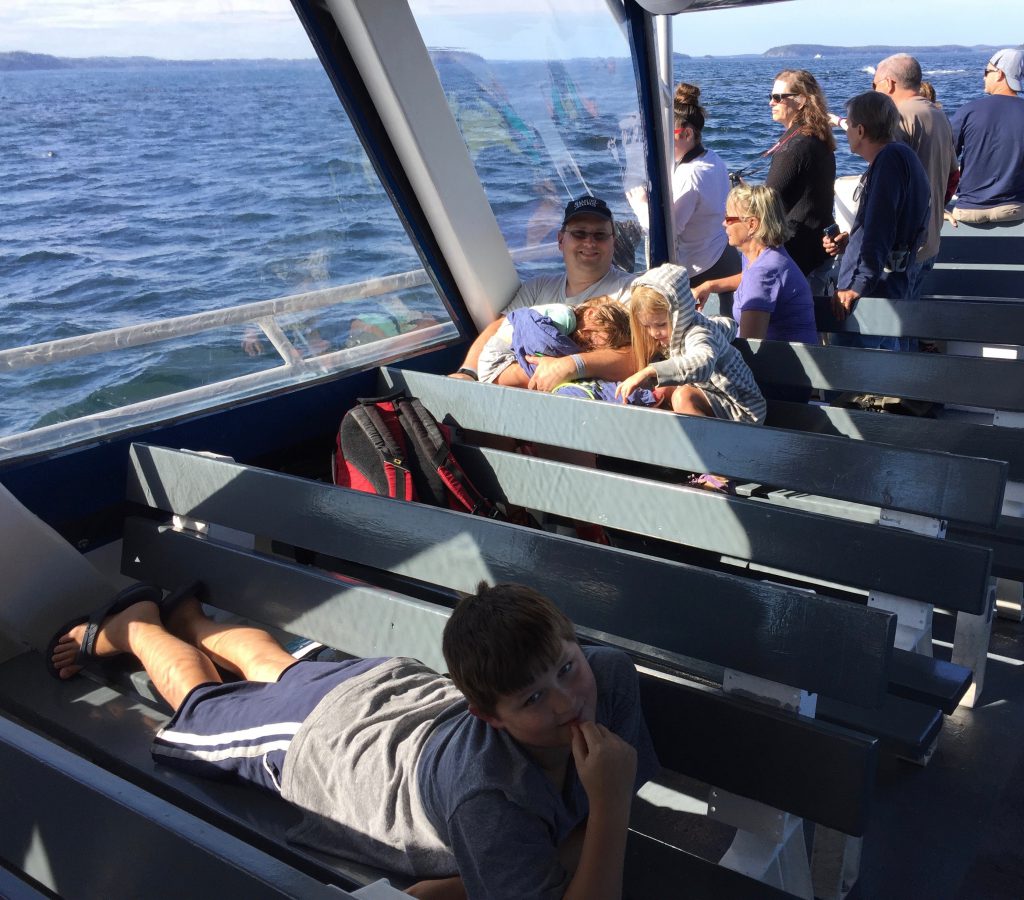 we got a little closer to the island before turning around and heading back to the harbor.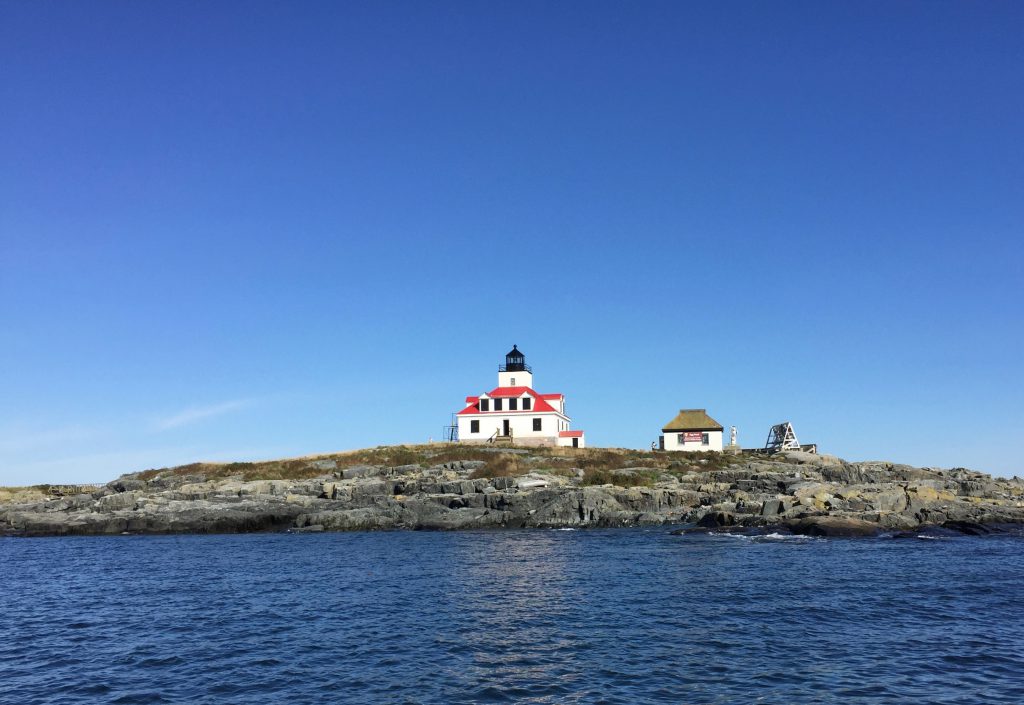 hazel was OUT. COLD.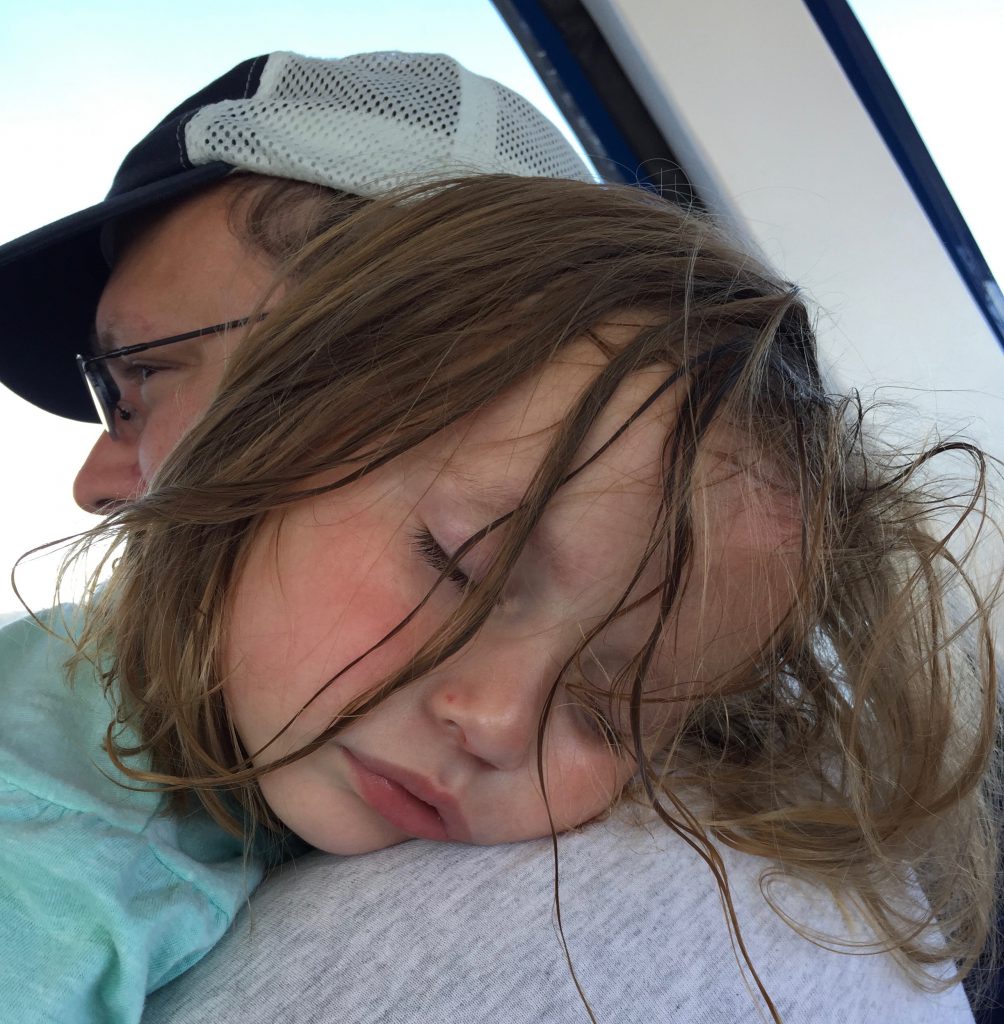 on the ride back, we all got to hold a lobster. anna had been asking me the whole trip when she would get to hold one, so she was super excited.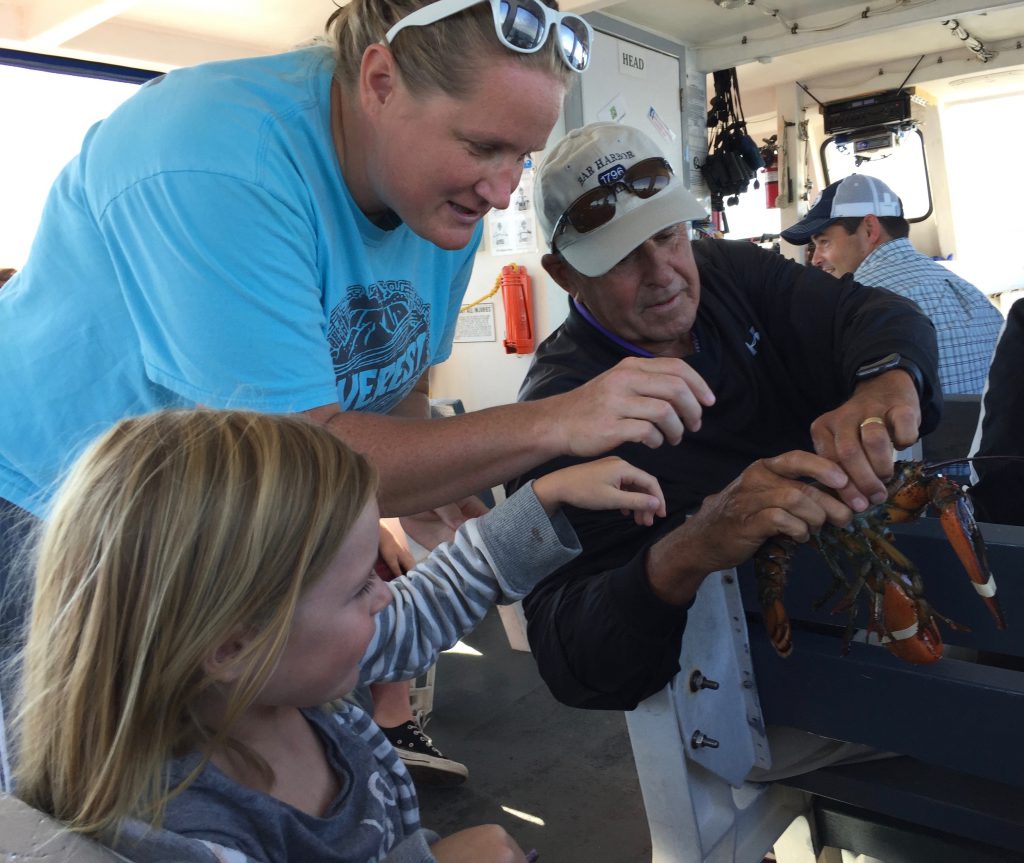 pro.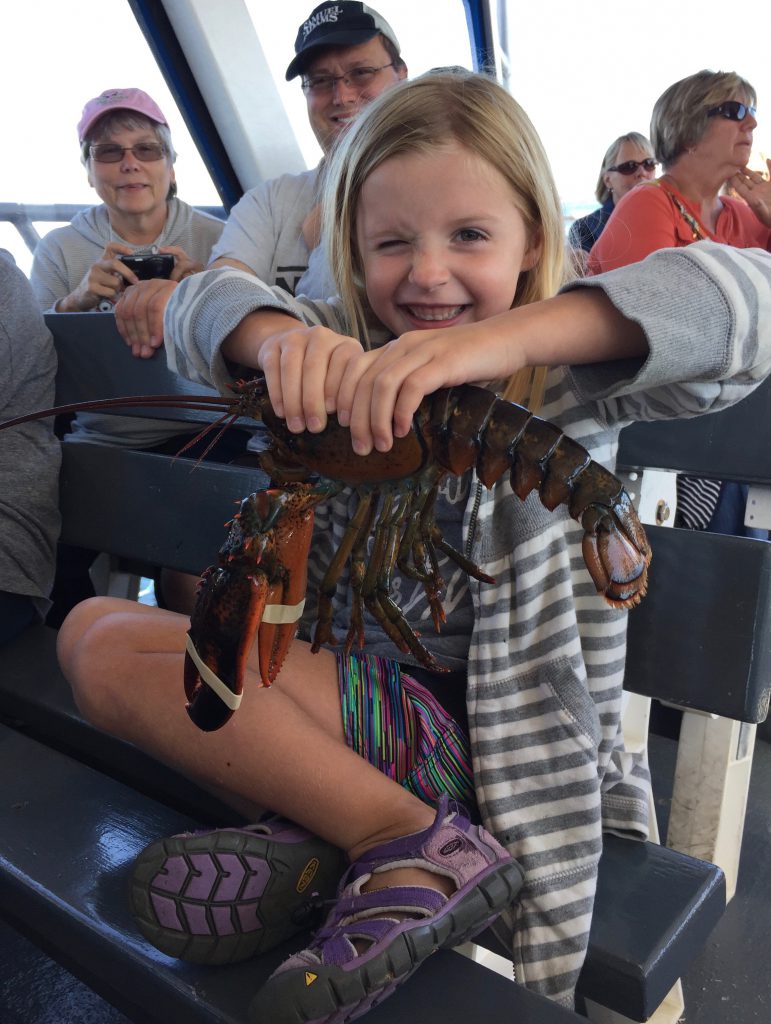 our boat was called the miss samantha and they were holding a contest for folks to post their pictures of themselves kissing the lobster and hashtagging it with #misssamkisscam. we talked anna into kissing her lobster, but then i never entered and i don't even know what we would win. but here's that pic.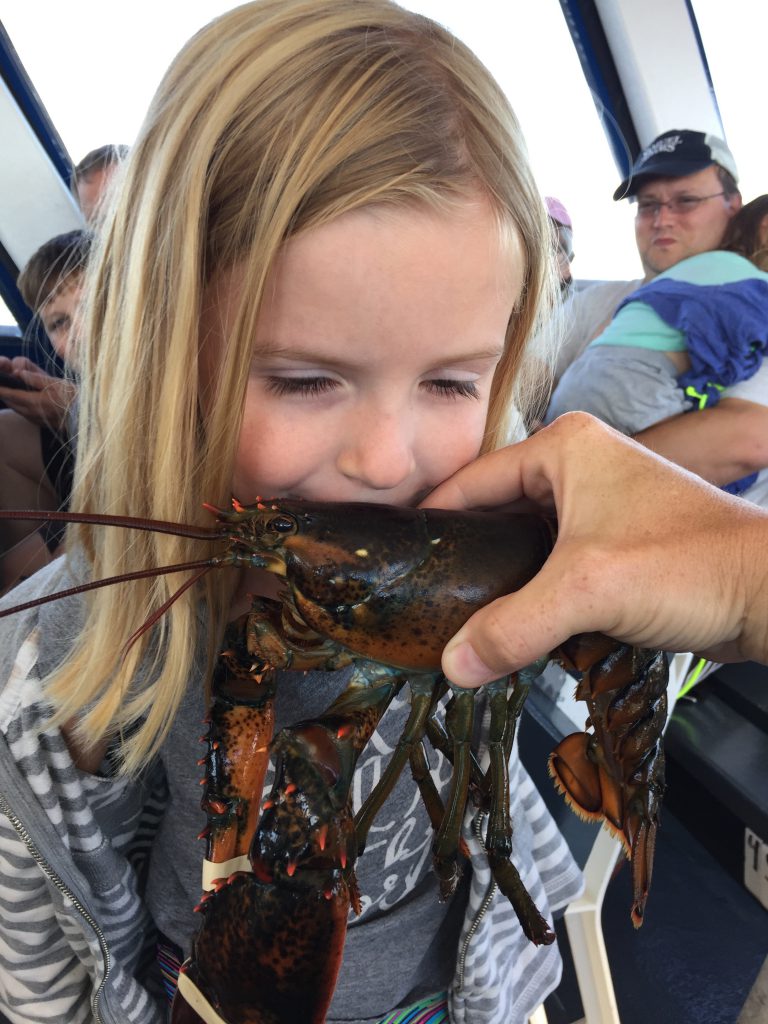 seriously. she loves animals.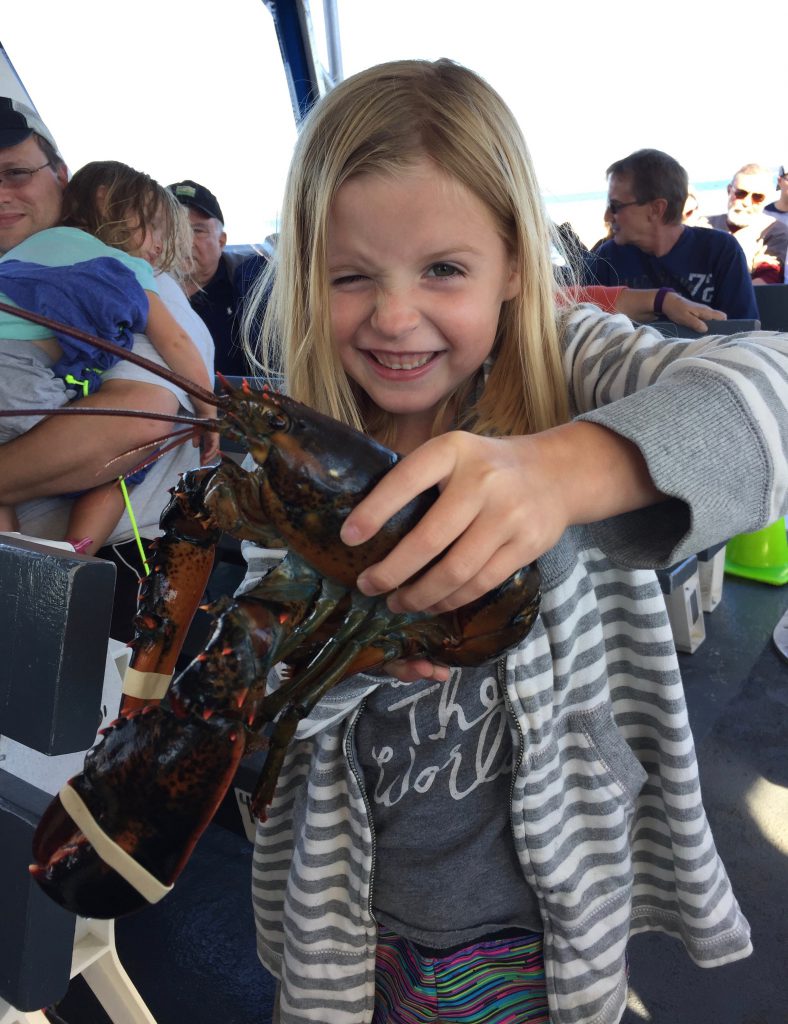 grandma even got in on the action.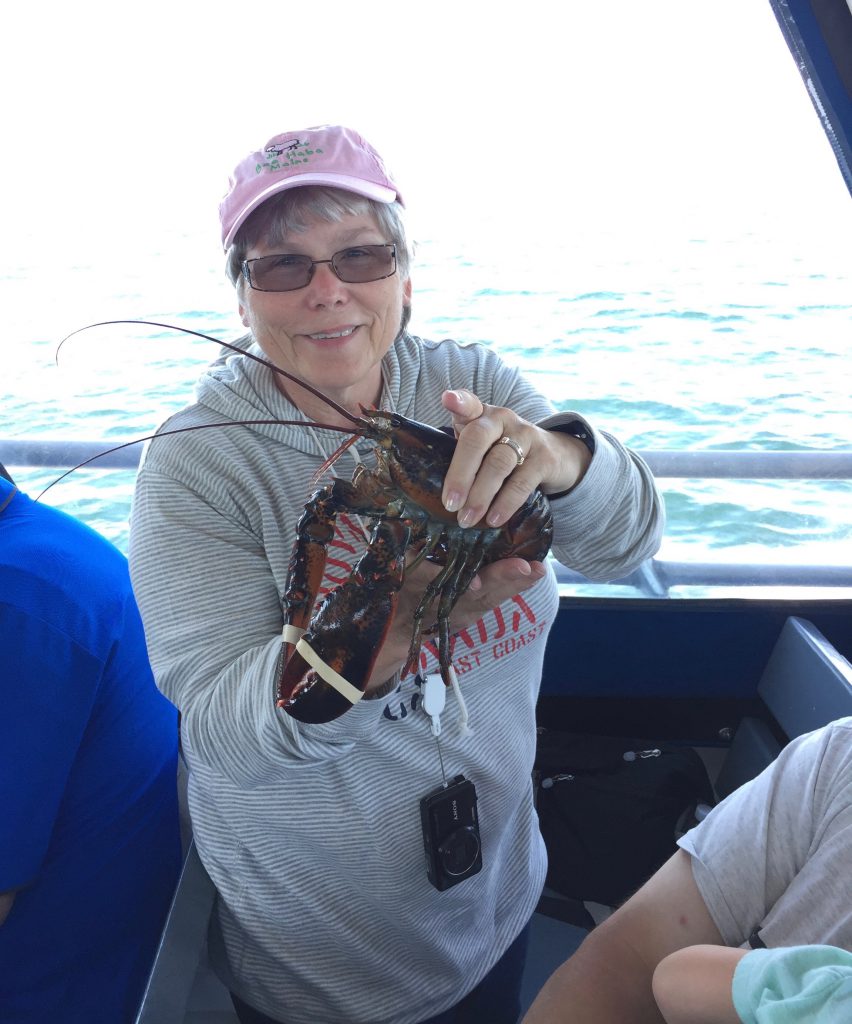 after the cruise, we walked up through bar harbor for a bit of shopping. it's a pretty little area, except for all the tourist mania. (there were several cruise ships worth of extra people milling about).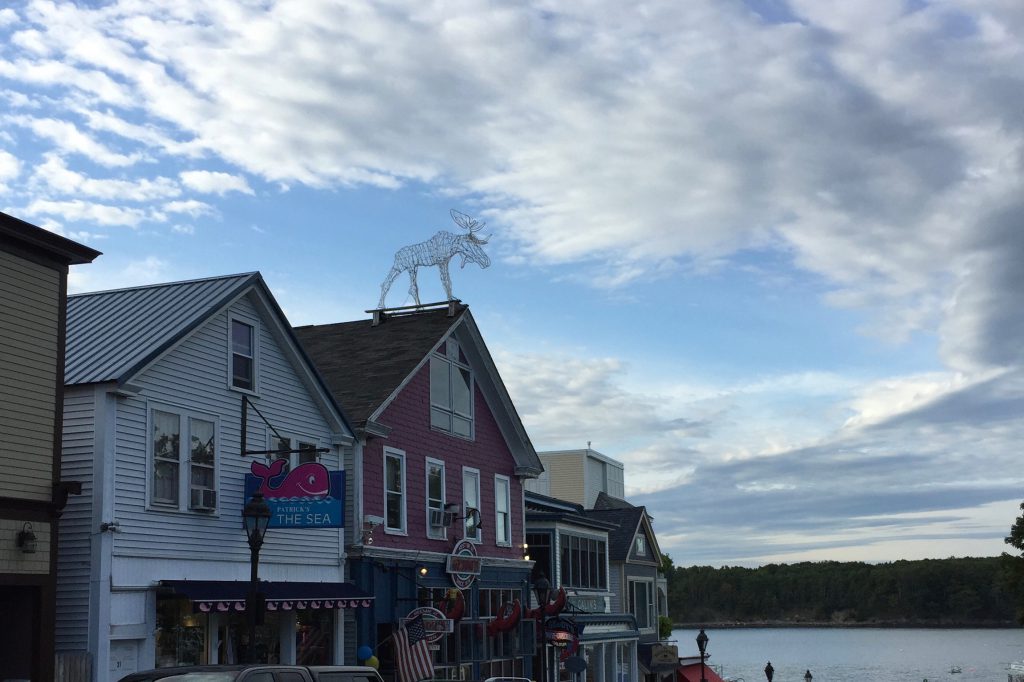 the grandlidboms bought gifts for the lidkids, and anna obviously chose a lobster (and a moose, not in the picture), while ike chose a camo print lobster, and hazel a lighthouse snowglobe. 🙂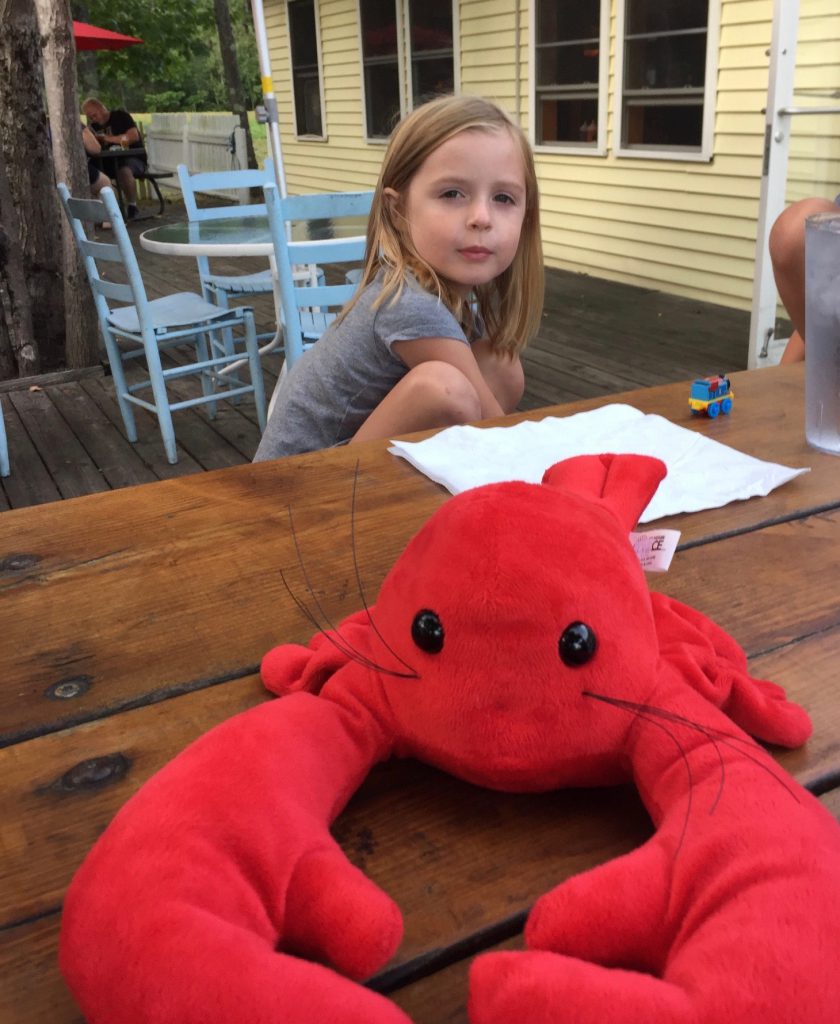 we finished the day with some dinner. a campfire. s'mores. and 2/3 of the lidkids reporting back to the grandlidboms for a sleepover.