we kept so busy during our time at acadia, so i'm cramming two weeks of miscellaneous down time into one post. so, without further ado….
hazel has about 40 thomas the train minifigures. sadly, there are no tracks being made for them. so, we busted out some washi tape and she's totally good to go.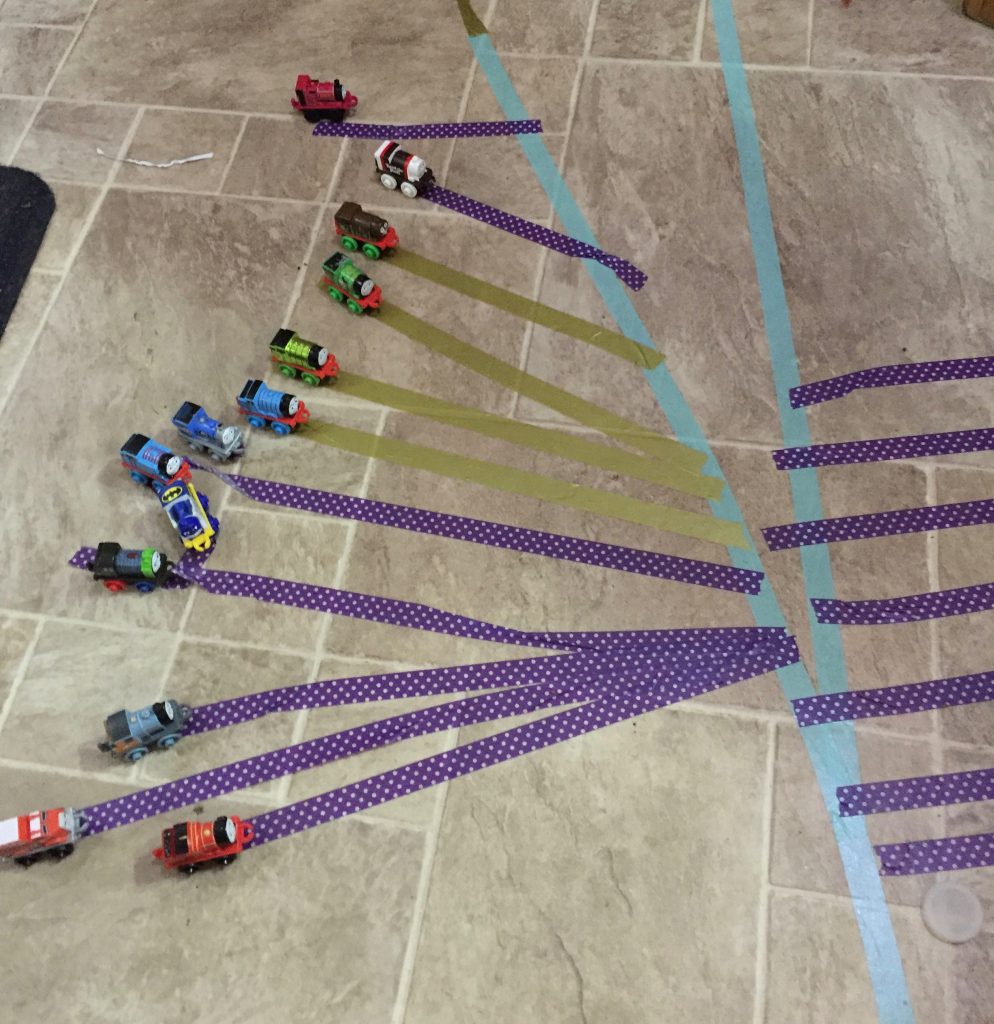 and we don't have to worry about pieces fitting together. even anna enjoys playing with them.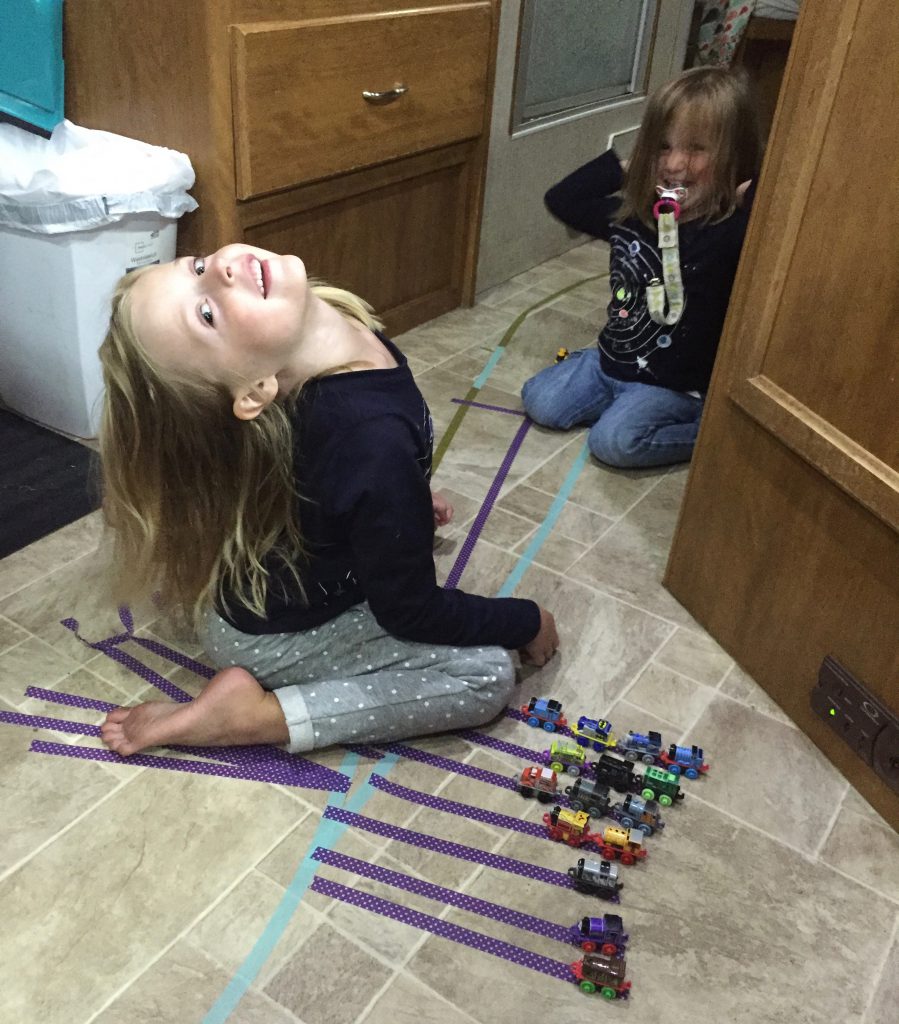 we received a care package from the grandlidboms. it had the next size shoes for hazel that i had packed away. some bedding and towels for their upcoming visit. some autumn soaps and lotions. and a book for anna from aunt kristin. she read it in record time.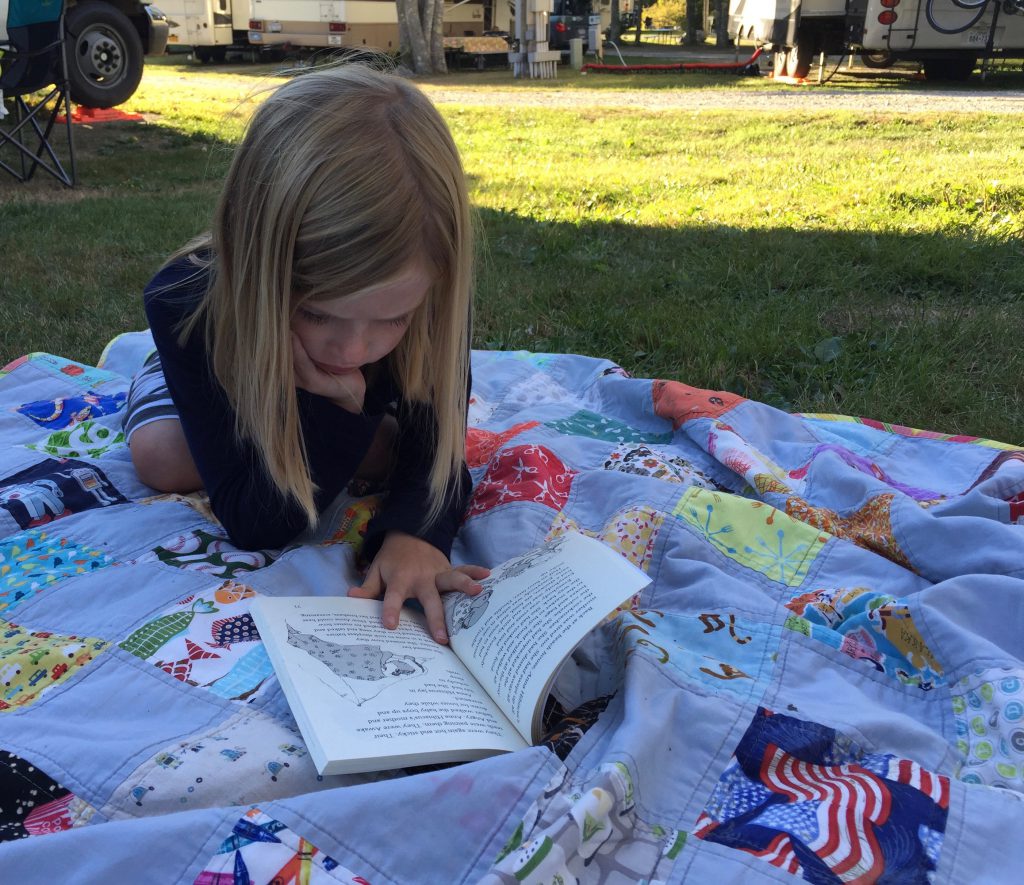 so, one night, while we were sitting around, a car rolled through the campsite, ringing a bell. lo and behold, it was a pie "truck". like an ice cream truck. only pies.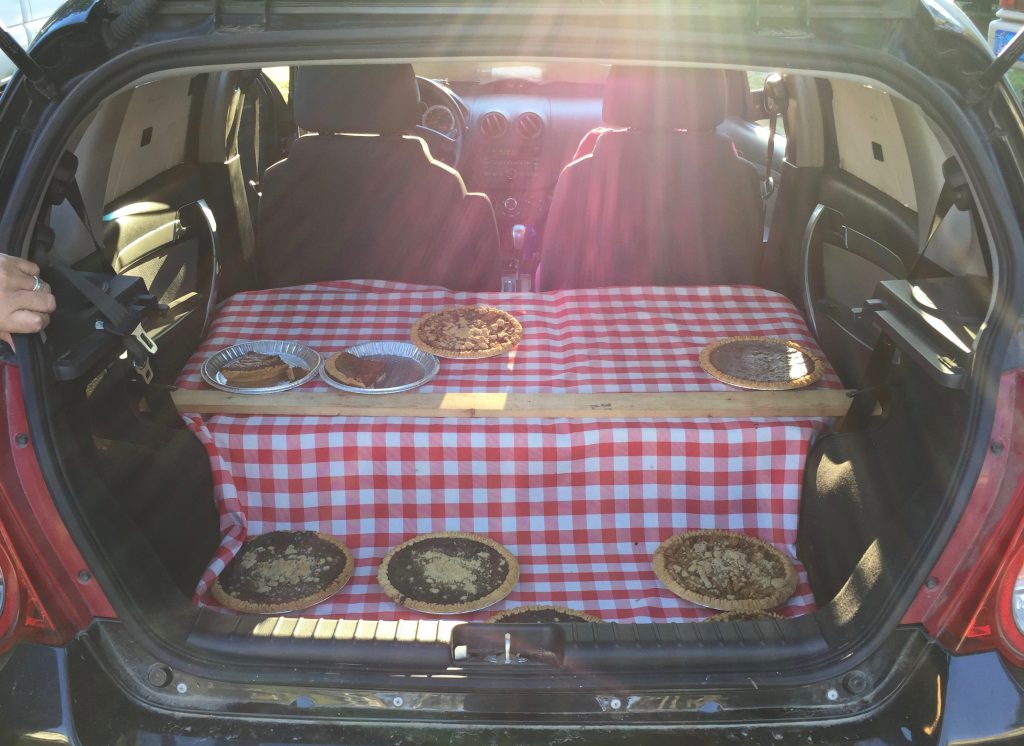 so, we obviously bought a blueberry pie. we split it with another fellow camper. and it was soooooo good.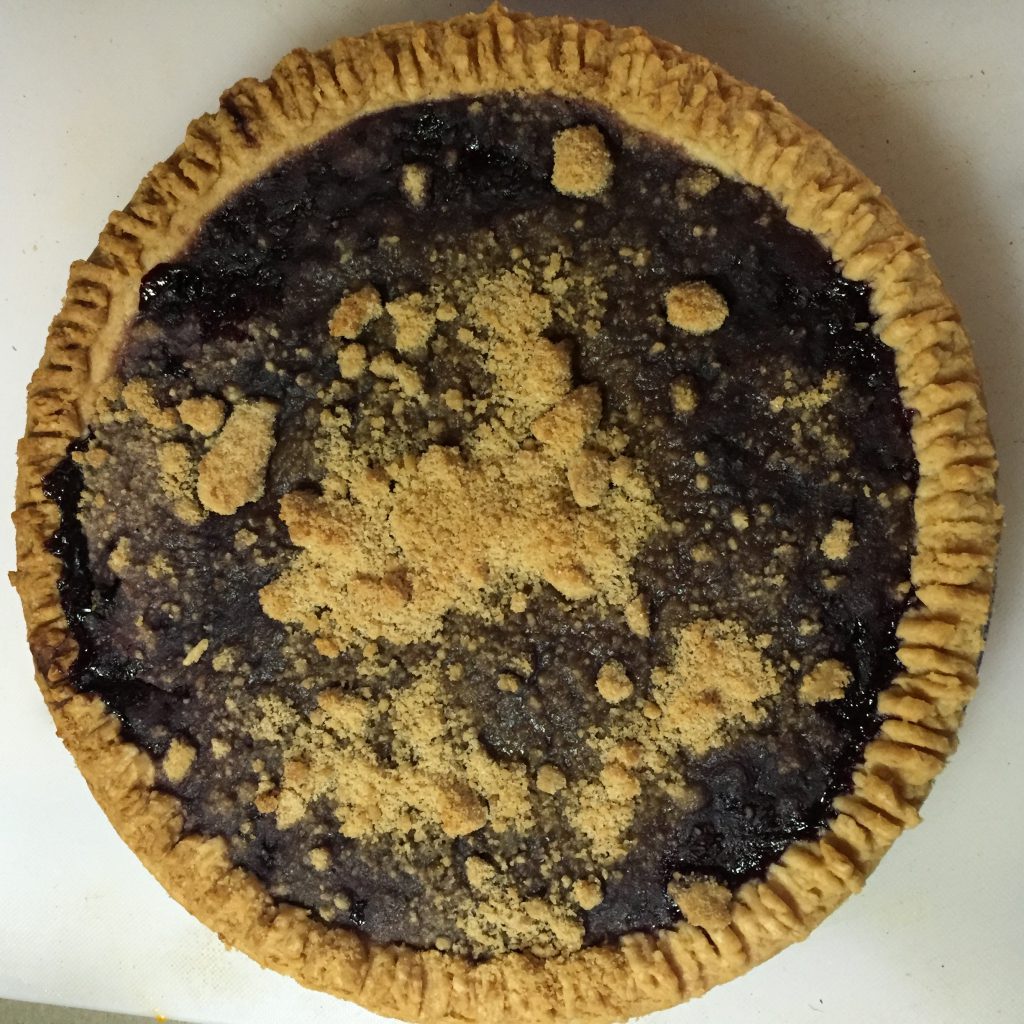 our campground was right on the water, so we (derek) took the kids down for low tide a few times.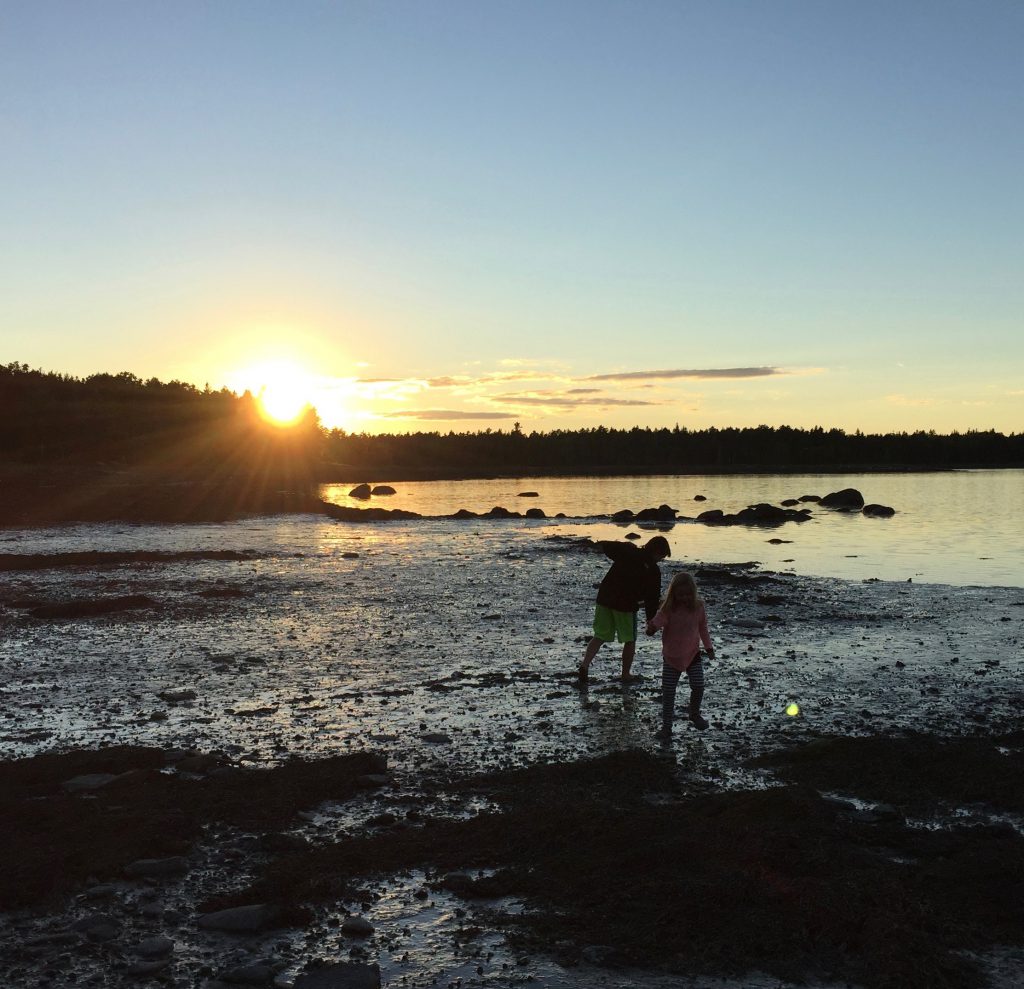 there were also several campfire nights. hazel likes to get a burning ball of marshmallow napalm and then start swinging it around. it's very safe.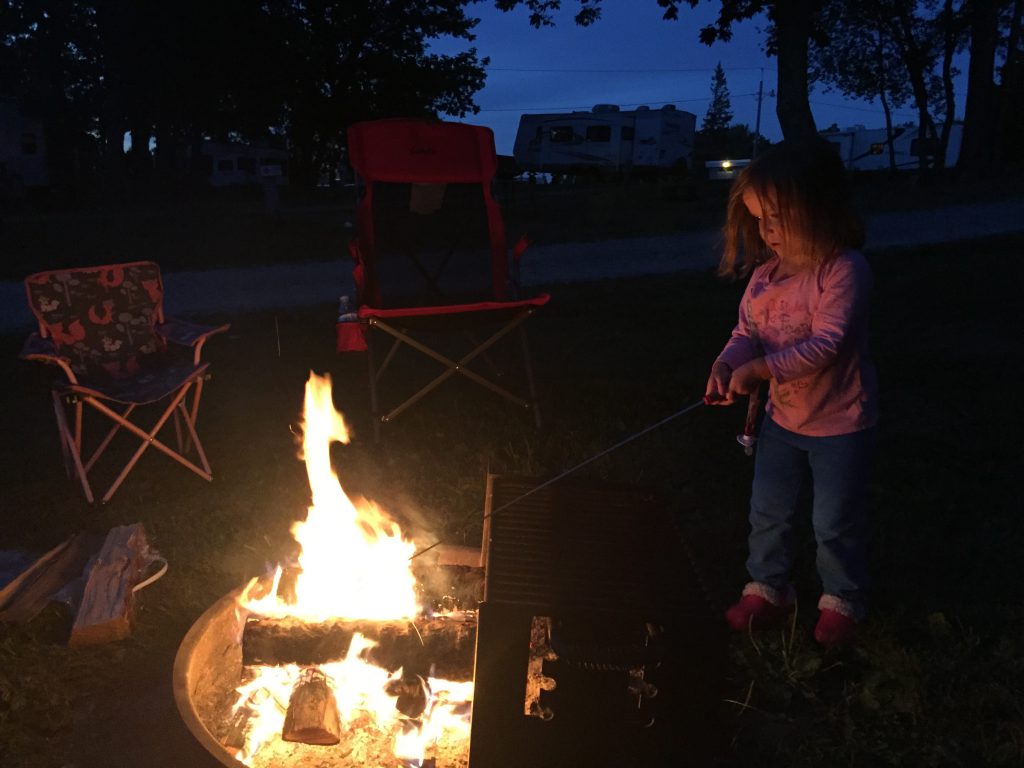 after the s'mores, the campfire loses its novelty and the kids turn to electronics for entertainment.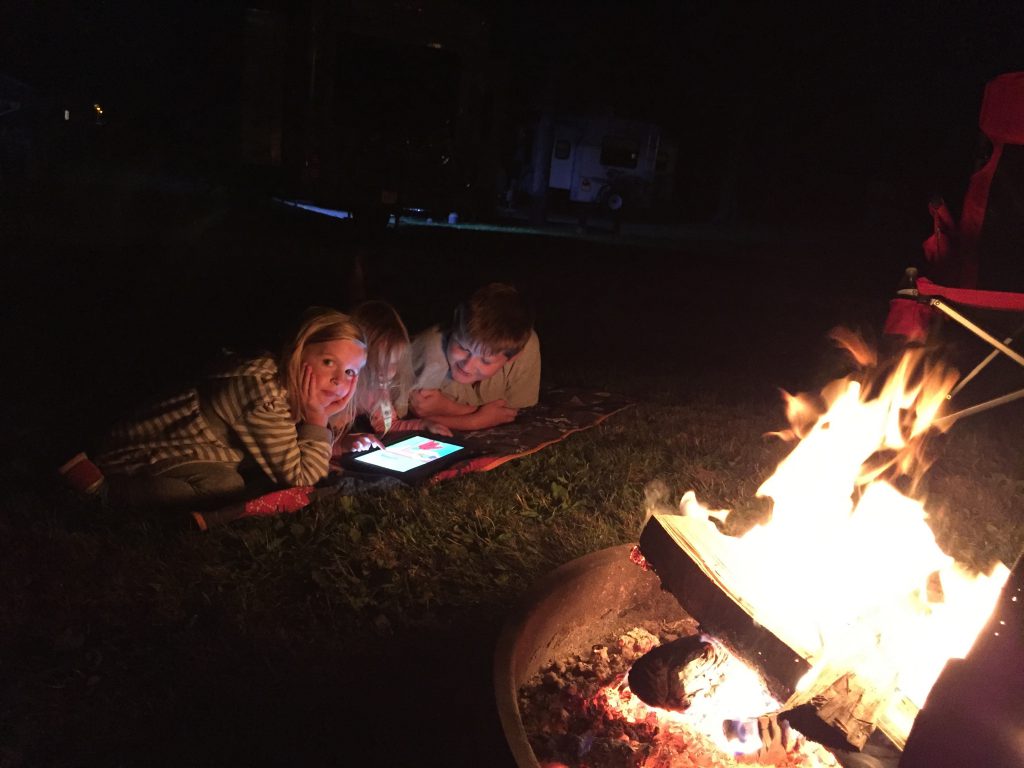 there has been a LOT of lego-ing lately. the big kids spend hours crouched in this tiny spot, minecrafting away.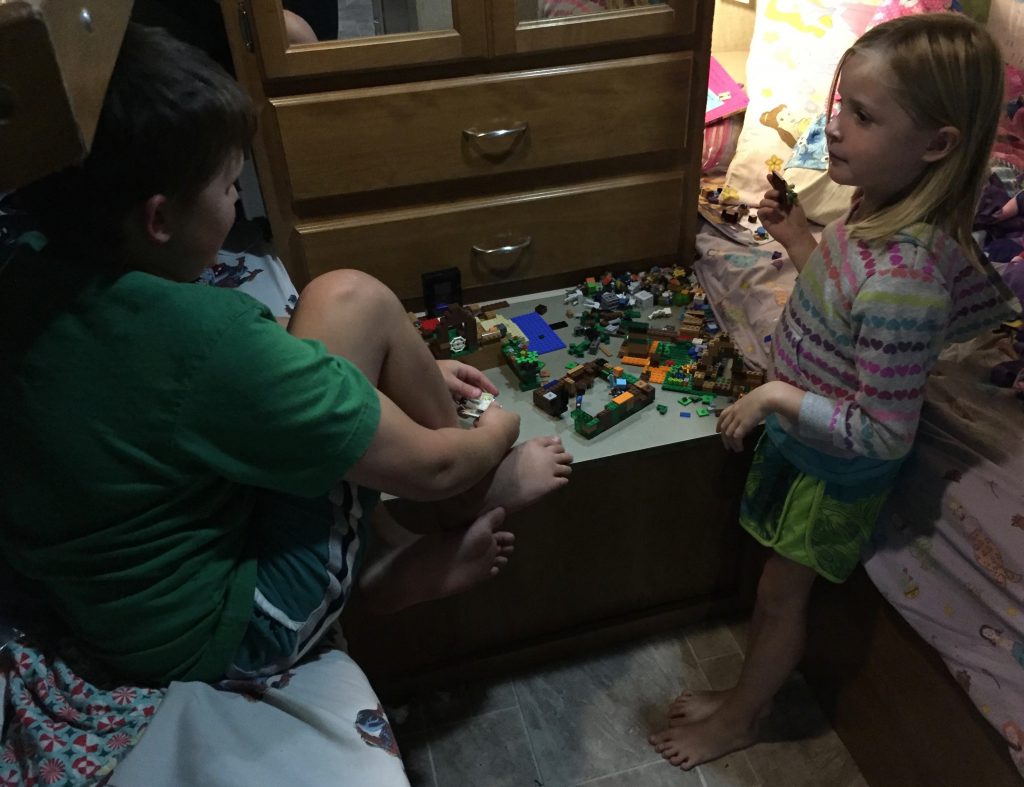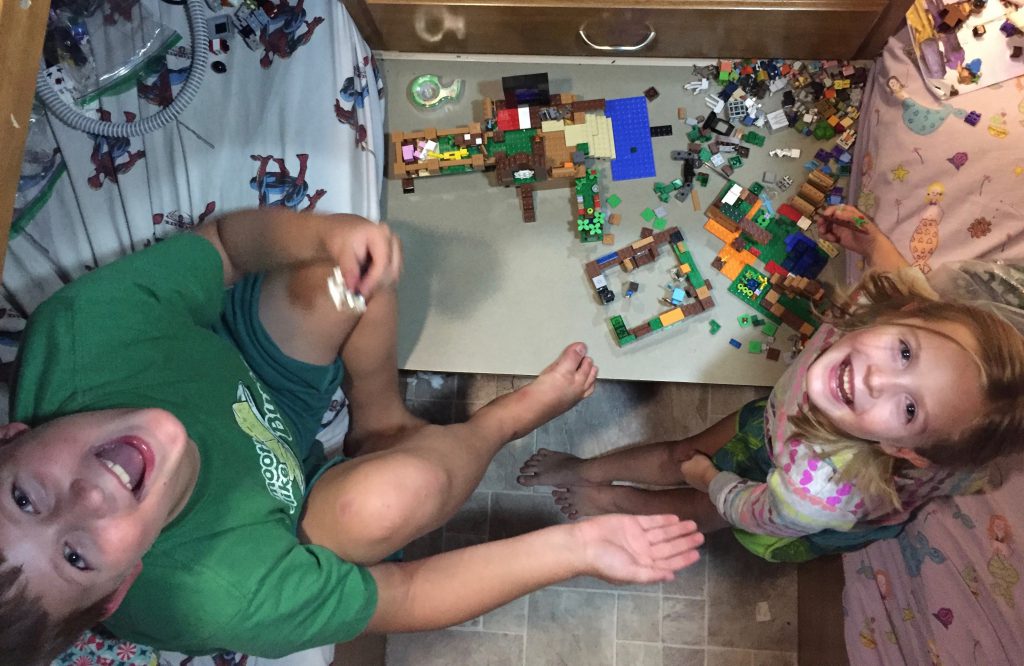 ike.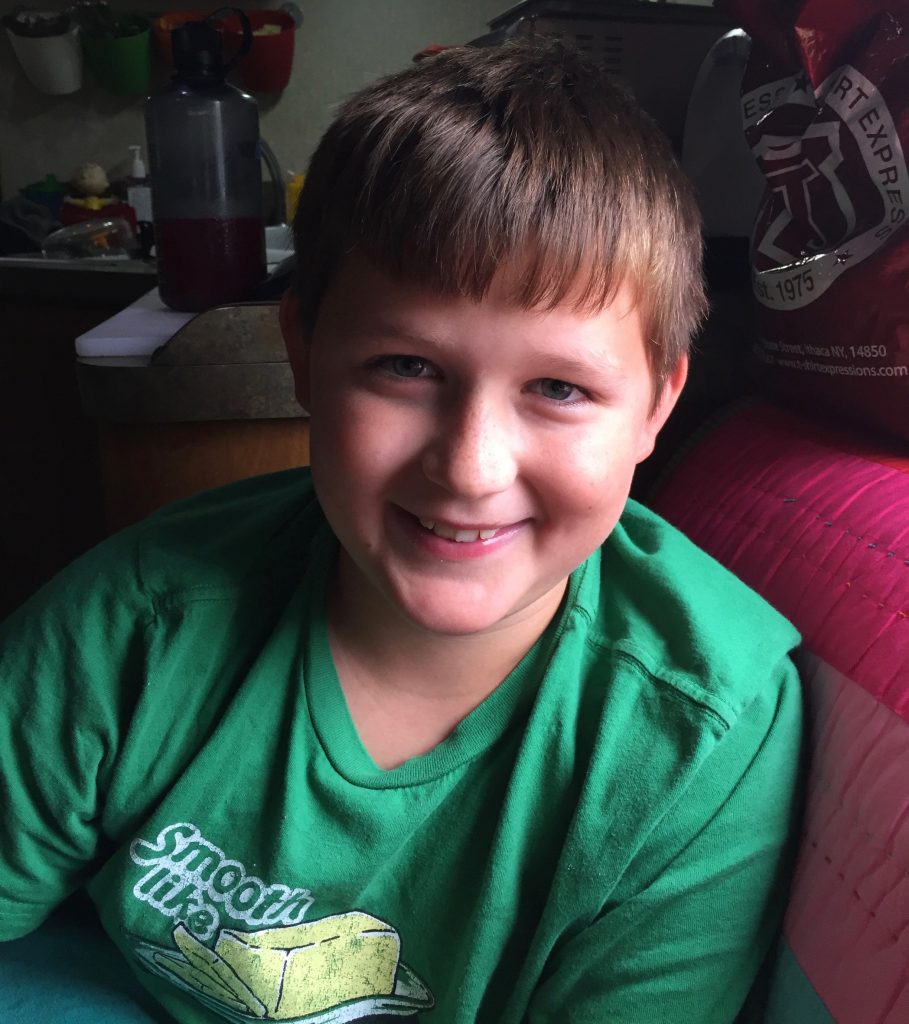 one day, during derek's lunch break, we took a quick trip over to "thunder hole". the kids and i had been there before, on one of our hikes, but supposedly at 2 hours before high tide, under perfect conditions, there's loud booming sounds and big splashes. we must have missed it or the conditions weren't just so.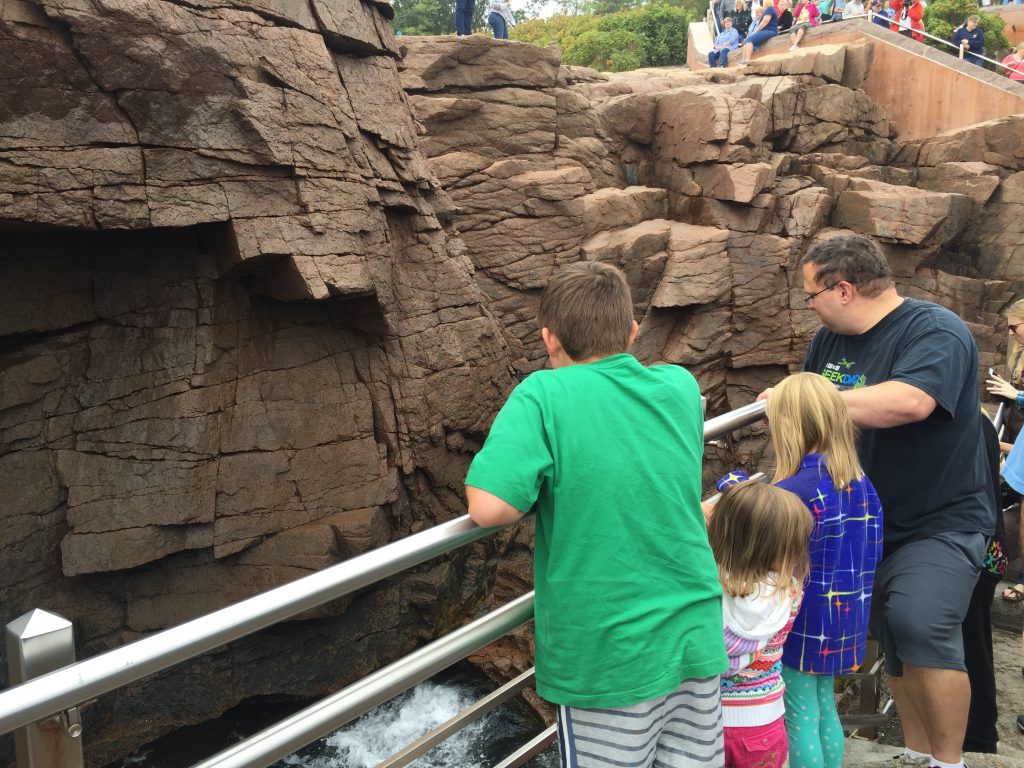 we watched for a bit and then went back to the campsite.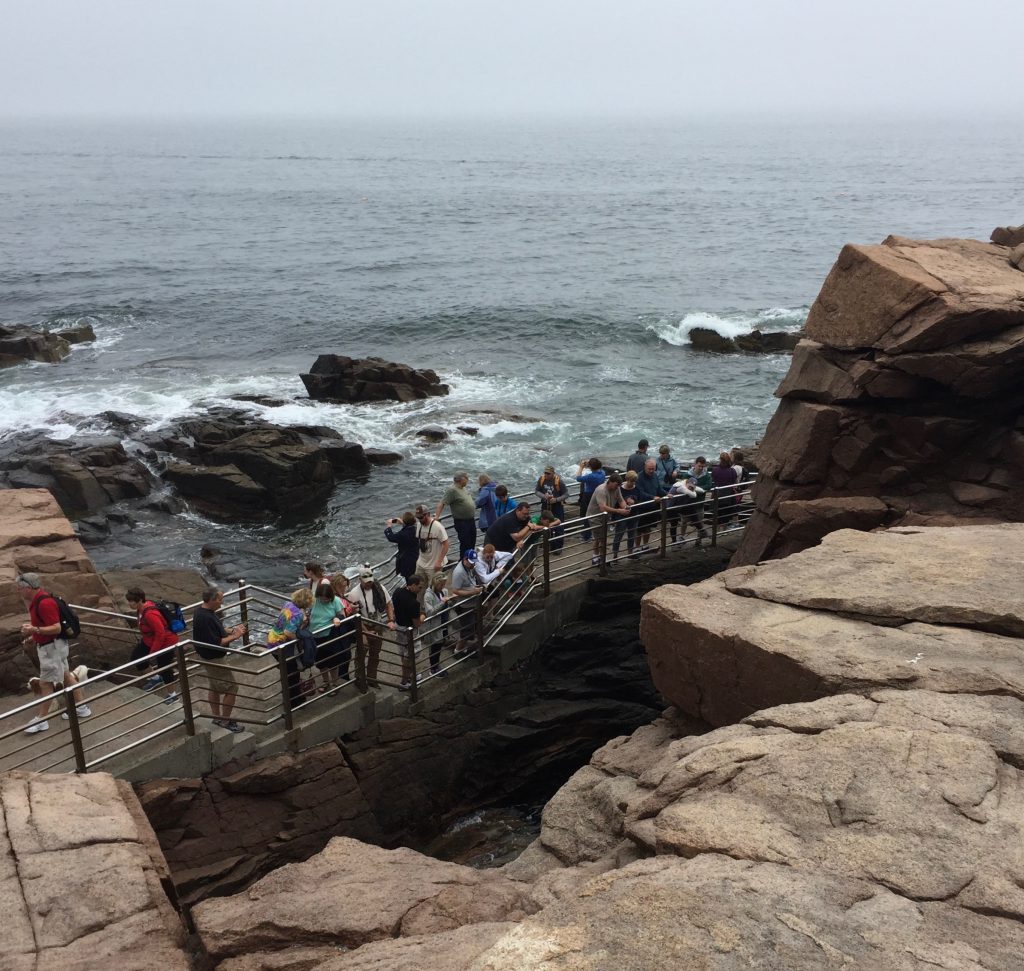 on our final day before the grandlidboms came, anna and i rode the bus into bar harbor to shop and eat ice cream. it was beautiful out and i couldn't stand sitting around the campsite, but the kids were being extra lazy and bummy and didn't want to do anything. only ice cream could entice anna to go with me.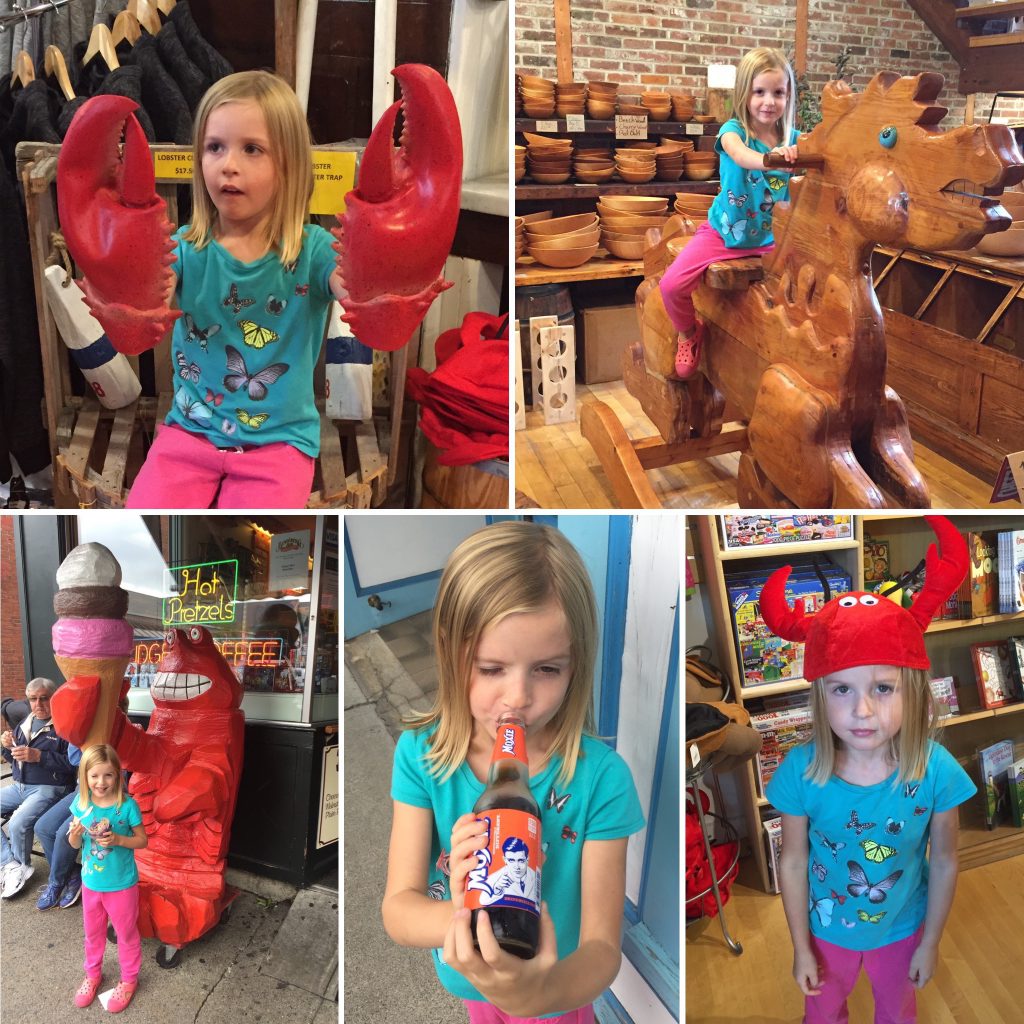 on wednesday, in the second week, the grandlidboms arrived. we settled them in and then went out to dinner. back to the lobster/barbecue place. this time, we went with clams. blerg.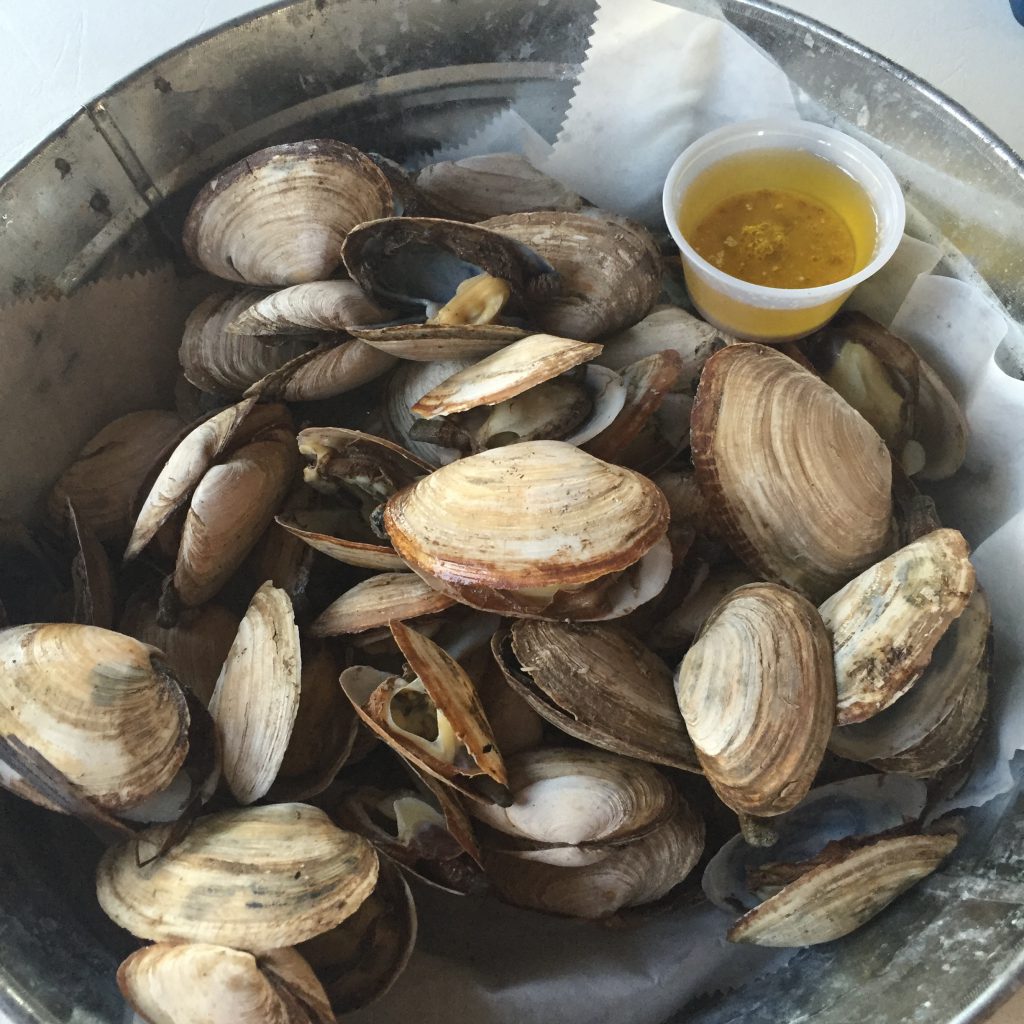 all of the lidpeople at dinner. minus me. the photographer.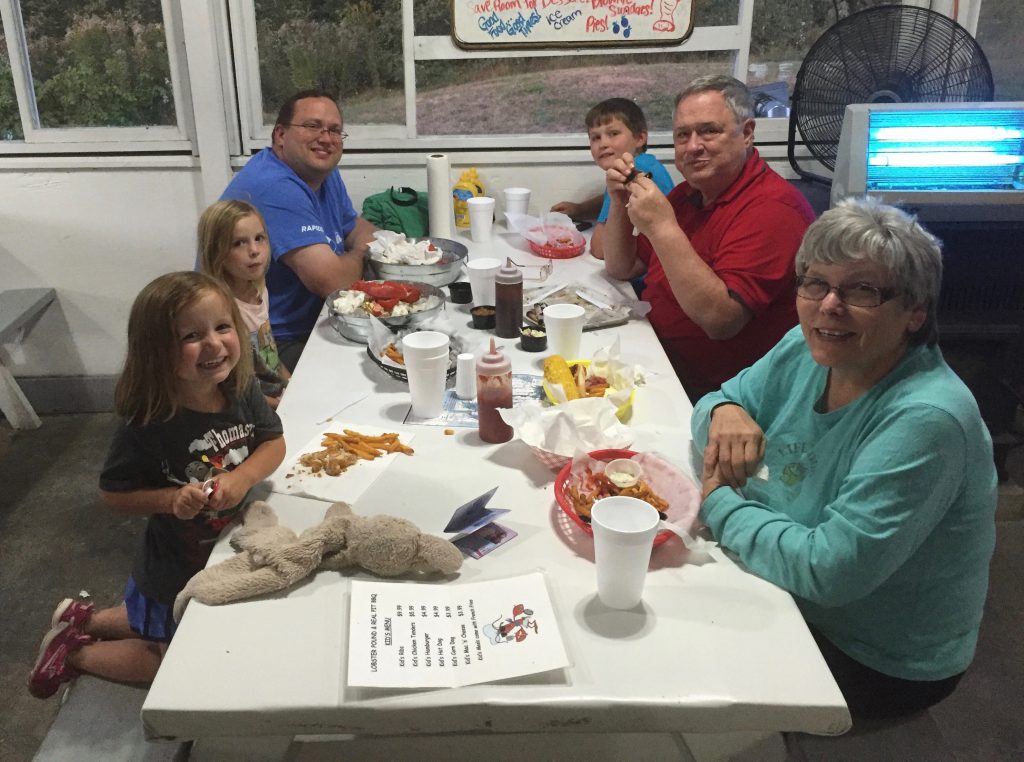 our thursday with them is well documented (bee hive hike and lobster boat). on friday, we went back to bar harbor to walk on the bar island trail and do some tide pool exploring.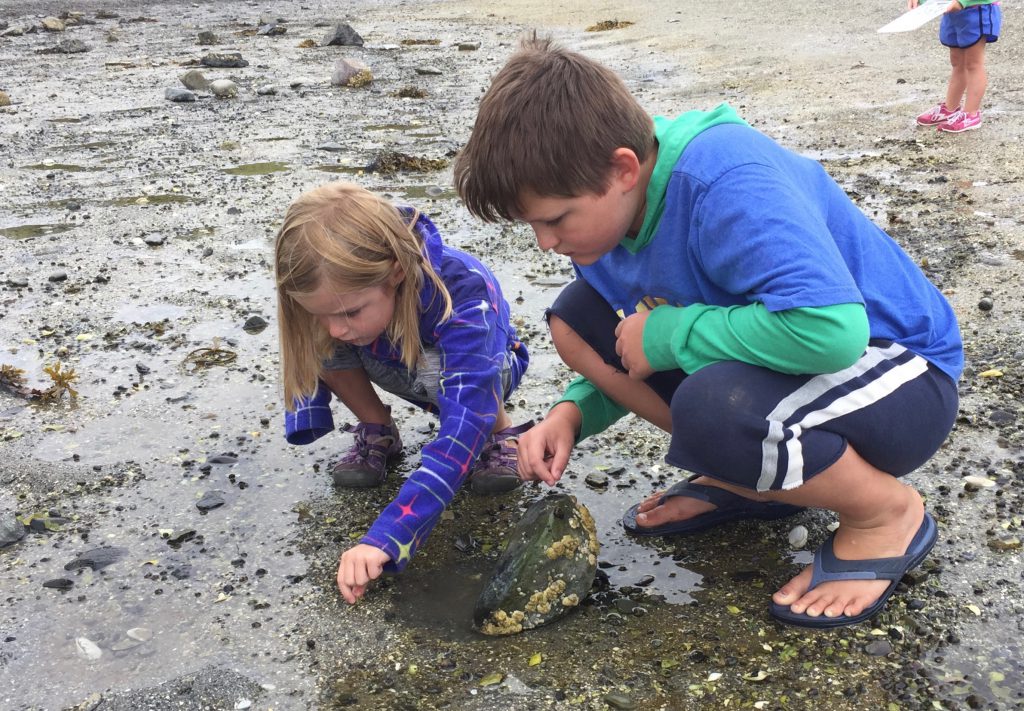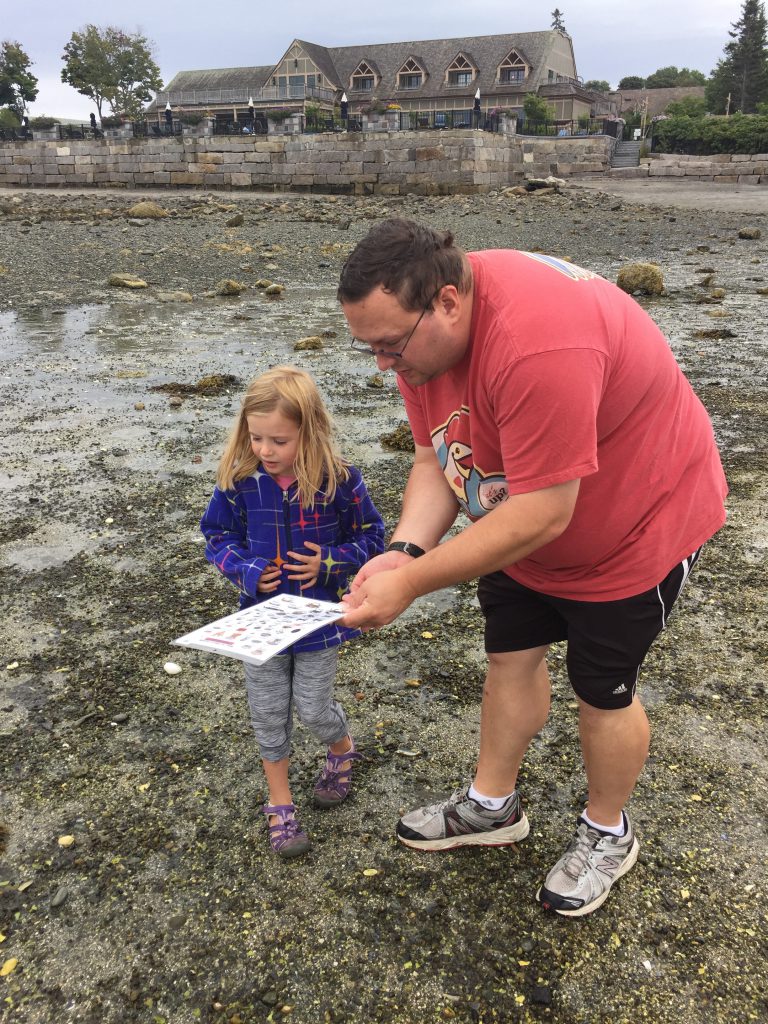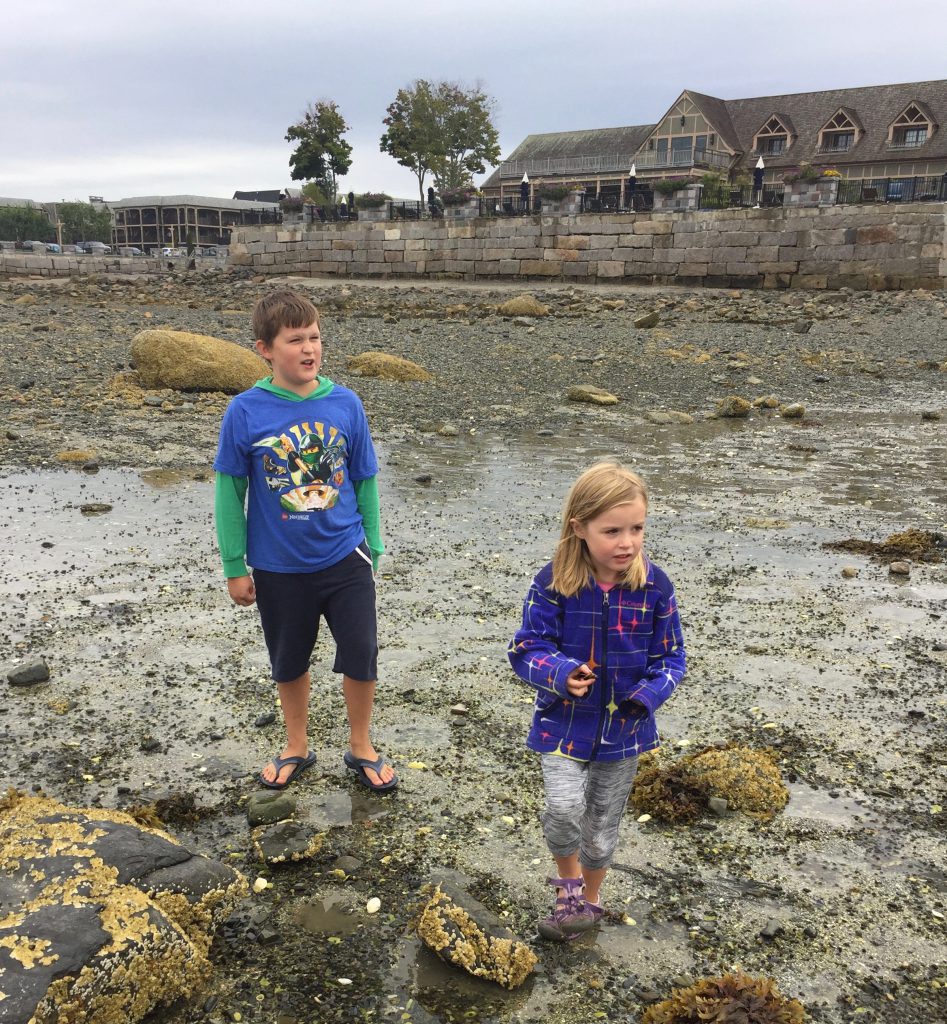 then we shopped again for awhile. i had scoped a few t-shirts that i was interested in the day before, but needed some kid-free time to fully contemplate my purchase. in the end, i wasn't kid free and it was raining so there were a zillion cruise ship people milling around, taking refuge from the rain and the decision was even more stressful than the day before, but i stuck it out and settled on a green, retro, 100th anniversary acadia national park shirt. you'll be seeing it in future blog posts. it's my new fave.
anyhow. after this life altering decision was made, we were thrust into another crisis – where to have lunch. we decided on a lobster place near our campsite, c-rays, which we instantly regretted not eating at for every single other meal on our trip.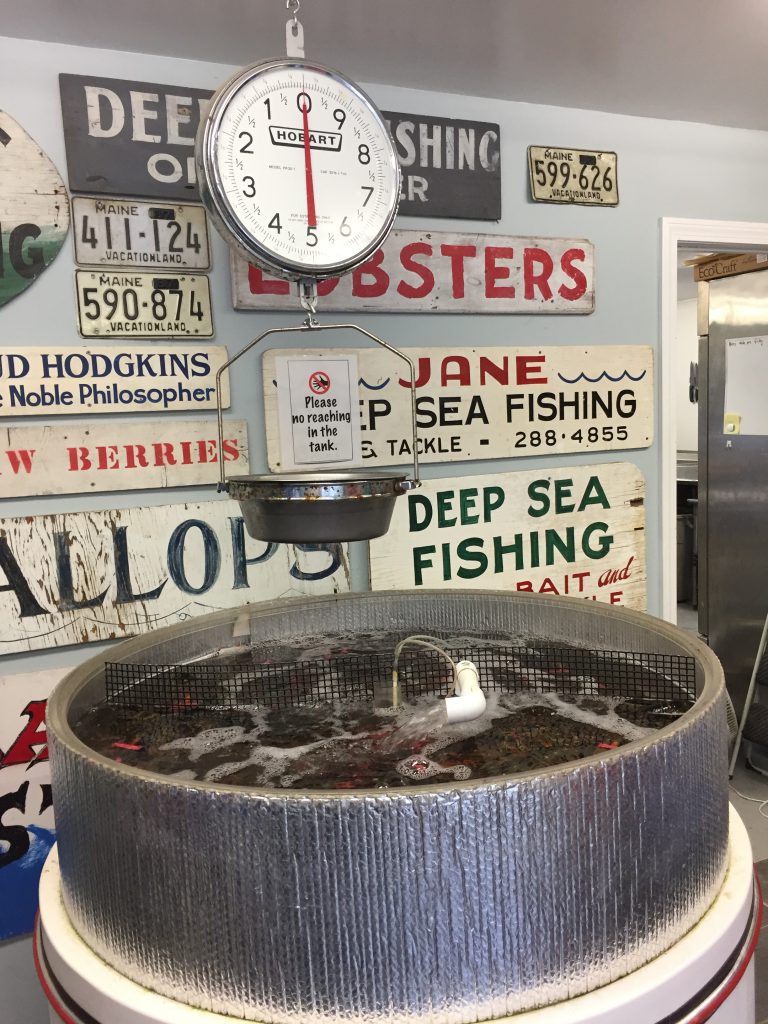 it was super cute.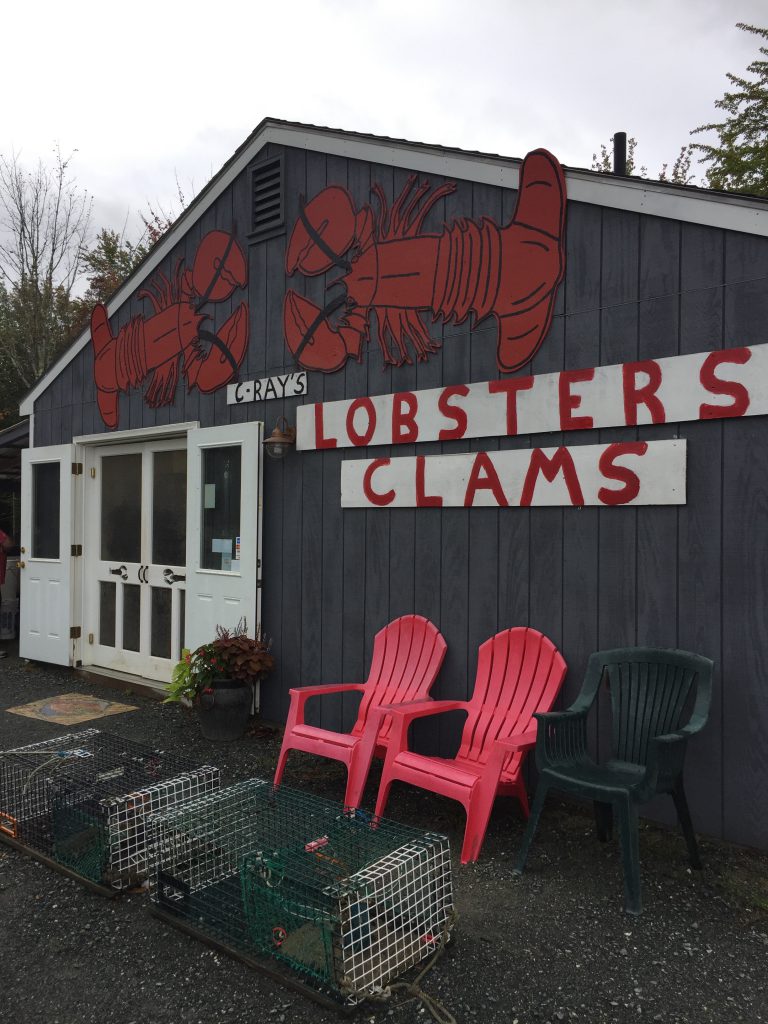 and soooooo good.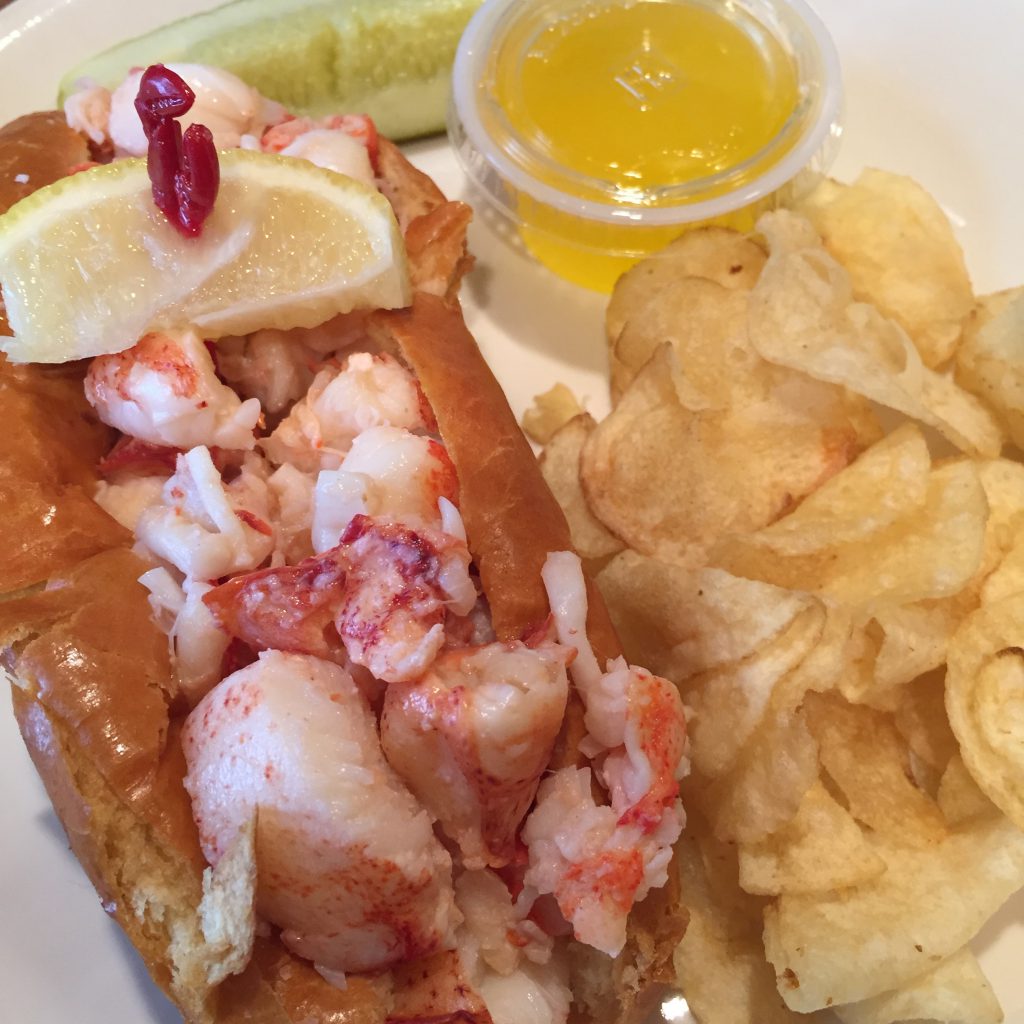 i had a blueberry soda to refresh me.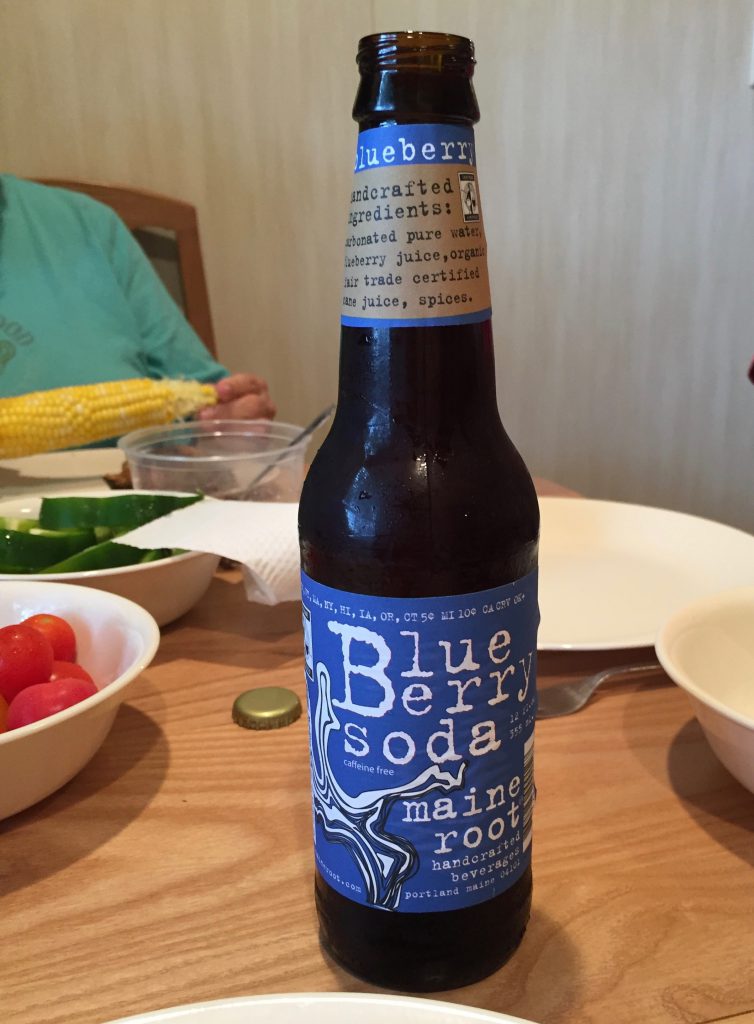 the kid hung out at with derek's parents for the afternoon. anna helped make dinner and we tried out a bunch of new games that we bought at a toy store in bar harbor. isaac had an epic meltdown (commonplace). we had dinner. then we started the sad and annoying process of bringing back all of the kid's possessions to our camper. derek packed us up as much as possible. anna spent the night with the grands. in the morning, we finished packing up camp. had a granola bar and yogurt breakfast with everyone. and said our goodbyes.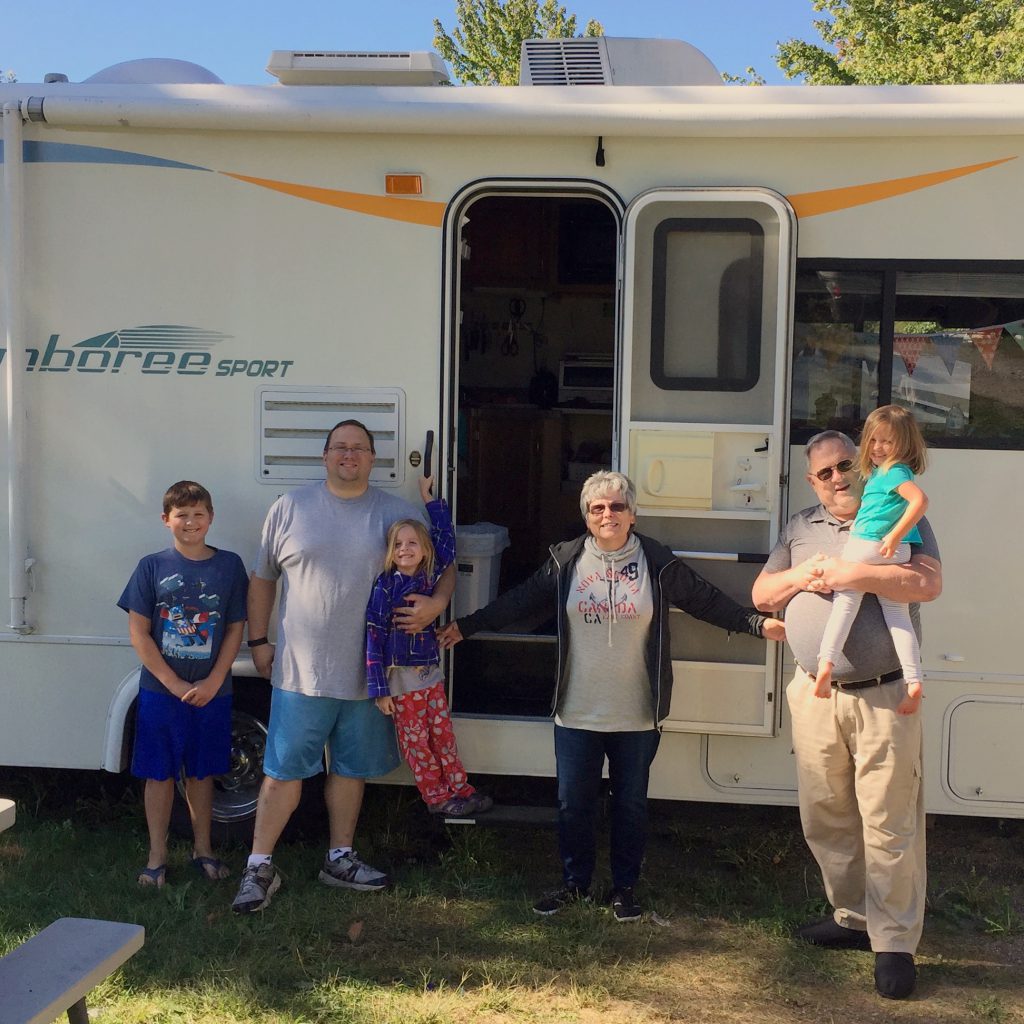 derek's parents headed back to portland. and we headed north. and this concludes our time at acadia. and probably the best two weeks of our trip so far.