after our amazing five weeks in maine, our time in eastern pennsylvania was a bit of a letdown.
it started with two, back to back, 4.5 hour travel days. it doesn't seem like much, considering we used to make the 10-11 hour drive to ny from nc a few times a year. but, with packing up a camper AND derek actually having to drive the camper and then having to settle in when we arrive, it's a bit more stressful. we try to keep our travel days to three or less hours.
anyhow. so, we left maine. and derek's parents were still in the portland area, so the girls and i cruised by for one more quick visit. we met them at a chocolate shop that boasts "lenny, the chocolate moose" — so a photo was in order.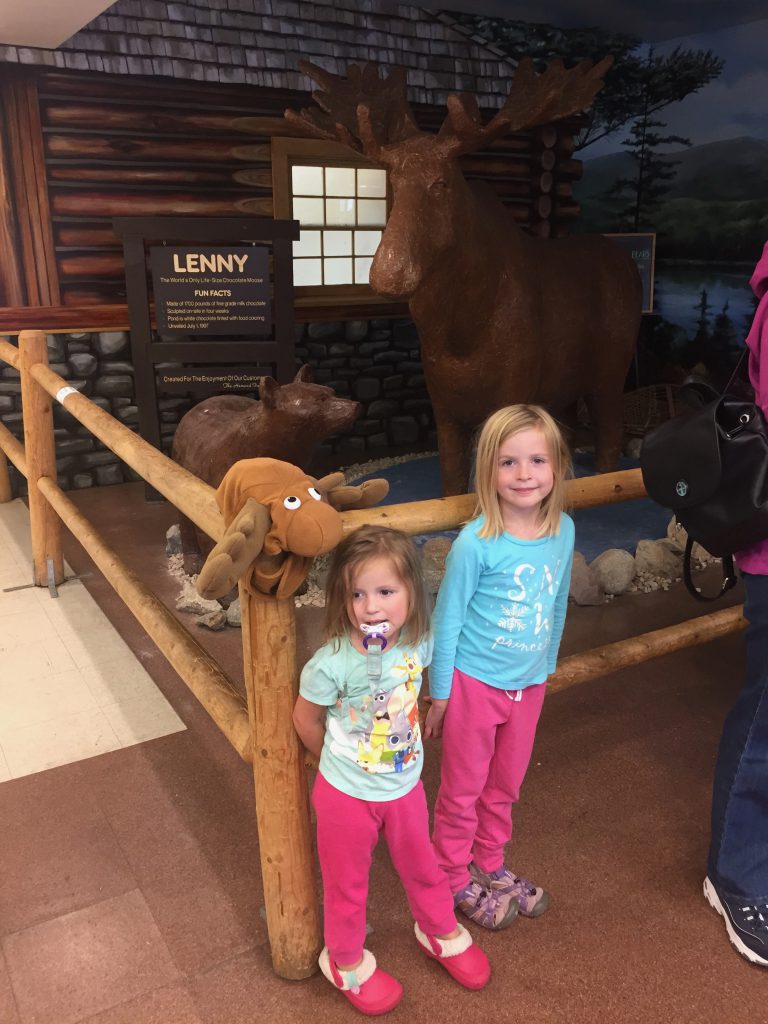 we stayed in a cracker barrel parking lot, and since we got there pretty early, we made an evening trip to walmart so the kids could spend some saved up allowance (on legos) and we could pick up a few cheap sundries. and we checked out the fresh stock of halloween costumes.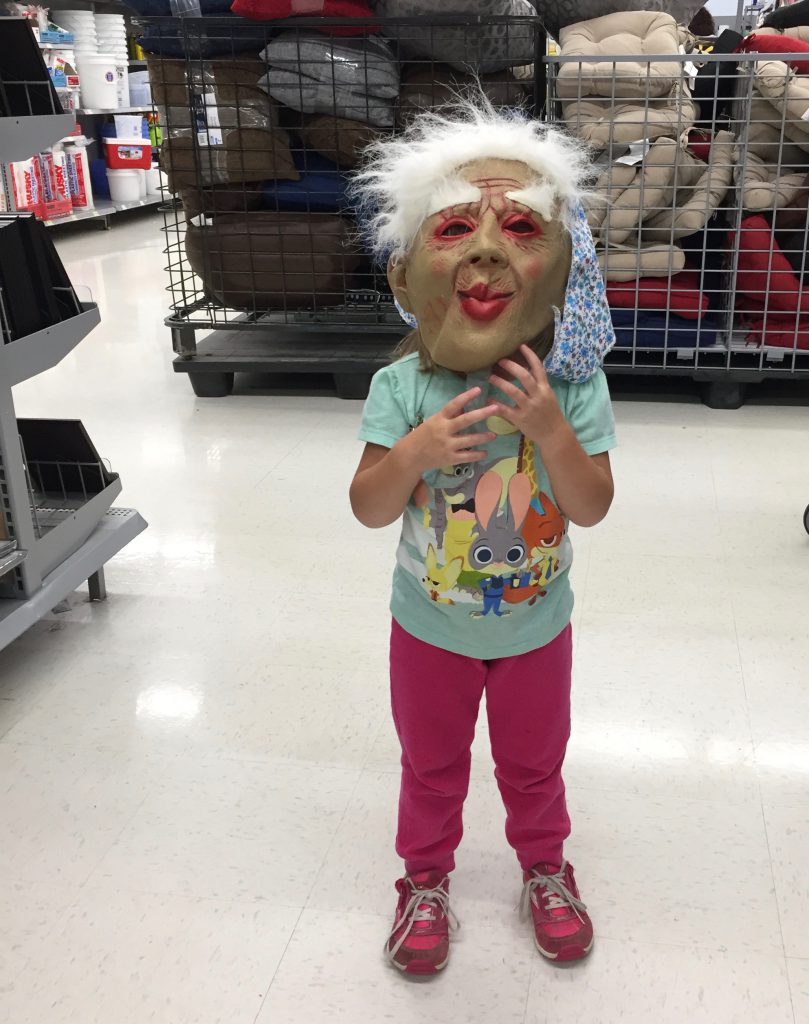 the next morning, we gassed up and finished our journey….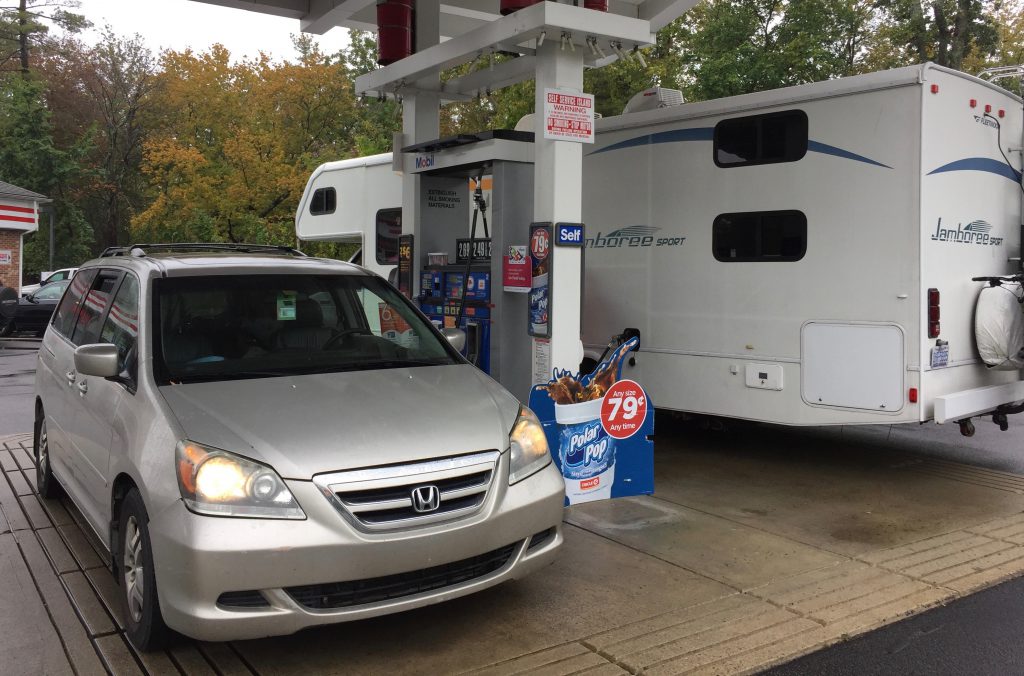 upon arrival, the lego building commenced. i have a love/hate relationship with legos, especially in the camper. there's not a lot of room to leave their sets and creations around. so, we are often eating around giant villages and precariously structured apparatuses.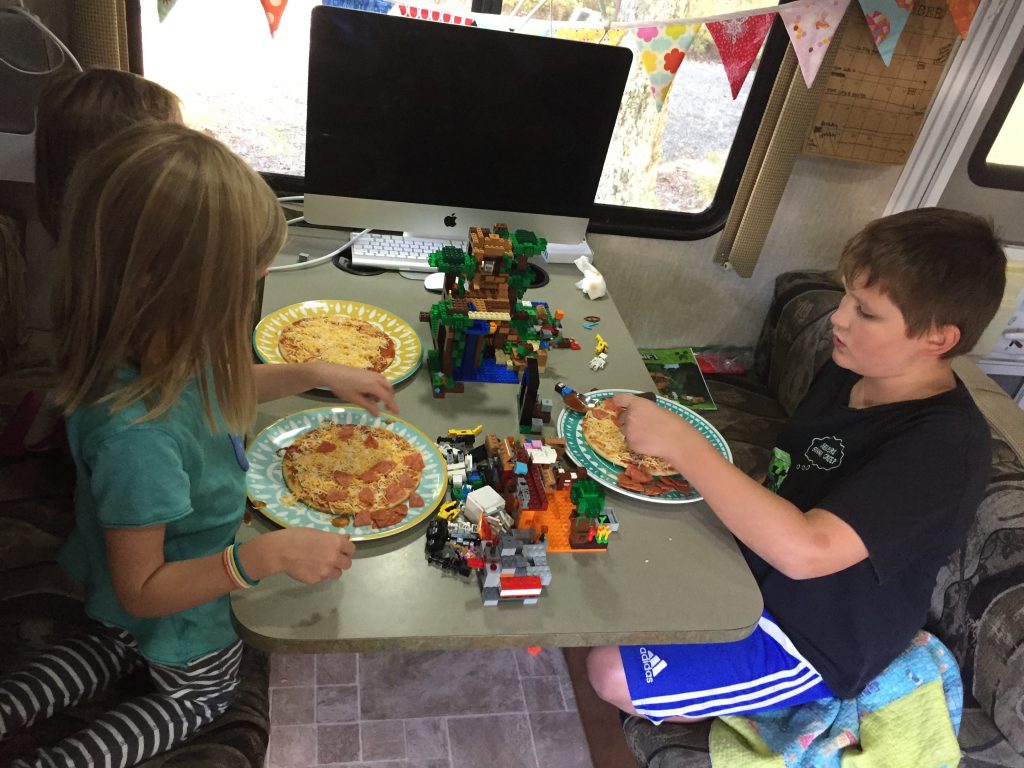 then also, there's the added issue of hazel preferring play-doh. she would like to play with the legos, but the big kids tend to shun her. she's a bit destructive, to put it mildly. so, we make room for lego worlds, PLUS fully stocked play-doh studios. this particular piece is entitled "anna with three eyes and two gloves on her hand".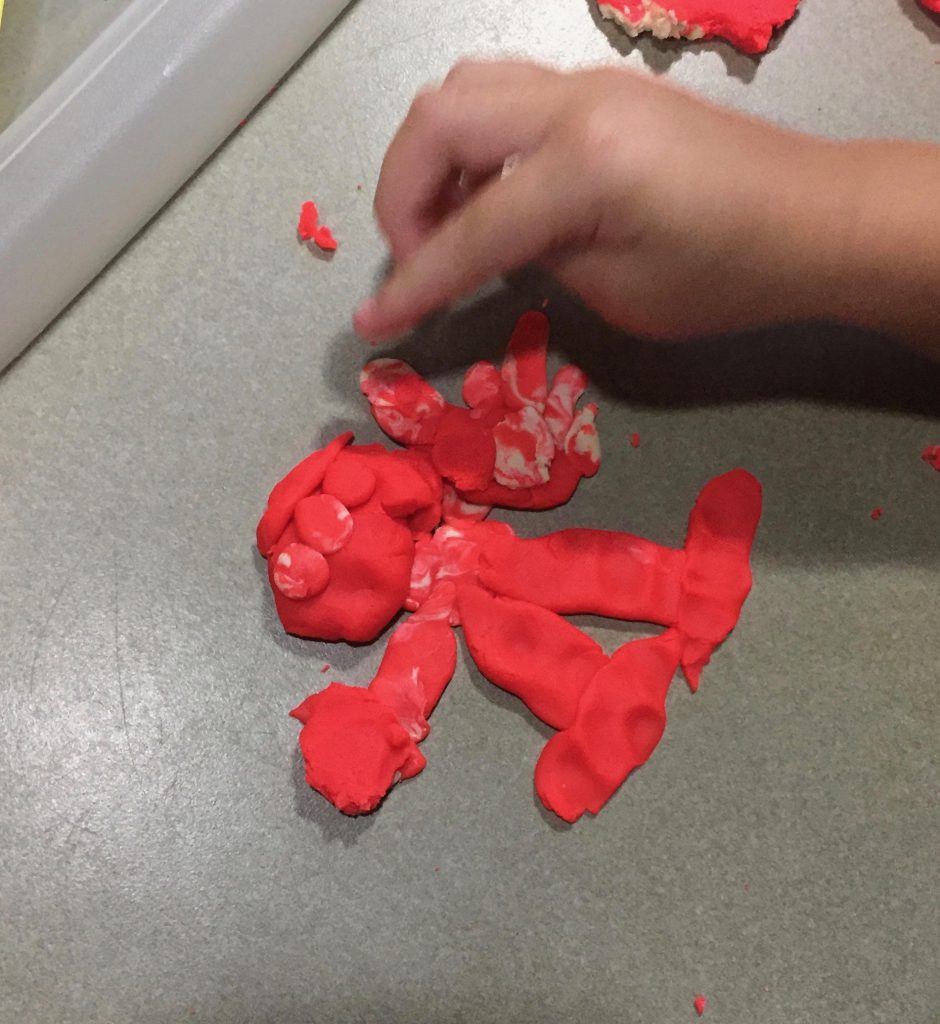 we did have a bit of milestone themed excitement during our time in boring eastern PA. i noticed that anna had a pretty loose tooth on one day. a few days later, after opening a can of play-doh with her teeth and then seperating some legos with her teeth, it had been loosened to the point of dangling and obsession. just before bedtime, she freaked out a bit about what would happen if she lost it in the night. we convinced her to let us pull it with some fishing line. i won't go into details, but suffice it to say, there was a bit of drama and terror and then the tooth was removed from her face…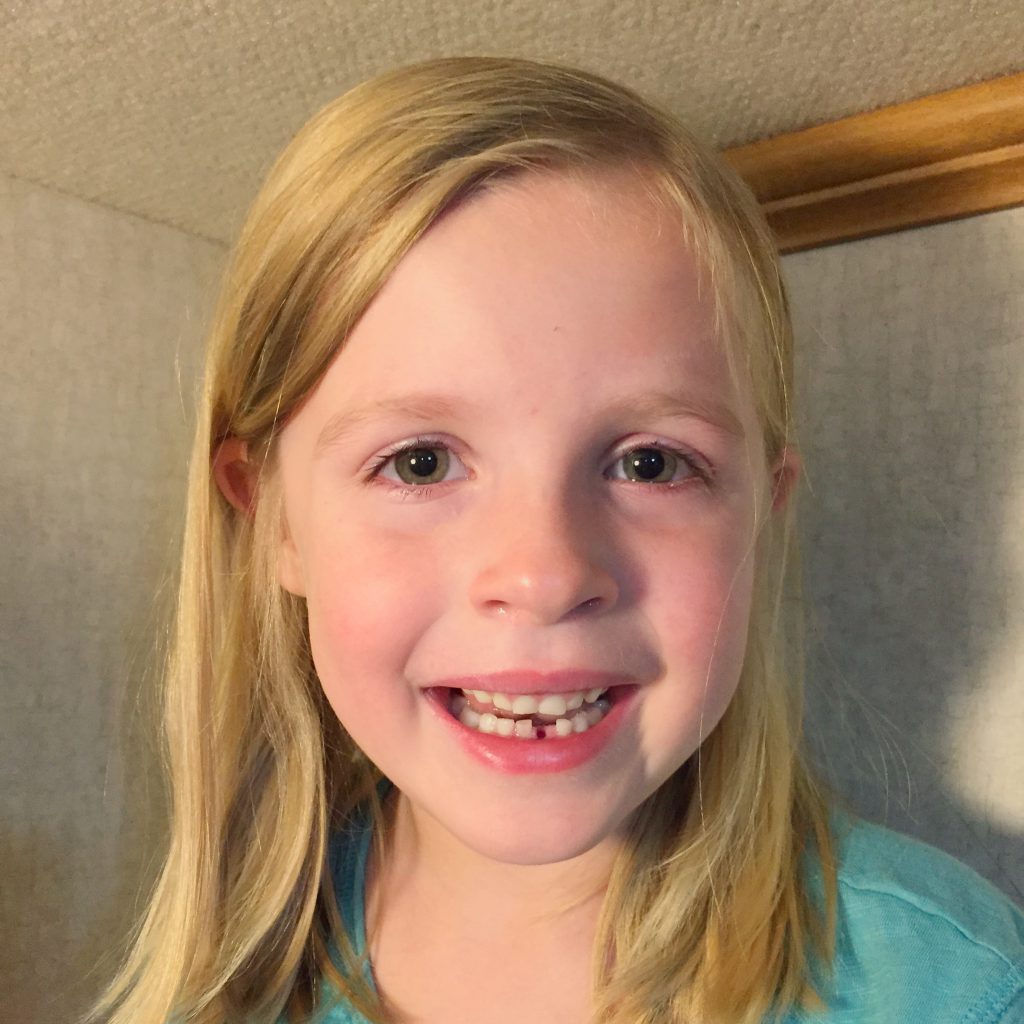 i wrote about it before, but on the way to the site, we realized we were pretty close to the delaware water gap national recreation area. we had hoped to do a bit more exploring and/or hiking in the area, but a lot of it was closed for the season and the kids were a little bit burnt out on hiking. anyhow, on one of the first days, we went to the park headquarters to see what there was to do. and obviously stopped to take pics at this big old mill(?) wheel.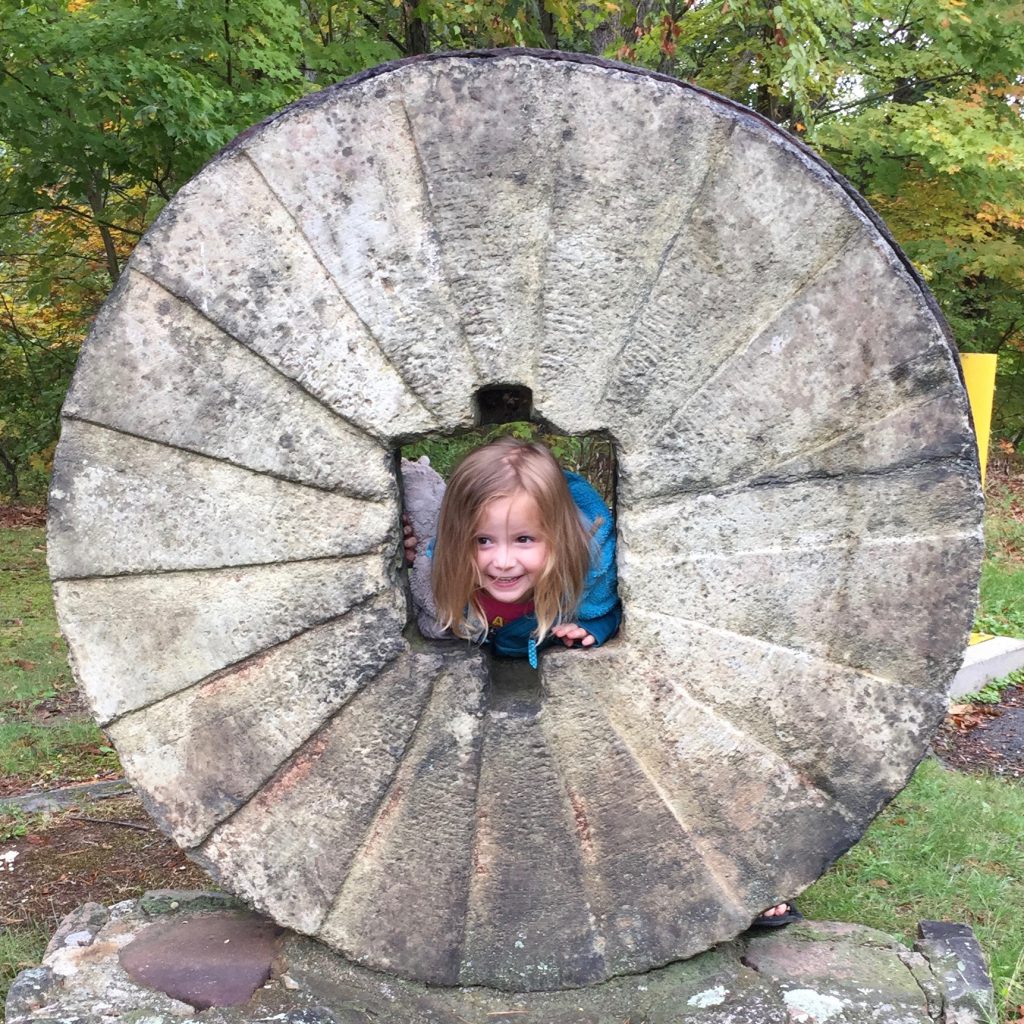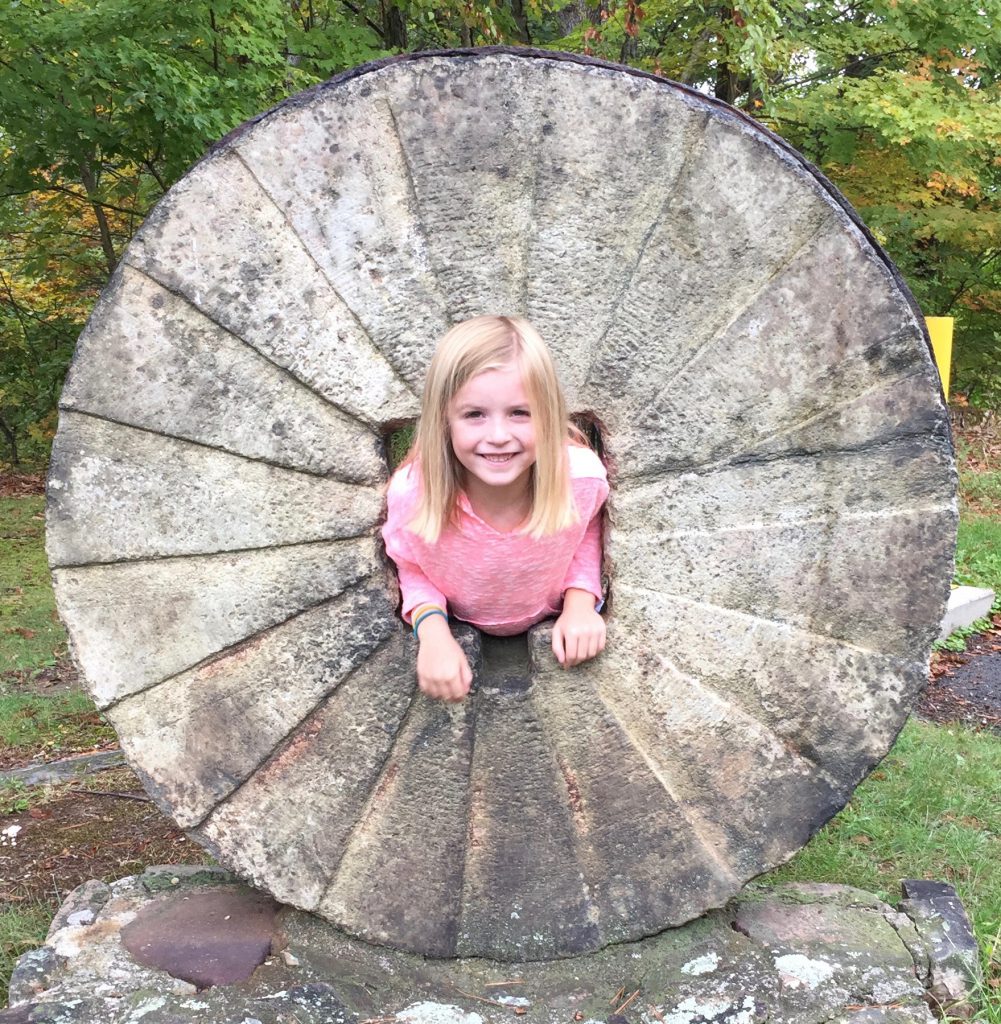 our campsite was sort of near the poconos, which is apparently really touristy. it reminds me of boone/blowing rock a little. lots of shopping and restaurants. we found a brochure for the "country kettle" store and decided we needed some bulk candy in our lives.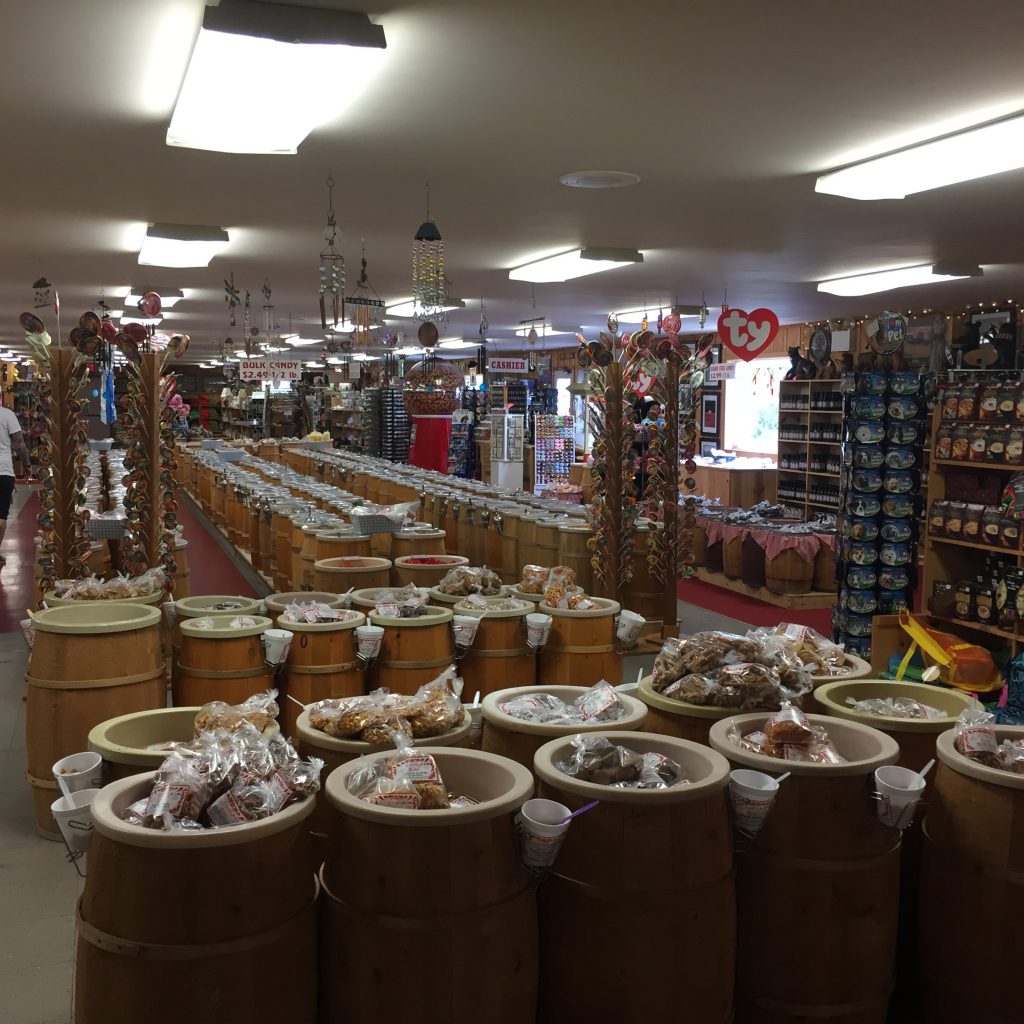 pre-shopping spree.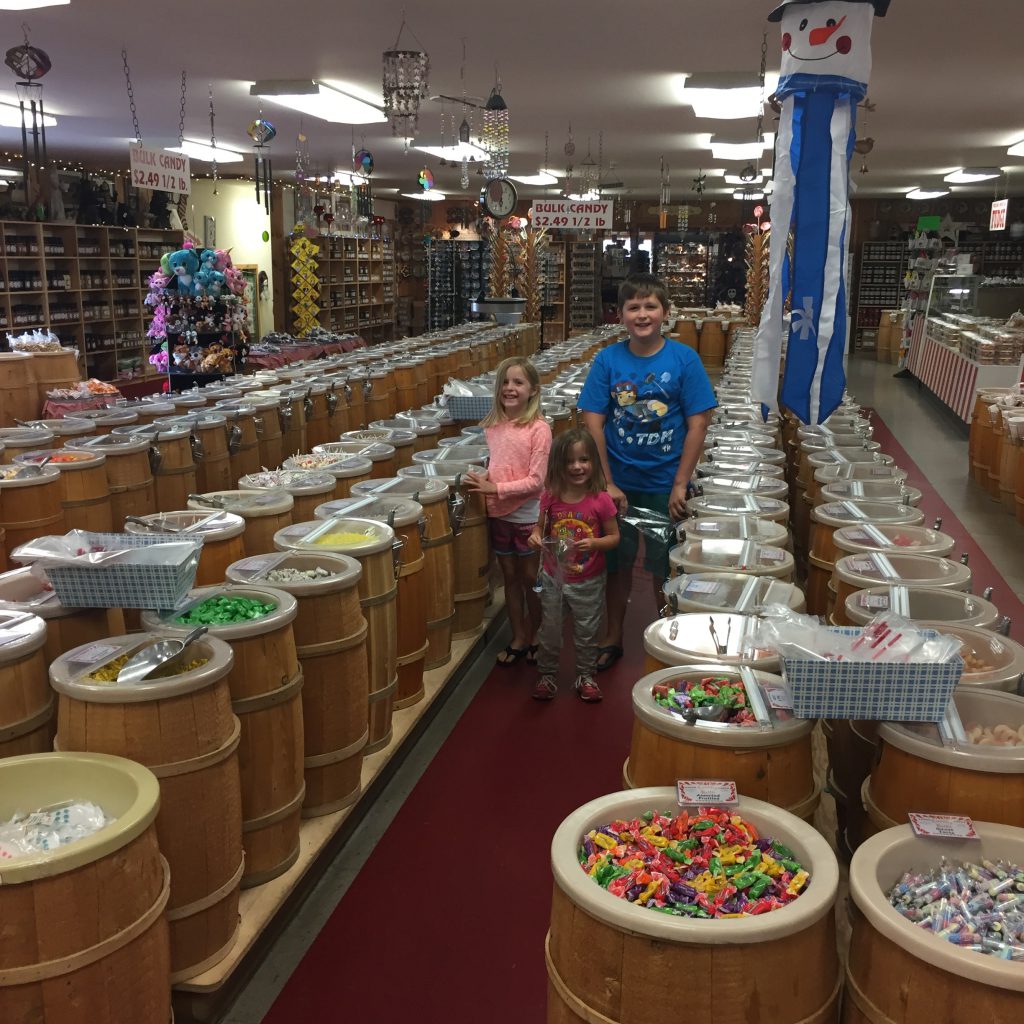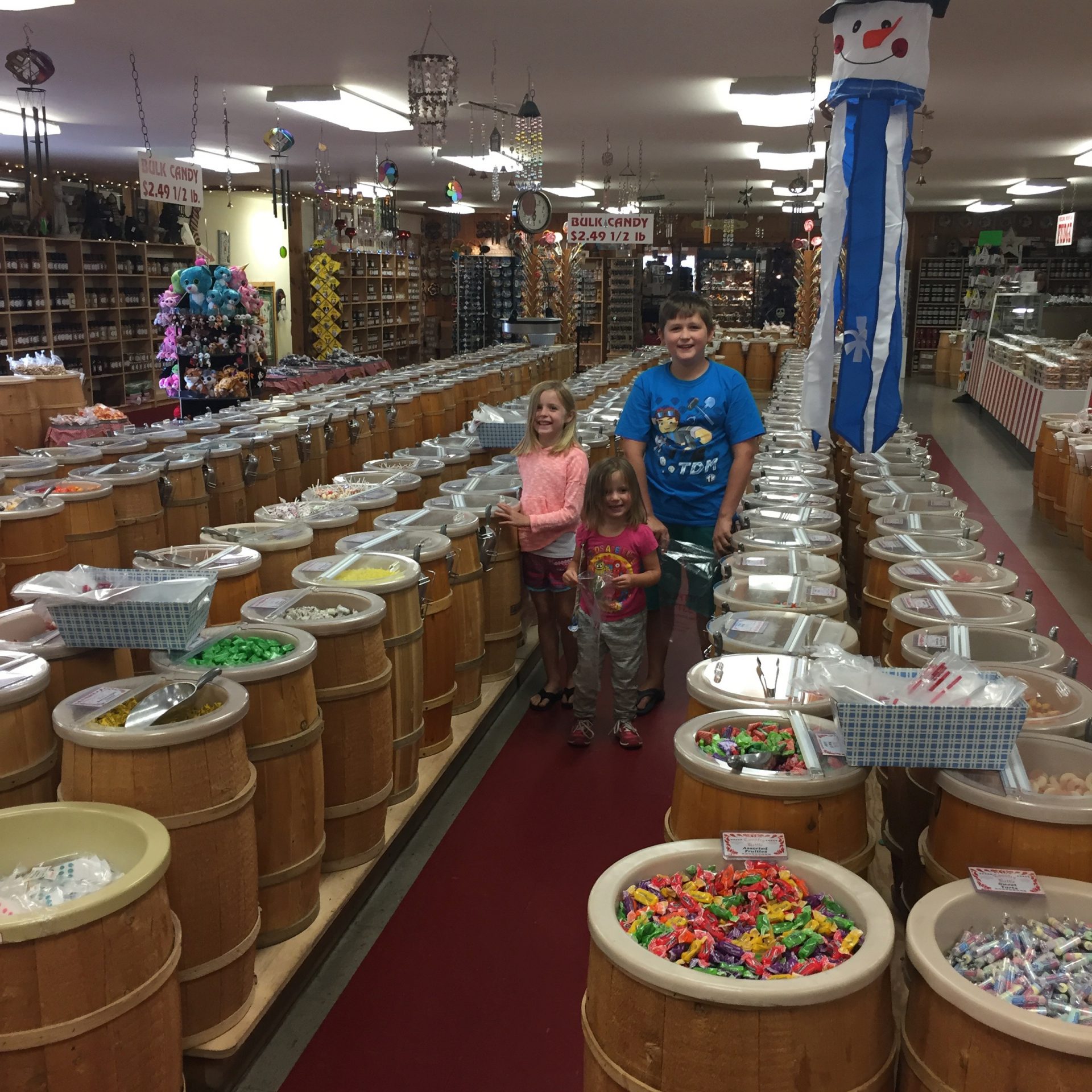 back at the campsite, anna pulled out the rv lego set and the lighthouse set and got busy recreating our time in maine. :). we didn't see any killer whales or bears, though.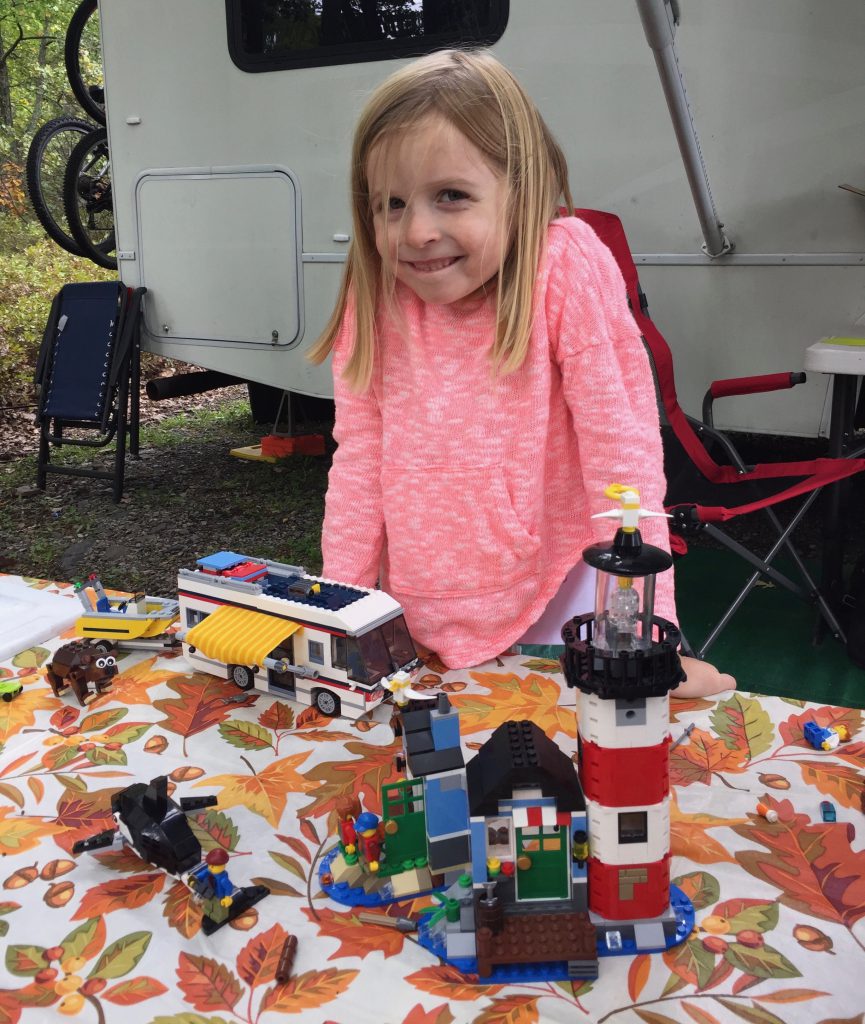 there are a lot of deer in this neck of the woods.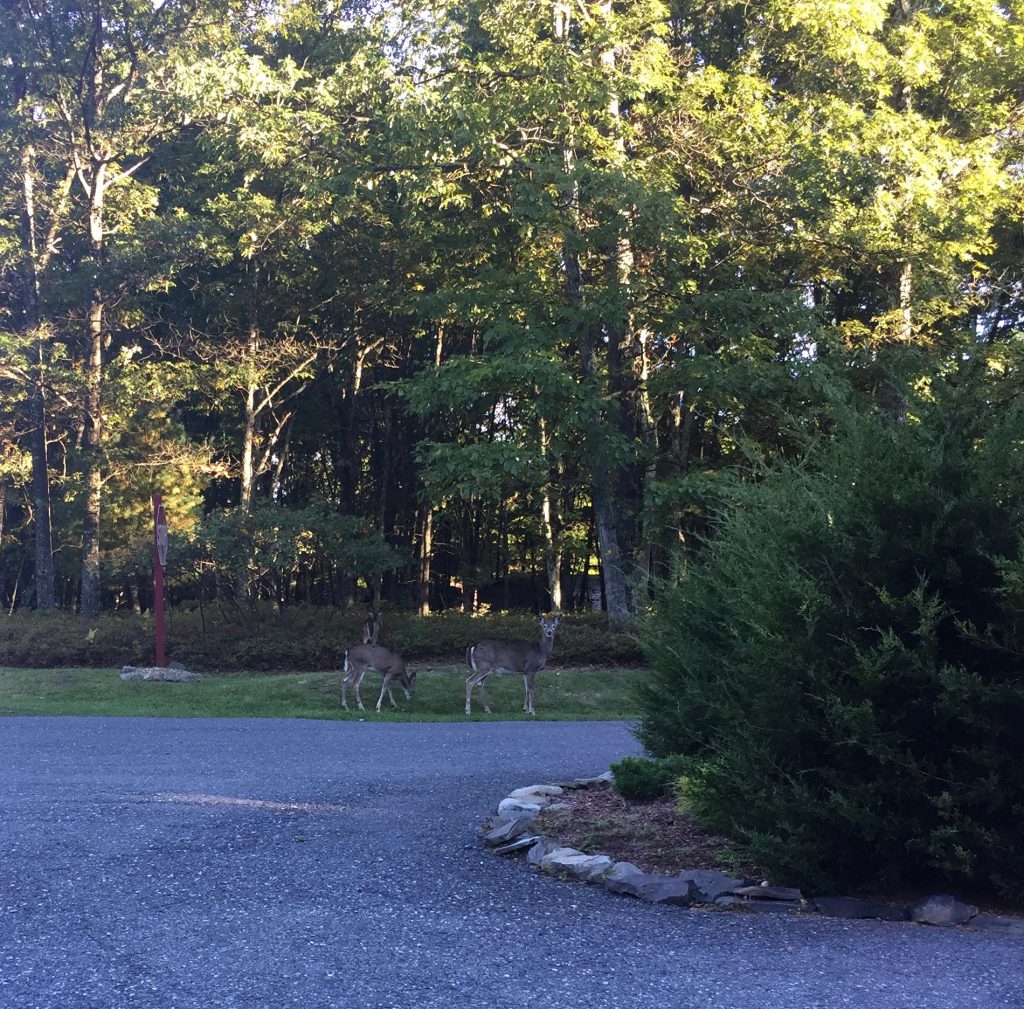 on the sunday when derek took the kids back to new jersey to retrieve hazel's bunny, she and i laid very low back at the campsite. i cleaned and straightened and hazel played with trains. i couldn't resist sorting them by color.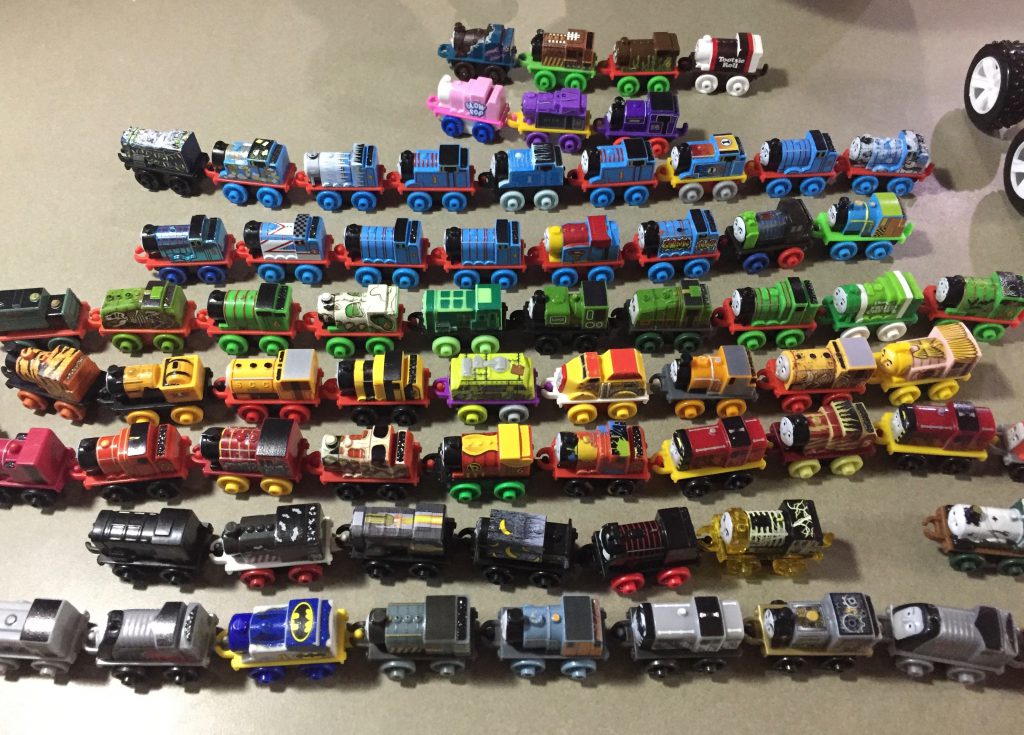 the crazel loves trains. and i'm thankful that these thomas the train mini figures are only $1.50 each. and that it are easy to figure out what trains are in each package to avoid duplicates. the kids love checking out the toy section at every store to see if they can find a new train that she doesn't have.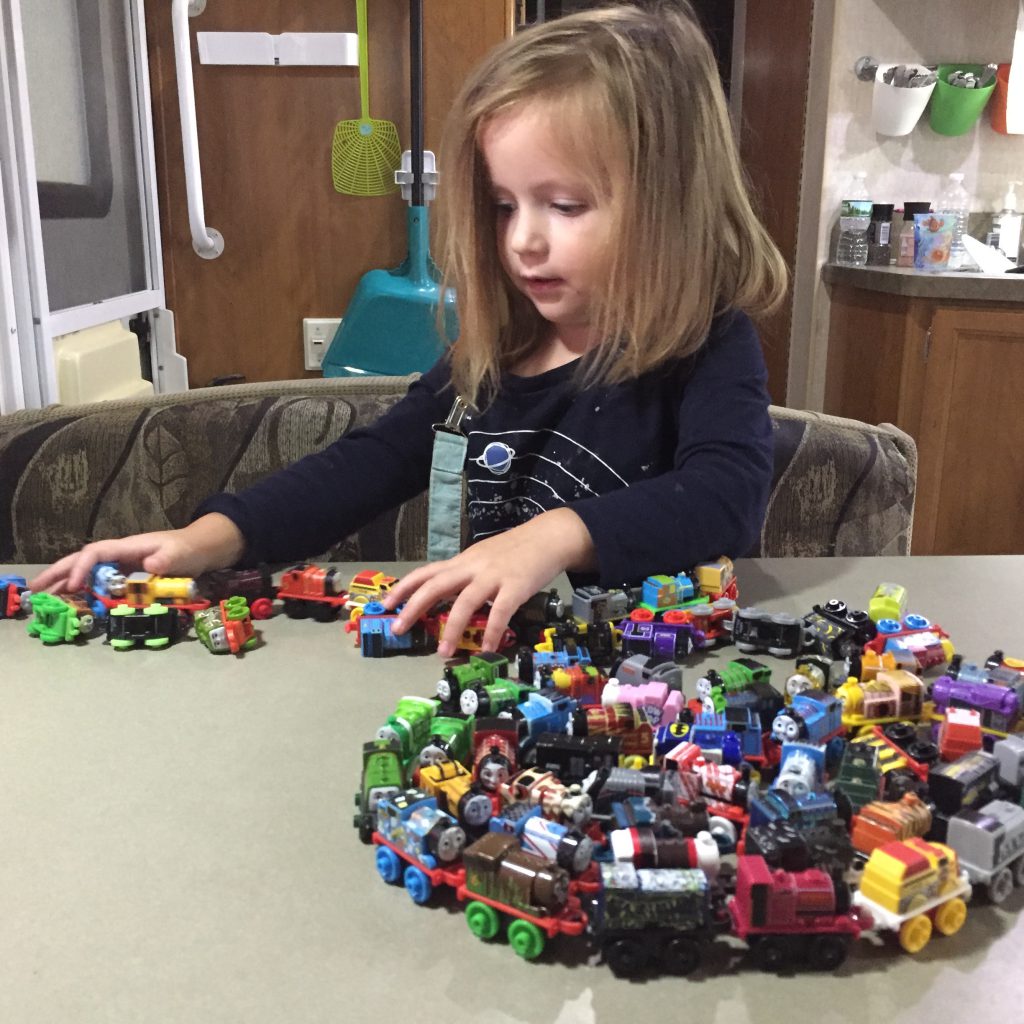 also, while derek was out that day, he stopped for a few groceries and came home with this entire fall themed assortment of foods.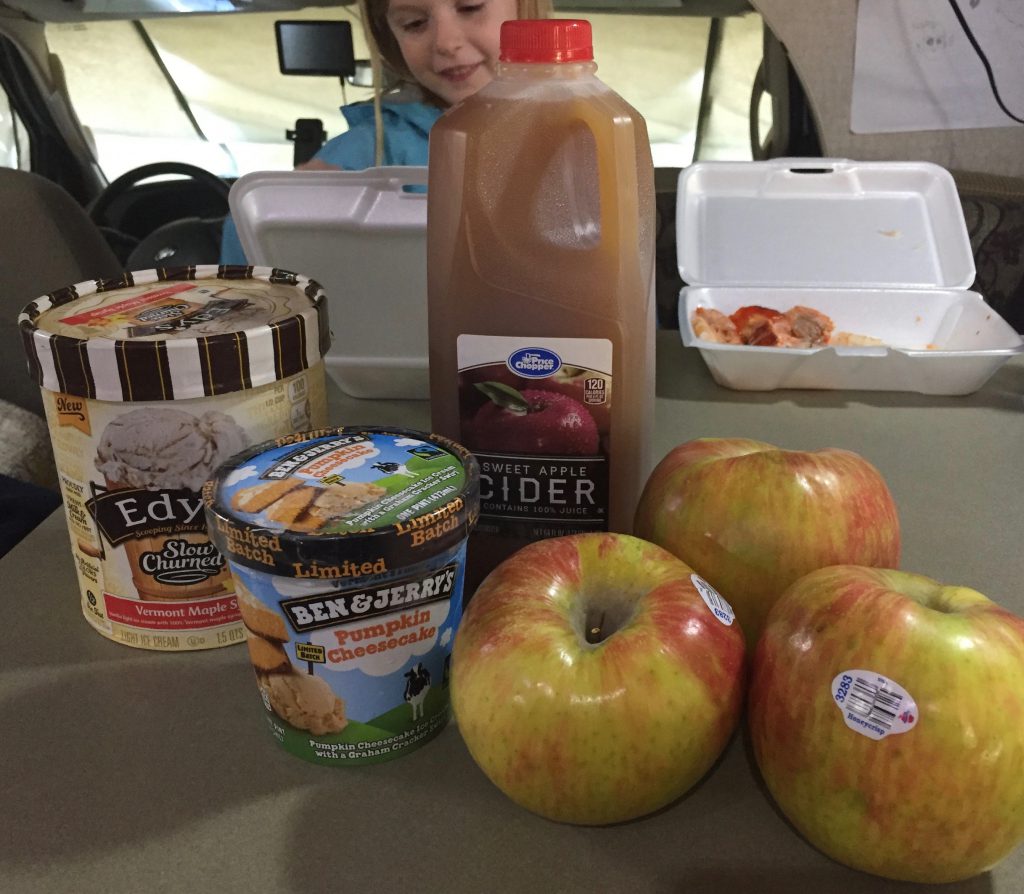 we introduced the kids to napoleon dynamite. isaac is a fan. anna doesn't get it. hazel doesn't care. but i forgot how funny it is. and how much it permeated everyone's lives during the mid 00's.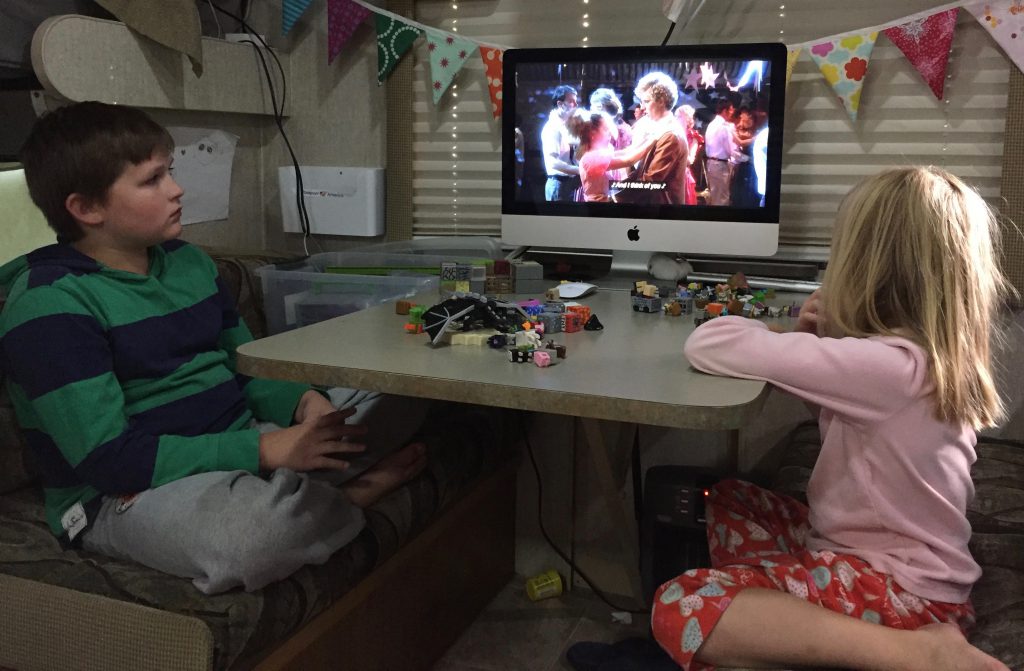 lastly, a campfire pic. because even in the boring places, a campfire makes everyone happy. (i think it's actually the s'mores).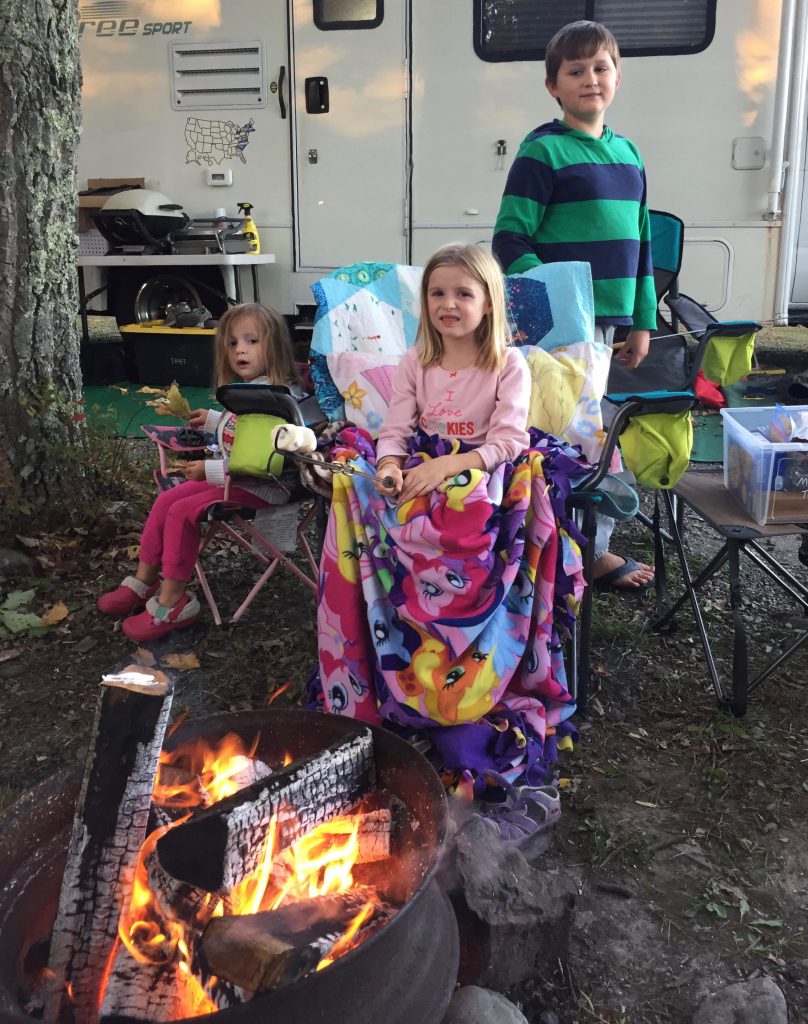 anyhow, we have moved along and are now in the hershey/gettysburg area. there's a LOT to do around here, so i am looking forward to a little less boredom. 🙂