last saturday, we crossed the over the border (and the delaware river) and spent the day in new jersey. derek had picked out a few activities for us, so we could put our NJ sticker on our state map.
our first stop was at a little model train museum. it definitely wasn't nearly as impressive as the one we went to in medina, ny. but, hazel wasn't as into trains then as she is now, so she was a big fan, and that made it worth it. the bigger kids loved it too, thanks to their introduction and re-introduction into the world of thomas the train…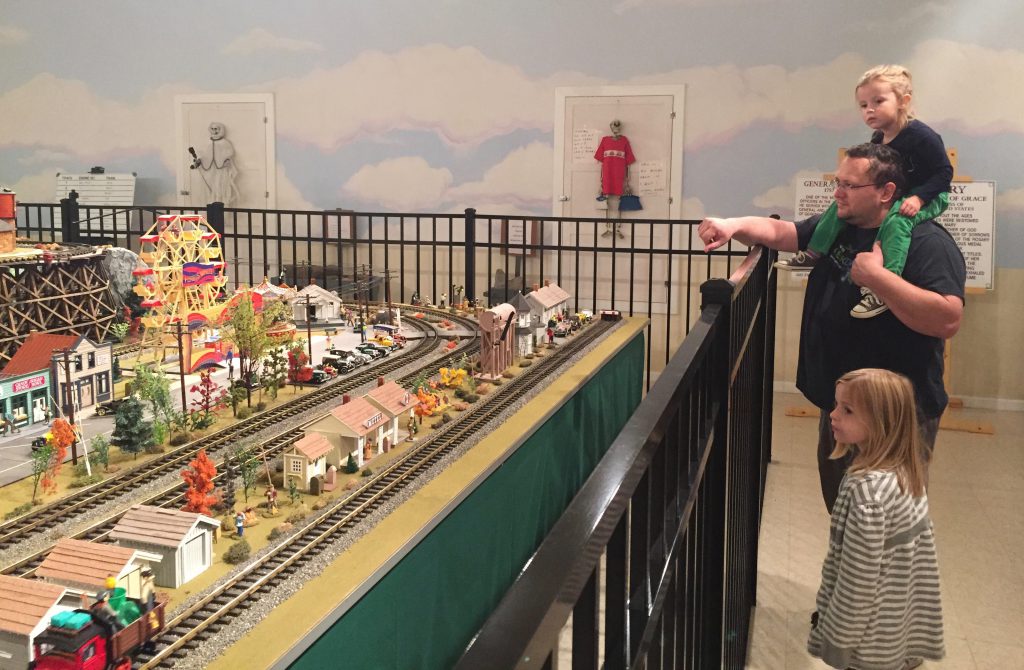 it was all decked out for halloween.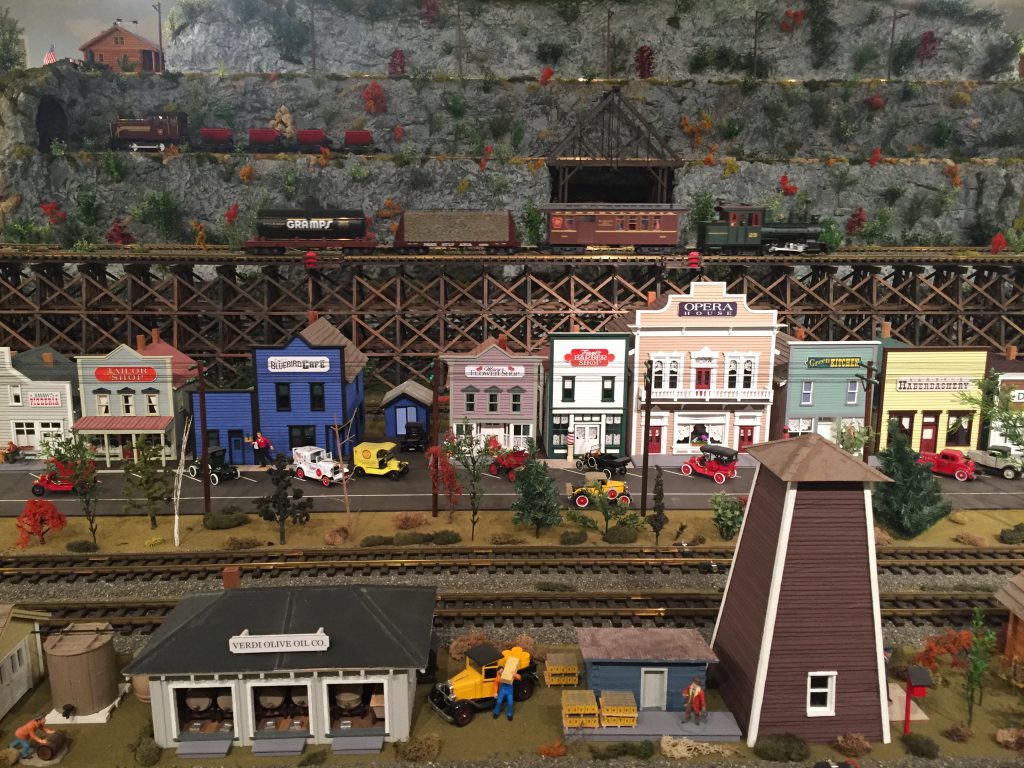 even a peanuts train.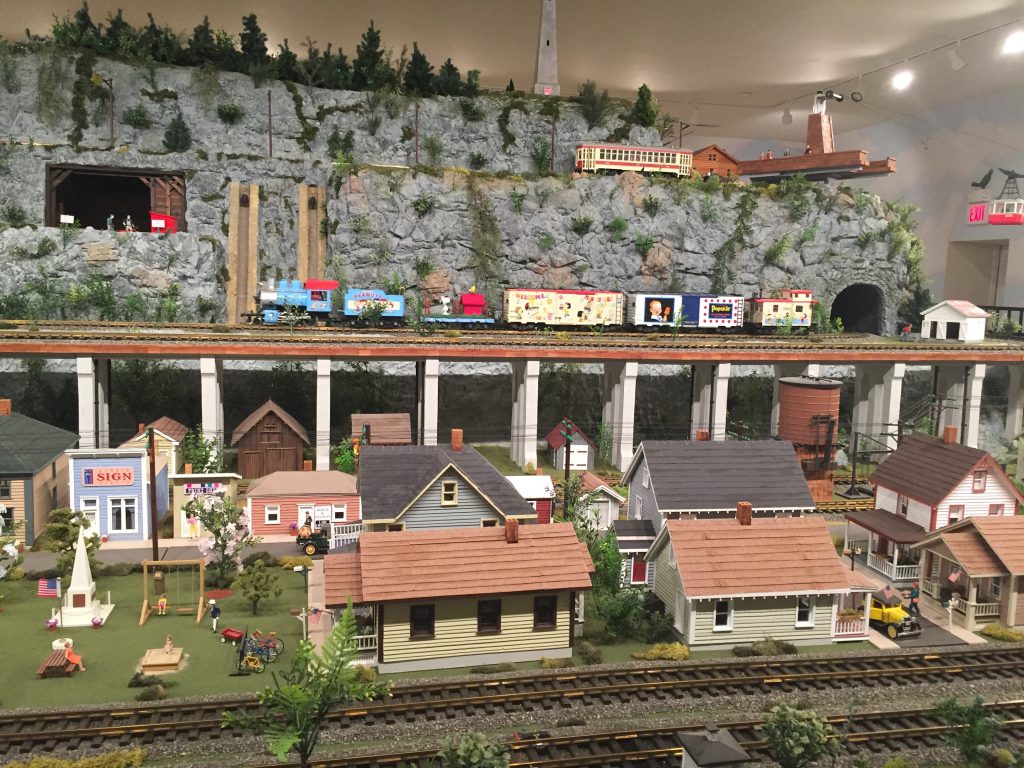 it was a little frustrating because there was a big fence about three feet back from the tracks. so, it was hard for the kids to see. but i get it. you don't want people touching and messing with stuff.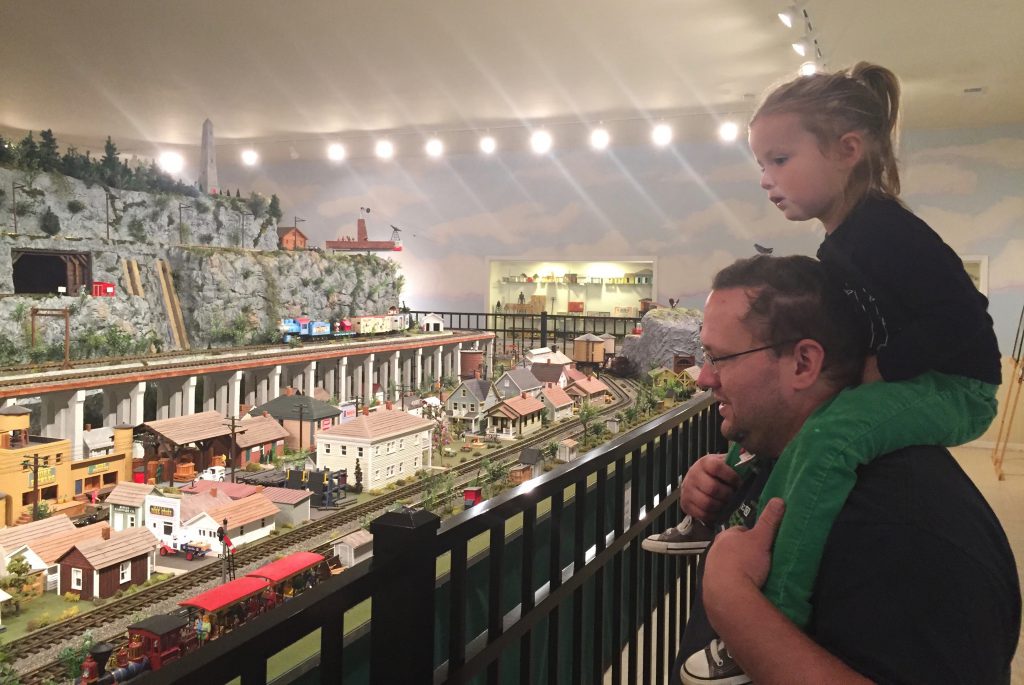 full view.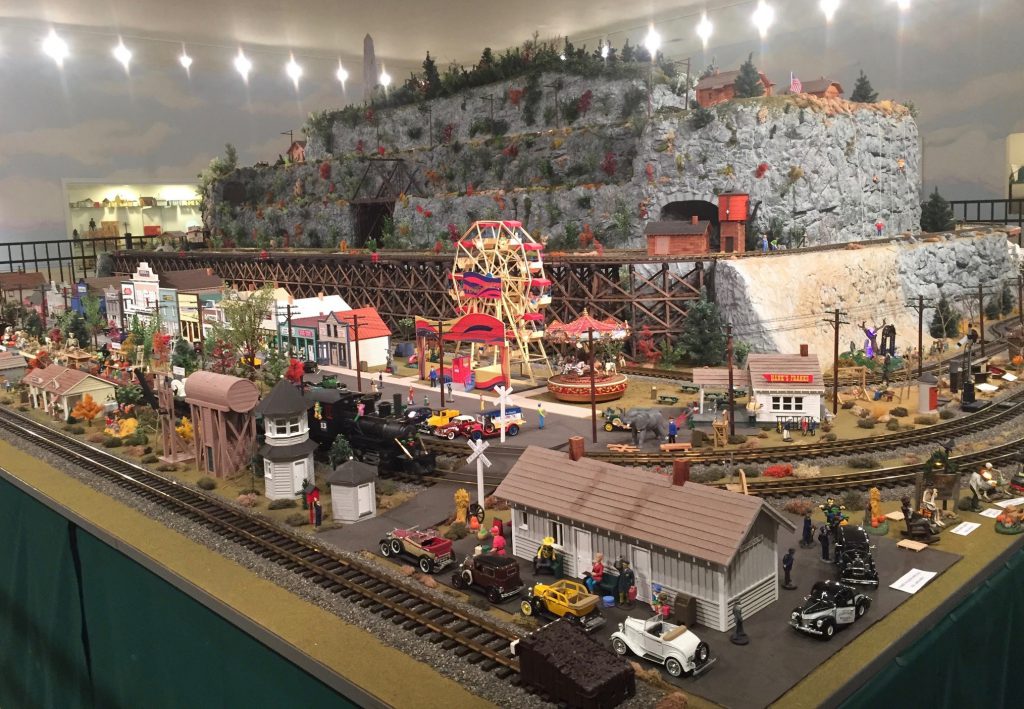 we didn't spend as much time there as we thought we would, so we found a local bookstore to kill some time before lunch and our new activity. the kids each picked out a book and we bought a mad libs. you know, unschooling the parts of speech. :). anyhow, derek captured this picture of a particularly hilarious moment. probably involving poops or toots.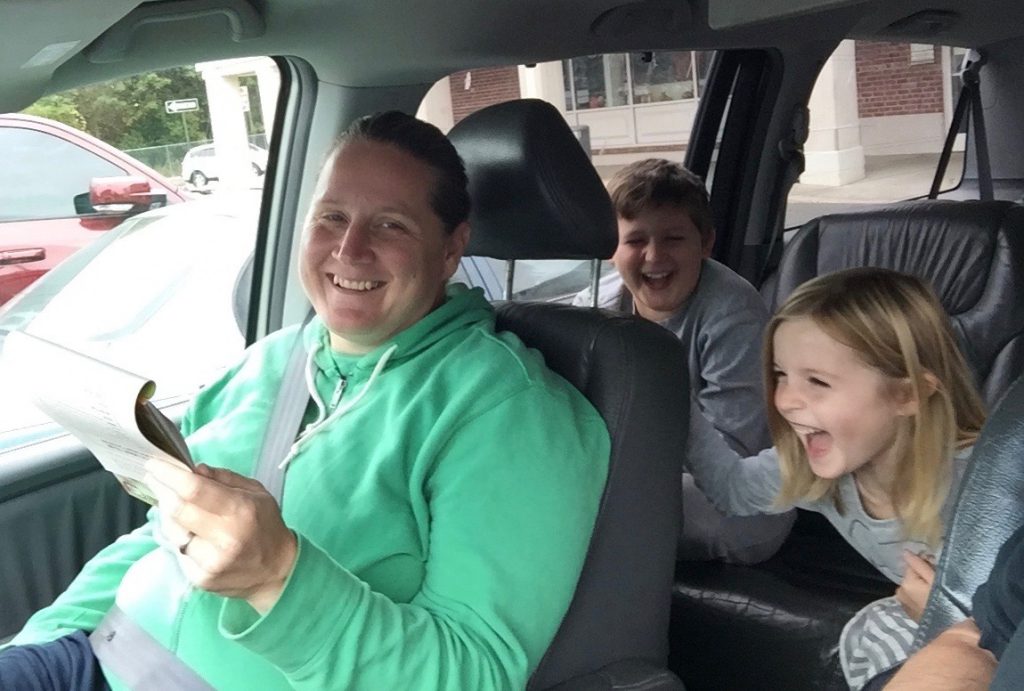 we ate lunch at a cheap little pizza place that derek had found. except it wasn't cheap after we basically ordered one of each kind of slice of pizza they had. i won't make you look at all the pictures, but here's my chicken marsala pizza slice to give you an idea…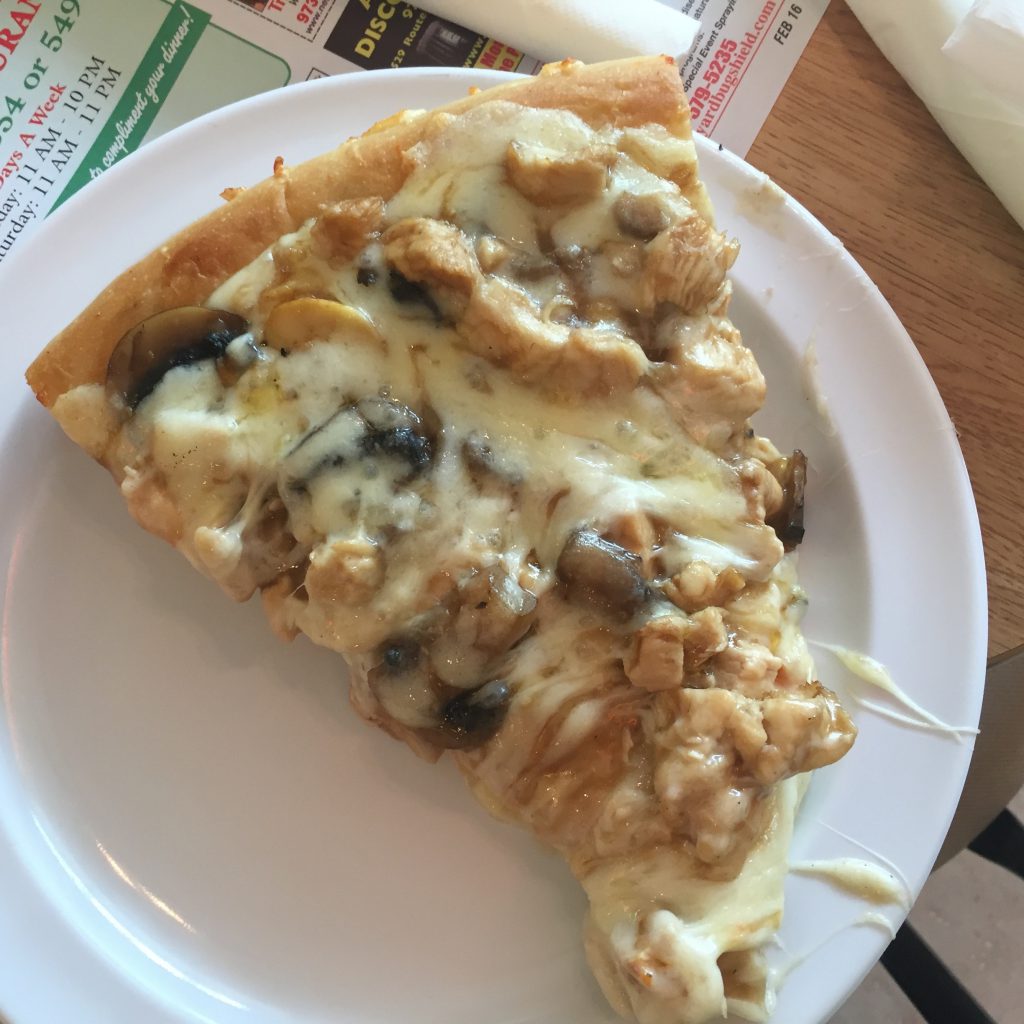 after lunch, we made our way to our final destination – a retired mine that had been turned into a museum and tour. we were hopeful that the kids' love of minecraft would translate into some interest in an actual mine.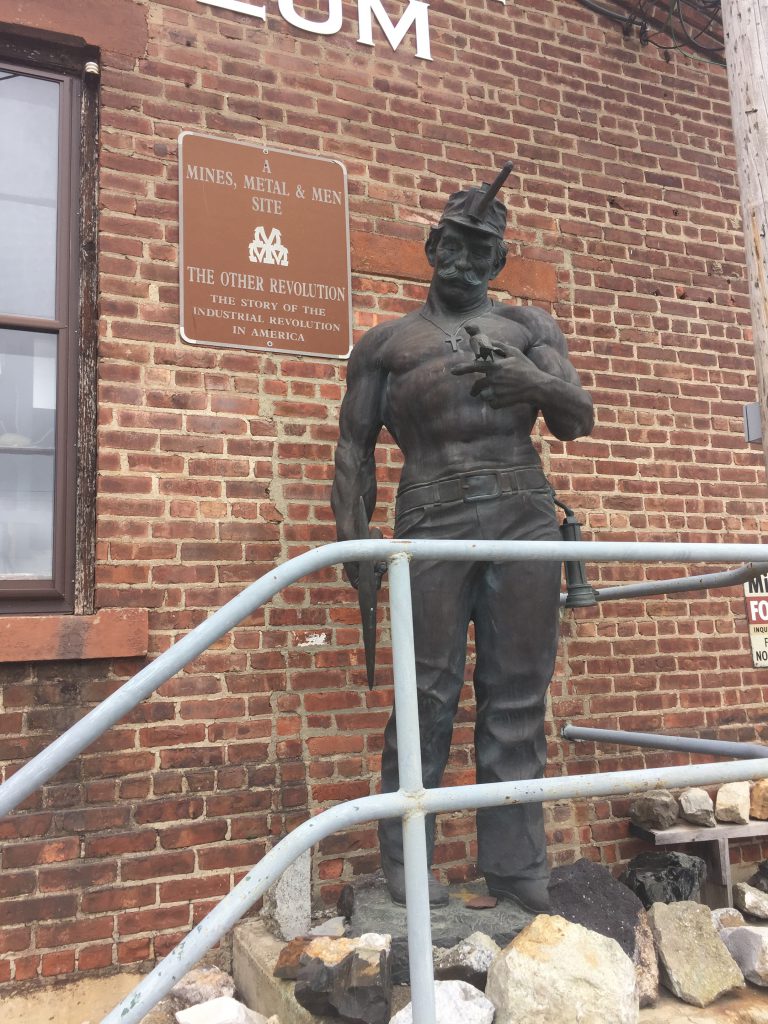 while we waited for our timeslot, we wandered the grounds outside and took pics with all the minecarts.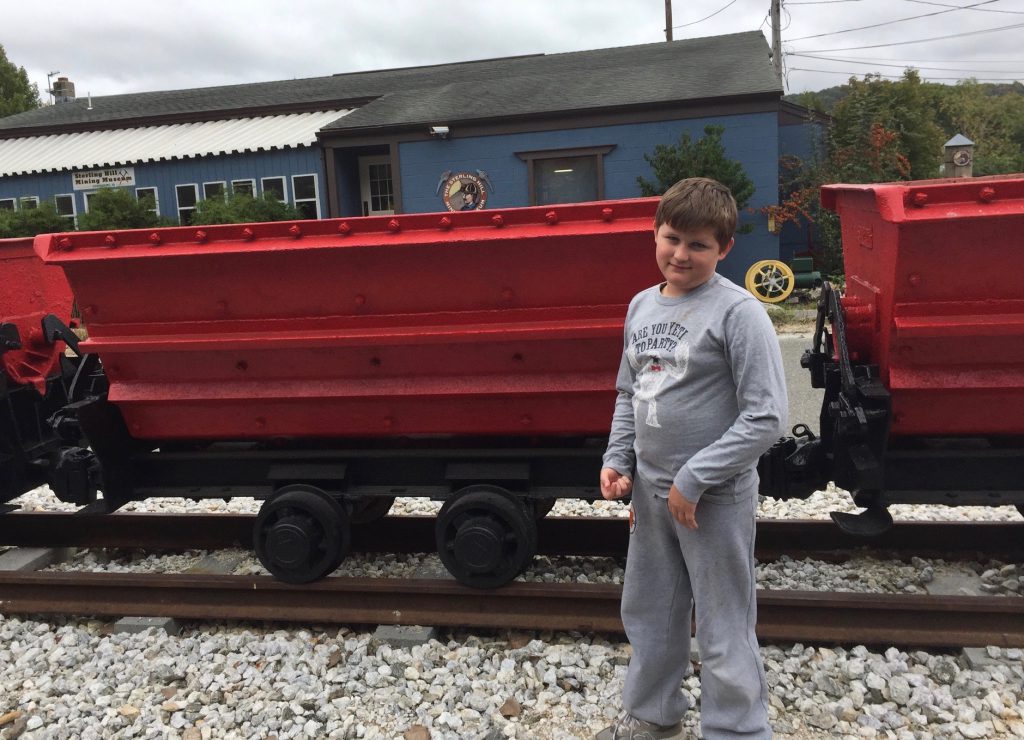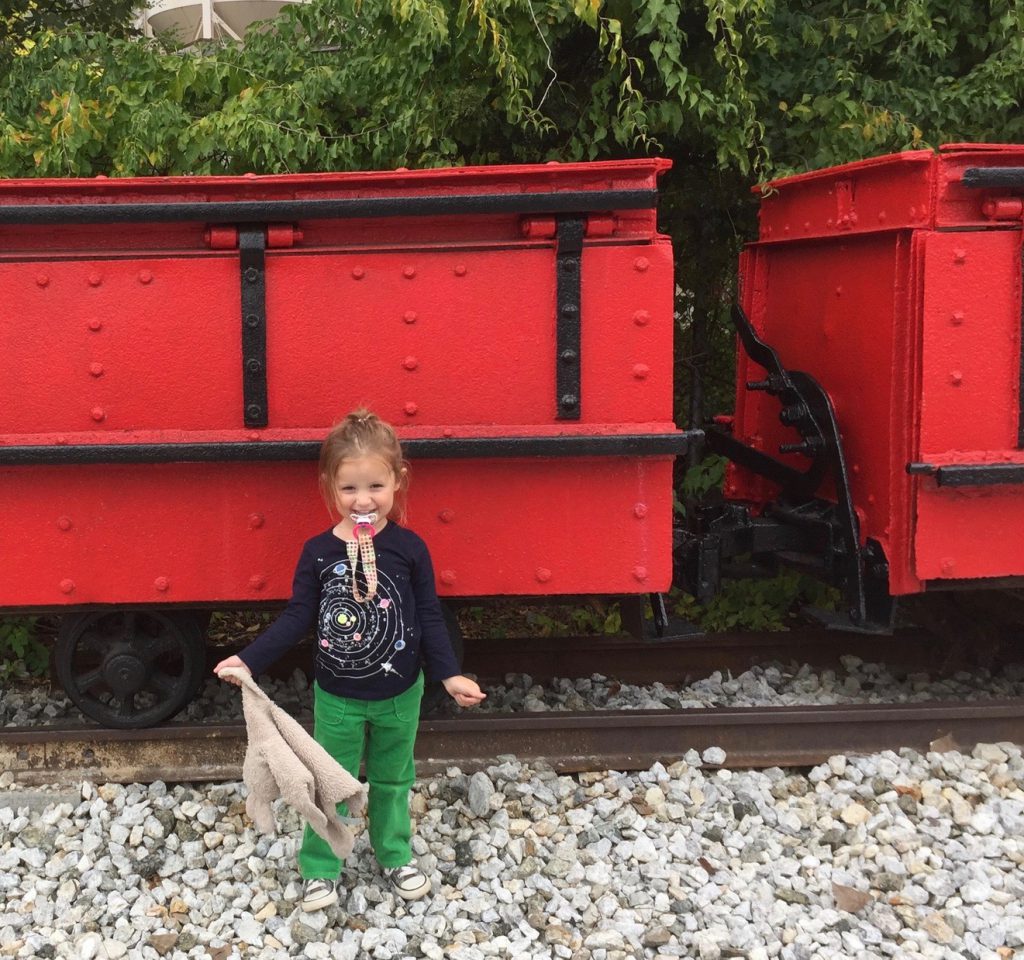 the tour group was huge, so we were split into three groups. our group headed into the museum-y part first. it's the old "locker room" for the miners. where they changed and showered and left their clothes to dry out overnight. our guide was a quirky fellow. derek liked him. i was undecided.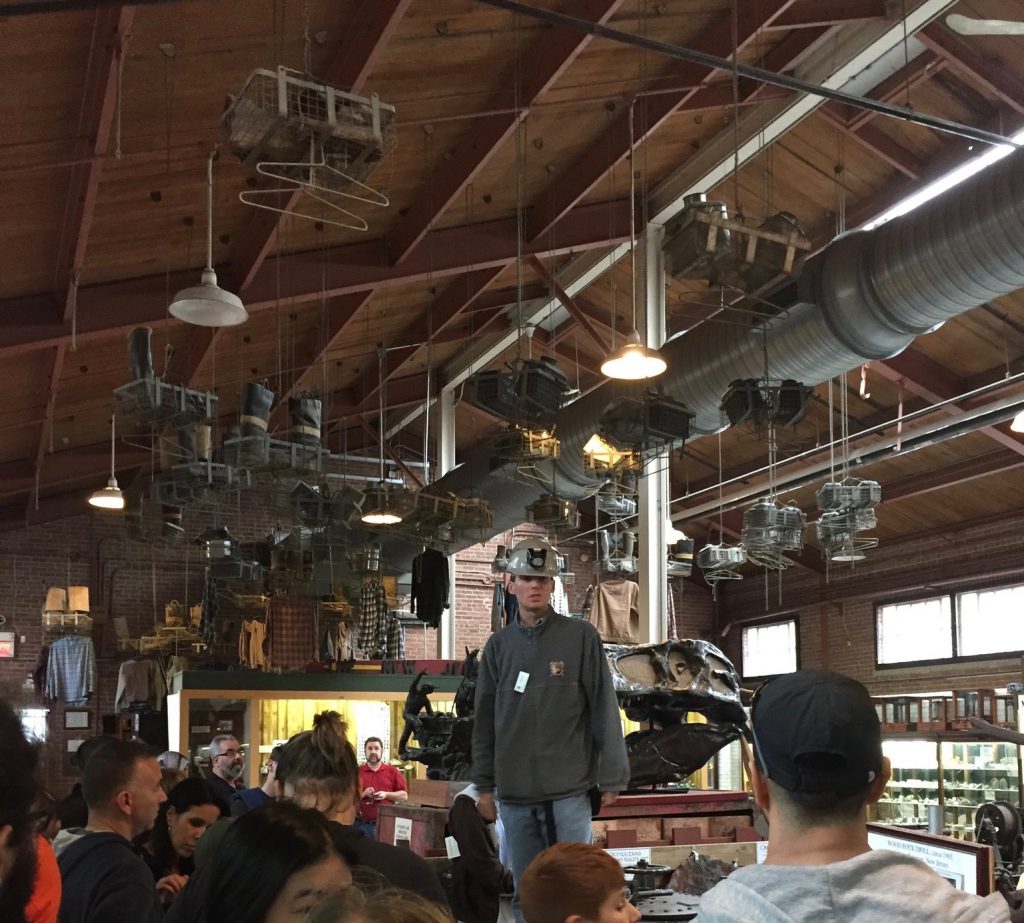 we wandered around for awhile, checking out the rocks, fossils and minerals.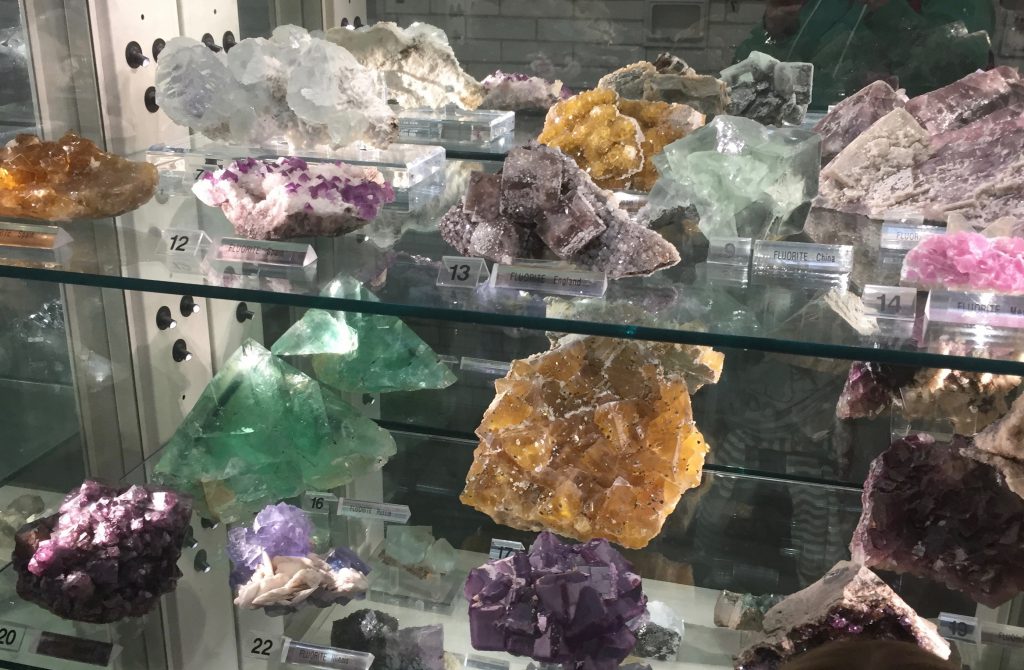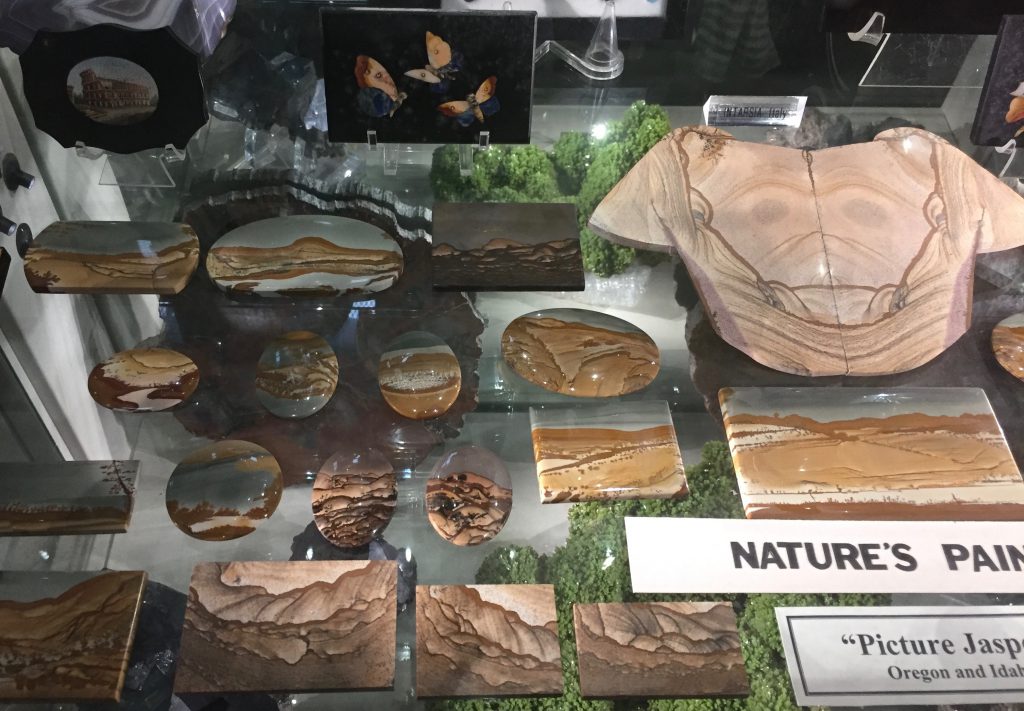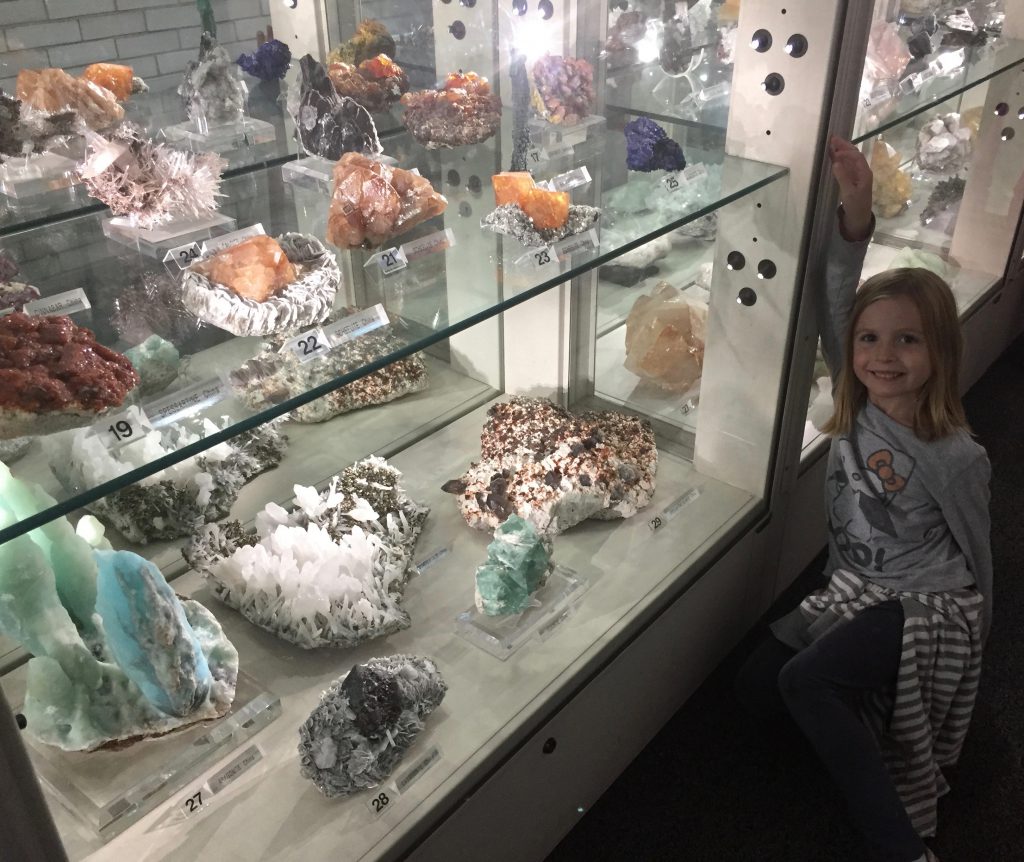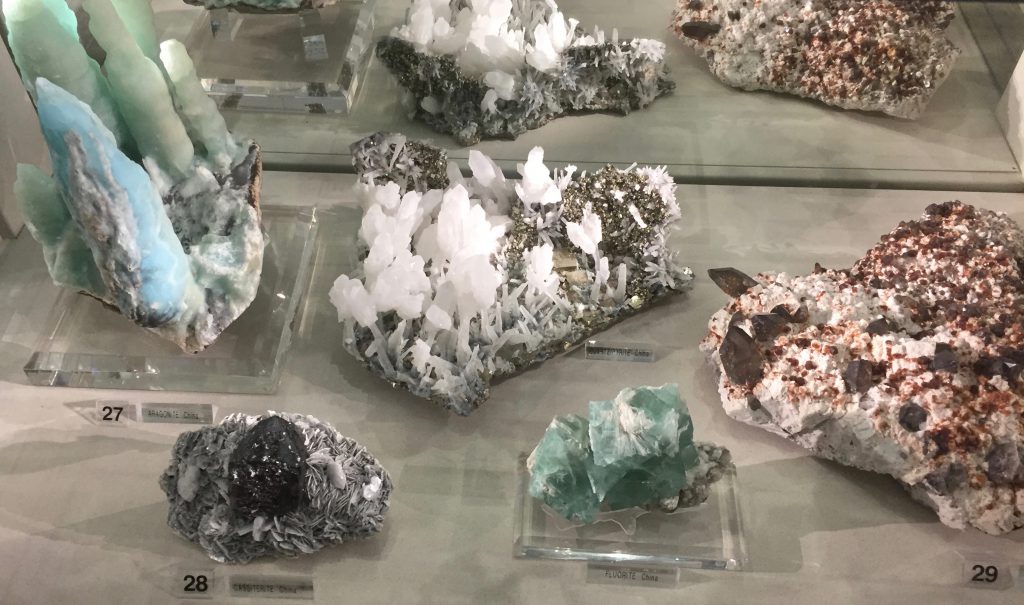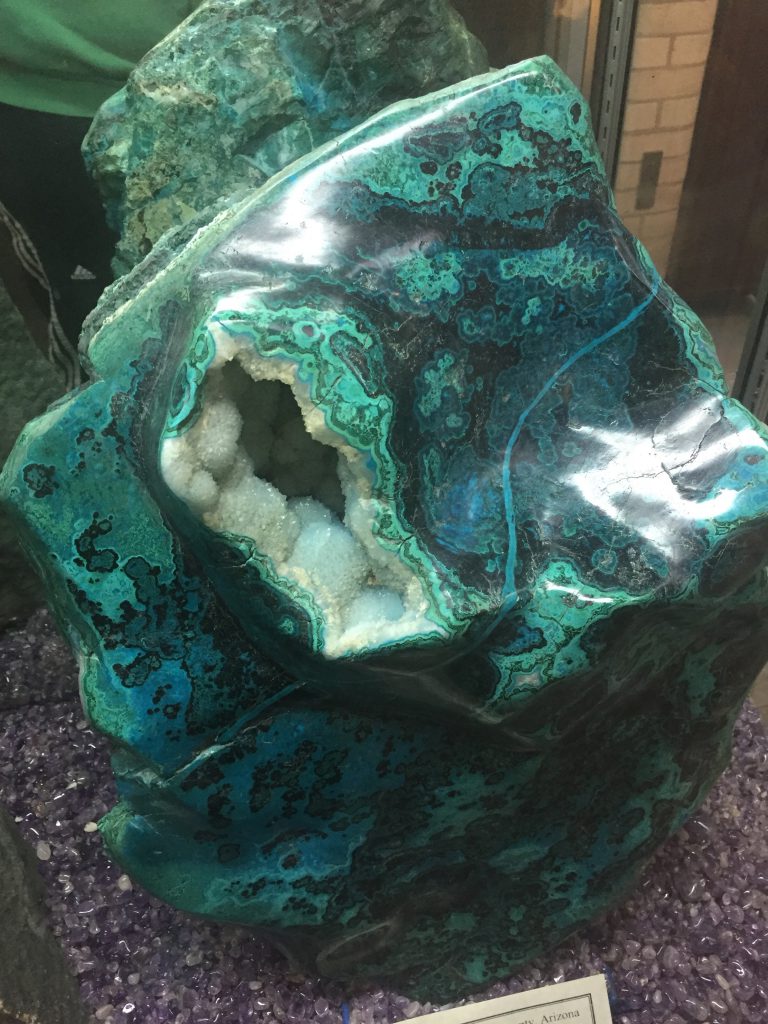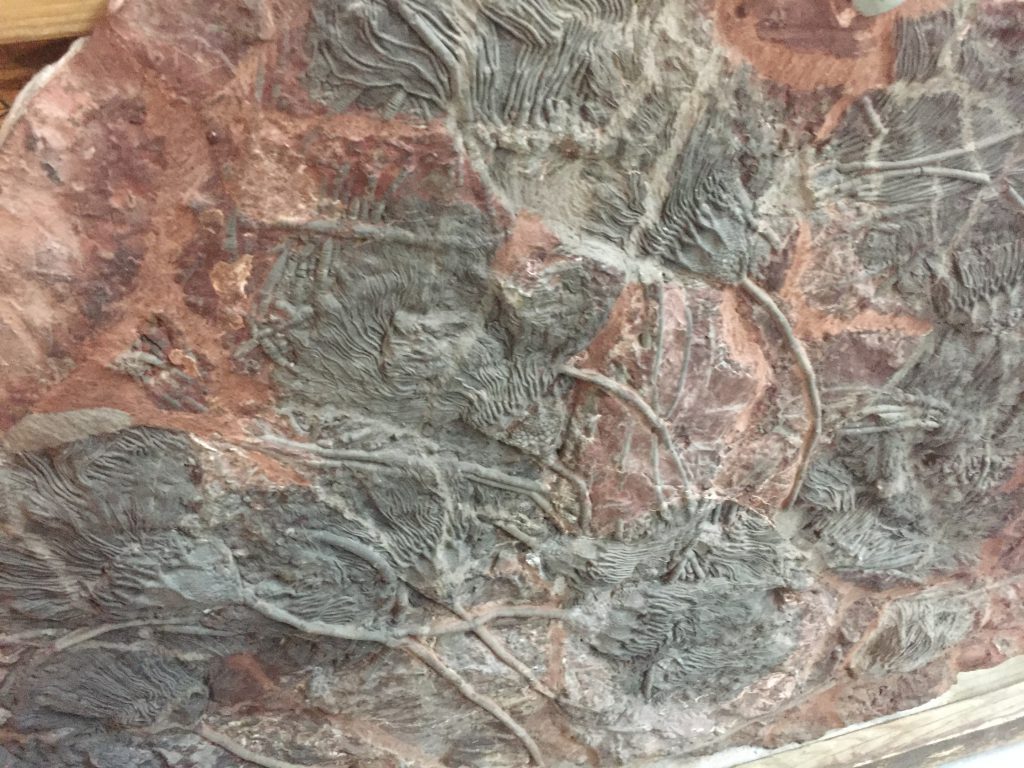 of to one side was this super cool interactive periodic table of elements. each compartment had items that contained the respective element in it. some were obvious. some were surprising.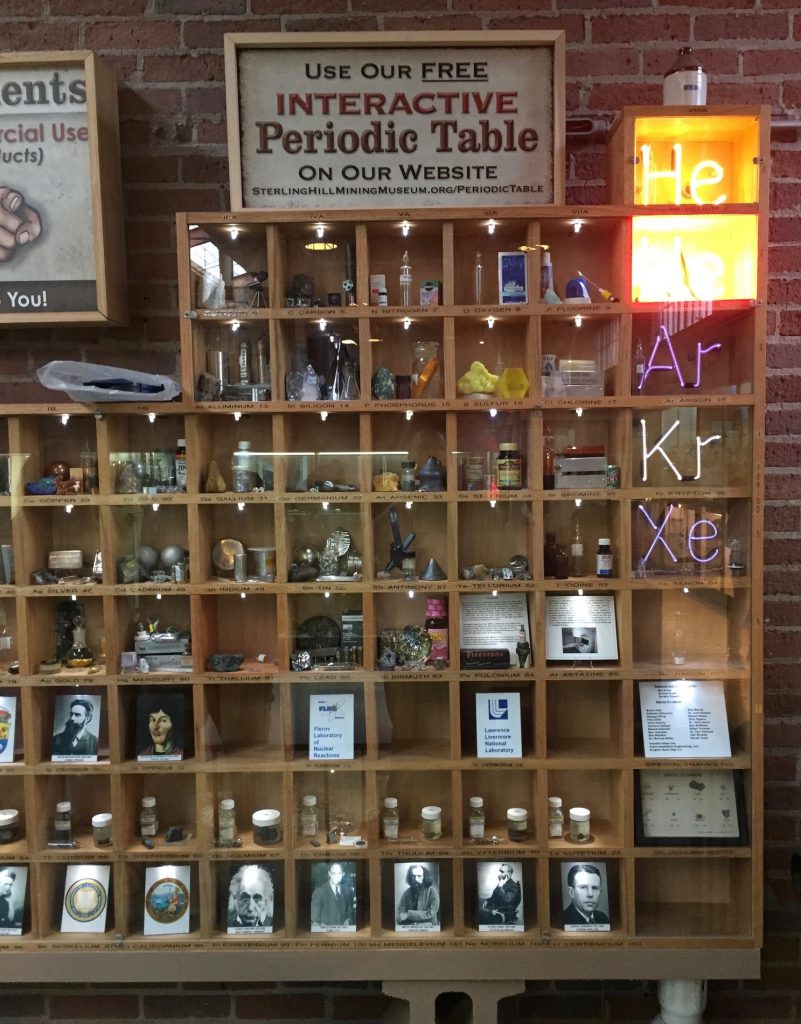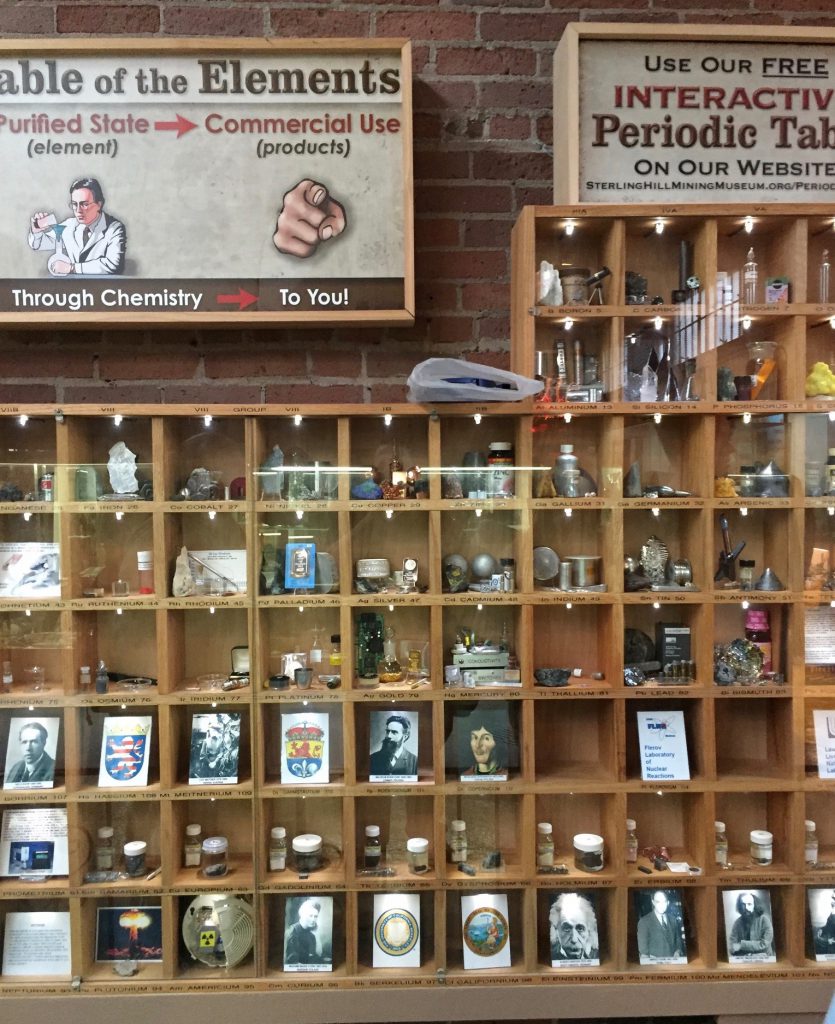 giant shiny rock balls.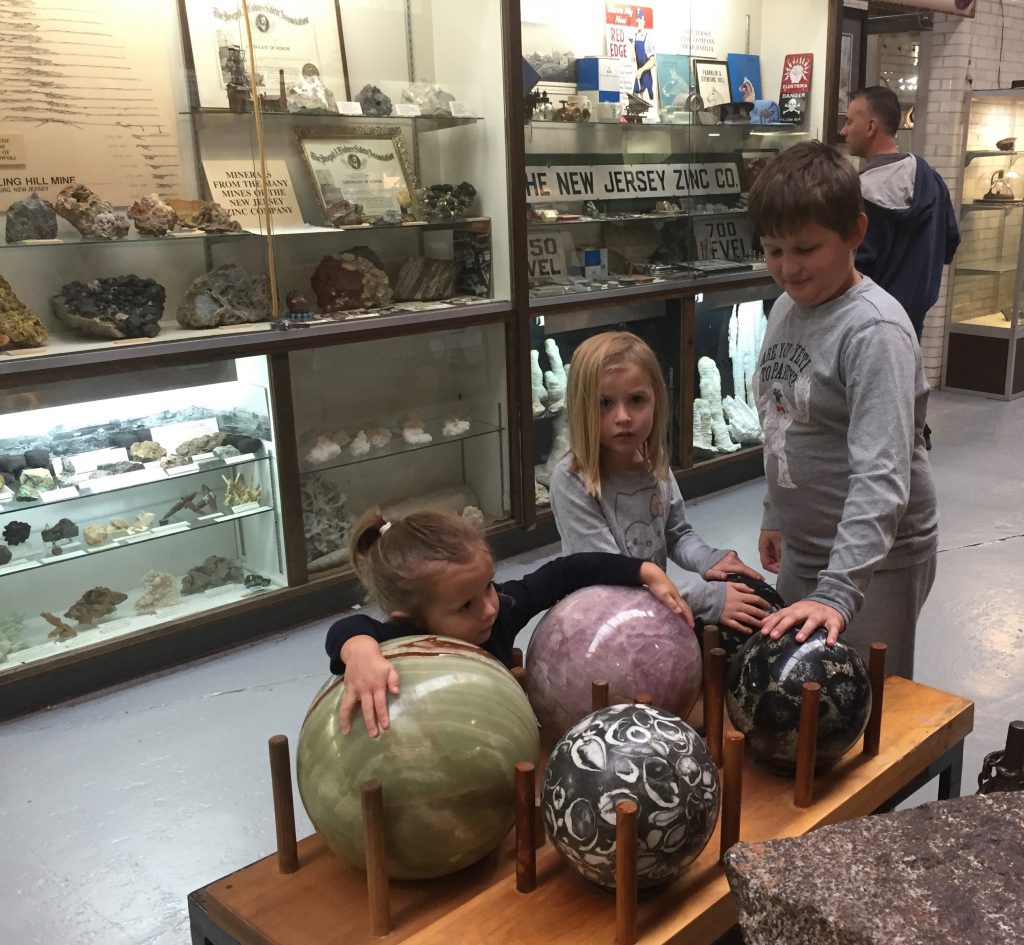 in a backroom, there was a blacklight shining on some ultraviolet rocks/minerals. so cool.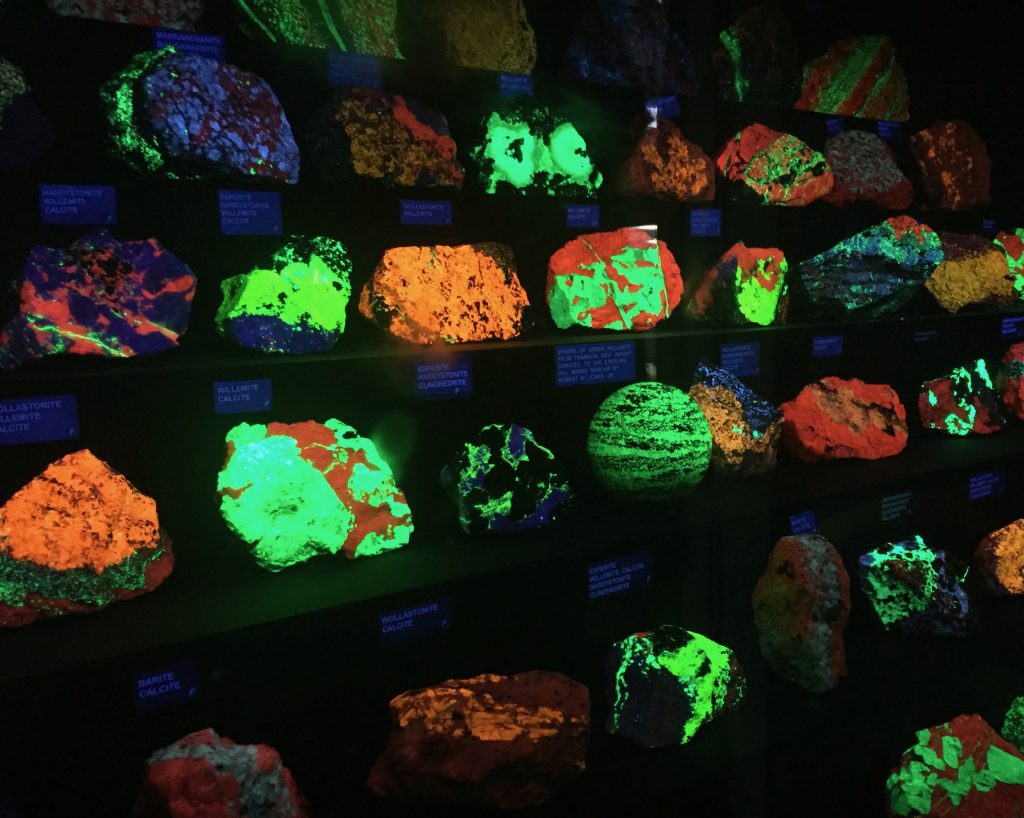 finally, it was our turn to head into the mine.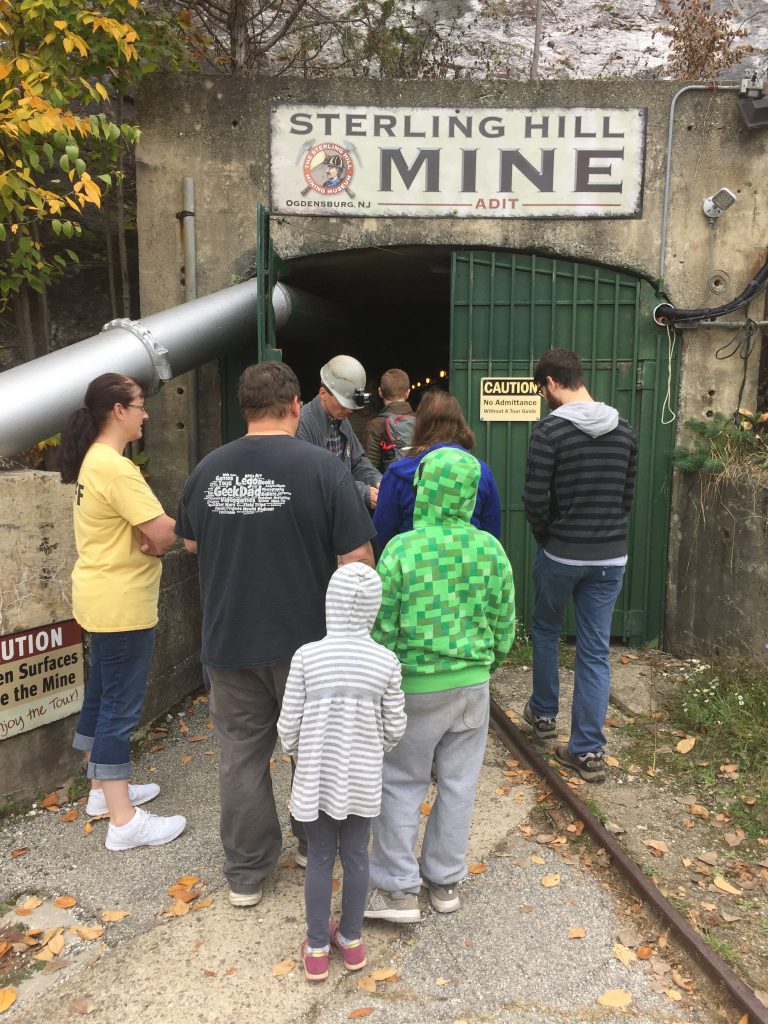 and that was as far as i got. hazel freaked out. and her crying was very loud and distracting in a tiny tunnel. so, i took her out to go hang in the store/cafeteria, while derek and the kids went on the tour. so the rest of the pictures are dereks. and i don't have any commentary other than, "derek's pics from inside the mine"….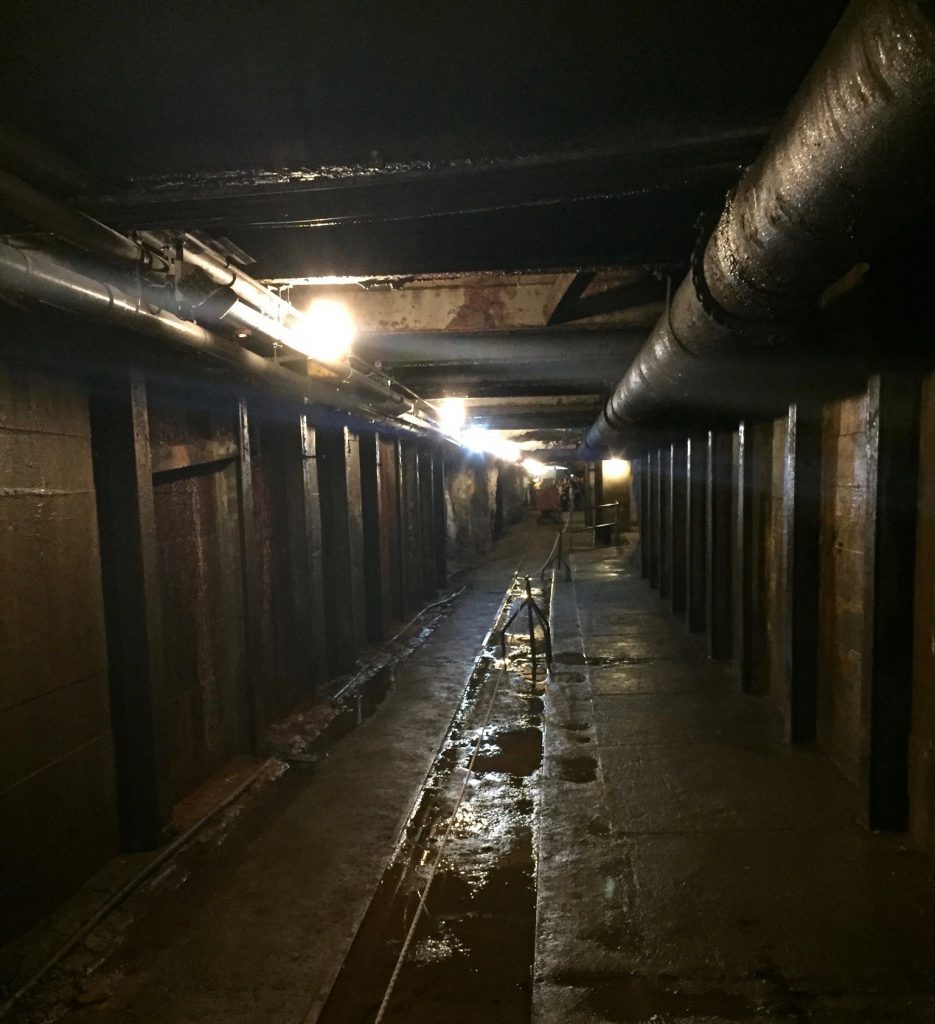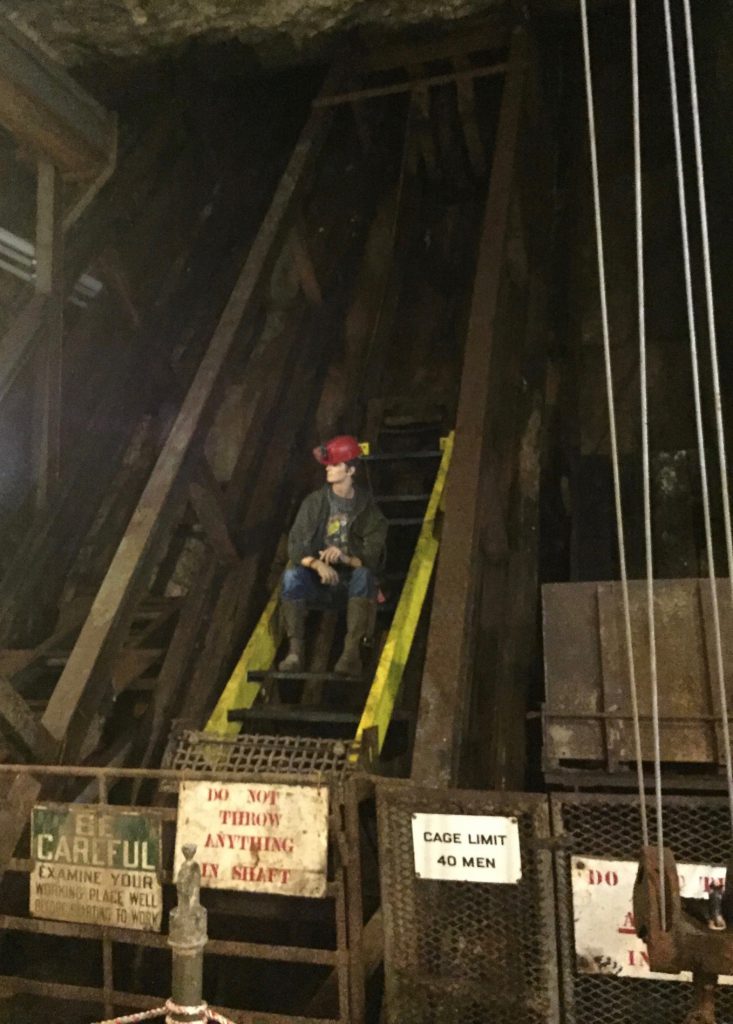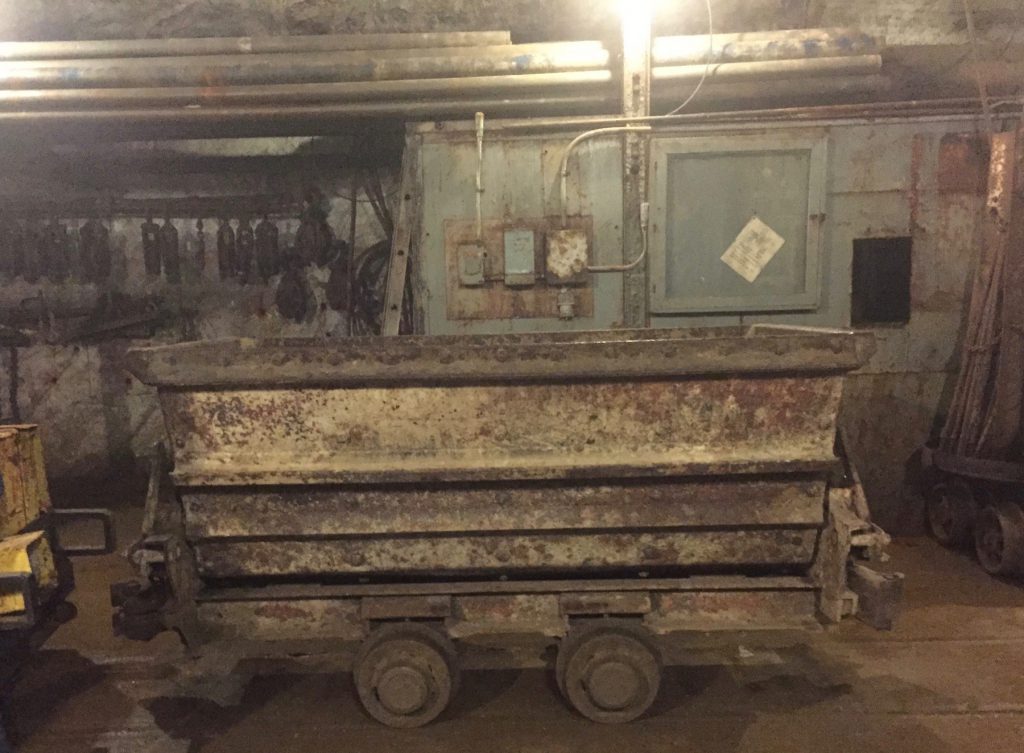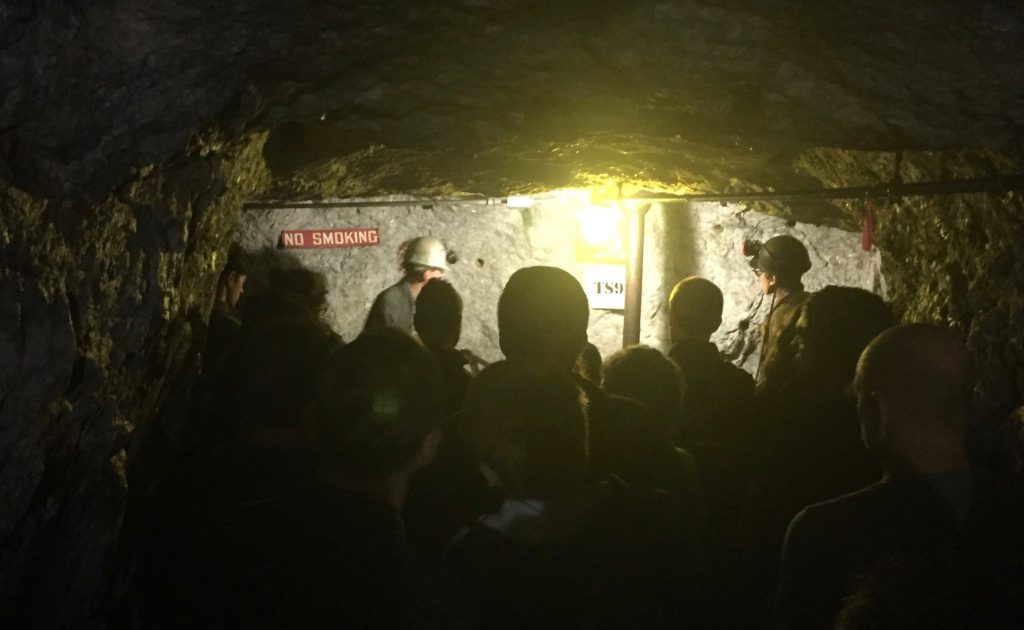 meanwhile, hazel and i were eating blow pops and touching everything in the museum store. then we wandered outside for a bit. it was a lot of time to kill.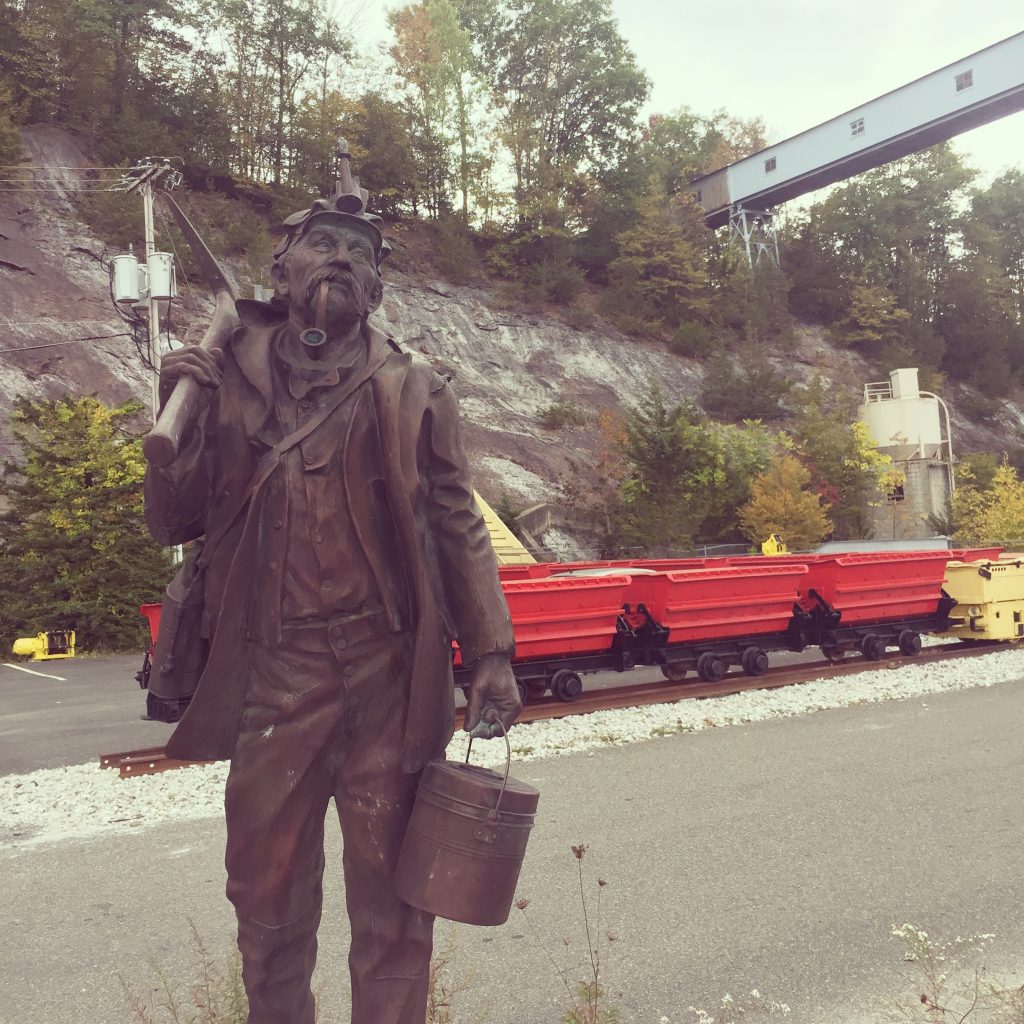 finally, one of the staff members took us to the end of the tour to meet up with derek and the kids. they were in another blacklight room, this time with dozens of displays glowing rocks and items made to glow in the dark.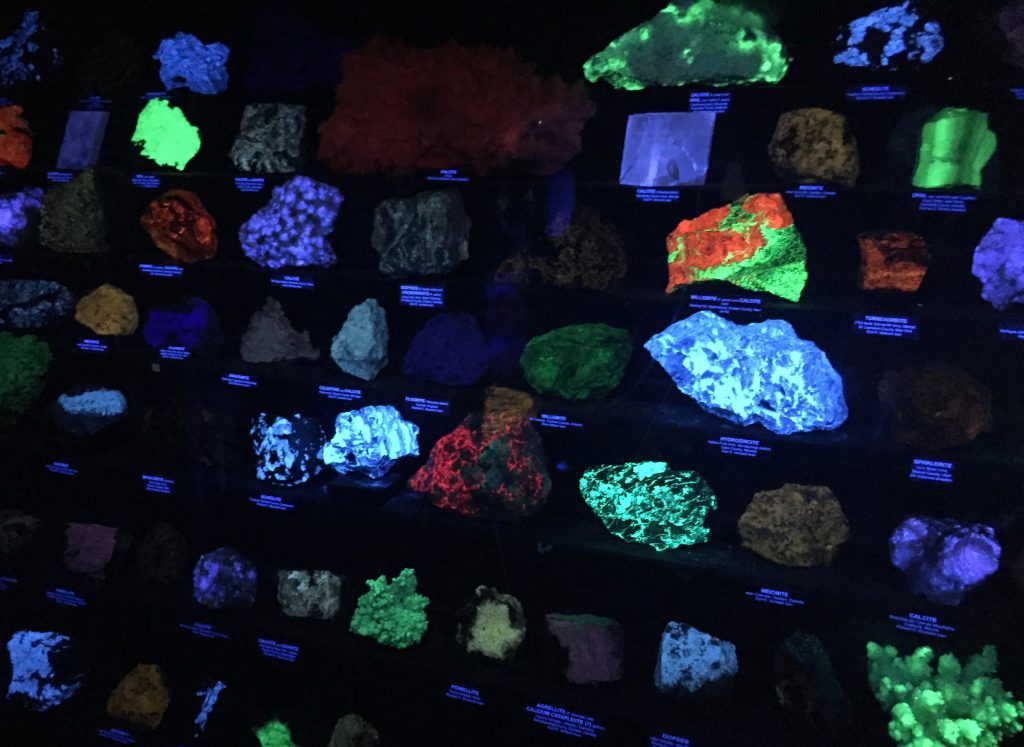 and that's where our fun begins. on our way home, we stopped to get some firewood. it was then that we noticed that we were missing hazel's beloved "bunbun". we called back to the mine, but they were closed. we were already about 30 minutes away, so we made the call to just go home and try to figure it out the next day. replacement bunbun was called in for duty and was begrudgingly accepted for the task.
fortunately, they had found it (and had set it out for us in case we came back). derek took the older kids out the next day to church nearby and then swung through and picked it up and all order was restored in our world. and replacement bunbun was kicked to the curb.
and now we are off to put our new jersey decal on our map…