well. we are in pennsylvania.
after all of our weekend travels to get here, we spent a bit of downtime before resuming our adventures. on wednesday, i had big plans to go for a three mile hike with the kids. but, they were pretty resistant, so we settled on a 1.5 mile hike that was more like a walk.
oh. this where i should probably tell you that we are staying about 7 minutes away from the "delaware water gap national recreation area". we realized it when we drove in. for about 20 minutes of the drive, toward the end was right through the "gap" – before we turned off to go to our campsite. we visited the park headquarters to get some info on good hiking and kid friendly areas and our friendly ranger suggested george w. childs park. so, we gave it a go…
the trail just goes down along one side of a series of waterfalls, with overlooks, and then crosses over to hike back up the other side. our first look.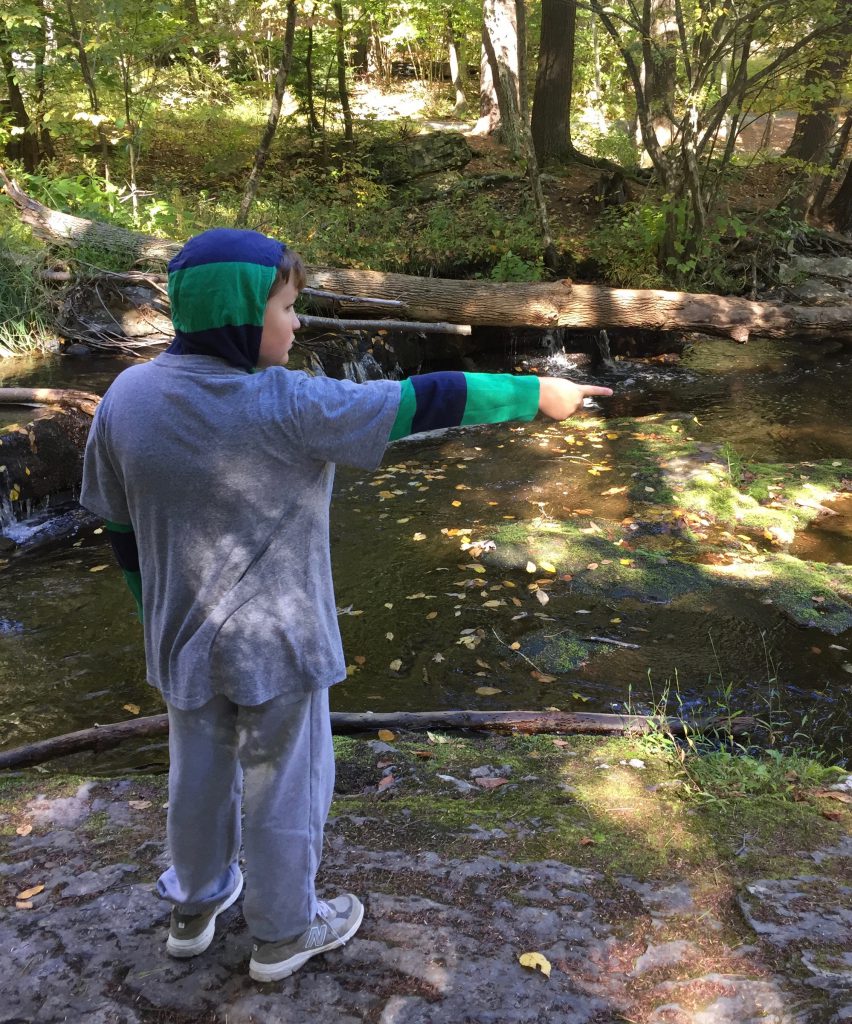 all three hikers. hazel only rode in the backpack for about 200 feet.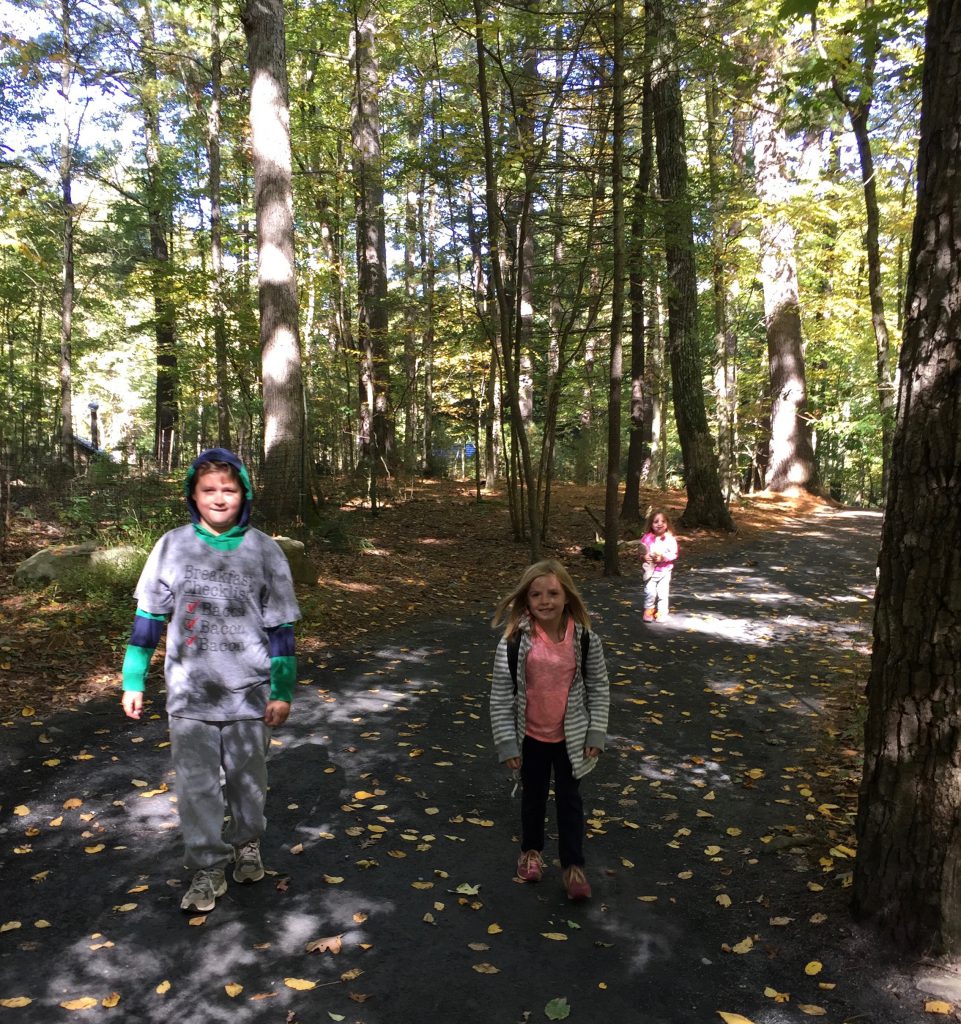 there were a lot of stairs. it was a very easy trail.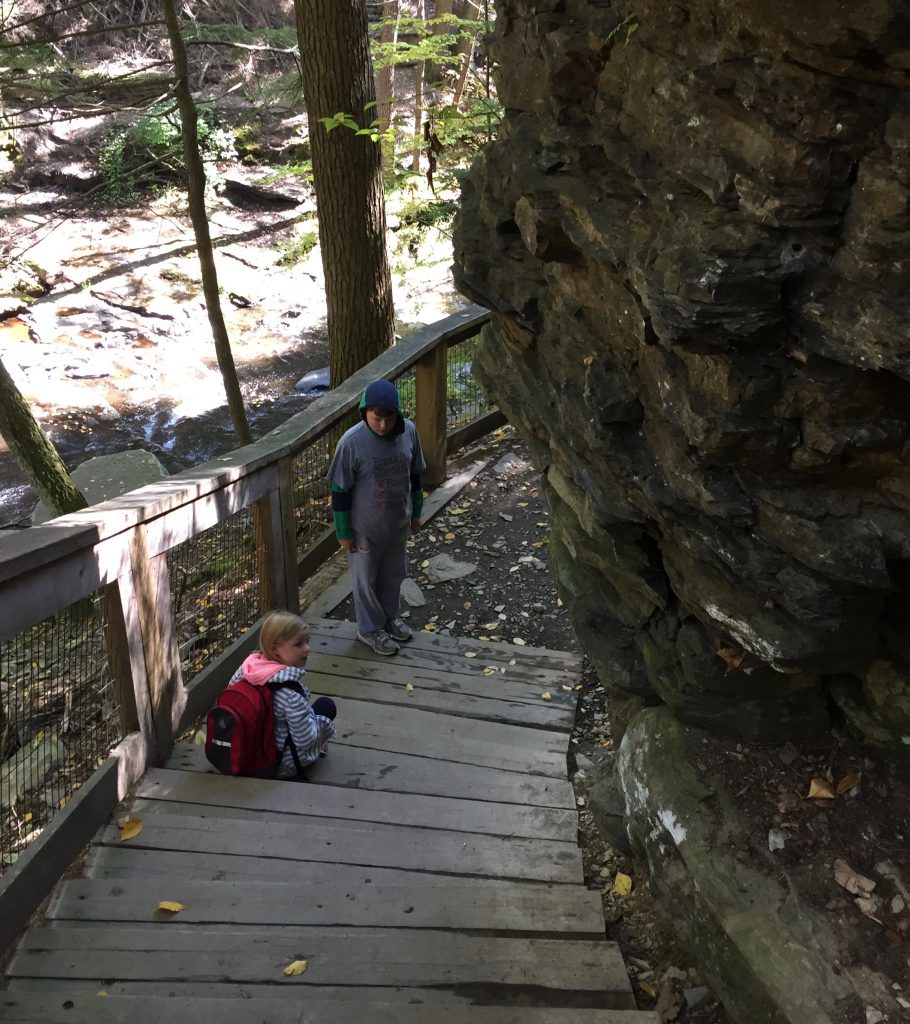 hazel is slow, but she insisted on no help. she would say "you go ahead mom" just in case i might be tempted to offer a hand of support.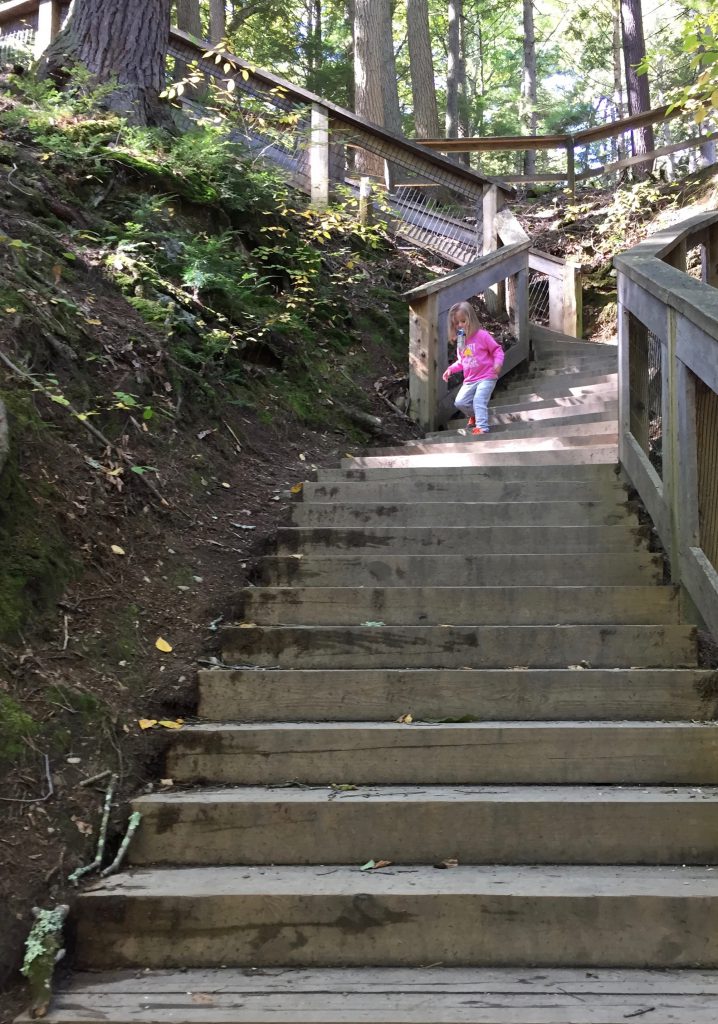 anna spotted this caterpillar making his way across the stairs. he seemed cold and slow.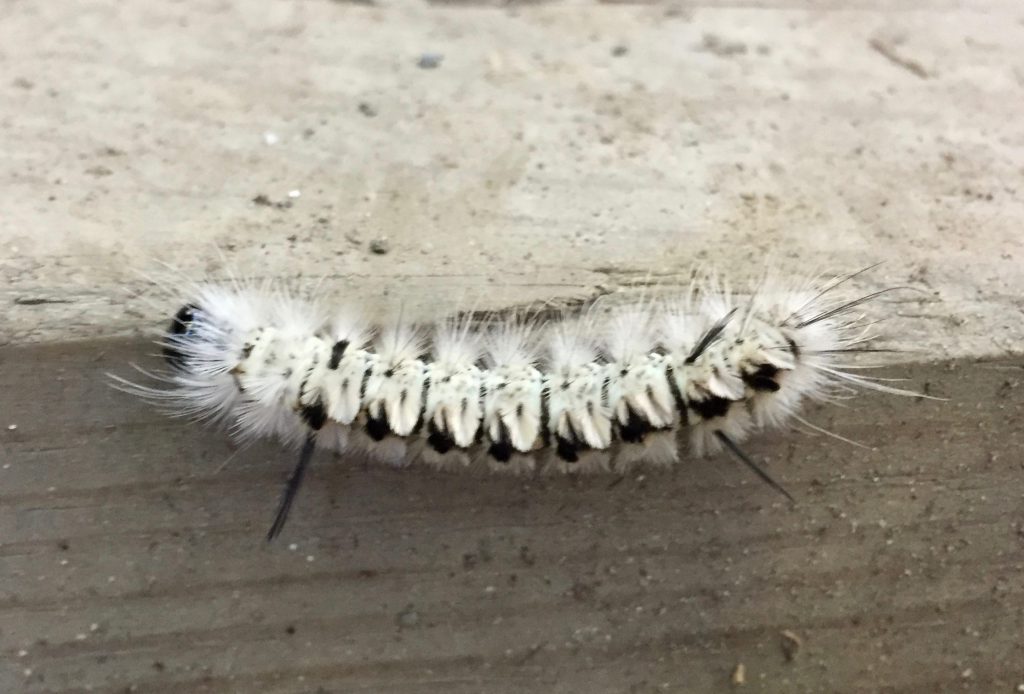 more waterfalls. i didn't take note of all the different names.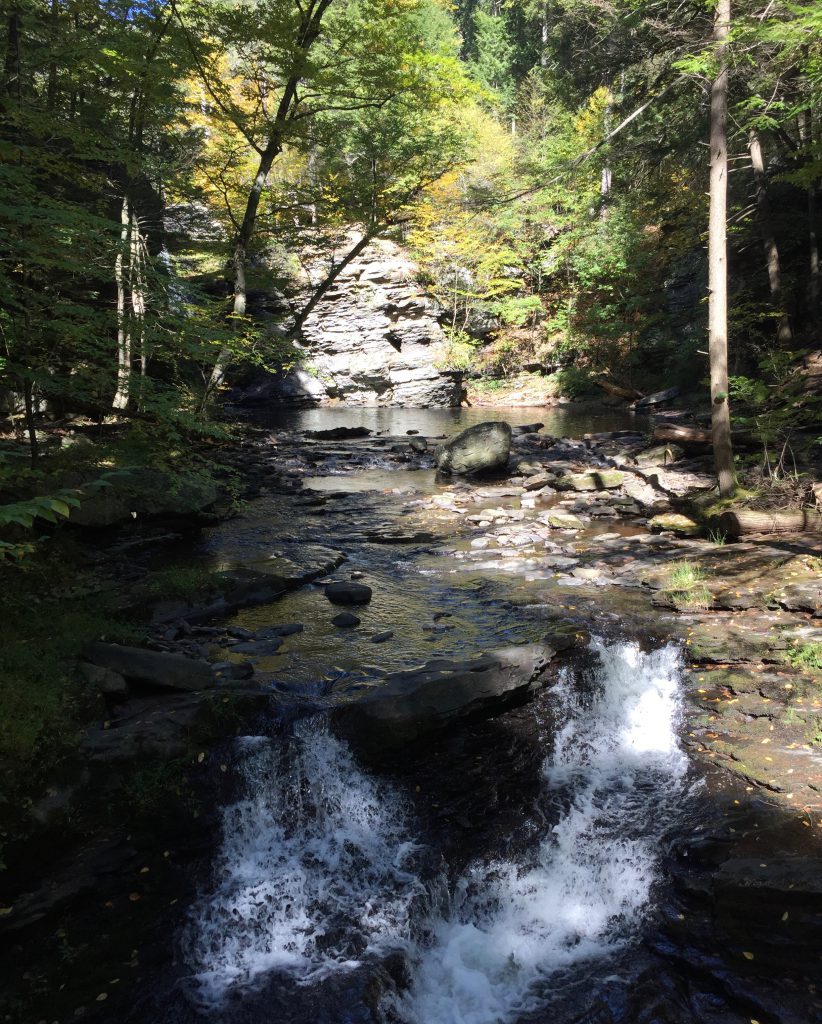 kid pic. in a little carved out section of the rock.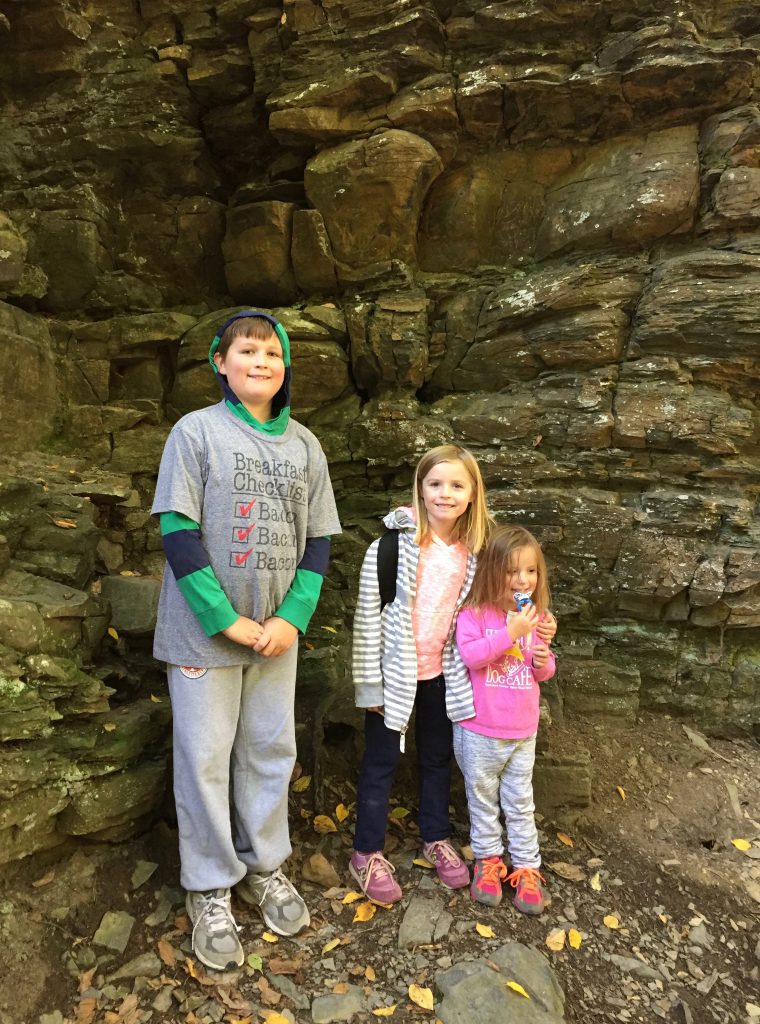 one bridge was directly over the falls. this was the view going down.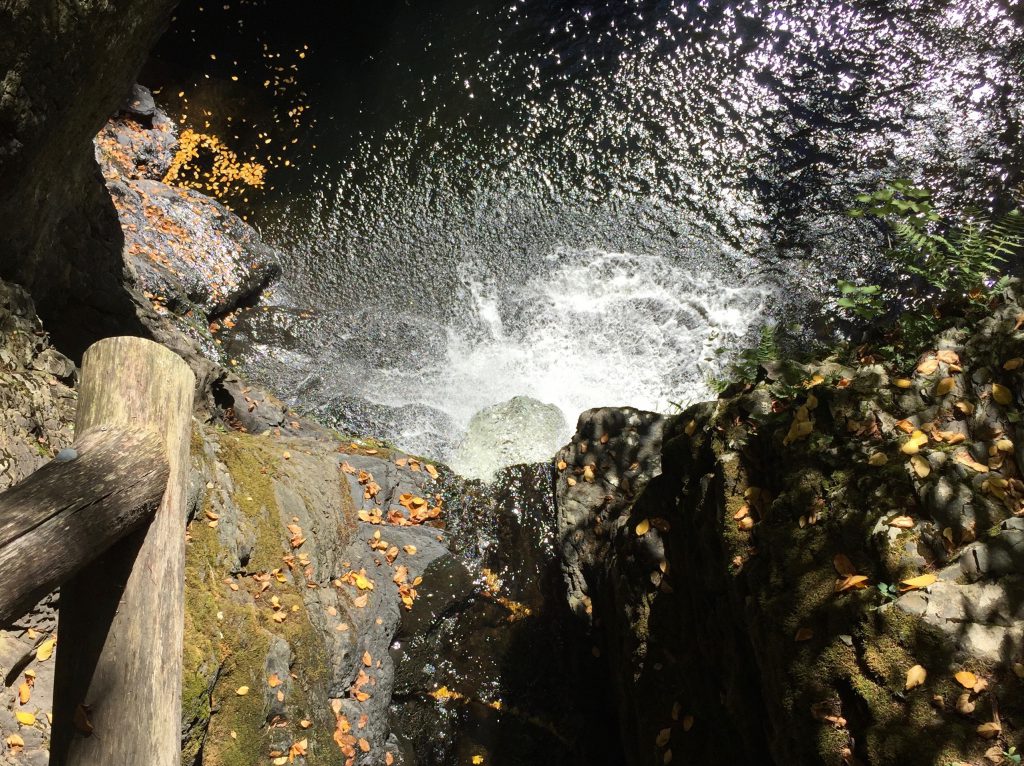 anna likes to stand on big rocks. it's becoming a theme.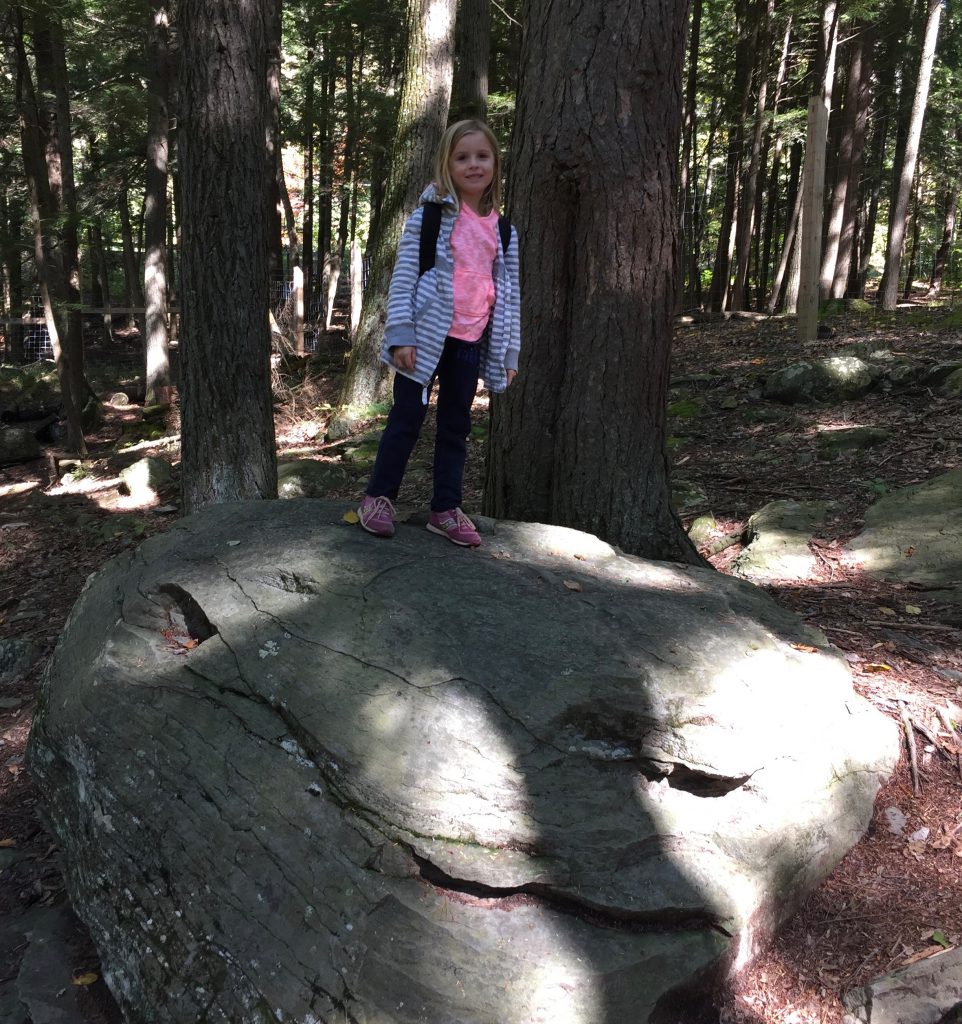 while anna camped out in a pavilion working on her junior ranger badge and ike and hazel ran around, i checked out this cool waterfall. it's only a short walk from the park entrance, so it had a lot of traffic.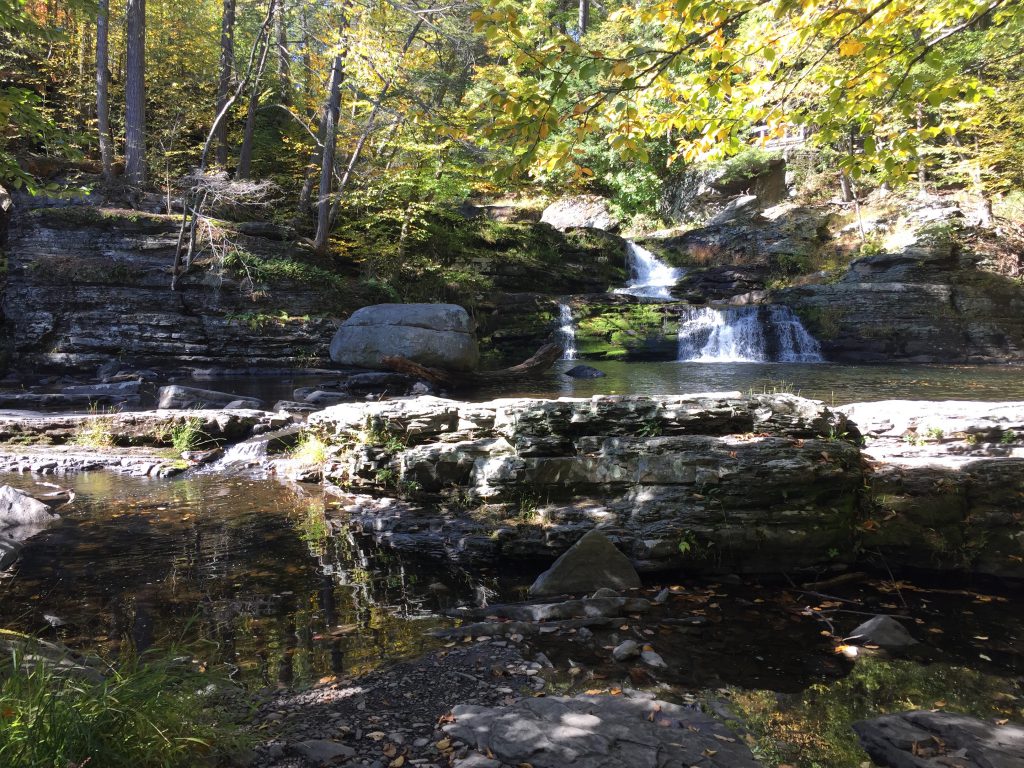 once the badge requirements were complete and i rustled up the other two, we took a group shot by the cool waterfall.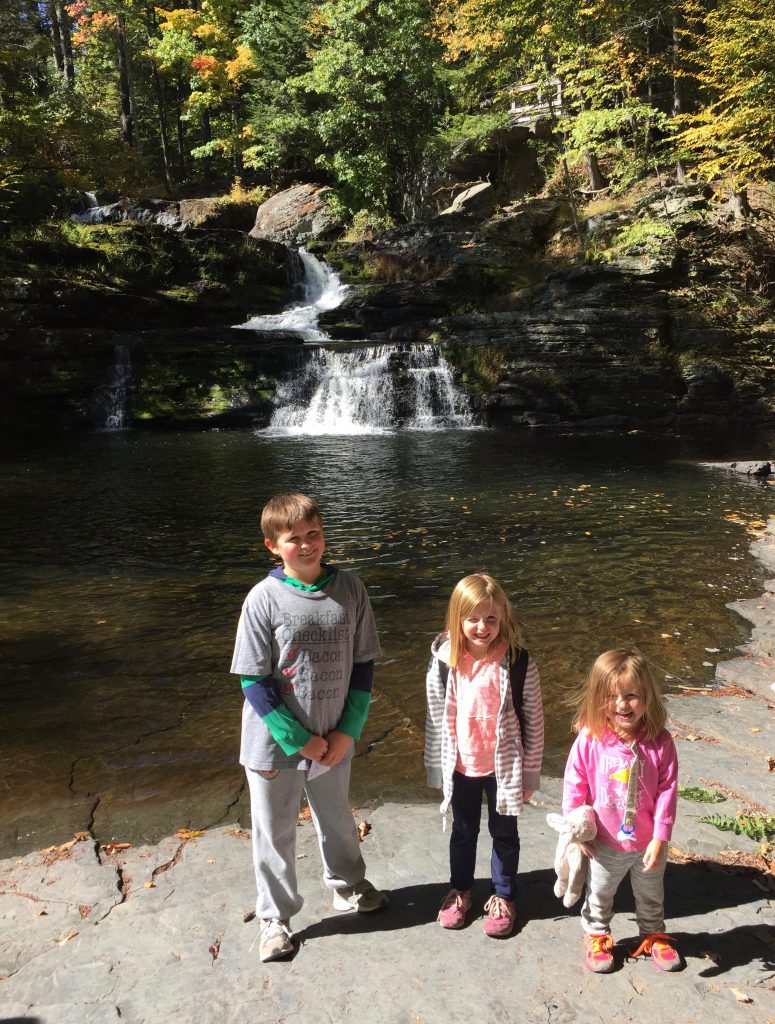 and one more. i was hoping for a bunch of cool poses and strategic locations, but there was a family of five adults camped out in various places around the falls. i conveniently cropped them all out.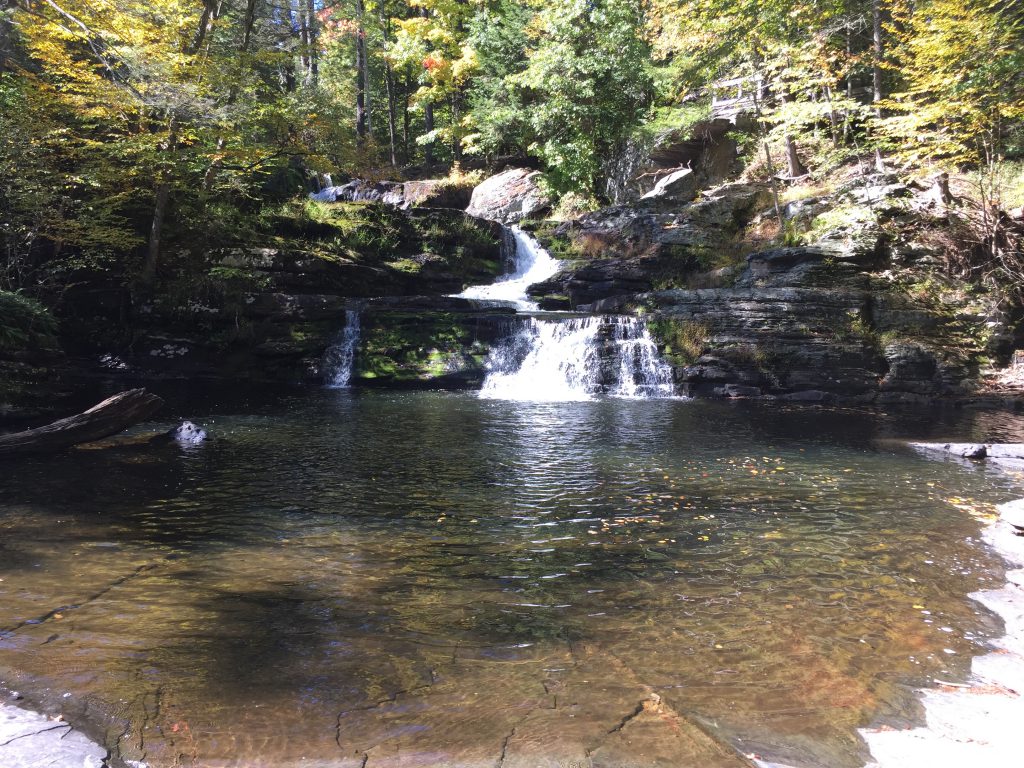 on the walk back, we visited this old stone structure. isaac says it's a kiln. it's currently stuffed with leaves and trash. people are dumb.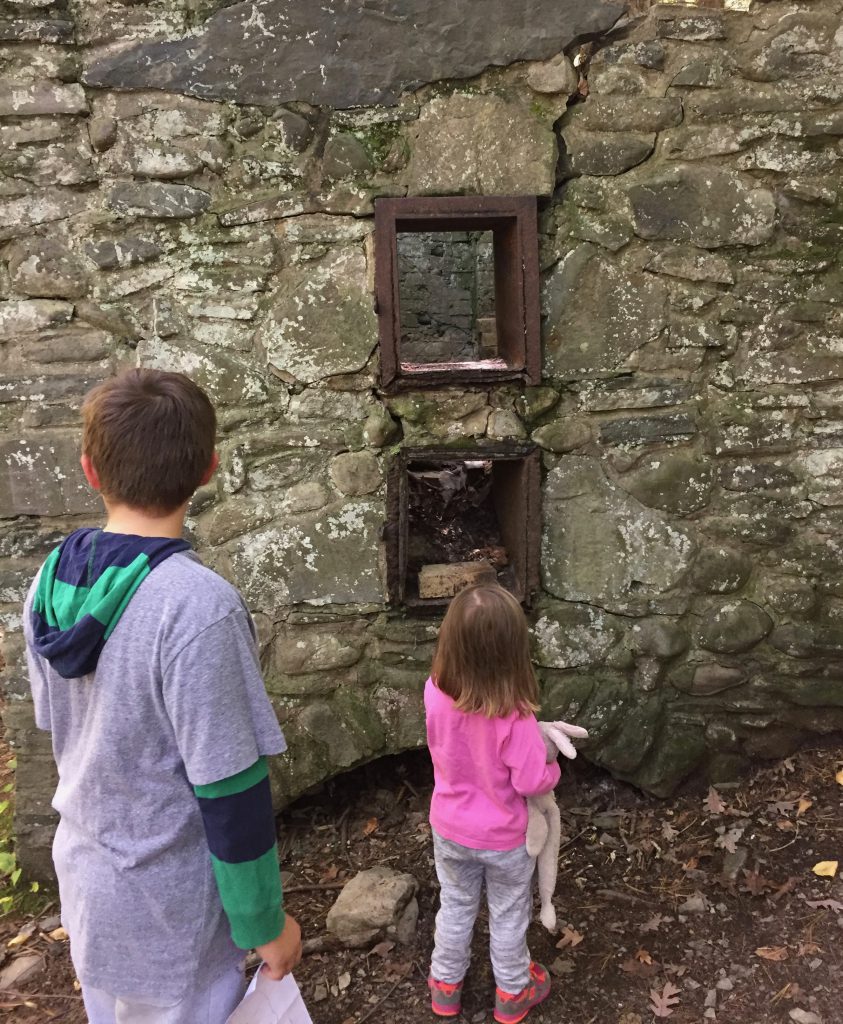 we spotted some giant mushrooms near a tree stump. we are fans of mushrooms and fungi. and lichen, says anna.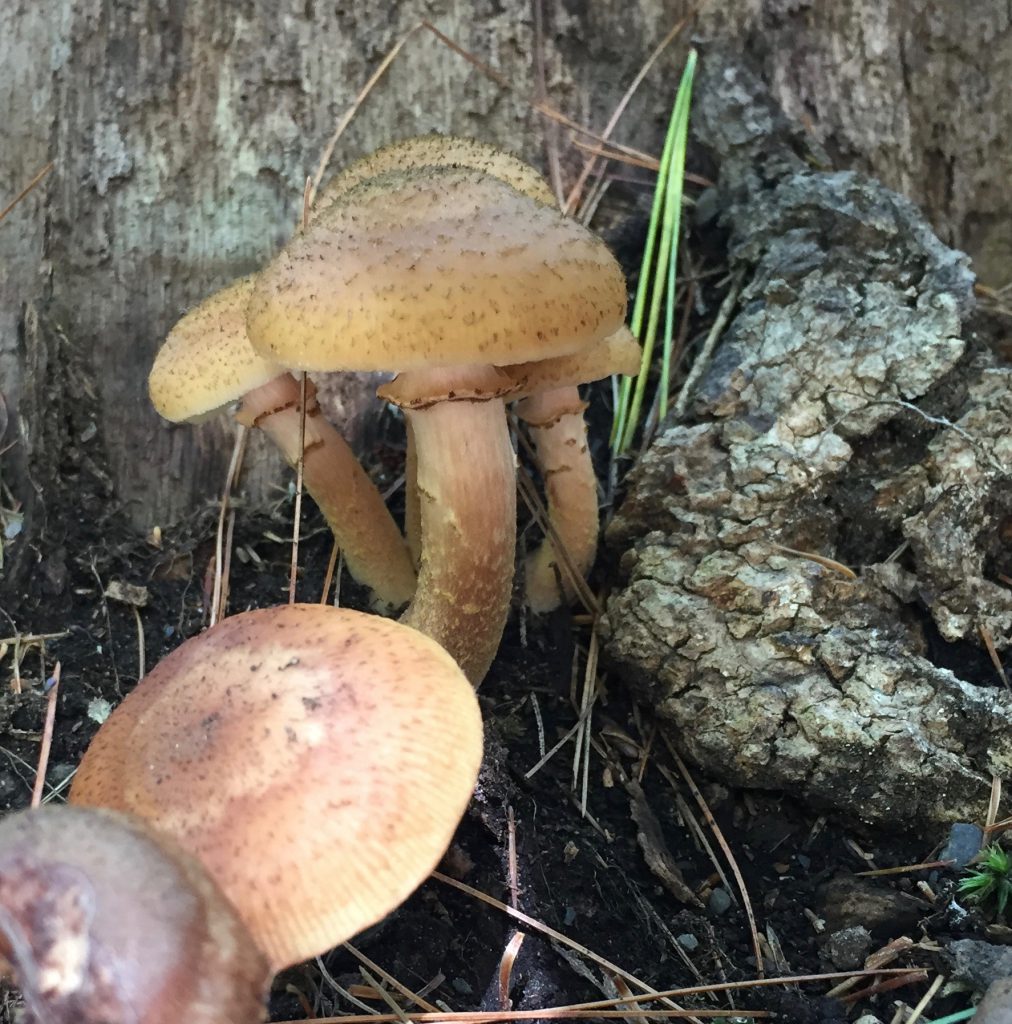 after our brief little hike, we went straight to park headquarters so anna could get sworn in and get her badge. i'm not allowed to look or listen, but i managed to sneak this pic in before she noticed.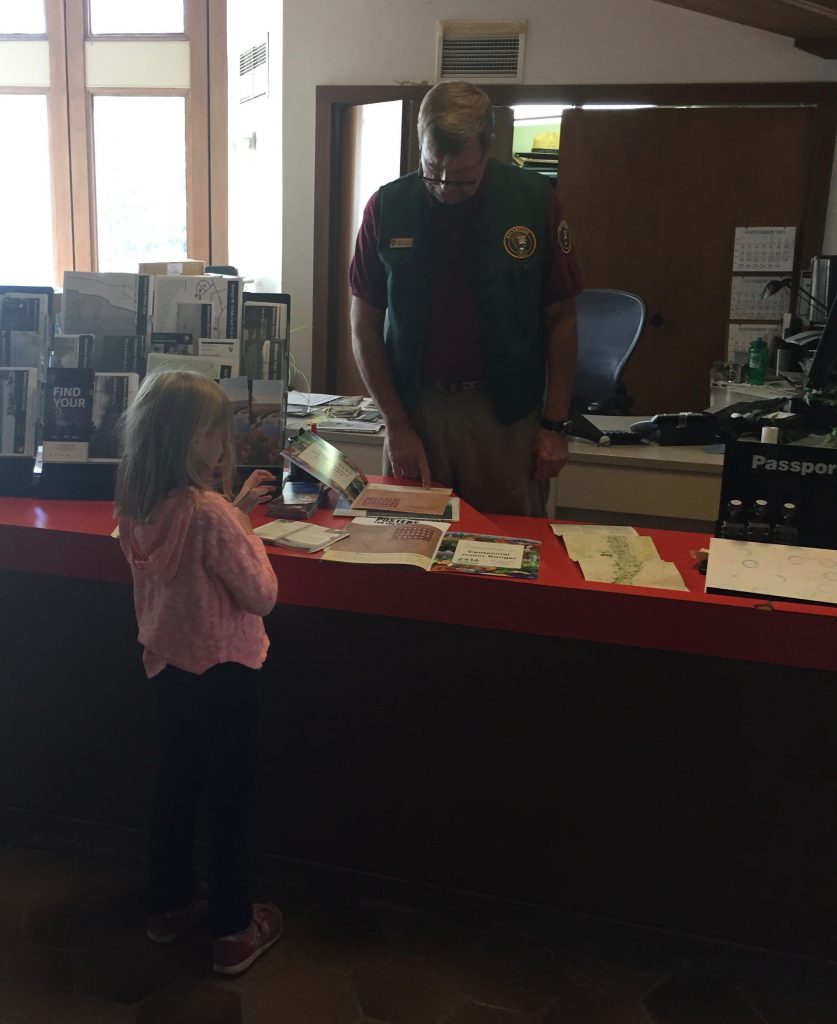 we are fans of the national park system. hazel loves to point out the arrowheads. anna loves junior ranger badges. ike, well, he doesn't actually care, mostly.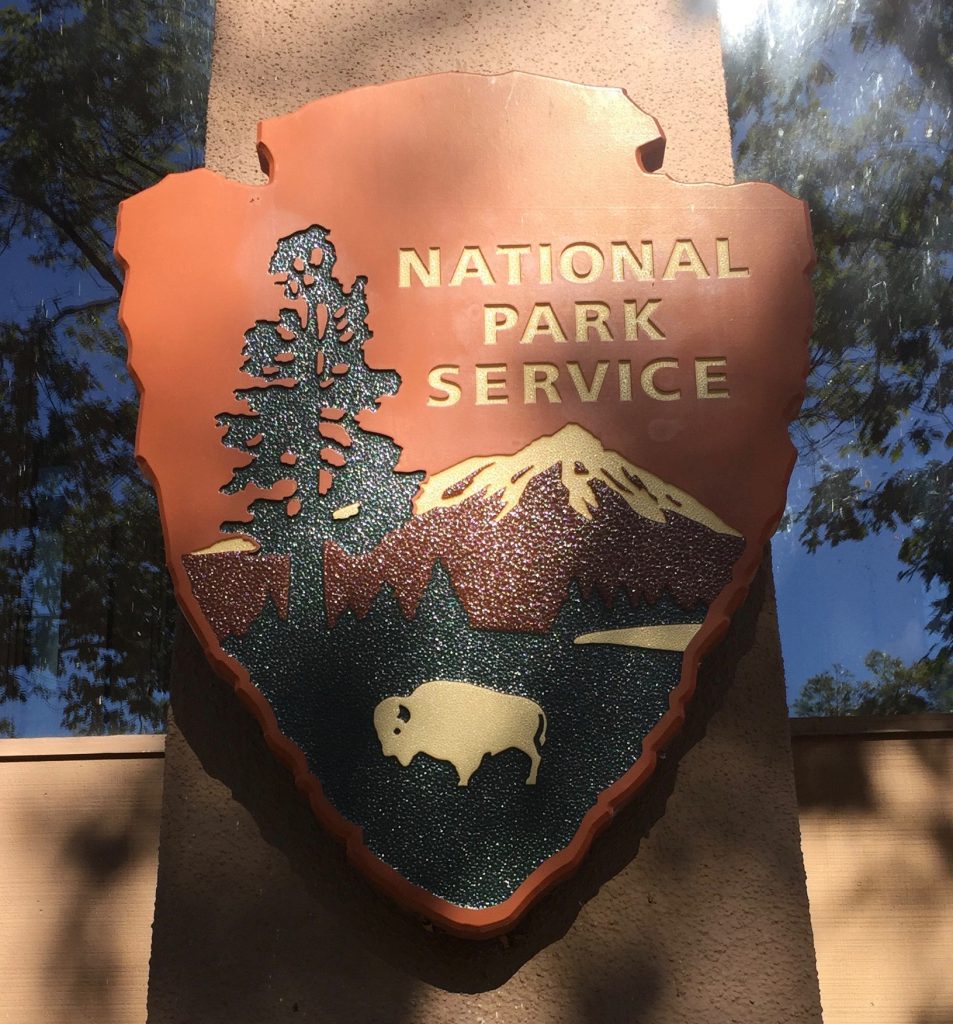 so, that's one eastern pennsylvania outdoor adventure in the books. 🙂