now that it's fall and holidays are coming at us, i'm finding that one of the hard parts of the road life is realizing that we won't be able to do a lot of our family traditions. my timehop app on my phone keeps reminding me of things like patterson farms, pumpkin carving, baking and decorating cookies, and other halloween and fall themed activities. i'm sure it will get worse as thanksgiving and christmas get closer.
anyhow, even though some of the traditions will have to take a timeout while we are on the road, there are some that i can make happen anywhere. like a pumpkin patch trip. i scoured the internet for nearby-ish options and settled on the roba family farms, about an hour and a half away.
first things first. we measured up.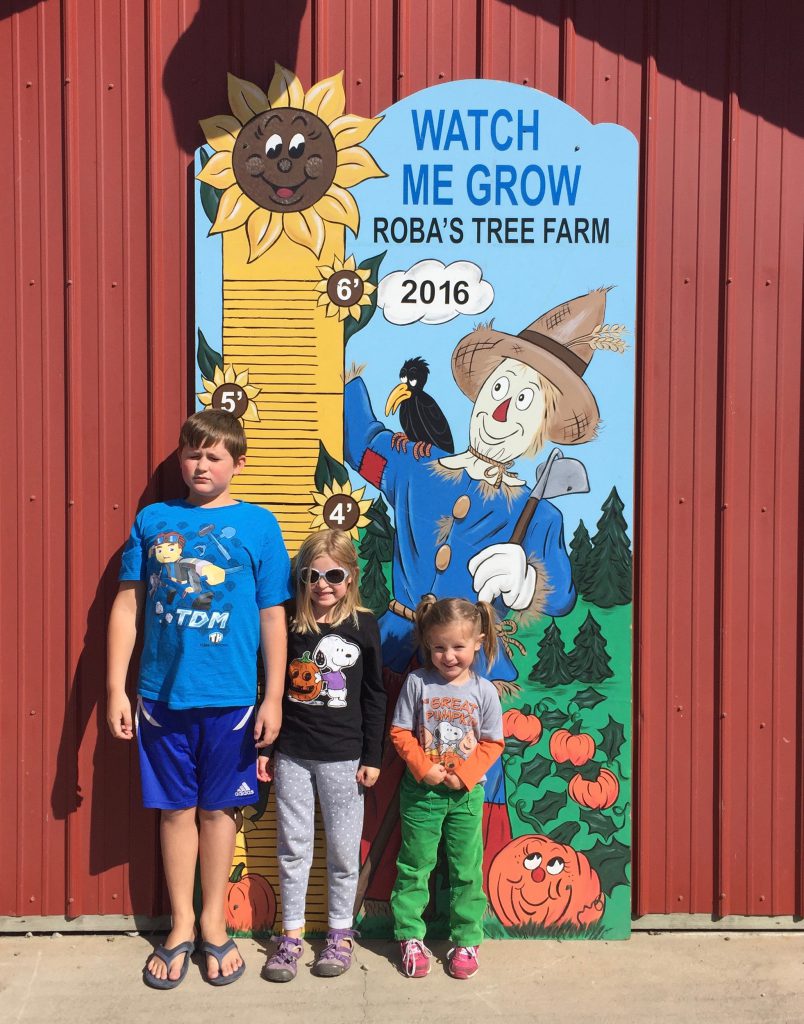 then we wandered about in the rows and rows of stacked pumpkins.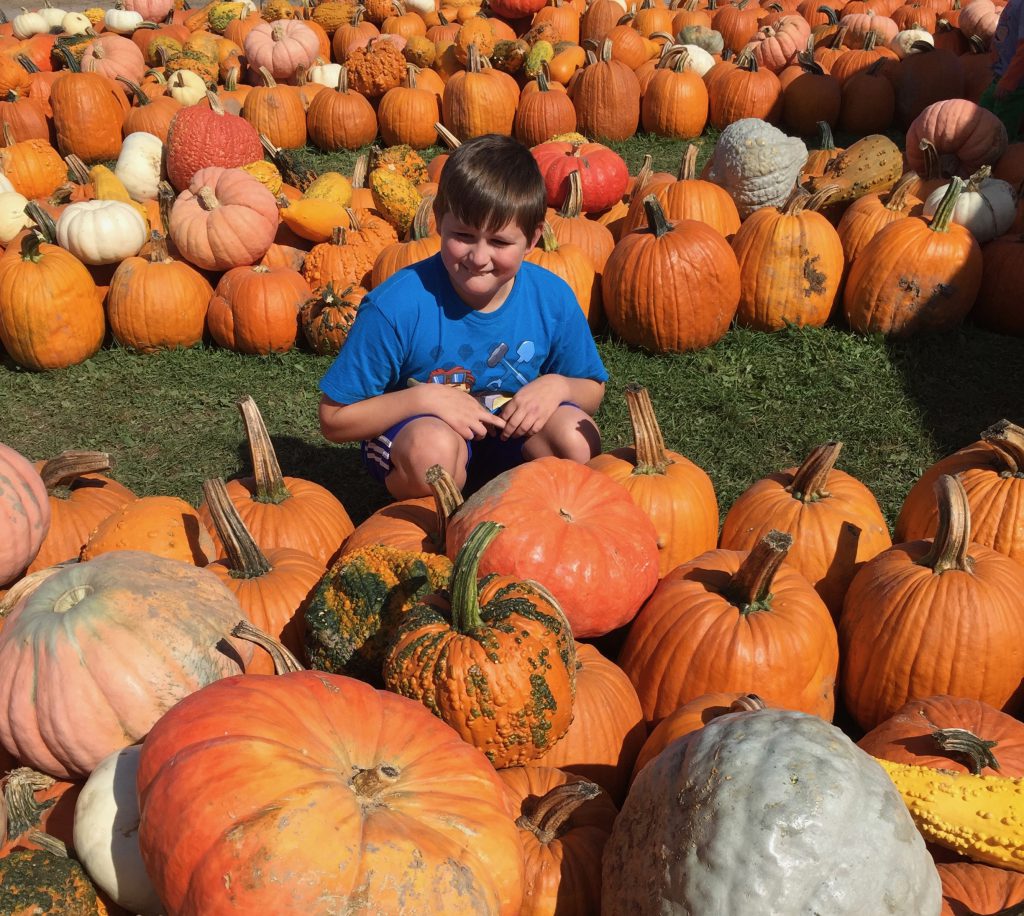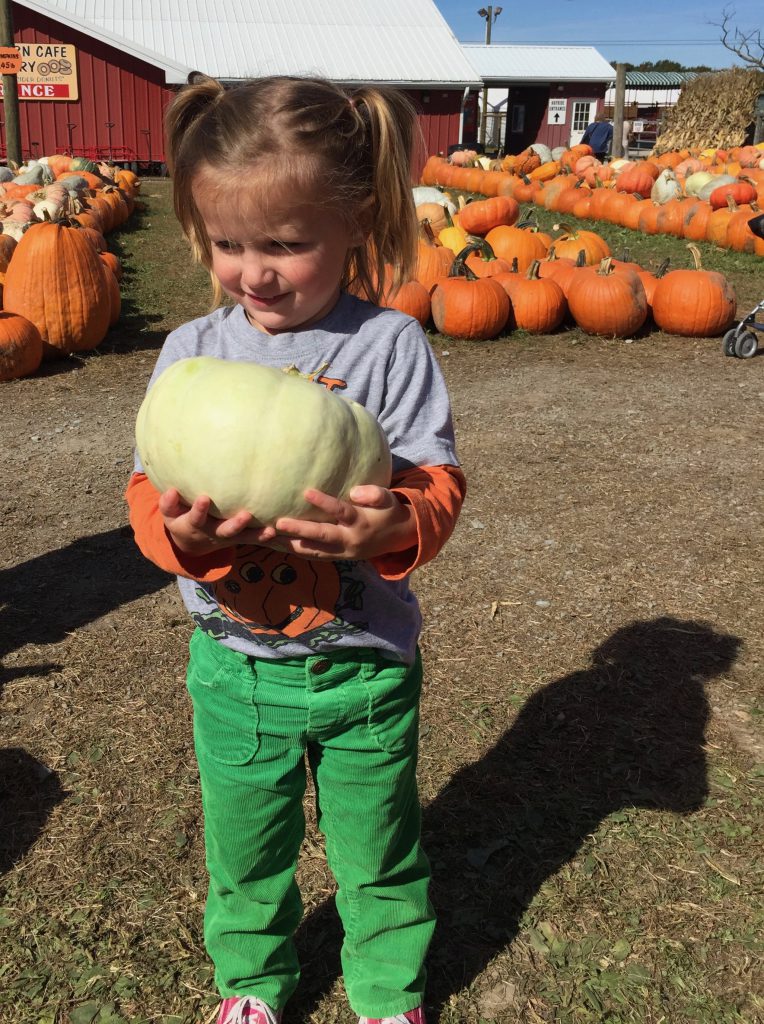 the kids didn't want to feed the animals. i have no idea why not. but i was glad to oblige. but we did walk through and say hi to a few friendly farm animals.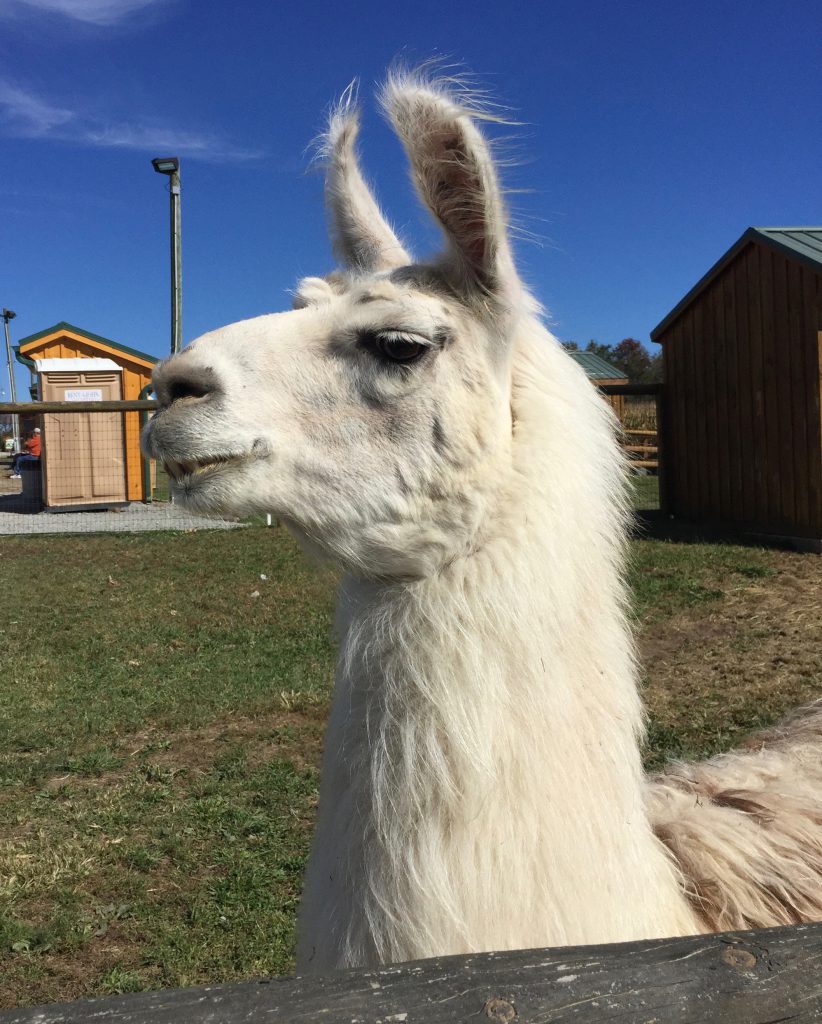 there was approximately 65 photo booth opportunities and we had to test out almost all of them. some more than once.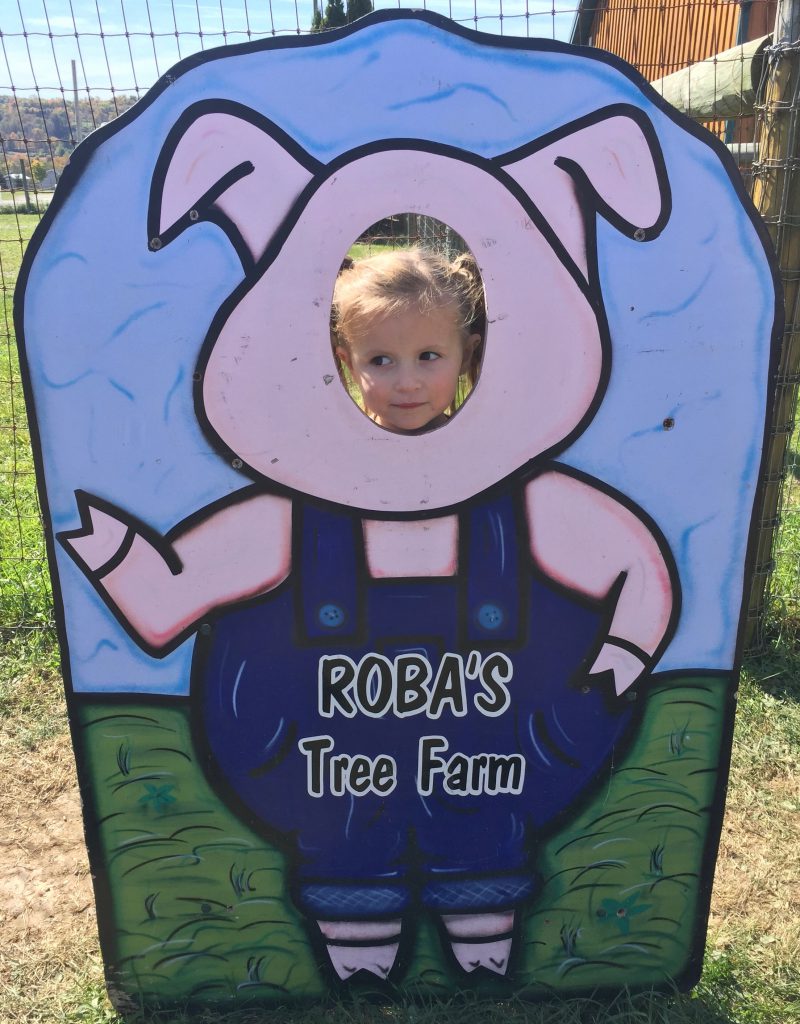 there was an entire tiny village, filled with bunnies. the kids found this hilarious.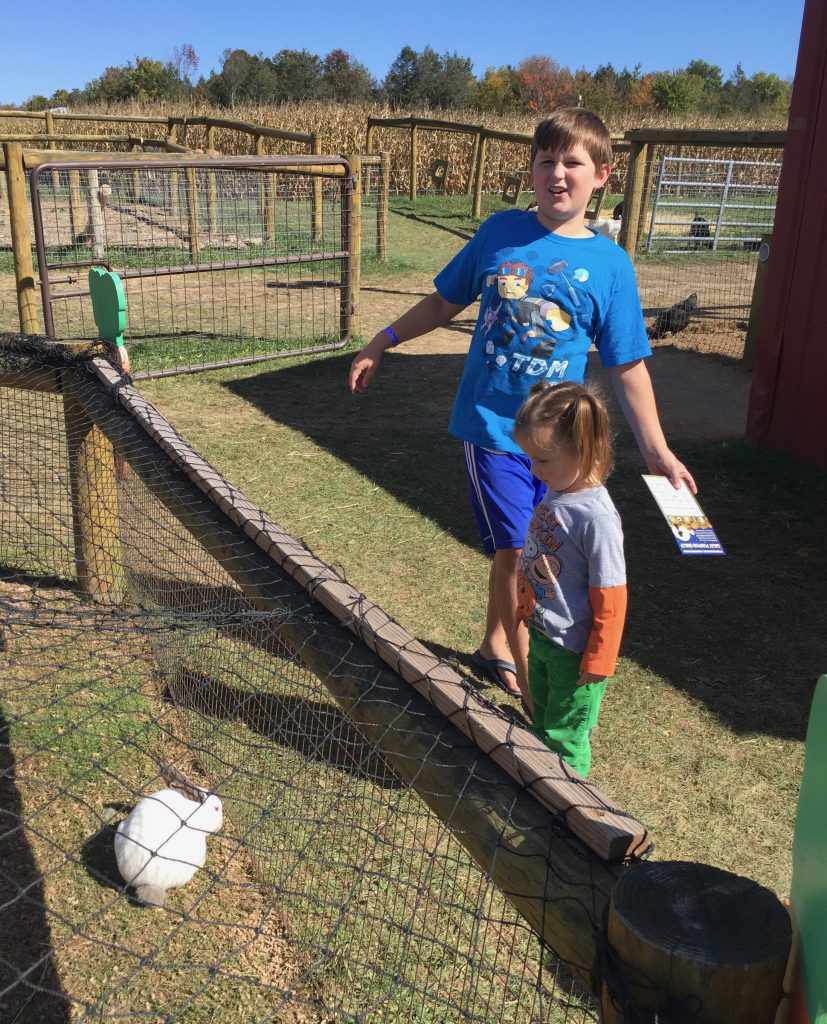 and chicken-ville. anna was nostalgic.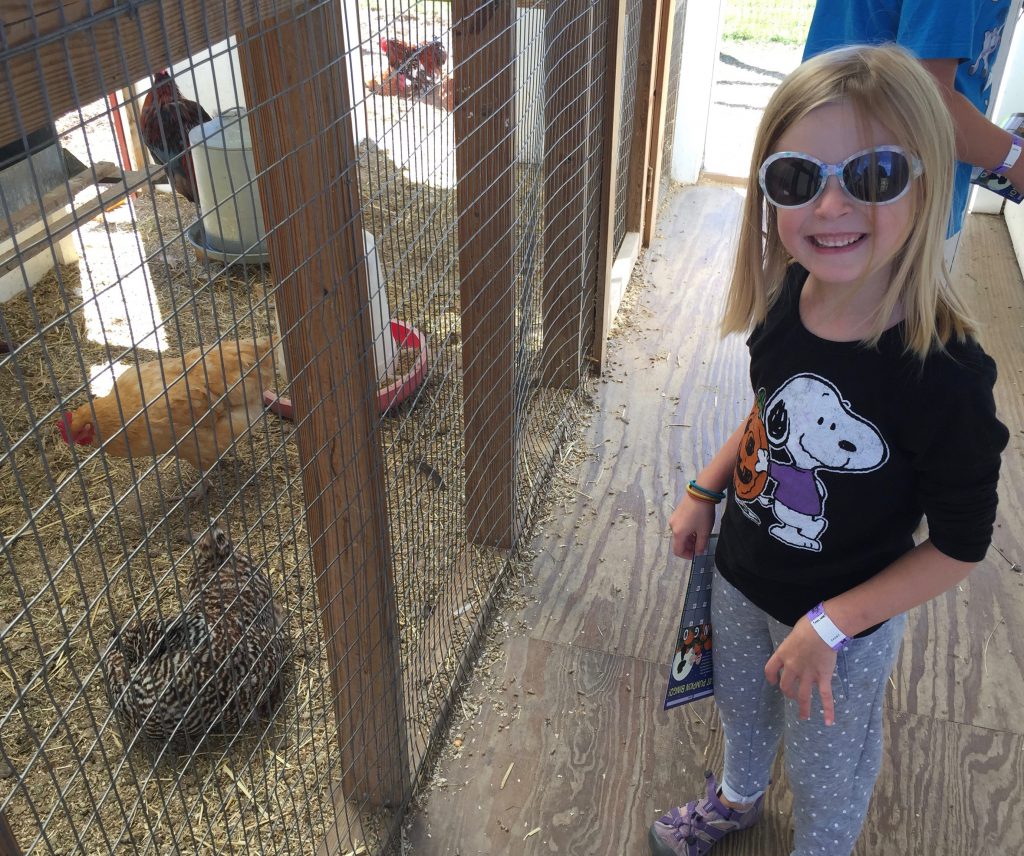 we decided to go on a weekday, to avoid the terrible crowds i had read about on the internets. but, that also meant that a lot of the attractions were closed. on the website, i had read that face painting was only available on the weekends, but magically, the face painting lady was in fact there, and the girls took full advantage.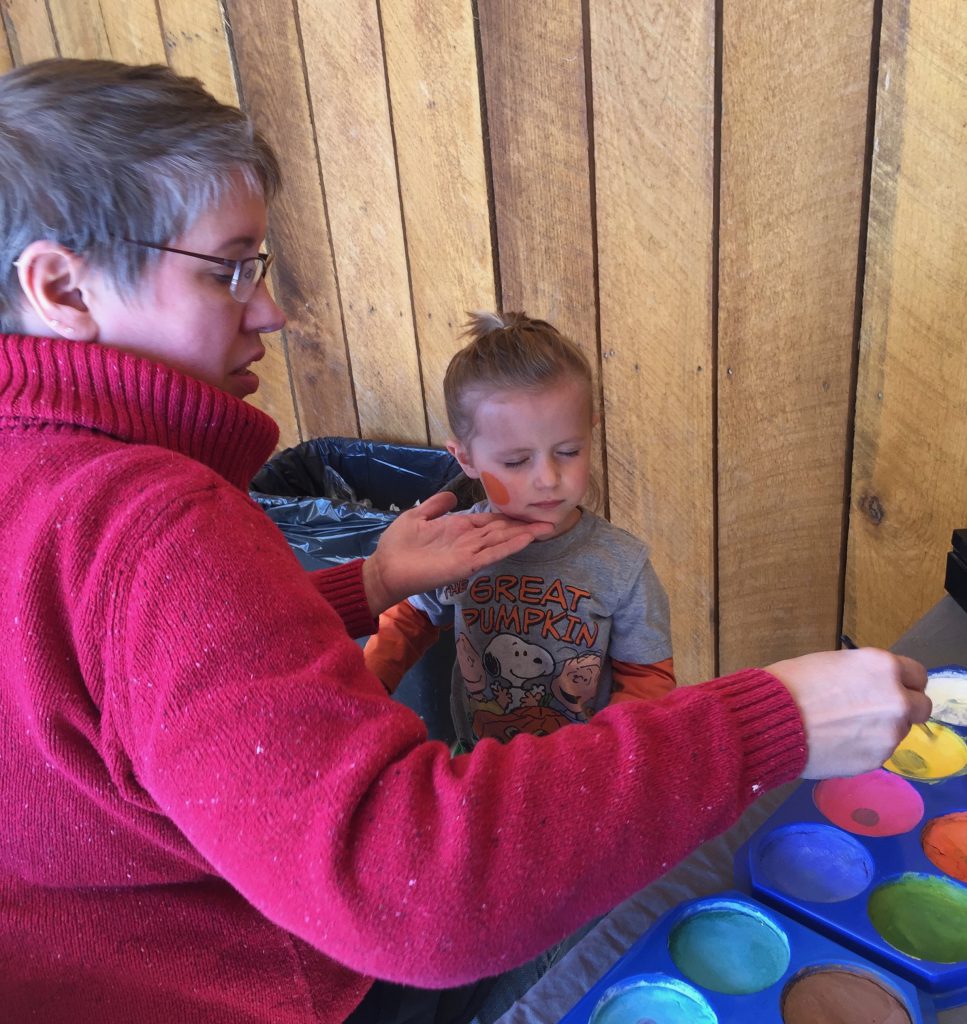 post face paint photo – before the smearing begins.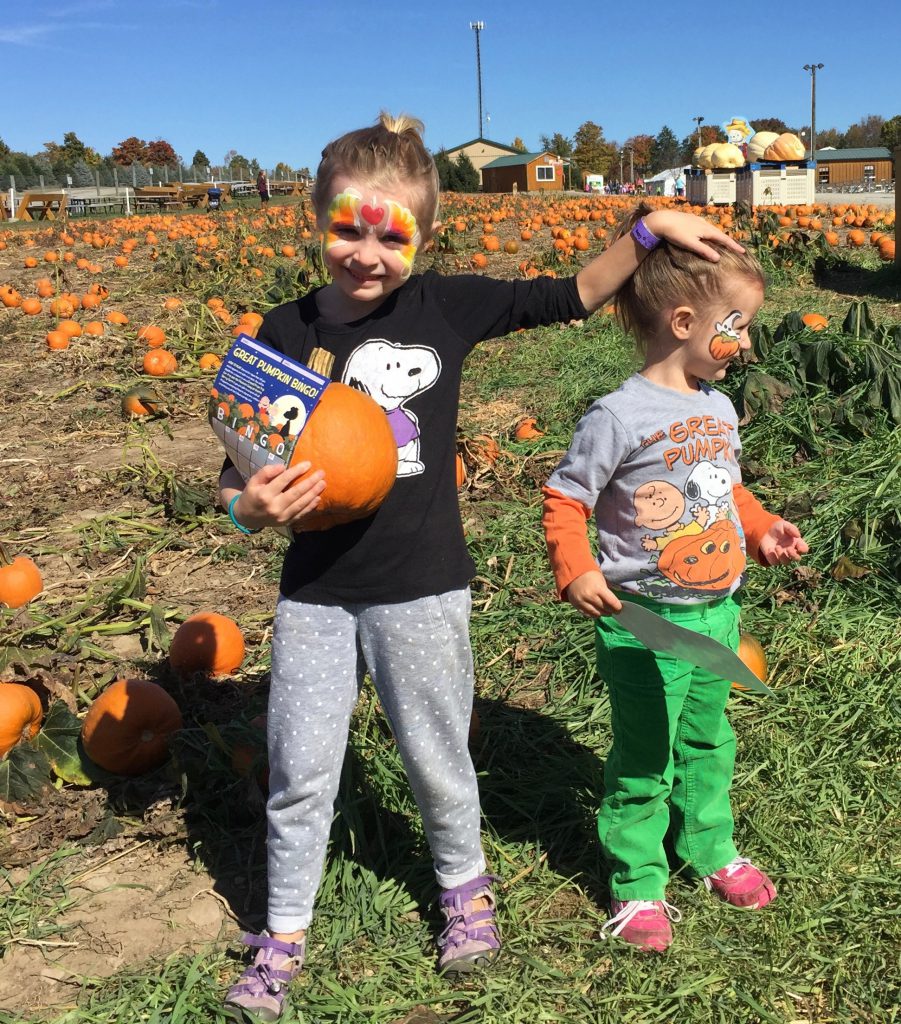 hazel went with a pumpkin with a spooky ghost peeking out.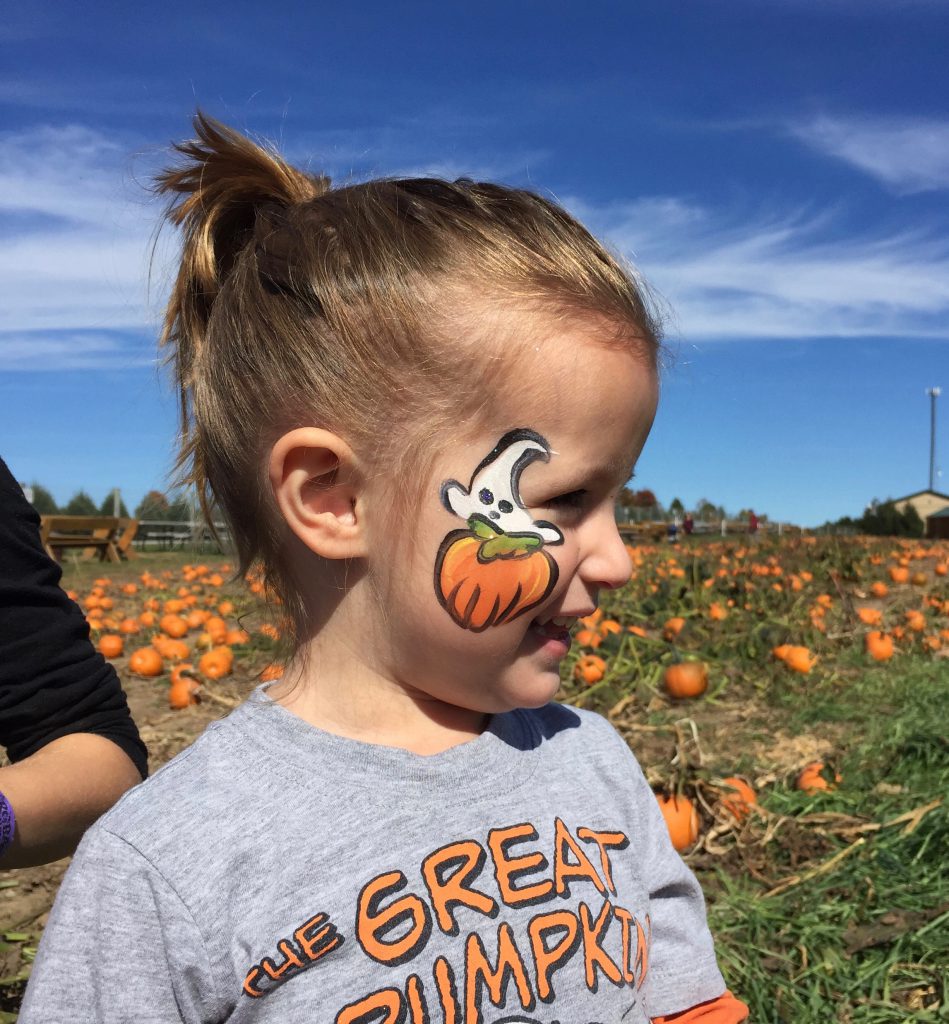 anna picked this rainbow-y mask thing….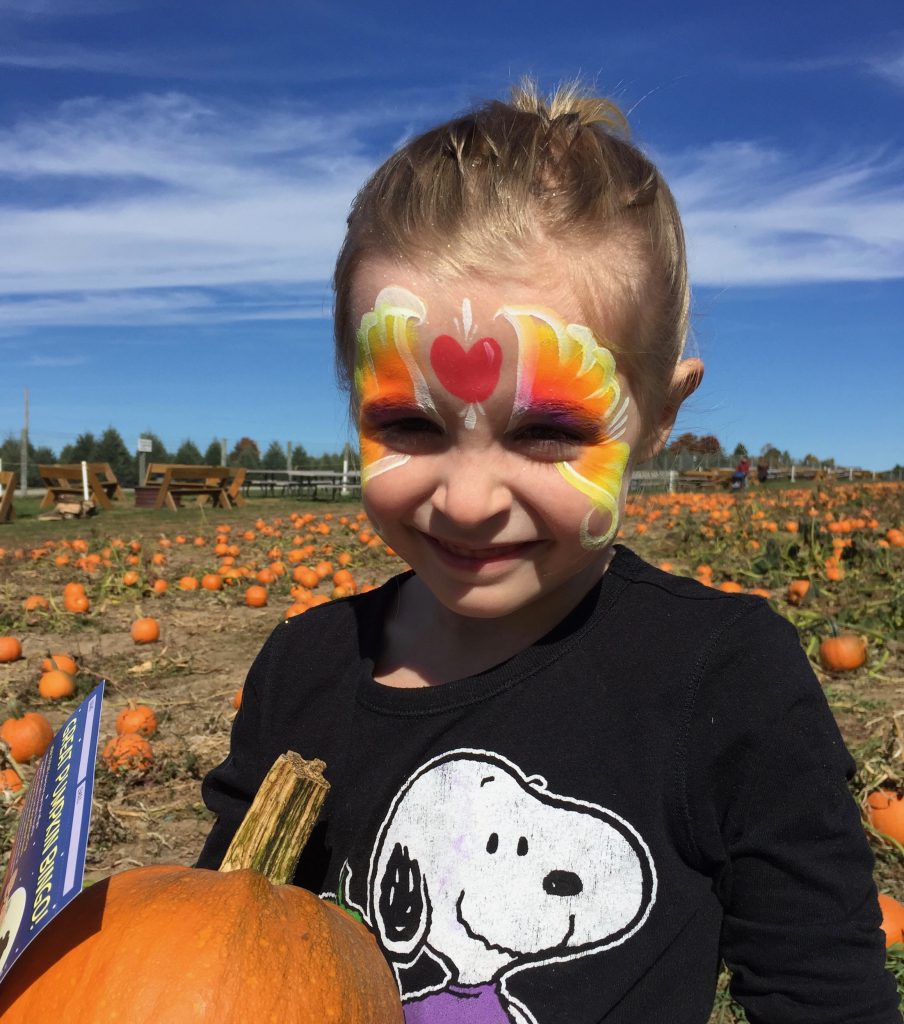 it was then that we happened upon a great pumpkin themed photo booth. my favorite ever.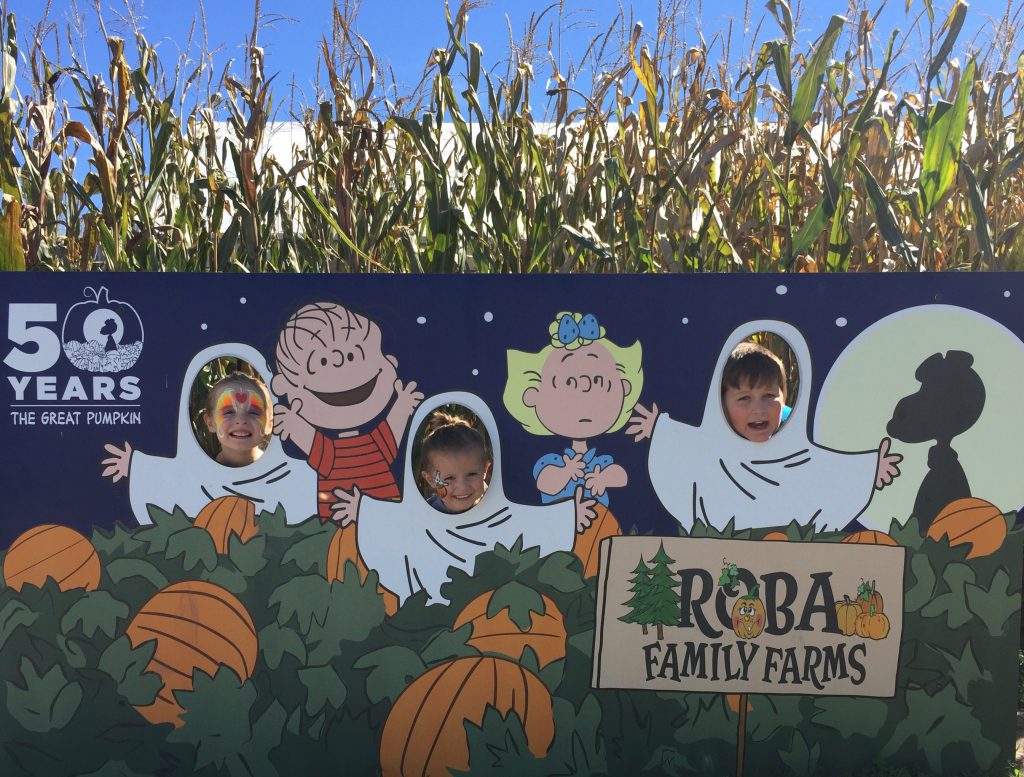 the theme of the entire pumpkin patch this year is the great pumpkin. they played music and sound bites over the loudspeakers. there was a peanuts themed bingo board scavenger hunt through the whole farm. and the corn mazes are made in the shapes of peanuts characters.
(not my pic, obviously)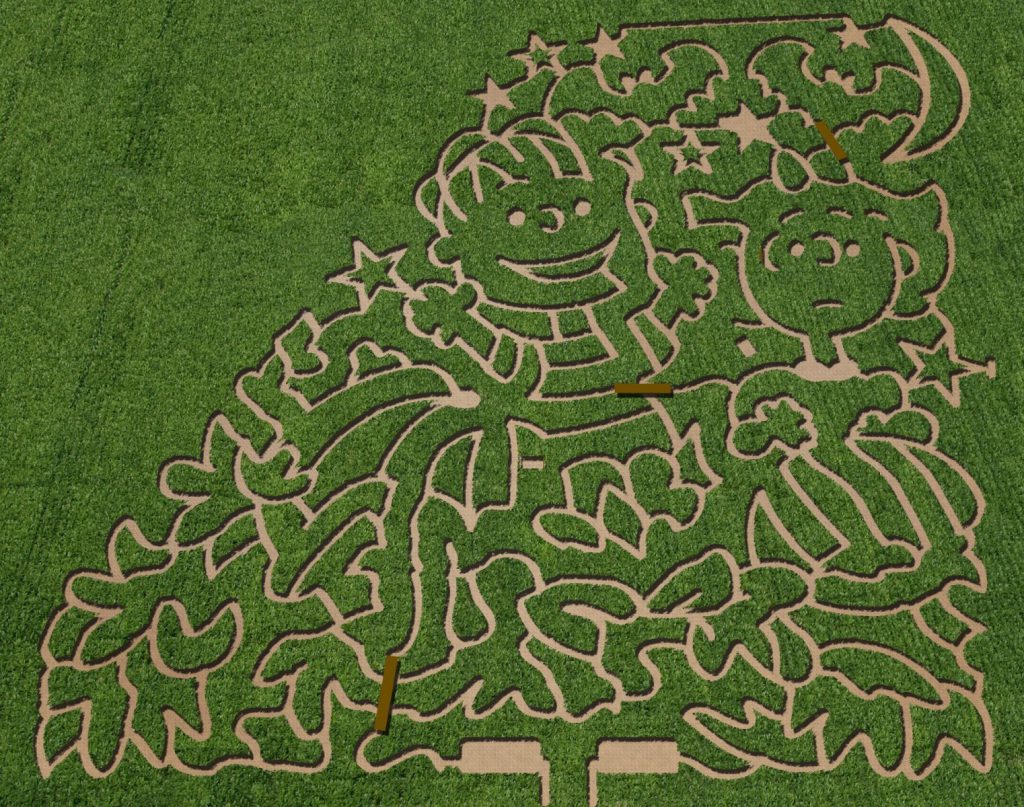 also. these great pumpkin themed pumpkin carvings.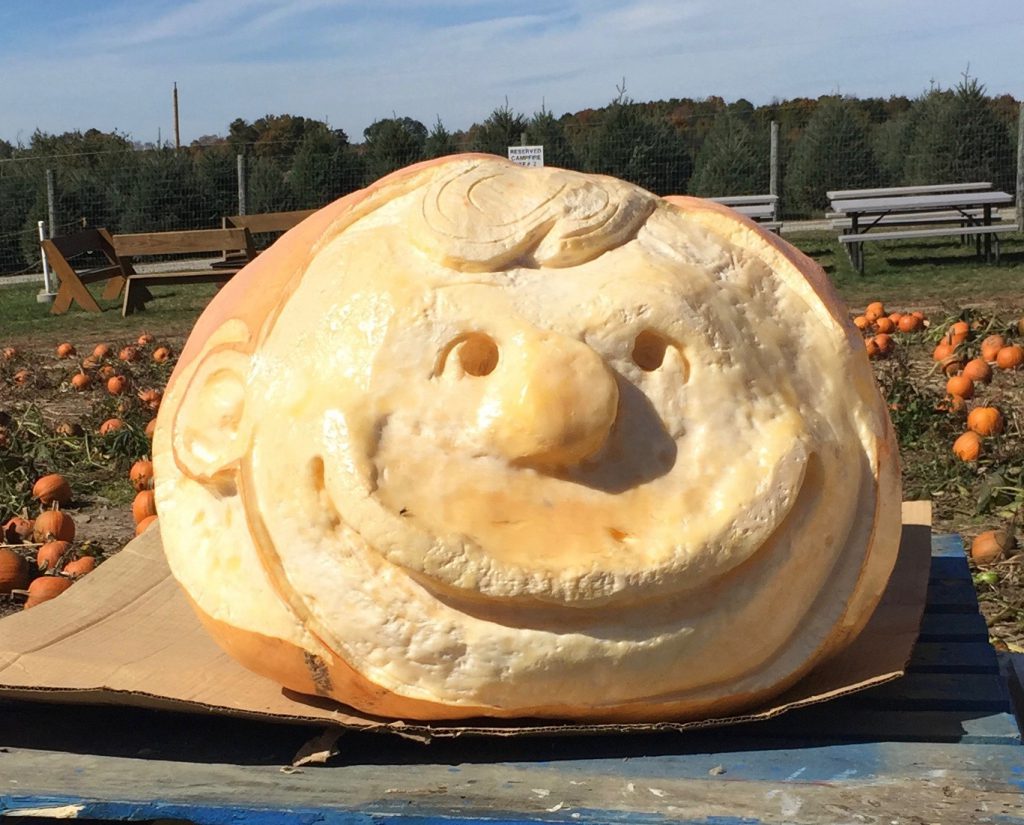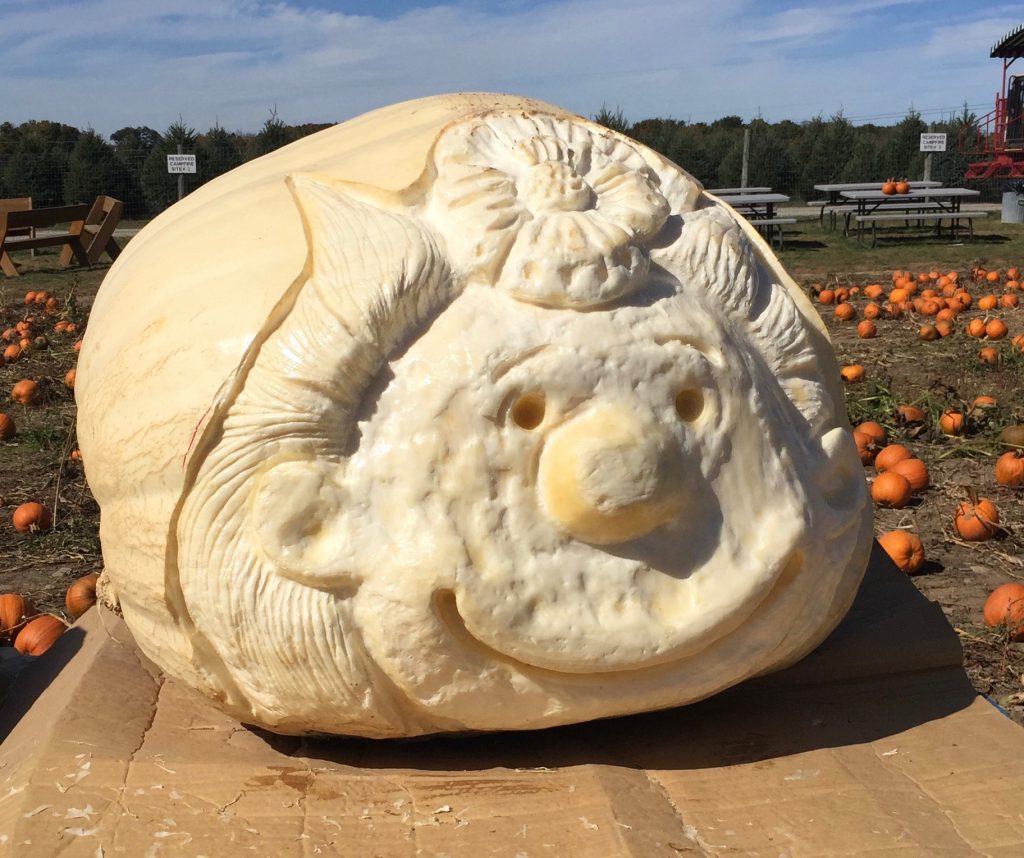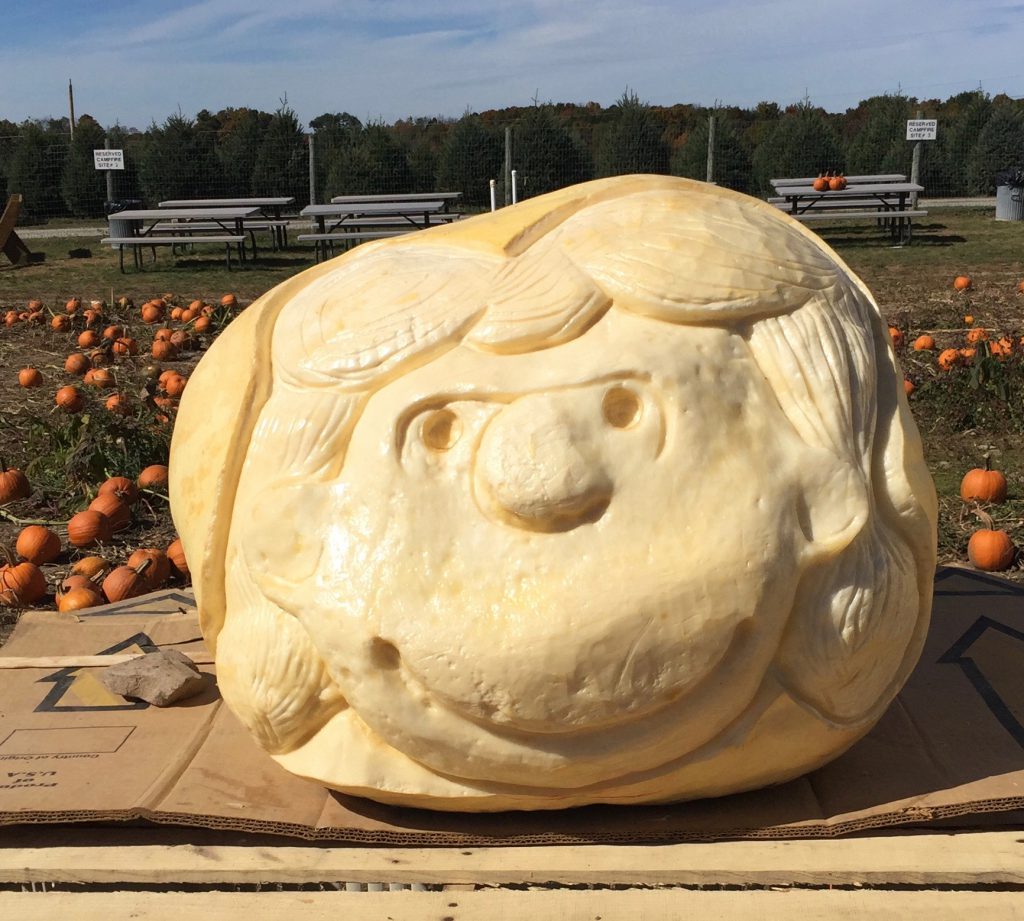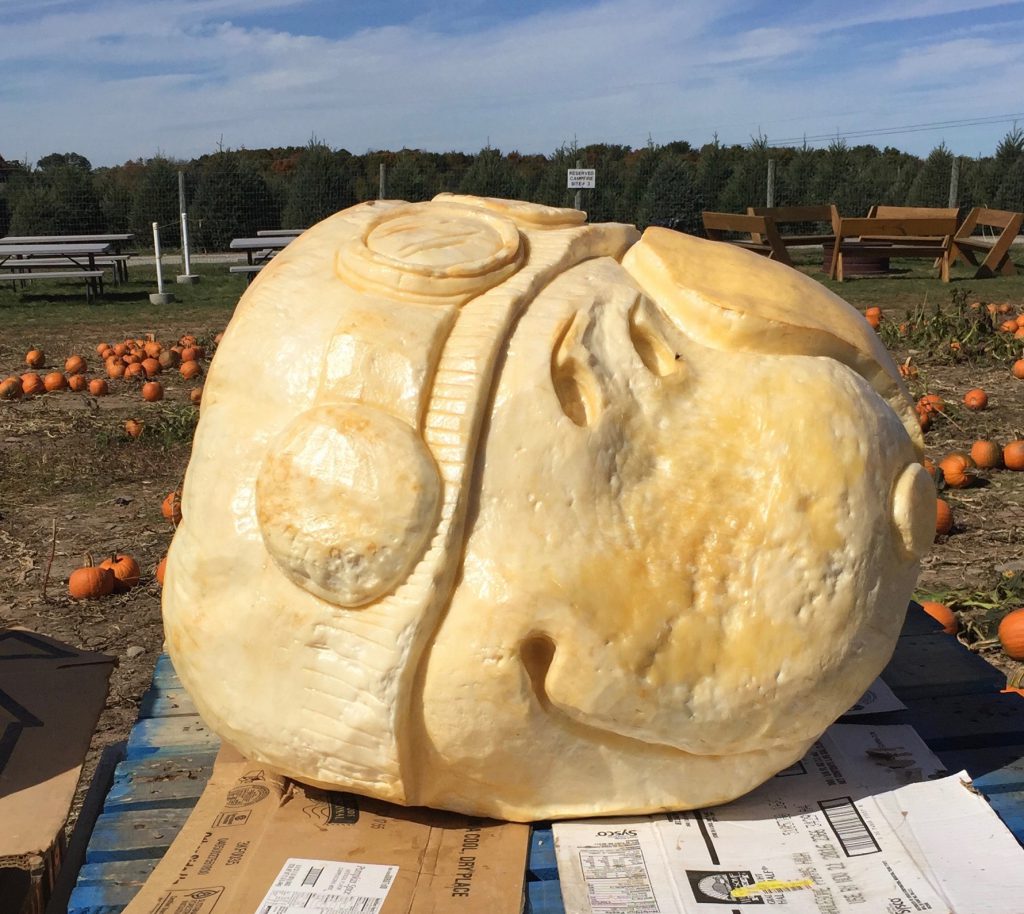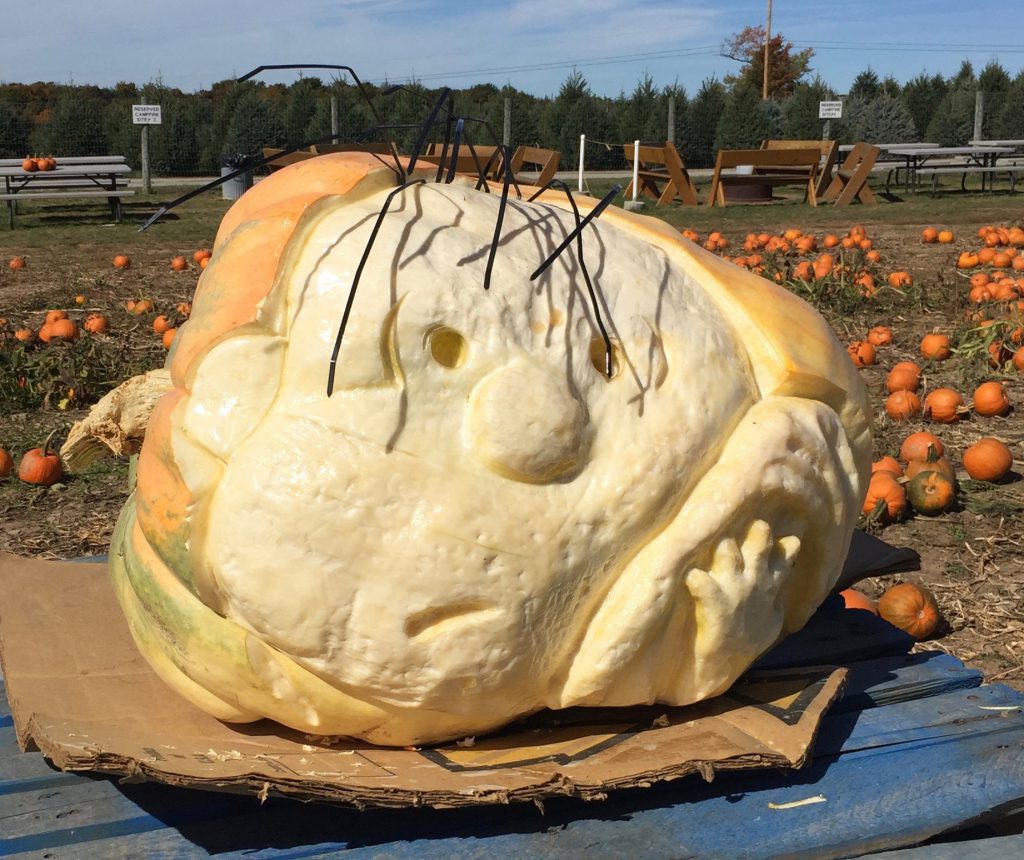 (linus was my favorite).
we thought this photo booth was fitting, considering we have s'mores several times a week.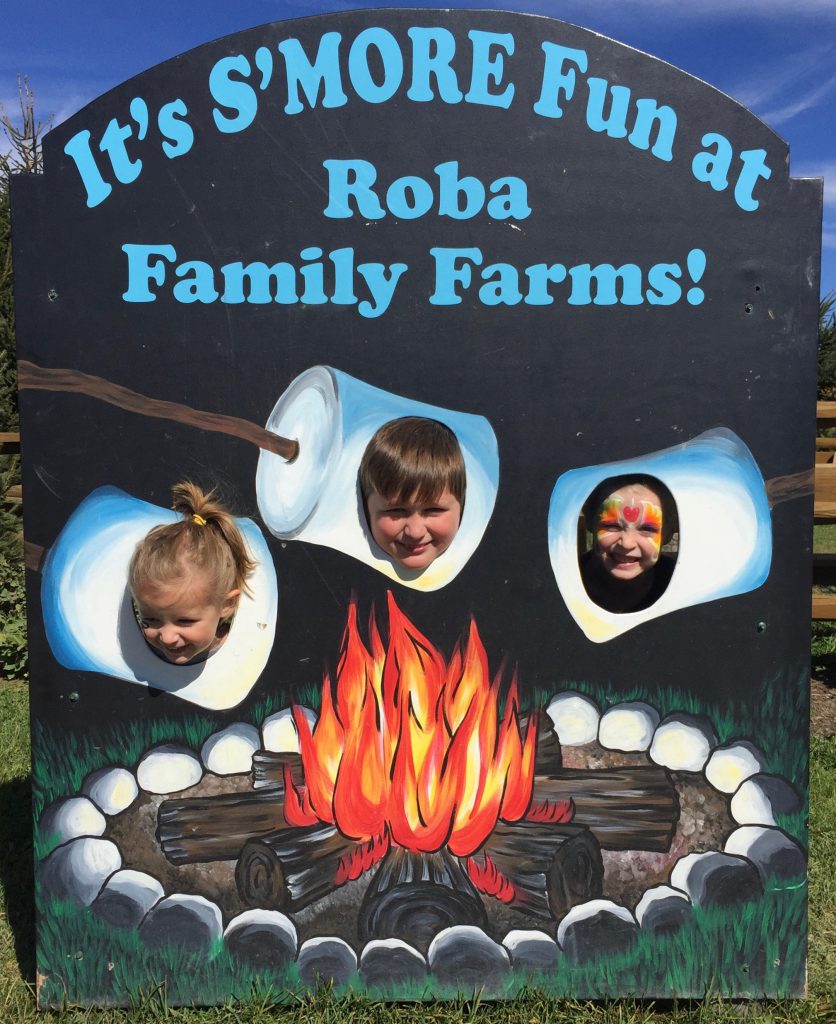 a stroll through the pumpkin patch. hazel refused to participate.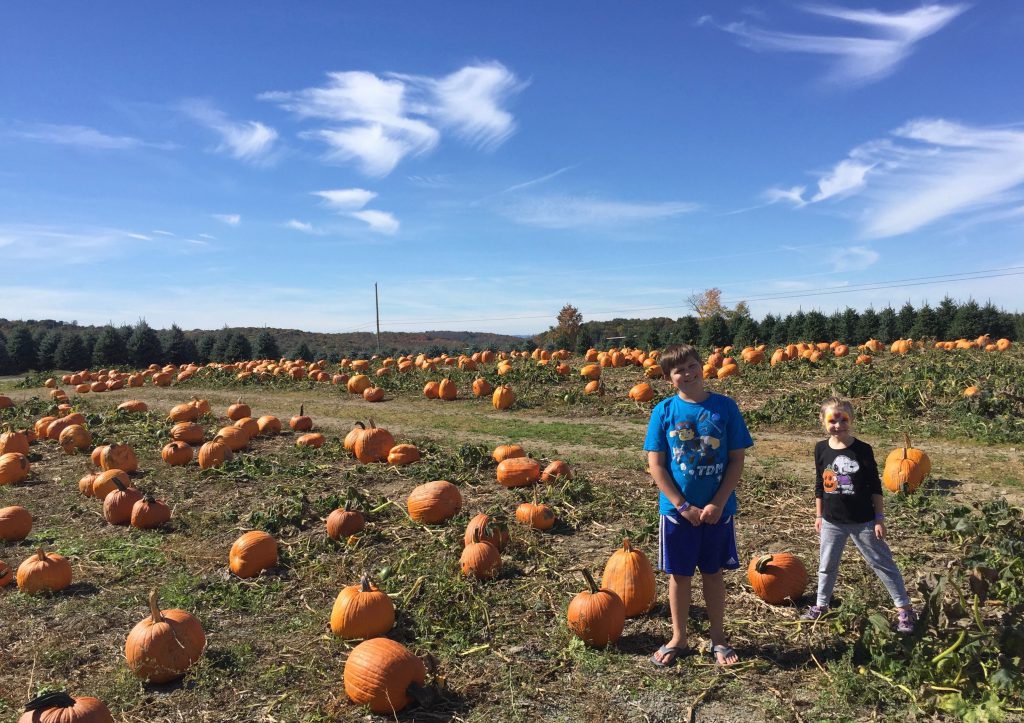 the jumping pillow. it was run by a very overprotective man on a bit of a power trip.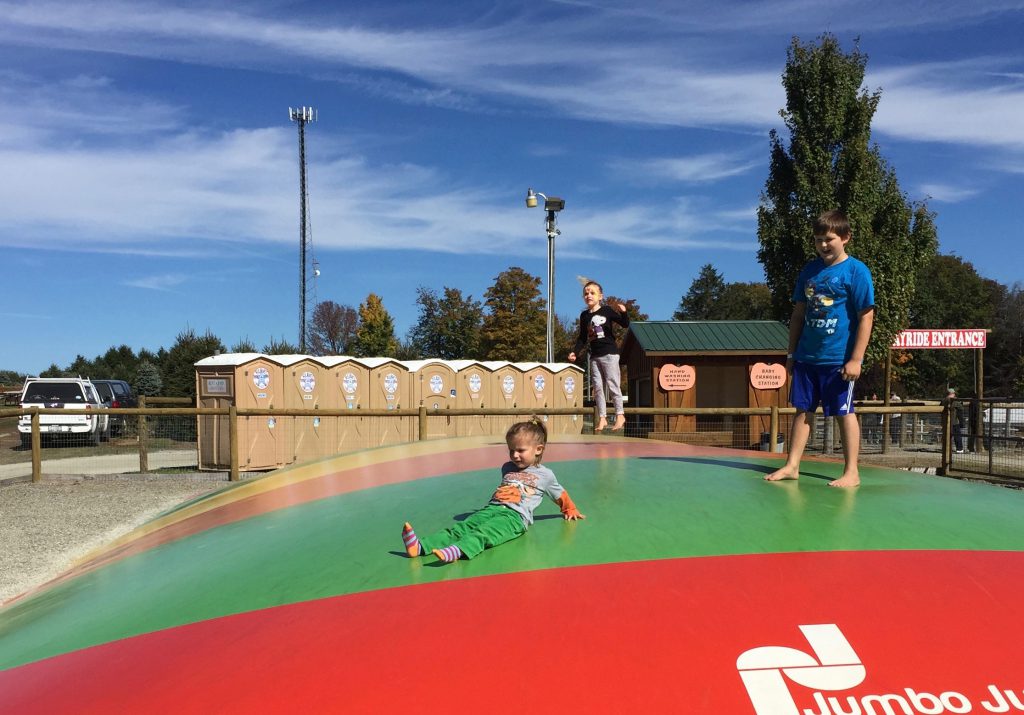 i have seen this exactly pumpkin themed height measurer at three pumpkin patches in my life, and i have seen pictures of it online in many more. i think it's the first thing you buy when you open a pumpkin patch.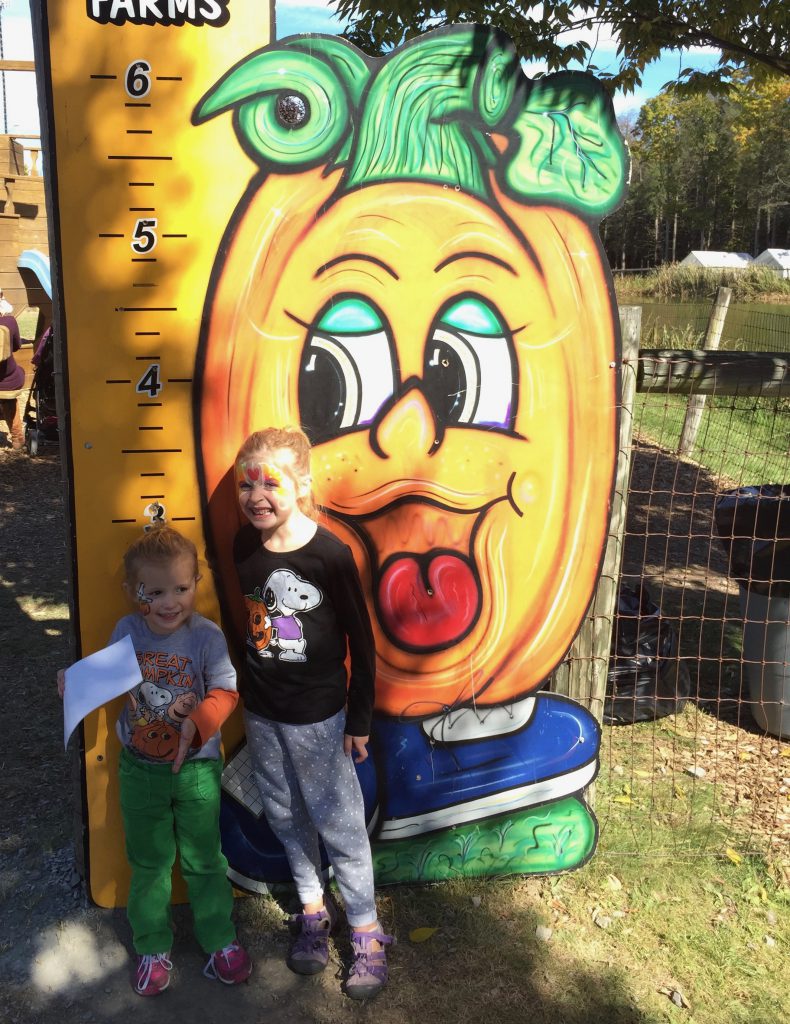 playground anna close up.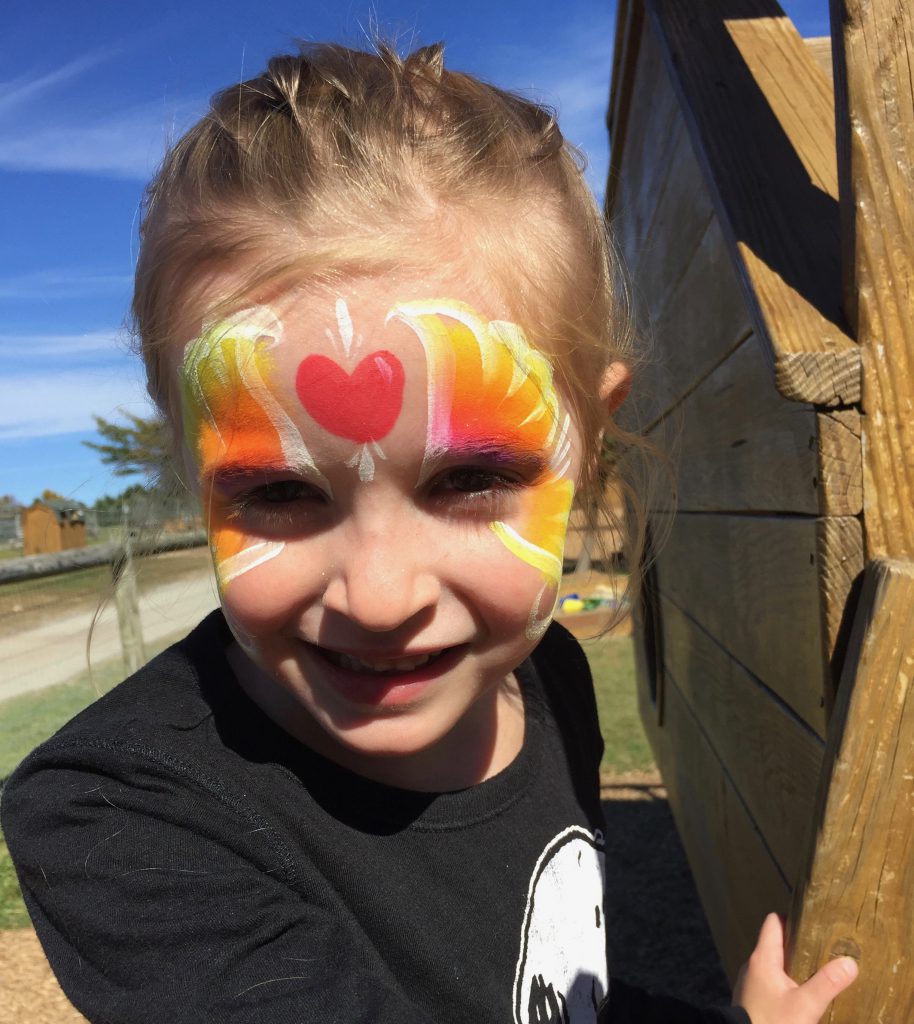 train.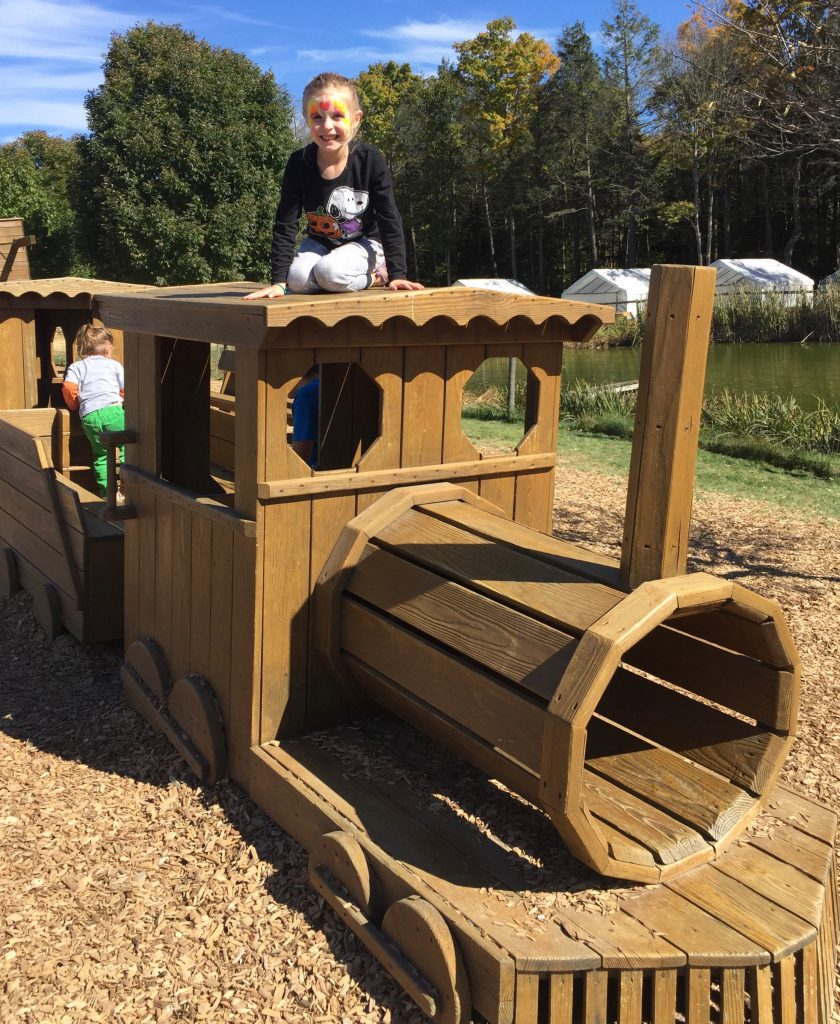 playground hazel.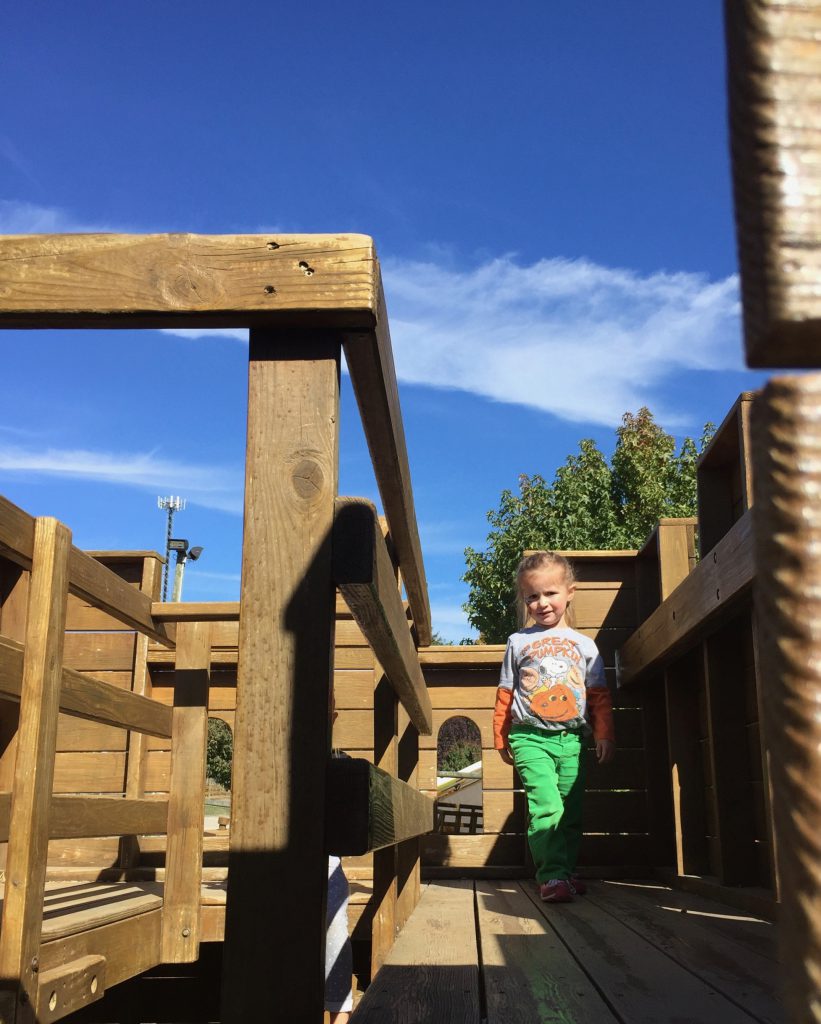 haystacks hazel.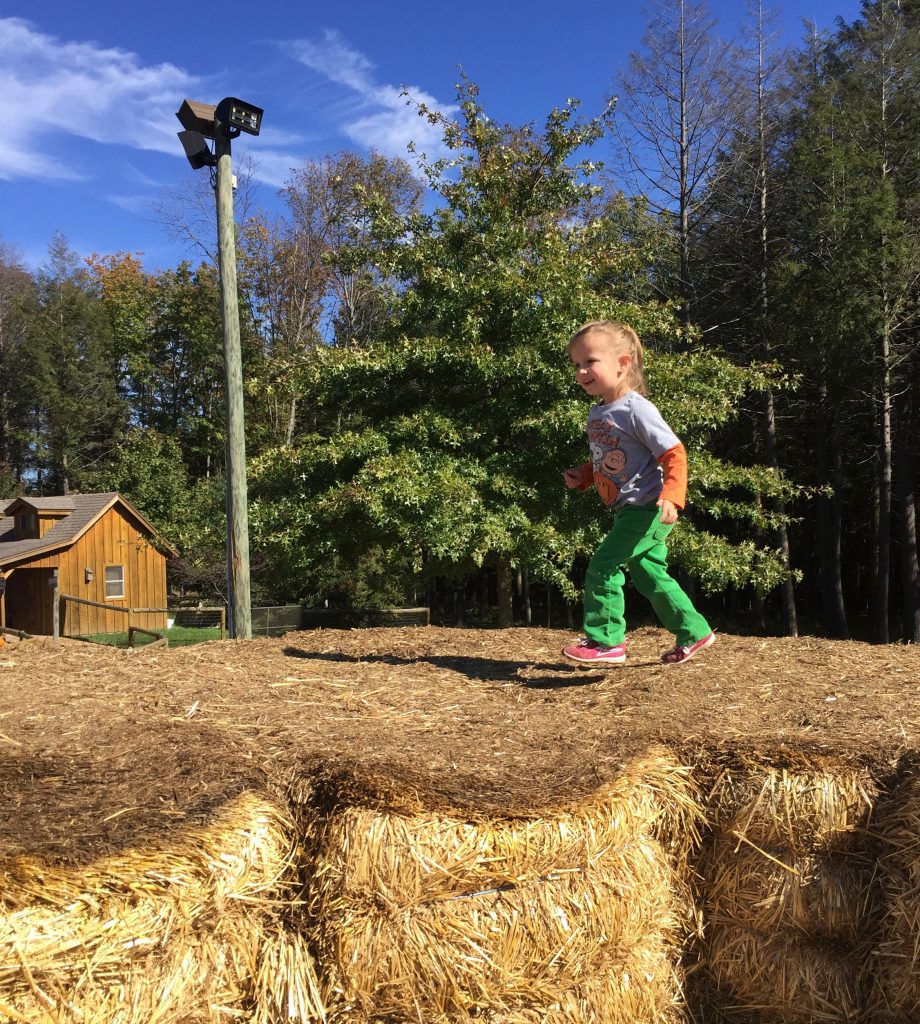 haystacks anna.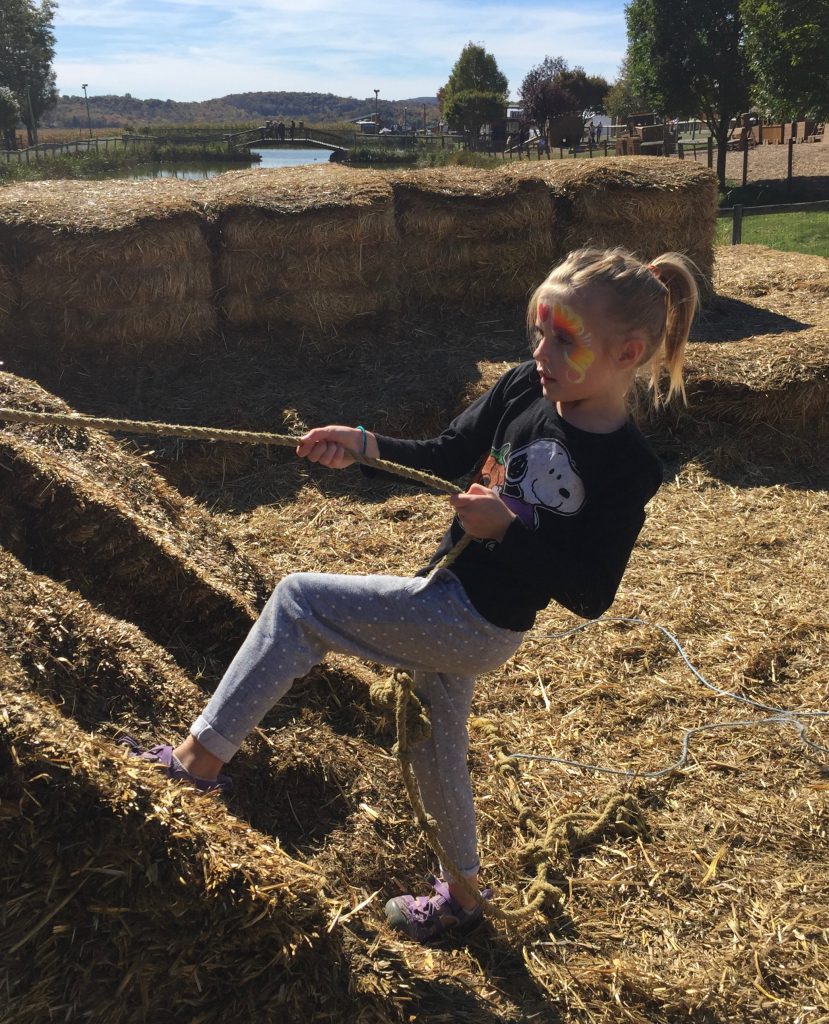 after the playground and haystacks frolics, we rode the hayride back to the entrance area, where we partook in some delicious cider donuts. sadly, they were premade, and not straight out of the fryer and warm. but, we survived.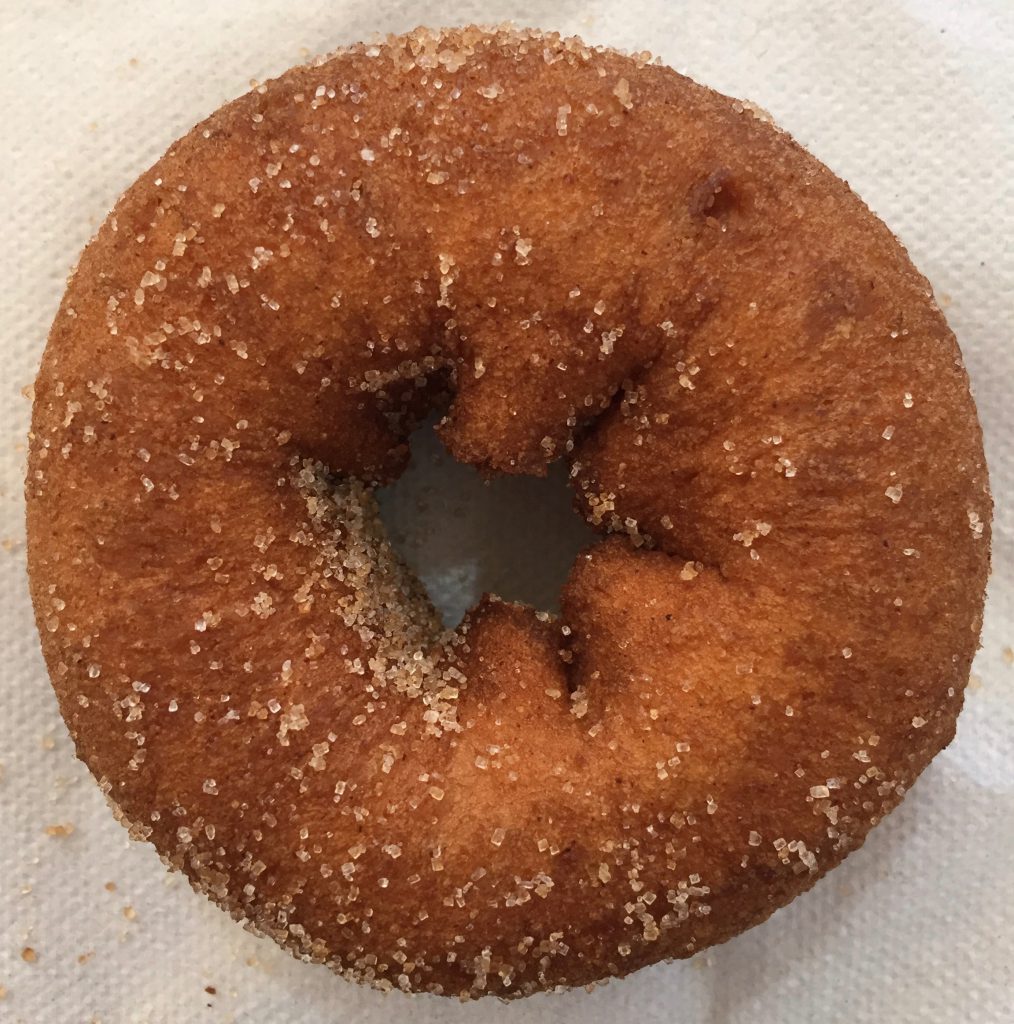 donut anna.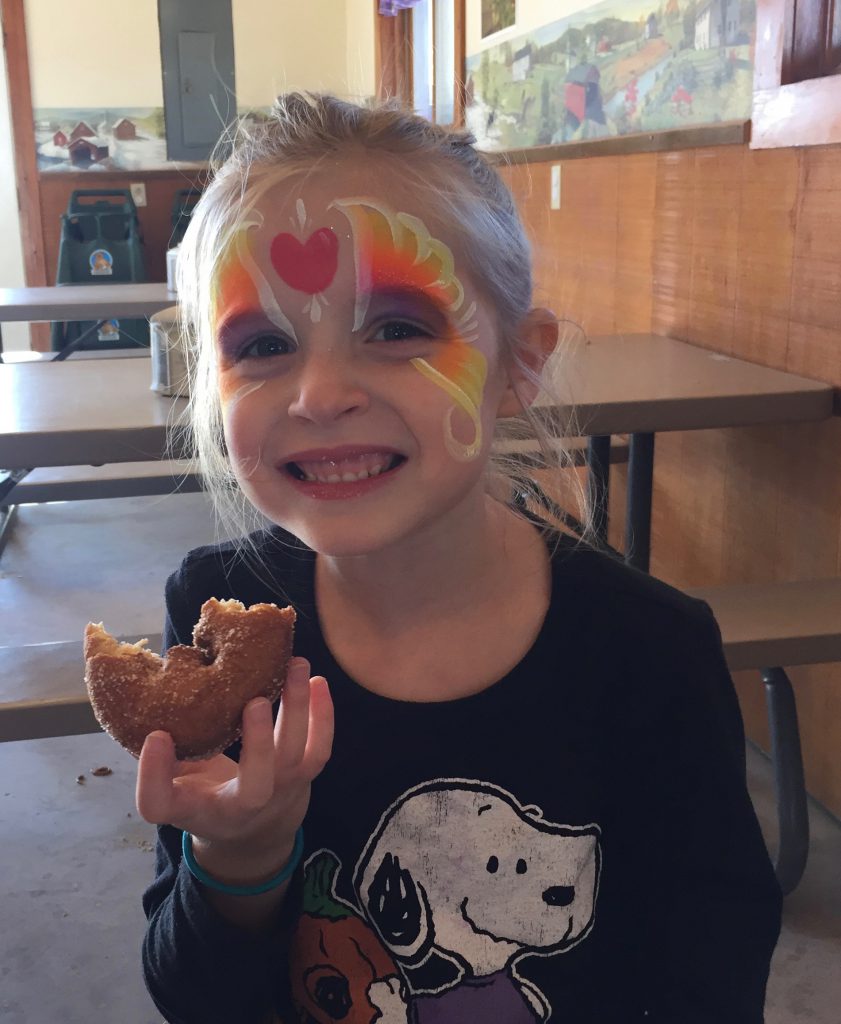 if you ever wonder why there's more pics of the girls than of isaac, look no further than this picture and you'll understand.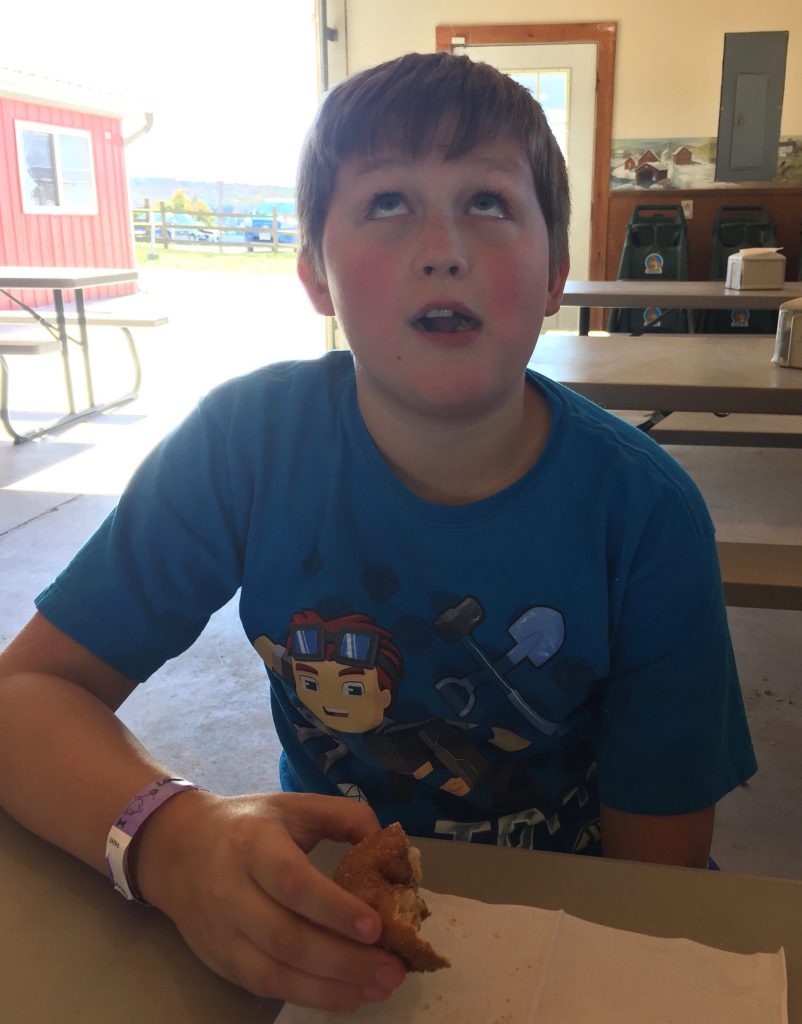 anna even fed her spider ring a hunk of donut.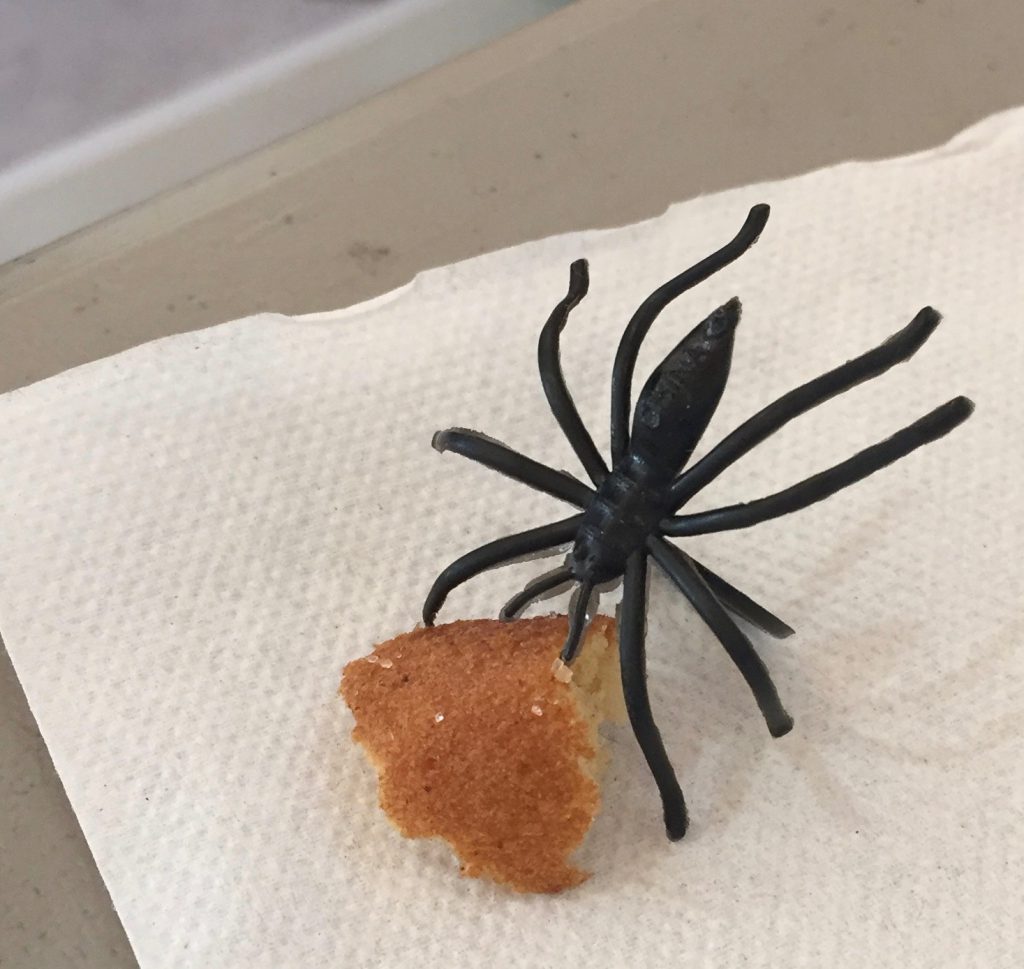 crazel and the donut.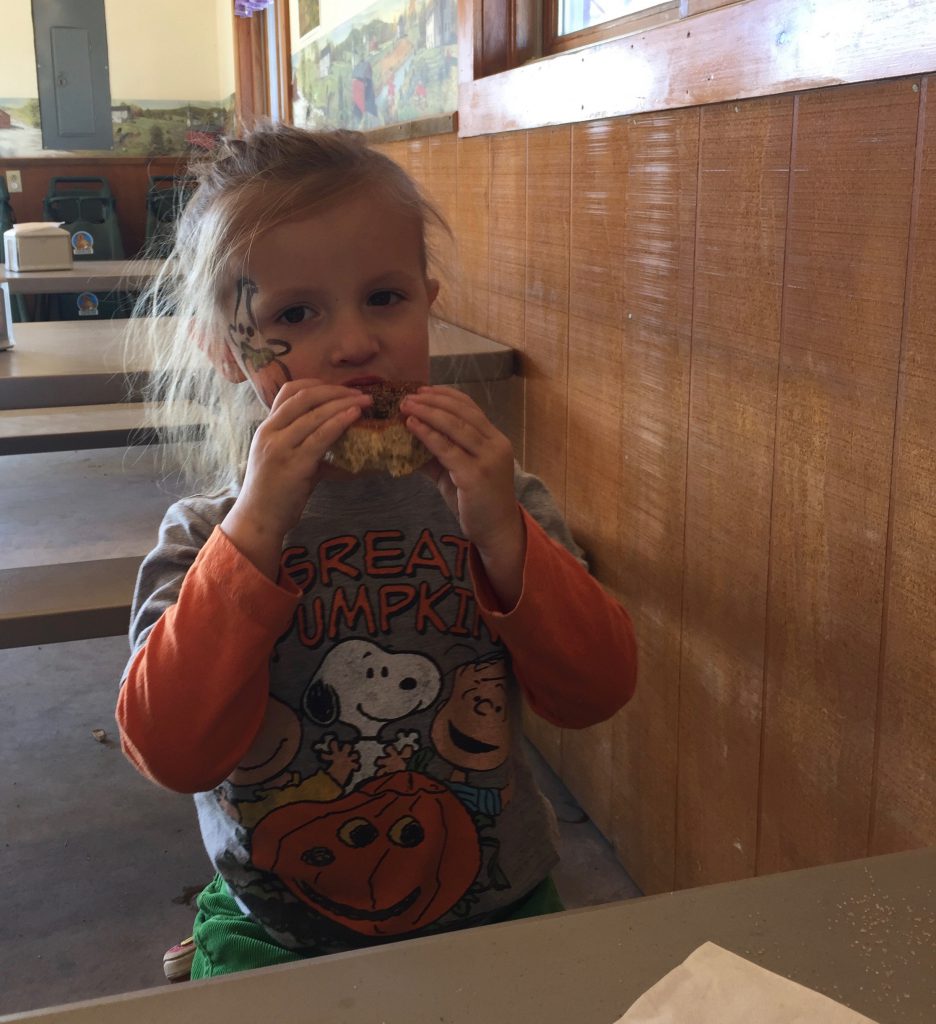 thankfully, there was a mini corn maze for tiny people and their moms. so, we gave that a try. (and even that was too long for us.)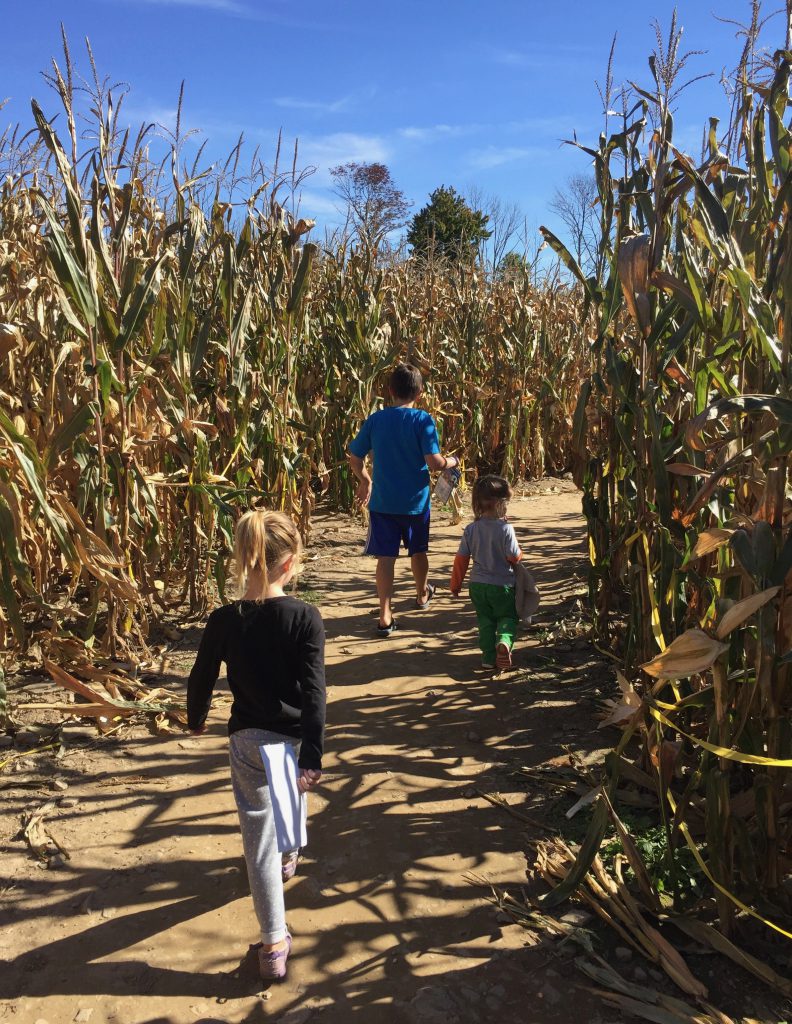 we also stopped back for one more pic at the great pumpkin photo booth, because i was worried that the shadows were bad the first time around. you can see, folks were thrilled.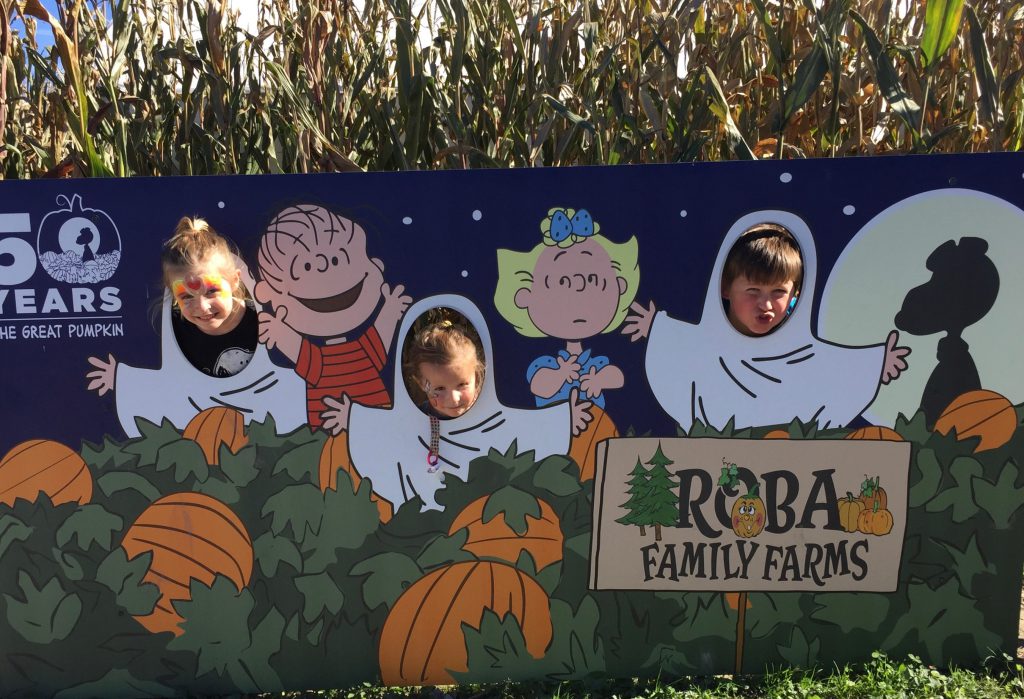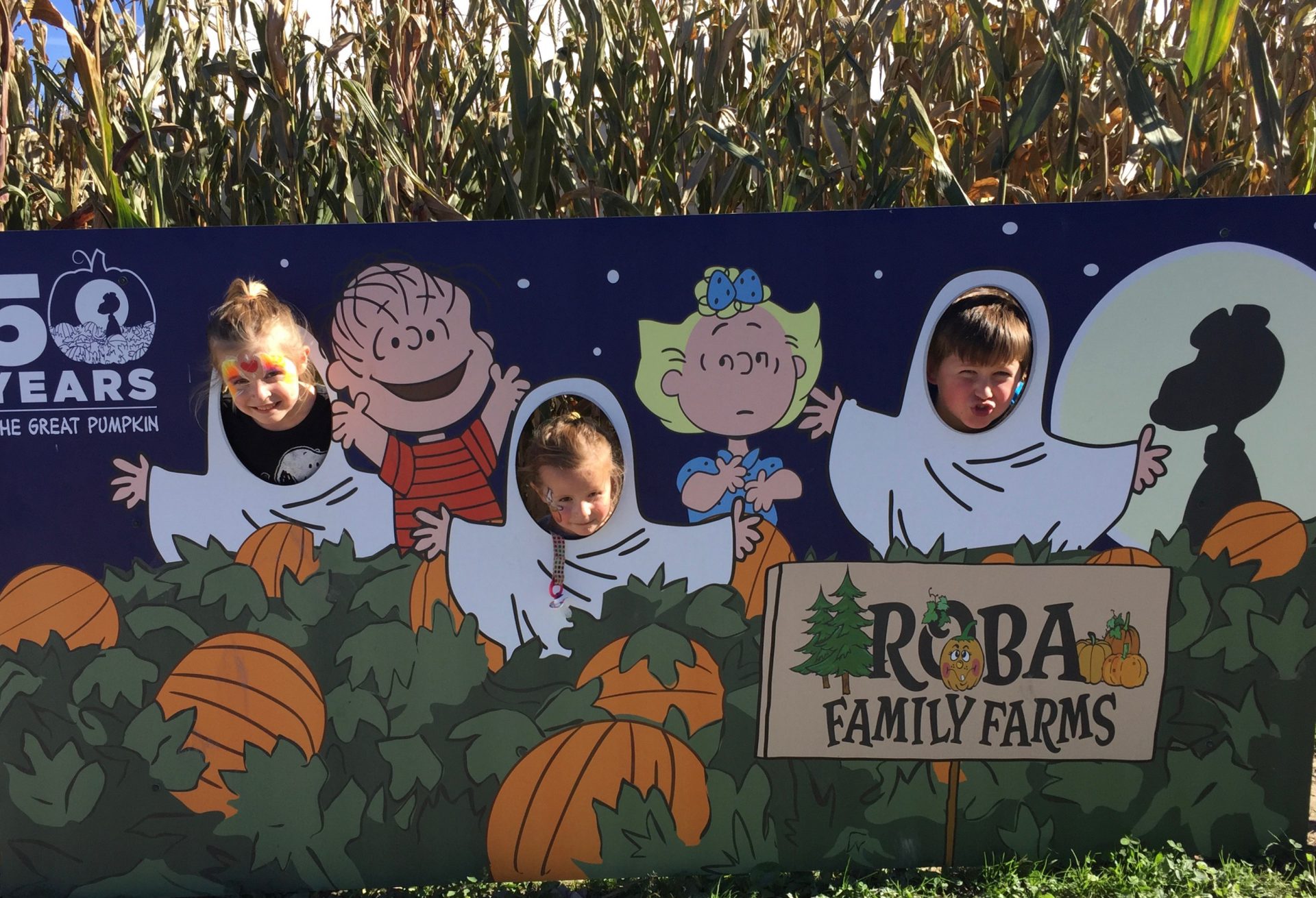 from there, a ride on the cow train. we were the only passengers. and the tractor driver made me ride along.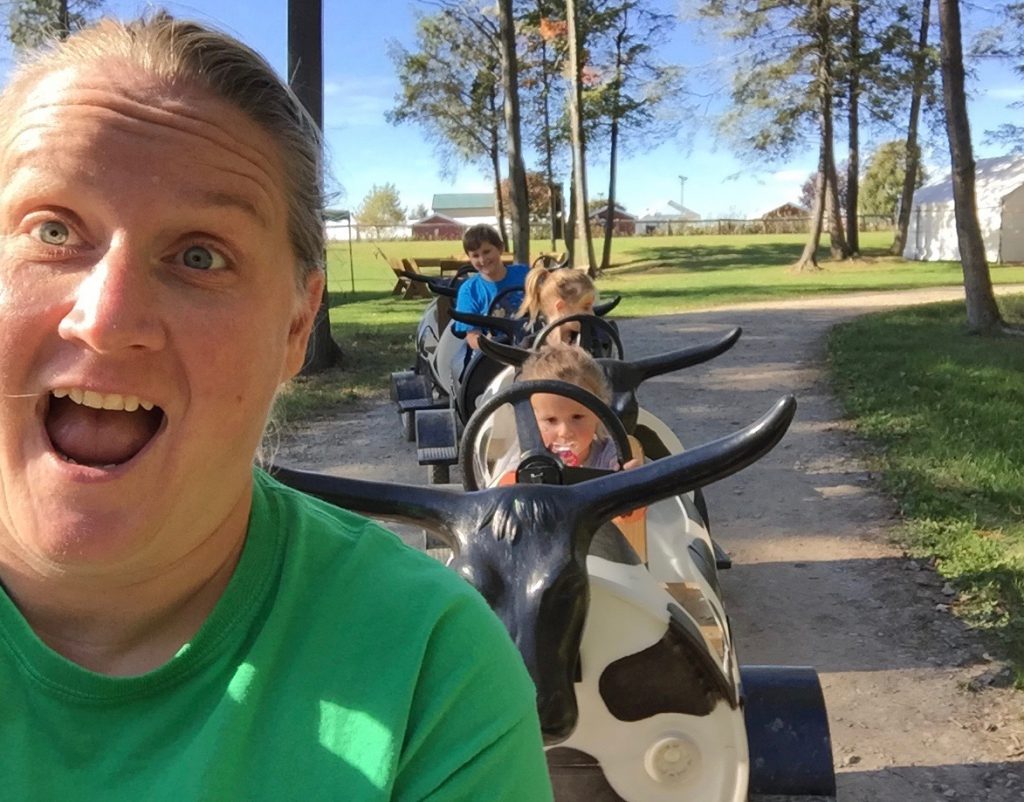 another photo shoot.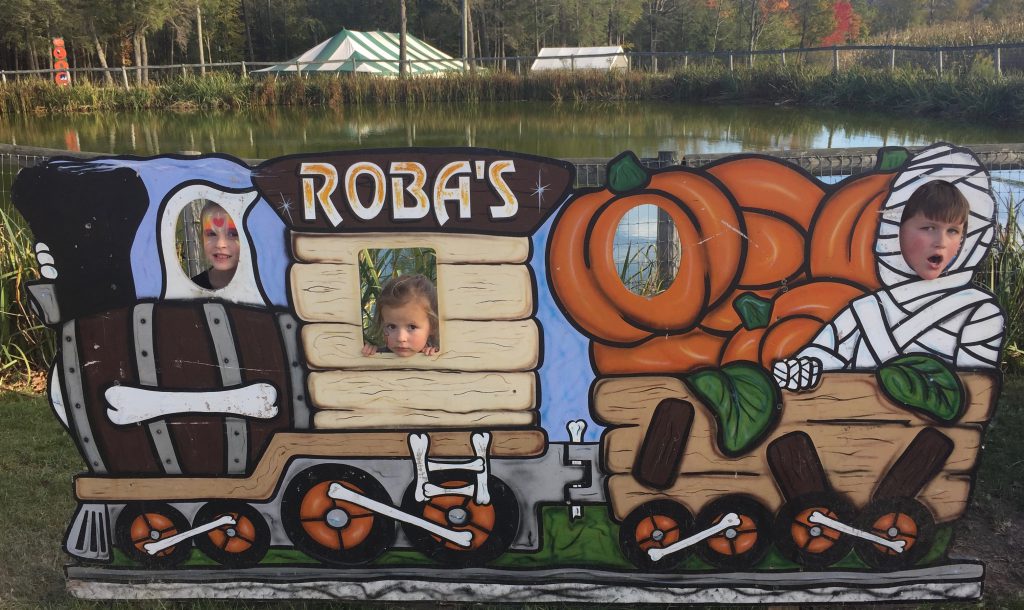 back towards the front, we pretended to shop for pumpkins.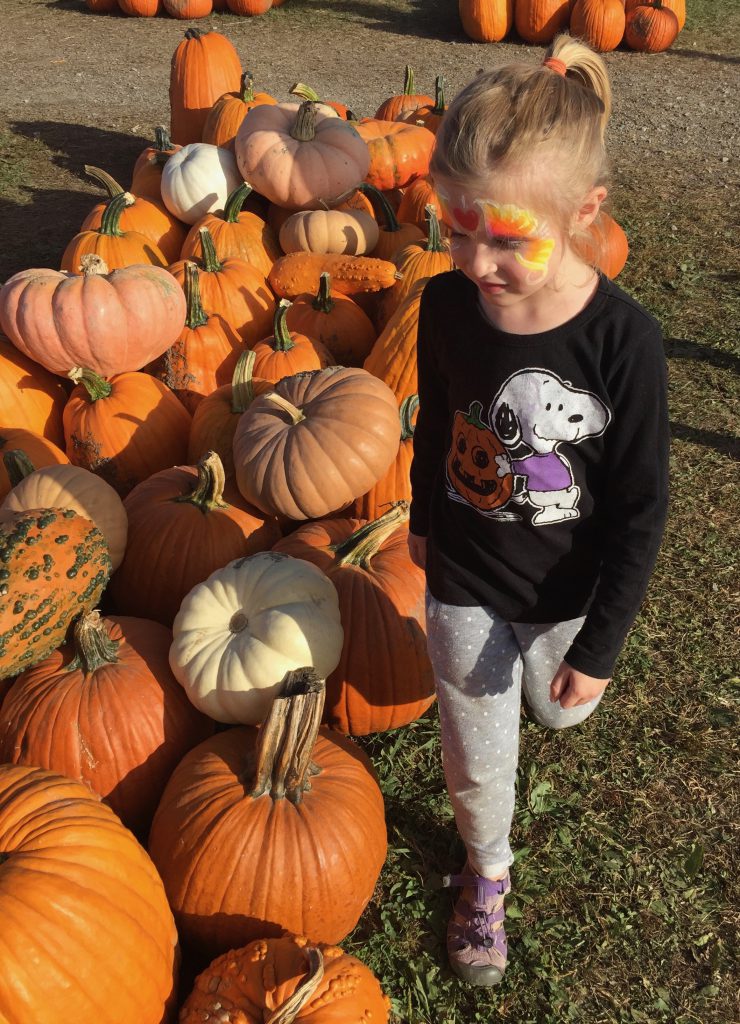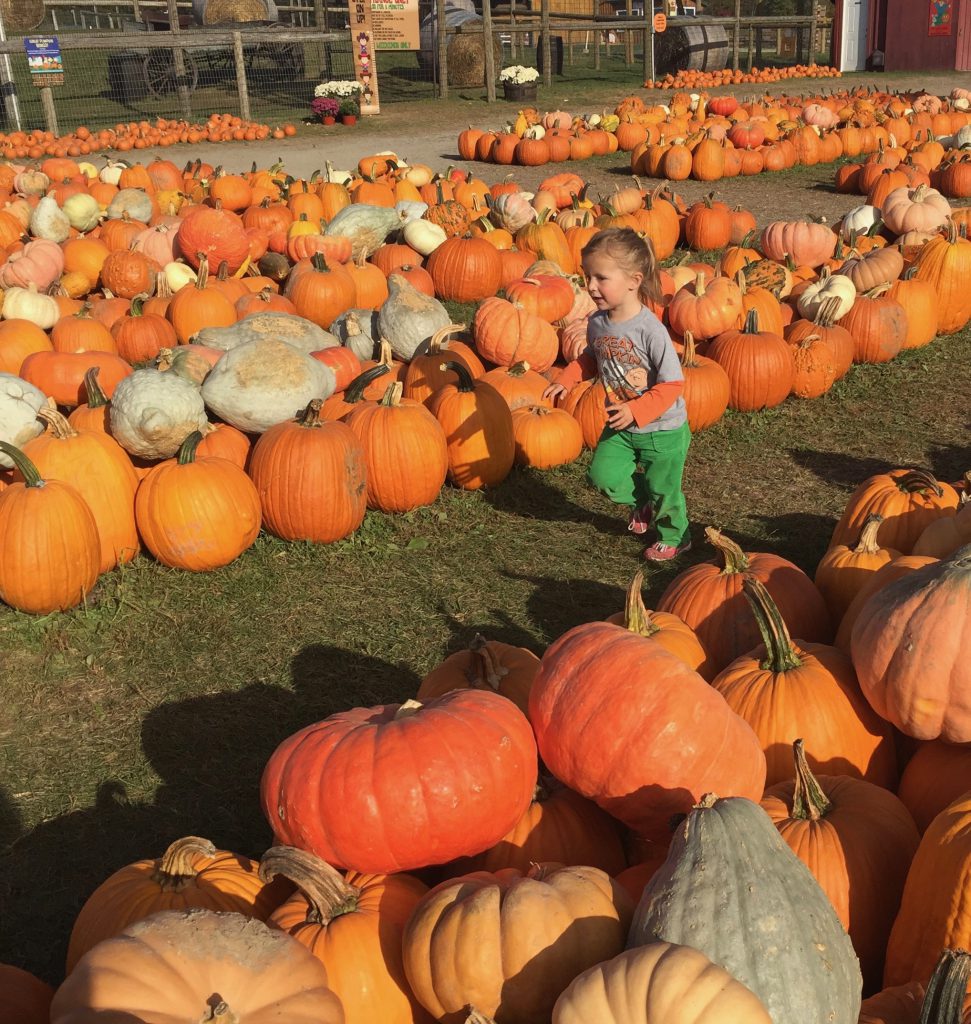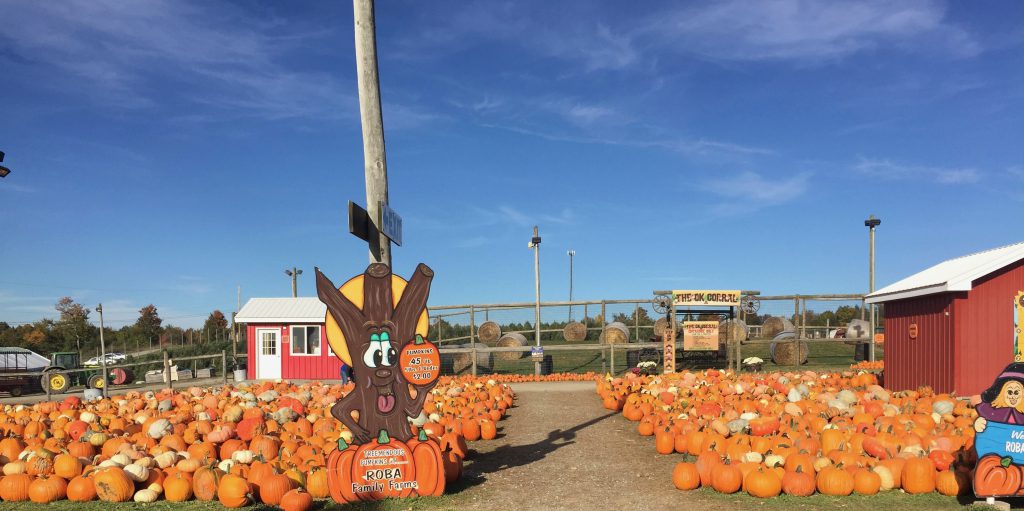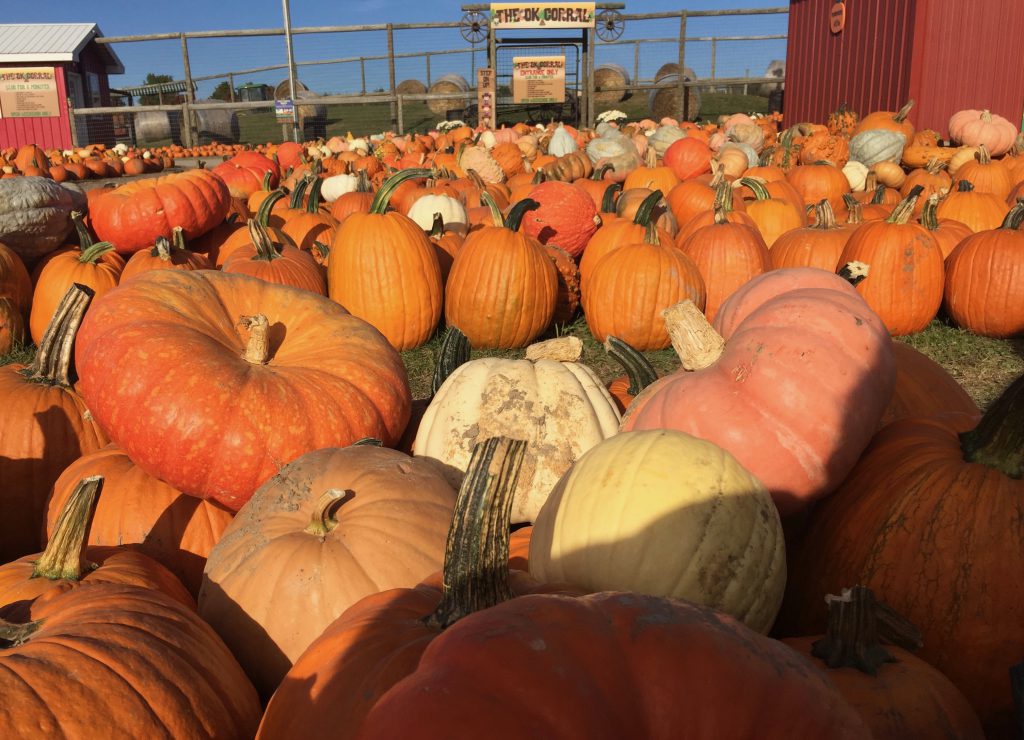 and then, we left.
(with a bag of honeycrisp apples).
my review.
it was a fantastic pumpkin patch. there weren't many people on a tuesday afternoon, so we had the run of the place. i like things that way. crowds are stressful. i was sad there was no corn pit, which is our favorite thing about "our" pumpkin patch in nc. everything was very clean and there was a LOT to do and i pretty much had to drag the kids out, against their wills.
the end.