during our stay in fountain, florida, we had two major excursions. the first was monday, when derek was off for the new year's day holiday. we took the opportunity to hit up florida caverns state park, for a little exploring.
anna was so excited. on the way in.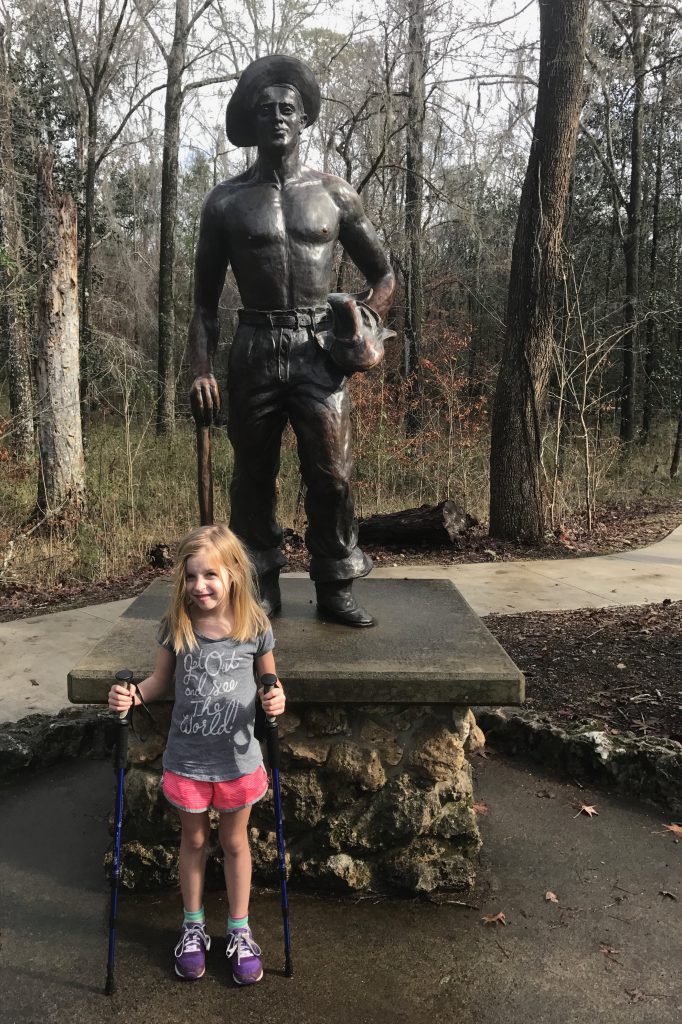 we paid and waited for our tour time. and when it rolled around, anna's tune had changed and isaac and hazel were all about the caves. in we went. derek was behind us, carrying a terrified anna baby.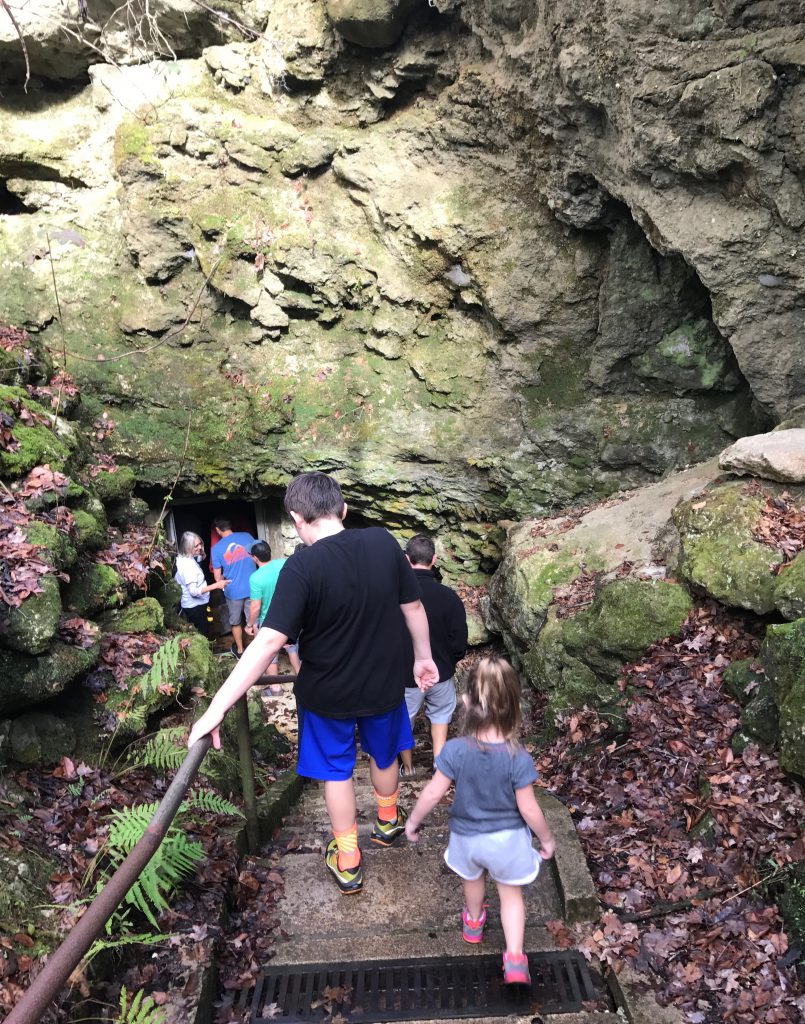 apparently, the caves are near a flood plain and tend to fill up a bit every now and then.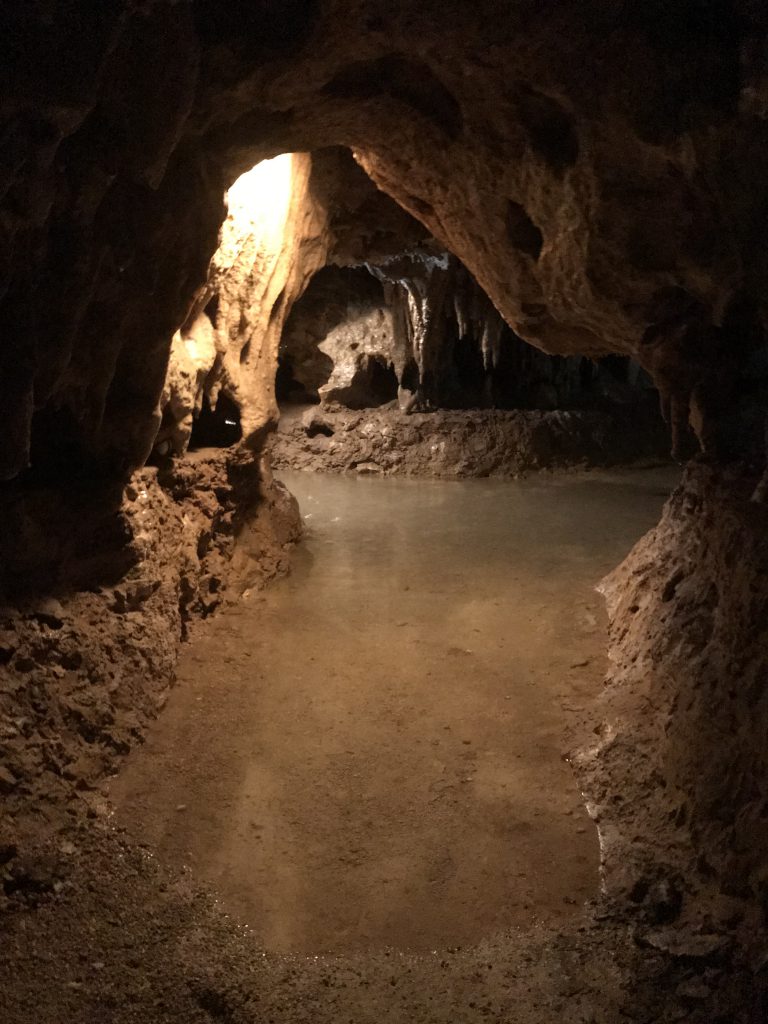 we wandered from room to room, ducking in and out of tunnels.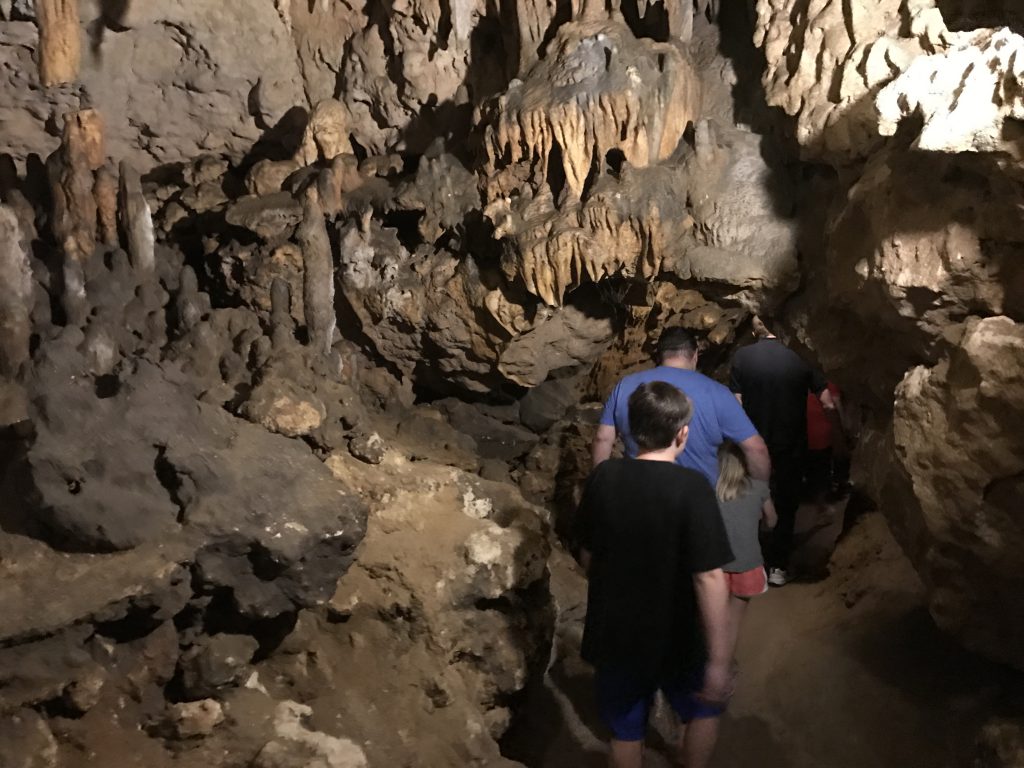 so, now. i'll just post a bunch of pictures of stalactites and stalagmites, columns and soda straws and other various cave features.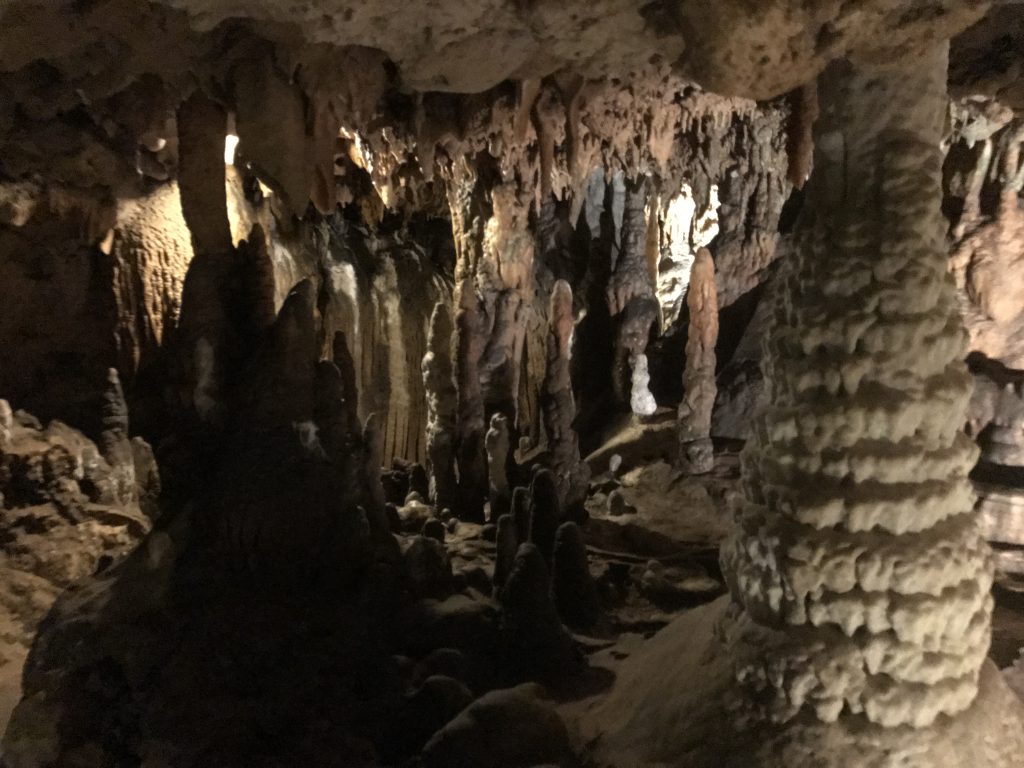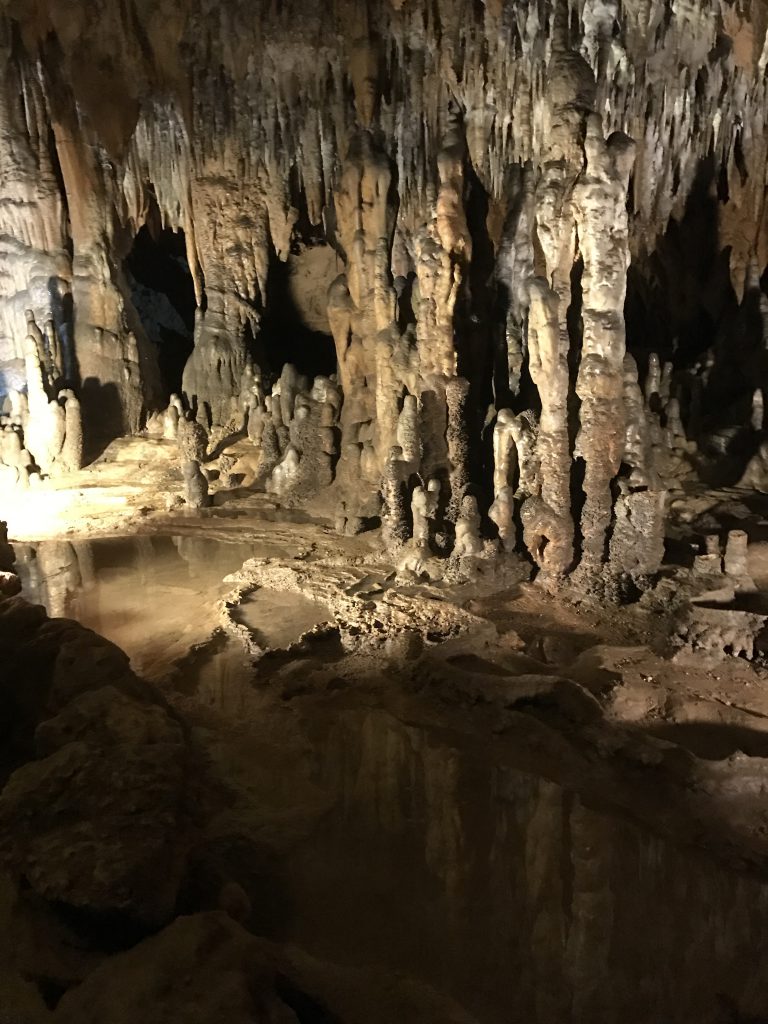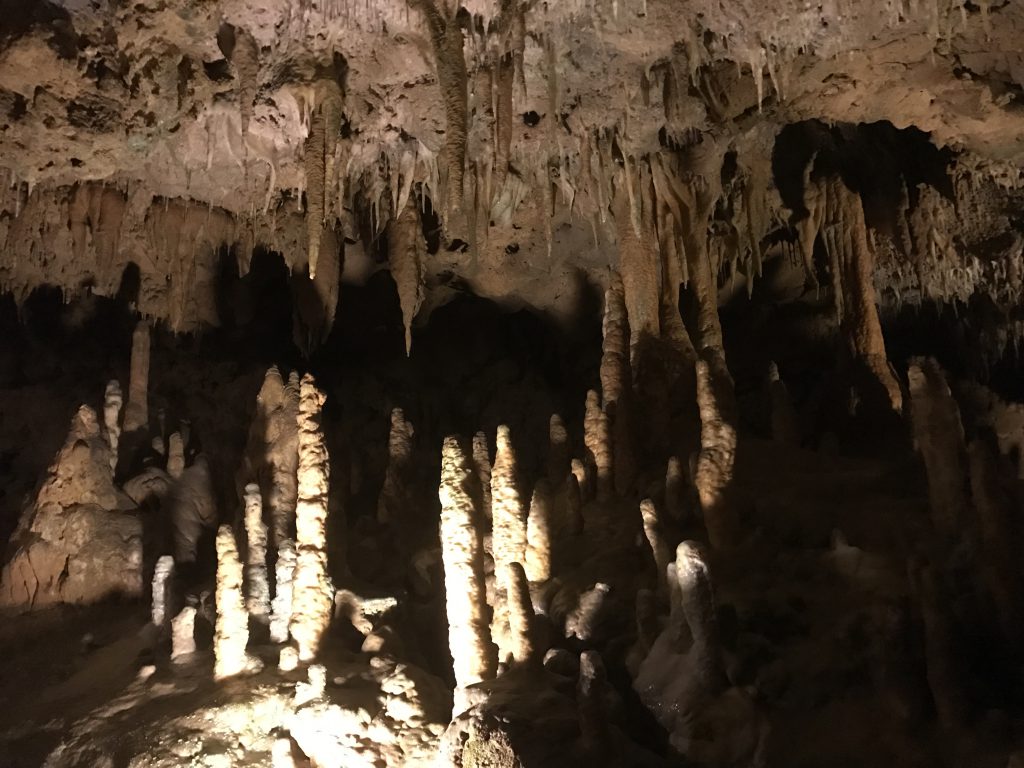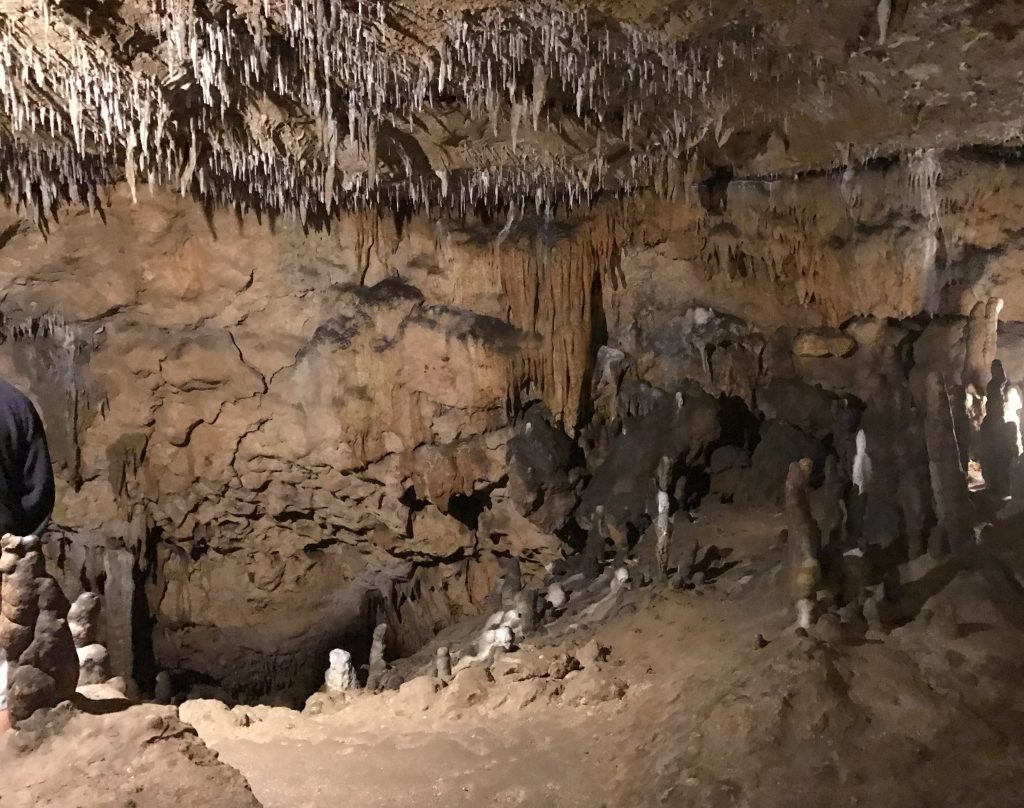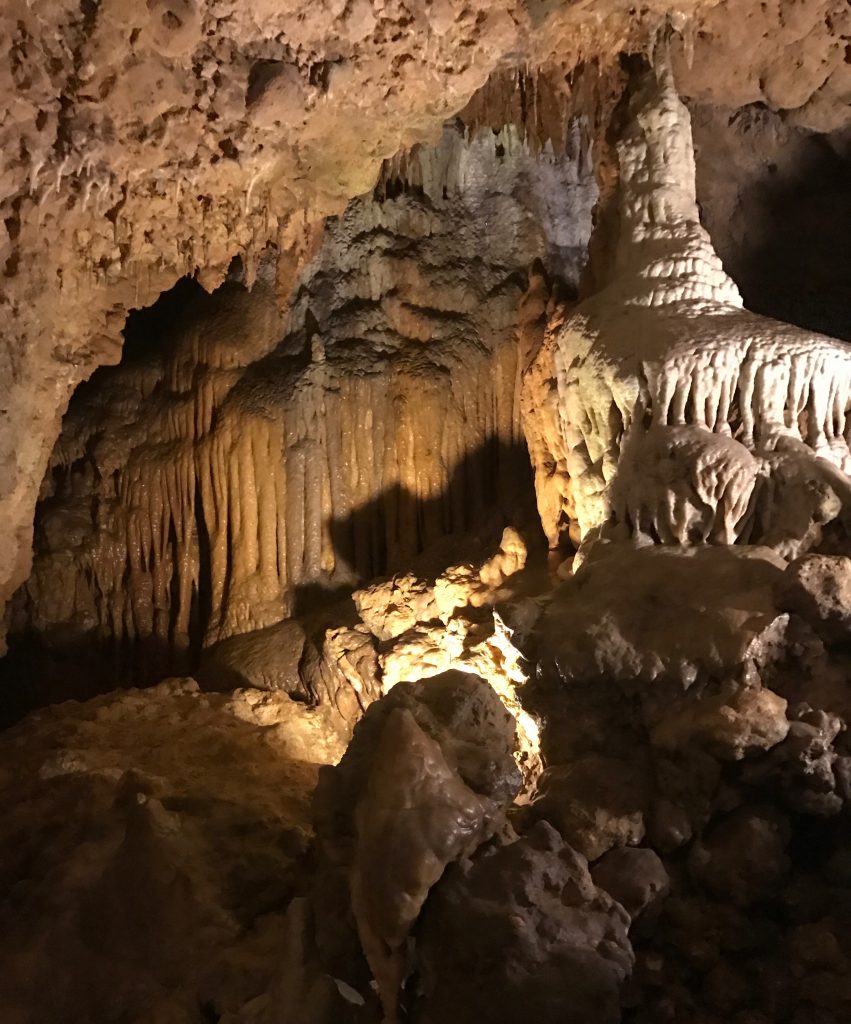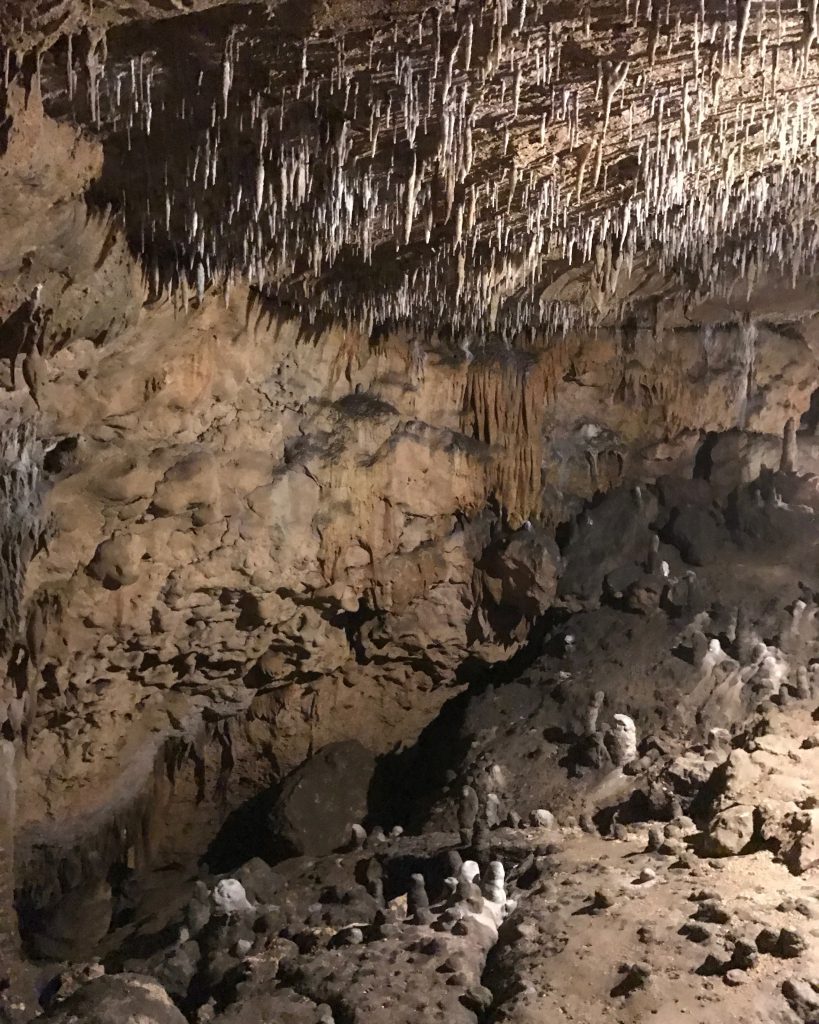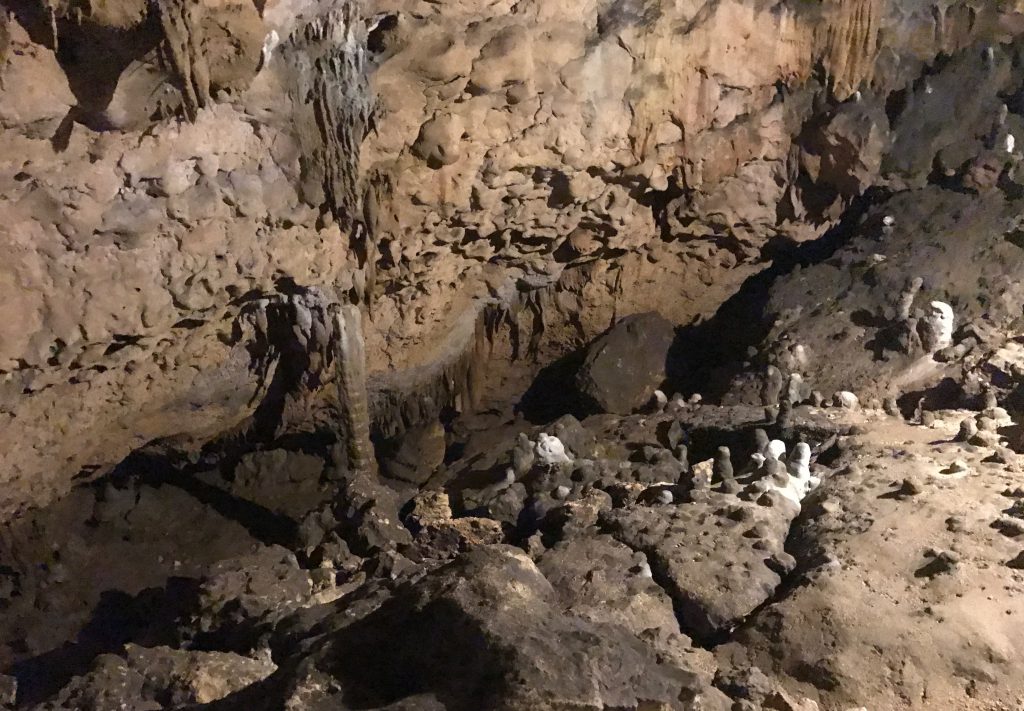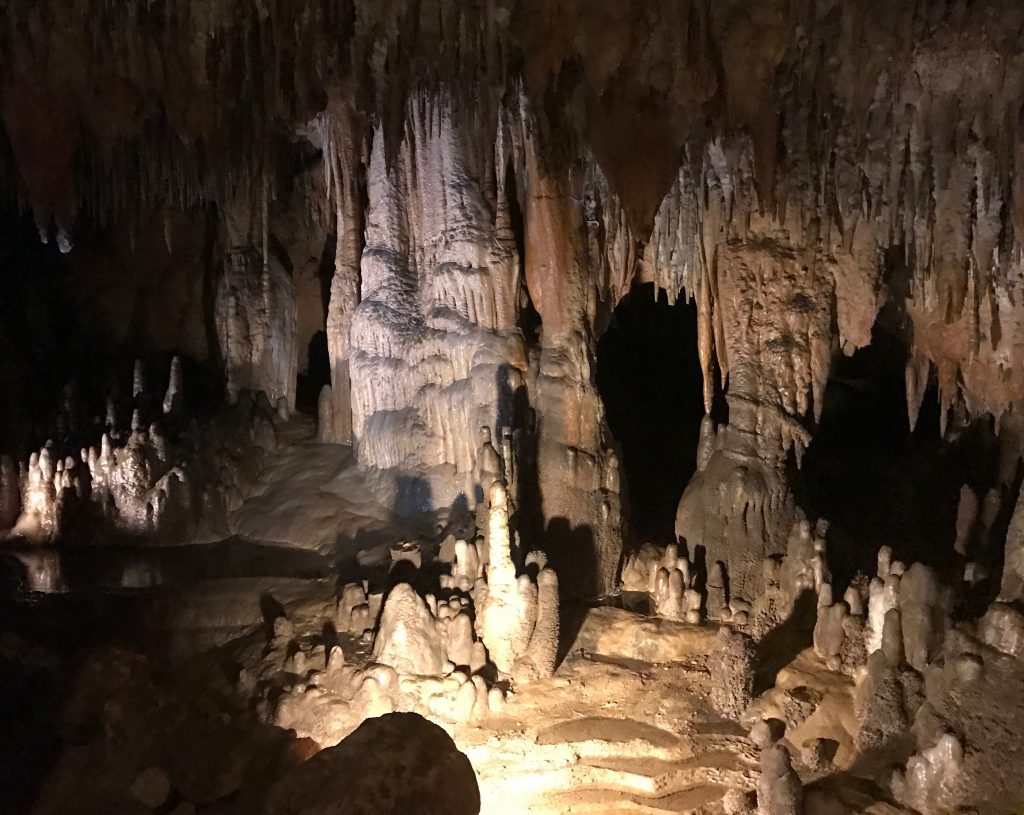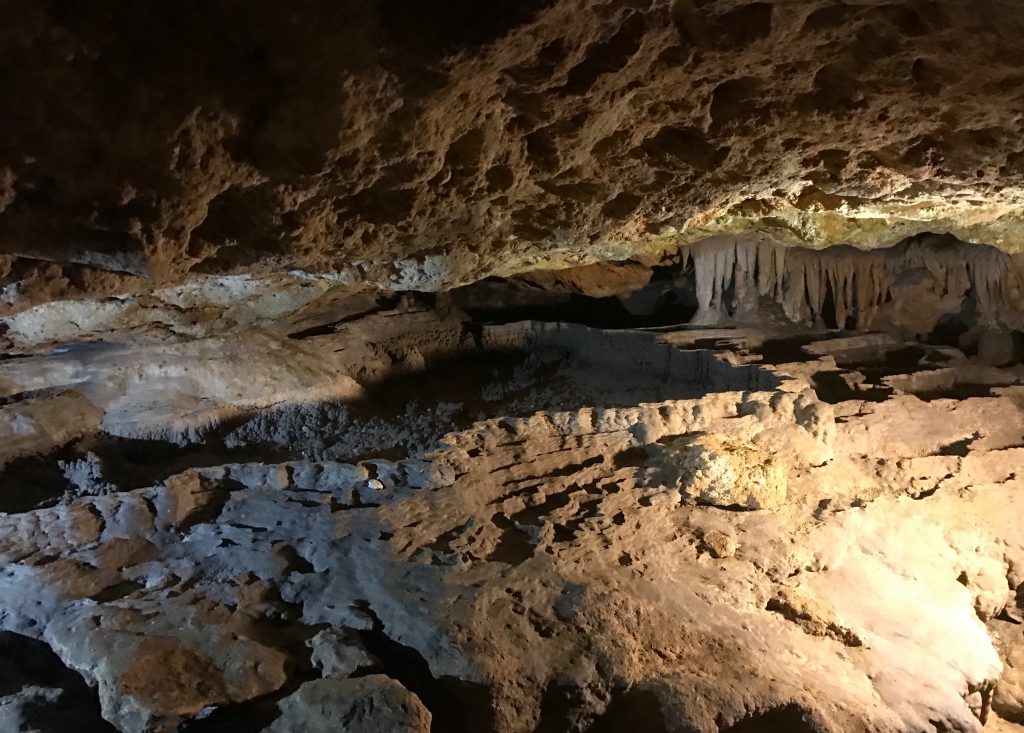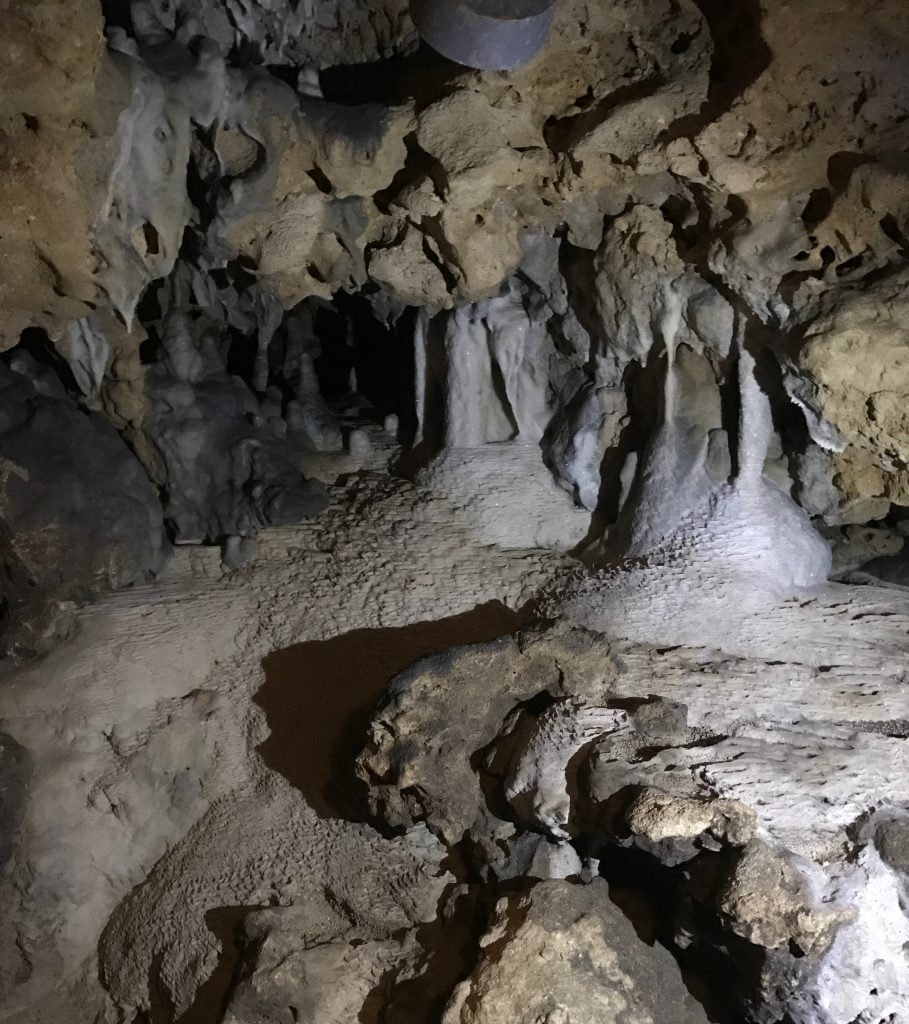 one of the last rooms was the coolest. it was called the christmas tree room, because of a tree shaped stalagmite, but it helped that they had used colorful lighting to illuminate the mineral display.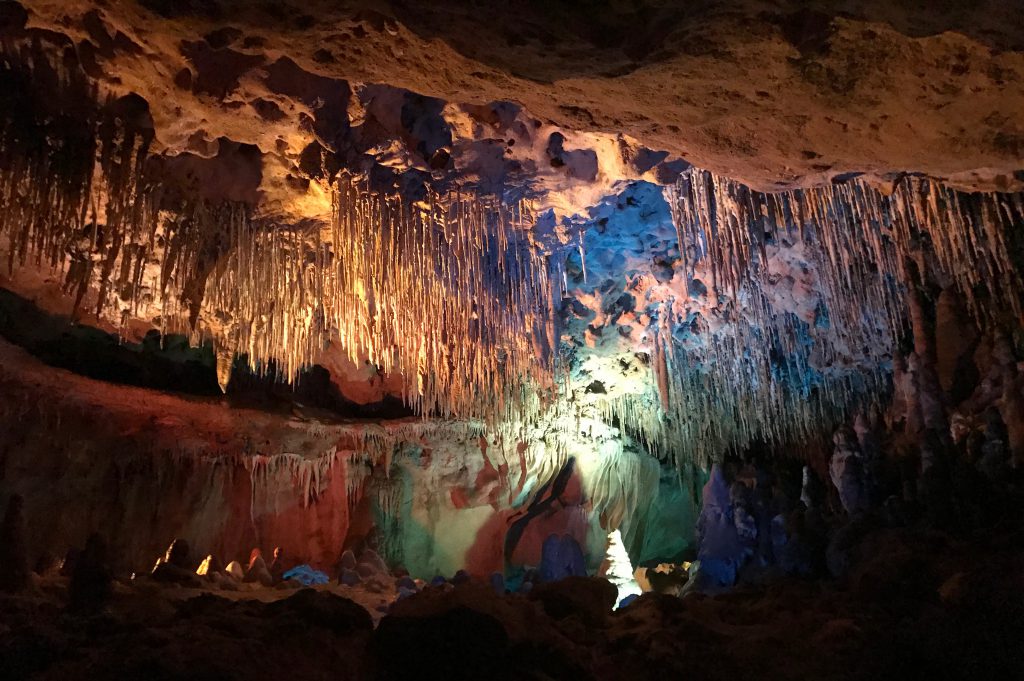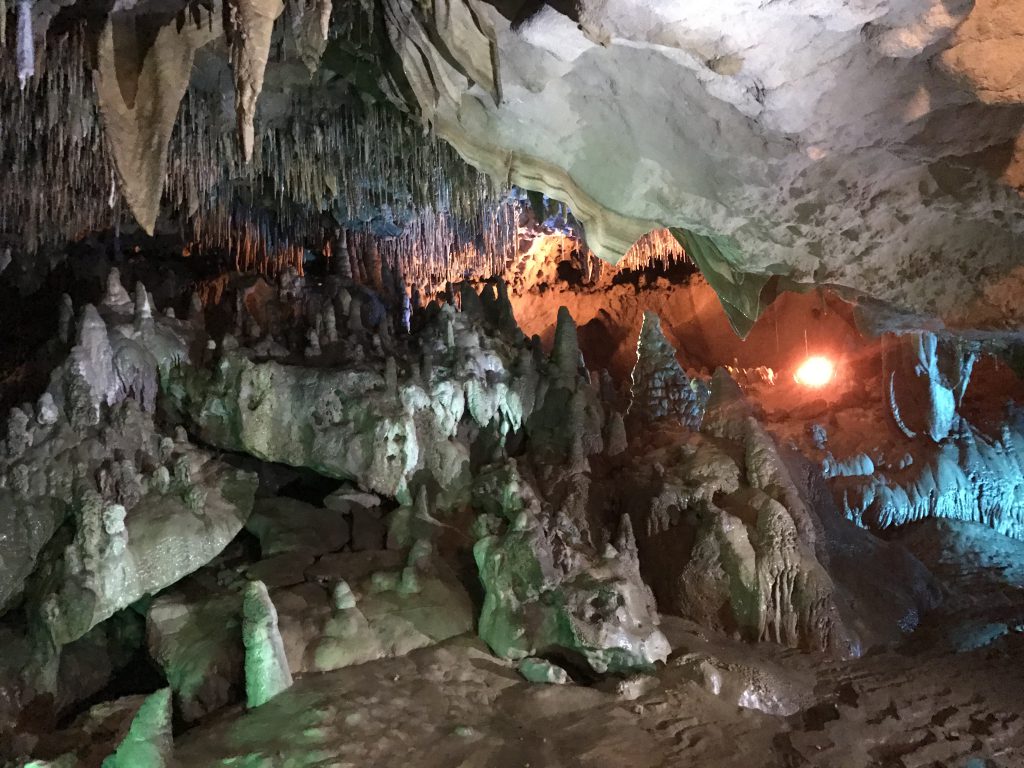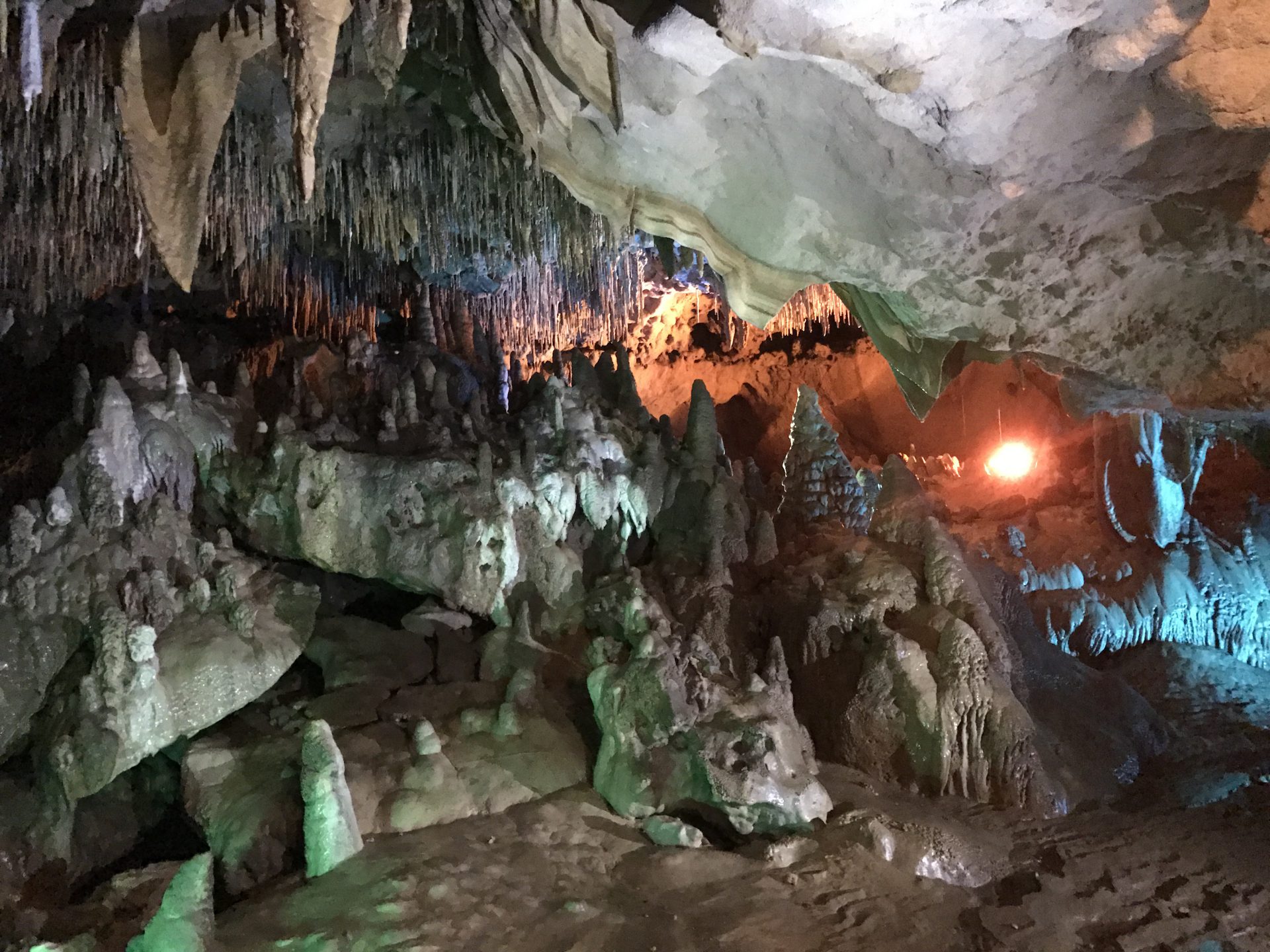 the kids were all mostly great. anna started off scared and was a little whiny about the 65 degree temperature being too cold. hazel just ran rampant. and isaac seemed genuinely interested and didn't pull any of his usual nonsense.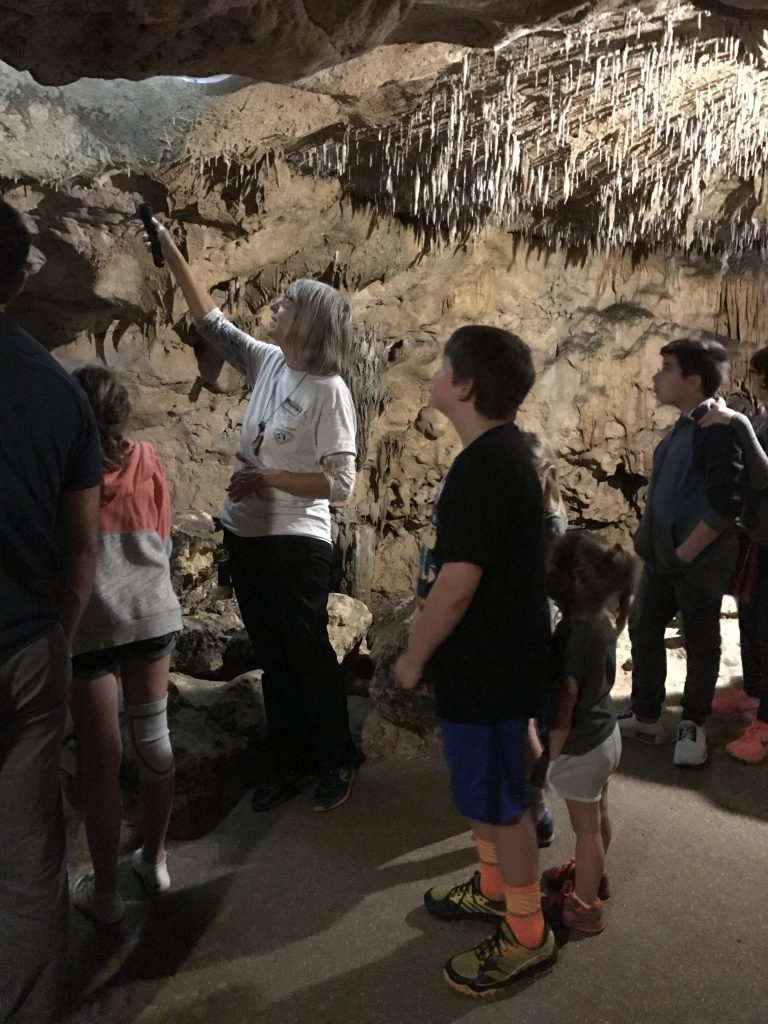 hazel said "take a picture of the water". so i did.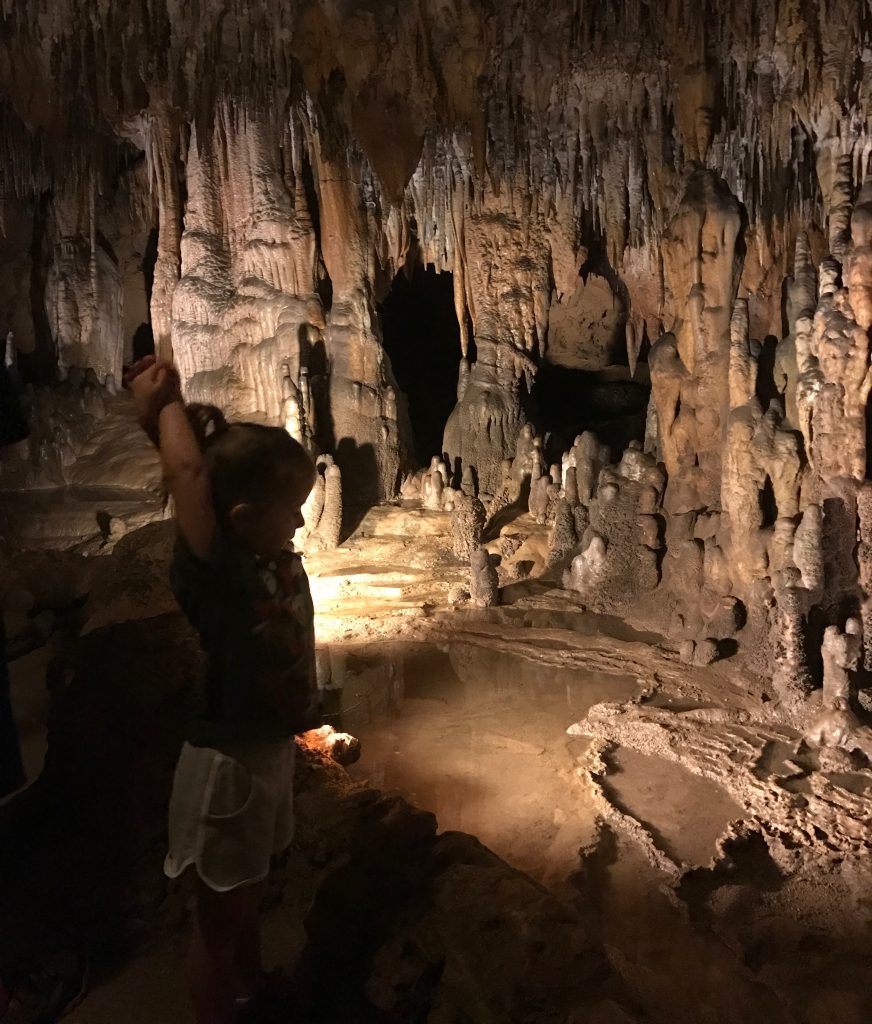 note: anna's grumpy face.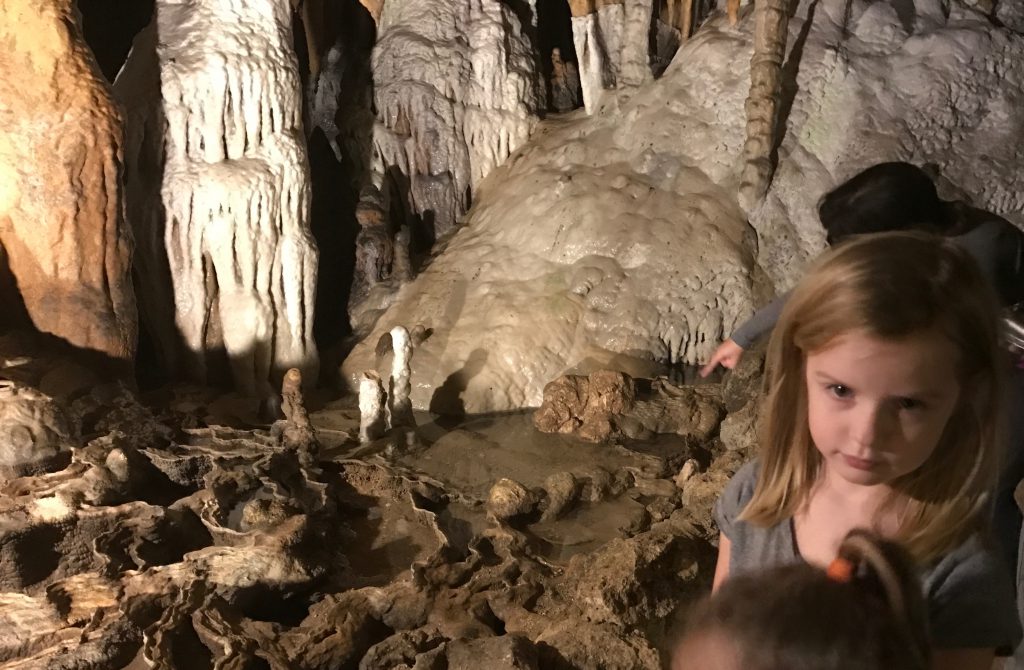 the best family picture i could get. the lighting wasn't super conducive to iphone photography and my subjects weren't entirely cooperative (still).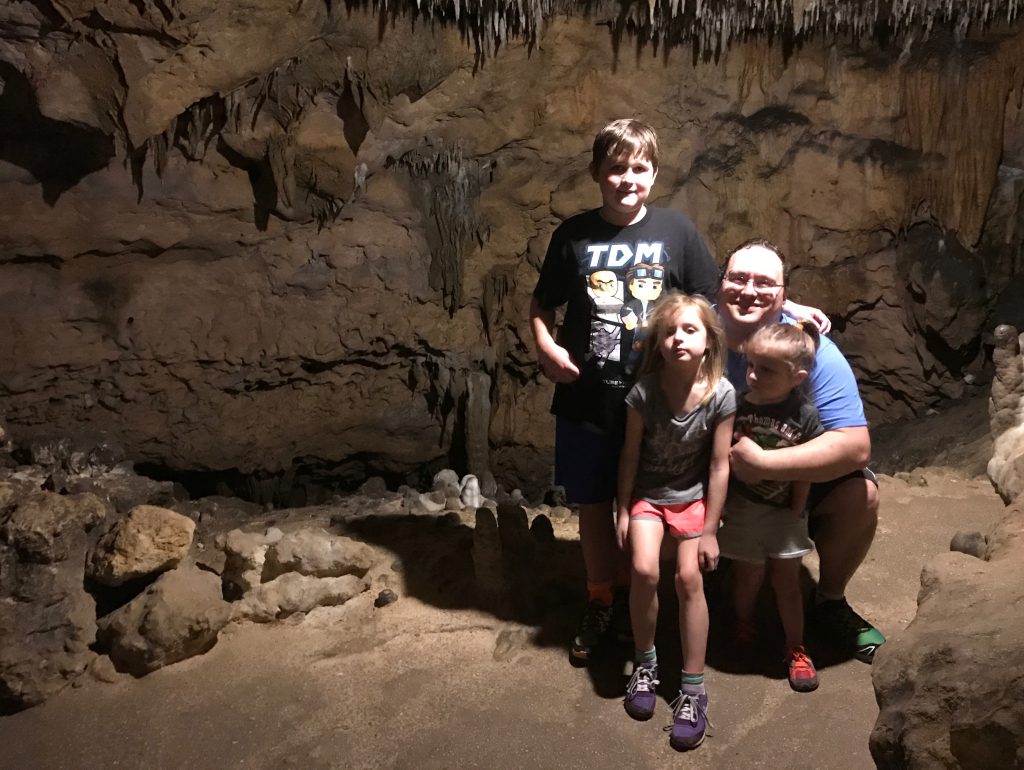 a nice fellow at the end offered to take a full family pic at the end of the tour, but obviously with the flash, it didn't come out much better.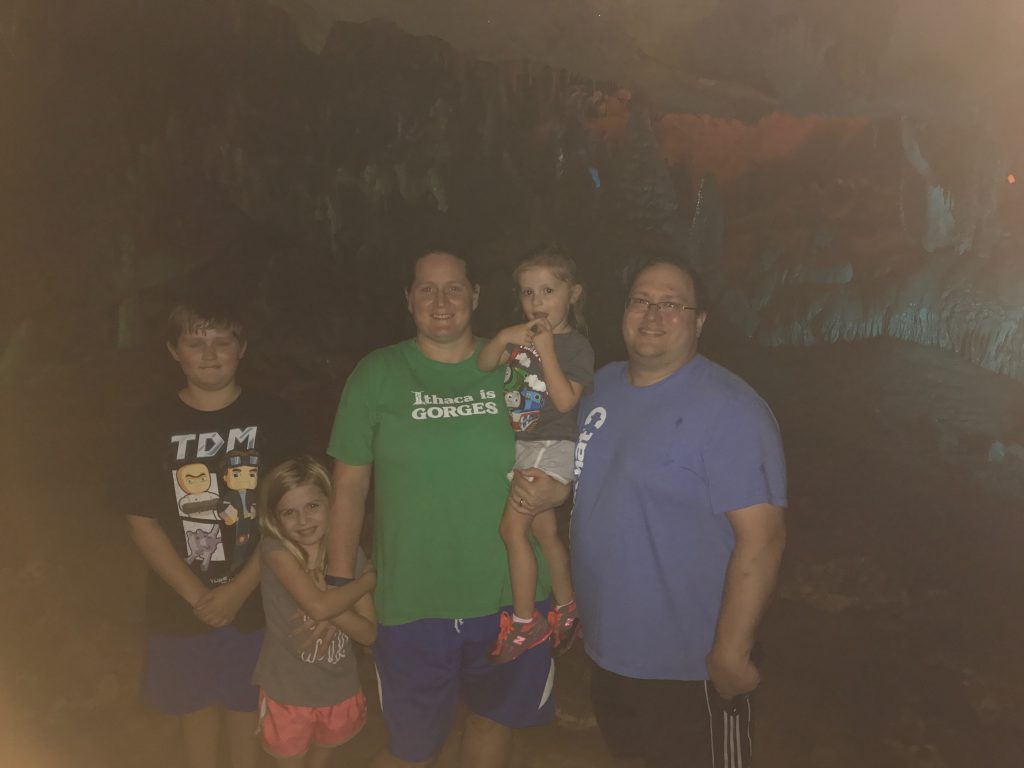 back outside, we managed this picture of the cave exit, before the group of 20-ish people that were in our tour group descended upon it for their group photo. also, i just used the word group 3 times in one sentence.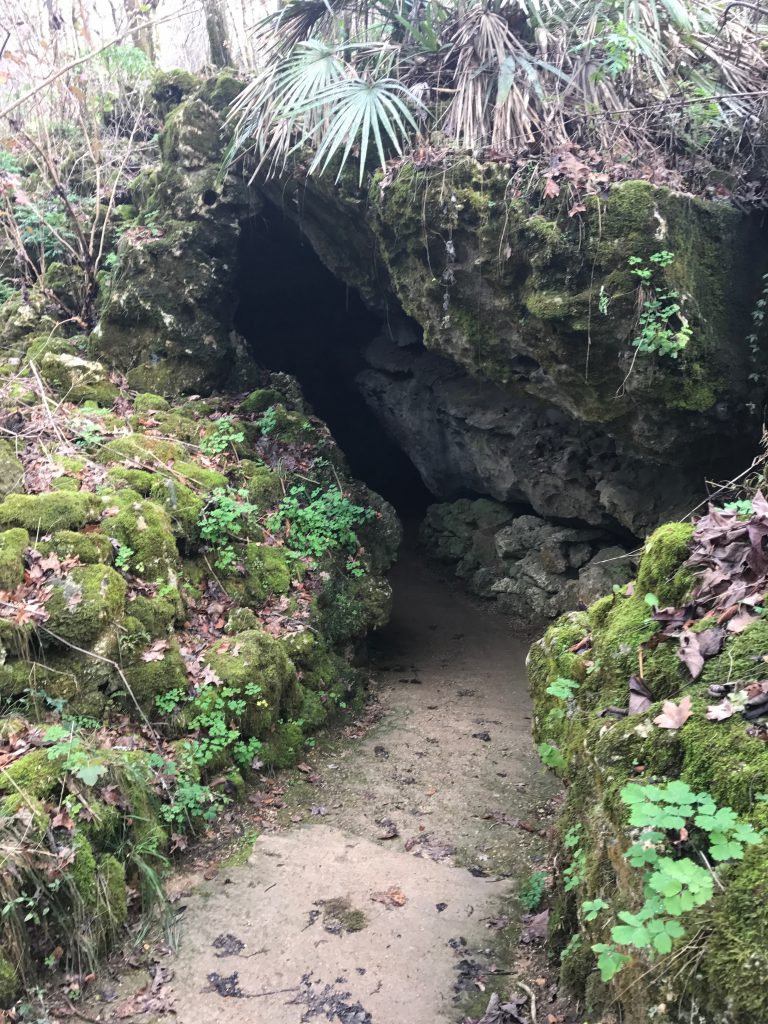 the big kids let me take this shot. hazel was not interested.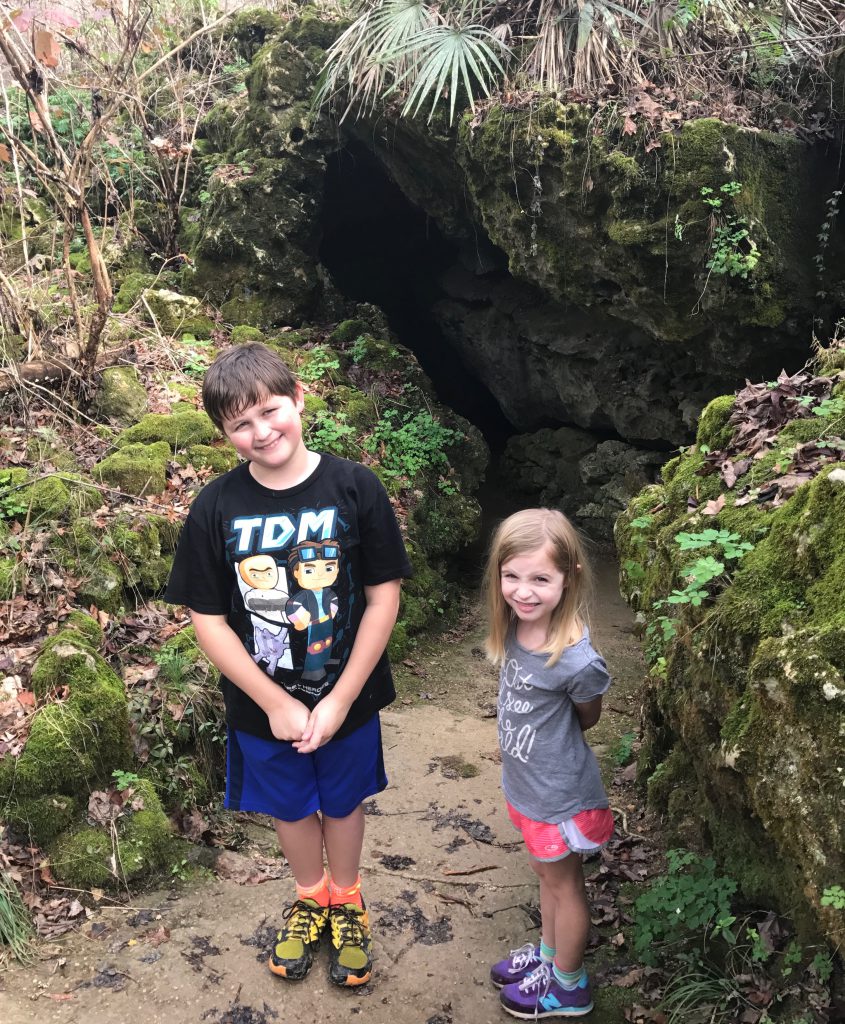 as promised beforehand, each kid got a popsicle on the way out. (this happiness was short lived when isaac dropped over half of his in the parking lot and then when hazel finished hers and didn't understand why anna wouldn't share some of hers.)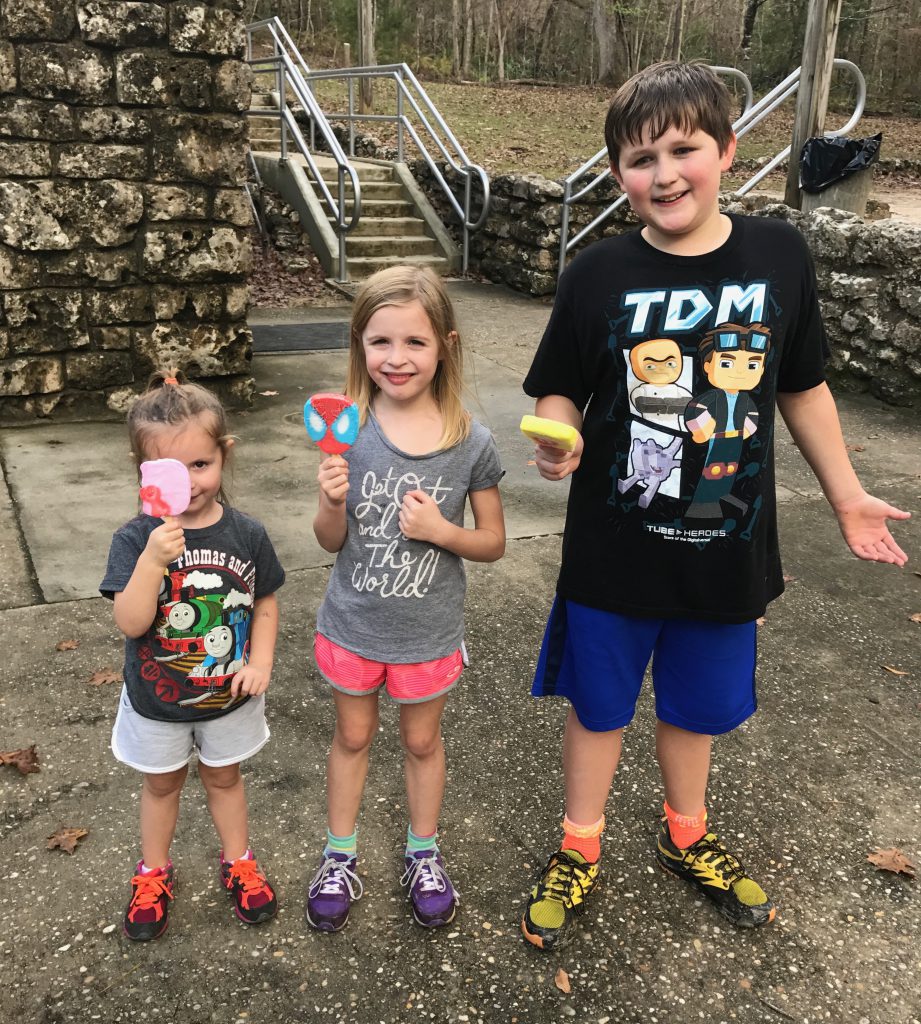 the stroll back to the car…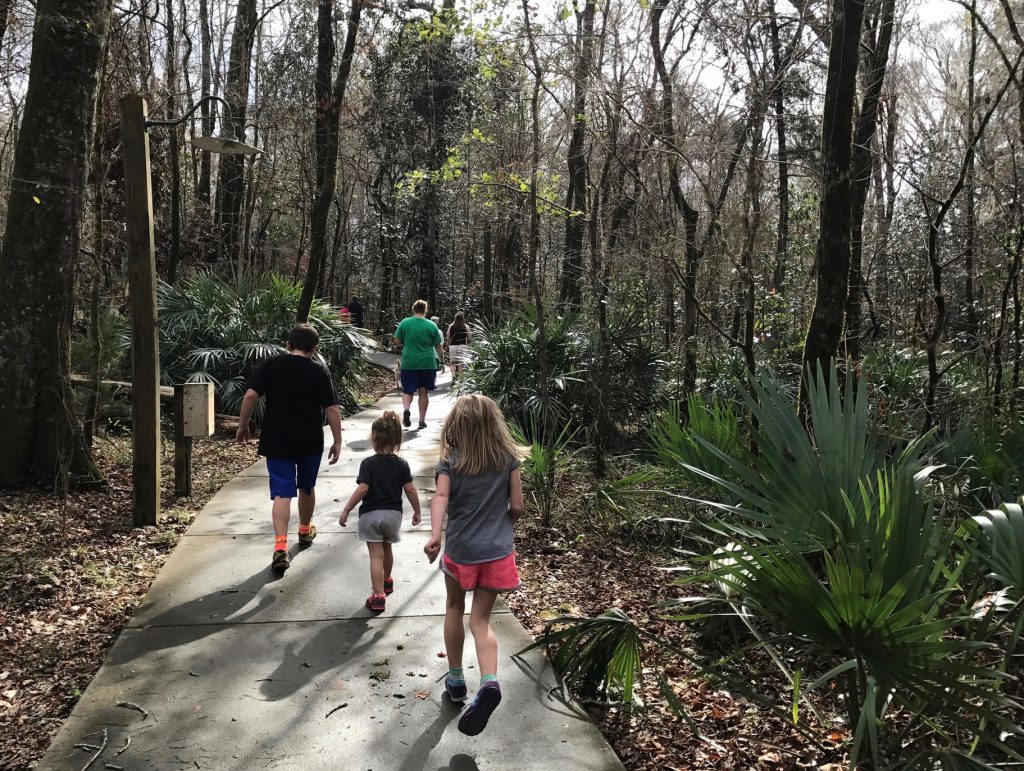 and that's our florida cavern adventure!