as warmer temps moved in, we took full advantage of our beach surroundings.
for the first official outing, we went to the tip of the island. it was still a little chilly, but that didn't stop isaac and anna from heading straight into the icy waters.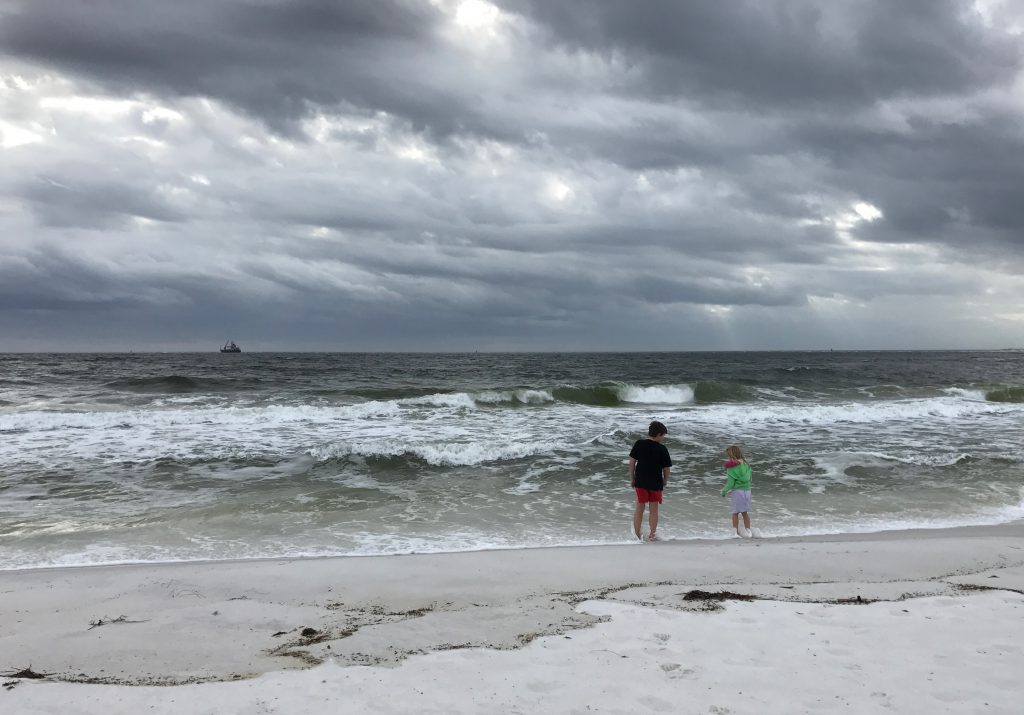 isaac loves playing in crashing waves.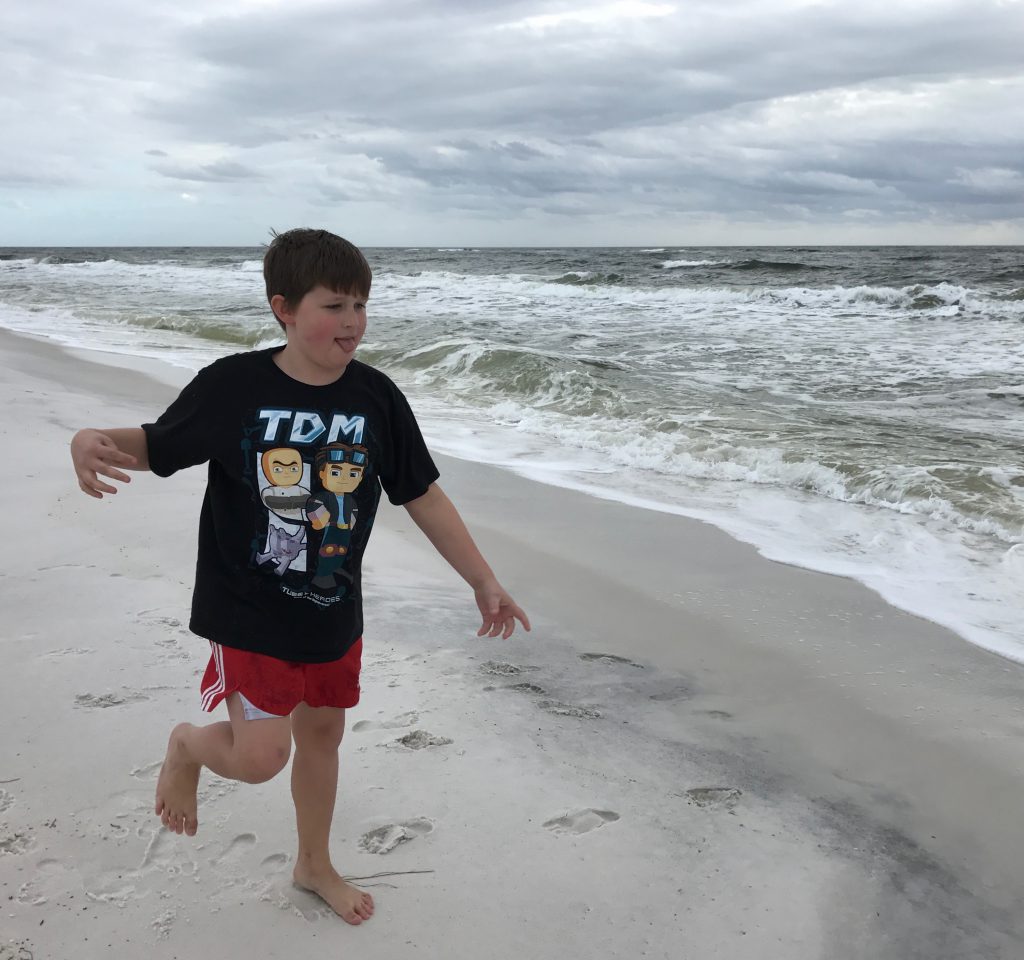 hazel is smart. she prefers the warmth and safety of dry land. the kids brought her a bucket of ice water and she was content to make drip castles.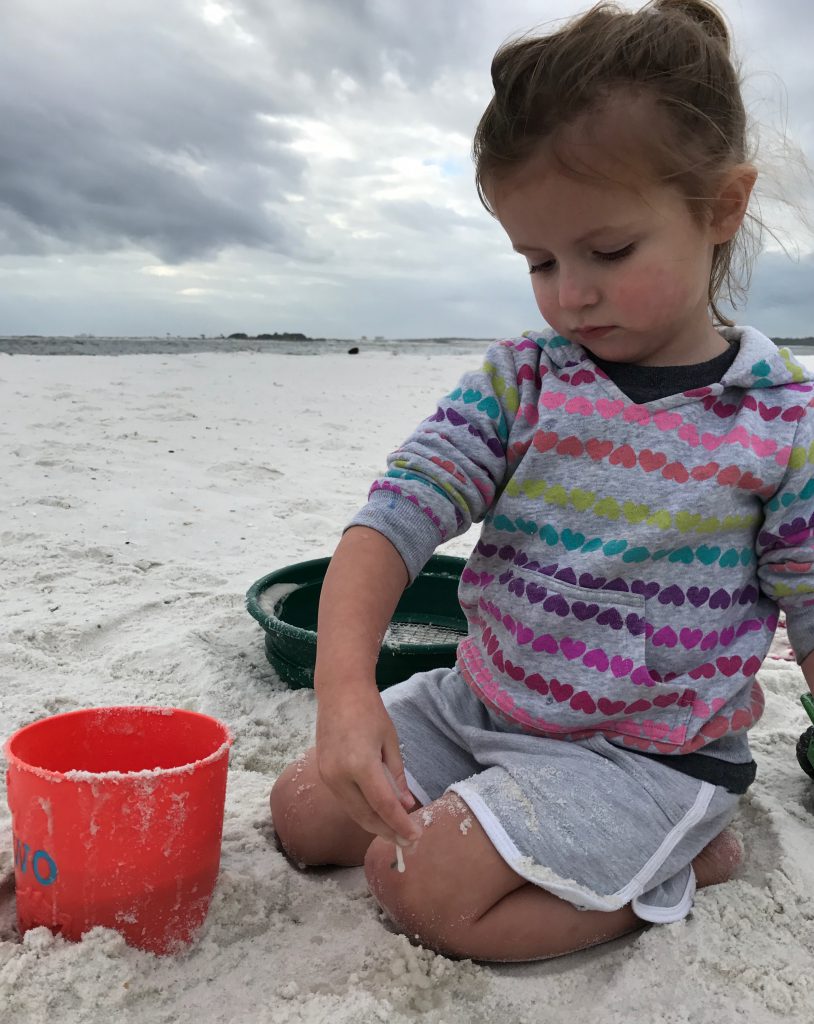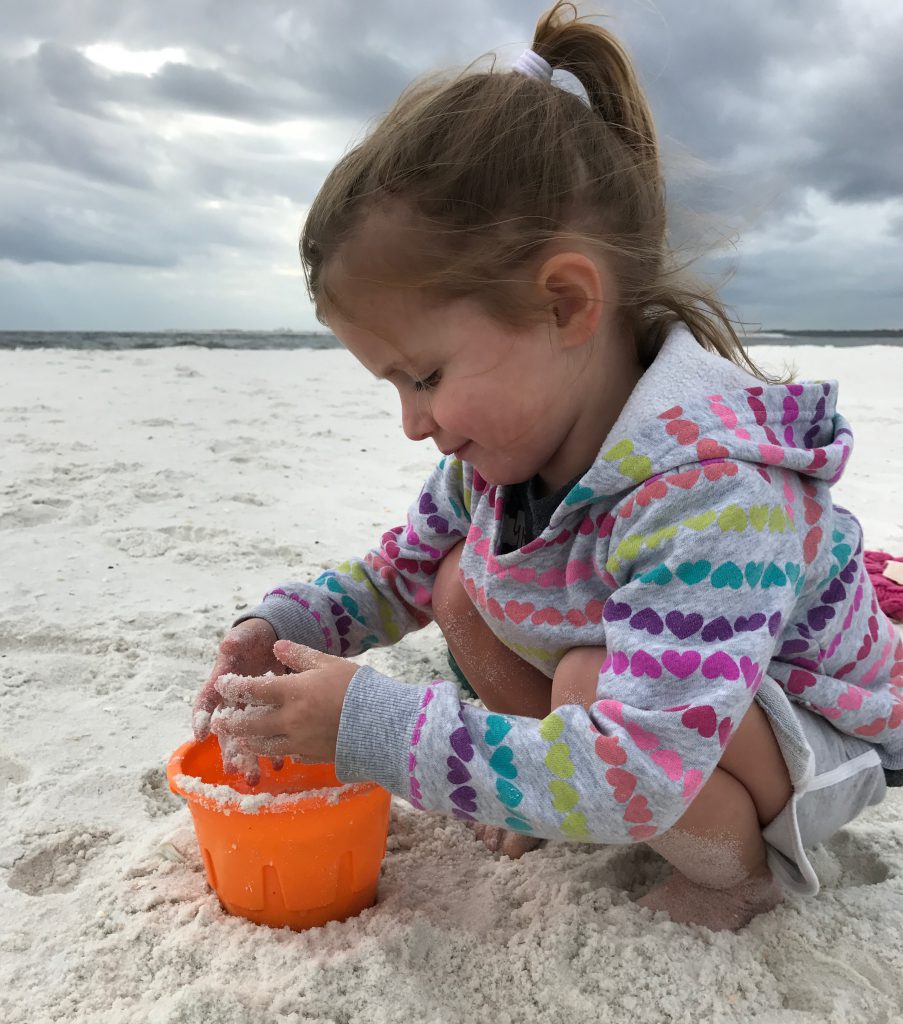 caught this pic of the boy as the sun was sneaking through the clouds.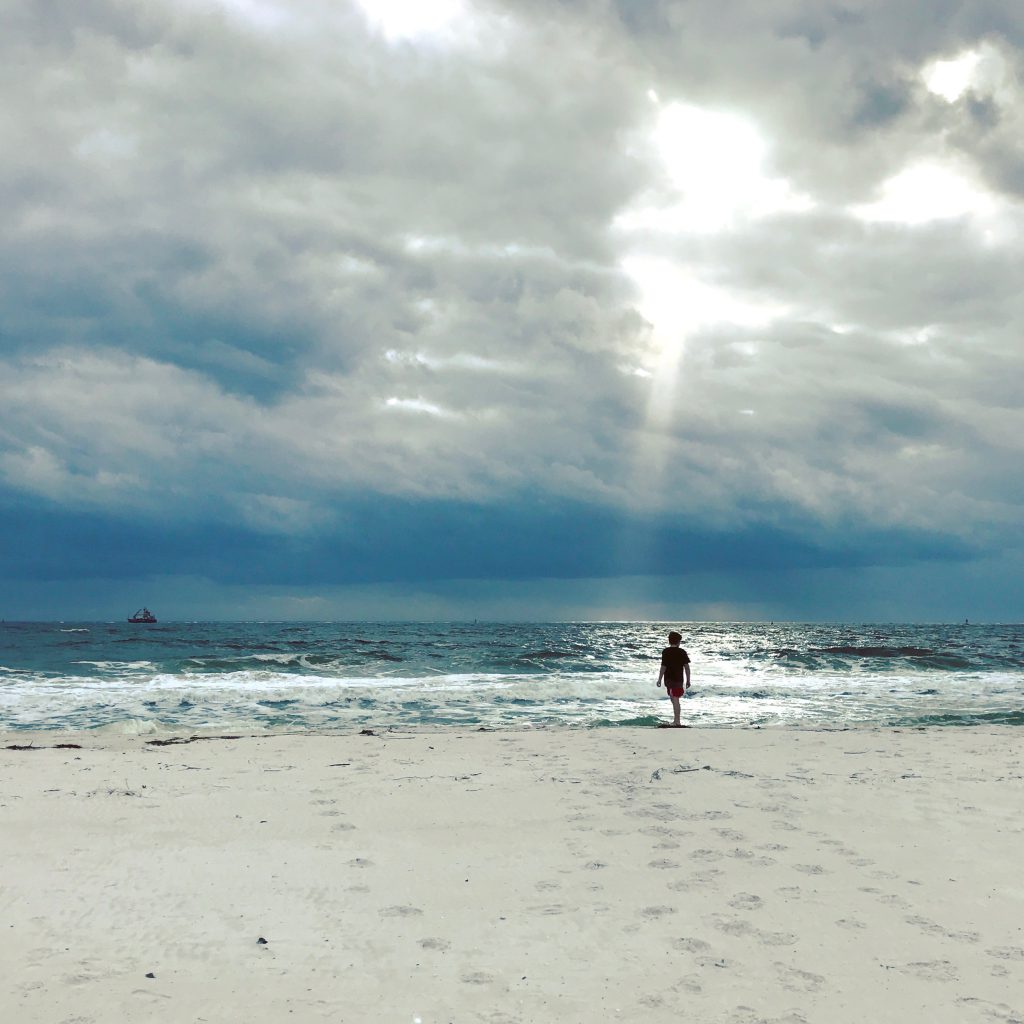 anna dabbles in both sand play and water time.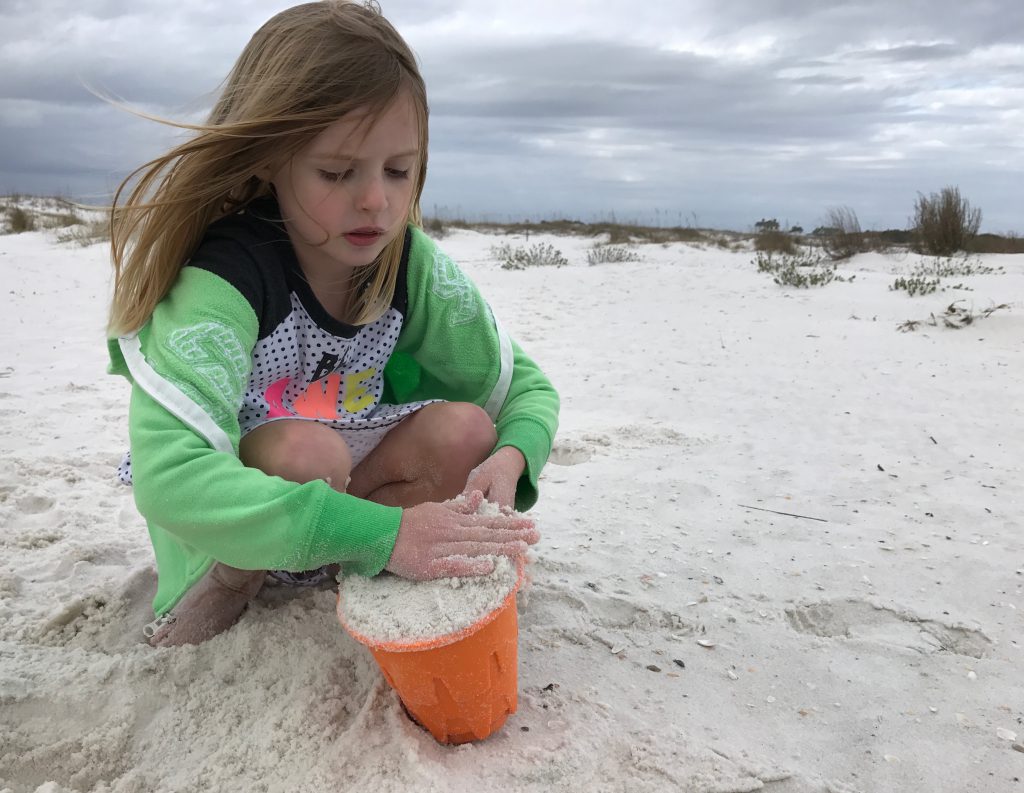 she tries hard to stay dry, but can't help herself.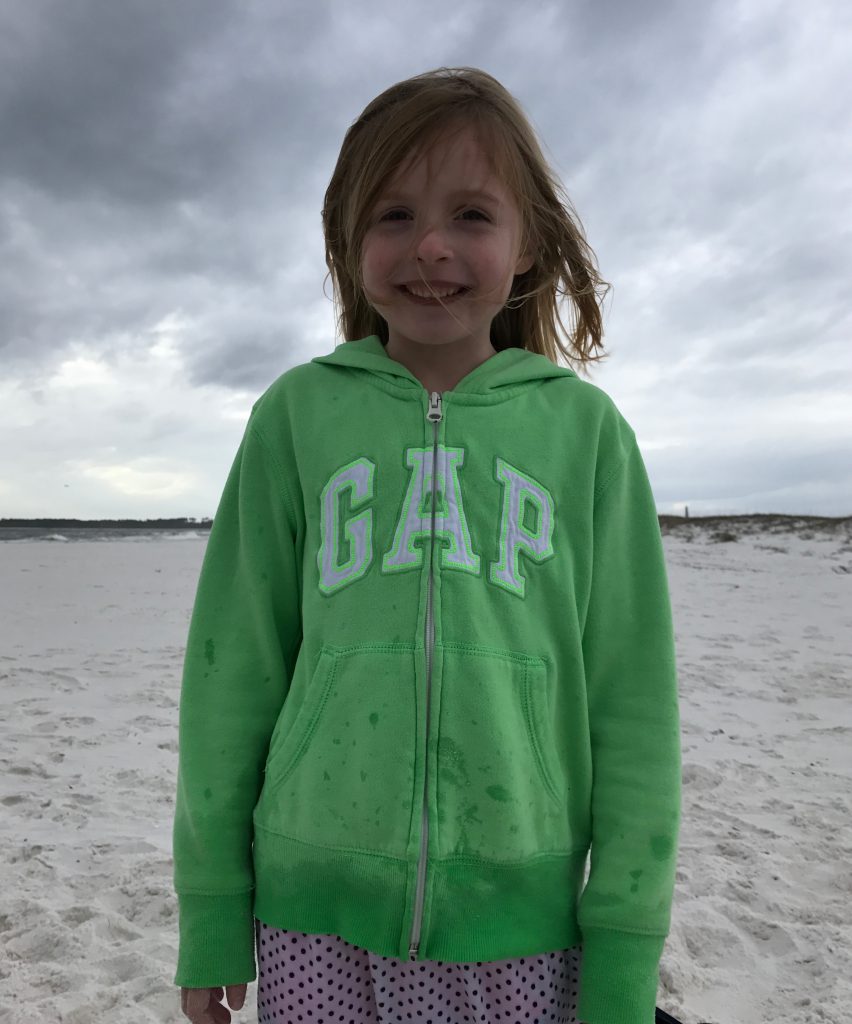 we didn't stay out long, because it was chilly and then it started to sprinkle.
the next day, however, was beautiful. this time, we chose to walk out the boardwalk that is near our campsite.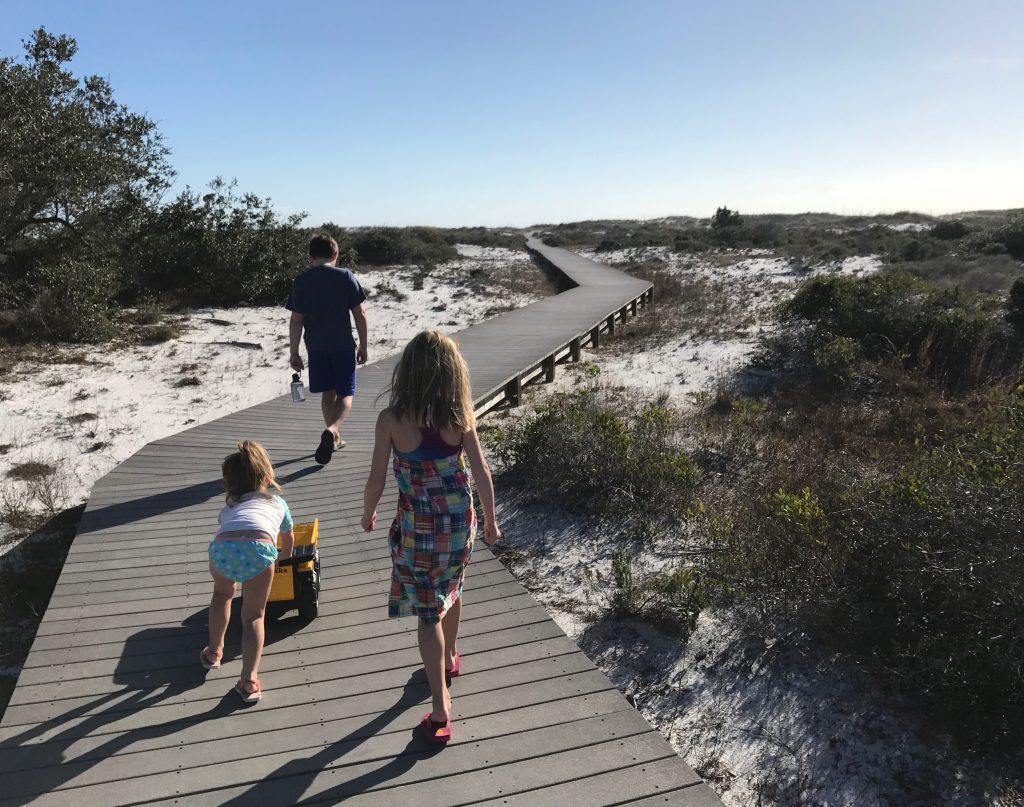 i love the moment when you first glimpse the beach and water.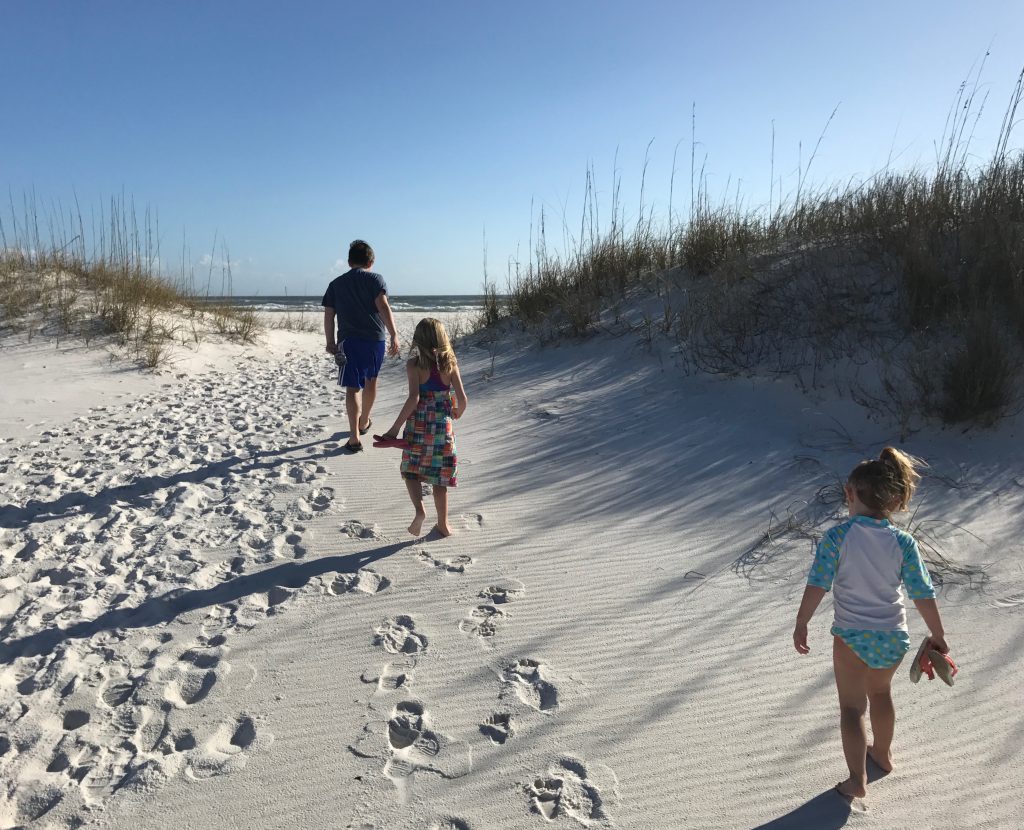 isaac actually bailed out pretty quickly (because it was too sunny and he couldn't find his sunglasses) and walked back to the campsite. so, it was just me and the girlies.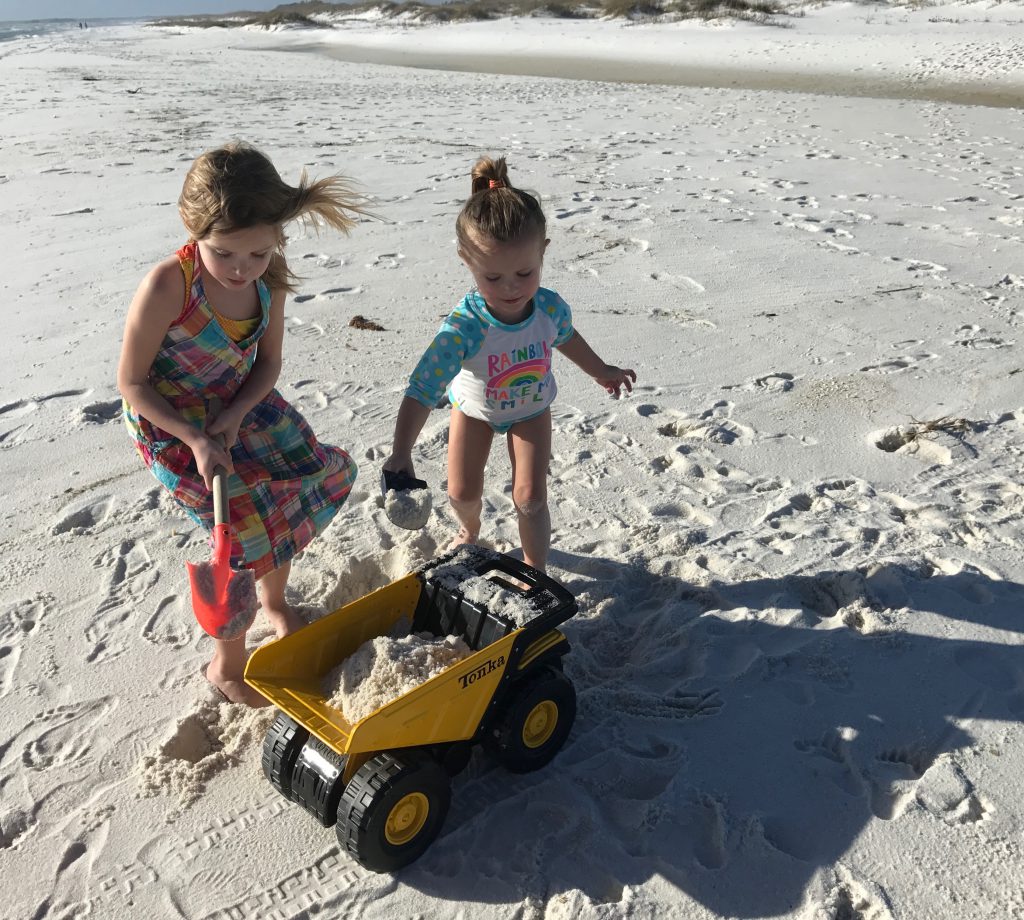 we actually remembered to bring our kite and it was perfect weather for kite flying success.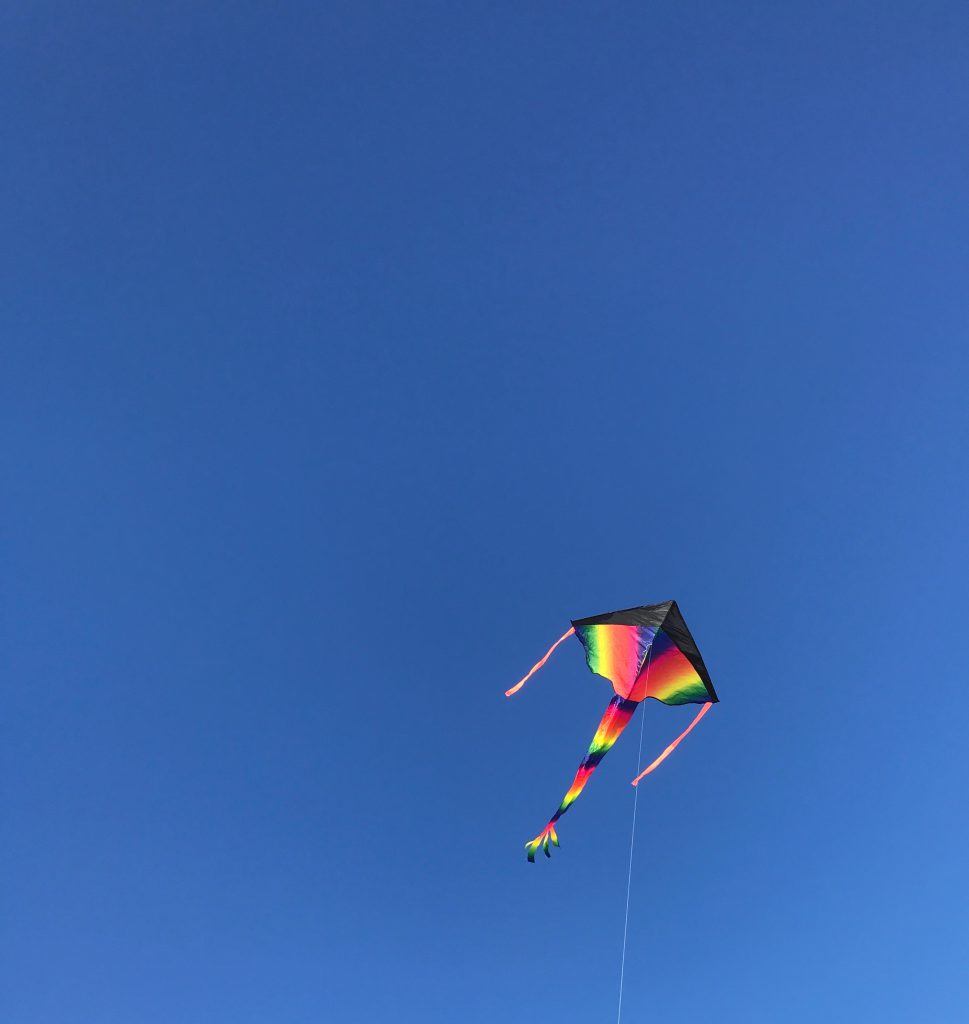 anna ran up and down the beach with it. she loves flying kites.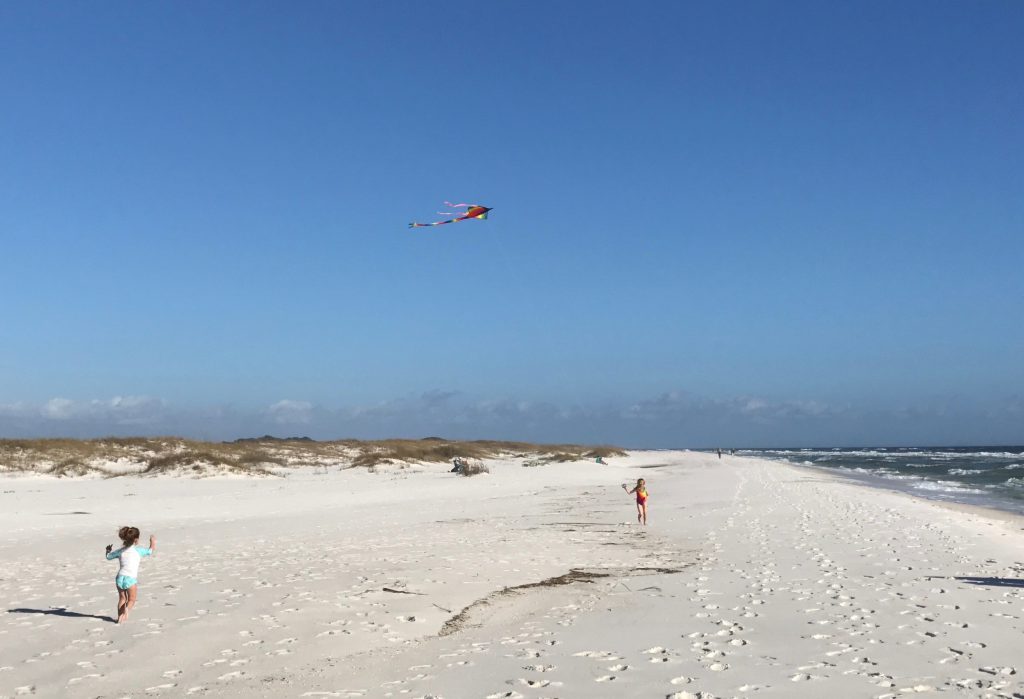 hazel even gave it a go.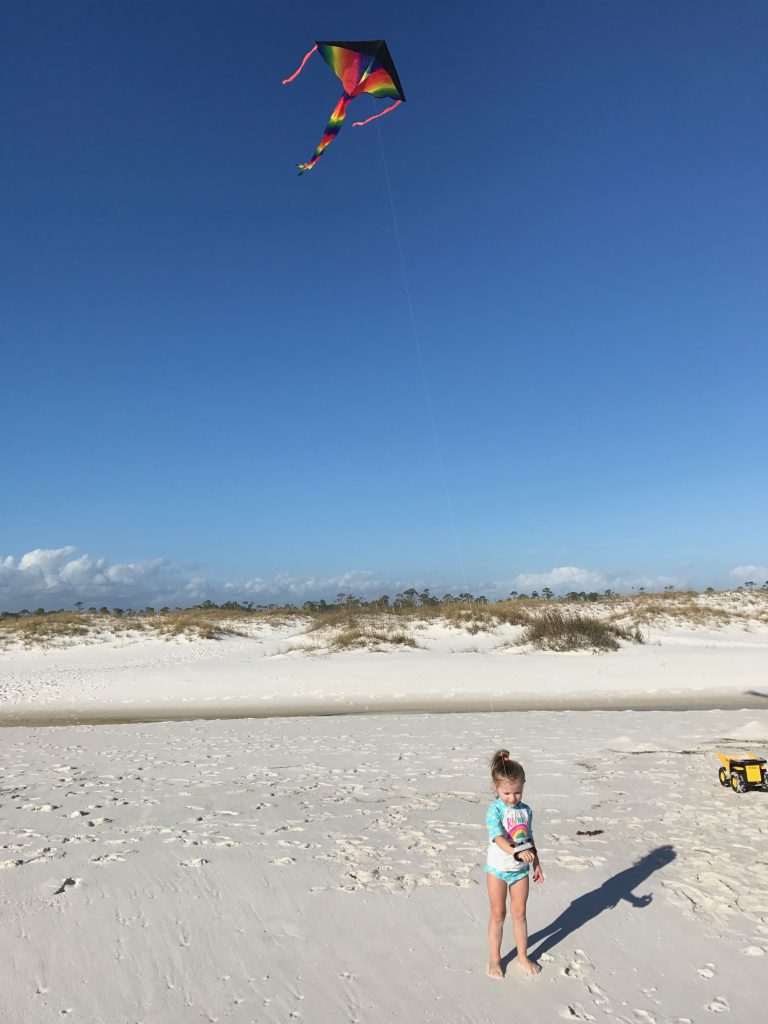 happy kite flyer.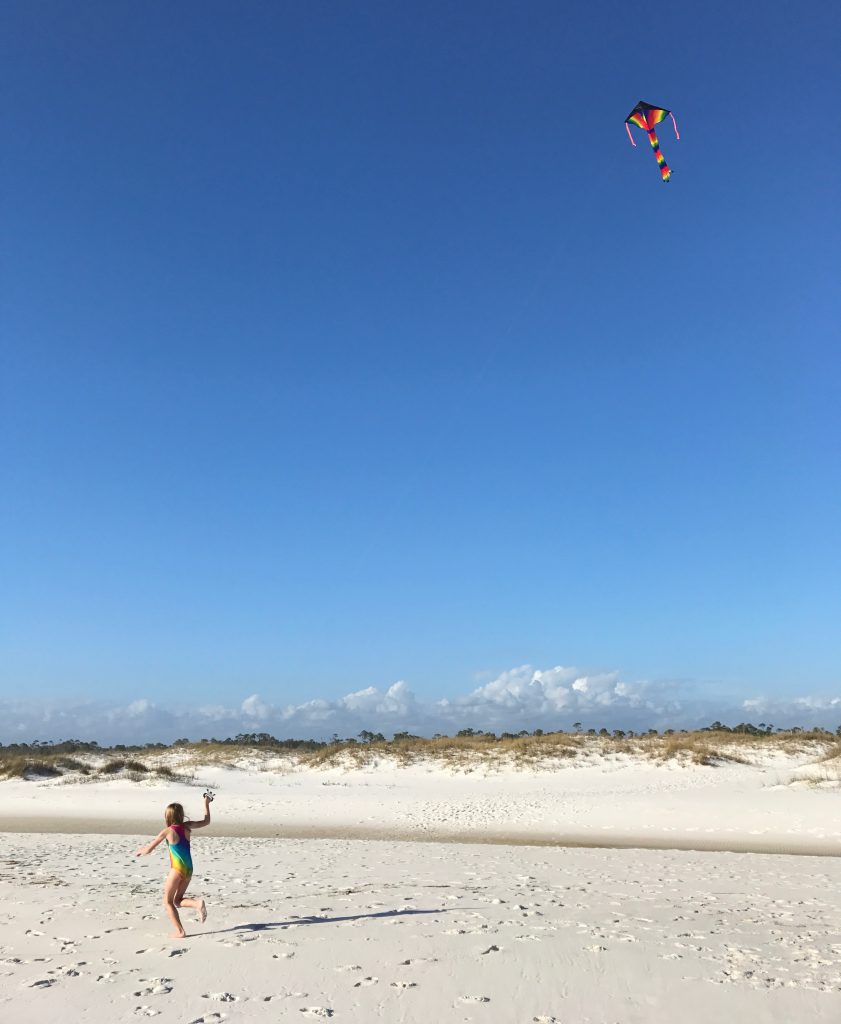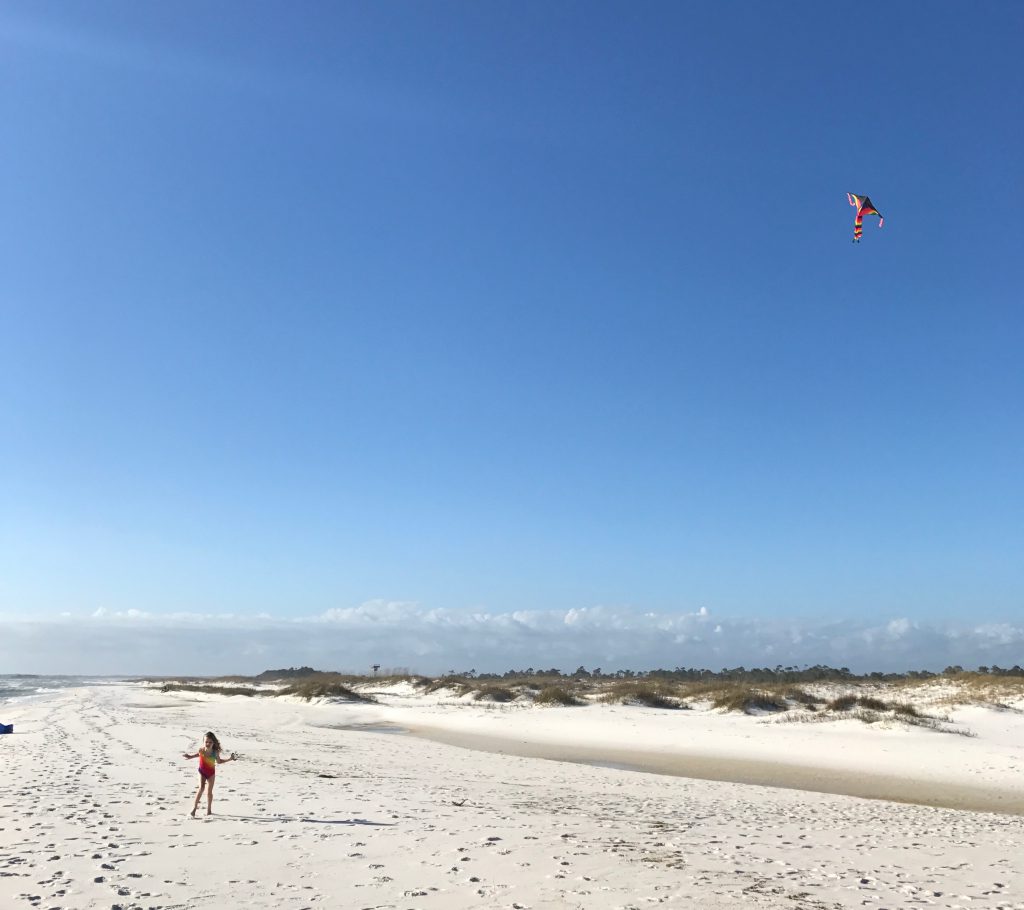 once the kite excitement wore off, anna was off to the still icy waters. thankfully the air was much warmer.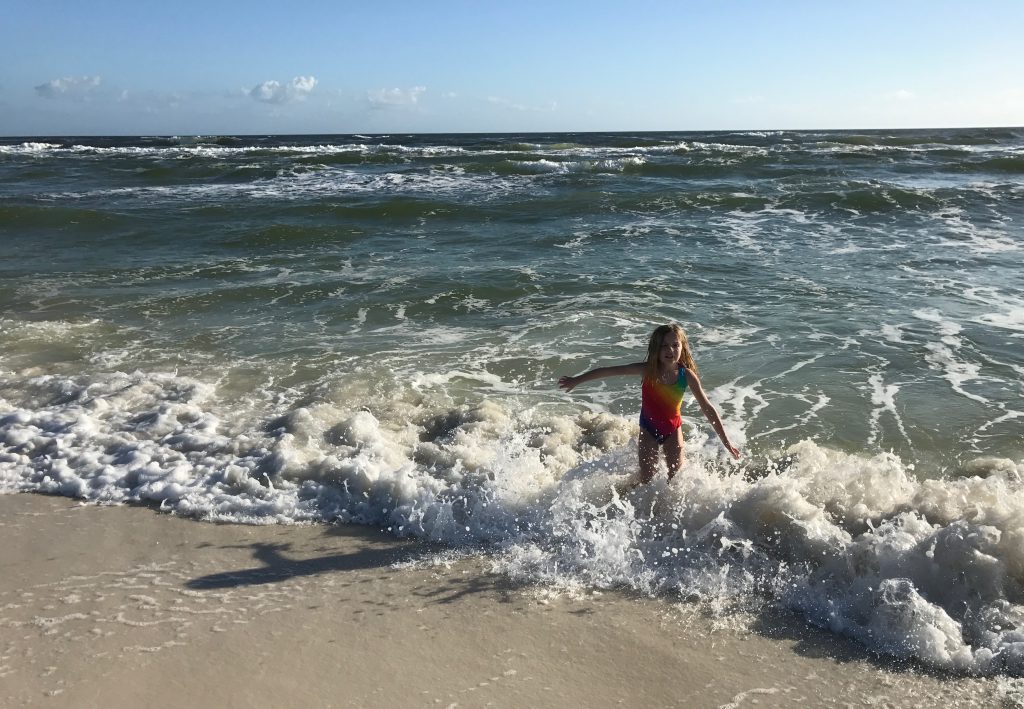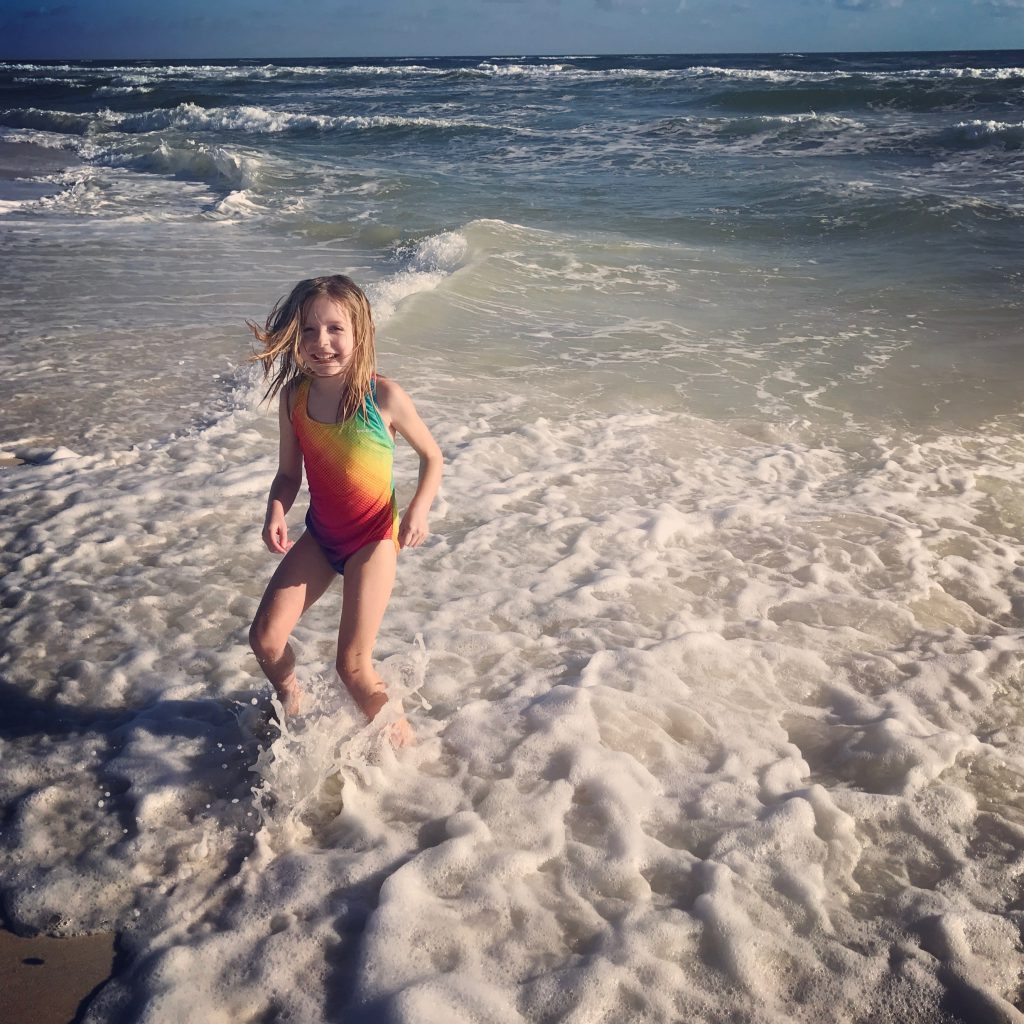 so, last year, when we were on our trial run journey, we met some cool friends. they were actually our neighbors in orlando and all of the kids hit it off and we really liked the grownups too. after orlando, they headed west. and we went home to sell all of our possessions to do this for realz. flash forward to earlier this week. i noticed that they posted on facebook that they were kayaking in fort pickens. i messaged the mom and realized that we were at the same campground!! so, we got to hang out a bunch of times.
all that to say. her crew met us at the beach for a bit. 🙂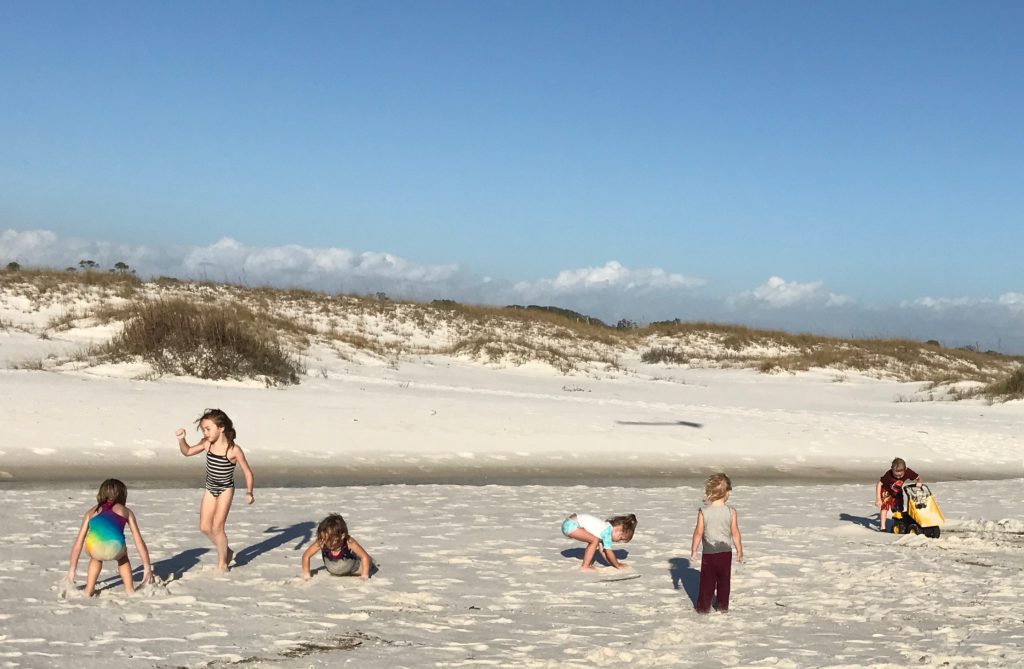 after they left, we stuck around a bit. anna got cold (finally) and changed.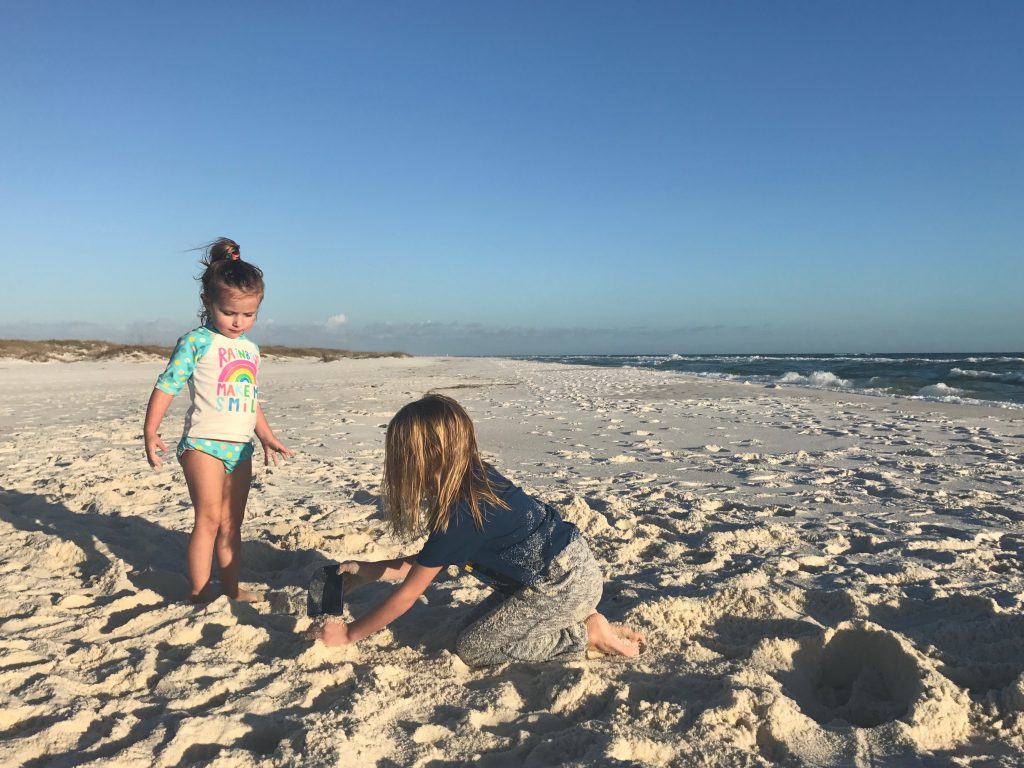 i had to drag them out and promise to go back the next day, all day.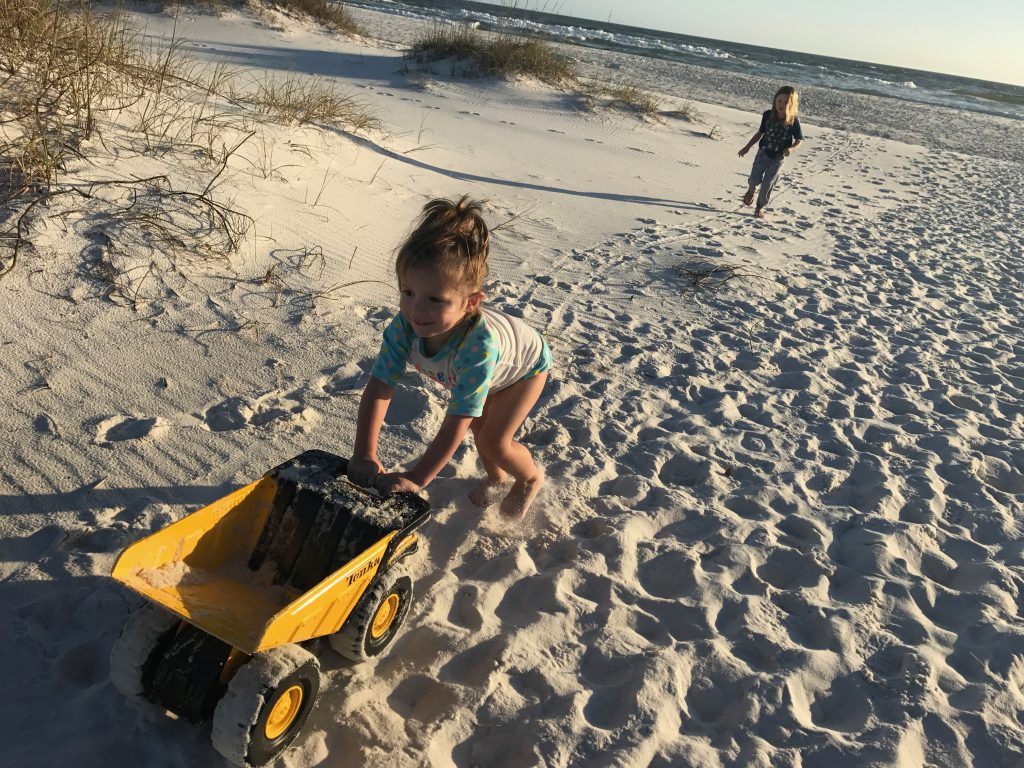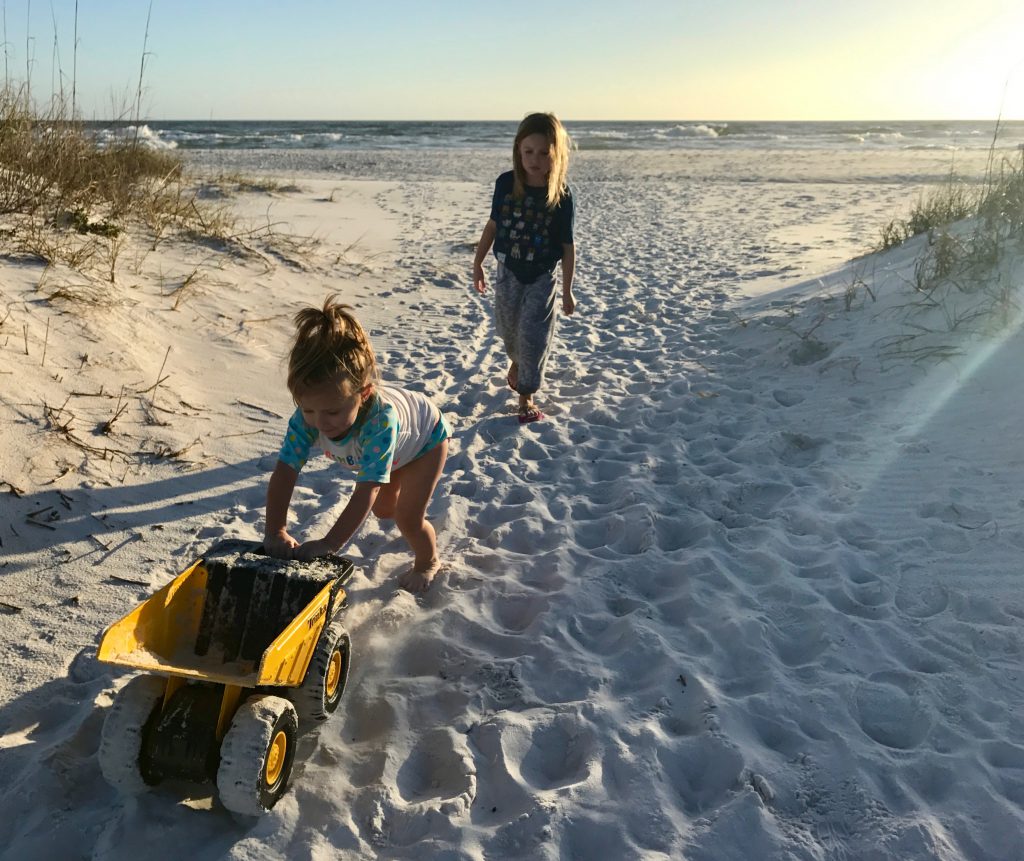 lots of fun times pushing the big yellow truck back along the boardwalk.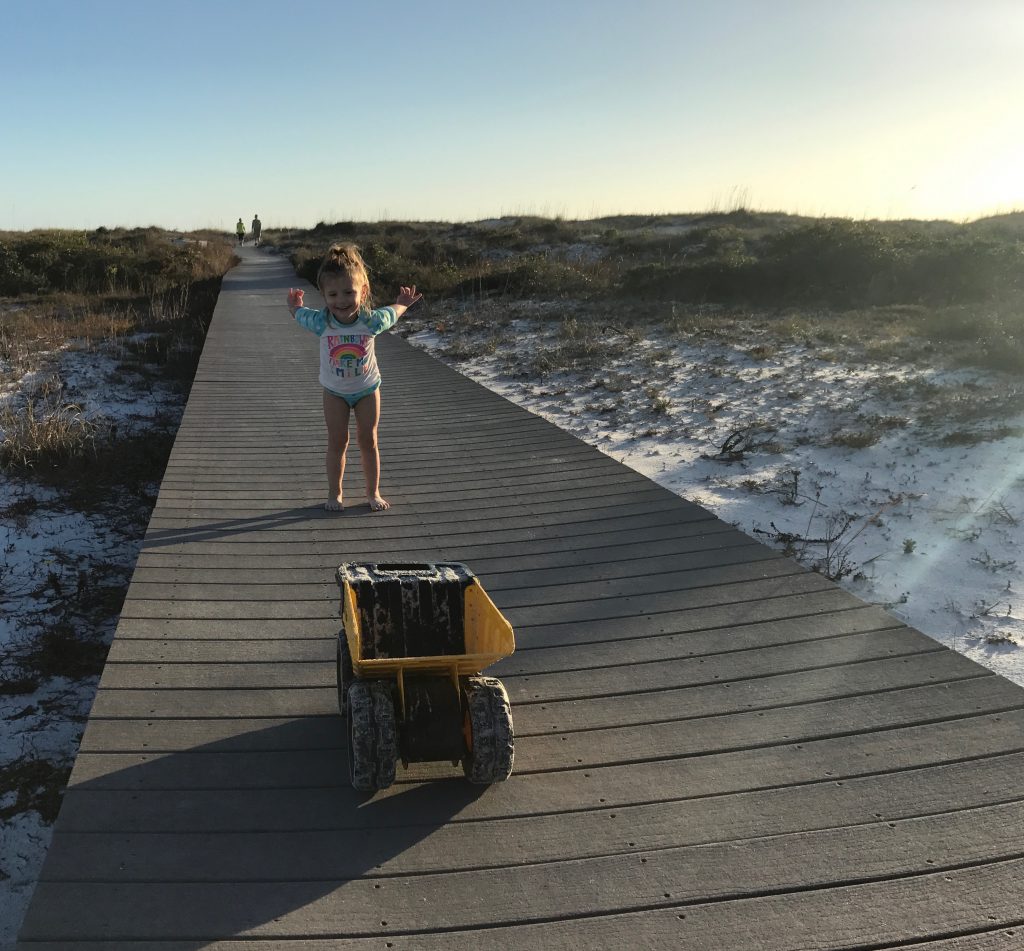 the next day. back to the beach. as promised. isaac decided to stay at the camper and work on his programming course. i don't get it. but i'm trying to let him follow his (nerdy) dreams.
back to work with the big yellow truck.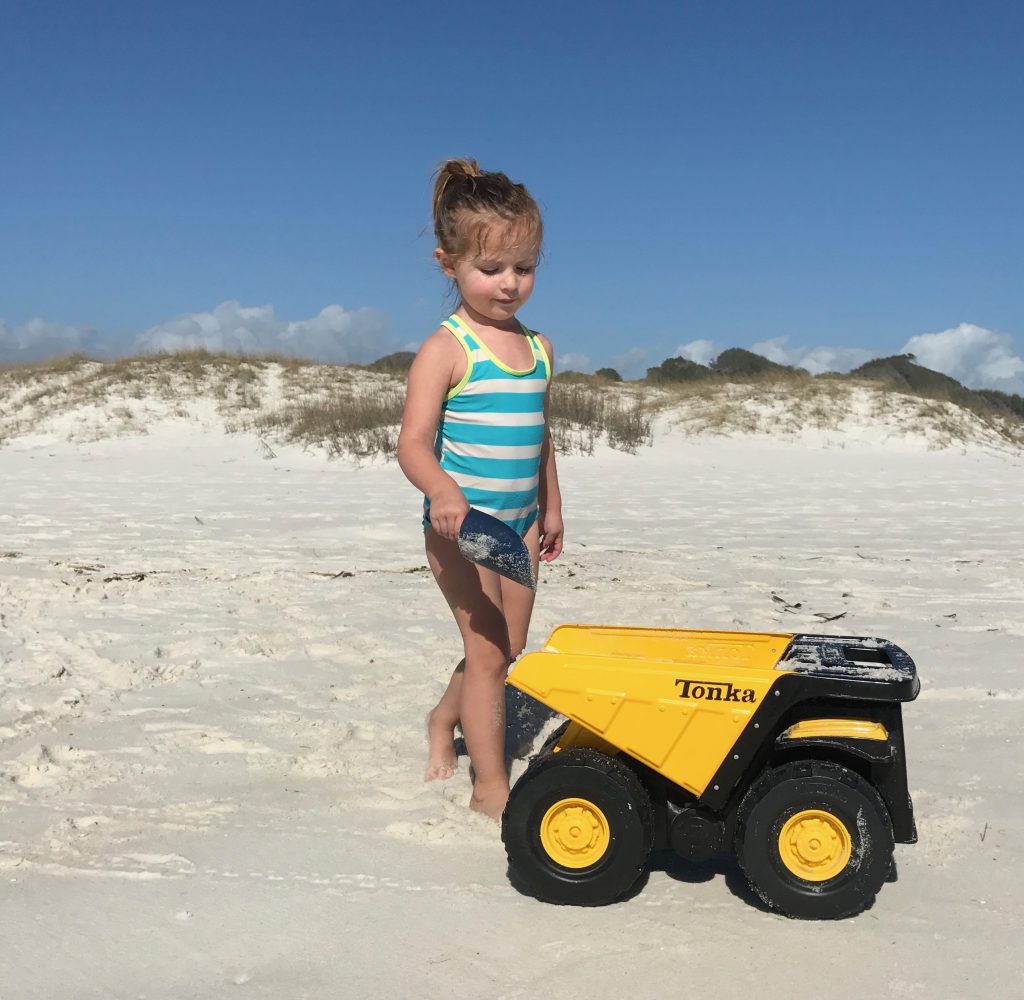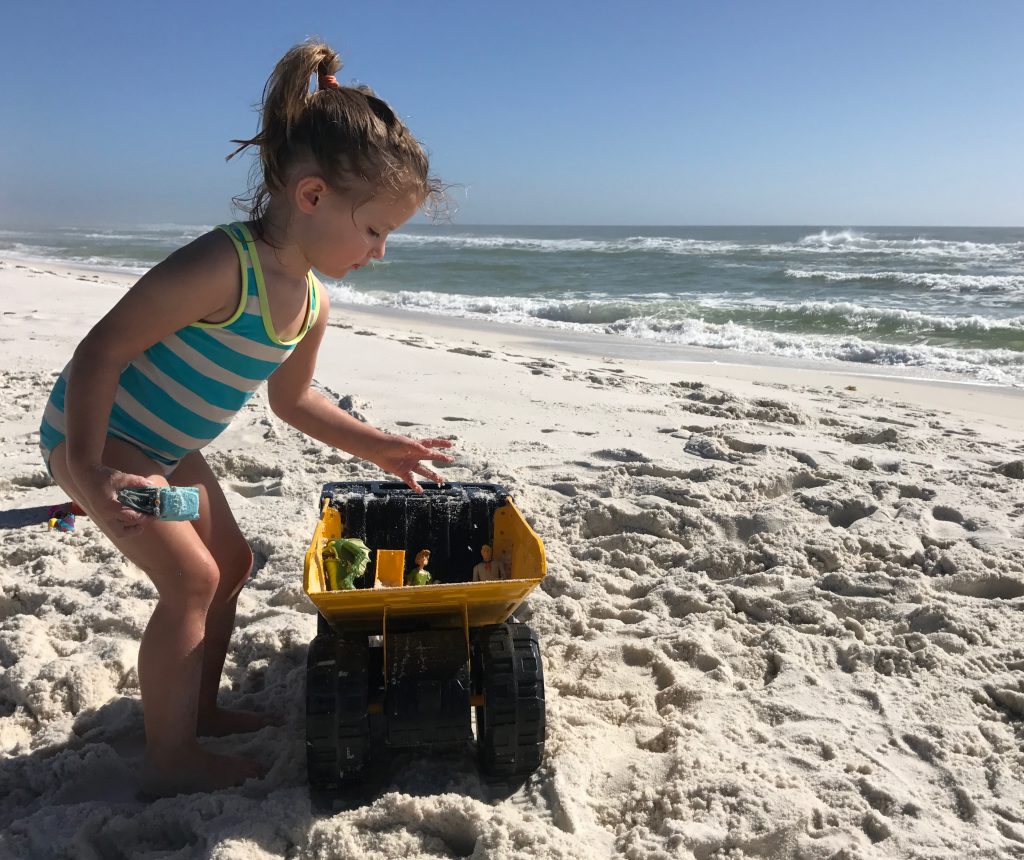 drip castles.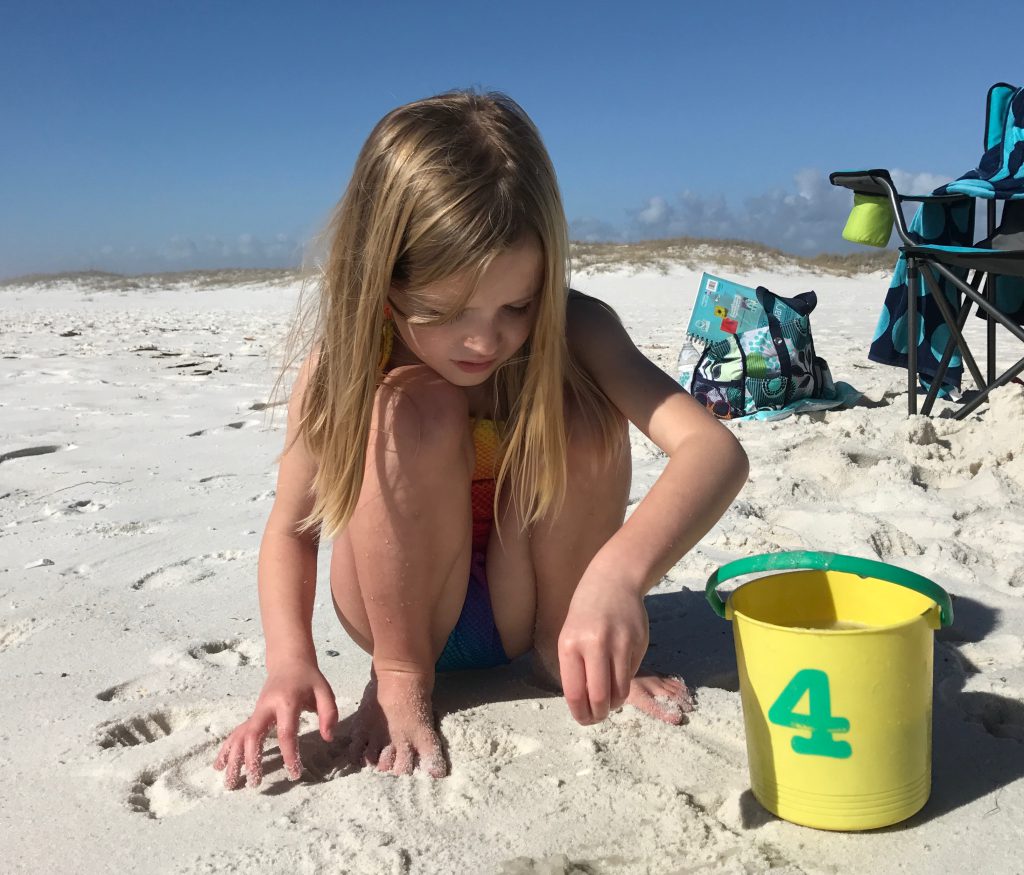 sand soup.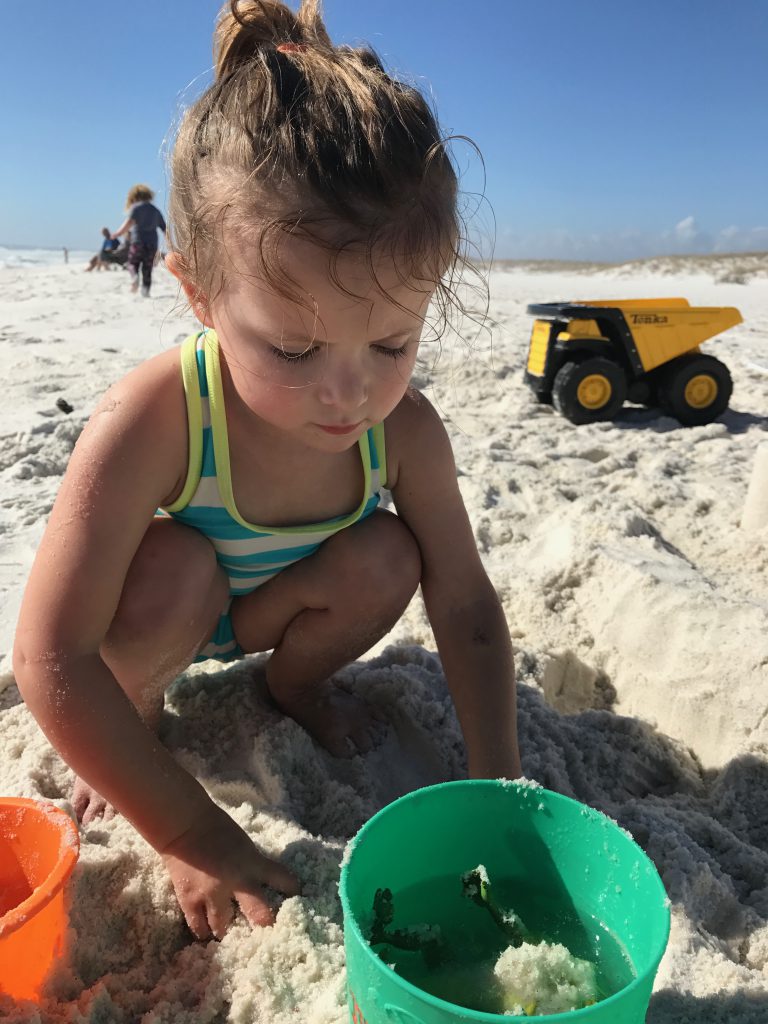 real castles.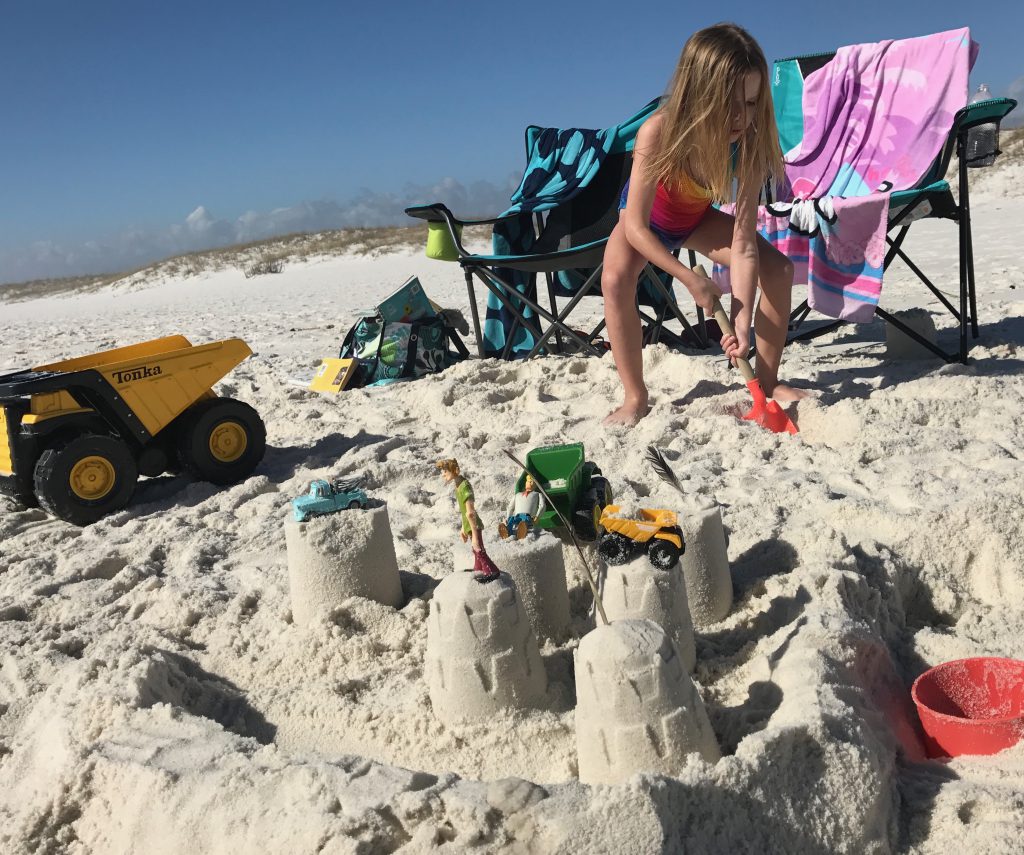 these two. it's bittersweet, watching them grow up, but as hazel gets older, she and anna are becoming good pals. i hope it stays that way.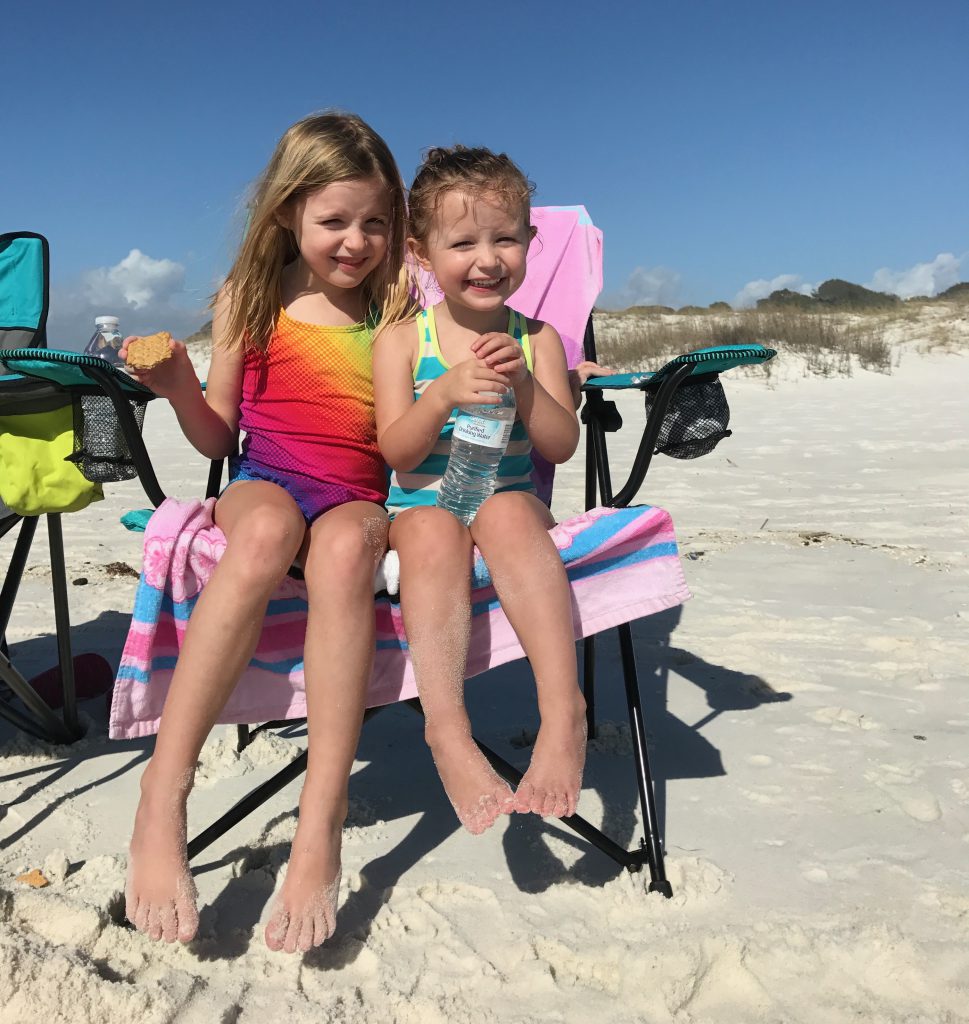 hazel drew this in the sand for me. um.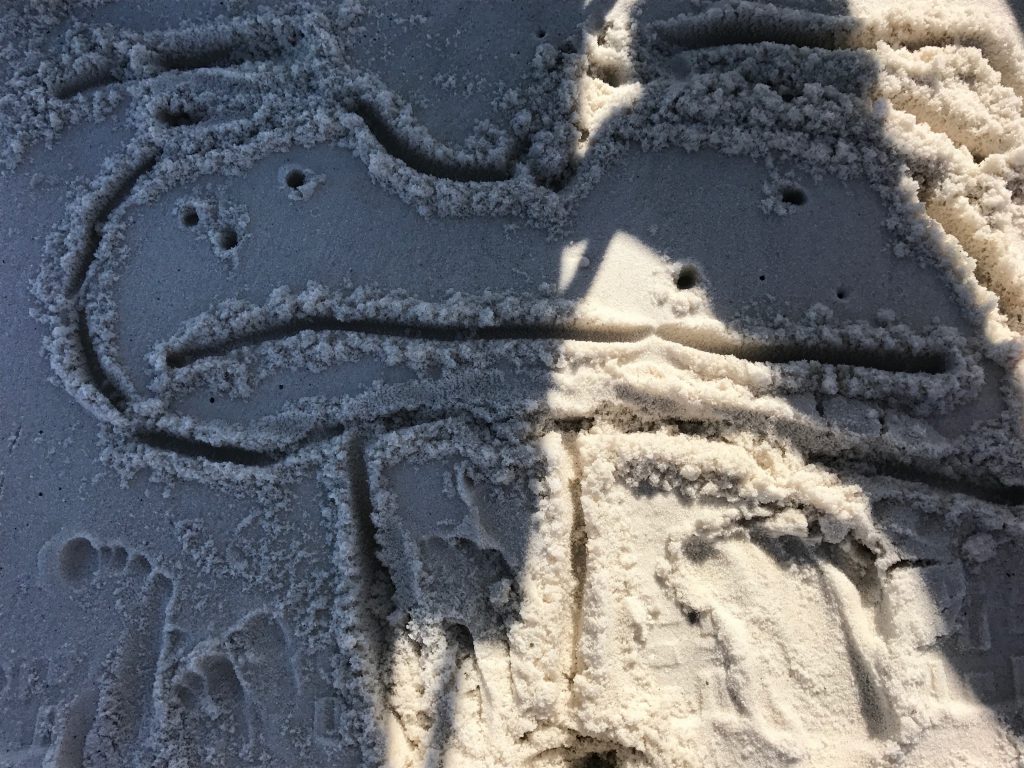 there was another little family about 50 feet down the beach from us, so anna marched over and started playing and invited their kiddo over to play with our sand toys. her grandma came over and we chatted for a bit about rv life and farm life and families and such. always delightful to have a bit of grownup conversation for a change.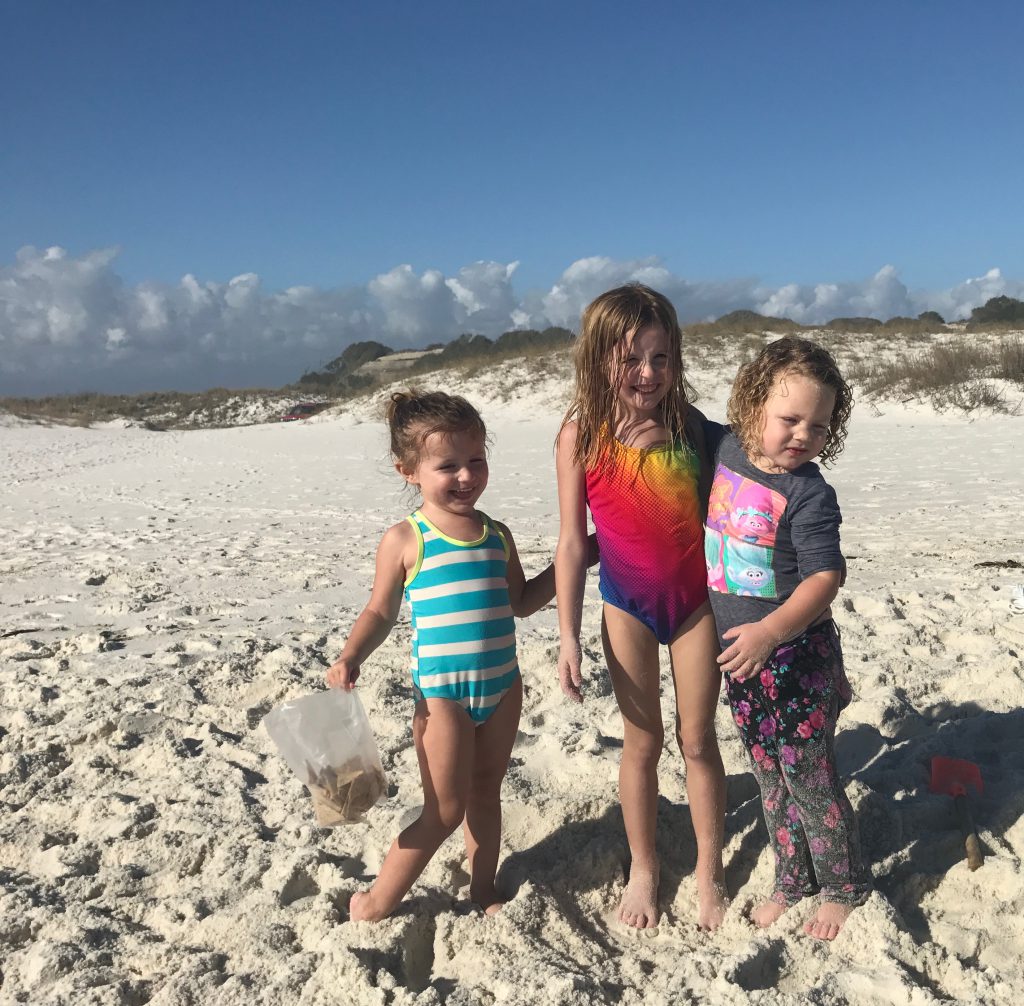 lastly, some sweet pics of the girls.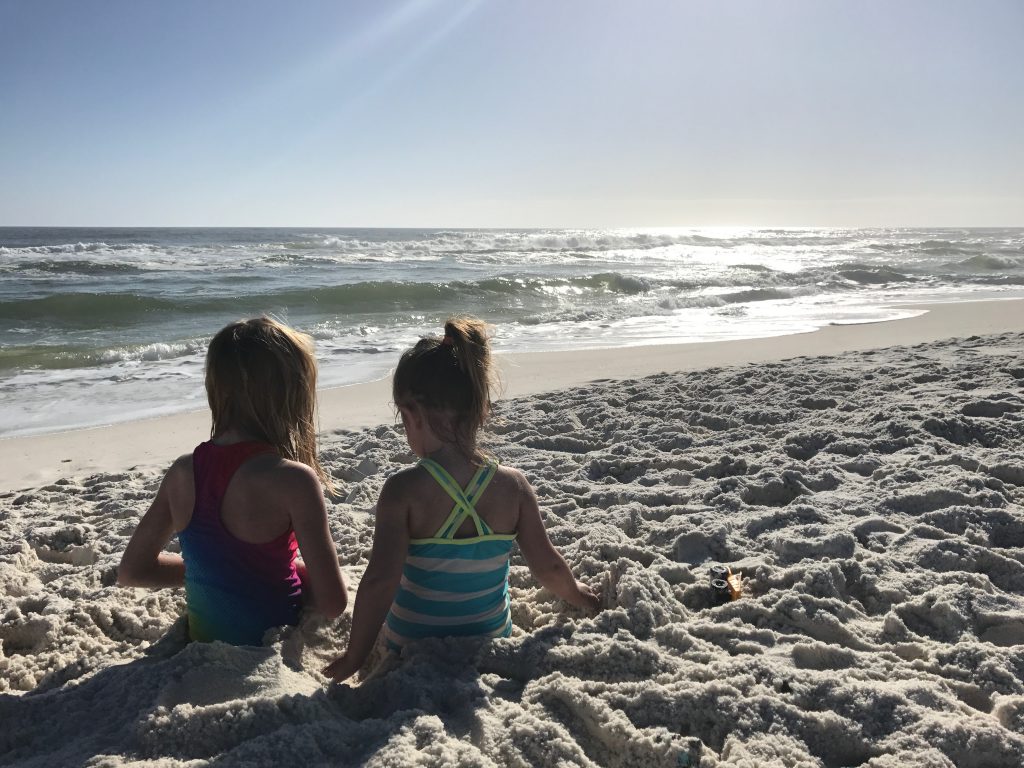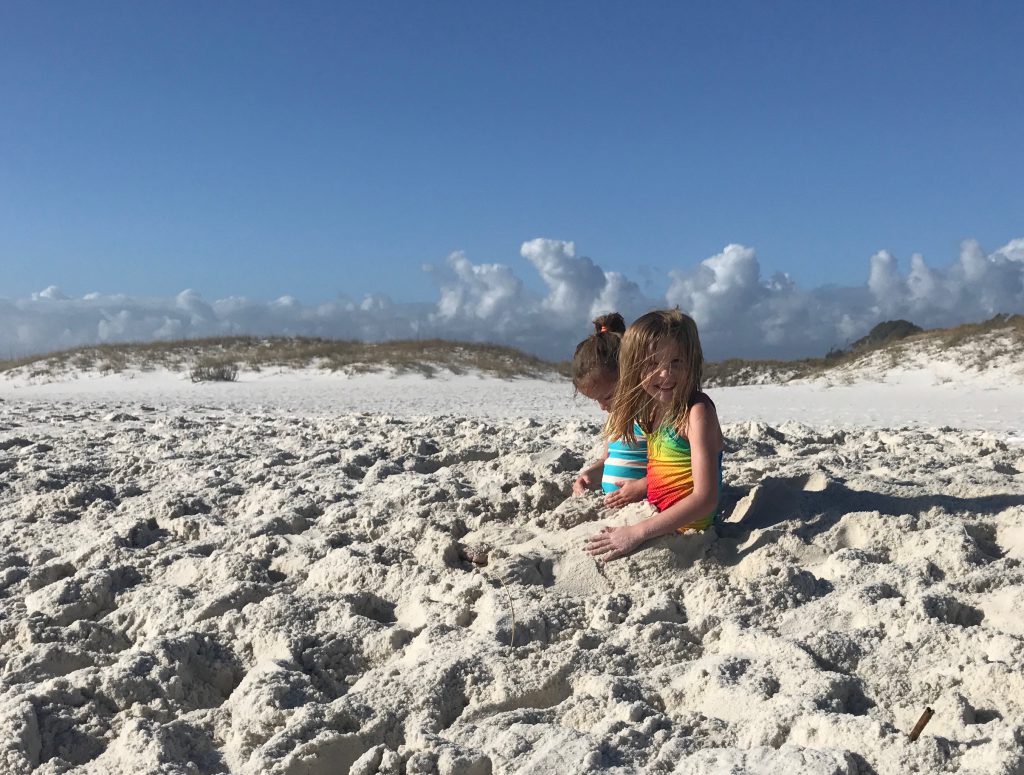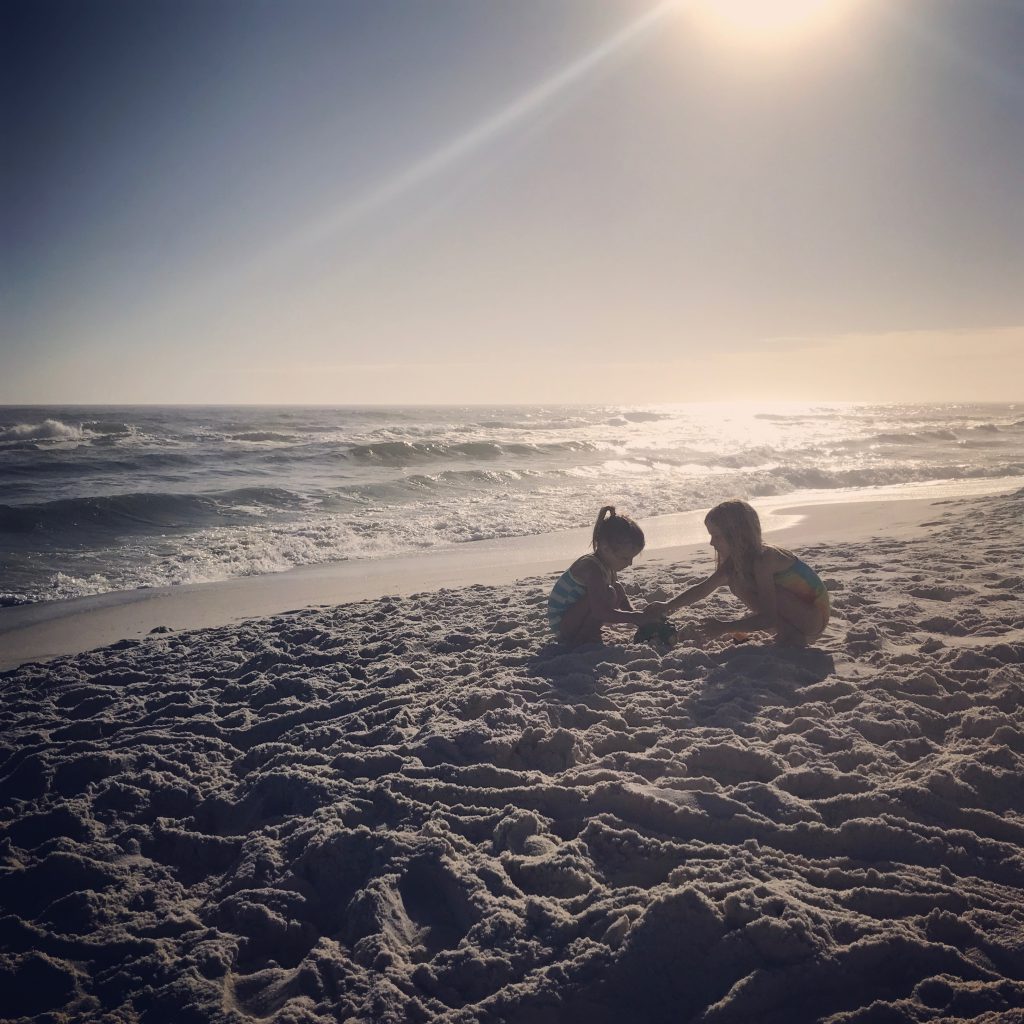 we stayed for like 5 hours and when it was time to leave, anna informed me that i said we would stay "all day" and that meant "24 hours". i managed to convince her to leave without any tears and made a mental note to discuss what "all day" actually means.
and thus concludes my dedicated beach post.