the next stop on the lidbom rambling road show is fort pickens state park. it's on the end of a barrier island that is part of the gulf islands national seashore. our campsite is within walking distance of the gulf of mexico on one side and the pensacola bay on the other. we are also pretty close to the actual fort pickens civil war fort, so that was our first stop.
since this area is part of the national parks system, anna had been working on her junior ranger booklet. one of the requirements for her badge was to attend a ranger led program. we chose "totally turtles" which was a really informative little session about sea turtles, taught by this girl: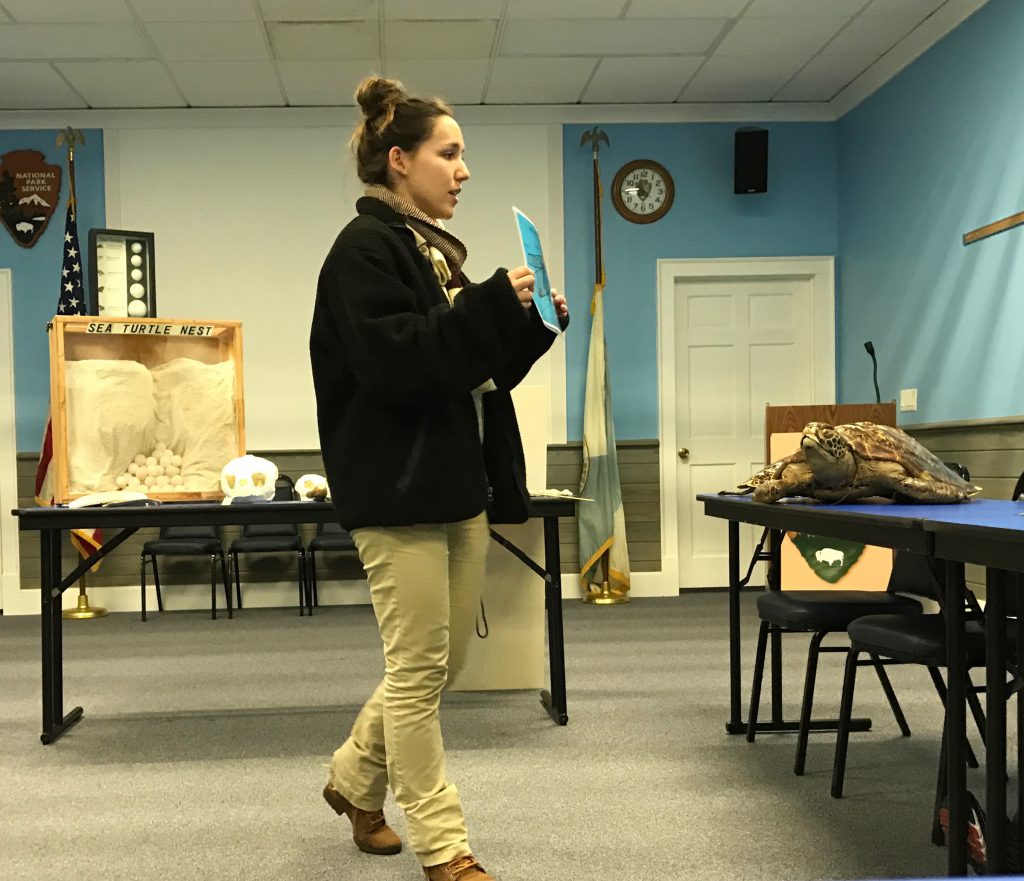 from there, we headed over to the actual fort.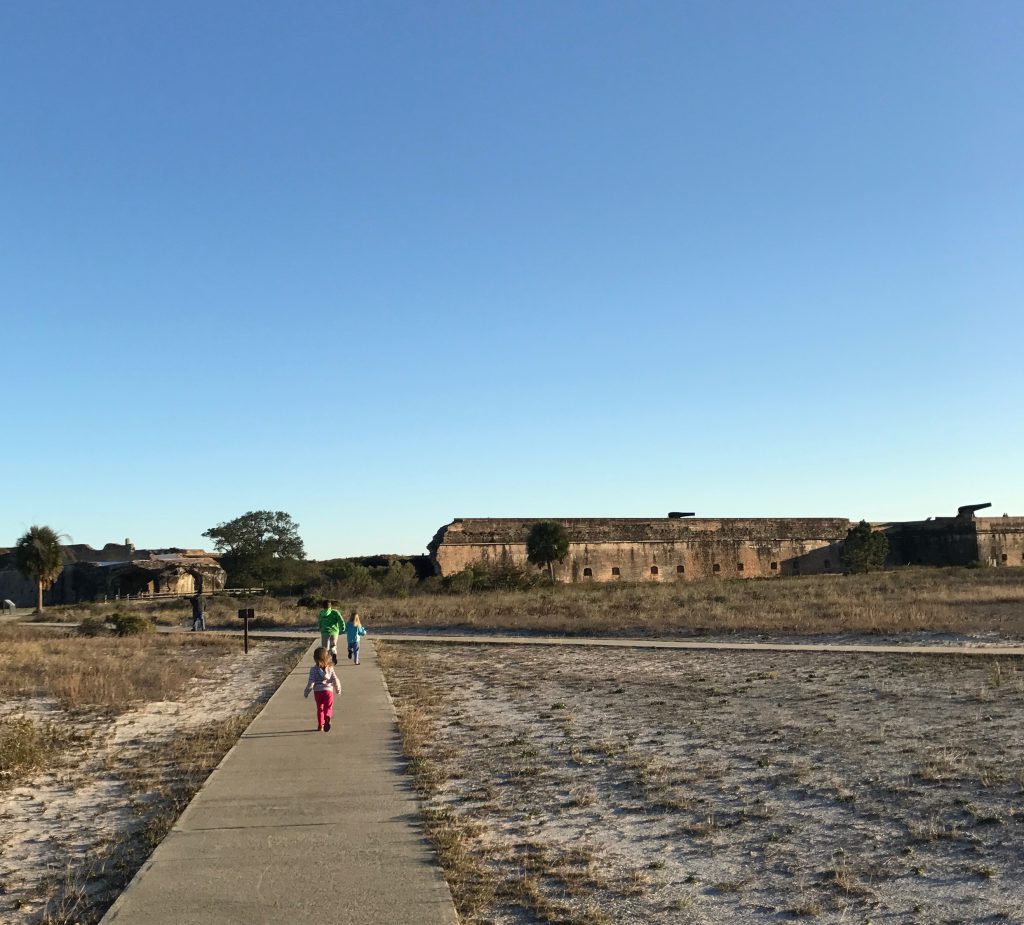 and the exploring began.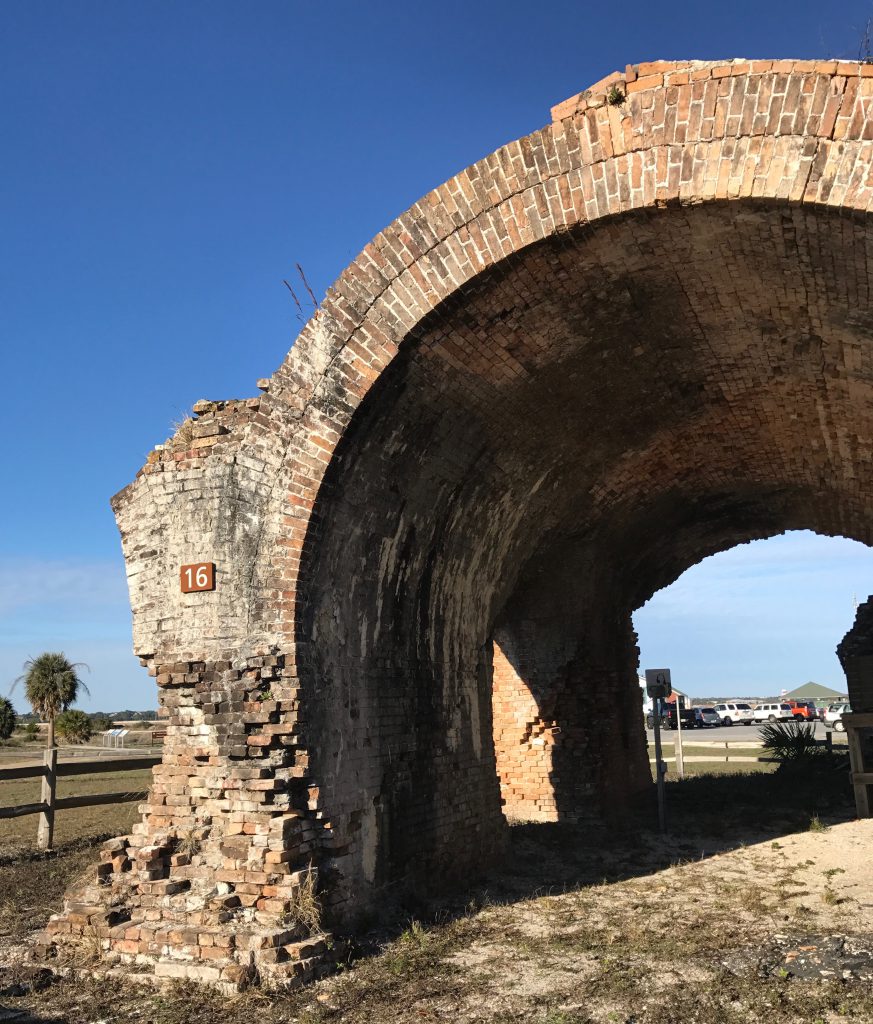 the kids wanted to climb into every small, dark crevice.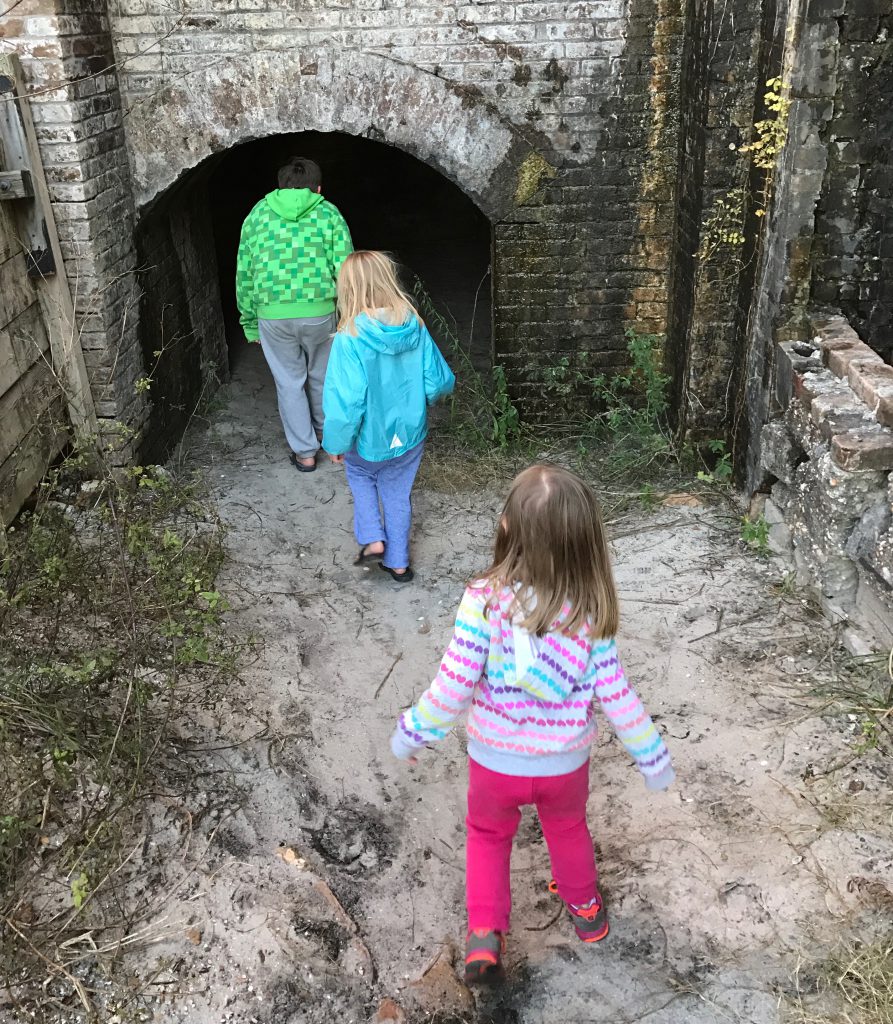 more dark tunnels.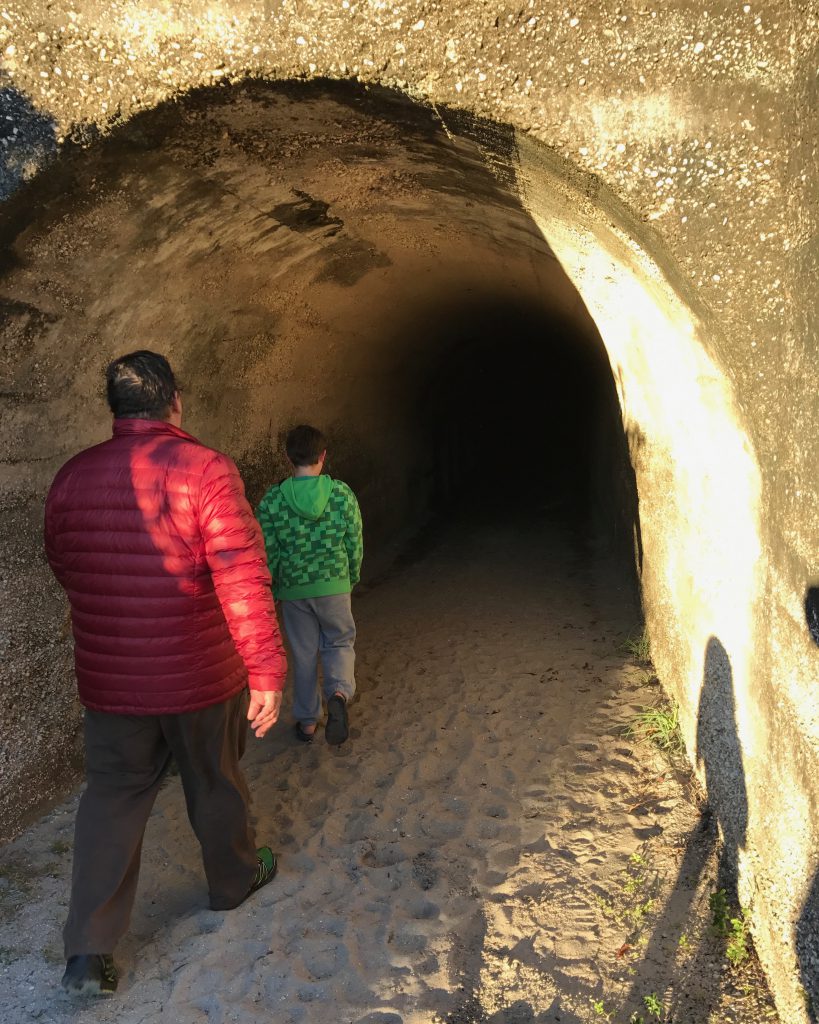 gazing out a barred window.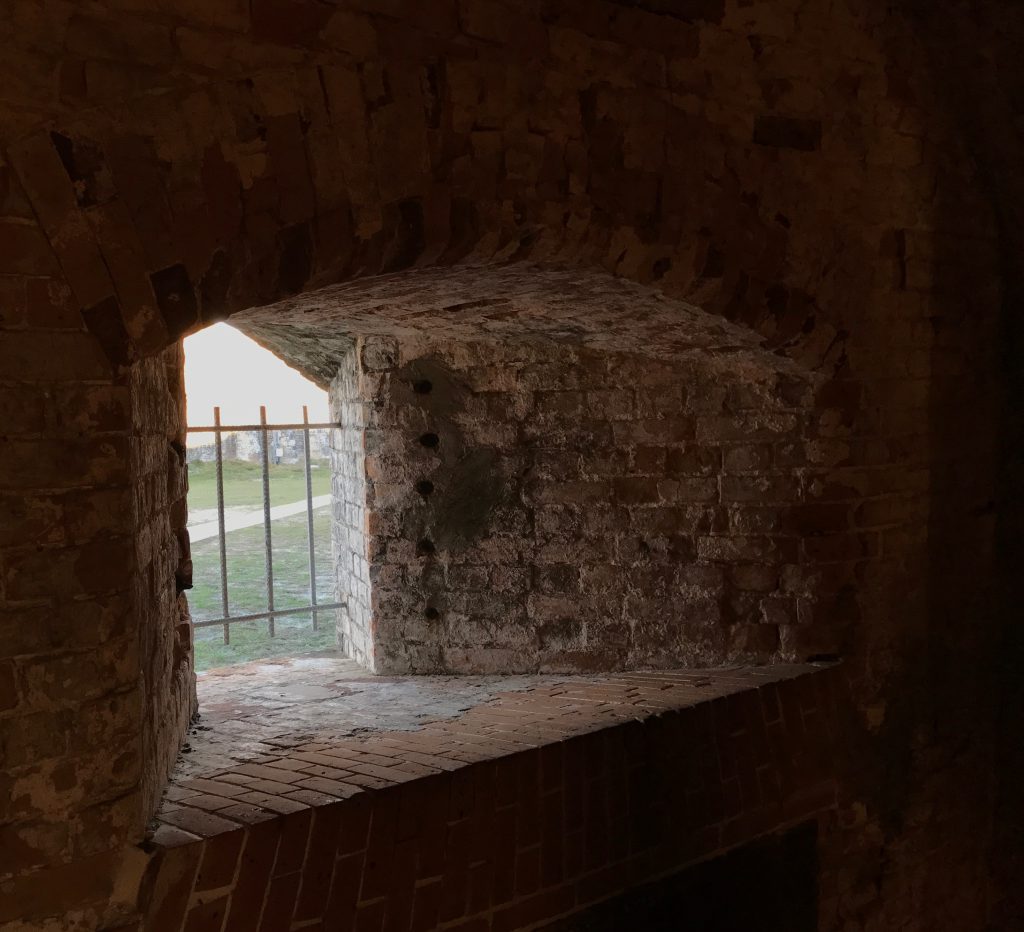 cannon pic.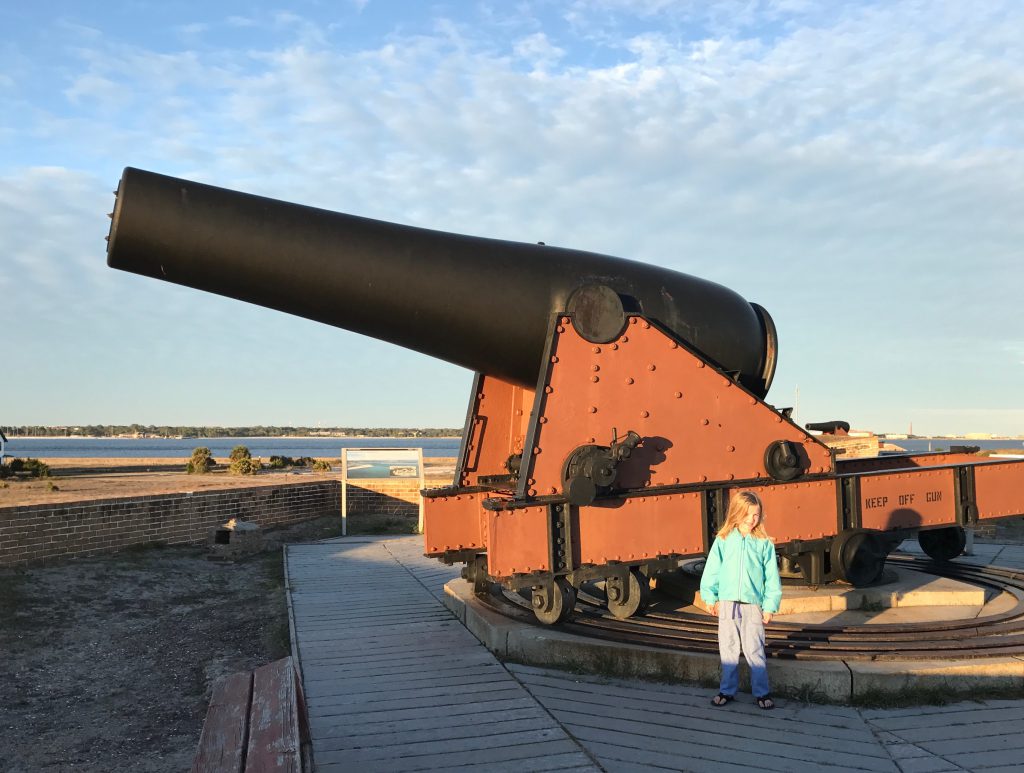 a nice lady offered to take a pic of our family, and this was the one where the most people were looking at the camera. also, i attempted to crop out as much of her finger as i could in the upper right corner. 🙂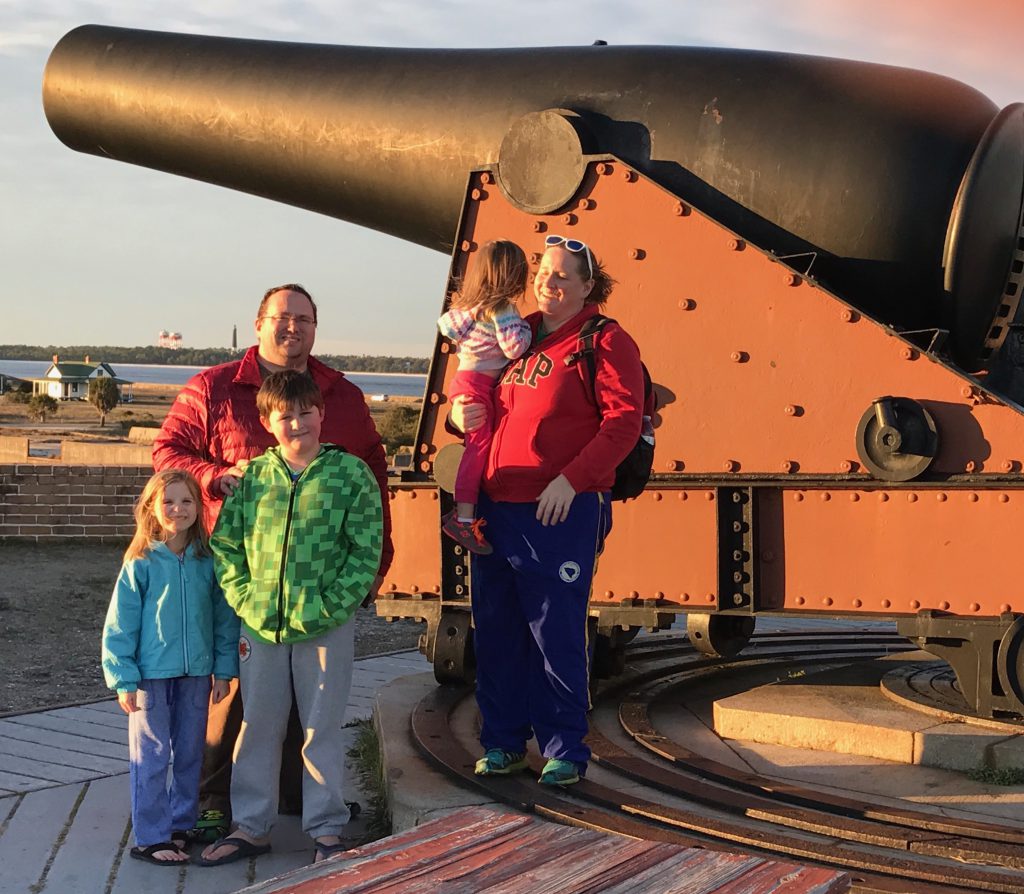 survey marker. just because.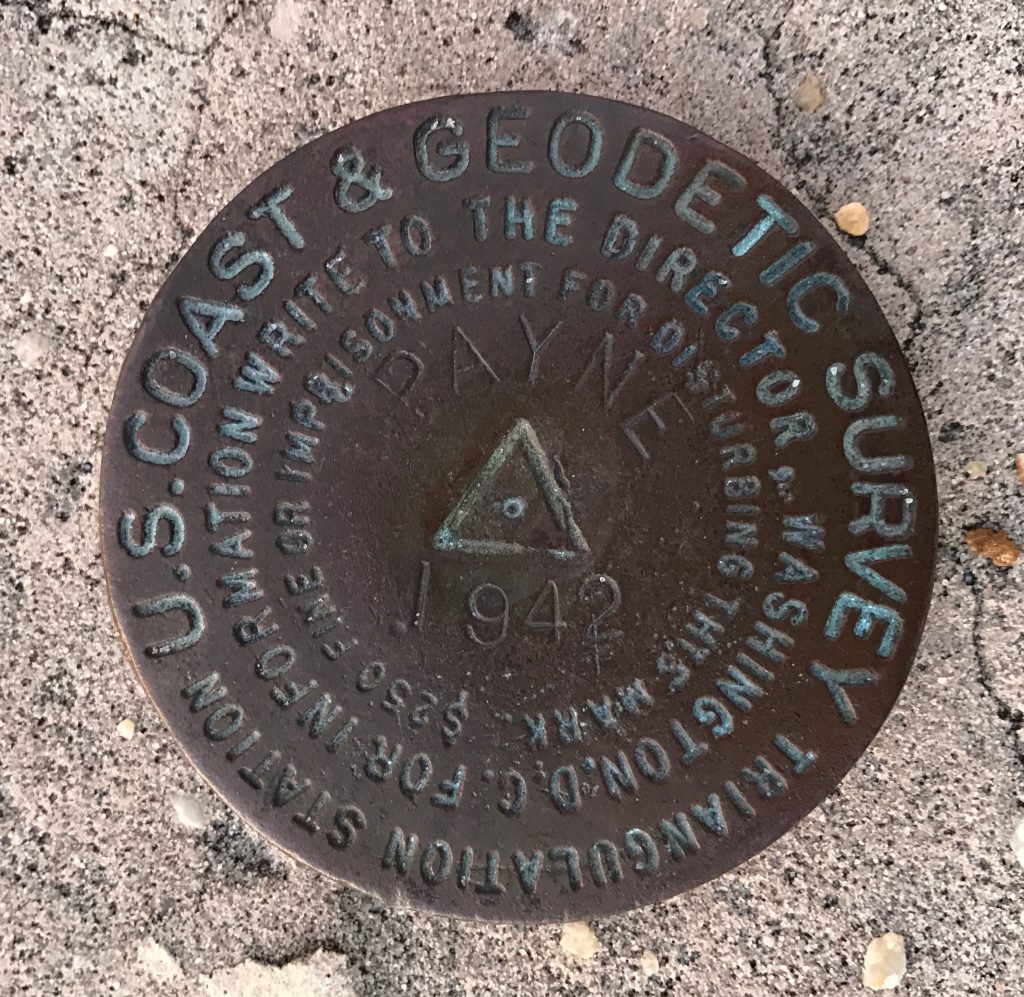 it started to get dark, so we started back to our campsite, but decided to make a detour to watch the sunset. it wasn't too shabby.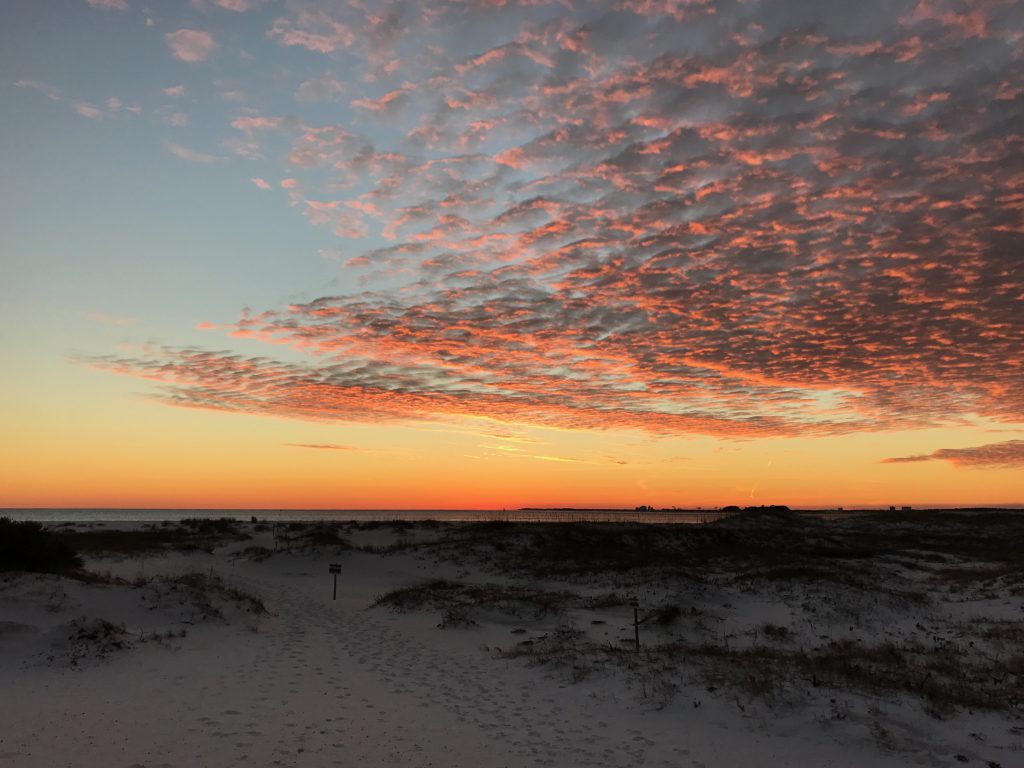 i couldn't resist this pic.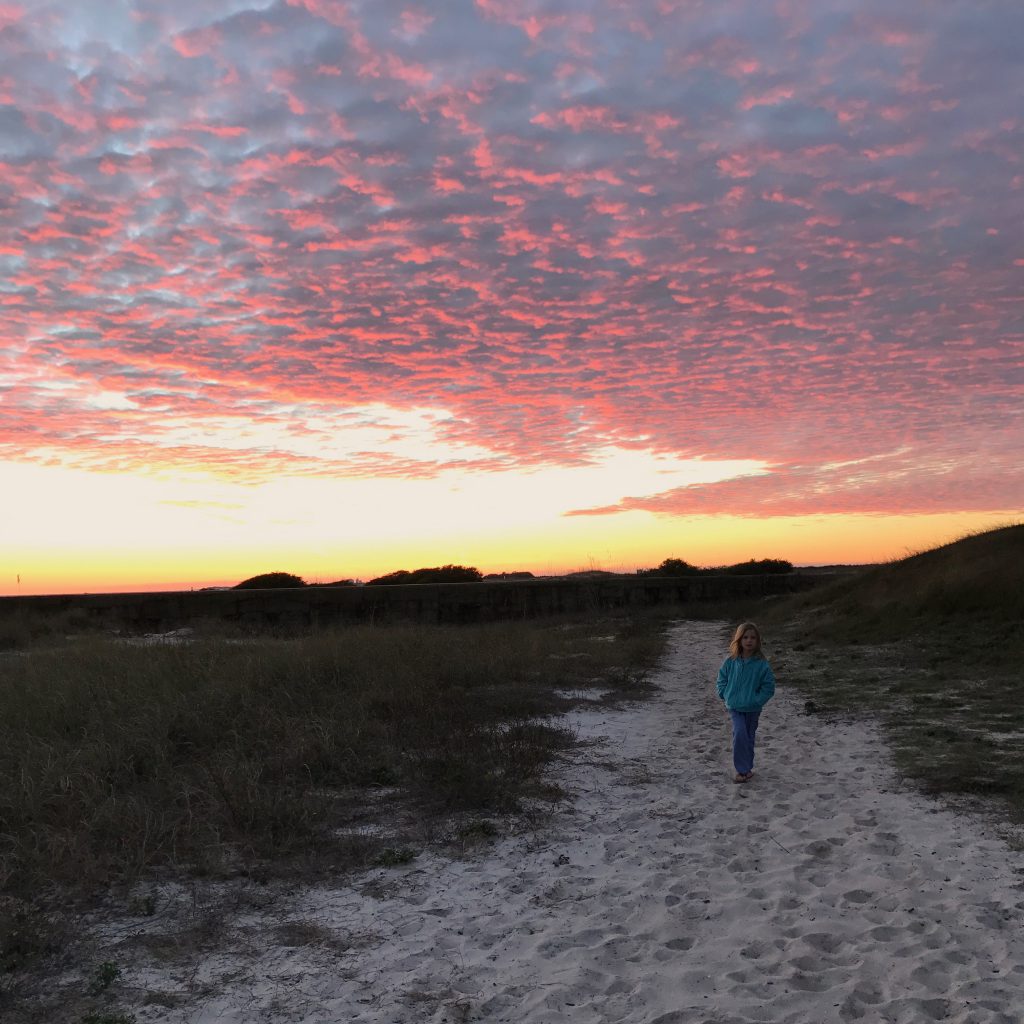 the next day, anna finished up her workbook requirements for her badge. and of course, isaac decided that he would do his after all. our final task was to collect some trash around the park. for this, we went to the beach. we found a LOT of trash. it's crazy really. also, it was still really chilly and extra windy at the beach.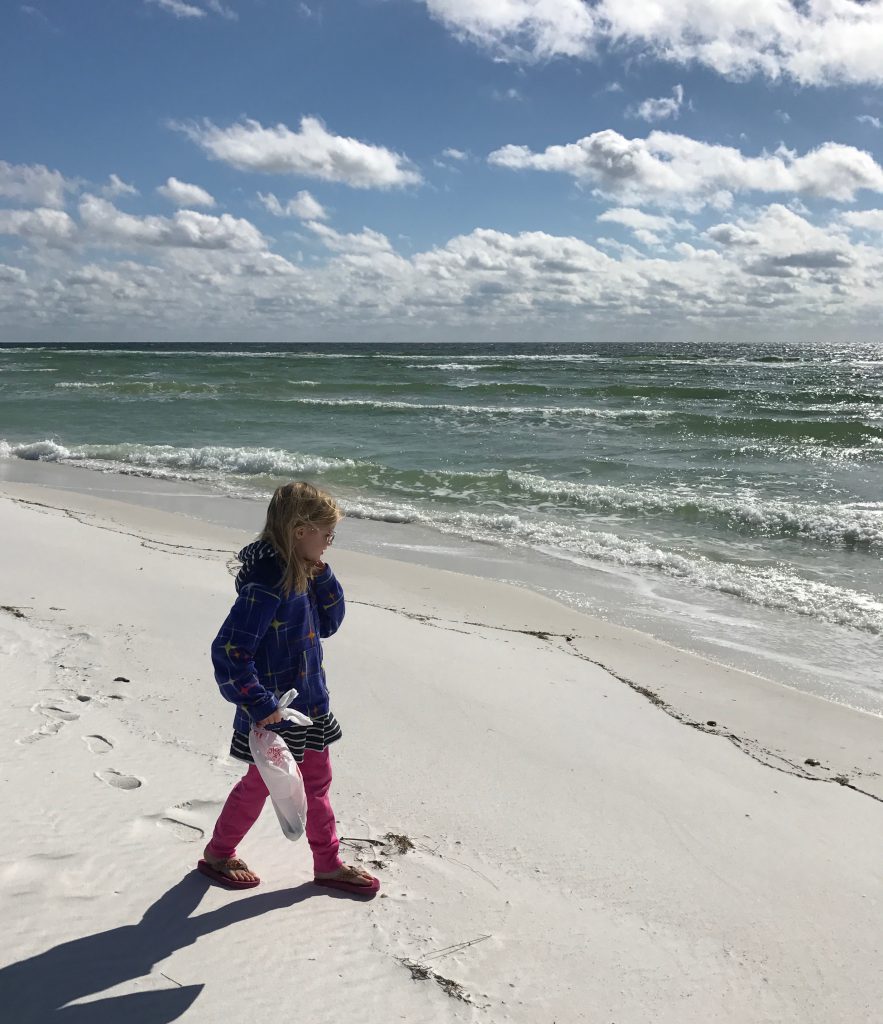 charlie brown isaac. good at spotting trash. terrible at picking it up. (mostly cigarette butts, so i don't blame him, but still).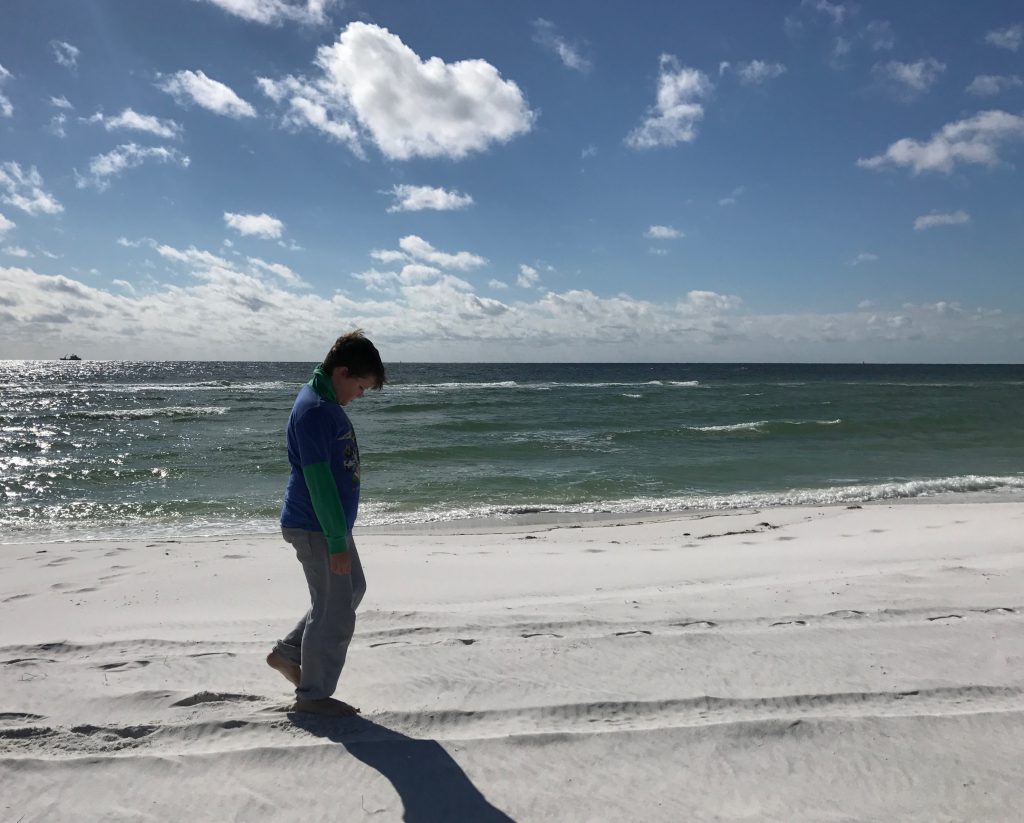 not a good trash picker upper.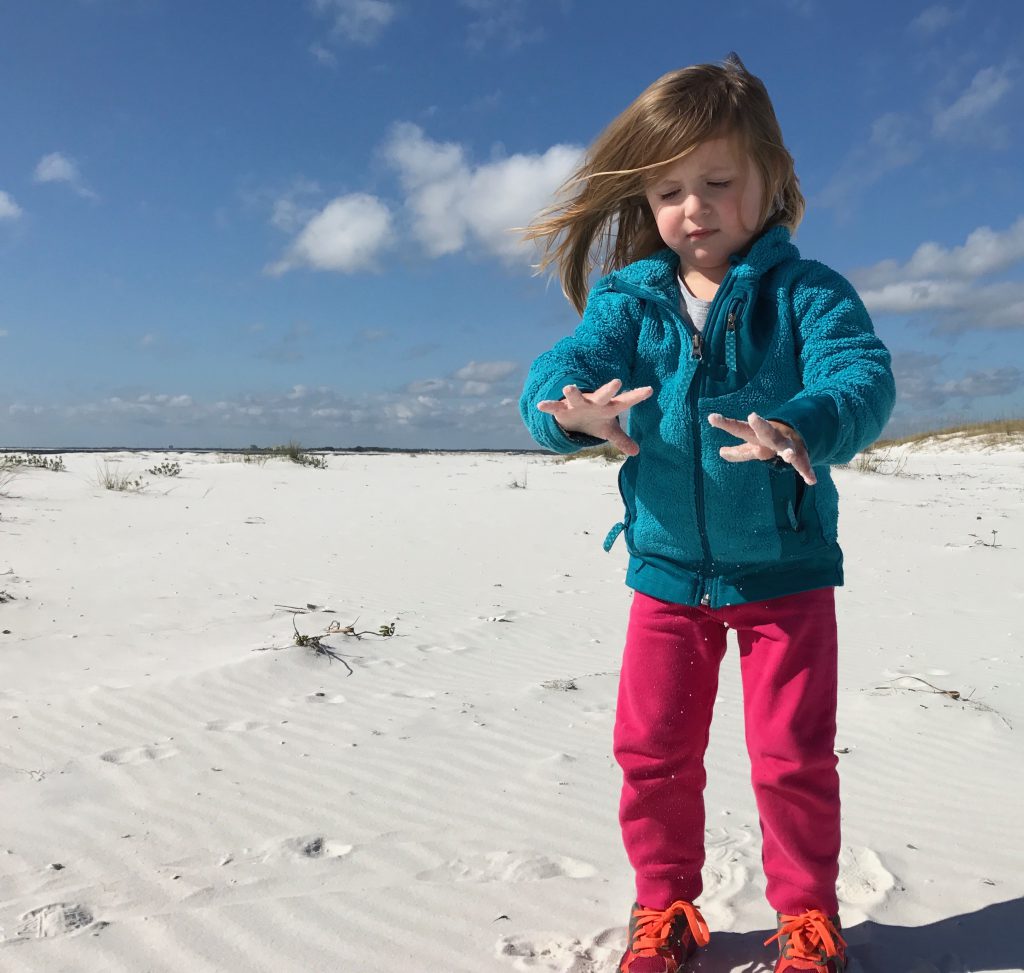 back at the fort, the kids were sworn in as junior rangers. isaac went first, and all the people standing around applauded and cheered when he was done.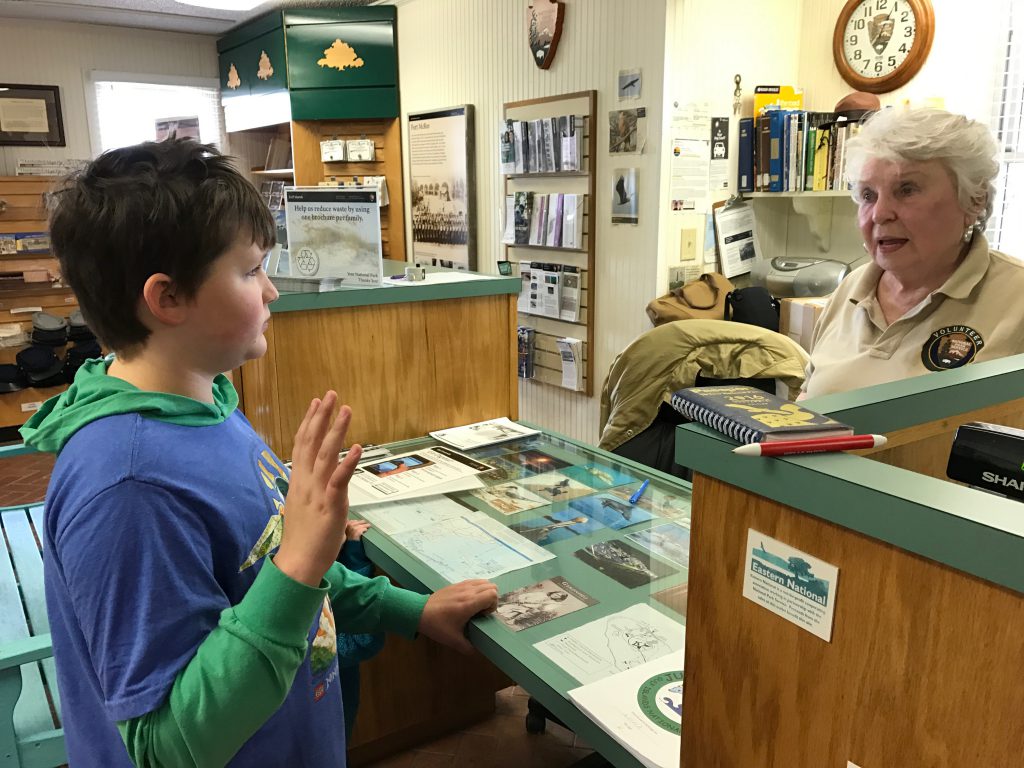 anna waited until everyone was gone, before stepping up to get sworn in herself. she's getting less and less shy with each one, but performing in front crowd of spectators is still a long way off. 🙂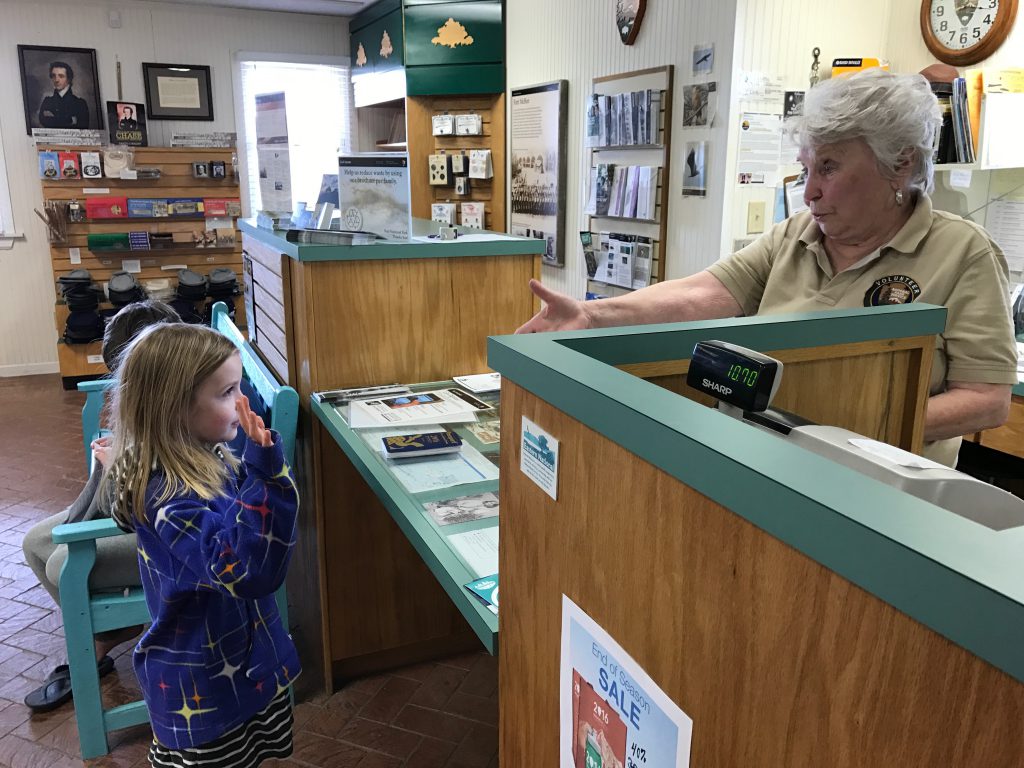 after we were done, the kids wanted to head back into the fort. i thought they were actually excited about learning more, but isaac quickly dismissed my joy, informing me that they were pretending it was a minecraft horror map.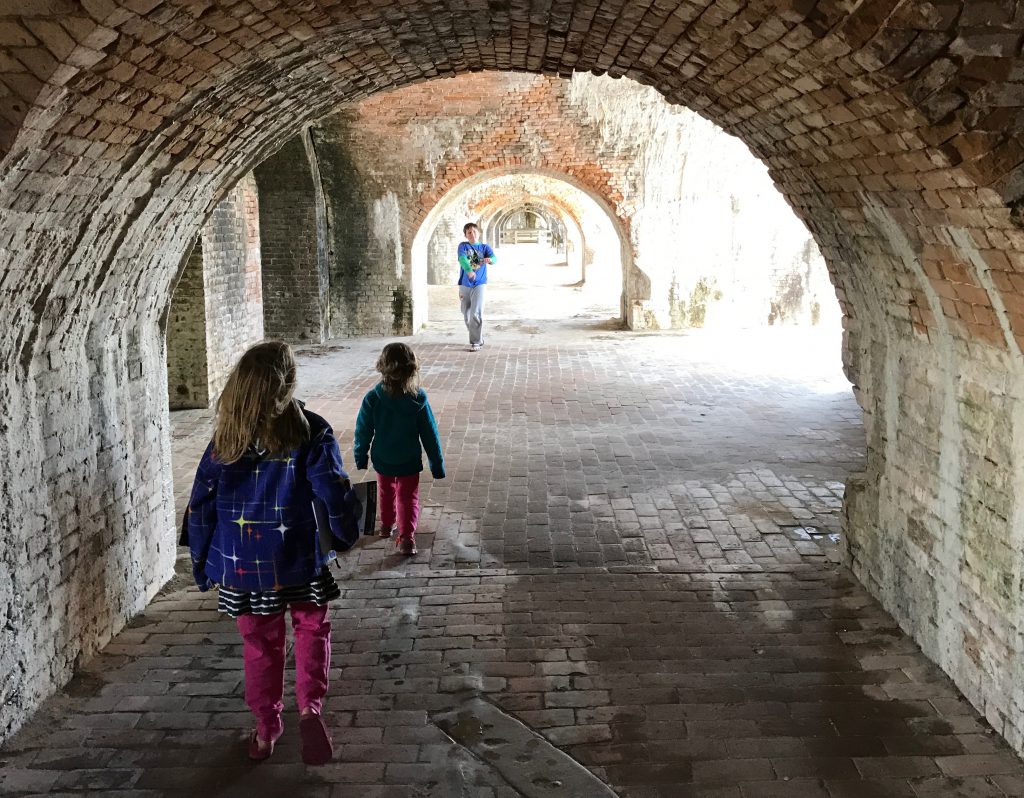 i just followed along, attempting to get cool pics of the arches.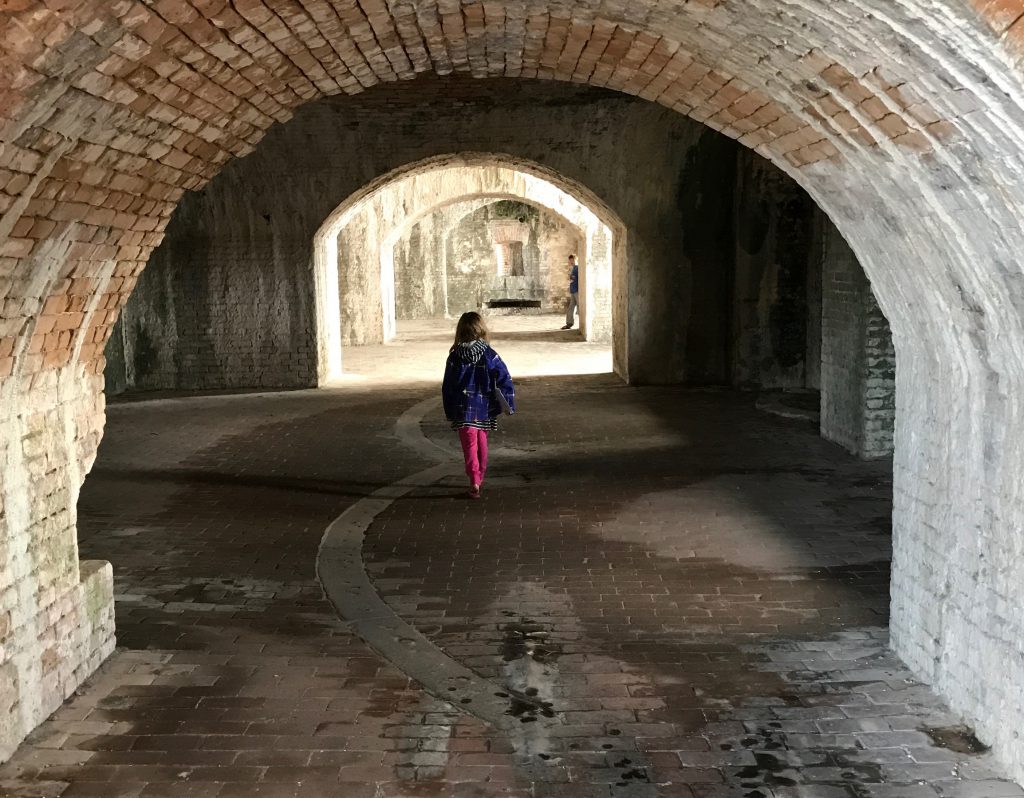 there was a lot of frolicking.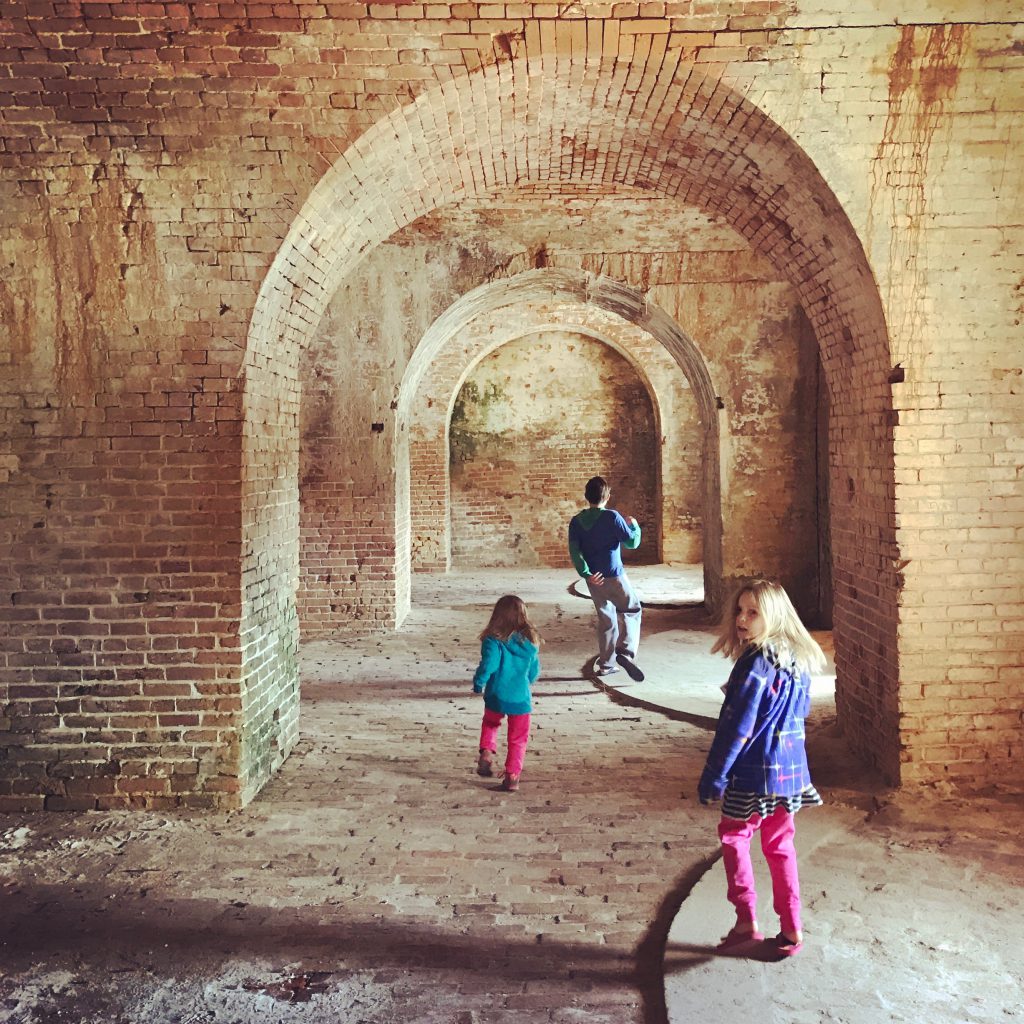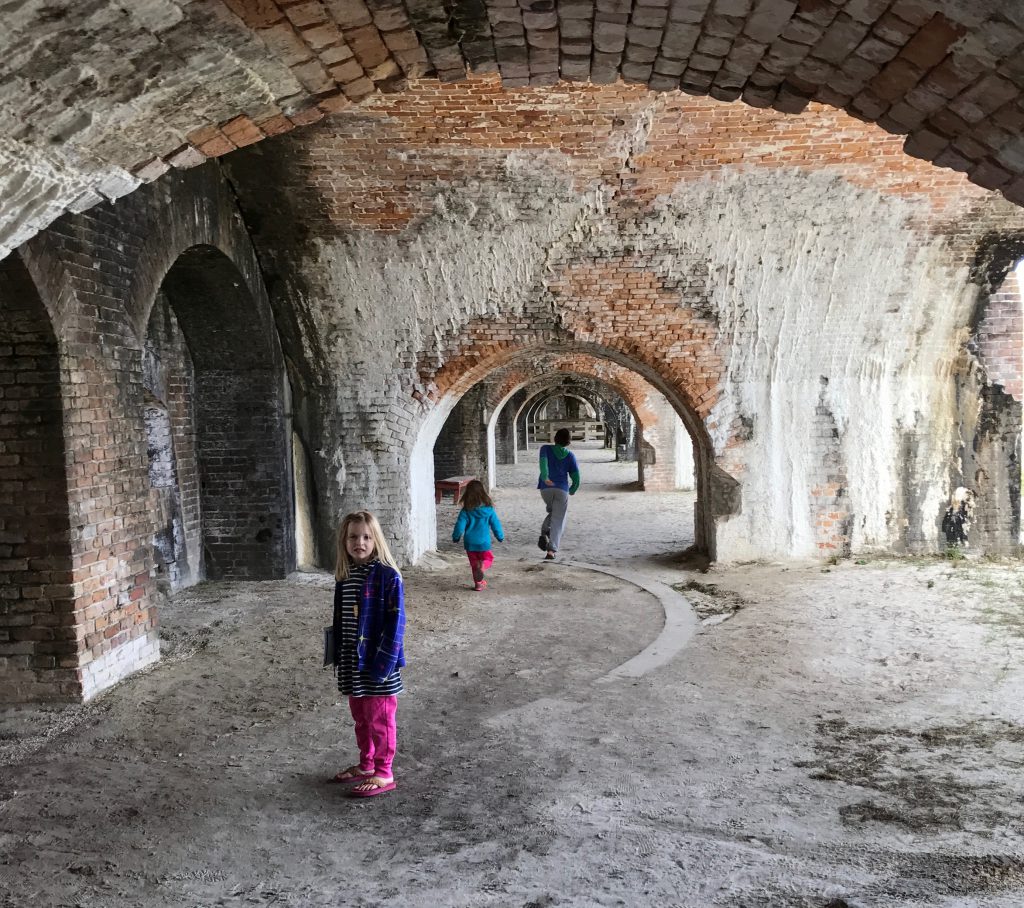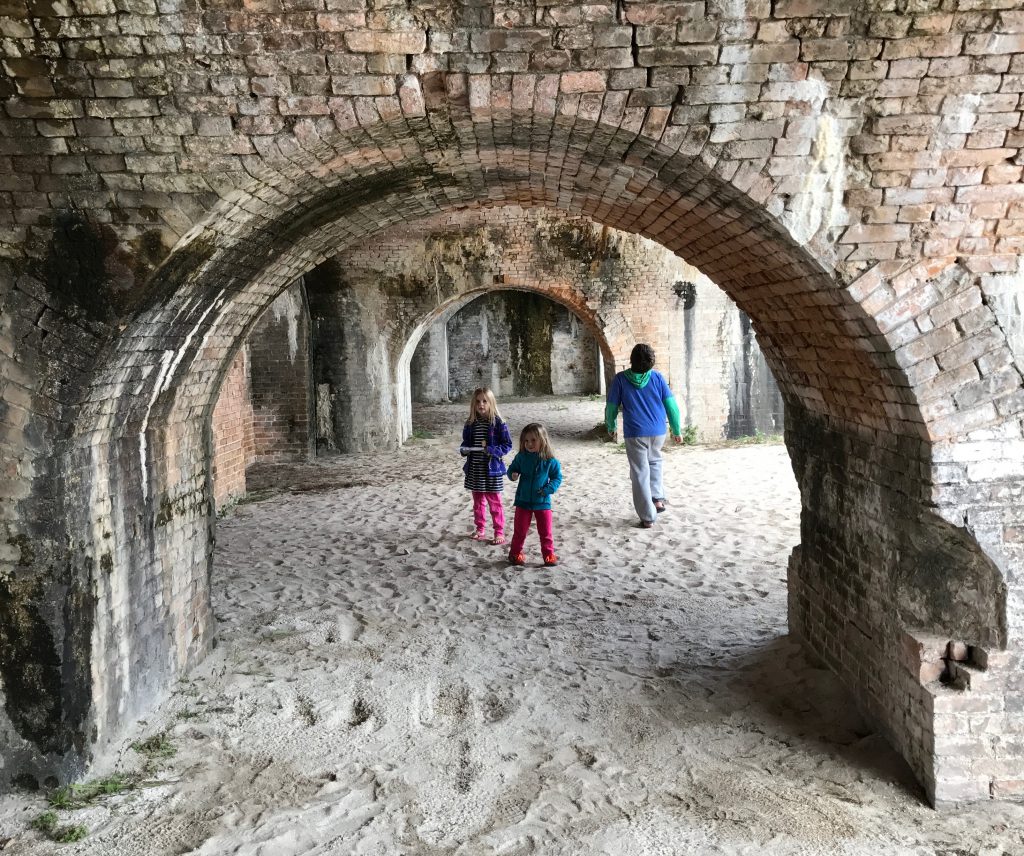 at the end, we climbed up on the top of part of the wall, only to find an armadillo just walking around. he seemed unfazed by us, but isaac made a fast exit. anna tried to get closer to our armored friend, but this was about as close as he was cool with. when hazel joined in the chase, he scampered off into the protected area, fenced off from literate homo sapiens.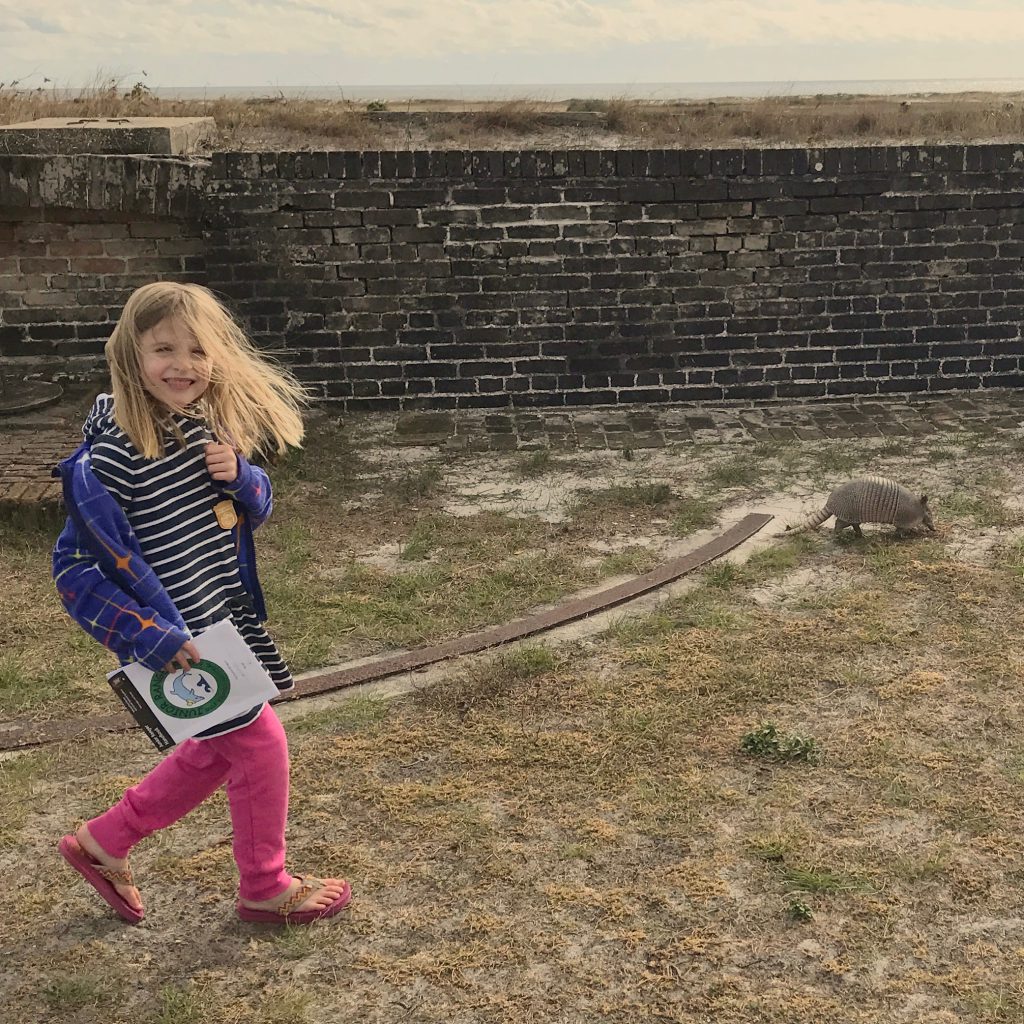 so, that's our adventures (so far) at fort pickens. isaac is dying for derek to take him back to do some more exploring with flashlights, but i'm not sure when/if that will happen. we spent most of the rest of the week at the beach, so prepare yourself for an epic beach pic. (sorry, snowy nc friends).